That's right folks. There is a heaven, and it's called an Elderflower Gin and Tonic slushie.
Our good friends over at JQ neighbourhood bar, 40 St. Paul's, have created a wonderful, wonderful thing. They've taken our nostalgic love for slushies, added a double dose of gin, elderflower and tonic water – and have thus created Elderflower G&T slushies. What's more, you'll be able to get your hands on one at the Independent Birmingham Festival at Aston Hall.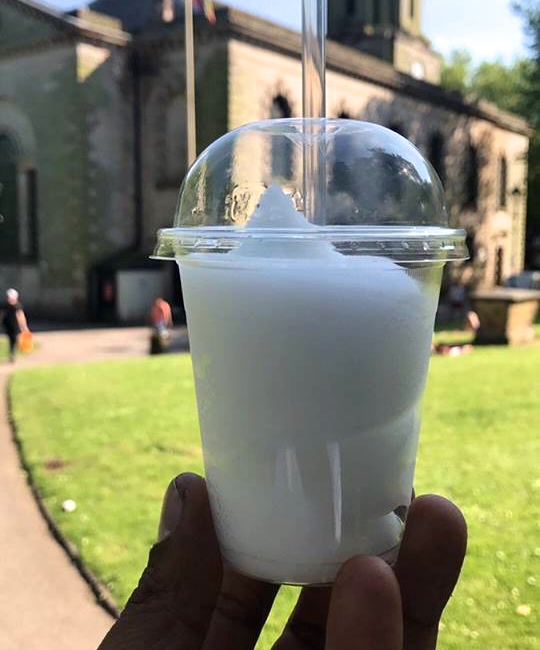 What more could you want in life? We're throwing an awesome festival at an iconic location, complete with: pop-up restaurants, cocktails, street food, craft beer, artists, designers, independent retailers, and a full programme of live music – and then on top of that, you can walk around and slurp on these incredible Elderflower G&T slushies as you enjoy our ace festival vibes. Perfection.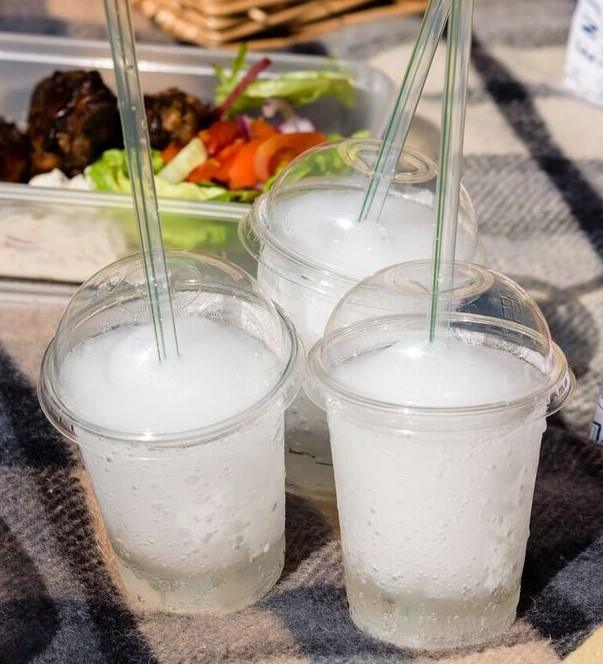 We're the first people to put on an event of this type/scale at Aston Hall, celebrating a truly beautiful heritage site during Birmingham Heritage Week – and our line-up is ridiculously, ridiculously awesome (see below). Come celebrate a unique Birmingham with us and be part of something special.
We'll see you all there. Just save us a slushie, yeah?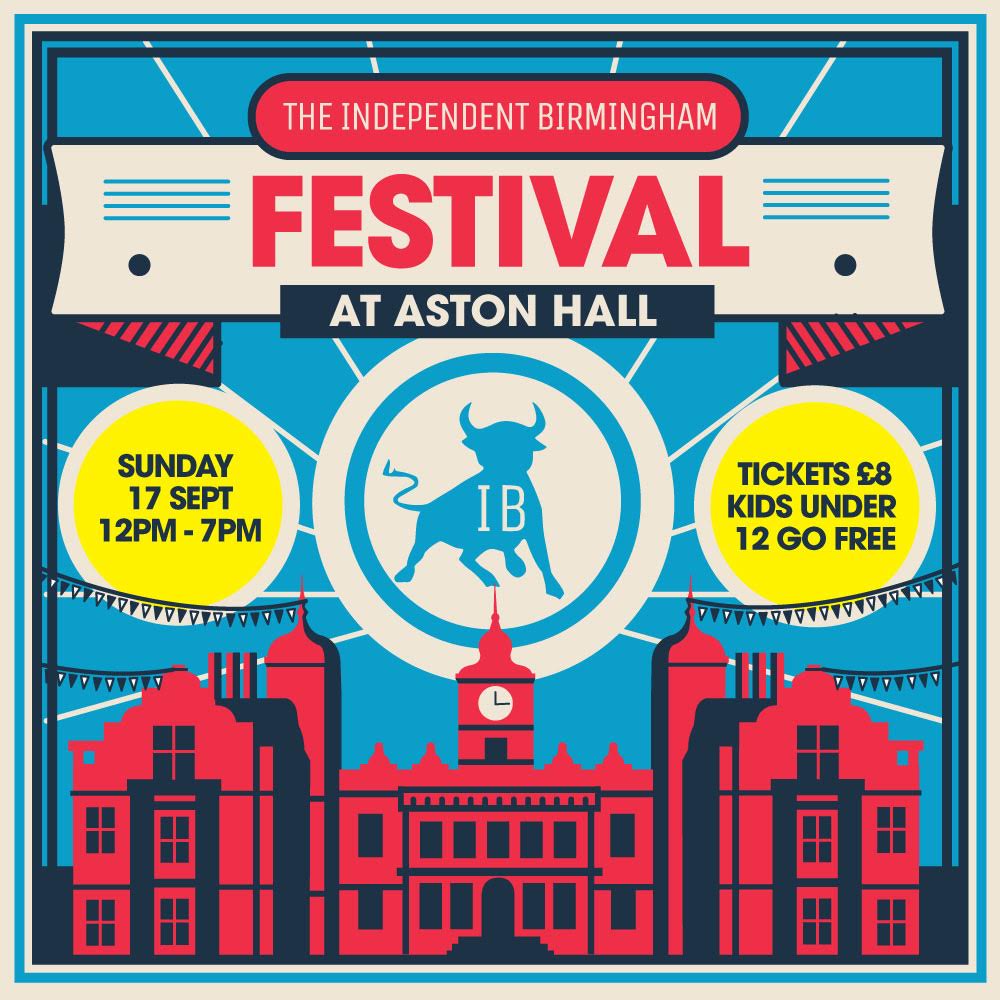 In case this is not enough to entice you to the beautiful Aston Hall for an incredible day out, here are 31 reasons why you NEED to attend the IB Festival on Sunday 17 September.
Tickets cost just £8 (kids under 12 go free) and can be purchased here.
YOUR TICKET ENTITLES YOU TO: ENTRY TO THE EVENT AND A FREE (EXCLUSIVE) INDEPENDENT BIRMINGHAM FESTIVAL TOTE BAG.
Food/drink line-up: The Wilderness, Purnell's Bistro, 40 St. Paul's, The Indian Brewery Co., Buddha Belly, El Borracho De Oro, The Cuban Embassy, Two Cats Kitchen, Clink Beer, The Bureau Bar and Kitchen, The Warehouse Cafe, Smultronställe, Smoqued, Libertine Burger, The Middle Feast, Tilt, Faculty Coffee, Twist, Pietanic, The Bournville Waffle Co., Loki Wine, Quarter Horse Coffee, Connolly's, Bar Opus, Laghi's Deli.
Note: Our tickets are almost completely sold out! So if you're keen to attend, it's best to purchase tickets ASAP to avoid disappointment.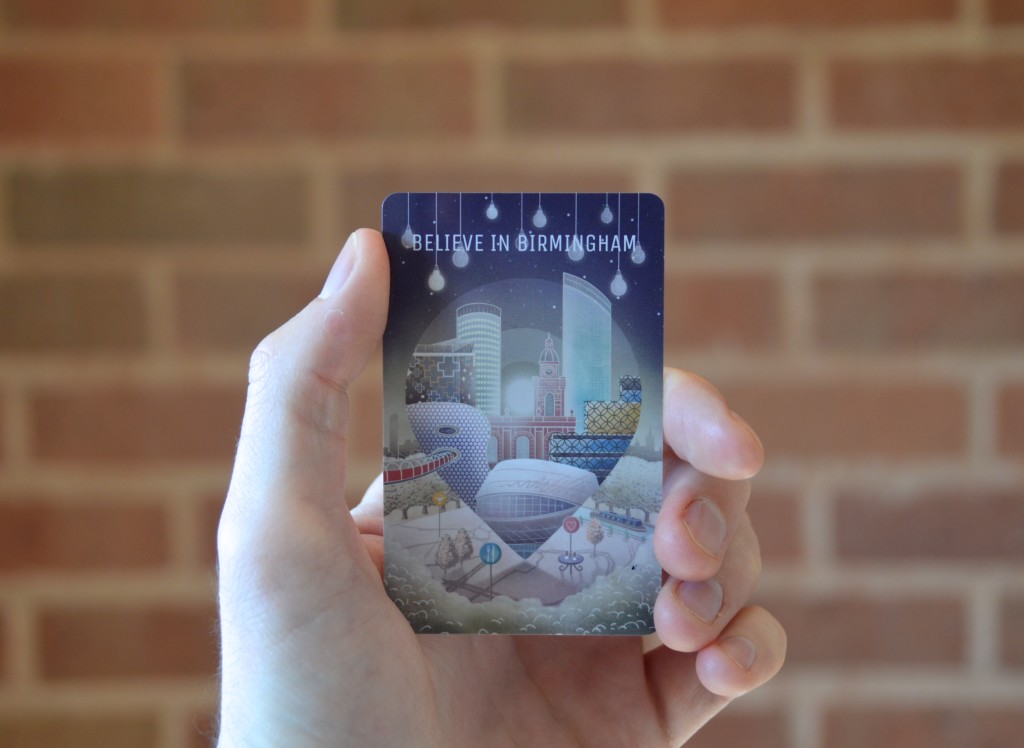 Grab yourself an Independent Birmingham Membership Card and enjoy fantastic year-long discounts and deals at over 95 of the very best independent cafes, bars, restaurants, theatres, pubs and shops in Birmingham – including: Digbeth Dining Club, The Electric cinema, Simpsons, The Wilderness, Carters, Lasan, Birmingham Hippodrome, Adam's, Smultronställe, Bodega Bar Y Cantina, Purnell's Bistro, Buffalo and Rye, Zindiya, mac Birmingham, Fiesta del Asado, 40 St Paul's, Turners at 69, The Plough, Two Cats Kitchen, Birmingham Repertory Theatre, The Lord Clifden, The Jekyll And Hyde, Nosh & Quaff, The Church, Bourne and Co., The Rose Villa Tavern, Cherry Reds, The Prince of Wales, The Loft and many more.
To grab your key to the city for just £15 (or at the amazing price of two for £20), click here.