October is a huge highlight in many of our calendars.
For some it's the excitement of the lead up to Christmas (sorry to drop the C-bomb so early), for others it's the crisp mornings and curling up on the sofa with a hot chocolate. And, of course, there's Hallowe'en. But we're going to give you a whole host of other reasons why October is about to become your favourite month of the year.
We believe that you deserve to hear about all of the very best events across the city. So we're attempting to bring you a round-up of our top picks for October. There's no way we'd possibly be able to cover everything going on in our fair city (it's rather a large place), so consider these our top highlights. Not included in this article are the many spooky goings-on that will be happening towards the end of the month. Keep your eyes peeled for a whole article dedicated to Hallowe'en events in the city for those!
So listen up everyone, in no particular order here are our top pick of events for October.
The Death of Stalin – 20 October
If you've never been to The Electric cinema, it's worth heading there purely for the fact that it's Britain's oldest working cinema. Throw in a great film and it's a memorable evening all round. Our top pick at The Electric this month is The Death of Stalin, the new comedy from Armando Iannucci (The Thick Of It, Alan Partridge, Veep). Set in the Soviet Union in the 1950s, in the days following Stalin's collapse, this dark comedy combines politics, pathos, drama and comedy. So grab your mates, load up on snacks and settle in. To find out more, head here.
Ghetto Golf – 18 October
Not strictly an event, but this is a huge deal. You may have seen us post about Ghetto Golf coming to the Custard Factory this October and seen some behind the scenes shots of the renovation taking place. This is something we are seriously excited about. Following on from a very successful venue in Liverpool, Ghetto Golf is coming to Birmingham and is about to become your new favourite pass-time. Combining a seriously twisted 18 holes of mini golf, DJs, a cocktail bar and street food, this is the place to take your mates for a fun-filled afternoon. 18th October is the date for your diaries, although we're pretty sure it's going to be fully booked for a while, so get booking! Details can be found here.
Friends IB Quiz Night – 12 October
Although already sold out, we had to include this as one of our top picks. After our amazing (also sold out, classic us) Game of Thrones quizzes we held in September, this is set to be epic. Those of you lucky enough to snap up tickets will be in for an evening like no other, putting your Friends knowledge to the test. If you sadly missed out on tickets (and are currently drowning your sorrows in margaritas and proclaiming to everyone that you're FINE, a la Ross), then make sure you keep an eye on our Facebook page for future quizzes. We have some exciting announcements coming soon but they'll sell out fast (our Friends quiz sold out in under 24 hours), so don't delay if you want to attend.
At Home With Joe Lycett and Jess Phillips – 11 October
We love a bit of comedy and especially when it involves home-grown talent. As part of the Birmingham Literary Festival and Birmingham Comedy Festival, you can join THSH for an evening with two of Birmingham's wittiest locals. Joe Lycett is a regular TV panellist and one of the best-loved performers on the UK comedy circuit. Jess Phillips is MP for Yardley and one of our most outspoken politicians, known for her sass and wit. Join Joe and Jess for a conversation about writing books, taking on causes big and small, obliterating internet trolls and being a Brummie. There are also plenty of other events taking place as part of the Birmingham Comedy Festival 6 – 15 October, go check it out!
More information here.
Friends of Smultronställe: Bar Meets Barbecue – 18 October
Barbecue and cocktails, two of our favourite things. Especially when the cocktails are created by our good friend Rob Wood (of Smultronställe fame) and the barbecue is lovingly tended by our good friends Low 'N' Slow. This could, in fact, be a match made in heaven. This event will more than likely be sold out by the time we publish this article, but we couldn't help including it as it really is such a high calibre event, showcasing two of our very best independents in the city (what we are all about, of course). If you are lucky enough to have snapped up those red hot tickets, we salute you. Your dedication to the cause (of eating and drinking) knows no bounds, well done you! For future events, check here.
Maybe if we ask nicely enough (beg), they'll put on another night for us. Fingers crossed!
A Whisky Winter – 25 October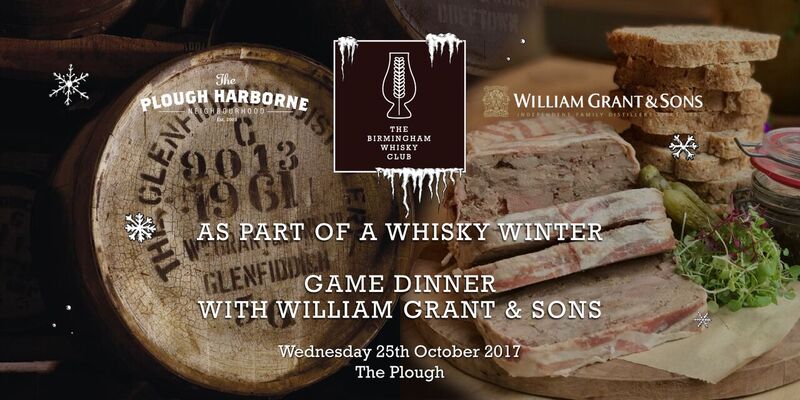 There are a series of wonderful whisky tasting events throughout October to December, run by The Birmingham Whisky Club as part of their 'A Whisky Winter' celebration. Our pick of the bunch falls on 25 October – A Whisky Winter: Game Dinner with William Grant & Sons. What could be more autumnal than game and whisky pairings? This is sure to get you in the mood for the festive period and you'll certainly learn a thing or two about some delicious whiskies whilst working your way through a feast of game dishes. This event is taking place at The Plough (Harborne) and costs £45 per person. Book here.
The Bittersweet and The Beautiful – 19 October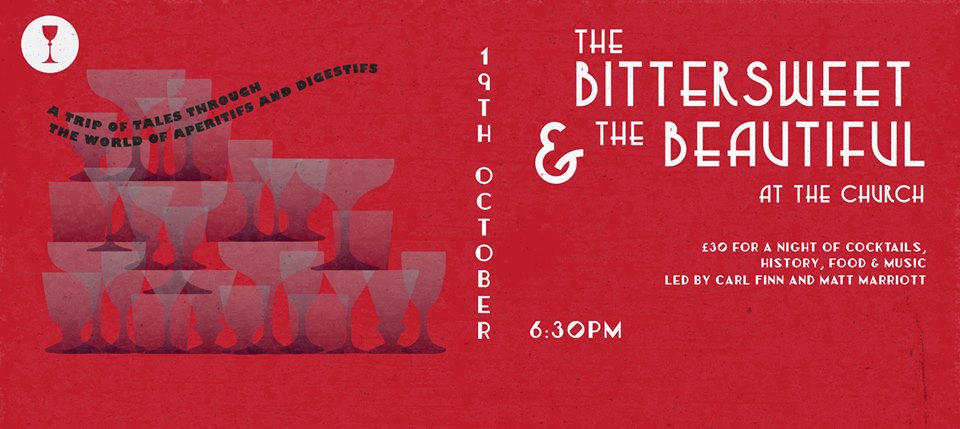 It's no secret that we love The Church. Famous for their ribs, rooftop garden and relaxed vibe, it's a staple Jewellery Quarter venue for enjoying some delicious soul food and delectable cocktails. So we just had to include this event on our list. These informal evenings will take you on a journey through the history of apertifs and digestifs. You can expect an evening of exquisite cocktails from landlord and cocktail master, Matthew Marriott, paired with a light menu designed by Carl Finn, with a side of history and culture thrown into the mix. Tickets will set you back £30 each, and will be well worth it.
For more information, head to The Church's Facebook page and click on events – or pop in and have a chat with them.
Go Visit The Paper Duck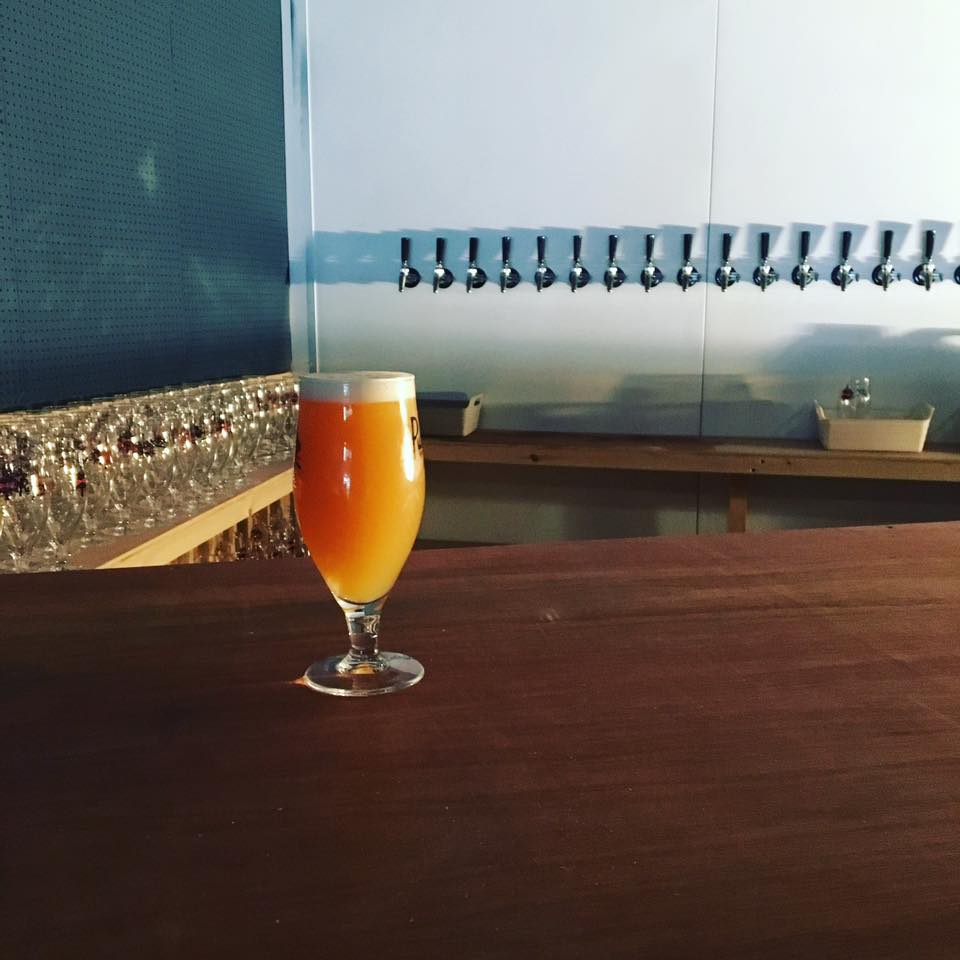 Ok, so this isn't strictly an event, it's more of a 'must-do' for October. The masterminds behind the super successful Clink bottle shop and beer bar (found in The Custard Factory) have opened up a new beer bar in Harborne. You can expect the same high-quality craft beer that you've grown to know and love at Clink, but in a great new location at 115 High Street, Harborne. At The Paper Duck they have 15 craft beers on tap as well as a large selection of bottles to drink-in or take-away. The bar looks amazing, and to see photos of their transformation, head to The Paper Duck's Facebook page, where you can also find all the information you need about them. They have only just opened, so go and check out their shiny new venue ASAP!
Bongo's Bingo – 13 October
Bingo? Really? If you think Bingo is a sedate game, played by a room full of old people, think again. If you've not heard of Bongo's Bingo, you're in for a real treat. You can expect impromptu raves, dance-offs and prizes so bad, they're good (described as 'life changing' prizes on their events page). Following a huge launch at the end of September, Bongo's Bingo is returning to CRANE on Bowyer Street (part of the Rainbow Venues) on 13 October and you need to be there. Tickets sell out quickly, so make sure to snap them up as soon as possible. If you're not quick enough, don't worry, Bongo's Bingo will be back on every other Thursday from now on. You can find all of the rules of play, and book your tickets here.
Pilgrimage To Hare and Hounds – 13 October
What could be better on a chilly October night than heading to a Brum-famous live music venue and warming up by dancing the night away to some awesome live music? Nothing! That's why we've put Pilgrimage on our list of top picks to do this October. Pilgrimage returns to Hare and Hounds on October 13 with a line-up featuring some of Brum's finest. The eclectic night is curated by, and features, Young Pilgrims, bringing their rock-influenced, brass band style tunes. Joining them this time are Delta Autumn, UUOO and a special set from Juice Aleem. So, make sure to grab tickets for this unmissable night, bring your friends, enjoy a pint or two and bop along to some awesome sounds. For tickets and information, head here. 
Meet the Winemaker at Carters – 18 October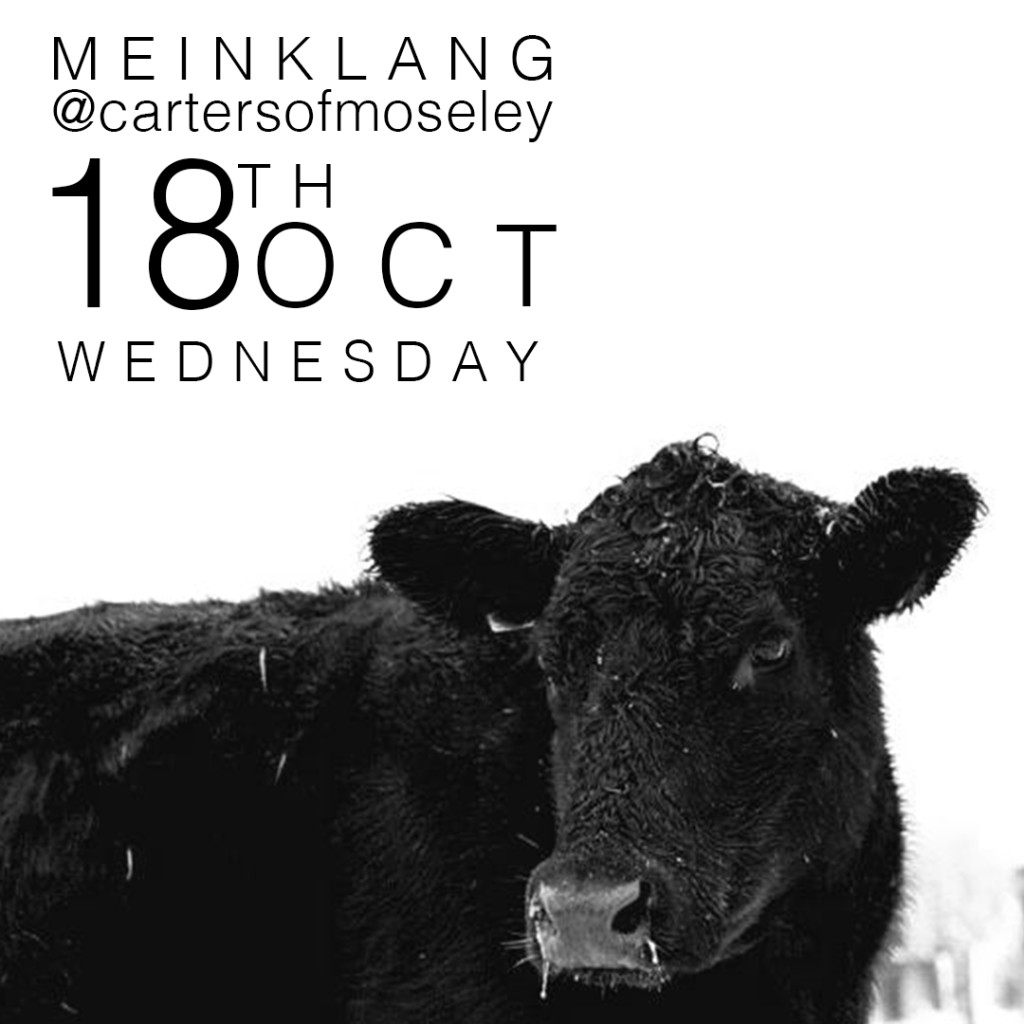 Are you curious about wine? Maybe you want to dazzle your friends with your superior wine-related trivia at your next dinner party? Well then, this is the event for you. Michelin starred Carters of Moseley is providing you with an exclusive opportunity to taste a range of Austrian Natural Wines, paired with an 8-course tasting menu from the super-talented Brad Carter, and alongside the opportunity to talk to a world renowned winemaker (Niklas Peltzer of Meinklang). The evening will also delve into the importance of biodynamic agriculture, minimal intervention processes and how the 1,800 hectare Meinklang farm plays a vital role in the biodiversity of their vineyards. Places are limited and tickets will set you back £150, but you know it will be well, well worth it. To book, call: 0121 449 8885
And that's it for our top October picks. Remember folks, this article is designed to bring you just a taste of the multitude of incredible events taking place across our city this month. It would be impossible to include everything on our list, so hopefully this will whet your appetites and then you can get out there and rediscover your city, one amazing event at a time.
For more events and announcements, remember to check out our Facebook, Twitter and Instagram pages – where we'll be keeping you up-to-date on all the latest from Birmingham's independent scene and more. Now go and jump in a nice big pile of crispy leaves, autumn is here!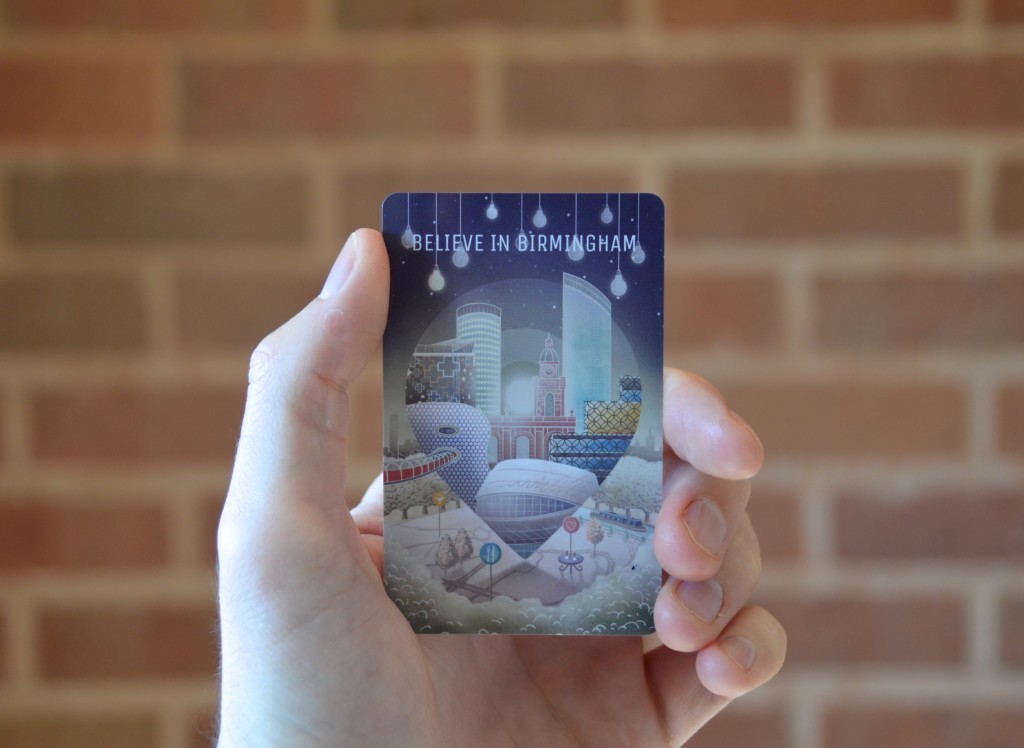 Shop local, celebrate the unique and rediscover your city!
Grab yourself an Independent Birmingham Membership Card and enjoy fantastic year-long discounts and deals at 100 of the very best independent cafes, bars, restaurants, pubs, theatres and shops in Birmingham – including: Digbeth Dining Club, The Electric cinema, Simpsons, The Wilderness, Carters, Lasan, Birmingham Hippodrome, Adam's, Zindiya, Smultronställe, Bodega Bar Y Cantina, Purnell's Bistro, Buffalo and Rye, mac Birmingham, Fiesta del Asado, 40 St Paul's, Turners at 69, The Plough, Hare and Hounds, Birmingham Repertory Theatre, The Lord Clifden, The Jekyll And Hyde, Nosh & Quaff, The Church, Bourne and Co., The Rose Villa Tavern, Cherry Reds, The Prince of Wales, The Loft and many more.
To grab your key to the city for just £15 (or at the amazing price of two for £20), click here.