We hosting a celebration of Birmingham's independent culture this May, and it's going to be all kinds of ace!
That's right folks. No doubt you will all have heard that we're hosting the very first Independent Birmingham Festival at The Bond Company (Digbeth) this Saturday 13 May. The festival is set to showcase Birmingham's marvellous independent culture in a way we've never done before, and to do this we've curated a (rather brilliant) line-up of some of the VERY BEST of Brum's independent restaurants, cocktail bars, pubs, street food traders, retailers, artists, designers and makers for you to discover on the day – in addition to a truly fantastic programme of live music.
If you've already read our 23 reasons why you should attend the Independent Birmingham festival, then you must be feeling pretty excited for the big day ahead. But to get you even more excited, we've asked the independents who are cooking up grub and shaking up cocktails to give us a sneak peek of one dish they'll be serving on the day – to get those bellies of yours rumbling.
Here's a snapshot of 17 dishes you need to eat/drink at the Independent Birmingham Festival.
1. Thai Salmon Fishcake (Tod Mun Pla) – Buddha Belly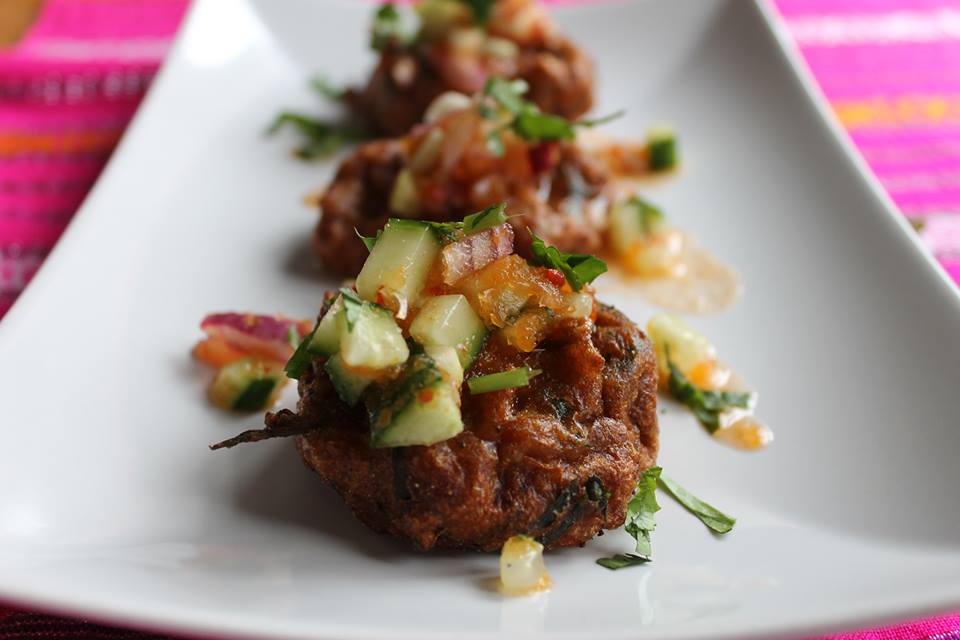 With so many awards that even their awards have awards, Buddy Belly are certainly one of the very best street food traders around and we're delighted to welcome them to the Independent Birmingham Festival. They'll be serving up their delicious Thai salmon fishcakes. They're light, they're tasty and one just won't be enough. You must have more. Many, many more!
2. Churros – El Borracho De Oro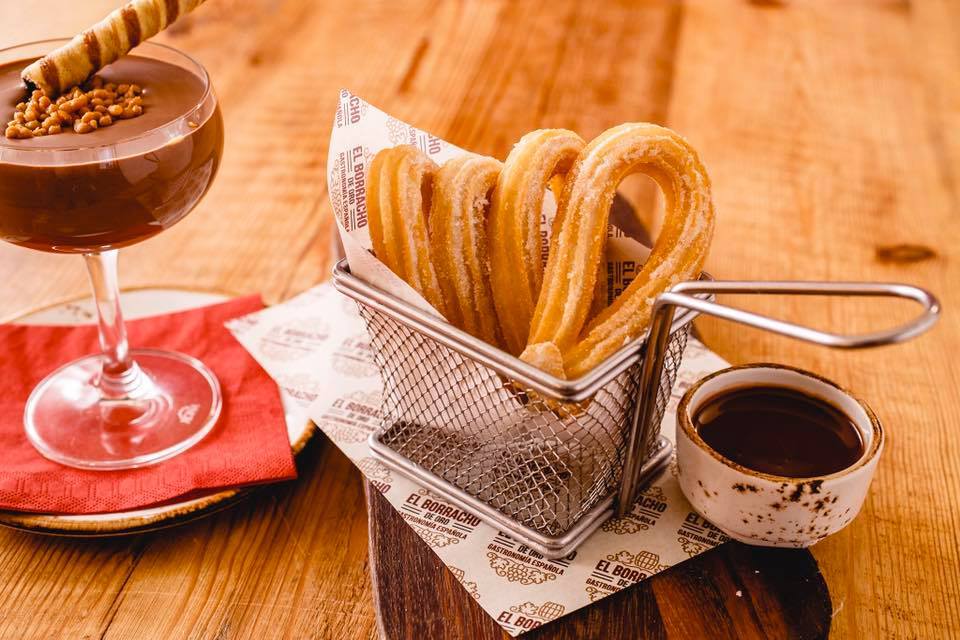 We all love churros. Even those who haven't even tried churros secretly harbour a hidden love for these deep-fried dough masterpieces – that's how ace they are. El Borracho will be bringing the churros by the cartload and serving them with chocolate for dipping. Mmmmmm. We can't explain how excited we are by this churros news – just make sure you save some for us, yeah?
3. Oak-Smoked Beef Short Ribs – Low 'N' Slow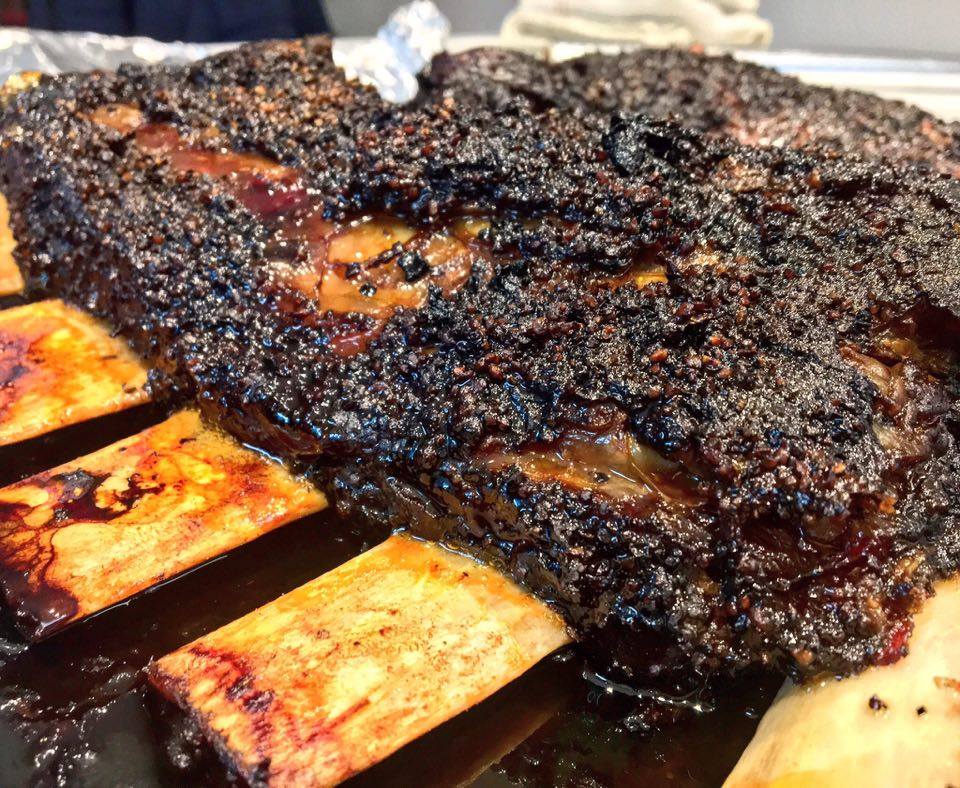 Low and slow is our tempo! That's right folks, the Brum-famous Low 'N' Slow will be at the Independent Birmingham Festival this May and he'll be serving up his Texan-style barbecue cuisine that always goes down a storm at Digbeth Dining Club (and just anywhere he sets up shop really). Sink your teeth into a rack of oak-smoked beef short ribs and then continuously nod to yourself while making strange noises for the next 30-45 seconds to show your appreciation. Now that's how to Low 'N' Slow.
4. From Ooty With Love – Rob Wood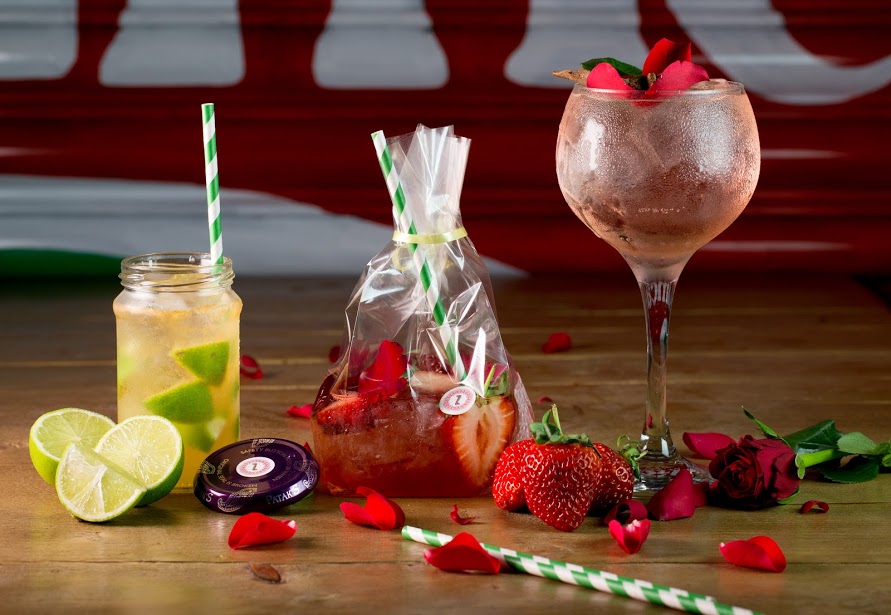 We could wax lyrical about Rob Wood all day. But we'll just let his cocktails do the talking. With a menu that showcases drinks from The Wilderness, Smultronställe, The Loft and Zindiya – there will be plenty of drink to go around on the day. We recommend this beauty: From Ooty With Love (it's the middle one, found at Zindiya – and yes, it is served in a bag). Rob Wood is seriously a big deal when it comes to mixing drinks so ensure you make the most of his presence at the festival by pestering him with all manner of odd cocktail questions while slurping on his potent concoctions. Nicely done.
5. Jambalaya – The Church
Soul food legends, The Church, are renowned for serving up their mouth-watering New Orleans grub in their Jewellery Quarter pub (don't mind our rhymes, we do them all the time…s). We convinced them to leave their headquarters for just one day to serve up some delicious soul food at the Independent Birmingham Festival. Creative Director of Soul Food Project, Dom Clarke, and founder of the Backyard Brummies, Nick Loman, will be holding a Cajun cook-out over an open fire. Think BIG meat sandwiches and jambalaya. The Church's bar team, led by Connor Scanlon, will keep you hydrated with classic cocktails and Sazerac slushies. What a time to be alive!
6. The Havana Club Mojito – The Cuban Embassy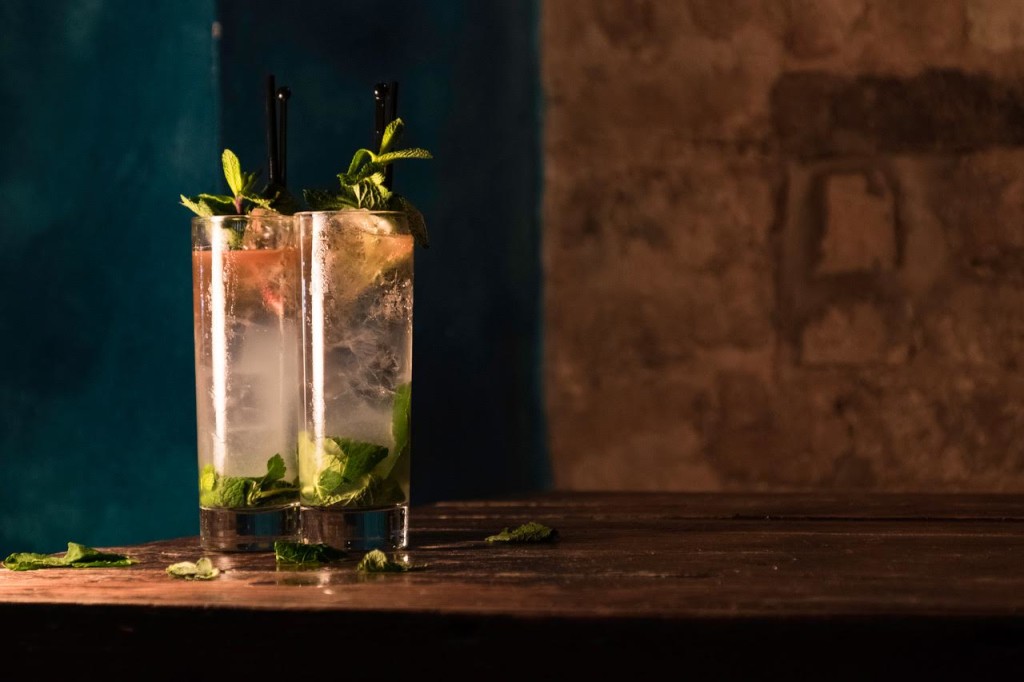 A collision of rum, lime, mint, and soda water, The Cuban Embassy are well-known for shaking up their rum cocktails in Moseley and they'll be bringing the Cuban sunshine with them to the IB Festival in May with their Havana-style mojitos. They've added a dash or two of Angostura bitters to the recipe for a mellow riff on this wonderful classic – we like their moves. Go drink many!
7. Chicken Wings – Boo Boo Coffee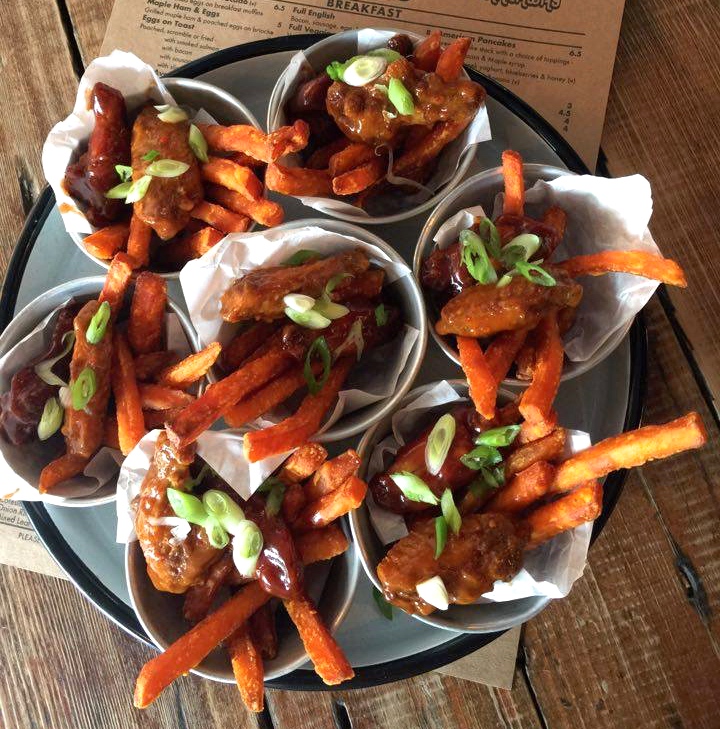 Harborne's favourite coffee shop, Boo Boo Coffee, will not only be bringing the caffeine with them to the Independent Birmingham Festival,  they'll also be bringing plenty of chicken wings with them too. The perfect walking-around festival snack: load up on wings, then coffee, then yet more wings. It's a bold strategy, and one we're sure will pay off.
8. BBQ Chicken Tikka Flatbreads – Baked In Brick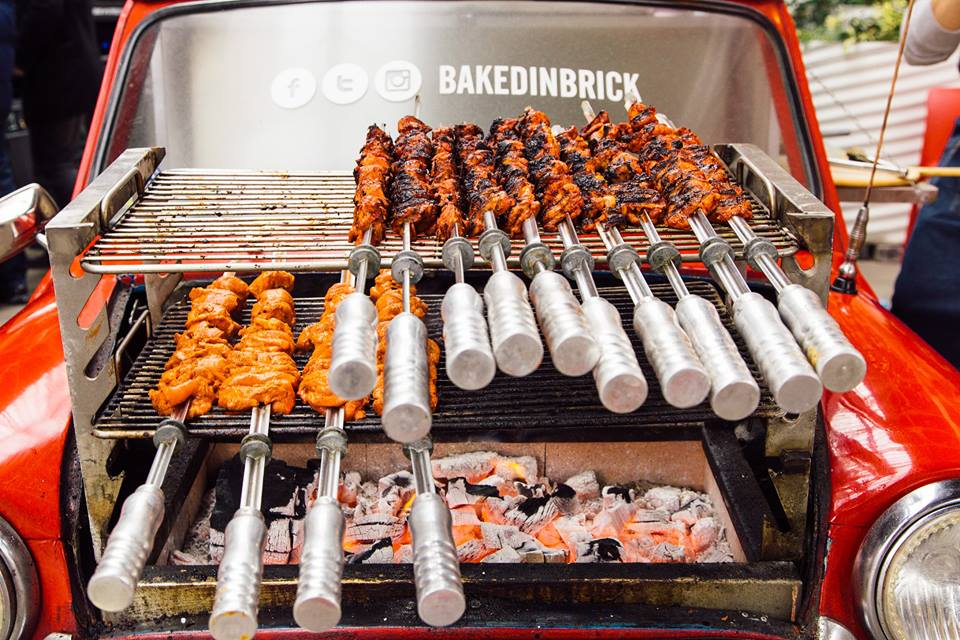 Winner of 'Best of the Best' and 'Best Main Dish' at the British Street Food Awards 2016, Baked in Brick will be slinging their darn tasty barbecued treats from their converted mini to one and all on Saturday 13 May. Their BBQ chicken tikka flatbreads are worthy of your foodie worship and you can fit one perfectly in each hand. Your move Brum.
9. All The Cheese – Anderson And Hill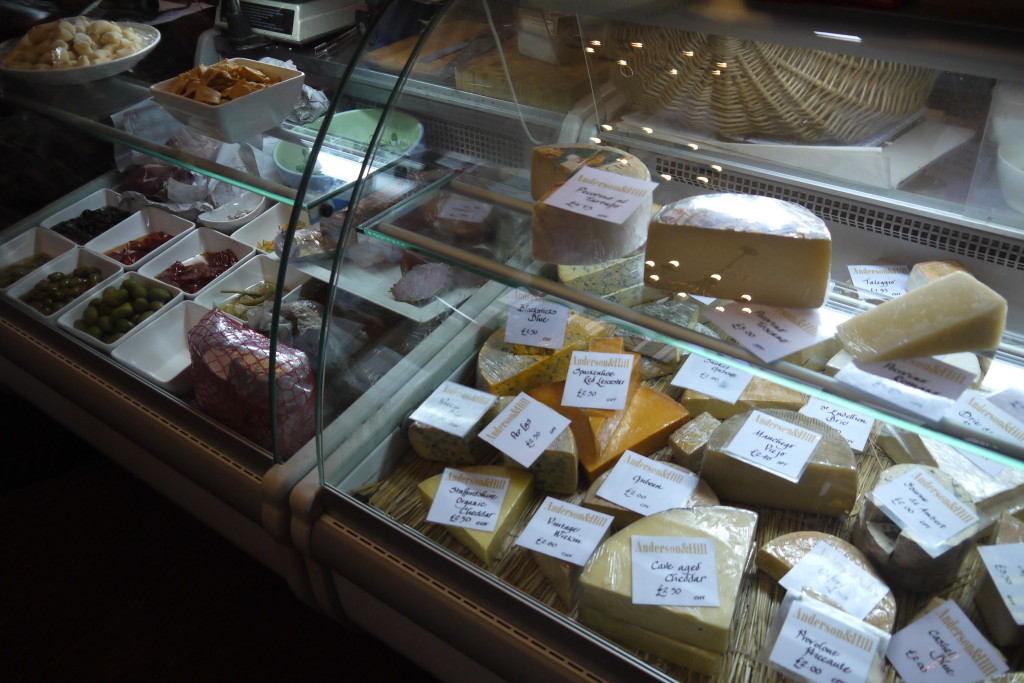 Found inside our indoor market hall, for those of you who enjoy a cheese board after your meal (kudos) we have the legendary Anderson and Hill who will have a mountain of cheese for you to peruse, purchase and then (probably) nibble while walking around the festival because we know you and you're too greedy to wait until you get home. Grab some cheese as a gift, or to stuff down your gullet right there and then, and you'll have won at life. Well played you, well played.
10. Bubble Tea – Twist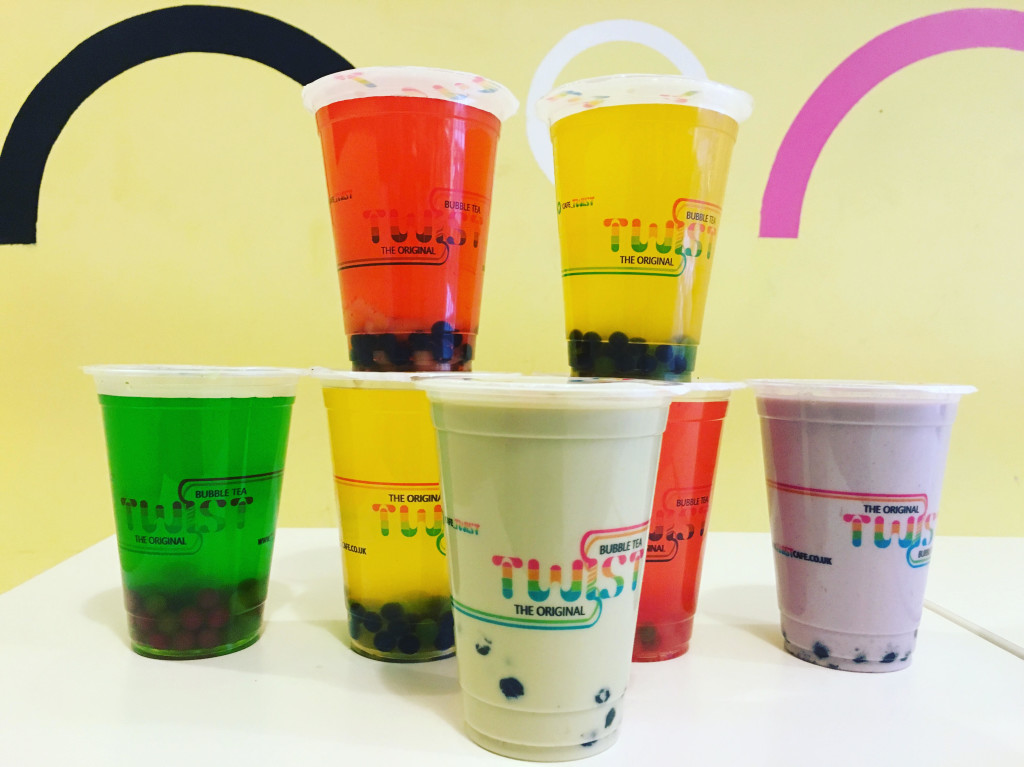 Refreshing and delicious, Twist are bringing their bubble teas to the Independent Birmingham Festival this May and they go really well with a side of sunshine. We'll provide the sunshine, Twist will bring the bubbles – all you've got to do is enjoy the wonderful tastes of Brum's premier bubble tea connoisseurs.
11. Pimientos De Padron – El Borracho De Oro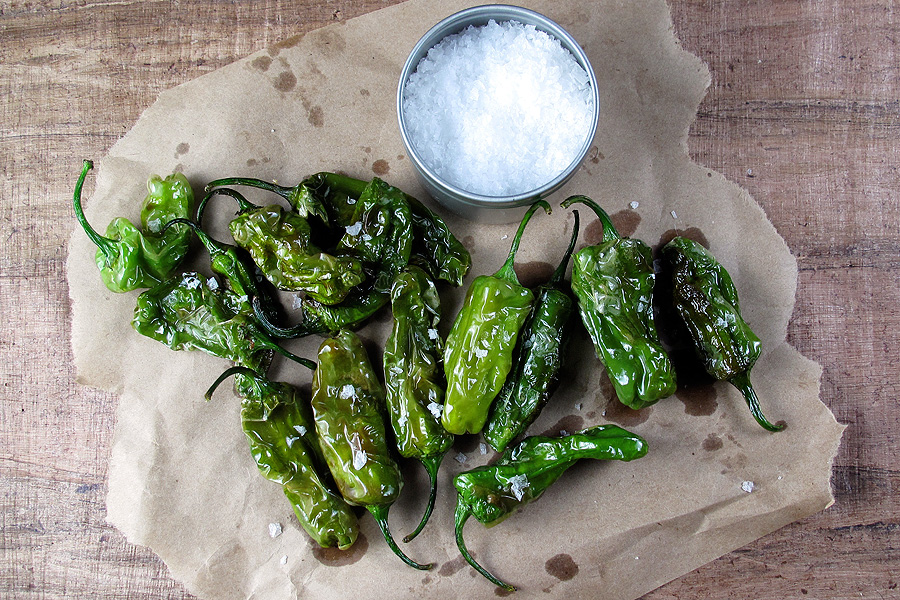 Possibly our favourite tapas dish ever, El Borracho De Oro really know how to keep us happy here at Independent Birmingham. Pimientos De Padron are obscenely delicious peppers scorched in a pan and then sprinkled with rock salt. And they go ever so well with a pint of beer, trust us. Mostly mild, around every 1 in 10 is a face-melter. So it's almost like chilli pepper roulette – but 100 times tastier and more 500 times more awesome.
Nicely done El Borracho!
12. A Boilermaker (craft beer with a whisky chaser) – The Victoria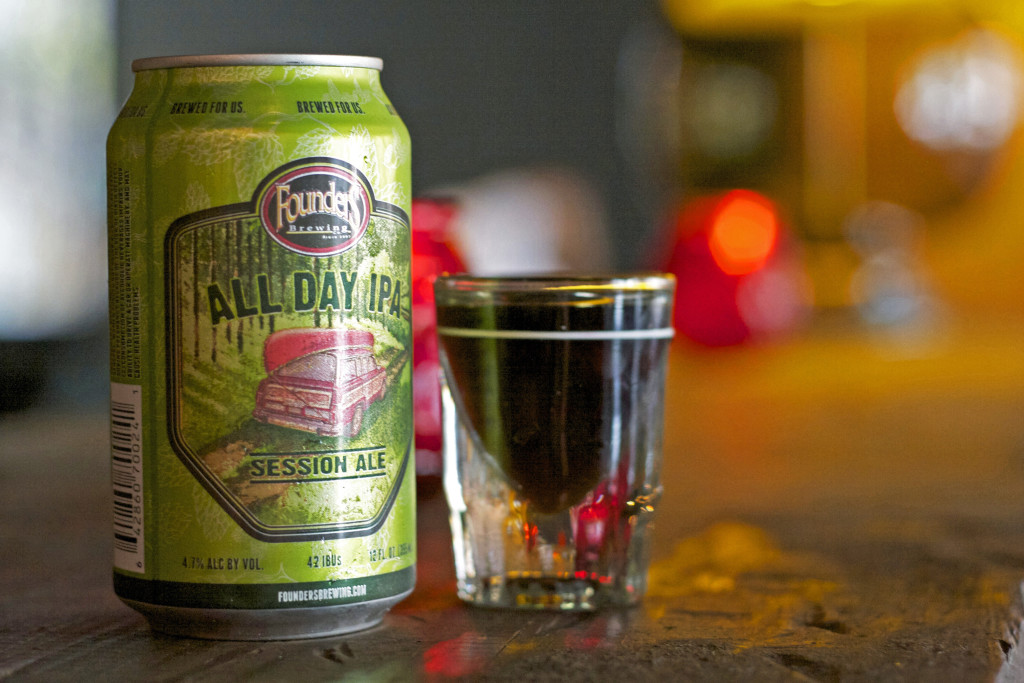 We love craft beer. We also love whisky. The ace geniuses at The Victoria decided to combine the two and make all our alcohol-induced dreams come true. A wonderful craft beer followed by an even more wonderful whisky chaser, grab yourself a boilermaker at the Independent Birmingham Festival and then tip your hat to The Victoria for their ballsy combo of alcohol and more alcohol.
13. Coffee – Quarter Horse Coffee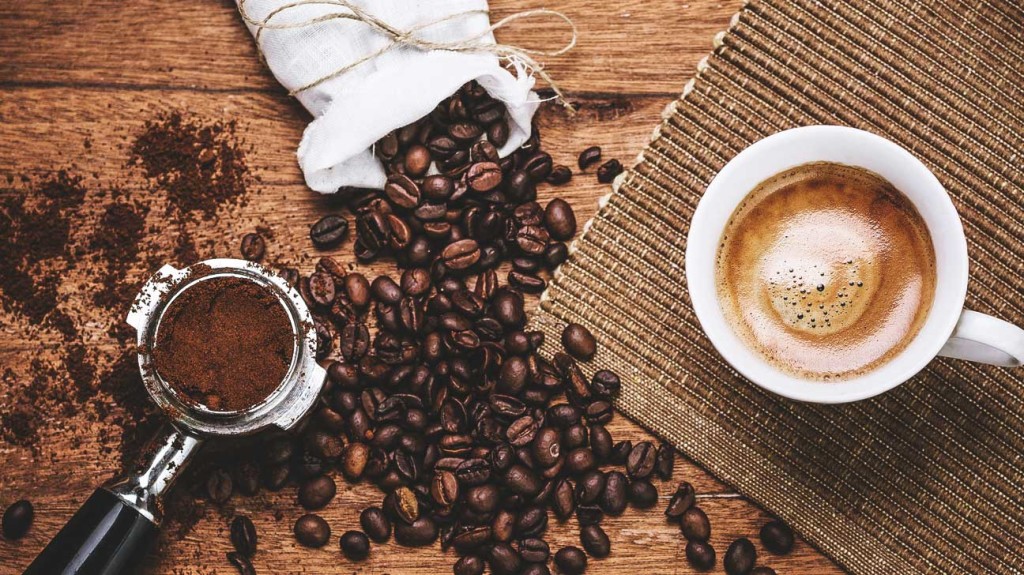 You'll be needing your caffeine fix at the IB Festival, that's for sure. Birmingham's coffee scene is thriving and one of the true leaders of our coffee-fueled renaissance is Quarter Horse Coffee. They roast their own beans on site (which, if we ask politely, they might be coerced into bringing a few bags with them on the day for you to purchase and take home) and they brew a masterful cup of Joe. Grab a coffee and then maybe grab another as you need to keep riding that caffeine wave.
14. Oreo Cheesecake Waffle – Bournville Waffle Company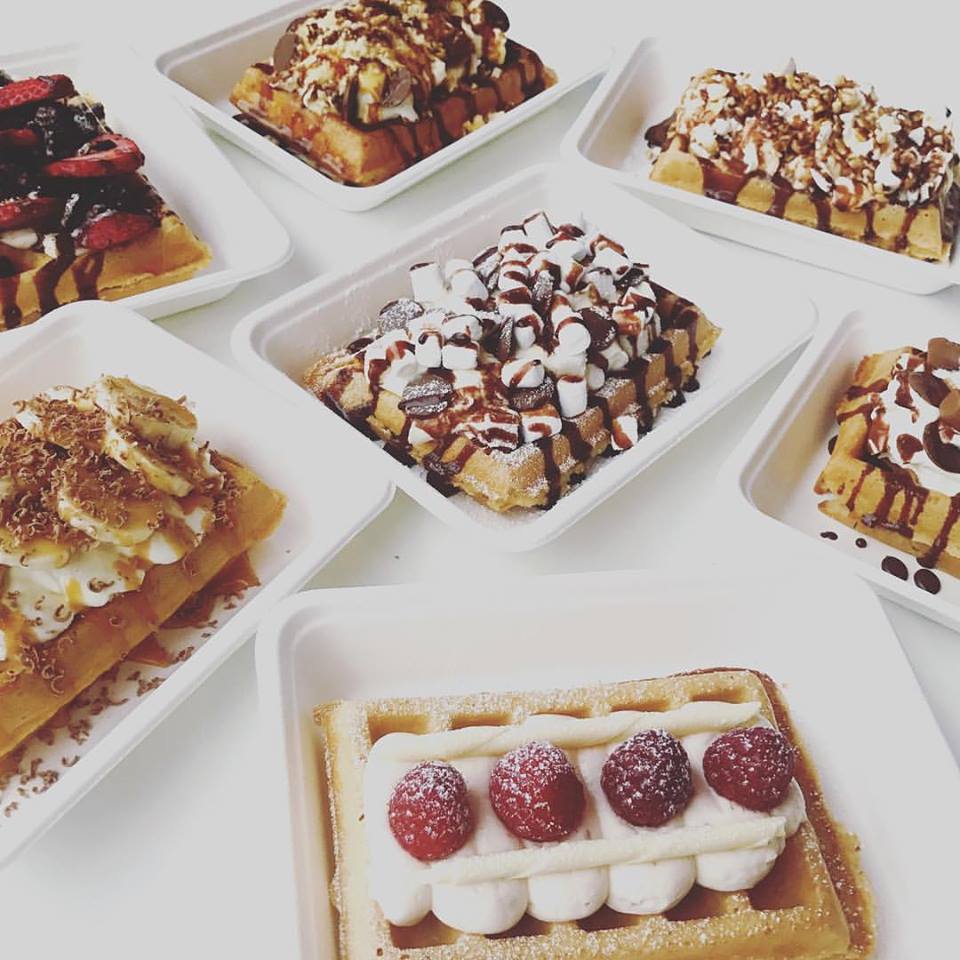 Bournville Waffle Company will see to all your waffle needs with their mouth-watering, mountainous waffles that are the perfect treat for any sweet tooth. They also do milkshakes, which means that we'll be camped outside their gazebo all day long – huge and chocolatey waffle in one hand, damn fine milkshake in the other. Now that's how to do the Independent Birmingham Festival.
Our recommendation would be the Oreo cheesecake and strawberry waffle. It's the bee's knees.
15. Build Your Own Ultimate Dog – The Bureau Bar and Kitchen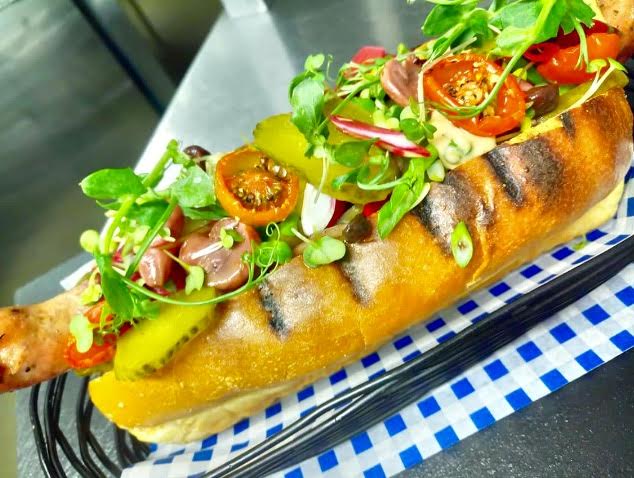 Brum-famous for their delicious hotdogs and decidedly extensive cocktail menu, The Bureau Bar and Kitchen join the Independent Birmingham Festival roster and they're bringing hot dogs. Oh hells yeah! Piled high with all manner of goodies (they're offering a Build Your Own Dog service with all the ace toppings you could ever think of – we like their moves), these are the perfect festival snack and we suggest you purchase one for each hand. Attend, munch these darn tasty dogs and enjoy our ace festival vibes. It's a brilliant strategy.
16. Draught Craft Beer – Clink
Beer lovers, we did not forget you. And what goes better with the Birmingham sunshine (which we're guaranteeing by the way…) than a nice, cold pint of craft beer. Clink are building a mobile bar especially for the IB Festival so make sure you go say thanks by quaffing many of their draught beers straight from the tap – of which there will be 4-6 different varieties to choose from. Well played Clink, you heroes, well played.
17. Sweet Heat Chicken Tacos – Low 'N' Slow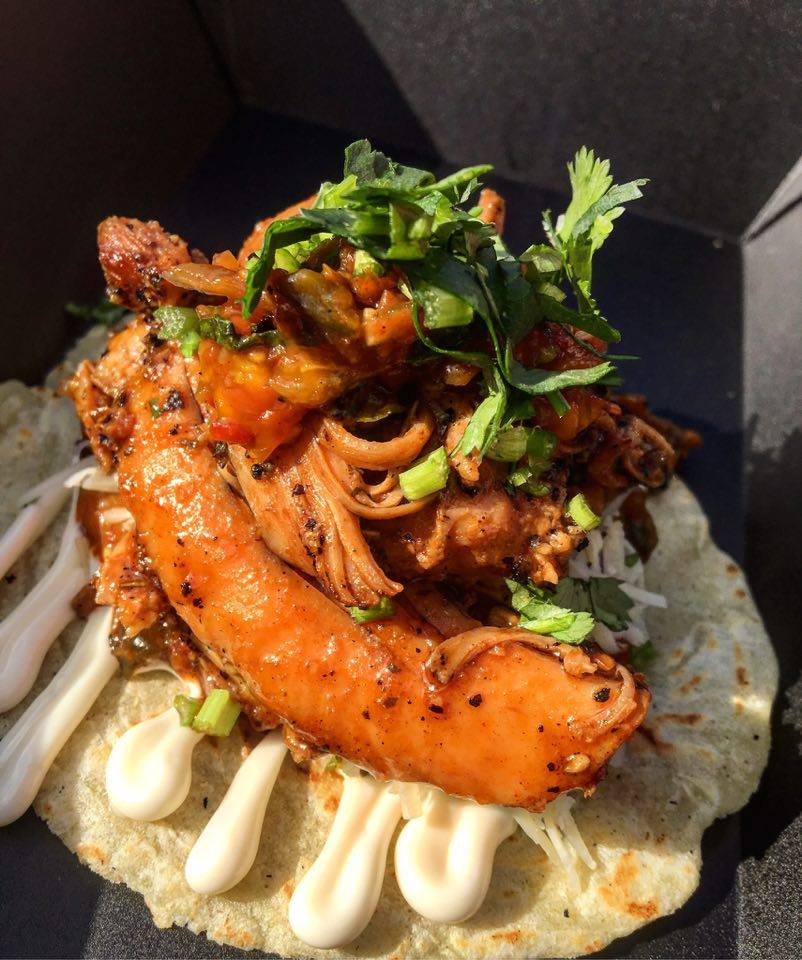 Ok, so you've seen him once already but we're showing you him again because Low 'N' Slow's barbecue treats are making us damn hungry! Like raid the cupboards find nothing but stale crackers and still eat them anyway because there's nothing else – that kind of hungry. Here's a snapshot of Low 'N' Slow doing his whole Mexicana thing. In addition to his ace ribs, you'll also be able to eat this badboy – a sweet heat chicken taco with burnt salsa and crema. It's zingy and delicious. We're going to start queuing up already, you know, just so we can be first to get one…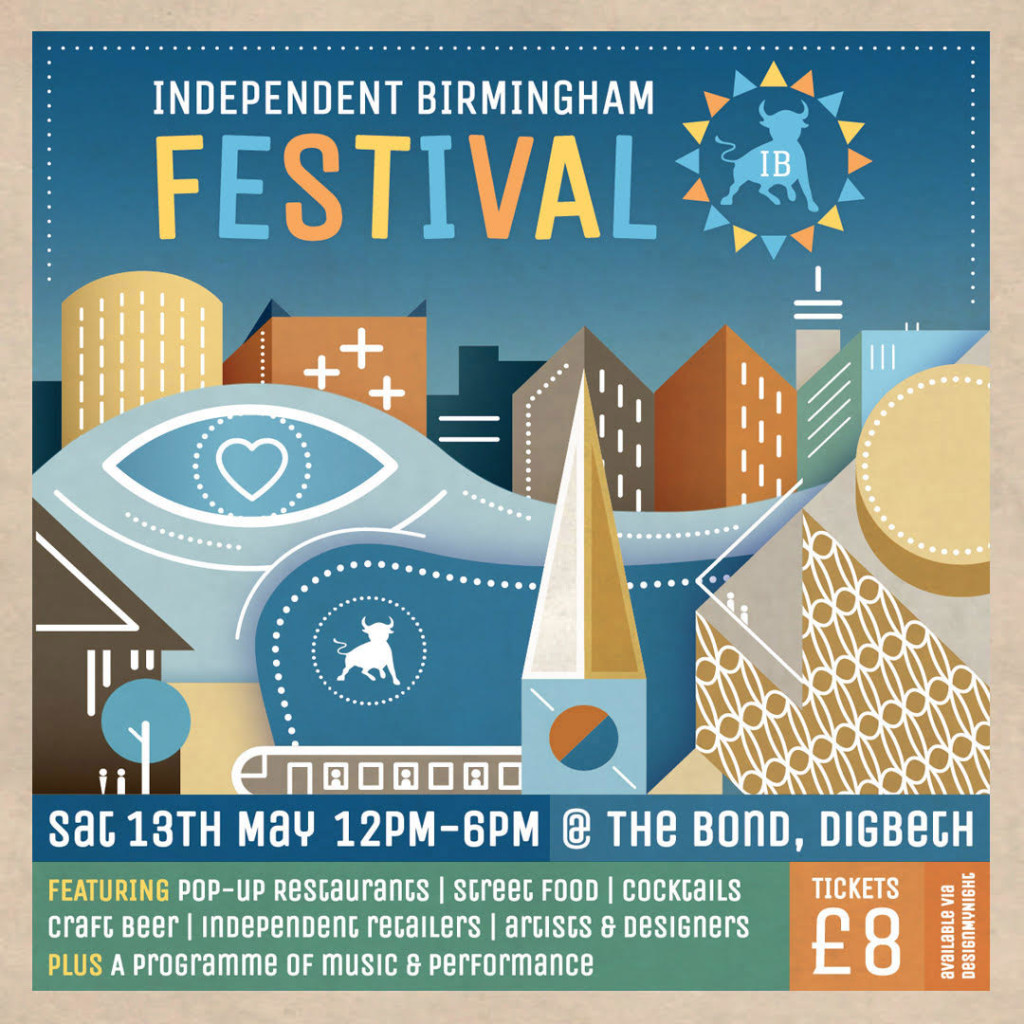 In addition to this fantastic array of food and drink, we've also curated a great line-up of Birmingham's finest independent retailers, artists, designers and makers – which you can view here – along with a programme of live music. This is a celebration of all aspects of Birmingham's vibrant independent culture and we can't wait to welcome you all on the day. See you there!
Join us at The Bond Company (Digbeth) on Saturday 13 May (12pm – 6pm) for a day-long celebration of Birmingham's independent culture – complete with restaurant pop-ups, cocktails, street food, craft beer, indie retailers, live music and more.
Tickets cost just £8 (kids go free) and are available here.
Your ticket includes: entry to the event and a FREE 'Believe In Birmingham' pin badge (design to be revealed soon) made by the legendary Pin Game!
Note: This event is now SOLD OUT.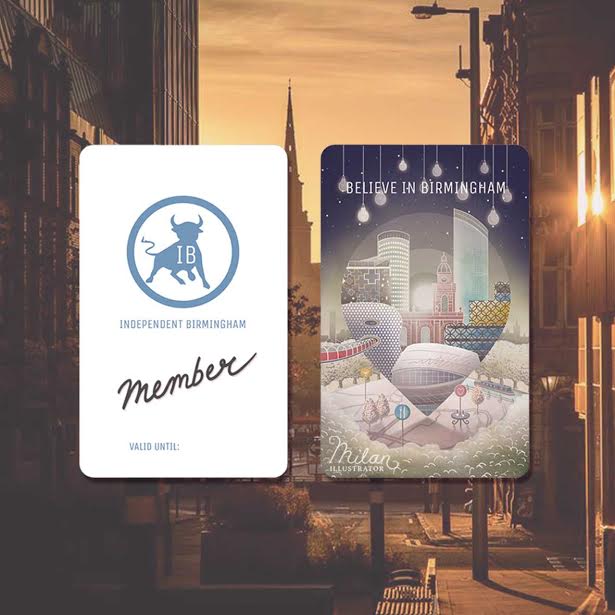 Shop local, celebrate the unique and rediscover your city!
Grab yourself an Independent Birmingham Membership Card and enjoy fantastic year-long discounts and deals at over 95 of the very best independent cafes, bars, restaurants and shops in Birmingham – including: Digbeth Dining Club, The Electric cinema, Simpsons, The Wilderness, Lasan, Birmingham Hippodrome, Adam's, Smultronställe, Bodega Bar Y Cantina, Purnell's Bistro, Buffalo and Rye, mac Birmingham, Fiesta del Asado, 40 St Paul's, Turners at 69, The Plough, Two Cats Kitchen, Birmingham Repertory Theatre, The Lord Clifden, The Jekyll And Hyde, Nosh & Quaff, The Church, Bourne and Co., The Rose Villa Tavern, Cherry Reds, The Prince of Wales, The Loft and many more.
To grab your key to the city for just £15 (or at the amazing price of two for £20), click here.