Great news booze fans: cult cocktail bar 18/81 have launched their very own ready-to-drink cocktail range under the banner 99 Forty Four – meaning you can now drink their boozy creations from the comfort of your own home!
Specialists in the art of pre-batching, you can now drink 18/81 style cocktails and have the experts at home with you in the form of 99 Forty Four cocktails.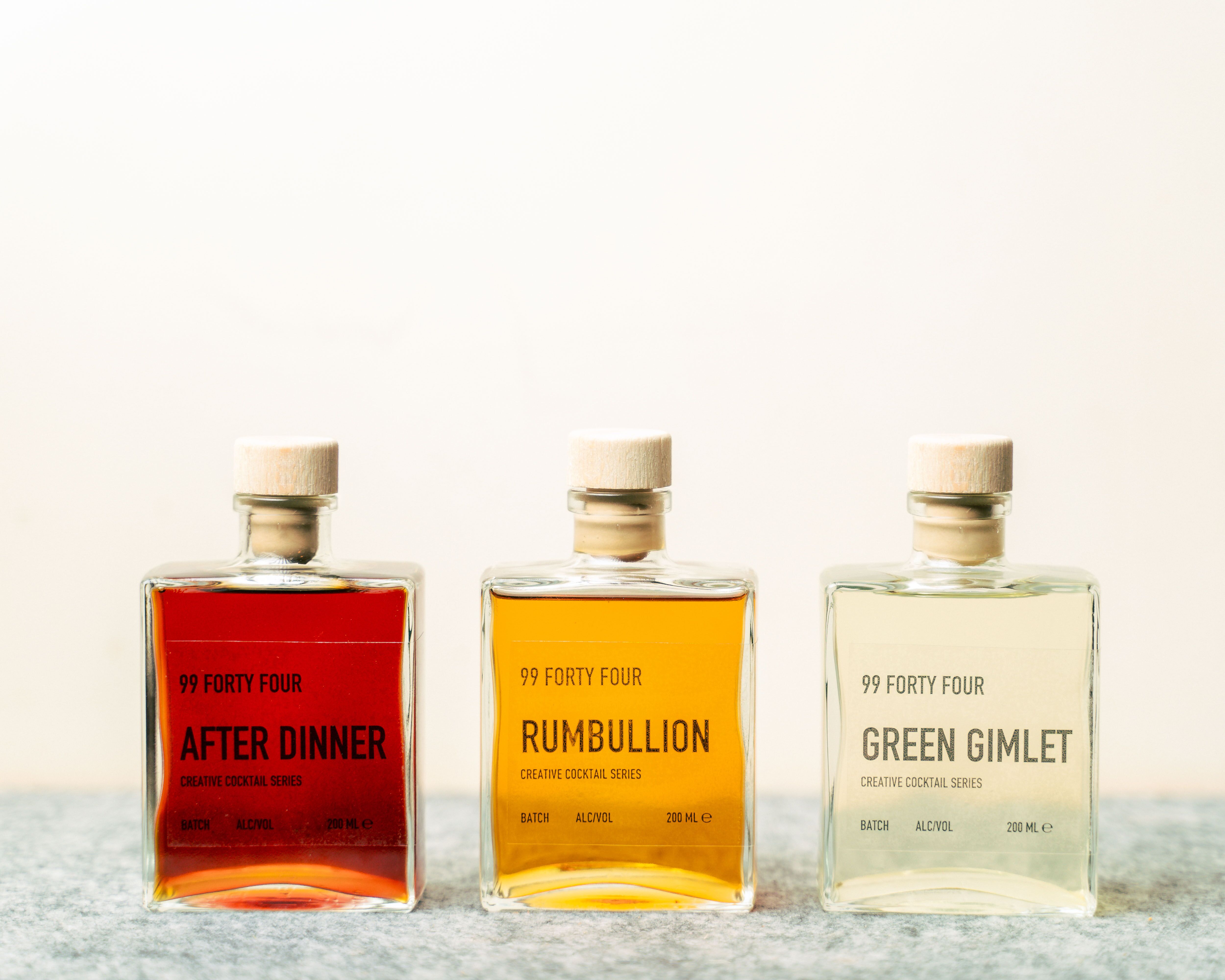 Just imagine getting home from a long day at work, opening the fridge and finding a perfectly-made, and dangerously-drinkable, cocktail waiting for you. Or maybe you're hosting a dinner party or have friends over, and want to impress them with delicious cocktails unlike anything they've ever tasted before. 99 Forty Four cocktails require no shaking or stirring, simply chill your chosen pre-mixed cocktail in the fridge and then pour it into your favourite glass within a moment's notice – that's the 99 Forty Four way!
We're hailing them as THE perfect accompaniment to an evening sat on the sofa in your pyjamas watching serial killer documentaries on Netflix.
The first batch will be part of their Creative Series and include: an Aperitif style cocktail (Green Gimlet), an aromatic style cocktail (Rumbullion), and a Digestif style cocktail (After Dinner). Batch 1 is a limited run of 25 bottles per cocktail, and each bottle is hand numbered.
As champions of sustainability (18/81 is a zero-waste and sustainable bar, utilising sustainable practices in every aspect of the business; including having 7 alternatives to single use plastic straws), 99 Forty Four will also be encouraging repeat customers to return their bottles for money off their next order, rather than throwing them away and creating unnecessary waste.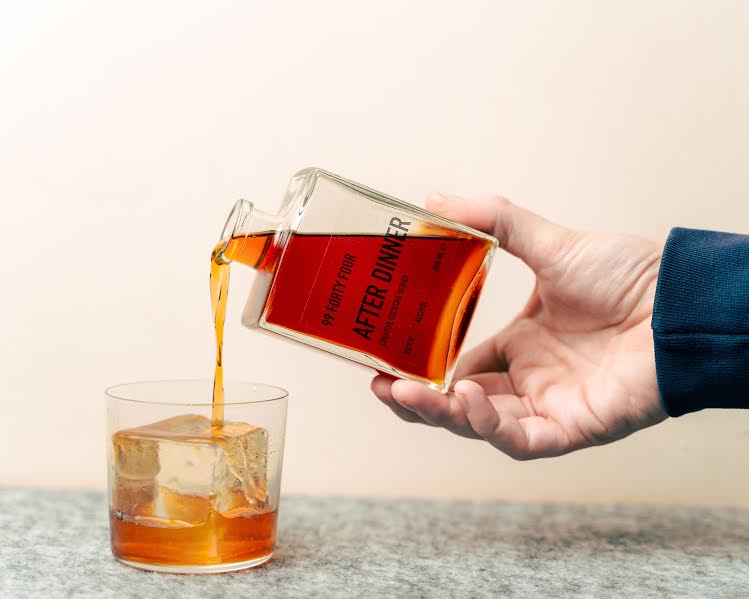 Well-known for their innovative pre-batched cocktails (where the very best ingredients are combined ahead of time, diluted to perfection, chilled, and then poured out over transparent 18/81 branded ice blocks within moments), alongside their unique cocktail tasting menus, within months 18/81 has already established itself as one of the very best cocktail bars in the city and a 'must visit' for cocktail lovers. And now, you can drink incredible 18/81 style drinks in the comfort of your own home with 99 Forty Four. 
So if you're a cocktail aficionado looking to keep your fridge stocked with unbelievably delicious cocktails that take no preparation or effort and can be consumed within moments, or you're looking to impress your friends when hosting a party or gathering, or maybe you're simply a fan of great tasting drinks – 99 Forty Four is the answer.
The first batch of the 'Creative Series' will go on sale on Wednesday 20 February. 
For more information, and for a showcase of the Creative Series and subsequent products, follow 99 Forty Four on Instagram here. 
Join over 18,500 Brummies and grab yourself an Independent Birmingham Membership Card. Enjoy fantastic year-long discounts and deals at over 115 of the very best independent cafes, bars, restaurants, pubs, theatres and shops in Birmingham – including: Digbeth Dining Club, The Electric cinema, Simpsons, The Wilderness, Carters, Lasan, Birmingham Hippodrome, Adam's, 18/81, Zindiya, The Meat Shack, Nocturnal Animals, Baked In Brick, Harborne Kitchen, BoneHead, Purnell's Restaurant, Bodega Bar Y Cantina, Wayland's Yard, Purnell's Bistro, Buffalo and Rye, mac Birmingham, Gaijin Sushi, Fiesta del Asado, 40 St Paul's, The Plough, Hare and Hounds, Birmingham Repertory Theatre, The Lord Clifden, The Jekyll And Hyde, Bourne and Co., The Rose Villa Tavern, Cherry Reds, The Prince of Wales, The Loft, Laghi's Deli, Medicine Bakery, The Paper Duck, Town Hall Symphony Hall, The Clean Kilo and many more.
To grab your key to the city for just £15 (or at the amazing price of two for £20), click here.