We never signed up for this whole 'adulting' thing.
Let's face it, being an adult really sucks sometimes. Constant bills that need paying, the boss breathing down your neck, having to be nice to people you don't like, organising your own life… things were much simpler when we were young, carefree children. So when things get a bit overwhelming in the adult world, we all need a way to unwind and escape back into childhood for a while, or even to just blow off some steam.
So, with this in mind, we've helpfully curated a list of 25 things to do in Birmingham when you're tired of being an adult. Read on to discover the best ways to take a break in the city and do something fun for a while. Child-like glee will ensue.
Smash Things At A Rage Room
Doesn't adulting just make you so angry? When you're a kid it's okay to throw a tantrum, but when you're an adult you're expected to hold back, be nice and stay in control – when inside, really, you're screaming and throwing things. Well, no longer do you have to keep all your rage bottled up. When you're feeling angry, book some time in a rage room and you can smash things up and blow off steam to your heart's content. Nice one. 
Here's one you can visit.
Escape From An Escape Room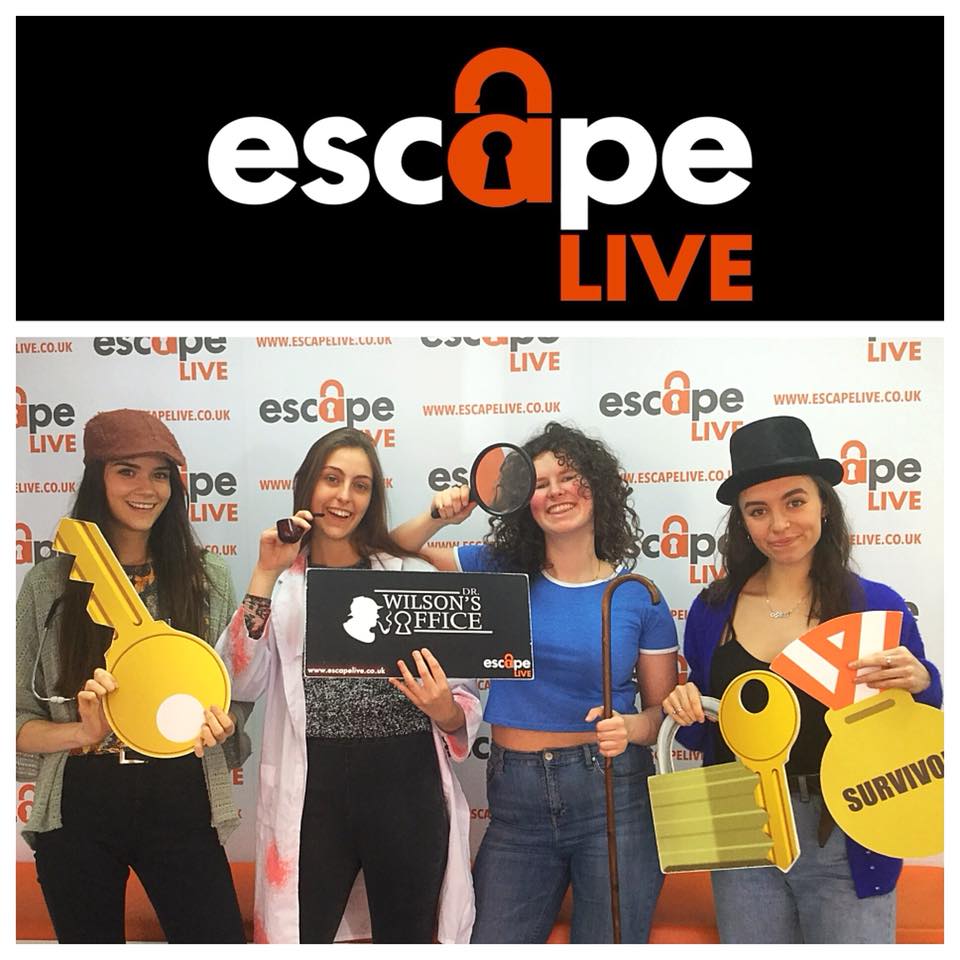 Remember all those video games you used to play when you were younger, where you had to solve clues and tasks to move up a level? Well, this is a similar idea but IRL. Enter the room with your chosen comrades, solve the clues within the time limit to escape the room. Great fun! 
Escape Live is our top choice. Check them out here.
Get Drunk And Play A Round At Ghetto Golf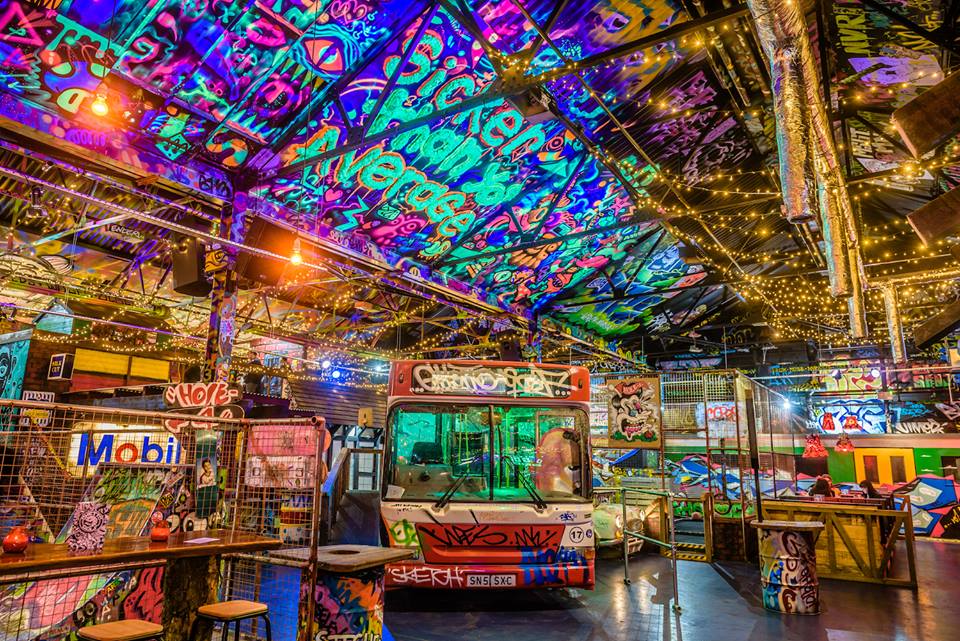 As a kid, there was nothing quite like a round of mini golf to get the competitive juices flowing. If like us, you're super competititve then probably an argument or a tantrum ensued when you didn't win. Well, Ghetto Golf has all the fun of the childhood mini golf trips, but with added craziness, awesome graffiti art, street food and cocktails! Competitive games + alcohol = fun. Always. 
Go To A Rave
The ultimate act of teenage rebellion: sneaking out to a rave that your parents told you you couldn't go to. Live out your wild teenage years once more and head to a rave! Maybe even on a week night if you're feeling extra naughty…
Play Pinball At Tilt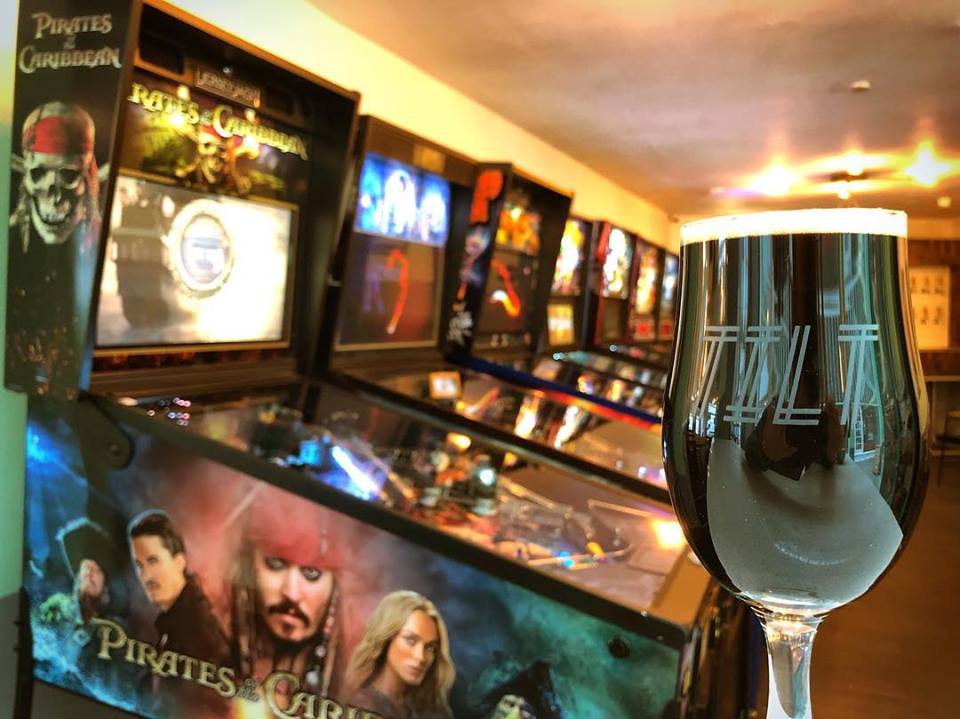 All those arcade games you used to play when you were younger were fun, weren't they? Well, when you're tired of being an adult and want to escape back into childhood, there's only one place to go. Head to Tilt to play pinball until your thumbs go numb. Drink craft beer to numb the numb thumbs so you can keep on playing more. 
Remember you get 15% off coffee, teas and cake at Tilt with your IBcard.
Eat ALL The Ice Cream At Paradice Gelateria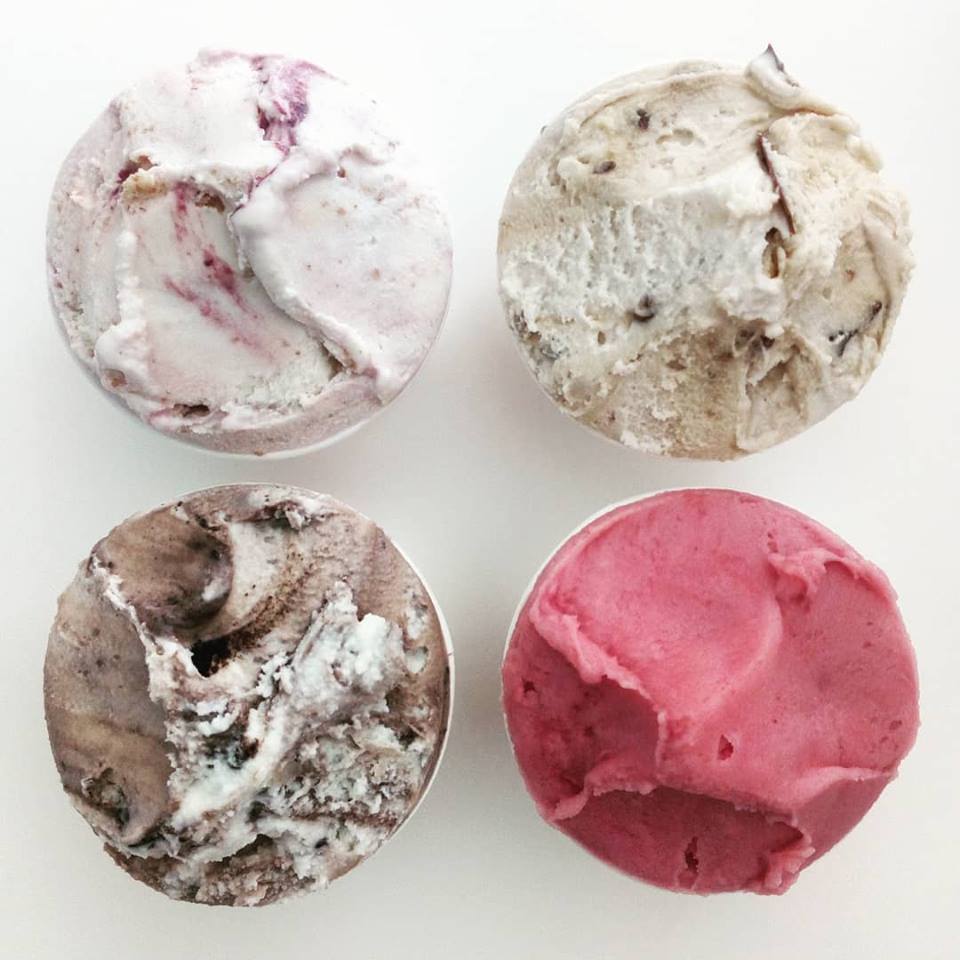 I scream, you scream, we all scream for ice cream. Ice cream is one of the ultimate treats when you're a kid… and an adult. To get the most epic ice cream in the city, head to Paradice Gelateria in Harborne and pig out on the biggest ice cream you can. Bagsy Jammie Dodger flavour! 
Eat THIS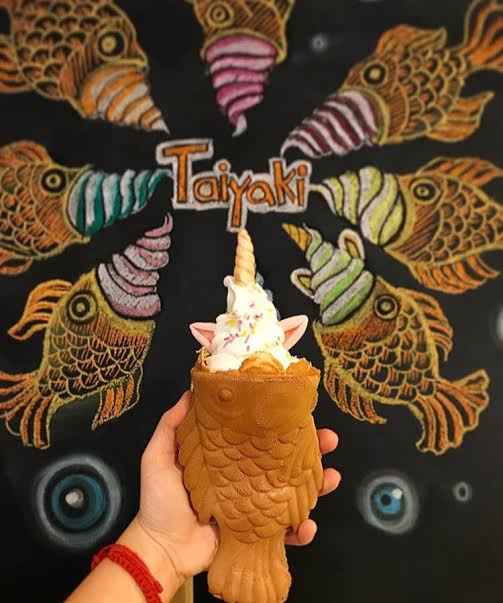 If you haven't heard of the Taiyaki yet, you need to get yourself down to Twist ASAP. A fish-shaped waffle cone filled with fro-yo (frozen yoghurt for those not in-the-know) and a choice of toppings. Delicious, highly-instagrammable and about as anti-adult as you can get for a dessert. Yet adults love them just as much as kids. For bonus anti-adulting points, go for a unicorn Taiyaki.
Remember you get 10% off drinks at Twist with your IBcard.
Drink Gin From A Bathtub At The Jekyll And Hyde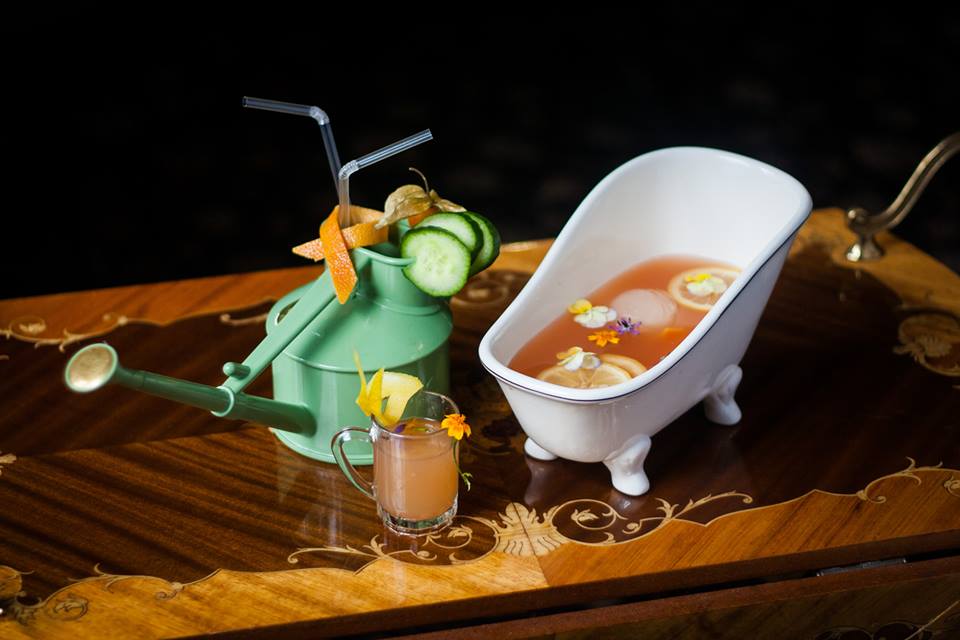 This one really needs no further explanation. Just go and drink all the gin. From a bathtub. At The Jekyll and Hyde, of course. Don't just fill up your own bathtub… 
Remember you get Happy Hour (2 cocktails for £9) Every Hour (Monday – Thursday) at The Jekyll and Hyde with your IBcard.
Head To The Cinema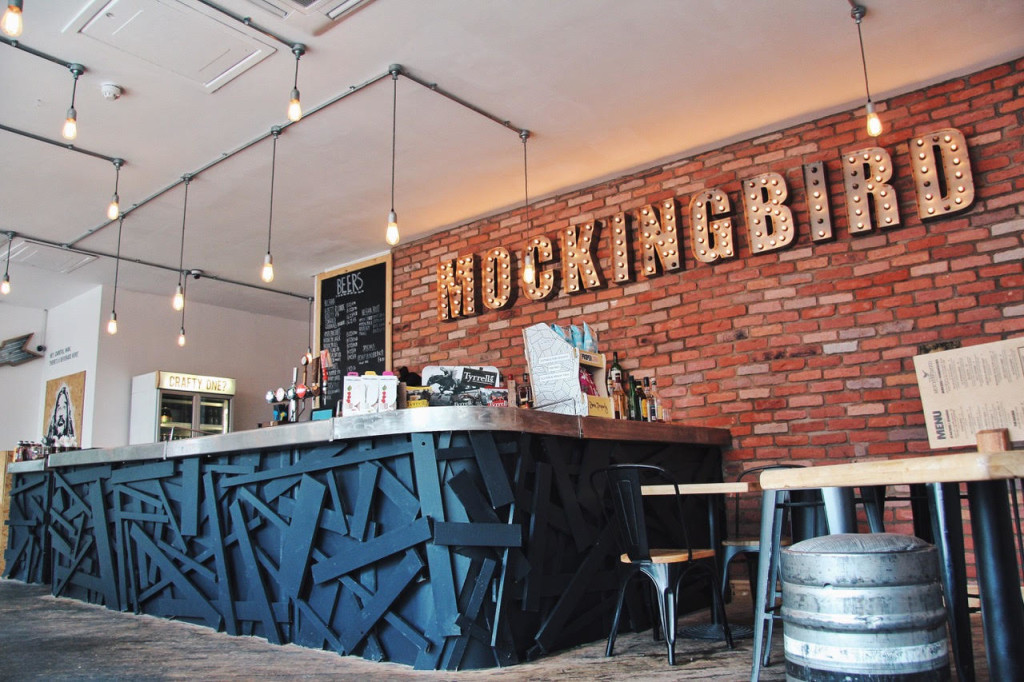 When things get tough in adult-land, there's only one thing we can do: escape into a fantasy land. So if you need to escape the real world for a while, where better to do so than at the cinema. Load up on snacks, settle into a new release or an old favourite and enjoy the escapism for a few precious hours. Check out The Electric cinema website and The Mockingbird Cinema and Kitchen website for listings. 
Remember you get concessionary rate tickets (savings of £3 or more) to all screenings and events at The Electric (Sunday – Thursday) and 15% off food when watching a film (anytime) at The Mockingbird Cinema and Kitchen with your IBcard.
Look At This
Credit: Anna Borges/Buzzfeed
Stay Up Late
Photo credit: Verity Milligan
Remember when the most exciting and rebellious thing you could do was staying up late? Whether it was reading a good book under the covers or laughing into the night with friends at a sleepover, there was something very enticing about staying up past your allotted bedtime. The city is beautiful at night when the streets are quiet and everything is illuminated, so it's a great time to soak in Birmingham's hidden beauty.
Go On A Bar Crawl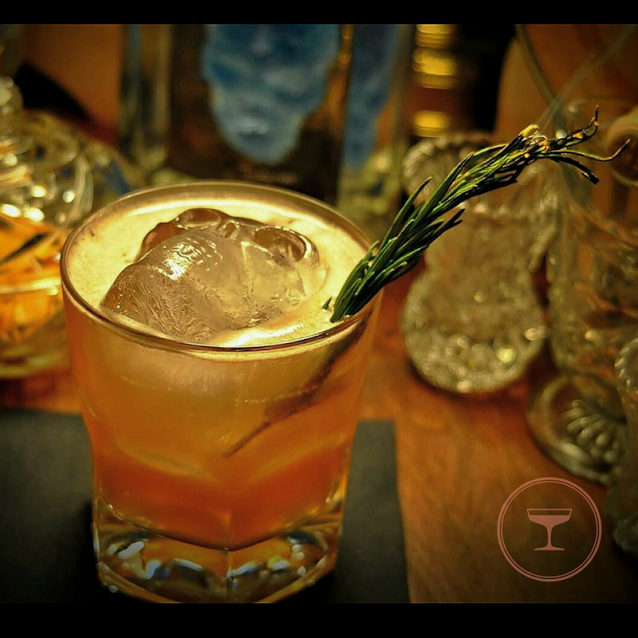 If you're already planning to stay up late, then why not head out with your mates on a bar crawl. Not sure where to go? Follow our handy guide to help you with the ultimate Birmingham city centre bar crawl. 
Drink One Of These Milkshakes At Eis Cafe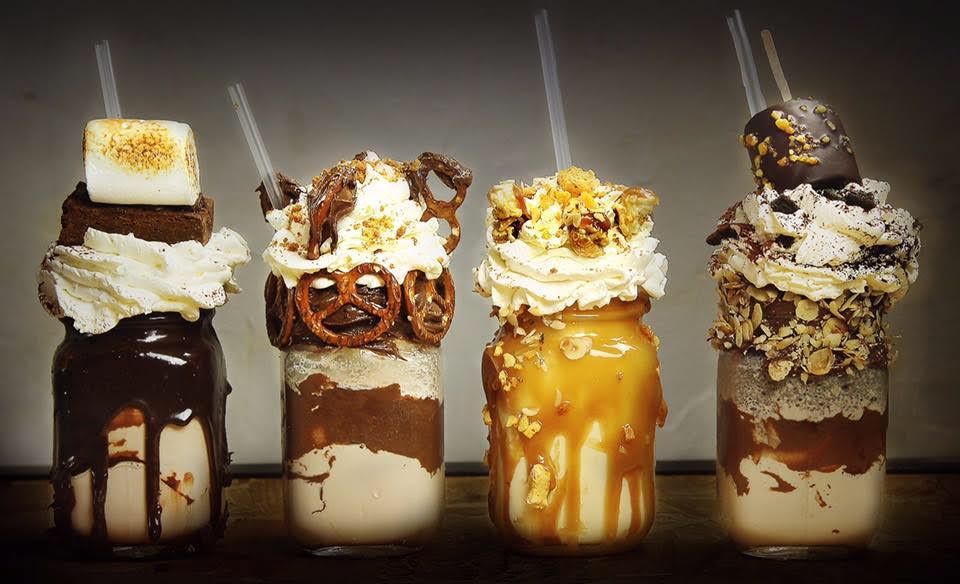 The ultimate indulgence is drinking a super tasty milkshake packed full of all sorts of treats. These mega, MEGA milkshakes will do just the job. One sip and you'll be feeling giddy as a school kid again. Or is that just the sugar high? Either way, it'll be super fun. 
Play Boardgames At Meeple Mayhem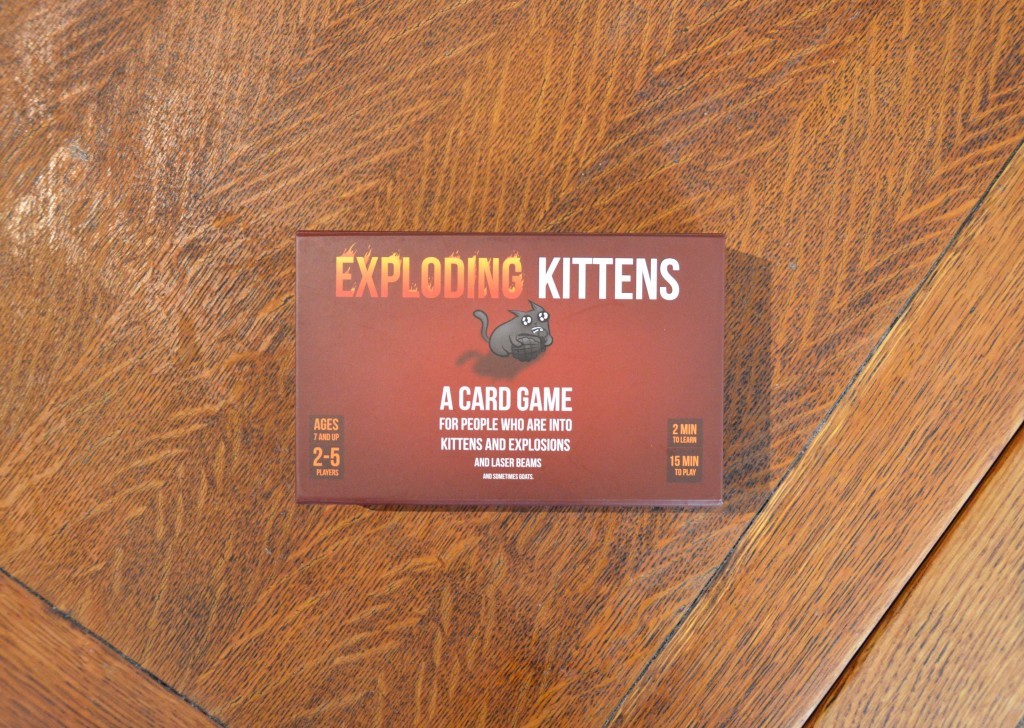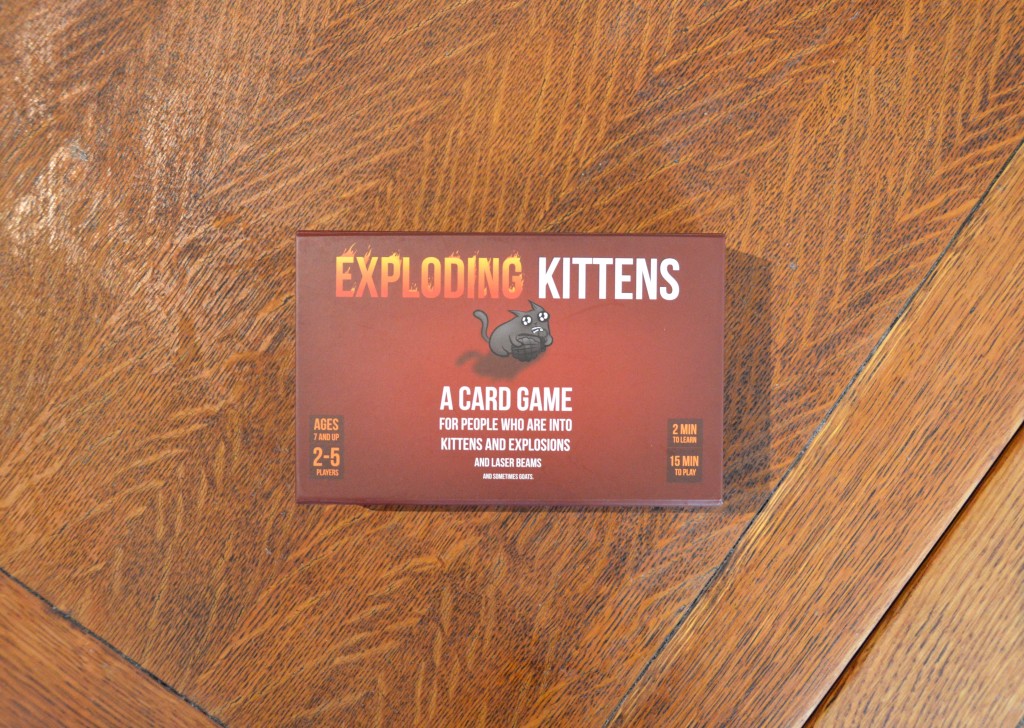 Before the world of social media, video games and snapchat, we had to find fun in other ways. Spending a few hours playing boardgames with friends and family used to be so much fun. So why not take a trip down memory lane and head to Meeple Mayhem where you can sit down with a drink and a snack and get lost in childhood nostalgia playing all the boardgames you could possibly imagine. 
Remember you get 10% off the bill (anytime) OR 25% off burgers (Wednesday and Thursday only) at Meeple Mayhem with your IBcard.
Stuff Your Face With Pizza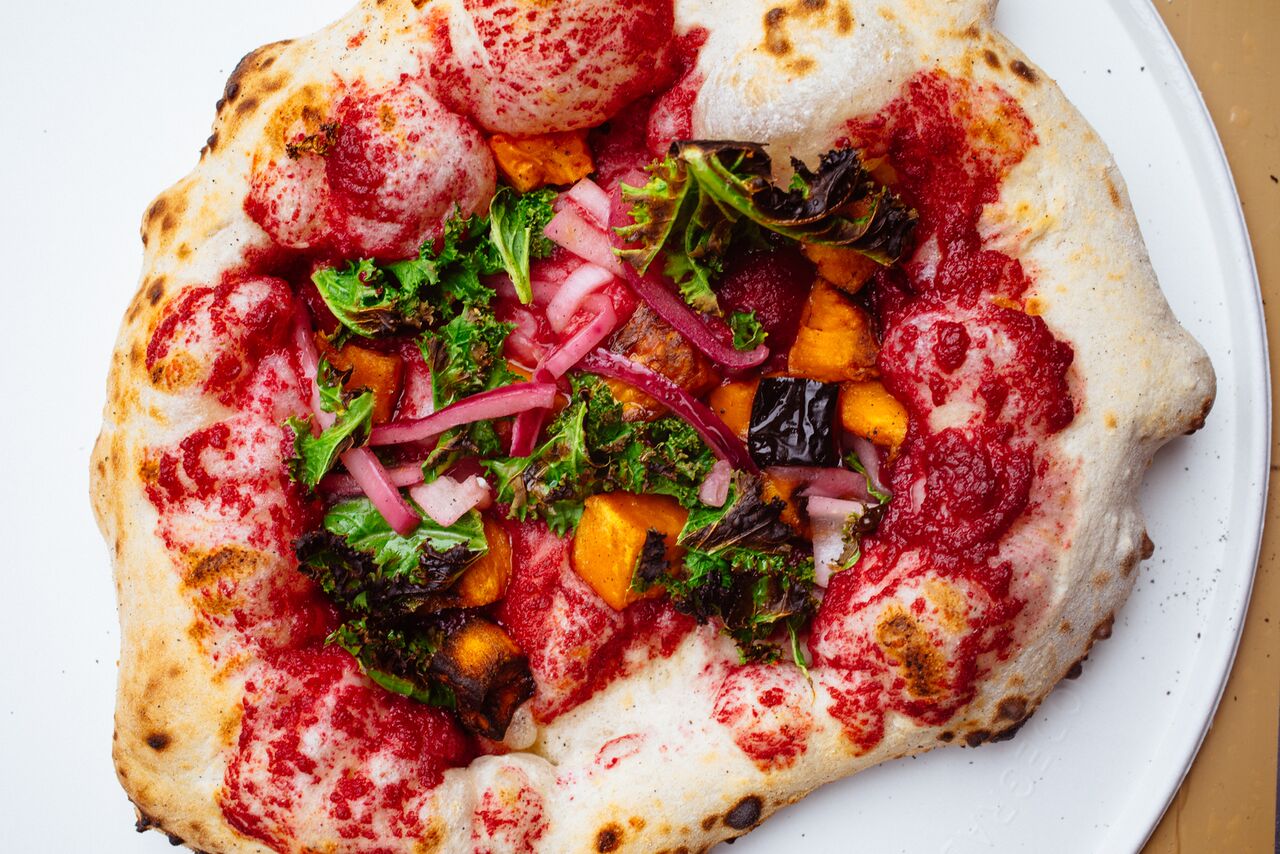 When life is getting you down, and you're feeling the pressure of being an adult, we have one rule: eat pizza. Pizza ALWAYS makes everything better, and with so many great places in the city to get your pizza fix, it is a super easy way to let go of life's troubles and forget being an adult for a while. Our tippity-top pizza haven choices are: The Church, Baked In Brick, Dig Brew Co. and Laghi's Deli. Go feast on pizza!
Remember you can enjoy 10% off the bill (Sunday – Thursday) at The Church, 2-for-1 pizzas at Dig Brew Co. and 20% off takeaway pizzas at Laghi's Deli with your IBcard.
Watch A Film At MAC Birmingham's Open Air Cinema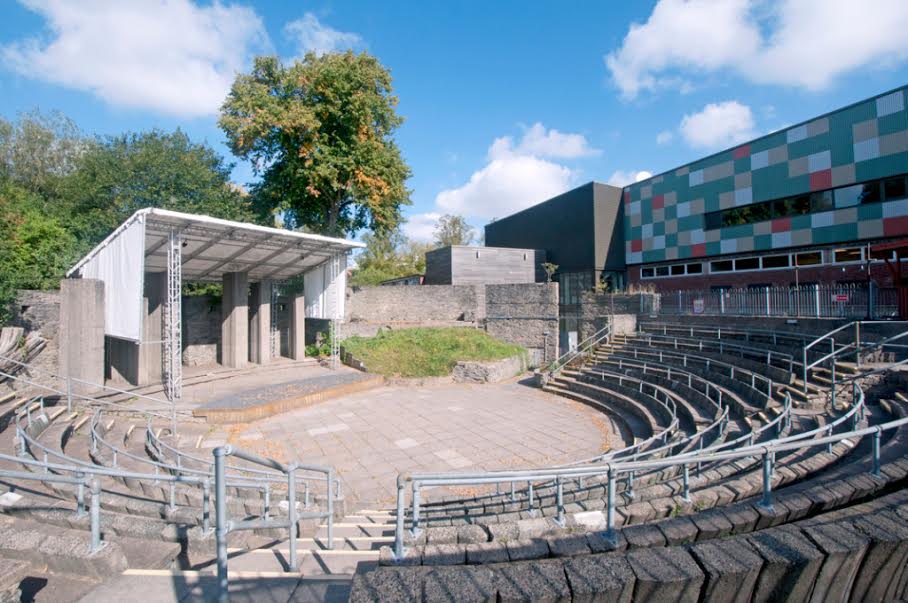 Watch the stars of Hollywood under the stars of Birmingham at mac Birmingham's open air cinema. Escapism, staying up late and a fun outdoorsy activity all combine to make this a superb way of sticking two fingers up at adulting. View film listings here. 
Remember you get 2-for-1 tickets to select performances and events at MAC with your IBcard.
Wander The Canals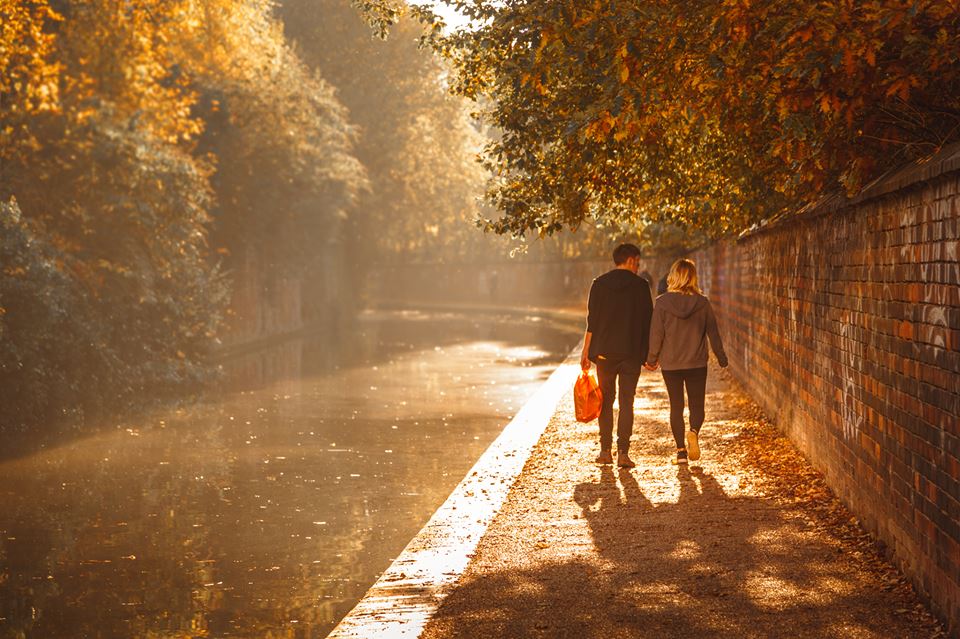 Photo credit: Ross Jukes
Birmingham has more canals then Venice, don't you know? If you haven't heard that before, do you even live in Birmingham? Ok, it might be a cliché and a fact that is wheeled out in every piece about what makes Birmingham special – but it is special! And wandering the lengths of those canals is a great way to spend a few hours. So get out there and explore, and who knows what you might find! Childhood adventures await!
Check Out The Street Art In Digbeth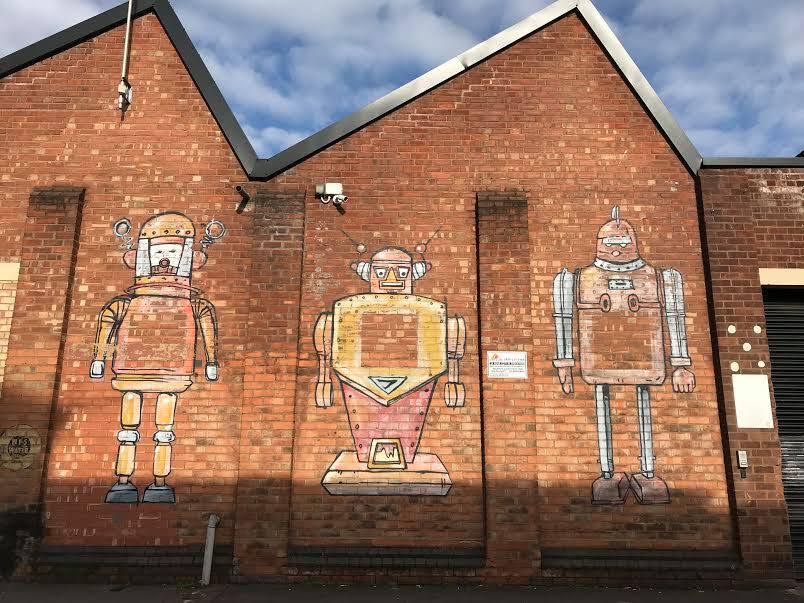 The streets of Digbeth are almost a gallery in themselves. Displaying some incredible creative talent and the works of some fantastic street artists, it's worth spending a while wandering around the streets to see what you will stumble upon. Plus they look great on your Instagram feed.
Go See A Play
If the Cinema isn't your thing but you still want to escape into different worlds and stories, then head out to the theatre. Escape from the crippling anxieties of adulthood and into the life of another as you become engrossed in the tale told on stage. Check out the listings on the Birmingham REP website and Birmingham Hippodrome website for some of the best performances to enjoy.  
Remember you get a range of seasonal discounts (£3-5 minimum off tickets) to select shows at Birmingham Hippodrome and 10% off select performances (Monday – Friday) at Birmingham REP with your IBcard.
Start A Mosh Pit In The Sunflower Lounge Basement
As a rebellious teenager, you may have spent many an evening bopping away to your favourite bands playing live somewhere in the city. Relive this forgotten youth with a trip to the Sunflower Lounge to enjoy fantastic live bands, and release your inner teenager by starting your own mosh pit. 
Play Table Football And Ping Pong In The Lord Clifden Beer Garden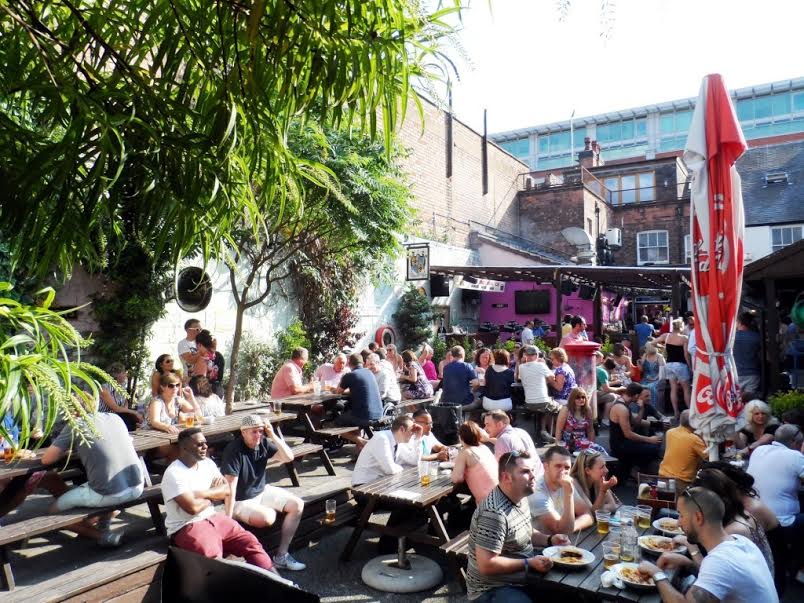 Remember how fun it used to be to challenge your mates to a game of table football? Well, it's just as fun as now as it was back then. Head to the Lord Clifden to make use of their table football and table tennis facilities and challenge your friends to a match or two. Loser buys the next round. Everyone has a great time, adulting is forgotten. 
Remember you get 20% off food until 5pm (Monday – Friday) at The Lord Clifden with your IBcard.
Attend An IB Cult Quiz Night At Digbeth Dining Club
From Lord of The Rings to Harry Potter, Game of Thrones to The Simpsons, we've hosted a whole bunch of cult quiz nights at Digbeth Dining Club. Street food, cocktails, craft beer, awesome prizes and a couple of whacky quizmasters all make this so much more than your average quiz! Come along to one of our quizzes for an evening of fun and games and leave adulthood behind for a few hours. 
Remember you get 50p off each dish at all traders at DDC with your IBcard.
Buy Cheese (And Wine) And Have A Cheese And Wine Night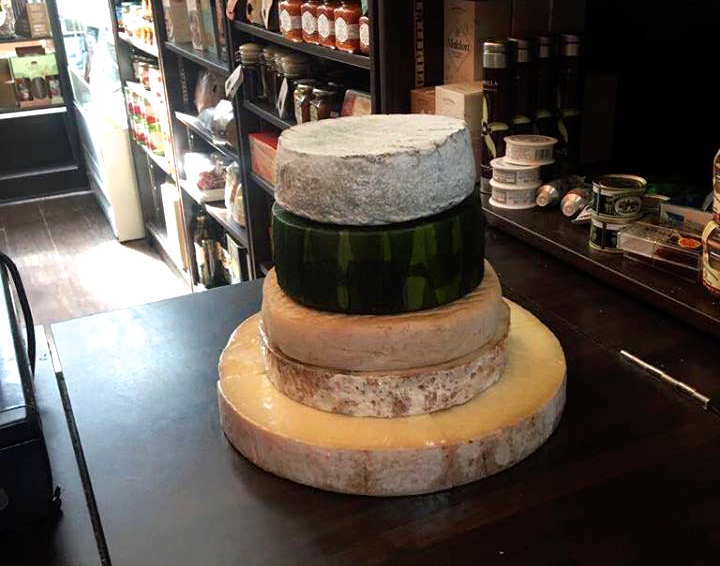 Pigging out on some cheese is a great way to forget all your troubles. Head to Anderson and Hill and stock up on all the delicious cheeses, grab a bottle of wine or two from Connolly's or Loki, and head home for the evening of dreams. Ok, you probably didn't do this one as a kid, but you can make it into an indoor picnic and relive some of your childhood days that way. Or you know, just escape into a cheese and wine induced state of bliss. 
Remember you get 10% off all purchases (excluding the lunch menu) at Anderson And Hill, 10% off a mixed case of any 6 bottles of wine or 12 bottles of beer and 5% off any single bottle of spirits (as well as free wine tastings) at Connolly's, and 10% off tasting card top-ups at Loki Wine with your IBcard.
Explore Birmingham On A Peaky Tour
Everyone loves the hit show Peaky Blinders, based on the notorious historical gang of the same name and based in our very own Birmingham. So when you're sick of being an adult, book yourself on to a Peak Tour and explore Birmingham while delving into the rich history of the city and learning more about the real Peak Blinders gang. Spend a little while escaping into the past and you'll soon forget that you need to adult again later. Tour here.
Join A Circus For The Day
As a kid, did you ever dream of running away to join the circus? Escaping the hum-drum of everyday life and joining a travelling band of misfits? Well, it could be easier than you think… Instead of going all out extreme and joining a travelling circus, why not learn some circus skills from the comfort of your own city! CircusMash host all kinds of workshops where you could learn a cool new skill such as juggling or aerial acrobatics. Escaping into something challenging and fun is a great way to take time out from being an adult, and you'll learn some awesome party tricks. Go join the circus here.
Take Part In A Cocktail Masterclass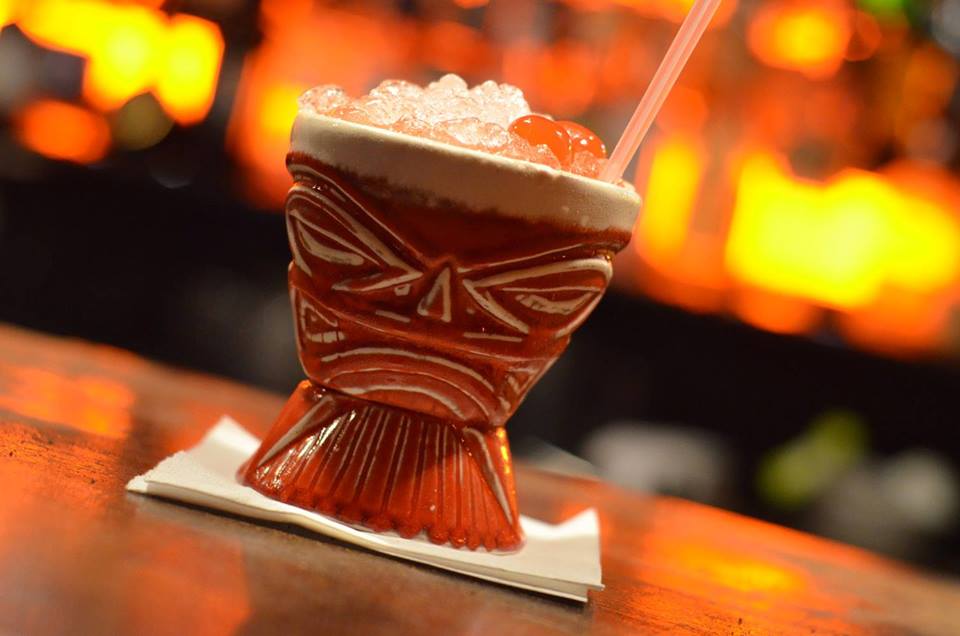 When you're tired of being an adult, there's only one way to solve life's problems: have a drink. But even better than having a drink is learning how to make your own awesome cocktail creations. Book yourself onto a cocktail masterclass and learn from the pros how to shake up a beautiful tipple. Then next time you're tired of adulting, you'll know exactly what to do. There are lots of great ones to try in the city (you could try them all, but maybe not in one night… that would be too crazy). We highly recommend the class at tiki-favourite Island Bar. Book here.
Remember you get Happy Hour (£4.50 cocktails) Every Hour (Sunday – Thursday) at Island Bar with your IBcard.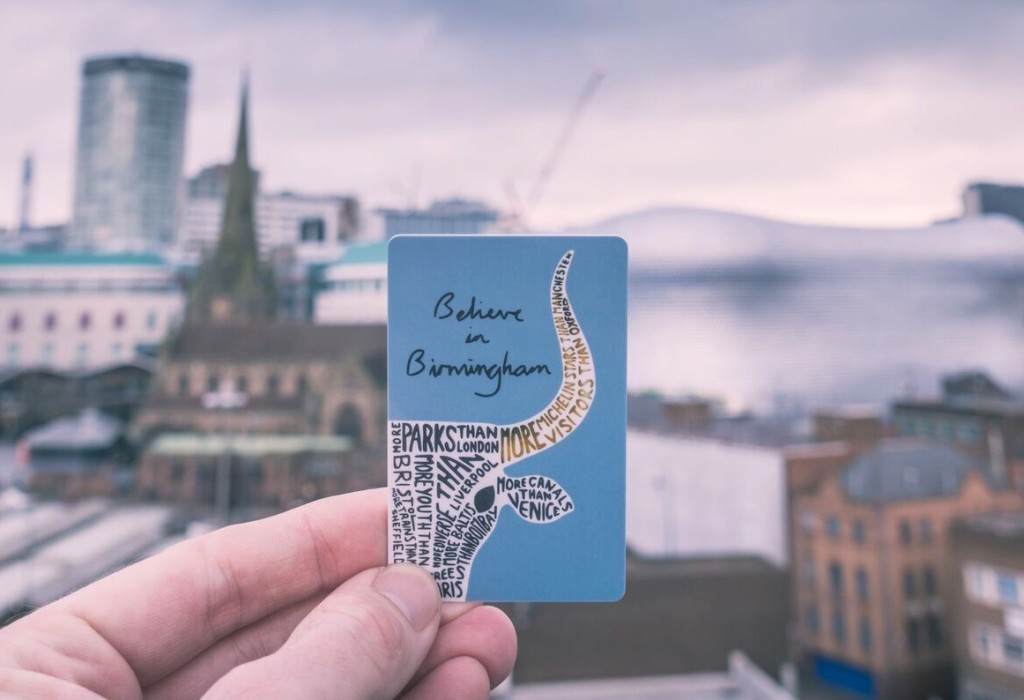 Shop local, celebrate the unique and rediscover your city!
Join over 18,500 Brummies and grab yourself an Independent Birmingham Membership Card. Enjoy fantastic year-long discounts and deals at over 105 of the very best independent cafes, bars, restaurants, pubs, theatres and shops in Birmingham – including: Digbeth Dining Club, The Electric cinema, Simpsons, The Wilderness, Carters, Lasan, Birmingham Hippodrome, Adam's, Zindiya, The Meat Shack, Harborne Kitchen, BoneHead, Bodega Bar Y Cantina, Wayland's Yard, Purnell's Bistro, Buffalo and Rye, mac Birmingham, Gaijin Sushi, Fiesta del Asado, 40 St Paul's, The Plough, Hare and Hounds, Birmingham Repertory Theatre, The Lord Clifden, The Jekyll And Hyde, The Church, Bourne and Co., The Rose Villa Tavern, Cherry Reds, The Prince of Wales, The Loft, Laghi's Deli, Medicine Bakery, The Paper Duck, Town Hall Symphony Hall, The Clean Kilo and many more.
To grab your key to the city for just £15 (or at the amazing price of two for £20), click here.