Continuing our 40 Hidden Gems mini-series, we're back to provide you with even more incredible independents to add to your ever-growing list of places to visit.
We've trawled the city to deliver you our third instalment of 40 amazing places that may or may not be on your radar, but that you definitely need to explore.
We chronicle Birmingham's independent culture with the hope that our articles not only shine a spotlight on the local businesses doing something different and special in our city, but with the hope that our words inspire you to get out there and explore Birmingham like never before. To look at the streets and the skylines in a different way, to consciously make an effort to seek out the brilliant and intriguing independents that are dotted about Birmingham, and to use Independent Birmingham as a means of rediscovering your city.
Independent businesses are the life-blood of our city. They are the innovators, the game-changers and where they lead, the chains follow. Due to high rent prices in the city, alongside other factors, often our independents (the cafes, bars, restaurants, theatres, cinemas, pubs and shops that lend a unique character to Birmingham) are tucked out of the way down side streets or are located in areas deemed 'less desirable' due to low footfall.
We're here to shine a light on these magnificent local businesses, tucked out of sight but forever holding a place in our hearts. Introducing our glorious guide to 40 Hidden Gems In Birmingham You NEED To Discover (Part 3).
Note: Whilst social distancing is still in place and very important, please check each individual business' website for their up to date opening times and safety measures prior to visiting. Some businesses may require you to make a booking in advance.
Tiger Bites Pig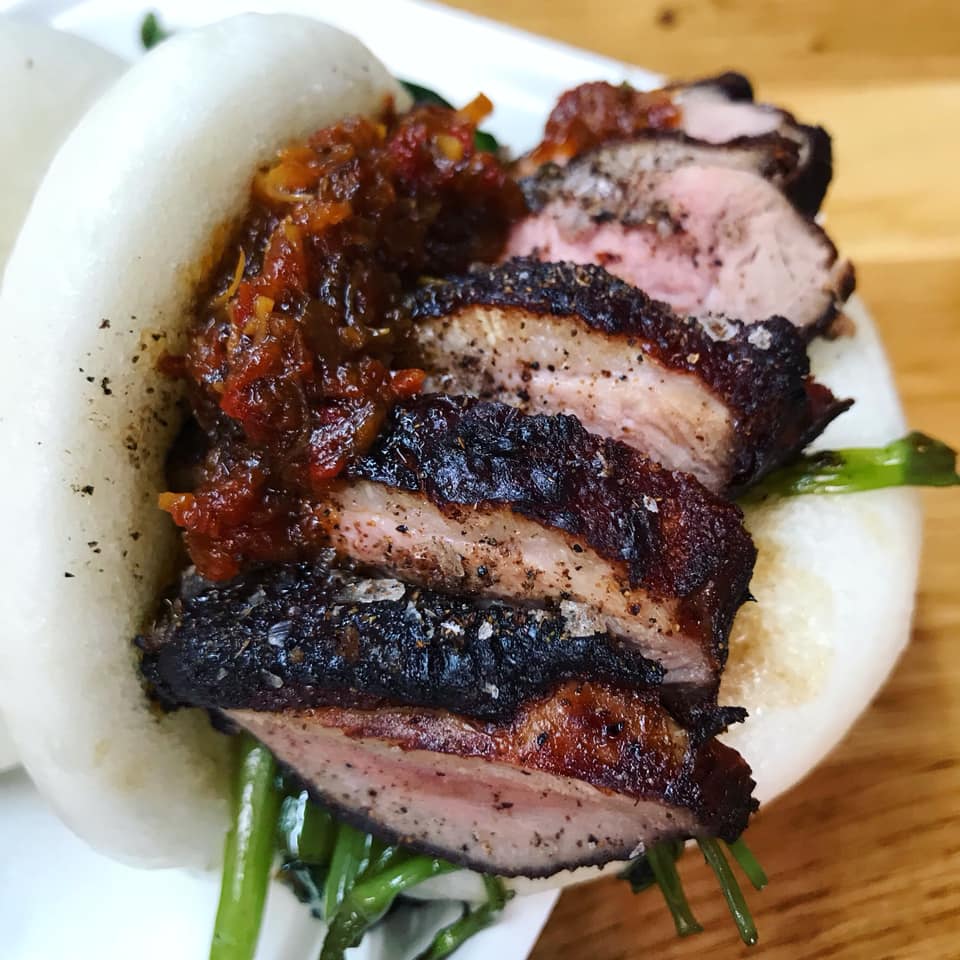 If you haven't heard of this small restaurant on Stephenson Street (next to York's), then you're doing this whole Birmingham thing wrong. Serving the tastiest of bao buns and delicious rice bowls, they're a total hidden gem. There are just a handful of covers, so make sure you get there early to grab a window seat (perfect for a spot of people watching while you tuck into your bao). Their short but sensational menu is bound to keep you venturing back to grab your favourite bao as often as possible. And keep an eye out for their weekly specials too. We just can't get enough of them!
Location: 34 Stephenson Street, B2 4BH
IB Deal: 10% off the bill when you spend £10 or more (Monday – Thursday)
Asia Asia Food Hall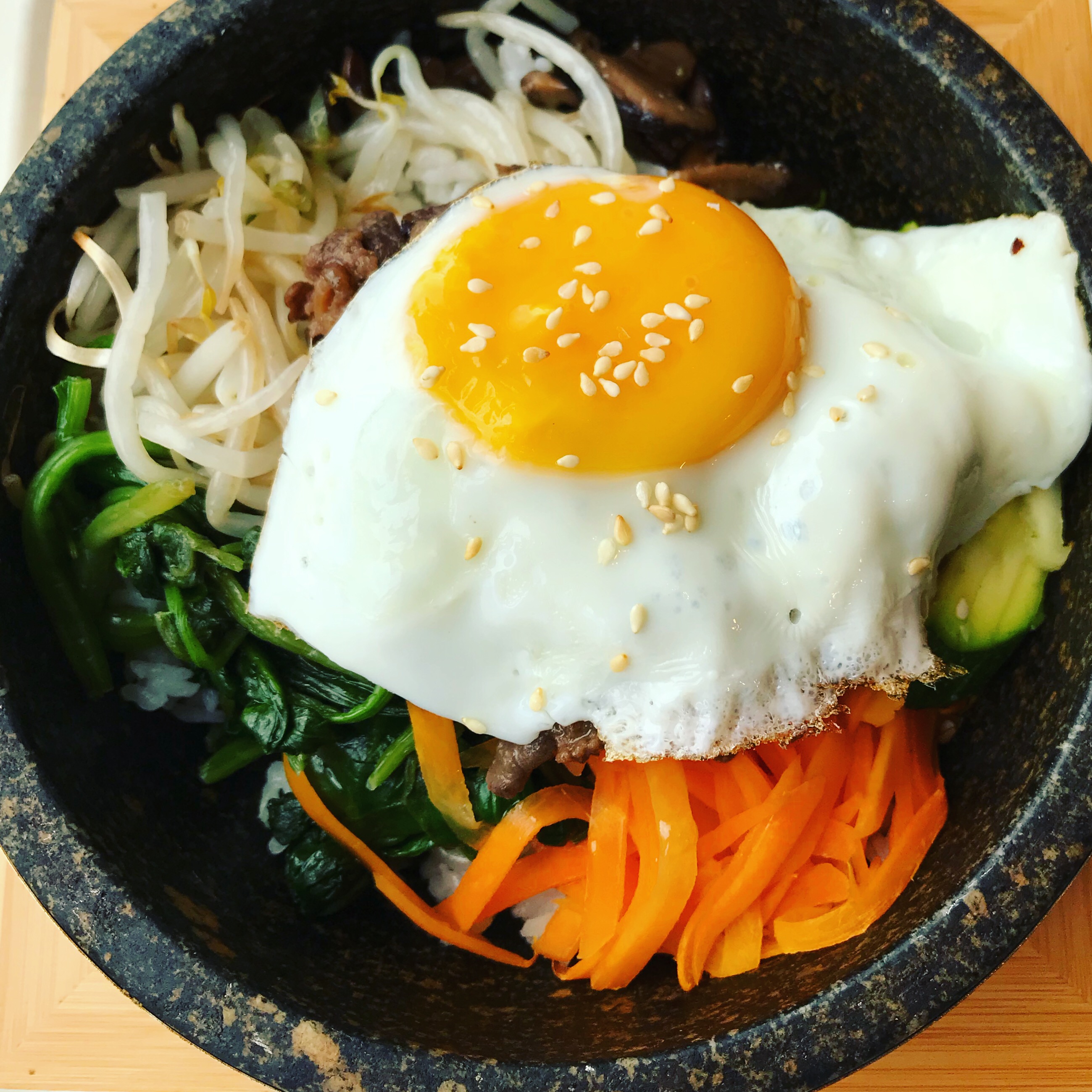 Can't decide where to go and eat? Asia Asia is the perfect place. With 9 different restaurants serving dishes from all over Asia, this is a great place for the indecisive foodie. There are so many different options to choose from, you can grab everything from pad thai to sushi, and bibimbap to katsu curry. All of your favourite Asian dishes all conveniently housed in one place. Split into two floors, grab yourself a top-up card when you enter and load it up with the funds you need to fill your belly, then simply present the card at each vendor when you order, take away your buzzer, and wait for that exciting moment when it buzzes and you can go and collect your food. It couldn't be more simple, and the food is totally delicious. Grab your mates and go get fed.
Location: 10 Pershore Street, B5 4RX
LA-POP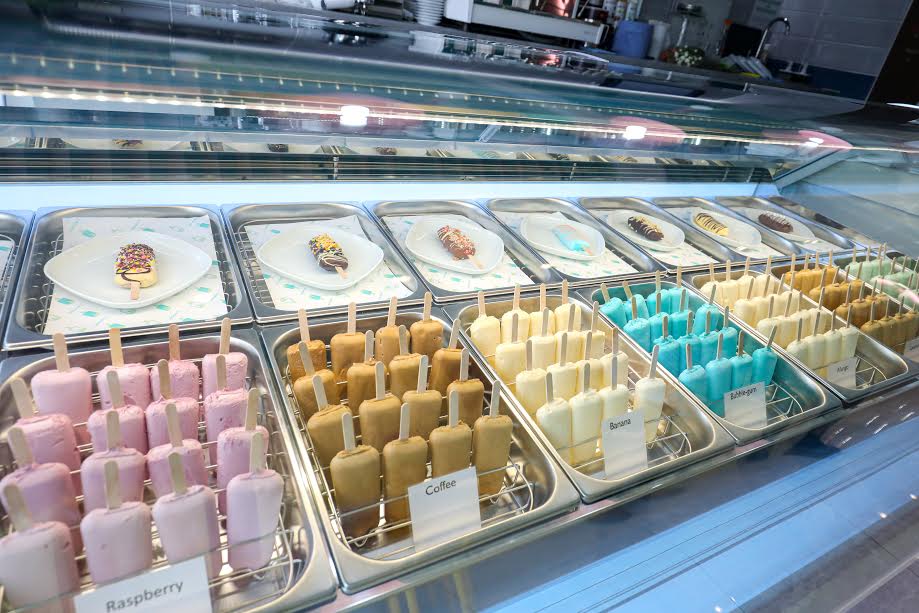 Photo: Shaun Fellows/Shine Pix
This build-your-own lolly and coffee bar is an ice cream lover's dream. Choose your gelato flavour, then choose a chocolate to dip it in, and finish it off with a flourish of your chosen toppings. And voila, your very own bespoke gelato lolly creation is brought to life and ready for you to devour. With plenty of flavours and combinations to try, you can create something completely different every time. The cafe is bright and fun and colourfully decorated with cartoon lolly motifs and a neon lolly in the window. This place is a wonderful treat for all ages.
Location: 38 Islington Row, B15 1LD
IB Deal: 10% off the bill
Quietude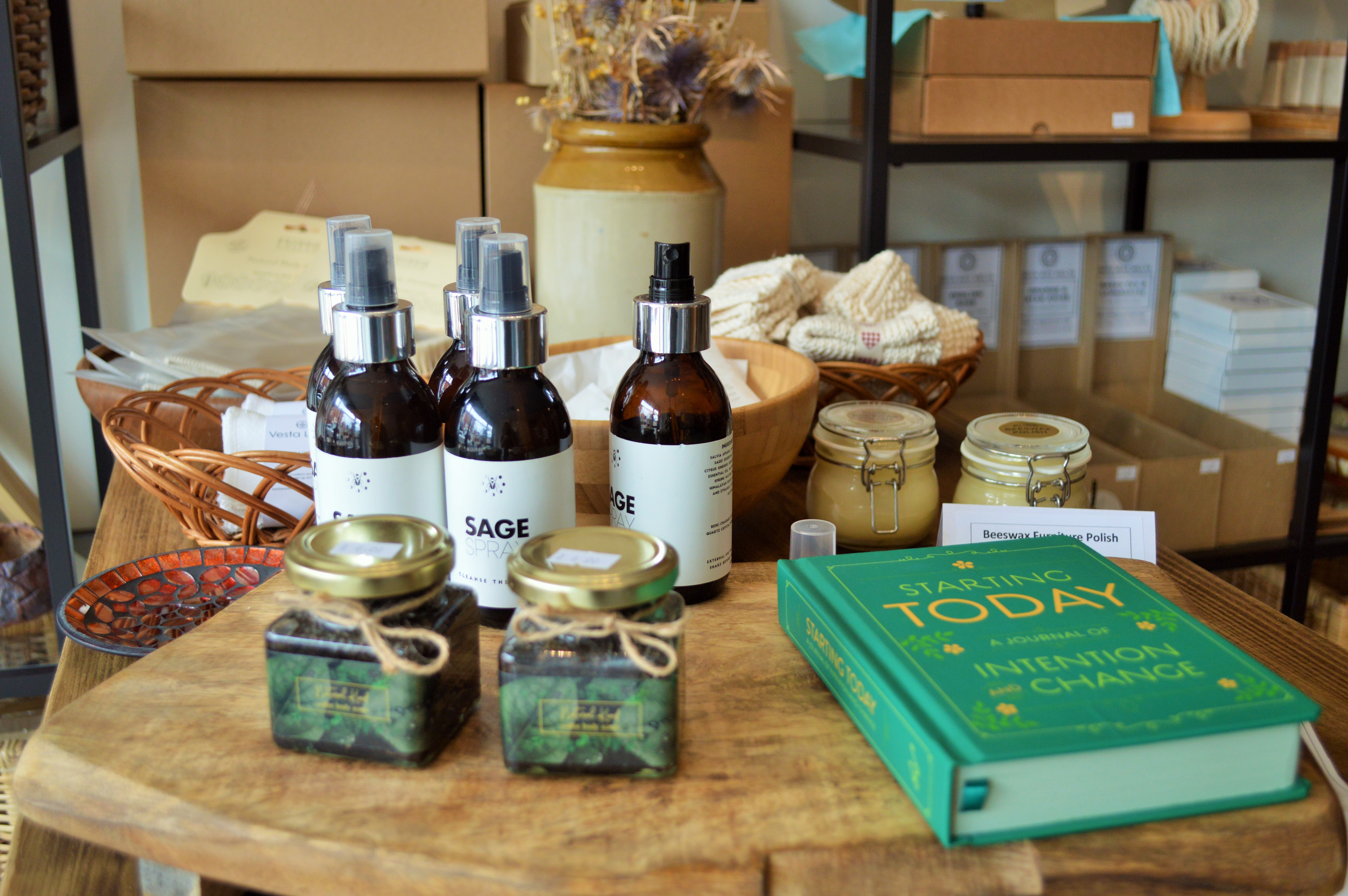 This lifestyle and well-being shop specialises in all manner of things focussed on helping you to achieve a sense of peace and calm in your life. Stocking everything from natural skincare items to responsibly-sourced crystals, and handmade jewellery and ceramics, to their own range of natural, cold-pressed soaps, you'll find a whole host of minimally-packaged items in this independent, neighbourhood shop. If you're looking to slow down a little and find some peace and quiet, have a browse of their mindfully curated products and find your own sense of calm.
Location: 1402 Pershore Road, B30 2PH
IB Deal: 10% off all purchases
The Blue Piano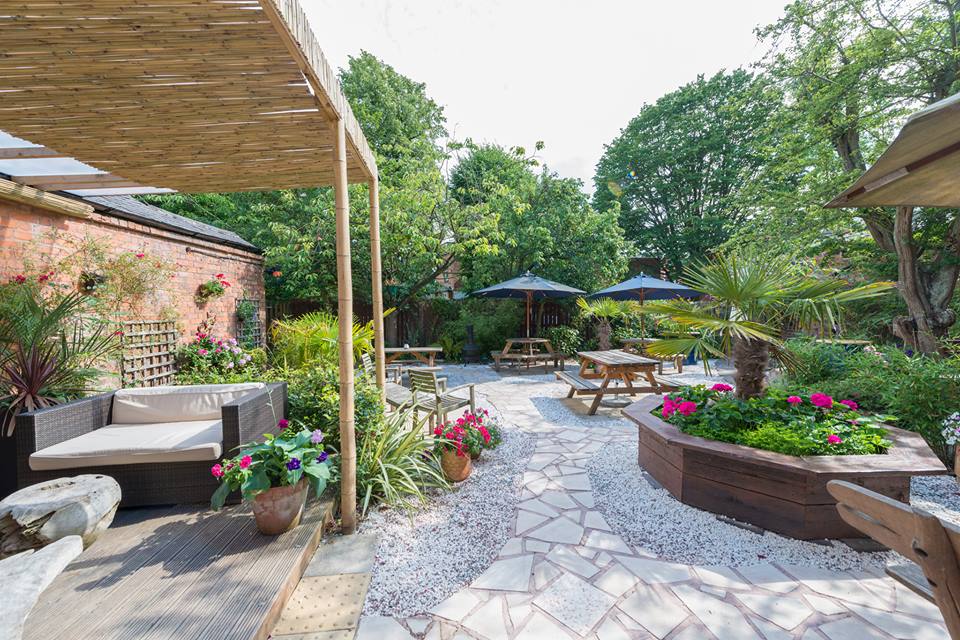 The Blue Piano is an independent guesthouse, restaurant and bar and happens to occupy a stunning Edwardian building. The South-East Asian restaurant and bar was inspired by owner Siew Kuan's birthplace of Singapore and features a real blue piano. Equally as stunning as the interior is the beautiful courtyard garden. With plenty of outdoor seating and surrounded by an array of beautiful plants and flowers, this is the perfect spot in which to relax on those wonderful sunny days. Known for their eclectic programme of live music events, this is a wonderful hidden gem, tucked away in the suburbs, just waiting for you to discover it.
Location: 24-26 Harborne Road, B15 3AA
Eat Vietnam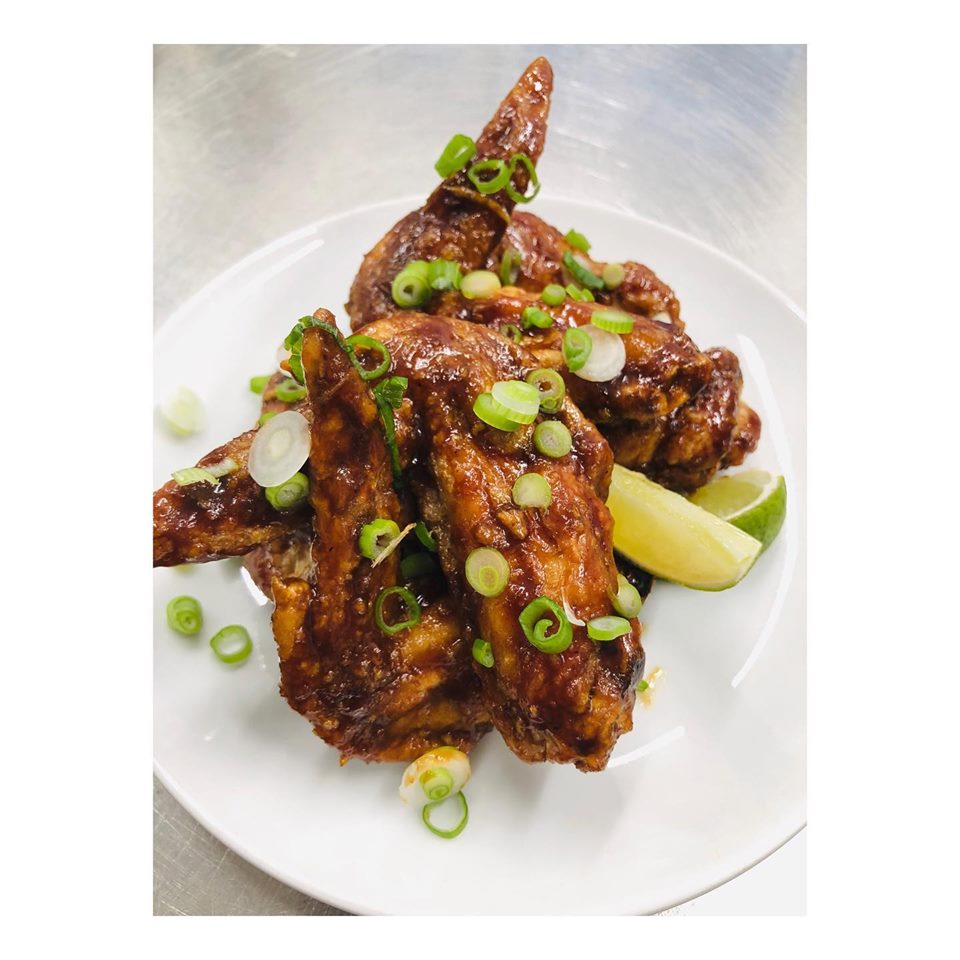 Another exciting new addition to the rapidly growing cohort of independent businesses springing up in Stirchley, is the long-awaited permanent home for Eat Vietnam. Having made a name for themselves over the past few years by slinging the tastiest Vietnamese grub at highly popular pop-ups and kitchen takeovers at some of Birmingham's best indies, they've finally settled down in Stirchley. Get yourself down to Stirchley to try some incredibly tasty Vietnamese dishes with a twist. Go get your feast on.
Location: 1422 Pershore Road, B30 2PH
Edwardian Tearooms At Birmingham Museum And Art Gallery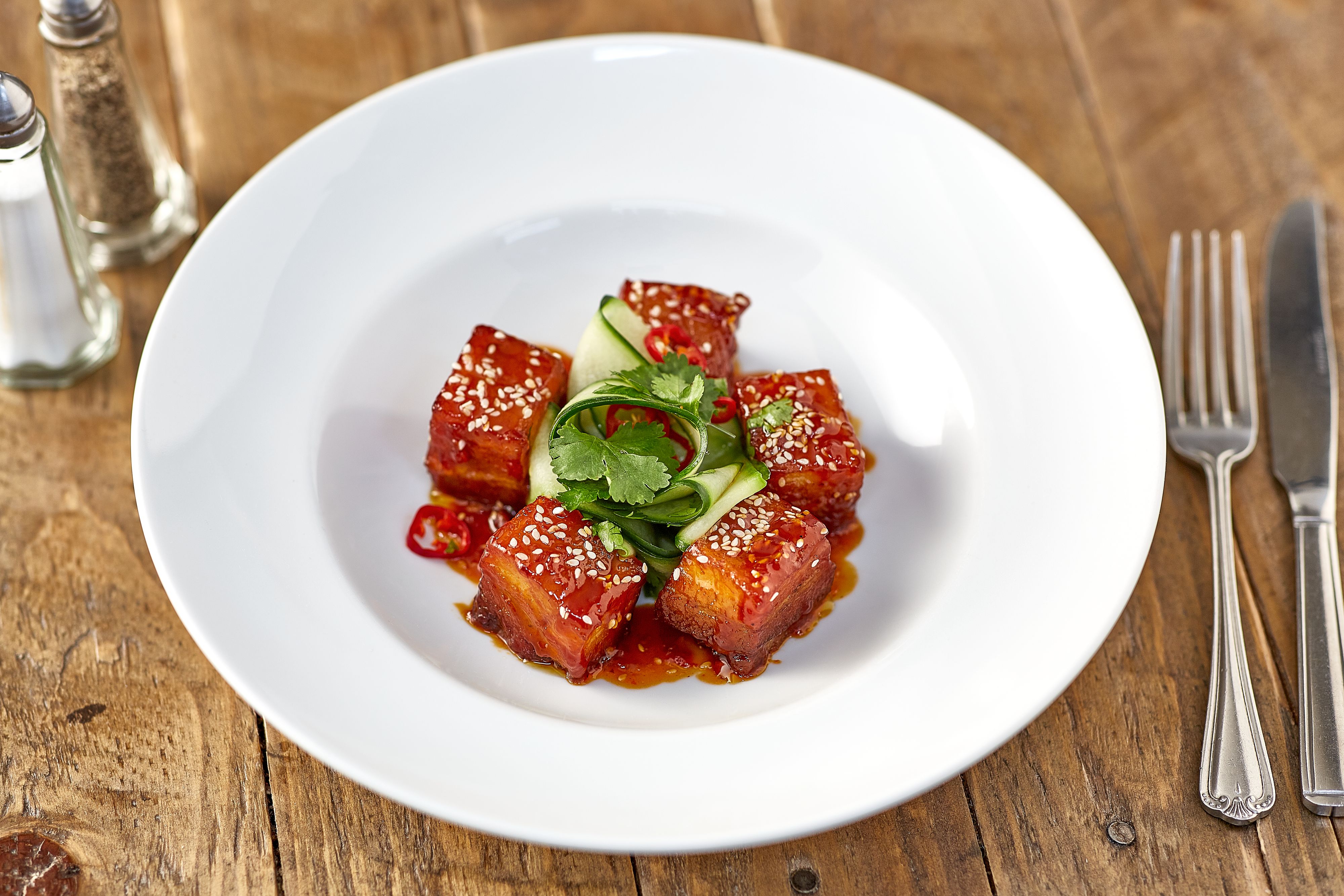 Tucked away in the brilliant hub of culture and icon of Brum that is BMAG, the beautifully renovated Edwardian Tearooms is a wonderful hidden gem of a café. Serving plenty of delicious brunch and lunch options, as well as coffee and cakes, this is a magnificent place to take a break when exploring the treasures within the museum, or exploring the city itself (and even a great place for a lunch break away from the office). Feast on the likes of sweet chilli sesame pork belly bites with cucumber salad, Moroccan pulled lamb flatbread with hummus and pomegranate yoghurt dressing, tandoori-marinated chicken salad with mint yoghurt dressing, fish finger sandwiches and loads more. A delicious lunch eaten in an historic building, sounds like a winning lunchtime to us.
Location: BMAG, Chamberlain Square, B3 3DH
IB Deal: 10% off the bill (Monday – Friday) AND 10% off the bill at The Edwardian Tearooms late-night openings
Poli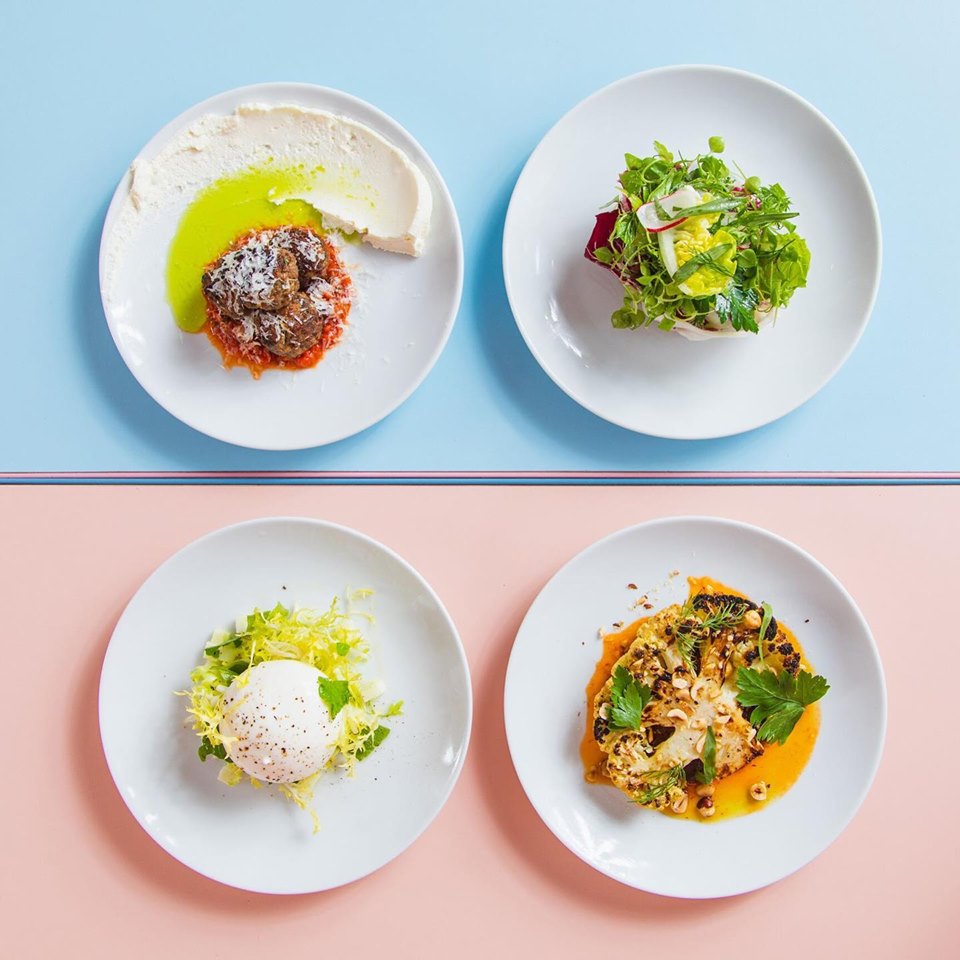 This neighbourhood pizza joint from the team behind firm favourite, Grace + James, is rapidly gaining cult status. Naturally they serve some of the most delicious pizzas to be found in our fair city, but it's the small plates that are really getting the foodies in Brum talking. From their house sourdough with roasted bone marrow, to the seasonal burrata, the only way to follow these little plates of foodie joy is with one of their incredible ice-cream sandwiches. You will be dreaming about those ice-cream sandwiches for a long time after you've tried them. If you haven't yet ventured to Kings Heath to check them out, what are you waiting for?
Location: 21 York Road, B14 7SA
Moseley Road Baths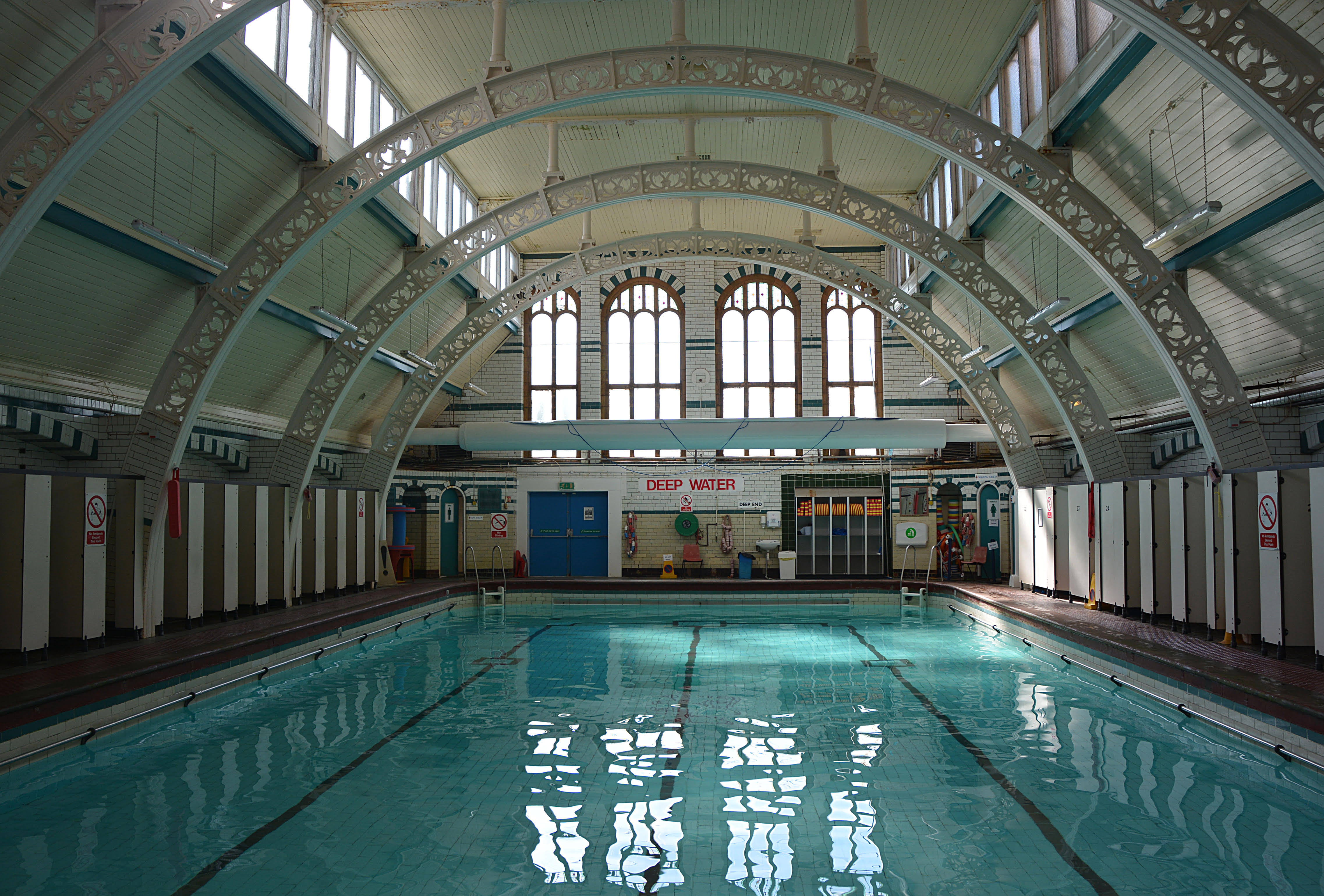 This beautiful and historic hidden gem is quite the architectural and cultural treasure. Originally opened in 1907, this is the only Grade II* listed pool still open for public swimming, and it boasts a rich history. It's not often that you get the opportunity to swim in such a stunning space, and we think that more people should take advantage of this incredible community-run facility. On offer are public swimming sessions which take place seven days a week (including adult lane, women only, men only, and family splash), twice-weekly aqua-aerobic classes, Be Active sessions, and swimming lessons run by local organisation Diamond Swim Academy. Go and make the most of this marvellous piece of history.
Location: 497 Moseley Road, B12 9BX
IB Deal: 15% off the adult swim price
Leverton & Halls Deli And Coffee Shop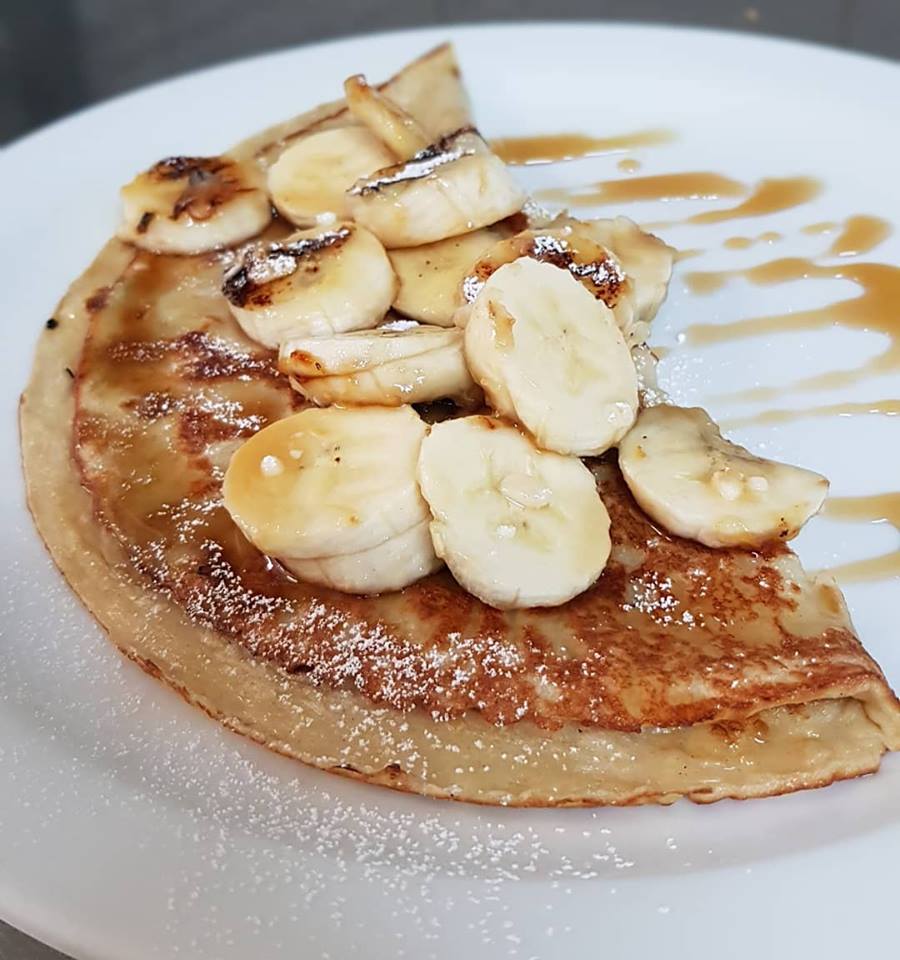 Amidst the copious new openings that seem to occur on a weekly basis, it's sometimes easy to forget about those independents who have been there for us through the rough, and the smooth, and remain standing when the shiny new things are a little less shiny. Leverton & Halls began life over 20 years ago as an organic green grocers, supplying Birmingham with package-free produce. Since then, this wonderful indie has branched out (and moved home) to become a delightful deli and coffee shop, serving all your café faves: from a Full English and breakfast baps, to sandwiches and burgers. Go and reacquaint yourself with this marvellous café, and remember why new isn't always best.
Location: 218 Mary Vale Road, B30 1PJ
Aston Hall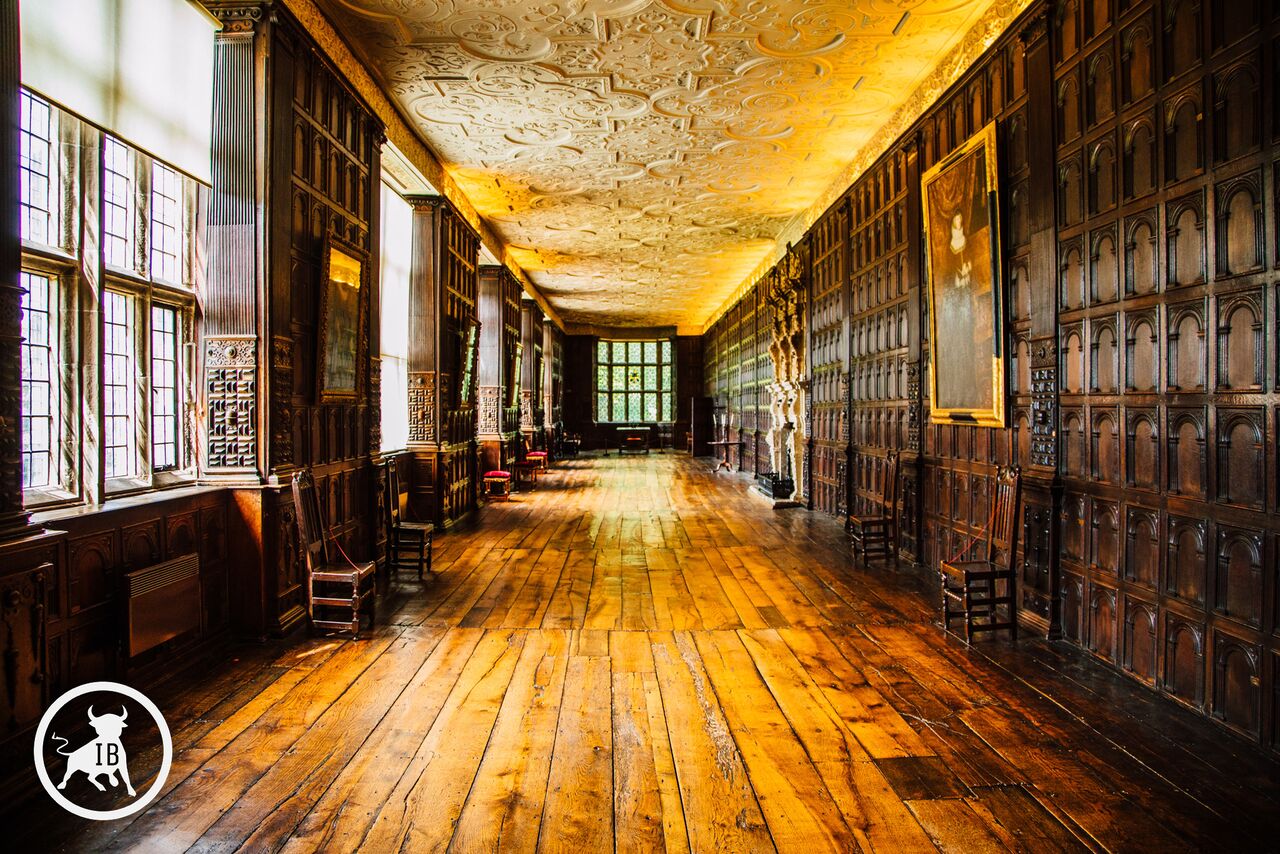 Think you've seen all that Birmingham has to offer? Think again. Tucked away in Aston, on the outskirts of the city centre, is a magnificent piece of Birmingham's rich and diverse history. Aston Hall is a Grade I listed Jacobean Manor and is an imposing and impressive ode to times gone by. Built between 1618 and 1635, this seventeenth-century red brick mansion is steeped in history (from receiving royalty, to its fate during the English Civil War) and waiting for you to explore and discover its secrets. This fascinating, historic house is home to one of Birmingham's most famous corridors (the Long Gallery) and is a wonderful day out for all ages (don't forget to check their 'What's On' page to see their events).
Location: Trinity Road, B6 6JD
Henrietta Street Gym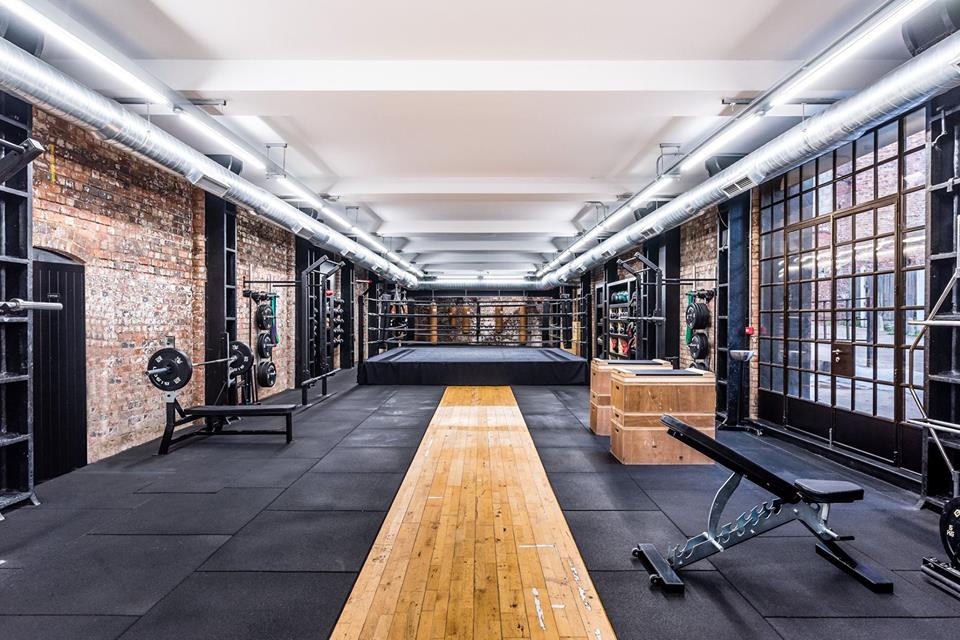 Henrietta Street Gym is where fitness meets design – a stunning visual space where goals are achieved through sweat and hard work. Designed by Javelin Block, Henrietta Street Gym is a place to feel inspired – but most importantly, it's a place to work out. With highly-trained coaches and PTs on hand to advise you, and a range of classes available, whether you want to train first thing, in your lunch break, or after work, Henrietta Street Gym fits into your busy schedule. Now there's no excuse to skip the gym (and when it looks this magnificent, why would you want to train anywhere else)?
Location: Derwent Works, 6 Henrietta Street, B19 3AB
IB Deal: Regular Gym Membership for just £49 (instead of £56), Elite Gym Membership for just £69 (instead of £76)
Ristorante Caffe Gustami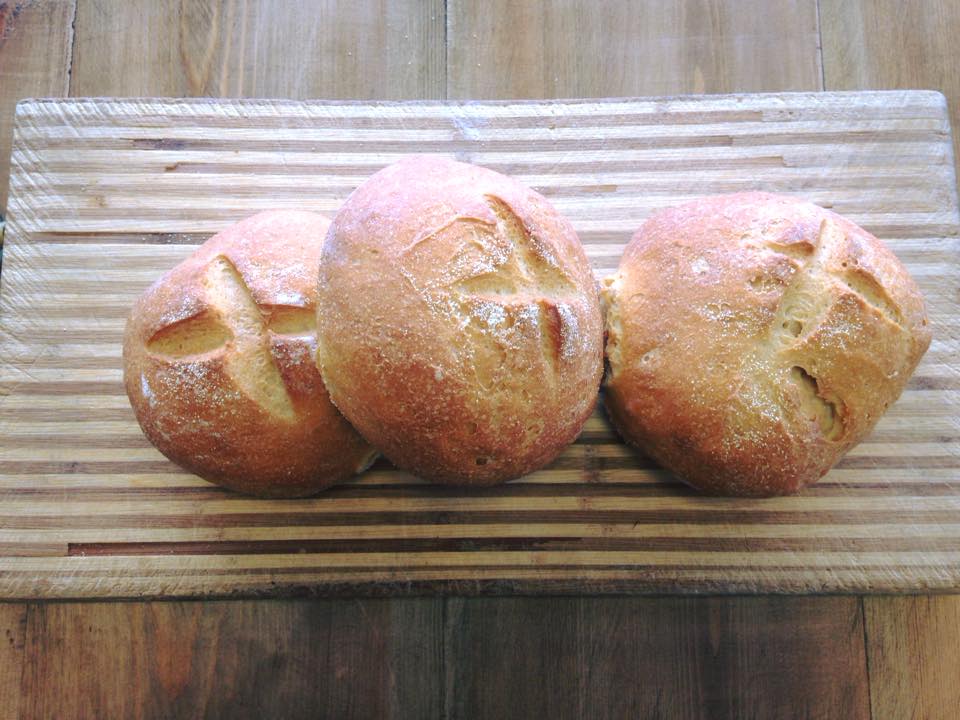 If you love authentic Italian food, a trip to this independent restaurant is a must. A true hidden gem, this Italian restaurant is tucked away, just a stone's throw from the city centre, but is one that is worth travelling to. Enjoy tasty wood-fired pizzas and traditional handmade pasta, followed by home-made desserts (hello, tiramisu). Or pop in for lunch for a light bite, such as one of their panini or a slice of focaccia. They also serve a sweet pizza topped with Nutella, and we're not saying you should plan your whole visit around it, but… plan your whole visit around it.
Location: 4 King Edwards Road, B1 2PZ
Sushi Passion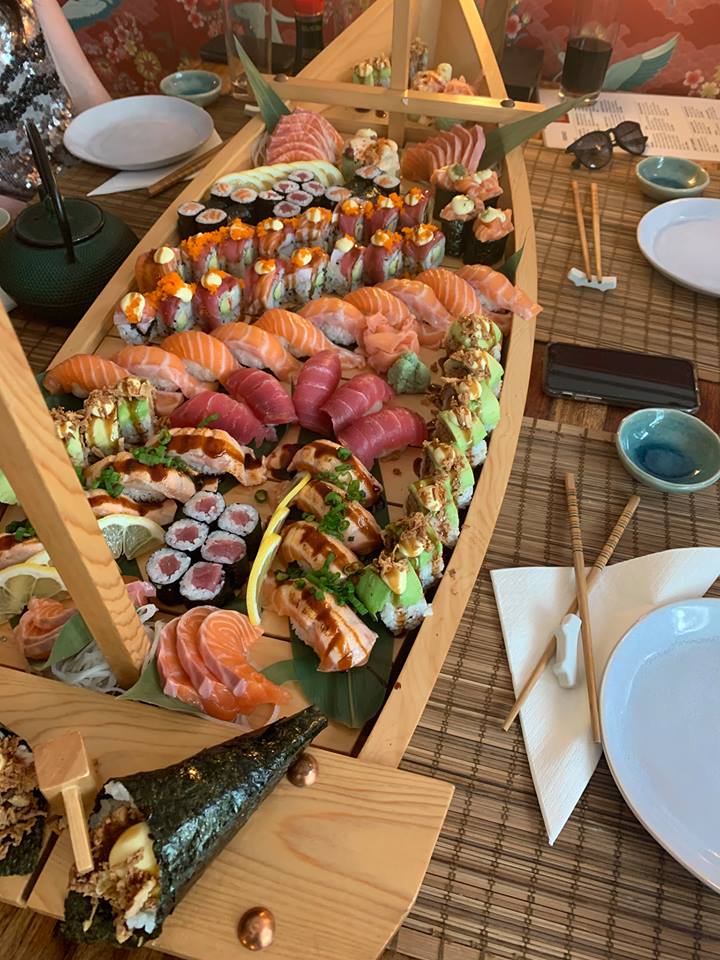 If you're passionate about sushi then a trip to Sushi Passion is a must. Located in the stunning Great Western Arcade, this little restaurant is a sushi-lover's dream. With an extensive menu featuring a number of platters and selections to choose from (for the indecisive amongst us), and a wide range of individual options for you to pick and choose your favourites, there are plenty of options to keep you going back again and again. The sushi is delicious, the Japanese-themed décor is enticing, and they serve some of their sushi platters on wooden ships (ahoy!) – what's not to love?
Location: Unit 31 Great Western Arcade, B2 5HU
IB Deal: 10% off the bill (Monday – Thursday) or a FREE glass of Classic Sake with your meal (Friday – Sunday)
Kuula Pok
é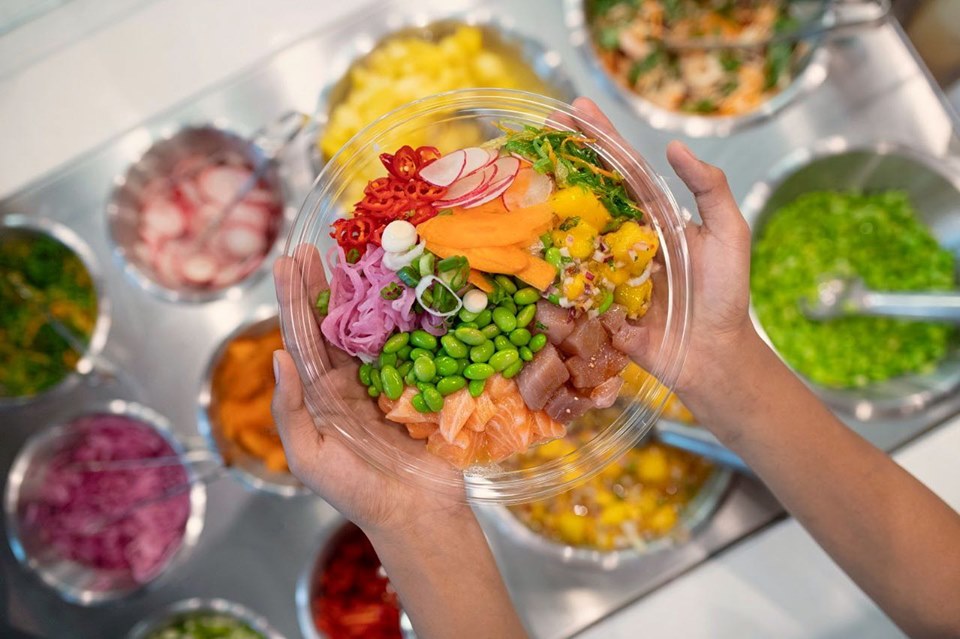 One of Birmingham's newest culinary treasures, Kuula Poké brings something unique and exciting to the foodie scene in Brum. If you've never tried Poké before, then you need to get yourself down to Kuula to give this Japanese-influenced, Hawaiian dish a try. Often described as "sunshine in a bowl", Poké is both delicious and healthy, and commonly includes sushi fish over layers of rice, vegetables and tropical fruits and topped with sprinkles and sauces. Choose one of their house bowls (including chicken and tofu options for non-fish fans), or build your own to combine all of your favourite flavours in one delicious meal. We can't think of a Kuula way to get your five a day (sorry, we couldn't resist).
Location: Great Western Arcade, 16a Colmore Row, B2 5HU
Chung Ying Central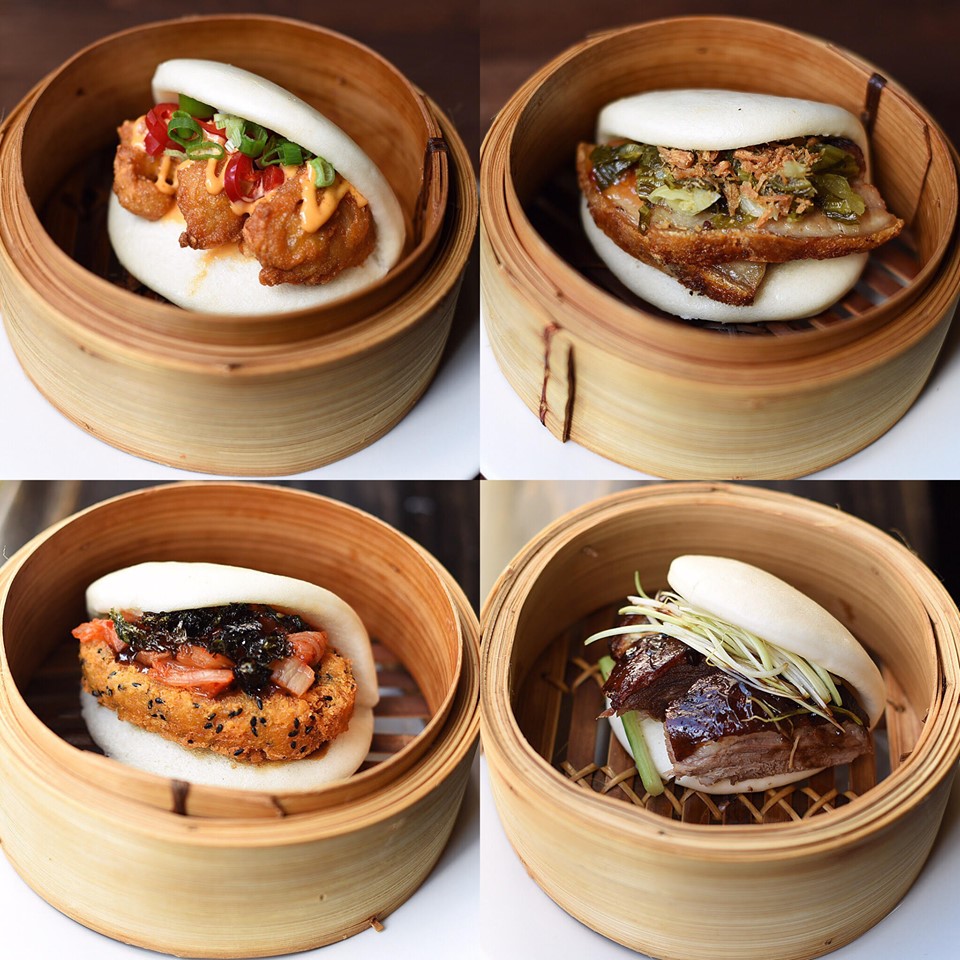 You may not consider Chung Ying Central as a "hidden" gem, but this veteran of the indie scene is definitely a gem. They've been serving up some of the tastiest Cantonese cuisine in the city for years and have stood the test of time, remaining a consistent player in Brum's culinary scene. Re-discover this old favourite and go feast on delicious dim sum, fluffy bao buns and more at this brilliant Chinese restaurant and bar. We highly recommend the hoisin duck bao, it's a must.
Location: 126 Colmore Row, B3 3AP
IB Deal: 20% off food (Monday – Thursday)
Twist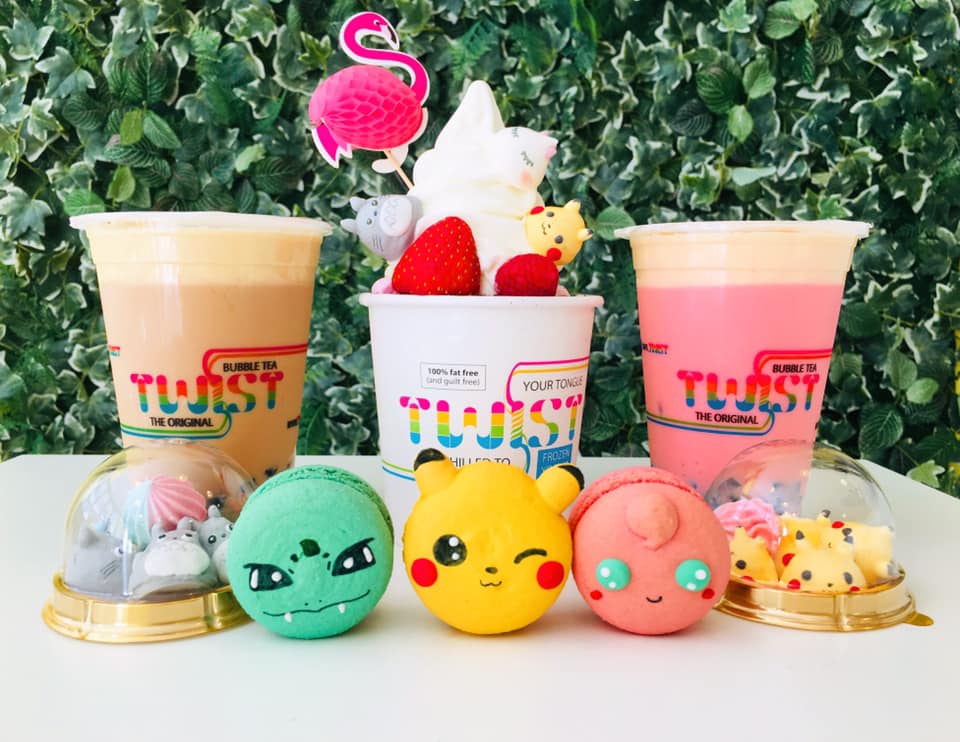 This awesome hidden gem of a cafe has made a name for itself, serving up tasty and thirst-quenching bubble tea (a tea-based drink that originated in Taiwan and is sweetened with fruit, milk or syrups and embellished with small, chewy tapioca balls). Since then, they have diversified into delicious frozen yoghurt, taiyaki (a fish-shaped waffle cone, filled with frozen yoghurt and decorated to look like a unicorn and more) and cute and colourful character macaroons. You can even get adorable character meringues to float on your bubble tea, so it looks like the cutest bath-time scene ever. A winner for your belly and your Instagram feed – get down there and discover them for yourselves.
Location: 3 Ethel Street, B2 4BG
IB Deal: 10% off drinks
Yakinori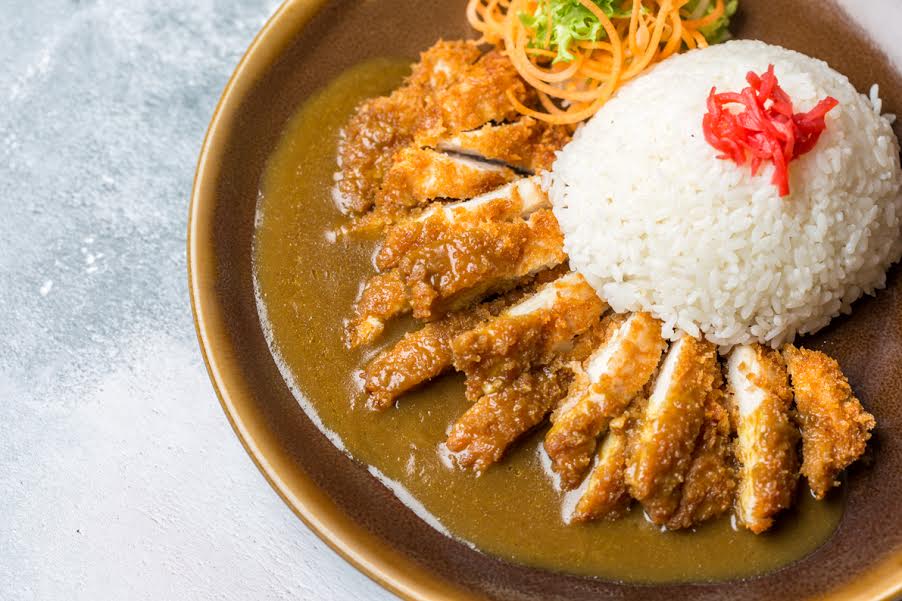 We just can't get enough Japanese food! If you're like us then you'll be on the lookout for even more places to enjoy your favourite Japanese delicacies. From Katsu curries to sushi rolls, ramen to bento boxes, Japan has given us some of the tastiest dishes around. Where can you go to enjoy all of your favourites under one roof? Head to Yakinori. Situated in Grand Central, this is one of the most accessible hidden gems, serving seriously good food in a fun and welcoming environment. Watch as your food is freshly made in their open kitchen, using high quality, fresh ingredients, then tuck into your tasty dishes in this fast-casual restaurant.
Location: Unit 14, Grand Central, B2 4BF
IB Deal: 10% off the bill
The Juke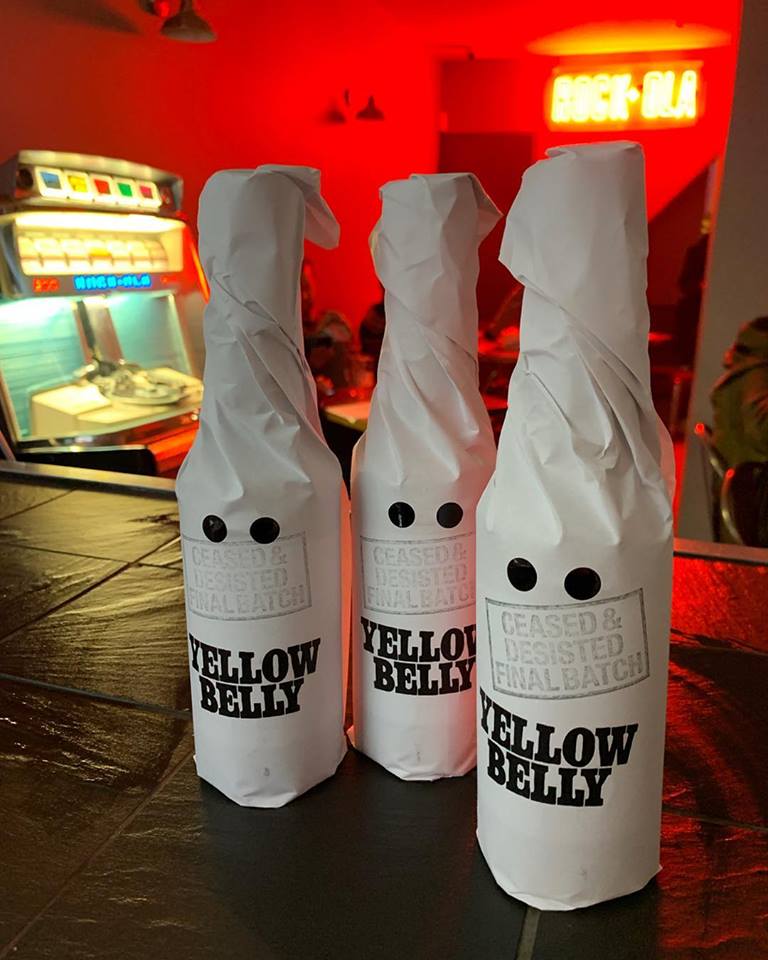 A relative newbie on the Birmingham bar scene, The Juke brings something different to the neighbourhood of Kings Heath. This great little bar has a strong music focus with their vintage jukebox being the inspiration behind the venture. Serving tasty craft beers for you to enjoy as you bop along to the awesome tunes emanating from that jukebox, this is a wonderful place to enjoy a pint or two with pals. With kitchen takeovers from some brilliant street food pop-ups, you have everything you need for a fun evening.
Location: 16 York Road, B14 7RZ
Katsu Kitchen
Based around a love of Chicken Kastu Curry – one of the most widely known Japanese dishes in the UK – Katsu Kitchen is a Japanese inspired restaurant, based in Moseley. Bringing a taste of Japan to Birmingham's suburbs, this little restaurant is serving a whole menu inspired (as the name might suggest) by Katsu. Enjoy everything from Chicken Katsu maki rolls to Chicken Katsu wraps, and even Chicken Katsu ramen. With plenty of other Japanese-influenced dishes (not just those based around Chicken Katsu), there's plenty to tuck into at this informal dining spot. If you love Japanese flavours, go give them a try.
Location: 2 Woodbridge Road, B13 8EJ
IB Deal: 15% off food
The Steamhouse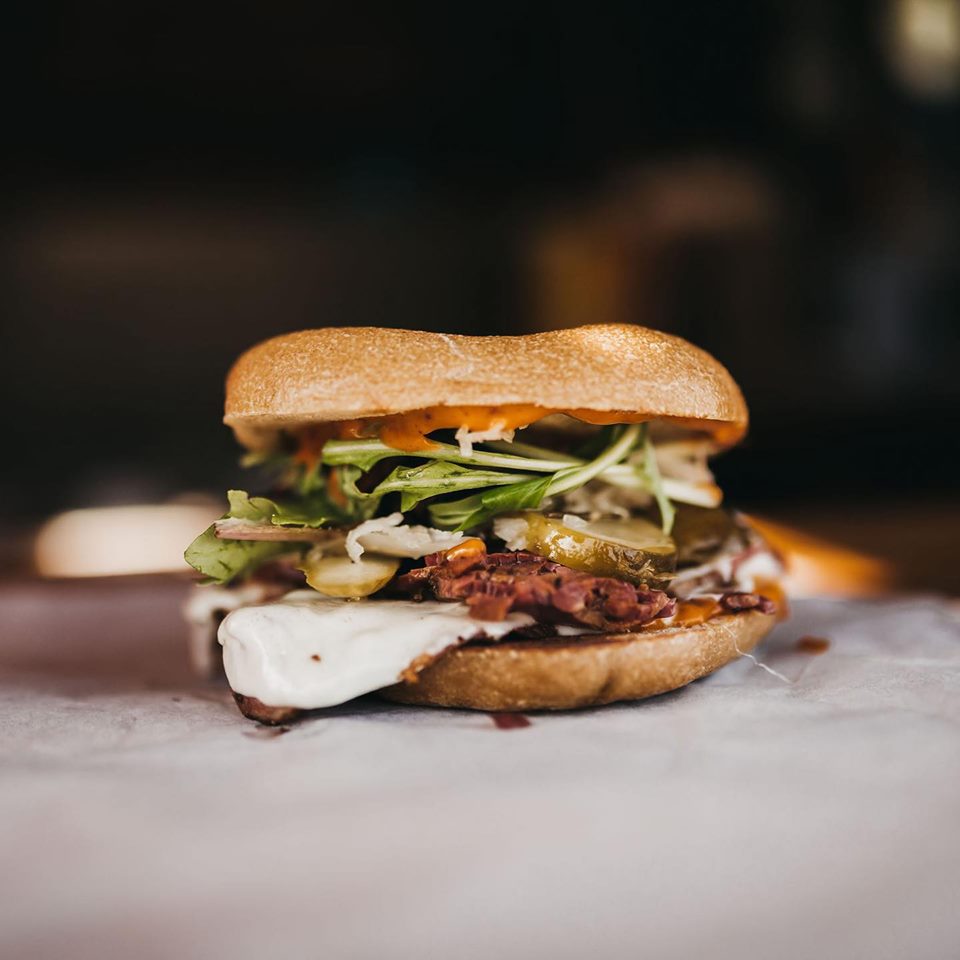 If you love bagels but have never known where to get a decent bagel in town, then look no further. The Steamhouse bake their bagels fresh each morning and fill them to order from their cosy little bagel and coffee shop. All of the bagels are vegan and there are plenty of veggie, vegan and meat-based fillings to choose from. For an authentic New York taste get the pastrami, pickles and American mustard, or you could choose the smoked salmon, cream cheese, lemon and black pepper filling. If you're craving a sweet treat, they also bake delicious dougnuts, filled brownies, topped cookies and more, which go perfectly with one of their coffees, teas or milkshakes.
Location: 6 Temple Row, B2 5HG
IB Deal: a FREE coffee when you purchase any bagel
Folium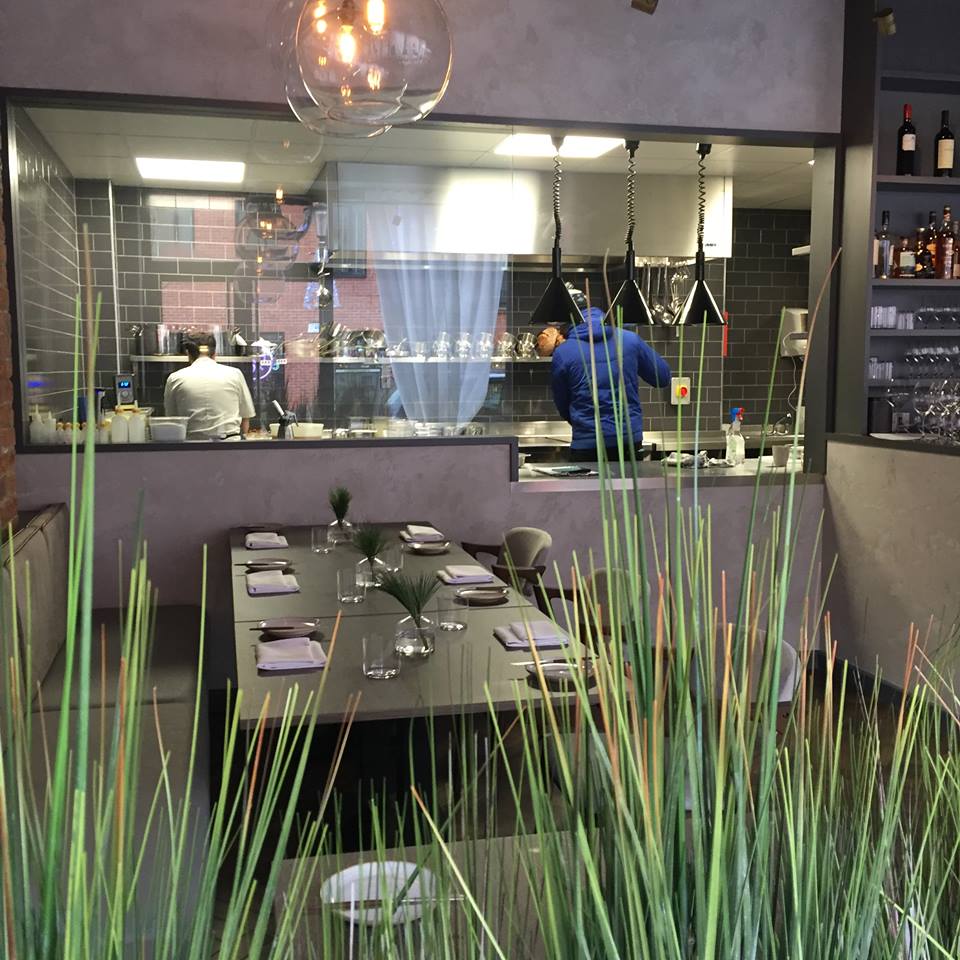 This modern British restaurant can be found in the heart of the Jewellery Quarter, just off St Paul's Square. With a focus on quality ingredients and fresh, simple cooking, this fine dining restaurant is a wonderful hidden gem, serving tasty and tantalising dishes. Their ingredients are sourced from ethical and sustainable suppliers and chosen to produce the highest quality dishes possible. Their simple and elegant presentation lets the incredible flavours take a starring role, and the fluctuating menu allows for the freshest ingredients possible to be used.
Location: 8 Caroline Street, B3 1TW
Lewis's
If you live in Moseley, and you're yet to discover Lewis's, do you even live in Moseley? Lewis's are one of the fantastic independents who have stood the test of time as they've been open for five years and counting. This wonderful, cosy café is your go-to to satisfy all of your breakfast and brunch cravings. Not limiting brunch to just a few hours, they serve it all day (we like their style) and you can grab all of the classics (Full English, avocado on toast, eggs Benedict, to name but a few), as well as a delicious stack of pancakes, French toast, Menemen and plenty more. Quality, honest food, served in a laid-back, welcoming environment – this place is a dream.
Location: 2-4 St Mary's Row, B13 8JG
Wayland's Yard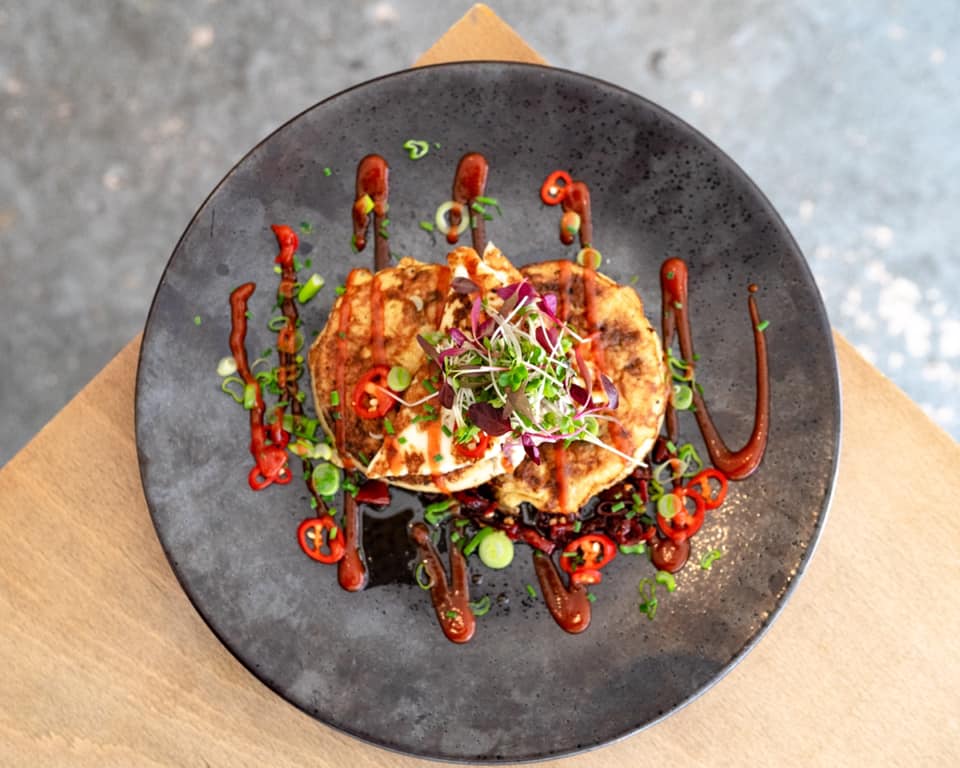 If you're yet to discover the delights of Wayland's Yard and their delicious brunch menu, you're seriously missing out. This laid-back coffee shop is the perfect place to grab a quality cup of Joe and unwind for a while. Or if you can escape the office for an hour or two, a great place to crack on with some work without the distractions at your desk. Make sure you grab yourself some of their legendary eggy crumpets (crumpets dipped in egg and served with homemade smoked chilli jam and grilled halloumi) – they're out of this world delicious.
Location: 42 Bull Street, B4 6AF
IB Deal: 10% off the bill
Attic Brew Co.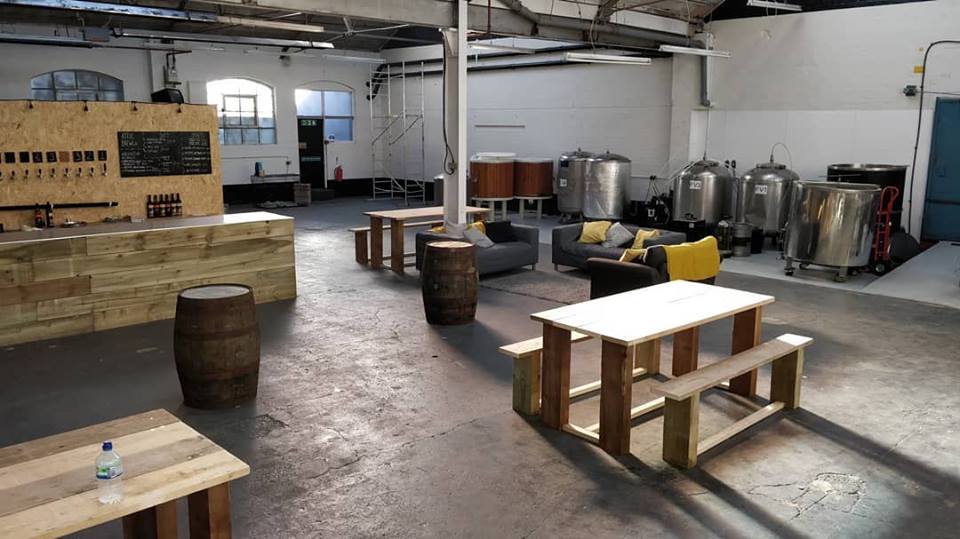 If you love beer, and you haven't discovered Attic Brew Co yet, get yourself down to Stirchley. Attic Brew Co. opened their Stirchley-based brewery in 2018 and have made big waves in the Birmingham beer scene since. They understand that beer is best enjoyed when its freshly brewed, so they open their taproom on the weekends to allow the good folk of Stirchley (and beyond) to enjoy their brews as the brewer intended. Most of their brilliant beers are vegan, and they don't add anything unnecessary to them. Head down to their taproom on Fridays and Saturdays to enjoy their delicious range of IPAs, pales, stouts and more.
Location: Unit 3R2 Mary Vale Industrial Estate, B30 2DA
EYE Opticians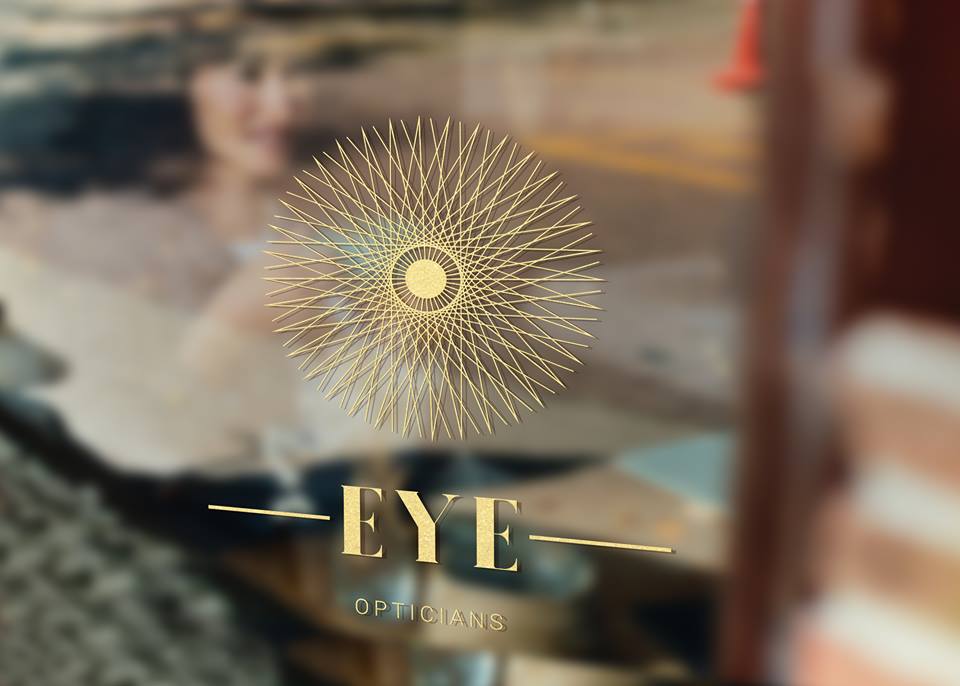 As humans, we use our vision as our main sense, helping us to navigate the complex world in which we live. That's why it's so important to protect our peepers and keep our eyesight in tippity top condition. You don't want to trust your vision to just anyone, you want to have your eyes cared for by the best. That's why you should look at (geddit?) a trusted, independent business for your eye-care needs. EYE Opticians take pride in taking their time to care for each customer's needs on an individual and personal basis. With a long list of clinical eye services available and over 30 years of experience behind their business, check them out next time you're due for a visit to the optician.
Location: 44 Islington Row, B15 1LD
Glasshouse Beer Co.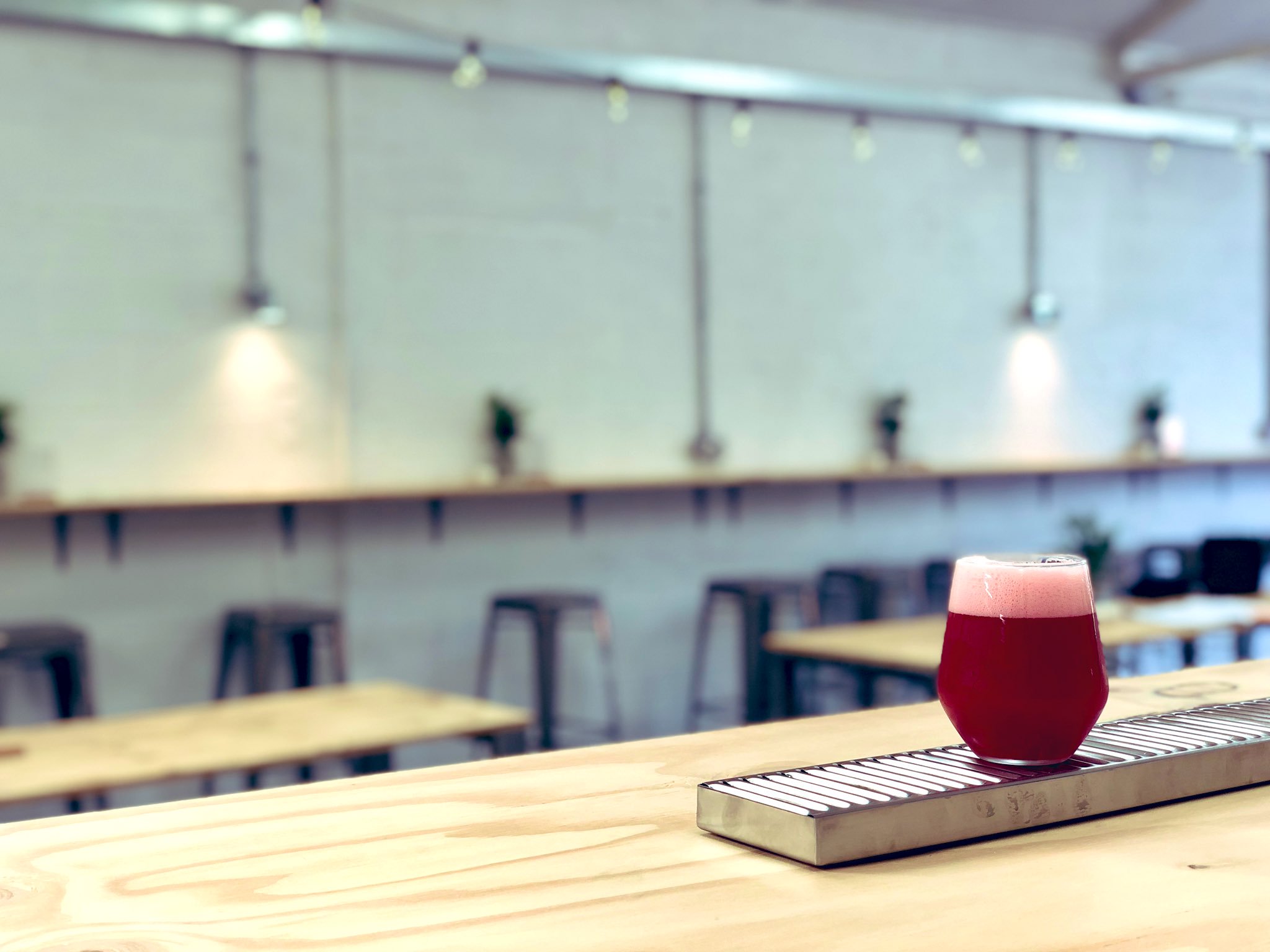 This independent nano-brewery started life in Kings Heath and now calls Stirchley home. Their distinctive brews have given them a firm hold on the local brewing scene, and for good reason. They brew hop forward, experimental beers and are known for big, fruity numbers, stouts, sours and some big, juicy IPAs. They're always striving for the best product possible, so they source the best ingredients they can find. Plus, they have recently opened their taproom, so now you can enjoy their delicious beers in-house. Winning.
Location: Unit 6B, Waterside Business Park, B30 3DR
Zen
Zen is your home for all aspects of spirituality for the mind, body and soul. This alternative therapy shop is dedicated to enlightening the souls of those who cross the threshold, with an extensive array of crystals, essential oils, herbs, candles and unique giftware available. As well as the eclectic array of artefacts on display, Zen is also renowned for its psychic and Tarot reading, should you ever feel in the mood to pierce the veils of mystery and see what your future holds. If you've never visited and this sounds like your cup of tea, then make sure you pop in to this quirky shop as soon as possible.
Location: 162 High Street, Deritend, B12 0LD
IB Deal: 10% off all gifts and jewellery
Stag Digbeth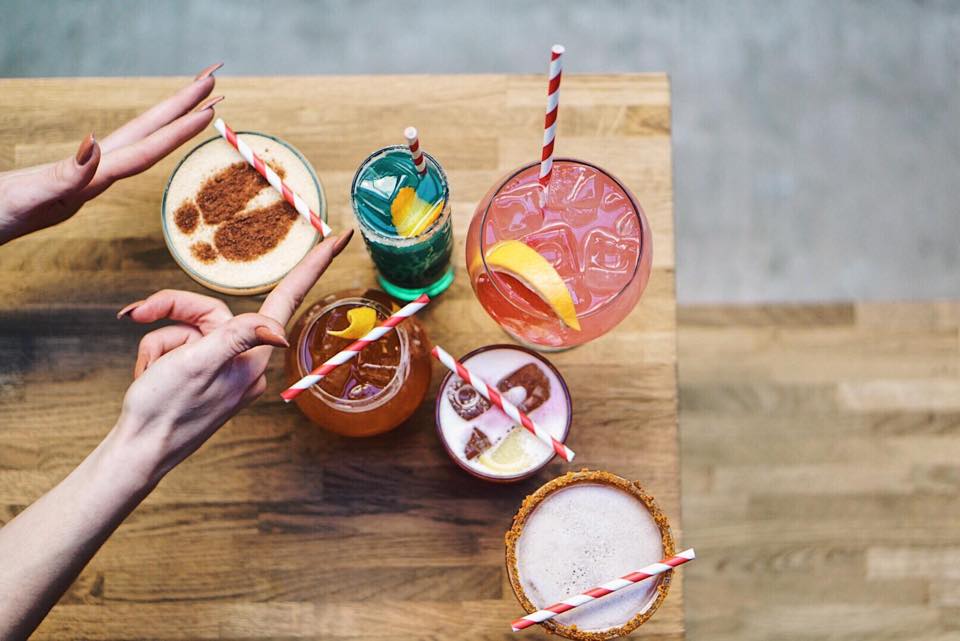 A haircut and a cocktail? You'd be forgiven for thinking that the two are not the most common bedfellows, but Stag Digbeth are here to prove us wrong. Coffee shop by day, bar by night, and with their own barbershop – Stag Digbeth has more than one string to its bow. With a cocktail menu that takes inspiration from the business' barbering roots, and a regular programme of live music events, this barbershop/bar/coffee shop is putting its own stamp on Digbeth night-life. During the day, enjoy coffee made from Quarter Horse beans, by night sip on cocktails and bop along to awesome tunes. And in between – enjoy the barbershop services to keep you looking your best.
Location: The Custard Factory, B9 4AA
IB Deal: 10% off all bar purchases
Craft Dining Rooms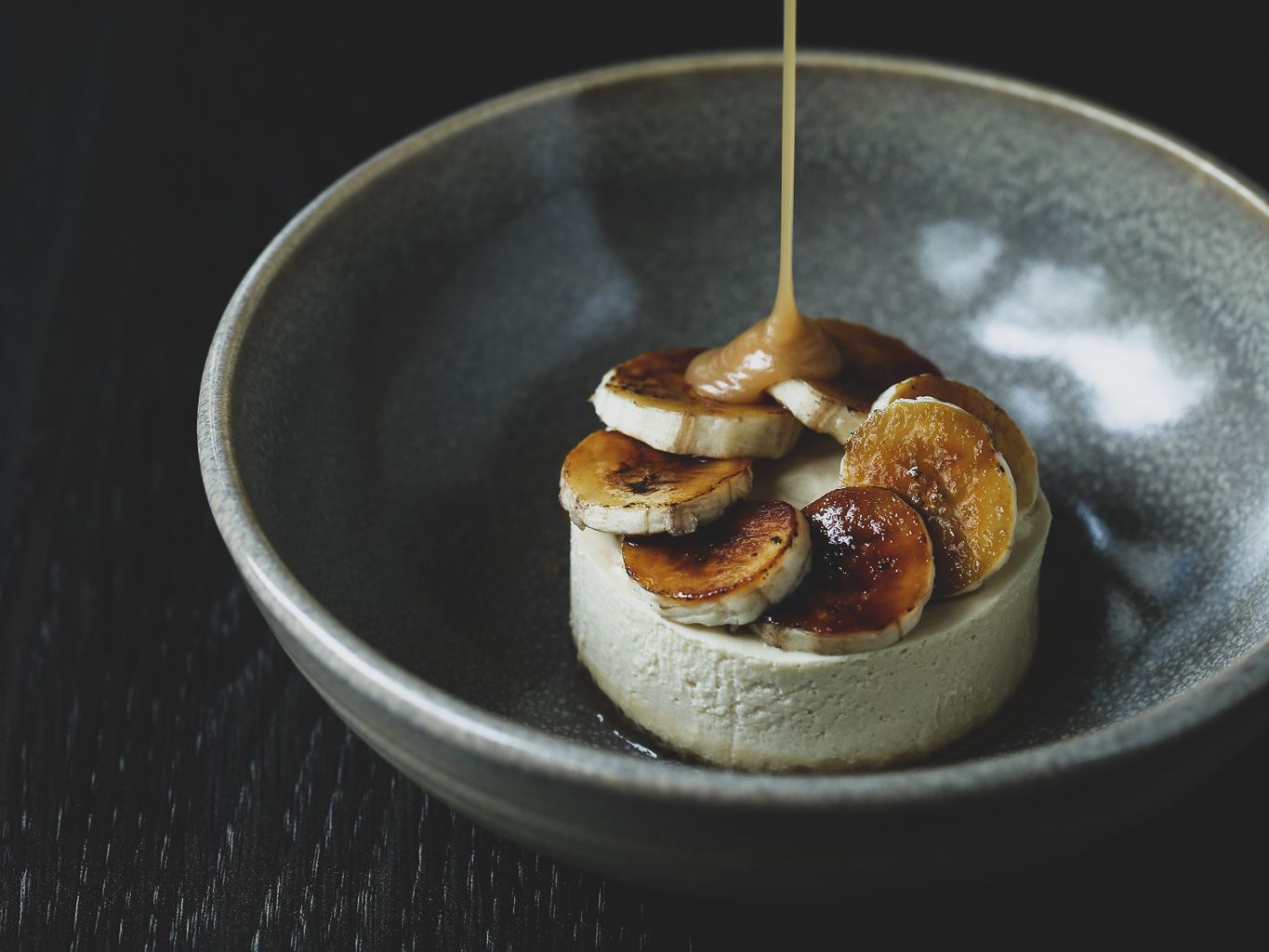 Shrouded in mystery, a brand new dining experience has come to our attention, and it's one you absolutely NEED to hear about. This shiny new hidden gem of a restaurant only opened Summer 2019, and has quietly been making a name for itself with those in the know. Showcasing the very best of British produce in a refined dining setting, we predict a new favourite restaurant. Everything from the star ingredients to the wine list, spirits and more, has been carefully curated to shine a light on brilliant Blighty. Tucked away in the ICC, you may not have stumbled across it yet, but we urge you to book yourself a table ASAP to celebrate the best of British.
Location: Unit 10 The ICC, B1 2EA
IB Deal: 20% off the bill
Bourne and Co.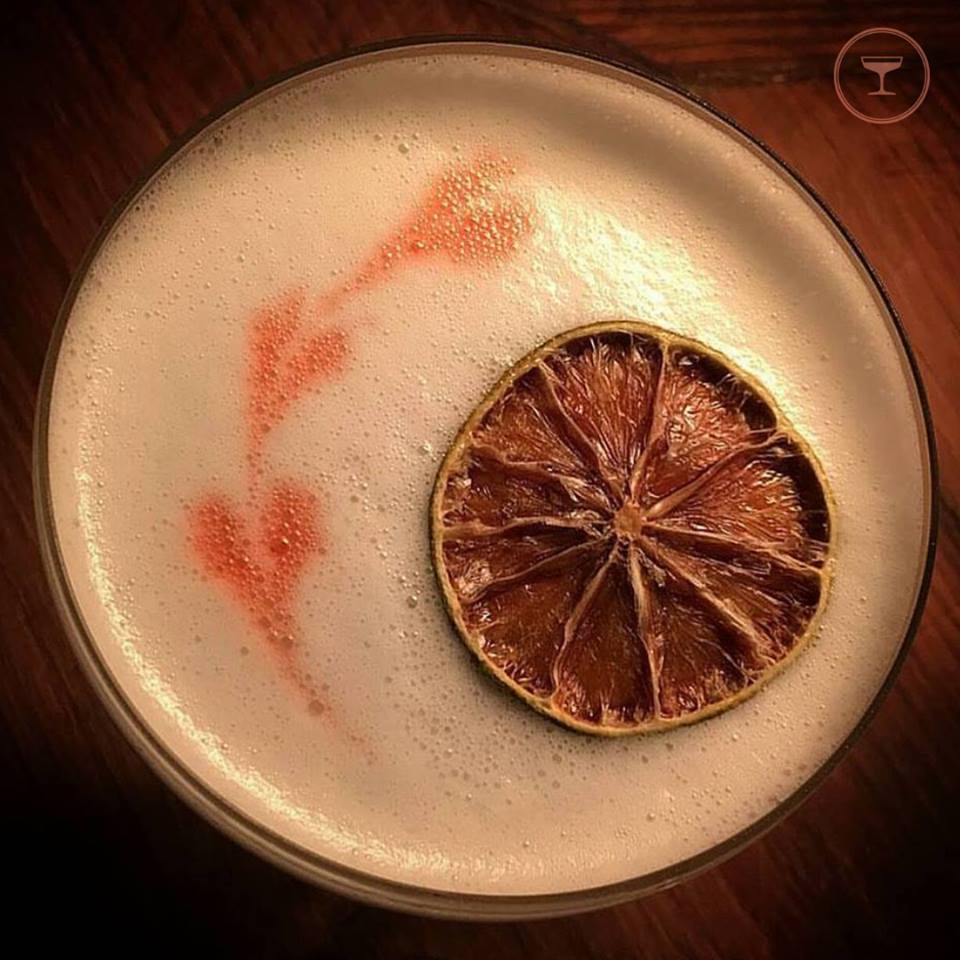 This 1920s Prohibition-style cocktail bar is dark and mysterious and oh so inviting. The low level lighting and moody interior gives an edginess to this bar, where top-quality cocktails are the name of the game. With a menu packed full of vintage cocktails and classics with a twist, all shaken and stirred to perfection, you'll love drinking the night away in this intimate city-centre hideaway. A chic space in which to drink delicious cocktails – what are you waiting for? This hidden gem is just waiting to be discovered.
Location: 7/8 Suffolk Street Queensway, B1 1LT
Petals of Piccadilly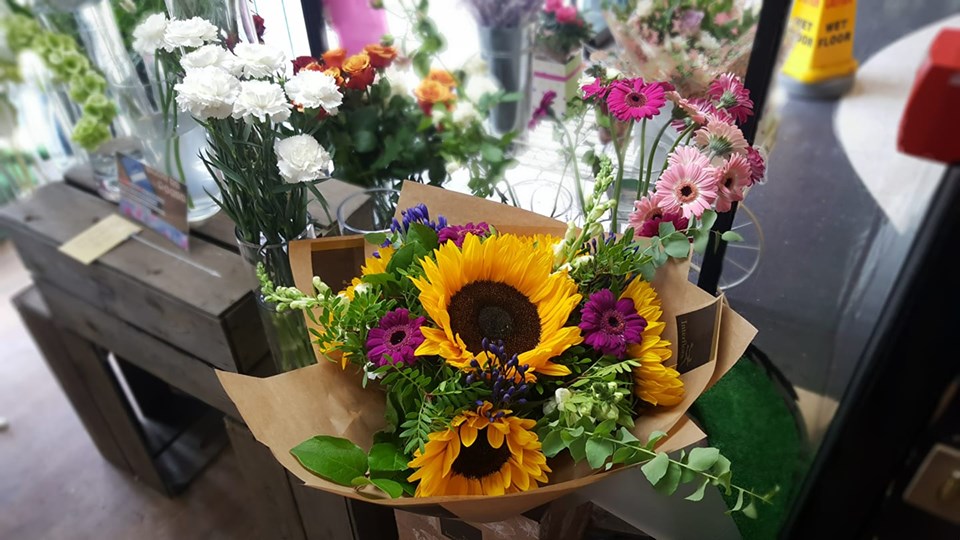 This lovely little boutique florist can be found in the stunning Piccadilly Arcade (home to lots of wonderful independent businesses). For over 27 years, they have been creating beautiful bouquets, perfect for any occasion. Visit the shop to discuss floral arrangements for your next special event, whether that's a birthday, wedding, anniversary, or any other occasion. At Petals of Piccadilly, they pride themselves in working with the freshest blooms to create beautiful, bespoke designs. If you're in the market for some beautiful blooms for yourself, a loved one, or an event, be sure to pay them a visit and discover what this wonderful indie has to offer.
Location: 17 Piccadilly Arcade, B2 4HD
40 St. Paul's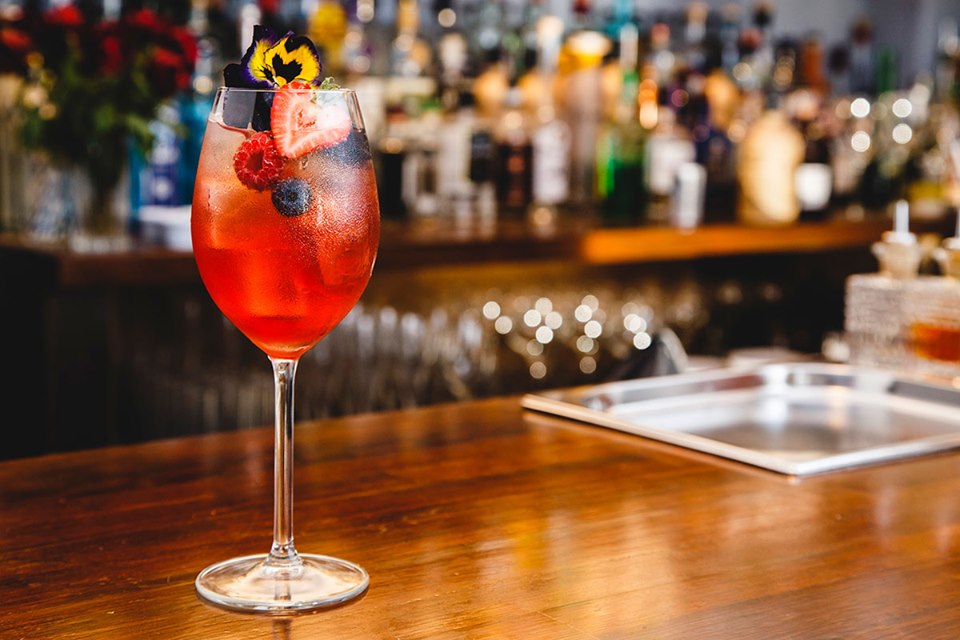 The World's Best Gin Bar, right here in Birmingham you say? You better believe it, baby. The marvellous gin haven, 40 St Paul's, is officially the Best Gin Bar In The World (2019), and it isn't hard to see why. Tucked away at the top of St Paul's Square, this little bar is a gin-lover's dream. With an impressive gin list and a stunning menu of beautifully-balanced gin cocktails (with a few non gin-based drinks for your gin-hating friends – those heathens, we're honestly not sure why you're even still friends with them), this is a lovely place to spend an evening sipping on G&Ts with your loved ones. We recommend you work your way through the whole gin list to find your favourite (although not all in one visit, that would be insane – drink responsibly, folks). Gincredible drinks are waiting for you, go find them.
Location: 40 Cox Street, B3 1RD
IB Deal: 15% off the bill (Sunday – Thursday)
Loki Wine & Deli (Edgbaston)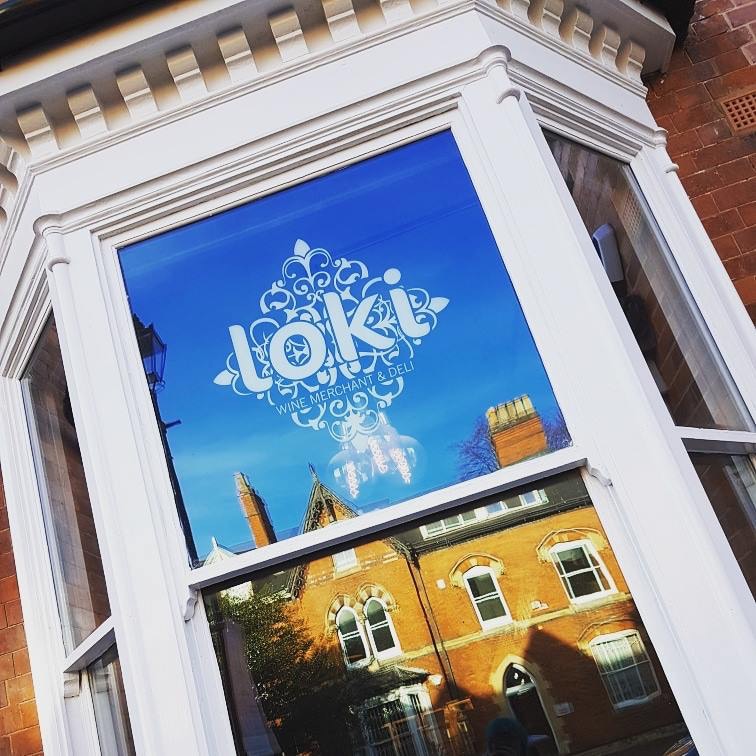 Sure you know of Loki Wine, in The Great Western Arcade, right? Well, did you know they also have a venue in Edgbaston? If somehow, you missed that news, let us fill you in. Same Loki awesomeness, in a neighbourhood setting – what's not to love? This wonderful suburban wine bar is your little haven in which to sip on a glass of your favourite wine, enjoy some tasty morsels from the deli and unwind in an informal, relaxing environment, leaving the stresses of work and life behind. With a diverse and interesting selection of wines available by the glass, bottle, and to taste, and genuinely passionate and knowledgable staff to advise you on your wine choice, this is the ideal place to discover a new favourite.
Location: 10 Greenfield Crescent, B15 3AU
IB Deal: 10% off tasting card top-ups
Artefact
Think you've explored all there is to see in Birmingham? Think you've visited every museum, gallery and attraction? Think again. Artefact is an artist-led, community-focused, art space in Stirchley, and we think there's a fairly high chance that you're yet to discover this cultural hidden gem. Offering a programme of free exhibitions, workshops and talks, this is more than just a gallery. At Artefact, they combine their exhibitions with community events such as pub quizzes, gig nights, film screenings and social gatherings, to really engage people in the space. If you've not heard of them, go and check them out for yourself.
Location: 1464 Pershore Road, B30 2NT
Hookway's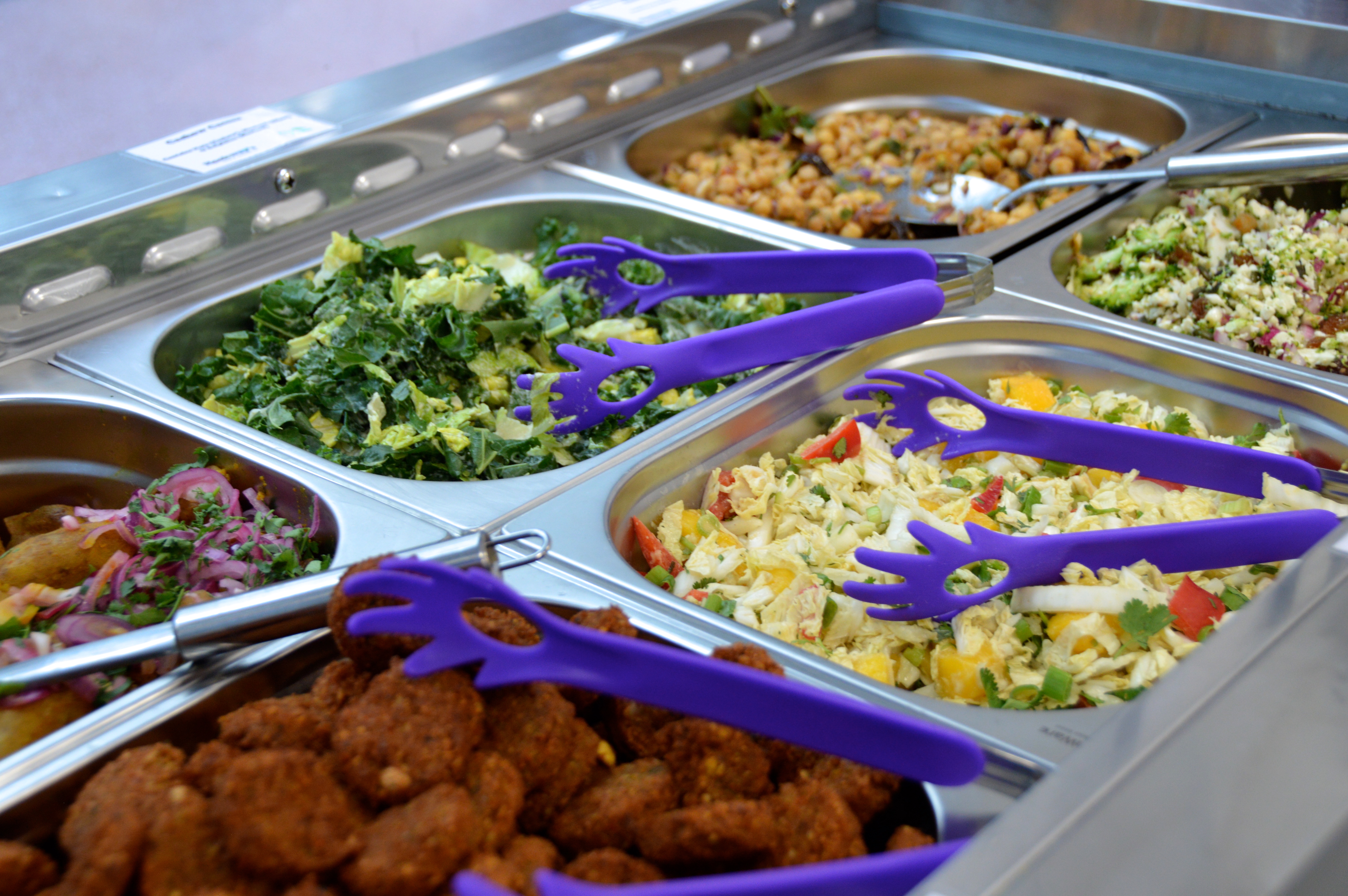 If you're yet to discover this hidden gem of a lunch spot, you need to rectify that straight away. Dedicated to providing the hungry people of Birmingham with an affordable, quick and healthy lunch to tide them over until dinner, Hookway's is the place to go for a delicious and nutritious grab-and-go lunch. With a self service salad bar packed with freshly-made, tasty options, you can mix and match to create your own delicious lunch. From Greek pasta salad, to Mexican corn, and amazing falafel, there's something for everyone. They now serve healthy steak kebabs too (for lunch and dinner) so you can grab a quick and healthy meal when you don't feel like cooking.
Location: 7 The Minories, B4 6AG
IB Deal: 10% off the bill
RBSA Gallery
The Royal Birmingham Society of Artists is an artist-led charity, and they have their very own gallery just off St. Paul's Square in the Jewellery Quarter. This wonderful gallery is free to visit and has a regularly changing programme of exhibitions, so you can discover new things on every visit. If you have a passion for art and you're yet to visit, we highly recommend that you drop in to see some artistic treasures – particularly in the Craft Gallery, which has established a marvellous reputation as somewhere to discover unique contemporary craft.
Location: 4 Brook Street, B3 1SA
And that's it for Part 3 folks! If you'd like to cross even more hidden gems off your list, then click HERE to read our glorious guide to 40 hidden gems in Birmingham you NEED to discover (Part 1), HERE to read Part 2, and HERE to read Part 4.
Then get out there and rediscover your city, one hidden gem at a time!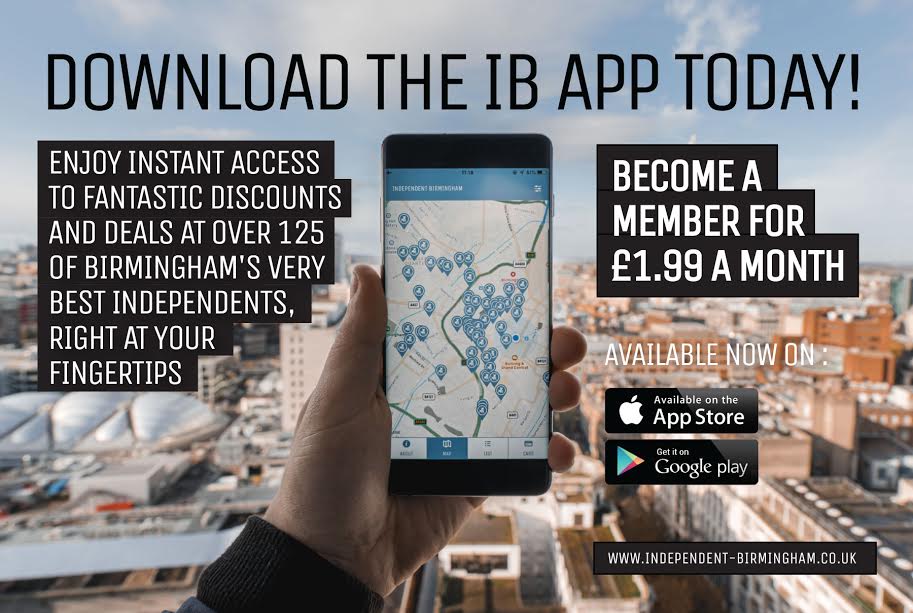 If you like to discover new hidden gems and support local, download the Independent Birmingham App.
Enjoy up to 20% off (alongside exclusive 2-for-1 offers, freebies and more) at over 125 of the very best independent cafes, bars, restaurants, pubs, theatres, cinemas, hotels, shops and experiences in Birmingham – including: Digbeth Dining Club, The Electric Cinema, The Wilderness, Carters, The Indian Brewery, Birmingham Hippodrome, Adam's, Zindiya, The Meat Shack, Baked In Brick, BoneHead, Purnell's Restaurant, Chakana, Tiger Bites Pig, Bodega Cantina, Stirchley Wines And Spirits, Wayland's Yard, Purnell's Bistro, Midlands Arts Centre, 40 St Paul's, The Plough, Hare and Hounds, Birmingham Repertory Theatre, The Jekyll And Hyde, The Rose Villa Tavern, Cherry Reds, The Prince of Wales, The Loft, Laghi's Deli, Medicine Bakery, The Paper Duck, The Clean Kilo, The Early Bird Bakery and many more.
To download the IB App for just £1.99 a month on Apple, click here.
To download the IB App for just £1.99 a month on Android, click here.