The word 'hidden gem' is one that is often over-used in our line of work.
We chronicle Birmingham's independent culture with the hope that our articles not only shine a spotlight on the local businesses doing something different and special in our city, but with the hope that our words inspire you to get out there and explore Birmingham like never before. To look at the streets and the skylines in a different way, to consciously make an effort to seek out the brilliant and intriguing independents that are dotted about Birmingham, and to use Independent Birmingham as a means of rediscovering your city.
Independent businesses are the life-blood of our city. They are the innovators, the game-changers and where they lead, the chains follow. Due to high rent prices in the city, alongside other factors, often our independents (the cafes, bars, restaurants, theatres, cinemas, pubs and shops that lend a unique character to Birmingham) are tucked out of the way down side streets or are located in areas deemed 'less desirable' due to low footfall.
We're here to shine a light on these magnificent local businesses, tucked out of sight but forever holding a place in our hearts. Introducing our glorious guide to 40 Hidden Gems In Birmingham You Need To Discover (Part 1).
Note: Whilst many businesses have now reopened, some are yet to do so. Social distancing is still in place and very important, please check each individual business' website for their up-to-date opening times and safety measures prior to visiting. Some businesses may require you to make a booking in advance.
BAKED IN BRICK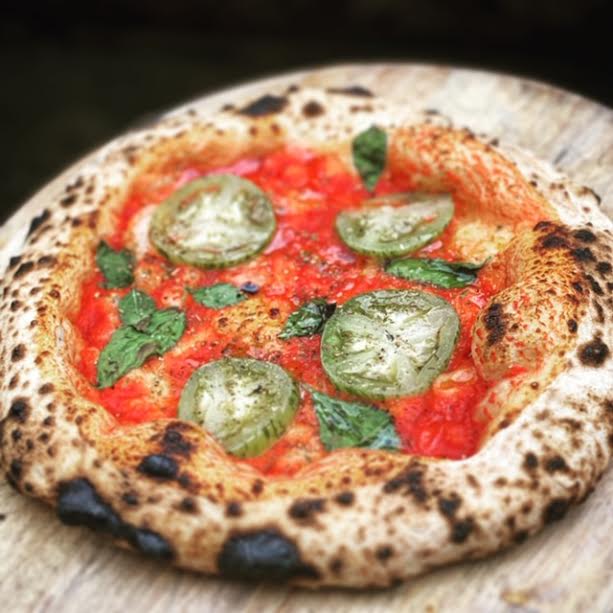 Baked In Brick built a name for themselves by slinging some of the most delicious street food eats at local events. The multi-award winning street food trader then decided to open a permanent restaurant in The Custard Factory, serving incredible wood-fired pizzas alongside fresh and tasty specials and mains. You can stop by for grab-and-go pizza by the slice for lunch, or you can dine-in and enjoy whole pizzas and delicious mains, cooked in their wood-fired oven. They also happen to do one of the best Sunday roasts in the city – so really you have no excuse not to visit.
Location: Gibb Street, The Custard Factory, B9 4AA
IB Deal: 15% off the bill
BONEHEAD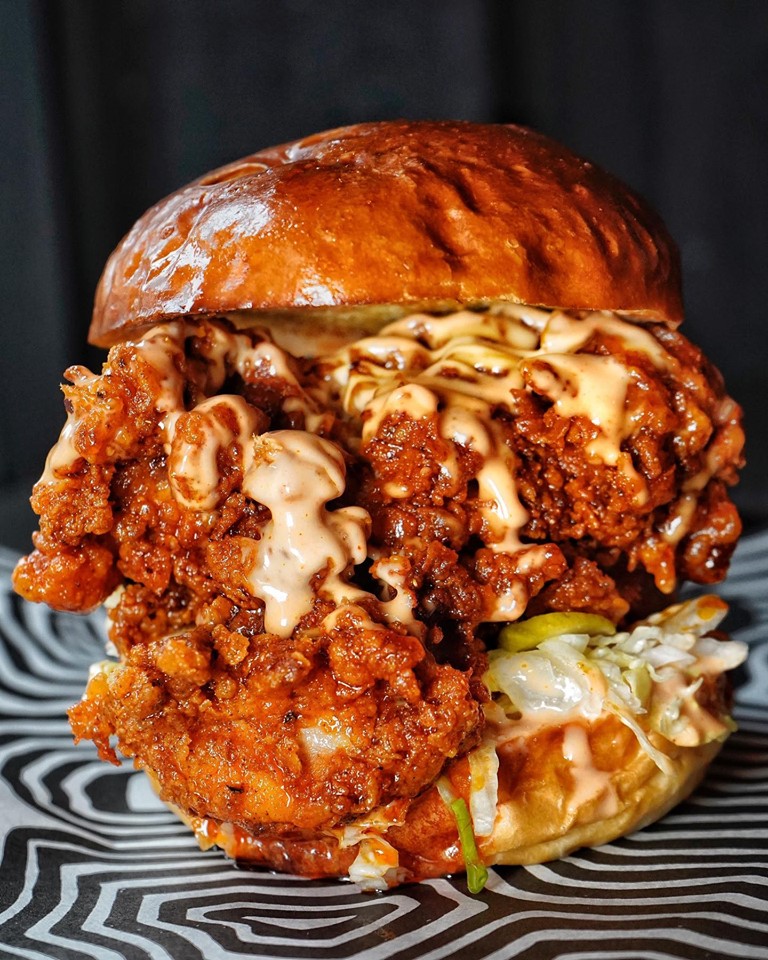 Photo: Jake's Food Bible
Independent fried chicken joint, BoneHead, is an absolute haven for fried chicken fans. If you cluckin' love fried chicken as much as us (unlikely), then you've probably already heard of BoneHead. For those who haven't, let us clue you in. Chicken burgers, chicken wings and chicken strips are the order of the day. Choose from a selection of tempting rubs and sauces (and daily specials) of varying degrees of heat and seasoning, add in some ludicrously tasty sides (homemade slaw and waffle fries anyone?) and you have yourself a ridiculously awesome combo. What else could you have to wash down this succulent feast, but a delicious beer. Serving up some wonderful brews (other drinks are available) alongside this poultry feast is their speciality, and boy, do they do it well.
Location: 8 Lower Severn Street, B1 1PU
IB Deal: 10% off the bill
The Sara Priesler Gallery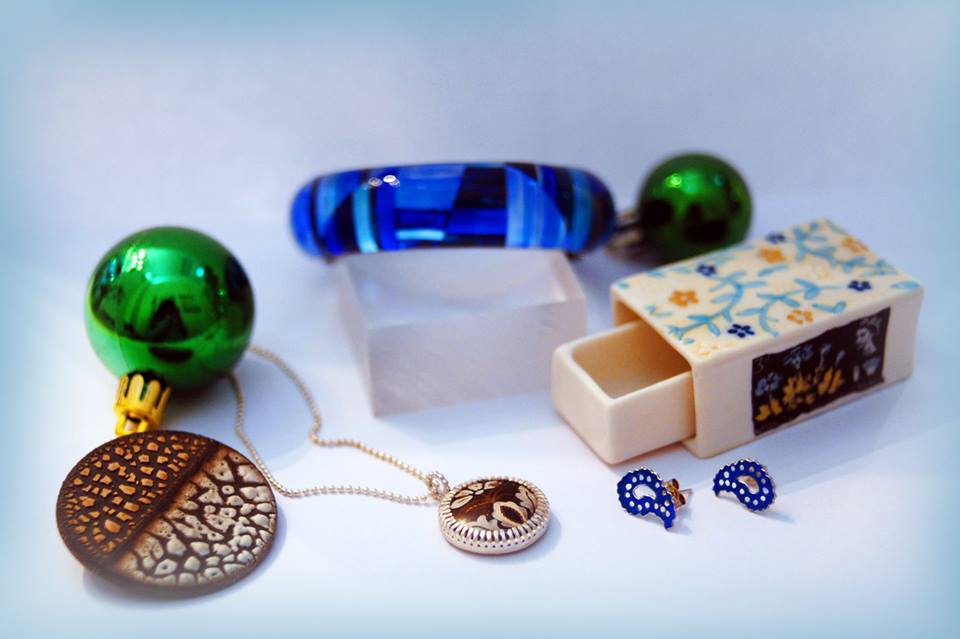 Located in The Custard Factory, at the heart of Birmingham's creative quarter, Digbeth, this gallery is an asset to Birmingham that many don't even know exists. Sara is a jewellery designer who has been creating unique and beautiful pieces since 1993. The gallery is internationally-renowned for showcasing (and selling) contemporary, handmade jewellery, alongside other innovative design pieces. You can head to the gallery to observe pieces from over seventy of the UK's top designer makers across a number of different collections. Gaze at everything from jewellery to ceramics, silverware, glass, photography, wire sculpture and textiles – and then purchase a few one-off pieces that you won't find anywhere near the High Street.
Location: The Custard Factory, B9 4BF
Dig Brew Co.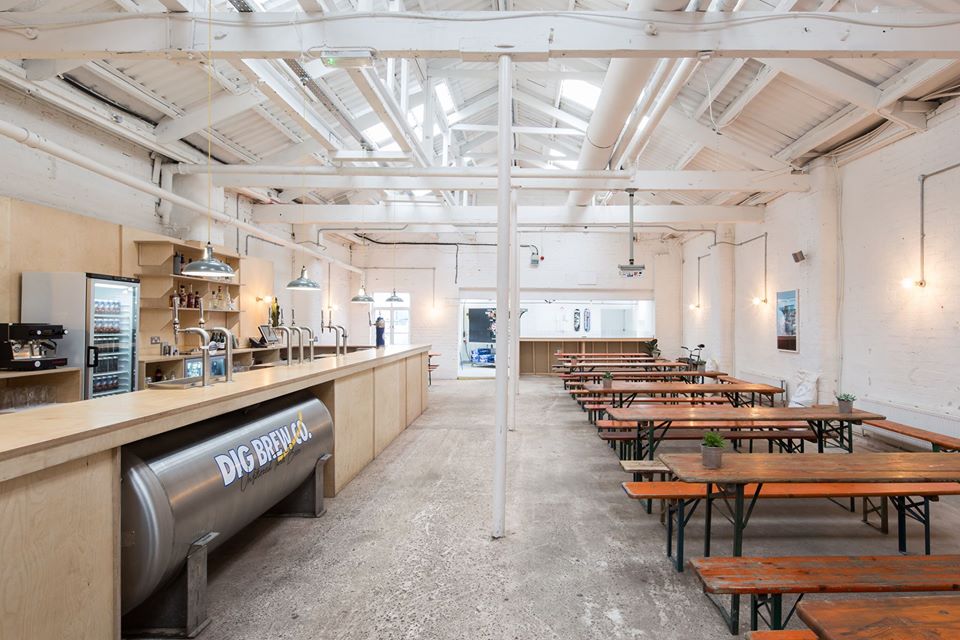 This independent brewery is making waves down in up-and-coming Digbeth. Thanks to some incredible independents, including Dig Brew Co, working tirelessly, Digbeth has begun to re-grow with a new lease of life and exciting times lie ahead for the area. As a working brewery, Dig Brew Co. produce some of the finest beer to come out of the city, and supply to many other local events and venues too. Best of all, they also have a taproom for the good people of Birmingham to sit in and enjoy the spoils. The industrial feel adds to the ambience of the venue and gives it a great character. Oh, and did we mention that you can tour the brewery? A great idea for any beer-mad friends.
Location: 43 River Street, B5 5SA
IB Deal: 25% Off Brewery Tours
Dough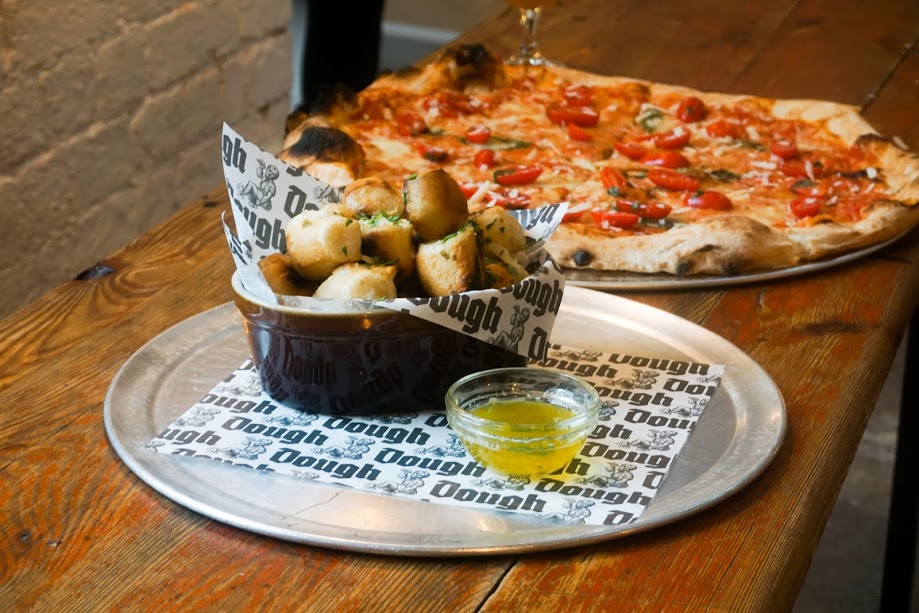 Located within Dig Brew Co., Dough is (in their words) "a fairytale pizza land serving up the world's favourite food in the form of 20 inch bad bois". Dedicated to serving you glorious pizza by the 20 inch, Dough marries flavour with size to create something truly epic. With a menu that changes on a monthly basis, and great beers to be enjoyed while you eat (courtesy of Dig Brew Co.), a trip to Dough is a journey to indulge your wildest foodie dreams. Oh, and they also serve life-changing doughballs which are a 'must order'. Race you there?
Location: 43 River Street, B5 5SA
IB Deal: FREE Doughballs (Of Your Choice) When You Purchase Any 20″ Pizza
Caneat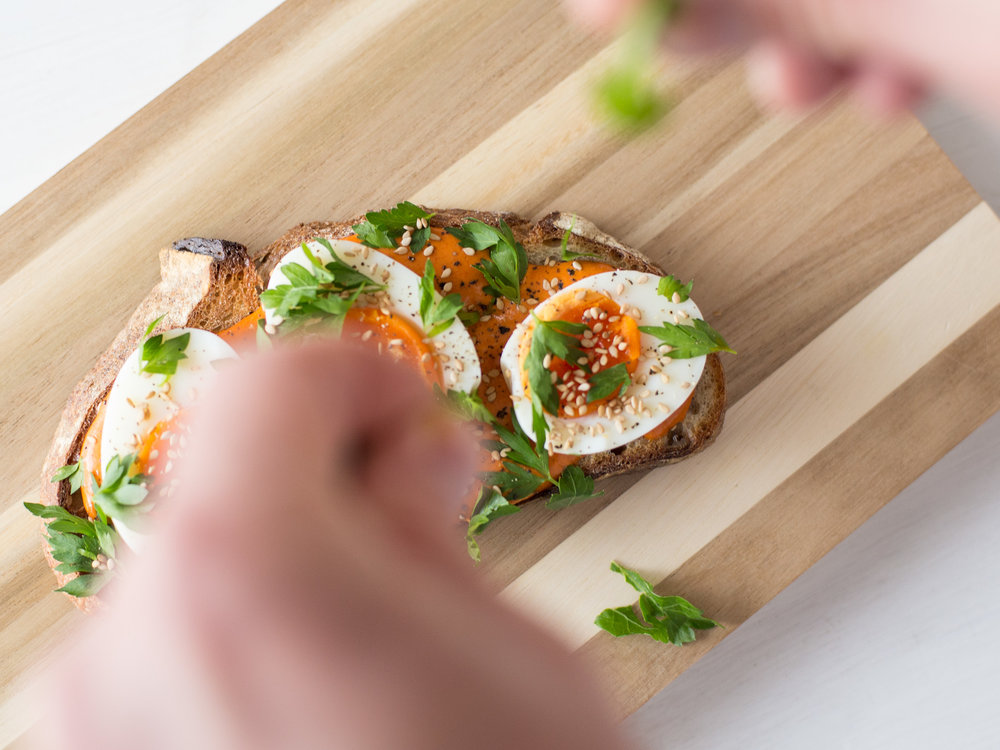 If you love amazing food, you'll definitely love Caneat. The concept is simple: they take wonderful, seasonal ingredients and they turn them into delicious plates of food that are irresistible and will keep you coming back again and again. Serving up a ridiculously tasty breakfast, brunch and lunch offering, alongside coffee and cakes too, this little independent should be on everyone's 'to visit' list. Now open on Sundays (so you have even more chance to visit), go and get your fill of dishes like: kale and scrambled eggs on toast; carrot, walnut and cinnamon porridge; or lamb, squash, tomato and rice soup. This place is ridiculously good!
Location: 1397 Pershore Road, B30 2JR
U-Juice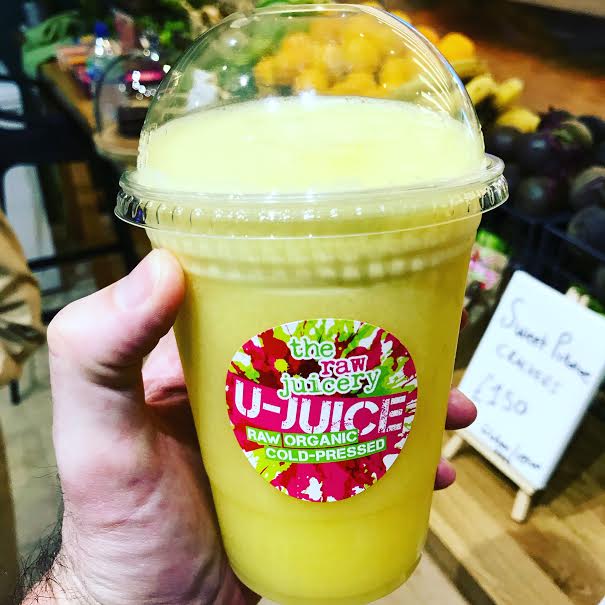 Tucked away within the Bullring Indoor Market is a hidden gem ready to serve your health-kick needs. If you want to guarantee your five-a-day, there's only one place to go – U-Juice. Serving up the freshest juices and smoothies (you watch them make your juice to order, right in front of your very eyes), these guys are your one-stop-shop to cram in as many of those fruits and veggies as possible. Not content in providing the good people of Brum with the very best juices, they also serve up delicious and nutritious Açai bowls and dragon bowls (alongside a range of vegan snacks). These bowls are packed with healthy fruits, plant-based milks, granola and topped with delicious vegan treats from nuts and seeds, to dried fruits and cacao nibs. Perfect for a quick breakfast or on-the-go lunch.
Location: Bullring Indoor Market, Level 1, B5 4RQ
Gaijin Sushi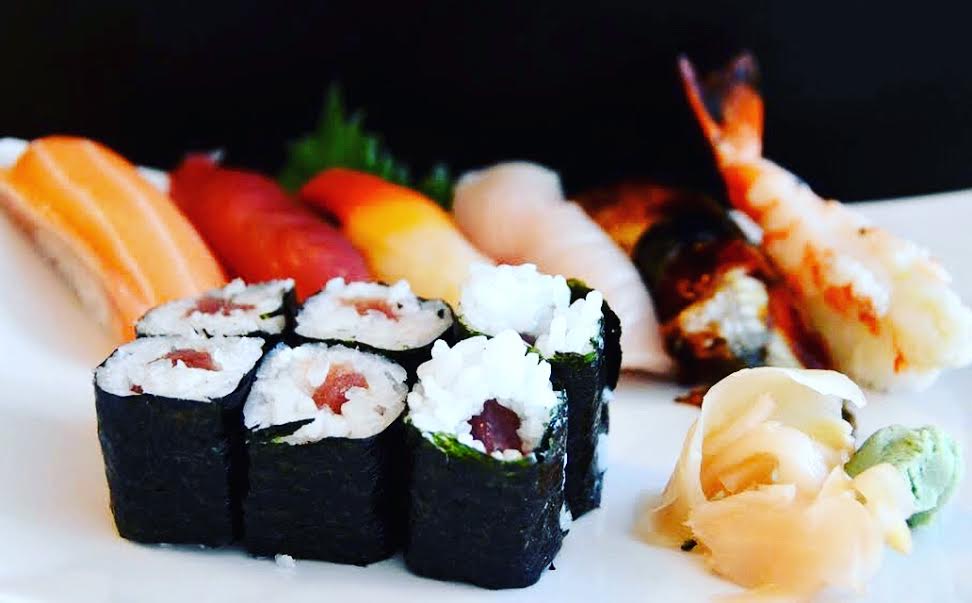 Some hidden gems are more hidden than others, and some are true destinations in themselves. Gaijin is one such hidden gem. You may have to walk a little way to get there, but it's well worth the trek. If you love sushi, this is an absolute must. Gaijin are introducing Birmingham to the world of good sushi, and boy, are we glad they're here. Enjoy delicious sushi dishes prepared with care in front of your very eyes, in a small, intimate restaurant space. Whether you're a sushi newbie or a sushi pro, you'll find something you love here.
Location: 78 Bristol Street, B5 7AH
Alicia's Micro Bakehouse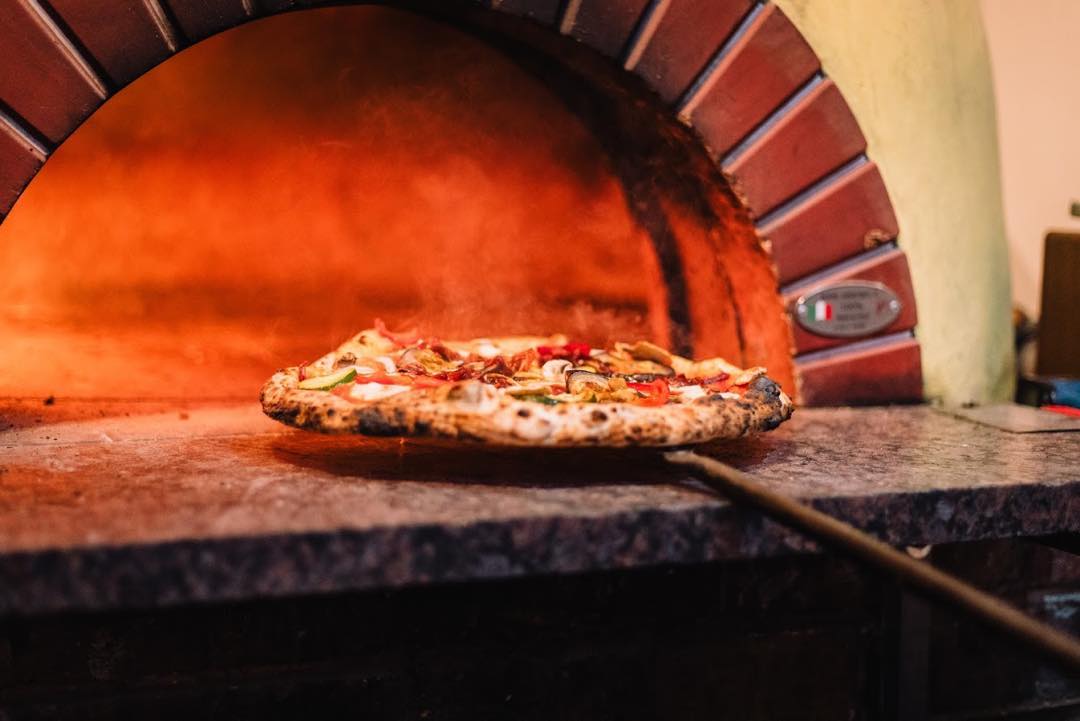 This independent artisan pizzeria is a true shining star of the city. With a strong focus on simple, high-quality ingredients, these are some of the most incredible pizzas you will ever sink your teeth into. Originally beginning life as a bakery making beautiful sourdough loaves, they soon moved into pizza territory, using their knowledge of baking to create outstanding pizza bases. The speciality dough is allowed to rest and develop for a minimum of 24 hours to give it the light texture and beautifully bubbly crust. If this place isn't on your radar yet, it definitely needs to be. Right now!
Location: 1377 Pershore Road, B30 2JR
Kin Home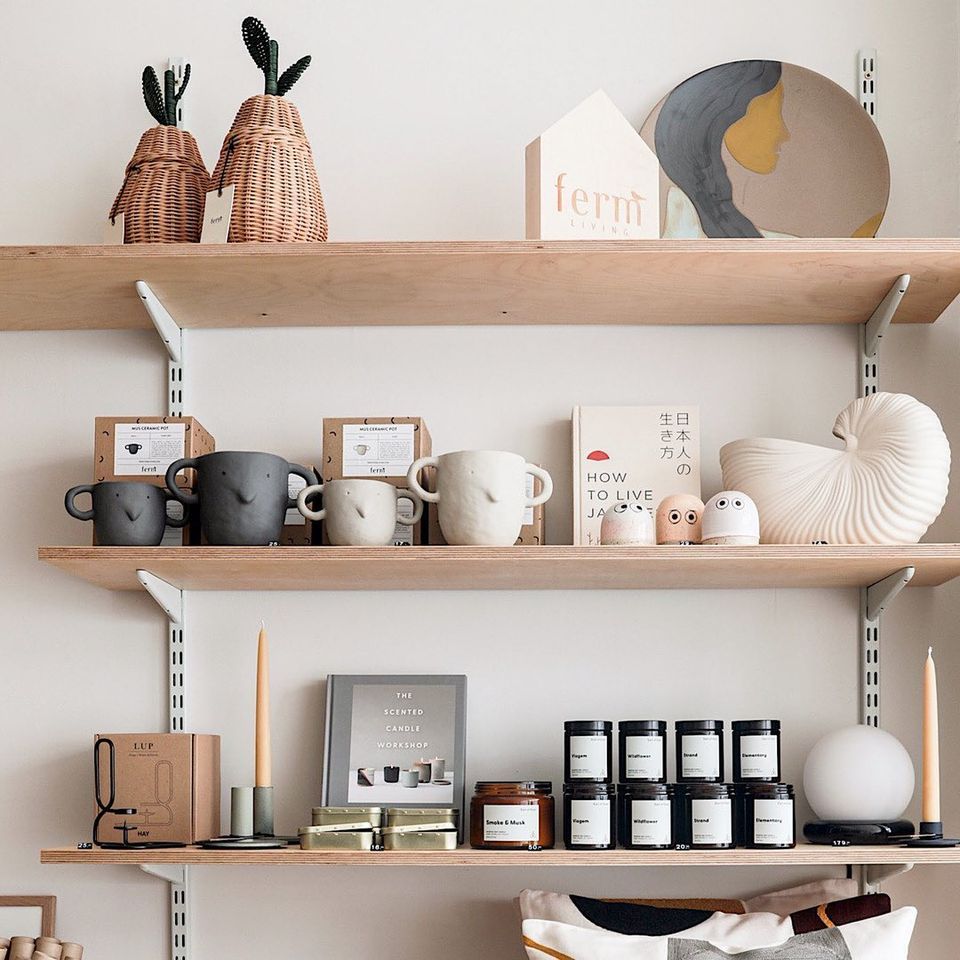 If you love homeware, Kin Home is a treasure trove of beautiful, carefully-curated pieces to upgrade your home. The high quality, Scandi-style pieces will be a wonderful addition to your home. It's well worth the trip to Moseley to peruse the shelves filled with homeware, stationery and lifestyle items. The collections have been brought together from across UK, Europe and beyond, from brands that share the same vision and passion as Kin Home. IB top tip: they also have a beautiful range of gift options and greetings cards, so why not pop in and pick up something for that upcoming birthday?
Location: 10 Saint Mary's Row, B13 8JG
IB Deal: 10% off purchases
Otto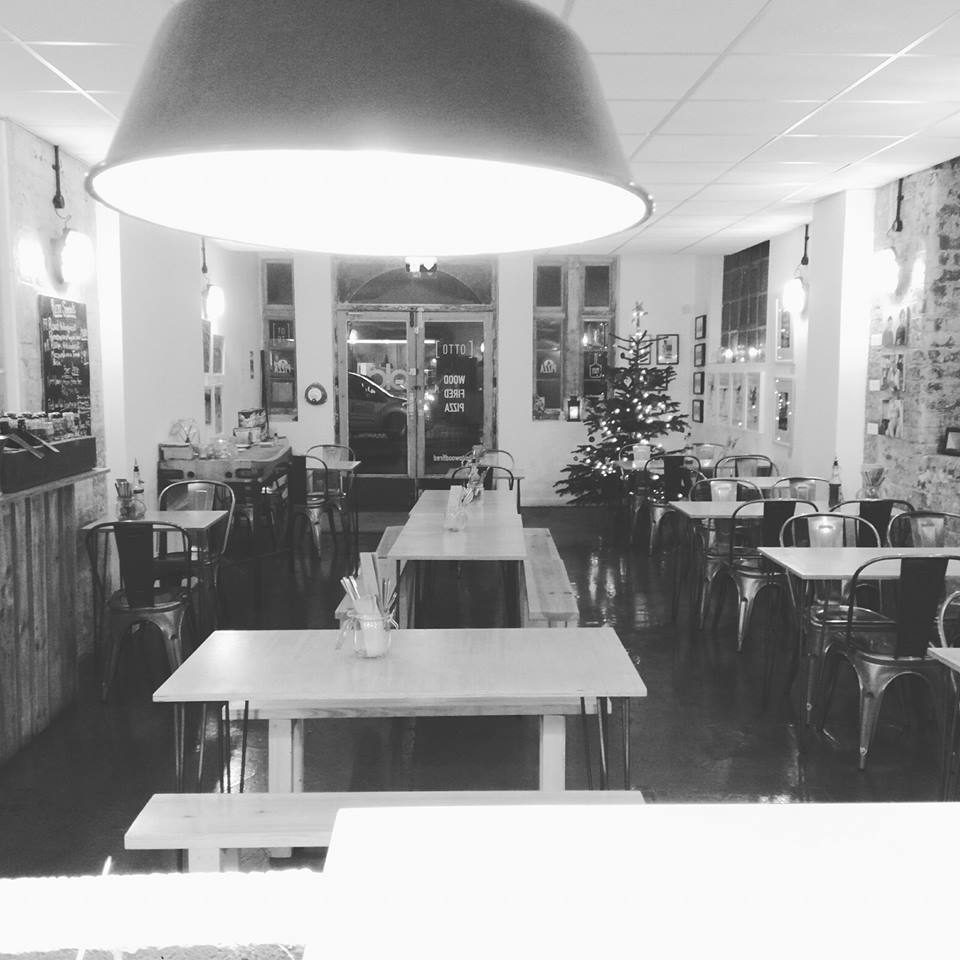 Pizza may not solve all of life's problems, but it sure as hell helps! Otto is a true gem, nestled in the crown of the Jewellery Quarter's culinary scene, providing Brummies with everyone's favourite circular, tomato and cheese laden, dough-based meal. With a rustic charm to the interior and an open kitchen where you can watch the chefs lovingly prepare your pizza in front of you, this is a lovely, relaxed restaurant, ideal for a cosy, chilled date night (or mate night).
Location: 14 Caroline Street, B3 1TR
Royal Watan's Kashmiri Restaurant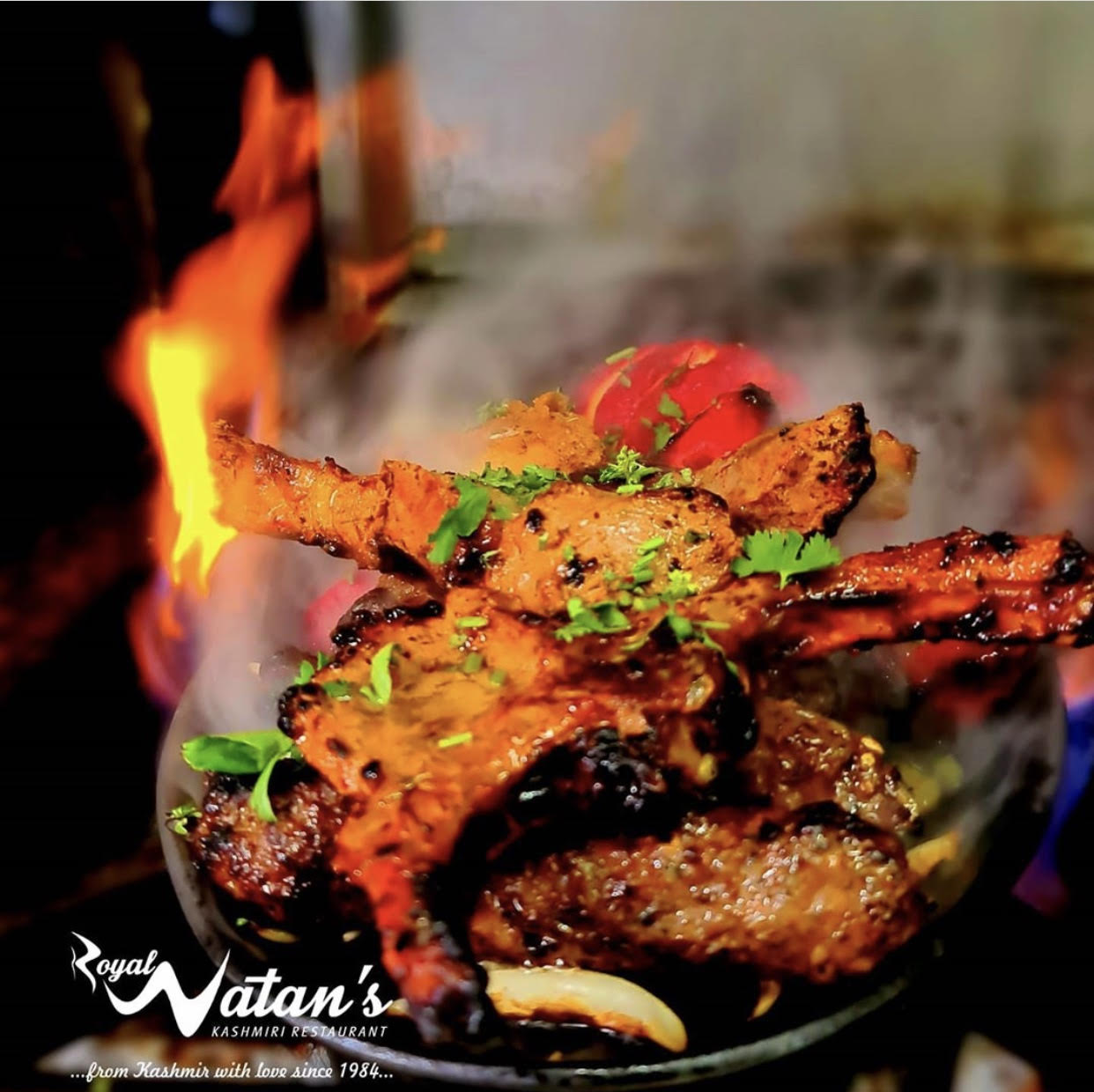 Established in 1984, this Kashmiri restaurant has been serving their traditional and authentic cuisine for over 35 years. This family run Balti restaurant is widely regarded as one of the very best in the city, offering fresh and authentic dishes to scores of loyal customers and newcomers alike. They are committed to using the freshest and finest ingredients to create the tastiest, most authentic Kashmiri food. Their passion shines through in the unbelievably tasty dishes they serve. They also offer take-away service. Make sure you head there immediately to try this place out for yourself.
Location: 602-604 Pershore Road, B29 7HQ
Malaysian Delight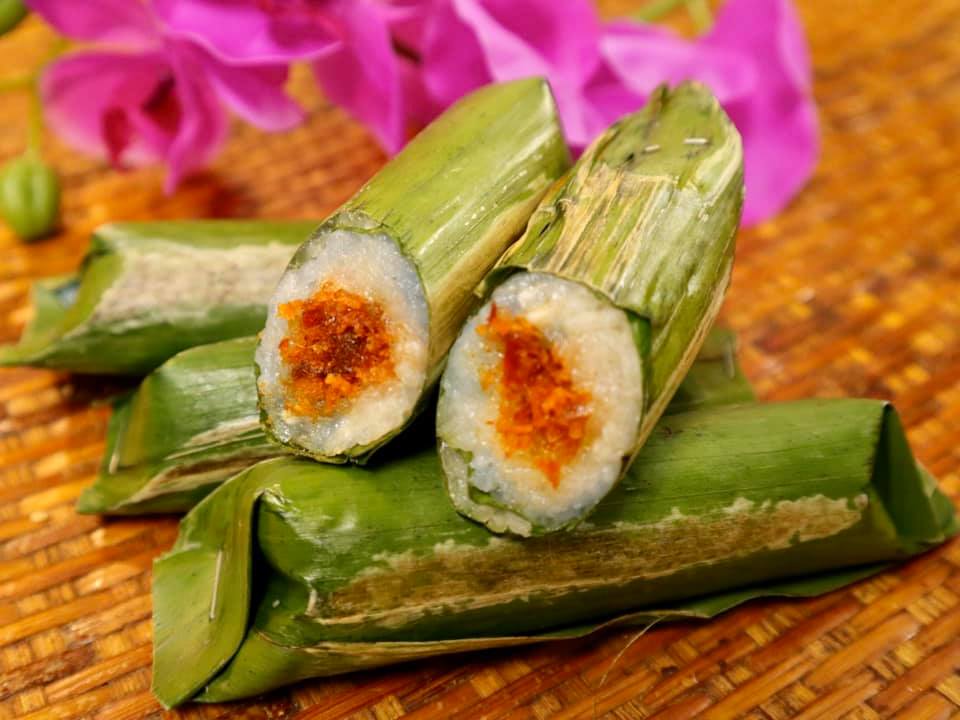 This casual dining spot is bringing a taste of Malaysia to the streets of Birmingham. Serving authentic, traditional Malaysian dishes in a casual, minimal dining space, this is a wonderful spot for a bite to eat and to try something different. Fresh from a fairly recent refurbishment, if you've been before it's worth checking out again. Found in the heart of Chinatown, swing by for a tasty meal.
Location: 8 Ladywell Walk, B5 4ST
Mojam Afro-Caribbean Grocery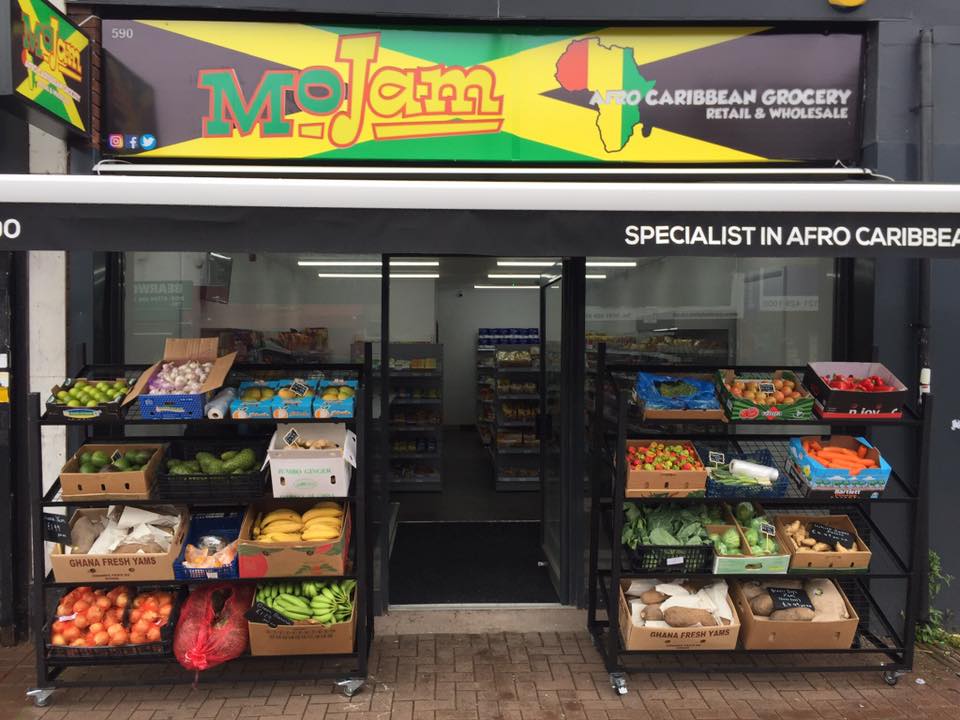 This Afro-Caribbean grocery store is a true hidden gem, found on Bearwood Road, Smethwick. Specialising in produce from the Caribbean, this is a wonderful place to pick up some hard to find ingredients and cook up a Caribbean storm. Stocking lots of fresh ingredients from sweet potato and yam to fresh mangoes, papaya, plantain and okra alongside a range of traditional Caribbean products usually only found on those sunny islands. Find Jamaican buns, Caribbean cakes, drinks, snacks and more all the way from Jamaica. Open all week, pop in to discover a taste of the Caribbean right here in Brum.
Location: 590 Bearwood Road, B66 4BW
Cafe Artum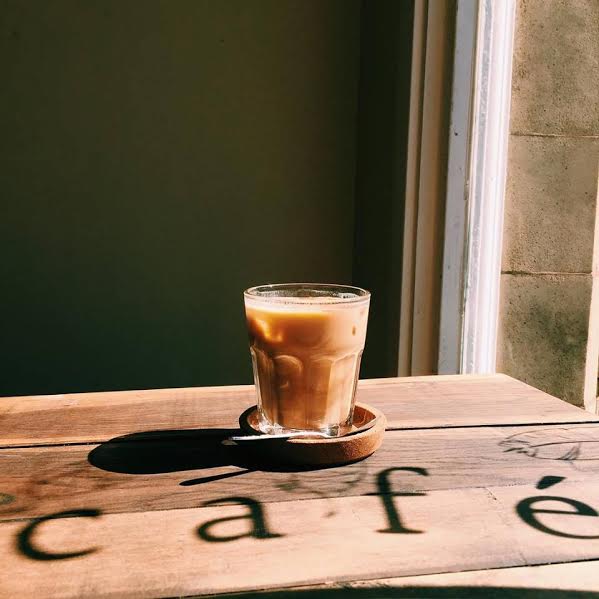 At its heart, Cafe Artum is a social space, combining two of life's greatest pleasures: music and food. A place to meet friends, a place to settle down and work on that all important, looming deadline, and a place to discover new friends. This record store and cafe is truly a hidden gem where you can while away an hour or two browsing the selection of records to purchase, or sit and enjoy coffee and cake with friends. With three turntables and banks of records to browse through (from electro and house, to hip-hop and jazz), music is a big focus for this cafe, and a place to discover new favourite records. Also offering sandwiches, this is a great little lunch spot away from the office. Head down to Cafe Artum and see what you will discover.
Location: 177 Corporation Street, B4 6RG
IB Deal: 10% off sandwiches, coffee, teas and cakes
The Clean Kilo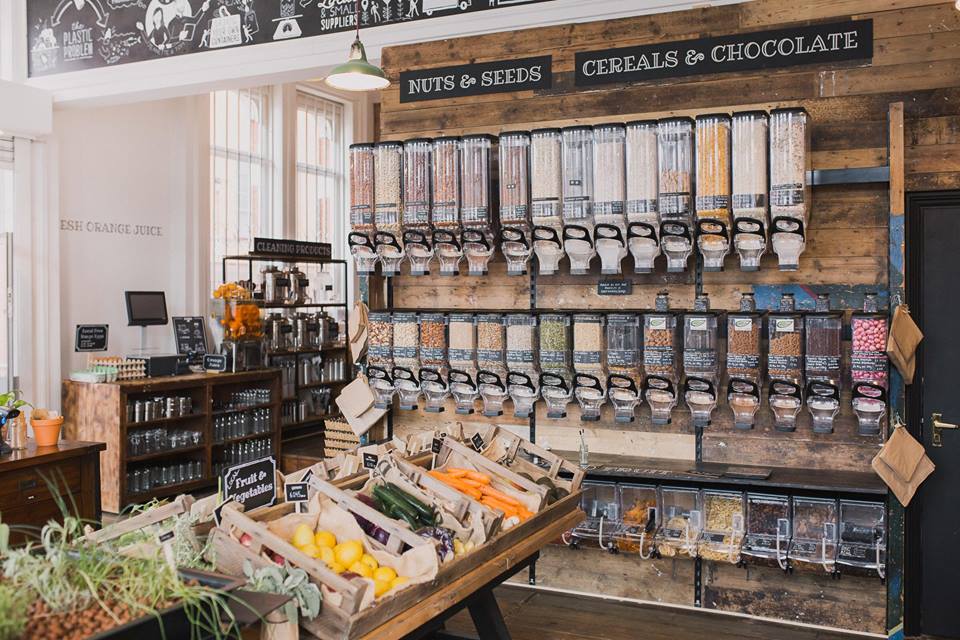 With the rise in awareness for the need to reduce our plastic consumption and help protect our planet into the future, comes the demand for more sustainable practice. Enter: The Clean Kilo. As a relative newbie to Birmingham's indie scene, The Clean Kilo provides Brummies with an alternative to the heavily-packaged products available at traditional supermarkets. Head here to browse the range of plastic-free fruit, veg and store cupboard staples (you can pick up rice, pasta, flour and loads more, paid for by weight so you don't need to waste anything – just bring your own container, buy a re-usable one in store, or use one of their donated containers for free) and grab yourself guilt-free groceries. They stock fresh produce from local farms, as well as plastic-free lifestyle products (from cleaning supplies to bamboo toothbrushes and more). Well worth a visit, this hidden gem is doing something good for Birmingham and the planet.
Location: 1 Gibb Street, B9 4AA
IB Deal: A choice of FREE gifts when you spend over £20
Look In
Hidden away in the depths of the Chinese Quarter is a lesser-known gem of a Chinese restaurant. If you love Chinese food, this place really needs to be on your radar. Specialising in roast meats, Look In is a must for meat lovers. Served with fluffy white rice, this is the ultimate in Chinese comfort food. You may have heard of neighbouring Peach Garden, where the two brothers who opened Look In previously worked and have brought all of their expertise to Look In. Head here for delicious roast duck and pork and you'll be sure to be coming back for more.
Location: 6 Ladywell Walk, B5 4ST
Little Blackwood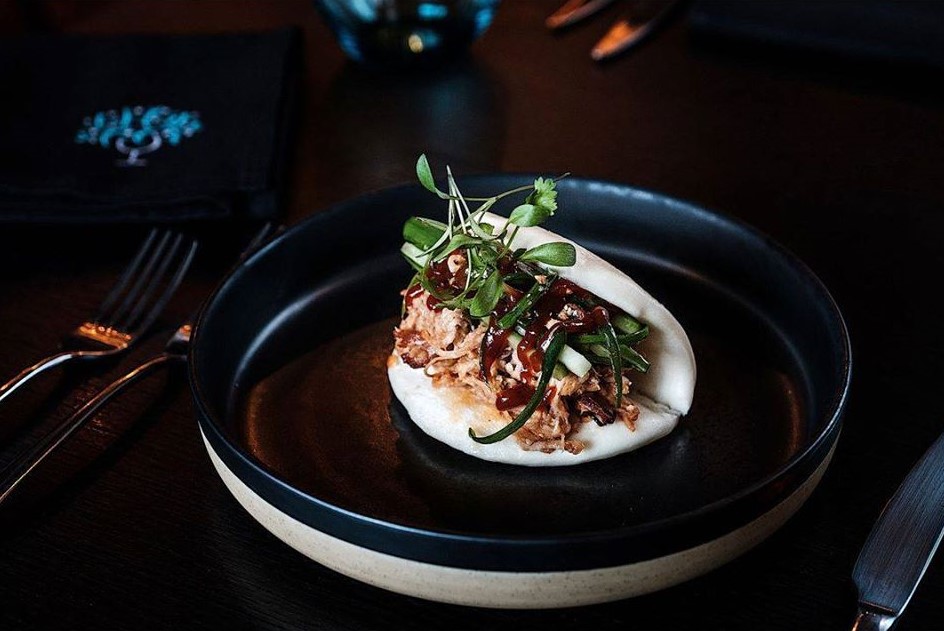 The jewel in Moseley's crown, Little Blackwood is the delightful neighbourhood restaurant that you've been missing all this time. Taking the freshest seasonal ingredients and presenting them in exciting dishes to delight the senses is the name of the game, and Little Blackwood plays that game so well. With all of the ingredients sourced within a 35-mile radius of the restaurant and a menu that changes regularly to reflect the freshest ingredients of the season, this restaurant focuses on high quality ingredients. Seasonal, fresh, flavourful and innovative dishes make this place a must for any foodie, and affordable pricing makes it accessible. Whether you're celebrating a special occasion, heading out on a date night, or simply just grabbing dinner after work, this restaurant is perfect for any occasion. If you've not yet been, get yourself there immediately!
Location: 145 Alcester Road, B13 8JP
IB Deal: 10% off food (weekdays only)
Zen Metro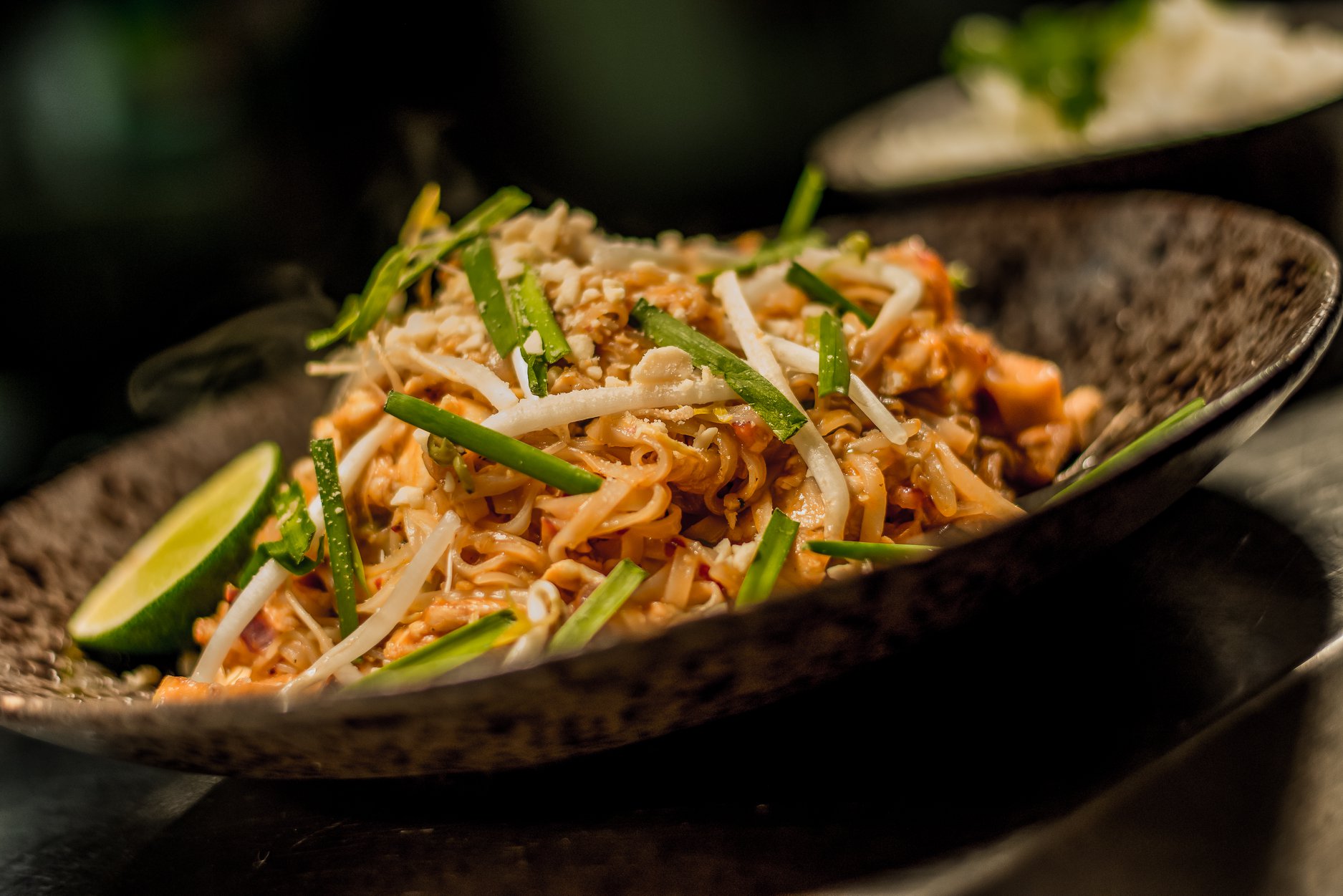 This award-winning Thai restaurant boasts a great central location in the heart of the City Centre. They are all about mixing classic and contemporary in everything from the décor to the food menu. The lunchtime menu is filled with more British classics you're more likely to find on a gastropub menu (think fish and chips, gammon and beef burgers), whilst the real shining star is the evening menu. In the evening they serve delicious Thai dishes using traditional flavours with a modern twist. Their signature dish, The King's Platter, is a starter for four featuring a whole stir fried lobster with Thai spices. They have vegan and gluten free menus too, perfect for groups with mixed dining requirements. Grab a glass of wine, beer or a cocktail from the bar and enjoy the ambience, complete with blossom tree centrepiece. If you're yet to visit, this is a must.
Location: 73 Cornwall Street, B3 2DF
Laghi's Deli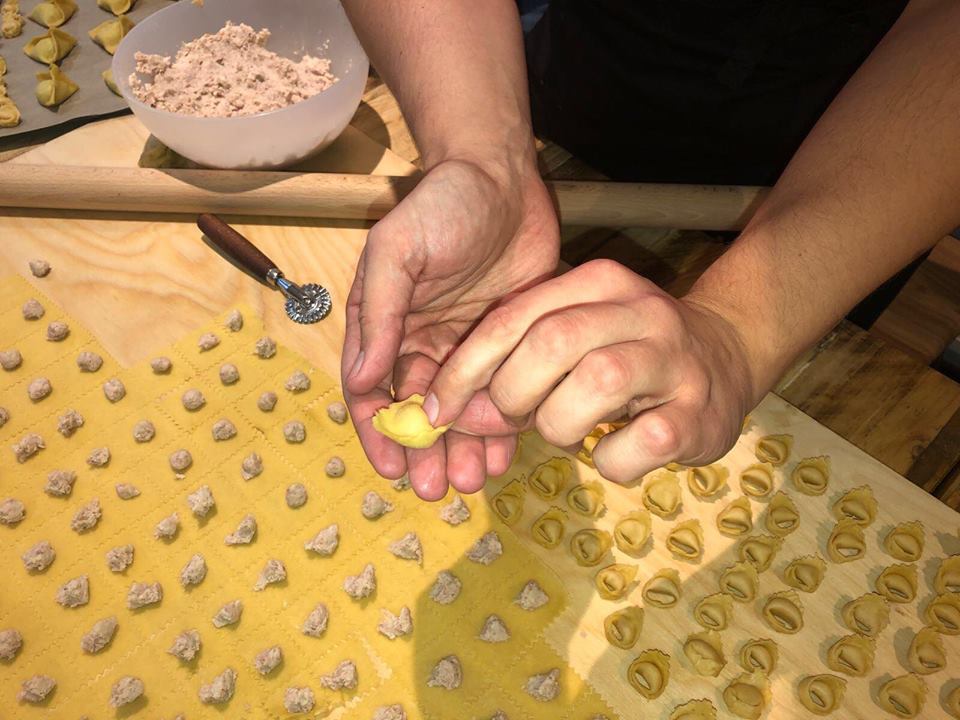 A visit to Laghi's Deli is like visiting Italy, but with a lot less travel and a lot more Brummies. As is the Italian way, family truly is at the heart of this restaurant. From handmade pasta to the freshest pizzas, you'll be very hard-pressed to find an Italian restaurant more authentic than Laghi's Deli, this side of Italy. As their name suggests, Laghi's isn't just a restaurant, they are also a deli where you can pick up some of the finest Italian produce – from some of the best olive oils, to delicious cheeses and charcuterie, and handmade pastries (and doughnuts that are to die for). Sit in and enjoy a coffee or come back for lunch or dinner and enjoy the magnificent selection of homemade pizzas, pastas and more. We LOVE this place, and know you will too.
Location: 22 – 24 Islington Row
IB Deal: 10% off the bill (Monday – Thursday) OR 20% off takeaway pizzas (anytime)
The Wolf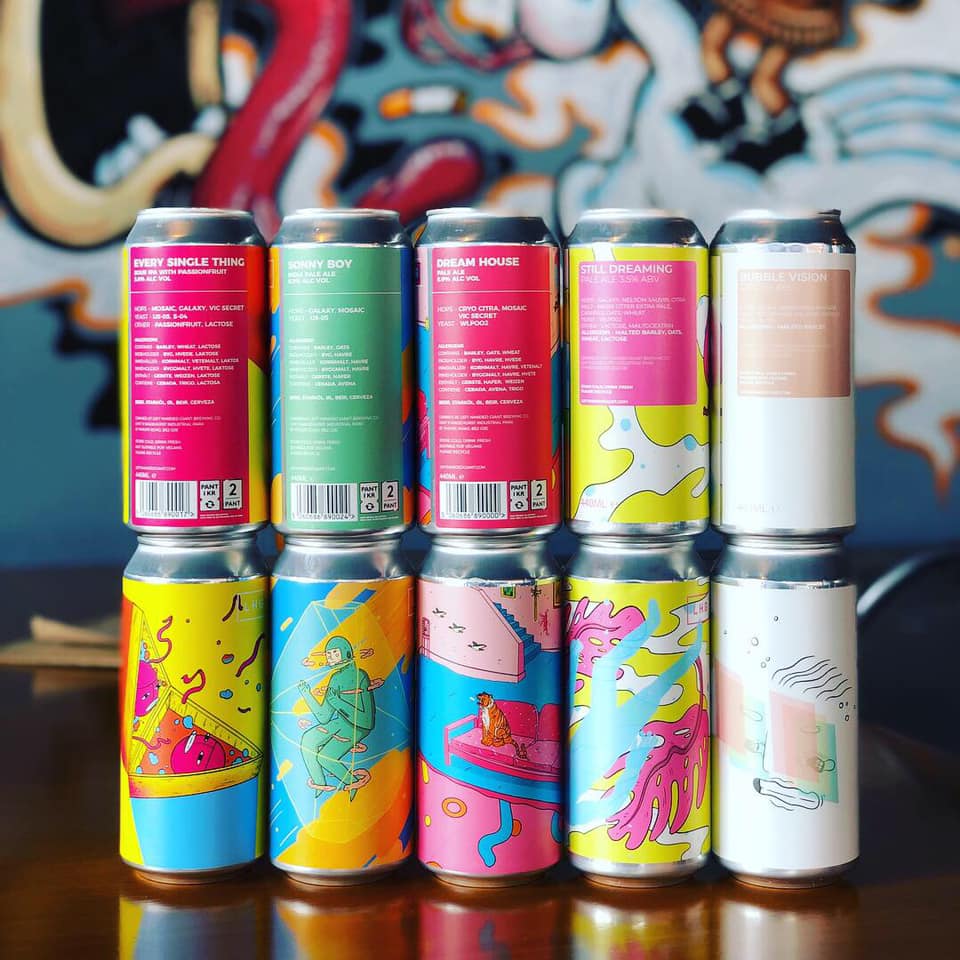 The Wolf is a local pub offering up what all the best local pubs do: delightful beer, pleasant surroundings and great company. Oh, and there's also cheese. That too. We do love cheese… With 10 different kegs on tap (funky eagle-and-wolf adorned taps to be precise), and loads of different canned and bottled beers, The Wolf has curated a brilliant selection of delicious beers perfect for the beer connoisseur and craft beer newbie alike (don't worry they have a carefully-curated selection of wines and spirits too). Discover new favourites, satisfy your thirst on that beautiful ambrosial nectar, feast on tasty pies, meats and cheeses, and then toast to IB for telling you all about this wonderful haven of craft beer.
Location: 2 – 10 Constitution Hill, B19 3LY
IB Deal: 15% off the bill
Medicine Bakery And Gallery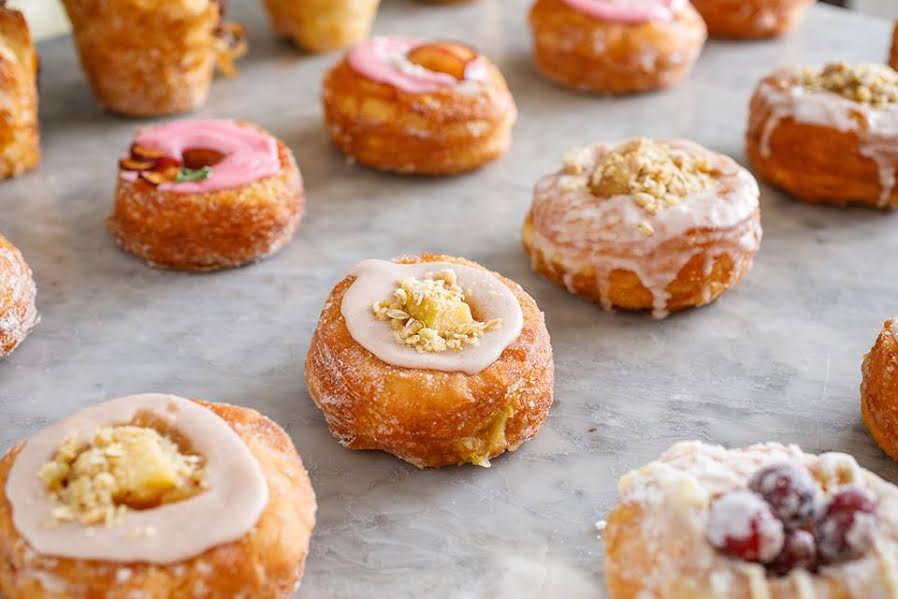 From the ashes of the former Medicine Bar, rose the phoenix that is Medicine Bakery. This is primarily a brilliant bakery, serving delicious baked goods – from robust loaves of sourdough to delicate croissants and pastries. But the crowning glory of the baked good selection is the cronut, a croissant-doughnut hybrid of epic proportions. Presented in a range of tempting flavours, the Medicine cronuts are a beautiful thing to behold. Sit in (the cafe area is light and airy with a patio-conservatory style, feeling reminiscent of a little Parisian cafe) or take out to enjoy on the road – but either way, you need to try one. This space isn't just a brilliant breakfast, lunch and coffee spot, it's also a gallery hosting regular cultural events and serving the community with a slice of the Medicine quirk that we all know and love.
Location: 69a New Street, B2 4DU
IB Deal: 10% off takeaway baked goods
The Whisky Club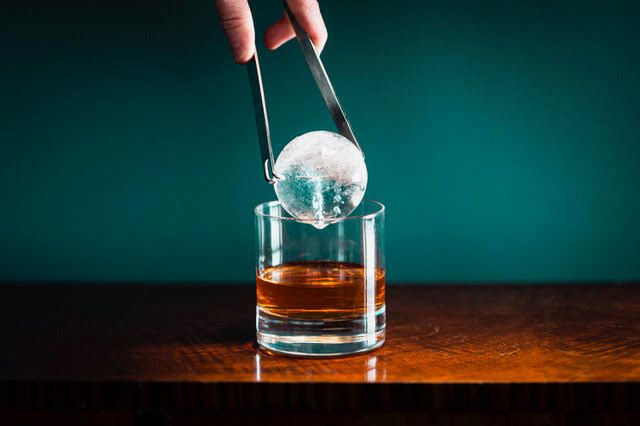 Tucked away next to The Museum Of The Jewellery Quarter, is The Whisky Club – a haven for whisky lovers. This bar is the perfect place to embark on your very own whisky journey, as at The Whisky Club they truly believe there is a whisky out there for everyone (you just haven't discovered it yet!). So even if you are a self-proclaimed whisky hater, head down to this bar and challenge them to find you a whisky you enjoy. Specialising in whisky and whisky cocktails, they also serve a small selection of non-whisky drinks, for if you really can't stomach the strong stuff. A 'must visit' for any whisky lover, their collection of rare and hard-to-find whiskies are a wonderful thing to behold. And to drink… that most of all.
Location: 75 – 80 Vyse Street, B18 6HA
IB Deal: The Whisky Club – 10% off Cocktail Collection Boxes using the code: IndieBrum10
Habaneros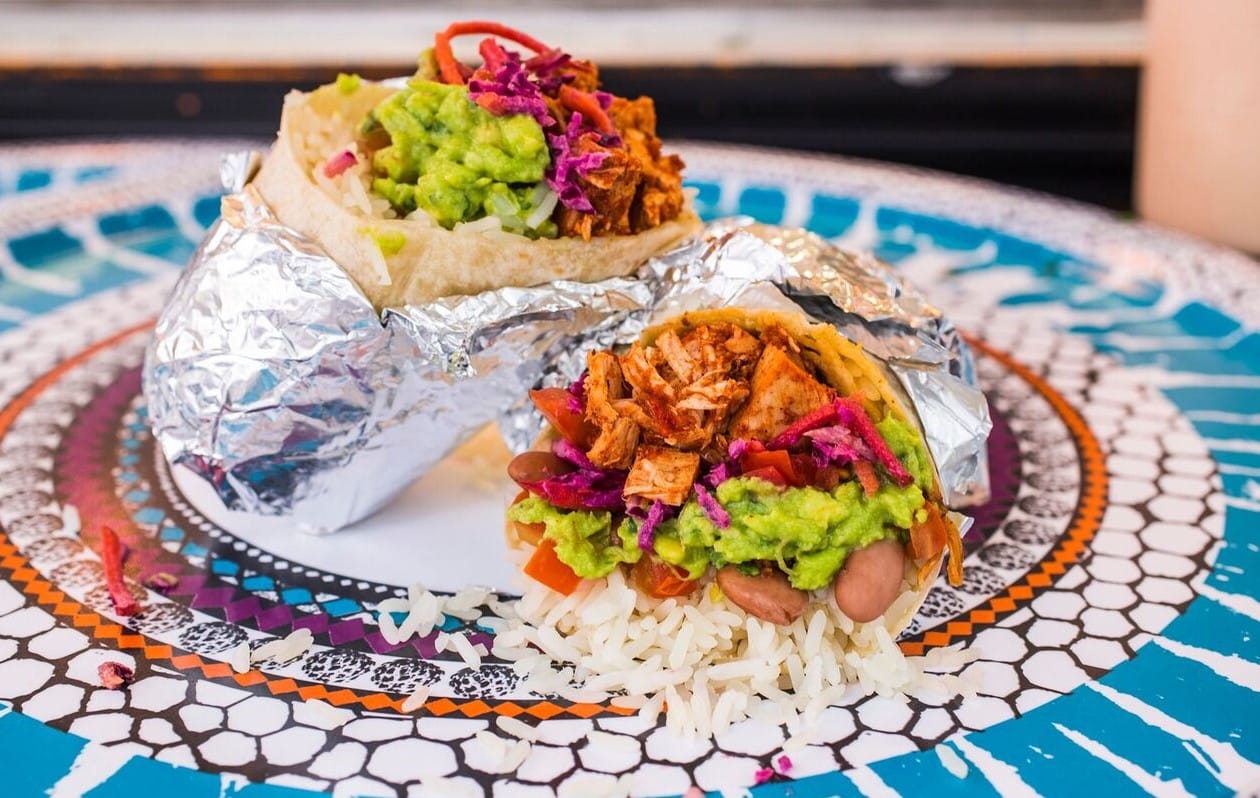 In Birmingham, street food is king. We love it, and when we hear those special two words together our bellies start to rumble and a dull glaze films over our eyes. We NEED street food. Now! If you work in an office around Temple Row (outside Pigeon Park), or just anywhere in Birmingham really, and you haven't been getting your street food fix at Habaneros then you've been doing life all wrong. Freshly-made burritos wrapped right in front of you. And you get bang for your buck as they're stuffed tight with all manner of tasty goodness – chicken, pulled pork, beef, as well as the essential extras of rice, salad, salsa and guac. Because no burrito is complete without them. Their sauces are all homemade too, and taste like heaven wrapped up in a tortilla. We'll meet you there.
Location: Temple Row, B2 5JP
IB Deal: 10% off the bill
Vincent Van Doodle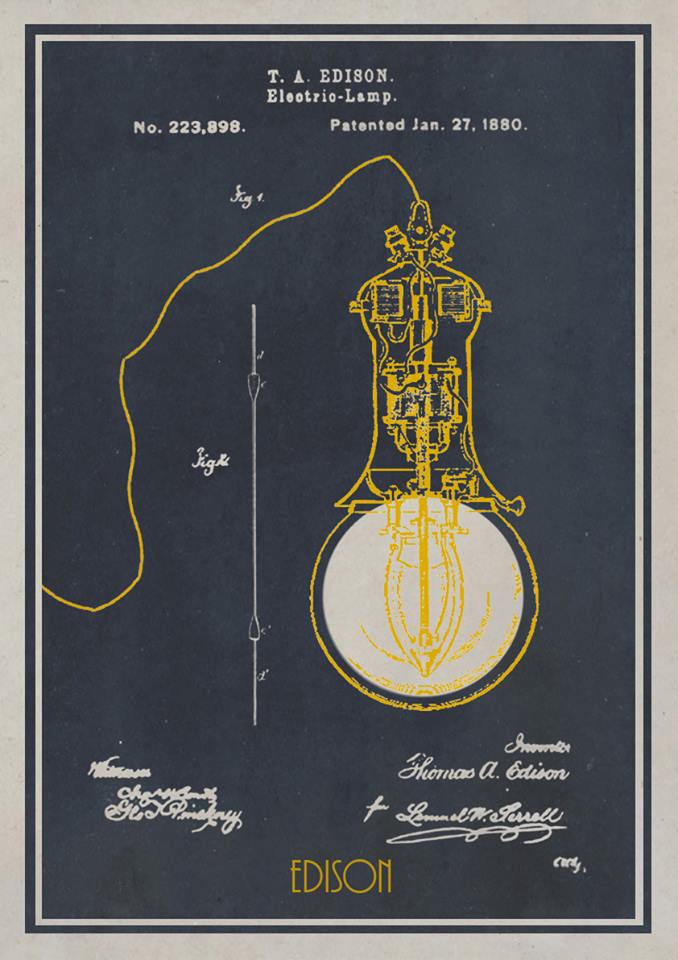 A homeware shop with a difference, Vincent Van Doodle is all about quirky and unusual art to put a personal stamp on your home. From their geek-chic graphic design prints depicting Edison's lightbulb and a strand of DNA to their Midlands Music posters (depicting famous musicians from the region) and their posters of celebrity mugshots, there's something for everyone. We love their modern takes on classic movie posters and their striking nature prints too. There's up-cycled furniture, ace photographs and plenty of trinkets for you to pick up while having a nosey about – and if you fancy sprucing up your home with some intelligent homeware, or effortlessly cool movie posters, then Vincent Van Doodle is your first (and only) port of call.
Location: Link Street L10, B5 4BU
IB Deal: 10% off purchases
IKON BOOKSHOP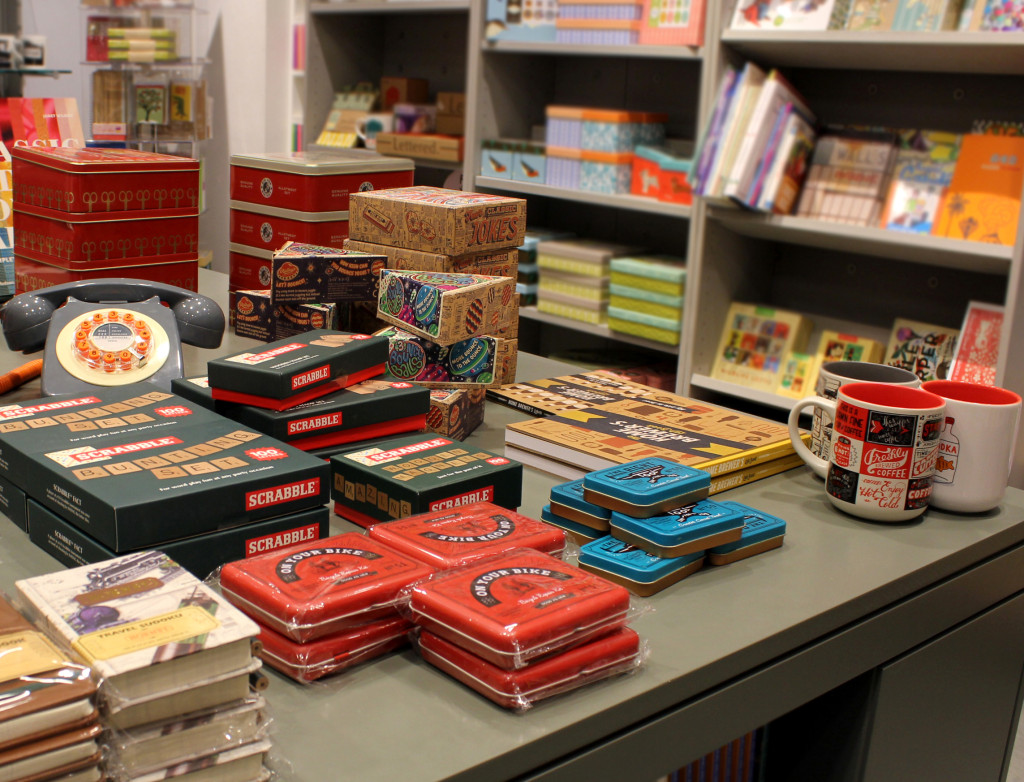 Birmingham is all the richer for boasting an internationally-renowned contemporary art gallery which sees thousands of art aficionados and culture vultures visit each month. Once you've perused the wonderful artwork on display in the Ikon Gallery, we'd like to draw your attention to their gift shop. Everyone loves a gift shop, often it's the best part of visiting a museum, zoo or cultural sight. Ikon's gift shop (unbeknown to 98% of the populace of Birmingham) is one of the best places to pick up specialist art, design and architecture books. They also stock some of the very best Birmingham products (created by our good friends Frilly Industries, Working Clasp and others) and sell limited edition prints. Essentially, if you love Birmingham (or art) they will have something in stock for you.
Location: Ikon Gallery, B1 2HS
IB Deal: 10% off all purchases (excluding magazines and limited edition prints)
ANTEP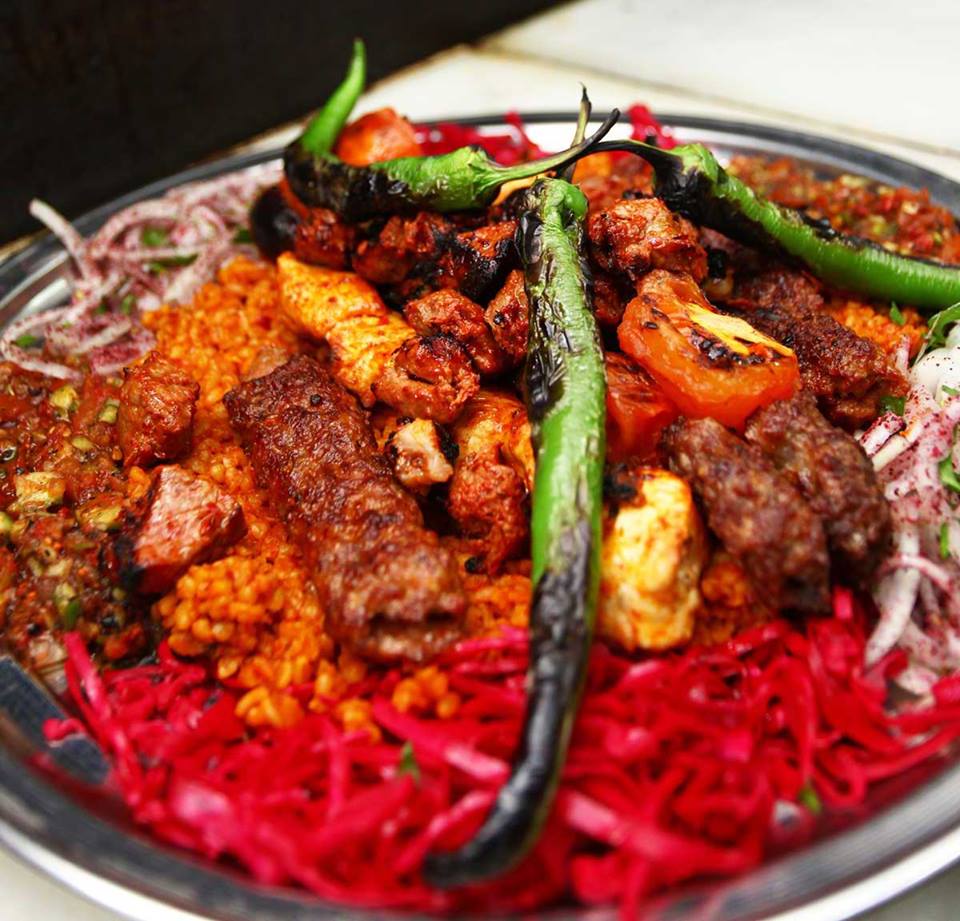 For foodies in the know, Antep is the place to go. Thems our rhymes, it ain't a crime. Ok, we'll stop now… Back to Antep. Folks, this is Turkish cuisine at its finest. There are small plates, skewered meats and vegetables from their charcoal grill (which are to die for, trust us), and then there's the Antep platter – a huge platter of meat, meat, maybe like one chilli (token vegetable quota hit) and then more meat. We like this, because we like meat. It will set you back a few pennies, but then again there's enough food on the platter to put two fully-grown adults into a deep food-induced coma. Colourful dishes, bold tastes and great prices, you really can't go wrong at this hidden gem haven of Turkish delights*.
*Disclaimer: they probably don't actually serve Turkish delight. That was just us being all wordy and stuff.
Location: 368-370 Ladypool Road, B12 8JY
La Fibule
Moseley is rather renowned for its fantastic independent scene, and to add further fuel to the fire is La Fibule. Tucked away (yet aren't the best ones always a little off the beaten path?), La Fibule is a restaurant which serves an array of beautiful and decidedly moreish Moroccan cuisine. One of the best attributes of this ace restaurant is that it's BYOB – which keeps costs down and means that you can bring your own favourite tipple from home. Now, let's talk food. It's Moroccan, which means tangines. Lamb tagine. There are other tagines  but really, you just want the lamb tagine. It is the bee's knees.
Location: 31 Woodbridge Road, B13 8EH
THE CHOCOLATE QUARTER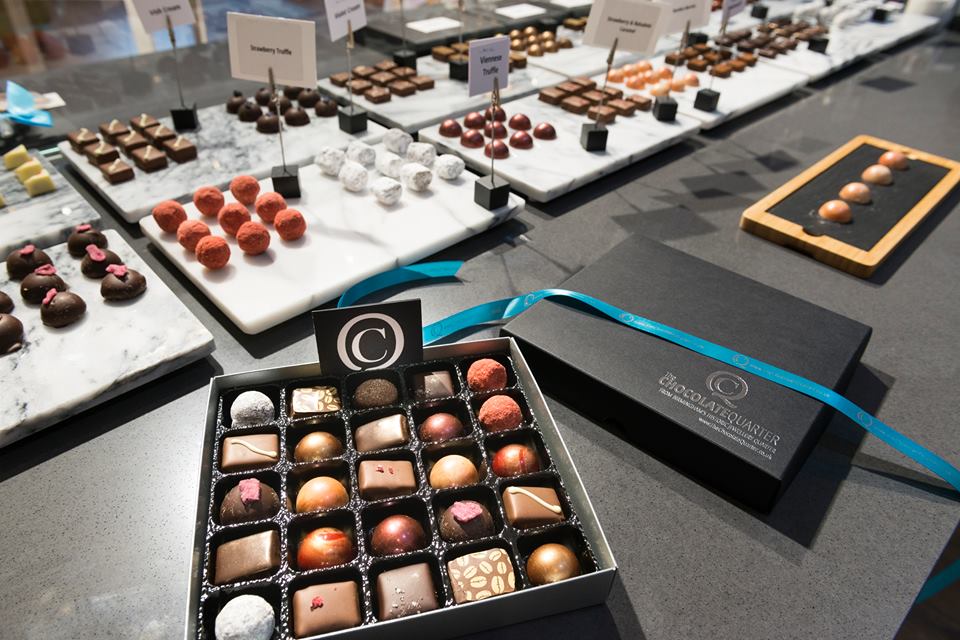 Everyone loves chocolate. If you say you don't, you're either lying, crazy or lying. The Chocolate Quarter hand-make all of their own chocolates and truffles, and Easter eggs, and just everything! We apologise to your waistlines and wallets in advance for telling you about them. From smoked bacon-infused truffles and Cherry Bakewell truffles, to alcohol-imbued chocolatey delights (mixing our two favourite things right there), get ye to The Chocolate Quarter and try not to buy everything in sight (well until we've got our chocolates at least, then buy away!).
Location: 1 Spencer Street, B18 6DD
IB Deal: 10% off all purchases (in store) and 10% off chocolate experiences (bookings of 6 or more people)
Faculty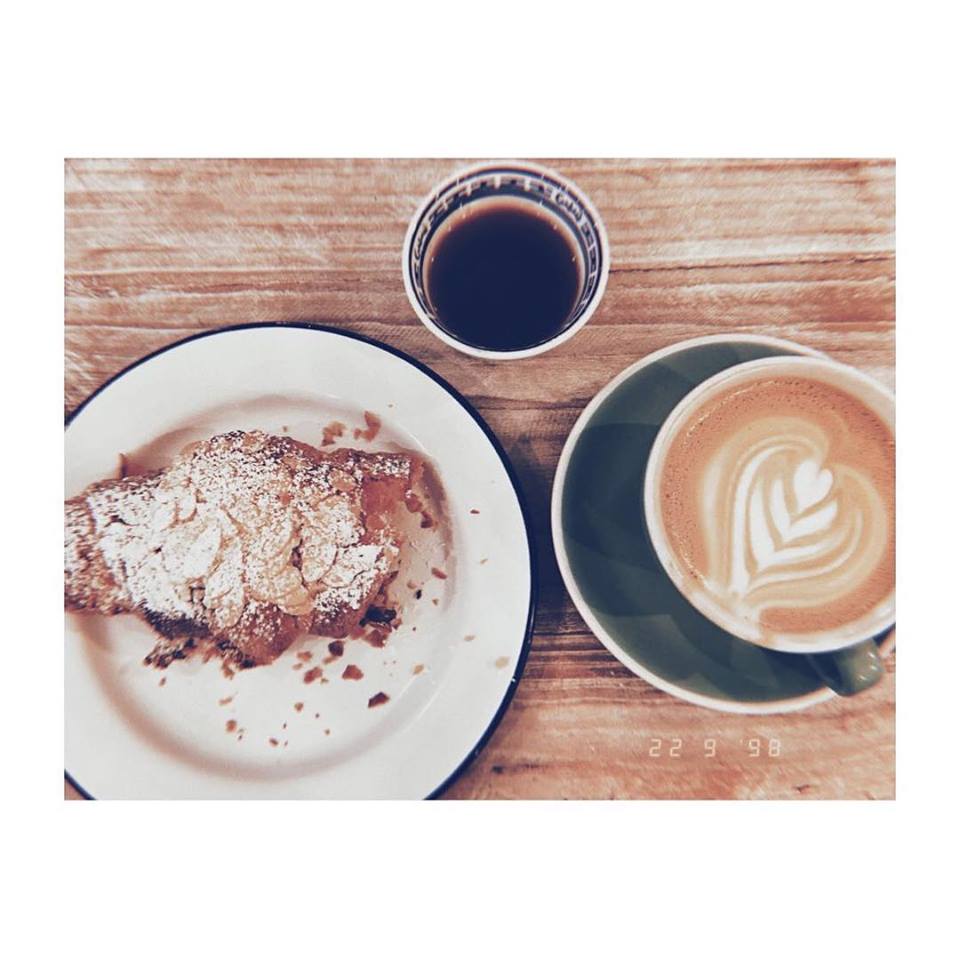 Coffee in Birmingham is a sacred thing. We love it here and we're very lucky to have a score of really wonderful coffee shops dotted about the city, dedicated to seeing to our caffeine needs. Faculty is one such haven. Located in Piccadilly Arcade (opposite the entrance to New Street Station), Faculty is a coffee shop you could easily walk right past without knowing it was ever there. Yet, upon discovery, you realise you've stumbled into a rather marvellous spot where the coffee is incredible and there are all the baked treats you could possibly imagine (unless you're really greedy, like us). We love it there, and you will too.
Location: Piccadilly Arcade, B2 4HD
Ruga Bistro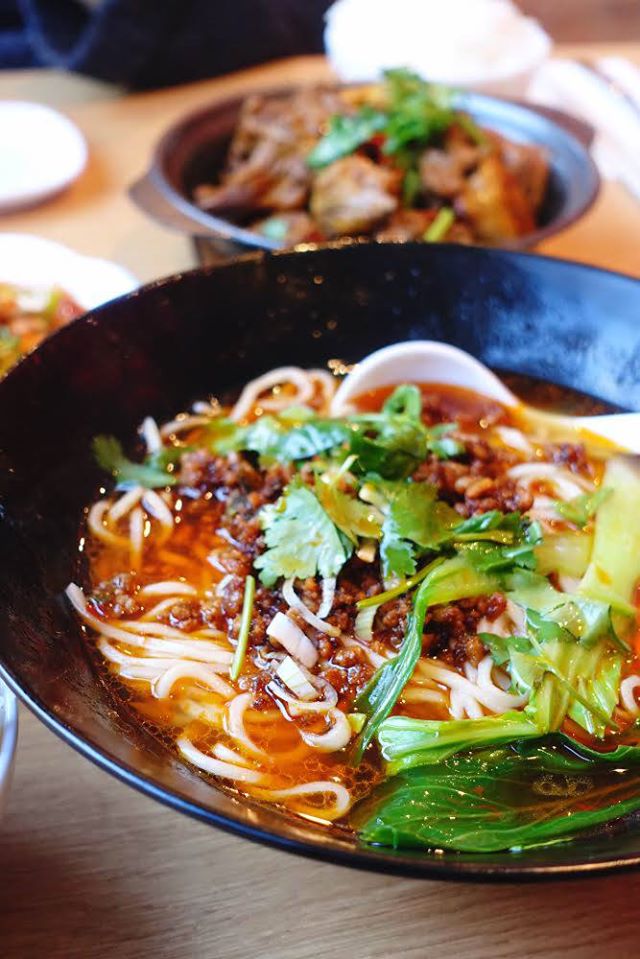 This brilliant Chinese restaurant can be found in the heart of Chinatown, next to Asia Asia Food Hall. Serving a mixture of classic take-away favourites and more traditional Chinese dishes, whether you feel like being adventurous or want to play it safe, this is a great little spot for a Chinese feast. They have an excellent range of vegetarian and vegan options too, so if you're looking for a Chinese restaurant where you can enjoy some delicious, authentic and plant-based food, this is a great option. The decor is light, bright and welcoming. If you're in the mood for Chinese, go check them out.
Location: 10 Pershore Street, B5 4RU
Viceroy Tandoori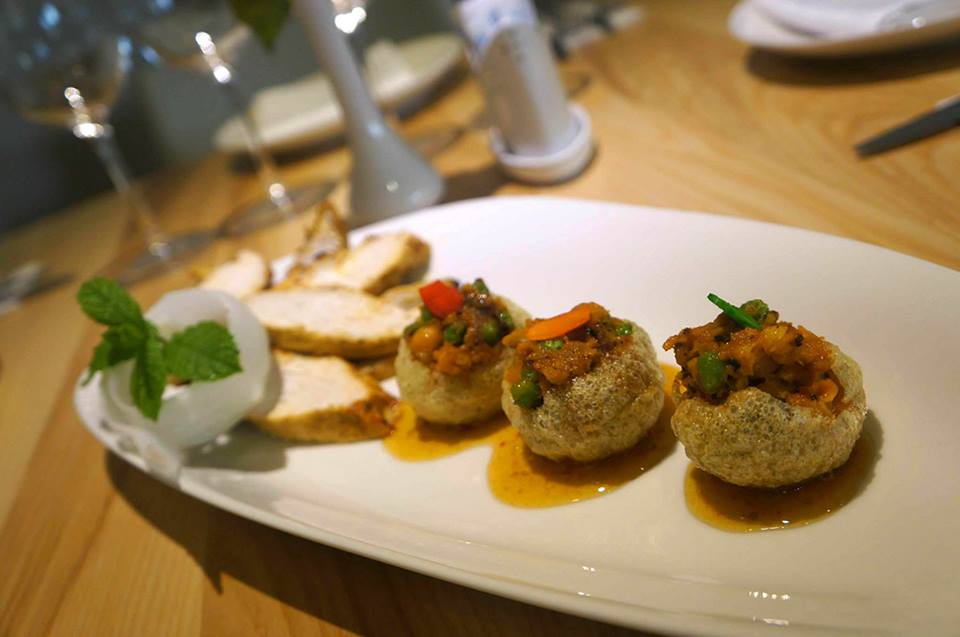 Birmingham is renowned for its magnificent Indian cuisine, yet what sets a simple Birmingham Balti apart from the rest? Viceroy Tandoori is the answer. Secreted in the depths of the Jewellery Quarter, Viceroy Tandoori is a seriously brilliant Indian restaurant. With a rather large menu which could daunt some at first – or just cause them to order everything, like us – Viceroy Tandoori takes traditional Indian dishes and gives them an independent twist. The long walk to this restaurant (or taxi ride, if you're not a rambler) is definitely worth the amazing Sub-Continent treats within. Trust us.
IB Top Tip: We recommend any of their lamb dishes. They are all simply incredible.
Location: 108-109 Icknield Street, B18 6RZ
Sabai Sabai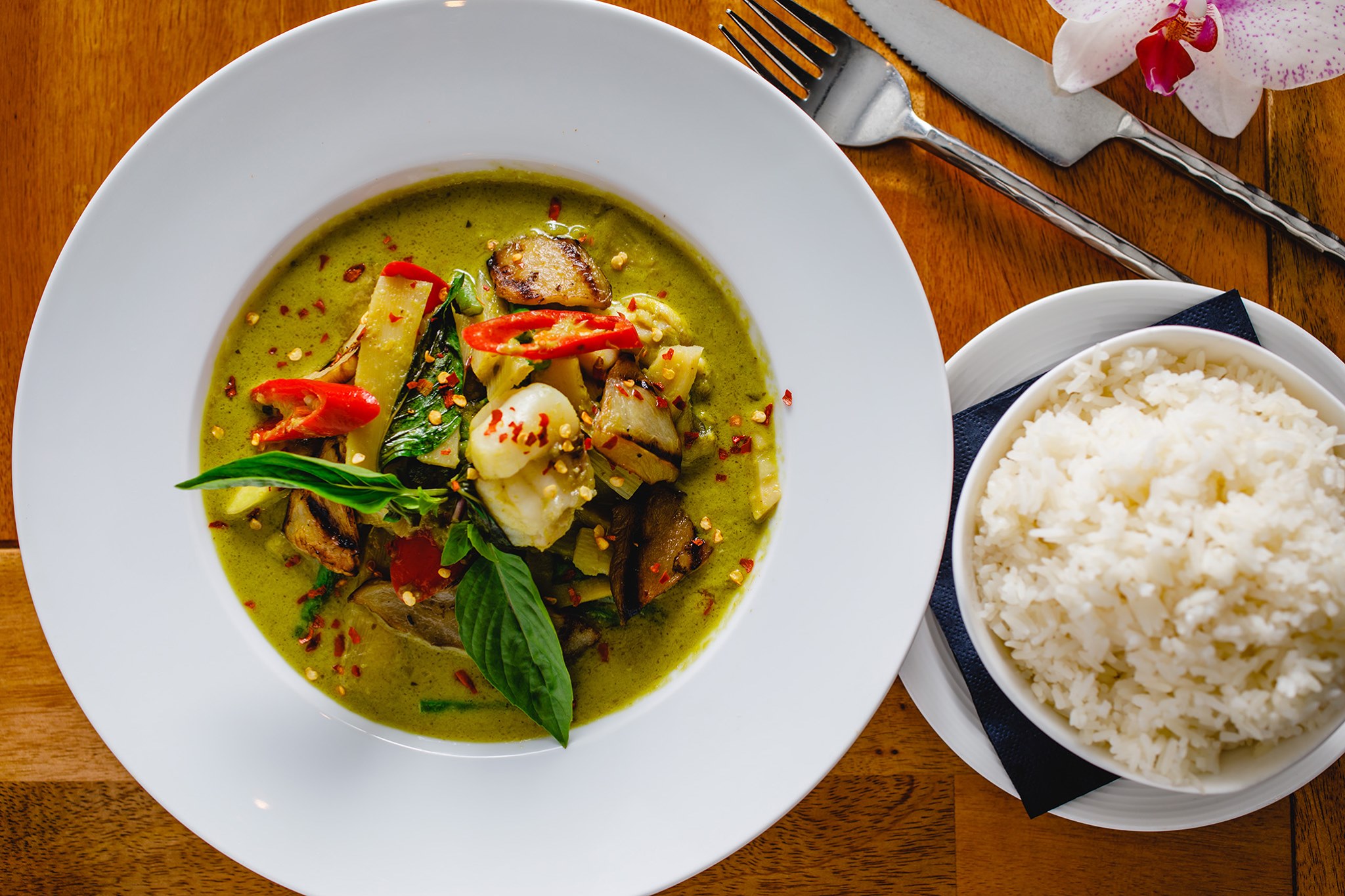 This chic and sophisticated restaurant is all about bringing a touch of class to the city. The husband and wife duo behind the popular restaurant opened their first Sabai Sabai in Moseley back in 2003 and since then the family-run restaurant proved so popular they opened another in Harborne and then the City Centre. Serving delicious and authentic Thai food in a stylish and contemporary setting, this fabulous restaurant will have you going back again and again. With an extensive menu of delicious Thai dishes, cooked and presented beautifully, along with refreshing cocktails with a Thai twist, you will be spoilt for choice. If you're yet to discover this (not so) hidden gem, make it a priority. You'll thank us later.
Location: 7 Waterloo Street, B2 5PG
Ken Ho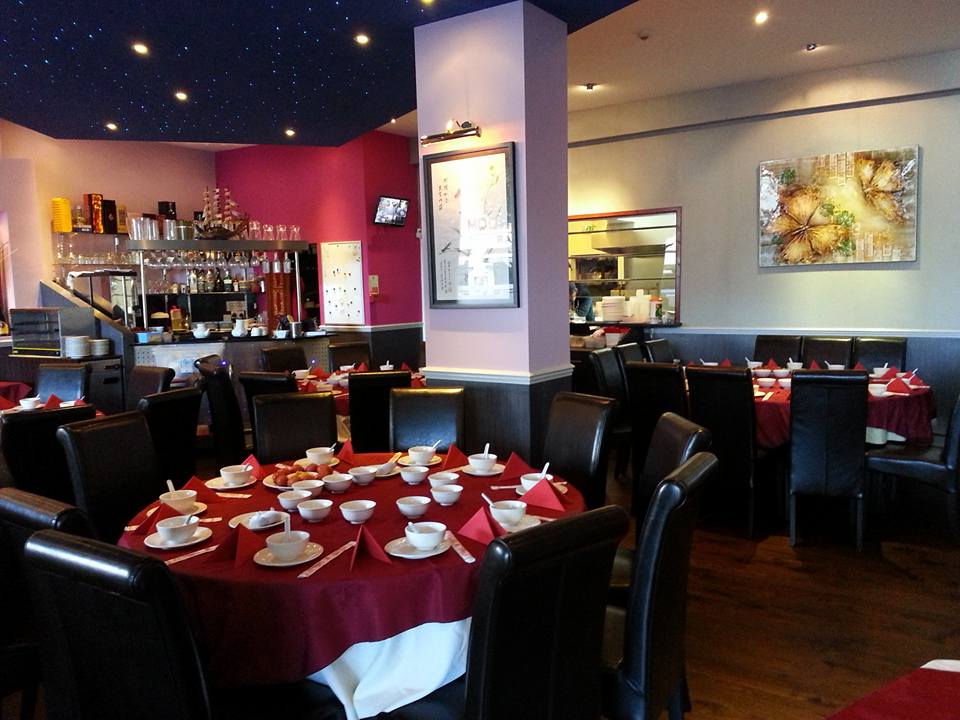 Found in Birmingham's Southside, just around the corner from Birmingham Hippodrome, this Cantonese restaurant is all about serving Chinese dishes with flair. Known for their authentic dishes, delicious Dim Sum and friendly service, this is a great place to get your Chinese food fix. The décor is warm and inviting, perfect for both casual dining and special occasions. If you're yet to discover Ken Ho, go check out this restaurant right away.
Location: 41-43 Hurst Street, B5 4BJ
Swordfish Records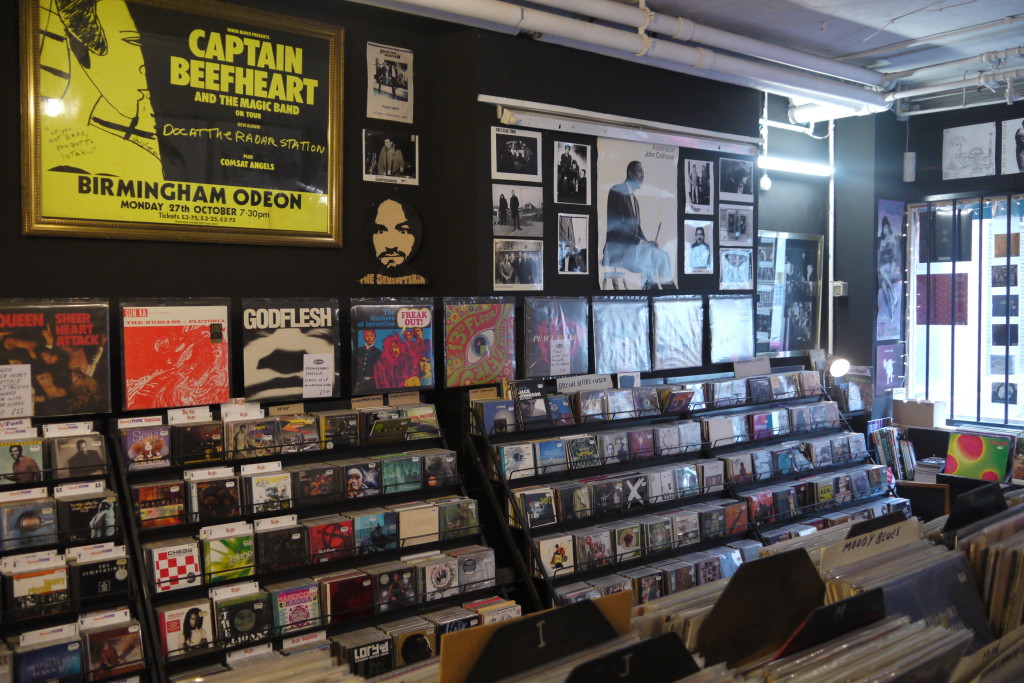 There's no better way to spend a lazy Saturday afternoon than rifling through the records at your favourite record store. Following the advent of downloadable music, independent records stores took a major hit, with the recent resurgence of vinyl only now starting to get more people off their laptops and into actual, real life record stores. Swordfish Records is a stalwart of Birmingham's independent scene and a golden oldie, paving the way for new independent businesses in our city. They have a brilliant selection of new and used vinyl and CDs, in addition to memorabilia and two owners who possess more knowledge about music than half the people on planet Earth combined. No exaggeration*.
*slight exaggeration.
Location: 66 Dalton Street, B4 7LX
IB deal: 10% off second-hand/used and vintage LPs and CDs
Peach Garden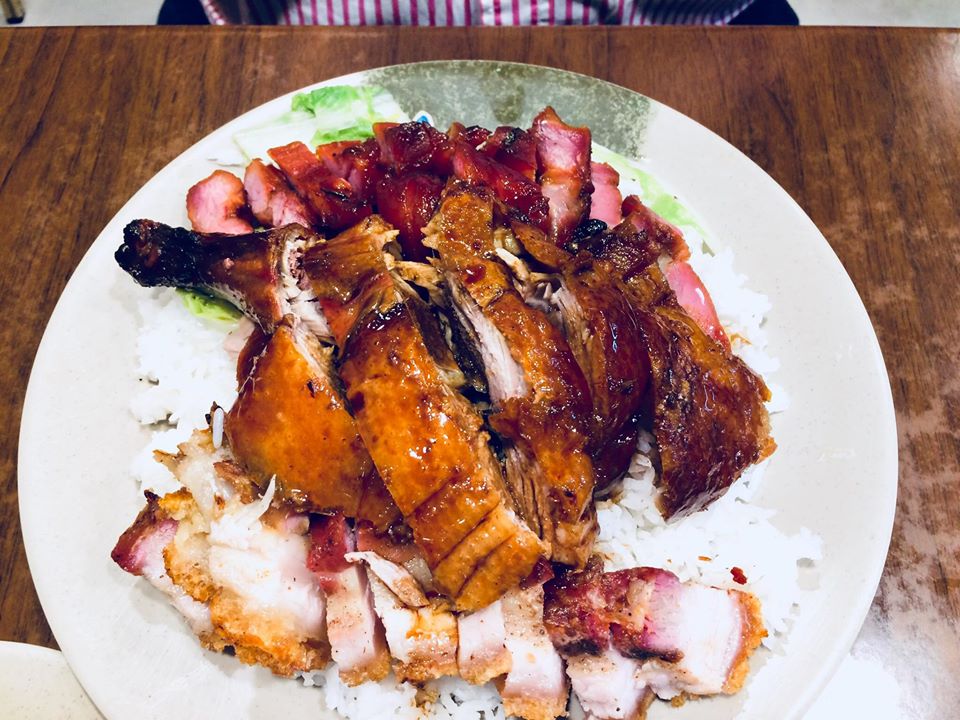 Photo: IG:@lebistromoore
Peach Garden, secreted down an alley in the depths of Birmingham's China Town (Southside), is possibly one of the best Chinese restaurants you will ever go to in Birmingham. Yes, we've just set the bar immensely high but it lives up to the hype. Trust us, we've not led you astray thus far. They specialise in roast meats (you can even see the hanging ducks pressed against the window as you walk past) and we recommend you either satisfy your hunger on their roast duck or suckling roast pig. Both are unbelievably tasty. The price range is extremely (obscenely) reasonable and you get hearty portions of the very best Chinese comfort food in town. We recommend you go. Right now.
Location: 34 Ladywell Walk, B5 4RX
Topokki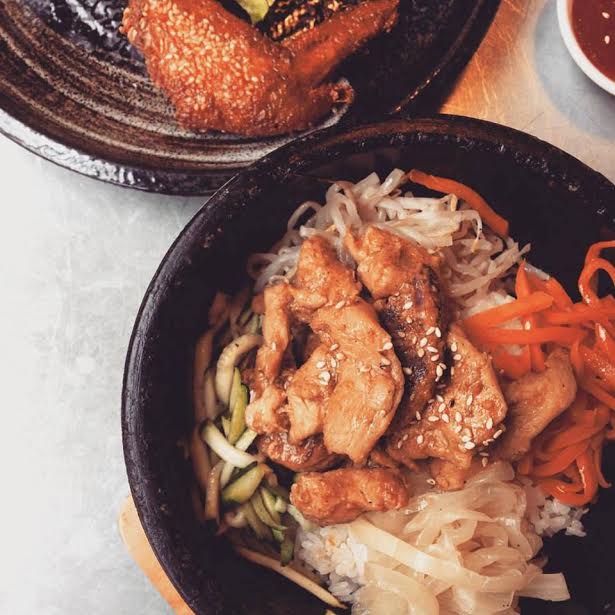 Birmingham's Southside district is filled with Chinese restaurants and eateries. However, we're going to point you in the direction of Korean restaurant, Topokki, because it's bloody marvellous. Simple and easy-going, Topokki is all about giving you a vibrant plate of food that leaves you satisfyingly full and with a huge grin on your face. The service is excellent, the portions are large and it's all very, very reasonably priced. So if you're looking for something a little different and want thrill your taste buds, then perhaps an adventure to Topokki is in order.
Location: Unit 1C Hurst Street, B5 4TD
Eis Cafe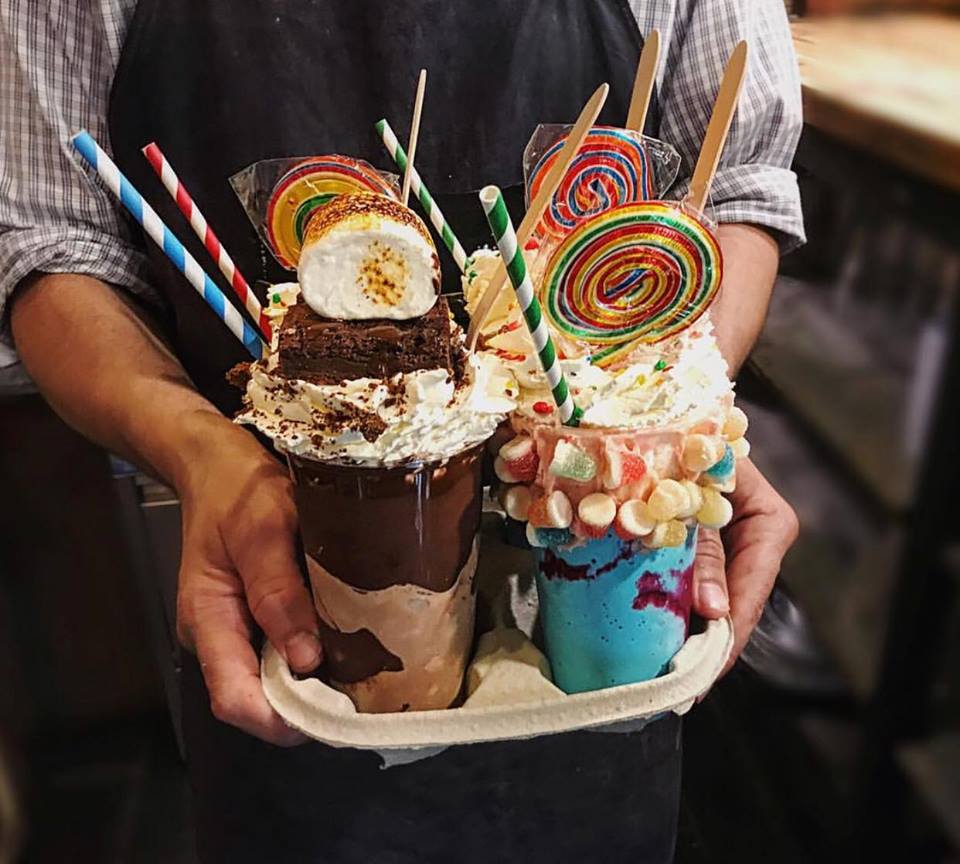 Eateries dedicated entirely to desserts have been cropping up around Birmingham over the last few years. The concept is simple: you turn up, grab a colossal dessert of your choosing and then pig out with your fellow fatties until there's only one left standing. It's brilliant, and we love it. Eis Cafe is one such place. Serving an array of coffees, hot chocolates, teas and non-alcoholic cocktails, what really caught our eye (and what will definitely catch yours) are their outrageously enormous milkshakes. They are huge! Creamy and delicious and topped with anything from pretzels to brownies, these foodie treats are a must for all dessert fans and milkshake aficionados. They also offer brownies, waffles and ice cream – if you at all care about any of that after hearing about these magnificent milkshakes. Go feast!
Location: 500 Coventry Road, B10 0UN
THE KARCZMA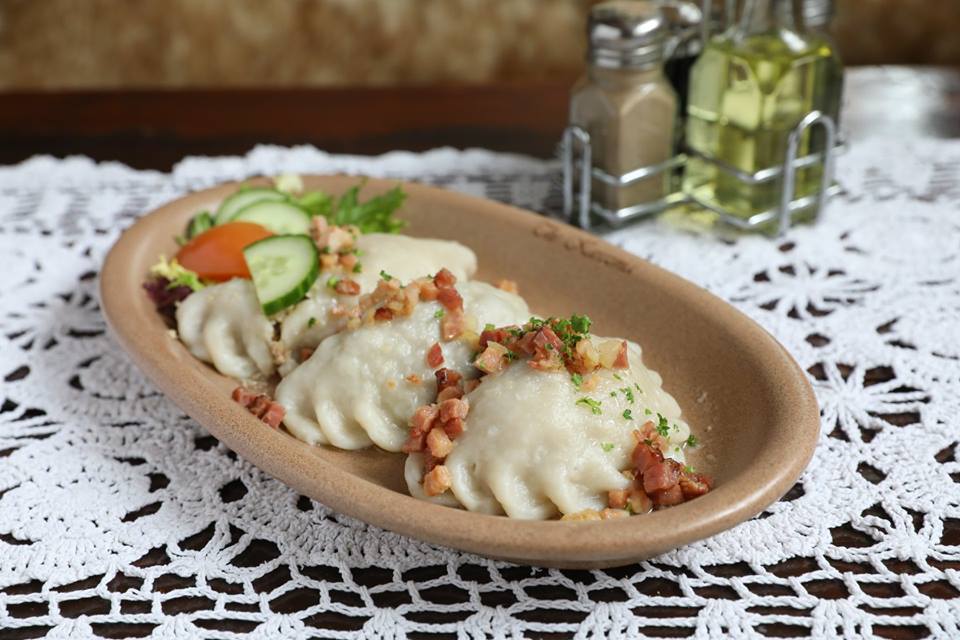 If you're into your Polish food, head to The Karczma. If you've never tried Polish food, head to The Karczma. Starting to get the idea? Just go there, ok. The restaurant itself looks like a traditional Polish country cottage, with sheep pelts adorning chairs and a roof made of thatch, and the dishes being served are delightful. Polish comfort food at its finest. If you're looking for something entirely different and new one day while walking the streets of Digbeth, or if you're missing a taste of home, then look no further than The Karczma.
Location: Bordesley Street, B5 5PH
Chung Shing
Found in Small Heath, this Chinese take-away is a true hidden gem and one that has been open for decades. Whilst not widely known and with little online presence, they have a loyal following of regulars who return again and again for the tasty dishes, generous portions and friendly service. If you're looking to try a different take-away place, check out Chung Shing for delicious Chinese favourites.
Location: 404 Coventry Road, B10 0UF
And that's it for Part 1 folks. All that's left for you to do is to get out there and rediscover your city, one hidden gem at a time!
To read Part 2, click here.
To read Part 3, click here.
To read Part 4, click here.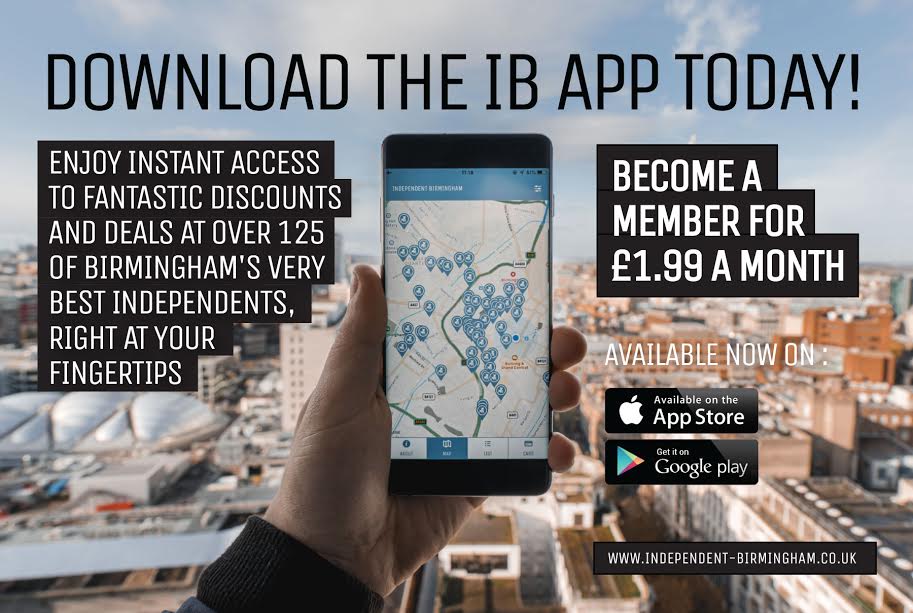 If you like to discover new hidden gems and support local, download the Independent Birmingham App.
Enjoy up to 20% off (alongside exclusive 2-for-1 offers, freebies and more) at over 125 of the very best independent cafes, bars, restaurants, pubs, theatres, cinemas, hotels, shops and experiences in Birmingham – including: Digbeth Dining Club, The Electric Cinema, Carters, Indian Brewery Snowhill, Birmingham Hippodrome, Adam's, Zindiya, The Meat Shack, Baked In Brick, BoneHead, Purnell's Restaurant, Chakana, Tiger Bites Pig, Bodega Cantina, Stirchley Wines And Spirits, Wayland's Yard, Purnell's Bistro, Midlands Arts Centre, 40 St Paul's, The Plough, Hare and Hounds, Birmingham Repertory Theatre, The Jekyll And Hyde, The Rose Villa Tavern, Cherry Reds, The Prince of Wales, The Loft, Laghi's Deli, Medicine Bakery, The Paper Duck, The Clean Kilo, The Early Bird Bakery and many more.
To download the IB App for just £1.99 a month on Apple, click here.
To download the IB App for just £1.99 a month on Android, click here.