Located somewhere on Thorp Street, 18/81 is a specialist cocktail bar headed up by Brum drinks legend, Robert Wood.
With a menu that focuses around pre-batched cocktails (where the very best ingredients are combined ahead of time, perfectly diluted, chilled, and then poured out over huge blocks of branded 18/81 ice within moments), alongside shaken contemporary classics – if you've not yet been to this awesome bar, then quite frankly you're doing this whole Birmingham thing wrong.
The bar doesn't broadcast its location, merely stating it is somewhere on Thorp Street – finding it is all part of the cocktail adventure. So check out these 8 mouth-watering cocktail photos, read all about these glorious tipples, and then go find 18/81 and ring the doorbell. Inside, glorious pleasure in the form of cocktail perfection awaits.
Never Spring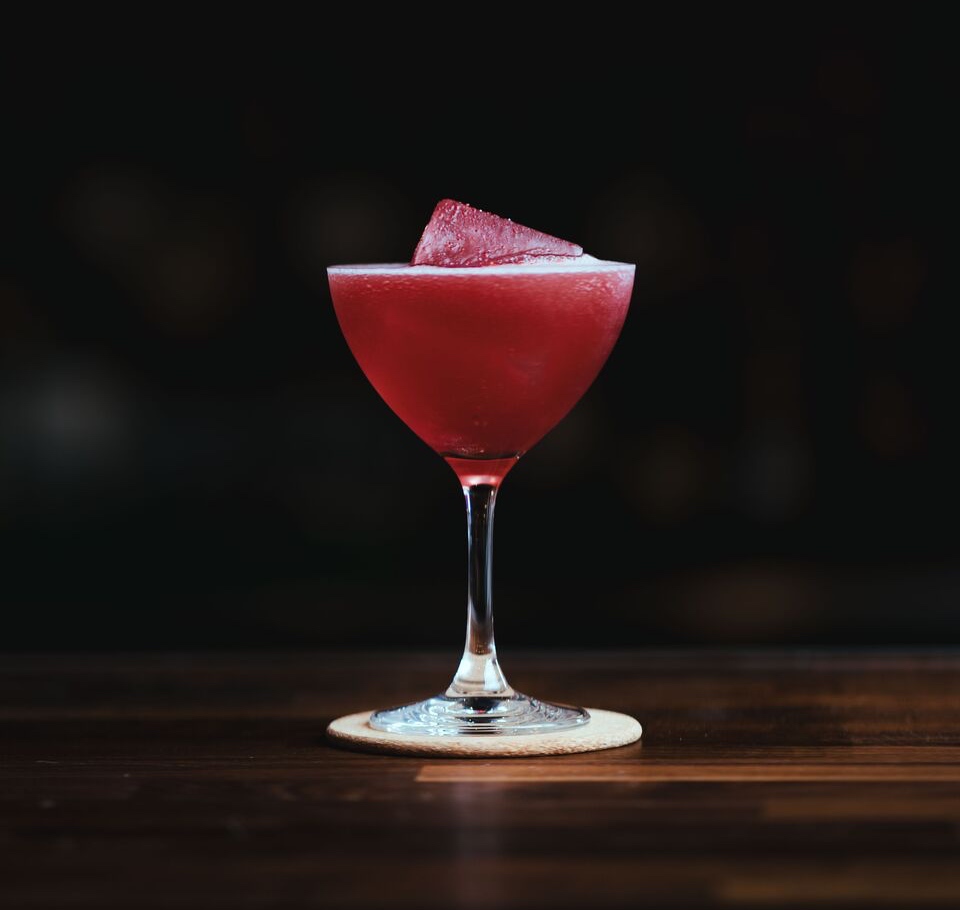 A beautiful ode to the winter wonderland that is Jämtland, sip the thrilling combination of gin, lingonberry, rhubarb and raspberry leaf, served over a crystal clear iceberg and topped with raspberry and rhubarb powder. It looks great, and tastes even better. 
Secret Life Of Barrels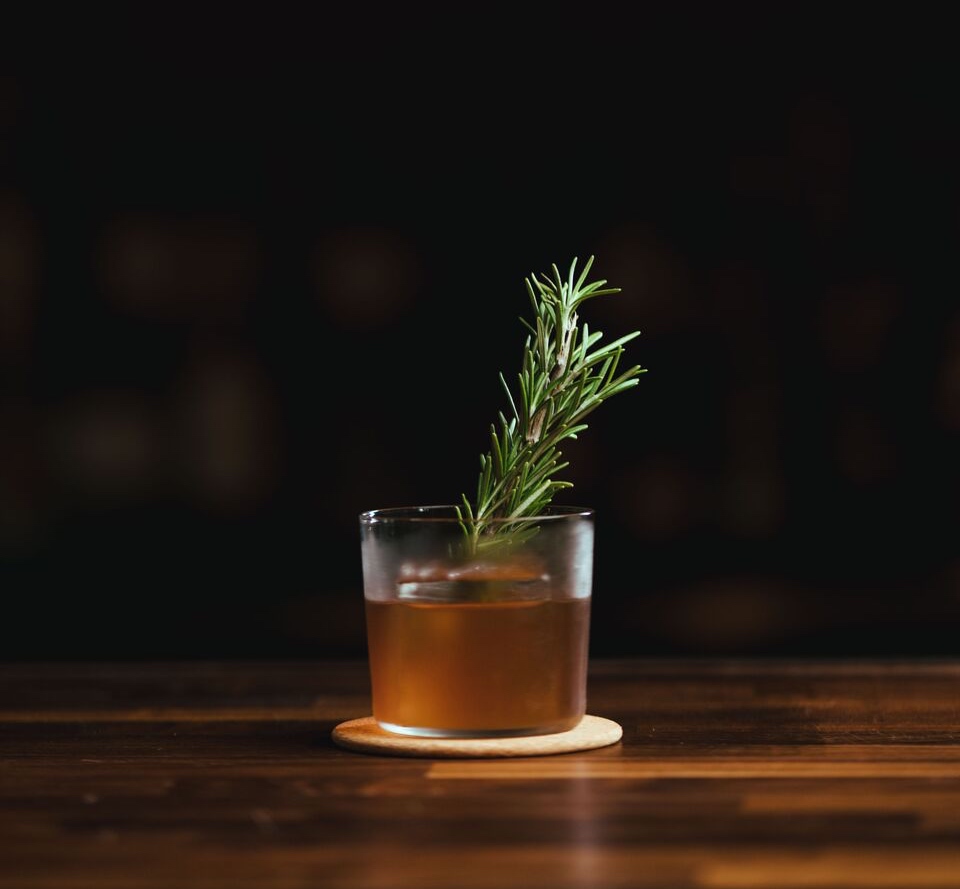 Definitely one to create waves on your Instagram feed, Secret Life Of Barrels is a taste journey that denotes what happens to barrels after distilleries are finished with them. It's a strong, whisky concoction, with tones of American Oak, maple, and stout – finished off with what appears to be an entire rosemary bush. We like their style.
Goldfinger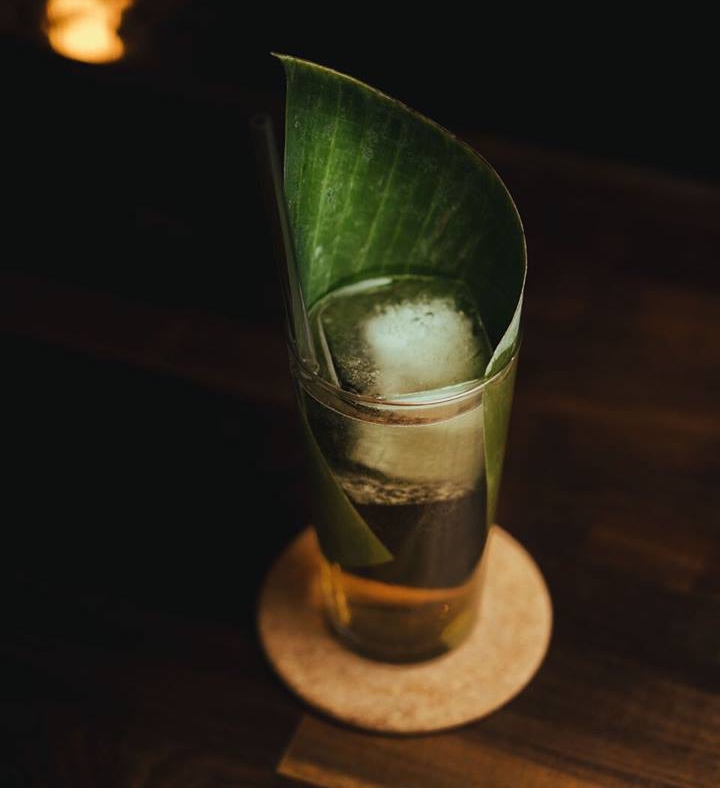 Goldfinger is another highly Instagrammable tipple on the 18/81 menu – and devastatingly delicious. A whisky and soda that has been elevated to new heights, Goldfinger is a stunning combination of whisky, caramelised banana, cinnamon and vanilla. The drink is presented in the usual understated 18/81 style, because the immense flavours speak for themselves. Perfect for whisky and non-whisky drinkers alike.
White On Rice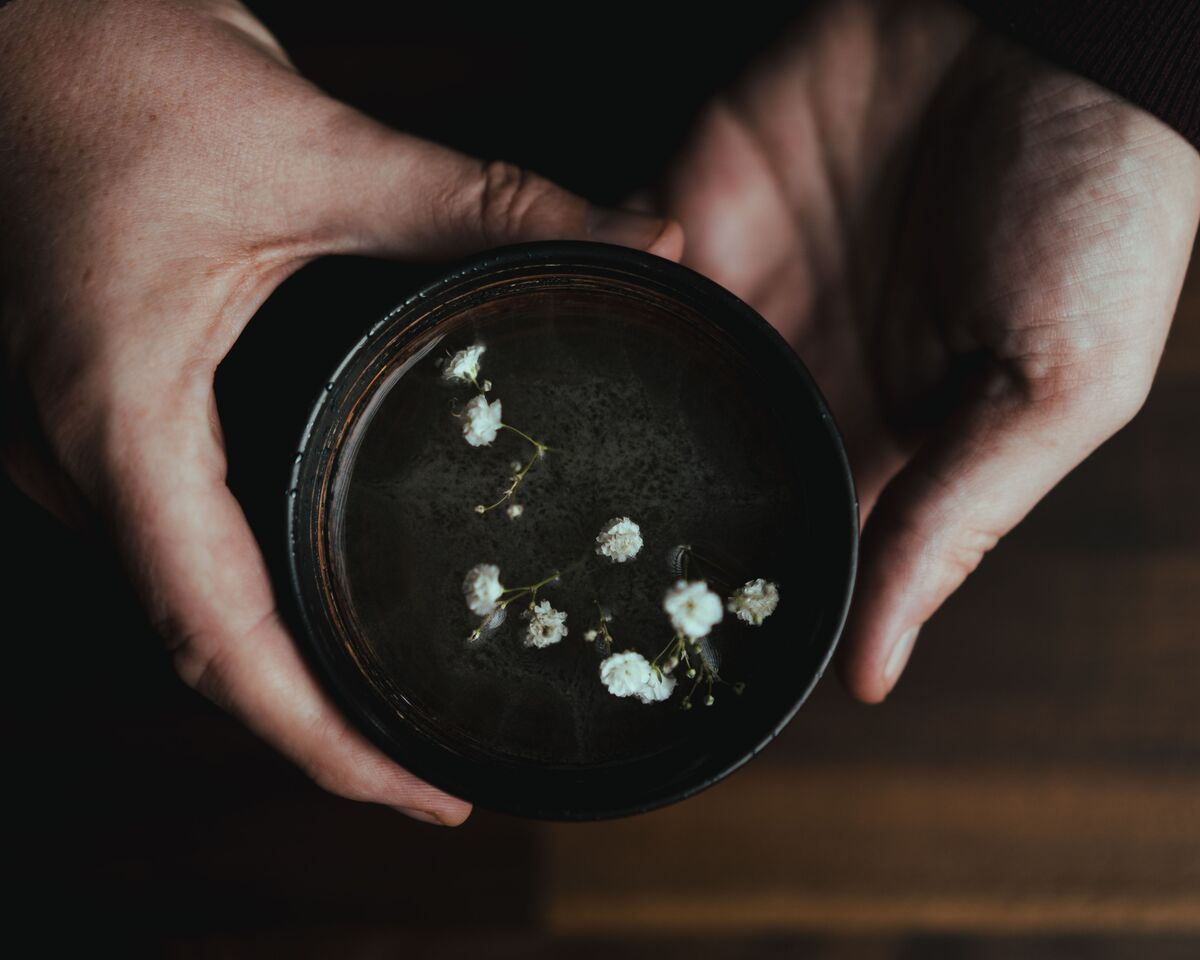 White On Rice is an immersive experience where guests are encourage to pick up the vessel with both hands and breathe in the scents of Elderflowers, before sipping this glorious cocktail and subsequently nodding in silent appreciation. Elderflower, gin, Sake, and citrus-led bitters, this is a celebration of Elderflower like no other – and is sure to be a truly memorable cocktail experience.
Hot Spring Bath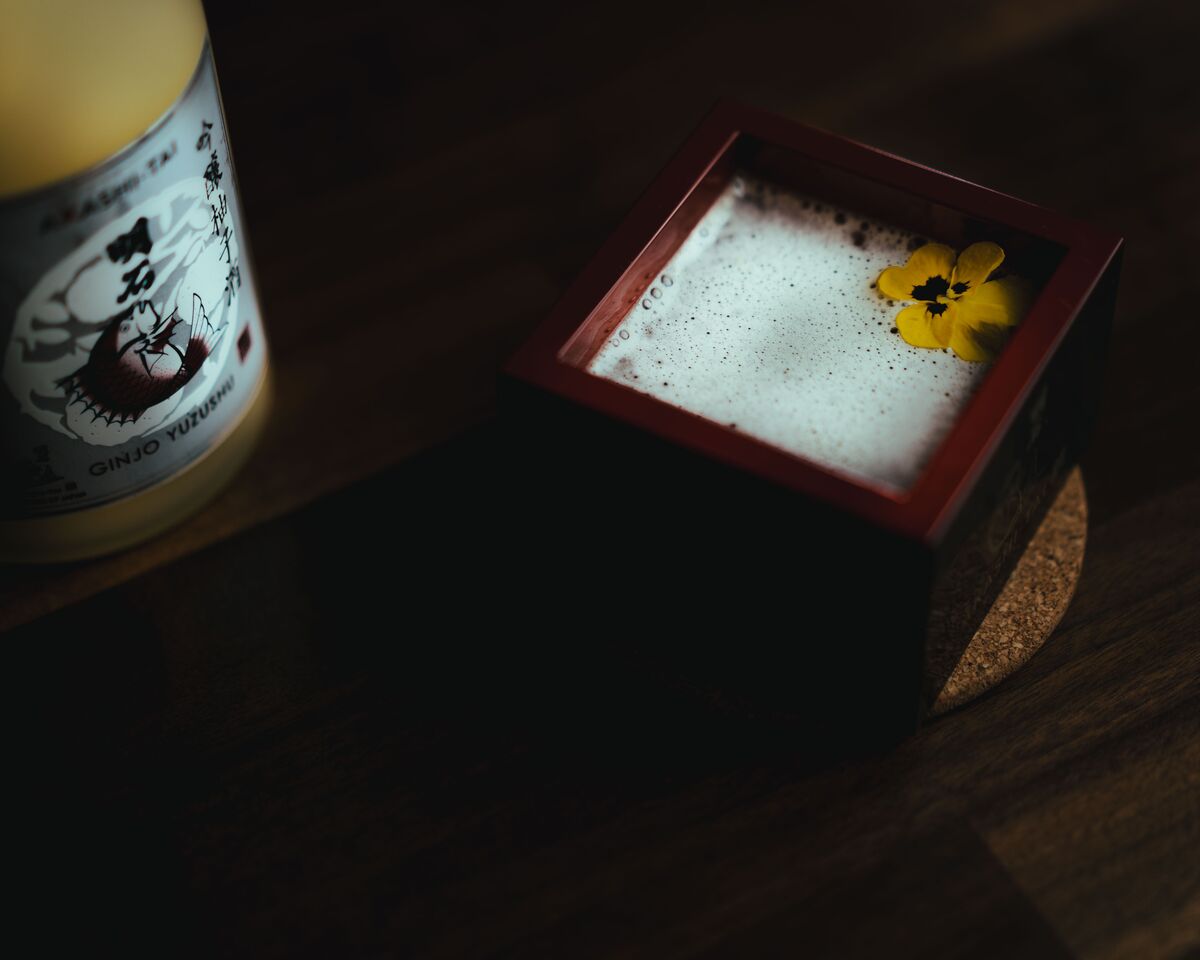 Because all cocktails should come in a Masu Cup and garnished with a pretty Viola flower, right? Hot Spring Bath is a heart-warming combination of Sake, Yuzu, Cypress Wood and Chamomile. Japanese flavours mixing together to create a wonderful infusion – and, as with every other drink on the menu at 18/81, the understated presentation and functional garnish only adds to the experience. Simple, elegant, and dangerously-drinkable.
Autumnal G&T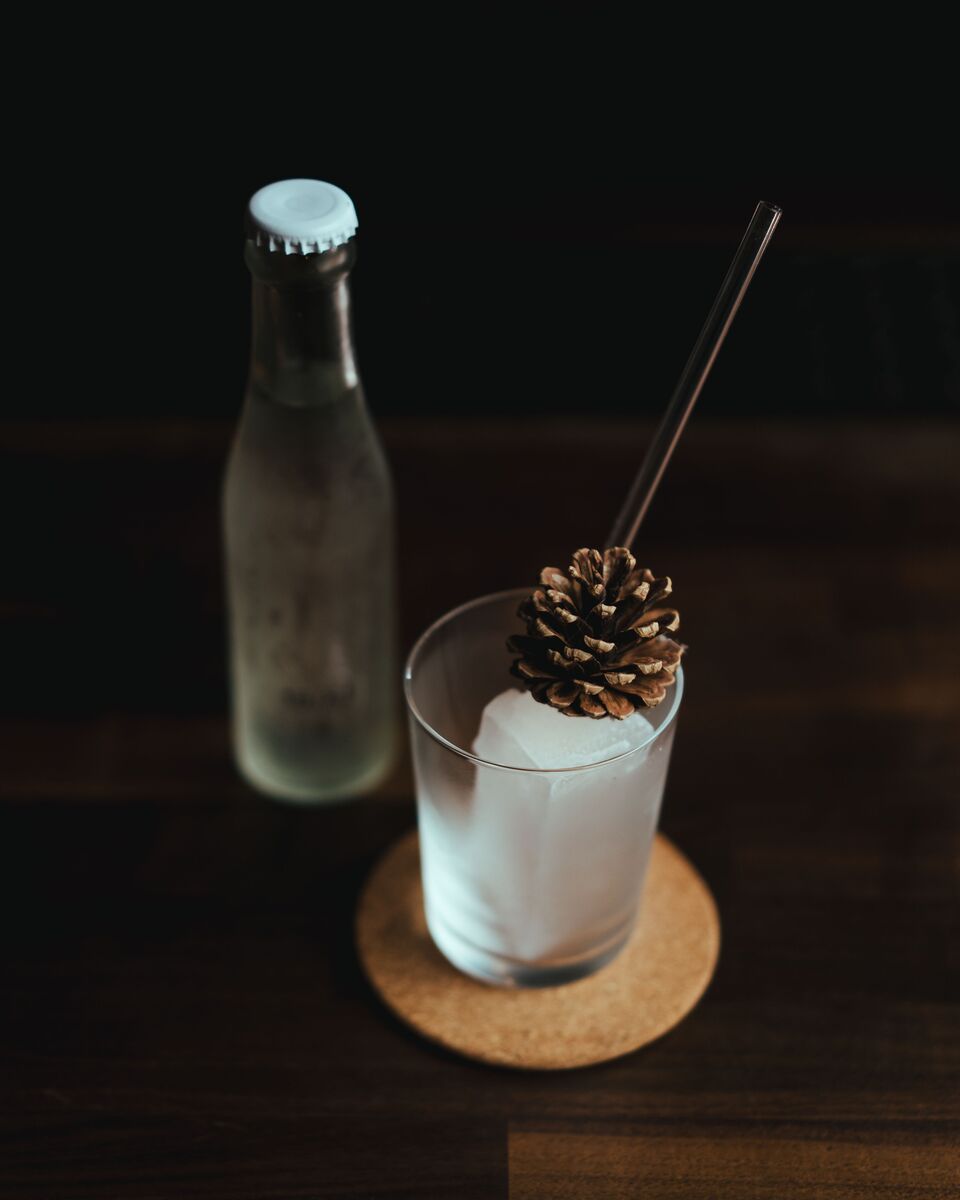 Prepare to have your mind blown. Not your usual G&T, this one comes with a pine cone that gets sprayed with a woodland aromatics mist (think acorn, pine and oak moss) and tastes like the forest in autumn. 18/81 have even made their very own tonic water to go with it too! Talk about awesome. If you love a G&T, this is the upgrade you NEED in your life. One sip and you'll never be able to go back to the regular version again.
Ben Shewry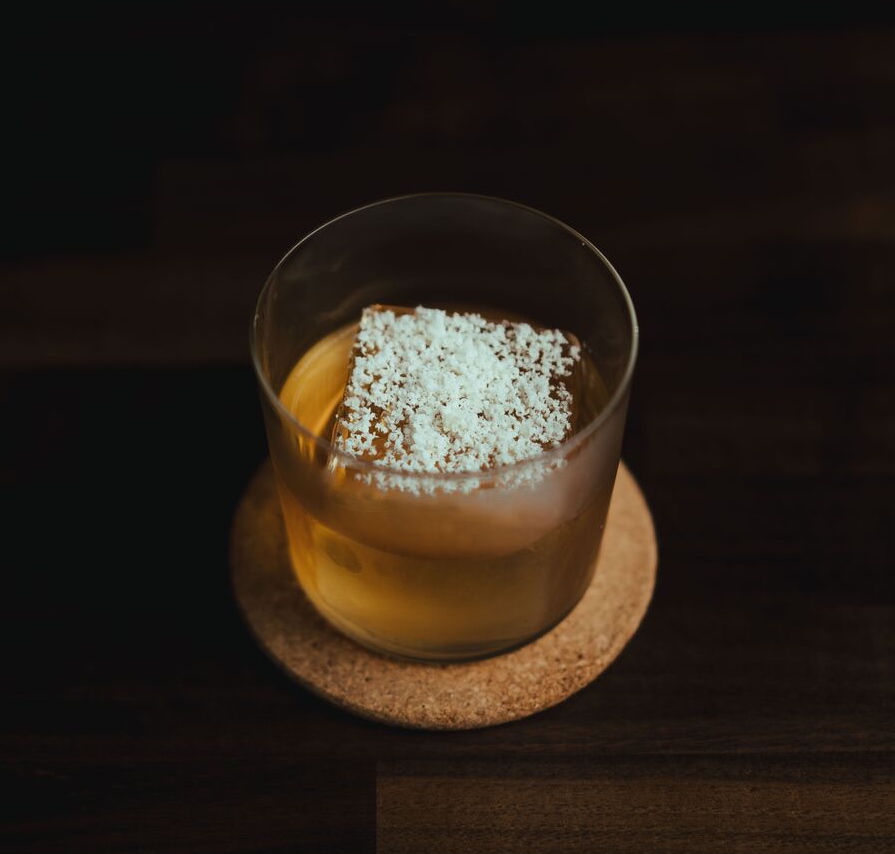 Named after the famous Kiwi chef behind Attica (currently the 20th best restaurant in the world, as per San Pellegrino's World's 50 Best Restaurants), Ben Shewry is essentially a Rum Old Fashioned that sees Wattleseed-infused Rum (yep, we have no idea what that is either – but it tastes damn good), mixed with Macadamia nut caramel and beer vinegar, topped with shaved Macadamia nut. It's a taste of the out-back, found in the heart of Birmingham. Go drink many.
Bonus: Seasonal Prix Fixe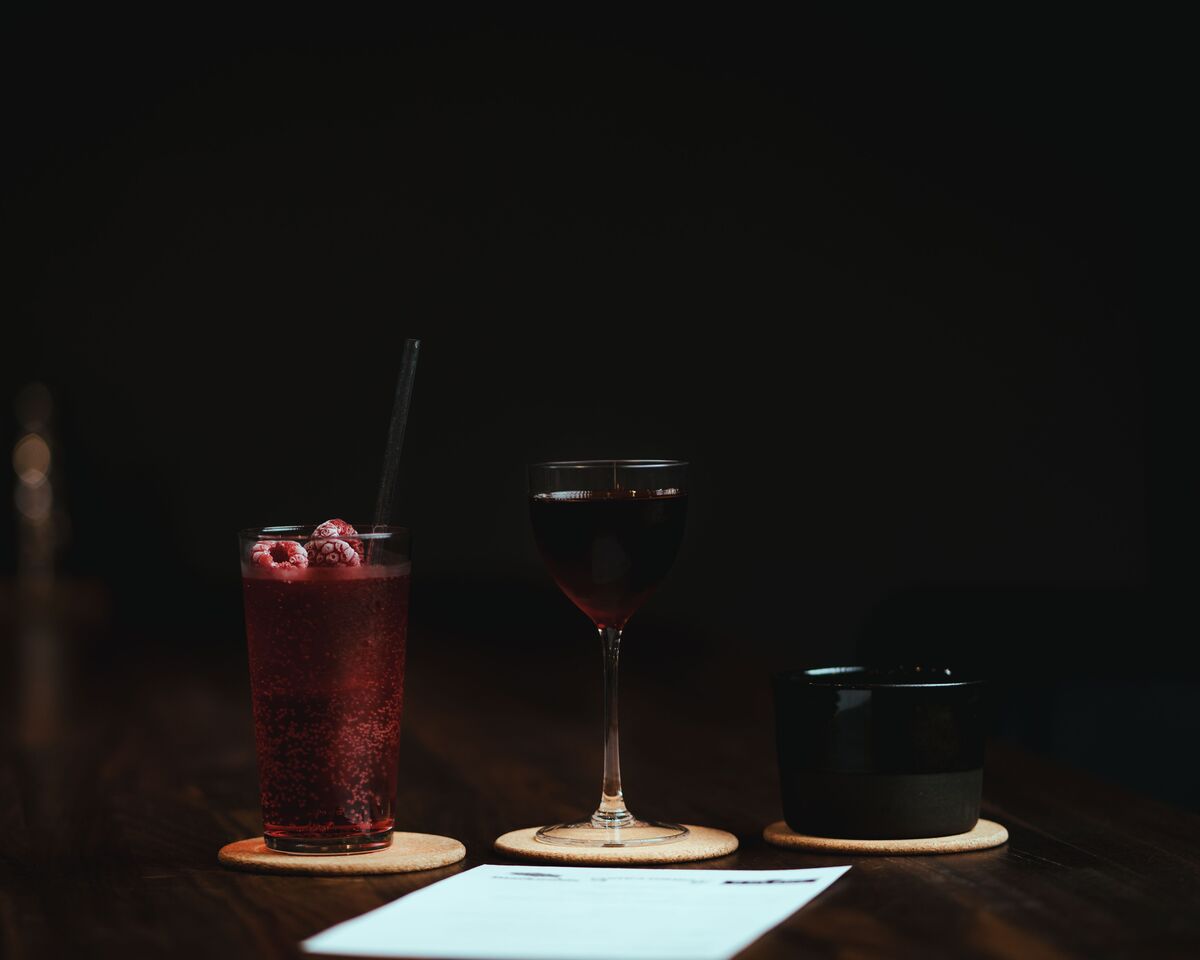 Ok, so we cheated a little with this one – since this isn't just one cocktail, it's three. Prix Fixe Menus aren't usually associated with cocktail bars, but 18/81 tread a different path. Multi-course cocktail tasting menus are part of their Smultronställe legacy (if you know, you know…). Here find three courses uniquely presented in a progression of flavours and styles, using seasonal produce from the current and past seasons. Begin with something light and aperitif like in nature, before moving onto something richer and (usually) longer, and then wrap up the whole experience with something boozy and unctuous. This is something you won't find anywhere else – so go experience the Seasonal Prix Fixe and have your mind blown.
18/81 now also offer 4- and 6-course cocktail tasting menus (which include edible cocktails and food pairings). To book yourself in for a truly unique cocktail experience, email: hello@1881birmingham.co.uk
If you like the look of these, make sure to follow 18/81 on Instagram here – then get planning your next visit.
IB Deal: Seasonal Prix Fixe Menu For Just £20 (Instead Of £25) [Wednesday and Thursday Only] OR An Exclusive Off-Menu IB Cocktail Of The Month For Just £7.50 (Anytime).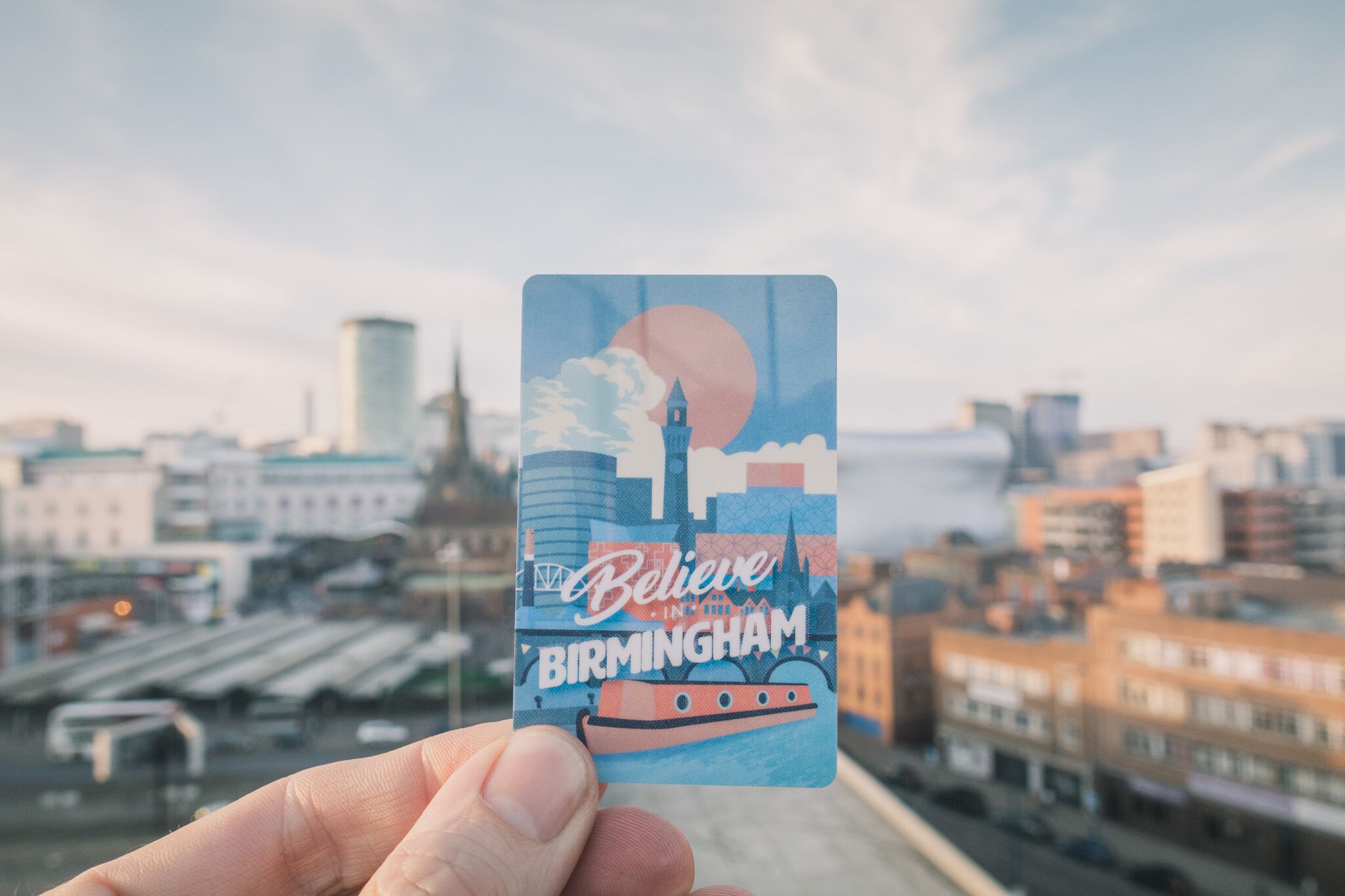 Join over 18,500 Brummies and grab yourself an Independent Birmingham Membership Card. Enjoy fantastic year-long discounts and deals at over 110 of the very best independent cafes, bars, restaurants, pubs, theatres, cinemas, hotels and shops in Birmingham – including: Digbeth Dining Club, The Electric cinema, The Wilderness, Carters, The Indian Brewery, Birmingham Hippodrome, Adam's, 18/81, Zindiya, The Meat Shack, Baked In Brick, Harborne Kitchen, BoneHead, Simpsons, Purnell's Restaurant, Bodega Bar Y Cantina, Stirchley Wines And Spirits, Wayland's Yard, Purnell's Bistro, Buffalo and Rye, Midlands Arts Centre, Gaijin Sushi, 40 St Paul's, The Plough, Nocturnal Animals, Hare and Hounds, Birmingham Repertory Theatre, The Jekyll And Hyde, Bourne and Co., The Rose Villa Tavern, Cherry Reds, The Prince of Wales, The Loft, Laghi's Deli, Medicine Bakery, The Paper Duck, Town Hall Symphony Hall, The Clean Kilo, The Early Bird Bakery and many more.
To grab your key to the city for just £15 (or at the amazing price of two for £20), click here.