CONTINUING OUR 40 HIDDEN GEMS MINI-SERIES, WE'RE BACK TO PROVIDE YOU WITH EVEN MORE INCREDIBLE INDEPENDENTS TO ADD TO YOUR EVER-GROWING LIST OF PLACES TO VISIT.
We've trawled the city to deliver you our fourth instalment of 40 amazing places that may or may not be on your radar, but that you definitely need to explore.
We chronicle Birmingham's independent culture with the hope that our articles not only shine a spotlight on the local businesses doing something different and special in our city, but with the hope that our words inspire you to get out there and explore Birmingham like never before. To look at the streets and the skylines in a different way, to consciously make an effort to seek out the brilliant and intriguing independents that are dotted about Birmingham, and to use Independent Birmingham as a means of rediscovering your city.
Independent businesses are the life-blood of our city. They are the innovators, the game-changers and where they lead, the chains follow. Due to high rent prices in the city, alongside other factors, often our independents (the cafes, bars, restaurants, theatres, cinemas, pubs and shops that lend a unique character to Birmingham) are tucked out of the way down side streets or are located in areas deemed 'less desirable' due to low footfall.
We're here to shine a light on these magnificent local businesses, tucked out of sight but forever holding a place in our hearts. Introducing our glorious guide to 40 Hidden Gems In Birmingham You NEED To Discover (Part 4).
Note: Whilst many businesses have now reopened, some are yet to do so. Social distancing is still in place and very important, please check each individual business' website for their up-to-date opening times and safety measures prior to visiting. Some businesses may require you to make a booking in advance.
Ra Coffee House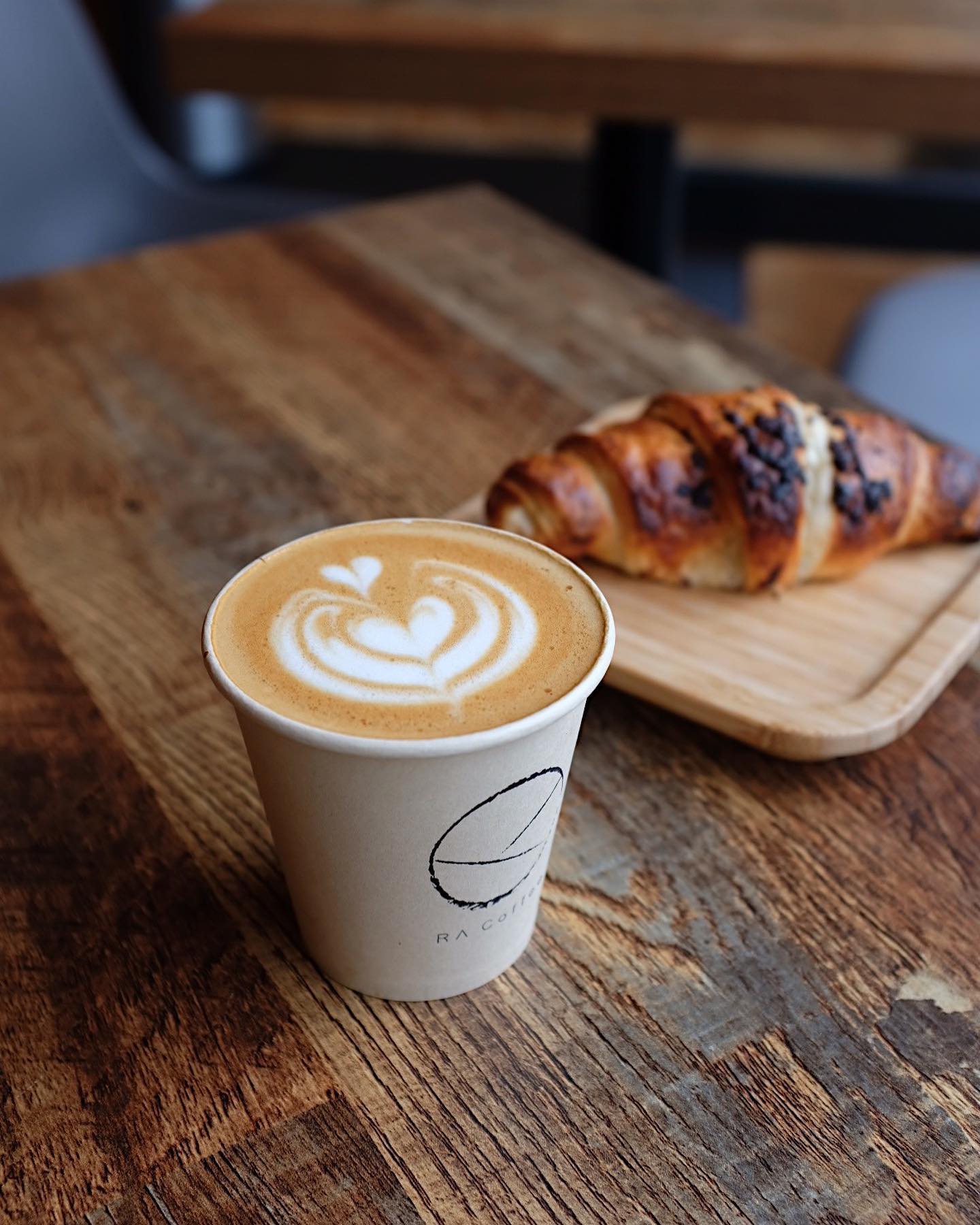 This sweet neighbourhood coffee shop is serving the Kings Heath community with their daily caffeine fix. They serve all of your favourite coffee styles, with a choice of different milks, and have guest coffees to keep things fresh and exciting, so you can try new blends each visit. The laid-back coffee shop has a rustic, paired-back feel to the décor. They also serve a great range of light bites to eat, including handmade fresh sandwiches, cakes and their Greek kihi pastries.
Location: 25 High Street, B14 7BB
Rajdoot Tandoori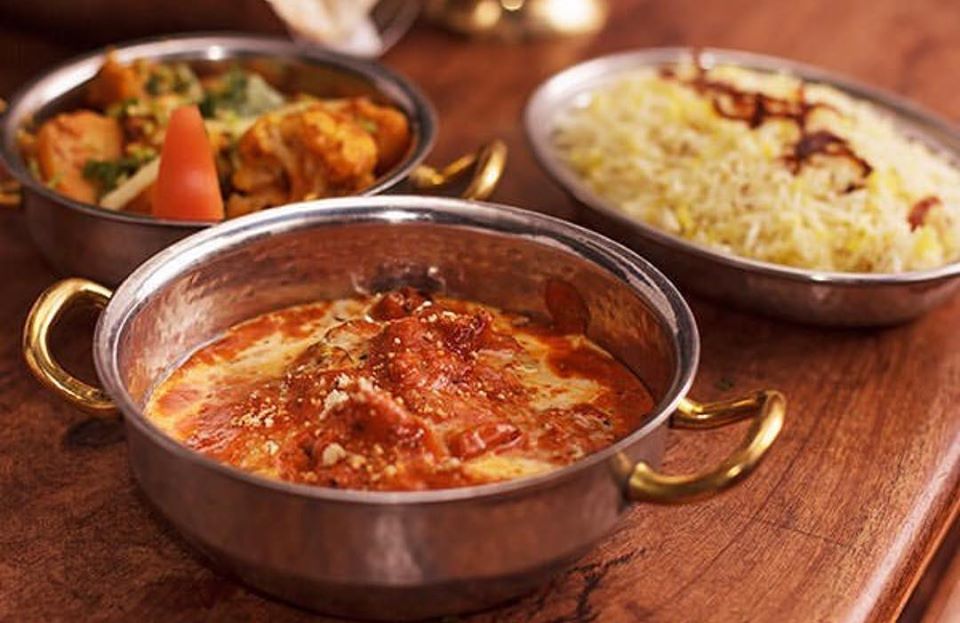 Birmingham is known for many things, one of which is the wealth of curry houses and Indian restaurants you can find scattered all around the city. Whilst the Balti Triangle is well-known for boasting some of the finest Indian restaurants to be found in Brum, the Jewellery Quarter also has a number of incredible Indian restaurants too – one of which is Rajdoot Tandoori. This tandoori restaurant is a firm favourite among locals and visitors alike; and with almost 50 years of experience preparing traditional authentic North Indian curry dishes, it's easy to see why. This award-winning restaurant has boasted some famous guests, and is the perfect place for an informal meal packed with incredible flavours.
Put them next on your 'to visit' list, and thank us for the top tip later.
Location: 78-79 George Street, B3 1PY
Land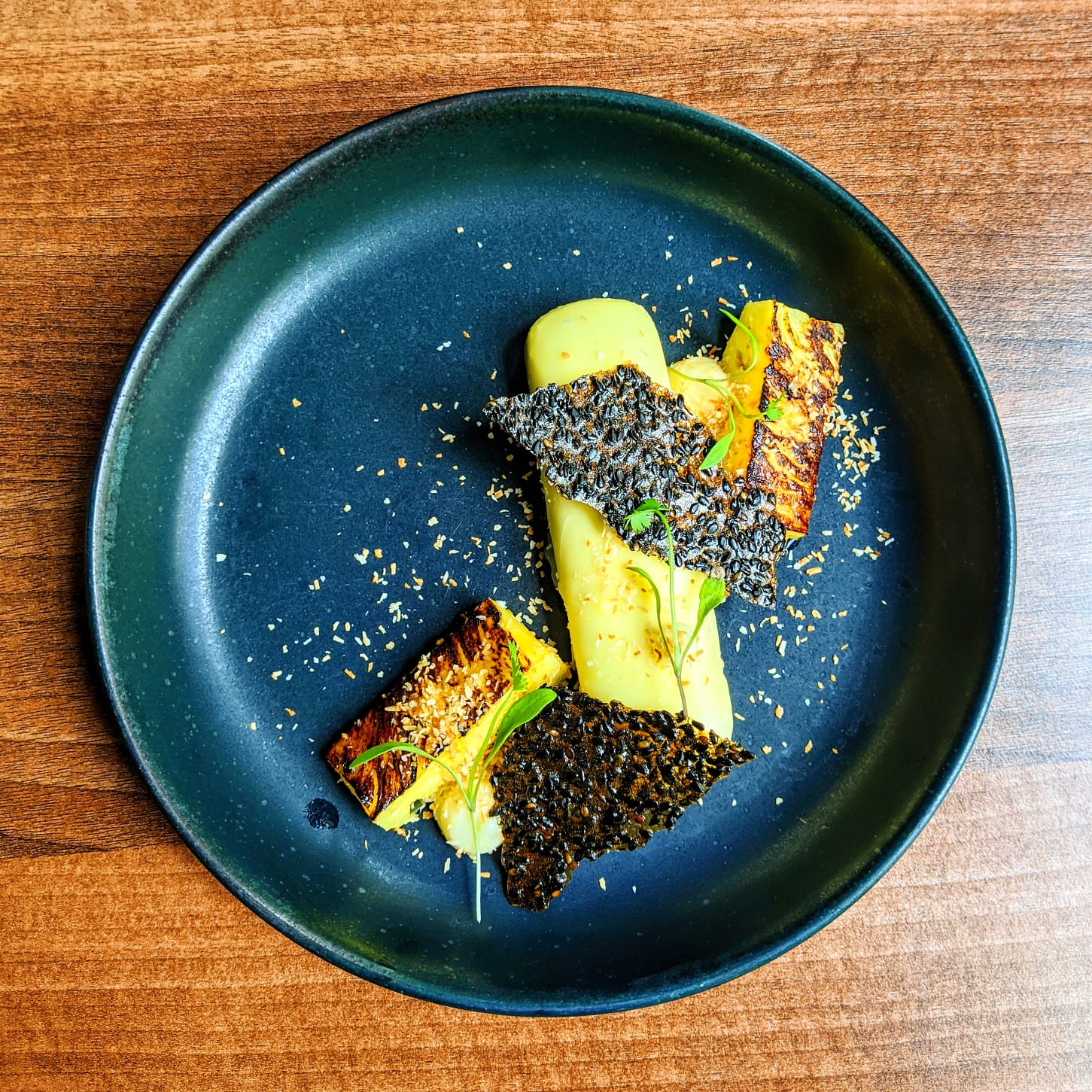 This brilliant hidden gem of a restaurant can be found in the stunning Great Western Arcade, nestled among a string of other fantastic independent businesses. This vegan and vegetarian restaurant is pushing the boundaries of fine dining cuisine and putting out some exciting plant-based plates of food. At Land, they're all about taking natural ingredients and turning them into spectacular dishes. Whether you're vegetarian, vegan or a meat-eater, this restaurant needs to be on your radar. Go check it out at your earliest convenience (now).
Location: 26 Great Western Arcade, B2 5HU
IB Deal: 10% off food when dining on the Chef's Menu or Set Menu
Chakana
If you're looking to try something different, there are so many cuisines you can sample in Birmingham, from all over the world. If you've never tried Peruvian before, we highly recommend a trip to Chakana in Moseley. This relaxed, neighbourhood restaurant is set in an old bank (with a private dining room hidden away in the old bank vault) and has retained some of the stunning original features. Serving a modern take on traditional Peruvian cuisine, with twists on classic Peruvian cocktails and beautiful South American dishes, this restaurant is bringing something fresh and exciting to Birmingham's already amazing and varied dining scene. Go pay them a visit. You can thank us later.
Location: 140 Alcester Road, B13 8HT
IB Deal: 3-course Early Bird set menu for just £20 (instead of £25) [Thursday – Saturday, 5pm-6pm] OR 2 Pisco Sour cocktails for just £12 (Wednesday, Thursday and Sunday evenings)
Indian Brewery Taproom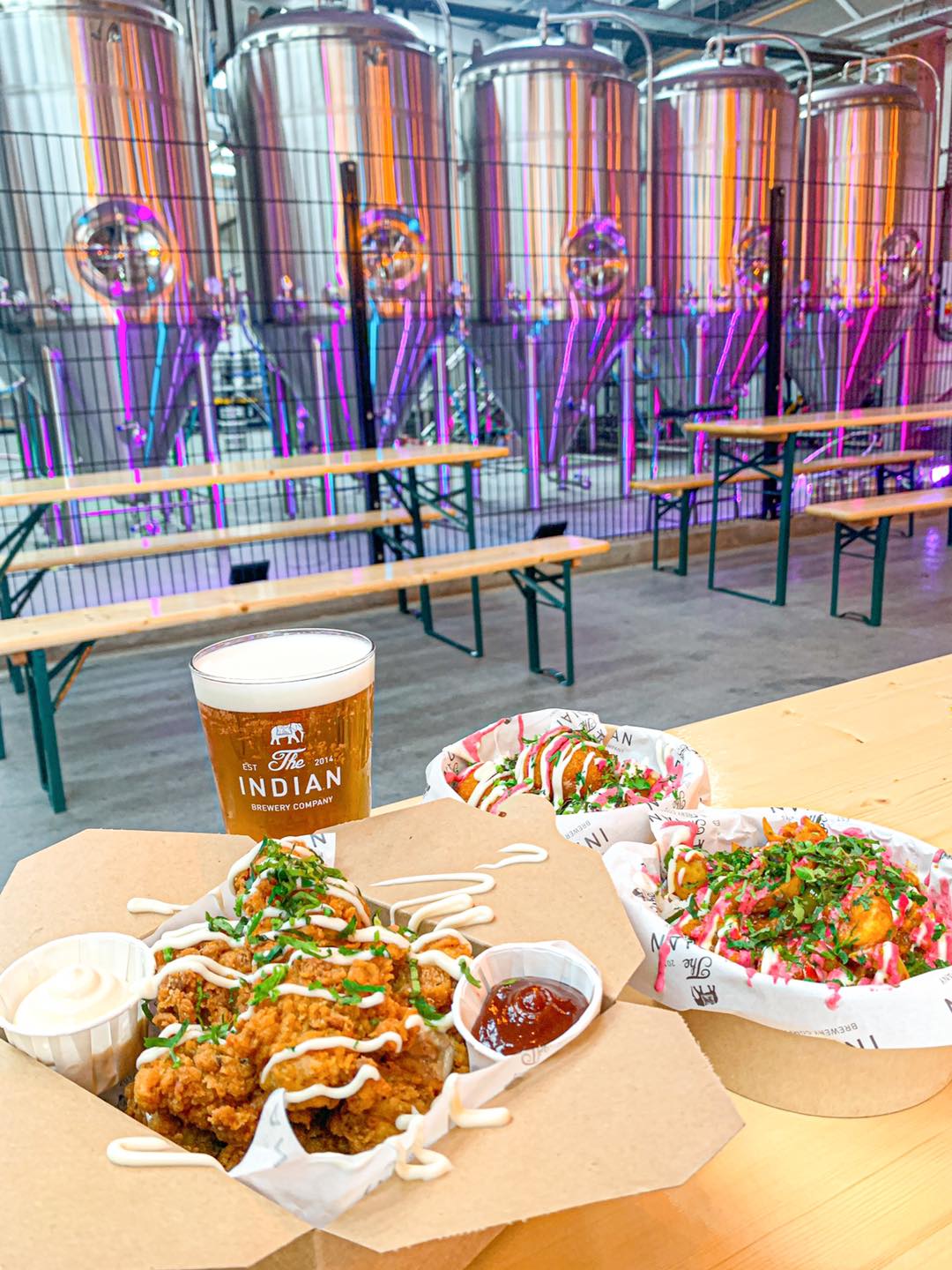 Photo: Bite Your Brum
The legendary Indian Brewery have opened their brewery up to the public with their brilliant taproom. Enjoy their delicious Birmingham Lager, Mango Pale Ale and other beers on the site where they're brewed, the way they should be enjoyed. Plus, you can get their delicious street food dishes served from their horesbox trailer on site (hello, Indian Fish & Chips). Tasty Indian street food, epic beer… what more could you want? Well, how about pool, darts and ping pong and a big screen to watch live sports on? Done. Yep, that's right folks – we predict you'll never leave.
Location: Unit 5 Aston Expressway Industrial Estate, B6 4EX
IB Deal: 20% off all Indian Brewery beers and street food
Folk Like These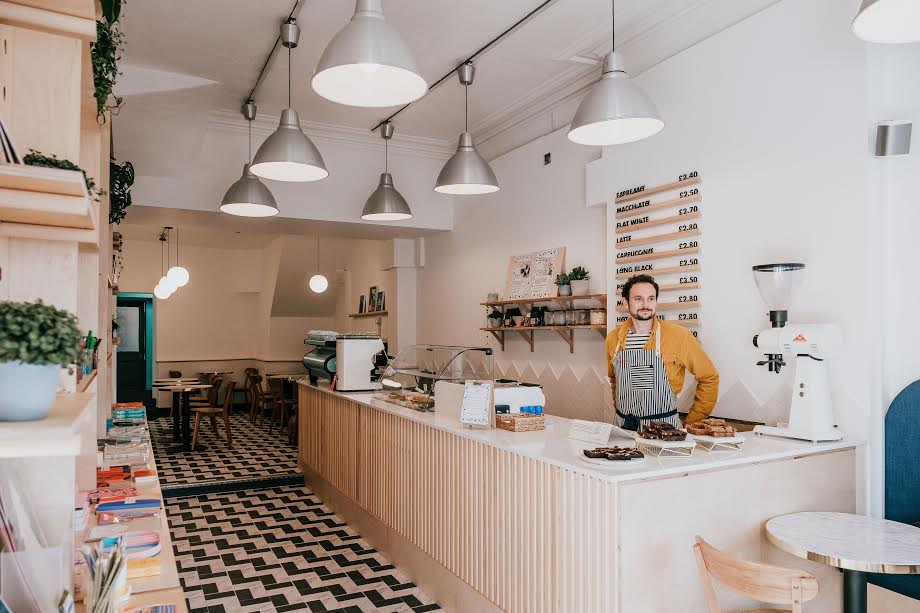 Coffee is the fuel for creativity. Or at least, that's what we tell ourselves as we drain the dregs of our fifth cup of the day. Folk Like These is a creative space and coffee shop all rolled into one. Enjoy your favourite coffee, along with a slice of cake or a sandwich, in this beautiful design-led space as you contemplate your next project. They also sell a carefully-curated selection of beautifully designed stationery, gifts and homeware, and host regular creative workshops so you can learn new skills and unleash your imagination.
Location: 11 St Mary's Row, B13 8HW
IB Deal: a FREE coffee when you purchase any sandwich/bagel and 10% off retail purchases
Enamel Shades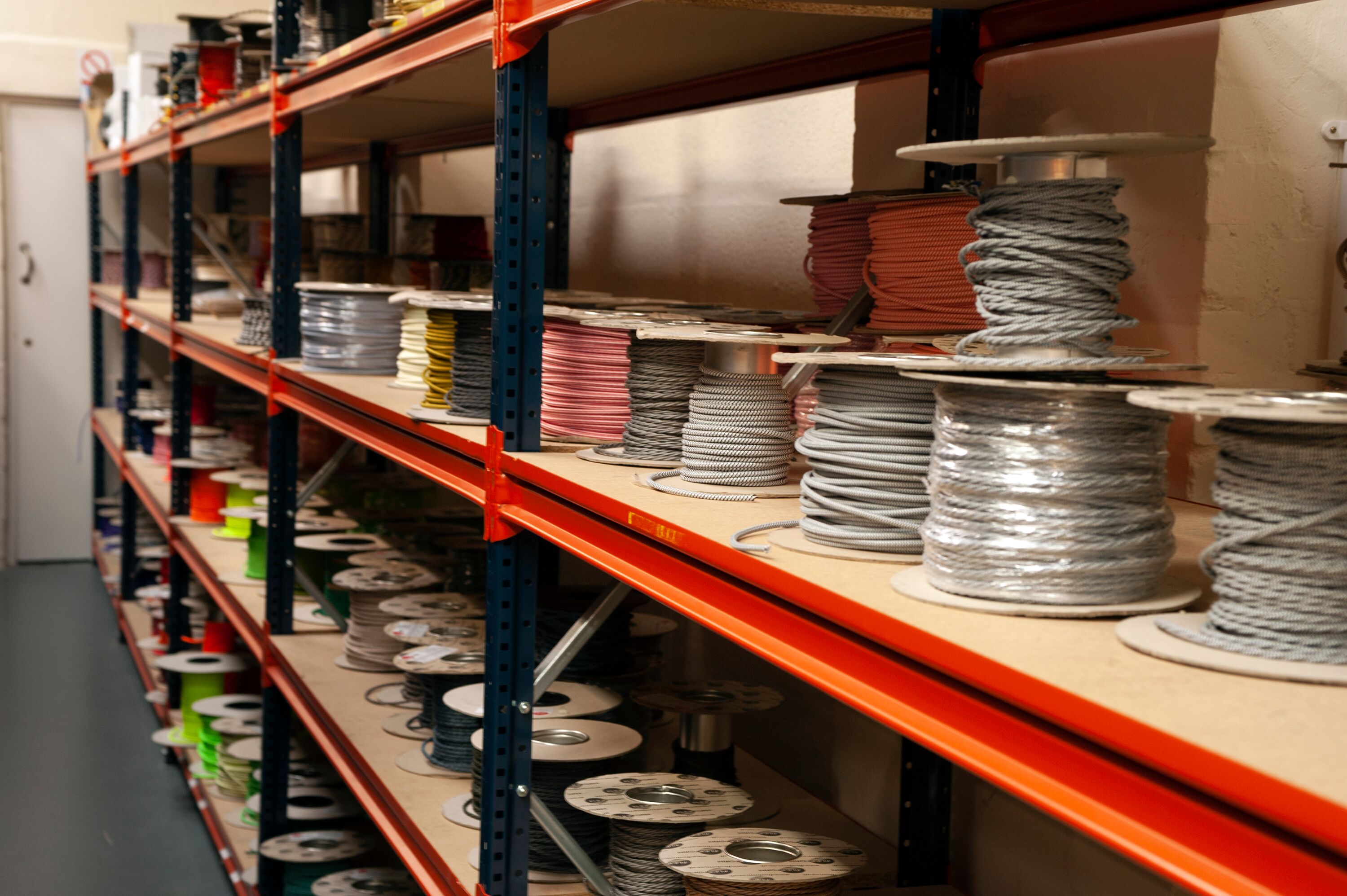 Enamel Shades are an independent lighting retailer specialising in contemporary industrial lighting and custom lighting solutions. With a wide range of fully customisable and bespoke light fittings available, including over 200 fabric cables and LED filament style bulbs, there will be an option to suit every room. They are on hand to help you add those perfect finishing touches to your room with their lighting solutions. They are also highly trained in rewiring both old and new lamps and their workshop is fully open to the public – so drop by and check them out.
Location: Unit 14, Stirchley Trading Estate, B30 2PF
IB Deal: 20% off purchases and repairs
Peacer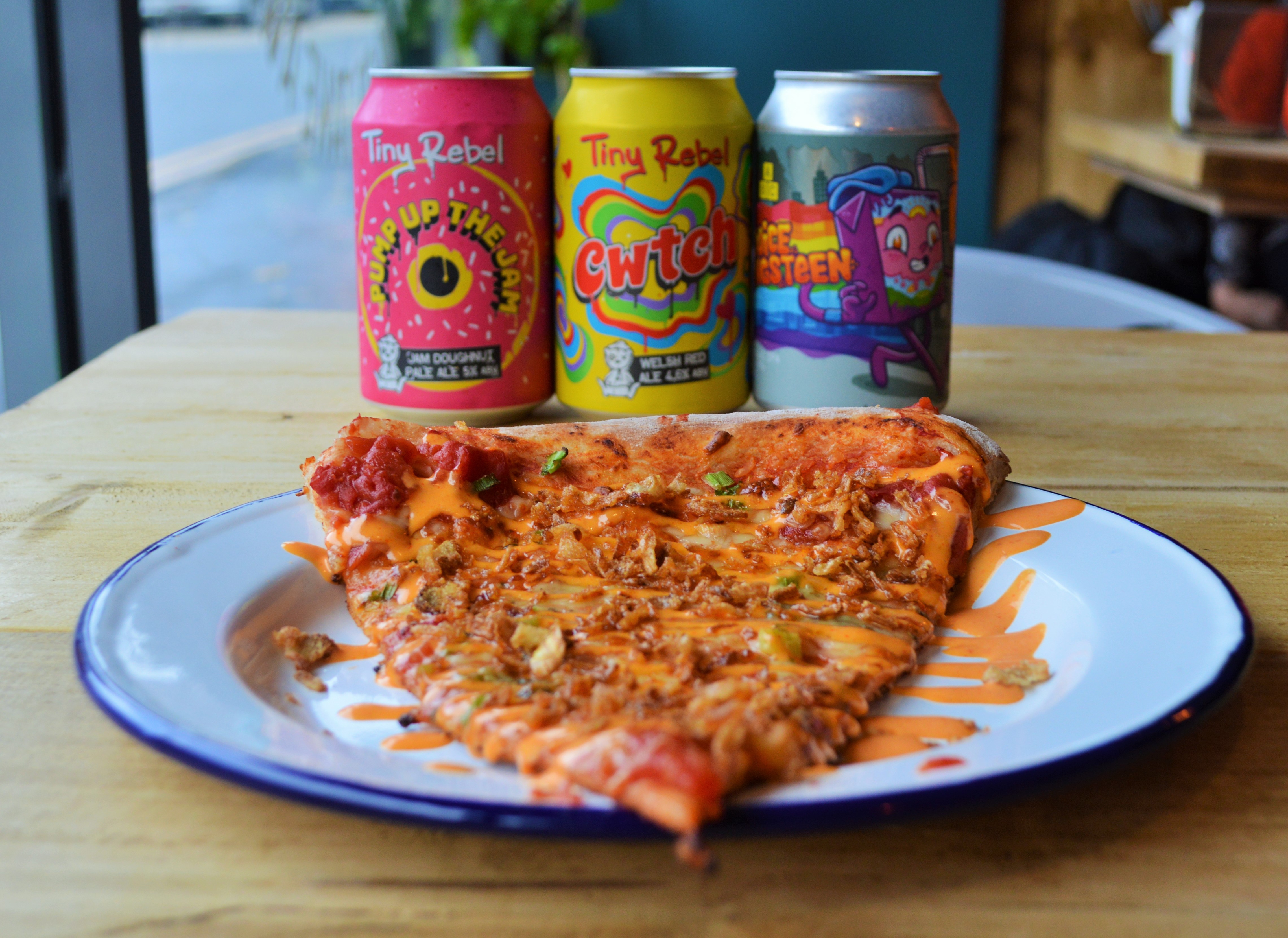 You might be forgiven for thinking that pizza has been well and truly "done" in Brum, but there are so many wonderful pizza joints, each bringing something different. Peacer is putting itself firmly on the pizza map and with good reason. This slice shop takes inspiration from across the pond and serves 20" pizzas by the slice, New York style. Not only that, but all of their pizzas are vegetarian – no meat or fish in sight (as they believe their tasty pizzas simply don't need it – and we whole-heartedly agree). Convenient for both grab-and-go lunches or a casual sit-down meal, this is a wonderful spot for a slice (or three) of the good stuff.
Location: 4 Woodbridge Road, B13 8EJ
IB Deal: Any 2 slices + any side + a drink for just £9.95
1580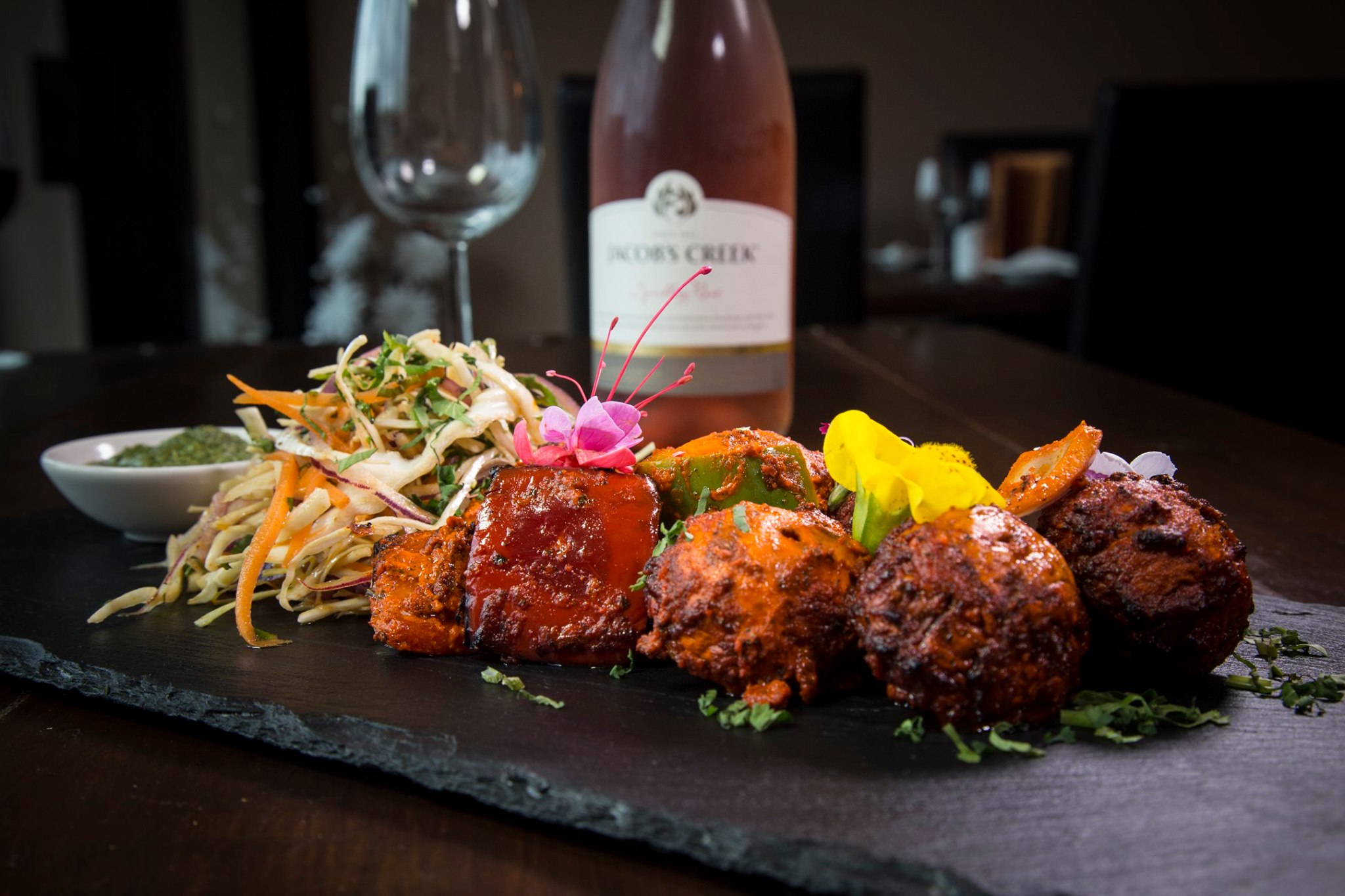 A short way North of the City Centre, but totally worth the journey, 1580 is an Indian restaurant with a difference. Setting themselves apart from the crowd, they serve a contemporary interpretation of classic Indian cooking. With roots set in tradition but drawing inspiration from today, 1580 is all about creating a truly special dining experience. Using the freshest, high quality ingredients and authentic Indian spices they bring a fresh take on the diverse cuisine of the Indian subcontinent. In a magical marriage of modern and nostalgic, this is a truly wonderful place to indulge in a fresh take on Indian dining. They have an entire vegan menu too, so everyone can enjoy a taste of India.
Location: 710 Chester Road, B23 5TE
WokChi Oriental Kitchen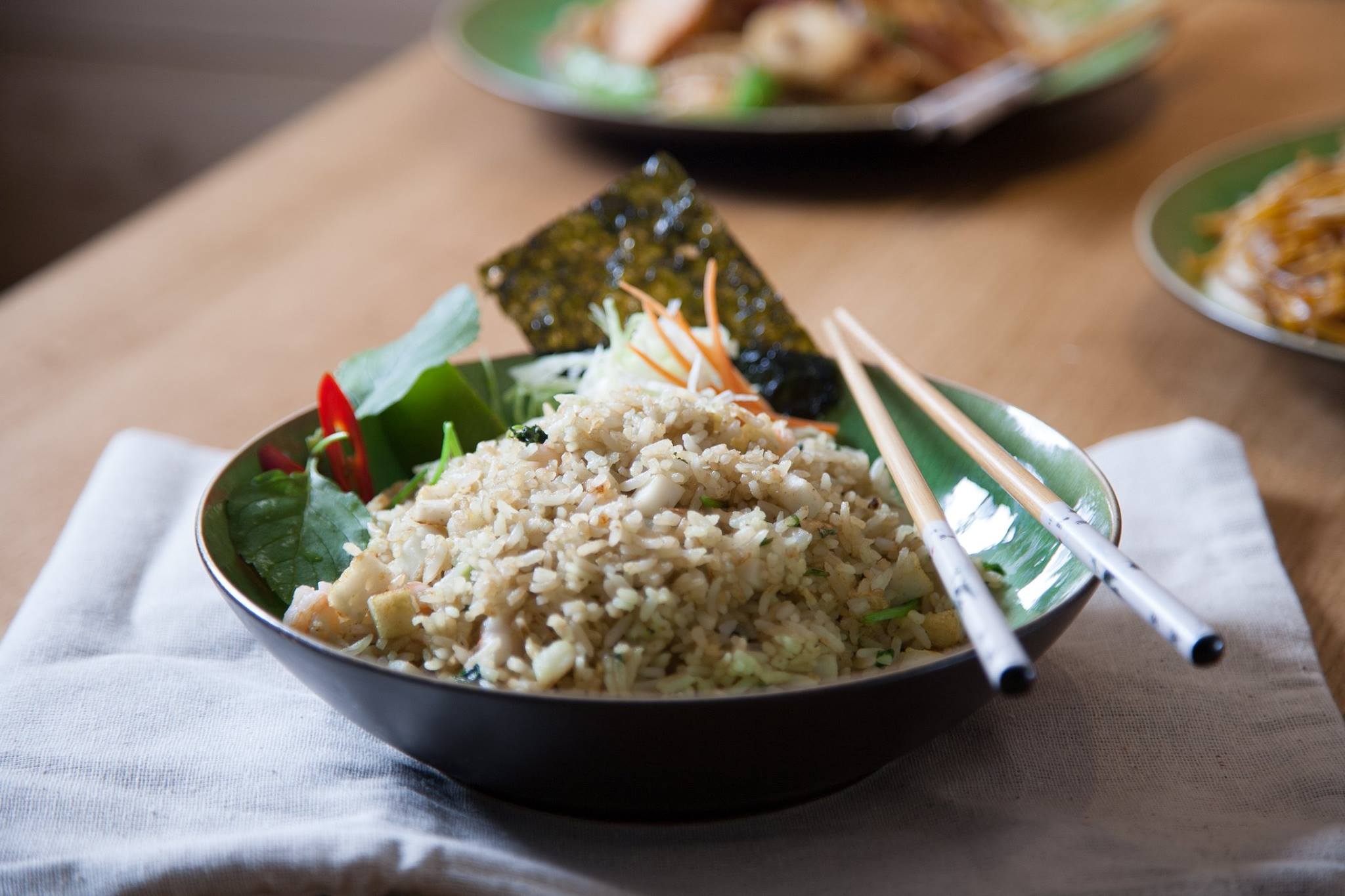 This family owned and run restaurant can be found in Harborne, where they serve some seriously tasty Chinese and South East Asian food. At WokChi they're passionate about giving their customers the best possible dining experience and take pride in their food. That's why they make a conscious effort to source the best possible ingredients, using fresh, natural and where possible organic produce to create their tasty dishes. Bringing a delicious and modern approach to favourite Chinese and South East Asian dishes, this is a great place to enjoy delicious fresh food, cooked in front of you in the open kitchen.
Location: 135 High Street, B17 9NP
The Quarterworkshop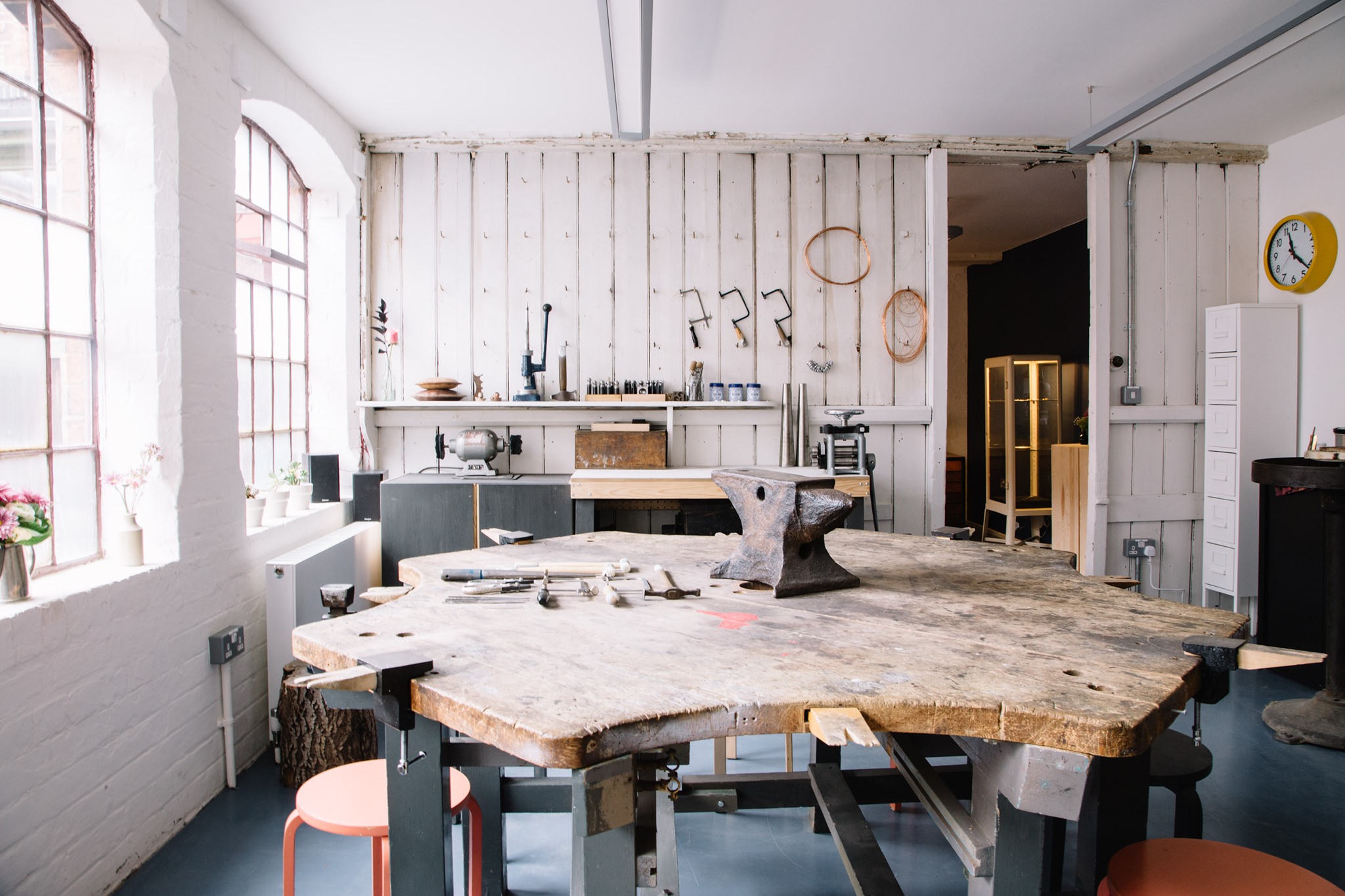 This gorgeous workshop space is hidden away in the depths of the Jewellery Quarter, and has been quietly building a reputation for their wonderful jewellery making experiences. The beautiful studio hosts regular group workshops, where you can use traditional hand tools and jewellery-making techniques to create your own special piece of jewellery. One of their most popular experiences is the 'Make Your Own Wedding Ring' workshop – where the couple can hand-craft each other's wedding rings, creating something truly unique and meaningful, alongside lasting memories of a day spent together. You'll have a truly memorable experience, whichever workshop you choose.
Location: The Coffin Works, 13-15 Fleet Street, B3 1JP
IB Deal: £5.50 off the 'Make a Ring in an Evening' workshop (using the code: INDEPENDENTBHAM) And FREE engraving of initials/date when booking a 'Make Your Own Wedding Ring' workshop
Dark Bull Vintage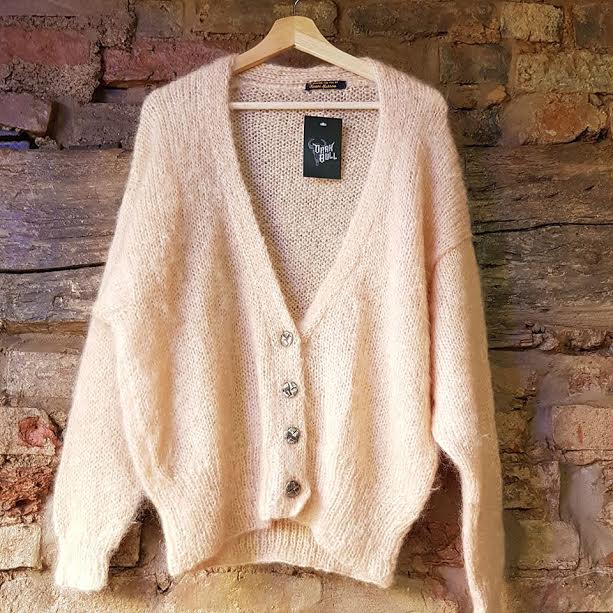 Vintage stores are seeing somewhat of a resurgence in popularity at the moment, as the business of 'pre-loved' fashion is really taking off. But second hand doesn't have to mean rooting through rails of tatty old clothes that smell like an old people's home. There are some true bargains and hidden gems to be found, from designer to high street pieces, at a fraction of the cost, giving a perfectly good item a second chance at life. Good for your bank balance and for the planet. Dark Bull is a wonderful little vintage shop – a treasure trove of pre-loved clothes, just waiting for you to dive in and discover your next vintage piece. Plus you can have the satisfaction when someone says "I love that, where's it from?", replying "Oh, this? It's vintage".
Location: 90 Digbeth, B5 6DY
BMAG Gift Shop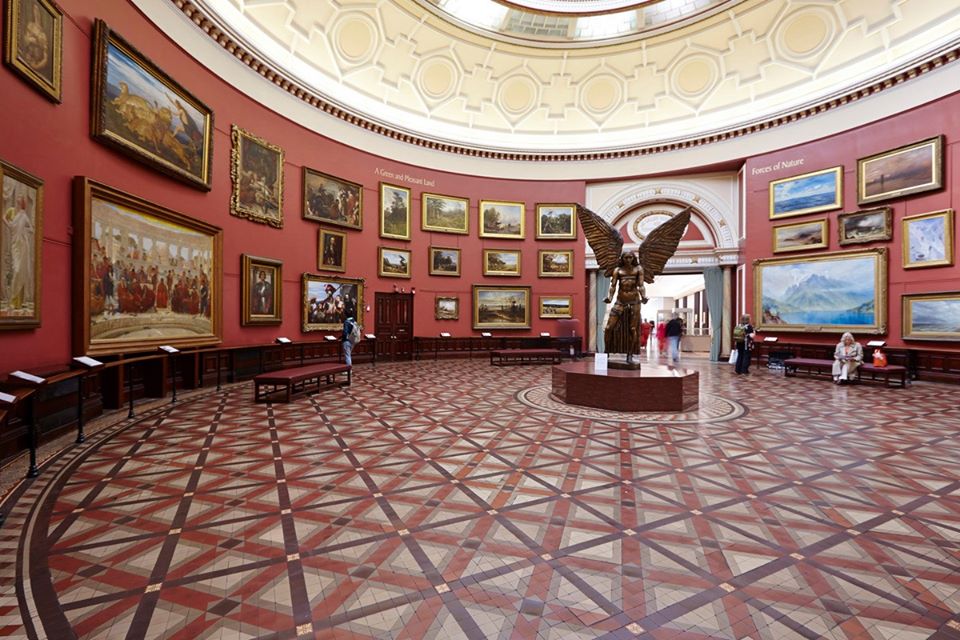 This place is a veritable treasure trove of goodies. Like an Aladdin's cave of trinkets and treasures, you'll always discover something new in this fantastic gift shop. Let's be honest, the best bit about any day out (especially when you were a kid) is heading to the gift shop at the end of the day to hunt out your souvenir to take away with you and add to your collection. Well, let us tell you that this place is full of mementos and keepsakes for kids and grown-ups alike. From jewellery and books, to stationery and Birmingham memorabilia, you'll find all sorts in this shop of wonders.
Location: Birmingham Museum and Art Gallery, Chamberlain Square, B3 3DH
Anjuna Lounge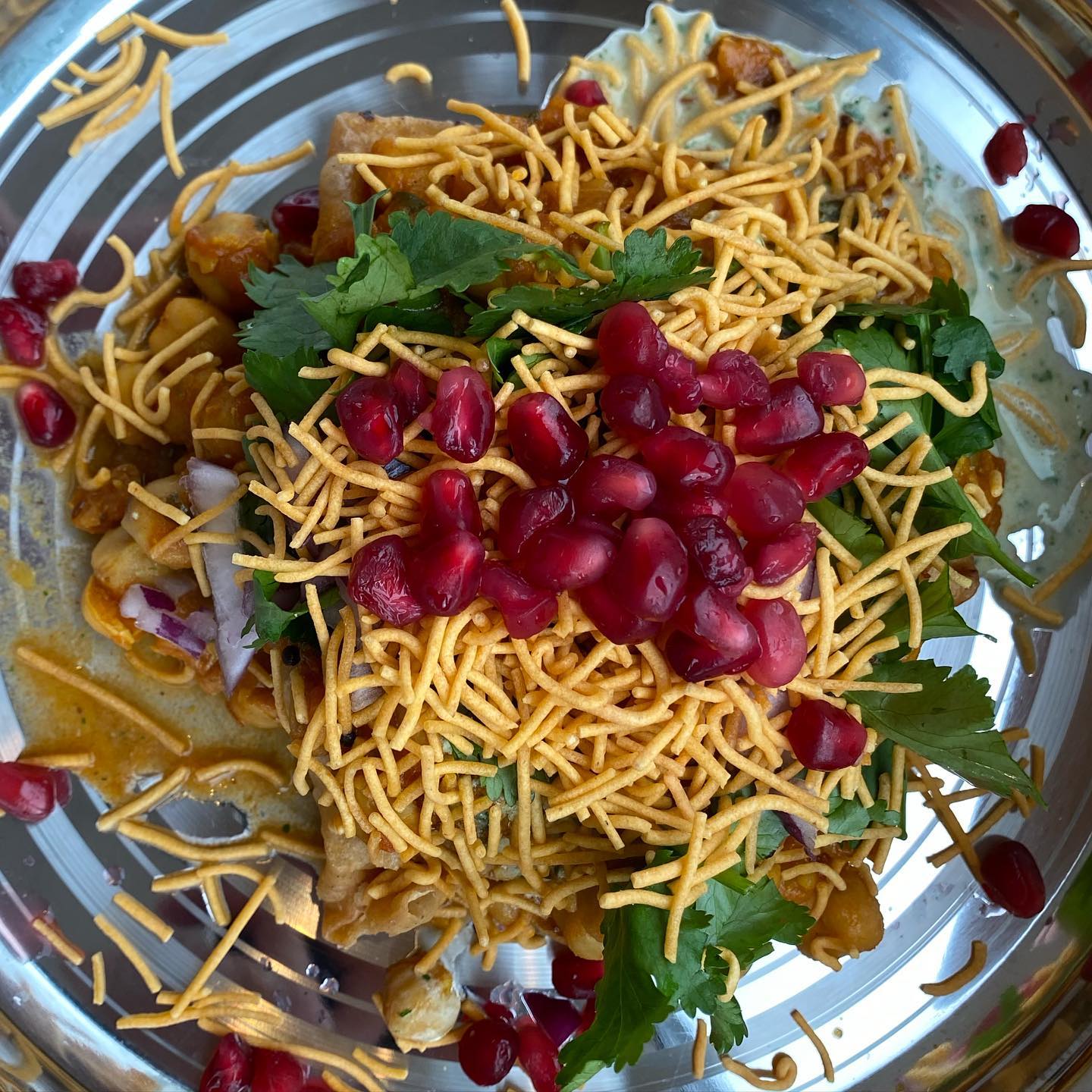 This is a coffee shop with a difference. Ok, they serve amazing coffees like lots of the city's other fantastic coffee shops, and, sure, you can grab a slice of cake to go with it. But, unlike the other coffee shops, here they serve it alongside delicious Indian dishes. So if you're feeling peckish and you're looking for a lunch option that's different from the usual offerings, this is a great place to go. Based in Stirchley their menu features street food style favourites such as Samosa Chaat and Dhaal. Grab some delicious, heart-warming food, and a tasty coffee and sink into one of their leather sofas in this cosy cafe and everything will be right in the world. Trust us.
Location: 58-60 Hazelwell Street, B30 2JS
Couch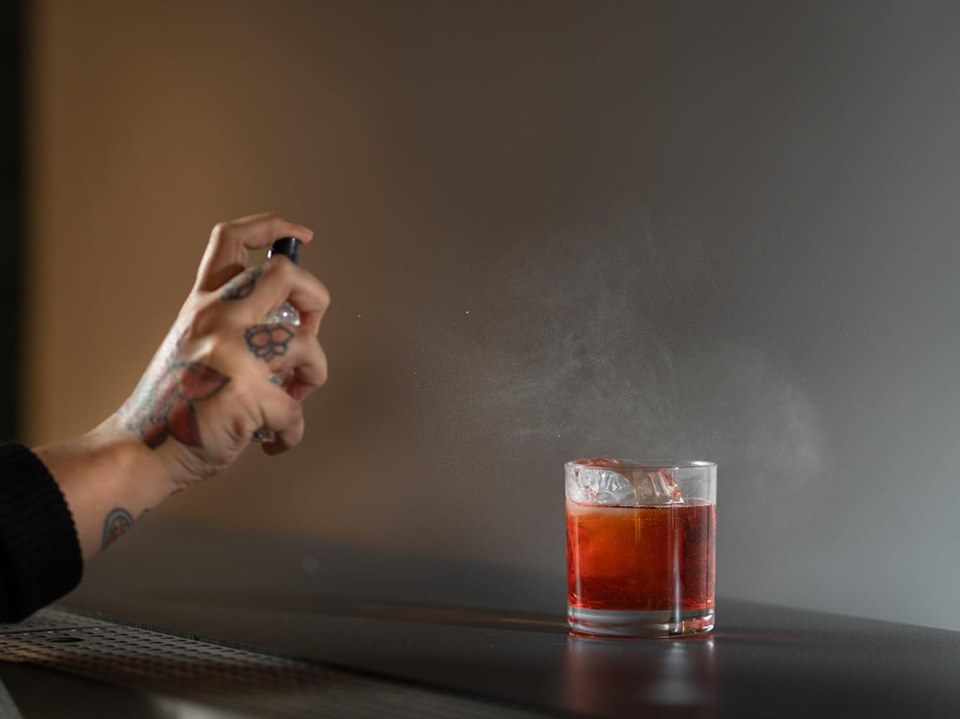 This Strichley-based watering hole is one for the cocktail connoisseurs out there. Couch is your friendly, neighbourhood cocktail bar, available for all of your cocktail-sipping, bartender-chatting, friendly-face-seeing needs. Their menu is inspired by great songs, and in utterly game changing news they have Negroni ON DRAUGHT! Get yourself down to Couch as soon as physically possible (right now?) to sip on classy cocktails, in a comfy space, served by lovely people. It's sure to be your new favourite bar.
Location: 1466 Pershore Road, B30 2NT
Miss Macaroon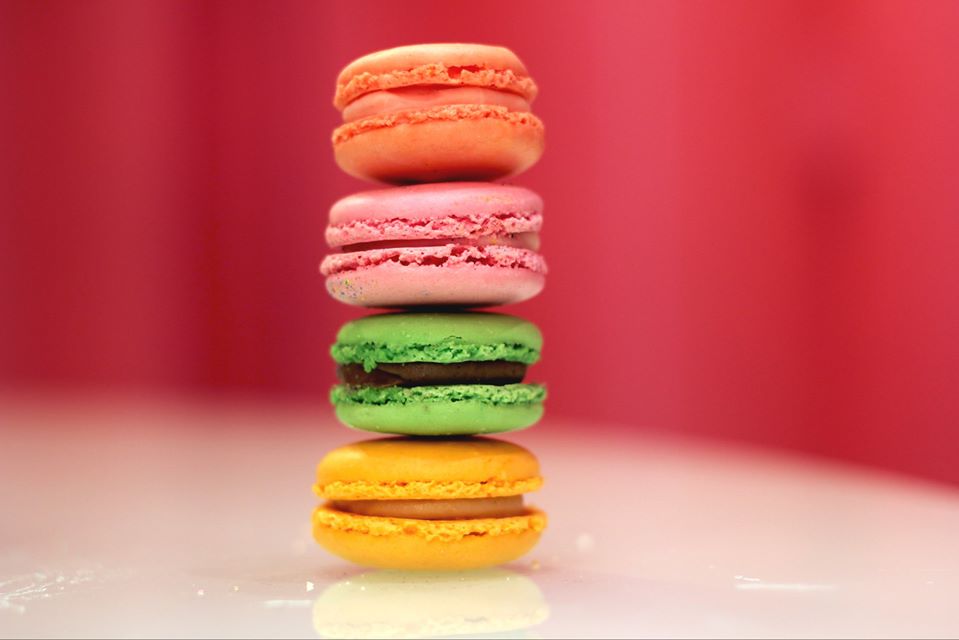 Miss Macaroon is a magnificent patisserie selling (unsurprisingly) macarons. Gluten-free, handmade, premium French macarons, to be precise. They use art and science to create the perfect macaron and are the only patisserie in the world to Pantone match their macarons exactly to colour schemes for weddings and corporate events. But Miss Macaroon is so much more than just a macaron shop. This is also a social enterprise business, investing 100% of their profits into providing young people (particularly care leavers, as well as ex-offenders and the homeless) with the skills and confidence they need to get back into employment. So every time you buy a treat for yourself from their shop, you're helping to support the amazing work they do through their training schemes. Win, win.
Location: 8 Great Western Arcade, B2 5HU
IB Deal: 10% off the bill when you spend £16 or more.
Opheem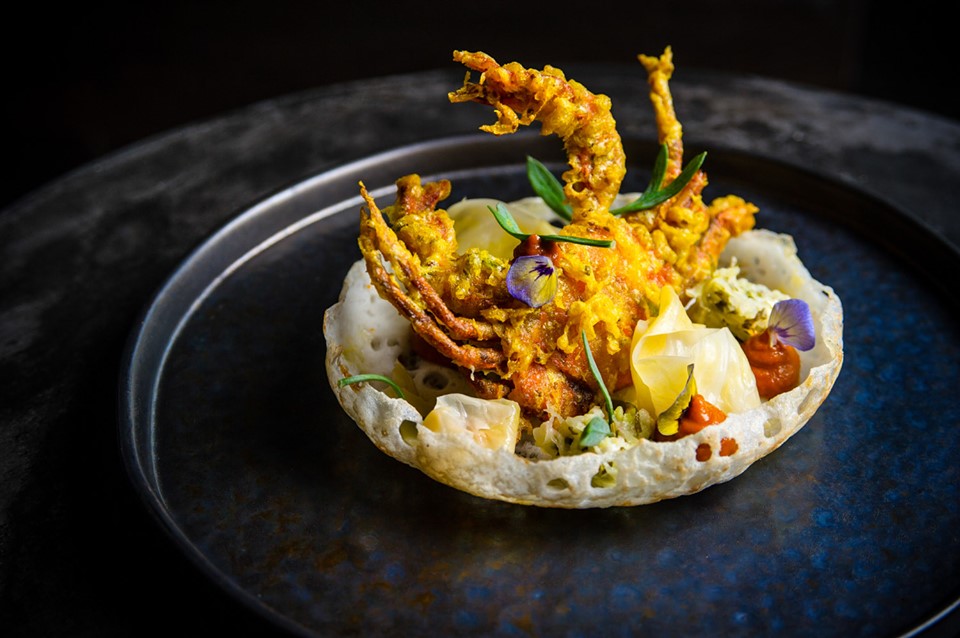 Birmingham's newest Michelin star is shining brightly in the wonderful culinary scene we enjoy in the city. This exciting restaurant is pushing the boundaries of fine dining and progressive Indian cooking – using Indian flavours with classic and modern techniques to create outstanding dishes. If you're yet to book a table here, we highly recommend it. A treat for all the senses, this restaurant is chef Aktar Islam's love letter to food, cooking and his heritage, and each course will delight you in ways you've yet to experience.
Location: 48 Summer Row, B3 1JJ
Hedge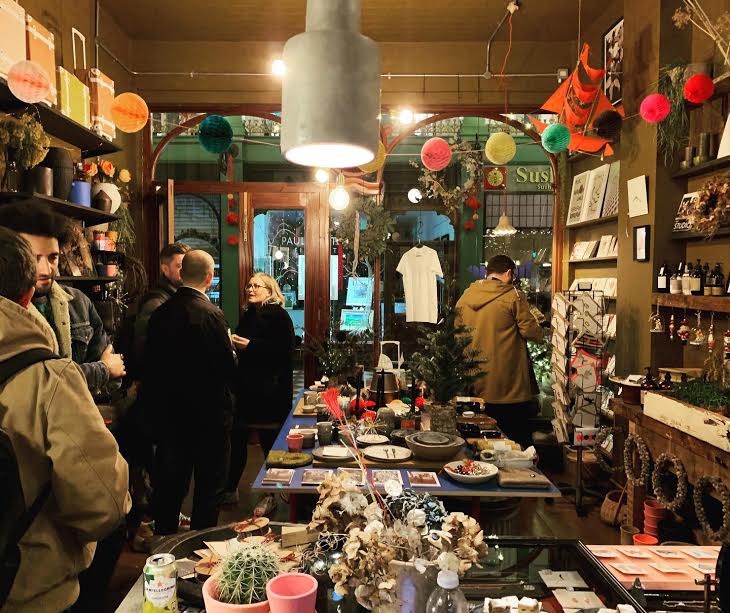 This fantastic independent shop is found in the iconic Great Western Arcade, nestled among a collection of other fabulous independent businesses. Founded by brother and sister, Luke (an illustrator) and Rachel (a florist), Hedge is a wonderful concept store stocking a range of products from hard to find brands and local retailers. On sale are a range of lifestyle products, homeware, gifts, plants and books, and the shop is like a magical cave of wonders, with beautiful objects to be found with every turn of the head. A marvellous shop to delve into and browse the stunning pieces on offer, if you're yet to venture inside, we encourage you to do so right now.
Location: 13 Great Western Arcade, B3 5HU
Kilder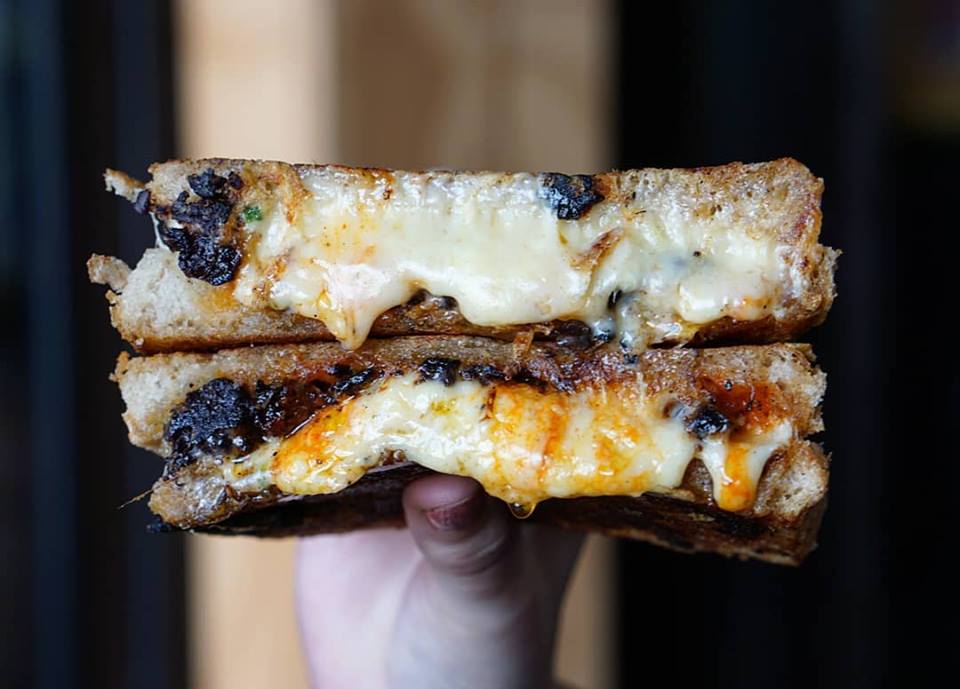 Lesser-known sister venue to the marvellous, and highly popular, Original Patty Men, Kilder is a wonderful venue in its own right. Tucked away under the railway arches of Moor Street Station, this bar is all about craft beer, natural wine and cider – and it's everything you've ever hoped and dreamed of, and more. To accompany your chosen beverage, they have a menu filled with tasty bar snacks and epic grilled cheese sandwiches. If you're yet to pay them a visit, what are you waiting for?! Drop everything you're doing right now and go fill your belly with awesome drinks and gooey grilled cheese. You can thank us later.
Location: 5 Shaws Passage, B5 5JG
Alleppey Boat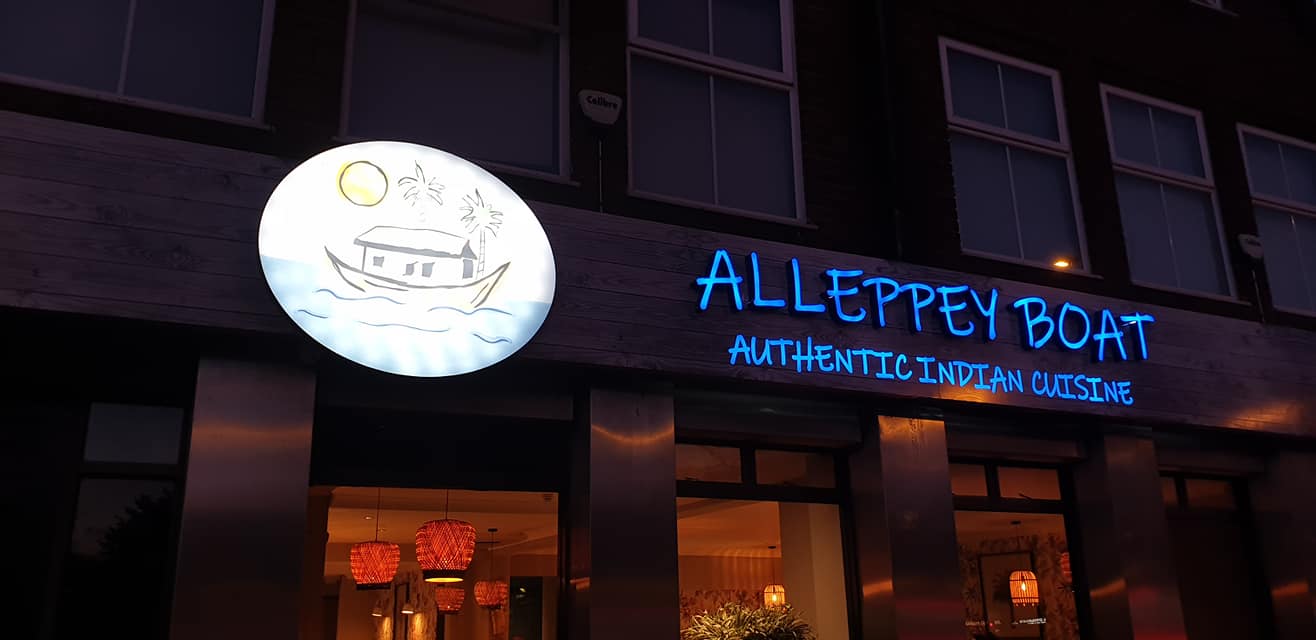 This Indian restaurant is named after a modern take on the historic boats that transported goods along the Alleppey Backwaters (a series of intertwining lakes, lagoons and rivers). At Alleppey Boat, they aspire to take you on a culinary journey through the backwaters of Kerala, known for their abundance of fresh fish and seafood. Enjoy authentic Indian cuisine with a speciality in seafood dishes (but with lots of old favourites and vegetarian dishes on the menu too) in a bright, modern, welcoming dining room. If you haven't visited Alleppey Boat yet then set sail for Hall Green to check them out.
Location: 1492 Stratford Road, B28 9ET
Chouchoute Chocolaterie
Taking its name from the French word for pampered – this chocolate shop is all about luxury. Owner Pierre trained in both Paris and London and turned his life-long passion for gastronomy into a gourmet taste experience. The artisan chocolates are handcrafted and finished using superior quality cocoa beans and the finest ingredients to create the intense flavours you find in their exquisite chocolates. They also sell a range of other French delicacies and confections in their boutique in The Great Western Arcade. If you want to put a smile on someone's face, or if you fancy an indulgent treat for yourself, head to Chouchoute to pick up some gorgeous artisan chocolates.
Location: 40 Great Western Arcade, B2 5HU
Arch 13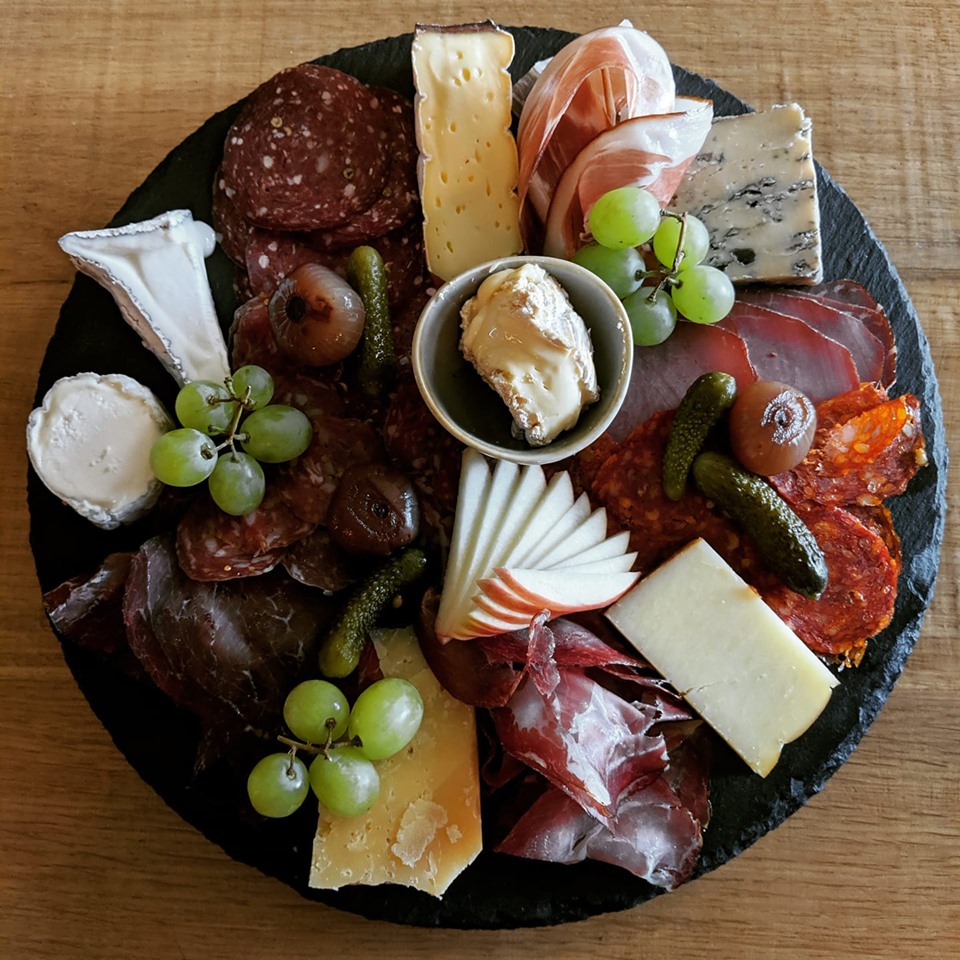 Nestled beneath the railway arches of Livery Street is a welcoming wine bar where you can sip on a beautiful glass of wine as you relax and let the day's troubles wash away into insignificance. Arch 13 stock a superb selection of red, white, rose and sparkling wines to be enjoyed by the glass or the bottle. Conveniently located next to the alternative entrance to Snow Hill station, for when you miss the train and have to wait for the next one (with just enough time to sneak in a quick glass of wine). The crowning glory here though (and definitely our favourite aspect of this delightful wine bar), is their meat and cheese boards. The perfect accompaniment to your chosen glass of wine, their meat and cheese selection is to die for. Quick, to Arch 13!
Location: 220 Livery Street, B3 1EU
IB Deal: 10% off food
The Electric Cinema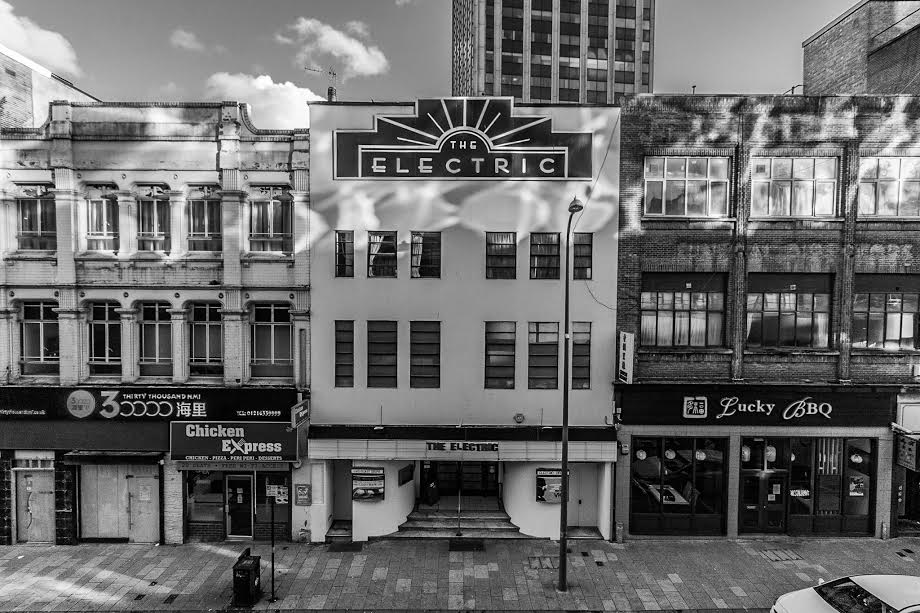 Photo: Joe Flynn Photo
Not quite such a "hidden" gem, but a gem nonetheless, and completely worth reminding everyone that this place exists. The Electric Cinema is the oldest working cinema in the UK and if that's not reason enough to visit then, quite frankly, we don't know what is! Well, how about the fact that this wonderfully quaint, nationally-renowned, independent cinema showcases the very best in quality mainstream, independent, foreign and classic films, as well as National Theatre Live productions. If that's not enough, the classical vintage-theatre vibe exudes that cinematic elegance of old, AND you can choose to take a seat on a cosy sofa, instead of a classic cinema seat if you wish.
Location: 47-49 Station Street, B5 4DY
IB Deal: Concessionary rate tickets (saving £3 or more per ticket) for any screenings/events that offer concessionary rates (Sunday – Thursday)
Manzils
This family-run independent restaurant has been around since the 1960s (an incredible achievement and a testament to the service and the food they serve). Found on Digbeth High Street, they serve all of the traditional Indian favourites such as Tandoori dishes, mixed grills, Baltis and other curries and they have a wide selection of vegetarian options alongside the usual meat dishes. Available for both dining in and take-away, this is yet another of Birmingham's incredible selection of Indian restaurants, and one you must check out for yourself.
Location: 112 Digbeth High Street, B5 6DT
24 Carat Bistro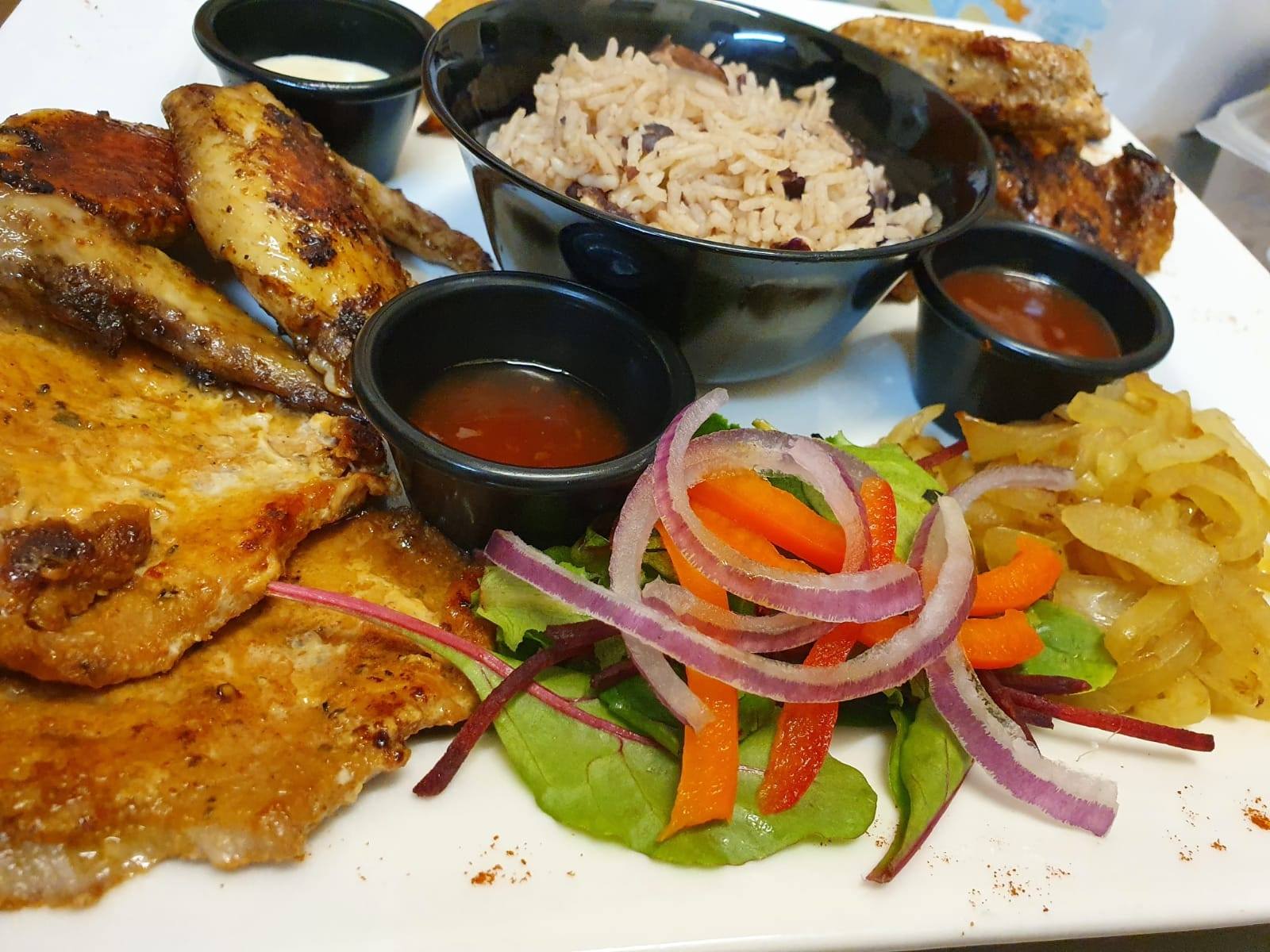 This small, family-run restaurant can be found tucked away down Warstone Lane in The Jewellery Quarter. At 24 Carat Bistro they're all about proper, home-cooked food in a laid-back setting. They have a varied menu of English, Caribbean and international dishes, all home-cooked to deliver a heart-warming plate of food. On the menu are comfort food classics such as All-Day Breakfasts, Cumberland Sausages or Steak and Ale Pie but where they really shine is their Caribbean dishes. Enjoy the likes of Jerk Chicken or Pork, Caribbean curries and to finish Jamaican Rum Cake (uh, yes please). If you haven't discovered this wonderful hidden gem yet, go and seek them out for some delicious Caribbean food.
Location: 27 Warstone Lane, B18 6JQ
Shepherds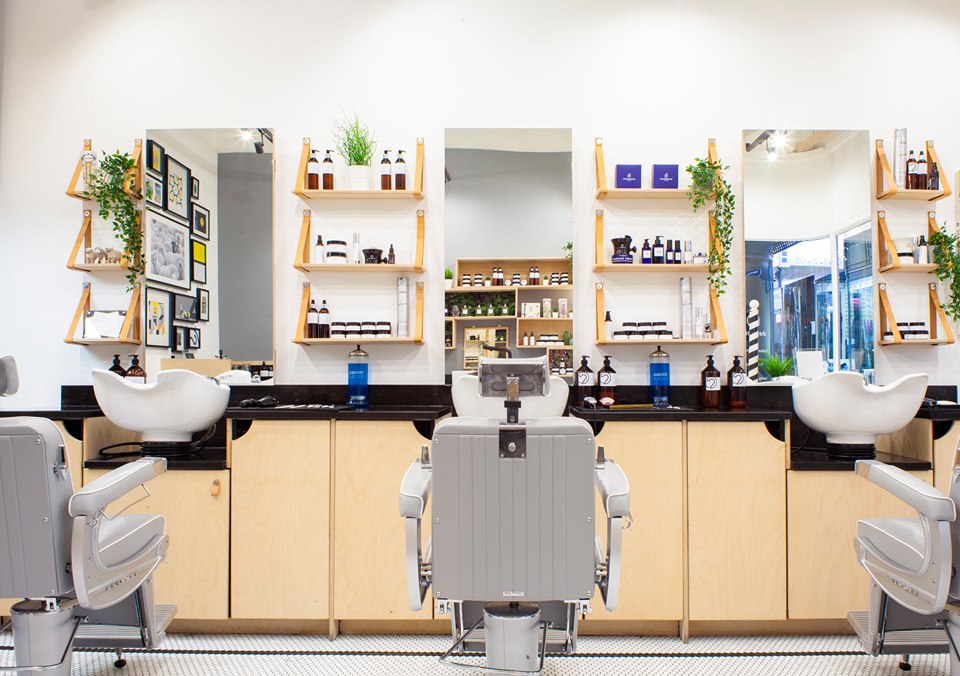 A great haircut can make all the difference to your confidence, and it can be difficult sometimes to find somewhere you trust. Well, look no further because Shepherds is a barbershop that cares. They believe that every man has the right to a great haircut and that every man should feel confident and comfortable with their appearance. The team at Shepherds have a wealth of experience and knowledge to make sure each and every client leaves with a smart new haircut and a smile on their face. You can even buy their own brand of grooming products too. So if you're looking for a new place to get your barnet sorted – give Shepherds a go.
Location: Piccadilly Arcade, New Street, B2 4HD
IB Deal: 10% off all services and 5% off products
Minima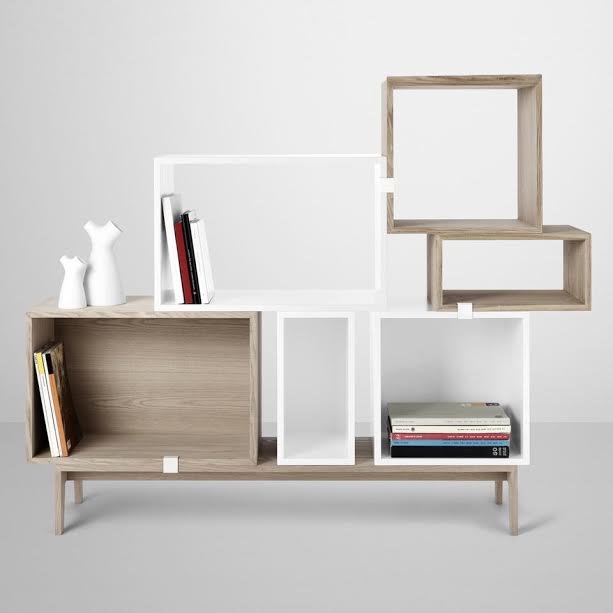 There's homeware and then there's homeware. Minima are all about the latter. Beautiful. Contemporary. Minimal. Minima are passionate about well-conceived, well-made and enduring design, stocking an engaging and visually stunning array of homeware in their showroom, found just a short hop away from the iconic St. Paul's Square. Only stocking brands that fit with their ethos and have mastered the art of form, function, and value for money – these are pieces that are design-led, not trend-led, and will be treasures you hold onto forever. If you're looking for high quality pieces (and gifts) to add to your home, head to their showroom and store to browse the gorgeous furniture, accessories and more on offer.
Location: 58 George Street, B3 1QA
IB Deal: 10% off all purchases
Plant and Pulse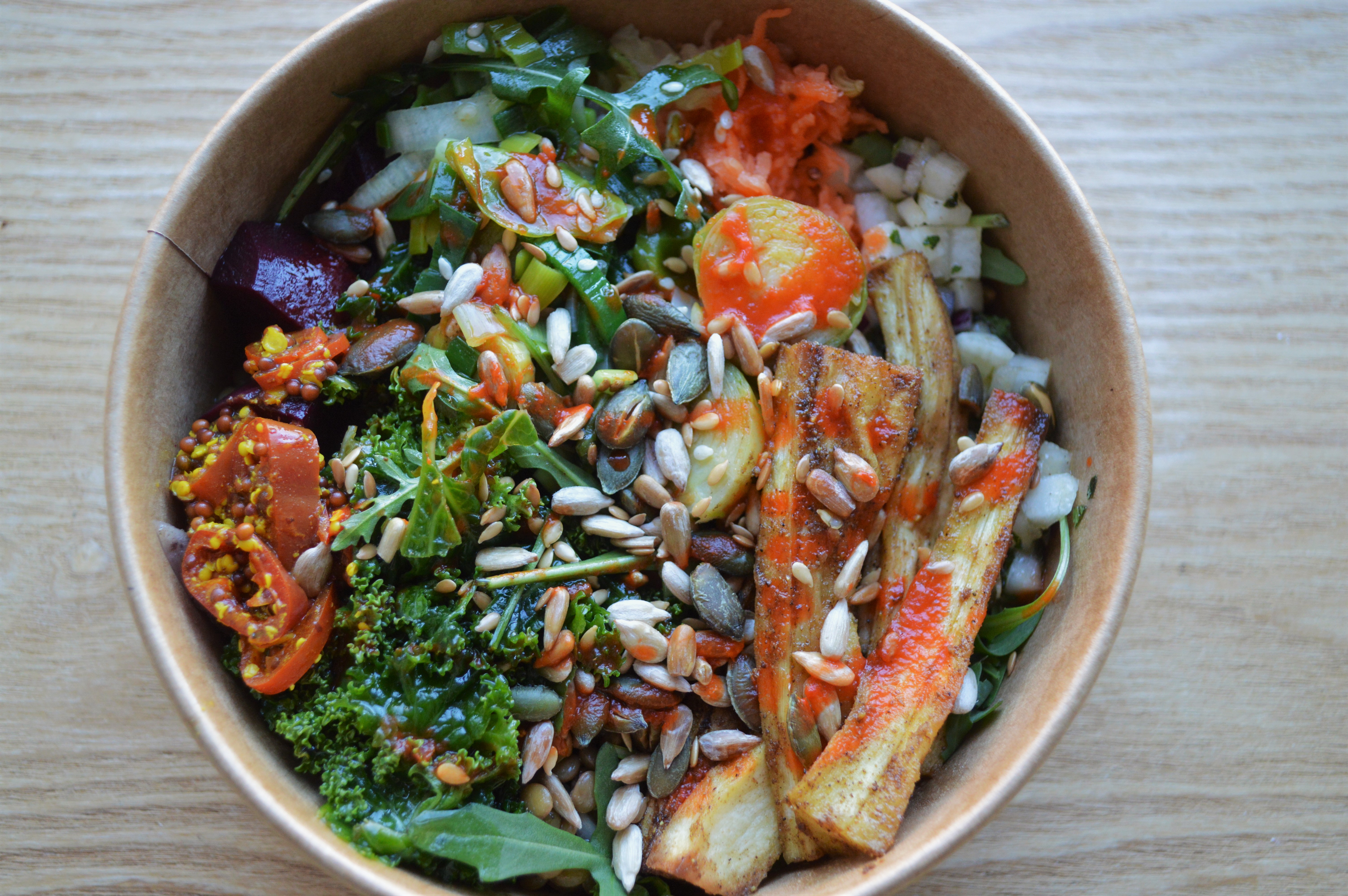 This little hidden gem bills itself as a sustainable eating establishment – meaning they use seasonal, sustainably grown ingredients to create delicious plant-based food that is good for you and good for the planet. Providing busy Brummies with a healthy, vegan lunch option that is both high in flavour and high in nutritional value – this is your mid-week lunch dilemma sorted. Choose from the Falafel Box, Street Food Box and Gut Health Box – each one packed with delicious salads, pickles, grains and greens. Promoting a sustainable lifestyle, they offer discounts to customers who bring their own re-usable container. Delicious, fresh, healthy food at its best.
Location: Unit 9, The Minories, B4 6AG
IB Deal: Any box and a cake for just £7
Diwan Balti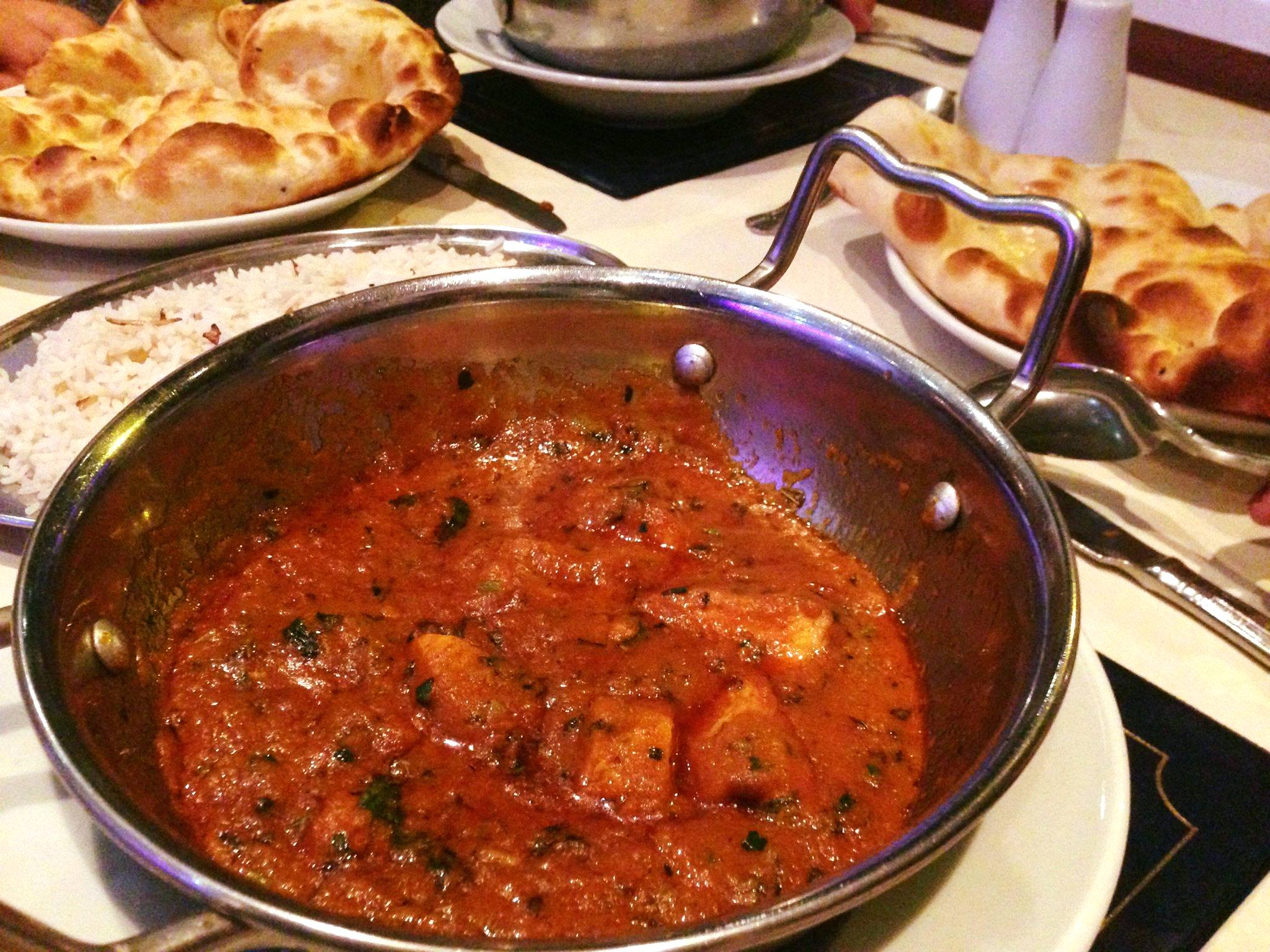 Diwan Balti, in Moseley, is a local favourite Indian restaurant and take-away thanks to their quality food and reasonable prices. Customers come back time and again thanks to the consistently good food and the excellent service, which is why this Indian restaurant has been around for decades. Enjoy all of your favourite Indian dishes here, cooked beautifully to showcase the delicious flavours and delivered with friendly service. If you're looking for somewhere to grab a great curry, you can't go wrong with Diwan Balti.
Location: 3 a/b Alcester Road, B13 8AR
Tilt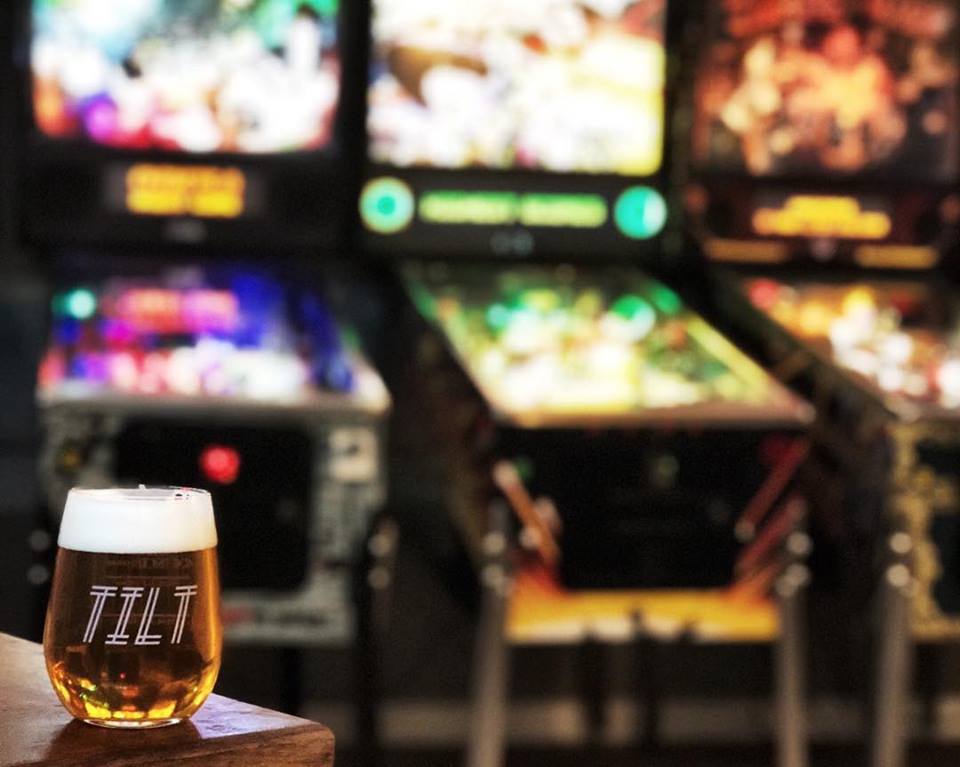 Coffee + Beer + Pinball = a whole load of awesome. Tilt is a wonderful hidden gem of a coffee shop and craft beer bar, hidden away in City Arcade. Not only do they serve up some of the very best coffee in the city (they only use the top 5% of coffee produced in the world, and choose guest roasters from all over the world to showcase some of the very best seasonal coffees), but they also serve some incredible craft beers too. With cakes provided by the brilliant BAKE, and pinball machines to play on, you can easily while away a few hours here and then cry "Oh gosh, is that the time?" as you rush off to carry on with the rest of your day.
Location: 2 City Arcade, B2 4TX
IB Deal: 15% off coffee, tea and cakes
Birmingham Wildlife Conservation Park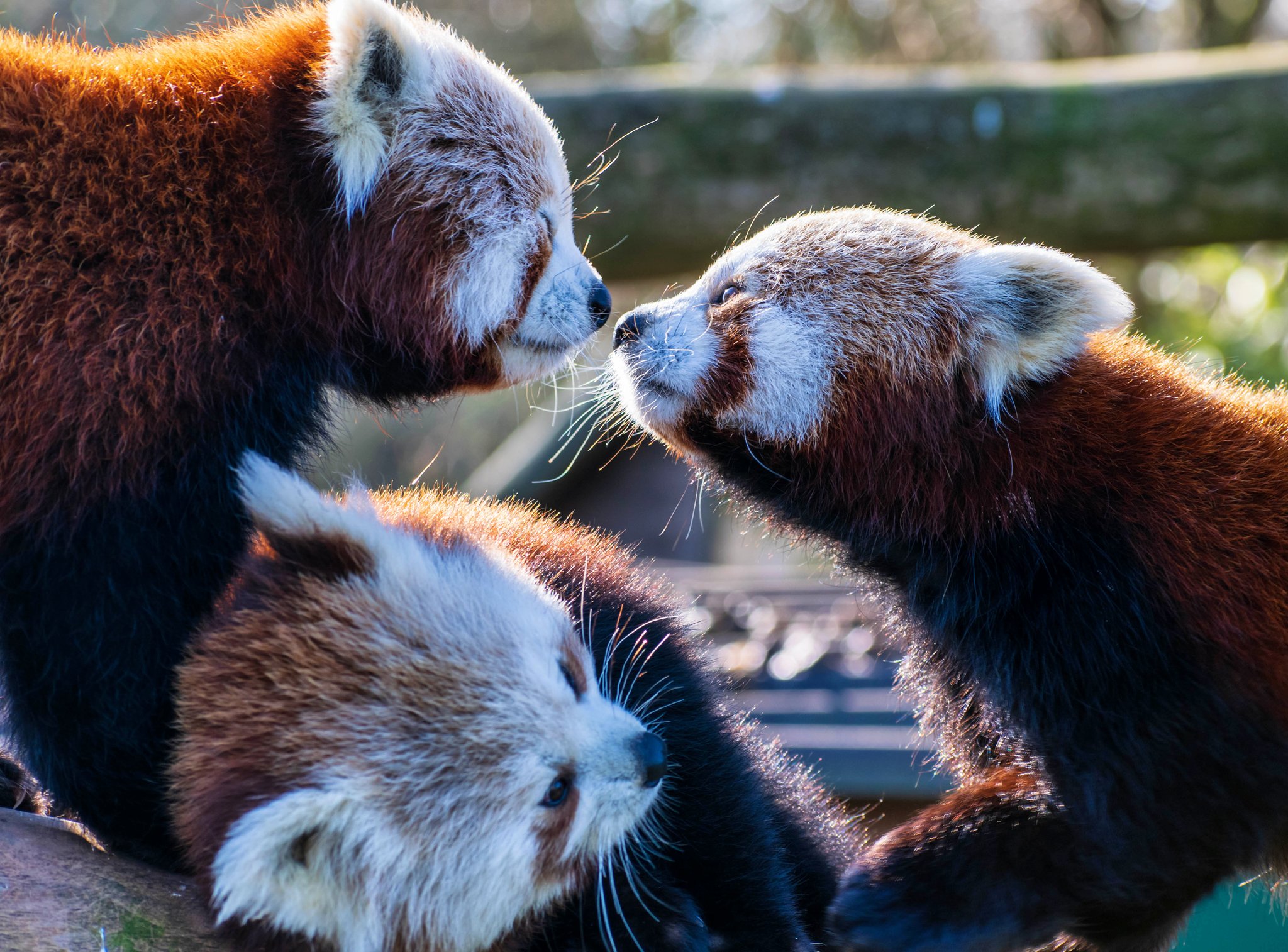 PHOTO: JAY MASON-BURNS (IG: @JAYJAYJJETPLANE)
You might be forgiven for thinking that if you want to see some incredible, endangered animals, you'd have to travel out of the city. We're here to tell you otherwise. Birmingham Wildlife Conservation Park is a hidden gem, right on our doorsteps, and is home to a unique collection of animals from all over the world. Find red pandas, lemurs, meerkats, reptiles, otters, birds, wallabies, monkeys and more at this wonderful little zoo. Perfect for a day out with the little ones, or a great place to discover some fascinating species for adults too – some of the animals that live there are endangered in the wild and the park plays an important role in protecting these species into the future.
Location: Pershore Road, B5 7RL
Cafephilia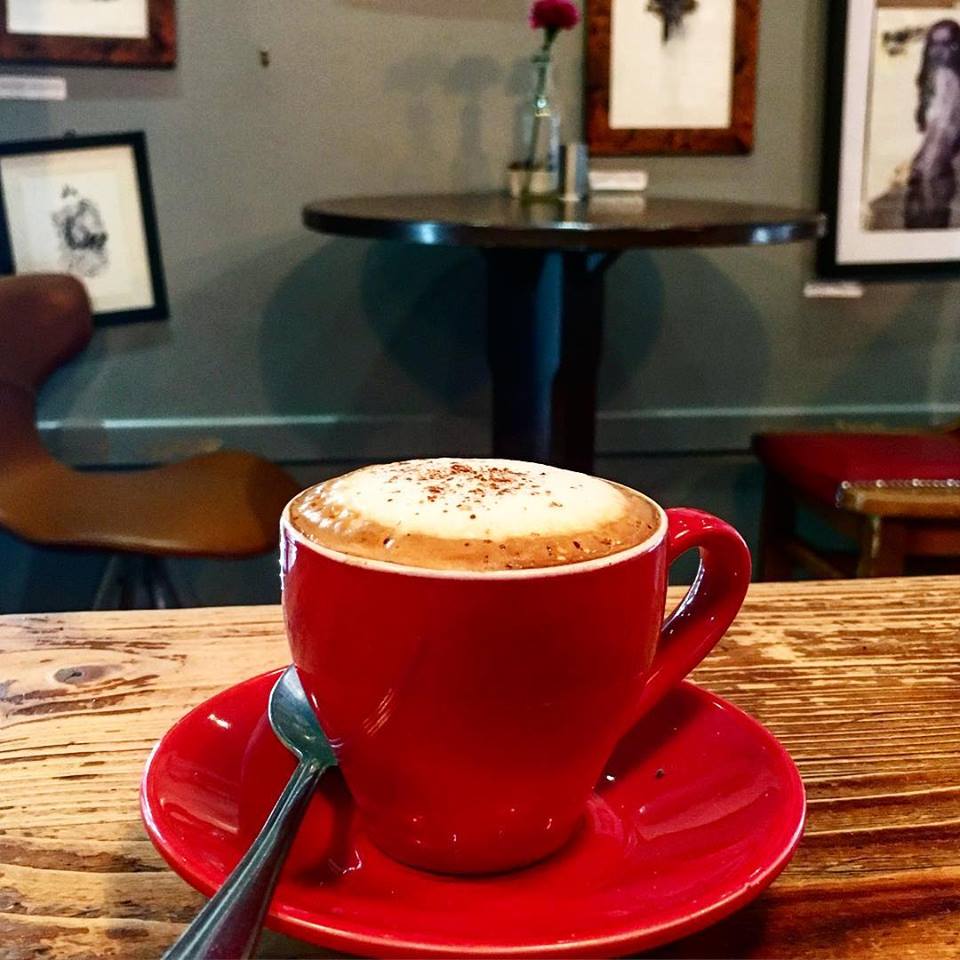 One of Birmingham's best loved coffee shops, you've probably come across Cafephilia before. This independent, contemporary coffee bar can be found in the heart of Moseley. They're all about serving premium quality coffee, bespoke cakes, breakfast, and freshly made panini, salads and sandwiches. With plenty of milk options to create your favourite coffee and lots of vegan, vegetarian and gluten free food options – they cater to all diets and tastes here. Pop in next time you're in Moseley and enjoy this quirky café for yourself.
Location: 138 Alcester Road, B13 8EE
IB Deal: 10% off the bill
The Steam Room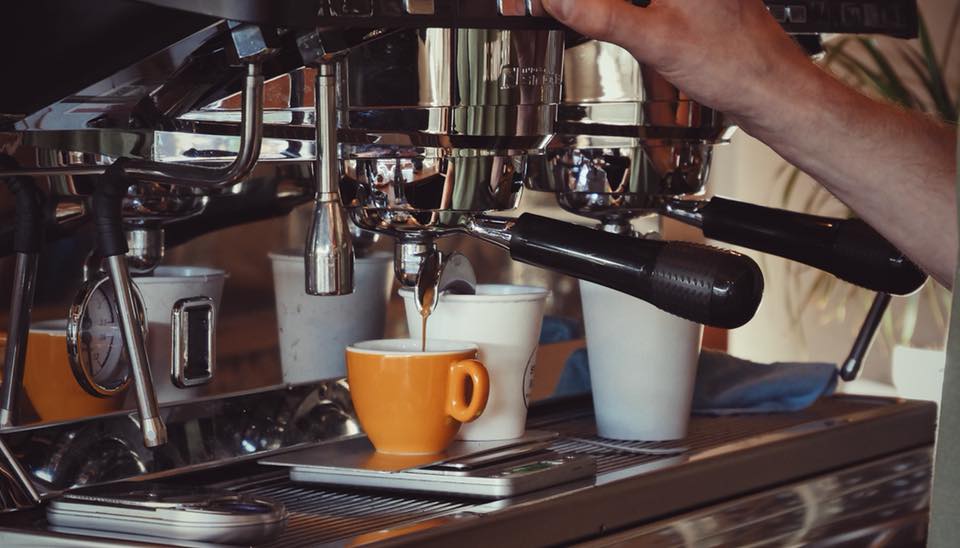 The leafy suburb of Harborne is home to this wonderful coffee shop. They use beans from Hasbean, a coffee roaster from not too far away in Stafford, to create their superb coffees. You'll find a range of delicious cakes and bakes to keep your coffee company, as well as some tasty breakfast and brunch dishes. They like to mix up the coffee available on espresso, filter and decaf, so there's always something different to try.
Location: 181 Knightlow Road, B17 8PY
Black Lab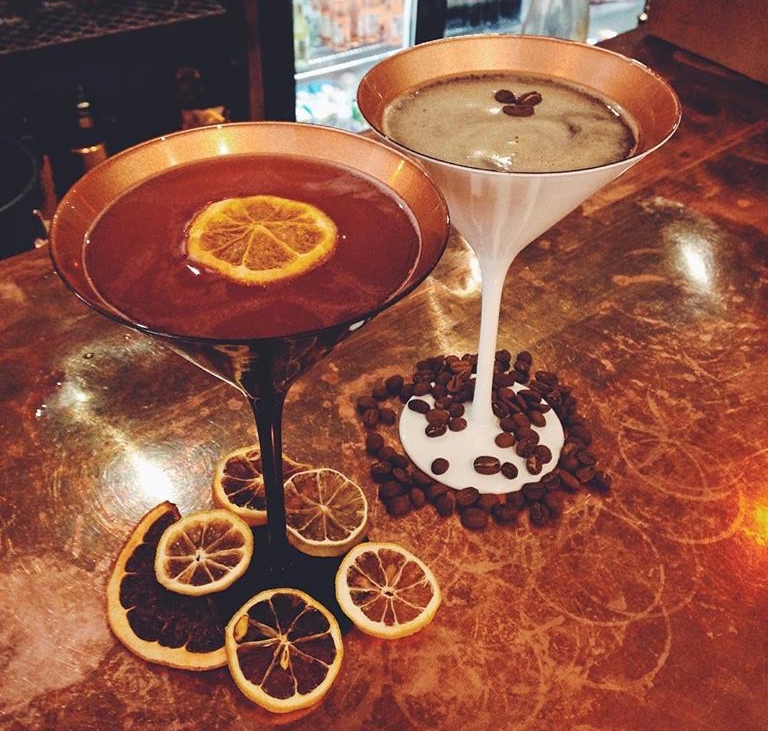 Black Lab is a welcoming coffee shop by day and a vibrant bar by night. With a relaxed and comfortable feel, you can sip your coffee in this cosy lounge bar, found on the High Street in Kings Heath. Enjoy a range of hot drinks, including aromatic coffee, with a selection of healthy nibbles or a slice of delicious cake to go with your chosen drink. This neighbourhood lounge is the perfect place to spend a while just sipping on coffee and taking stock of the world.
Location: 100 High Street, B14 7JZ
Ort Gallery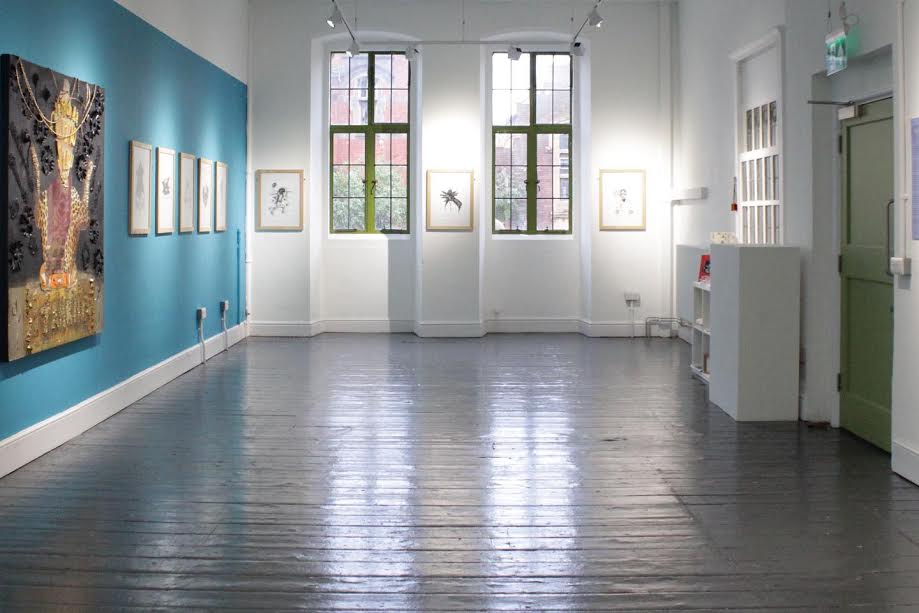 An artist-led exhibition space in Balsall Heath, Ort Gallery aims to facilitate dialogue in the community through art – exploring the role an international programme of contemporary art can play in community strengthening. The gallery exhibits ambitious and daring new artwork in an old factory space, ensuring every exhibition has a strong impact on the local area and its residents. Ort Gallery works with socially-engaged, internationally-acclaimed artists (Ellie Harrison, Leah Gordon, Juneau Projects, Paul O'Kane, and Pil and Galia Kollectiv – to name but a few) in order to ensure that the artwork is not just shown but lived through their audiences. This is done in a variety of ways such as workshops, poetry events, walks, talks and by the audiences becoming part of the projects.
Location: 496 Moseley Road, B12 9AH
Mellow's Bar and Restaurant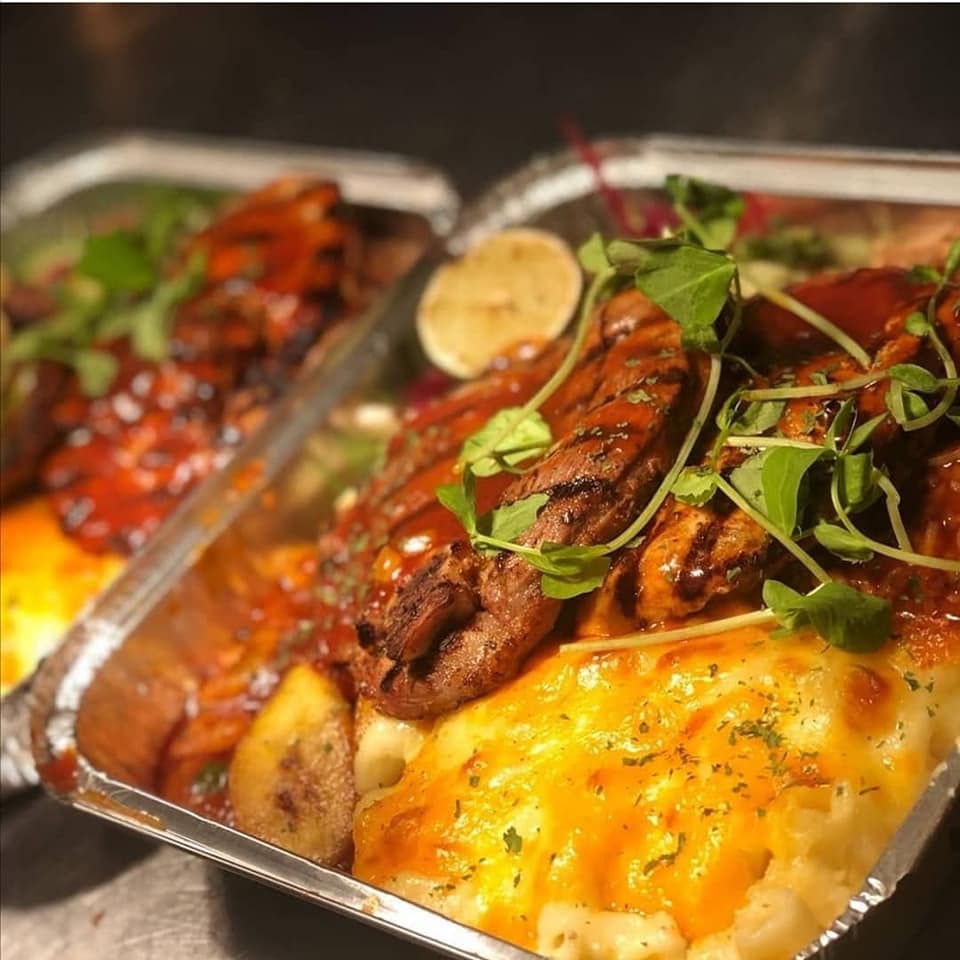 This fantastic hidden gem of a restaurant serves Caribbean food with a modern twist. They cook their food fresh to order and give you a taste of authentic Caribbean flavours in a contemporary way. Named after the owner's nickname due to his mellow personality, Mellow's is a great place to enjoy delicious Caribbean dishes such as Jerk Chicken, Jerk Salmon or Jerk Jackfruit and tasty Caribbean curries. If you want to enjoy some of the best Caribbean food in Birmingham, get yourself down to Mellow's.
Location: 57 Grosvenor Street West, B16 8HJ
Purnima Indian Cuisine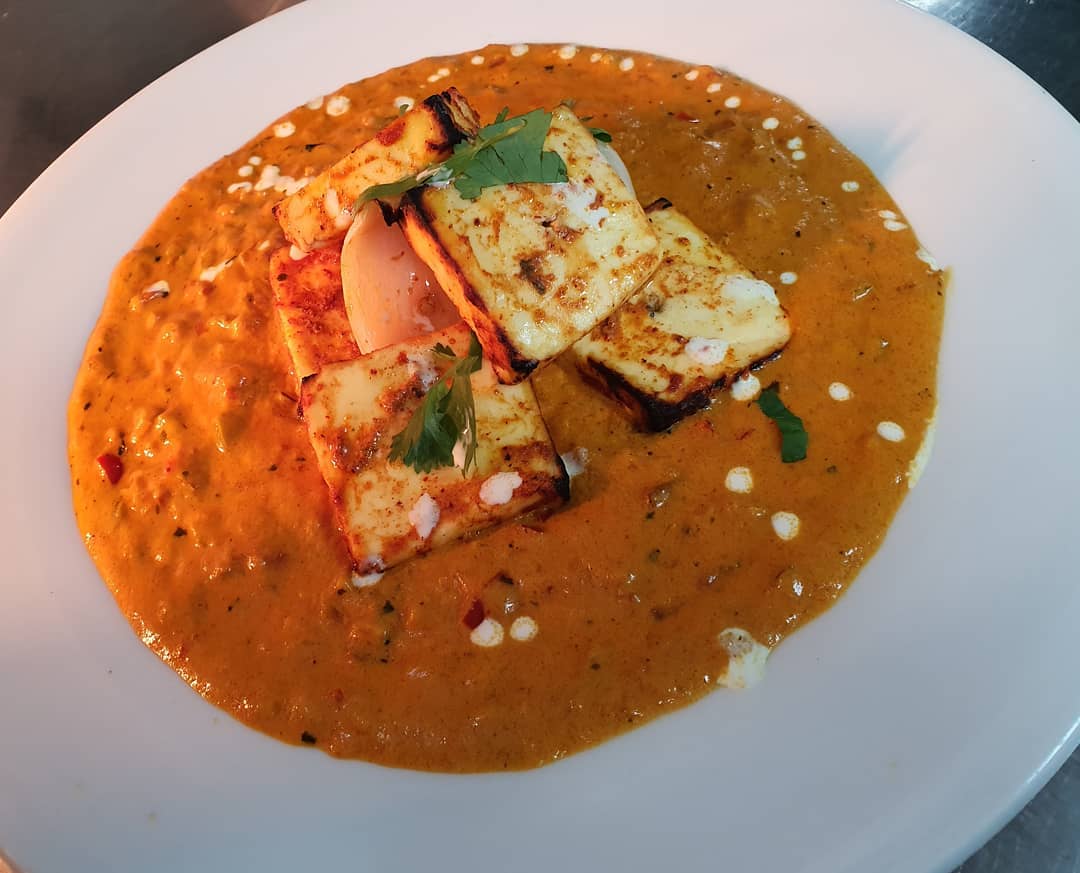 At Purnima they like to take traditional Indian flavours and dishes and elevate them to a new level. Putting a fine dining spin on take-away favourites this brilliant restaurant's food is on the fancier side of Indian cuisine. You can still enjoy the traditional favourites here (think Bhuna, Rogan Josh, Madras etc) but if you're looking to try something a little different to the usual options, select one of the fantastic dishes from the Chef's Recommendations menu and enjoy Indian food with a difference. Great for celebrations (or just a mid-week dinner) and also available for take-aways this is a great Indian restaurant putting their own unique stamp on traditional cuisine.
Location: 622 Bearwood Road, B66 4BW
Birmingham Back to Backs
The Birmingham Back To Backs are an accredited museum, managed by The National Trust and offering a window into the past. Back to back housing used to be commonplace in the city, until almost all were demolished in the 1960s. Court 15, Inge Street is one of the last surviving Back to Backs in Britain and now serves as home to a collection of period furniture and domestic items from the 1840s – 1970s from the lives of some of the residents. Go and explore this collection of artefacts and experience a slice of history.
Location: 55-63 Hurst Street/50-54 Inge Street, B5 4TE
MinMin Noodle Bar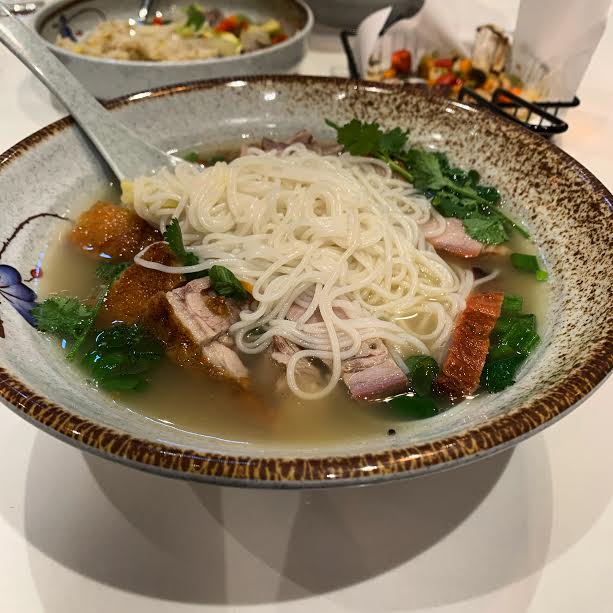 Photo: Sharon Wilson (IG:@sharonno1wilson)
MinMin Noodle Bar is most definitely a hidden gem. Having previously closed their city centre-based restaurant, they have moved and re-opened a short hop north of the city – but their loyal band of devotees are more than happy to make the foodie pilgrimage to taste their delicious dishes. As the name might suggest, a big focus for this restaurant is noodles. With Chinese, Vietnamese, Japanese and Thai influences, their food takes your taste buds on a journey, discovering and experiencing something new each time you visit. It's a short journey out of the city, but a journey that is well worth making. Go and discover them for yourself.
Location: Unit 9, Nechells Park Road, B7 5NT
Flamin' Patties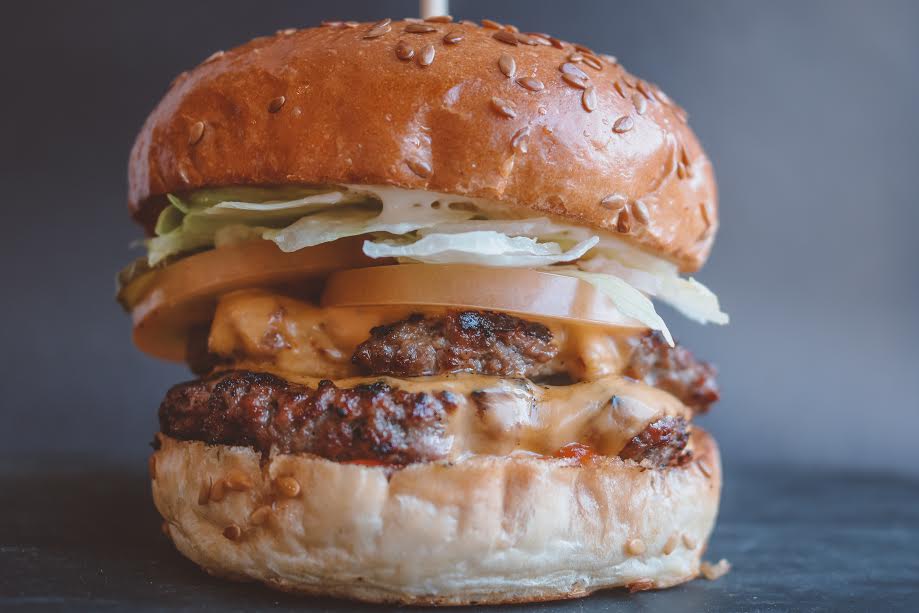 If EPIC burgers are your thing, you have to check out the brilliant hidden gem that is Flamin' Patties. They aim to provide every customer with the ultimate burger experience, so they use freshly sourced, high quality ingredients to create their seriously tasty burgers. No airs and graces here, this place is all about the quintessential burger experience – proper beef burgers and cheese burgers with a side of fries – the way burgers were meant to be enjoyed. Plus they do amazing shakes, wings, chicken strips and more if you need that little extra naughtiness. If you're yet to discover them, go check them out.
Location: 332 Ladypool Road, B12 8JY
And that's it for Part 4 folks!
To read Part 1, click here.
To read Part 2, click here.
To read Part 3, click here.
Then get out there and rediscover your city, one hidden gem at a time!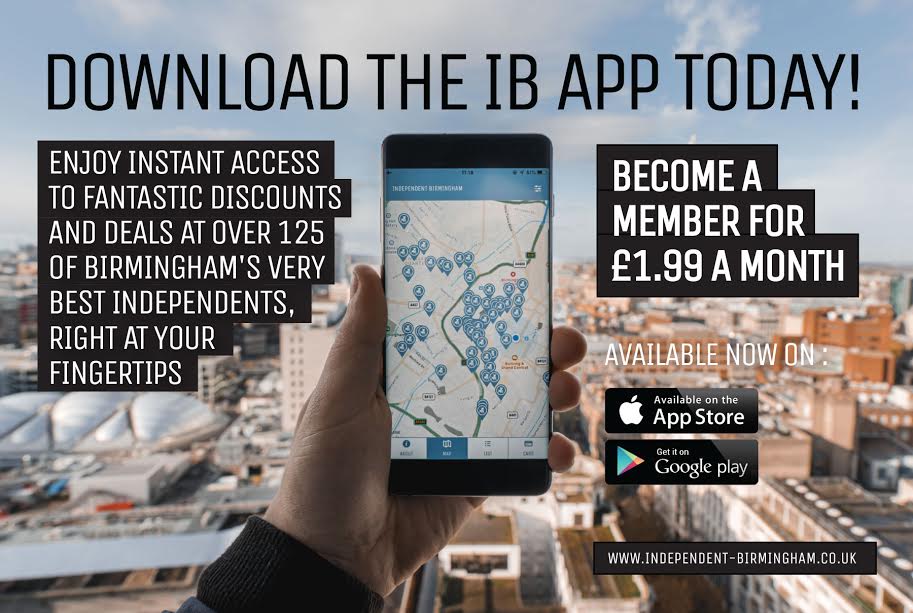 If you like to discover new hidden gems and support local, download the Independent Birmingham App.
Enjoy up to 20% off (alongside exclusive 2-for-1 offers, freebies and more) at over 125 of the very best independent cafes, bars, restaurants, pubs, theatres, cinemas, hotels, shops and experiences in Birmingham – including: Digbeth Dining Club, The Electric Cinema, Carters, Indian Brewery Snowhill, Birmingham Hippodrome, Adam's, Zindiya, The Meat Shack, Baked In Brick, BoneHead, Purnell's Restaurant, Chakana, Tiger Bites Pig, Bodega Cantina, Stirchley Wines And Spirits, Wayland's Yard, Purnell's Bistro, Midlands Arts Centre, 40 St Paul's, The Plough, Hare and Hounds, Birmingham Repertory Theatre, The Jekyll And Hyde, The Rose Villa Tavern, Cherry Reds, The Prince of Wales, The Loft, Laghi's Deli, Medicine Bakery, The Paper Duck, The Clean Kilo, The Early Bird Bakery and many more.
To download the IB App for just £1.99 a month on Apple, click here. 
To download the IB App for just £1.99 a month on Android, click here.