Drop everything, you need to read this.
If you're anything like us, you're still waiting for that Hogwarts letter to drop through your letterbox every year (I mean, there must have been some sort of misunderstanding right?). Well, if you've always wanted to experience the magic of a feast in the Great Hall then you're in luck. This December a Hogwarts-style feast is coming to our lovely Brum and here's how you can bag your seat at the Gryffindor table.
On Tuesday 5 December, those lucky witches and wizards who received their Hogwarts letters (or managed to book their place FAST), will be heading to The Village in Moseley to take their seats in the Great Hall. On arrival, witches and wizards will be sorted into their houses by the sorting hat host and will join their house-mates at the tables before the feast begins.
In true Hogwarts style, on the menu are all sorts of delectable, magical treats. A full 3-course menu will be served, complete with a few extra surprises, including Butter Beer shots on arrival, house coloured cocktails and for after dinner, anything from the trolley dears?
The feast will begin with an array of table snacks from pigs in blankets and smoked salmon and cream cheese blinis to bread and olives and sweet potato falafel. Having whet your appetite with these sumptuous snacks, it's on to the first bewitching course, a warming carrot, coriander and coconut soup.
The main event of the feast will be the mouth-watering hog roast, complete with all the trimmings. You can expect roast potatoes, plenty of vegetables and Yorkshire puddings as the house elves in the kitchens will be busy all day cooking up this delicious feast. Not forgetting the vegetarians of course, there will be Mapo Tofu, Kimchi and Sharasha mayo for all of you.
No feast would be complete without a tempting desert. So, to finish, the last course will be an ice cream sundae from renowned magical ice cream vendor, the one and only Florean Fortescue. The sundae can be served with or without chopped nuts and there will also be a vegan and gluten-free desert option of honey and cinnamon roasted winter fruits. What a delightful way to round off the evening.
What better way to get into the festive spirit than a magical, HP-themed feast with fellow witches and wizards. Fancy dress is encouraged (we're going to go out on a limb here and say compulsory), so this is the moment you've all been waiting for. Don those cloaks and house ties and head to The Village for a spell-binding evening of fun. Better keep those wands to hand though, as you never know when dark forces might appear.
So, if this sounds right up your (Diagon) alley, then get booking your places fast as we're sure this will sell out faster than you can say 'Quidditch'. The feast costs £30pp and you can book by calling The Village on 0121 449 7664.
For more information, click here.
Good luck muggles!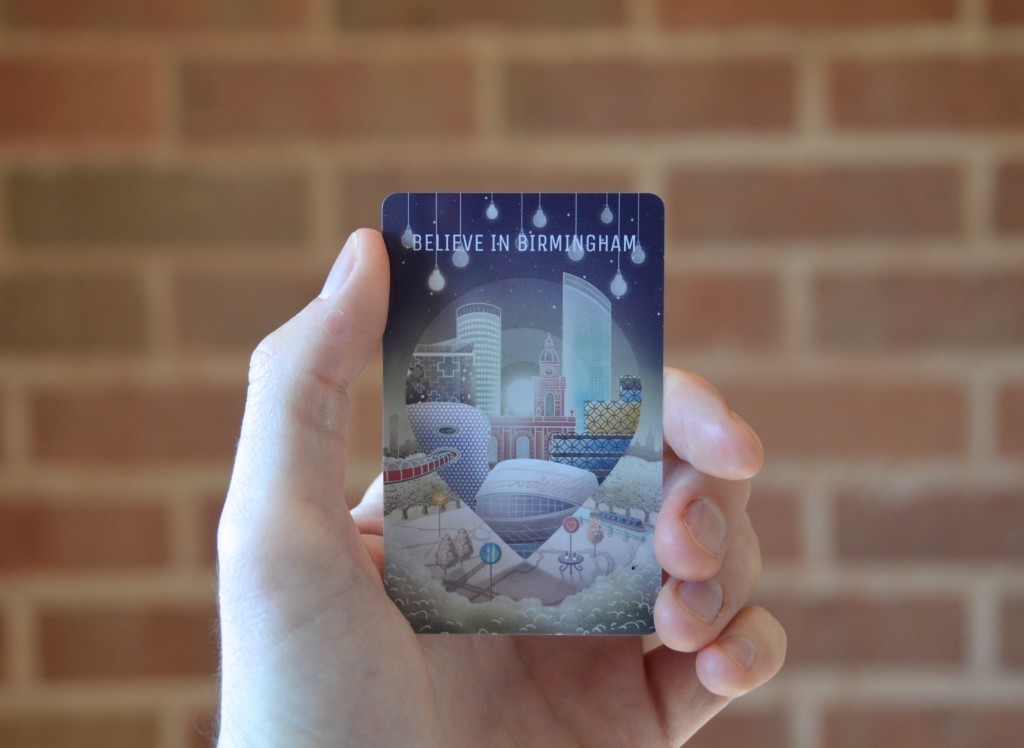 Shop local, celebrate the unique and rediscover your city!
Join over 17,000 Brummies and grab yourself an Independent Birmingham Membership Card and enjoy fantastic year-long discounts and deals at over 100 of the very best independent cafes, bars, restaurants, pubs, theatres and shops in Birmingham – including: Digbeth Dining Club, The Electric cinema, Simpsons, The Wilderness, Carters, Lasan, Birmingham Hippodrome, Adam's, Zindiya, The Meat Shack, Harborne Kitchen, Smultronställe, Bodega Bar Y Cantina, Purnell's Bistro, Buffalo and Rye, mac Birmingham, Fiesta del Asado, 40 St Paul's, Turners at 69, The Plough, Hare and Hounds, Birmingham Repertory Theatre, The Lord Clifden, The Jekyll And Hyde, Nosh & Quaff, The Church, Bourne and Co., The Rose Villa Tavern, Cherry Reds, The Prince of Wales, The Loft and many more.
To grab your key to the city for just £15 (or at the amazing price of two for £20), click here.