Peaky Blinders fans – drop everything NOW. You're going to want to pay attention to this one.
We bring you tale of a SERIOUSLY exciting event happening at the end of September this year. If you're a huge fan of the hit TV series, set in Birmingham and based on the story of the legendary Brummie gang of the same name, then you're definitely going to want to secure your spot at this one.
On 29-30 September, there's set to be an incredibly exciting, immersive Peaky Blinders Festival, right here in our very own city. Presented by Brum Tours and Shameful Indulgence, this epic two-day Digbeth-based event is going to transport you back in time to the by-gone era at the turn of the century, where the Peaky Blinders ruled the streets of Brum.
Brum Tours have really done their research for this one in order to make it as historically accurate and authentic as possible. The company have delivered their Peaky Tours to thousands of people since they began in 2014, so you know you'll be in good hands with them.
So, what can you expect from this weekend long extravaganza? Well, we're very glad you asked that. You can expect Victorian-inspired street food dishes (curated by Brum favourites, Digbeth Dining Club), a vintage fairground featuring rides and amusements from the same era as the Peaky Blinders, live street magic (to mesmerise the crowds), historical tours delivered by the ever-knowledgable folk at Brum Tours (so you can brush up on your local knowledge) and local ales and specialist cocktails, delivered in authentic style to keep you hydrated.
If this wasn't enough to keep you entertained, there's also talk of live, bawdy, music hall style entertainment and Irish traditional folk musicians (to get you into the festival spirit and get everyone up on their feet), plus tarot card readers, live boxing, shoeshines and caricatures!
This sounds like a great chance for a proper old knees up! So if you're a Peaky Blinders super-fan or you fancy a jolly good shindig and a chance to step back in time for a weekend, then make sure you grab your tickets fast as we're pretty sure they won't hang around for too long. You can find all of the details, and the ticket link, here.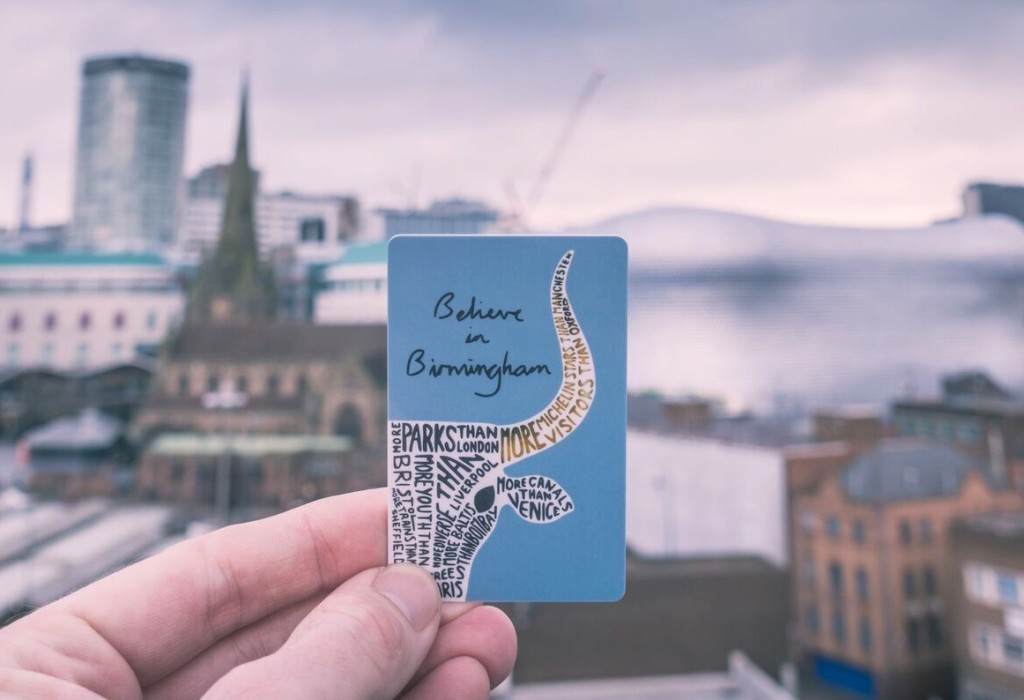 Join over 18,500 Brummies and grab yourself an Independent Birmingham Membership Card. Enjoy fantastic year-long discounts and deals at over 105 of the very best independent cafes, bars, restaurants, pubs, theatres and shops in Birmingham – including: Digbeth Dining Club, The Electric cinema, Simpsons, The Wilderness, Carters, Lasan, Birmingham Hippodrome, Adam's, Zindiya, The Meat Shack, Harborne Kitchen, BoneHead, Smultronställe, Bodega Bar Y Cantina, Wayland's Yard, Purnell's Bistro, Buffalo and Rye, mac Birmingham, Gaijin Sushi, Fiesta del Asado, 40 St Paul's, The Plough, Hare and Hounds, Birmingham Repertory Theatre, The Lord Clifden, The Jekyll And Hyde, The Church, Bourne and Co., The Rose Villa Tavern, Cherry Reds, The Prince of Wales, The Loft, Laghi's Deli, Medicine Bakery, The Paper Duck, Town Hall Symphony Hall and many more.
To grab your key to the city for just £15 (or at the amazing price of two for £20), click here.