Following on from our article highlighting 40 of the best hidden gems in Birmingham, we thought it was only appropriate that we continue with this mini-series and bring you a second dose of incredible places that you may or may not have on your radar, but that you definitely need to explore.
We chronicle Birmingham's independent culture with the hope that our articles not only shine a spotlight on the local businesses doing something different and special in our city, but with the hope that our words inspire you to get out there and explore Birmingham like never before. To look at the streets and the skylines in a different way, to consciously make an effort to seek out the brilliant and intriguing independents that are dotted about Birmingham, and to use Independent Birmingham as a means of rediscovering your city.
Independent businesses are the life-blood of our city. They are the innovators, the game-changers and where they lead, the chains follow. Due to high rent prices in the city, alongside other factors, often our independents (the cafes, bars, restaurants, theatres, pubs, cinemas and shops that lend a unique character to Birmingham) are tucked out of the way down side streets or are located in areas deemed 'less desirable' due to low footfall.
We're here to shine a light on these magnificent local businesses, tucked out of sight but forever earning a place in our hearts. Introducing our glorious guide to Birmingham's Hidden Gems, part 2.
Note: Whilst many businesses have now reopened, some are yet to do so. Social distancing is still in place and very important, please check each individual business' website for their up-to-date opening times and safety measures prior to visiting. Some businesses may require you to make a booking in advance.
Burning Soul Brewing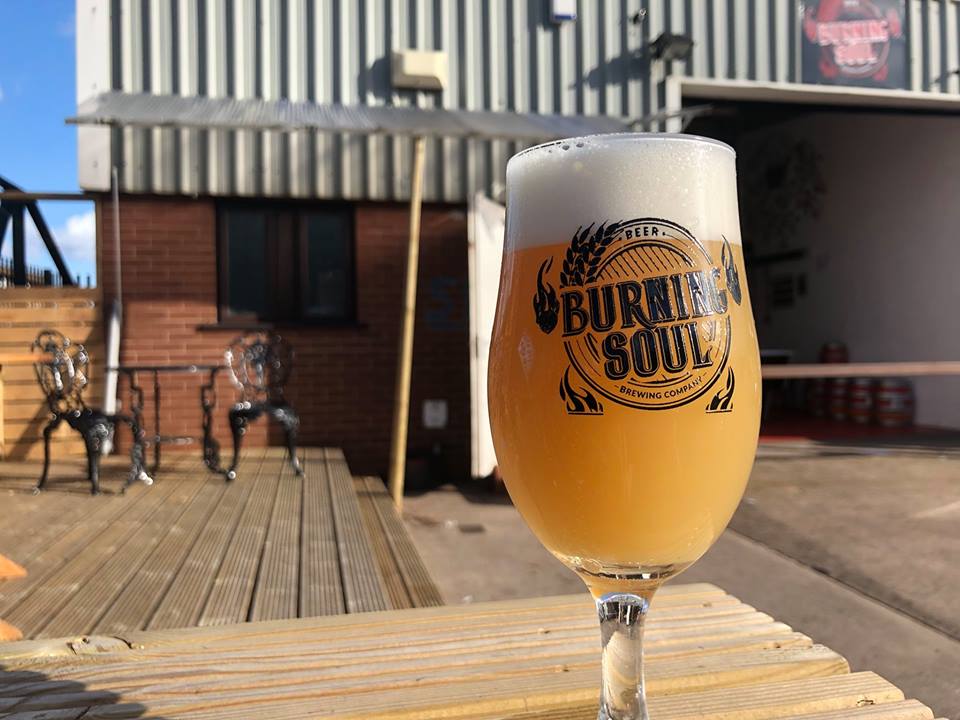 Burning Soul Brewing is a brilliant local craft beer brewery and taproom, producing some of the finest beer in the city. From a beer-loving team of locals, who all had a burning passion (see what we did there?) to create amazing beer, comes this fantastic brewery. You've more than likely seen (and maybe tasted) some of their brews in local venues (and at our Independent Birmingham Festival at Aston Hall) but you can also visit the taproom. Their taproom is open Fridays and Saturdays so you can sit in and enjoy the delicious beers in-house. As well as the big batch brews, they also showcase an ever-changing list of pilot brews to find out which are most popular (with the most liked being brewed again in larger quantities). So you can head down to this great hidden gem and help select the best beers. Nice one.
Location: 51 Mott Street, B19 3HE
Ju Ju's Café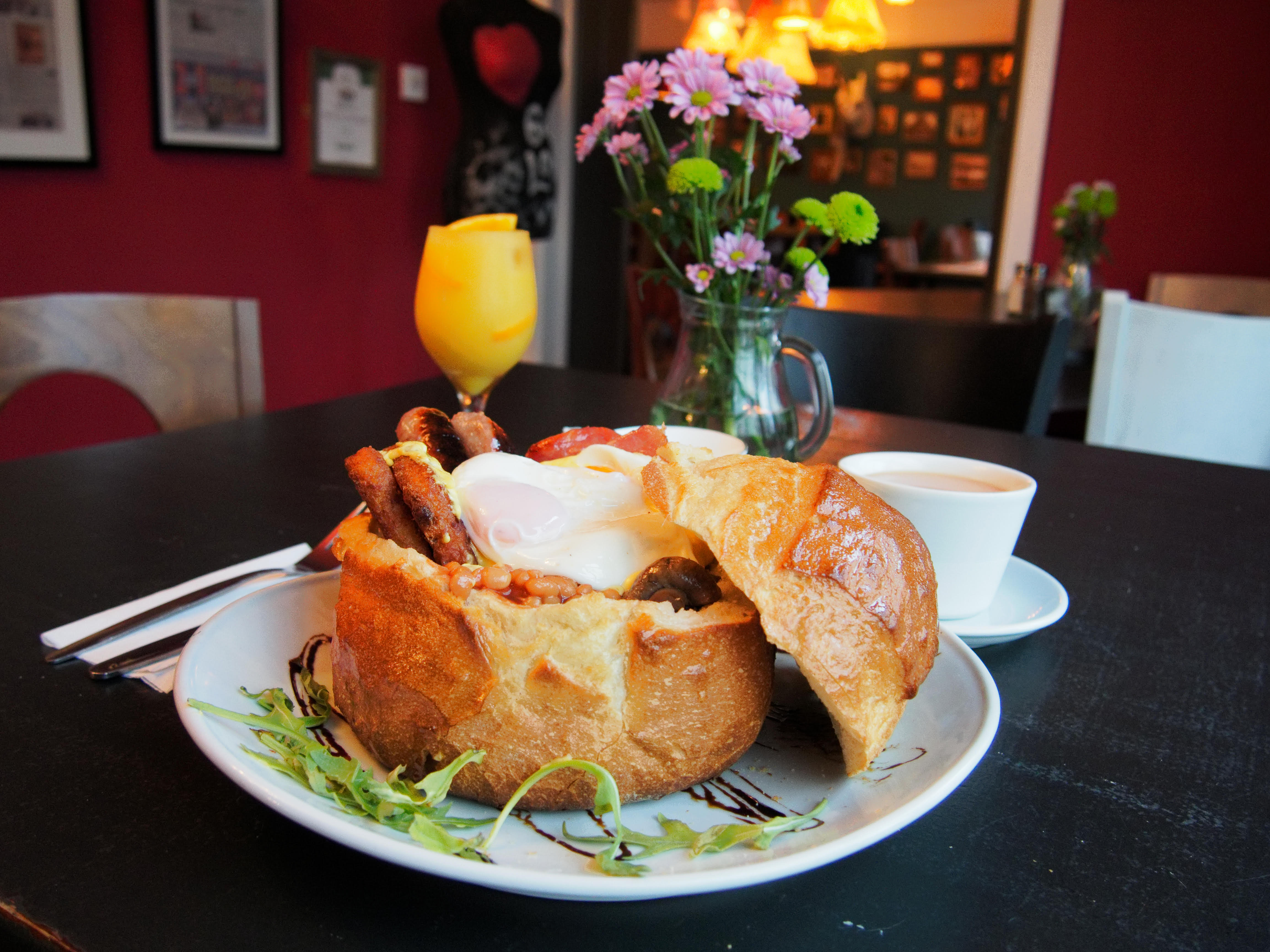 Ju Ju's Café is a cosy, elegant, canal-side restaurant dedicated to making your mouths water and your taste buds tingle with some of the tastiest British-inspired comfort food to be found in all of Birmingham. Ju Ju's was born from a love of good old fashioned home-cooked food made from fresh ingredients – and that's exactly what you get. Tucked away from the frantic hustle and bustle of daily life in the city, Ju Ju's Café has quietly become renowned for serving up an incredibly delicious array of British-orientated cuisine in a relaxing, intimate environment. Feast on hearty breakfasts at the weekend and comforting classics (from fish and chips to pie of the day) weekday evenings. Utter bliss.
Location: 1 Canal Square, B16 8EH
Sarto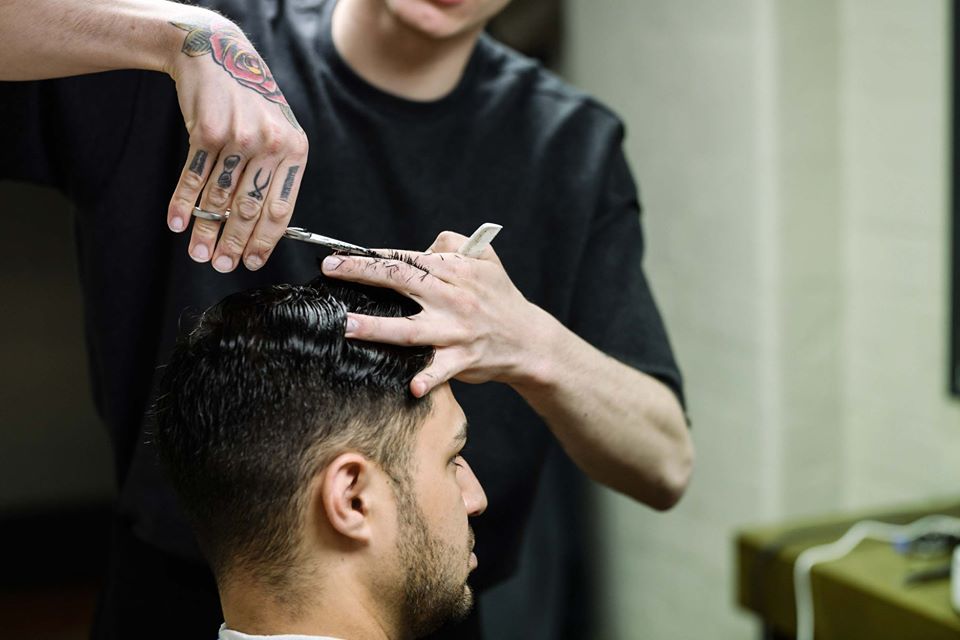 At Sarto they're all about the three P's: preparation, precision and passion. These are the fundamental qualities that their business is built around and they showcase these qualities in their work every day. This special little hair salon can be found next to Saint Kitchen on the beautiful St Paul's Square, and inside the space fits the edgy, modern vibe that the salon exudes. The talented team are all passionate about their work and believe in creating a fantastic end-to-end user experience. They understand that your hair is your crowning glory and how it reflects your personality. If you're looking for more than just a haircut, you need to check out this brilliant salon.
Location: 61 St Paul's Square, B3 1QS
Stirchley Wines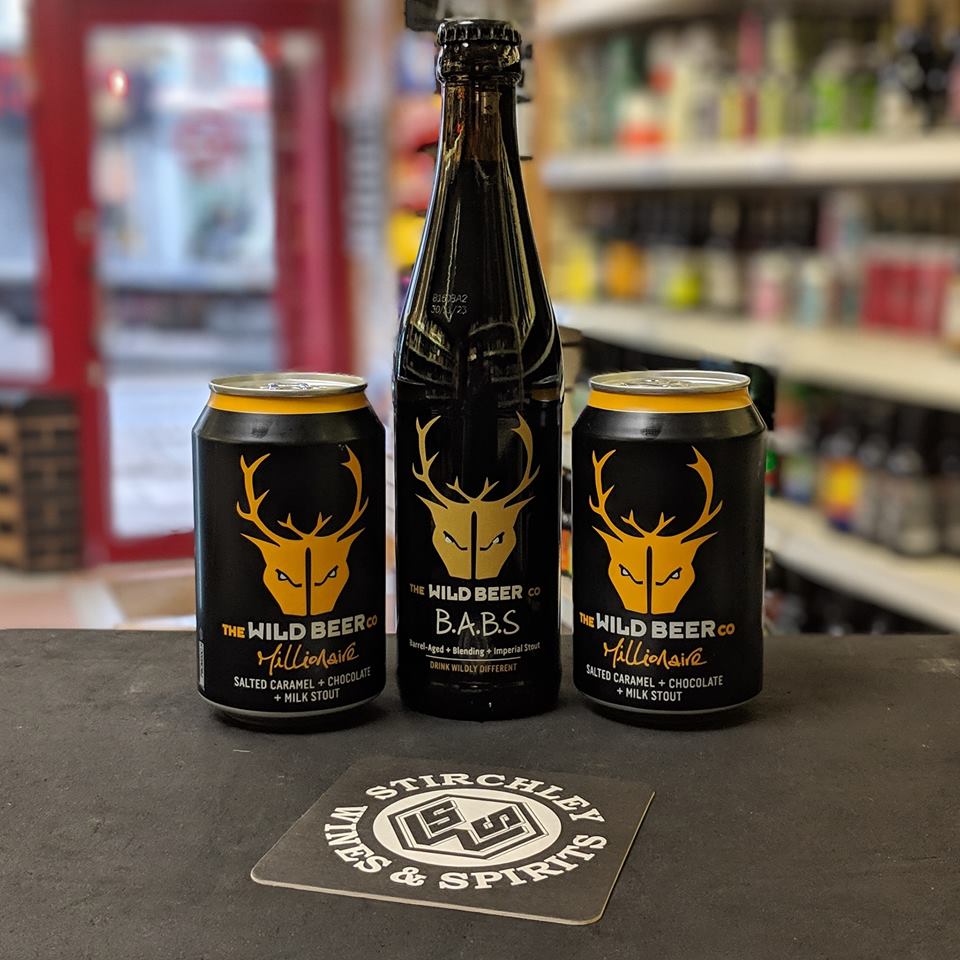 If you live in (or near) Stirchley and you haven't been to Stirchley Wines (an award-winning off-licence), then what are you playing at? Get yourself down there ASAP to check out their huge range of wines, beers and more. Also named as one of the tippety top places in the UK to stock up on craft beer, this is a great little indie retailer, and a great place to stock up on all the alcohol essentials.
Location: 1535 – 1537 Pershore Road, B30 2JH
IB Deal: 10% Off Growlers Fills, 10% Off A Mixed Case Of Any 12 Bottles/Cans Of Beer/Cider, 5% Off Any 3 Bottles Of Wine (75cl or above), 5% Off Any Single Bottle Of Spirits (50cl or above).
Zindiya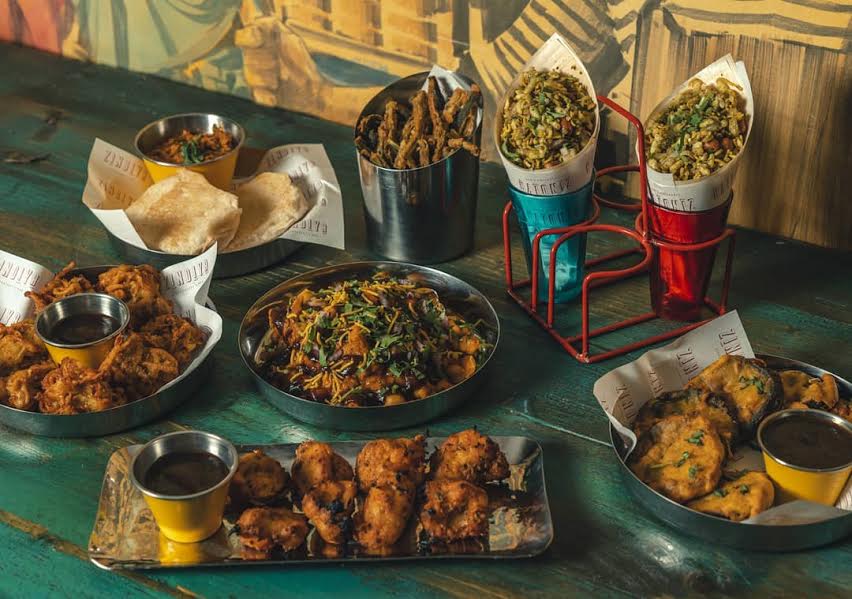 Birmingham is renowned for both its Indian cuisine and its street food, and what happens when you marry the two together? Something amazing, that's what. Zindiya is the Indian streatery (that's a street food eatery) that does just that – serves street food style dishes in a restaurant setting. The restaurant is bright and fun, and gives a nod to authentic and nostalgic Indian streets, with retro brands painted on the shutters and colourful café style furniture. Perfect for a light bite at lunch or a more substantial dinner in the evening, Zindiya will have you wishing all restaurants serve street food from the very first bite of your chaat. For real. If you're yet to visit this absolute gem, you really must put it top of your list. Trust us, you won't regret it.
Location: 21 Woodbridge Road, B13 8EH
IB Deal: 20% off the bill (Tuesday – Thursday).
The Meat Shack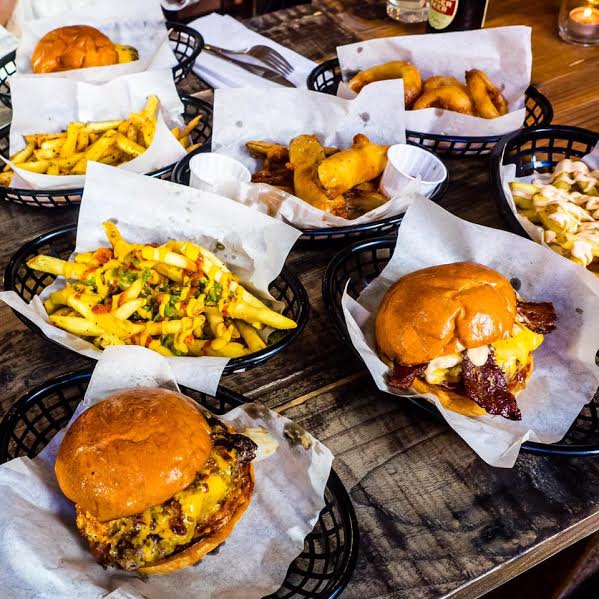 Dripping, filthy burgers. Need we say more? The Meat Shack is where all of your burger dreams will come true. Having gained cult status as a stalwart of local street food events, The Meat Shack then opened the doors to their very own restaurant – and folks, it's a burger haven. While simple in style, the burgers are what you've come for and they certainly do all the talking. Inside your burger of choice comes a 5oz hand-smashed (yeah, you heard correct – smashed) patty which is crisp on the outside and dripping with filthy goodness on the inside. Topped with anything from blue cheese and buffalo sauce, to streaky bacon, to Rib Man Holy F**k hot sauce, you really, really need these burgers in your life. Add in some immensely tasty sides (big, juicy, crispy onion rings – yes please!) and you're all set. Next time you need some filth in your life (right now?), head to The Meat Shack. Oh, and keep a look out for their specials. They're life-changingly good. 
Location: 17 Thorp Street, B5 4AT
Rigs Fitness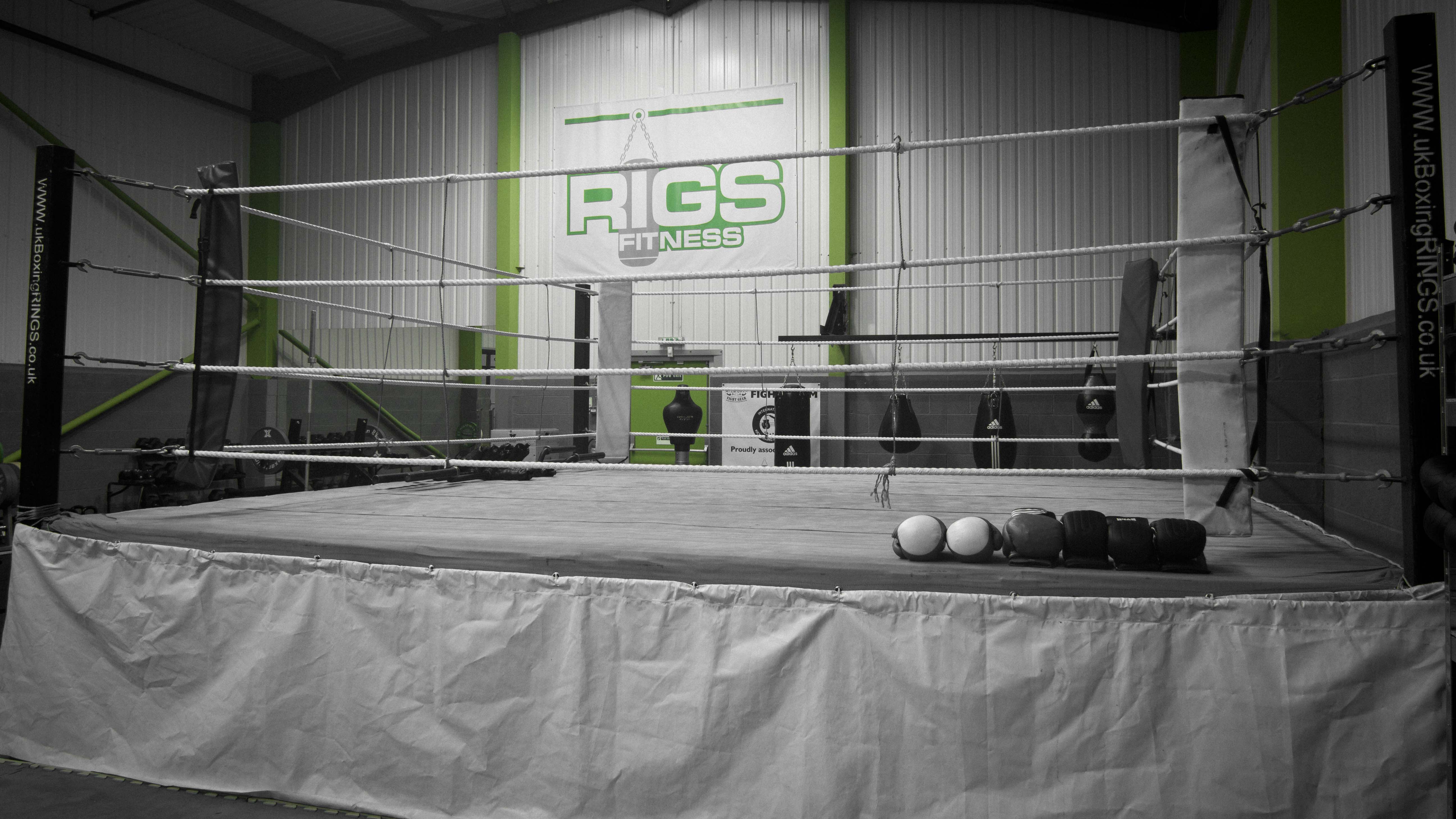 Rigs Fitness is an award-winning, fully-stocked, independent gym where realising your fitness goals is both fun and rewarding. Specialising in functional fitness, strength and conditioning, Olympic weightlifting and boxing training, the team at Rigs have a wealth of experience. The coaching and facilities available allow them to tailor their award-winning class timetable to a wide range of trainers. At Rigs they can truly cater to all fitness goals, and give individual help to achieve them. If you're looking for a friendly space, with tailored help and advice, in which to achieve your fitness goals, Rigs is the one for you. Time to work off all those burgers and all those pints, right?
Location: 4 Willersey Road, B13 0AY
IB Deal: first month's membership for free when you join OR a 15 day trial for just £15
Bene Culture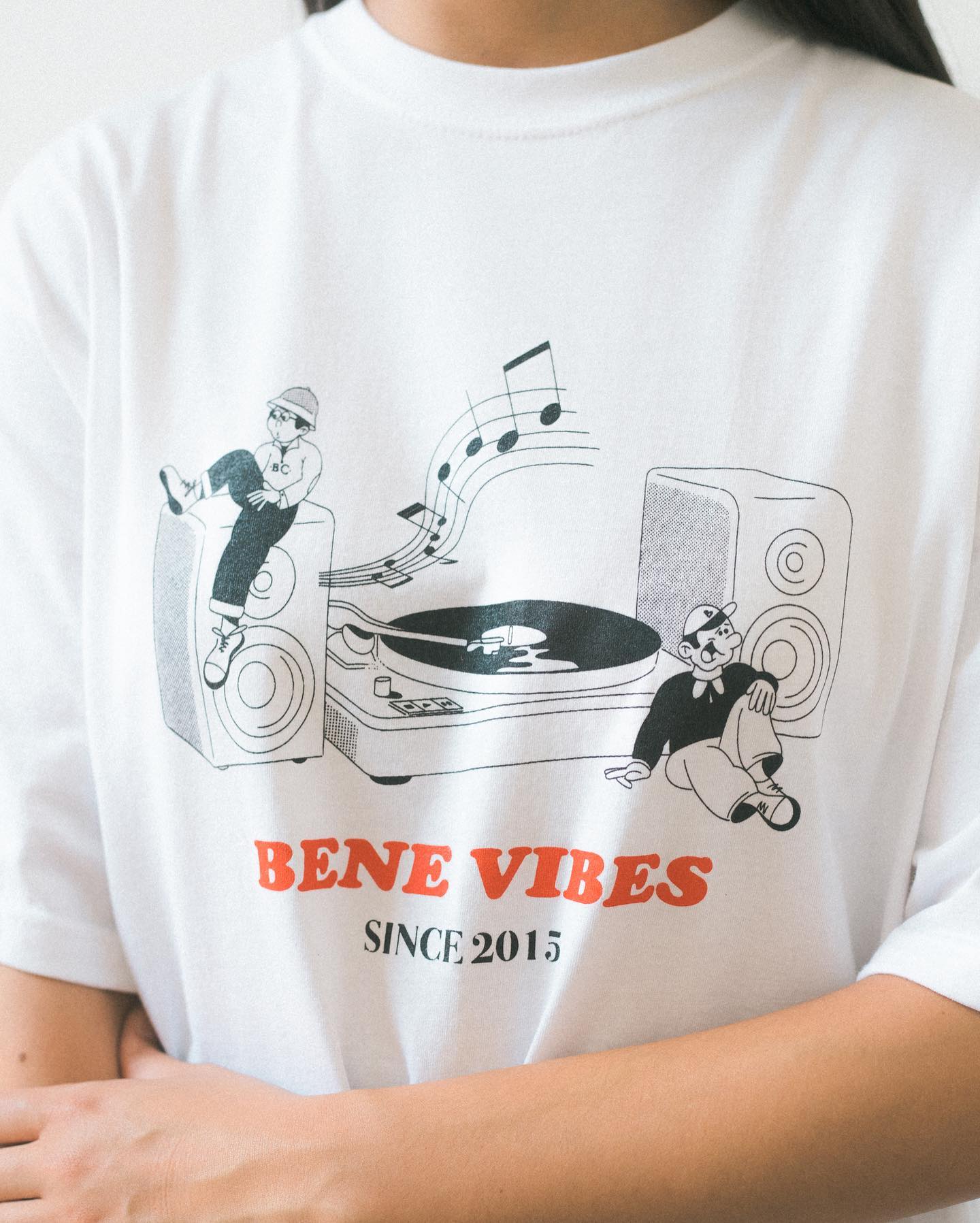 Bene Culture was founded in 2015 as a streetwear concept store. They bring together their in-house label with other like-minded brands and magazines, and this independent store has some serious edge. With their flagship store in the Custard Factory, at the heart of Birmingham's creative district, Digbeth, naturally they are so much more than a clothing store. They also host pop-up cultural events, showcasing the finest local names in everything from music to art, and everything in between. They aim to provide a platform for community, culture and creatives. If you've not heard of them before, go check them out.
Location: UG13 Gibb Street, B9 4AT
Jilabi Indian Restaurant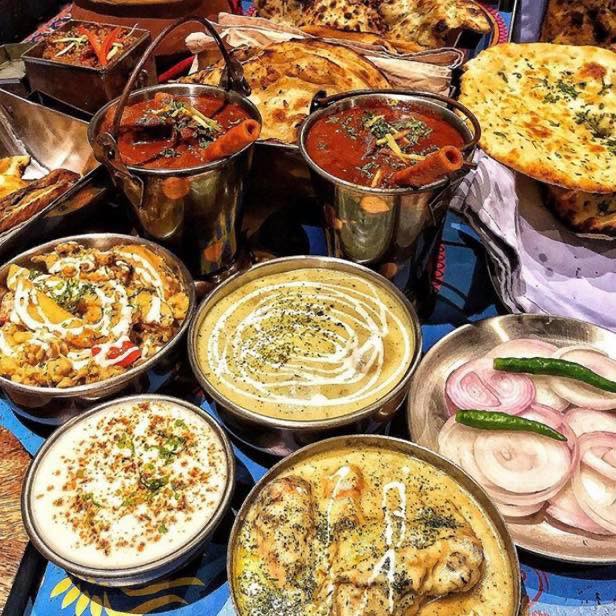 A little way out of the City Centre, but worth the journey, Jilabi is an Indian restaurant worth the hype. Priding themselves on bringing quality, authentic Indian cuisine to South Birmingham's residents, Jilabi is a well-known, favourite with many local residents. Enjoy Indian take-away style favourites from the a la carte menu, made with fresh, quality ingredients and authentic recipes. They are known for their buffet, where you can enjoy an extensive choice of dishes and chef specials on Sundays and Mondays. Who could possibly resist that?
Location: 2065 Coventry Road, B26 3DY
Syriana Restaurant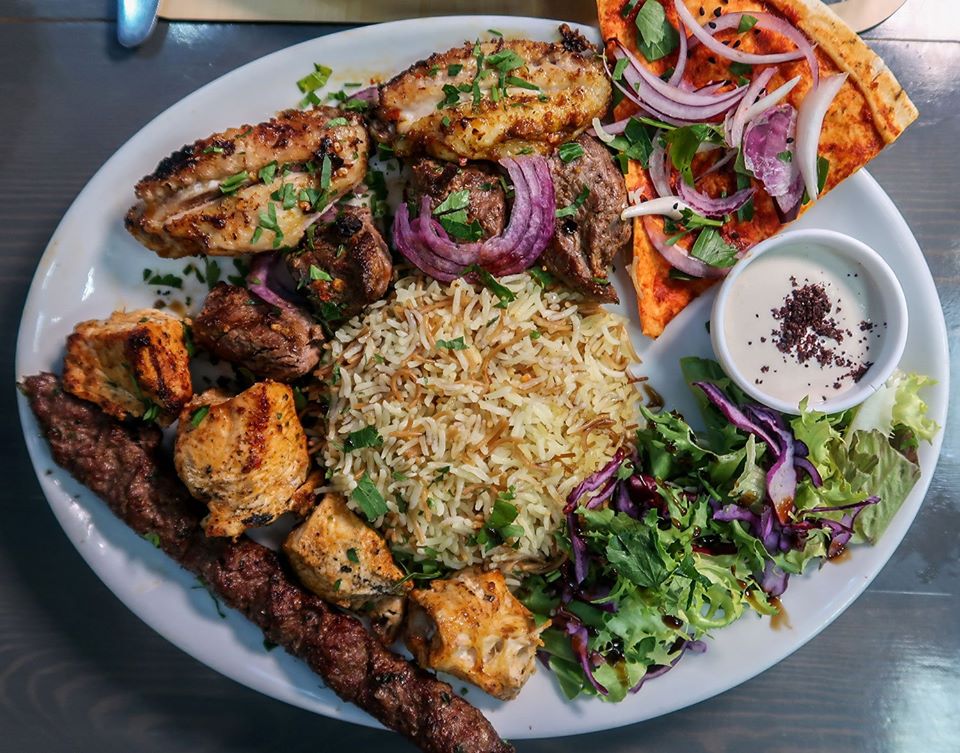 Syriana is a fantastic restaurant bringing authentic Lebanese and Syrian cuisine to the heart of Birmingham. The laid-back restaurant offers delicious food in a relaxed setting with décor inspired by the Middle East. Enjoy rich and comforting home-cooked dishes such as falafel, moussaka and their delicious mixed grill, along with plenty of others on their extensive menu. With lots of vegetarian and vegan options, this is a great place for everyone with all dietary requirements to enjoy some delicious Middle Eastern dishes. If you're yet to discover Syriana, go check them out right away.
Location: 1 Constitution Hill, B19 3LG
Ngopi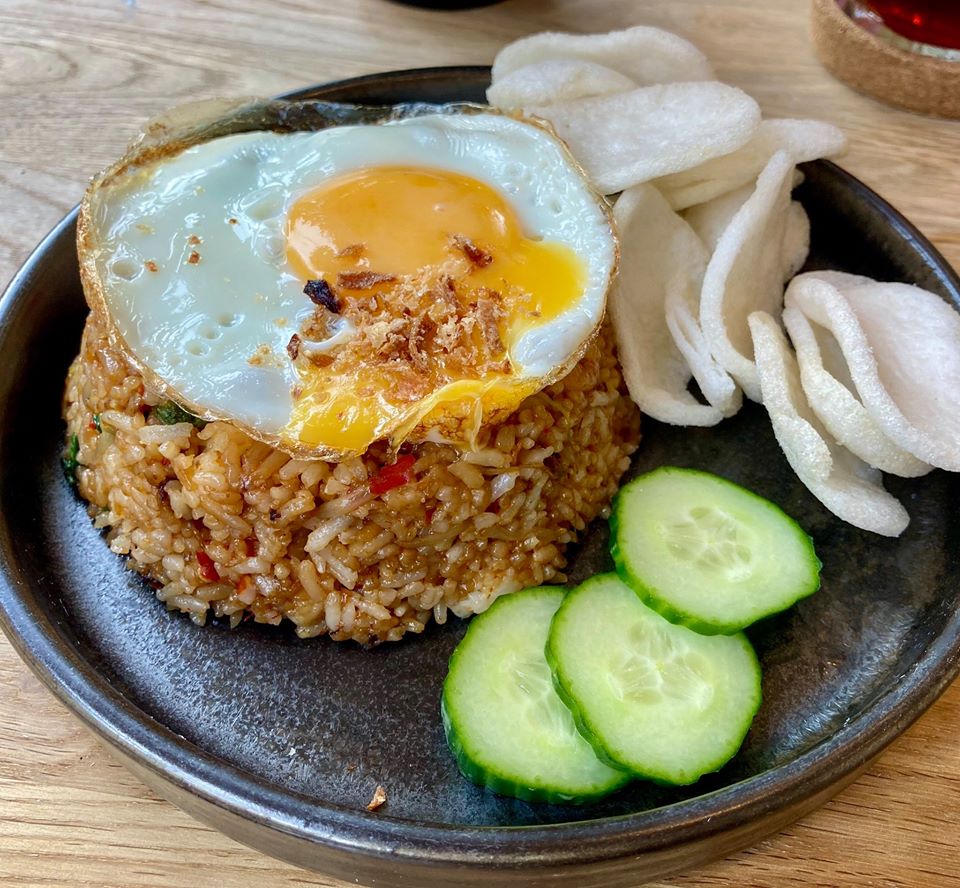 Photo: Bite Your Brum
The only Indonesian coffee shop in Birmingham (and we're pretty sure the whole of the UK), Ngopi is a true hidden gem. Born of a desire to share the unique taste of speciality coffee from Indonesia, Ngopi is the newbie on the speciality coffee shop scene. And the new kid in class is bringing all sorts of novel and exciting flavours. This Indonesian artisan coffee shop serves all the usual suspects from flat whites to Americanos, piccolos and everything in between, but made with speciality Indonesian coffee beans, roasted regularly in-house. To accompany your coffee, they also serve a select menu of cakes and snacks, as well as traditional Indonesian light lunch dishes. From Bakwan (vegetable fritters) to Indomie (instant noodles – but nothing like a pot noodle), there are plenty of comforting dishes to try.
IB top tip: try the Kopi Susu – made with Indonesian coffee beans and condensed milk and served either iced or warm, it's delicious!
Location: 56 Dale End, B4 7LS
IB Deal: 2-for-1 on all coffees AND 20% off retail bags of coffee.
Blue Marlin Caribbean & English Take-Away
At this Jamaican restaurant they're all about service with a smile. If you've ever walked past when they're closed, the unmissable blue marlin (a type of fish) painted on the shutters gives away their location. If you've never visited, then you need to check them out for authentic Caribbean food. Enjoy their delicious and authentic jerk chicken with rice and peas for a true taste of the Caribbean.
Location: 26 Coventry Road, B10 0RX
Maison Mayci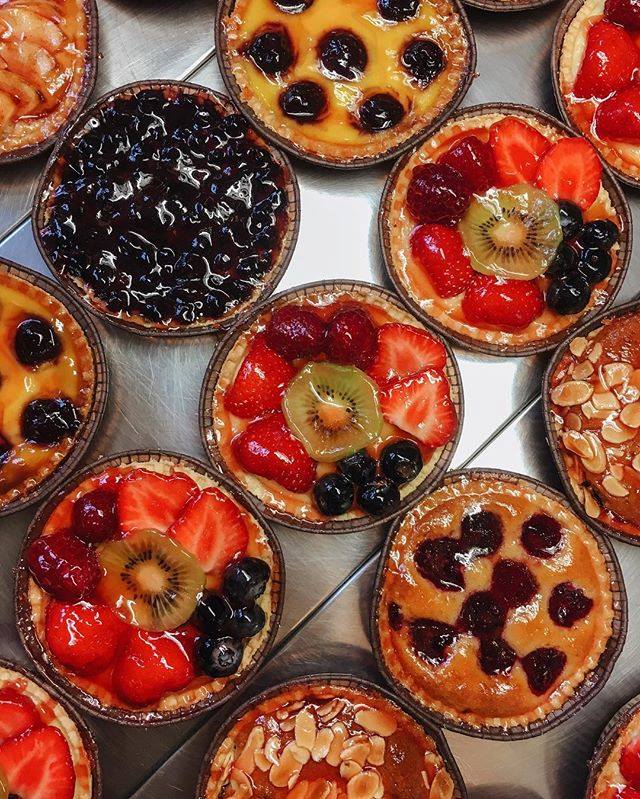 Maison Mayci is a beautifully-chic French café dedicated to bringing a taste of the Continental lifestyle to the heart of Birmingham, offering a delicious array of authentic French patisserie, rustic breads, pastries and coffees on which to slake your insatiable cravings. With a quaint, rustic feel to the cafe, and French artwork adorning the walls, you may just feel like you've stepped into a little Parisian coffee shop. One of the key features of Maison Mayci is its wonderful coffee garden which allows coffee connoisseurs to sit outside in the sunshine and enjoy the tastes of France with a coffee and a croissant whilst reading a book or having a catch up with friends.
Location: 148 Alcester Road, B13 8HS
IB Deal: 10% Off The Bill (Anytime) OR 2-For-1 Cocktails When You Purchase A Main Meal (Per App Member, Friday And Saturday Evenings (Moseley Only)).
Harvest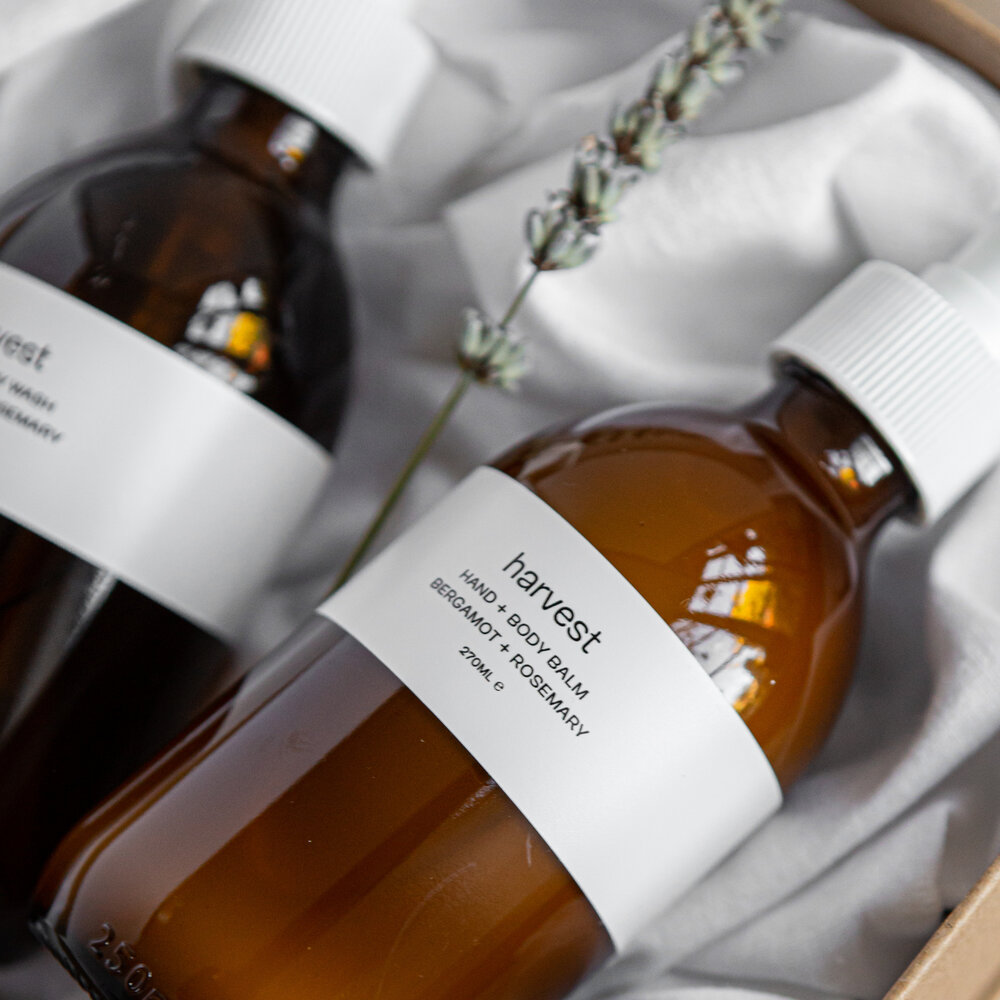 Harvest is an independent skincare, lifestyle and homeware store, selling a carefully curated selection of products that stay true to their ethos. Owner, Katie, started Harvest because she wanted to find skincare products that reflected the way she wanted to live her life. Everything the company makes stays true to the ethics and philosophy that the brand has been built on: holistic, organic, natural, ethical, simple, true. Their own skincare products are crafted in Birmingham in small batches, making them a brilliant advocate for our city's independent culture. Harvest products are 100% natural and packaged in minimal, biodegradable and reusable containers, to take care of the environment as well as your skin. If you're yet to visit this hidden gem, pop in to the beautiful, minimal store, for skincare advice or pick up amazing, thoughtful gifts for loved ones (the candles are beautiful).
Location: 34 Poplar Road, B14 7AD
IB Deal: 10% off all purchases
The Wilderness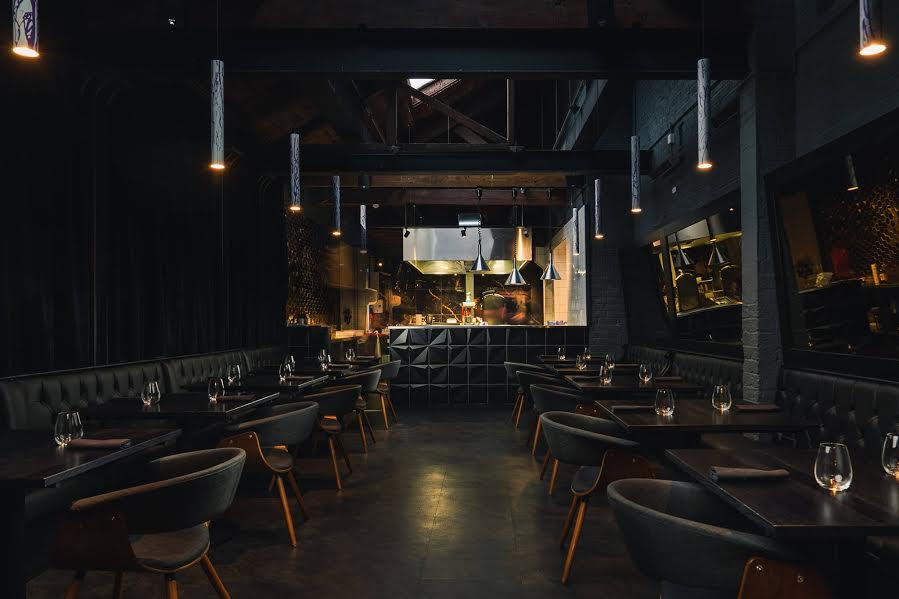 They don't just talk the rock 'n' roll lifestyle, they live it. The Wilderness hit Birmingham's food scene like a hurricane and from the moment this tiny restaurant doing huge things entered from stage left, people have been losing their minds over their theatrical dining, innovative dishes and Twitter rampages. It's emotion at its purest. Heartfelt and honest. A restaurant that knows what it is, and knows what it isn't. What it isn't is a formal fine dining experience complete with linen tablecloths and stuffy atmosphere. What it is, is a cult restaurant serving up some of THE best bites of food to be found in our city. Served in the tasting menu format (the purest expression of a chef's cuisine), the dishes at The Wilderness are, quite frankly, outstanding. A small restaurant doing huge things, The Wilderness is an utter triumph and an essential 'must visit' dining experience for all true foodies.
Location: 27 Warstone Lane, B18 6JQ
Hen and Chickens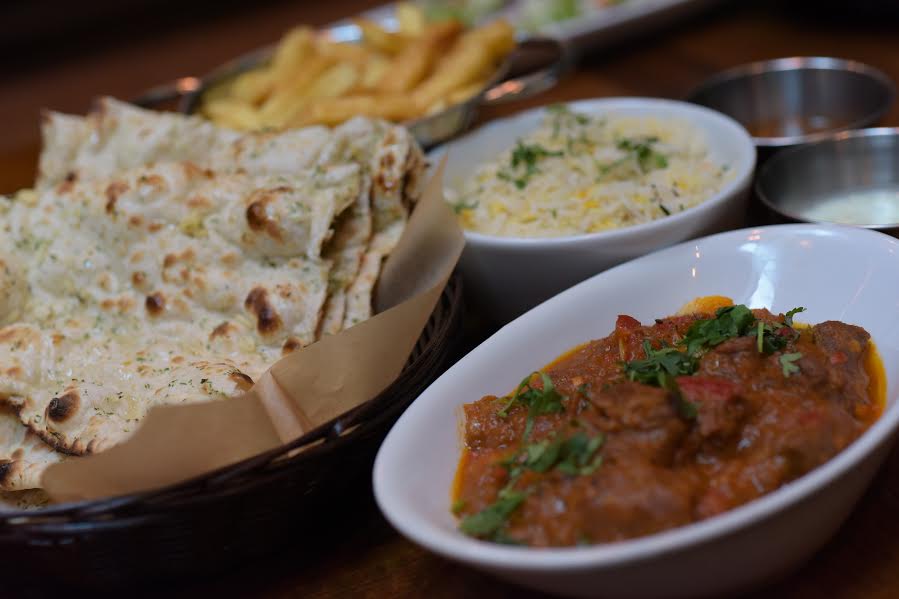 Birmingham: home to Cadbury's, canals and curries. Of course, there's much more to our diverse, multi-cultural, fascinating city than these three things, but many people flock to our city in search of a damn good curry. One place that might have so far slipped under your radar, but that is a wonderful hidden gem, when looking for your curry fix is Hen and Chickens. If you're looking to spice up your life (without the aid of Geri, Emma and the gang) then we highly recommend a trip here to feast on the delicious, traditional, homemade desi style curries. This desi-pub is a great place to sip on some pints with your mates, and tuck into a mouth-watering curry. What could possibly be better?
Location: 27 Constitution Hill, B19 3LE
The Paper Duck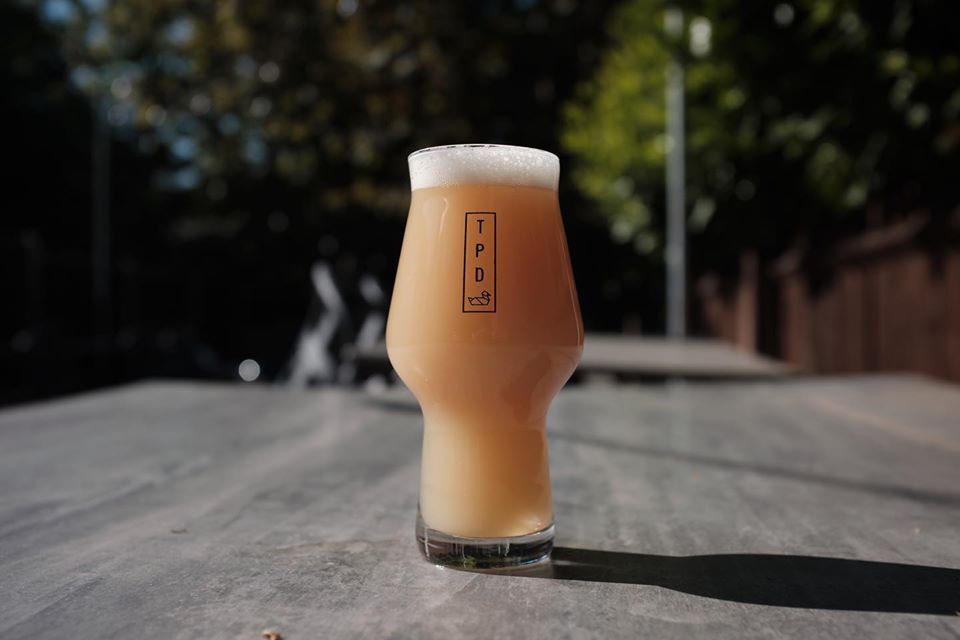 The Paper Duck is a brilliant neighbourhood craft beer bar, with a focus on high quality craft beer. With a glorious beer garden to bask in during the summer months, and plenty of choice of beverage (they have 18 taps and a fridge jam-packed with bottles and cans), this is a great spot to hang out with your best ones, and escape the hustle and bustle of the city. Plus, they have a big screen too – so you'll never have to miss a game again. Showcasing craft beers from all over the world, as well as some locally-brewed favourites, this is a wonderful place to dip your toes into the world of craft beer, or discover your new favourite.
Location: 115 High Street, B17 9NP
IB Deal: 2 Cocktails For £12 (Sunday – Wednesday)
Rock 'n' Roll Brewhouse
Microbreweries seem to be popping up all over Birmingham at the moment, but what sets this great little JQ-based microbrewery apart from the rest is the fact that they're 100% vegan. Brewing their own beers in-house and selling them in their bar, this microbrewery is truly a hidden gem of the beer scene. In their bar they have three handpulls, featuring a regularly changing selection of their own beers (including seasonal specials and occasional one-offs). Vegans, beer-lovers, and indeed everyone else, should go and check out this local, independent brewery. Have a pint for us.
Location: 19 Hall Street, B18 6BS
Al Bader Restaurant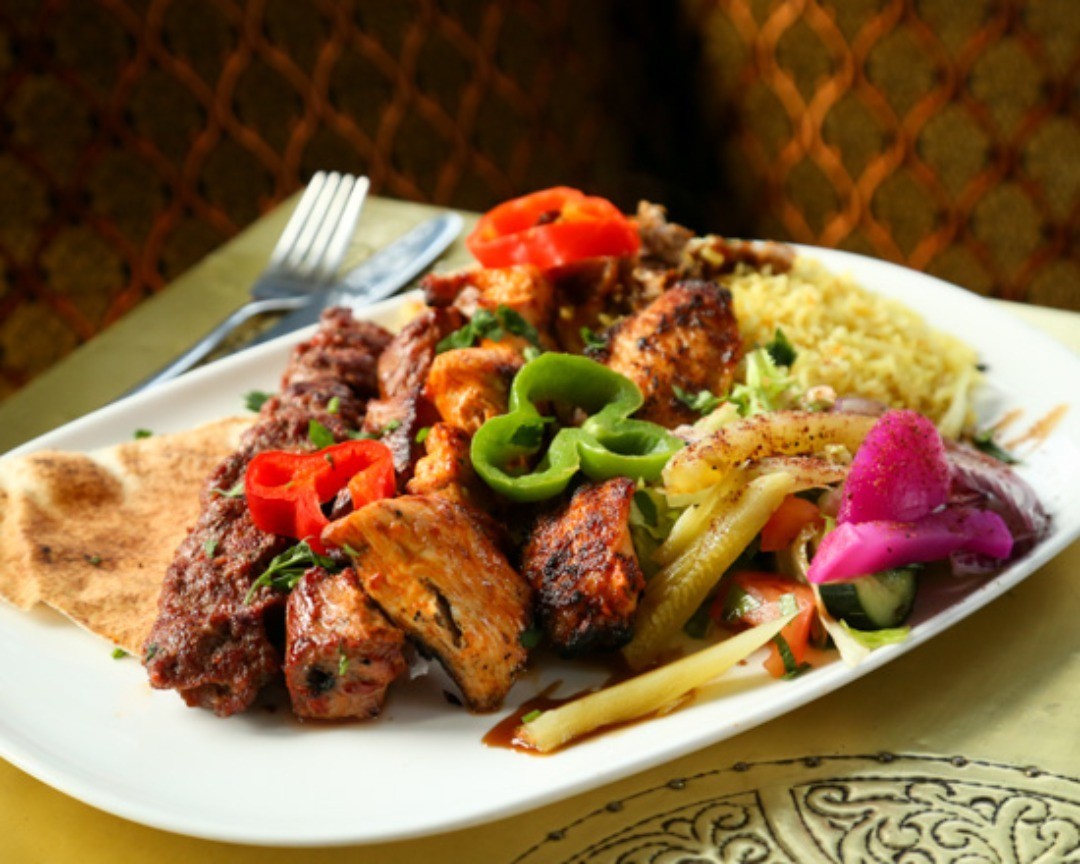 Specialising in Moroccan and Lebanese cuisine, Al Bader Restaurant is known for their friendly service and great tasting dishes. Settle into one of the cosy booths and order yourself a Moroccan inspired feast. From tagines to shawarma and grilled meats to falafel, moussaka and hummous, their menu is packed with firm favourites and vibrant, flavourful dishes. Go discover Al Bader for yourself and we're sure you'll be back time and again.
Location: 178-182 Ladypool Road
Kyoto Sushi and Grill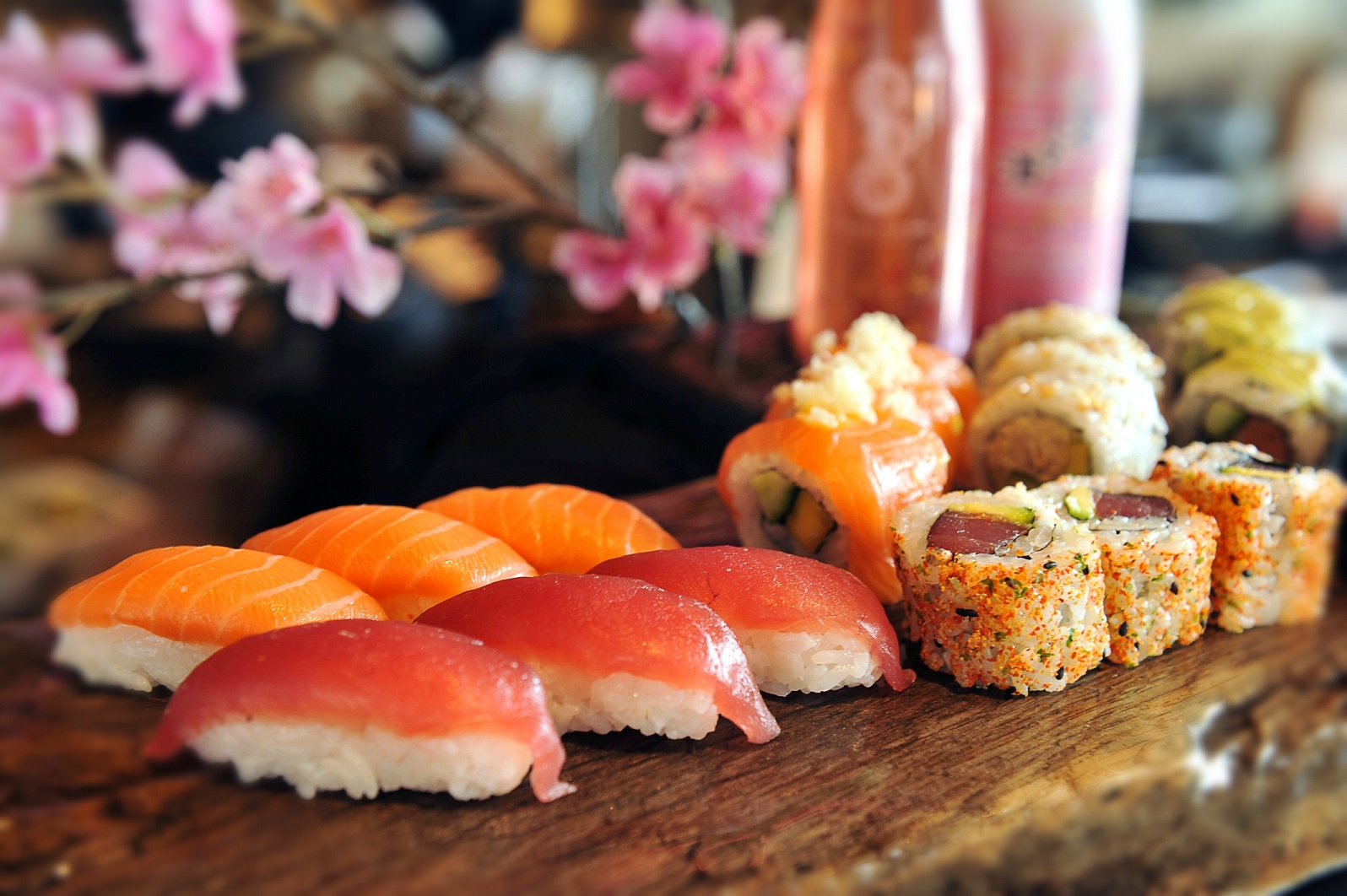 We have five words for you: All You Can Eat Sushi. Hells, yeah! Kyoto Sushi and Grill can be found in Birmingham's Southside area, just down the road from Birmingham Hippodrome, and it is well worth seeking out this Japanese restaurant for their all-you-can-eat-sushi and Japanese inspired décor. Unlimited sushi (and Japanese grill dishes) served in rounds (where you choose 5 dishes per round) for two hours for just £21.80 per person. If you're a big sushi fan then this is definitely the place for you.
Location: 72 Hurst Street, B5 4TD
Al Faisals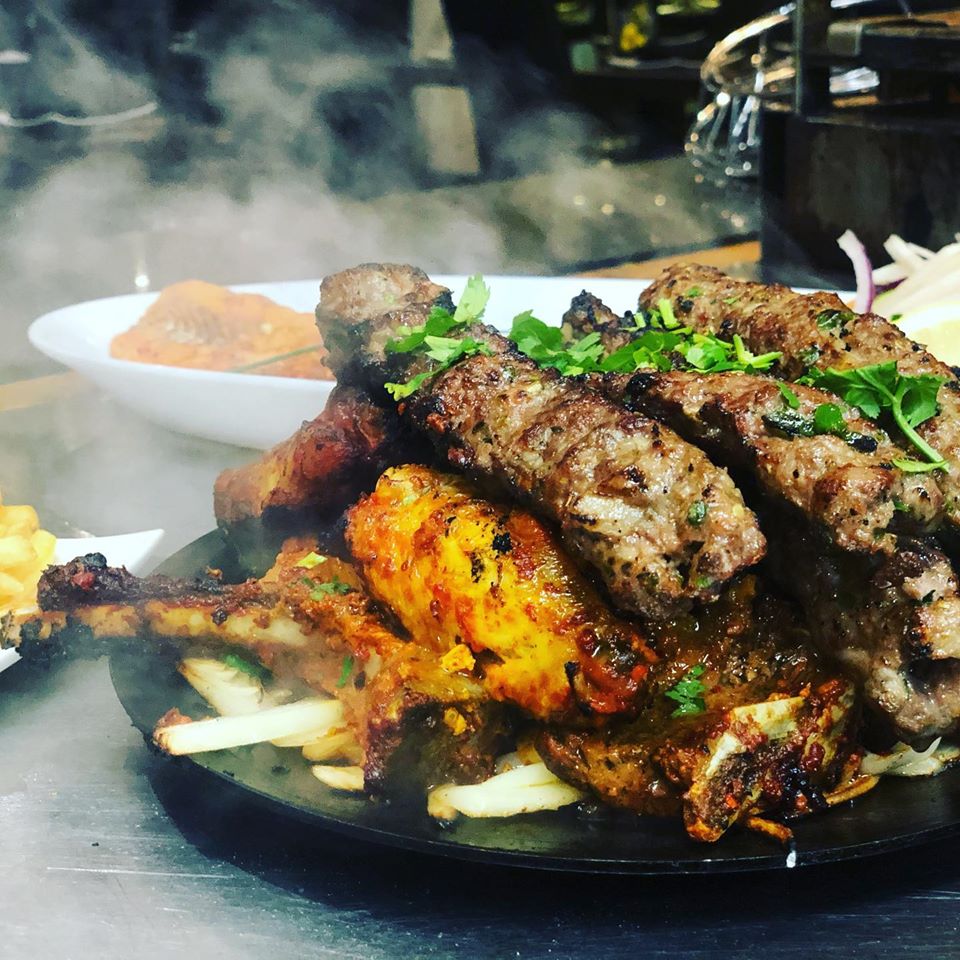 This Indian restaurant is widely considered as one of the very best in Birmingham. They specialise in authentic Kashmiri dishes and bring traditional recipes to life with modern twists. Enjoy lots of your favourite Indian dishes cooked beautifully using fresh ingredients. This family-run business has been around for decades and has stood the test of time thanks to their friendly service and delicious food. If you've never been, go try them out for yourself.
Location: 136-140 Stoney Lane, B12 8AQ
Jam Jar Desserts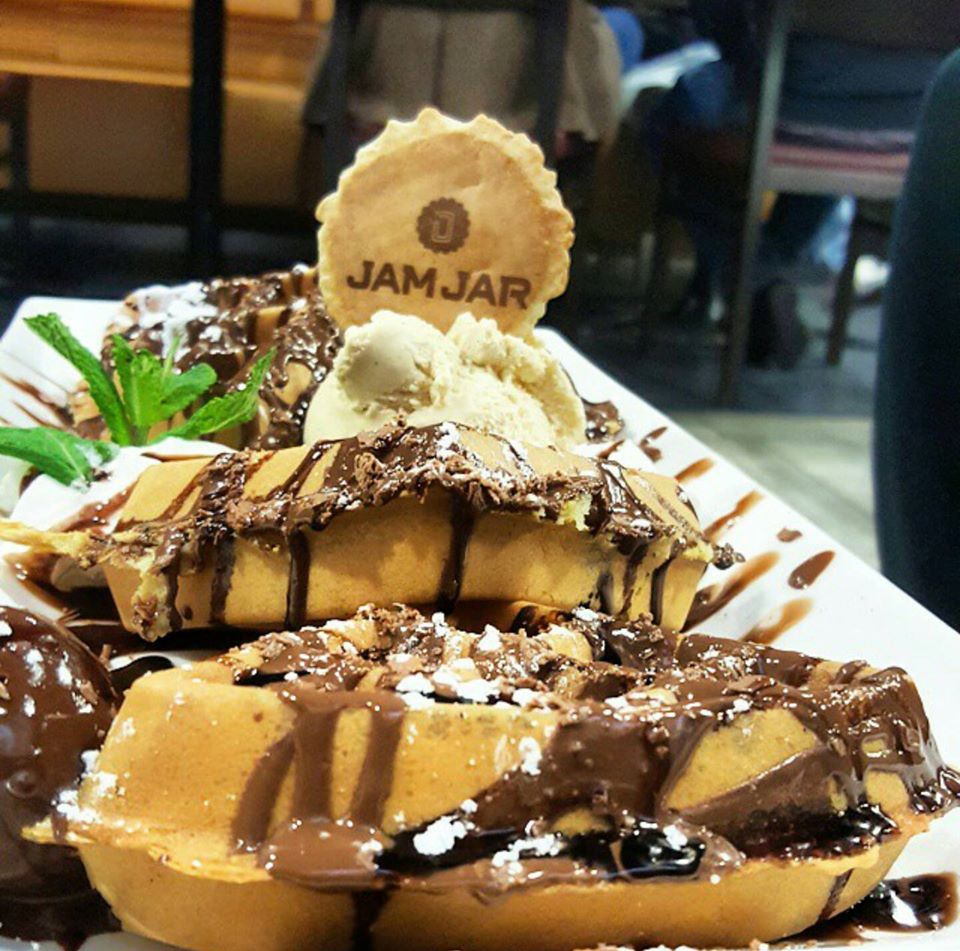 If you have a sweet tooth, you'll love Jam Jar Desserts in Small Heath. They are all about the indulgent puds and we're here for it. Think oozing cookie dough, towering milkshakes, waffles smothered in sauce and giant slabs of cake, and you'll get the idea. Swing by for a decadent treat and we guarantee you'll have a tough time choosing just one of their epic desserts to try. Sugar high incoming…
Location: 418 Coventry Road, B10 0UF
Indian Brewery Snowhill
This laid-back eatery is the place to go to get your fill of all of the Indian street food dishes you love, in a restaurant setting. Conveniently located next to the alternative entrance to Snowhill station, the wonderful aromas wafting down the street are enough to drive your feet through the door. Once inside you'll want to stay and gorge yourself on everything on the menu. We recommend their famous fat naans (delicious naan breads loaded with tasty toppings) as a great starting place to base your feast around. Oh, and they brew their own beer too – the perfect accompaniment to your meal.
Location: Arch 16, Livery Street, B3 1EU
IB Deal: 15% Off A Pint Or Can Of Birmingham Lager (anytime) OR 10% off food (Sunday – Thursday) [Snowhill Branch Only]
The Early Bird Bakery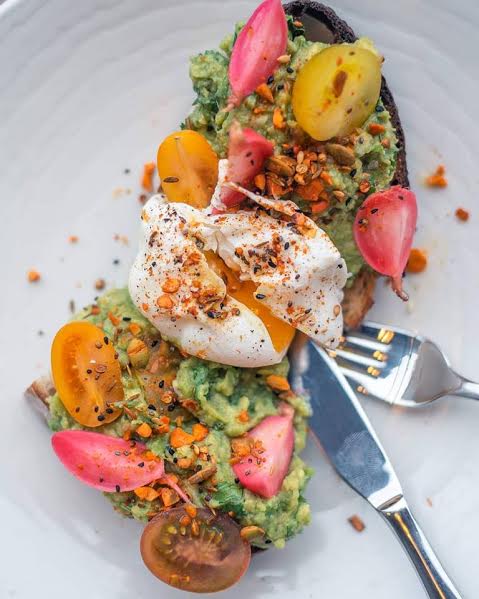 If you love freshly-made cakes and delicious brunch, you absolutely have to get yourself down to The Early Bird Bakery in Kings Heath. Their cakes, bakes and pastries are all made fresh, in-house each morning, and go perfectly with one of their speciality coffees. Their brunch menu is original and exciting (with a few brunch staples thrown into the mix too) and features delectable delights such as the Cinnamon Roll French Toast (which in our opinion, everyone should try), all made with high quality, fresh ingredients. Make it your life's mission to get yourself down there as soon as you can. Tell them IB sent you.
Location: 28 High Street, B14 7JT
IB Deal: 10% off the bill
Under Pressure Espresso
This Sutton Coldfield speciality coffee shop is a hidden gem located just a stone's throw away from the city centre. Dedicated to serving the finest coffee North of The Wall (if you don't get this reference, we can't be friends – and by wall we mean city centre), this superb little coffee shop is one for all of the true coffee lovers out there. Using one of the best coffee roasters in the world, and some of the finest beans from far and wide across the globe, they aim to deliver a beautifully balanced cup of Joe, every single time. If you're yet to visit, make a coffee pilgrimage and swing by to see what all the fuss is about. Go for the coffee, stay for the atmosphere.
Location: 23A Birmingham Road, Sutton Coldfield, B72 1QA
Tru Spice Caribbean Restaurant and Jerk Centre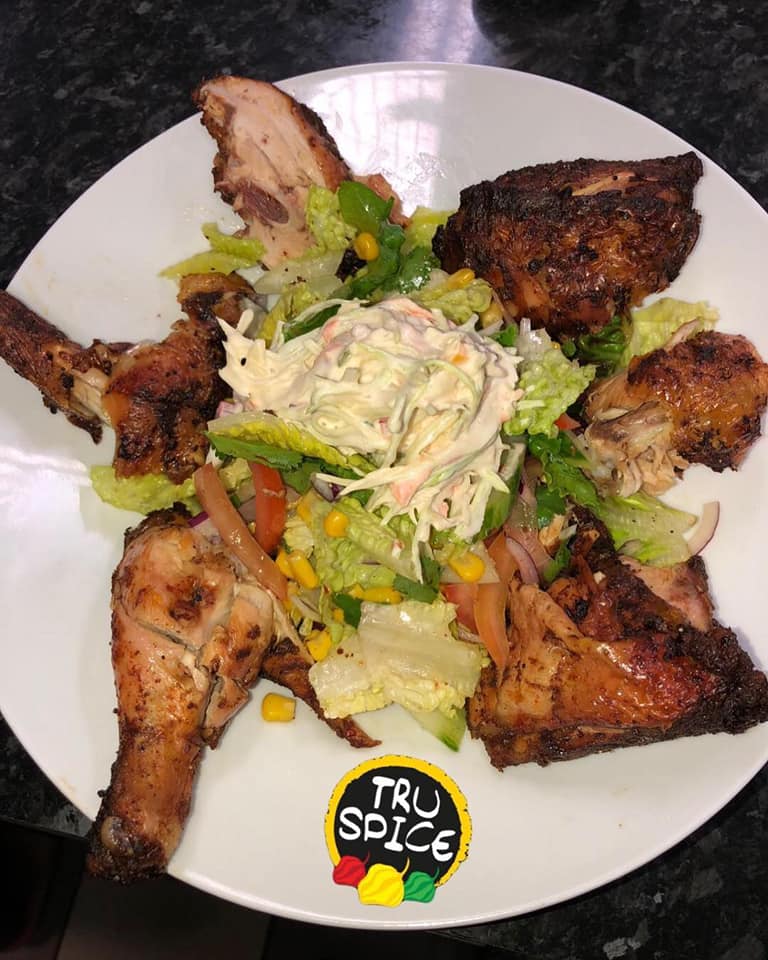 This restaurant is all about bringing an authentic taste of the Caribbean to Birmingham. Whilst the interior is more of a canteen, cafe style, this casual eatery is all about the food. Enjoy delicious and authentic jerk chicken along with jerk salmon, prawn curry, oxtail stew and lots of other authentic Caribbean dishes served with rice and peas and salad. This is a great little hidden gem and if you're looking for an authentic taste of Jerk Chicken, look no further.
IB top tip: Tru Spice also has a convenience store next door selling authentic African and Caribbean products and ingredients.
Location: 128 Highgate Street, B12 0XR
Grace + James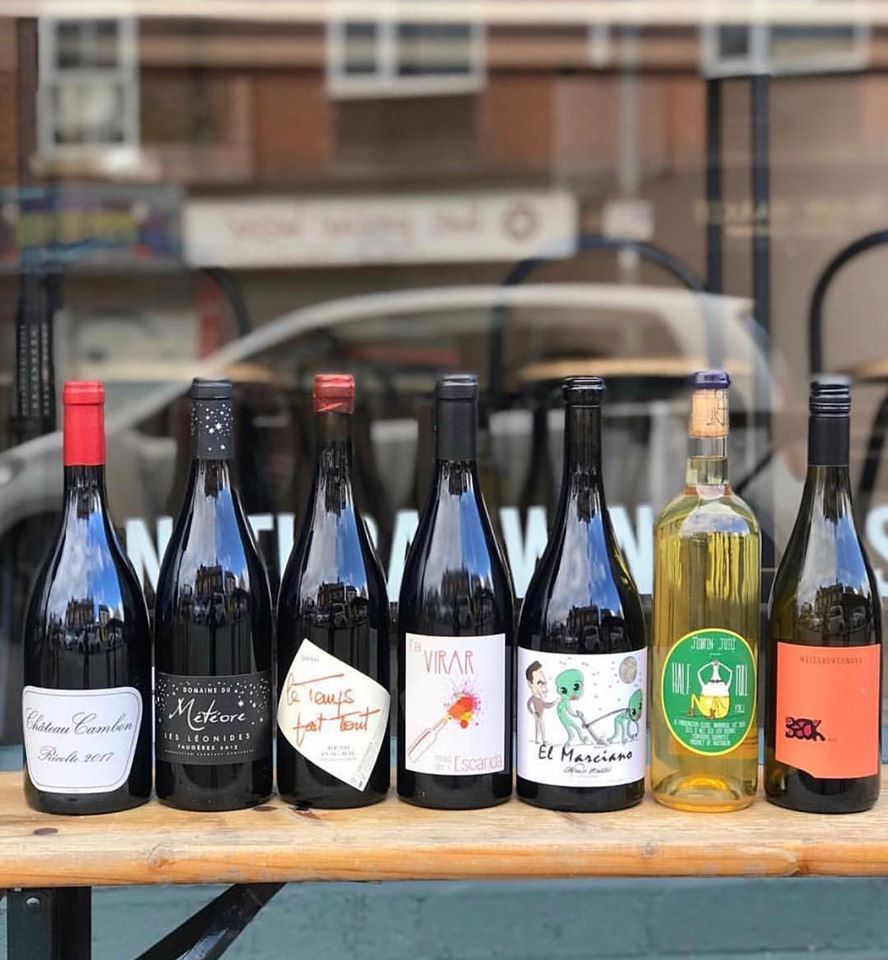 Cheese and wine is the dream pairing if you ask us. There's nothing quite as sublime as sipping on a beautiful wine and delicately nibbling on cheeses, meats and other tasty morsels to tide you over (and by delicately nibbling, we mean stuffing your face like there's no tomorrow). There are a few great places in Birmingham to indulge in this delightful pastime, but one of the best is Grace + James. Specialising in organic, biodynamic and natural wines, you'll find an exciting selection to choose from. Pair with some of the delicious, high-quality deli items they have on offer and you're onto a winner. Eat/drink in, or take home to enjoy later, either way, you won't regret it. If you're yet to go check them out, what are you waiting for?
Location: 23 York Road, B14 7SA
The Night Owl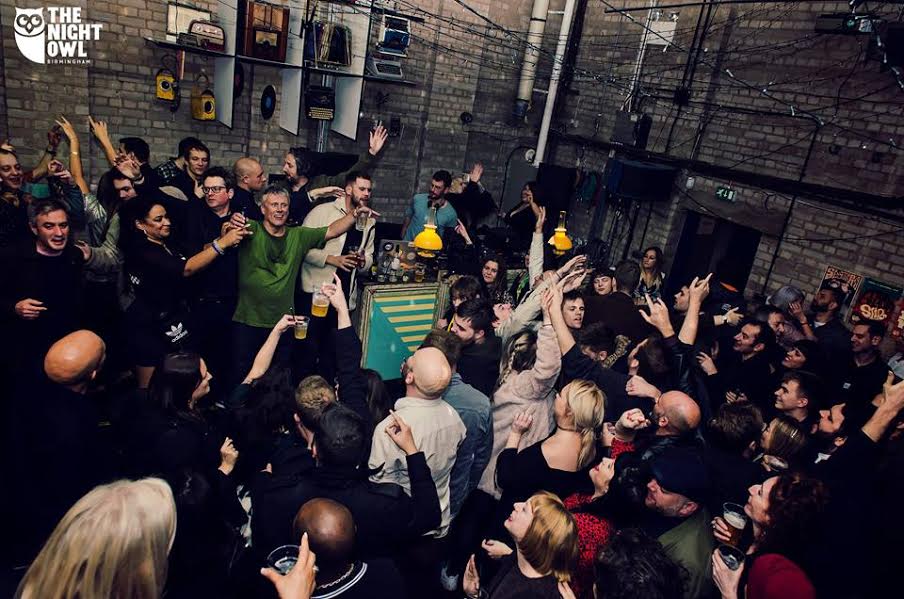 Named after a classic Northern Soul record ('The Night Owl' by Bobby Paris), this retro club and live music venue is the home of soul in Birmingham. Specialising in soul and retro sounds, this Digbeth-based, independent live music venue hosts regular club nights and special events. Every Friday and Saturday you can bop along to the best soul and retro tunes and awesome live music. Also the home of regular dance classes and other awesome events, it's always worth checking their schedule to see what's coming up. This awesome venue adds something truly unique to Birmingham's vibrant independent scene, go dance the night away!
Location: 17 – 18 Lower Trinity Street, B9 4AG
IB Deal: 2 cocktails for £10 AND £1 off entry
Quarter Horse Coffee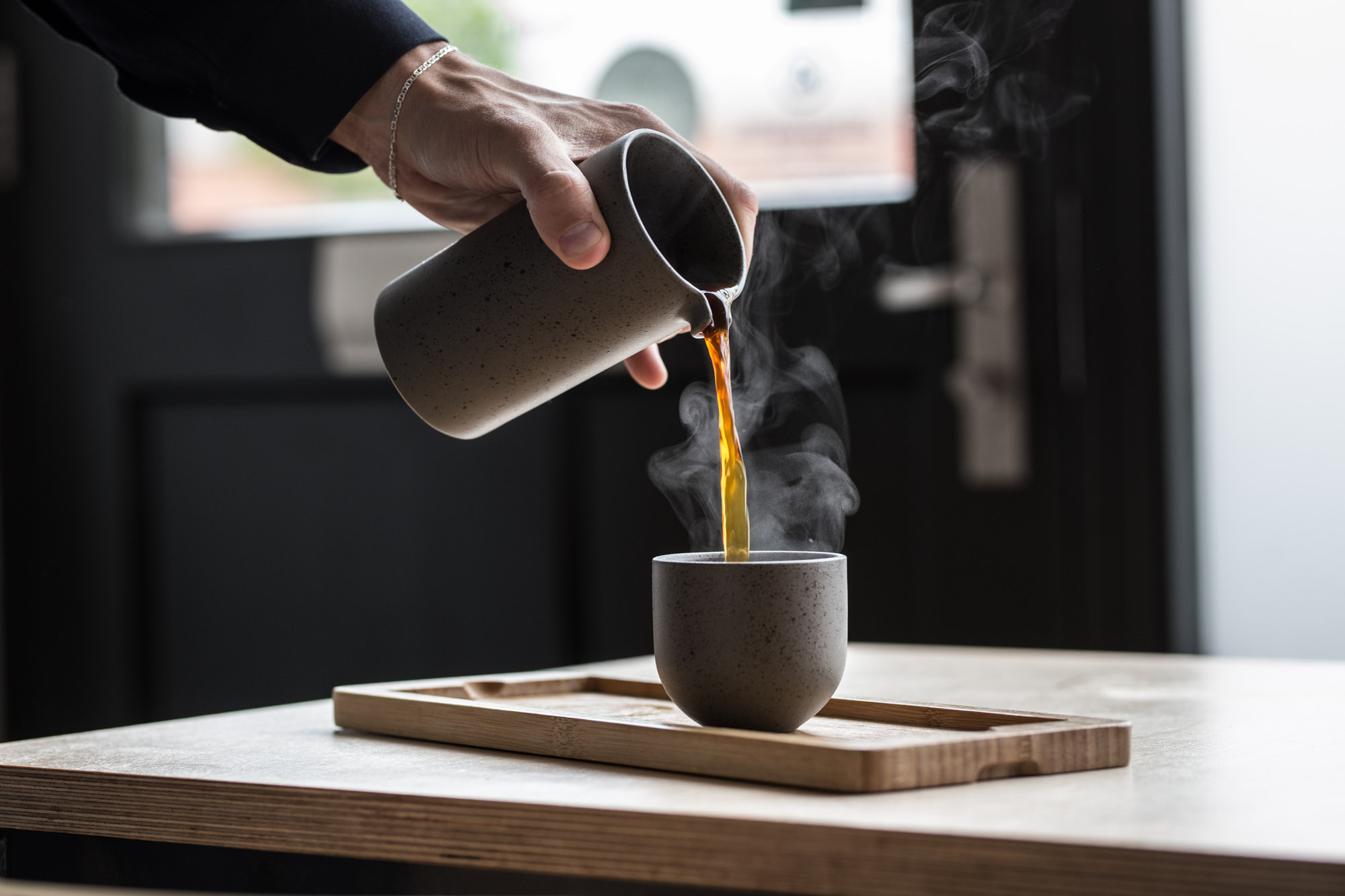 A recurring theme of this article, this love letter and ode to Birmingham's hidden gems, is that all of the independents featured are destinations. Some you will have to travel further than others to reach, but all are brilliant destinations that are well worth the adventure. Quarter Horse Coffee is one such adventure you need to make. At the end, there's delicious coffee, all manner of cake and a simple, yet ridiculously tasty brunch menu. The interior is very stripped back, the focus is on the coffee, but inside you will also find a coffee roaster where Quarter Horse roast and bag their own coffee (which you can purchase while you're there) right in front of you. We call that ace.
Location: 88-90 Bristol Street, B5 7AH
IB deal: 10% off the bill OR £1 off bags of freshly roasted coffee (takeaway only, when purchased at the venue).
Liquor Store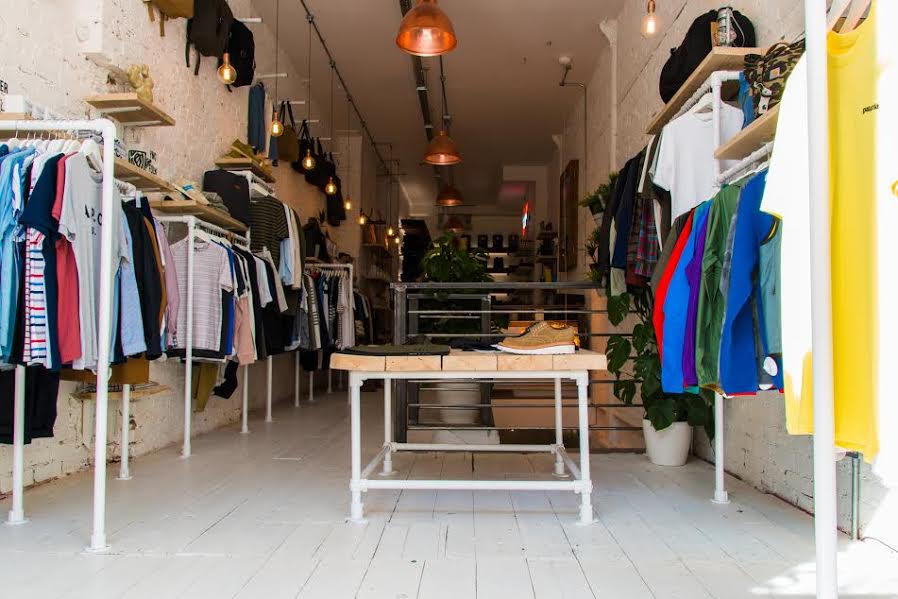 Tired of the same old clothes? Want something that shows off your individuality and personality? Just looking for a new place to shop or an indie business to support? If you answered yes to any of those questions, you have to check out Liquor Store. This independent clothing store is dedicated to bringing its customers some of the best, and most exclusive, brands in men's and women's fashion – all at affordable prices. If you're looking for great, stylish investment pieces, or just to update the tired basics in your wardrobe – this is your place. Check them out and elevate your sartorial level by a factor of 10.
Location: 3 The Grand, 27 Colmore Row, B3 2BS
IB Deal: 10% off all purchases (excluding limited released products)
The Barber House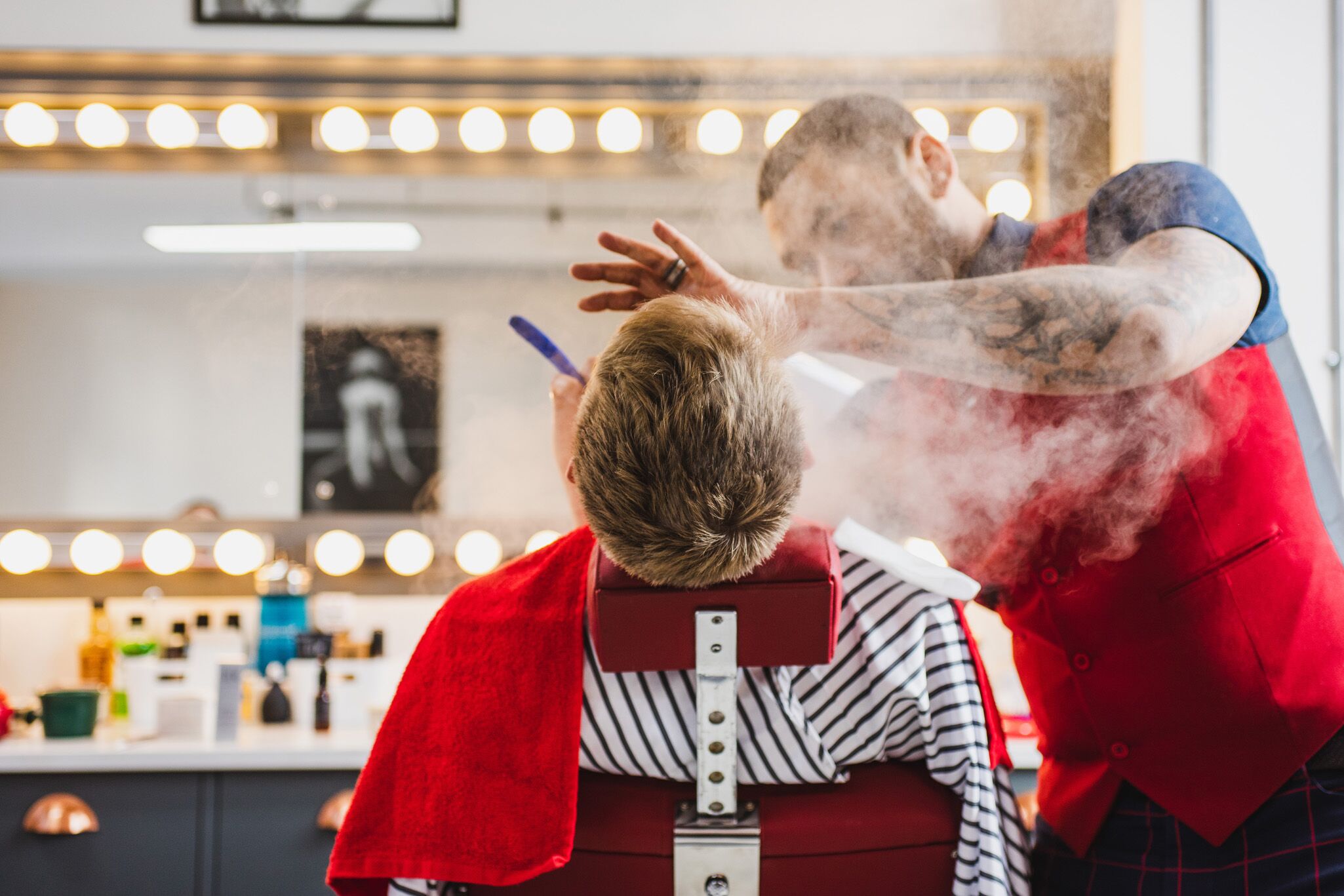 Gents only we're afraid. But my, what a bloody marvellous place The Barber House is. As you enter, you're greeted by well dressed men as though you're a long-lost relative and the 1950s decor simply jumps out at you. Take a seat and learn what it is to be a modern gentleman. Well-groomed men will tell you how you yourself can become even more well-groomed (as if that's possible, you heartthrob). However, what really sets The Barber House apart from the rest – aside from the fact that they offer customers complimentary drinks during their stay (JD and Coke anyone?), as well as a complimentary shoe shine service – is that you can go to The Barber House and get yourself a traditional cutthroat shave. But have no fear, the team is highly trained and you'll leave feeling like a completely new man after. We guarantee it.
Address: 14 Waterloo Street, B2 5TX
IB Deal: 10% off all services
Fiesta Del Asado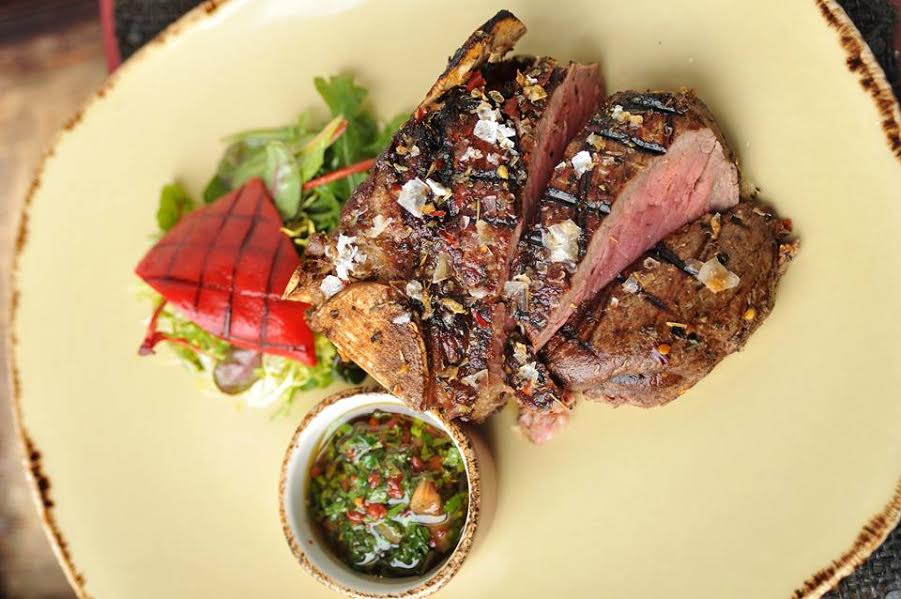 Should you find yourself craving colossal mounds of delicious meat (we've all been there, the struggle is real), then Edgbaston's ode to traditional Asado cuisine is wherein you may satisfy these deep and dark cravings of yours. There's not much parking at this roadside restaurant but within there's all manner of meaty treats. Succulent 40oz steaks (definitely one to cross off your foodie bucket list), beautifully cooked cuts of beef, prawns, grilled sausages and chicken wings – Fiesta Del Asado is a true wonderment of meat and open flame. Perfect for a small gathering of friends or like-minded foodies, Fiesta del Asado is a real culinary jewel in Birmingham's rather large and diverse crown.
Location: 229 Hagley Road, B16 9RP
Coffee Tales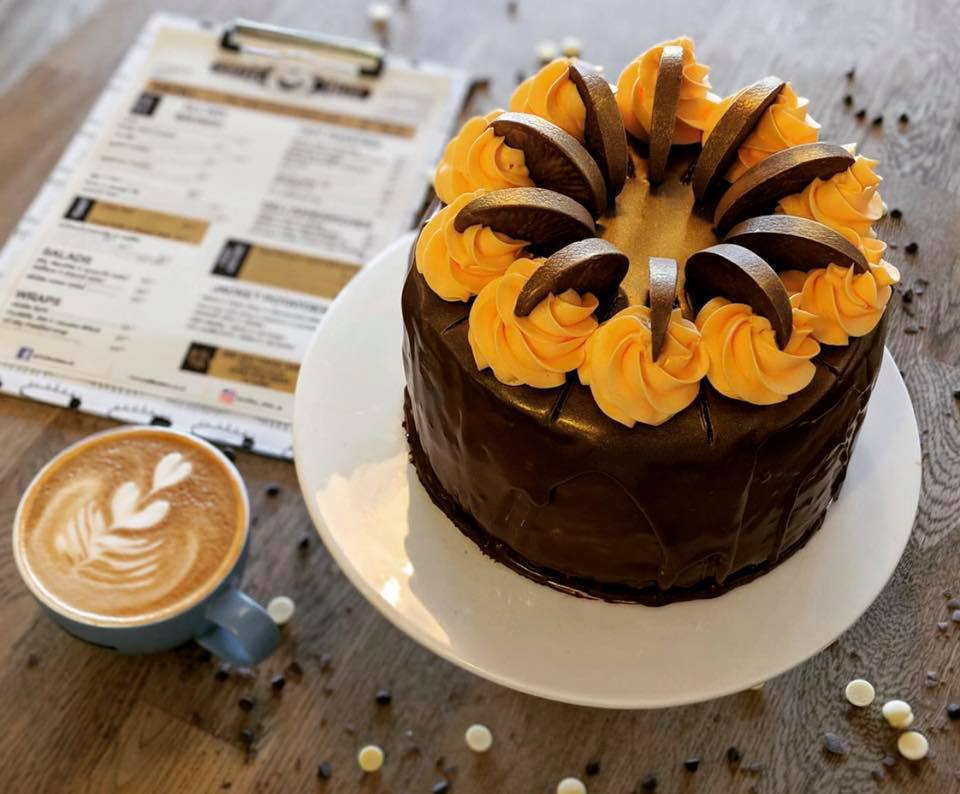 Hidden away in the Jewellery Quarter is a sweet little family-run coffee shop, specialising in beautiful homemade cakes. Their incredibly tasty cakes are made on the premises (you can even order whole cakes – great for surprising a loved one on their birthday, or, you know, just for treating yourself – because you earned it). Munch on some yummy cake, sip on a tea or coffee and enjoy a few moments of bliss. They make an absolutely killer hot chocolate too, with all the trimmings. Your next move: head to Coffee Tales and order said hot chocolate (plus a slice of cake, because it'd be rude not to) and live out all of your inner childhood dreams. Well played you.
Location: 17 – 21 Warstone Lane, B18 6HP
Sweetmeat Inc.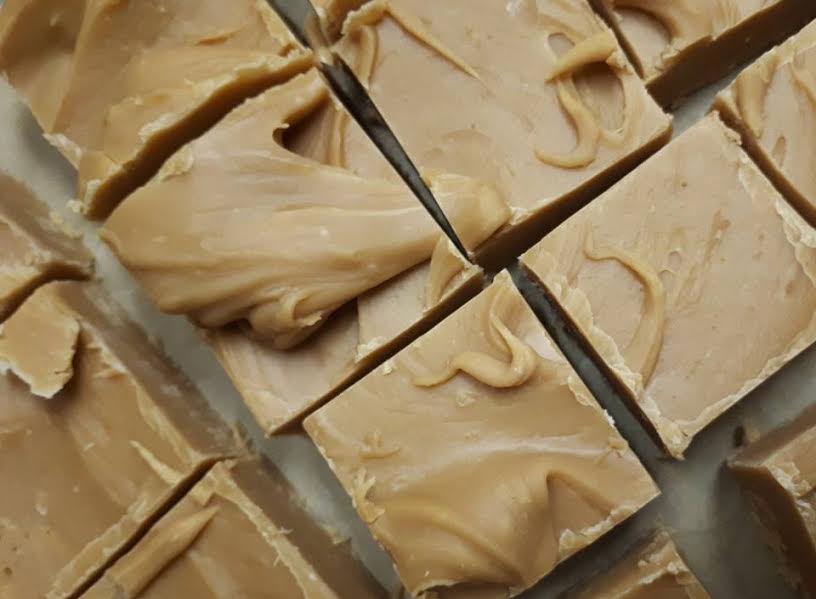 There's something about fudge that is wholly reminiscent of childhood holidays in the UK. One of those traditional sweets that you'd buy on a trip to the seaside or in the gift shop of a countryside castle and then scoff the whole lot on the journey home. So when we heard about Sweetmeat Inc making handmade fudge in our very city, our inner child did a little happy dance. Their fudge is cooked in small batches for the highest quality product and they don't use any unnecessary extras (and they even don't use palm oil – a substance added to LOADS of household products that is unfortunately one of the biggest reasons for rainforest destruction). For their sustainable ethics (hello, biodegradable packaging), and the fact their incredible fudge is damn tasty, we love them. You'll love them too. Go visit. 
Location: 1420 Pershore Road, B30 2PH
IB Deal: Buy two bags of fudge and get a third half price
Isherwood & Co.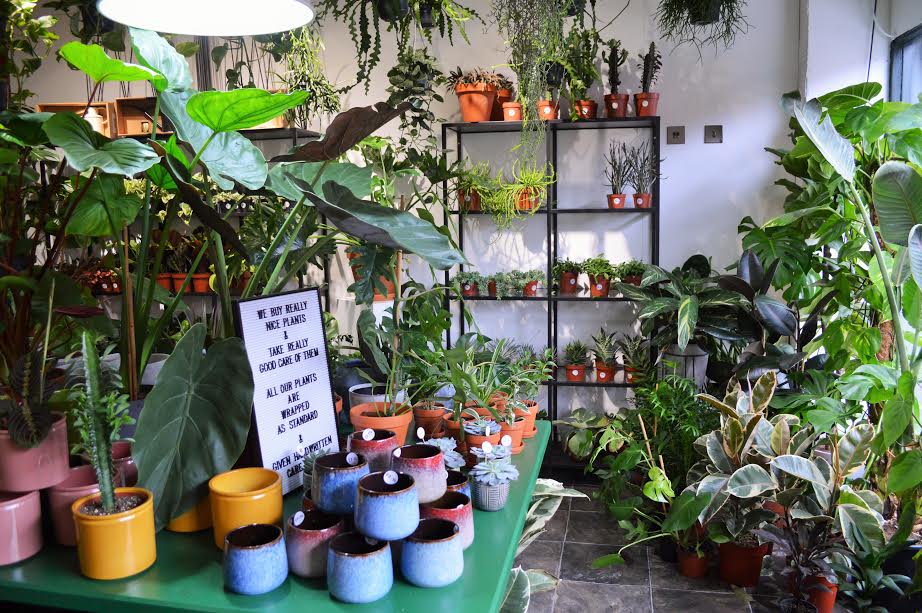 This Stirchley based florist is a wonderful hidden gem, providing Birmingham with beautiful blooms all year round. Owner, Jordan, escaped the corporate lifestyle to explore a more creative path through floristry. Having first supplied blooms for corporate and commercial installations, Isherwood & Co then moved into weddings, events and private homes. With their wonderful neighbourhood florist and houseplant shop based in Stirchley, they cater for all of your floral needs, whether that's wedding bouquets, flowers for an event, or just a little something to brighten up your day. Pop in to take a look and support this brilliant independent.
Location: 1393 Pershore Road, B30 2JR
IB Deal: a FREE Mini Cactus when you spend £30 or more (show your IB App upon collection in order to redeem the offer)
Cherry Reds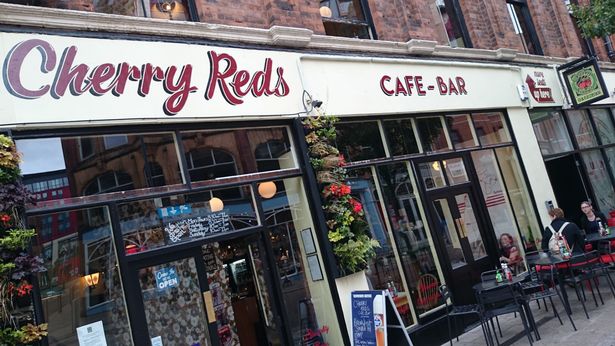 Cherry Reds is one of Birmingham's worst kept secrets in the independent world and one of the more established indies in the city. Located on John Bright Street (just around the corner from New Street Station), Cherry Reds is a wonderfully quaint independent café-bar dedicated to satisfying your deepest and darkest cravings. The food offering is comprised of a lust-worthy all-day breakfast menu, alongside an awesome range of lunch-time treats and hearty meals. Serving a range of drinks options, from tasty craft beers and glorious ciders from local brewers, to indulgent milkshakes, there's something for everyone. With a laid-back, cosy atmosphere, this café-bar is the ideal place to escape the hustle and bustle of the city and catch up with friends over a coffee (or a beer – because their beer range demands your attention and adoration). If you've not been before, then you're doing this whole 'Birmingham' thing wrong.
Location: 88 – 92 John Bright Street, B1 1BN
IB Deal: A free pint of cask ale, lager, cider or draught soft drink with your main meal
Polar Bear Records
It is a strong testament to the quality of the offering at Polar Bear Records that they remain open having first opened back in 1991, and after so many high street and independent record shops closed their doors following the shift from physical to digital records. But there's nothing quite like flipping through a box of old vinyl, or browsing the shelves to find a hidden gem or discover a new favourite. At Polar Bear Records, you can do just that, and with friendly, knowledgable staff to help, you'll be sure to find something exciting to take home with you. With a huge range, and regular new additions to their stock, it's worth popping in for a browse when you get chance. Support this brilliant independent and don't let it disappear like so many of its contemporaries.
Location: 10 York Road, B14 7RZ
Byzantium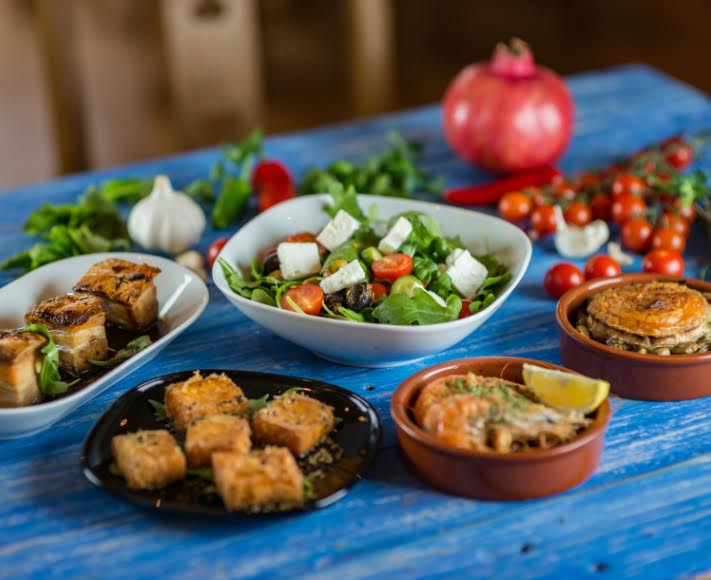 This Kings Heath tapas restaurant takes inspiration from across the Mediterranean to bring you delicious sharing plates. From paella to garlic prawns, and flat breads to tagine, you can get a taste of summer on the continent, from a Birmingham suburb. Bringing you tasty tapas treats from a range of different cuisines (including plenty of vegetarian options), the best way to enjoy this ace restaurant is to bring a friend of loved one and order as many dishes as you can handle, then stuff your faces until you can't move. 
Location: 11 York Road, B14 7SA
And that's it for Part 2 folks!
To read Part 1, click here.
To read Part 3, click here.
To read Part 4, click here.
Then get out there and rediscover your city, one hidden gem at a time!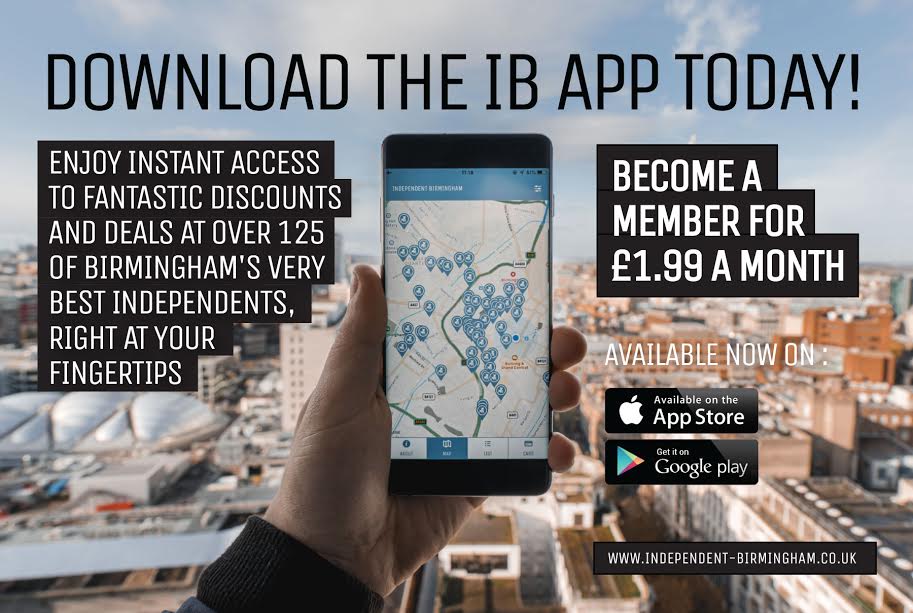 If you like to discover new hidden gems and support local, download the Independent Birmingham App.
Enjoy up to 20% off (alongside exclusive 2-for-1 offers, freebies and more) at over 125 of the very best independent cafes, bars, restaurants, pubs, theatres, cinemas, hotels, shops and experiences in Birmingham – including: Digbeth Dining Club, The Electric Cinema, Carters, Indian Brewery Snowhill, Birmingham Hippodrome, Adam's, Zindiya, The Meat Shack, Baked In Brick, BoneHead, Purnell's Restaurant, Chakana, Tiger Bites Pig, Bodega Cantina, Stirchley Wines And Spirits, Wayland's Yard, Purnell's Bistro, Midlands Arts Centre, 40 St Paul's, The Plough, Hare and Hounds, Birmingham Repertory Theatre, The Jekyll And Hyde, The Rose Villa Tavern, Cherry Reds, The Prince of Wales, The Loft, Laghi's Deli, Medicine Bakery, The Paper Duck, The Clean Kilo, The Early Bird Bakery and many more.
To download the IB App for just £1.99 a month on Apple, click here.
To download the IB App for just £1.99 a month on Android, click here.