Now that everyone has returned to school and work and normal service has resumed, we're back to bringing you the very best, most unmissable things to do from across our wonderful city.
Just because the festivities have ended doesn't mean that the fun has to stop too. So for our culture highlight this month, we are bringing you an event that is sure to be fun-filled and action-packed for everyone in the family. Oh no, it isn't! Oh yes, it is!
In case you haven't guessed it from that rather sizeable clue, this month, we're shining the spotlight on the fantastic pantomime Cinderella, at the Birmingham Hippodrome. Pantomime is a little bit of a 'Marmite' event for some people (other spreads are available). You either love it or you hate it. But we challenge you not to love this pantomime. It has everything you could possibly want, from comedy moments to full on belly-laughs, a sparkling princess, two fabulous Ugly Sisters and of course lots of magic. You'll be chuckling in your seat and shouting out with the rest of the audience in no time. He's behind you!
With an incredible cast (receiving standing ovations after every performance) including soul-diva Beverley Knight as the fairy godmother, Birmingham panto-regular Matt Slack as Buttons and pop star Suzanne Shaw as Cinderella, you are in for a treat. You can expect plenty of 'boo, hiss' moments to get involved in, spectacular special effects, an excellent orchestra, beautiful costumes and even the odd naughty joke for the grown-ups.
There's nothing quite like a pantomime to amp up the feel-good factor and Cinderella is no different. This show is guaranteed to inject some much needed fun and laughter into a notoriously long, dark and dreary month. You can take the whole family, from the little ones up to the grandparents, and everyone is sure to have a fantastic time. There are performances up until Sunday 29 January, so don't delay, grab your tickets fast before the clock strikes midnight and your coach turns back into a pumpkin.
Cinderella, you shall go to the panto.
For more information, and to book your tickets, click here.
IB Deal: Enjoy £3 off price band A or £4 off B – D (yellow and purple perfs) with your Independent Birmingham Membership Card (maximum of 4 tickets per member). For more information, click here.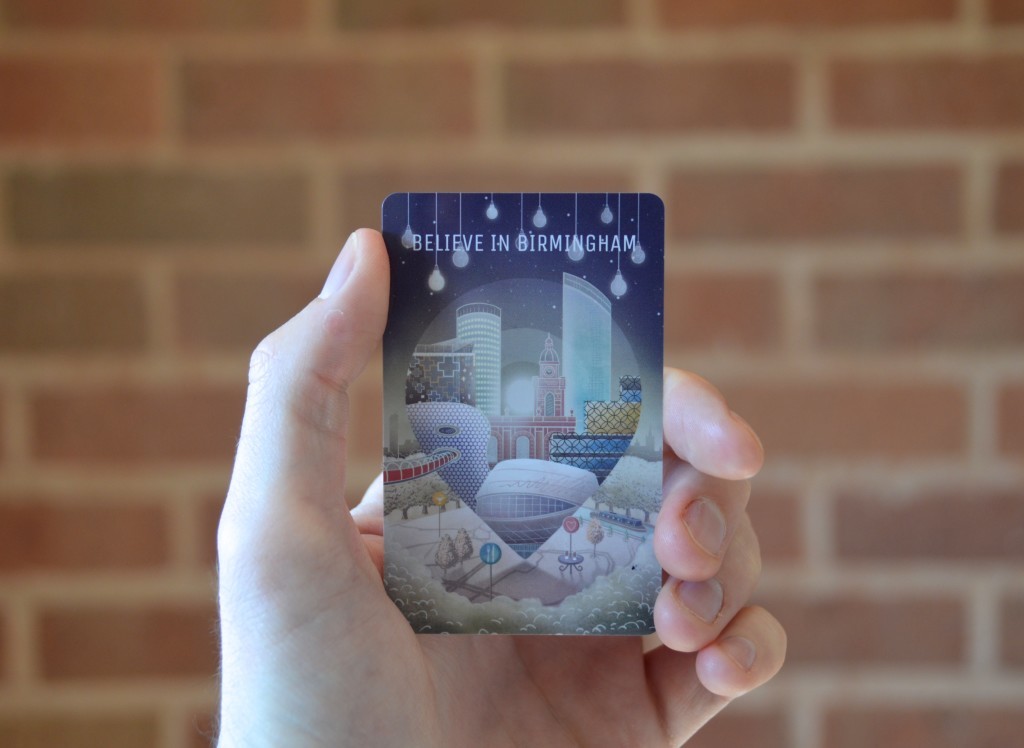 Shop local, celebrate the unique and rediscover your city!
Join over 18,000 Brummies and grab yourself an Independent Birmingham Membership Card. Enjoy fantastic year-long discounts and deals at over 100 of the very best independent cafes, bars, restaurants, pubs, theatres and shops in Birmingham – including: Digbeth Dining Club, The Electric cinema, Simpsons, The Wilderness, Carters, Lasan, Birmingham Hippodrome, Adam's, Zindiya, The Meat Shack, Harborne Kitchen, Smultronställe, Bodega Bar Y Cantina, Purnell's Bistro, Buffalo and Rye, mac Birmingham, Fiesta del Asado, 40 St Paul's, Turners at 69, The Plough, Hare and Hounds, Birmingham Repertory Theatre, The Lord Clifden, The Jekyll And Hyde, Nosh & Quaff, The Church, Bourne and Co., The Rose Villa Tavern, Cherry Reds, The Prince of Wales, The Loft and many more.
To grab your key to the city for just £15 (or at the amazing price of two for £20), click here.