What does the cheese say when it looks in the mirror? Halloumi.
We may as well start as we mean to go on – with a cheese joke. This article is going to be oozing with cheese-related puns, so if you can't handle that, you'd better edam sure to stop reading now. If you're anything like us, you're cheese mad. Hard cheese, soft cheese, blue cheese, melted cheese, cheese boards – if it has cheese in it, we're all over it. So we thought it only fair to create an ode to cheese and let you know the very best places to go in Birmingham if you're addicted to cheese.
In all honesty, we camembert-lieve we haven't written this one already.
Anderson And Hill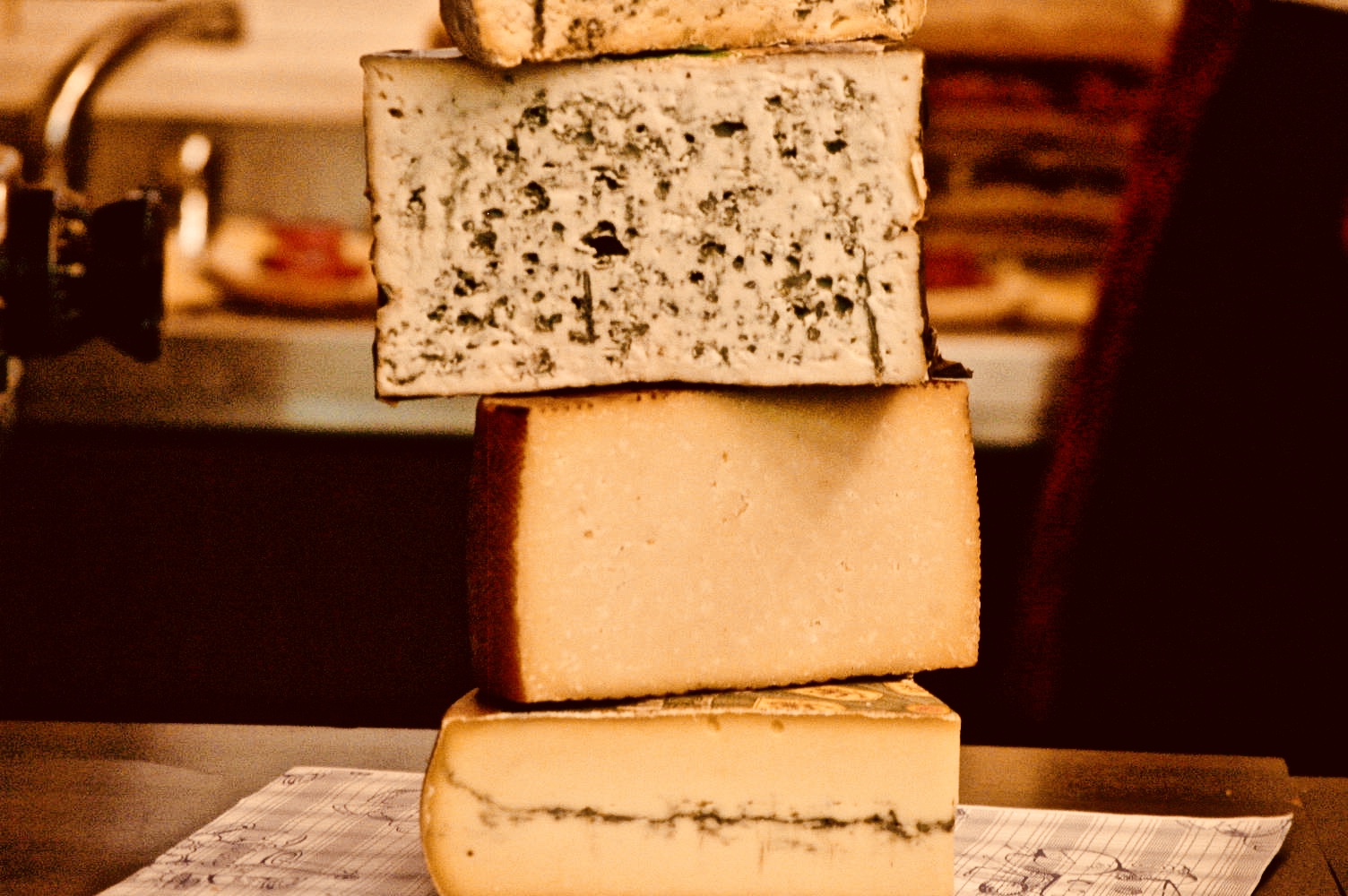 Where else to start your cheese journey than Anderson and Hill? Purveyors of the finest cheeses and deli produce, Anderson and Hill can make many (if not, all) of your cheese dreams come true. Peruse the selection of cheeses to buy, choose your favourites and take them home with you to enjoy at your leisure. You could even make up a cheeseboard to share with your friends. Or, if you think sharing is a crazy idea, just eat them all yourself (it's what we would do).
Arch 13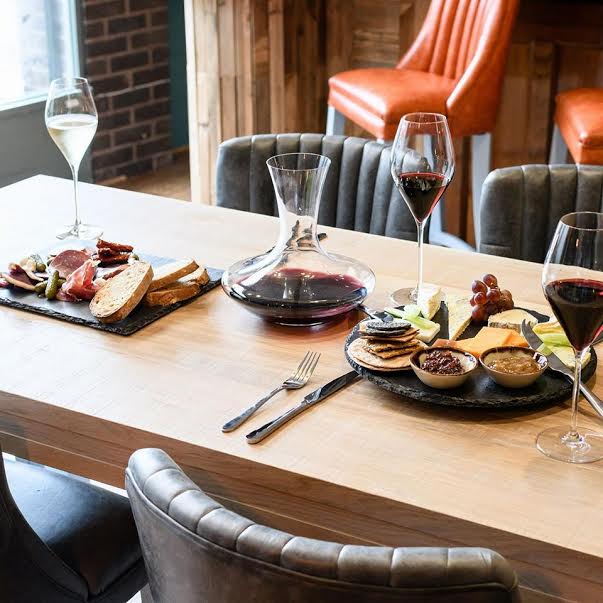 If you think that compiling your own cheese board sounds like far too much effort, then your best option is to head out to a great bar where you can sip on some fine wine and indulge in a cheeseboard made by someone else. Have the wonderful people at Arch 13 lovingly compile a cheeseboard for you, while you sit back and sip on your glass of wine. We can't think of anything feta to do with your afternoon. Perfection.
40 St Paul's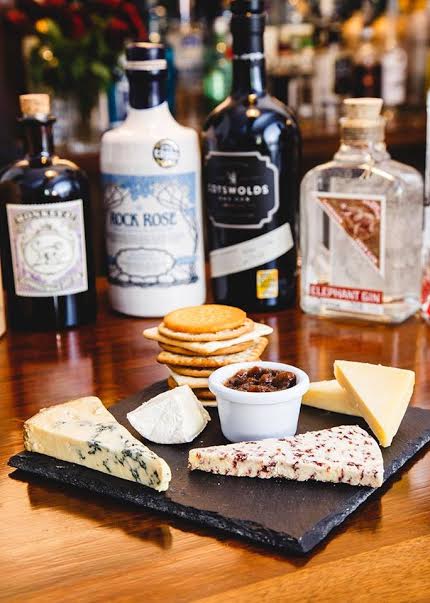 If fine wine isn't your thing, perhaps you'd prefer gin? Head to The Best Gin Bar in the UK (it's official, folks) to sip on G&T's and gin cocktails for the evening. They have a huge range of gins to choose from and while you're there, enjoy a delicious platter of cheeses to accompany your gin. Who knew gin and cheese were such a match made in heaven? Well, now you do, you won't be able to keep yourself away.
IB Deal: 15% off the bill (Sunday – Thursday)
The Wolf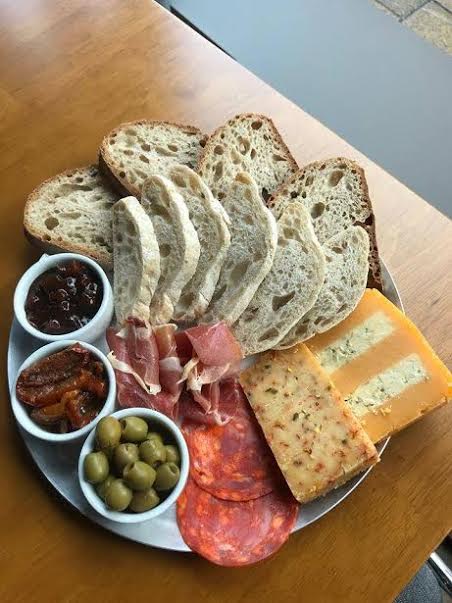 If you're more of a craft beer fan, then do not fear, we have a cheese board for you too. At The Wolf, they have a whole day dedicated to cheese! Forget Friday and Saturday – they're overrated. Tuesday Cheeseday at The Wolf is guaranteed to make Tuesdays your new favourite day of the week. For the extremely reasonable price of £20, you could settle in with a medium cheeseboard and six 1/3's of draught beer (or a bottle of wine). Sipping on that beer and tucking into your awesome board laden with tasty cheeses, you'll soon forget it's not even halfway through the week yet. *Cheeseboards also available on the other days of the week.
IB Deal: 15% off the bill
Purecraft Bar and Kitchen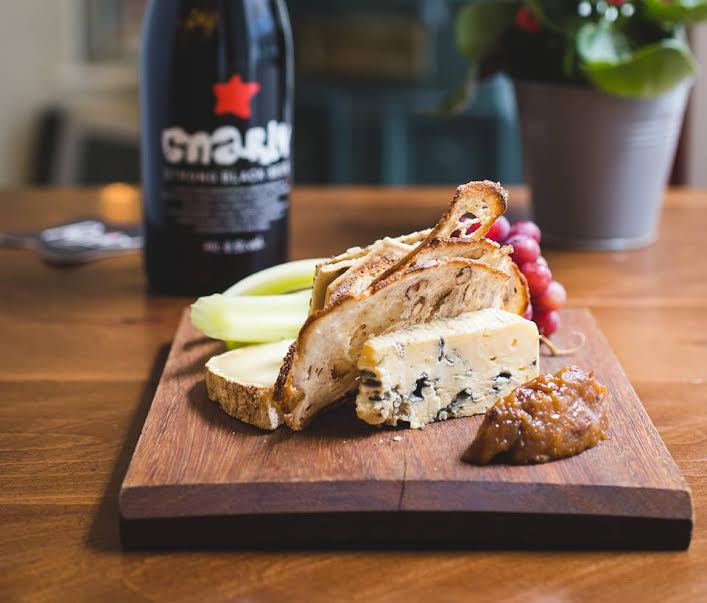 If you're not sick of cheeseboards yet (of course you're not, no one could ever be sick of cheeseboards), then head to Purecraft Bar and Kitchen. Here they have a British Cheese Board on offer featuring a selection of British cheeses served with sourdough crisps. This sounds like a gouda one to us. Plus, there'll be some beautiful beers to wash it down with. Winning.
IB Deal: 10% off flights of beer OR a free bottle of the 'beer of the week' when you purchase a main meal on a Sunday
Loki Wine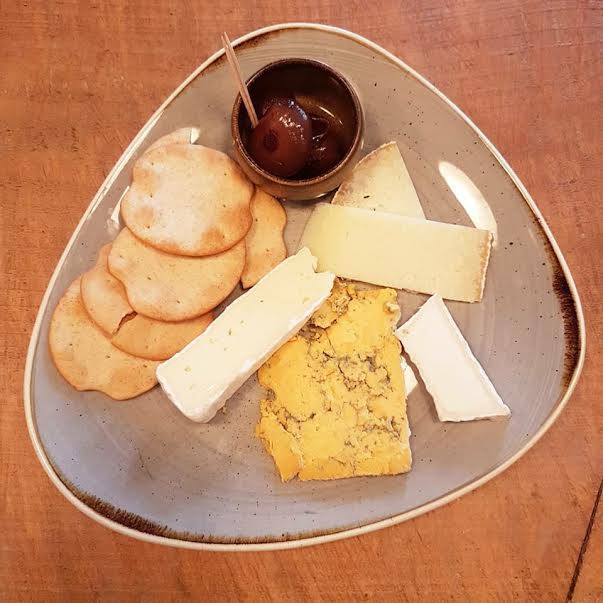 We have one final cheeseboard offering for you, before we move onto other cheesey goodies. We love a good cheeseboard, and you can't beat one of the originals, Loki Wine. With their sizeable range of fine wines that can be enjoyed by the glass in house, and huge range of bottles to choose from (which you can either drink there, or take home to enjoy at your leisure), this is the perfect place to enjoy a tipple and a nibble (try saying that after a few glasses of wine). Offering delicious deli boards of cheeses and meats, what more could you possibly need to accompany your wine? Bliss.
IB Deal: 10% off tasting card top-ups
Kilder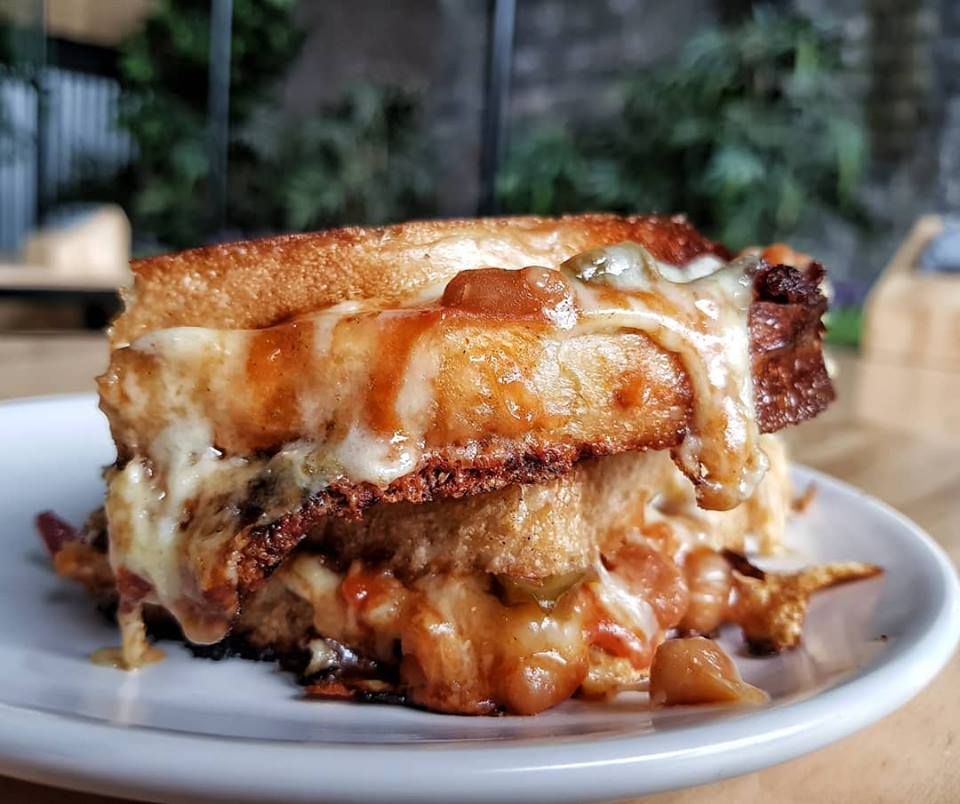 If you're not quite in the mood for a cheeseboard (unheard of, we know, but just go with us on this one), but you still want a tasty, cheesy snack to line your stomach as you sip on a pint or two, then look no further than Kilder. Grab one of their legendary toasties and you definitely won't regret it. Oozing with melted cheesy goodness, they are happiness on a plate. We dare you not to order a second, and a third…
Street Chef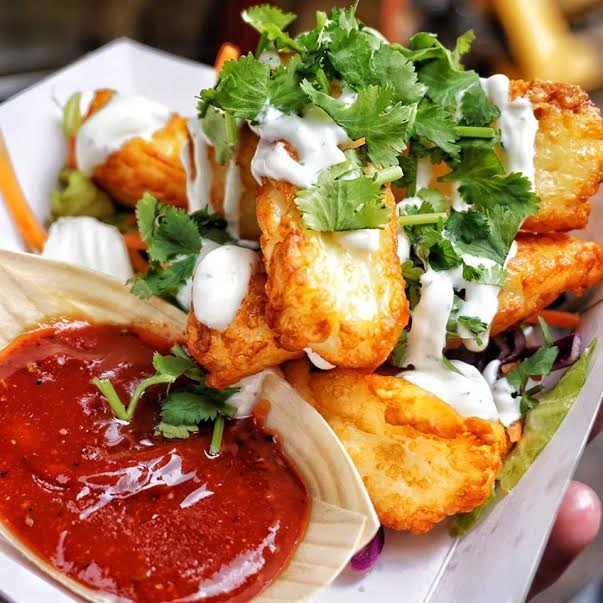 Photo: Jake's Food Bible
Hallou, is it mi you're looking for? Halloumi fries are having a BIG moment, and it's easy to see why. Deep fried strips of cheese get our hearts racing any day of the week, but especially when it's deliciously salty, creamy halloumi. Look out for local purveyor of halloumi fries, Street Chef – sometimes found at Digbeth Dining Club, or other local events (including our IB Festivals) to get your deep-fried halloumi fix. One bite and you'll be in cheese heaven.
IB Deal: 50p off each dish at all traders at Digbeth Dining Club
Laghi's Deli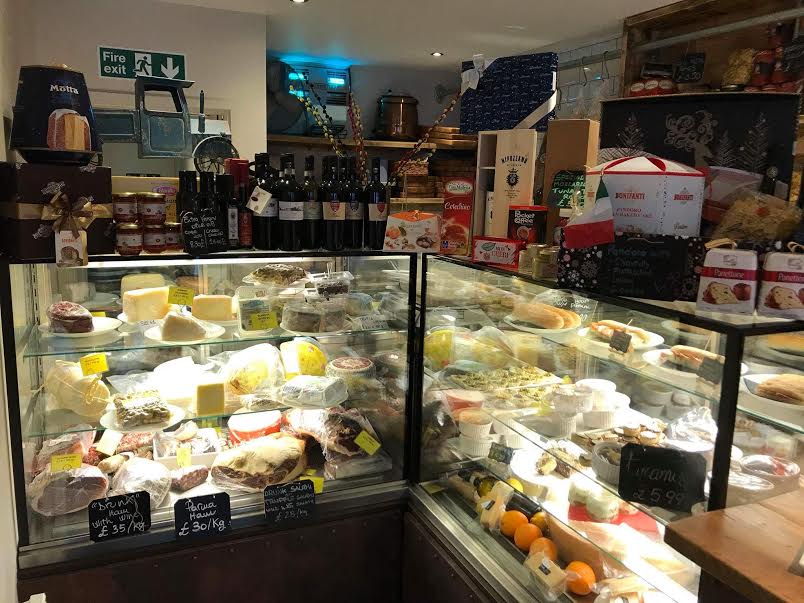 If you've ever been to Italy, you'll know the Italians love their cheese. If you're looking for a taste of the Italian riviera in Brum, then the one place to Manche-go (yes we know Manchego is Spanish but we can't resist an opportunity for a pun) is Laghi's Deli. Choose from a whole range of delicious handmade pizzas, pastas and more. The menu changes regularly to keep with the seasons but we're sure you'll find some cheesy goodness on there. Four cheese pizza anyone? Oh, and the best part is that they also sell a whole load of deli produce, so you can take some more cheese home with you. Yaaaassss, more cheese!!!
IB Deal: 10% off the bill (Monday – Thursday) OR 20% off take-away pizzas (anytime)
The Meat Shack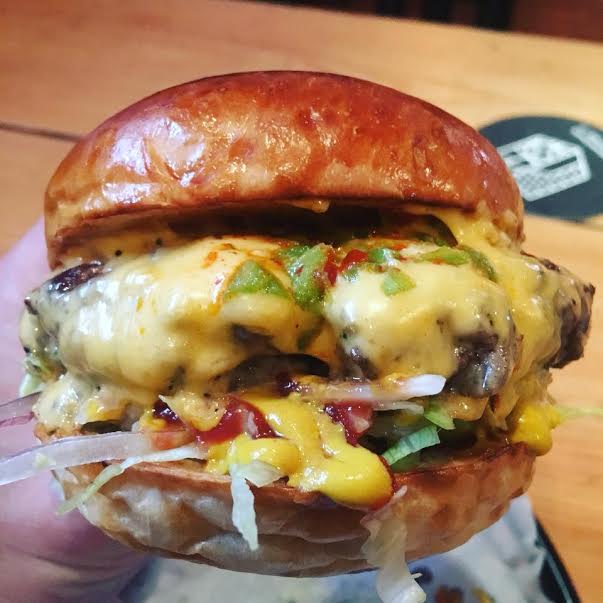 Sometimes all you need in life is a filthy burger, smothered in melted cheese that drips through your fingers as you bite into that delicious hunk of goodness. If this is your craving, get your cheesy burger fix at the legendary Meat Shack. Several of the burgers on the menu are covered in not one, but two different cheeses to really fulfil your cheesy craving. If you're feeling wild and need an extra dose of cheese, you could even order halloumi fries on the side. Crazy.
IB Deal: 10% off burgers
Indian Streatery
If you want to spice up your life, head to the Indian Streatery for your much-needed dose of cheese. Grab yourself a Palak Paneer – a dish that includes 5 ingredients, including: fresh spinach, and, of course, that tasty traditional Indian cheese – paneer. Grab yourself a few delicious sides and you have the makings of one un-brie-lievably awesome cheese based dinner. Nice.
IB Deal: 10% off the bill OR 2 cocktails for £9
Zindiya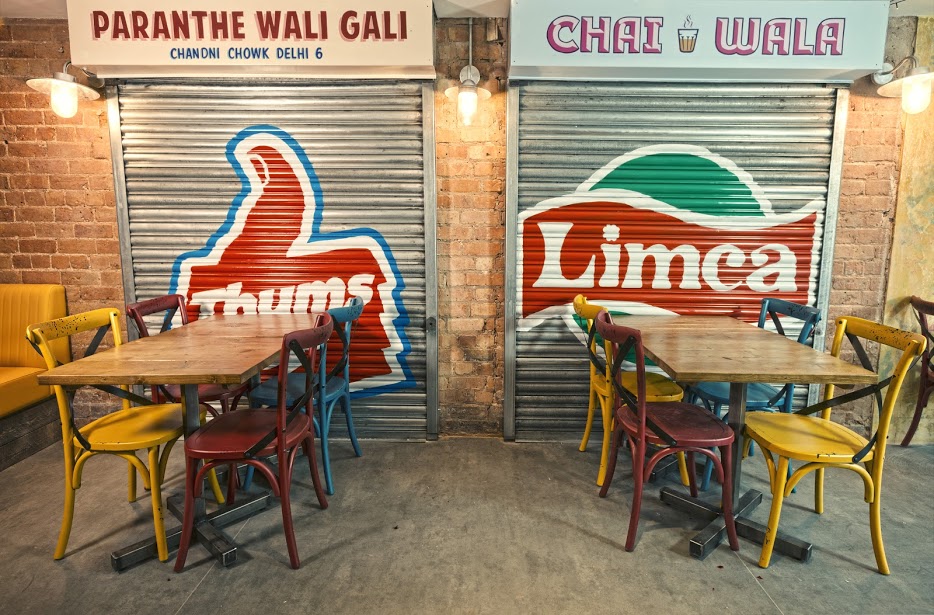 Mumbai's answer to cheese on toast? Er, yes please! Grab some chilli cheese toast to go with any main at Zindiya and you're already winning at life. To go up a cheese level though, have it as a side with either Chilli Paneer or Paneer Tikka from the grill and double down on your cheeses. Because if there's anything better than cheese, it's more cheese! You can never have too much cheese right? Right?!
IB Deal: 10% off the bill (Sunday, Tuesday, Wednesday and Thursday)
Bodega Bar Y Cantina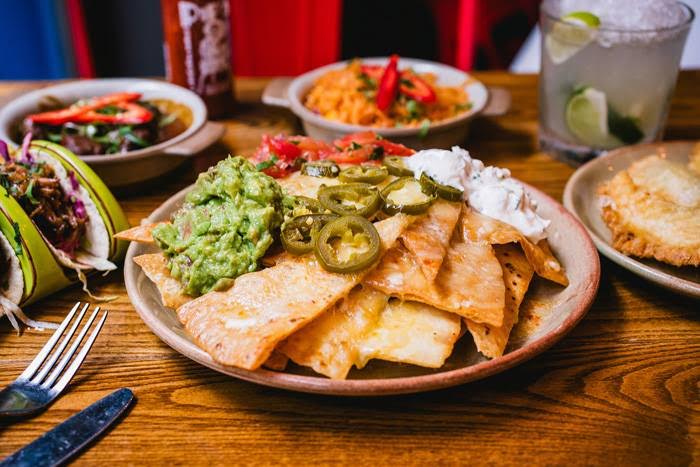 Hey, that's nacho cheese! (The only thing you can say when someone tries to steal a bite of your precious cheese). If you like your cheese melted on top of nachos, then we can definitely be friends, but only if you don't expect to us to share with you. Head to Bodega for a large plate of cheese-smothered nachos and you'll be one very happy bunny.
IB Deal: 20% off food 3-6pm (Monday-Thursday) and all day Sunday
Baked In Brick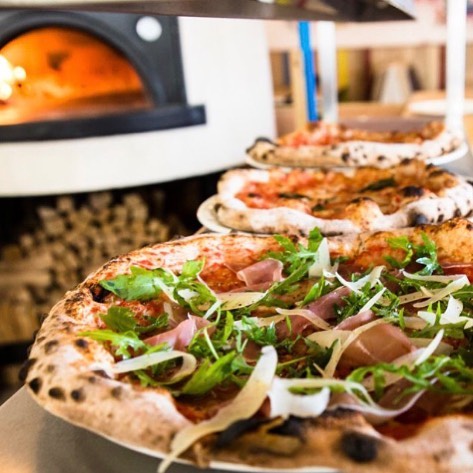 If you haven't been to Baked In Brick's new restaurant yet, what are you waiting for?! You can definitely get your cheese fix here. Melted on pizza (some of the very best pizzas in the city, we might add) or perhaps as part of a delicious sandwich or salad, you'll be able to enjoy a large helping of cheese. The menu changes regularly so pop in and have a look. 
Pro Tip: their calzone is immense. You should definitely order one next time you visit. We'll take ours extra cheesy please.
In addition to Baked In Brick, you can also get your cheesy pizza fix at: Otto, Alicia's Micro Bakehouse, Dig Brew Co. and, of course, Laghi's Deli (mentioned above). Go feast!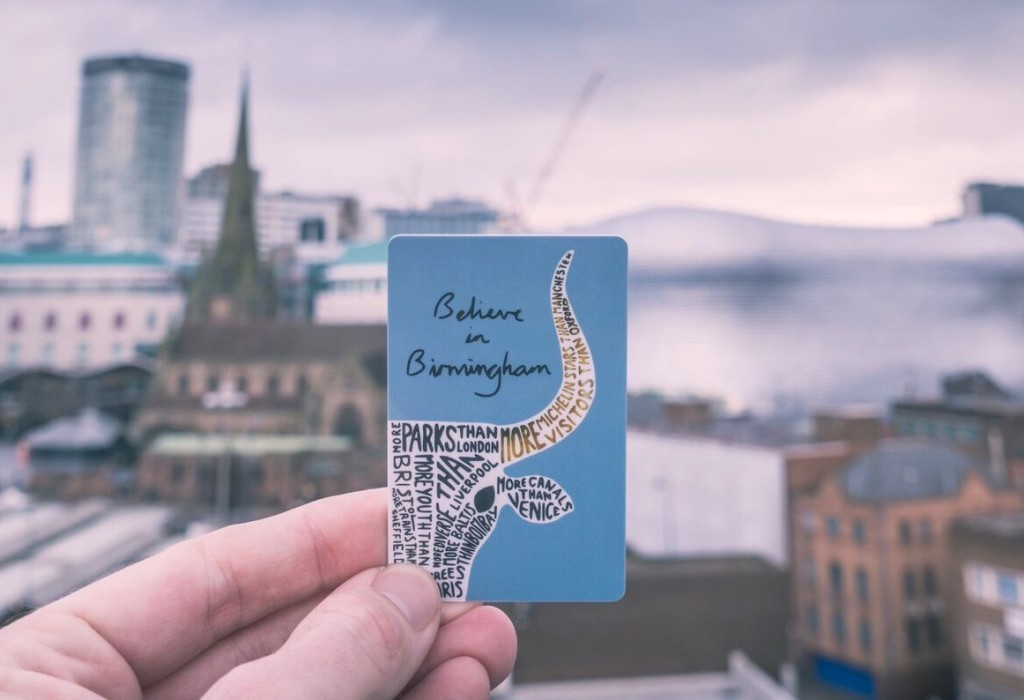 Join over 18,500 Brummies and grab yourself an Independent Birmingham Membership Card. Enjoy fantastic year-long discounts and deals at over 105 of the very best independent cafes, bars, restaurants, pubs, theatres and shops in Birmingham – including: Digbeth Dining Club, The Electric cinema, Simpsons, The Wilderness, Carters, Lasan, Birmingham Hippodrome, Adam's, 18/81, Zindiya, The Meat Shack, Harborne Kitchen, BoneHead, Bodega Bar Y Cantina, Wayland's Yard, Purnell's Bistro, Buffalo and Rye, mac Birmingham, Gaijin Sushi, Fiesta del Asado, 40 St Paul's, The Plough, Hare and Hounds, Birmingham Repertory Theatre, The Lord Clifden, The Jekyll And Hyde, The Church, Bourne and Co., The Rose Villa Tavern, Cherry Reds, The Prince of Wales, The Loft, Laghi's Deli, Medicine Bakery, The Paper Duck, Town Hall Symphony Hall, Snobs, The Clean Kilo and many more.
To grab your key to the city for just £15 (or at the amazing price of two for £20), click here.