September. The start of the new school year, the first falling leaves heralding the beginning of a new, crisp season (or another heatwave if we believe the forecasts), and everyone heading back to work after the most amazingly sunny summer we've had in decades.
September can bring a clean slate, a fresh start (and a few back to work blues). To help you beat those blues, we've rounded up our top picks to do this month. So get planning your next adventures and give yourself something to look forward to.
Little Mermaid Sing-A-Long Brunch Number 3 At The Mockingbird Cinema – 15 September
The Mockingbird's events just keep getting better and better, so it's no wonder that they're extremely popular. This epic event has already sold out twice over (hence "number 3"), so you'll have to act fast to secure your tickets for this one. If you think it's better, down where it's wetter – this is the event for you. Feast on tasty brunch, complete with unlimited prosecco (guaranteed to help your singing voice), then fill your lungs ready to sing-a-long with Ariel, Flounder, Sebastian and Co. Grab your Disney-loving pals and head to the Mockingbird for what can only be described as THE perfect Saturday. Info (and tickets) here.
A Sideways Wine Tasting At The Electric Cinema – 23 September
Back by popular demand, The Electric's screening of Sideways accompanied by wine tasting. Join wine geek Tony Elvin at The Electric for a fun night of wine tasting alongside the hilarious, Oscar-winning comedy Sideways. The film follows two men approaching middle age as they embark on a week-long trip through California's wine country, just before one of them is about to get hitched. Taste five great wines alongside this fantastic comedy and you have the makings of a wonderful Sunday evening. Tickets here.
TAPS At The Custard Factory – 21 – 22 September
From Digbeth Dining Club and Craft Beer Rising, comes TAPS – a two-day festival celebrating the best of beer, street food and music. Expect incredible street food from the likes of the awesome Wingman's, legendary Only Jerkin', brilliant Dim Sum Su and ridiculous burgers from OPM. To wash down all of the tasty grubs are the highlight of the celebration, the beers. Breweries confirmed for the event include Dig Brew Co., Kona Brewing Company, Brick Brewery, Renegade Brewing Company, Mondo Brewing, and LOADS more. This selection, accompanied by terrific live music acts, make TAPS a must. Don't miss out, grab your tickets while you can, here.
Zero Waste Week – 3 – 9 September
You can't fail to have noticed over the last few years the increasing attention that has been paid to our impact on the environment and how we can reduce it. The 5p bag charge, reusable water bottles and coffee cups, and plastic straw alternatives being just a few of the changes that have been happening. Zero Waste Week is an annual event to raise awareness of how we can each change our habits and reduce the amount of waste we produce. Two venues doing awesome things this week are 1000 Trades and 18/81. At 1000 Trades, Slow Food Birmingham are holding a week of pop-ups highlighting the issues with food waste. Menu For Change sees some of Birmingham's finest chefs using their creativity and creating delicious food from offcuts, surplus and foraged food. You can book tickets here.
Meanwhile, brilliant new cocktail bar 18/81 has created a zero-waste menu, especially for this week. This menu will showcase sustainability within the drinks industry (something which co-owner Robert Wood has previously won awards for). Get on board and support these initiatives (and see if you can reduce your daily waste too).
Oysters At Bar Opus – 17 September
Bar Opus have got some awesome deals on this September, but there are two that immediately caught our eye. How do you fancy enjoying half a dozen oysters and 2 glasses of Prosecco? At the extremely reasonable price of just £24, this is a must (could even make a great date idea, just saying..). If oysters aren't your thing then how about wings with 6 bottles of beer for just £20? What a steal! Enjoy this special deal until 15 September, and the oysters from 17 September. Winning! 
Taj Express At Birmingham Hippodrome – 11 – 15 September
Fresh from a sell-out London season, this brand new musical hits the Hippodrome's stage with a bang this September. Taj Express is the story of young composer, Shankar, and his struggles with his music. Only when he begins to follow in the footsteps of his idol, A.R. Rahman, does he discover his path to success in the world's most prolific film industry. Featuring the songs of Oscar-winning composer A. R. Rahman, and starring Bolloywood's greatest dancers, this electric musical is unmissable. Expect dazzling costumes, fresh choreography and unforgettable soundtrack that will immerse you deep in the heart of modern Bollywood. Grab your tickets here.
Indiana Jones: Raiders Of The Lost Ark In Concert At Symphony Hall – 21 September
Experience the iconic first instalment of the Indiana Jones trilogy (we can all agree that the Crystal Skull doesn't count, right?) as you've never seen it before – live in concert! Relive the magic and watch our heroic archeologist, Indy, battle Nazis (I hate those guys!), ancient curses, and the odds to recover the lost Ark of the Covenant – all whilst a full symphony orchestra performs John Williams' legendary score live to picture. This is one not to be missed. Grab your compulsory tickets here.
Blakesley Hall Ale And Cider Festival – 8 September
The Blakesley Hall Ale and Cider Festival takes place on Saturday 8 September at (you guessed it) Blakesley Hall. It's set to be a wonderful day out at a beautiful heritage site, sipping craft beer, ale and cider, and feasting on street food. Head to our article to read all about it and then grab your tickets. 
The Plough's 15th Birthday – 9 September
The Plough are celebrating a landmark birthday on 9 September, and they want you to celebrate with them. 15 years as an independent business is a remarkable thing, and they just keep on getting better and better. Go and celebrate this milestone with them and eat the last Boca Grande tacos of the summer. We like your moves!
Rebus: Long Shadows At The REP – 20 September – 6 October
Ian Rankin's best-selling Rebus novels have dominated the detective fiction market for years and led to a TV series that firmly cemented the detective's legendary status. Now Rankin has written a brand-new Rebus story exclusively for the stage. Detective Inspector John Rebus is retired but the shadows of his former life still follow him through the streets of Edinburgh. Whisky helped, but now he's denying himself that pleasure. But when the daughter of a murder victim appears outside his flat, he's back on the case and off the wagon. Don't miss your chance to see the infamous detective brought to the stage for the first time. Grab your tickets here. 
Alfie Moore: Getting Away With Murder At MAC Birmingham – 8 September
Ever wondered how to get away with murder? In his latest stand-up show, former Detective Sergeant Alfie Moore, takes you on a thrilling and interactive journey through the art and science of murder investigation. Though his trademark blend of humour, practical policing experience, and detailed knowledge of the law, Alfie explains what makes a murderer and why they get caught, or not. Experience first-hand how it feels to plan the "perfect murder" in a show that will have you in stitches. This is one not to be missed. Grab your compulsory tickets here.
So there you have it, our selection of the finest things to do this September. As we head into Autumn, take in the beauty of the season and enjoy the fallen leaves and misty mornings along the canals.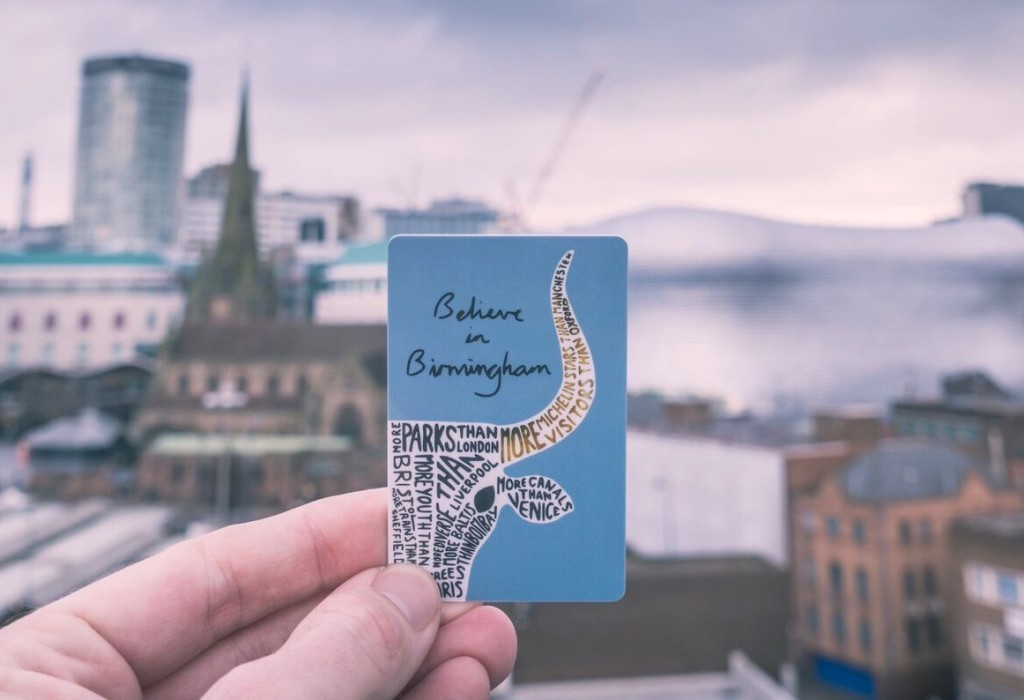 Join over 18,500 Brummies and grab yourself an Independent Birmingham Membership Card. Enjoy fantastic year-long discounts and deals at over 110 of the very best independent cafes, bars, restaurants, pubs, theatres and shops in Birmingham – including: Digbeth Dining Club, The Electric cinema, Simpsons, The Wilderness, Carters, Lasan, Birmingham Hippodrome, Adam's, 18/81, Zindiya, The Meat Shack, Purnell's, Harborne Kitchen, BoneHead, Bodega Bar Y Cantina, Wayland's Yard, Purnell's Bistro, Buffalo and Rye, mac Birmingham, Gaijin Sushi, Fiesta del Asado, 40 St Paul's, The Plough, Hare and Hounds, Birmingham Repertory Theatre, The Lord Clifden, The Jekyll And Hyde, The Church, Bourne and Co., The Rose Villa Tavern, Cherry Reds, The Prince of Wales, The Loft, Laghi's Deli, Medicine Bakery, The Paper Duck, Town Hall Symphony Hall, Snobs, The Clean Kilo and many more.
To grab your key to the city for just £15 (or at the amazing price of two for £20), click here.