WE'VE BEEN ON THE GIN DIET RECENTLY, SO FAR WE'VE LOST THREE DAYS.
Cometh 9 June, cometh World Gin Day. Our favourite day of the year, and one which we celebrate every day – because we love it THAT much… If however, unlike us, you're not *always* drinking, come this Saturday (9 June) you may fancy dipping a proverbial toe (or a whole foot even) into the wonderful world of gin. It's World Gin Day, so it'd be rude not to. With that in mind, here are a few ideas on how and where you can tip your hat to this most glorious tipple in Birmingham. And by that, we mean drink gin. All the gin. Every last drop.
Visit A Gin Bar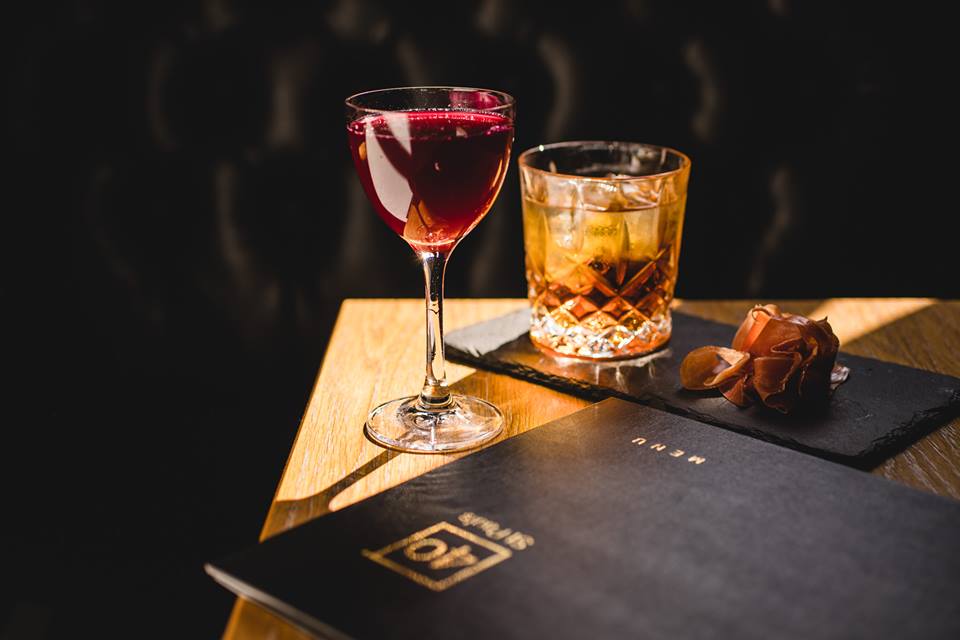 That's right, there are bars in Birmingham dedicated solely to gin. We're in love. And you will be too as soon as the first sip of gin touches your lips. Our top pick of Brum's gin bars are: The UK's Best Gin Bar (it's official!) 40 St Paul's, The Jekyll and Hyde (a Victorian gin parlour where cocktails are served in sweetie jars and bathtubs, but watch out for Mr Hyde) and The Gin Vault, who stock over 120 different gins. 
Onward, for gin and for glory!
Drink Gin On A Rooftop Terrace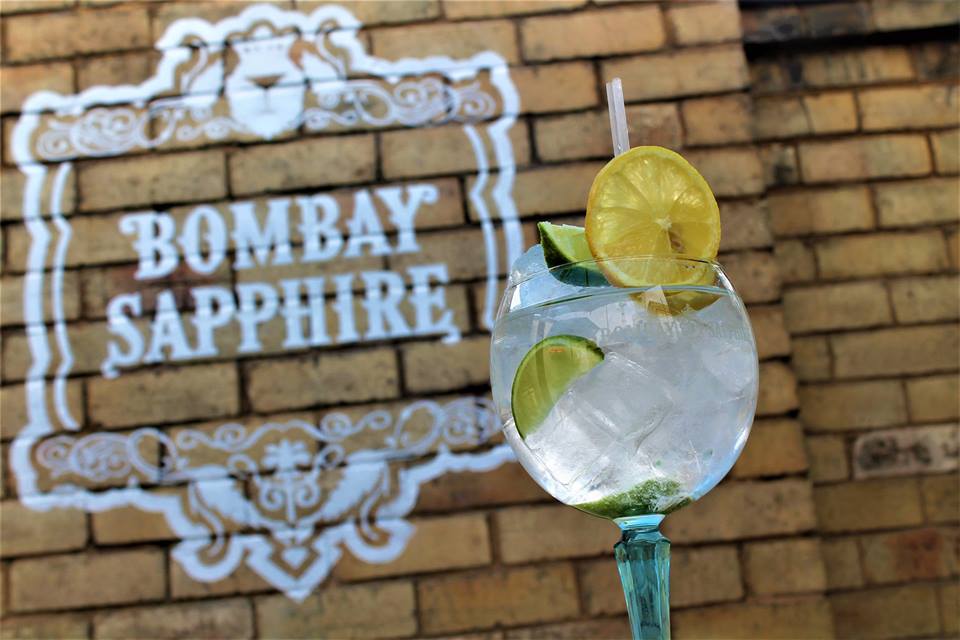 The Bureau Bar and Kitchen's rooftop gin terrace is one of the worst kept secrets in Birmingham. But seriously shhhh, it's a secret… If you do happen to find out about it, make sure you head there with adventurous intent and order something ginny from The Bureau's rather large cocktail menu, and then climb the winding staircase to your rooftop haven. If the sun's out, you're on to a winner, if it's not, still go because it's really cool up there.
Indulge In A Gin Afternoon Tea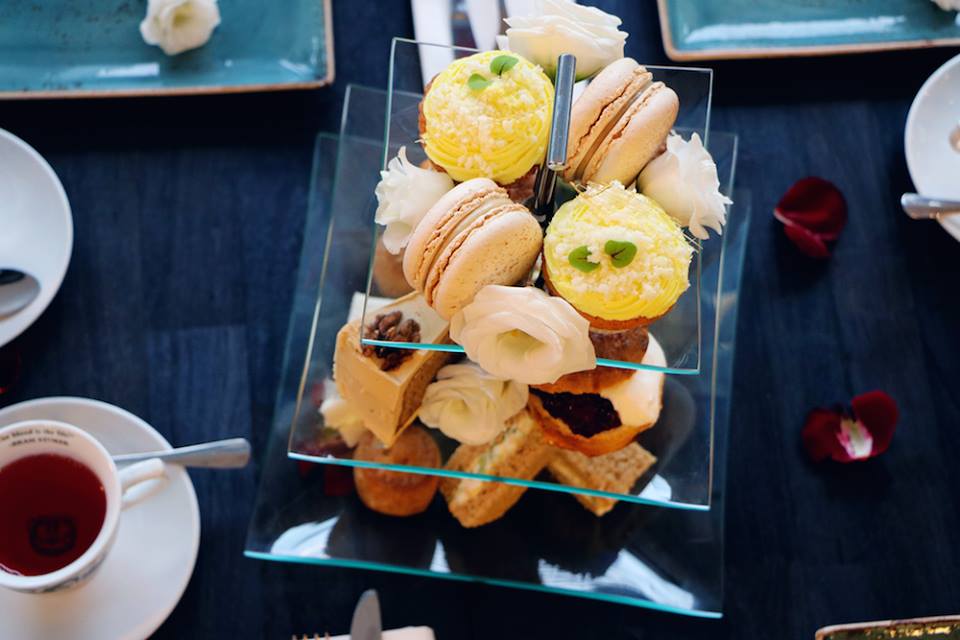 Gin Afternoon Tea. The combination of these three simple words is probably the greatest use of the English language. EVER. And certainly the only way to spend any given afternoon. Head to Bar Opus where you can enjoy a selection of sandwiches, scones, and homemade cakes and sweets, along with a choice of 3 different Hendrick's gin cocktails, served in vintage cocktail tea pots. Or head to The Edgbaston Hotel and order their Moseley Serve Afternoon Tea, which comes with a selection of sandwiches, cakes, scones and more, as well as a choice of 2 gin cocktails, and is decadence manifest. Or fall down the rabbit hole and enjoy afternoon tea with Dr. Jekyll at The Jekyll & Hyde. Tuck into beautiful homemade cakes, scones and savouries, served with tea or gin (always choose the gin!). All three are a strong choice, maybe do all three…
Drink A Local Gin
Not made in Birmingham but distilled locally, Langley's Gin is the answer to your question. That question being: what gin should I buy? Crack this open in a nonchalant fashion at your next dinner party and watch as jaws drop and the compliments roll in. Grab yourself a bottle at Loki Wine or Connolly's and let the G&T's flow. It works wonders in cocktails too.
Order This Mobile Gin Bar
Bring the gin party to you! The Little Gin Company can create a wedding you won't forget, the perfect party piece, a creative corporate event or festival shenanigans.
Do right by the world and hire them.
Drink An Elderflower G&T Slushie And Bask In Your Awesomeness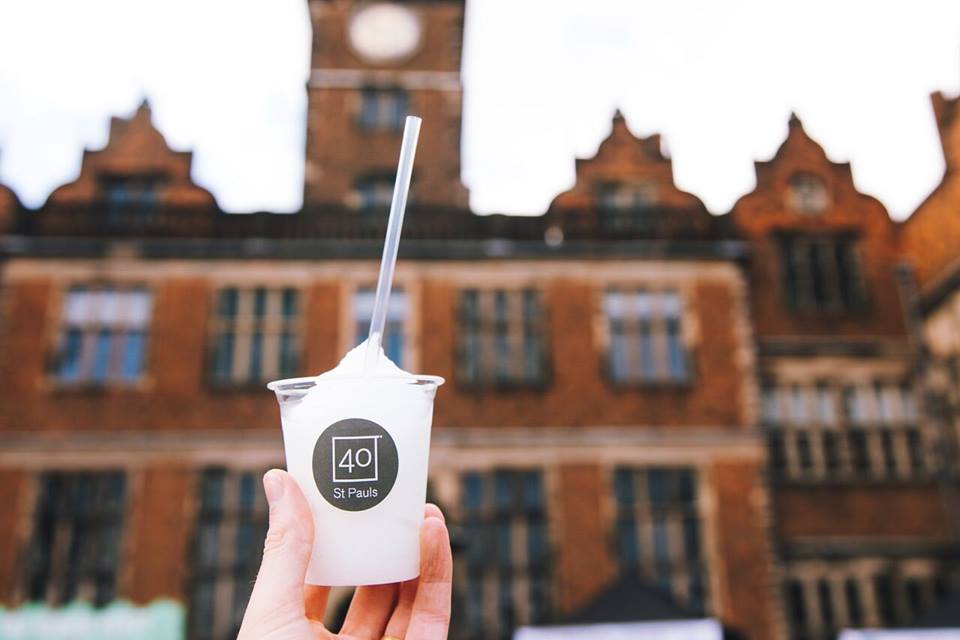 That's right folks, JQ's ode to gin, 40 St Paul's, have created your new favourite summer tipple – an Elderflower G&T slushie. It's a double shot of awesome gin, infused with elderflower and arriving in slushie form. What's best about this invention – which will set you back 5 of your English pounds – is that you can take it away with you to slurp as you go. If it's sunny, we recommend slurping in St Paul's Square as you bask in the sunshine. If it's not sunny (which is more likely) you can always take it back to your office, you know, to get you through the afternoon. Well played you, well played. They'll also be available to purchase at our Independent Birmingham Festival At Aston Hall. Woo hoo! 
Drink A Negroni At The Edgbaston Hotel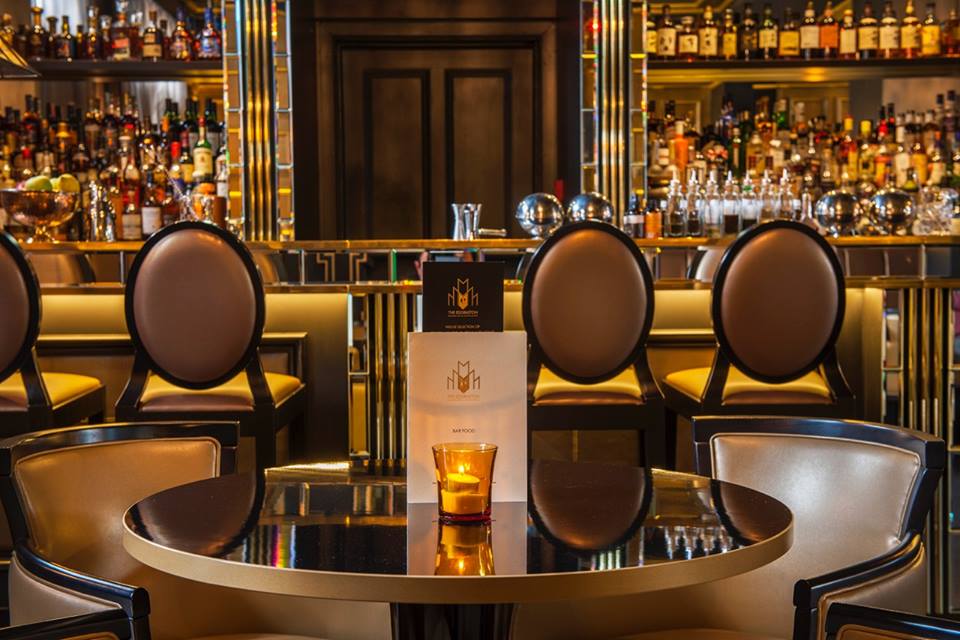 Masters of mixology, The Edgbaston Hotel have some of the most talented bartenders in the UK shaking and stirring up their drinks. Indeed, head bartender and our good friend Tommy made it into the final 10 of last year's World Class finals – which, for those of you not in the know, is kind of a HUGE deal in the bartending world. Tommy is a terrific ambassador for Brum's cocktail scene and wildly talented.
Your next move: head to The Edgbaston and indulge in gin. Order a classic Negroni (a delicious mix of gin, vermouth and Campari) or go off menu and ask them to mix you up something crazy. You can thank us for the top tip later.
Embark On Our Ultimate City Centre Bar Crawl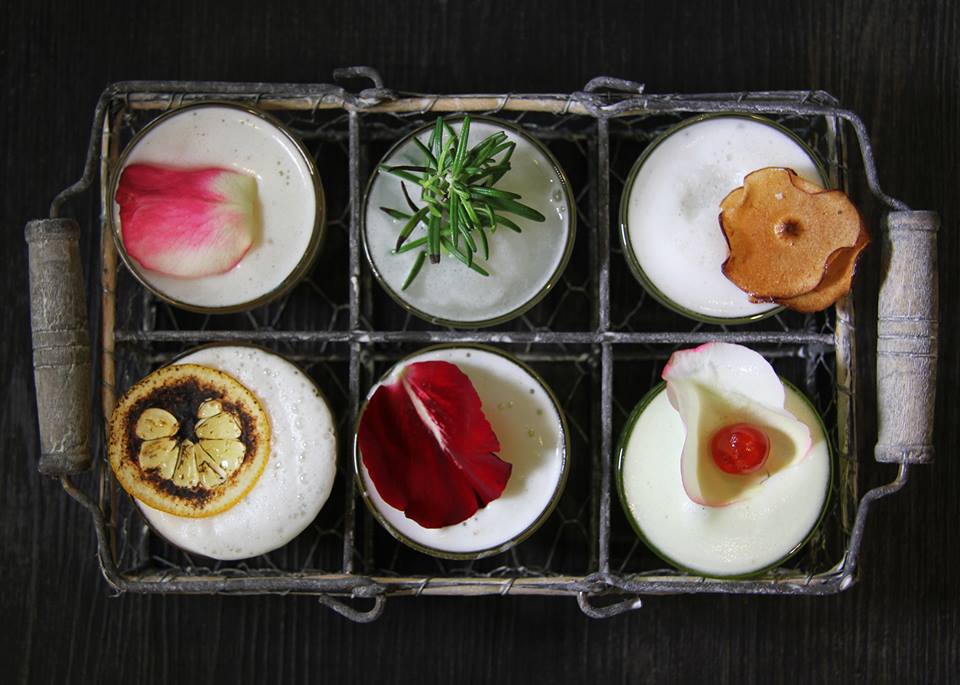 Ok, so it's not all gin – but it's all fun. Our ultimate city centre bar crawl will take you on a daring trail of craft beer and cocktails across Birmingham's city centre in what is guaranteed to be both fun and boozy. It's a brilliant way to support independent bars and pubs, and discover a few new favourite bars along the way. And, to tie it in with World Gin Day, you could make your orders gin-based wherever possible. See, now we're on the same wavelength.
Here's how to bar crawl in Brum.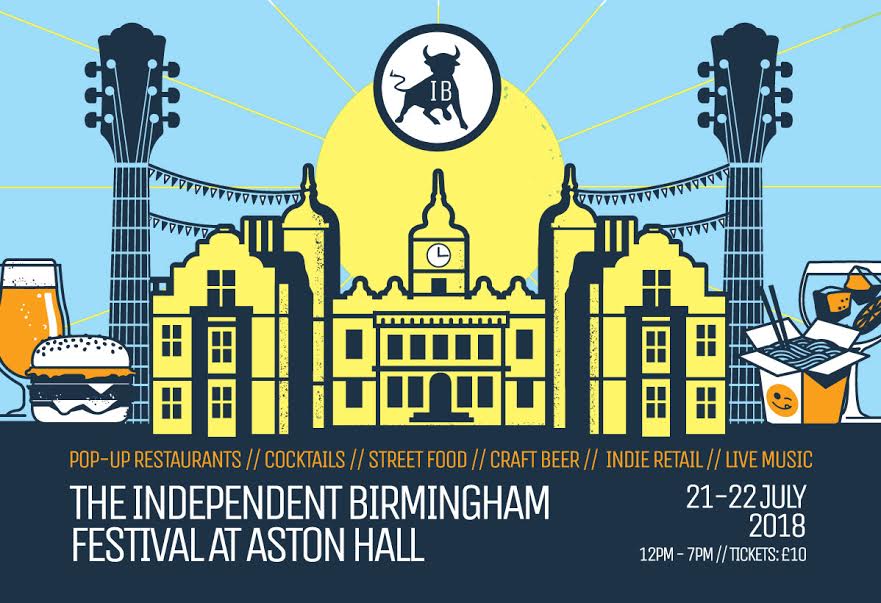 Introducing The Independent Birmingham Festival At Aston Hall. Taking place at the iconic Aston Hall on 21-22 July (12pm – 7pm), expect: pop-up restaurants, cocktails, street food, craft beer, fine wine, coffee, 2 indoor market halls packed with local artists, designers and independent retailers, and live music from local bands.
Tickets cost just £10 and can be purchased here – children under 12 go free, no ticket required.
FOOD/DRINK LINE-UP: The Meat Shack, BoneHead, Michelin starred Hampton Manor, 40 St Paul's, Low 'N' Slow, The Prince of Wales, The Flying Cows, Laghi's Deli, Buddha Belly, Burning Soul Brewing, Peel and Stone pizzas, The Indian Brewery, Loki Wine, The Wolf, Wayland's Yard, The Vanguard at 1000 Trades, Habaneros, Arch 13, Faculty, The Bournville Waffle Company, Street Chef, U-Juice, Quarter Horse Coffee, Pietanic, The Warehouse Cafe, Cake Doctor.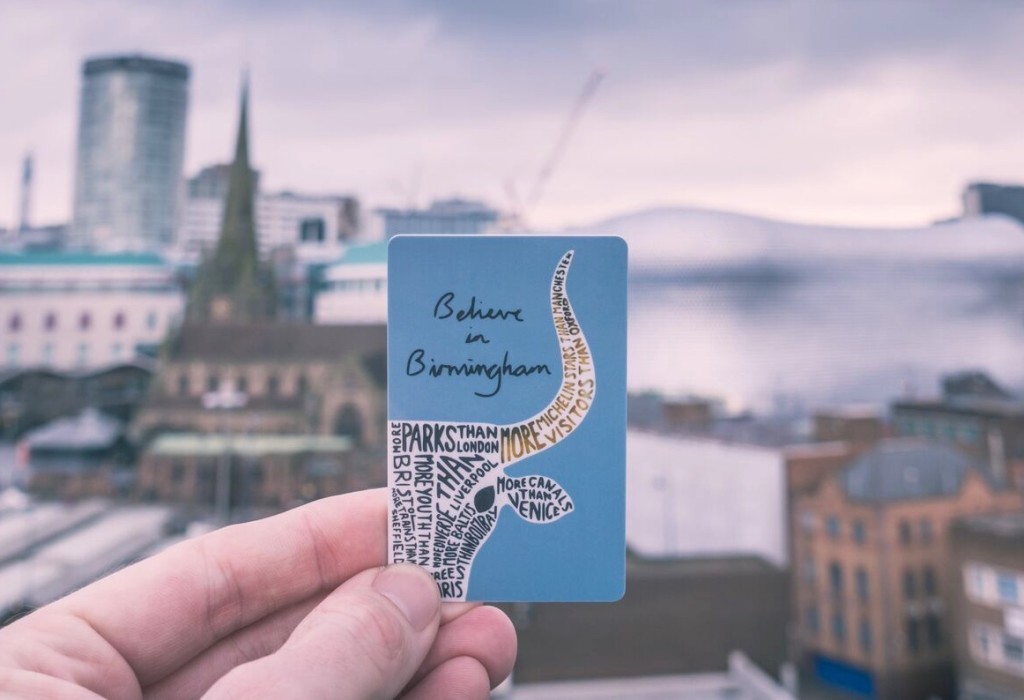 Shop local, celebrate the unique and rediscover your city!
Join over 18,500 Brummies and grab yourself an Independent Birmingham Membership Card. Enjoy fantastic year-long discounts and deals at over 105 of the very best independent cafes, bars, restaurants, pubs, theatres and shops in Birmingham – including: Digbeth Dining Club, The Electric cinema, Simpsons, The Wilderness, Carters, Lasan, Birmingham Hippodrome, Adam's, Zindiya, The Meat Shack, Harborne Kitchen, BoneHead, Smultronställe, Bodega Bar Y Cantina, Wayland's Yard, Purnell's Bistro, Buffalo and Rye, mac Birmingham, Gaijin Sushi, Fiesta del Asado, 40 St Paul's, The Plough, Hare and Hounds, Birmingham Repertory Theatre, The Lord Clifden, The Jekyll And Hyde, The Church, Bourne and Co., The Rose Villa Tavern, Cherry Reds, The Prince of Wales, The Loft, Laghi's Deli, Medicine Bakery, The Paper Duck, Town Hall Symphony Hall and many more.
To grab your key to the city for just £15 (or at the amazing price of two for £20), click here.