Anyone who has tried to live a vegan lifestyle knows that at times it can be tricky to find good substitutes for traditionally non-vegan products.
Whilst eating vegan and following a plant-based lifestyle is, on the whole, becoming easier and more accessible, this isn't always the case and some key products are still difficult to source. If you've ever tried to find vegan sweets in a mainstream shop, you will more often than not find a disappointing and lack lustre token offering of one or two options. Well, not anymore!
Introducing Alleway's Confectionary.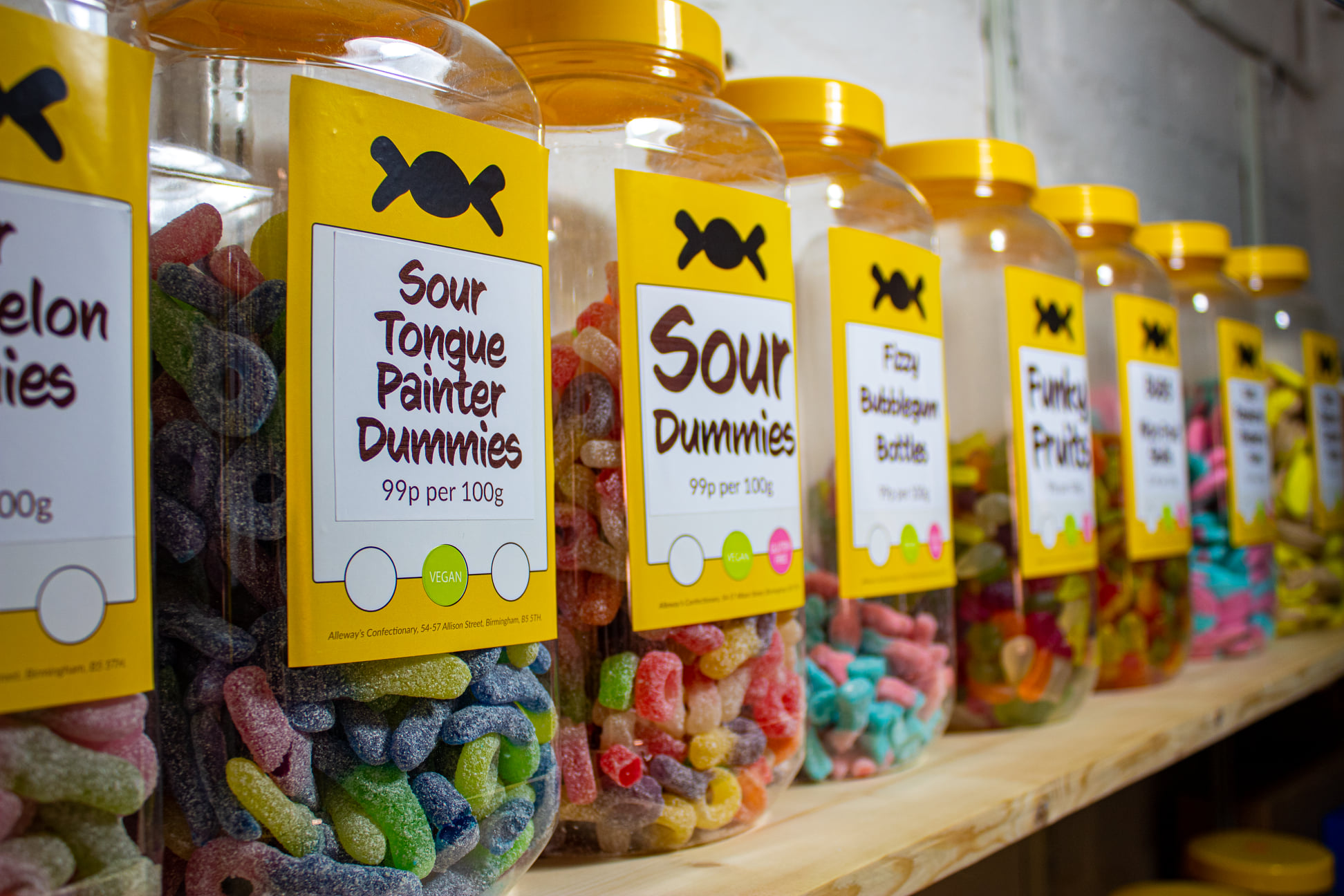 Located on Allison Street, Digbeth, Alleway's Confectionary is a fully vegan confectioners, making an ethical lifestyle more accessible.
At Alleway's, their mission is to make living an ethical and sustainable lifestyle more accessible and affordable to everyone. They are a 100% vegan confectioners, stocking a wide range of solely vegan sweets, chocolate, crisps and other snacks, making it much easier to grab tasty treats for those who follow a plant-based lifestyle (or just those looking for some damn tasty sweets).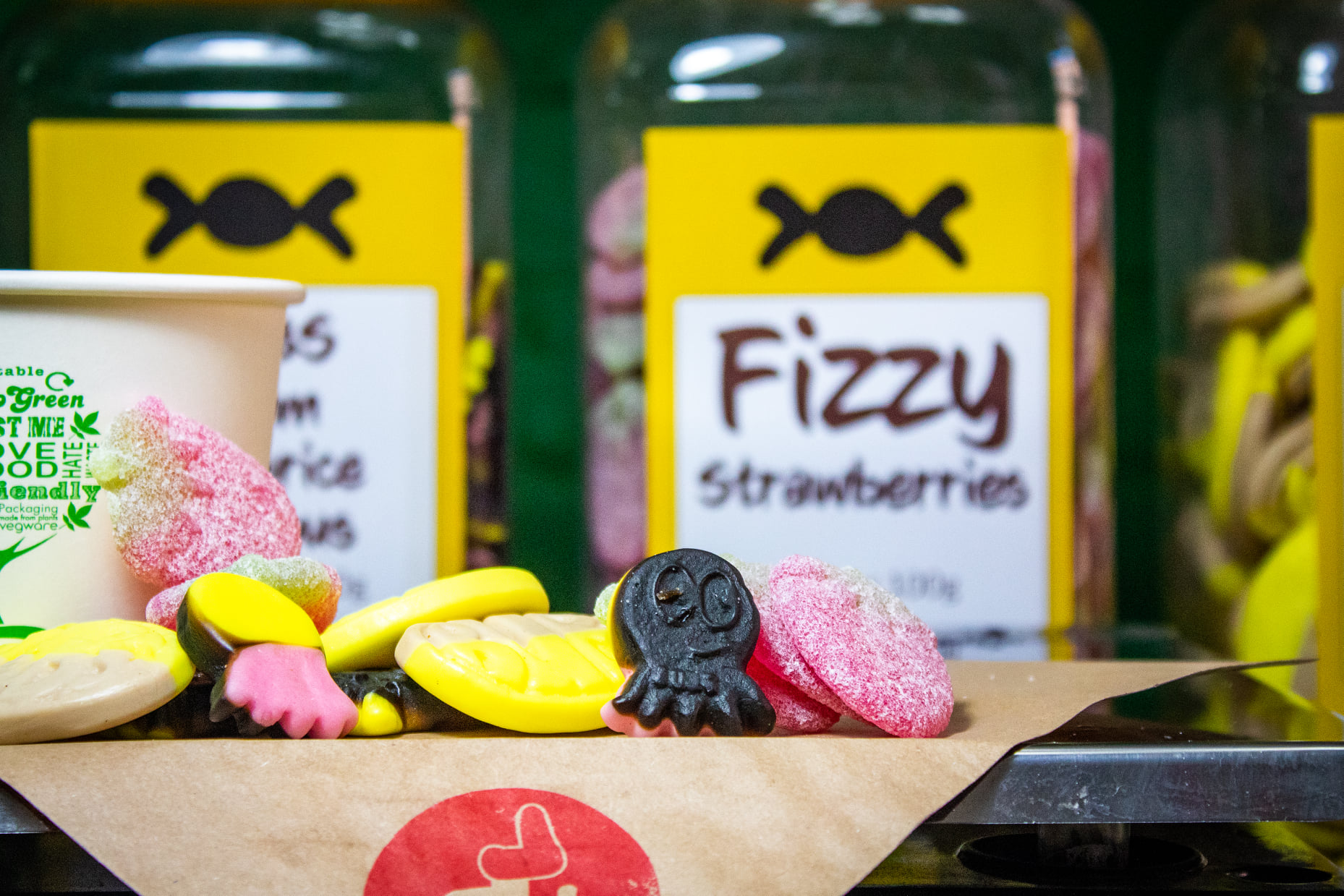 Everything they stock in their shop in Digbeth is 100% vegan, and lots of the products in the shop are gluten free too. They want to spark a conversation amongst the curious who are interested in exploring a vegan diet, but also want to welcome in long-time vegans to their store.
The business began in August 2020, during the height of the pandemic, but has grown from strength to strength ever since. They offer online orders with nationwide delivery, so whether you're local or not, you can enjoy these delicious vegan sweets and treats (and orders placed before 3pm will be delivered the next day, to ensure you can satisfy your sweet tooth as quickly as possible). But, of course, the true joy is in visiting their store in person so you can hand-select your favourites and come away as giddy as a child, clutching your spoils, and eat them all on the way home.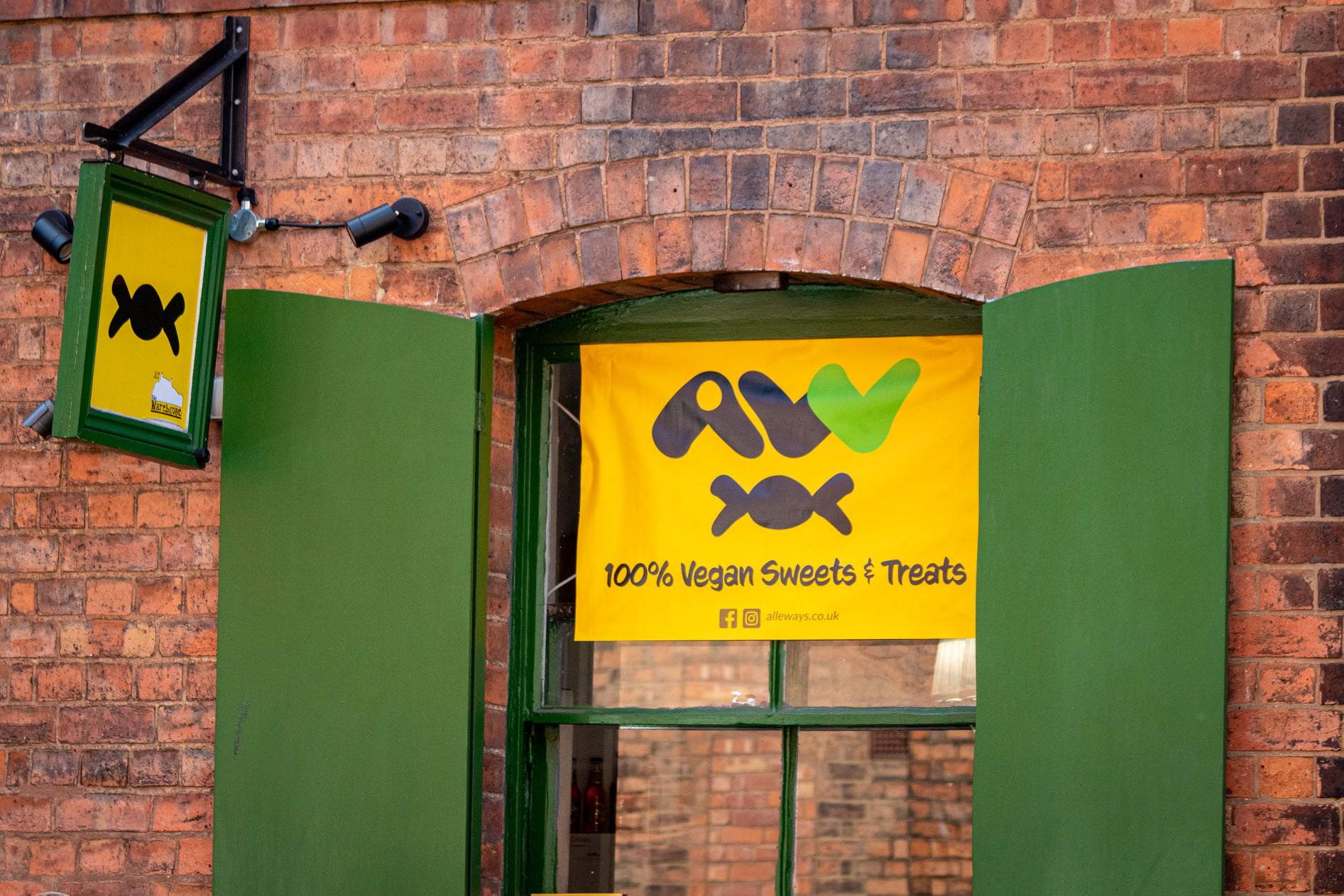 At Alleway's they try to source the best vegan sweets around, including hunting down hard to find items and unearthing the best hidden secrets of the vegan confectionery world. They stock a wide range of favourites as well as introducing new brands and special items, like their European liquorice range which is diverse, flavourful and gluten free.
If you love pick 'n' mix but find it hard to know which sweets are vegan or not, then Alleway's have you covered. When you enter their shop, you know that every single item on their shelves is vegan friendly, including their pick 'n' mix sweets. Whether it's a liquorice octopus, a bubblegum mermaid, or classics like fizzy cola bottles that take your fancy, you can get them all here.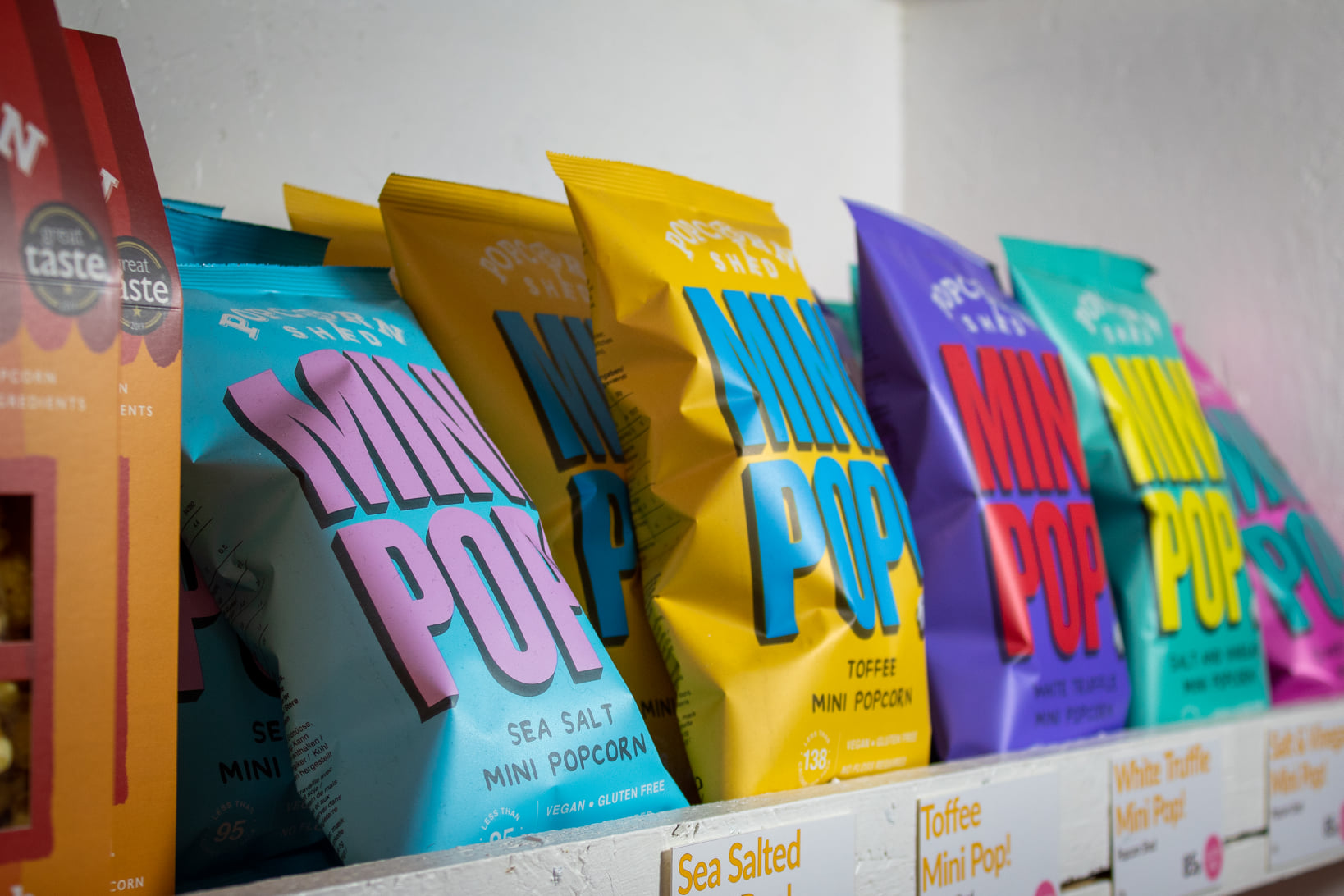 From chocolate bars to popcorn, and crisps to chewing gum, they have a wide range of vegan friendly products on offer. They even stock a range of vegan drinks, including loose leaf tea blends, chai latte and more. This brilliant family-run business is making it even easier to follow a vegan diet and showing you don't have to miss out on life's sweet treats just because you're vegan. Vegan or not, if you're looking to satisfy your sweet tooth, a trip to Alleway's is a must.
Now offering Independent Birmingham Members: 20% Off Pick 'N' Mix