It's about to get hella mouth-watering up in here!
The humble kebab. Ever the saviour after a glorious night out on the town. Maybe you lost a shoe on the dancefloor in (old) Snobs and needed some comfort, maybe you stumbled your way from bar to bar with your pals before seeking warmth and refuge, maybe you just like eating kebabs. Either way, we're not talking about THOSE kebabs. Those are the old kebabs, the done kebabs. We're here to talk about the new breed of kebabs, the ones where one bite will have you hooked for life and you'll swear you'll never even look at another kebab again. These are the kind of kebabs we're talking about. And after you've tried one, they'll have you talking about them too…
Introducing BOP.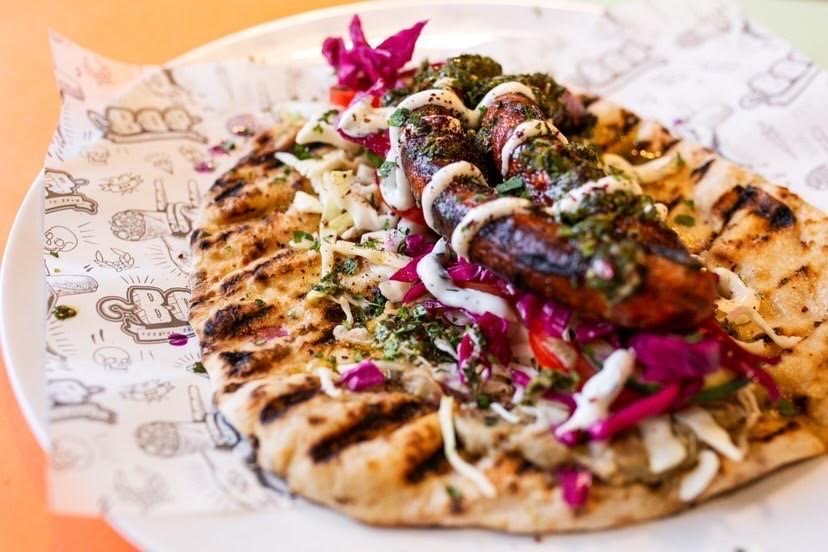 Located at The Old Crown (Digbeth), BOP are the kebabs you've always needed in your life but didn't realise this truth until just now. Connoisseurs of kebabs, BOP are here to show you a new breed of kebab – taking the humble blueprint of those rogue 'is this meat, oh who cares I'm too drunk to give a cr*p and just need something to soak up the alcohol' takeaway 'babs we've all quaffed waaaay too many of in our lives, and elevated them to a whole new level. Seriously folks, we cannot bang on enough about these glorious creations – you'll simply have to try them for yourself to believe the hype. And the hype is real. 
Having bopped around Brum (see what we did there), taking over kitchens across the city at notable venues such as The Juke in Kings Heath, BOP have finally found a permanent home at Birmingham's oldest pub, The Old Crown. The culinary jewels in that crown? BOP's 'babs, of course.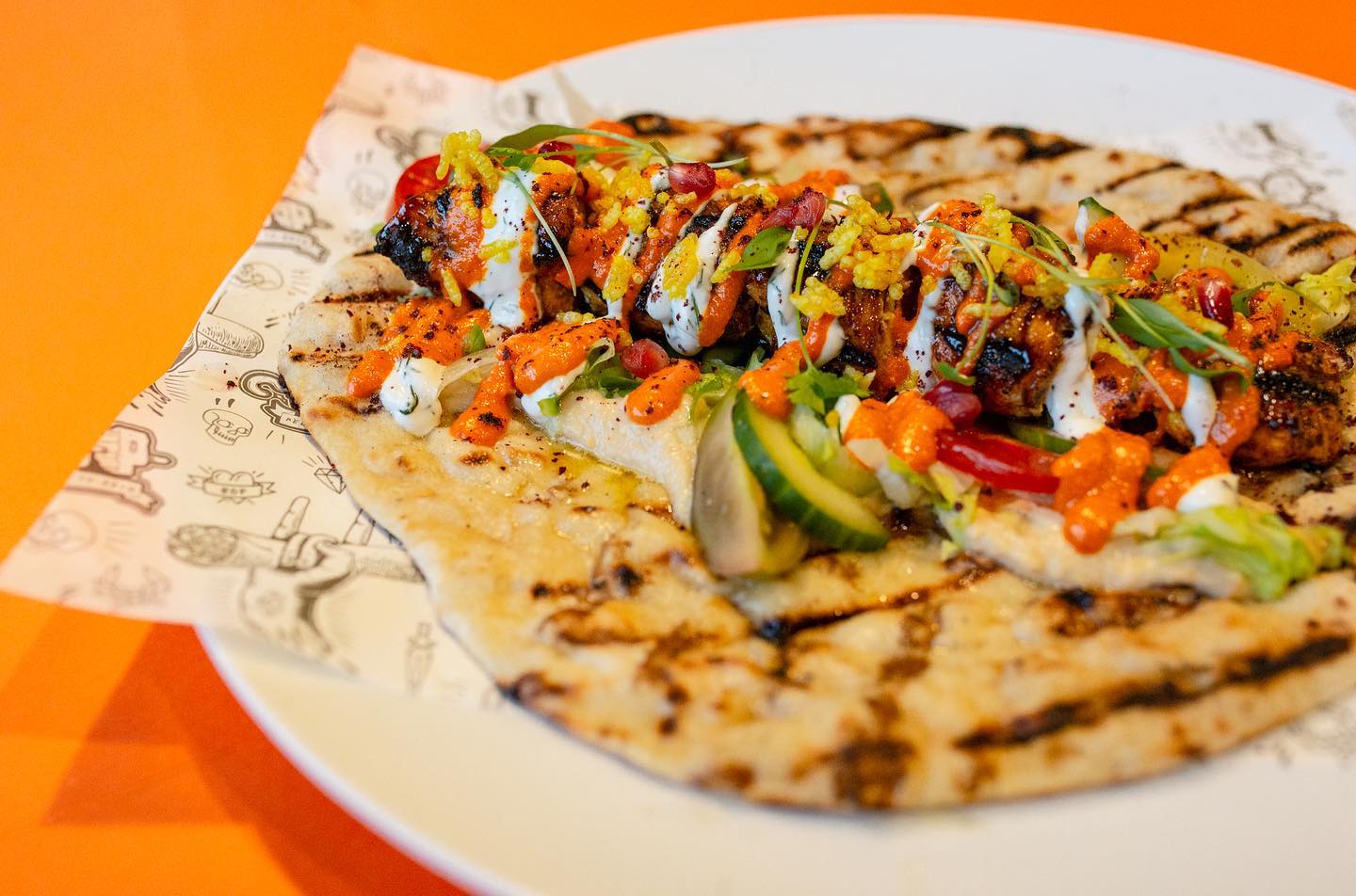 Now, let's talk kebabs. As with everything in life, the best things are built with care, love and deliberation – and a structure is only as solid as its foundations. The foundations of BOP's kebabs are a ridiculously tasty hand-rolled sourdough flat bread that is used to house your toppings of choice, be they: chicken shish (served with white bean hummus, chicken skin dukkah, pomegranate and salad); merguez sausage (served with miso baba ganoush, candied pistachio, zhoug and white cabbage); tofu and mushroom XO (served with miso baba ganoush, crispy onions, nori, tahini sauce and white cabbage); or grilled halloumi (served with white bean hummus, salad, and esme and turmeric puffed rice). Pickles, dill yoghurt, and optional hot sauce finish off these insanely tasty creations – and we cannot stress enough the sheer level of work that goes into each and every one of these kebabs to make them one of the very best things you can eat in the city.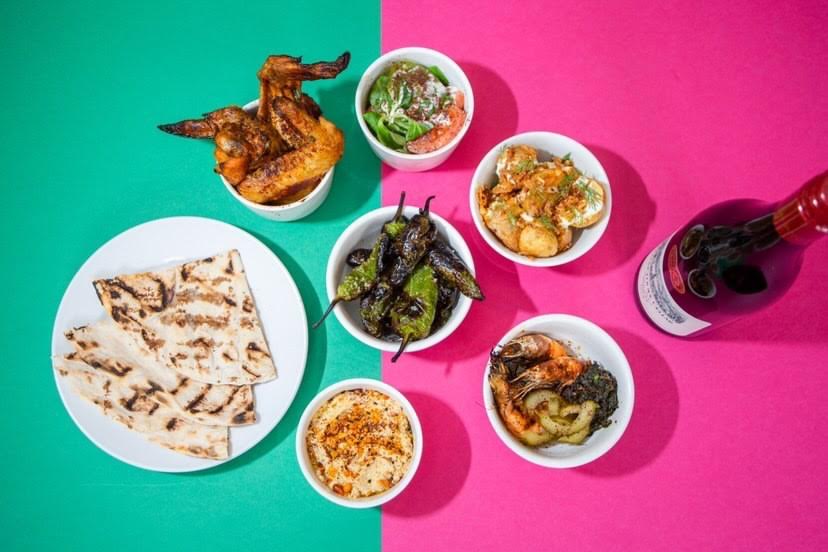 In addition to epic kebabs, BOP also serve a range of delectable small plates/mezze (think white bean hummus with dukkah and flatbread, padron peppers, loaded fried new potatoes with dill yoghurt and crispy onions, chicken wings slathered in green harissa, lemon and honey, glorious grilled prawns with zhoug and pickled cucumber – and you get the picture). Plus, should you not feel like having a kebab but like the sound of the mouth-watering fillings, there is the option to have all kebabs as a rice bowl instead. We likey.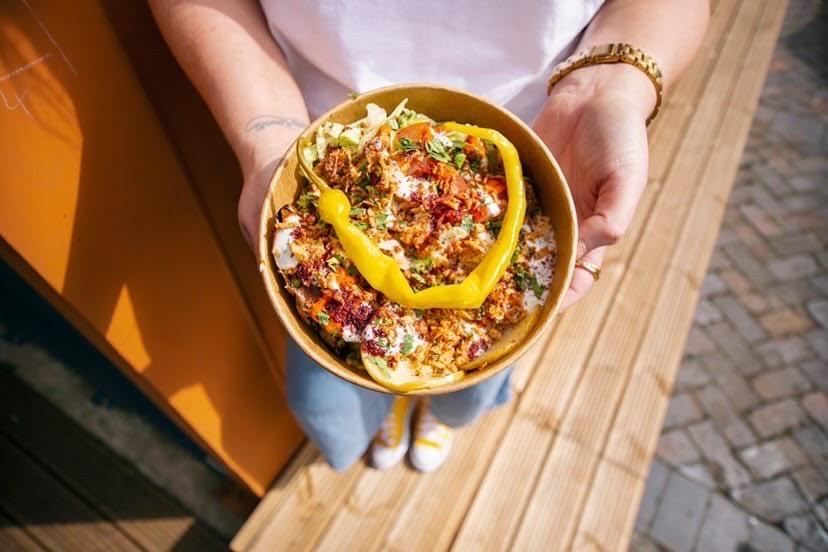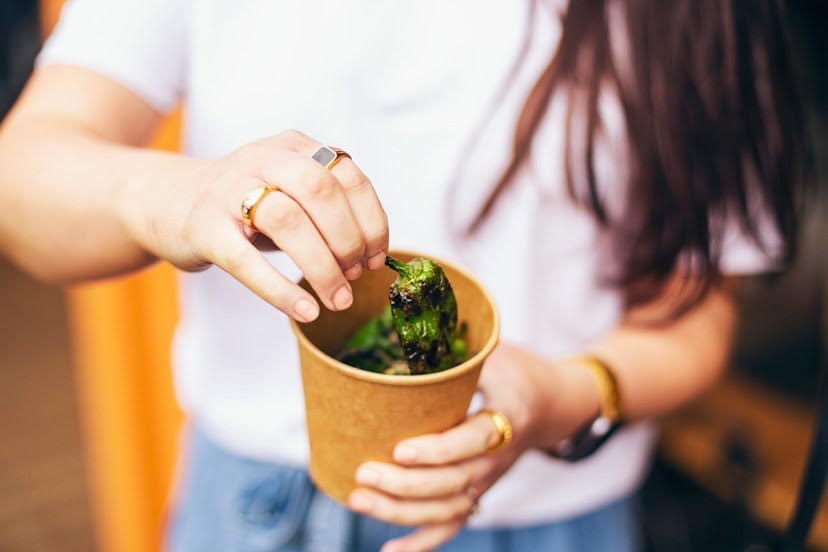 Now, Sunday Lunch in the city is a tricky one. Some nail it, others not quite so much. BOP are in the former category, and The Old Crown is just the place for you to tuck into a glorious Sunday Roast (with a BOP twist, of course). This is the stuff dreams are made of. The BOP Sunday Roast consists of either: sirloin of beef, pork belly, sweet potato wellington, or supreme of chicken, served with crispy yet fluffy roasties (the holy grail of roast potatoes), glazed roots, greens, and a Yorkshire pudding to cap it all off. Add cauliflower cheese into the mix, and an additional gravy filled Yorkie (because why wouldn't you?), and you have the makings of a mouth-watering Sunday feast. Top it all off with a tasty dessert (along the lines of mom's treacle tart with custard, or chocolate brownie with smoked salt and optional ice cream) and you've won at life. Whichever way you BOP, just make sure you do it. Again, and again, and again.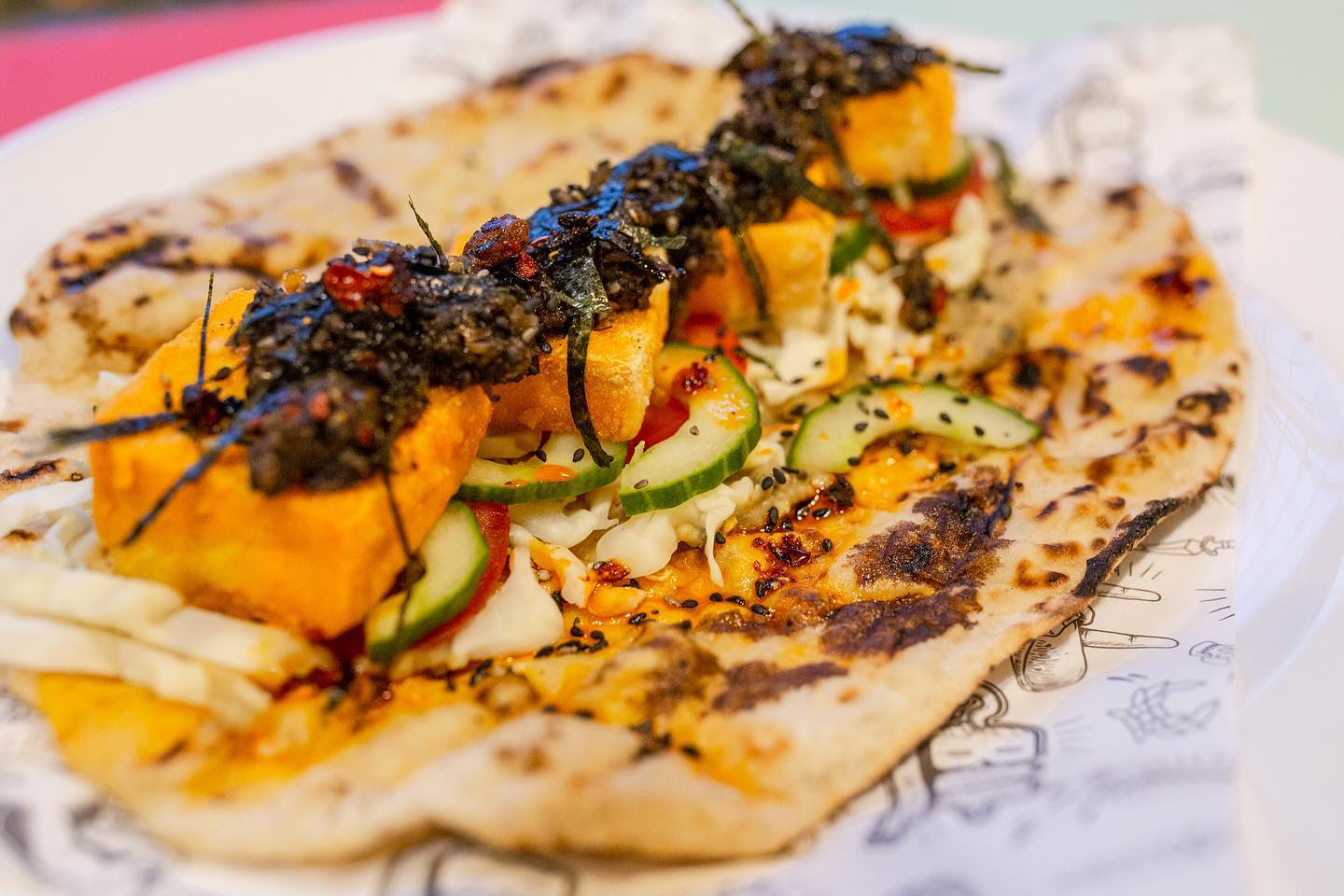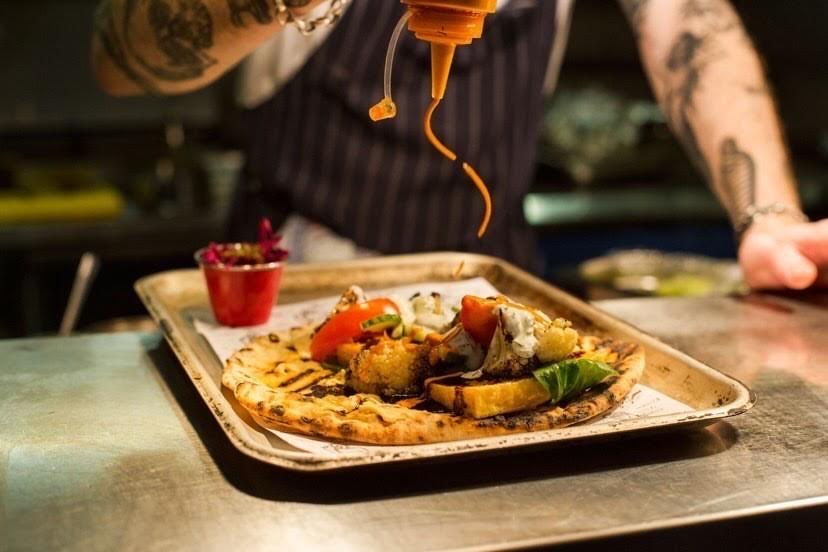 Now that you've read our ode to BOP kebabs, it's time for your to try one for yourself. Quickly, to Digbeth!
Now offering Independent Birmingham Members: 10% off food (Monday – Saturday)