If music be the food of love, play on.
Food and music are two of the greatest pleasures in life. Both evoke the senses and have the power to instantly remind us of significant moments in our life. Both are entwined with our culture and our being, and define who we are. So if only there were a place you could go to appreciate both and feed the soul with great music and great food (and coffee, always coffee).
Introducing Café Artum.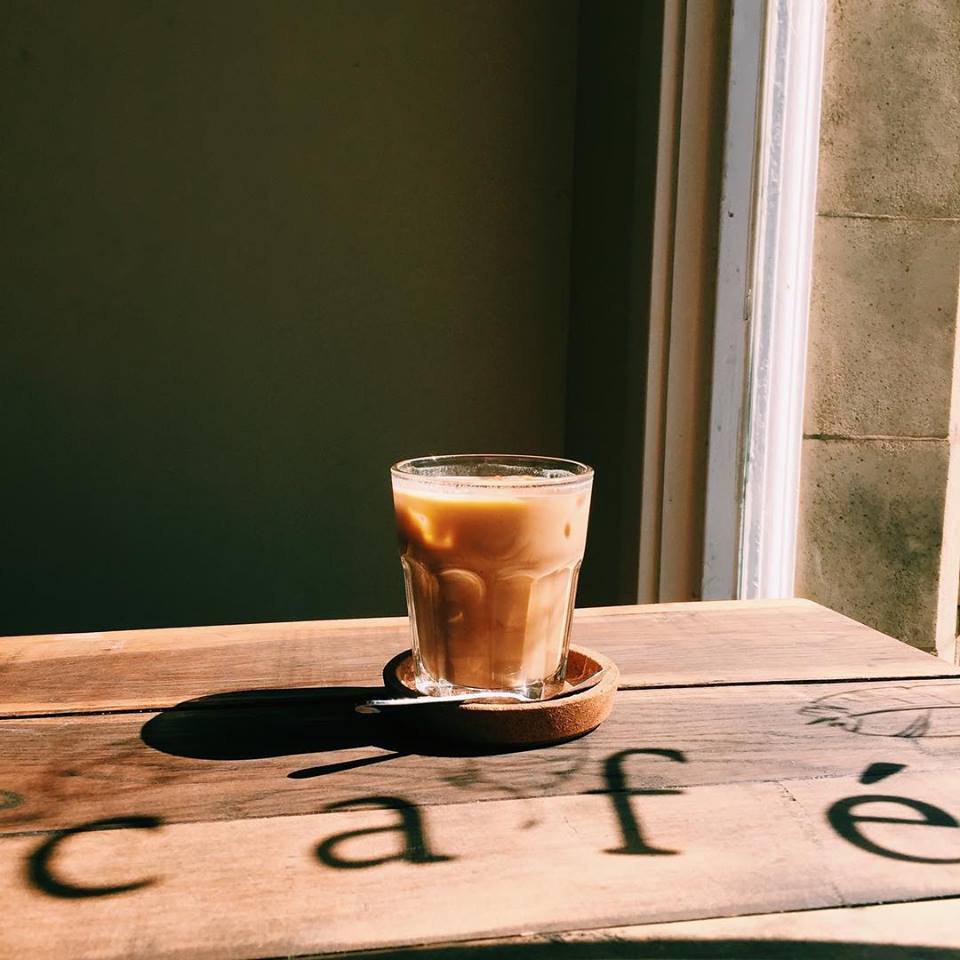 Located on Corporation Street, Café Artum is the record store and café that is redefining record stores and breathing fresh life into the cultural scene in the city.
Art, music, food, culture. These four words are printed on the window of Café Artum and they are at the heart of everything they believe in. They are the four main passions of co-owner, Christy Lakeman, and are represented in this exciting new social space. Together with his business partner, Jayson Wynters, Christy is bringing a new vibe to the city and it's one we can definitely get behind.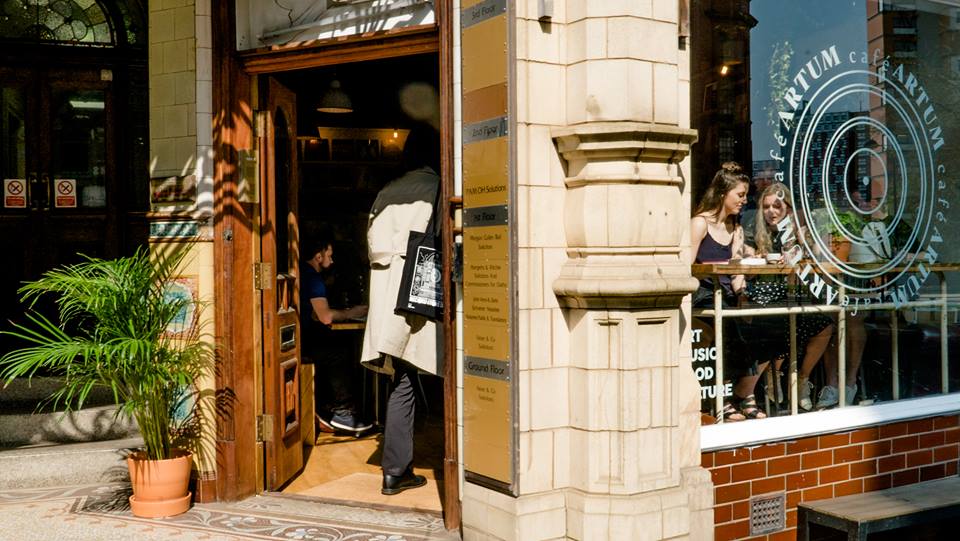 Café Artum is similar in some ways to many other coffee shops with wooden benches, tables and chairs, cacti on the tables and a selection of cakes on display to tempt customers with a delicious sweet treat. But what sets it apart from the rest is, of course, the strong undercurrent of music, art and culture. This isn't just a coffee shop. This is a place to discover, to learn, to enjoy.
In the café, there are three turntables – one at the front, providing the soundtrack for the day and two at the rear of the café. Next to these two turntables are banks of vinyls and LPs for sale, the perfect opportunity to peruse a selection of records as you sip on your coffee. 
Christy's love of hospitality gave them the idea to combine a record store with a café, encouraging customers to stay, hang out and potentially meet like-minded people. The food and drink is by no means an after-thought though. The coffee beans are sourced from another fantastic local independent, Quarter Horse, who are known for their great coffee, and they even have a selection of tasty seasonal sandwiches on offer (created by Anderson and Hill).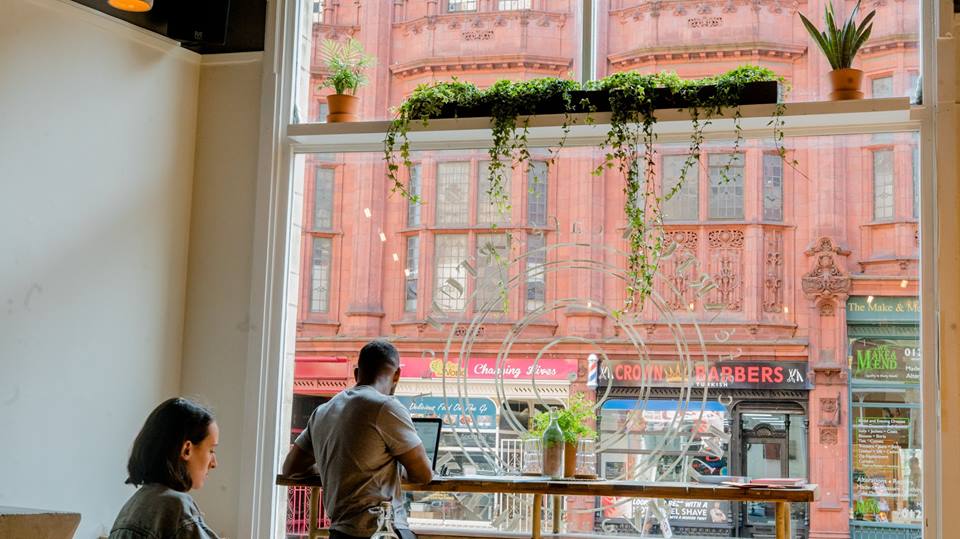 The sandwich offering changes weekly and includes vegetarian and vegan options. Examples of recent sandwiches offered include: teleggio, sunblushed tomatoes and pesto, hummus, olives, walnuts and caramelised onion, or Napoli salami, sunblushed tomatoes and mozzarella. Not just for coffee and records, this could be your new lunch spot, work station away from the office or place to meet friends.
But of course, music is at the heart of the business, with the records being sourced by both Christy and Jayson, and close friend Adam Shelton (who met Jayson through mutual friends and a shared love of music). Both Jayson and Adam have strong links to the music world themselves and the whole team have extensive expertise.
One side of the shop is lined with bins dedicated to the electronic dance music genres: techno, electro and house, while the adjacent wall is filled with more world music, ambient electronic sounds, jazz, hip-hop and roots. Live music also plays an important role, with music in-store from time to time from famous DJs and musicians, with plans to host local acts, spoken word and art exhibitions.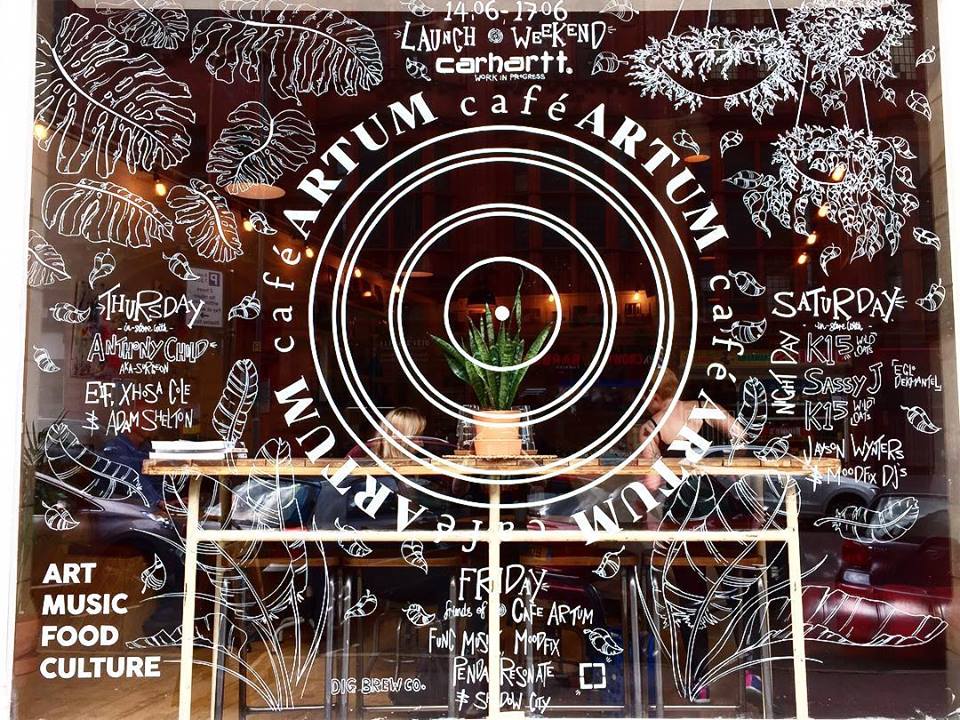 So if you're looking for a place to discover new music, to enjoy a cup of coffee and a sandwich, or even to work for a few hours, head to Café Artum and soak in the wonderful, social atmosphere.
Now offering Independent Birmingham Members :10% off sandwiches, coffee, teas and cakes