There's nothing quite like a giant dessert to fill your inner child with glee and excitement, and that's exactly what this vibrant City Centre cafe does.
Introducing De La Crem.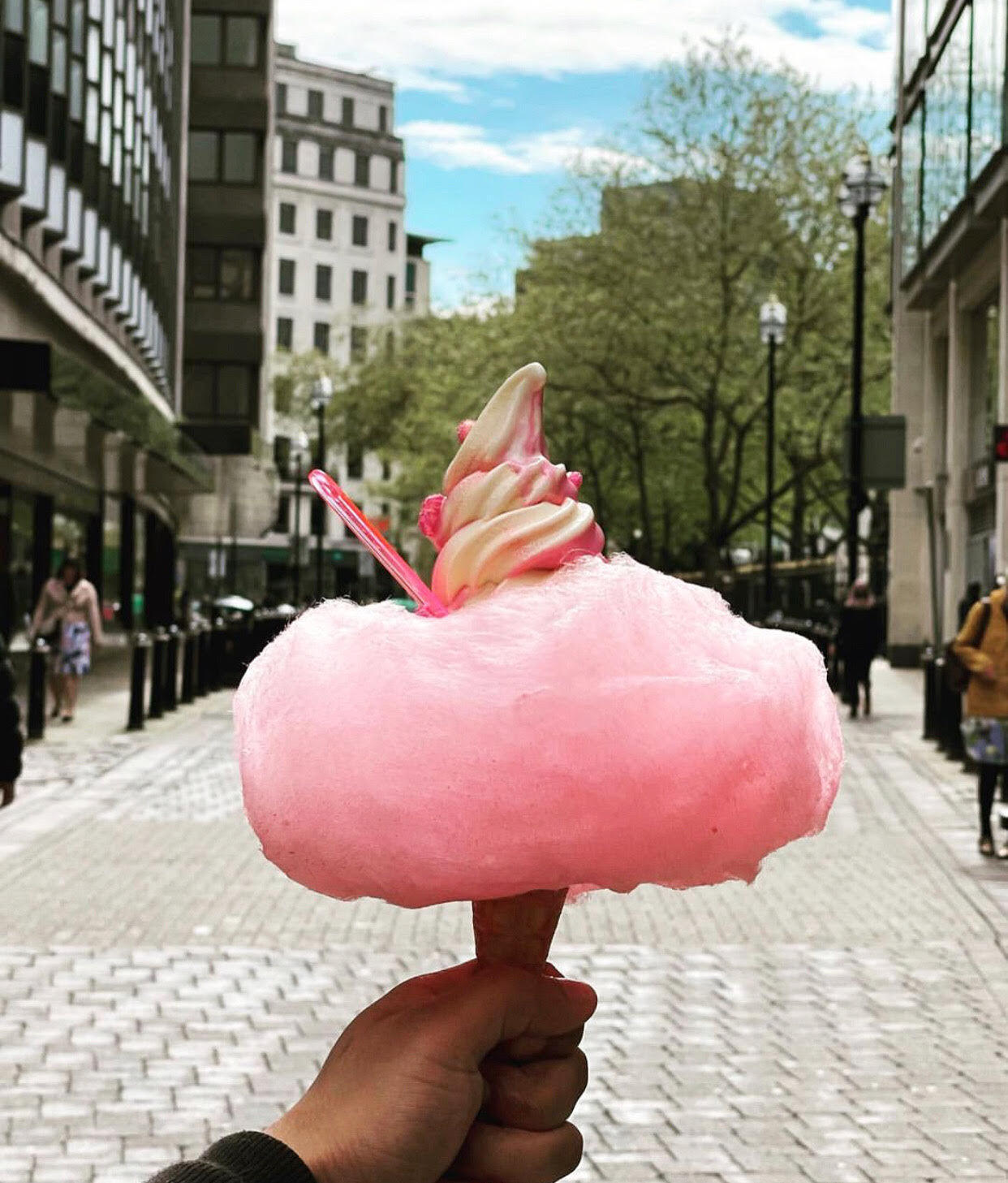 Located on Temple Row (city centre), De La Crem is a coffee shop and dessert cafe serving fun and vibrant desserts sure to put a smile on your face.
De La Crem cafe is all about having fun. They specialise in tasty and eye-catching desserts that look amazing on your Instagram feed and taste amazing too. From soft serve ice creams to cheesecakes and crepes, there are lots of treats to get stuck into at this cafe, and we're pretty sure you'll want to try them all!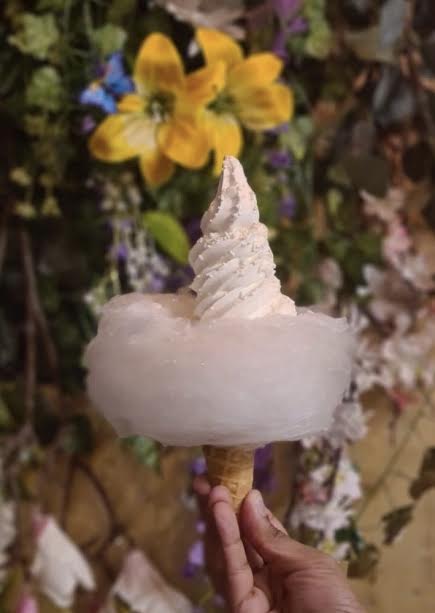 One of their signature desserts is their house-made soft serve ice cream. The flavours change regularly so you'll need to keep going back if you want to try every flavour. Served in cones topped with fluffy clouds of candyfloss, sprayed with edible glitter or sitting in a yummy doughnut, this is no ordinary ice cream treat! With lots of fun flavours to choose from, and presented in such an appealing way, these are a true feast for all of the senses.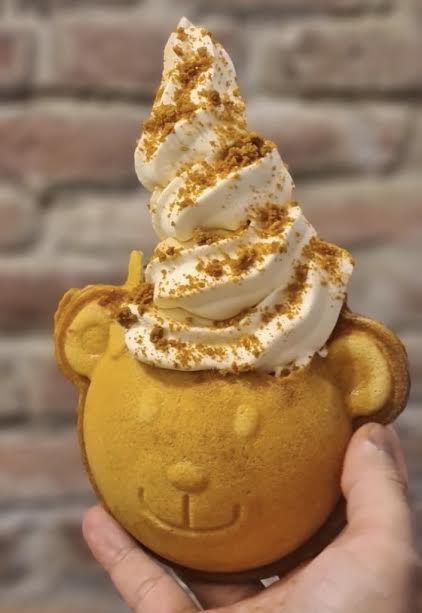 If ice cream isn't your thing, or you simply fancy something else, they also have a wide selection of other desserts. Always keen to try new recipes and dishes, the menu changes regularly but you'll always find something that takes your fancy – whether it's a big stack of American style pancakes, slathered in sauce, or an indulgent slice of cheesecake topped with fresh berries.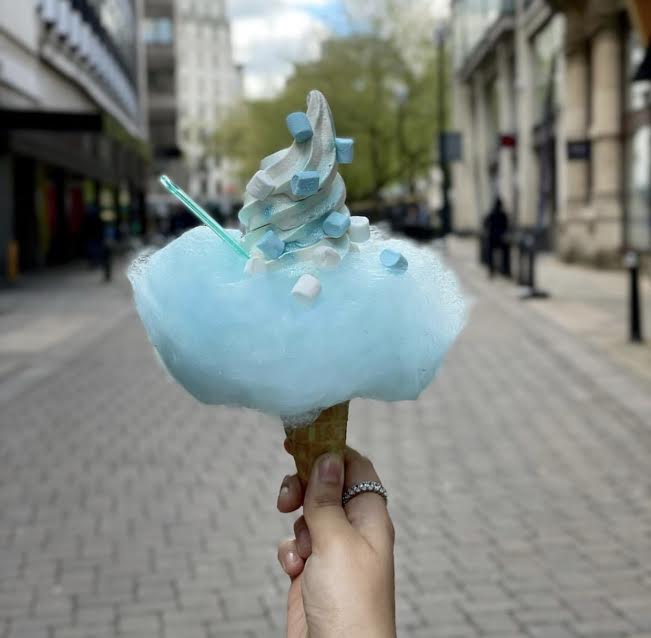 Alongside their delicious cakes and decadent desserts they also serve a wide range of drinks. Whether you fancy a hot coffee or an iced tea or even a mocktail, they have a great selection of drinks on their menu. Not to be missed are their American style milkshakes made with real gelato and fresh ingredients and coming in tempting flavours such as Biscoff, Oreo, and Mango.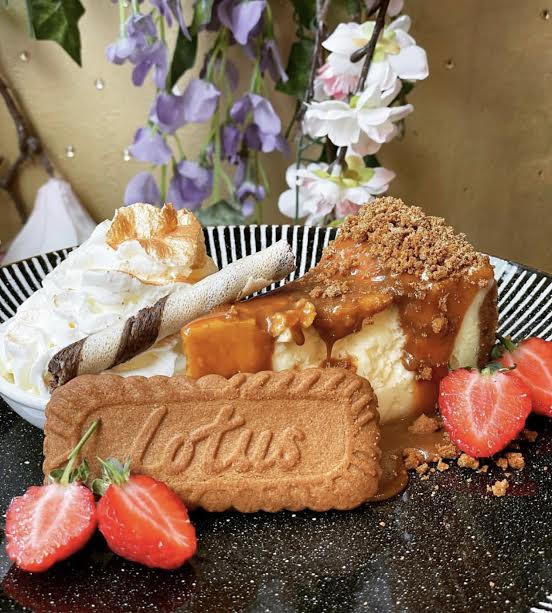 Whilst they specialise in desserts and sweet treats, they also serve a selection of hot dishes and lunch options too. Naturally, these dishes are just as beautifully presented and fun as the rest of the menu, including a range of burgers served in brightly coloured buns. You might also find the likes of Desi Beans on Toast, stacks of pancakes, and more.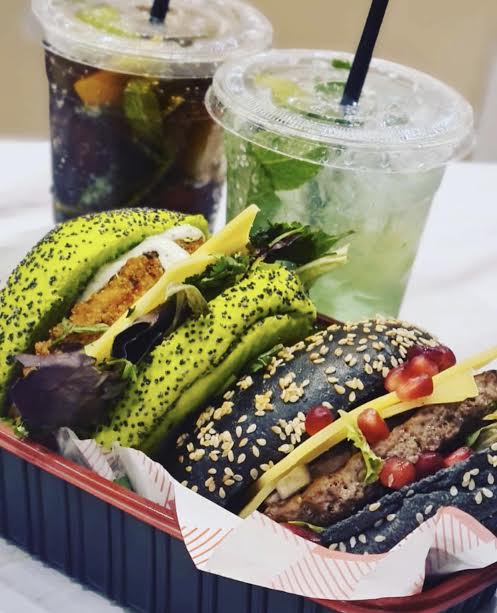 The cafe itself is a mix of luxurious and cosy, with marble effect tables, exposed brickwork and a miniature flower wall. There are highly Instagrammable corners in this cosy little cafe, including the cosy egg chair, adorned with flowers. Whether you're popping in for a quick coffee (and a cake, of course), grabbing an ice cream to go, or settling in for a tasty lunch, you won't be able to resist snapping a quick picture or two.
So, if you're in the mood to seriously indulge your sweet tooth, or you fancy grabbing a dessert that will wow you, then a trip to De La Crem is a must.
Now offering Independent Birmingham Members: 10% off the bill