Pizza is life.
Brum's pizza game went from zero to hero in a mere matter of months, with a score of fantastic independents dedicating themselves to serving up glorious cheese-laden discs of happiness to hungry foodies across the city. From Neapolitan style, to Roman style, to wood-fired, we have it all in Birmingham. But if you think you know all there is to know about pizza? Think again…
Introducing Dough.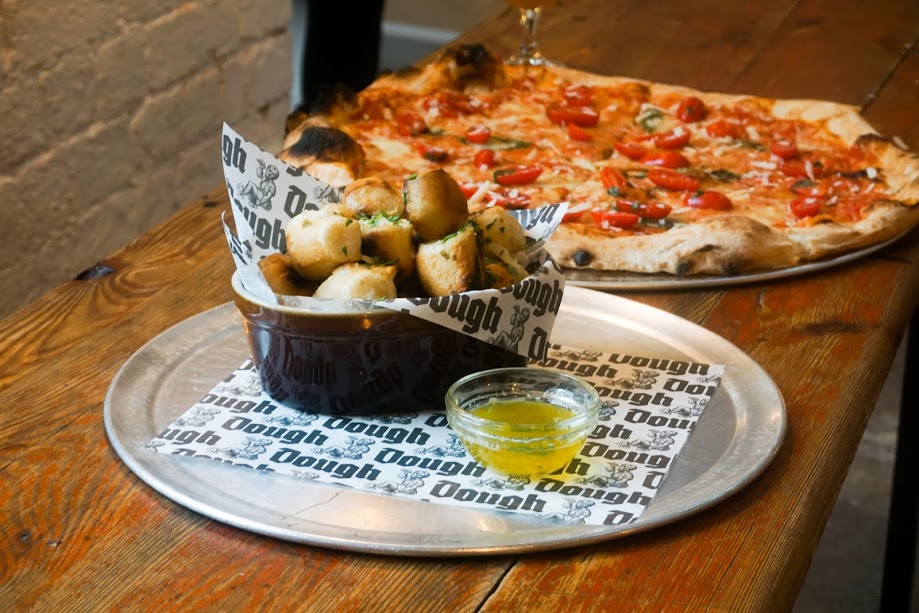 Located on River Street (Digbeth), Dough is a pizzeria located within local Brum brewery Dig Brew Co's much-loved (and hugely popular) taproom. Specialising in serving up 20 inch pizzas to accompany your craft beer of choice, these huge discs of cheesy joy are truly something special.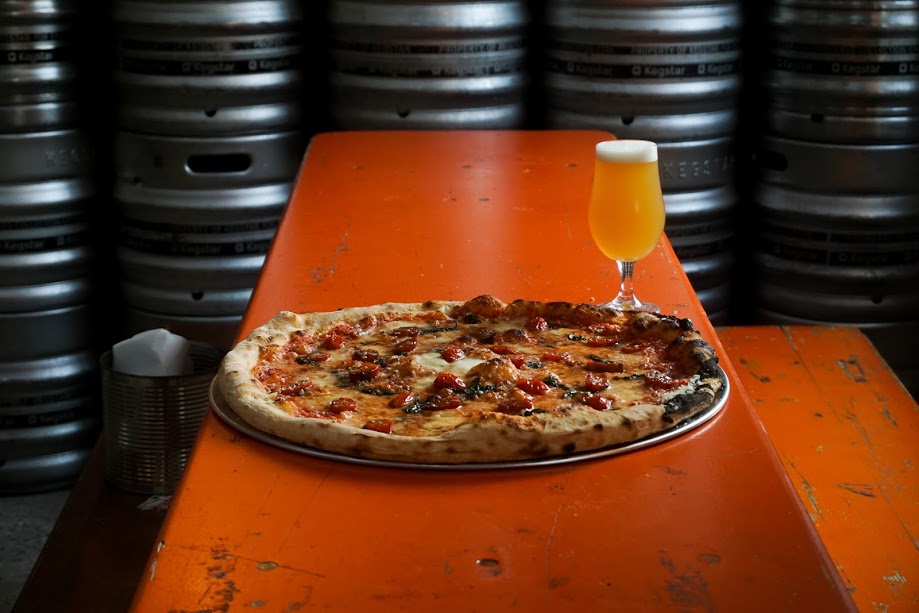 "Dough is a fairytale pizza land serving up the world's favourite food in the form of 20 inch bad bois. Carrying the flag for putting tasty shit on bread we are inspired by everything we've grown up loving, to fulfil your wildest glutenous dreams. It's our destiny to provide the flavours you've always wanted and never knew you needed." – Dough
The best thing about huge pizzas? You know all of those annoying people you have in your life who always want a bite of your food, or to share stuff (sharing? What the hell is sharing?). Well, now that Dough serve up 20 inch pizzas, you can happily (or begrudgingly, more like it) give up a slice of your pizza to the food leech you have in your life, whilst then having enough food of your own left to satisfy your foodie needs. Smart.
With a menu that changes monthly, fun and distinctive toppings, and a vibrant taproom atmosphere in which to enjoy your chosen pizza of choice, Dough is everything you want it to be and more.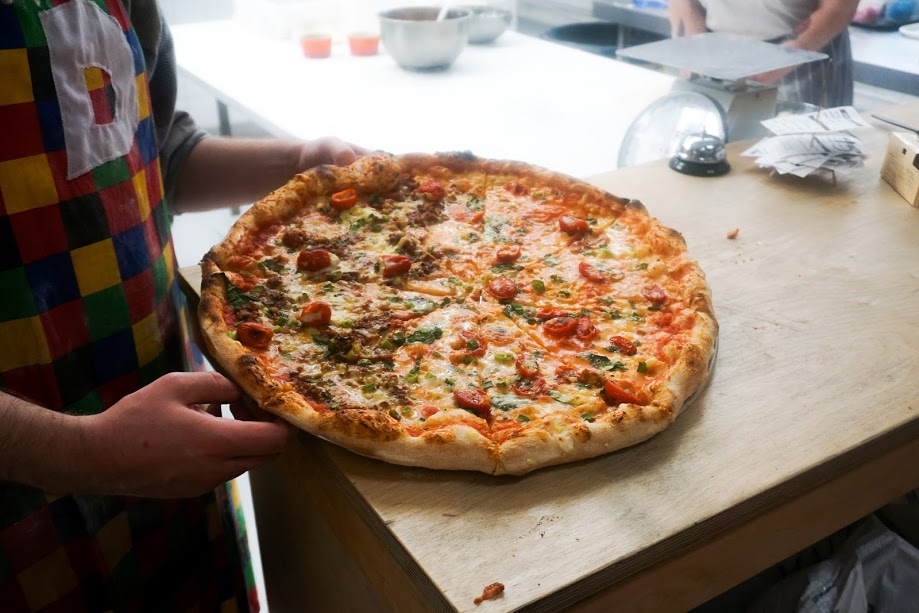 In addition to pizza (also available by the slice), Dough also serves Doughballs – which (if you're as into bread as we are) are tiny, glorious bites of heaven. Perfect on their own as a bar snack with your Dig Brew Co. beer of choice, or as what we like to term 'side-dough' to your 20 inch monster pizza, these little balls of doughy goodness are a 'must order' on the menu – and will have you falling in love with bread in ways you never thought were possible.
IB Top Tip: try their dessert doughballs. They're the perfect way to end your meal, and sure you may end up eating even more dough than you probably should in one sitting – but they're mega delicious and you NEED them in your life.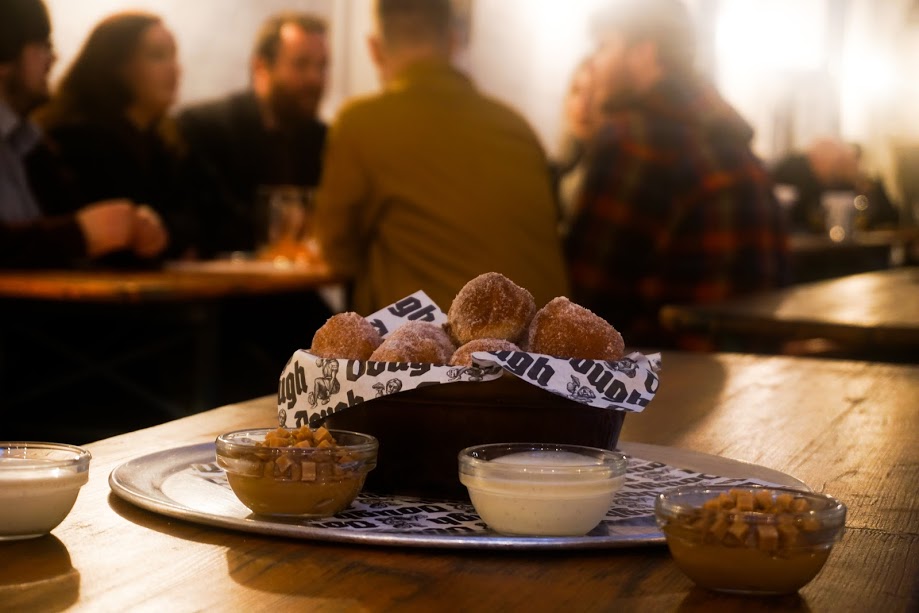 So if you're a huge fan of pizza and you're looking to satisfy your hunger on a whopping 20 incher, or you're simply looking for somewhere vibrant and fun to enjoy an evening with your friends or a loved one while drinking beer and snacking on doughballs, then Dough is the place to be.
Race you there?
Now offering Independent Birmingham Members: 2-for-1 pizza when you purchase a drink (5pm – 730pm on Friday + 2pm – 5pm on Saturday)