We're here for the beer!
That's the motto of our latest independent to join the Independent Birmingham App, and it's a motto we can whole-heartedly get behind.
Introducing Halton Turner Brewing Company.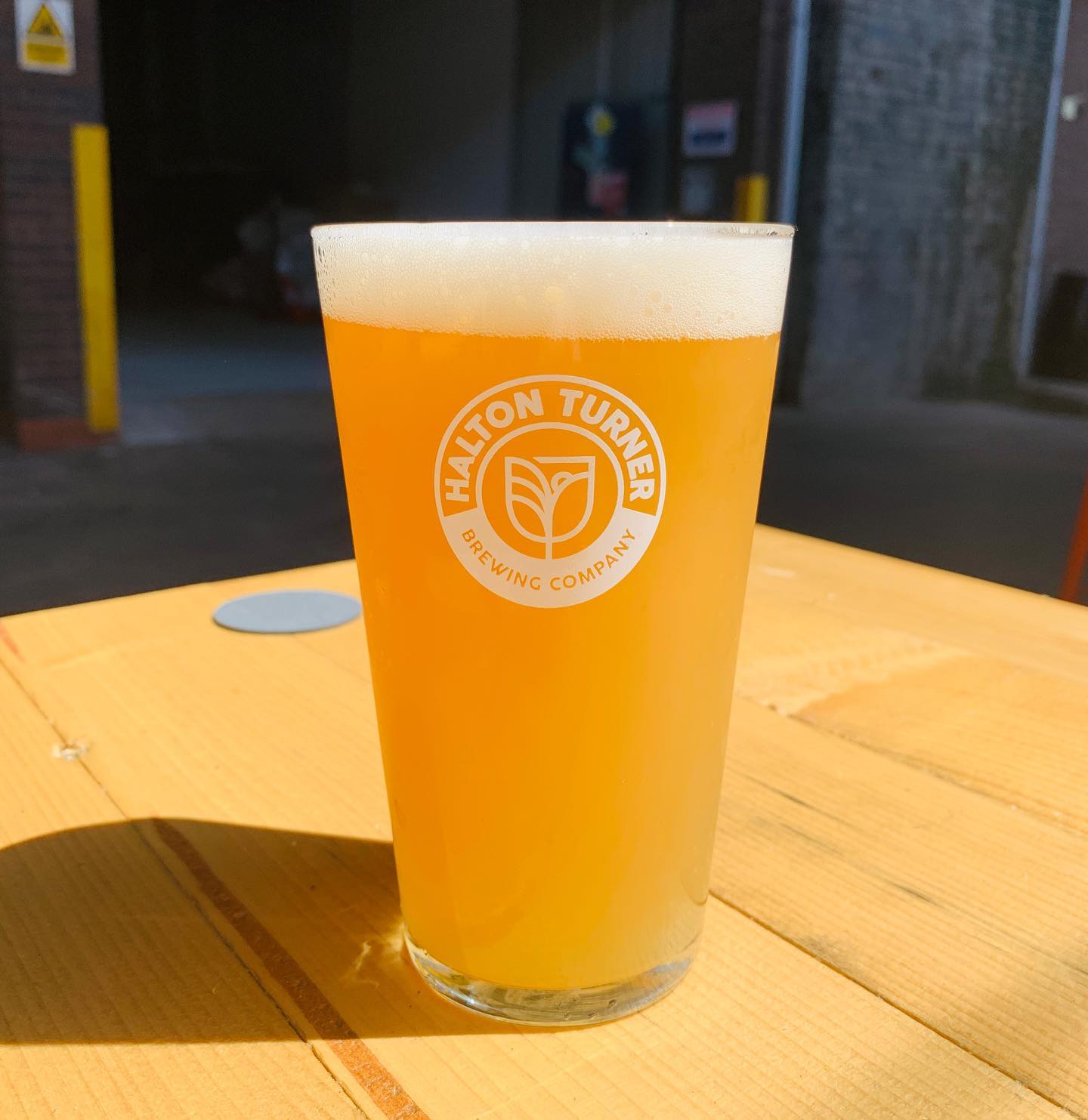 Located on Rea Court, Trent Street (Digbeth), Halton Turner Brewing Company is the local, independent brewery and taproom bringing good vibes and great beer to Digbeth.
Halton Turner Brewing Company was established by two school friends Giles Halton and Chris Turner, along with brewer Dan Rybinski, and the aim has always been to produce some truly excellent beers, across a range of styles, that hold up against the best breweries across the country.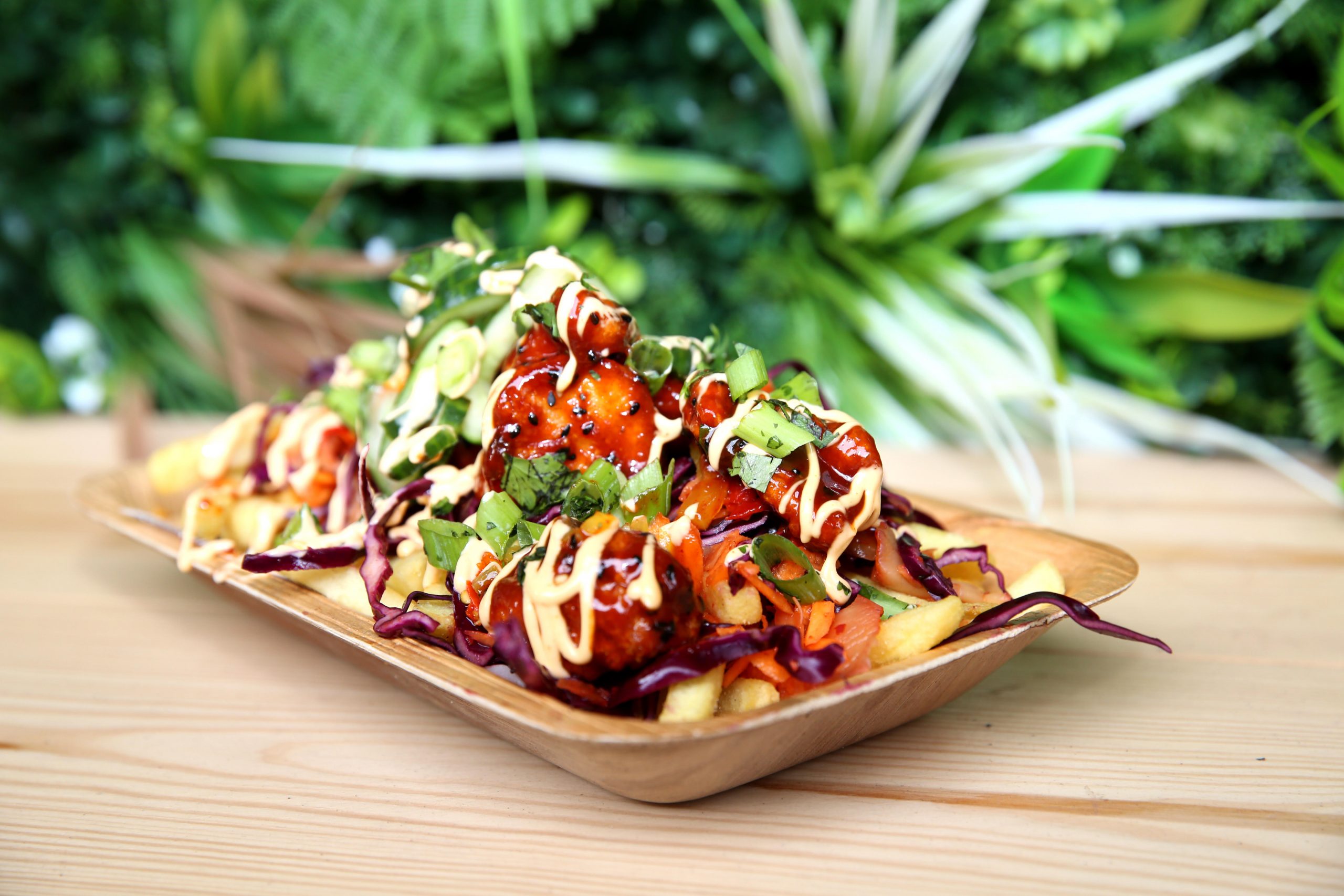 Their motto "we're here for the beer" is more than just a catchy phrase, it's a sentiment that is at the heart of everything they do at Halton Turner. Their first priority is always that their beer remains high quality, and deliciously drinkable.
Having spent a few years building up their brand and brewing some fantastic beers, in Summer 2021 they opened their taproom in Digbeth. The aim for their taproom was to be as customer focussed as possible, ensuring that each and every guest who steps through the door has the best time. The brewery itself is tucked down the side of the taproom, leaving the bar space as a comfortable and welcoming environment for beer enthusiasts to enjoy a pint or two (or several…). At Halton Turner they want their customers to have the right environment to feel comfortable in, enjoy themselves, and have a good time.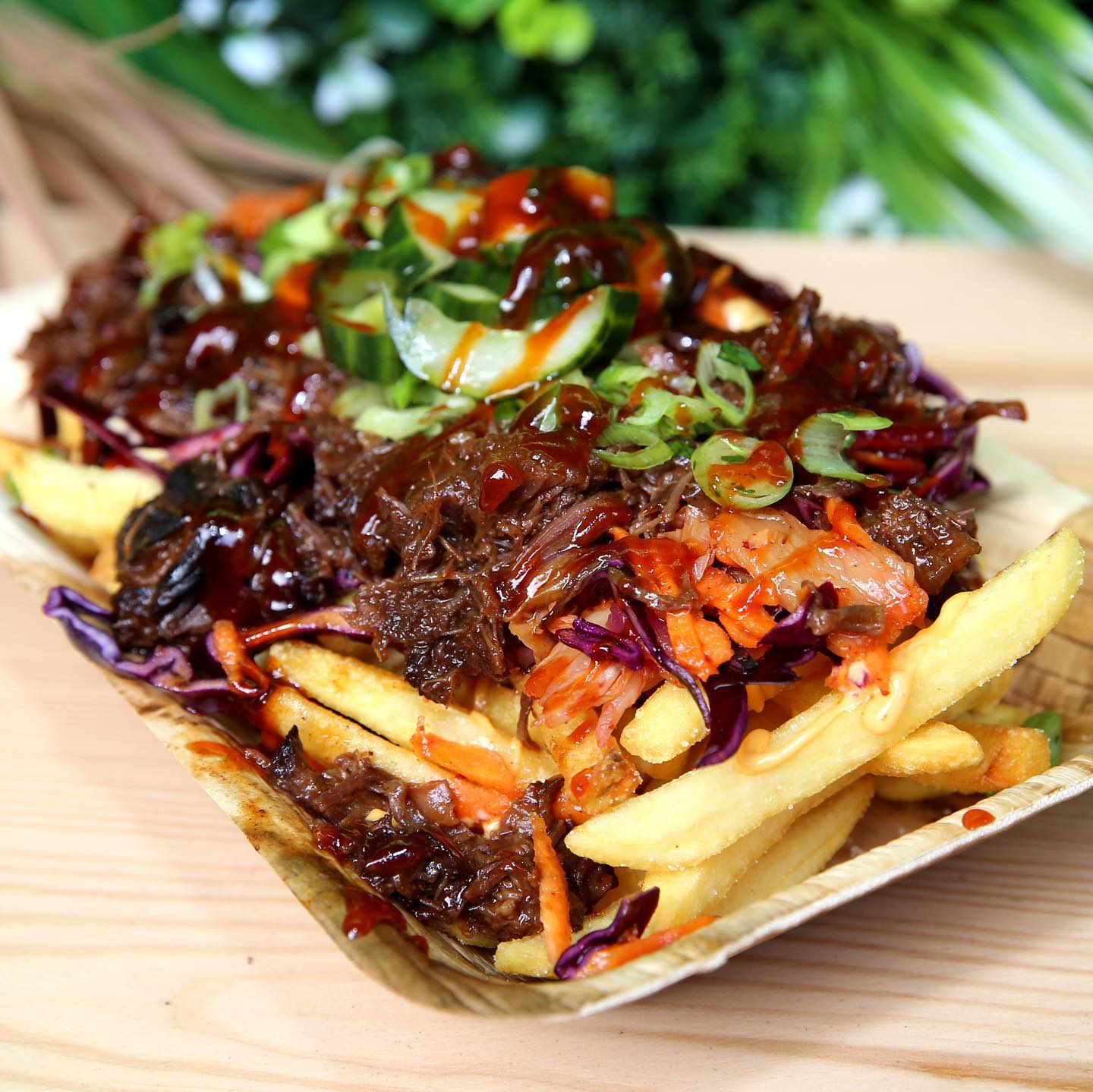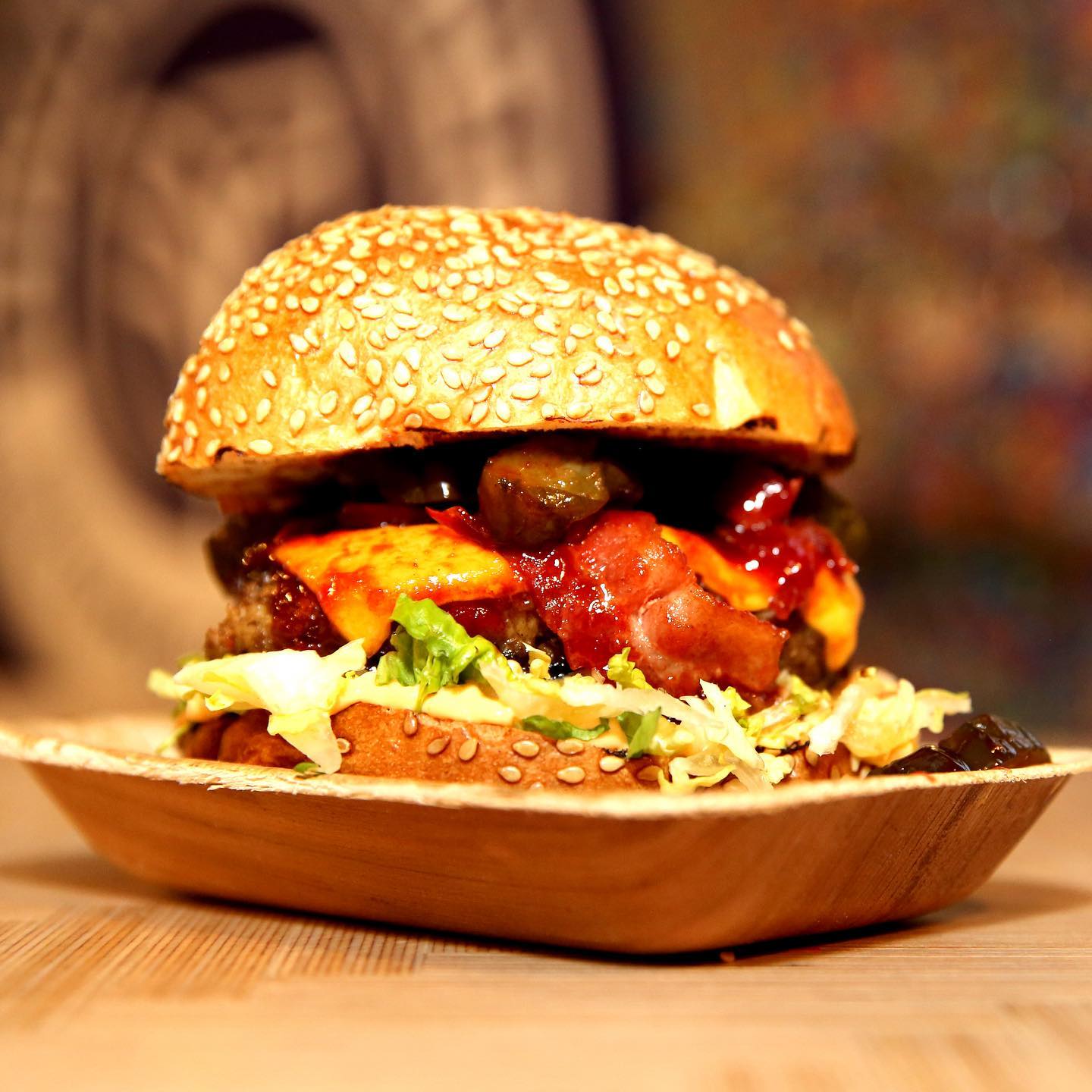 The taproom space has an industrial feel, with fun and colourful touches. Wooden tables and benches provide the seating in this minimal yet cosy space. Everything you see in the brewery and taproom has been built by the team at Halton Turner, giving it a unique feel. Add in an eclectic playlist, and their friendly and knowledgeable staff, and you're in for a fantastic beer drinking experience. They even have an outdoor space, under the arches, complete with fairy lights and a handful of tables for when the weather is pleasant enough to enjoy your beers al fresco – a cool little urban hangout.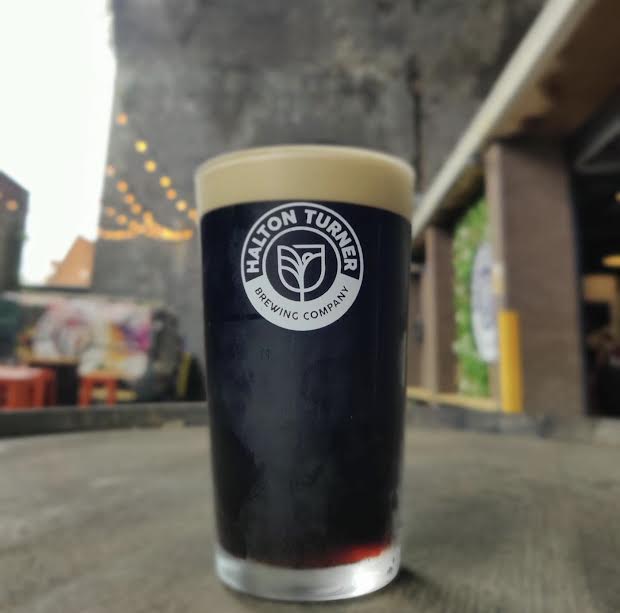 If you're feeling peckish when you visit, you're in luck as they have their very own pop-up street food restaurant, Seoul Food, offering a range of Korean fusion dishes to enjoy alongside your chosen beers. They have a rotating menu, but some staples remain at all times including the Kim Jong-Yum Burger, calamari, ribs, wings, and their famous Korean Fried Chicken Loaded Fries.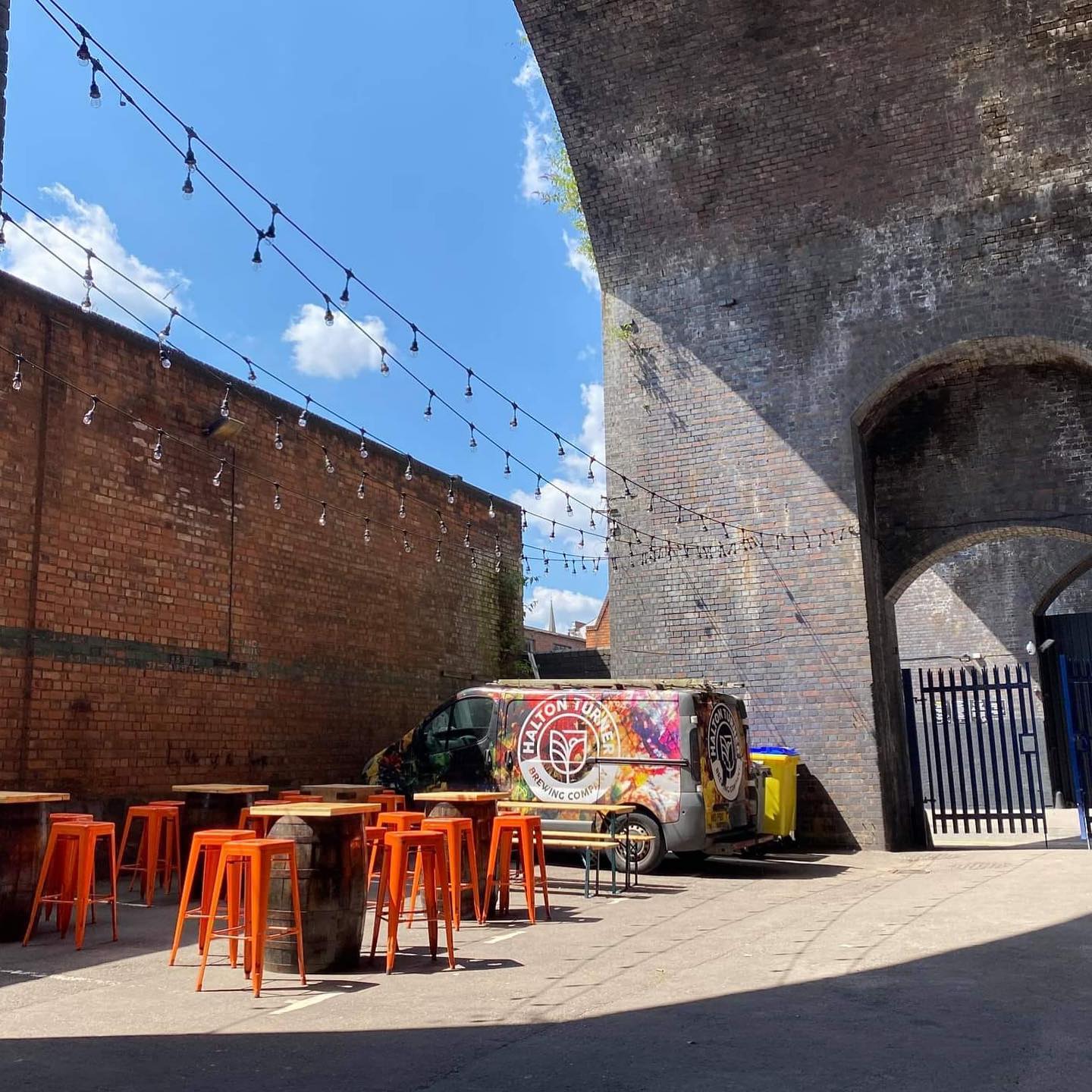 So if you're looking for a new place to grab a pint, head to Halton Turner Brewing Company – they'll be ready and waiting to welcome you.
Now offering Independent Birmingham Members: 15% off Halton Turner beers