Two things that Birmingham does really well are Indian food and taprooms.
Craft beer and Indian food are a match made in heaven. We can't get enough of either of them, and if you combine them into one glorious outing it's even better. So, where can you go to enjoy insanely good craft beer and the most mouth-watering Indian food around?
Introducing Indian Brewery Taproom.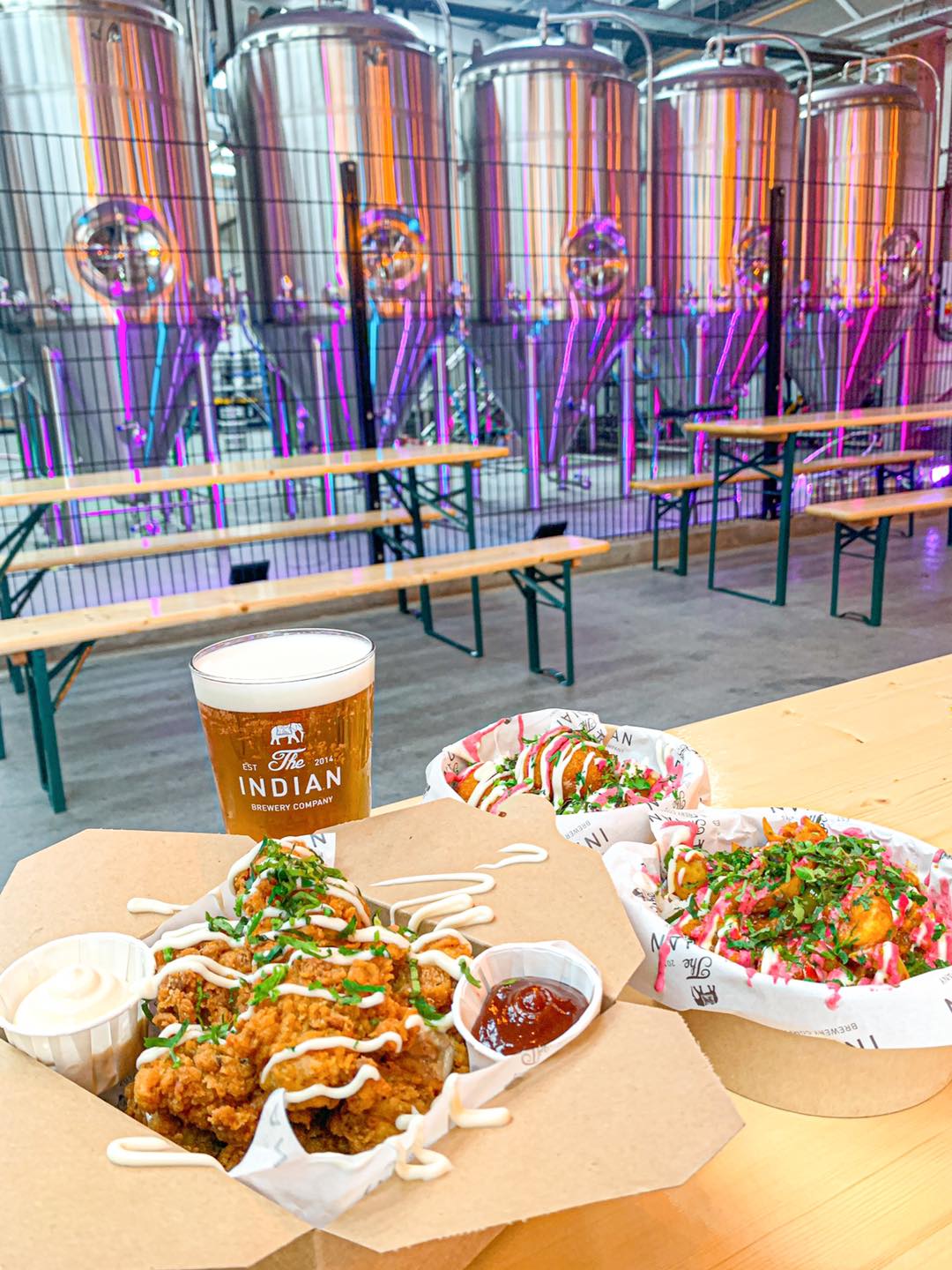 Located on the Aston Expressway Industrial Estate (just a short 10 minute walk from the Jewellery Quarter), Indian Brewery Taproom is your new favourite place to hang out.
There's something about a taproom that is just so inviting. Perhaps it's the promise of fantastic beers, enjoyed in the setting they were created in. Perhaps it's the casual vibe, making it feel effortlessly cool. Perhaps it's the great new alternative to the classic pub – a place that is inherently social (but without the strange old regulars in the corner), a place to meet your mates or go on a casual date, a place to just relax without any pretence. Perhaps it's all of the above. Whatever it is, taprooms are here to stay and we're not mad about it.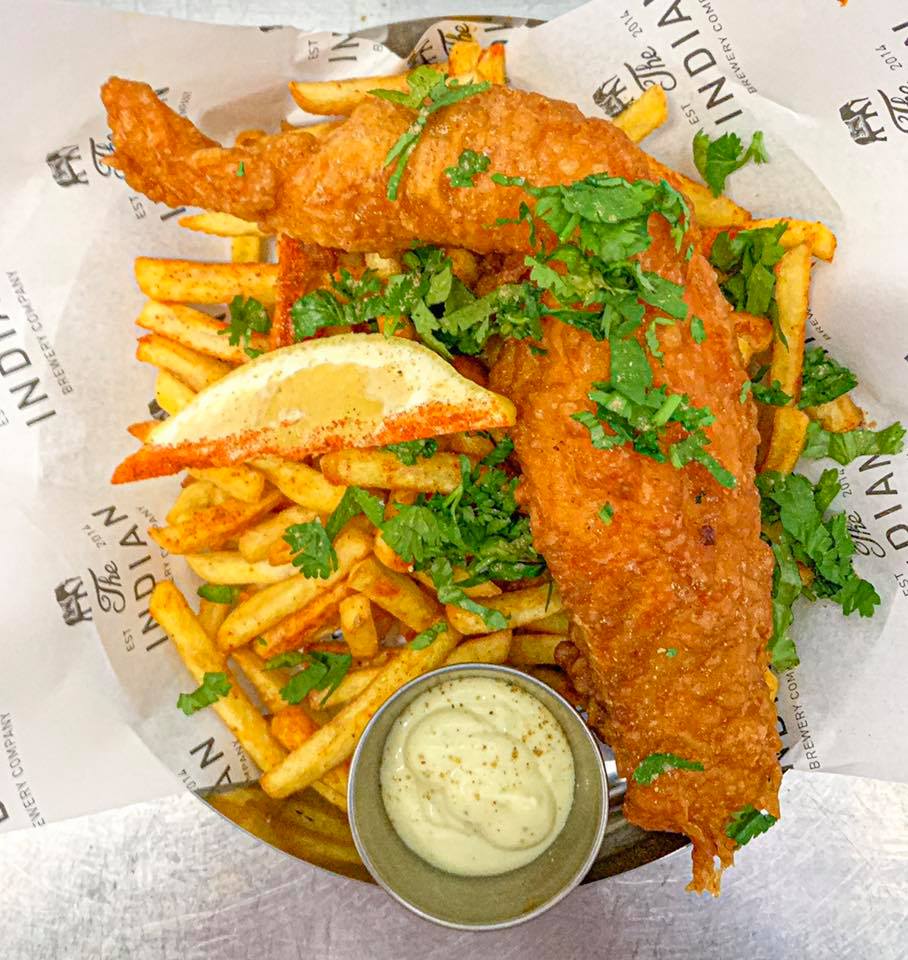 That's why when Indian Brewery Snowhill announced their new taproom it filled us with joy and excitement. Indian Brewery Snowhill have been delighting customers in their restaurant ever since they opened, with their delicious take on Indian street food. A modern, fun and ridiculously tasty take on classic Indian dishes and flavours along with their own delicious creations, this place was a winner from the get go. Plus, they've been serving their own beers to accompany their tasty food to great reception. So it only seemed natural to open up their taproom and delight customers all over again.
At Indian Brewery Taproom you can enjoy amazing beers and street food in a cool and casual setting. The street food is cooked fresh on-site and served from their horse-box truck inside the brewery. You can expect to tuck into Indian Brewery favourites such as their Brum-famous Indian Fish & Chips and Chaart Attack, as well as some brand new special menu items.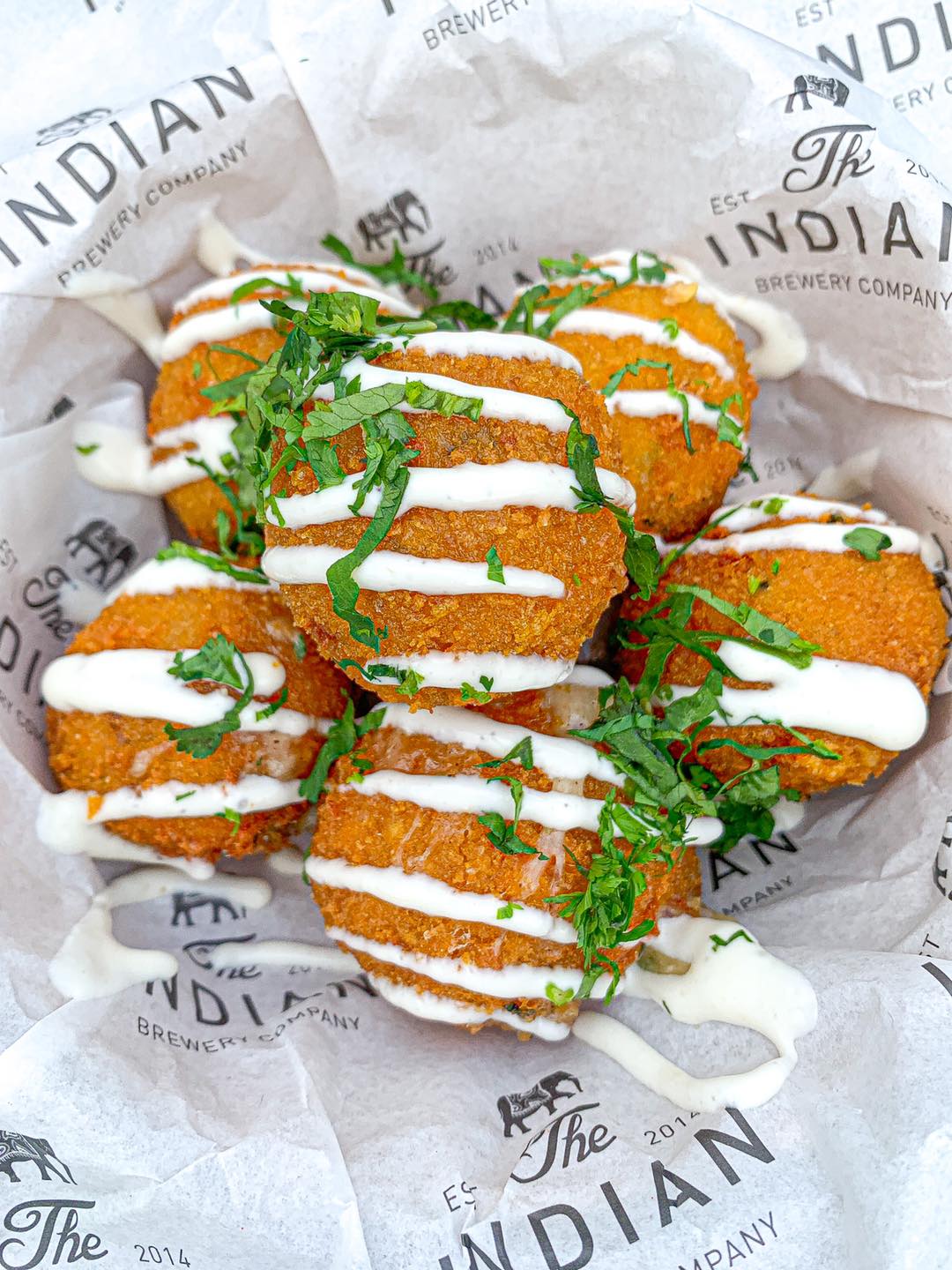 Grab your chosen dishes and take a seat inside the brewery, or outside in their outdoor space. With 60 covers inside and 100 outside, there's plenty of room to sit and enjoy some of the best Indian street food around. To accompany your food, you'll obviously need beers (I mean that's why you're here, right?) and, of course, there are some excellent brews to choose from. Enjoy the old favourite Birmingham Lager or go for something new like their Mango Pale Ale (which is already a massive crowd favourite and selling like hot cakes).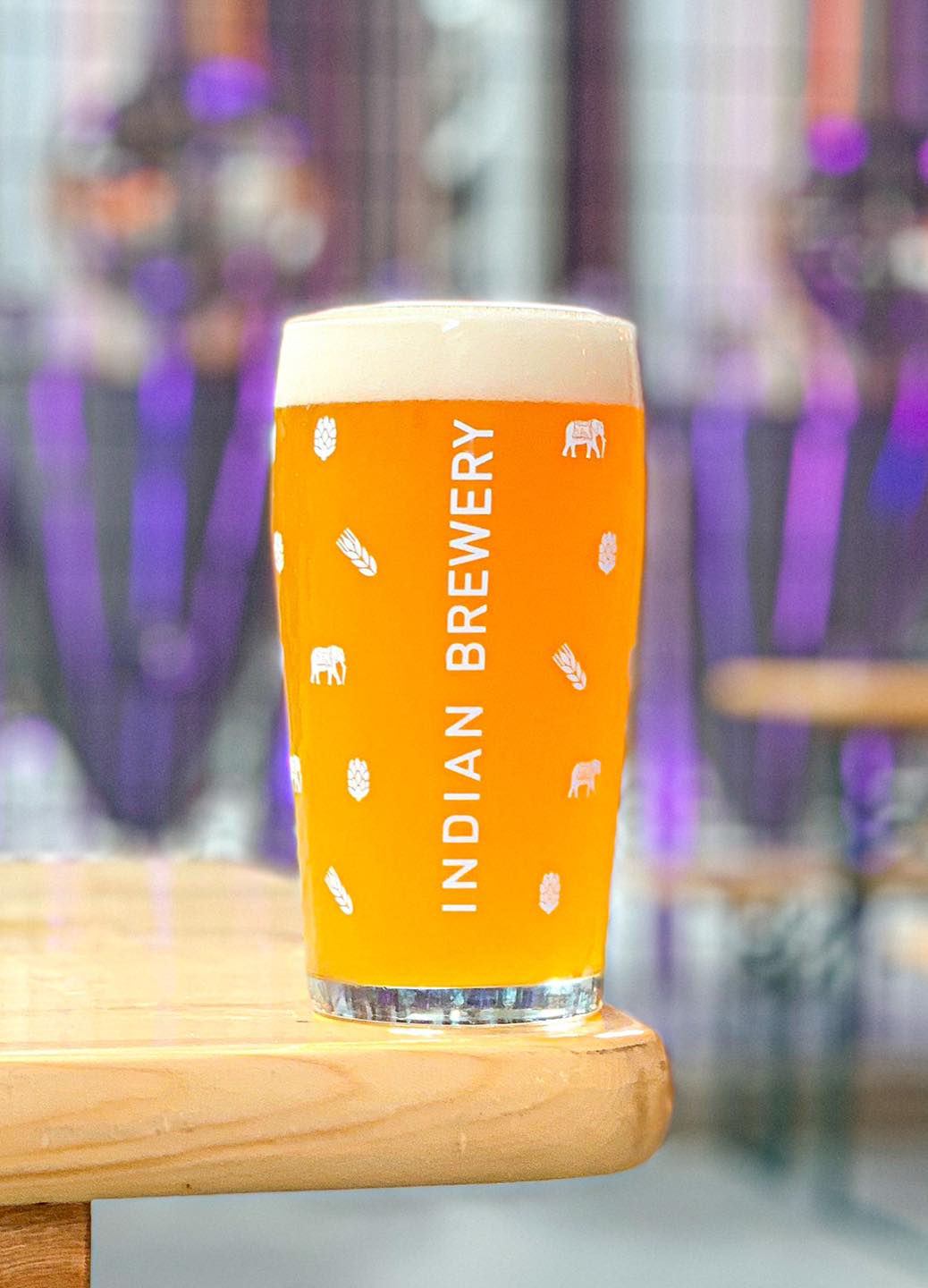 The space itself is pared back but bright and fun. With simple wooden tables and an industrial vibe but with fun nods to the brand and splashes of colour. This is a seriously cool place to grab a few beers and catch up with some friends whilst enjoying the warm, urban, creative space in front of the brewery. Plus (and this is hugely awesome) there's a games area with pool, darts, and ping pong to keep you occupied – and the piece de resistance is their massive 4K projector on which they'll be showing live sports (including Sky Sports). Nice!
Both walk-ins and reservations are welcome and you can order food to take-away or eat in (we recommend eating in so you can really soak up the atmosphere though). If you already love Indian Brewery Snowhill then you'll definitely love Indian Brewery Taproom. Get yourself down there ASAP to welcome them into their new space and enjoy a seriously tasty day of eating, drinking and having fun.
Now offering Independent Birmingham Members: 20% Off All Indian Brewery Beers And Street Food