We love a good brunch. Of course we do. 
It's a very British thing, ingrained deep within the fibres of our very beings – between breakfast and lunch must come another meal. Just as big as the one already eaten and the one soon to come, but a stand-alone meal in itself; worthy of its own individual title. Brunch.
Birmingham's got some pretty decent brunch spots scattered around town and the suburbs. We're here to tell you about one that's just opened up in The Custard Factory. Spoiler alert: it's brilliant.
Introducing Kanteen.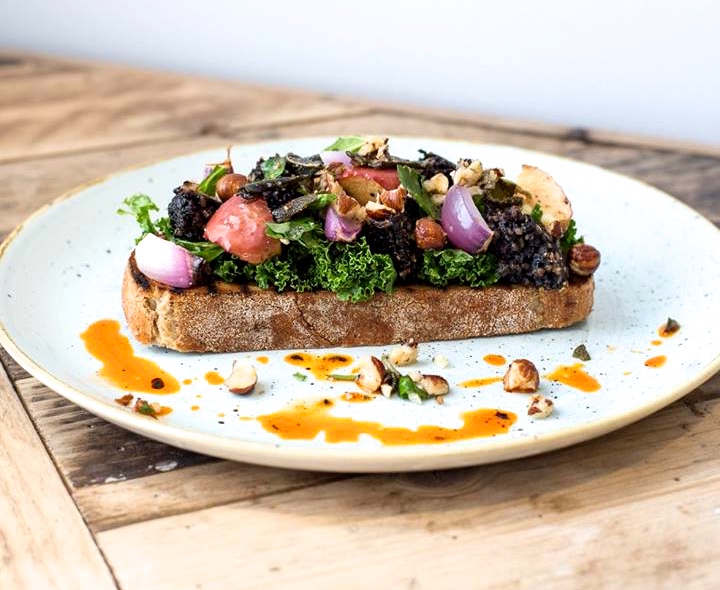 Located in The Custard Factory, Kanteen is your new favourite brunch spot. We guarantee it. Born from a love of late breakfast and early lunch, this laid-back space is the brainchild of the people behind Brum's oldest inn, The Old Crown, and should definitely be next on your 'to visit' list.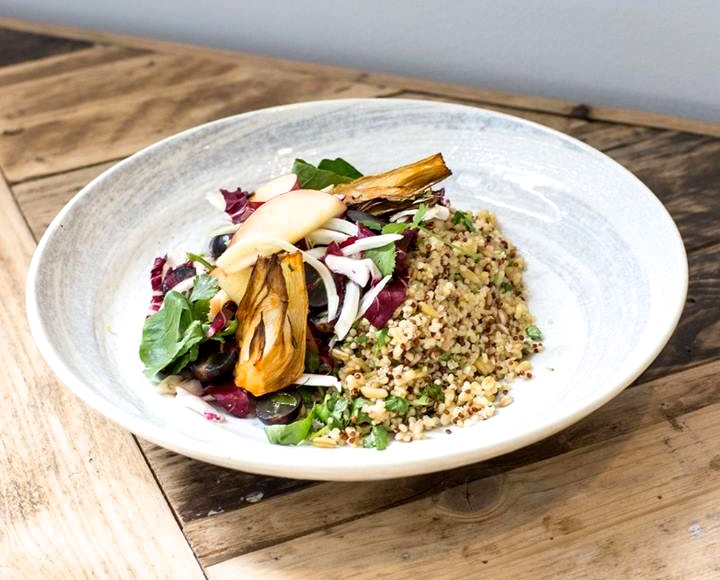 The rules are simple. You turn up hungry, you brunch with your chosen brunch companion (or alone, with a book or your work to keep you company – sometimes those are the best brunches) and then you sit back and bask in your awesomeness. You've won today. Maybe you sit back with a coffee or a tea, maybe some cake. Maybe you order more brunch? Who knows! The world of late breakfast-early lunch is your oyster. Although oysters most definitely won't be on the menu. That'd be more of a lunch thing, and Kanteen is firmly on Team Brunch. So are we, for the record.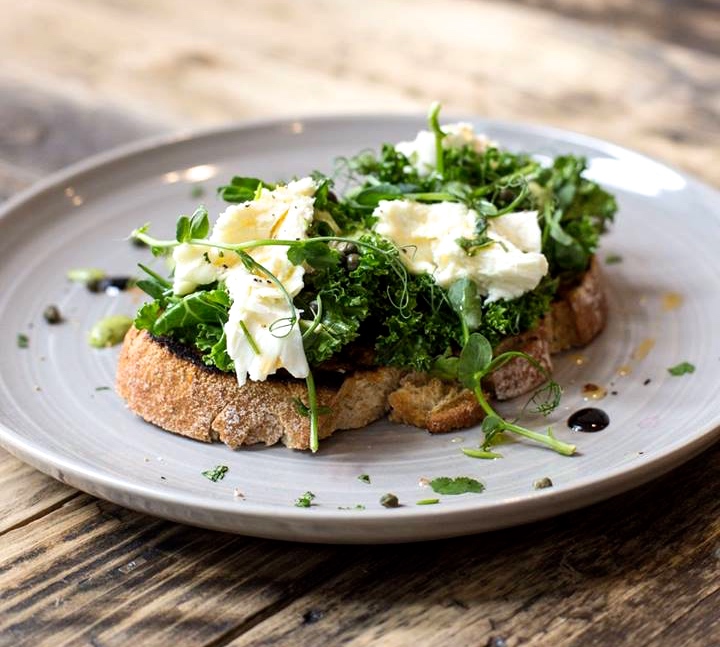 We have four words for you: Kale Burrata Posh Toast. It's the dish pictured above and it's obscenely tasty (and healthy – but please don't hold that against it). We've been to Kanteen a strong 4 times since it opened the other week, and this dish has featured heavily in the feasting that ensued each visit. If we can recommend one dish on the menu, that one is it. If it's not your bag, then fear not – in addition to that ace slice of heaven, they've also got a really tasty selection of brunch dishes that'll knock your socks clean off. We've seen it happen! From Acai bowls (definitely, definitely get one – they're awesome!) and granola with honey, to poached eggs with Serrano ham, potato hash and lemon aioli, this is brunch you seriously need in your belly. Right now.
In addition to their brunch-y delights, Kanteen also offers those on the go a very handy take-away lunch menu – consisting of toasted sandwiches (mmmmmm) and a daily 'Hot Box' that changes (you guessed it) daily. The sandwiches are great, and toasted – perfect to warm you up on a cold autumnal or winter's day – however, the real show-stopper is the Hot Box of the day. There's a meat and a veggie option, and it can be anything from a pulled Moroccan-roasted vegetable flatbread to Lamb Kofta. On top of all the brunch, there's cake, cookies and all manner of goodies also available at the counter to fill in any hunger pangs you might be feeling between brunch 1 and brunch 2. We like your moves.
Note: the daily sandwiches/Hot Boxes are also available to eat in.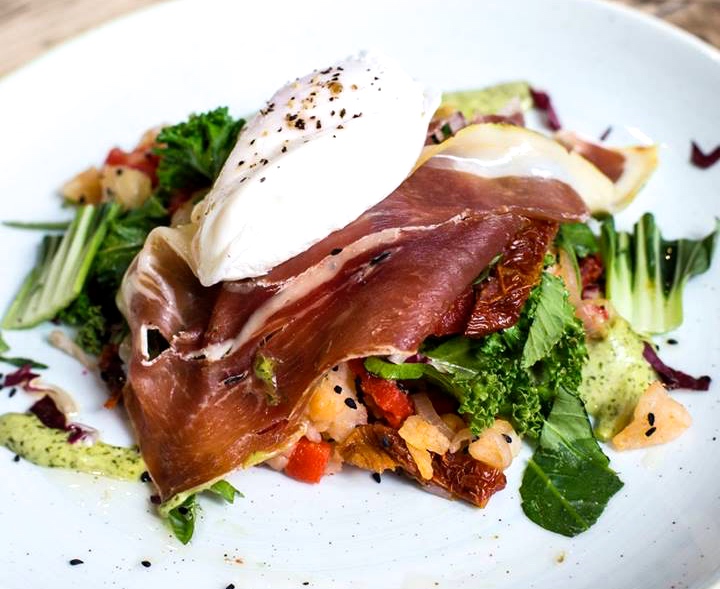 The space itself is minimal and laid-back. The perfect environment for brunching. The counter where you order your grub is laden with cakes, cookies and pastries, and you have to walk past the daily sandwich and hotbox selection to get to the till – so really it's an exercise in self-control that you will lose. But you'll be glad to lose, because in this case losing is winning – more food, right? The plants provide you with all the oxygen you'll need to see you through brunch (free oxygen is always a plus point when eating out we find) and in an ode to local creatives, the walls are bedecked with Brumhaus prints. It's a creative spot within Birmingham's creative quarter serving up some of THE best brunch in town. Already hugely popular, we can see Kanteen going from strength to strength in the years to come. So grab a friend (and your IBcard) and get down early on to show your support for this ace new brunch haven – you can thank us for the top tip later.
Your move Birmingham!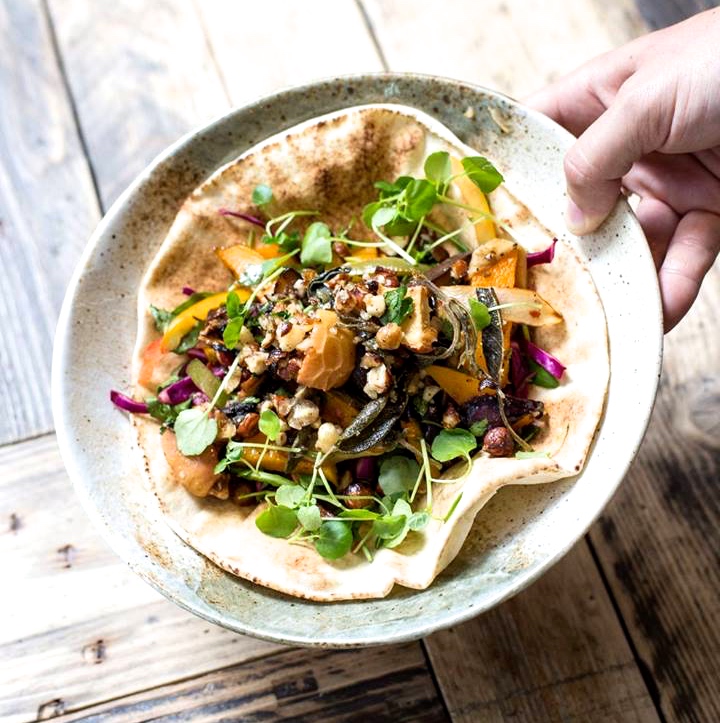 Now offering Independent Birmingham Membership Card holders a FREE hot drink with any brunch ordered, for more information you can follow them on Facebook and Twitter