The joy of discovering a brand new independent store is that no two are the same.
If you step away from the crowds and the mass-produced, and tread the path of independent retail, there's a thrilling new discovery around every corner. Not bound by the commercial rules of their chain counterparts, owners of independent shops are free to unleash their creativity, put their personal stamp on a place and stock whatever products their heart desires. This is the marvellous thing about independent shops, they are all so unique – and that diversity adds such colour and vibrancy to an otherwise bland retail scene. We've stumbled upon a brand new store that is as far from bland as humanly possible.
Introducing No Basic Boutique.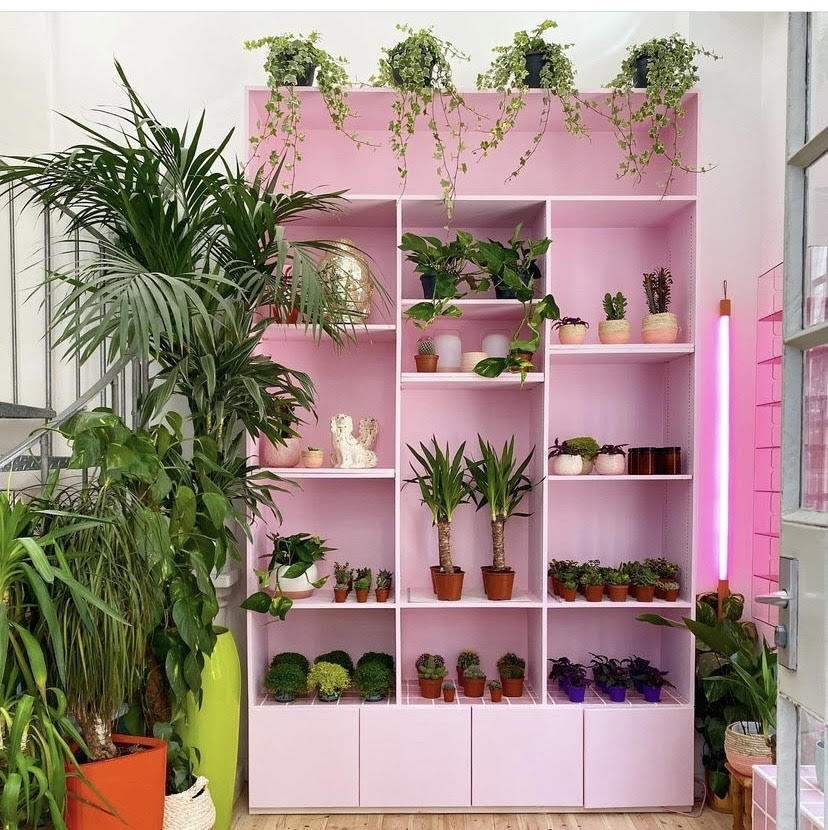 Located in The Custard Factory, No Basic Boutique is an ever-changing independent creative studio, gallery and boutique, stocking all manner of quirky and fun products from independent brands and local artists.
No Basic Boutique is all about creating a fun and inclusive shopping experience for everyone. Their small team work hard to make everyone who walks through the door as comfortable as possible. As part of their efforts to provide the best experience possible for their customers, they also offer a one-to-one personal shopping experience for that extra personal touch.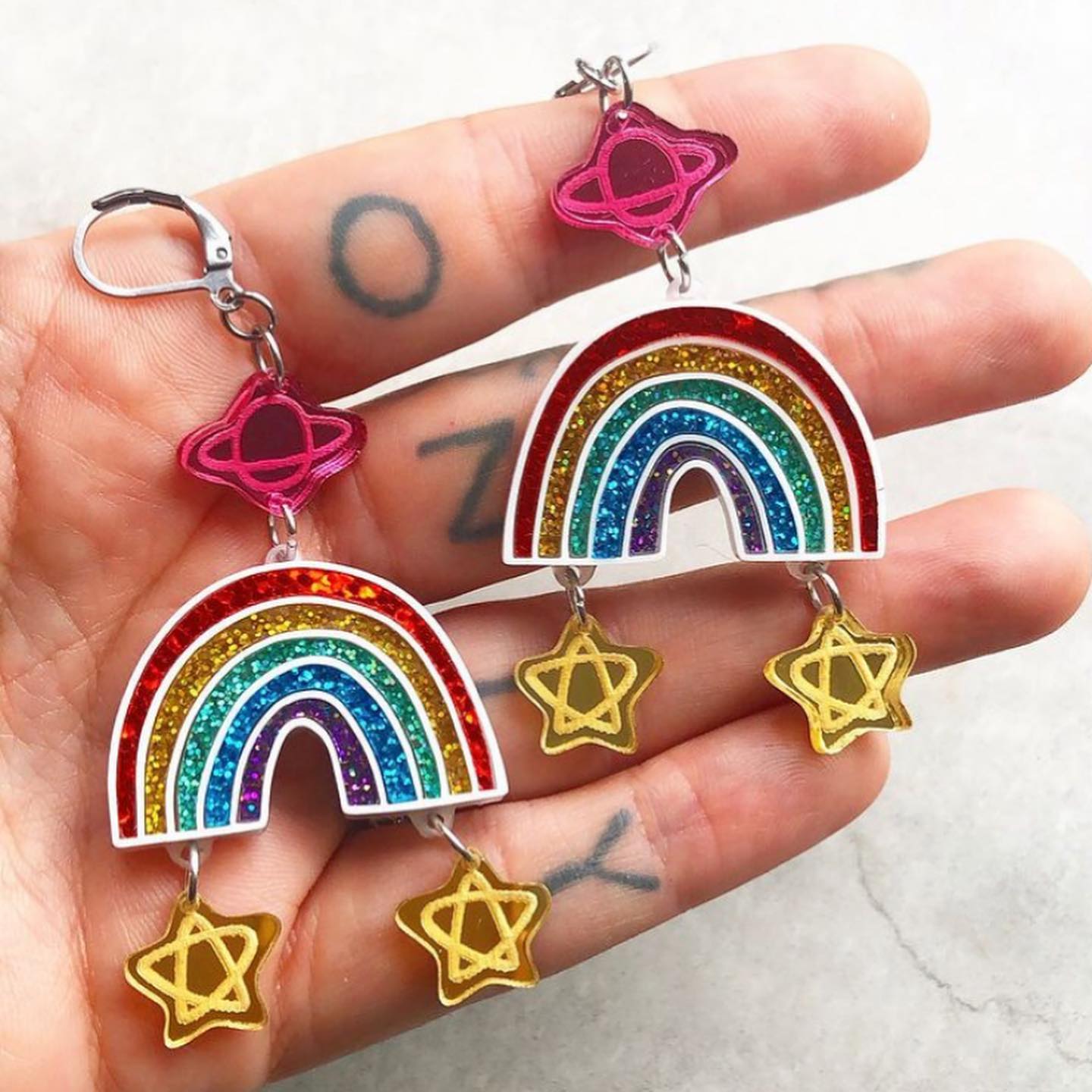 Stocked in the shop are a range of carefully chosen items designed to empower and bring happiness to those who purchase them. From homeware to clothing and plants to jewellery, they stock all manner of goodies at No Basic Boutique. Included in their collection is a selection of artwork from local artists.
Not only do they stock a fantastic range of items from independent brands and local artists, but they also sell their own collection of pieces too. Their brand No Basic Bombshell creates jewellery, art and clothing, including their signature Geode Earrings. A fun, vibrant, statement piece of jewellery that really adds the wow factor to any outfit.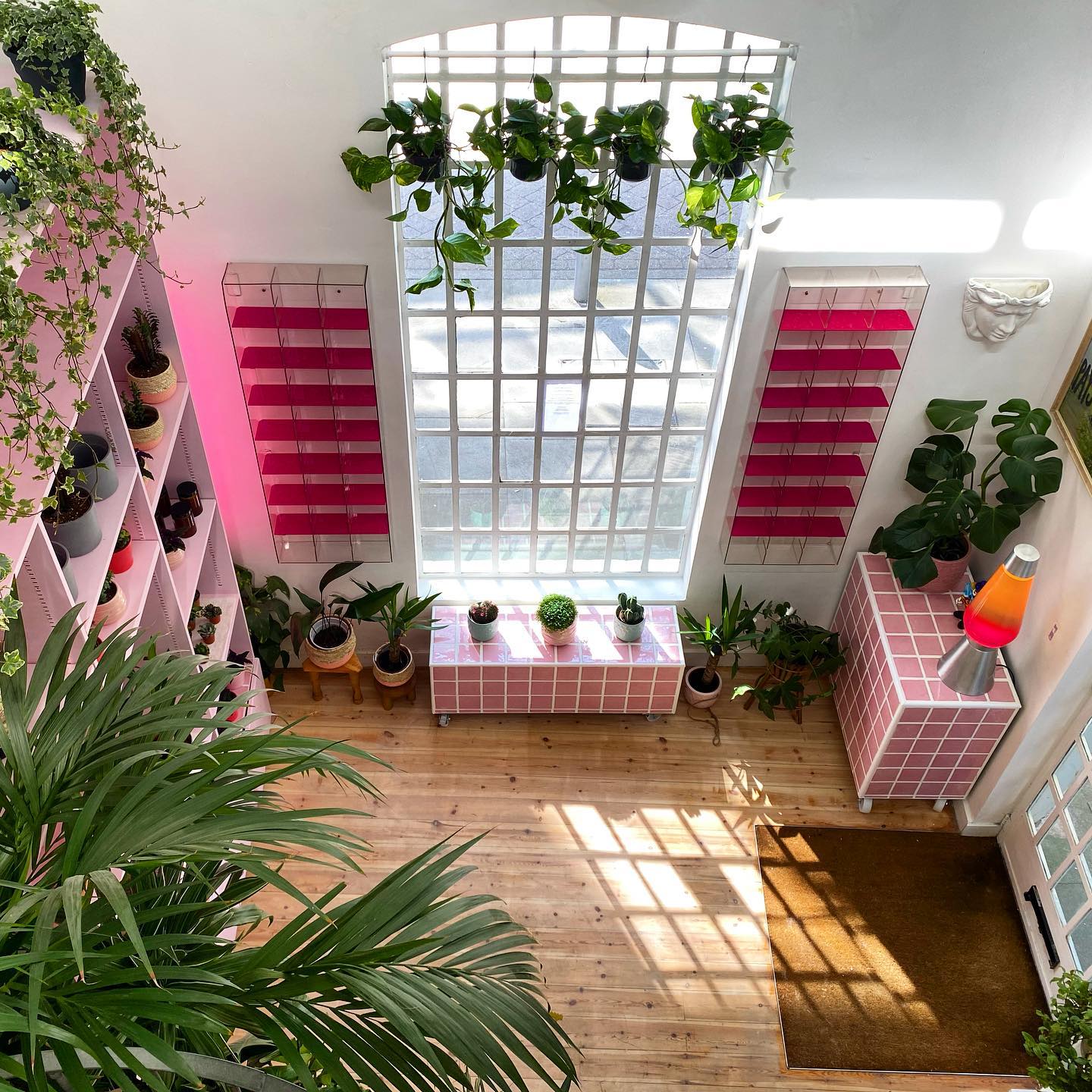 Lots of their products are made on-site and you will often find them working away in their mezzanine studio, where they bring ideas to life (including custom orders). Many of their products are made by recycling and re-purposing acrylic and other non-biodegradable items too – so not only are they stunning pieces but they're helping to reduce waste at the same time!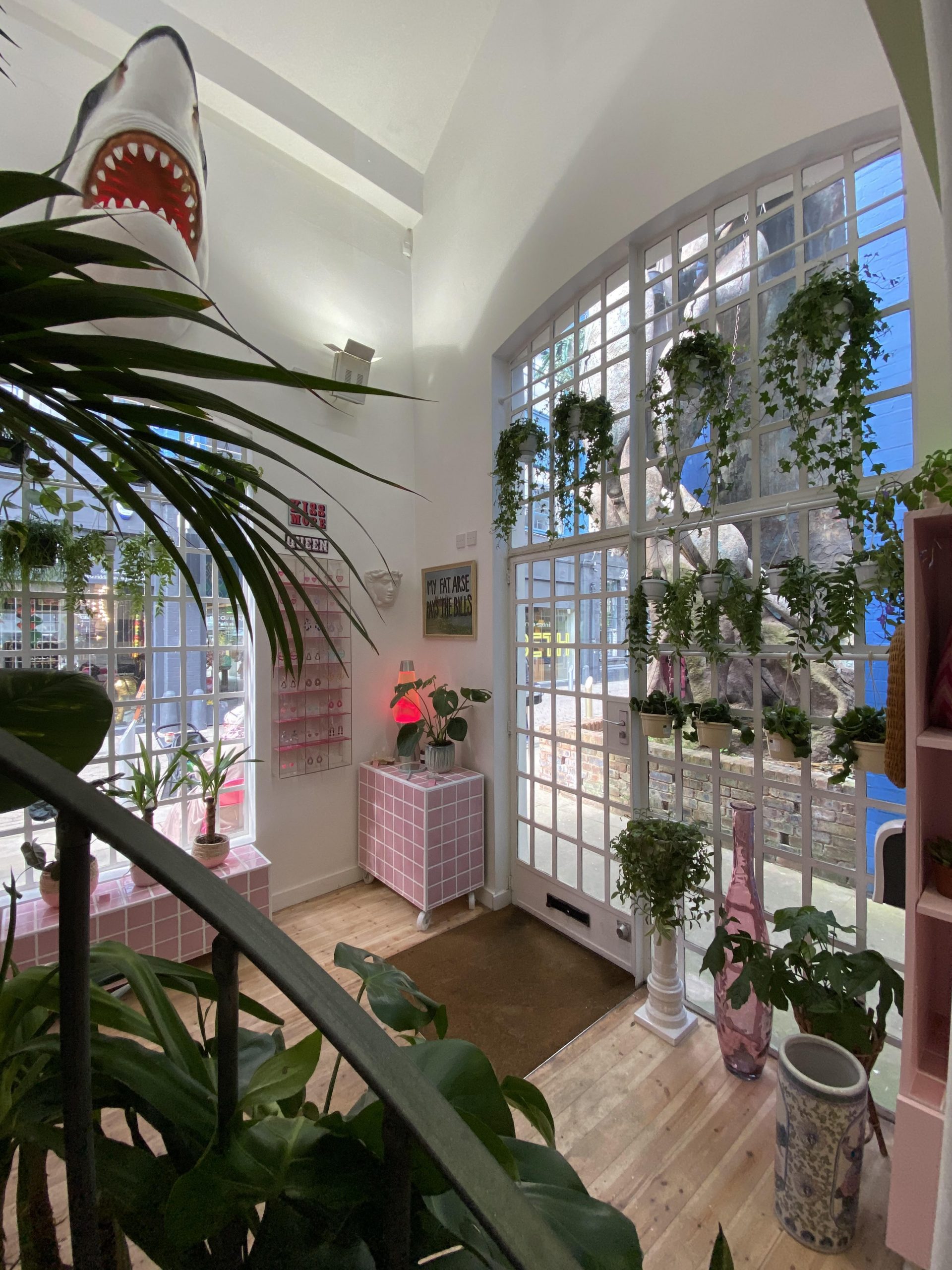 The shop is a Millennial's dream, with wooden floors, pops of pink everywhere, and house plants adorning every available surface – this place is an Instagram worthy hotspot. Look for the neon sign that reads 'This must be the place' and you'll know you've stumbled upon this hidden gem of swoon-worthy interiors and fun products.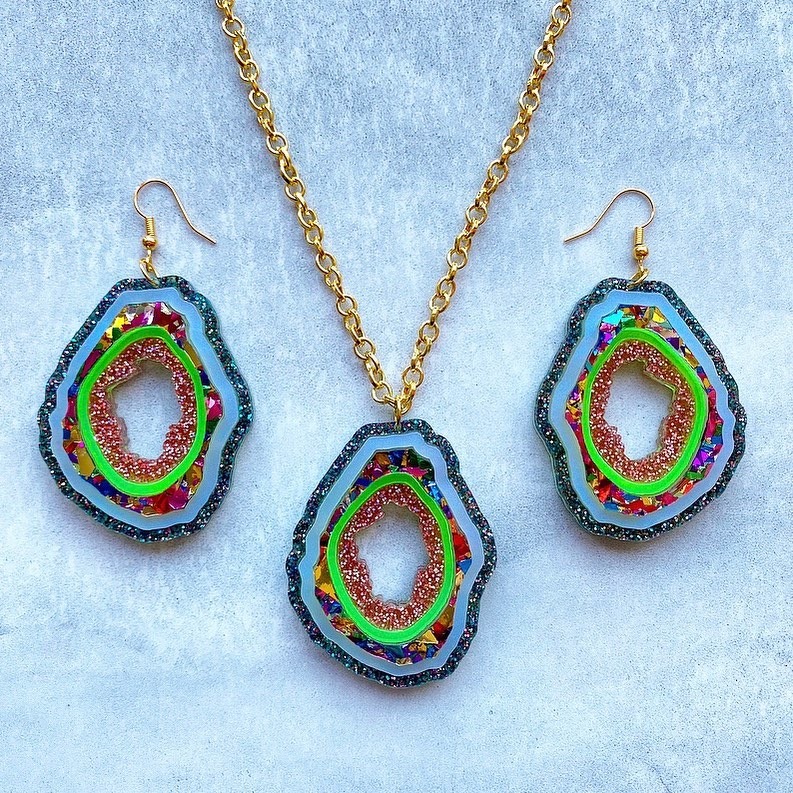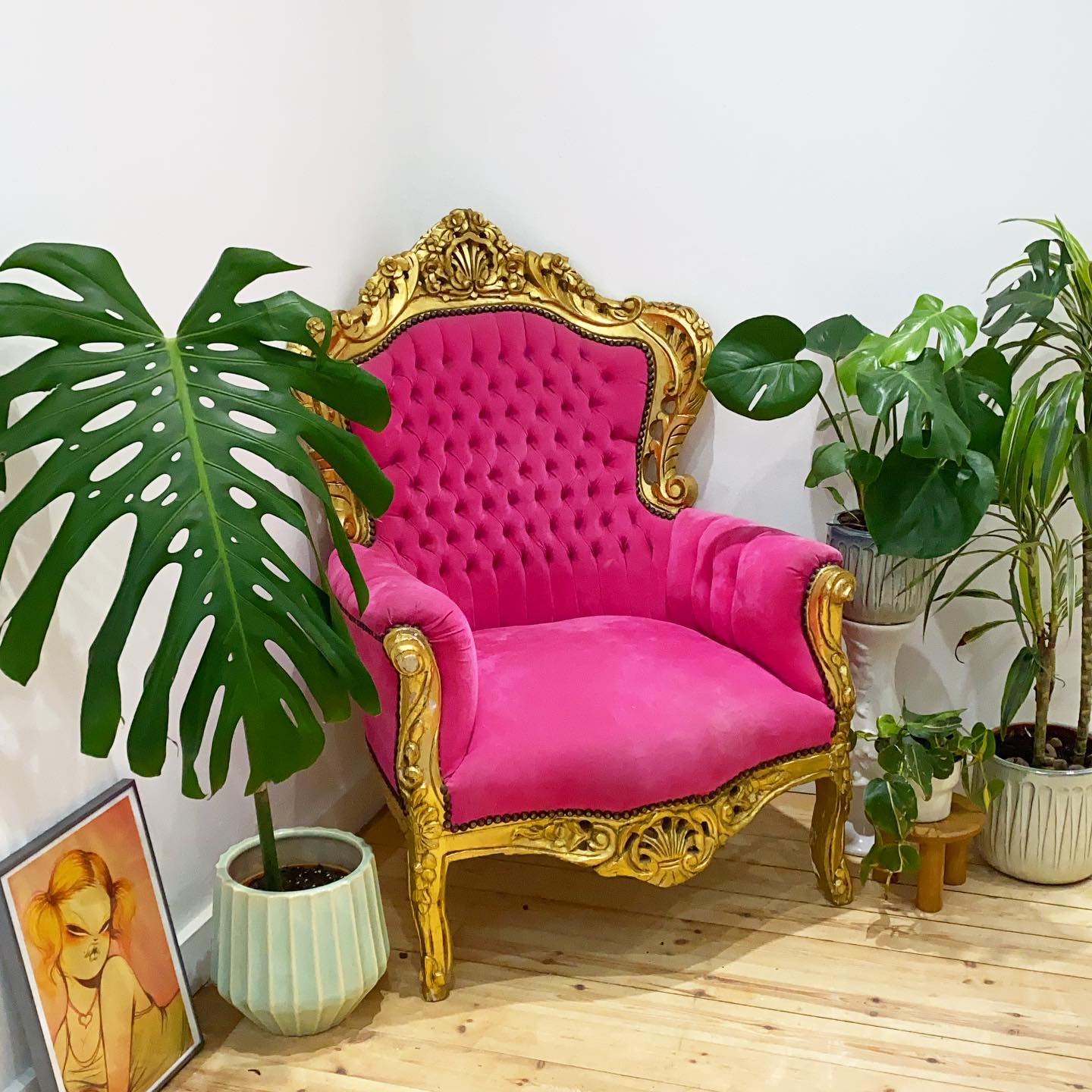 From the pink tiles to the plethora of plants, and of course the fantastic array of products on display, every turn of the head leads to a new and exciting discovery. Our favourite part? It has to be the corner featuring a hot pink, velvet throne. It couldn't be more 'extra' if it tries, and we love it.
To discover a treasure trove of unique pieces for yourself, head to No Basic Boutique – the pink palace of Digbeth.
Now offering Independent Birmingham Members: 10% off all purchases