"We need to carve out a place in time for ourselves, whether it is via books or meditation or appreciating the view out of a window. A place where we are not craving, or yearning, or working, or worrying, or over-thinking. A place where we might not even be hoping. A place where we are set to neutral. Where we can just breathe, just be, just bathe in the simple animal contentment of being, and not crave anything except what we already have: life itself." – Matt Haig
Located on Pershore Road, Stirchley, Quietude is a well-being and lifestyle store, helping you to find your own peace and quiet.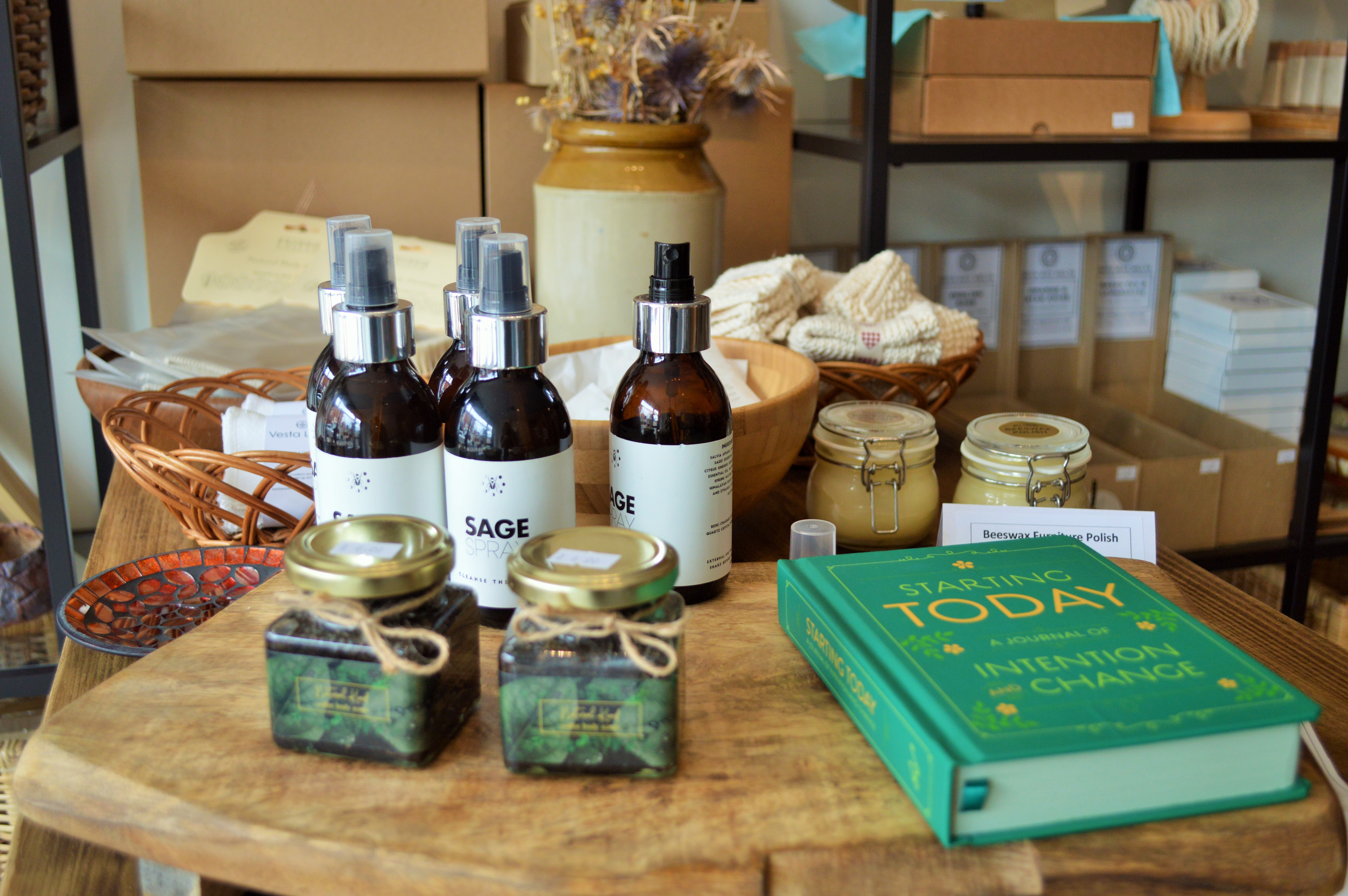 Quietude is defined as a state of being calm and peaceful, and this is exactly what this independent shop is aiming to help you find. Owners Jen and Sam have curated their very own haven for all things healthy, natural and peaceful and they want to to help you find a sense of peace and quiet in your own life too.
Jen grew up in Edinburgh, where the buzzing independent scene helped shape her lifestyle, enjoying everything from alternative clothing stores to independent bookshops – which introduced her to new styles, ideas and art. Flash forward a few years to the end of 2018 and off the back of an off-hand suggestion, Sam and Jen have turned their own interests into their dream of owning their own independent shop to share their passions with the local community.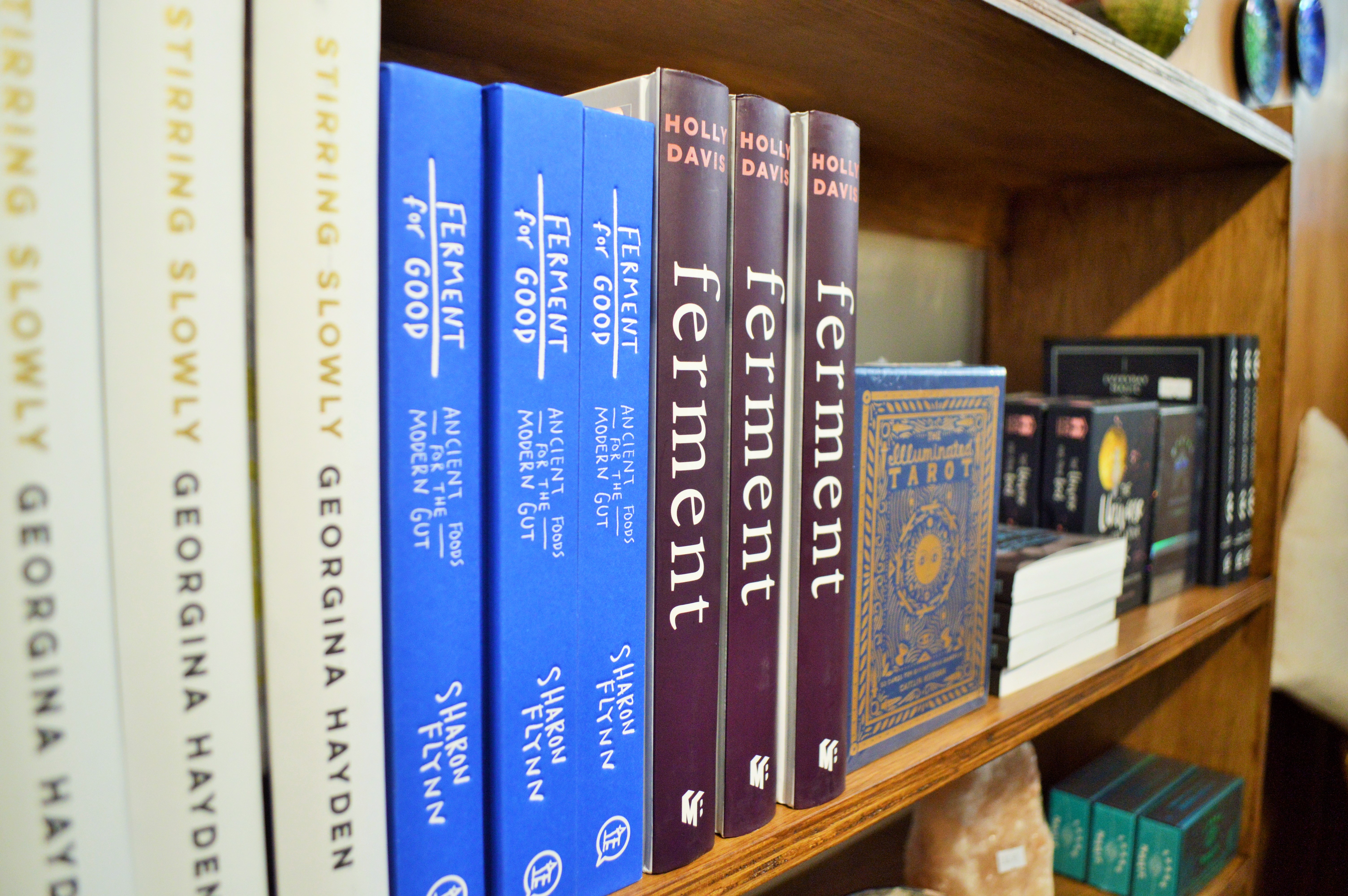 Having spent years feeling over-worked and over-stimulated (like so many of us do these days), Jen and Sam began to explore ways to slow down and achieve that ever sought-after work-life balance. With Sam discovering an interest in mindfulness and meditation and Jen working in health and nutrition, the natural focus for their store was in general well-being.
At Quietude they believe there is no reason to choose products made using unnecessary chemicals, when there are so many quality options available using natural ingredients that are non-toxic. They source items for their store that fit with their ethos and beliefs and which are created to make you feel good.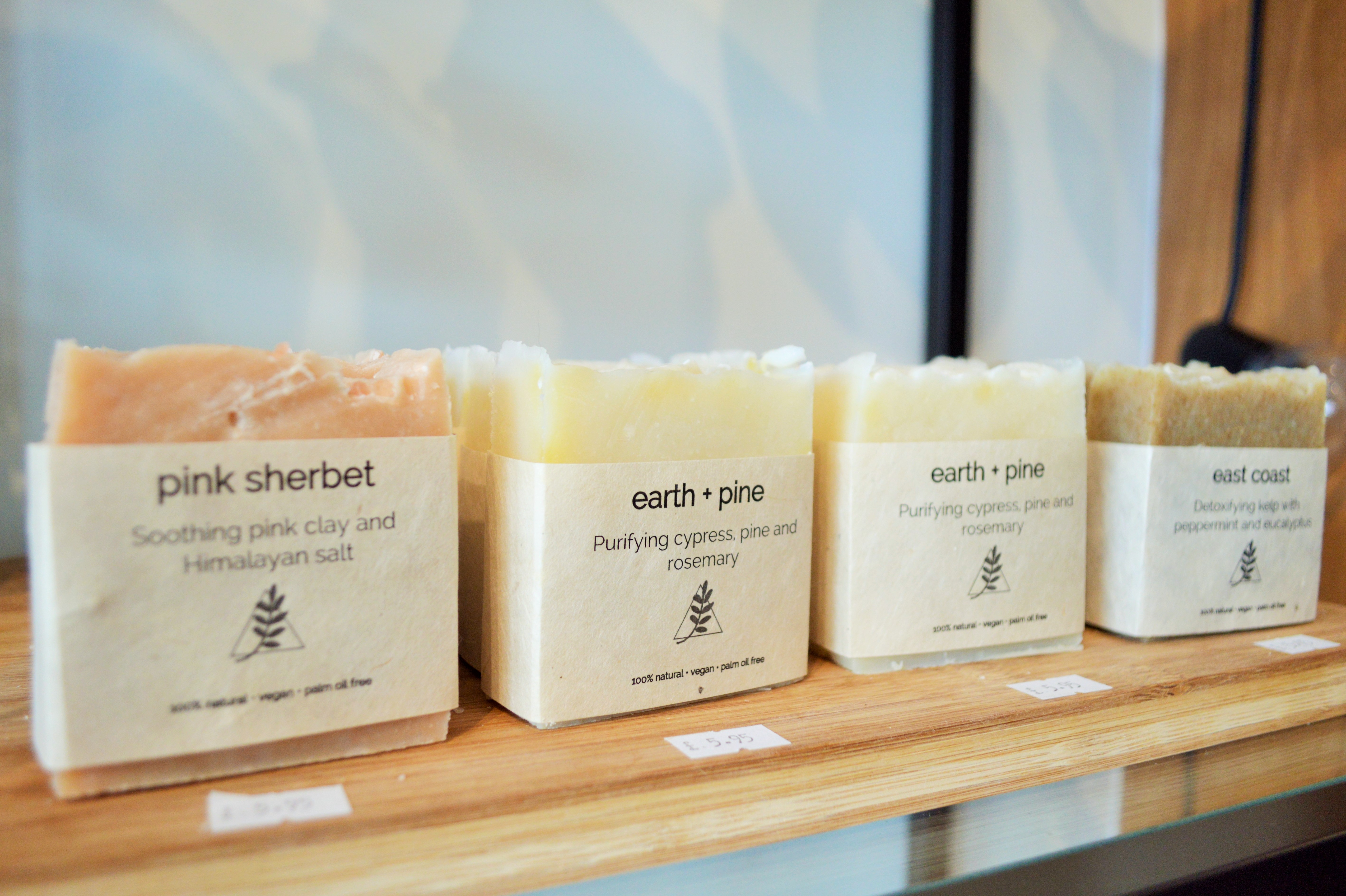 Among the products you will find in their carefully-curated shop are natural skincare items (bath salts, body oils, lotions etc.), natural soy wax candles, inspirational books (on a range of topics from health and well-being to mindfulness), handmade jewellery and ceramics (made by talented local artists), incense and essential oils, and responsibly sourced crystals and minerals. They take great care to ensure all of the items they stock are either minimally packaged or come in packaging that is easily recyclable.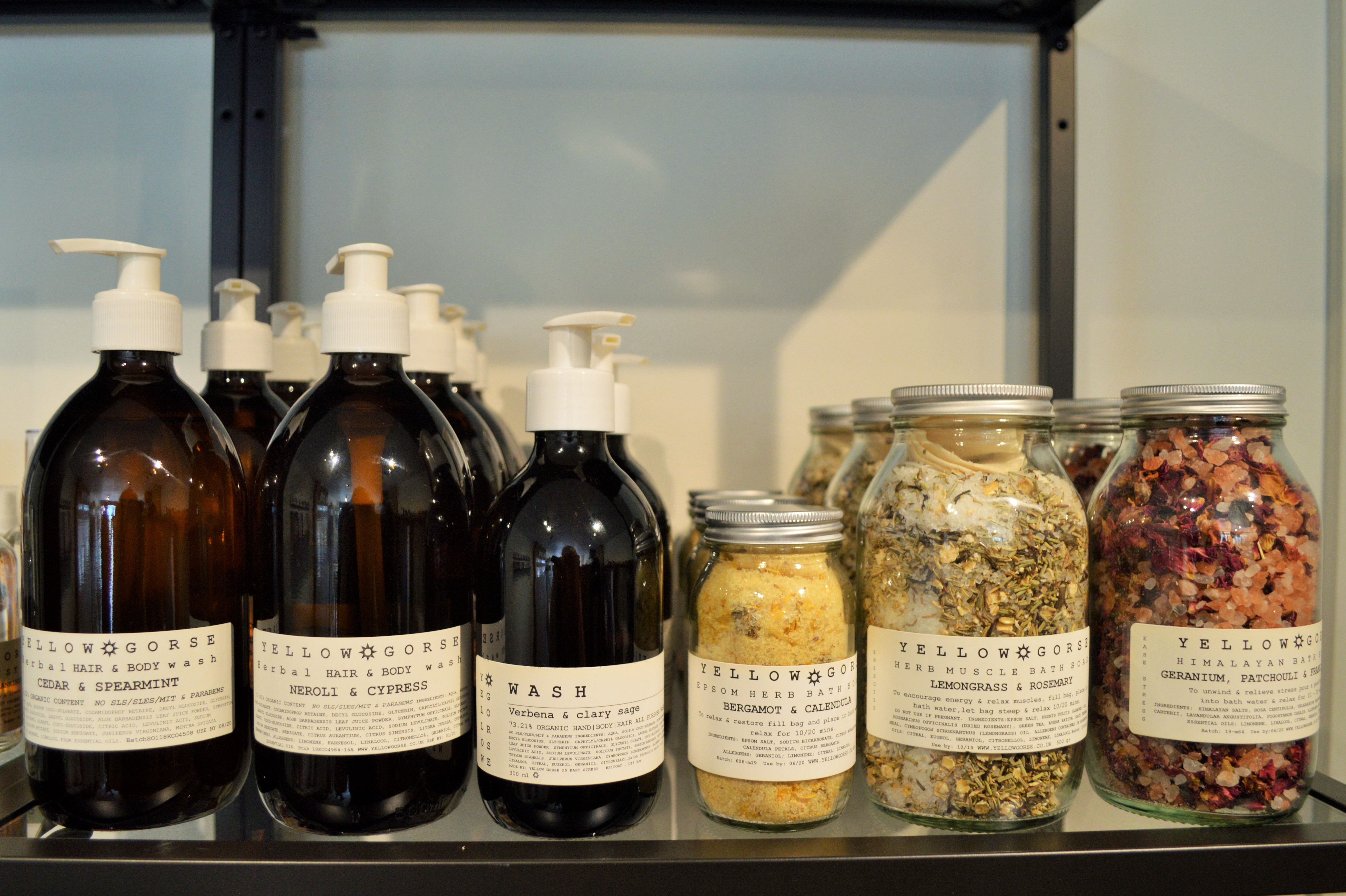 Nestled comfortably among the mindfully sourced products, you will find a very special selection of soaps. Quietude have launched their own range of natural, cold-pressed soaps, made using a blend of oils and butters with natural fragrance, and no palm oil. These minimally-packaged soaps are a great addition to the range of products on offer and are an exciting step for this new brand.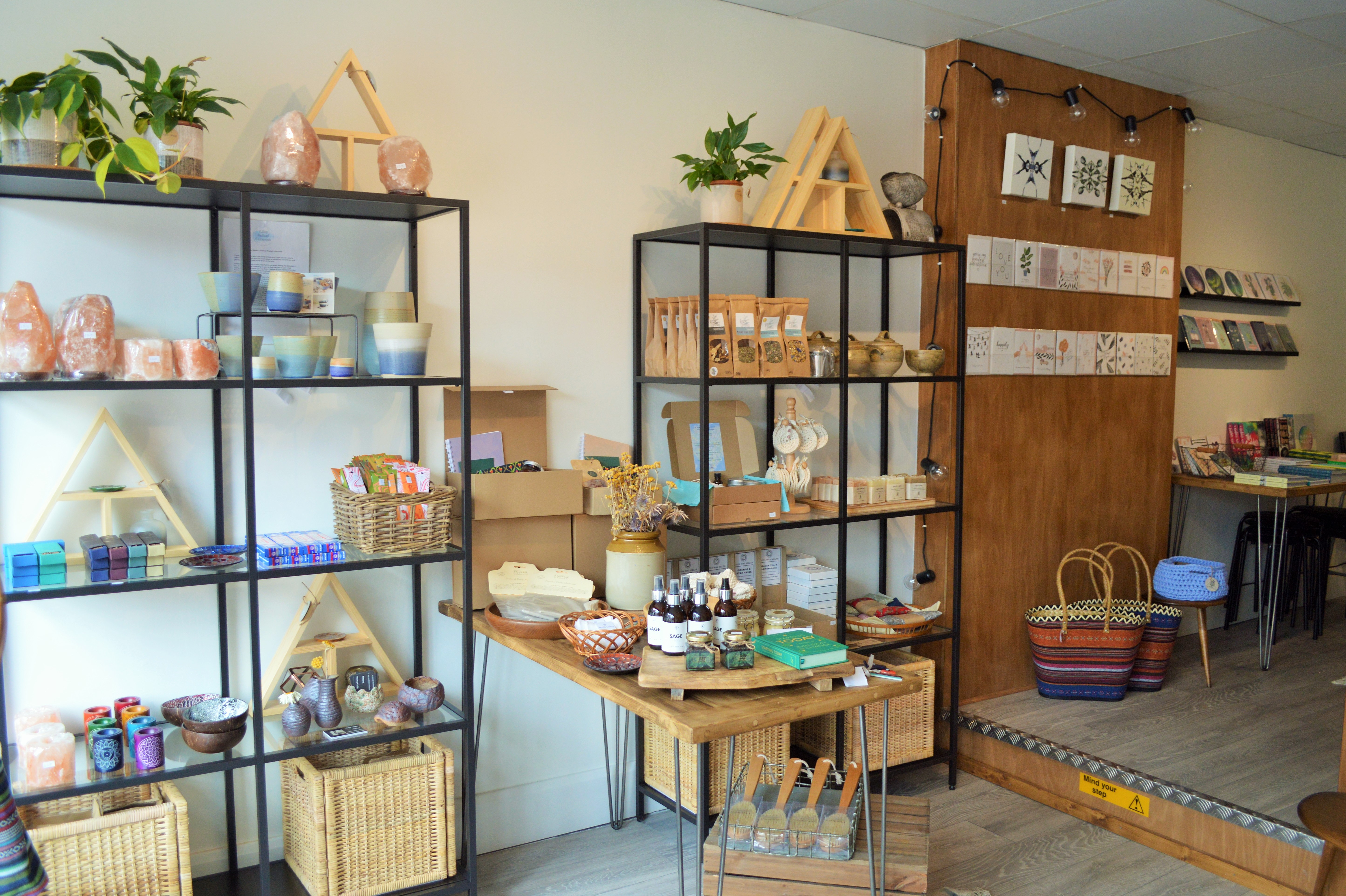 Quietude see their shop as a platform to support and showcase the work and creativity of independent makers and artists who share their values. They do this both through the products they sell in their shop, and through the space they have which can be used for small workshops and events. Previous events have included a herbalism workshop and they host a monthly Women's Circle.
Now offering Independent Birmingham Members: 10% off all purchases