We all have something we're passionate about.
Whether you're passionate about art, about music, about food (of course you are!), cocktails, beer, cinema, reading, cars, bikes, knitting, writing, exercise, travel, supporting independents (obviously), there will always be some aspect of your life, and lifestyle, you're passionate about. You talk about it with your friends, you dream about it while you sleep, you can't wait to do it again. And again. And again… Being passionate is great, and if you're a huge fan of sushi then allow us to introduce you to your new favourite passion.
Introducing Sushi Passion.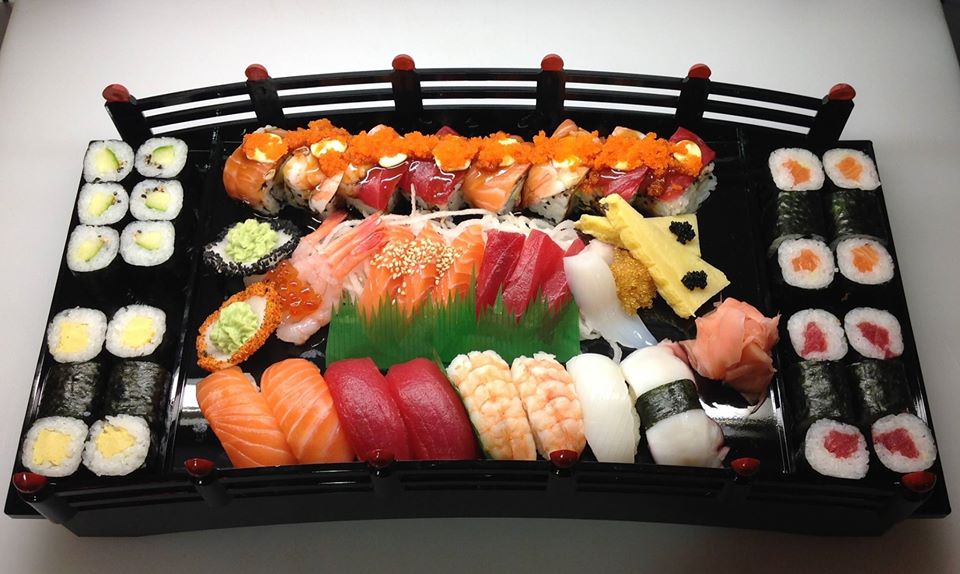 Located in the Great Western Arcade, Sushi Passion is a traditional and fusion sushi bar where all of your sushi dreams come true.
Upon entering this hidden gem of a restaurant, guests are immediately transported to Japan – with a mix of both bar seating (where you can watch the magic happen right before your very eyes – we likey), standard tables, and traditional Zashiki style seating where diners sit on the floor around a low table, with various nods to traditional Japanese decor throughout the venue. Whilst Zashiki seating allows you to all sit together (and is great for groups), if, like us, you can't maintain more than one friendship in your life, or you're a lone wolf, then sitting at the bar is a must. Like we said, it's where the magic happens…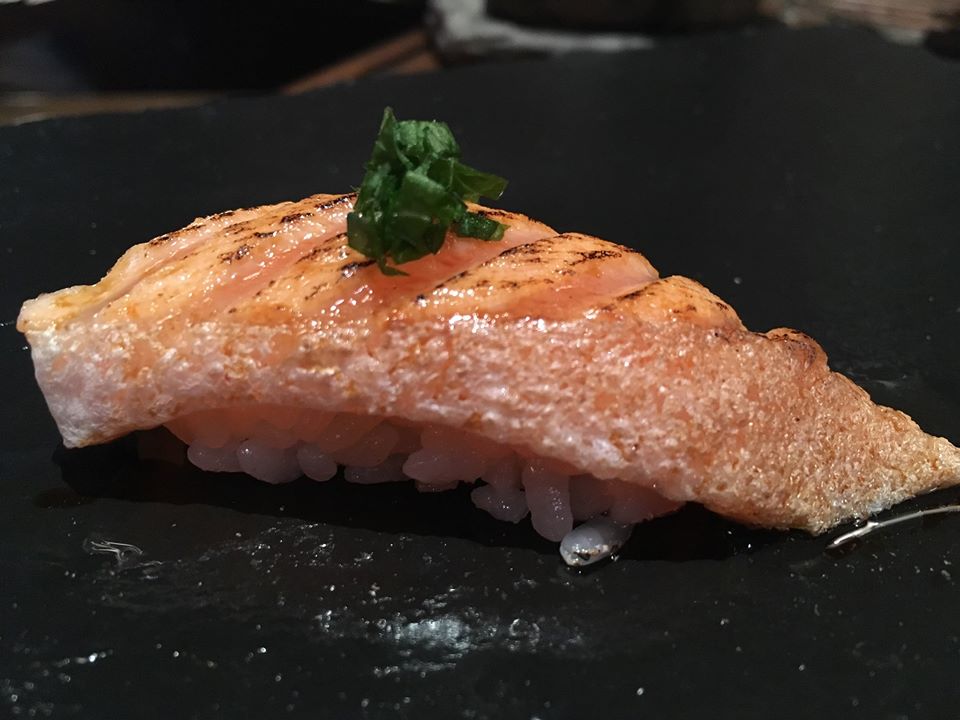 Now, to the food. Sushi Passion (as the name might suggest) serves sushi. And sashimi. And it does it really well. The sushi menu is huge. There's no two ways about it – it's a tome. A wonderful, mouth-watering sushi tome. But for the unseasoned sushi veterans, this can be somewhat daunting on a first visit – as there is just SO MUCH choice. However, for those of you who may be new to this glorious cuisine (welcome), Sushi Passion has helpfully created a number of sushi 'sets' that allow you to indulge in a mixture of sushi styles and flavours, and will cut down your menu reading time by around 12 hours. Just point gleefully at the sushi/sashimi set that tickles your fancy, and prepare to be wowed – your taste buds are in for a real treat.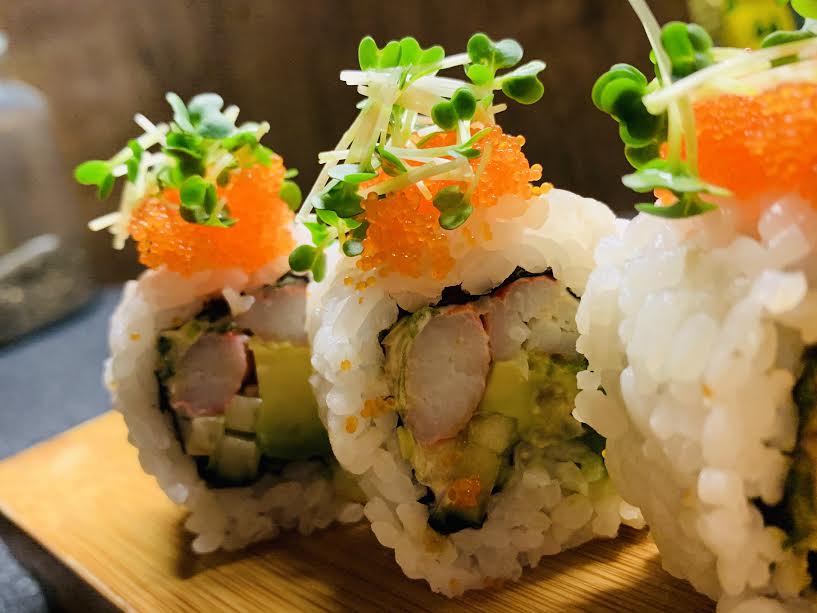 For those of you who live the sushi life, the huge selection of rolls, nigiri, sashimi and more, is your Graceland – and working your way through the menu is a delightful way to spend a lunchtime or an evening. Watch as the sushi masters make your chosen bites right in front of your very eyes, and then wait in eager anticipation for them to grace your lips. From Dragon Roll Uramaki (our fave – featuring crispy Katsu prawn, eel, cucumber and avocado), and Eel Temaki, to Tuna Nigiri (another IB fave), assorted Sashimi and more – every turn of the page of the Sushi Passion menu reveals more glorious bites, and working your way through its entirety is your mission. With enough choice so that you can visit 5 times a week for a month and still have a different meal each time, Sushi Passion really is the restaurant that keeps on giving.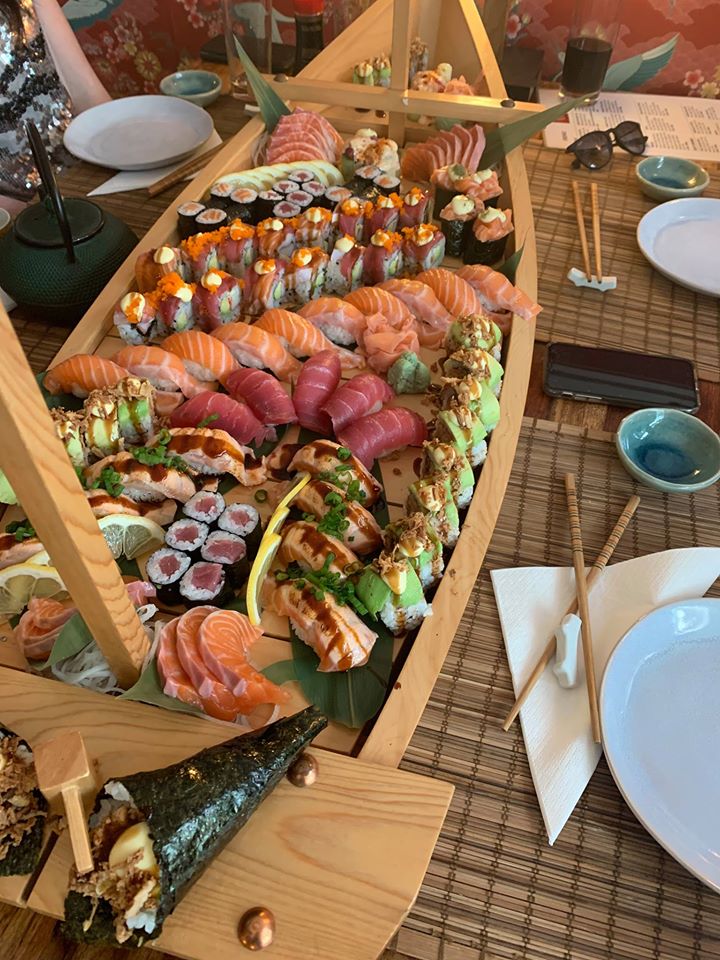 One of the most defining attributes of this amazing restaurant (other than the glorious sushi bites) is that they serve their sushi and sashimi on fun service-ware. Sometimes your chosen sushi will arrive on a wooden board or the usual kind of plate you'd expect sushi to arrive on (nothing out of the ordinary there), but then sometimes your sushi will arrive on a bridge, or part of a tree stump… Our favourite piece of service-ware, however, is the huge wooden ship that the larger sushi and sashimi platters are presented upon. Highly Instagrammable, highly awesome, and memorable as heck. The mixture of amazing flavours and fun is something we whole-heartedly enjoy, and it definitely adds a certain something to your lunch or dinner.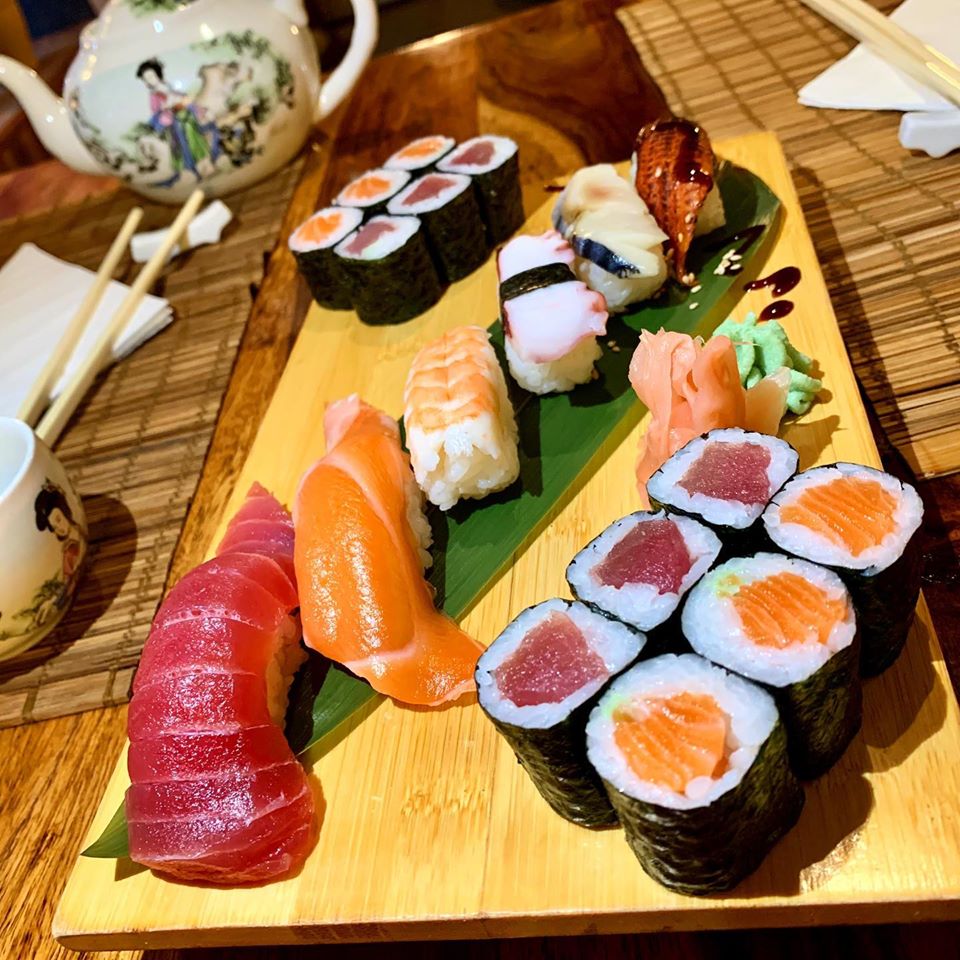 So if you're passionate about sushi and you're looking to get your fix – we suggest you drop everything you're doing and visit Sushi Passion. Mouth-watering sushi bites await!
Now offering Independent Birmingham Members: 10% off the bill (Monday – Thursday) or a FREE glass of Classic Sake with your meal (Friday – Sunday)