'THERE ARE FEW HOURS IN LIFE MORE AGREEABLE THAN THE HOUR DEDICATED TO THE CEREMONY KNOWN AS AFTERNOON TEA' – HENRY JAMES
How to choose the most important ritual of British life. Rainy Sunday afternoons, cooked breakfasts and cold pints in quiet country pubs all vie for attention. One ritual, however, has endured throughout the ages: that quiet corner of an afternoon devoted, with care and delicacy, to the enthusiastic consumption of tea, cake and scones.
Once the limited preserve of ladies in manor houses – discussing the affairs of the day while dunking biscuits into tiny china cups and buttering sconces taken from towering, high-tiered cake stands – Afternoon Tea is now open for all to enjoy. The tiny cakes, the delicate sandwiches, the warming tea and little fingers raised high to the sky are available to both afternoon tea veterans and newcomers alike. So when you combine fantastic Afternoon Tea with a true Birmingham hidden gem, things get exciting. Right?
Introducing The Edwardian Tearooms at BMAG.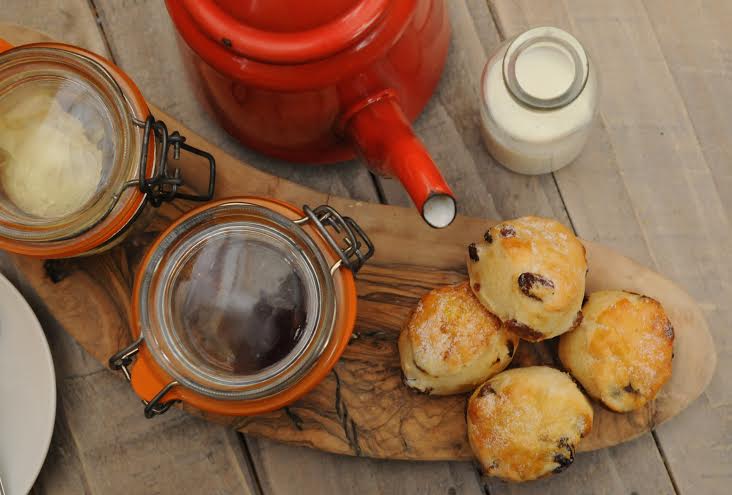 Now before we get down to the business of talking tea and afternoons well spent, let us just take a brief moment (probably not so brief) to wax lyrical about the utterly brilliant Birmingham Museum and Art Gallery. It's brilliant, the end. Just kidding, we've a little more to say on the matter than that. A bastion of culture and a true icon of Birmingham, the Birmingham Museum and Art Gallery (known affectionately as 'BMAG' by those who lose acronyms) is a cultural hotspot in Birmingham and houses some of the UK's finest art and artefacts from across the centuries.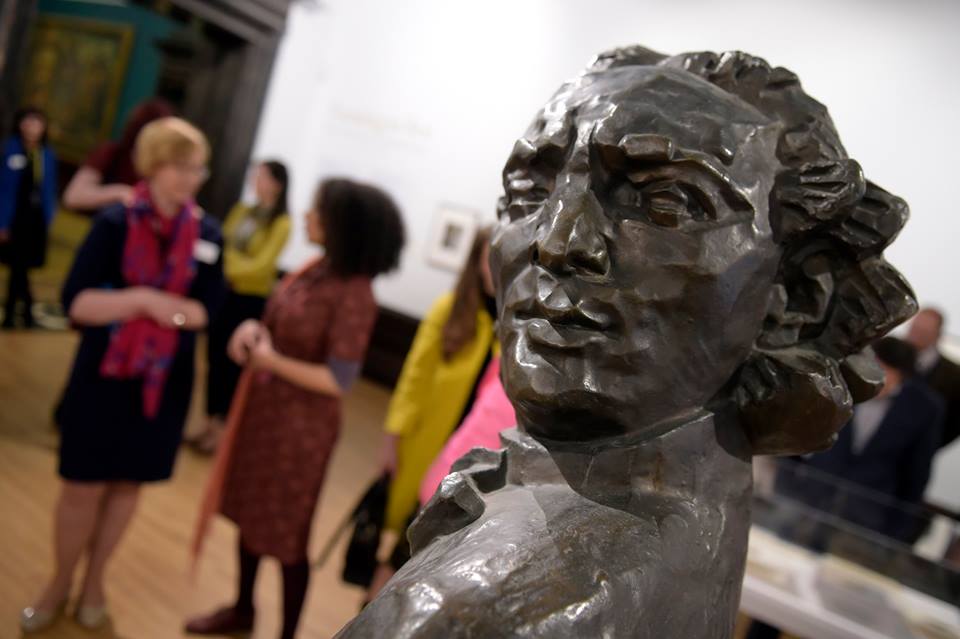 Indeed, within the beautiful (and highly photographed) Grade II listed building there are over 40 different galleries, showcasing art, applied art, social history, archeology and ethnography. And no, we have no idea what the last one means either. Famous for their Pre-Raphaelite paintings (part of the largest public Pre-Raphaelite collection in the world), along with their Staffordshire Hoard gallery and collection of art and artefacts spanning seven centuries of European and world history and culture, it's safe to say that BMAG is a marvellous institution of learning and culture in our city and a magnificent ambassador for Birmingham and for the arts. All hail BMAG!
IB Top Tip: there's a rather ace gift shop within BMAG where you can purchase curios and keepsakes from your visit. Support local and celebrate Birmingham in one fell swoop.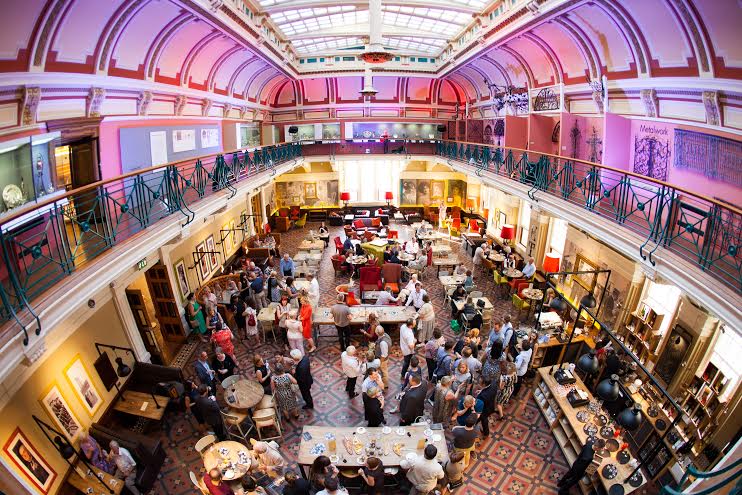 Now, to tea. Afternoon Tea is a phenomenon sweeping the nation. We love it here in Birmingham and there are many places to indulge in this glorious post-lunch pastime. We're here to tell you that an afternoon spent indulging your foodie cravings in The Edwardian Tearooms is an afternoon well-spent. Very well-spent. Indeed, one of Birmingham's hidden gems (we bet you didn't even know there was a tea room within BMAG), The Edwardian Tearooms offer keen culture vultures a range of snacks, teas, coffees, cakes and more within the beautiful and historic setting of Birmingham Museum and Art Gallery.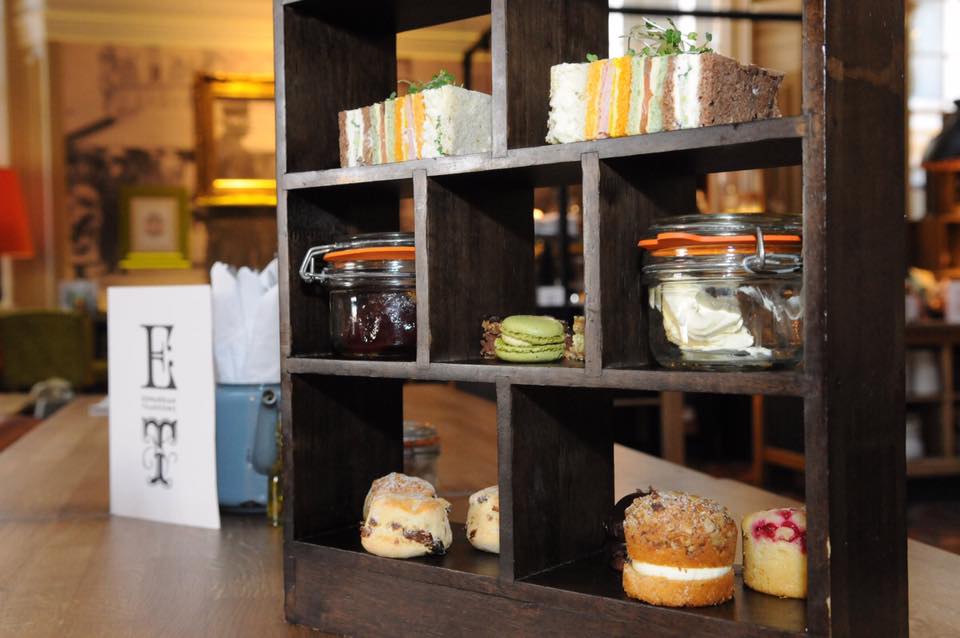 So in terms of food and drink offering, just what can you fill your bellies with at The Edwardian Tearooms? Well, it turns out that there's a rather diverse array of food and drink available at this splendid cafe. From delicious brunches (Full English, eggs Benedict, French toast) to lunchtime treats (hand-carved ham, battered cod and chips, fish finger sandwiches) and afternoon eats (meat and cheese platters, cakes and salads), The Edwardian Tearooms has everything you could possibly need to fuel yourself up for an afternoon of culture and discovery.
In addition to their lovely everyday menu, The Edwardian Tearooms is also a brilliant place for a spot of Afternoon Tea. Grab yourself a tea-buddy and then grab a seat at the tearooms – you're in it for the long-haul. Priced at an extremely reasonable £13.50 per person, The Edwardian Tearooms Afternoon Tea induces: scones, strawberry preserve and Devon clotted cream, a selection of sandwiches and afternoon cakes served with a choice of loose leaf tea or freshly ground coffee. You can even up your Afternoon Tea game by a factor of 12 by adding a glass of Champagne to the proceedings (a sure fire way to impress any date we thinks). Well played you, well played.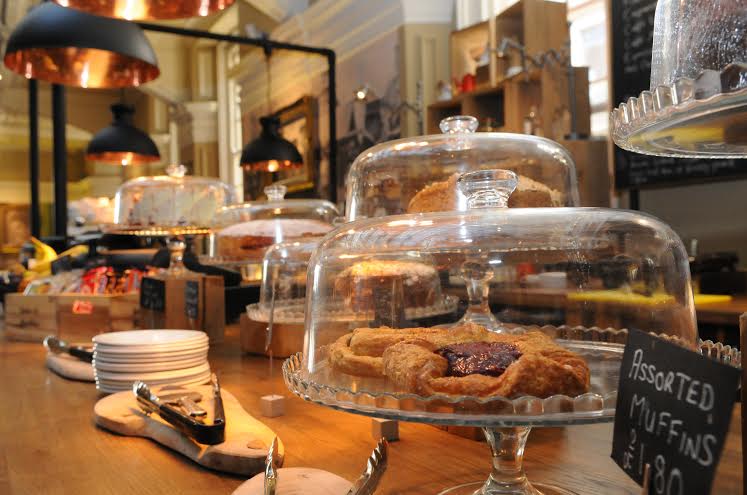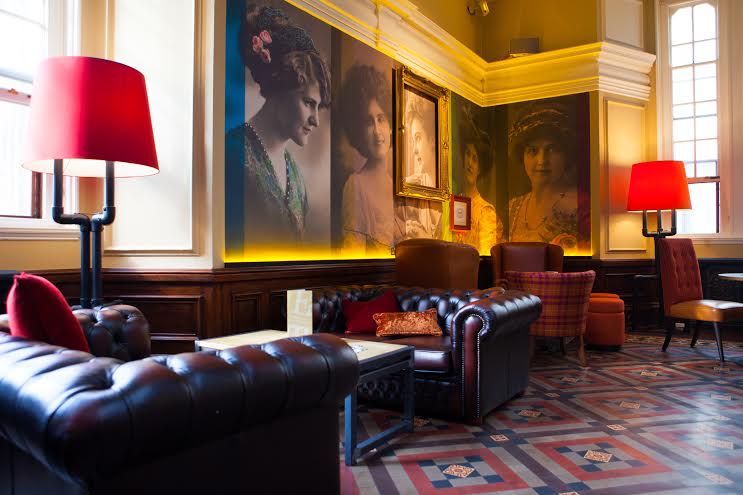 So, if you're out and about one day soaking up the culture at Birmingham Museum and Art Gallery and fancy indulging in a spot of Afternoon Tea, or you simply wish to discover one of Birmingham's true hidden gems, then a trip to The Edwardian Tearooms at BMAG is definitely in order!
Now offering Independent Birmingham Members: 10% off the bill (Monday – Friday) AND 10% off the bill at The Edwardian Tearooms late-night openings