Are dripping, filthy burgers your kind of thing? Good. Because they're ours too.
Introducing The Meat Shack.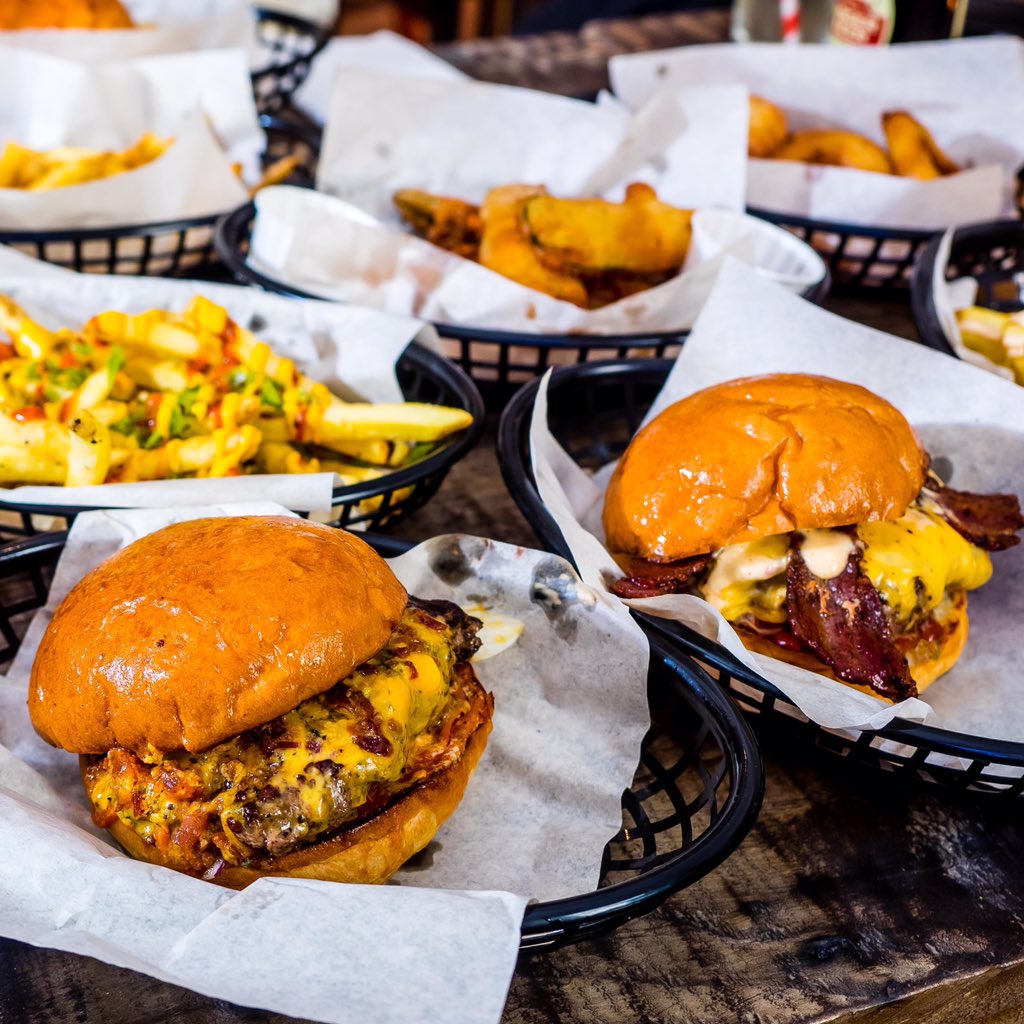 Located on Thorp Street (just around the corner from Birmingham Hippodrome), The Meat Shack is where all your burger-related dreams will come true. Literally all of them.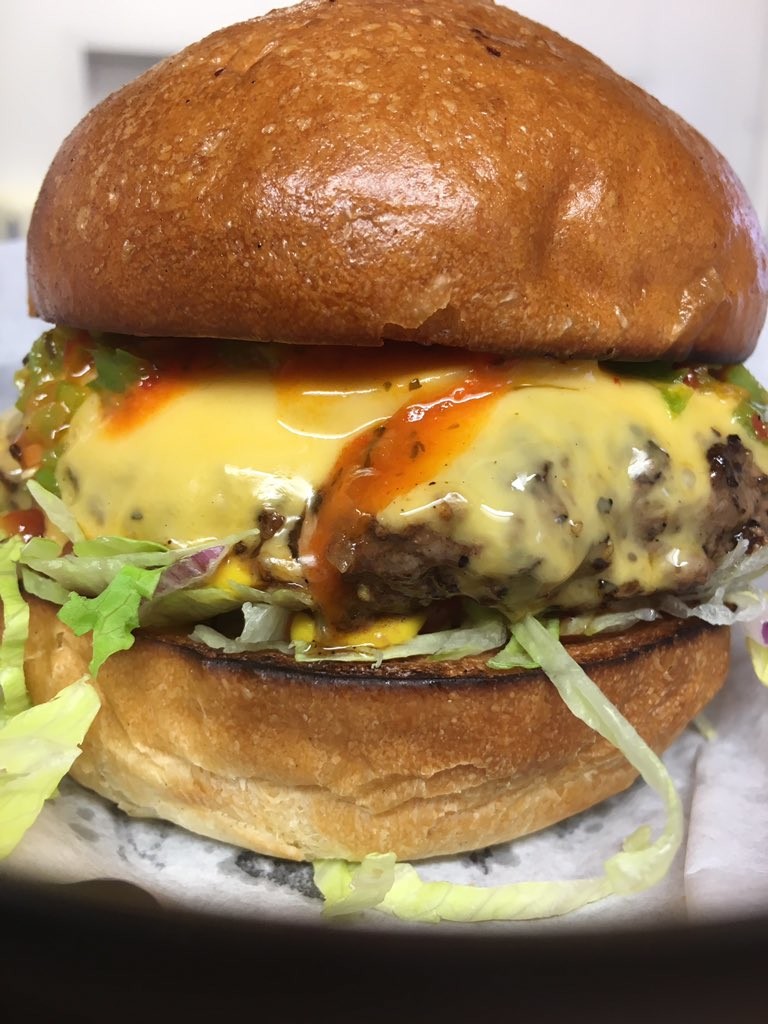 While simple in style, the burgers are what you've come for and they certainly do all the talking. Now before we continue, we'd just like to share with you our pro tip when it comes to enjoying burgers, be it here or anywhere else – always double your patty. It's just the done thing, ok?
So, to the burgers. Inside your burger of choice comes a 5oz hand-smashed (yeah, you heard correct – smashed) patty which is crisp on the outside and dripping with filthy goodness on the inside. Hungry yet? We are! Topped with anything from blue cheese and buffalo sauce to streaky bacon to Rib Man Holy F**k hot sauce, you really, really need these burgers in your life. They also serve up a preeeeety darn tasty veggie burger too, consisting of deep fried halloumi, mushroom and crispy onion flakes – meaning that the veggies in your life aren't left out of the feasting. Nicely done The Meat Shack.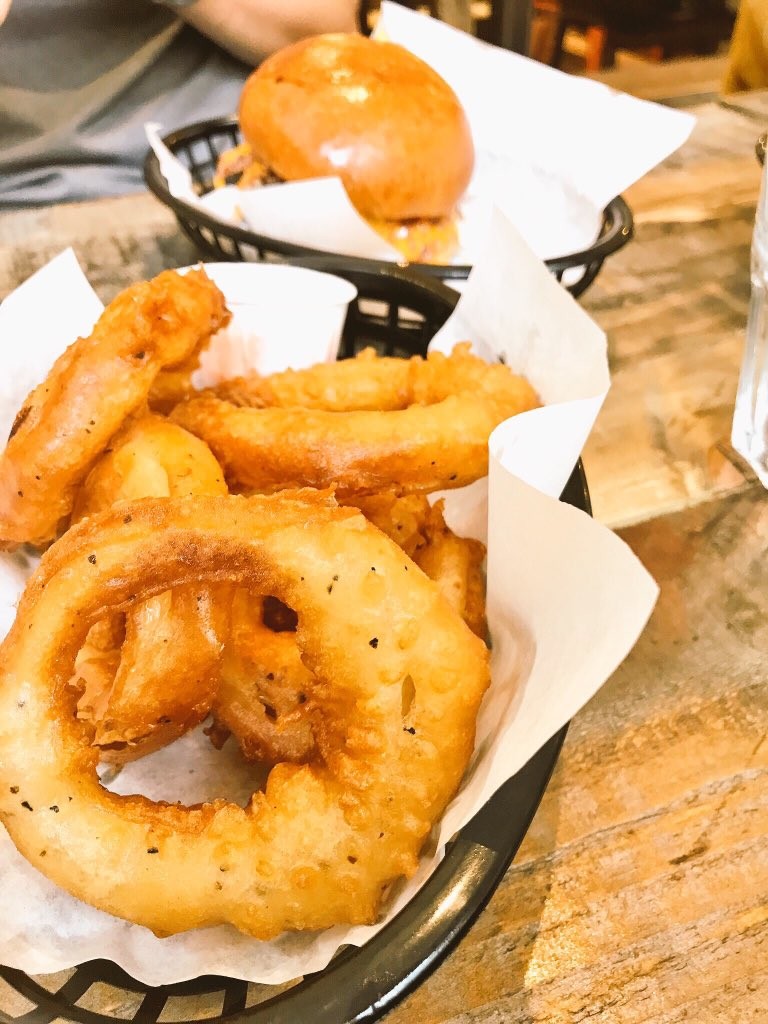 In addition to these obscenely immense boigers, you'll be needing sides. Now, here at IB we like to do what we call the 'IB Special' which is to order 2 burgers. Because we're remorseless eating machines and we like The Meat Shack's moves. If you can't handle 2 burgers, that's ok – instead you can order a burger and some sides. Or, if you're a legend, 2 burgers and sides… The onion rings are our side of choice (they're crisp and delicious and come with some kind of spicy sauce that looks like ketchup but in the biggest plot twist in recent history, isn't). The frickles (fried pickles) and mountainous fries slathered in all kinds of goodness are also very, very ace. We recommend you order one of everything, otherwise your burger might get lonely.
With craft beer available in the form of draught or can, soft drinks (root beer is a great choice) and fine wine by the glass or bottle (for the fancy ones among you), The Meat Shack is the complete burger experience. Cool decor, ridiculously amazing burgers, strong side game and, just to reiterate, ridiculously amazing burgers. Your next move: drop everything you're doing right now and head there immediately. You can thank us for the top tip later.
Onward, for burgers and for glory!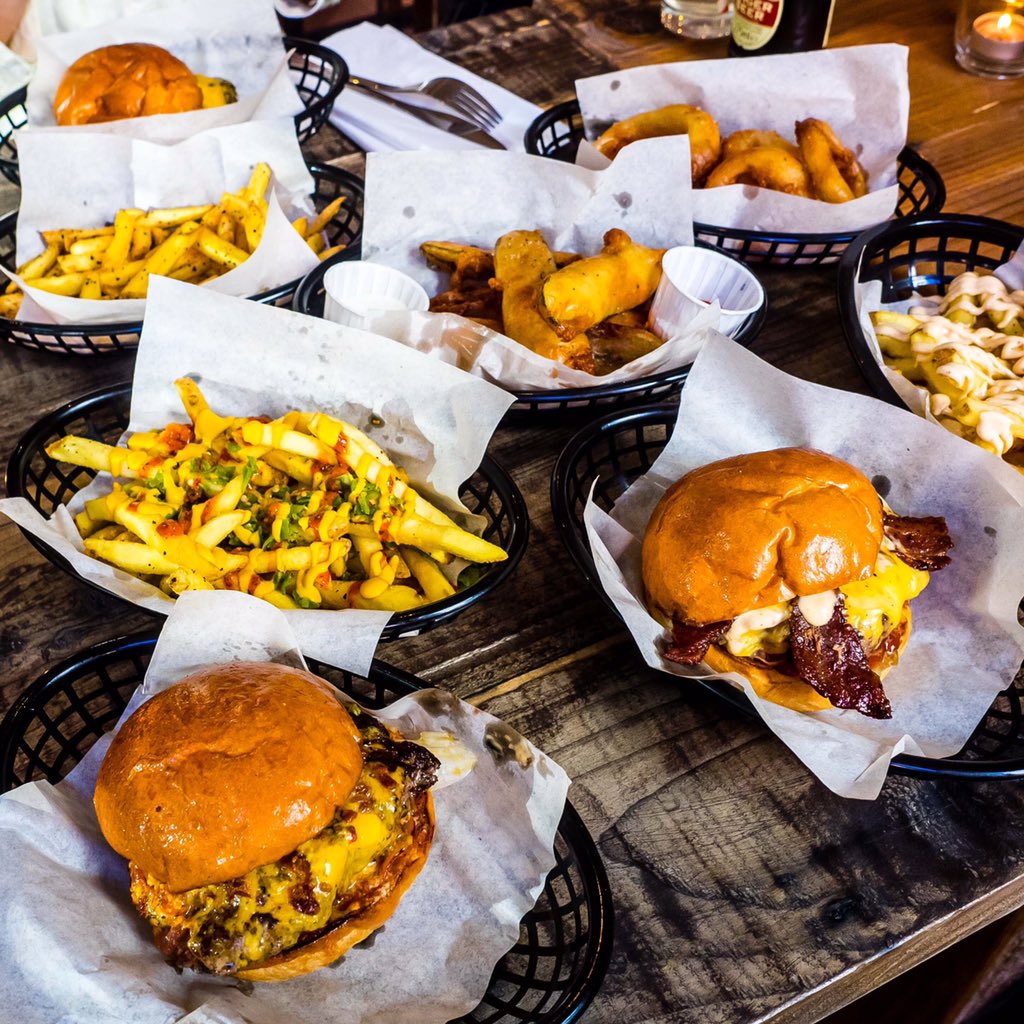 Now offering Independent Birmingham Members: 10% off burgers.