Year on year, more and more people are choosing to follow a vegan lifestyle.
Veganism is here to stay and with it, more vegan-friendly venues are popping up. If you think that going vegan means you have to miss out on your favourite meals and glorious flavours, think again.
Introducing The Vegan Kitchen.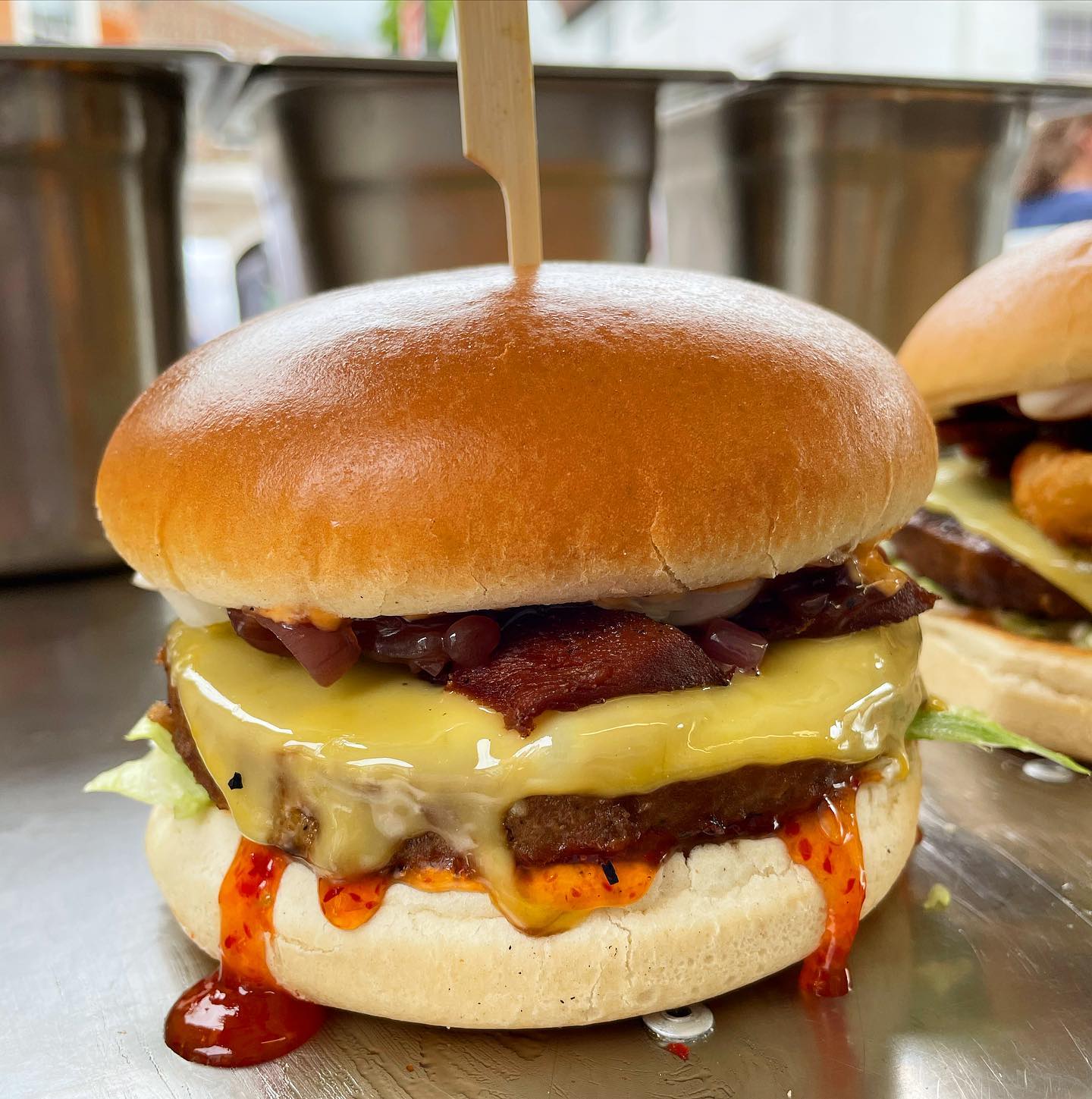 Located in the stunning Great Western Arcade, The Vegan Kitchen is the plant-based restaurant bringing tasty vegan junk food to Birmingham city centre.
The Vegan Kitchen was established in 2018 after the owners, Dan and Steph, felt there was a gap in the market for a seriously tasty, little bit naughty, vegan junk food offering. Feeling that this was something missing from Birmingham's culinary scene, they set out to change this and make sure that Brum's vegans could enjoy delicious, fresh, homemade, junk food whenever they felt like it.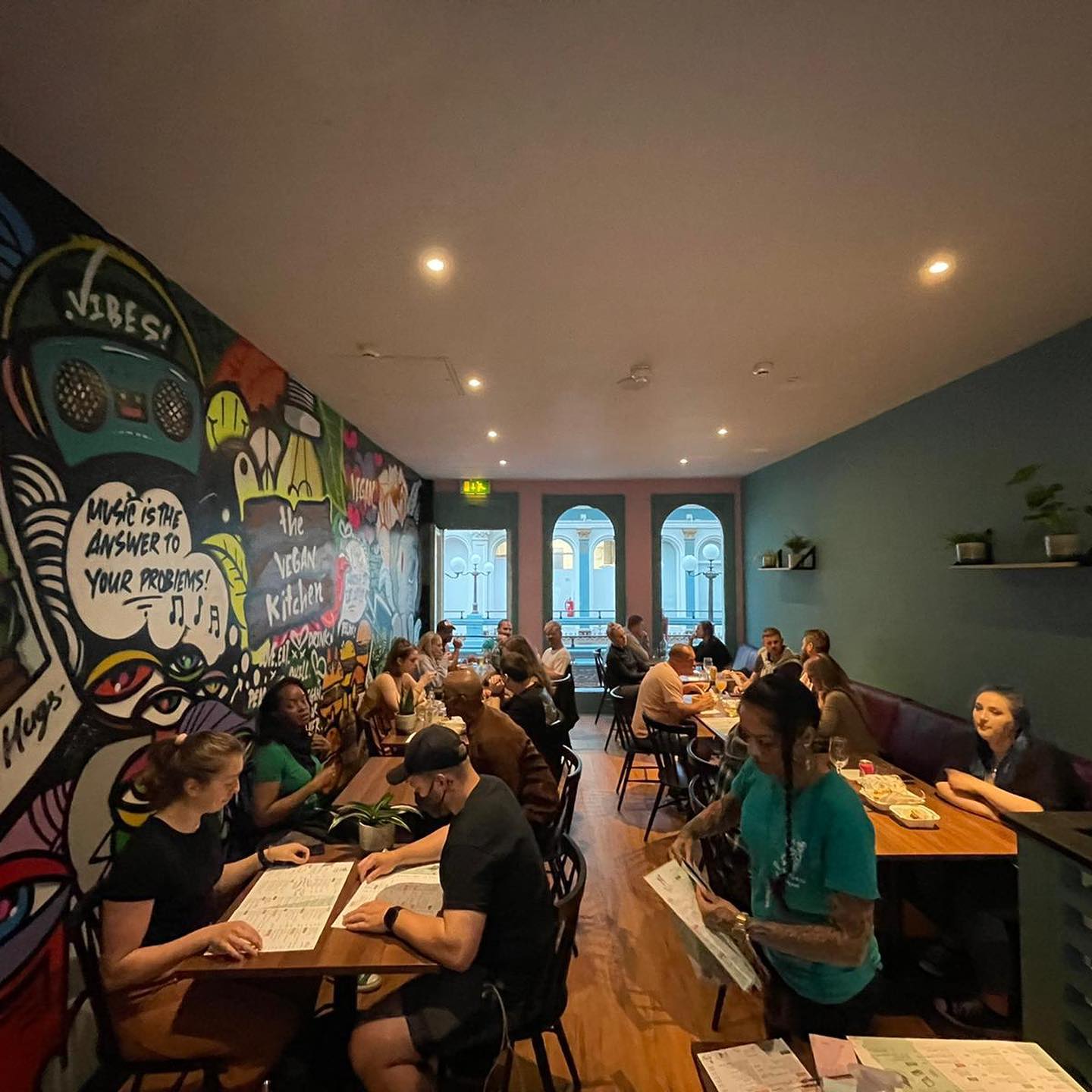 Dan and Steph wanted to recreate the delicious junk food meals they used to enjoy but using only plant-based ingredients. So, they took the leap to open in Birmingham's city centre to great response.
At The Vegan Kitchen they're all about creating easy, accessible food that everyone can enjoy and at affordable prices. They pride themselves on their generous portions and great value for money. They want to make plant-based food more affordable and accessible to everyone – vegans and non-vegans alike are welcomed in with smiles. If you're curious about trying vegan food, this is a great place to dip your toes into the plant-based world.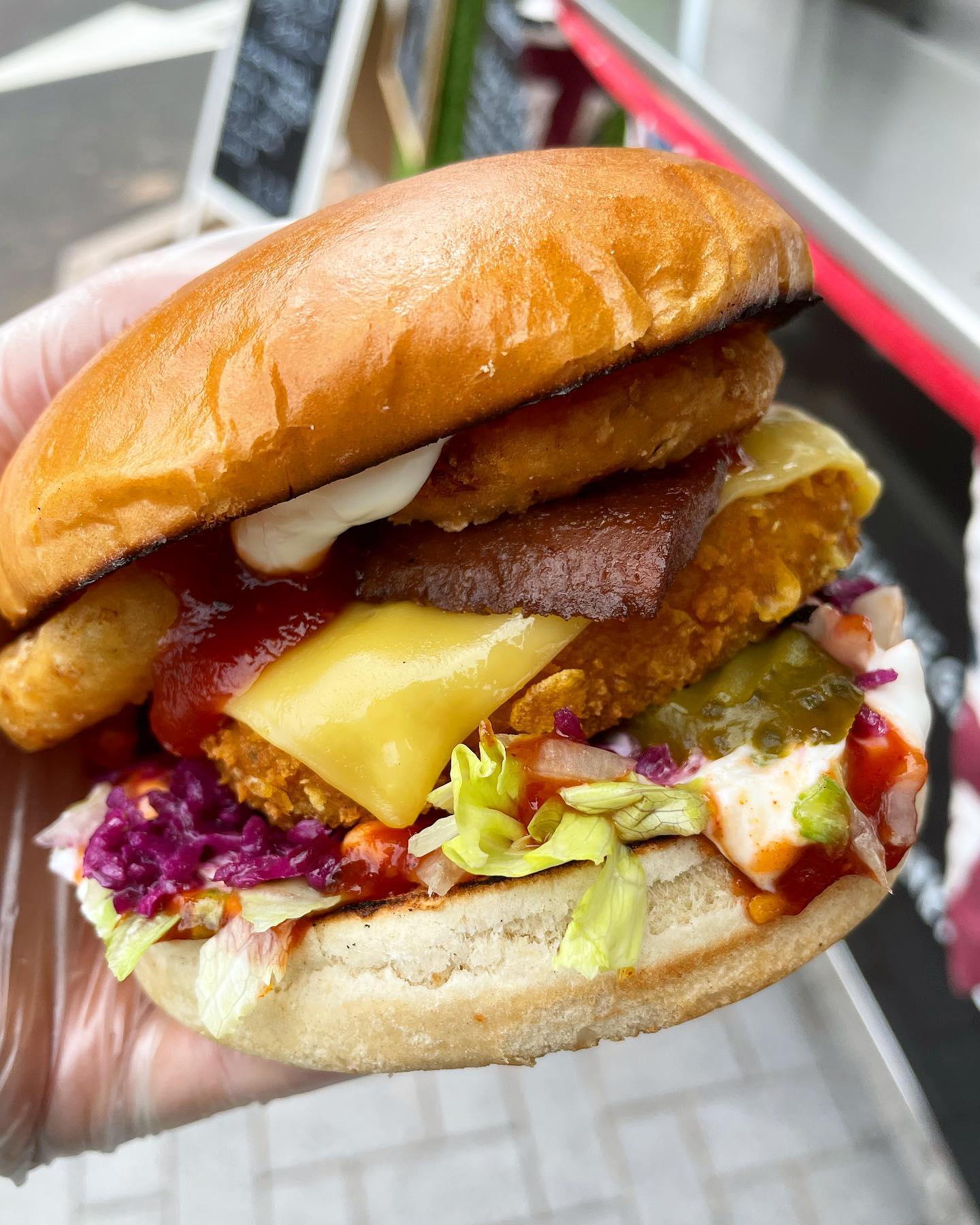 The Vegan Kitchen is all about creating a space for people to enjoy simple, honest food and great drinks with funky music; a happy place to be. Their décor is fun, bright and welcoming, giving a modern and stylish feel. From the multi-coloured floor tiles to the flower wall and the bright animal artwork, there's plenty to grab your attention, including the striking graffiti wall.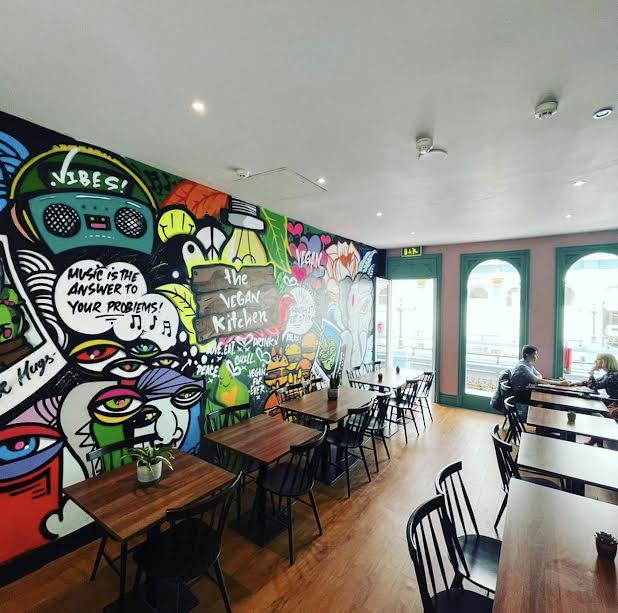 On the menu at The Vegan Kitchen are a selection of tasty, plant-based junk food dishes such as mushroom or cauliflower "wings", loaded fries and Hotdawgs, not to mention their signature Funguys Burgers (featuring The Vegan Kitchen's crispy shroom on a toasted brioche bun with all manner of tasty toppings). With sides like creamy mac & cheeze and onion rings, as well as desserts such as Lotus cheesecake and Oreo brownie, you can have a truly indulgent feast.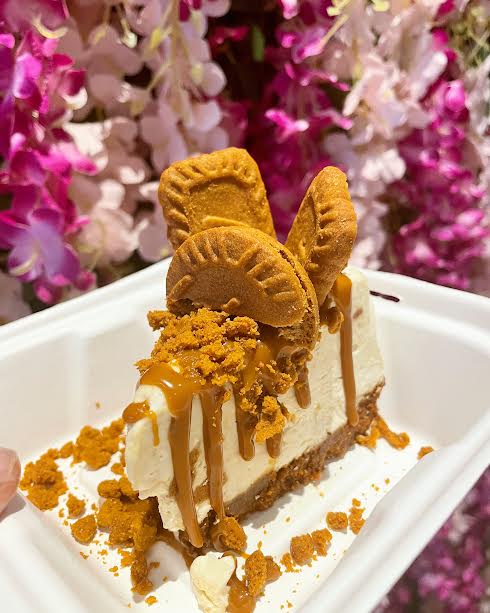 As well as all of the delicious food on the menu, The Vegan Kitchen have carefully selected a good range of vegan drinks (both alcoholic and non-alcoholic). In fact, you can just pop in for a drink if you prefer, although we're pretty sure you'll want to sample the delights of their food menu when you visit. Who can resist a mouth-watering homemade burger?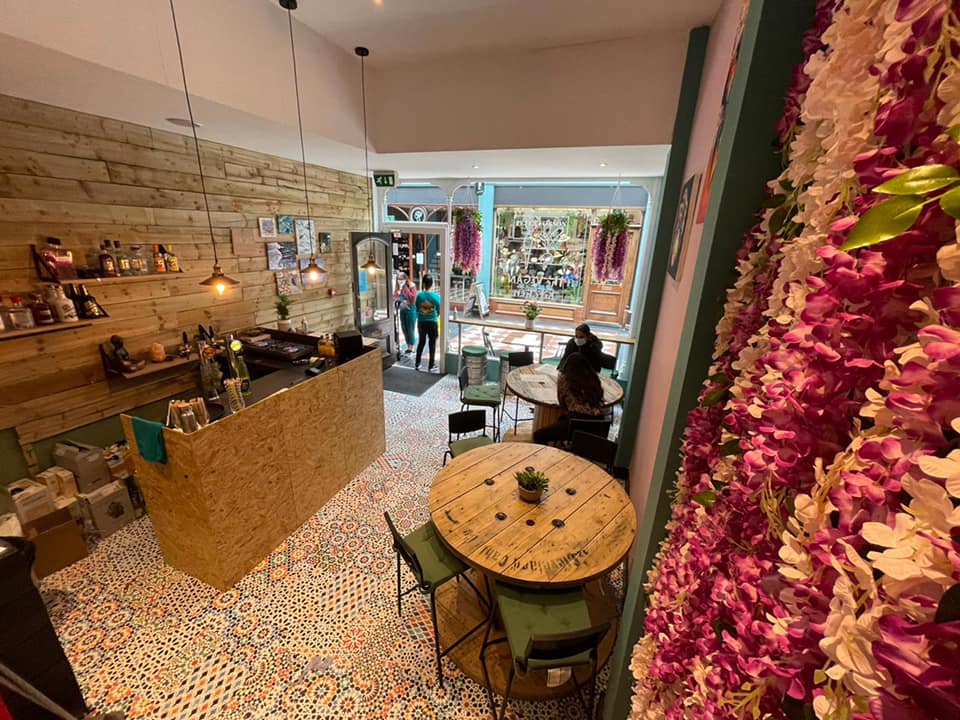 On top of the fantastic space (in the iconic Great Western Arcade), delicious food and great drinks, they're also passionate about doing their bit for the planet too. All of their food is served street food style in compostable containers, meaning less water needs to be used in the kitchen washing dishes, and the containers can be composted and returned to the earth.
If you're curious about vegan junk food, make sure you visit The Vegan Kitchen to discover why plant-based doesn't mean boring.
Now offering Independent Birmingham Members: 15% off food