'Look up at the stars and not down at your feet. Try to make sense of what you see, and wonder about what makes the universe exist. Be curious' – Stephen Hawking
Education is the cornerstone of modern civilisation, without which we'd be no different from the other creatures on this Earth. The ability to think, to express ideas and watch them transform from  half-formed concepts into practical means of travelling through space, plumbing the deepest depths of the oceans and curing the diseases that beset us, is a most wonderful thing – and it's no wonder that the visionaries and forward-thinkers of our time, and those throughout history, are so highly celebrated and revered. Hawking, Newton, Einstein – household names and inspirational figures to both young and old, immortalised by their contribution to the advancement of the human race. Dedicating their lives to enriching ours.
Indeed, it is these figures that young children should look up to as true role models – with eager minds ready and willing to learn about our planet, the universe and what drives us as human beings.
Welcome to Vincent Van Doodle – celebrating the cultural icons of our time through the medium of art.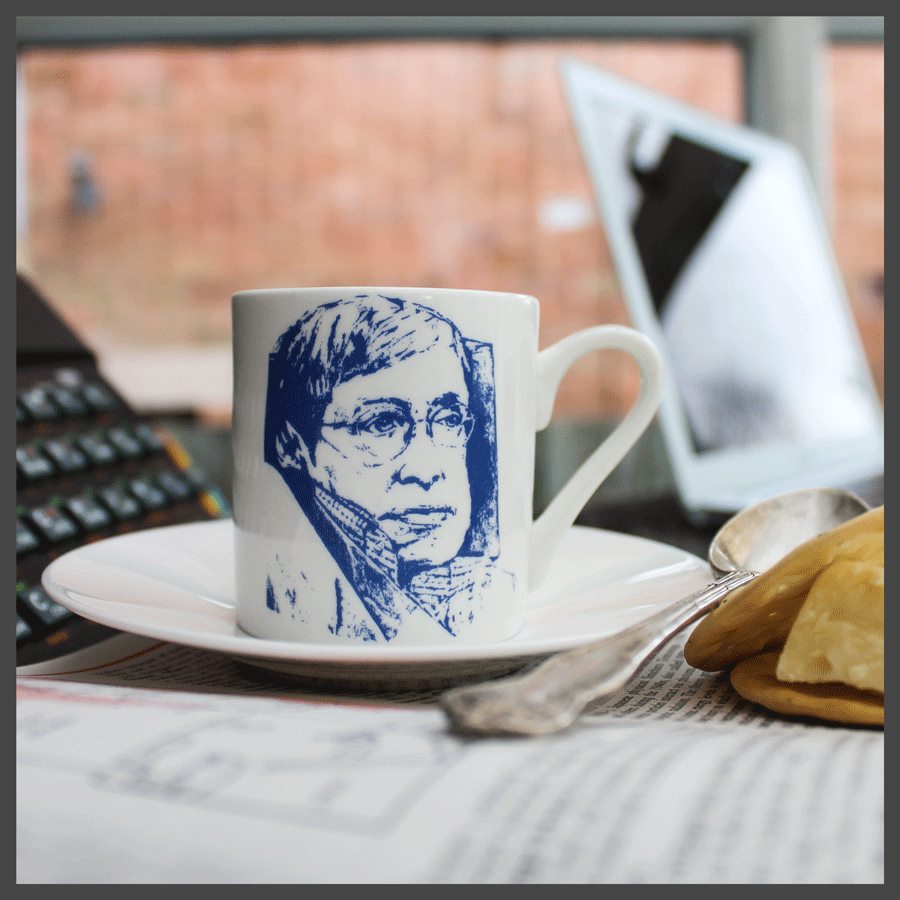 Located on Commercial Street (just around the corner from The Mailbox), Vincent Van Doodle is a quirky art and homeware shop dedicated to inspiring the younger generation to revere the iconic men and women who have contributed to our society throughout the ages.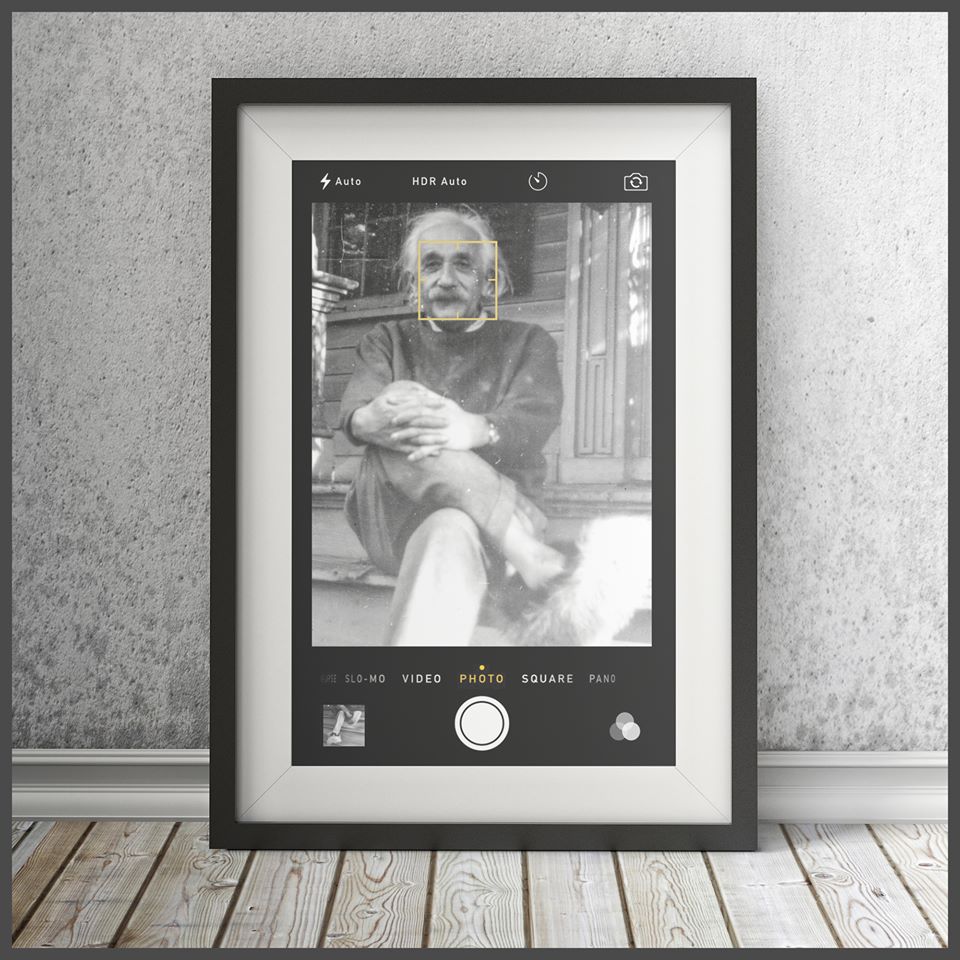 Designing and hand-making all the items found in store, Vincent Van Doodle is a fabulous find nestled in the heart of the city centre in which to acquire some of the most original and unusual homeware and gift ideas in Birmingham. Whether you're looking for a compelling iPhone-inspired photograph of Martin Luther King to add a little class to your living room, bowls and mugs with hand-drawn faces of the most celebrated and recognised scientists in history from which to enjoy an enlightened breakfast, or simply a funky cushion to add a nerdy edge to your cosy study, Vincent Van Doodle is brimming with all manner of intelligent homeware guaranteed to rekindle your love affair with science, history and pop culture all over again.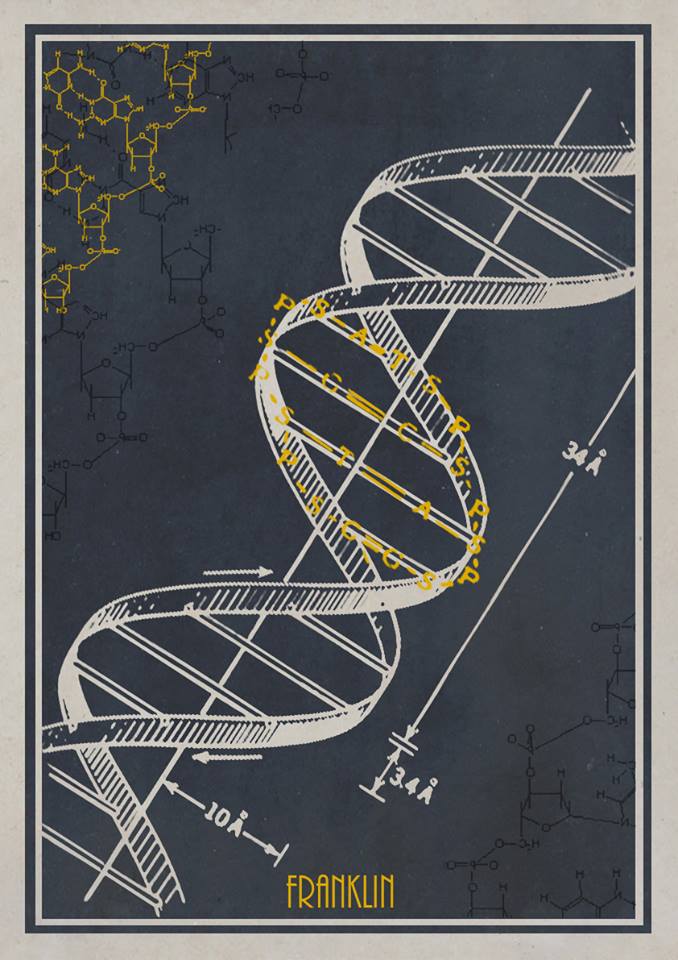 In addition to intelligent artwork and iconic photographs of prominent and historic figures, Vincent Van Doodle also specialises in providing educational and inspirational decoration for children's bedrooms, so that your child can spend their early years looking up to true role models such as Einstein, Darwin and Hawking – alongside Spongebob Squarepants of course, he's also pretty cool. From wallpaper to cushions, Vincent Van Doodle has everything you need to inspire your child from an early age to look to the stars and beyond.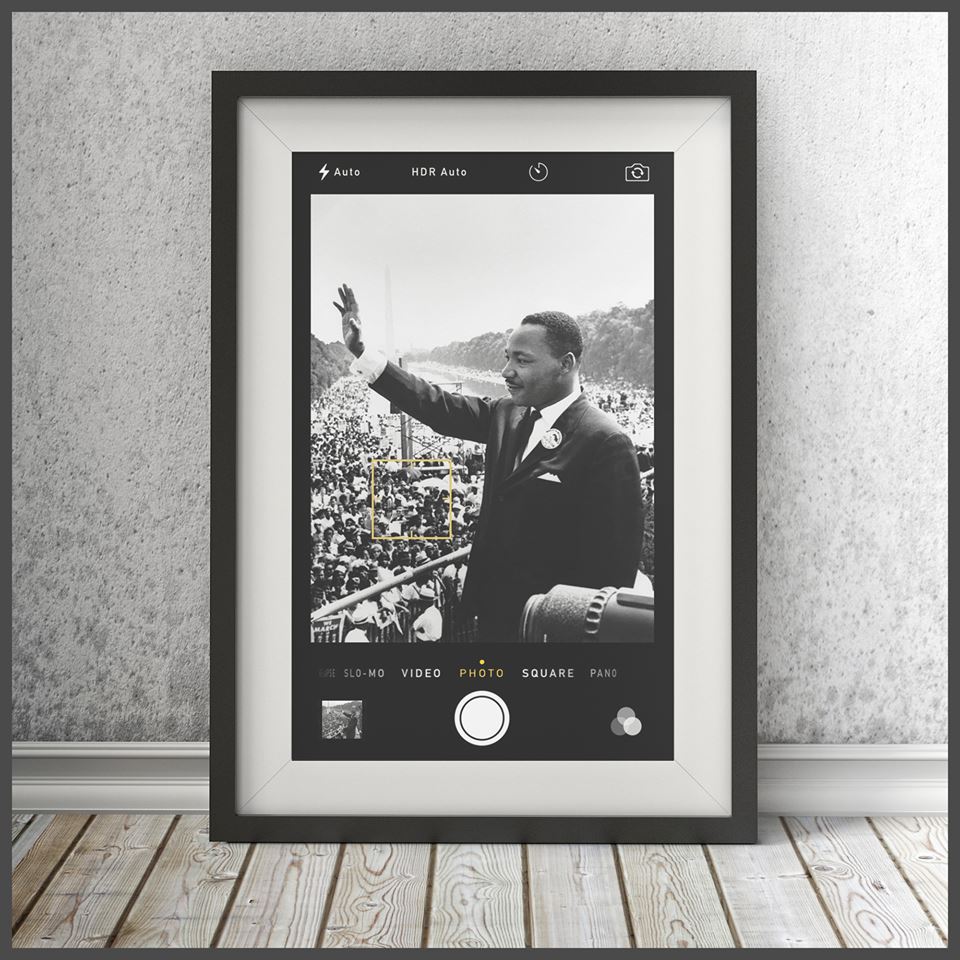 The shop itself, whilst small, is a lovely space crammed to the rafters with all manner of quirky objects and original, hand-drawn artwork – cluttered, but not to the point of confusion. Indeed, with its unassuming exterior, one which you could easily walk past without the faintest hint at just what is secreted within, Vincent Van Doodle is certainly one of Birmingham's hidden gems. With friendly owners, who just happen to design and build all the pieces on sale in the shop themselves, on hand to help guide you on your most noble quest to deck out your home with only the funnest, and most nerdy, kitchenware, homeware, wallpaper and more – it's easy to see why Vincent Van Doodle has already accrued a cult following of eager arts and crafts aficionados and science enthusiasts.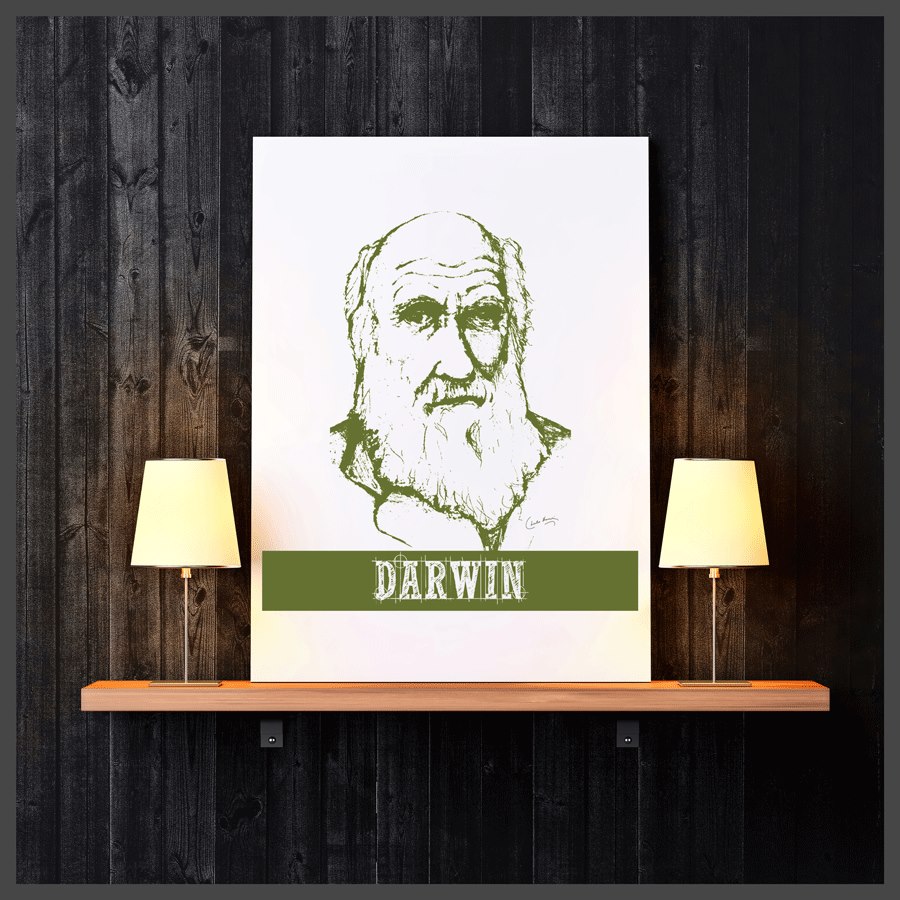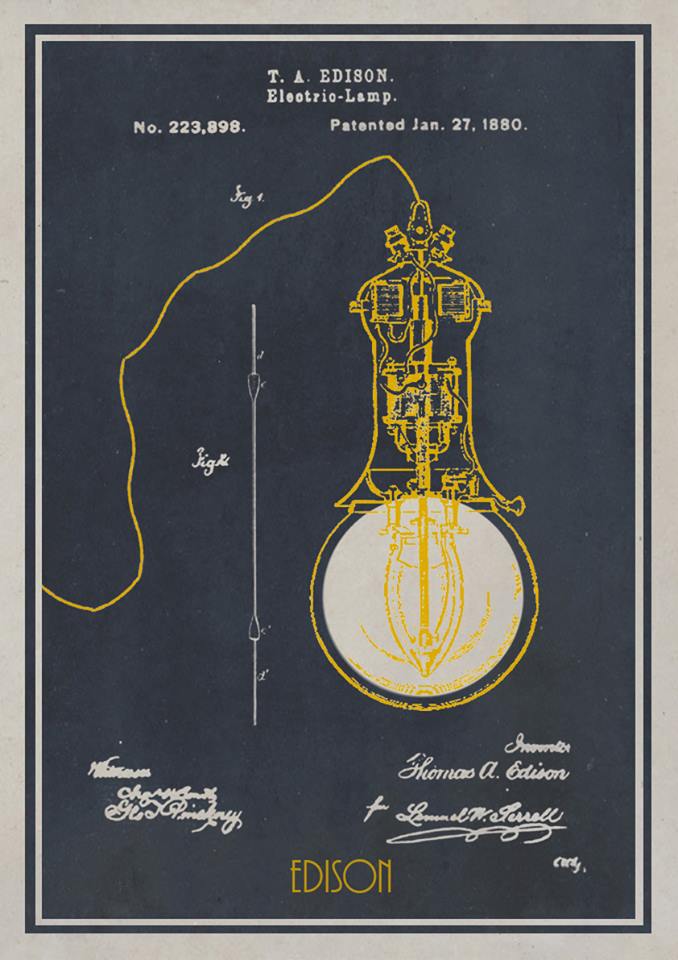 So, if you're looking for an original Edison lightbulb print to hang in your hallway or a set of Stephen Hawking crockery from which to eat an inspired breakfast, or you're simply looking for somewhere to discover fun and unusual prints and homeware with which to adorn your home, then a trip to Vincent Van Doodle is definitely in order.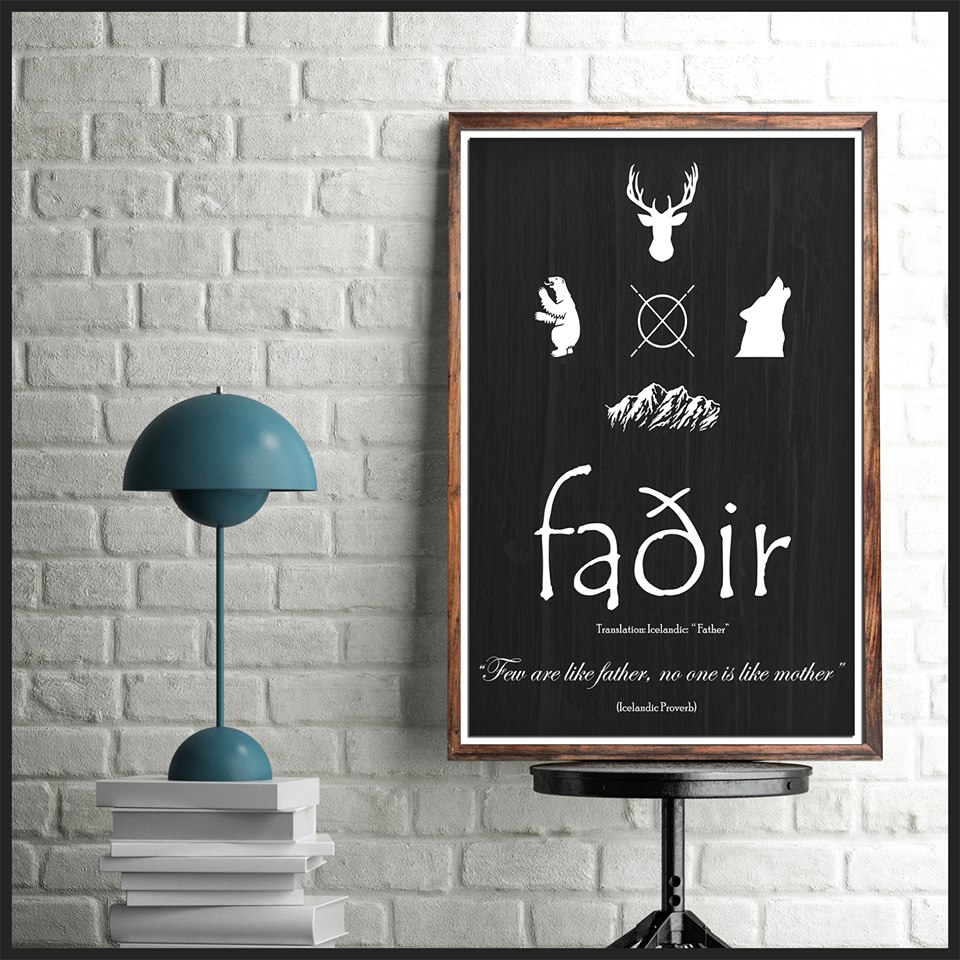 Now offering Independent Birmingham Members: 10% off all purchases
'I am just a child who has never grown up. I still keep asking these 'how' and 'why' questions. Occasionally, I find an answer' – Stephen Hawking