Birmingham is more than just the bustling city centre.
The suburbs on the outskirts of the city are very much a part of Birmingham and, unsurprisingly, you can find lots of awesome restaurants, bars, pubs, shops and more in these areas too. Edgbaston is just a short drive or taxi ride (or walk if you're feeling like stretching the legs) away and is home to some incredible bars and restaurants. Read on to discover 6 awesome Edgbaston indies that you NEED to visit.
Note: Whilst many businesses have now reopened, some are yet to do so. Social distancing is still in place and very important, please check each individual business' website for their up-to-date opening times and safety measures prior to visiting. Some businesses may require you to make a booking in advance.
Laghi's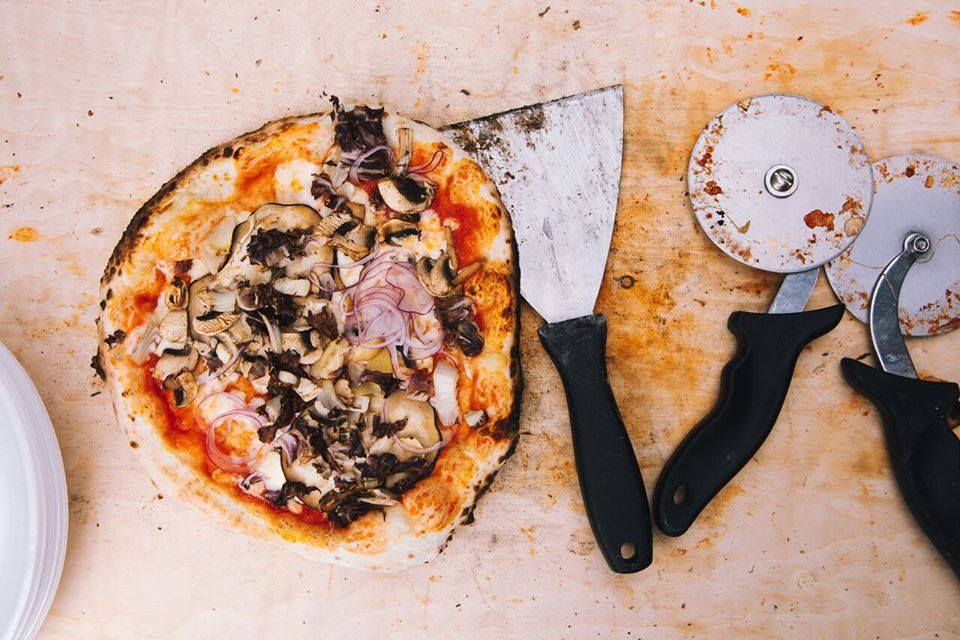 In Summary: Authentic Italian restaurant.
Where: 22-24 Islington Row, B15 1LD
What To Expect: The freshest seasonal ingredients combined into the most authentic Italian cuisine you will taste this side of the Mediterranean. Think incredible pizzas, homemade fresh pasta, beautiful deli meats and cheeses and some of the best doughnuts you'll ever have. Take away some of the best Italian products from their deli counter to enjoy at home.
Good For: Coffee and Pastries, Lunch, Dinner, Date Night, Families.
IB Deal: 10% off the bill (Monday – Thursday) OR 20% off take-away pizzas (anytime)
LA-POP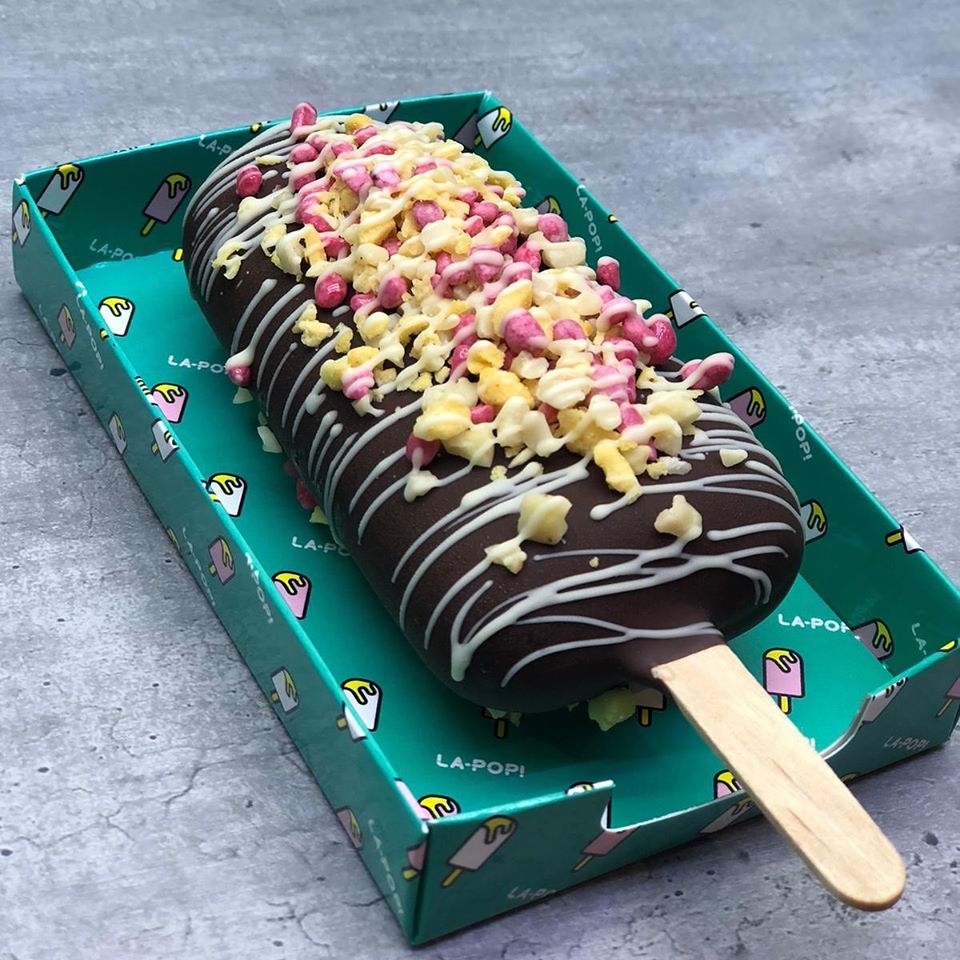 In Summary: Build-your-own gelato lolly shop.
Where: 38 Islington Row, B15 1LD
What To Expect: Create your own bespoke gelato lolly, with hundreds of different flavour combinations available. Chose your gelato flavour, dip it in one of six chocolate flavours, cover in as many toppings and sprinkles as you wish, and voila – your very own bespoke lolly creation. A fun, bright and colourful shop and a fun dessert concept. They also serve coffee and tea too.
Good For: Dessert, Treat, Children, Families, Coffee, Ice Cream.
IB Deal: 10% off the bill
The Edgbaston Boutique Hotel and Cocktail Bar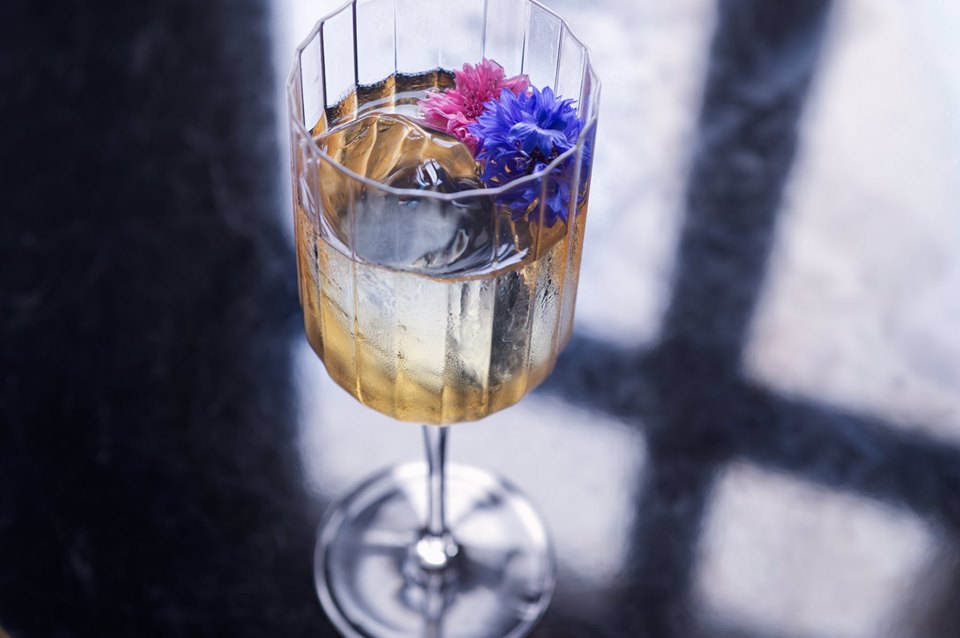 In Summary: Boutique hotel and chic cocktail bar.
Where: 18 Highfield Road, B15 3DU
What To Expect: Some of the very best cocktails in the city in a beautiful, chic, art deco lounge. Well-known for their decadent and delicious Afternoon Tea, featuring a range of sweet and savoury bites, and freshly baked scones with jam and clotted cream. Also a boutique hotel with a small number of comfortable and stylish rooms.
Good For: Drinks, Afternoon Tea, Celebrations, Overnight Stay.
IB Top Tip: In summer, sit outside in their sunny terrace as you enjoy your Afternoon Tea or cocktails.
The Blue Piano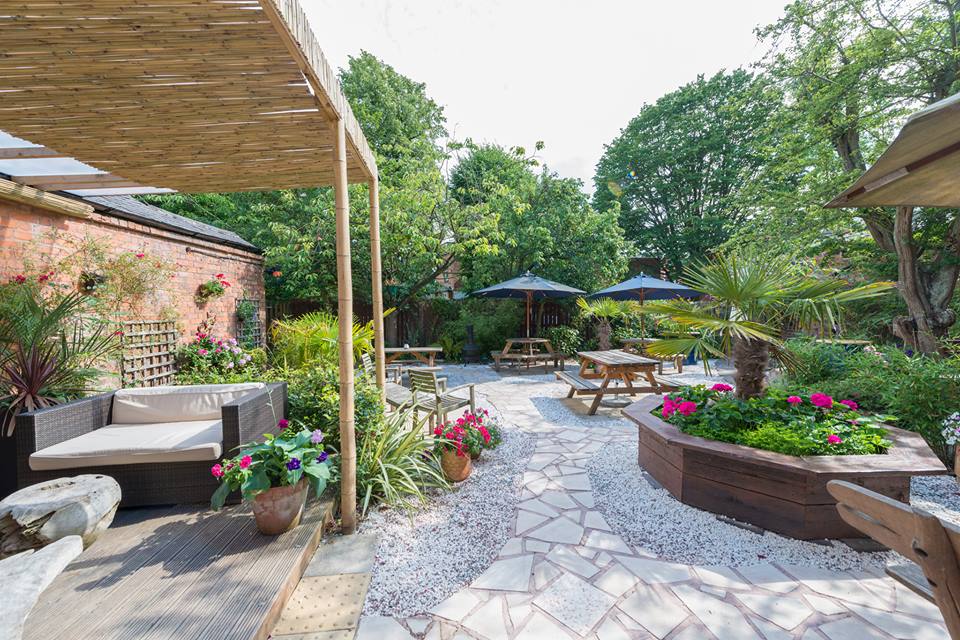 In Summary: Lively bar, restaurant and live music venue.
Where: 26 Harborne Road, B15 3AA
What To Expect: A fun and quirky bar, restaurant and guesthouse known for their eclectic array of live music events. They have a beautiful garden to enjoy in the summer months. Located in a stunning Edwardian property and inspired by South East Asia, particularly Singapore. Featuring a real blue piano and a South East Asian-inspired food menu.
Good For: Date Night, Drinks, Dinner, Overnight Stay, Live Music, Garden.
IB Top Tip: In summer, all of their live music events are held in their beautiful garden – a great way to spend a summer evening.
Loki Wine And Deli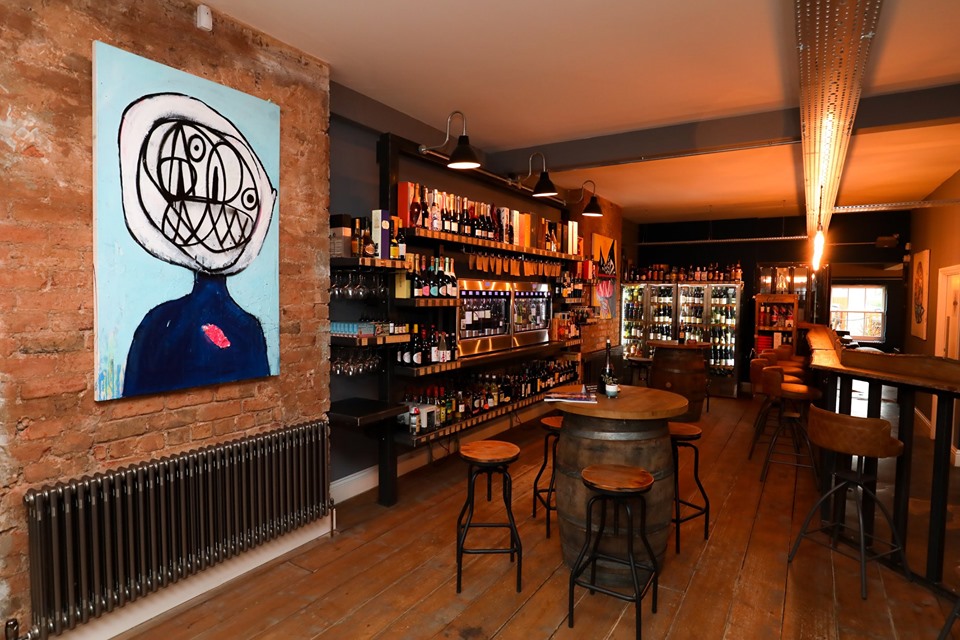 In Sumary: Neighbourhood wine bar.
Where: 10 Greenfield Crescent, B15 3AU
What To Expect: Stylish neighbourhood wine bar with a diverse and interesting selection of wines available by the bottle, glass, and to taste. Enjoy some delicious bites from the deli counter to accompany your wine. Passionate and knowledgable staff on hand to advise you and guide you to your new favourite wine.
Good For: Wine, Cheese, Drinks, Date Night, Tasting Events.
IB Deal: 10% off tasting card top-ups
Simpsons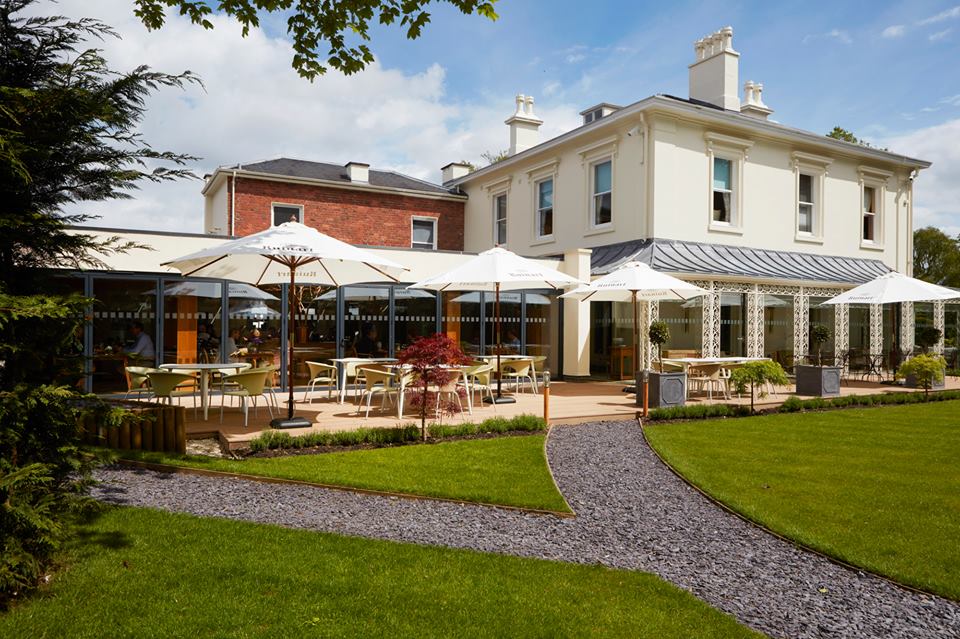 In Summary: Michelin-starred fine-dining restaurant.
Where: 20 Highfield Road, B15 3DU
What To Expect: Stylish restaurant with a Michelin star. Contemporary fine-dining using high-quality seasonal ingredients to produce elegant, flavourful dishes. Expect tasting menus packed with beautiful ingredients, exciting flavour combinations and stunning presentation. A wonderful place for a celebration of any kind, or just a treat for a loved one.
Good For: Celebrations, Special Occasions, Dinner, Lunch, Date Night.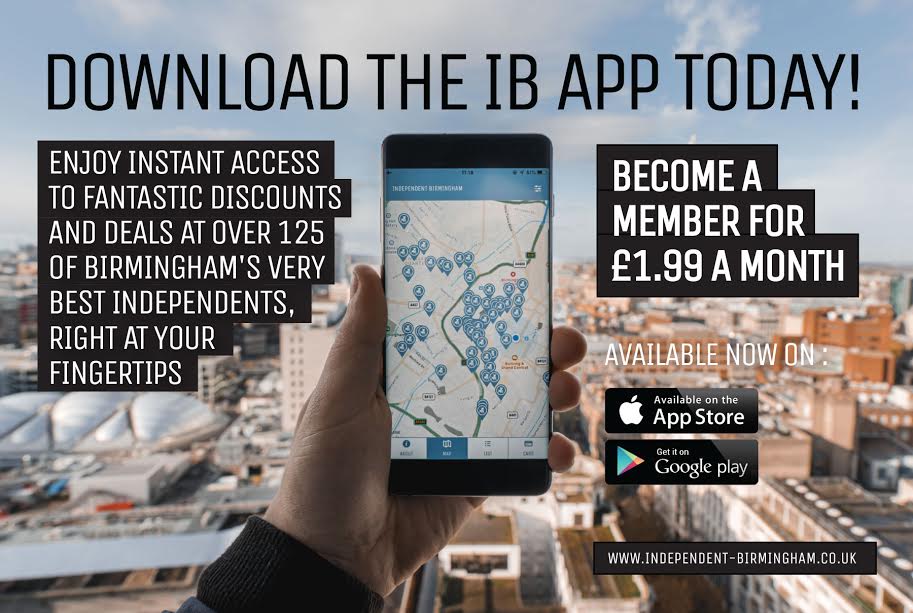 If you like to discover new hidden gems and support local, download the Independent Birmingham App.
Enjoy up to 20% off (alongside exclusive 2-for-1 offers, freebies and more) at over 125 of the very best independent cafes, bars, restaurants, pubs, theatres, cinemas, hotels, shops and experiences in Birmingham – including: Digbeth Dining Club, The Electric Cinema, Carters, Indian Brewery Snowhill, Birmingham Hippodrome, Adam's, Zindiya, The Meat Shack, Baked In Brick, BoneHead, Purnell's Restaurant, Chakana, Tiger Bites Pig, Bodega Cantina, Stirchley Wines And Spirits, Wayland's Yard, Purnell's Bistro, Midlands Arts Centre, 40 St Paul's, The Plough, Hare and Hounds, Birmingham Repertory Theatre, The Jekyll And Hyde, The Rose Villa Tavern, Cherry Reds, The Prince of Wales, The Loft, Laghi's, Medicine Bakery, The Paper Duck, The Clean Kilo, The Early Bird Bakery and many more.
To download the IB App for just £1.99 a month on Apple, click here.
To download the IB App for just £1.99 a month on Android, click here.