Cluckin' hell Birmingham, this fried chicken dive bar is good. And by good, we mean gooooood.
Fried chicken. For some reason whenever someone utters those two words together, we collectively lose our minds. People LOVE fried chicken. And we get it. It's the ultimate comfort food. Perfect for rain, snow, or sunshine – fried chicken has been there for us through it all. Our weekend treat, our late night pig-out, in our dreams… it's been there for us through thick and thin. But folks, there's fried chicken and then there's fried chicken. Let's talk about the latter.
Introducing BoneHead.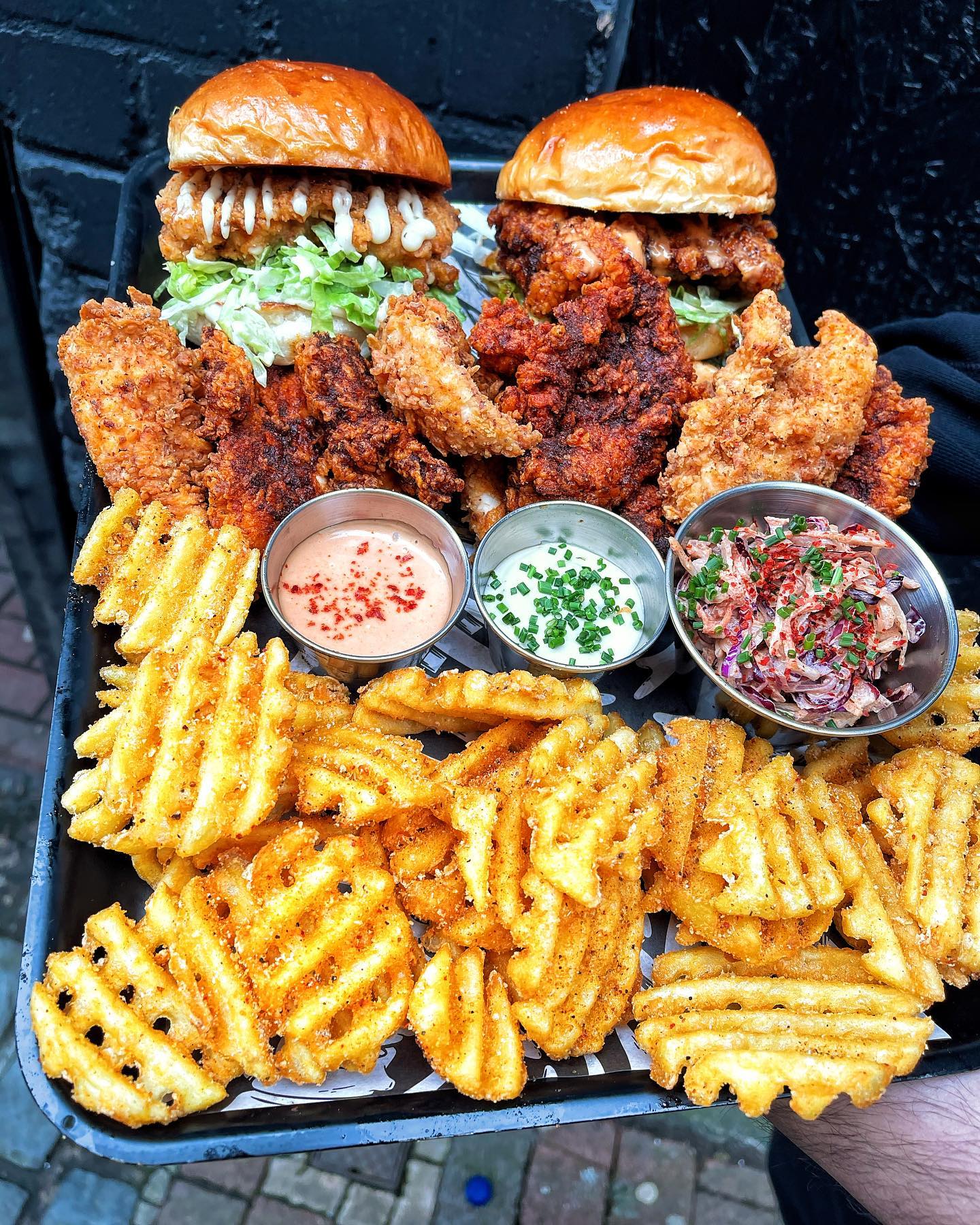 Located on Lower Severn Street (just off John Bright Street), BoneHead is the answer to all your prayers. That is, if your prayers completely revolve around fried chicken and craft beer. Which we're pretty sure they do.
Folks it's a match made in heaven, a winning combination – and BoneHead have utterly smashed it out of the ballpark with this addition to Brum's already incredible independent scene. Fried chicken is just one of those supremely joyous things in life, a real comfort food and treat to the senses. But like we said – there's fried chicken, and then there's fried chicken. BoneHead do the latter. They only use Cotswold chickens (arguably THE best chickens in the UK), and their batter is on a whole other level to the usual chain-chicken variety. They pour love, dedication and a few secret ingredients into it, and it tastes sensational. Crispy batter with a kick, coating tender, juicy chicken – we were in heaven the moment we sunk our teeth into their colossal burgers, and we stayed there as we demolished wings, thighs, seasoned fries and yet more chicken.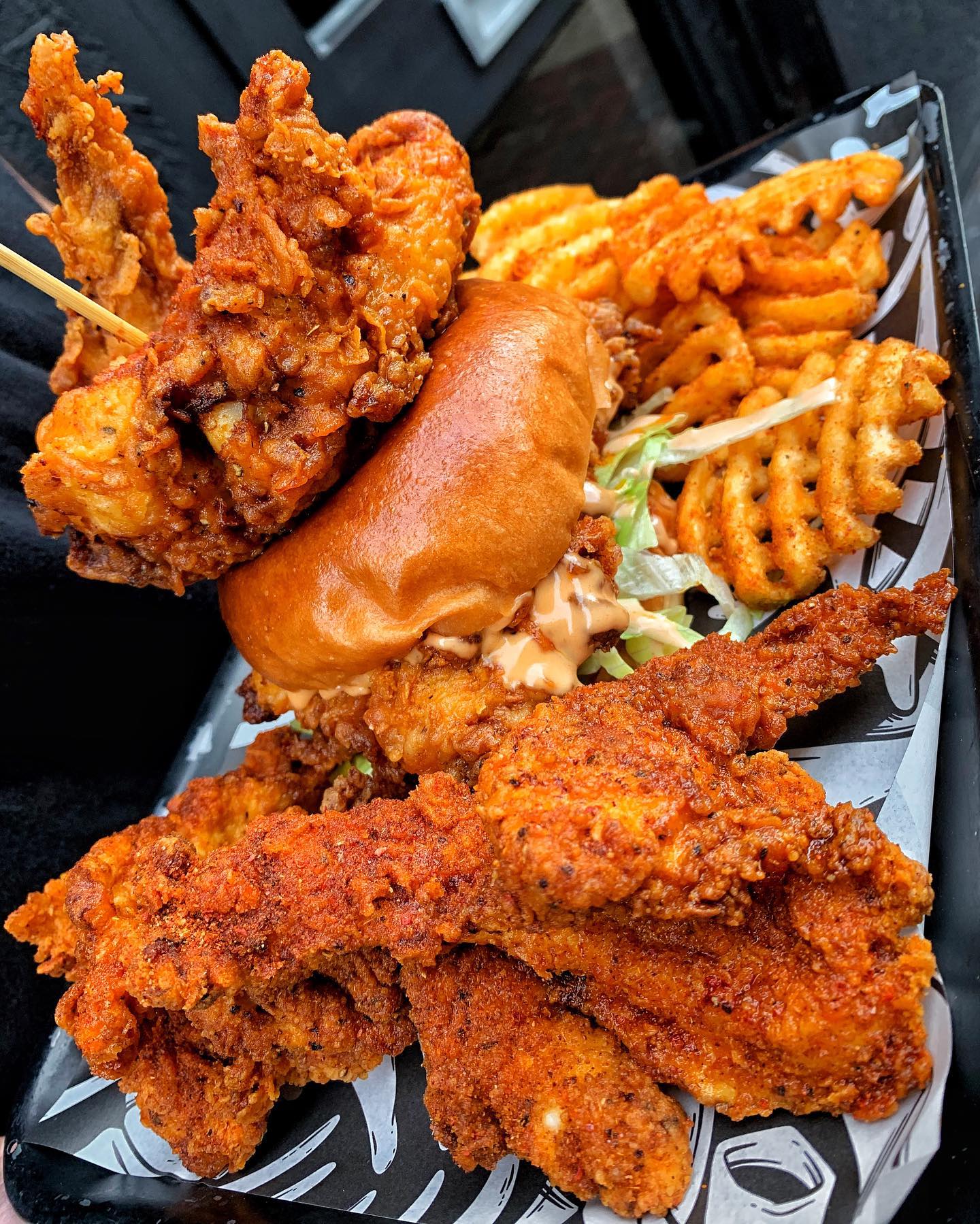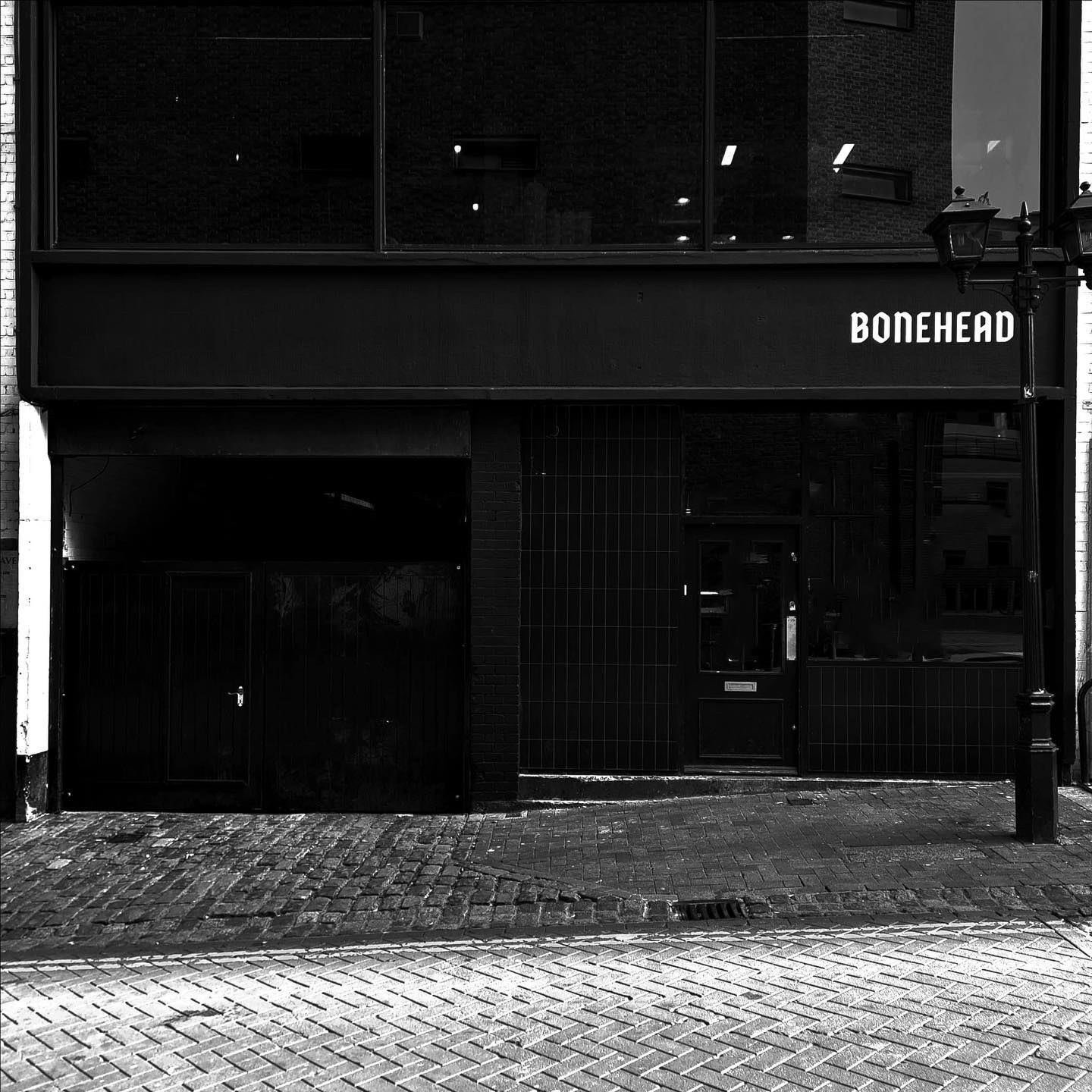 Another defining attribute of BoneHead is their extremely strong sauce game – you need to keep your fried chicken company, of course. This is no mere plunking down a pot of ketchup or mayo, however, we're talking about unique sauces created from scratch that pack a punch of flavour. Their house sauce is named 'comeback' – something one taste of the delicious chicken makes you want to do. Again and again. But if you're feeling adventurous, then ask for a selection of sauces. There are all kinds, and they are the ideal companion to your fries, or to upgrade your burger. Nicely done you, nicely done.
IB Pro Tip: Always check the specials board. Always. It's super enticing, and a great way to keep every visit fresh and exciting.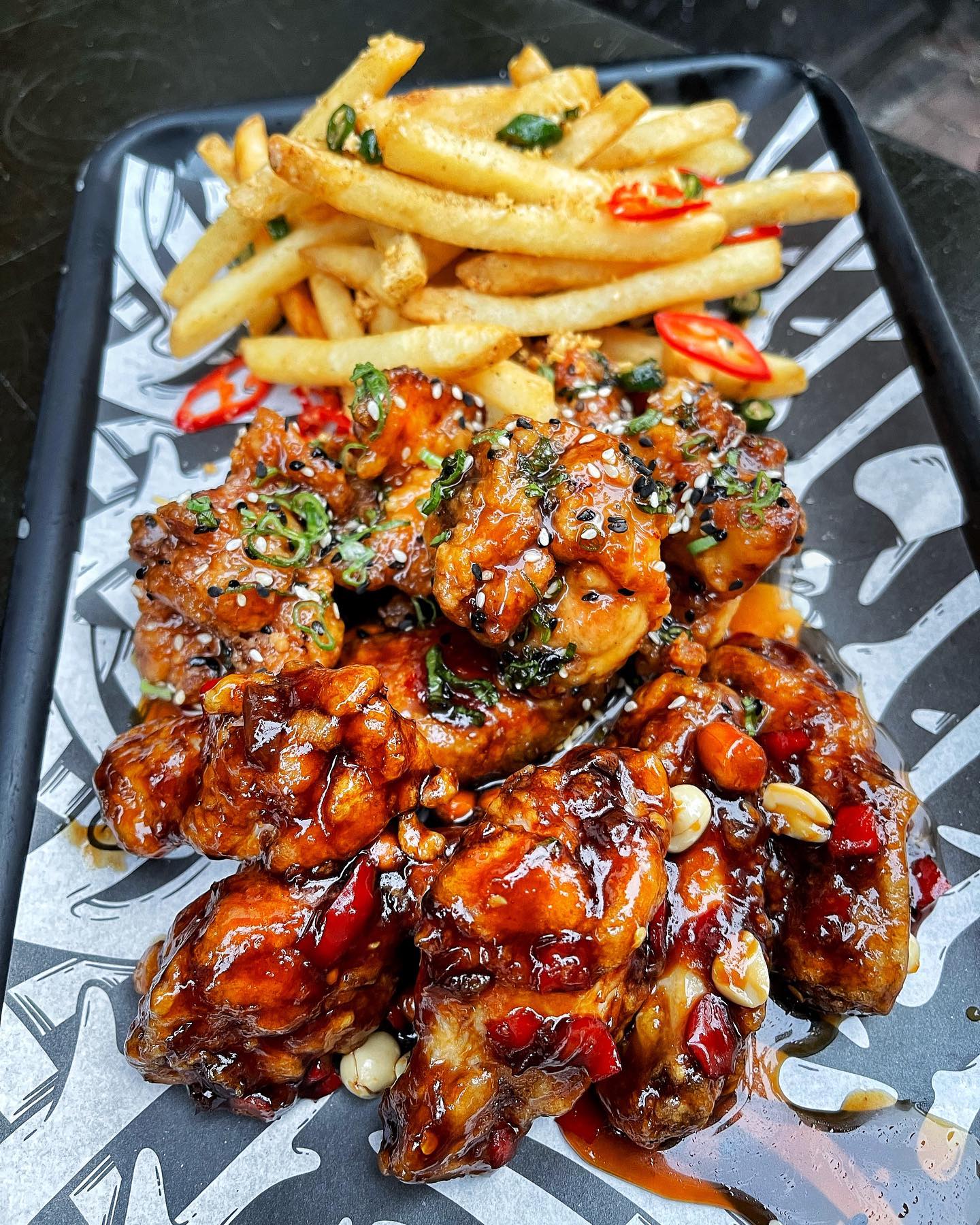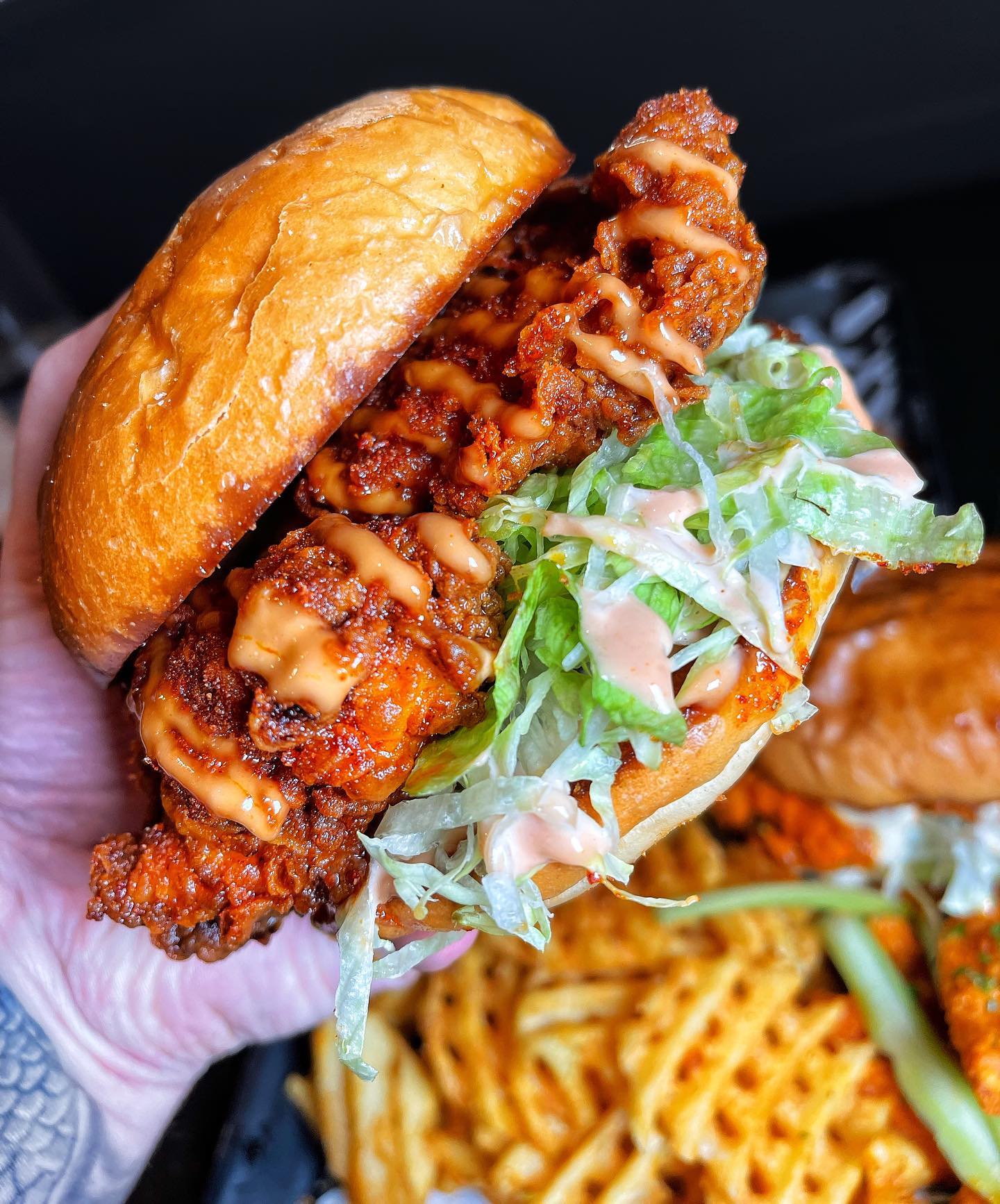 In addition to their immense fried chicken, from burgers to thighs, breasts to wings, BoneHead is also a dive bar – offering up a wonderful selection of delicious, ice cold craft beer. Just how we like it! Revolving taps bringing you new craft beers you didn't know you were deeply in love with until that first sip, and a few firm house favourites thrown into the mix – BoneHead is a perfectly awesome stand-alone dive bar serving great craft beer, who just so happen to also serve amazing friend chicken too. Usually a business just focuses on one main thing, to nurture that attribute and perfect it completely. BoneHead has said to hell with that and smashed both of them. We cannot express how much we love this restaurant. Just go, ok?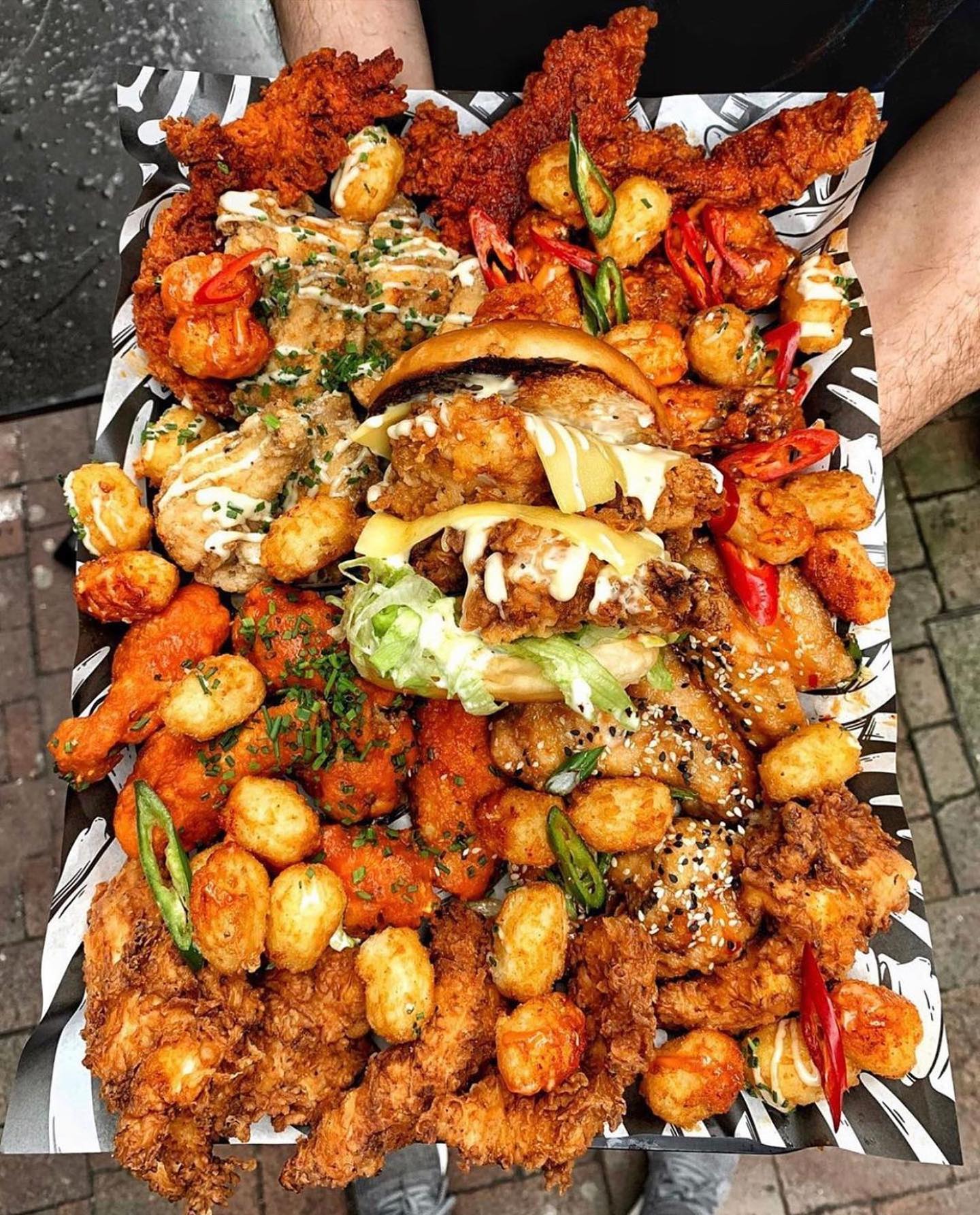 The restaurant and bar itself is both cool and laid-back, with posters and graffiti on the wall lending BoneHead that 'dive bar' vibe. Downstairs you'll find the bar and a few communal tables, while upstairs is a stripped-back restaurant experience – with a long window providing you with the perfect opportunity to people watch while you eat. The only trouble with that is, if you take your eyes off your food for even a second then your foodie companion might take the opportunity to relieve you of some chicken while you're not looking. It's what we'd do, and we're pretty sure it's what Darwin would have wanted – survival of the fittest, and all that.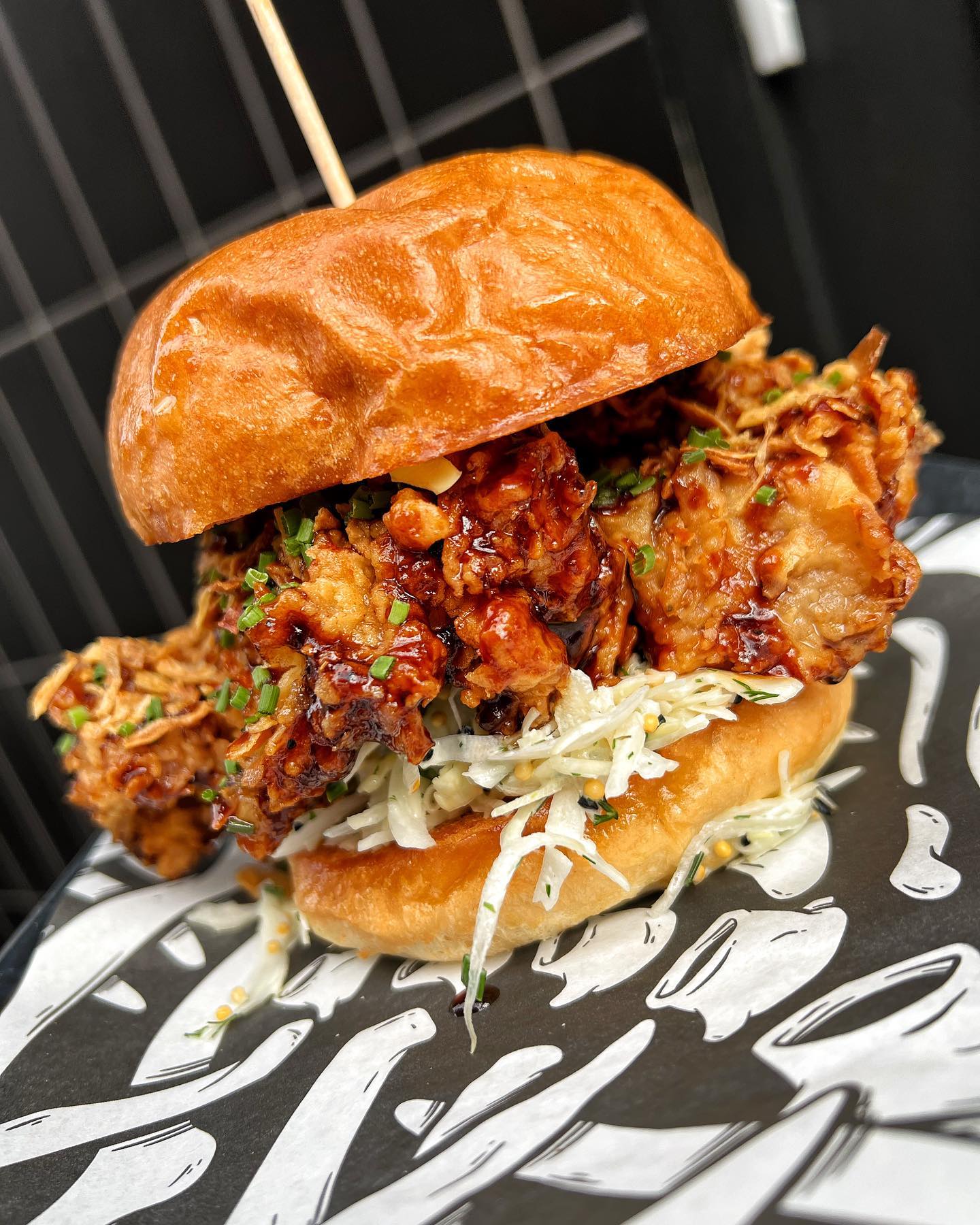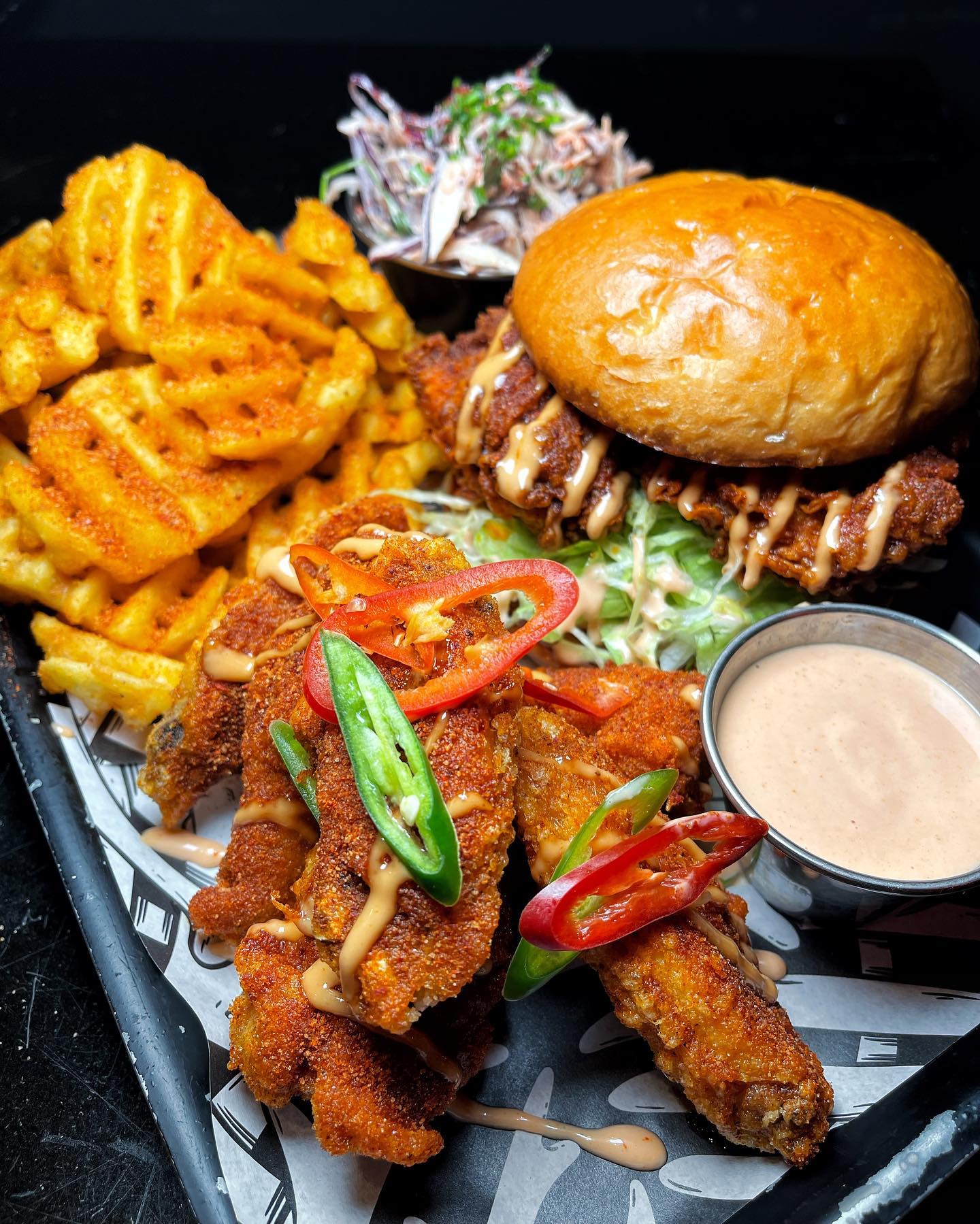 Glorious fried chicken, delicious craft beer, a dive bar vibe – BoneHead is a triumph, and you NEED to visit. You can thank us for introducing you to your new favourite restaurant later.
Now offering Independent Birmingham Members: 20% off the bill (Tuesday – Friday, 12pm – 5pm) OR 10% off the bill (anytime)