Prepare yourselves and let us guide you on a daring trail of drink and more drink, hopping from one independent bar to the next in Birmingham's vast and diverse city centre.
From pubs and bars, to bars and pubs, we'll lead you on an adventurous quest like no other, to sup at the finest drinking establishments in this fair city. Best of all, every single one of these glorious watering holes features on the Independent Birmingham App – with fantastic (and exclusive) discounts and deals to be enjoyed at each establishment when wielding your mighty IB App.
Will you emerge victorious as the ultimate bar crawl champion? Download the Independent Birmingham App here – and then prepare to take on our Ultimate Birmingham City Centre Bar Crawl.
Note: this is an 'Ultimate Bar Crawl' and as such it's probably (*definitely*) way too crazy to tackle all of it in one sitting. That would be insane. Do the first part, do the second part, or just jump in halfway through and make up your own version. Any which way you do it, drink responsibly folks.
Bottoms up!
Note: Whilst many businesses have now reopened, some are yet to do so. Social distancing is still in place and very important, please check each individual business' website for their up-to-date opening times and safety measures prior to visiting. Some businesses may require you to make a booking in advance.
Tilt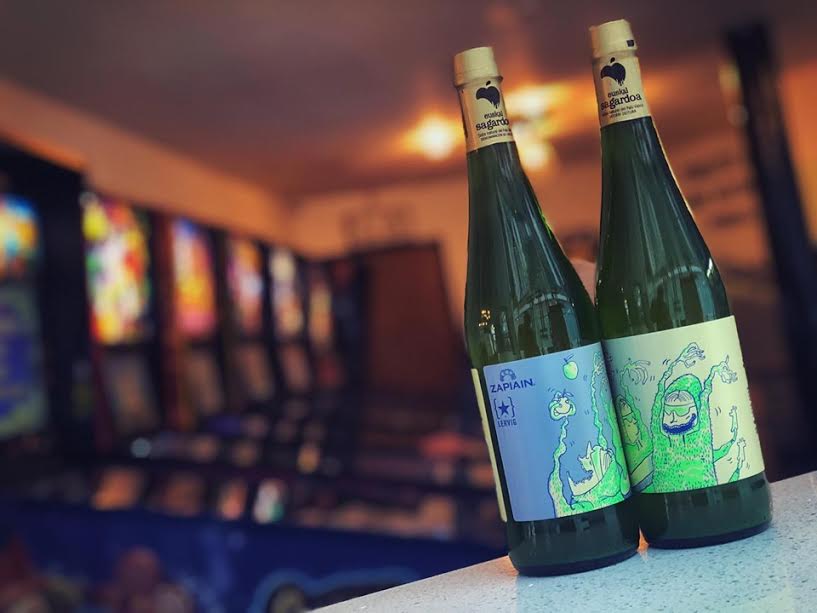 We start our noble quest in a place where craft beer is king and pinballin' is the answer to all of life's problems. There are a number of funky beers on tap (these revolve all the time to keep things fresh and exciting) and an even larger number of even funkier beers by the bottle and the can.
Drink up, shoot a little pinball, and prepare yourself for an adventure – we've got places to go, and drinks to drink. Onwards!
IB Deal: 15% off coffees, teas and cakes.
Address: 2 City Arcade, B2 4TX
Loki Wine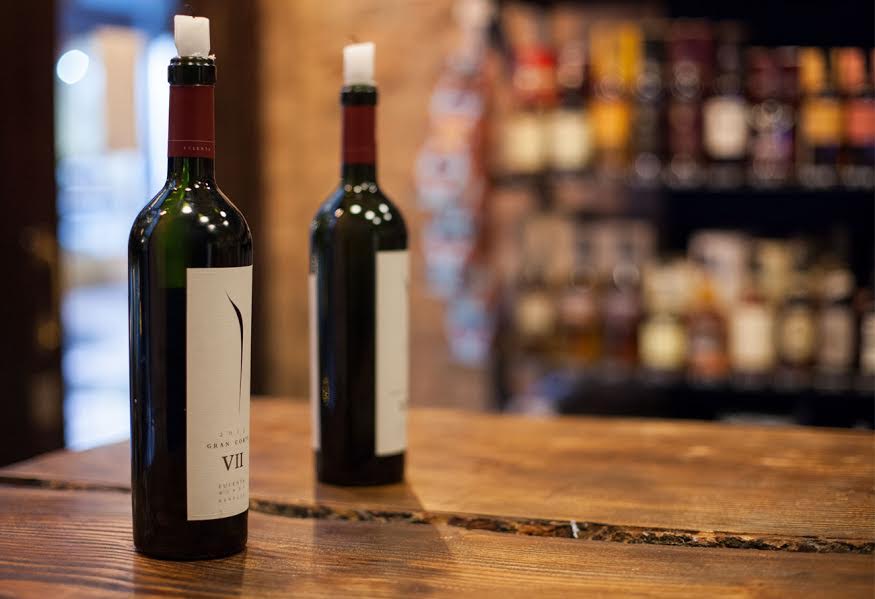 Next up, it's wine time. Loki Wine time. This is perhaps the most sophisticated part of the evening, so that's why we planned it for near the start – so you're not too loud and drinky drunk for this small wine bar to handle.
How to Loki: enter and (politely) demand wine. Choose your wine from the cool pressurised wine machine thing (that's a technical term) and then drink it by the glass. To increase your Loki experience by a factor of 15, grab a bottle of wine off the shelf, take it upstairs and order a cheese board for you and your friends to share while quaffing a damn fine wine. It's classy and you get to line your stomach with all of the cheese.
IB Deal: 10% off tasting card top-ups.
Address: Great Western Arcade, B2 5HU
The Jekyll and Hyde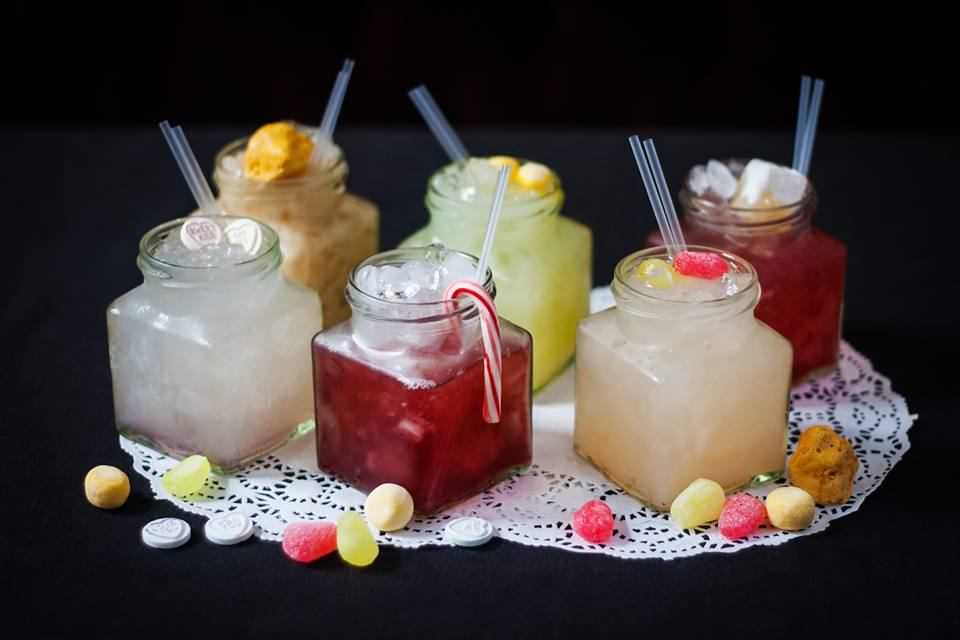 Sophistication got taken out behind the woodshed and put down the moment you walked through the doors to The Jekyll and Hyde, now gin-based shenanigans are the order of the day (oh, and if you got our True Detective reference in that sentence then you've obviously not had enough to drink yet…). Mr Hyde's bar is the place to be, and gin is what you'll drink. If you're an amateur you'll order a G&T, if you're a legend you'll order a gin cocktail that comes in a retro sweetie jar and is adorned with confectionery. We're not telling you how to live your life, but do the latter. Trust us.
Drink up, then move on. We've places to go, drinks to drink.
IB Deal: 10% off drinks.
Address: 28 Steelhouse Lane, B4 6BJ
Now we hit Colmore Row where the drinks come thick and fast. Not literally thick, that'd be disgusting. Unless they're a milkshake, in which case cool. Cool.
Ginger's Bar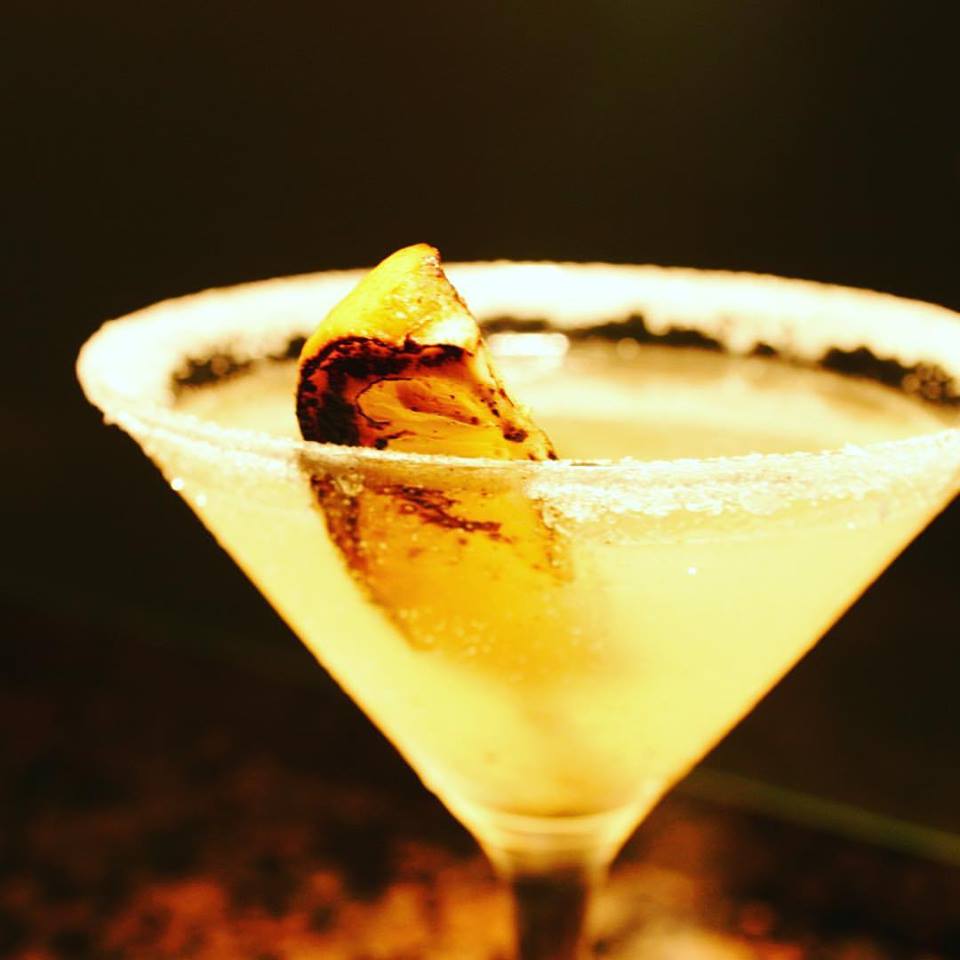 Next up on the Colmore stretch of the bar crawl is a bar that's not on Colmore Row, not that the last one technically was either. We're rogues and the rules mean nothing to us. So, Ginger's Bar it is then.
A bar attached to Purnell's Bistro, if we have to explain who Glynn Purnell is to you at this point then you're probably on the wrong website. He's a Brummie legend, and his bar is damn ace too. Delicious cocktails are the name of the game, and we recommend you grab yourself a scorched lemon and vanilla Margarita. It looks cool and tastes darn good. Drink it all, suck the lemon, pull a 'lemon-sucking face' and then walk out as though this is just another normal day in your life. Legendary status: 100.
IB Deal: 20% off food (Tuesday – Thursday) OR a complimentary glass of Prosecco (Friday – Monday) when you purchase a main meal.
Address: 11 Newhall Street, B3 3NY
Henman & Cooper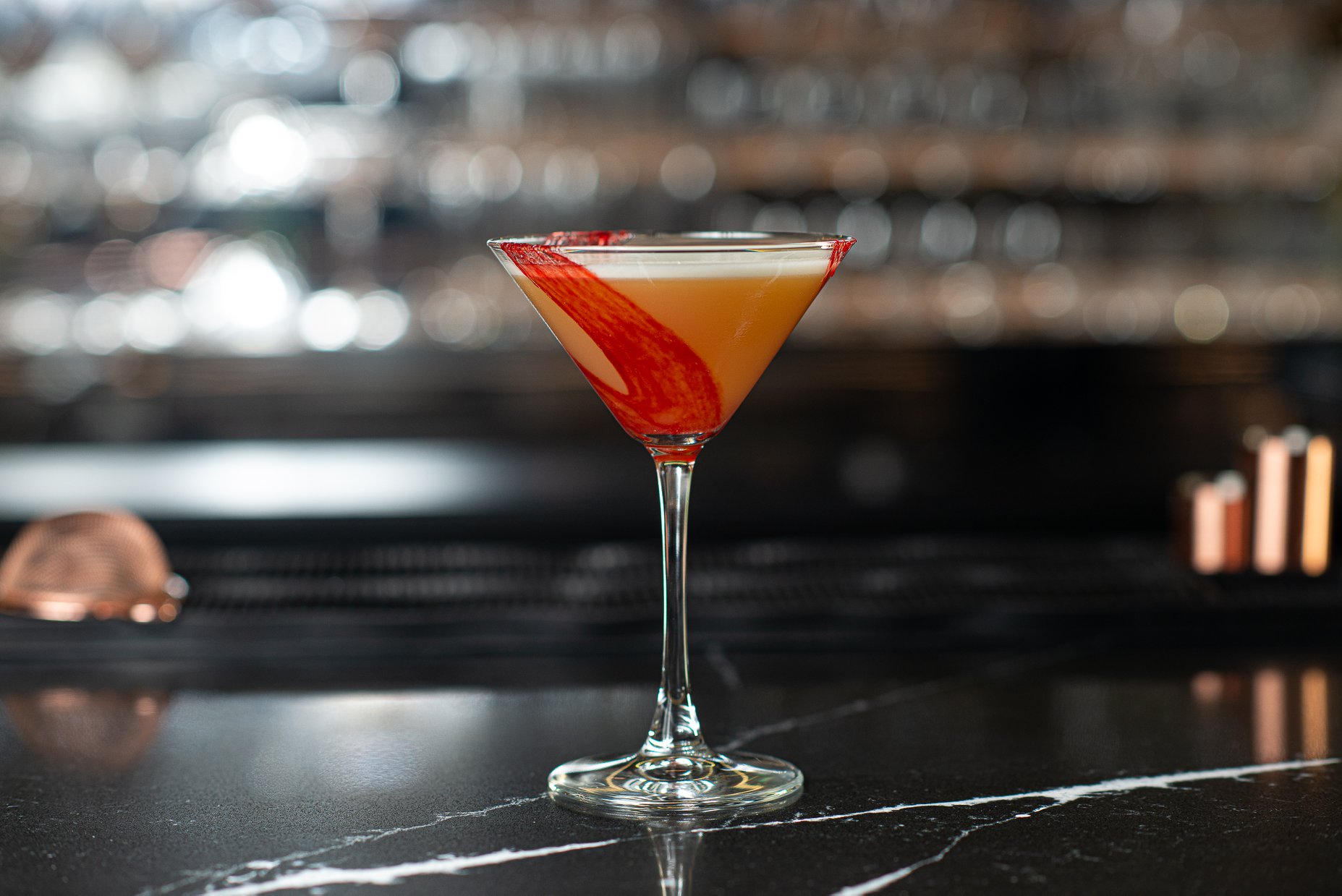 Onto Colmore Row proper and you're in the mood for more cocktails (yes, more – we're only just getting started!).
The ultimate dilemma faces you: something sharp or something sweet. This is what Nelly and Kelly wrote about, right? If you settle on something sharp, choose a vegetable-infused cocktail from Henman's Veg Patch. If your sweet tooth wins the battle then pick your poison from Mr Cooper's Candy shop instead. Whatever you choose, sip it in style as you marvel at your stunning surroundings in this architectural masterpiece, then down the hatch and onto the next stop.
Address: 110 Colmore Row, B3 3AG
Theatrix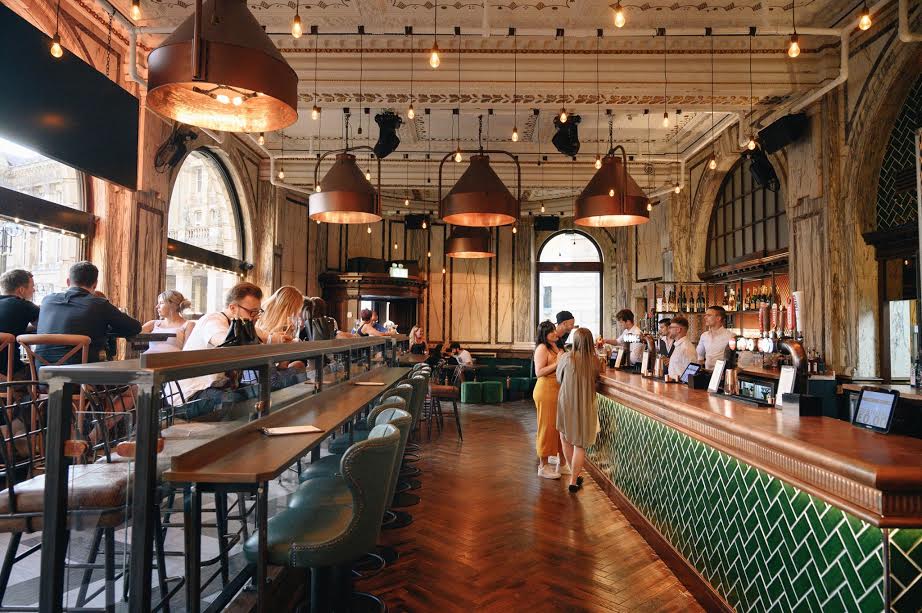 You enter Theatrix and your mind turns to one thing – you guessed it: booze! Whilst you admire the stunning Grade II listed building in which you're currently poised, you can quickly ponder the age old question of what to drink? Once you've made your decision (for us, a classic Cosmopolitan – because that's how we roll), grab your drink and head to the dance-floor. Bar and restaurant by day, Theatrix comes alive as a nightclub and entertainment venue at night. Have a quick boogie, finish your tipple of choice, and it's onto the next stop.
IB Deal: 10% off the bill OR any small plate and a cocktail for £12
Address: 130 Colmore Row, B3 3AP
Purecraft Bar And Kitchen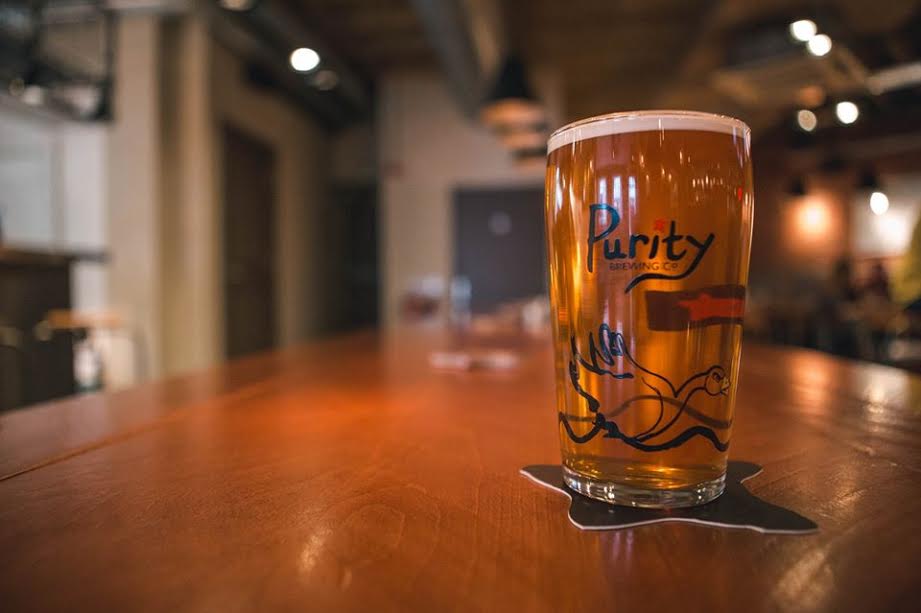 If ever there was a haven for beer lovers in Birmingham, Purecraft Bar and Kitchen is it. There are over 100 beers in this rather brilliant pub, and pub grub to go with it. Rumour is that their scotch egg is one of the best in the city. But this is a hotly contested topic and we don't want to start a pork-coated egg war, it could get bloody.
Head to the bar, squint at the menu and then say 'I'll have a pint of what he's having'. If there's no one stood next to you, then you're on your own. Both figuratively and literally. Anyway, enjoy your chosen pint in the good company of other beer connoisseurs and mentally prepare yourself for the final leg of our epic journey. Our ode to Birmingham's independent bars and pubs. Our noble quest to quaff alcohol and partake in an average-to-below-averagely fun bar crawl.
IB Deal: 10% off the bill (Sunday – Thursday).
Address: 30 Waterloo Street, B2 5TJ
Bodega Cantina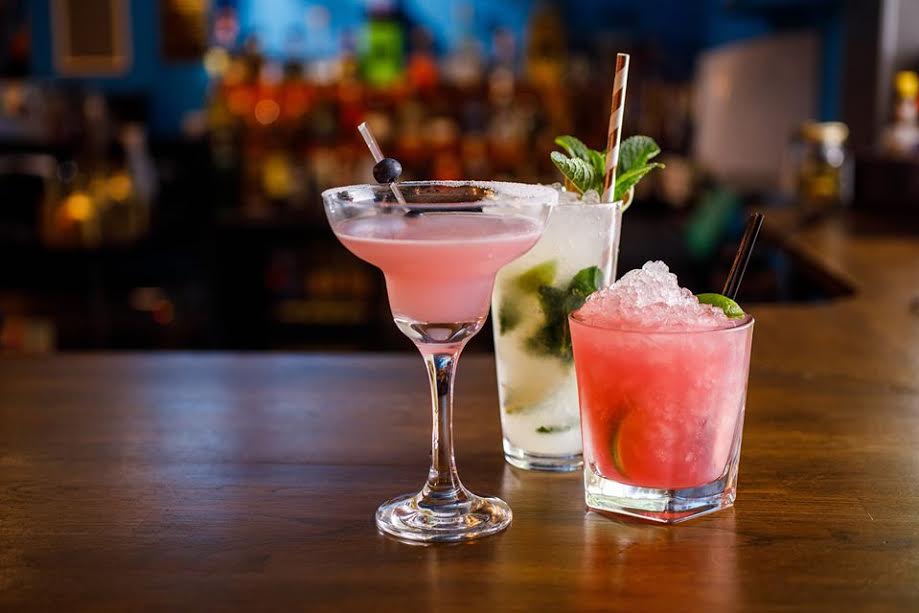 We decided to give you a break from beer. It's nice and all, but damn it's filling. Cocktails are the way forward in Bodega Cantina. Head downstairs (past restaurant-goers who are totally unaware of just how awesome you are) to the Sugarloaf Bar. At this stage, it might be good just to order a shot of tequila or rum. But then again, they shake and stir up some pretty nice cocktails so maybe you just order one of them and get on with it. With tunes blaring and a cocktail in hand, you might want to boogie a little. We can allow that. But only a little boogie, you've still got work to do.
Once you've shaken that thang and found your way out of the underground bar, it's over the road with you to The Sun on the Hill.
IB Deal: 20% off food, 12pm-6pm (Sunday-Thursday).
Address: 12 Bennetts Hill, B2 5RS
The Sun On The Hill
Pub? Ok, pub.
The Sun on the Hill has been a stalwart of Bennett's Hill for longer than we can remember. The rules are simple: you go in, drink beer or (if you fancy it) a glass of wine, and hang out with the locals. Simples. It's a friendly crowd in there and there's beer aplenty for all. Chug your drink and maybe raise a toast to IB for sending you on this noble quest.
Onward!
IB Deal: 25% off food.
Address: 23 Bennetts Hill, B2 5QP
Twist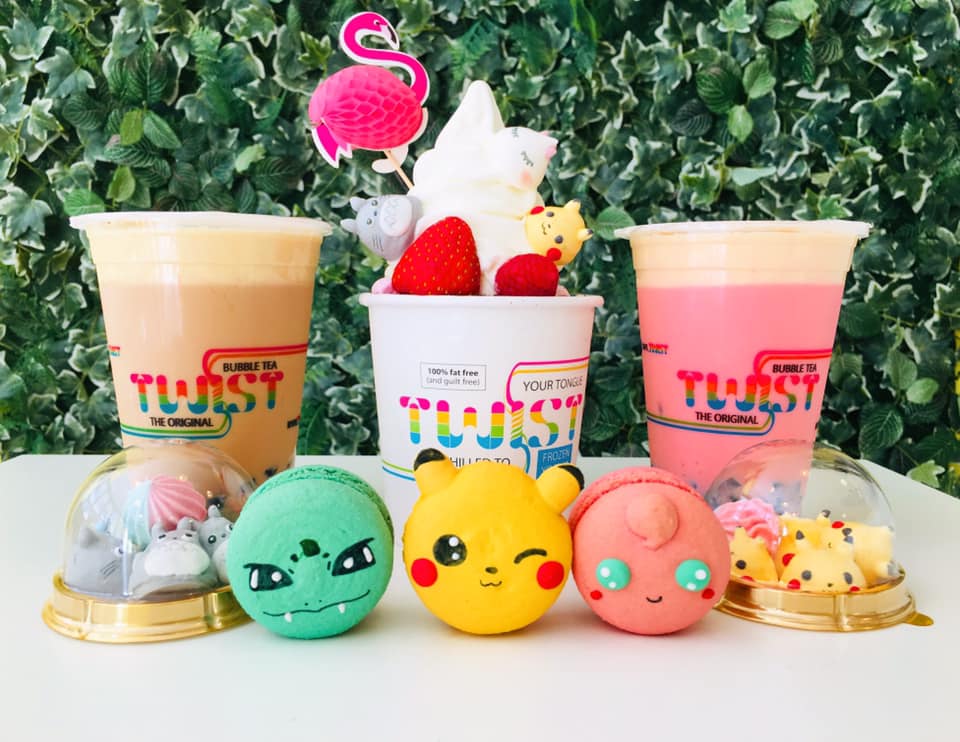 At this stage you'll probably need some thirst quenching. It's important to stay hydrated, or you may fall by the wayside and never complete your noble quest. To get those fluids up and give you the break and the boost you need to make it to the end, we suggest you head to Twist. Grab yourself a refreshing and re-hydrating bubble tea and sip on it as you make your way to the next stop.
IB Deal: 10% off all drinks.
Address: 3 Ethel Street, B2 4BG
Optional Detour
For this next section we're taking you on a slight, semi-sobering detour. One that we think is well worth it, but one that (if your legs are tired and filled with booze) you can save for another time. Like in 5 minutes? Because we called it optional, but really it isn't optional. Onwards!
The Prince of Wales (Cambridge Street)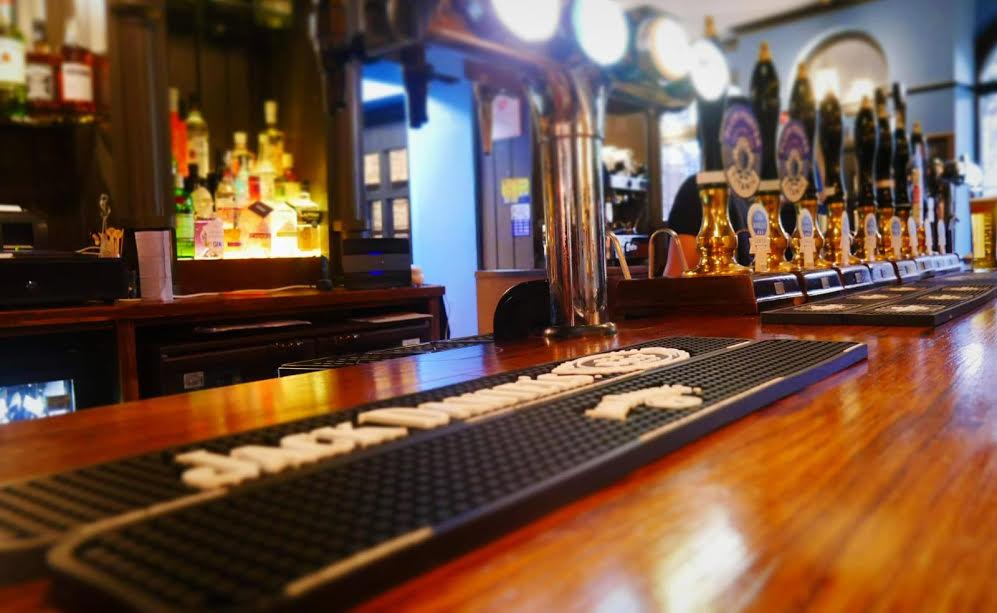 You've made it to Cambridge Street and your weary legs deserve a rest. Meanwhile, your tastebuds deserve a refreshing pint of craft beer – and that's just what you'll order (or go for a classic cocktail if that's your jam, we're not here to judge). This pub is well-known for its live music, but we're here to drink and drink we shall! Drink up, we're not done yet…
IB Deal: 15% off the bill.
Address: 84 Cambridge Street, B1 2NP
Craft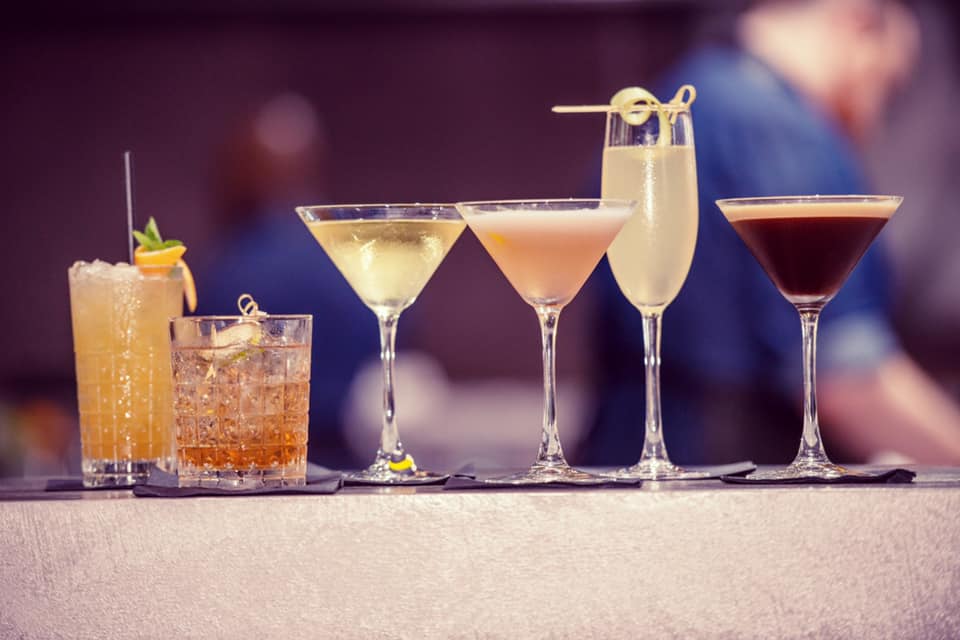 From cosy pub to swish cocktail bar in a matter of minutes – you've arrived at Craft. When in Rome, drink cocktails (as the saying goes). Choose one of their signature serves or go for a Craft classic twist – either way you'll be sipping on a beautifully-balanced drink, feeling classy as heck, and winning at life. Slurp that last slip and be on your way.
IB Deal: 20% off the bill (Monday – Friday) [Please mention your IB App at the time of booking].
Address: Unit 10, The ICC, Centenary Square, B1 2EA
Gas Street Social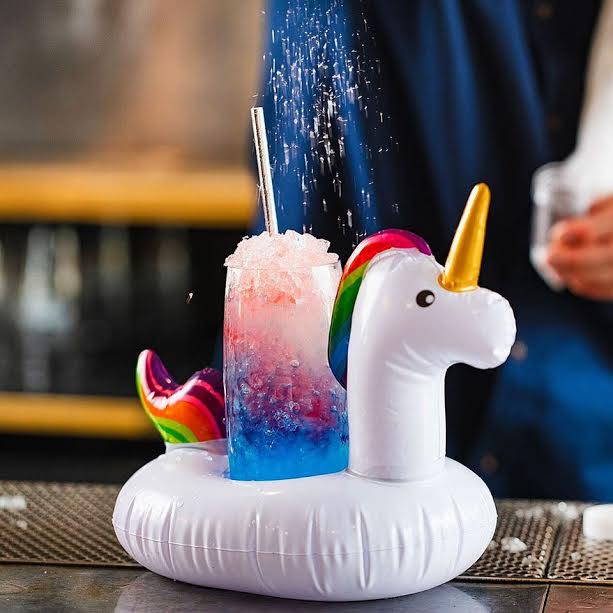 Next up, how about a cheeky canal-side beverage? You're spoilt for choice at Gas Street Social, so take your pick: craft beer, wine, or cocktail? Personally, we say live your best life – and if you're not ordering the cocktail that comes in a unicorn pool float, then what are you doing with your life? But, seriously.
IB Deal: A FREE cocktail, craft beer or glass of wine when purchasing any main course (Three Social Plates is equivalent to a main course) – see IB Profile for a list of drinks included in this offer.
Address: 166-168 Wharfside Street, The Mailbox, B1 1RL
Detour over – back to the beaten path and on to our next stop!
Cherry Reds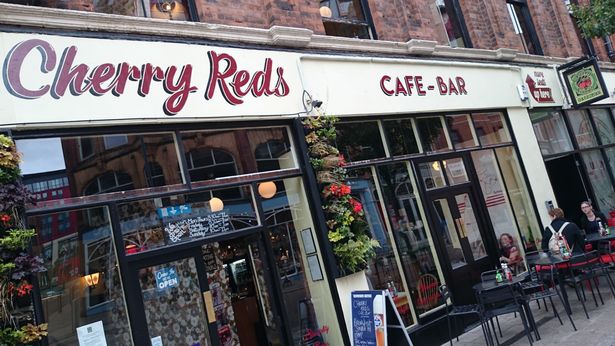 So you've stumbled down to John Bright Street, following the sound of music and revelry. What next? You head to Cherry Reds, of course! Retro vintage vibes hit you right away, as you shimmy around the bodies to the bar and see a fridge full of beer bottles with outlandish labels. Of course, knowing your craft beer, you pick the one with the best label and they even pour it into a glass for you – because you're sophisticated and not some bottle-swigging heathen. To mix things up a bit, you might even choose yourself a nice cider on tap (you have had rather a lot of beer already…) – but that's completely up to you, as those beer bottle labels can be alluring and we know how much you love the taste of that sweet ambrosial nectar.
Find your way upstairs and admire the views of John Bright Street and the huge chandelier hanging from the ceiling. Mostly the chandelier, it's massive…
IB Deal: A free pint of cask ale, lager, cider or draught soft drink with your main meal.
Address: 88-90 John Bright Street, B1 1BN
BoneHead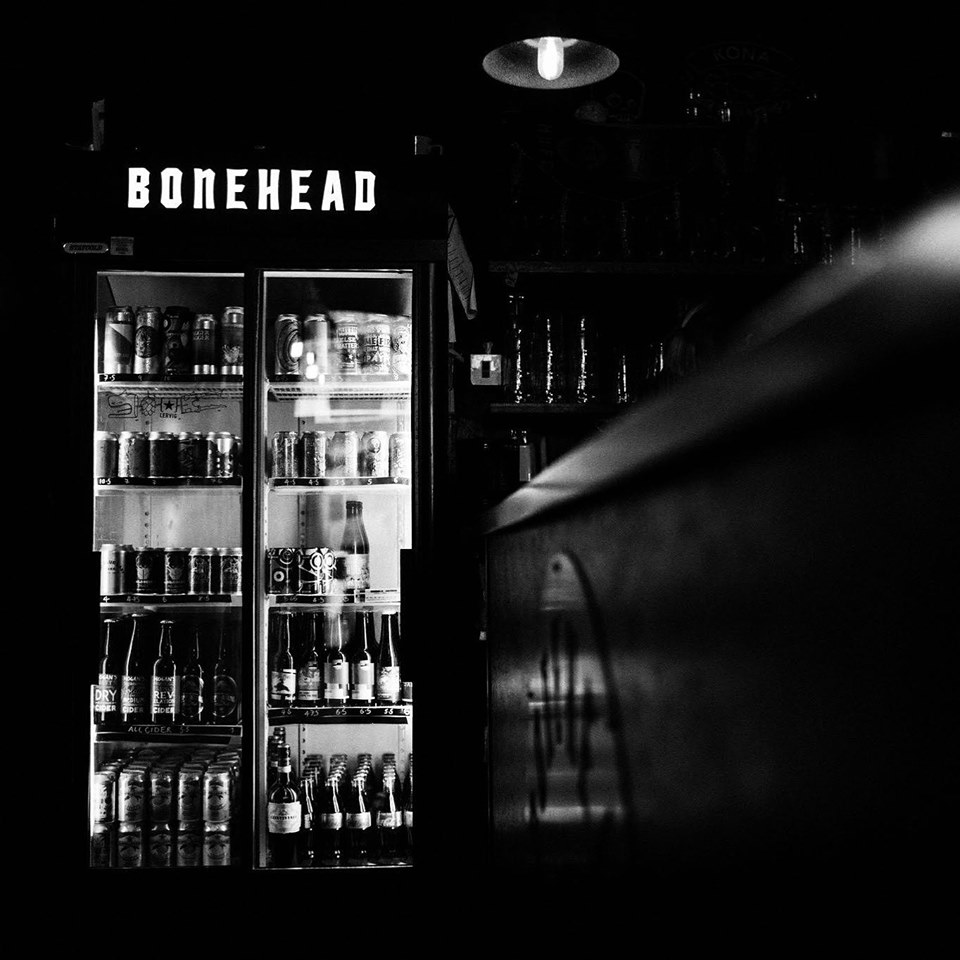 The home of craft beer and fried chicken, BoneHead is the natural place to stop off next. Order yourself a beer, and because it looks lonely (and because their fried chicken game is legen…wait for it…dary) order yourself a fried chicken burger too. And maybe some wings. And waffle fries… sorry, we got distracted by fried chicken. Where were we? Oh yes, beer. Order a beer, glug it down, and let's move on. But definitely get some chicken too…
IB Deal: 10% off the bill.
Address: 8 Lower Severn Street, B1 1PU
The Victoria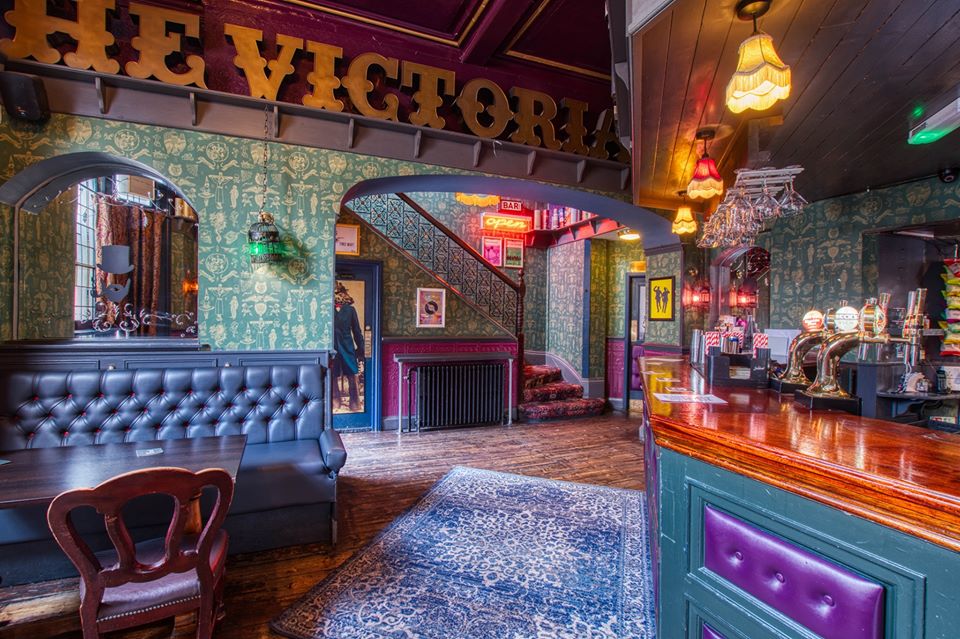 A quirky pub with a quirky edge, The Victoria is legendary in Birmingham and for good reason. When the drinks are a-flowing (and they're always a-flowing at this pub), The Victoria is a bustling hotspot for regulars and eager supporters of local alike.
The Victoria are all about their whisky, so really it'd be rude not to order whisky in some form. If you can't handle straight whisky then grab yourself a 'Boilermaker', which, to those of you who aren't in the know, is a beer followed by a whisky chaser. Technically it's two drinks, but because it's marvellous we'll let you get away with it. You sneaky devils. Down the hatch and on to the next one.
IB Deal: 10% off drinks (Sunday – Thursday).
Address: 48 John Bright Street, B1 1BN
And that's the end of our Ultimate City Centre Bar Crawl folks. Time to pack up and head home. Unless, of course, you choose to level up and take on our Ultimate City Centre Bar Crawl Hidden Ending For Heroes And Legends. Which, of course, being a legend, you will.
Hidden Ending
Here we go again!
The Loft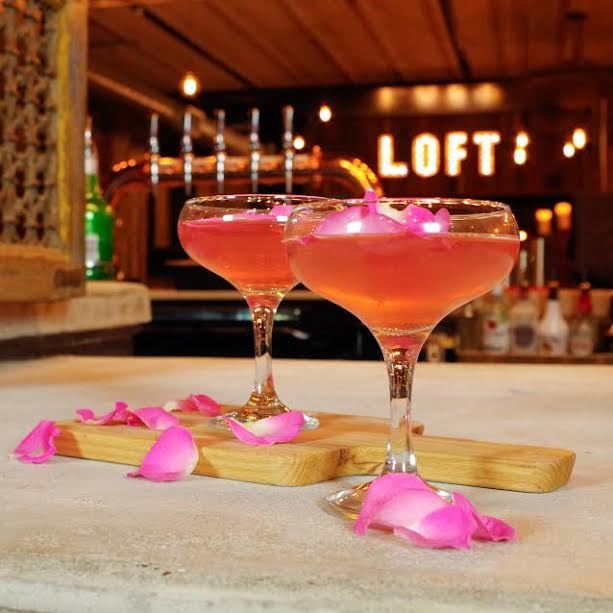 As your bar crawl finally draws to a close (for real this time), a stop off at The Loft is a must. Begin the end of your bar crawl with a cheeky (both in name and substance) cocktail such as Loft favourites 'Suck & Swallow' or 'Glitter S*it' and a quick boogie. This lively bar is a great start (or end) to any night out, but we have one final stop on our quest… and it's a doozy.
IB Deal: 25% off food.
Address: 143 Bromsgrove Street, B5 6RG
Snobs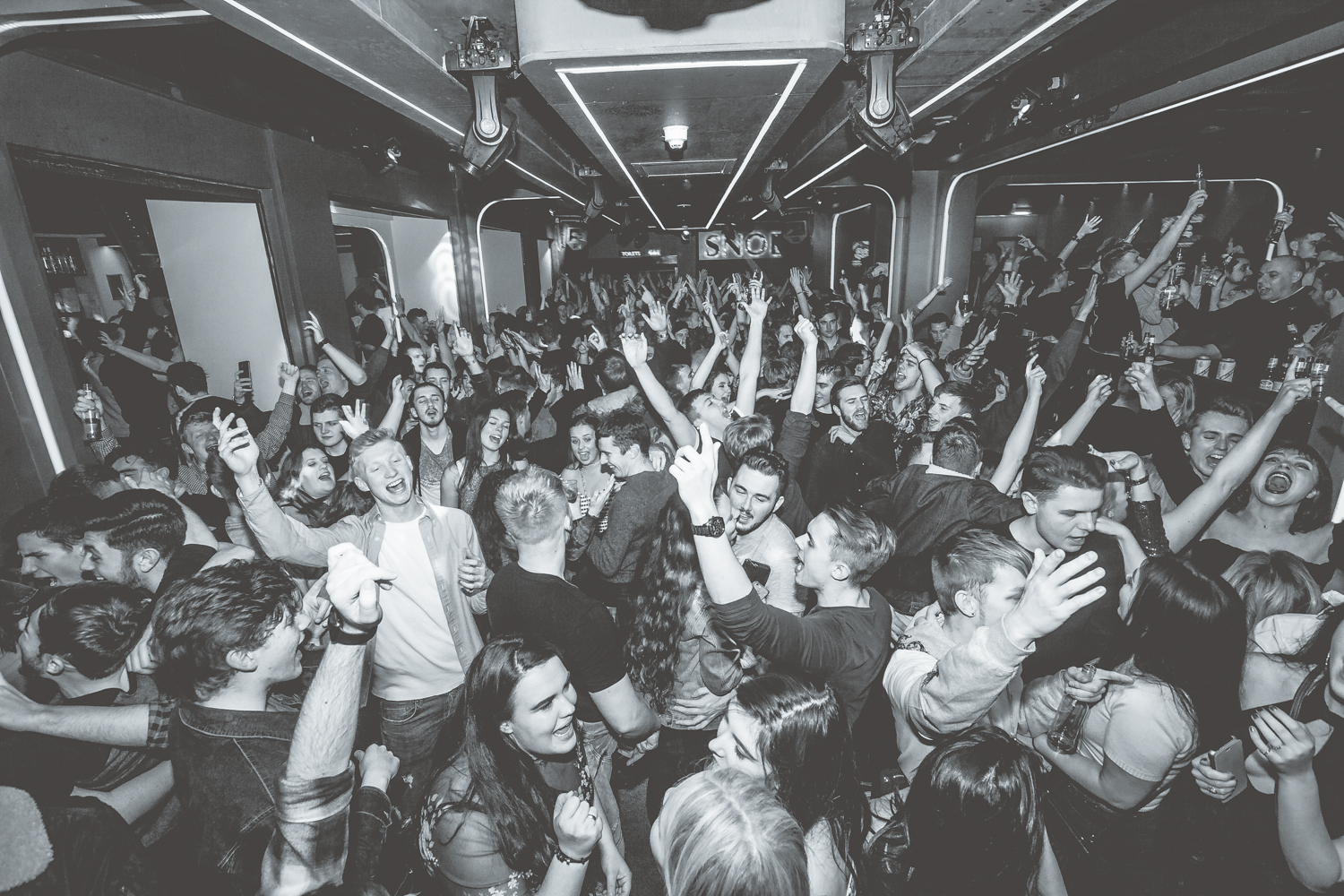 Where else could we possibly end our ultimate bar crawl than the club of legendary status in Birmingham: Snobs. For decades, ending up in Snobs has been the hallmark of a great night out – whether you intended to end up there or not (and aren't those nights when you go for a quiet drink and end up in Snobs the best ones?). When you arrive at Snobs, having drunk your way around the city centre on our Ultimate Bar Crawl, head straight to the bar and pick your poison – one final drink (of your choice, and we won't judge if you choose an alcopop or a Jägerbomb) to see your bar crawl off in style. All that's left to do now is see the night out in style by singing along to your favourite rock and indie tunes at the top of your voice, and then stumble home with a sore throat and a fuzzy head.
IB Deal: 20% off food (anytime) and £1 off club entry (before midnight).
Address: 51 Smallbrook Queensway, B5 4HX
Congratulations, you've made it to the very end of Independent Birmingham's Ultimate City Centre Bar Crawl. You deserve a medal, but we don't have any… Just let the knowledge that you've helped support Birmingham's independent businesses wash over you in an awesome wave and know that you're keeping these brilliant bars and ace pubs alive with your custom. Well played you, well played.
Prost!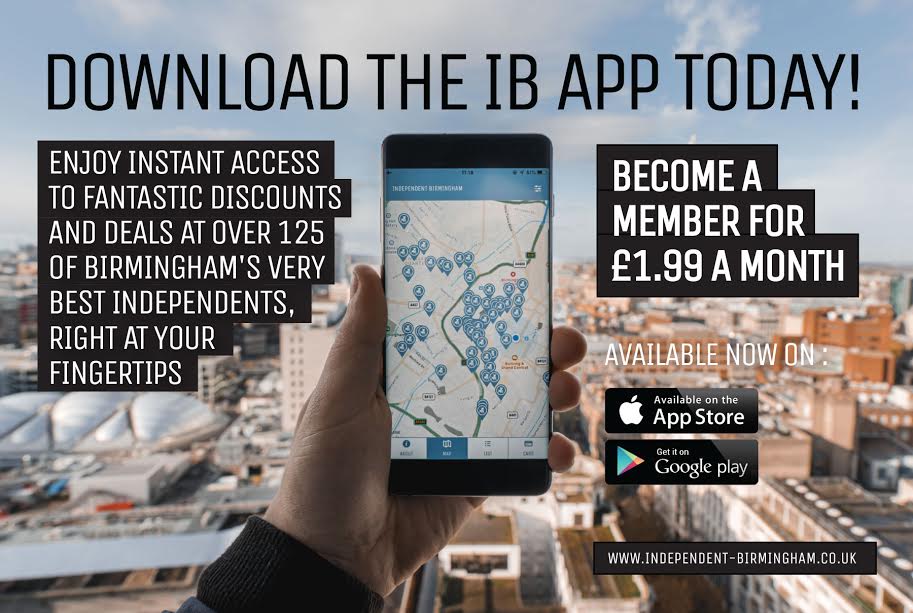 If you like to discover new hidden gems and support local, download the Independent Birmingham App.
Enjoy up to 20% off (alongside exclusive 2-for-1 offers, freebies and more) at over 125 of the very best independent cafes, bars, restaurants, pubs, theatres, cinemas, hotels, shops and experiences in Birmingham – including: Digbeth Dining Club, The Electric Cinema, Carters, Indian Brewery Snowhill, Birmingham Hippodrome, Adam's, Zindiya, The Meat Shack, Baked In Brick, BoneHead, Purnell's Restaurant, Chakana, Tiger Bites Pig, Bodega Cantina, Stirchley Wines And Spirits, Wayland's Yard, Purnell's Bistro, Midlands Arts Centre, 40 St Paul's, The Plough, Hare and Hounds, Birmingham Repertory Theatre, The Jekyll And Hyde, The Rose Villa Tavern, Cherry Reds, The Prince of Wales, The Loft, Laghi's Deli, Medicine Bakery, The Paper Duck, The Clean Kilo, The Early Bird Bakery and many more.
To download the IB App for just £1.99 a month on Apple, click here.
To download the IB App for just £1.99 a month on Android, click here.