Nestled amongst the bustling streets of one of Birmingham's suburbs is a new restaurant making big waves.
With a relaxed vibe and outstanding cooking comes this incredible neighbourhood eatery.
Introducing Harborne Kitchen.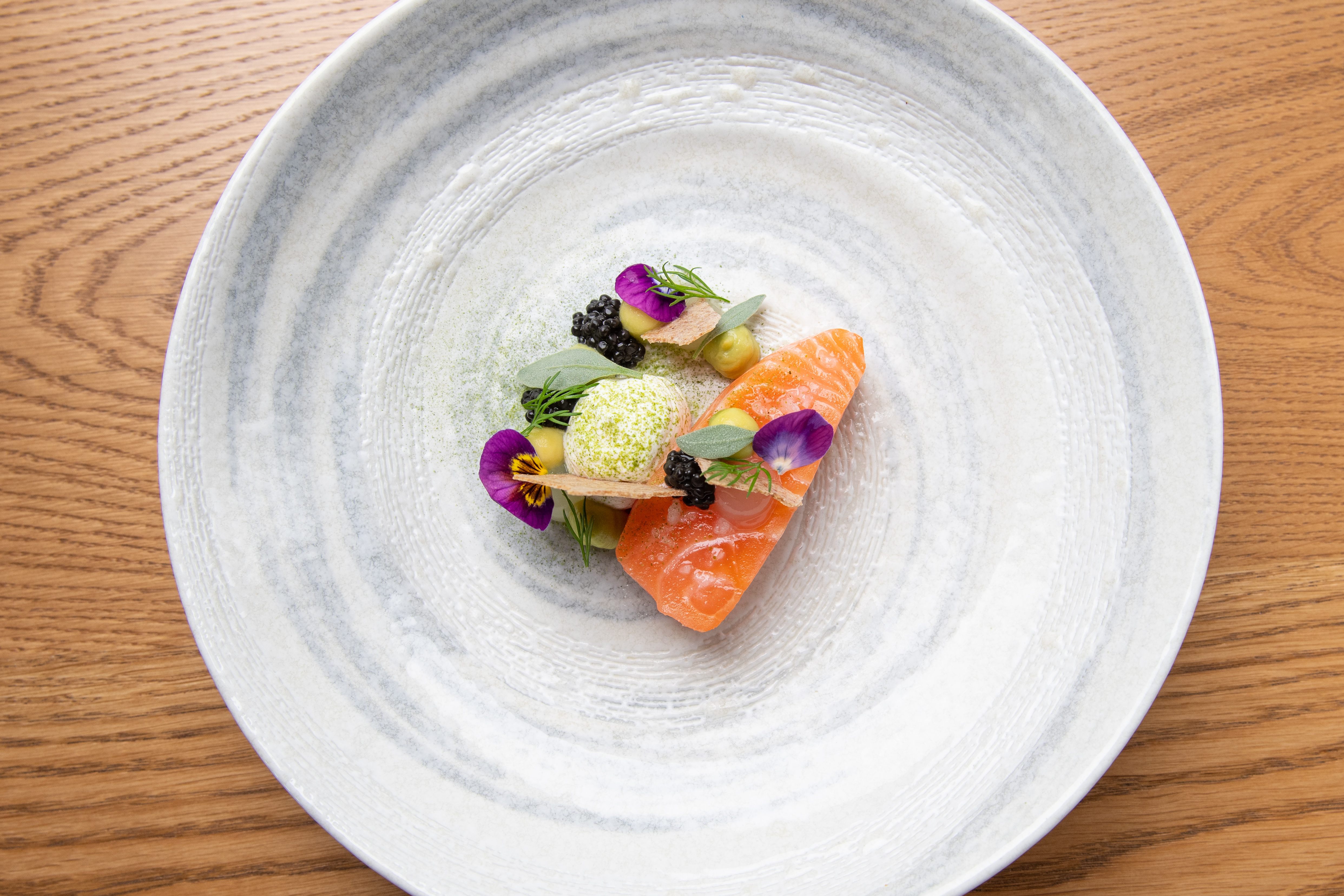 Harborne Kitchen is the brain child of Jamie Desogus. Jamie is no stranger to some of the best kitchens in the country, having worked alongside numerous other extremely talented chefs, including Mark Askew in 1 Michelin starred, Petrus, in Knightsbridge. His solid background in fine dining has stood him in brilliant stead to bring a little bit of extra delight to Birmingham's blossoming culinary scene.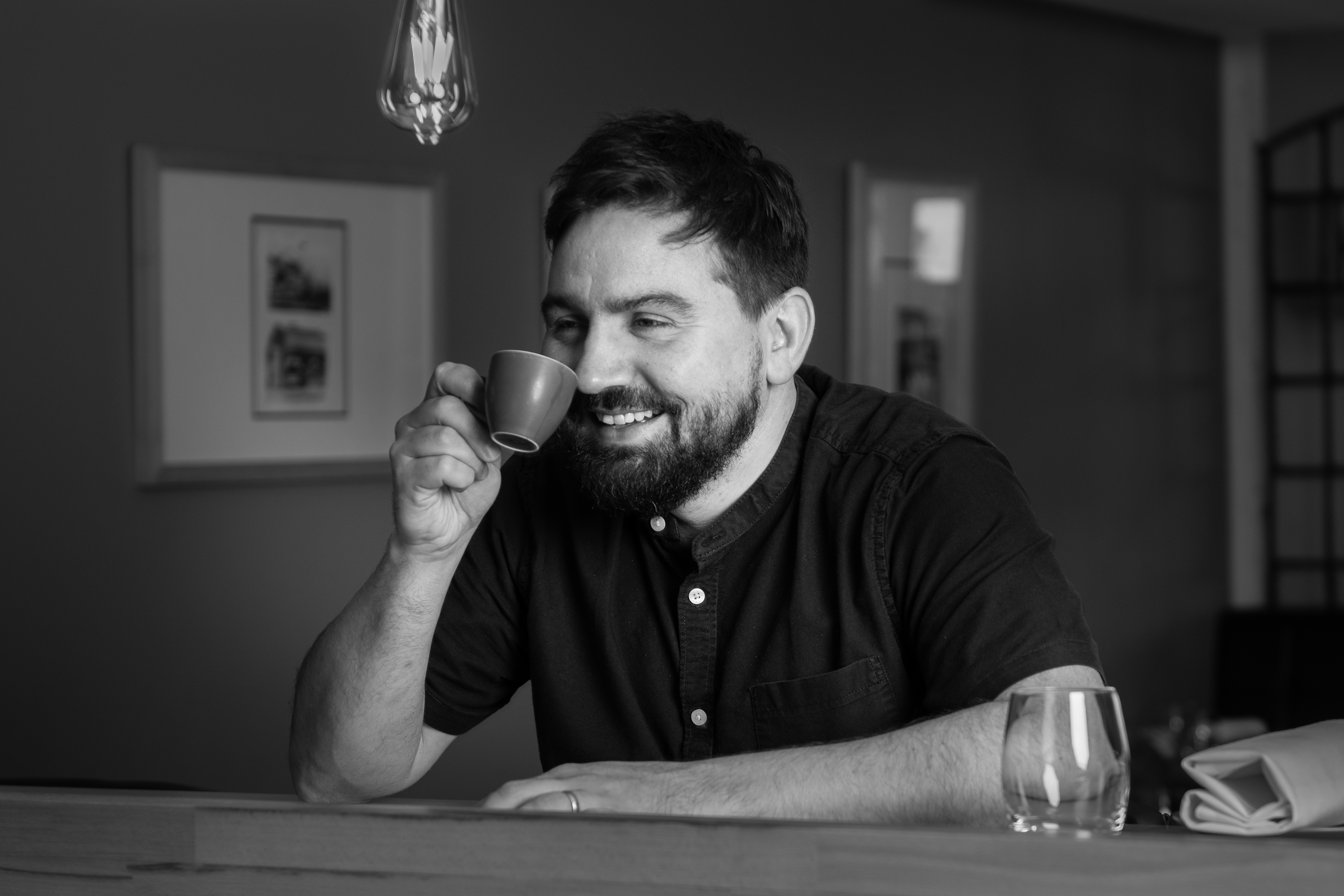 Now, we're sure many of you have visited already – as word has spread quickly about this fantastic place. Already recommended as one of the best restaurants in Birmingham on TripAdvisor, less than a year after opening, Harborne Kitchen focuses on precise modern British coking with an emphasis on bold seasonal flavours. The menu changes regularly to include seasonal ingredients and diners can choose from the 'choice' menu or go for the six course tasting menu (optional paired drinks also available).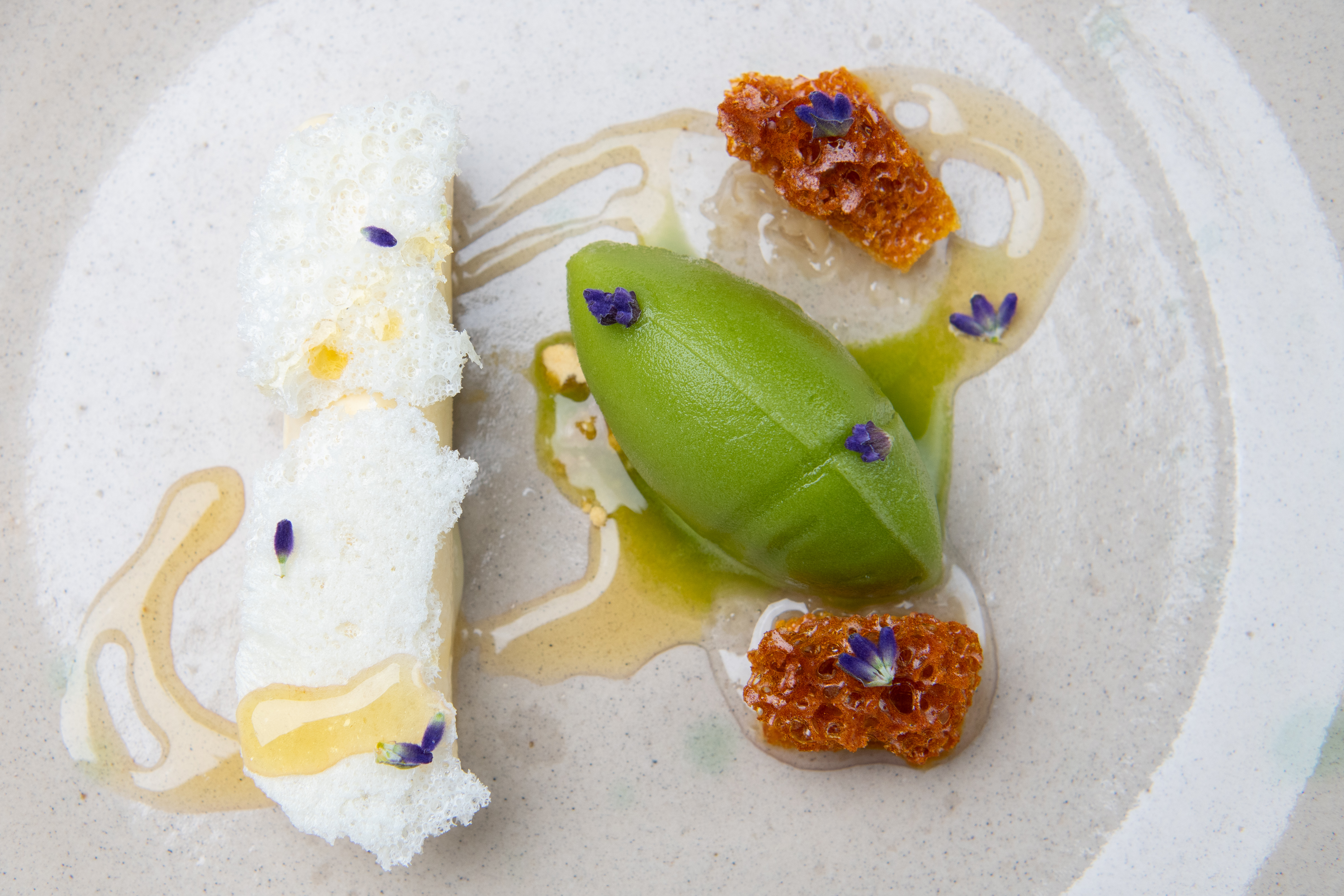 From the outstanding ingredients used, chosen carefully for their exquisite flavours, colours and textures, to the impeccable execution of the dishes, the food really speaks for itself. Jamie and his talented team of chefs really know how to showcase amazing flavours and they cook with precision, skill, flair and an innate sense of what works. Whether you're a Harborne resident, or you travel across the city to try it out (and, trust us, it is well worth the trip), once you've had a taste of the incredible food on offer, you will mostly certainly be back for more (we're already planning our next visit).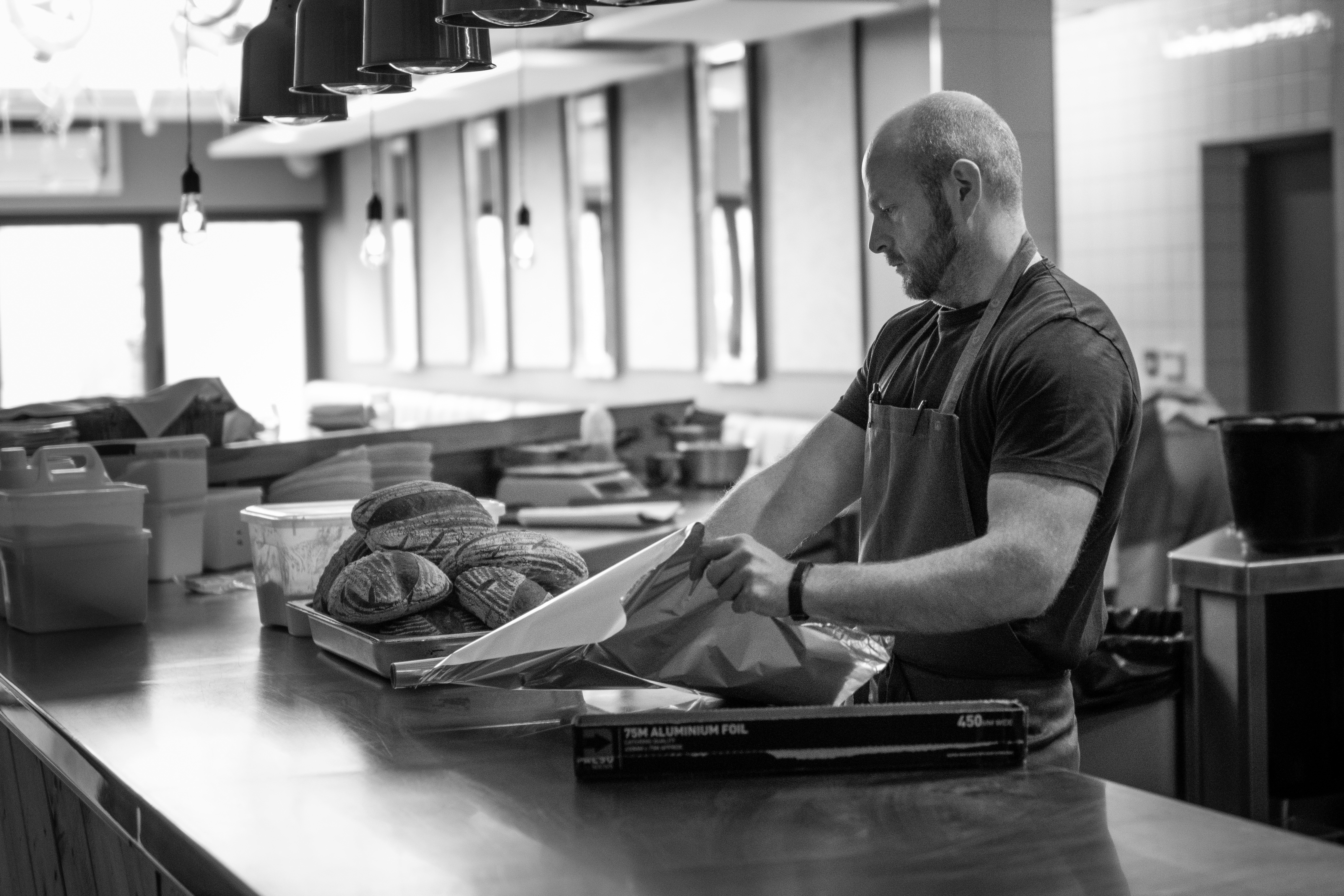 Although Jamie likes to shrug off the 'fine dining' label, the food served at Harborne Kitchen is more than worthy of that title. Add the outrageously affordable prices into the mix (the 'choice' menu is obscenely reasonably-priced), and you're in for a real treat. 
Another great aspect of this neighbourhood restaurant is its open kitchen. 10 guests can be seated around the kitchen to watch the action unfold. If you get the chance, definitely grab a seat at the chef's table to watch your dishes take shape before your very eyes and witness the talented chefs in action. This is where the magic happens.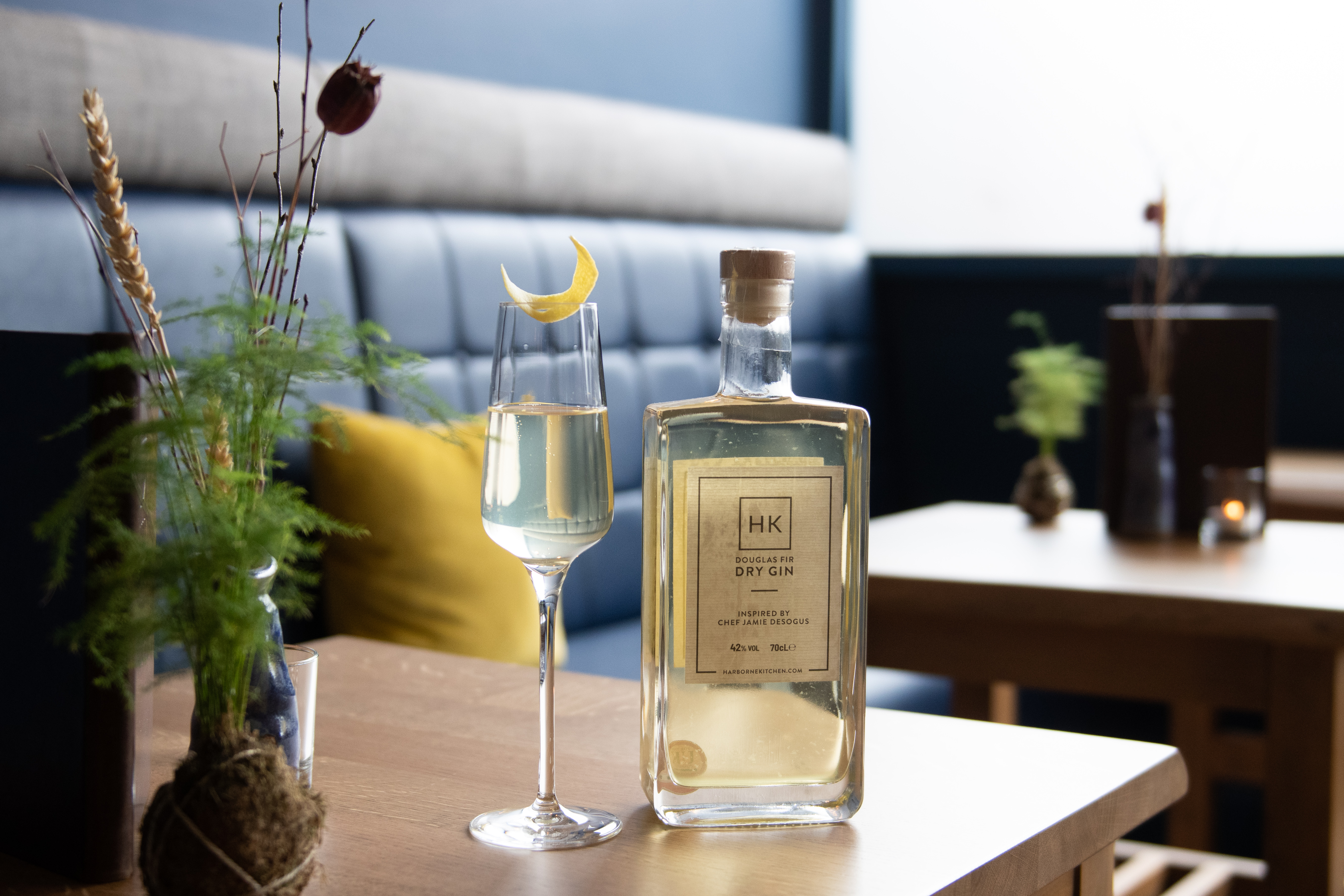 If you're looking for a more relaxed and casual experience, however, the bar area is also available for drinks and snacks. With a tasty range of delicious bar snacks to choose from, you could easily make a night of it and settle into the bar for a few drinks and a bite to eat. There are plenty of options to drink too, with a range of craft beers, wines and cocktails on offer, you're sure to find a tipple to tickle your fancy.
The restaurant is usually full, so booking in advance is essential. We would also recommend booking for the bar area as it is a popular hot spot and you wouldn't want to miss out on the glorious food and drink that Harborne Kitchen has to offer.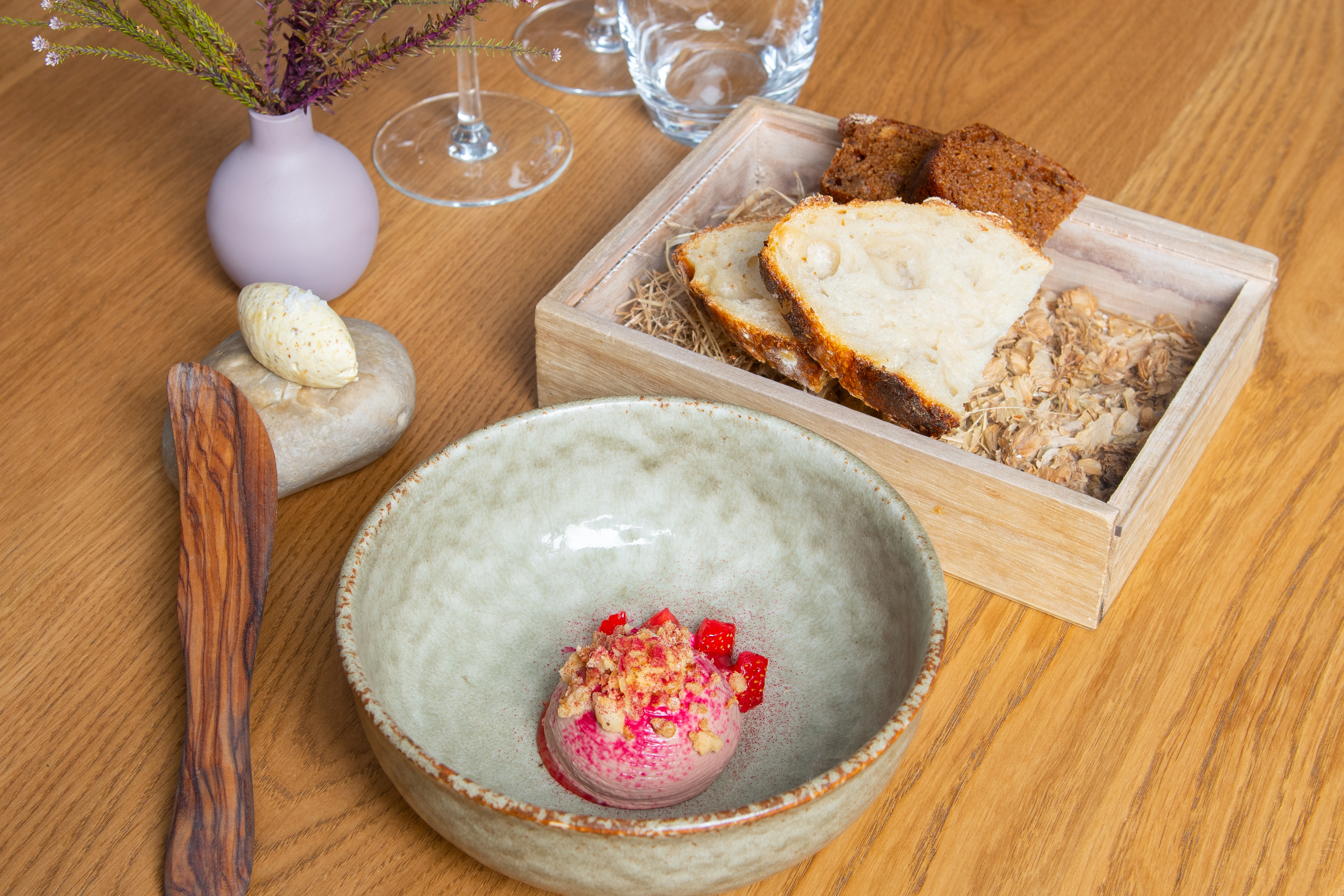 So, if you haven't been to Harborne Kitchen yet, why not? It's the friendly, neighbourhood restaurant serving the beautiful English food that we all need in our lives.
Now offering Independent Birmingham Members: a complimentary glass of sparkling wine with the Express 5 or tasting menu (Thursday – Saturday, lunch) OR 10% off bar food (Thursday – Saturday, lunch)
Note: Please mention you have an Independent Birmingham Membership Card when booking.