Getting your five a day has never been easier.
For a long time, meat has formed a large portion of many people's diet, and lots of people felt a meal is incomplete without some sort of meat in it. Vegetarians used to have a limited choice in restaurants, and usually it was some token offering that had not had the same care and attention put into it as the rest of the menu. But times have, thankfully, changed and now there are so many exciting vegan and vegetarian eateries and options. More and more people are following plant based diets and with more demand, more places are opening up to cater for their needs. Why should veggies miss out on an exciting culinary journey, just because they don't eat meat?
Introducing Land.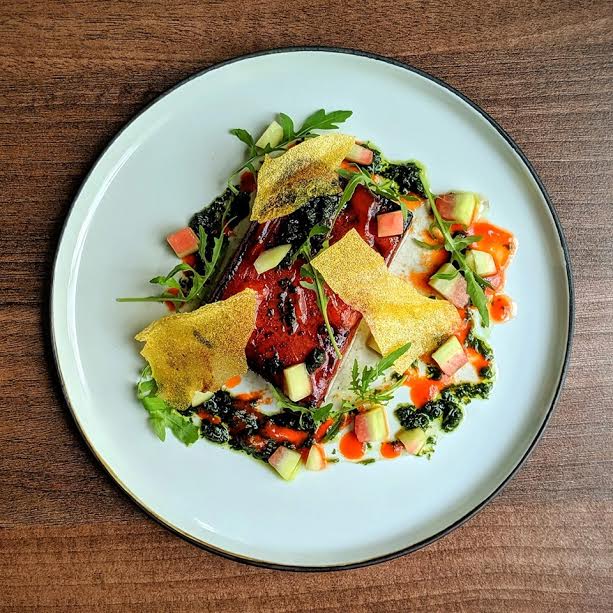 Located in the stunning hub of independent businesses that is The Great Western Arcade, Land is the vegan and vegetarian restaurant pushing the boundaries of fine dining cuisine.
Land is all about, well, the land (obviously). The name reflects the ethos of the restaurant – all about where we get our ingredients from. Natural produce is grown and developed on the land and used to create the delicious plates of food you can eat at the restaurant. The name also reflects the importance of nature and how natural ingredients can be used and presented in many different ways.
At this restaurant, they're all about taking natural ingredients and turning them into spectacular dishes. To make sure they are putting out the very best that they can, the chefs keep trying and altering dishes, continually testing and tweaking until they're completely satisfied. Sometimes it can be a lengthy process but when the end result is awesome and customers leave happy, it's all worth it.
The plant-focused menu is inspired by the land and complimented by notes from the air and the sea, and takes influence from many different cultures. The menus are seasonal and developed to highlight the very best ingredients available at that time. The innovative and creative dishes are not only visually pleasing, but pleasing to your taste buds too. Using wonderful ingredients and showcasing them in new and exciting flavour profiles, you can see the love that has gone into creating these dishes.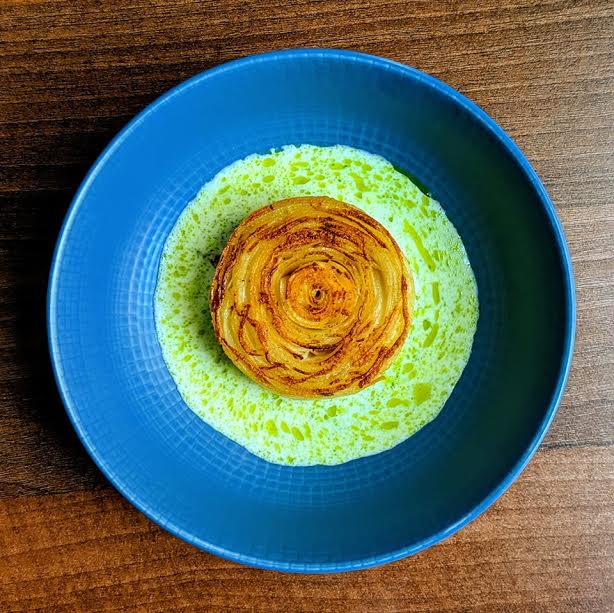 The menus at Land are both ridiculously reasonably priced and insanely delicious. Designed to showcase some of the finest ingredients and dishes, and to present the very best plates in a seamless culinary journey from start to finish. Add the optional drinks pairing if you're feeling fancy and want to take your dinner up a notch.
The relaxed, yet understatedly chic restaurant space is a welcoming space for diners to sit and enjoy their feast. Set in the iconic and beautiful architectural masterpiece that is The Great Western Arcade, the large window looks out onto the Arcade, for a spot of people watching while you dine. The décor is simple and pared back and let's the food take centre stage.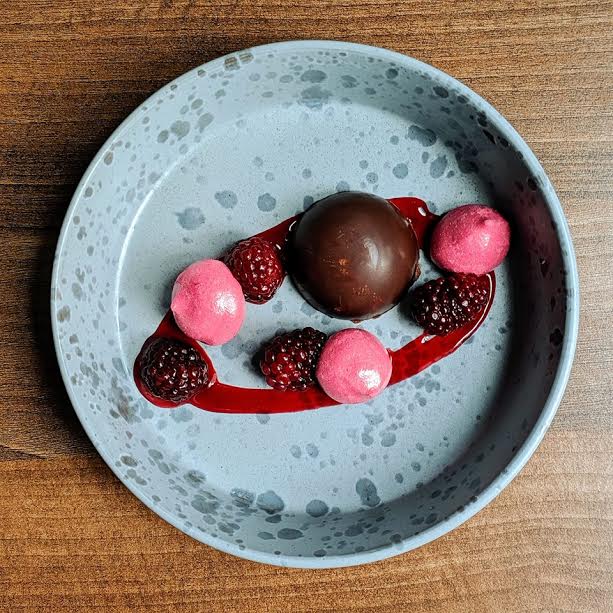 Whether you're a vegetarian, vegan or a meat-eater, this restaurant needs to be on your radar. They're creating some amazing dishes with some beautiful ingredients and we recommend you check them out for yourself at your earliest convenience (now?).
Now offering Independent Birmingham Members: 10% off food (please mention your IB App upon booking)