There's nothing quite like fresh air and green spaces to clear your head and help you to de-stress.
It has been known for many years how important a connection to nature is and studies have shown the benefits of fresh air and getting out in nature are innumerable. From mental wellbeing to physical health, getting outdoors can improve our lives immeasurably. Luckily for us, Birmingham is bursting at the seams with stunning green spaces to explore.
During 2020's difficult summer, Alex Nicholson-Evans (founder of Birmingham Cocktail Weekend) set herself a challenge to visit all of Birmingham's parks. She wrote the names of all of the parks on slips of paper and put them in a jar – then picked one out at random each time she wanted to get out and about. Inspired by Alex's mission to discover more of the city (which you can see for yourself on her Instagram page – just head to her Stories highlights), we asked her to compile a list for us of the very best parks in Birmingham.
So put on a cosy jumper, grab your boots, and get ready to enjoy the fresh air – here is Alex's list of 10 Beautiful Green Spaces In Birmingham You NEED To Explore This Autumn.
Sutton Park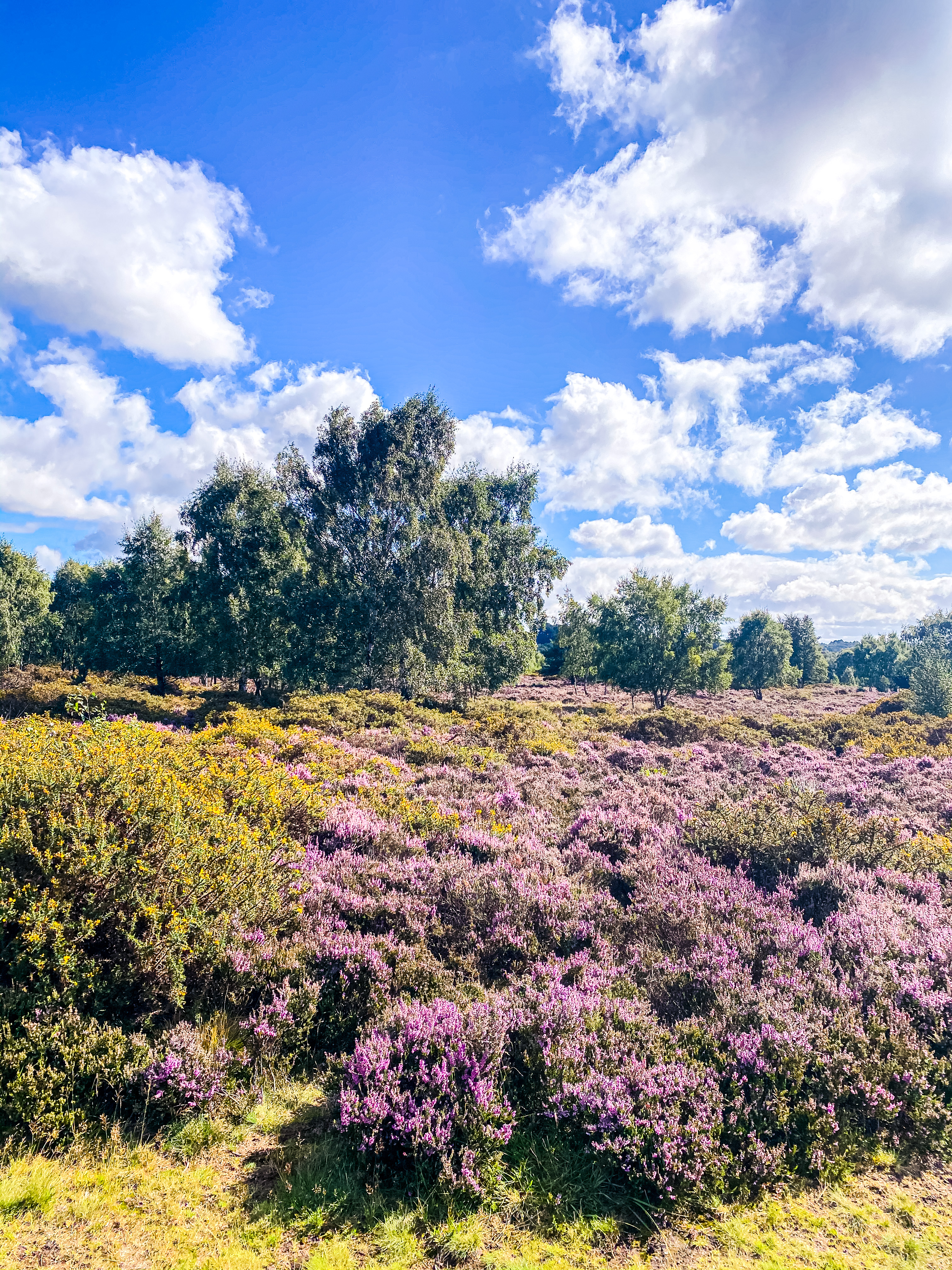 At 2400 acres, this is one of the largest urban parks in Europe and a National Nature Reserve. There are multiple entrances to the park, explore a little and you'll find seven lakes, heathland and features that date back over thousands of years. This has to be one of the very best parks in Birmingham.
Pype Hayes Park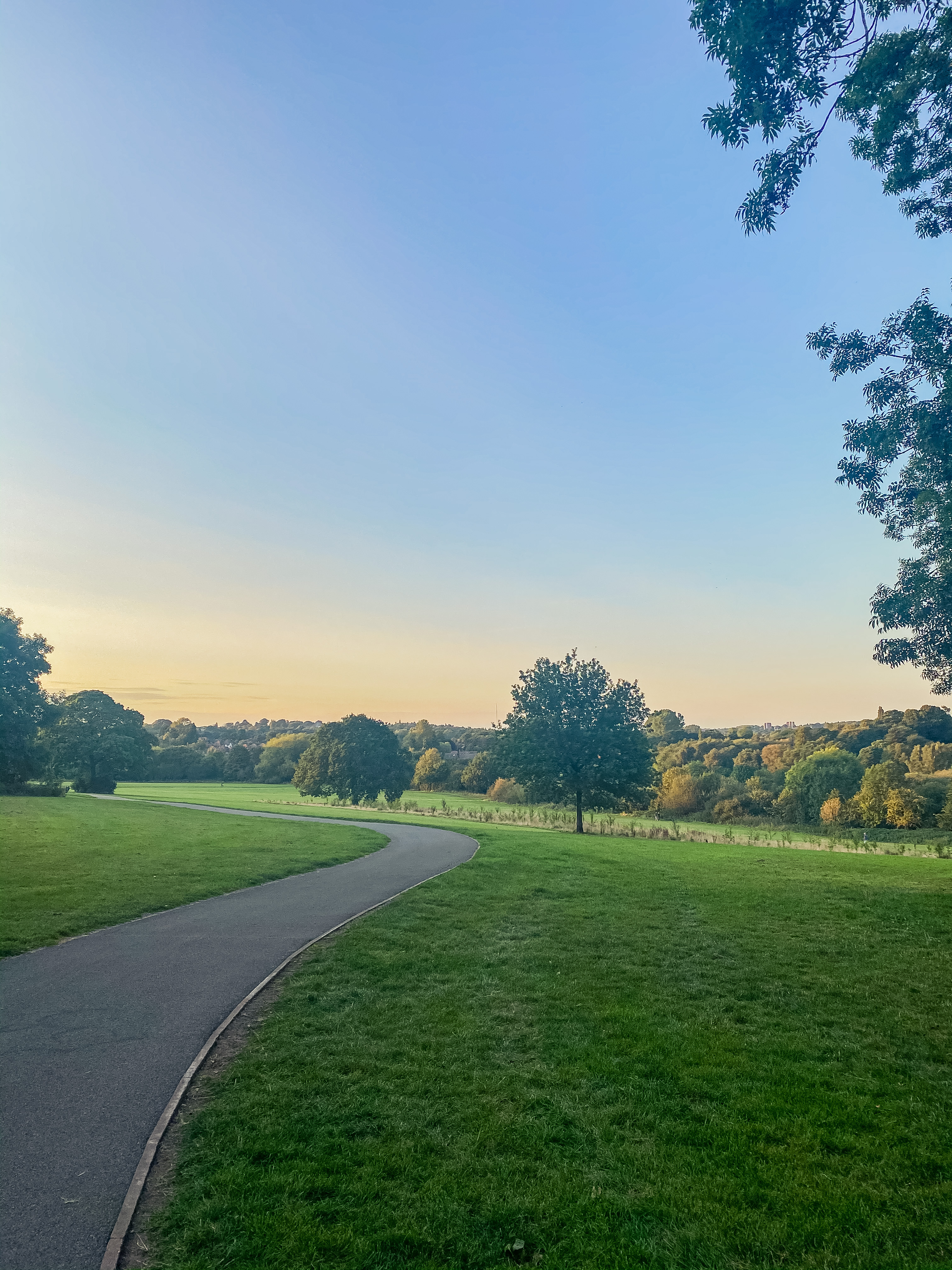 At 100 acres, whilst not to the scale of Sutton, this is still one of the largest parks in Birmingham. You'll find big open spaces (great for doggos), a lake, woodland, a Grade II listed building (Pype Hayes Hall) and a number of ornamental gardens too.
Moseley Bog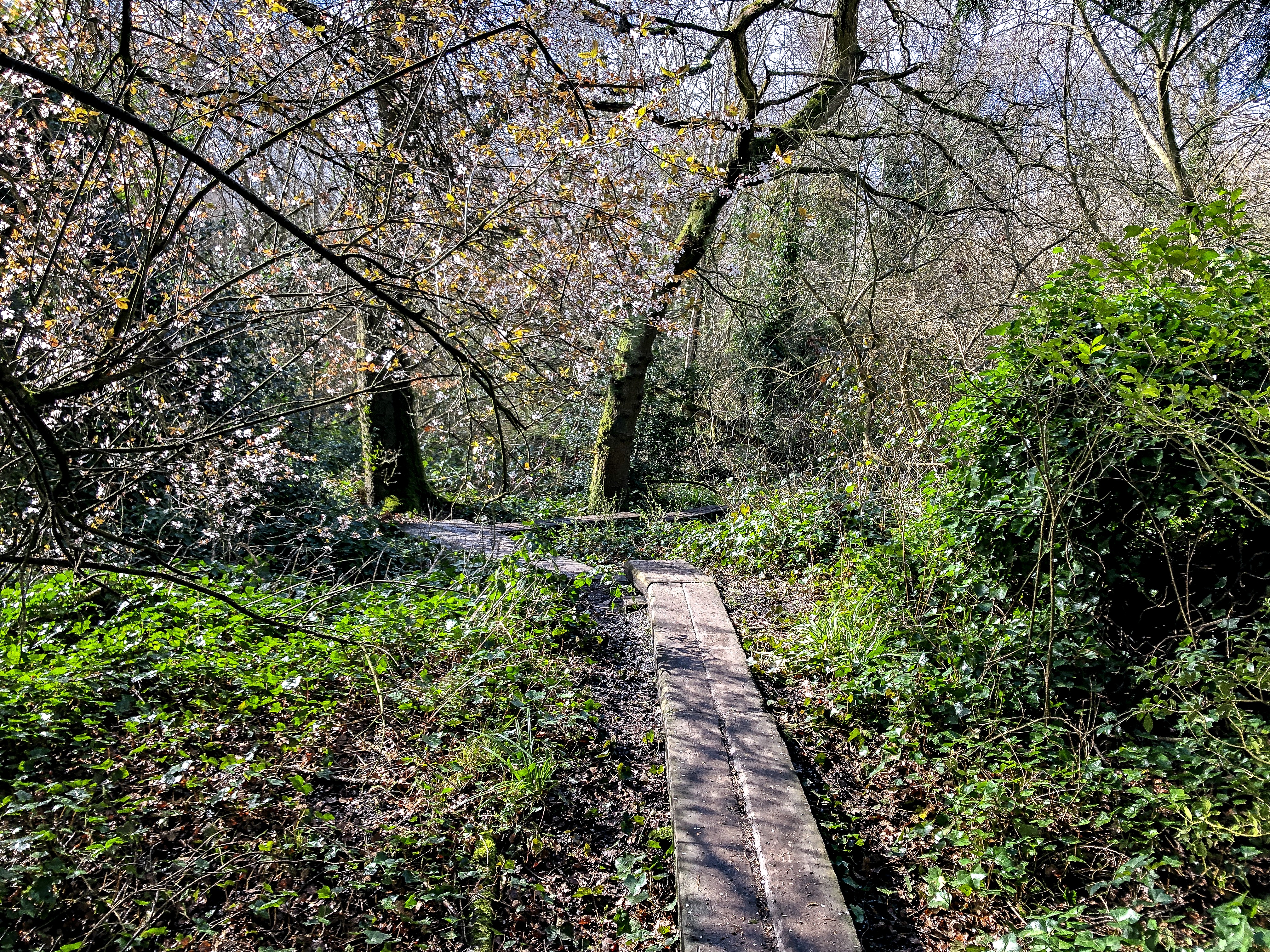 This park is one of the inspirations for the ancient forests described by JRR Tolkien in The Lord of the Rings and The Hobbit. You can take a guided walk from nearby Sarehole Mill, or explore the boardwalks with this free Walk Birmingham walk. However you choose to explore this magical part of the Shire Country Park, you'll find fantastic pizza to refuel with at Sarehole Mill's Bakehouse.
Highbury Park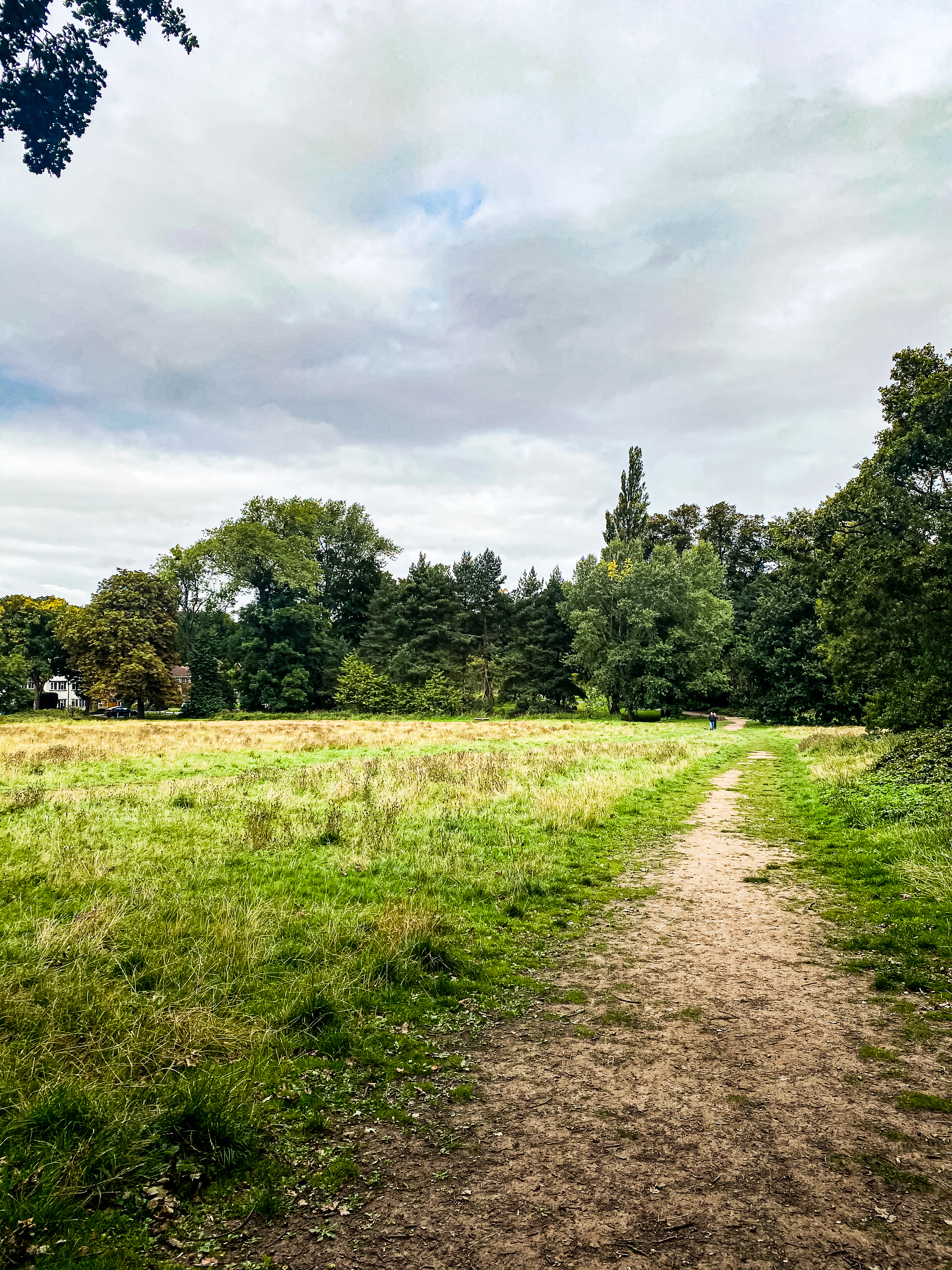 This was the former estate of Joseph Chamberlain and a beautiful park in any season. There is plenty to explore but don't miss Highbury Hall – a Grade II listed building (and the former residence of Joseph Chamberlain) on the northern edge of the park.
Cotteridge Park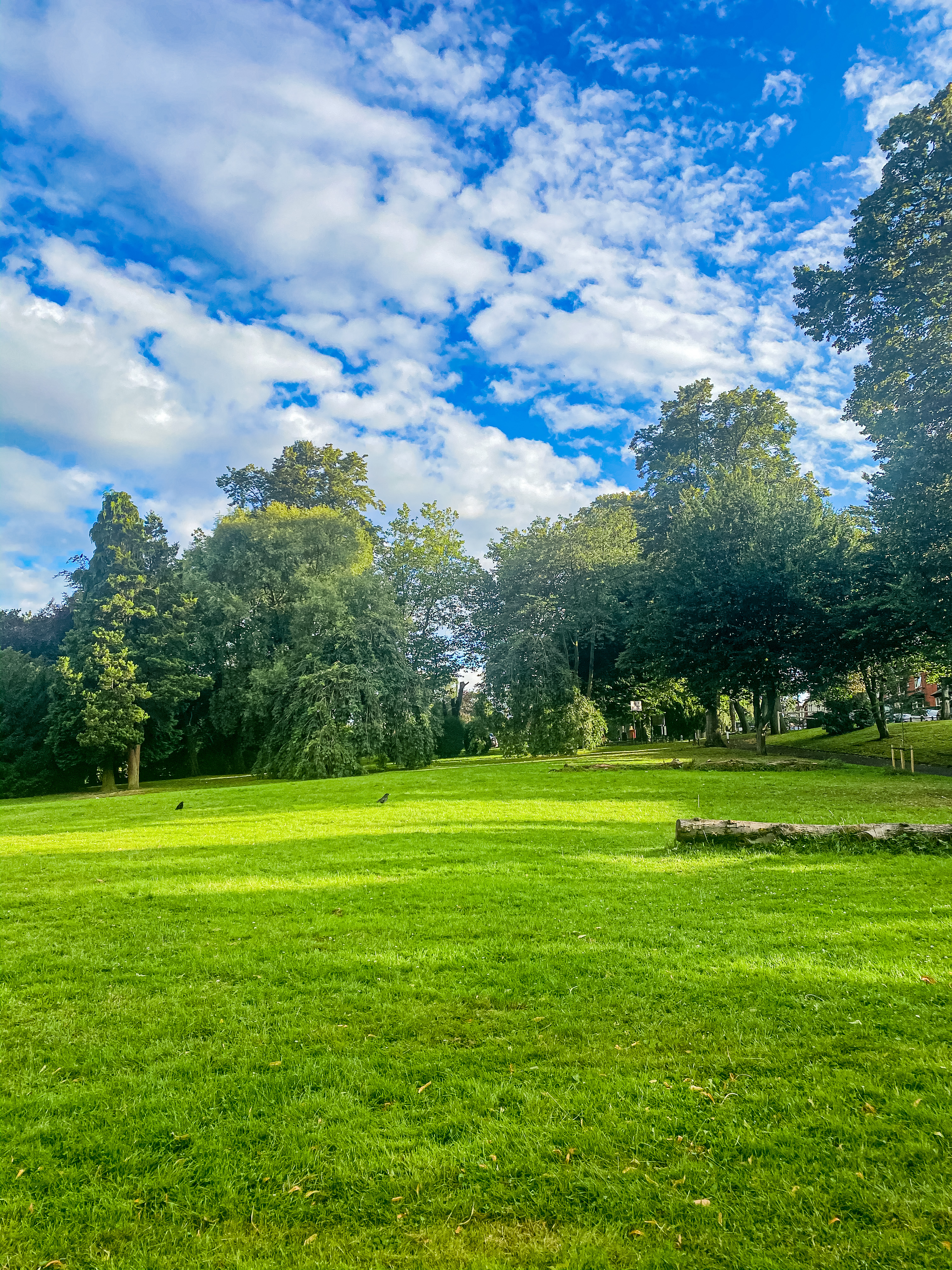 This park is one of 15 Green Flag Parks in the city, an accolade also awarded to Cannon Hill and the Lickey Hills. The Friends of Cotteridge Park have just opened a new café, The Shed, so why not grab a cuppa whilst you're there? All profits from the café support park activities, and you can find opening times for The Shed here.
Aston Park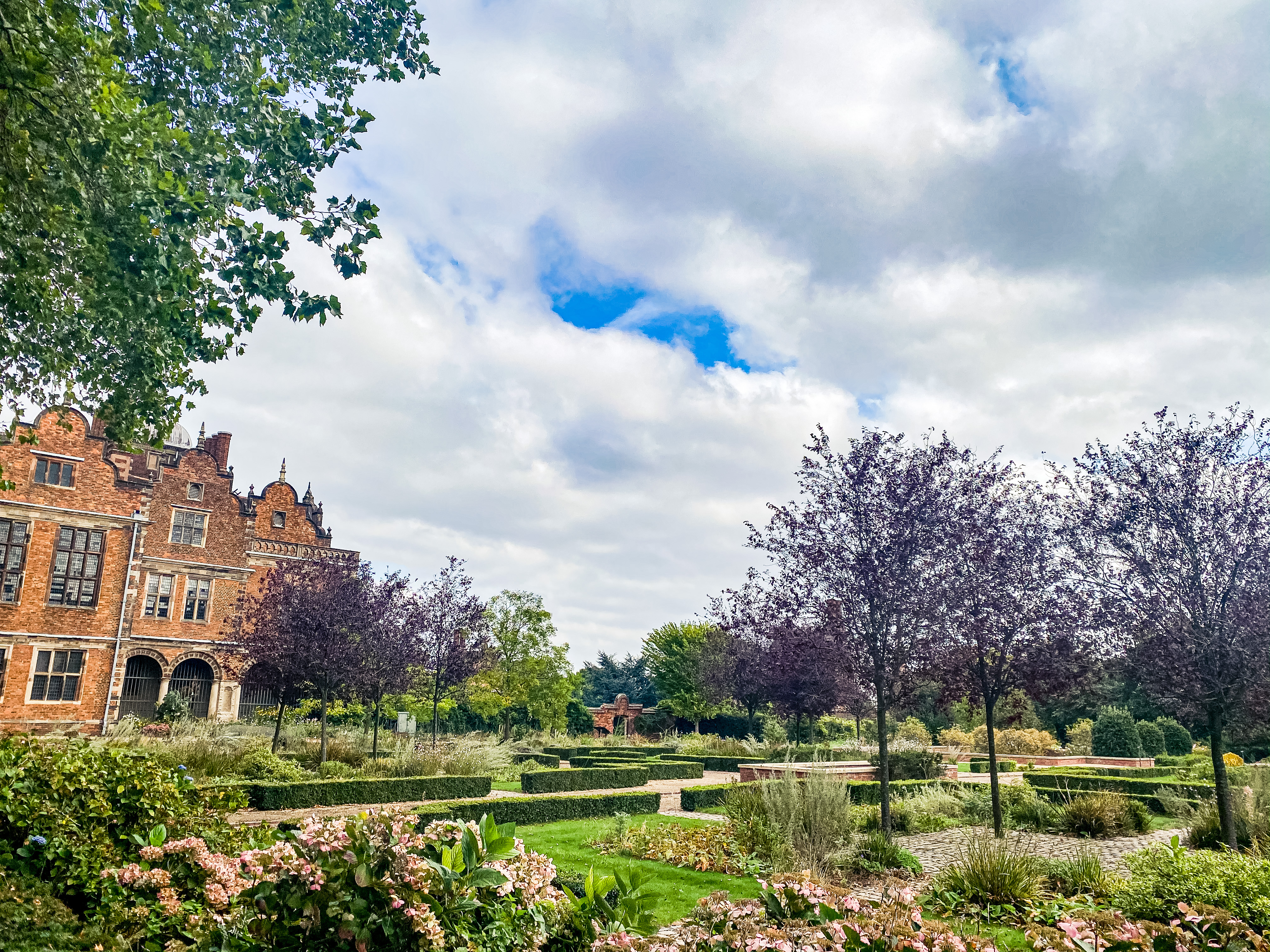 Another Green Flag Park and home to the magnificent Aston Hall. The hall has been the setting for the brilliantly awesome Independent Birmingham Festival for the past couple of years – but Aston Park is a lesser known gem. Explore a little and you'll find statues, tree-lined avenues and floral displays. If you visit when Aston Hall is open, be sure to explore Lady Holte's gardens too (and grab a delicious slice of cake in The Stable Yard Café).
Grove Park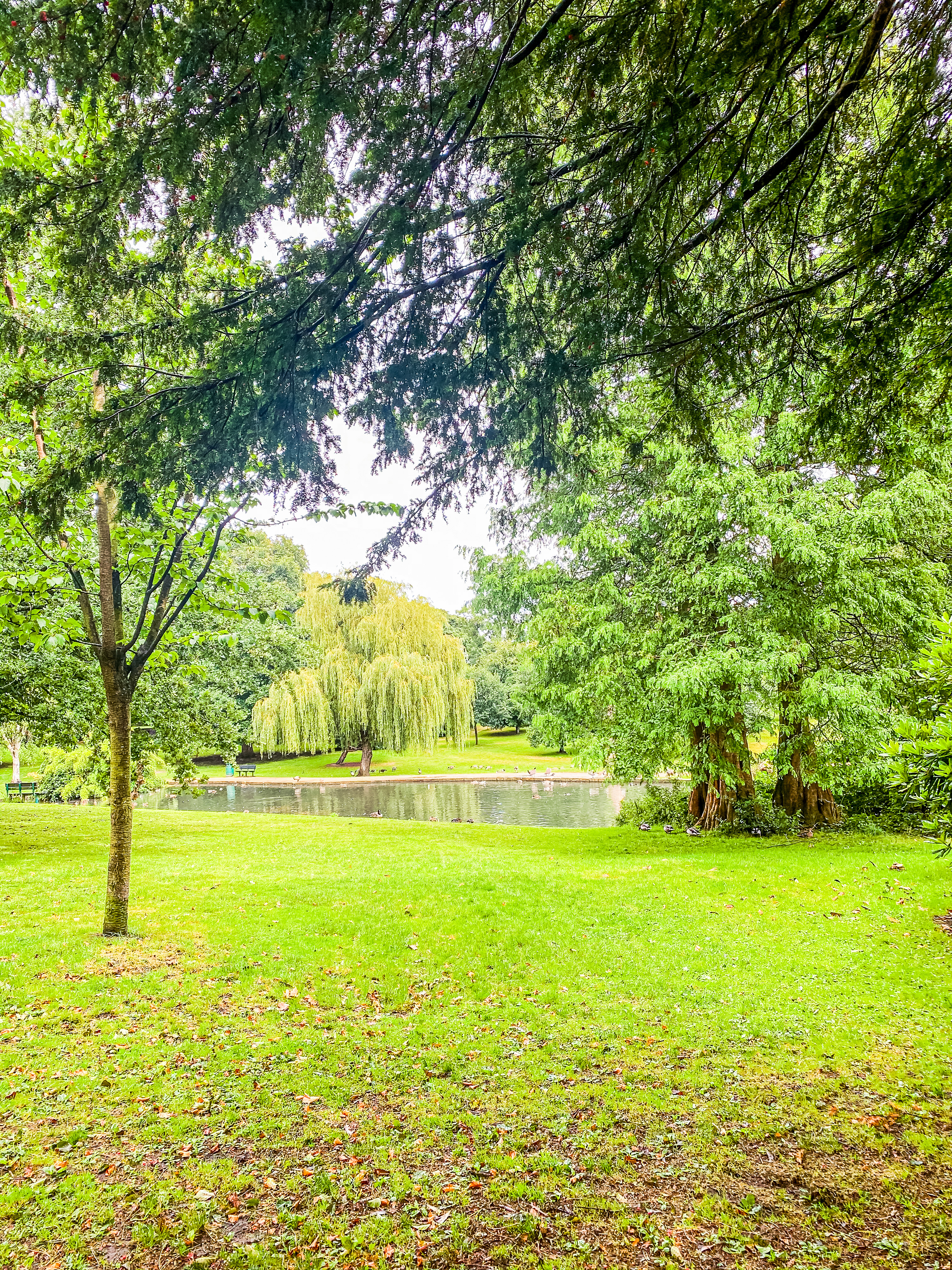 This popular Harborne park was once the grounds of Thomas Attwood's home. Have a wander around the large pond, explore the copse of trees or enjoy the city views. A great picnic spot in summer and a lovely location for a short autumnal stroll.
Edgbaston Reservoir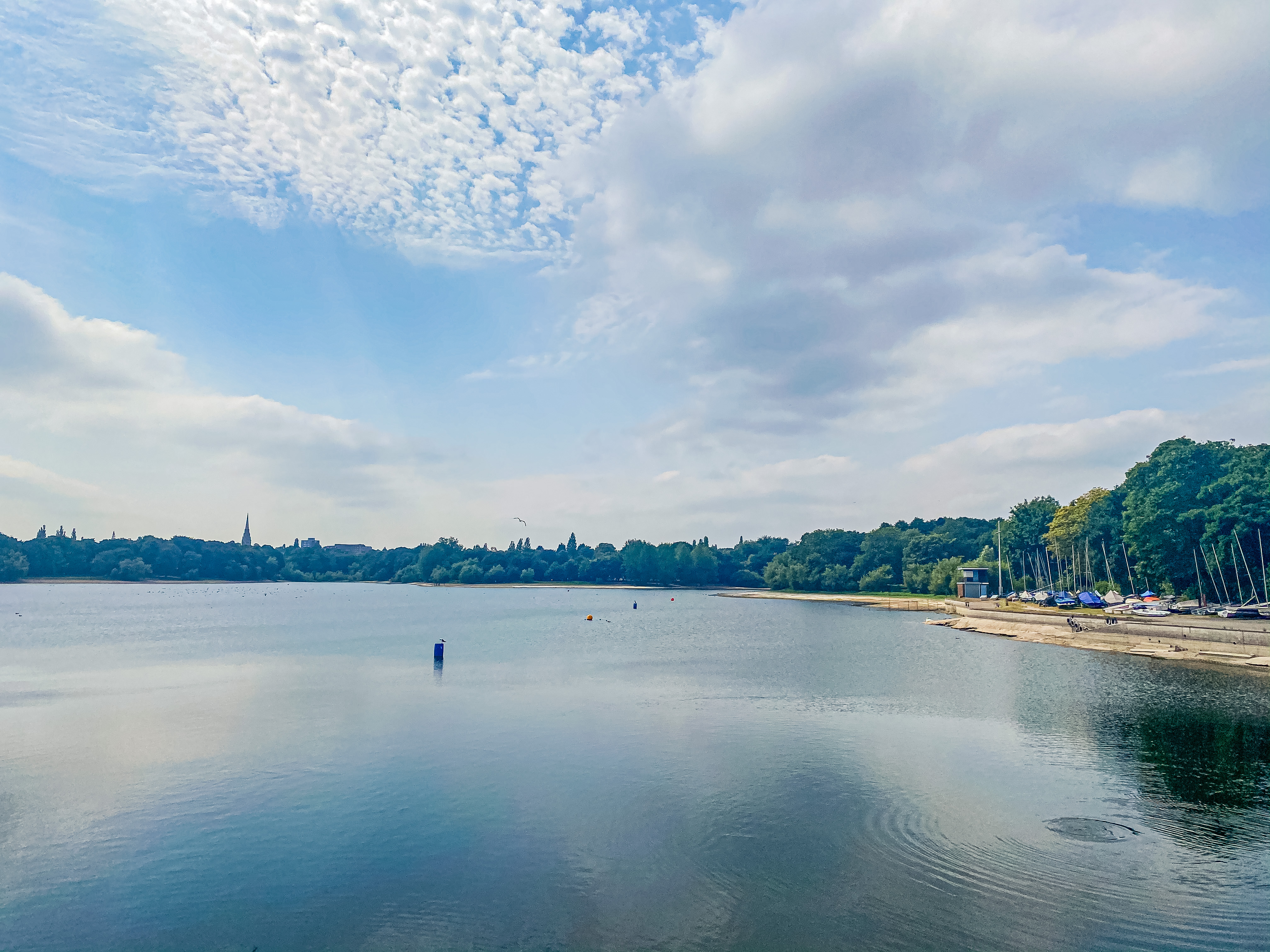 A list like this wouldn't be complete without city dwellers' favourite, 'The Resi'. The site is actually 70 acres but is, of course, mostly open water. Take the 2.8km route around the reservoir for great views of the water and surrounding woodland. A lesser known fact is that Edgbaston Reservoir is a site of nature conservation and an important home to newts and bats.
Rowheath Pavilion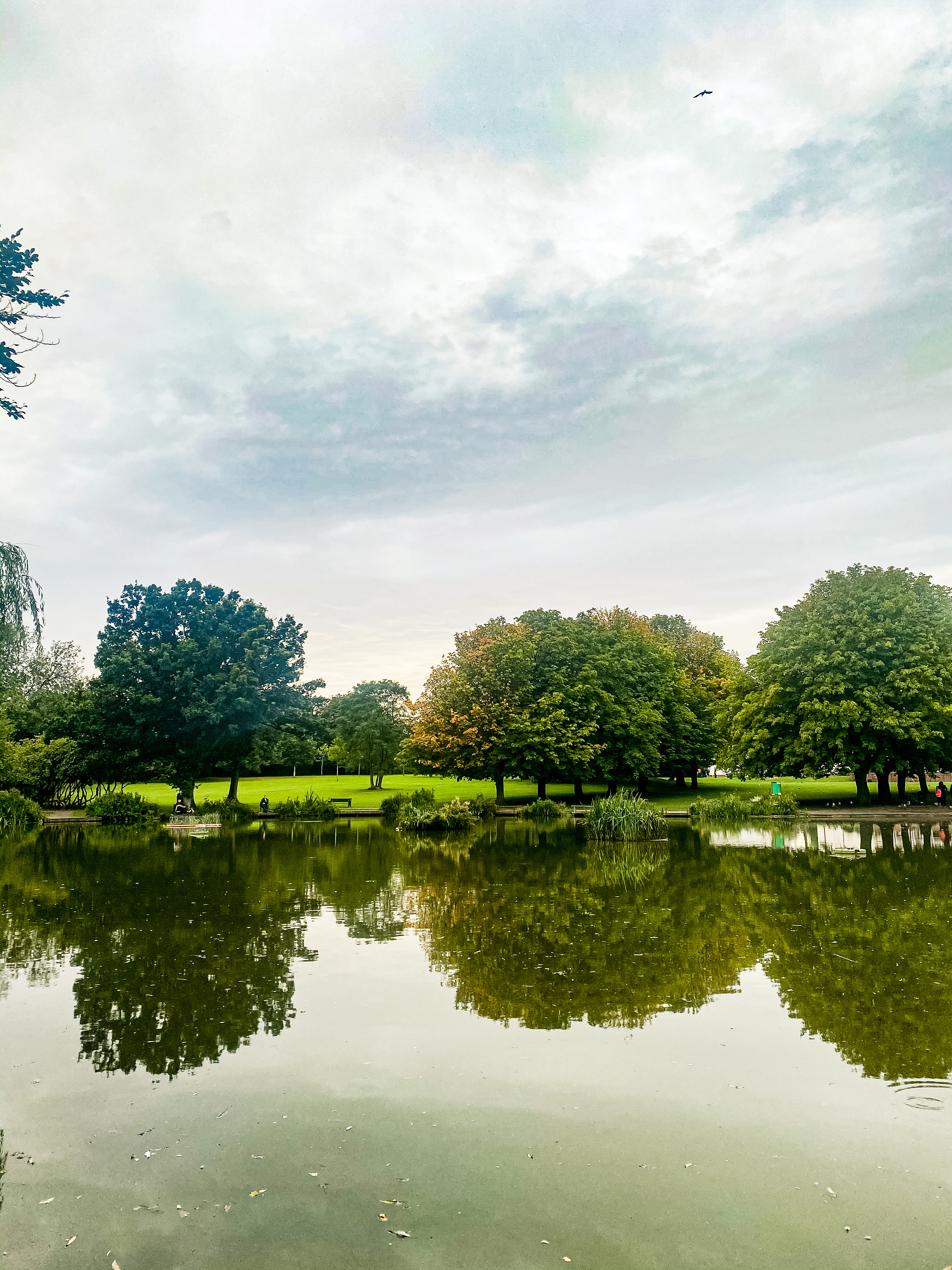 The pavilion was opened in 1924 and its grounds are a lovely spot to relax in. The unique selling point for this green space is that it has a bar in it. Yep, you can have a G&T outdoors and enjoy views of the lovely pool and surrounding green space. A simple, off-the-beaten-track spot to meet friends in the great outdoors.
Leasowes Park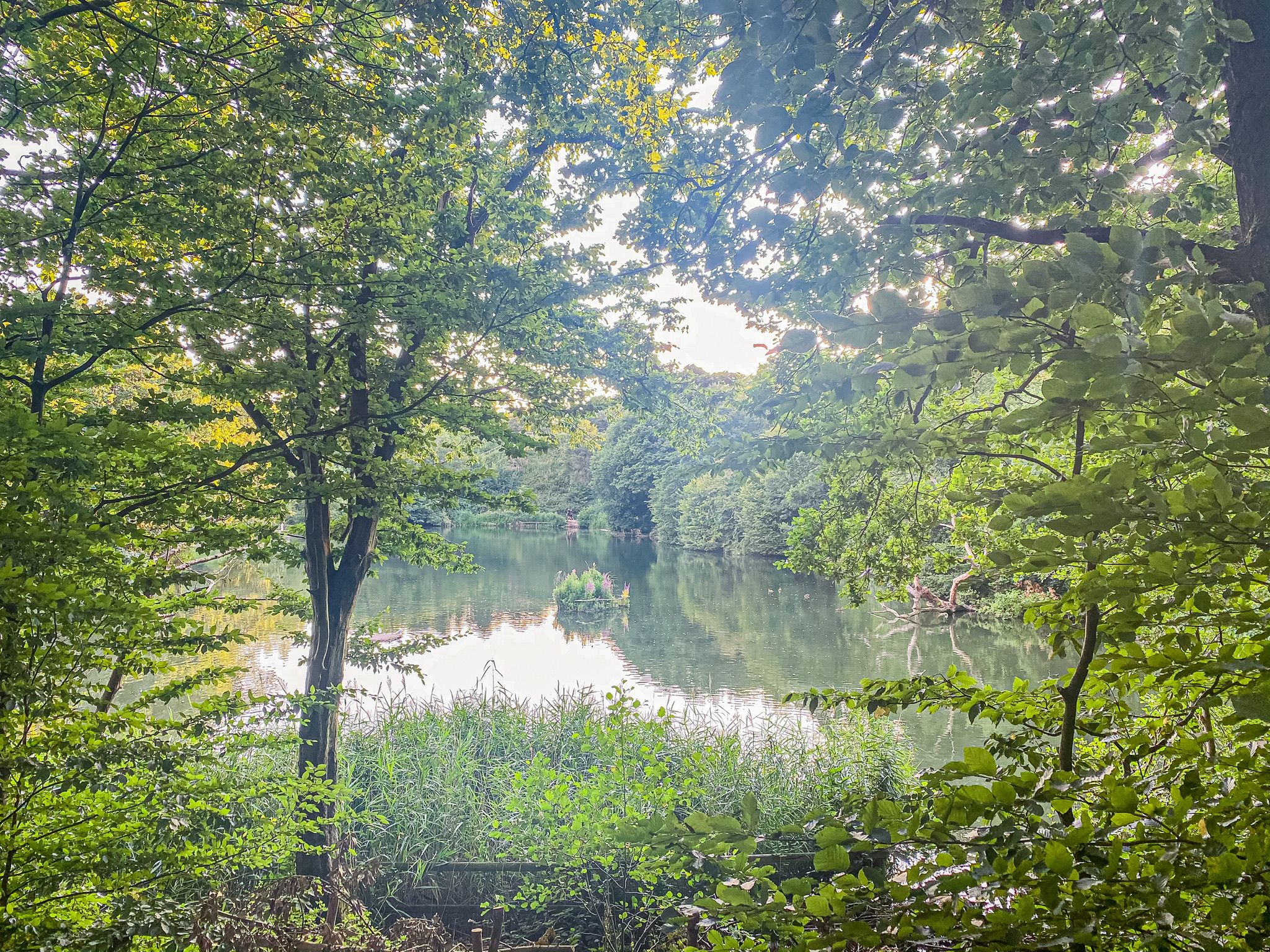 Whilst not quite in Birmingham, this park is just 20 minutes from the City Centre, and so special it's worth a mention. The Leasowes is a Grade I listed park, ranked up there with landscapes like Blenheim and Stowe. It was designed by poet William Shenstone and is considered to be one of the first natural landscape gardens in England. Explore the 141 acres to find lake views, trickling streams, picnic perfect grassland and woodland paths that take you far away from the hustle and bustle of the city.
If you're looking for some inspiration to help you explore parts of the city you've never visited before, we recommend you choose one of the beautiful parks from the list above – and then get out there and rediscover your city, one glorious green space at a time. We'd like to say a huge thank you to Alex Nicholson-Evans for the photos and words for this article, and we hope her mission to discover more of this magical city inspires you to get out there and discover Birmingham's hidden gems too!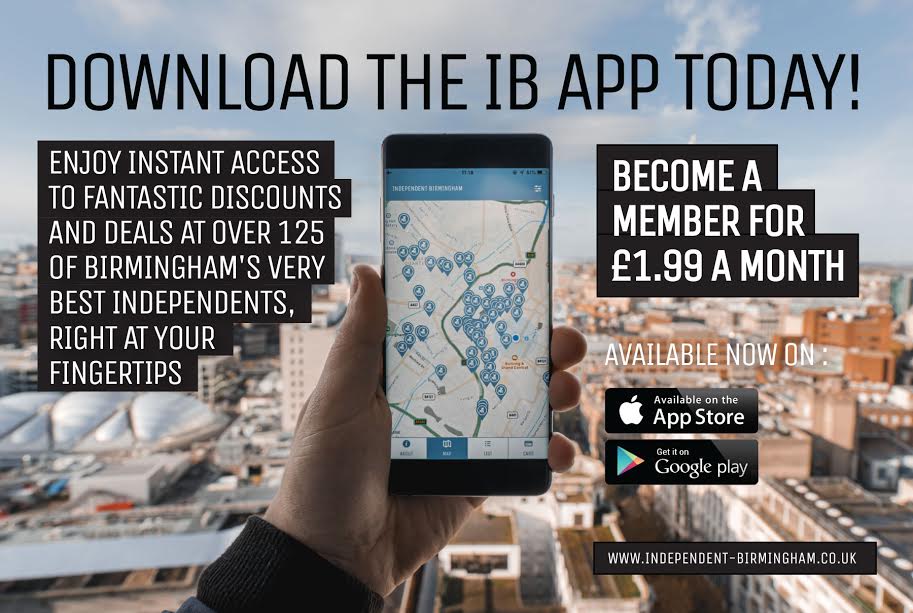 If you like to discover new hidden gems and support local, download the Independent Birmingham App.
Enjoy up to 20% off (alongside exclusive 2-for-1 offers, freebies and more) at over 125 of the very best independent cafes, bars, restaurants, pubs, theatres, cinemas, hotels, shops and experiences in Birmingham – including: Digbeth Dining Club, The Electric Cinema, Carters, Indian Brewery Snowhill, Birmingham Hippodrome, Adam's, Zindiya, The Meat Shack, Baked In Brick, BoneHead, Purnell's Restaurant, Chakana, Tiger Bites Pig, Bodega Cantina, Stirchley Wines And Spirits, Wayland's Yard, Purnell's Bistro, Midlands Arts Centre, 40 St Paul's, The Plough, Hare and Hounds, Birmingham Repertory Theatre, The Jekyll And Hyde, The Rose Villa Tavern, Cherry Reds, The Prince of Wales, The Loft, Laghi's Deli, Medicine Bakery, The Paper Duck, The Clean Kilo, The Early Bird Bakery and many more.
To download the IB App for just £1.99 a month on Apple, click here.
To download the IB App for just £1.99 a month on Android, click here.