Brunch is always a good idea.
It has all of our favourite elements of breakfast (toast, bacon, eggs, coffee) but at a more leisurely pace (and without having to wake up early and cram it in before rushing off to work). Brunch is the perfect combination of breakfast and lunch (plus with the added option of booze – socially acceptable daytime drinking is the one), and it is definitely our favourite meal of the day. Eating bacon with everything? Yes please. Drinking as much Prosecco as you like before lunchtime? If you insist. Whether you do it alone, with your chosen companion, or with a big group of mates, if you're not planning your whole weekend around a brunch date, then quite frankly you're doing this whole weekend thing wrong. If, like us, you live and die by brunch, then we've compiled this handy list for you.
Read on, grab your brunch crew, and go live your best lives.
The Early Bird Bakery
We couldn't talk about brunch without discussing Kings Heath's finest, The Early Bird Bakery. This coffee shop and bakery is breaking away from the typical brunch offering and putting their own spin on the most important meal of the day. They create some of the most inventive, beautiful, and delicious brunch dishes we have ever had the pleasure of devouring. Using fresh, seasonal ingredients, their menu changes each week, but is always packed with the most mouth-watering choices that you'll be hard pressed to choose between. With artisan coffee, beautiful freshly baked cakes and pastries, and deliciously naughty toasties also on offer, this little coffee shop is destined to be your new favourite brunch spot from your first visit. If you still haven't been – what are you waiting for?!
IB Deal: 10% off the bill.
Saint Kitchen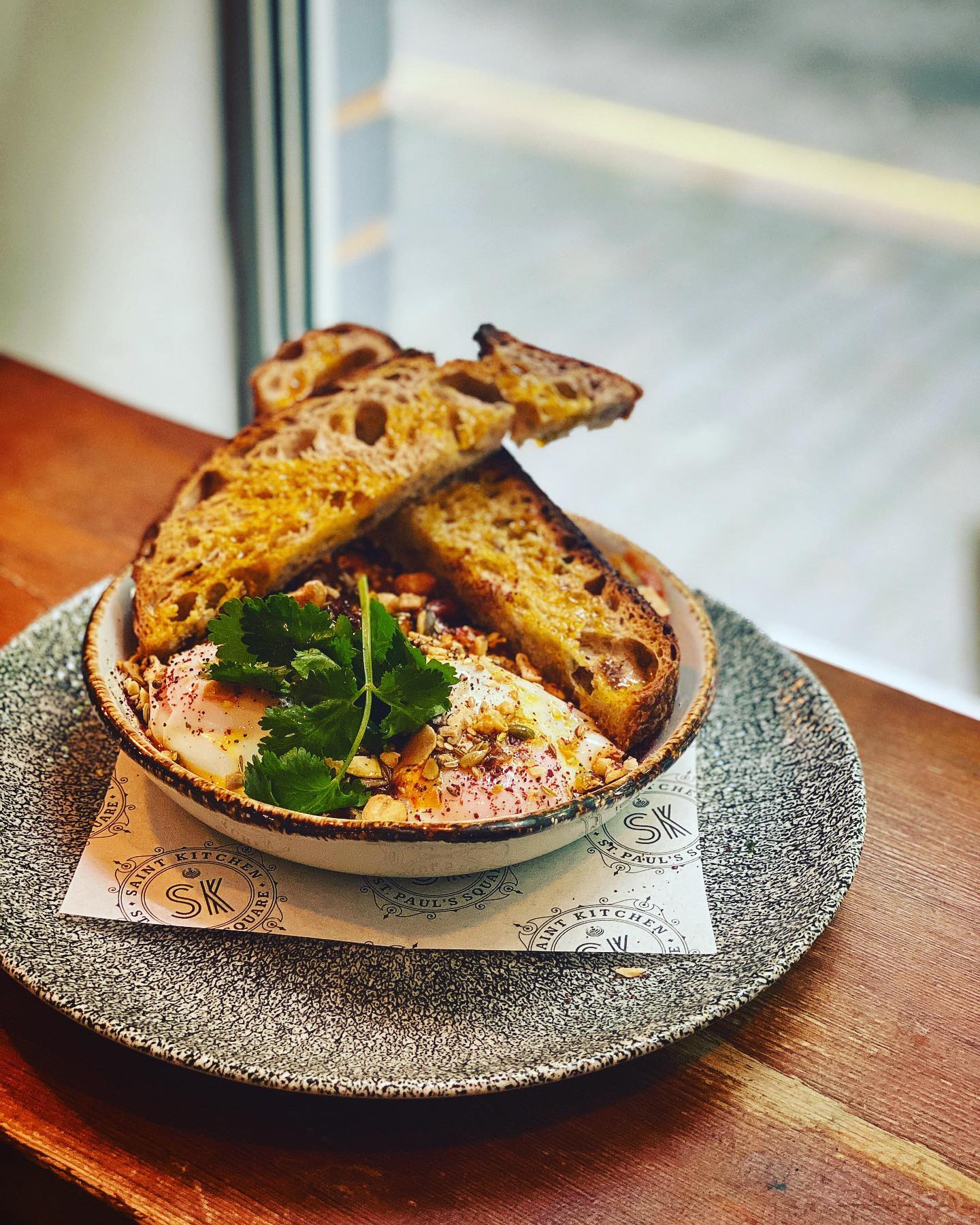 This much-loved Jewellery Quarter staple has long been a favourite brunch spot for many locals and visitors alike. This cosy coffee shop serves damn tasty brunch for all your foodie needs, with a slight Middle Eastern twist to much of their brunch menu. From Halloumi and Muhammara to Hummus and Poached Eggs on an open toasted bagel, and their own take on Avocado Smash, there's something for everyone. If you fancy a lighter option, enjoy the homemade granola – or if you want something more substantial, go for one of their delicious filled bagels. Pair your chosen brunch dish with a speciality coffee and you're all set.
IB Deal: 50% Off A Side Or Salad When You Purchase Any Bagel (Monday – Friday).
Medicine Bakery And Gallery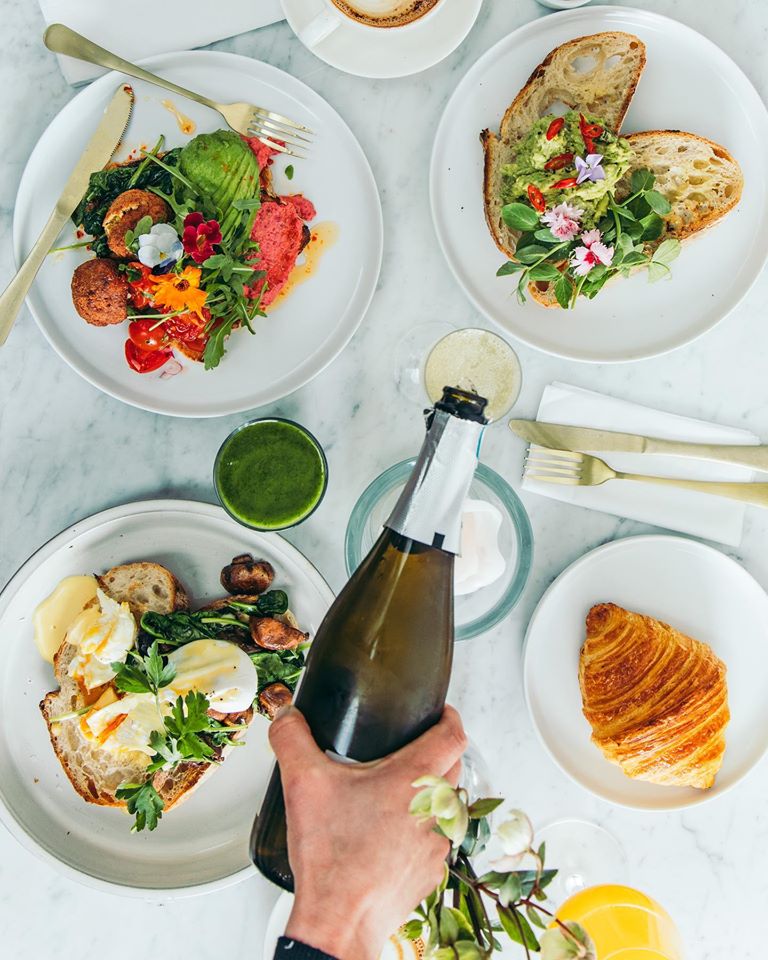 Medicine are well-known throughout Brum for their insane baked goods (their cronuts are a sight to behold), but they're also major players in the brunch game. From a classic all-day breakfast to yoghurt and granola, and from Huevos Rancheros to Eggs Benedict, there's something for everyone to enjoy. There are loads of great veggie and vegan options, as well as gluten free options available too. Their coffee game is as strong as their brunch game, and we ALWAYS grab a freshly-squeezed OJ too.
IB Top Tip: the freshly-baked croissants are some of the very best you'll ever eat. Plus they're fully licensed so if you fancy a Mimosa or Bloody Mary with your brunch, then you do you.
IB Deal: 10% off takeaway baked goods.
Wayland's Yard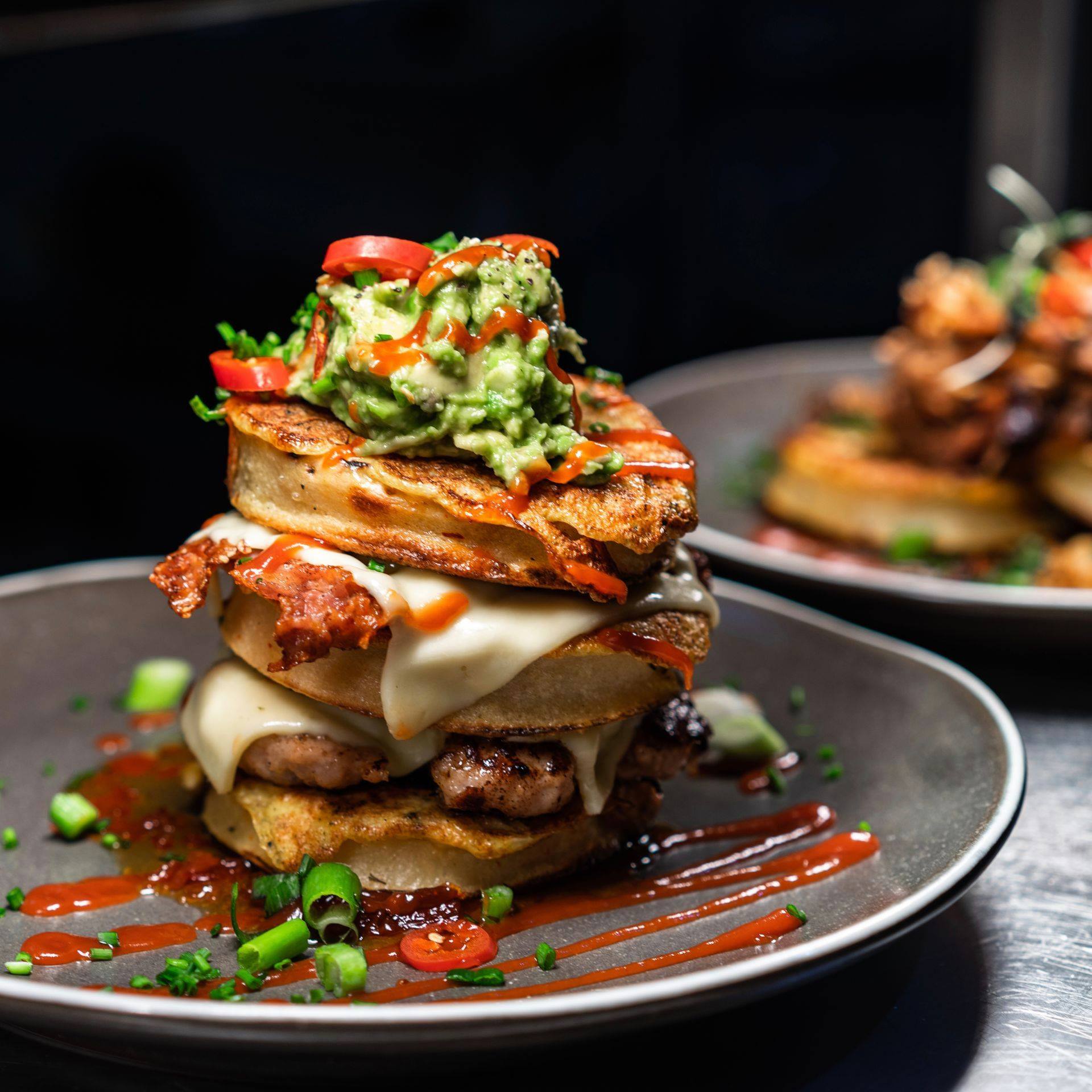 Wayland's Yard are all about proper coffee and proper food. So naturally, their brunch is up there with the very best in the city. They don't mess around when it comes to brunch – everything they serve is made in-house using fresh, locally-sourced ingredients. They have a range of classics on the menu (think avocado smash, eggs various ways, epic breakfast baps etc.) which are cooked to perfection, but they also have some of their own unique dishes. Their eggy crumpets have made waves in the city's brunch scene, and trust us when we say they are totally worth the hype.
IB Deal: 10% off the bill.
The Plough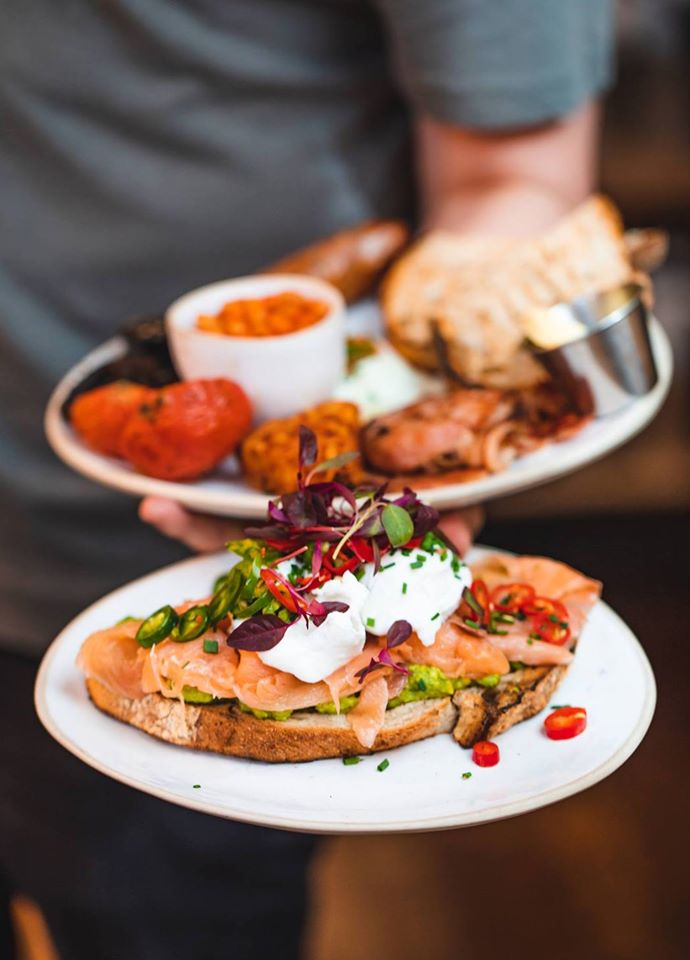 This Harborne institution is a much loved independent gastro pub, known for their tasty food, stylish décor, and friendly staff. The Plough is open for breakfast and brunch every morning, so you don't just have to wait for the weekend to enjoy brunch here! Their brunch menu is the perfect combination of classic crowd-pleasers and unique and exciting specials. From smashed avocado to breakfast brioche sandwiches and banana bread, they have something for everyone. Their delicious, freshly-prepared food and welcoming service will have you coming back every week.
IB Deal: 10% off food.
Damascena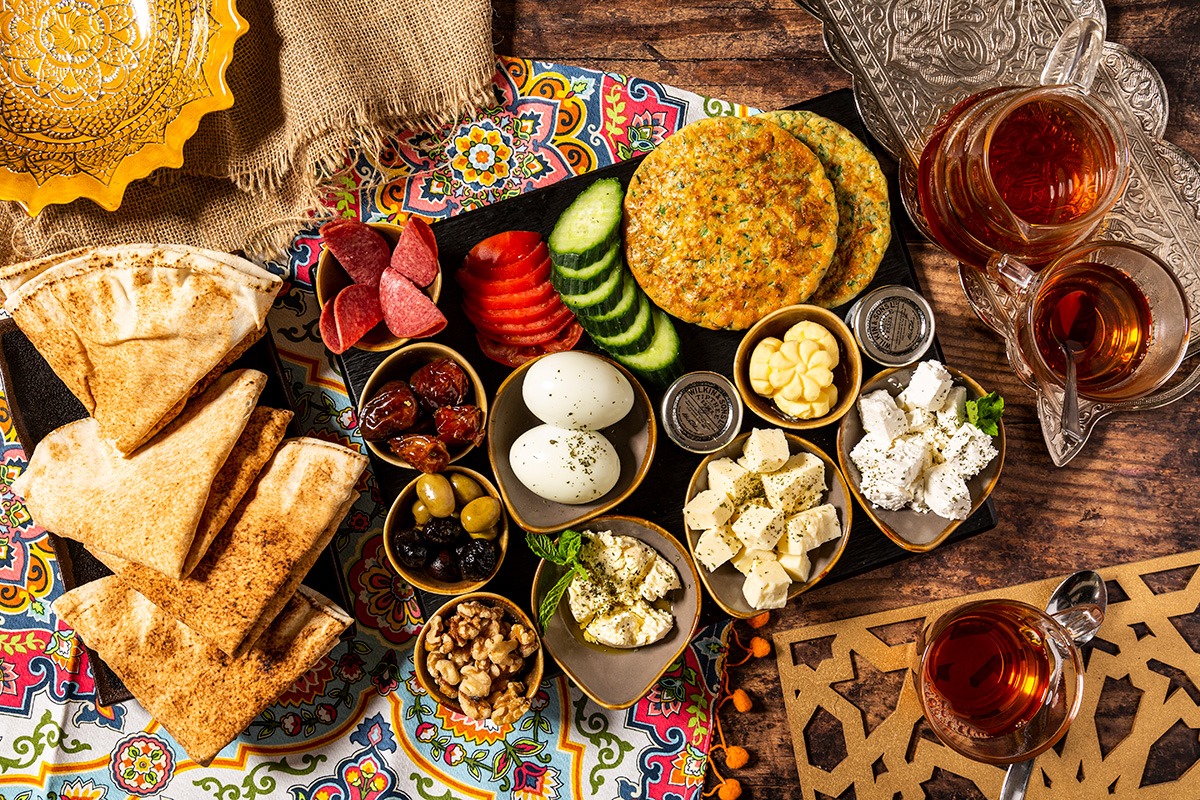 Looking for a brunch with a difference? Give the eggs Benedict and avocado smashes a miss for a change and try something new. Damascena have a brilliant breakfast menu packed with authentic Middle Eastern dishes to add a little spice to your breakfast. From Baked Egg Manageesh and breakfast meze, to Juz-Muz (eggs, tomatoes, fresh chillies and onions, served with flatbreads) and tahini and date honey dip with flatbreads, there are loads of exotic dishes to try.
IB Deal: 10% off the bill when you spend £10 or more.
Tamu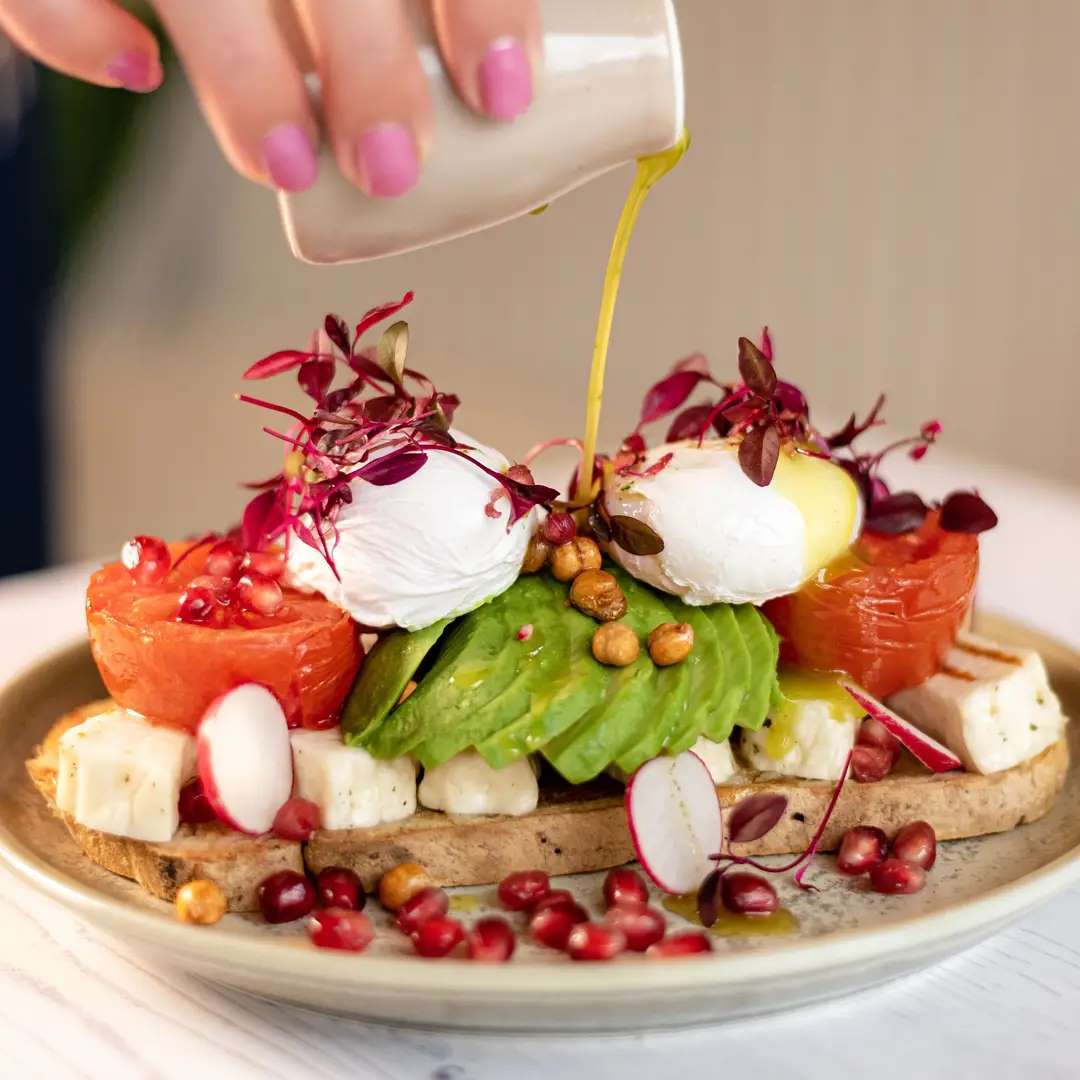 Photo: Richard Brierley (IG: @richcapturesfood)
This little coffee shop in Bearwood is inspired by healthy eating. With a focus on good food and good coffee, this is a great little spot for brunch. If you like something sweet, enjoy their pancakes or French toast or if you prefer something savoury go for the sweetcorn fritters topped with poached egg, avocado, halloumi, sweetcorn salsa and tabasco maple syrup. There are lots of vegetarian and vegan options, as well as some gluten free choices too – so everyone can enjoy brunch here.
IB Deal: a FREE hot drink of your choice when you purchase any breakfast or brunch dish
Cherry Reds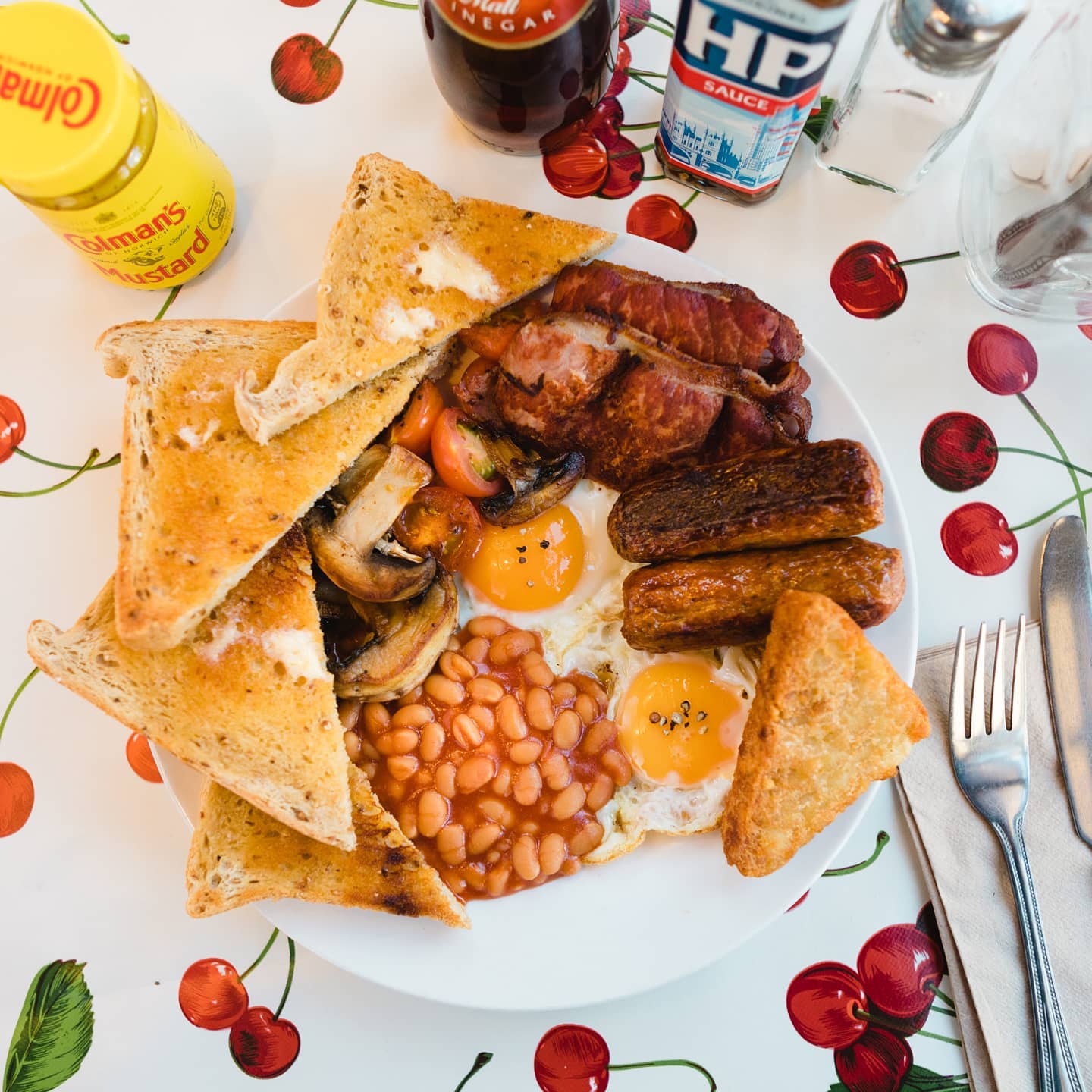 Photo: (IG: @zamaniegostudio)
All-day breakfasts, big stacks of pancakes, proper breakfast sandwiches – Cherry Reds has it all. This cosy, quirky cafe has been serving up breakfast and brunch to the good folk of Brum for years and they're a firm favourite in many people's books. To accompany your chosen brunch dish they have the usual teas and coffees, but if you're feeling extra (and we highly recommend that you do this) order yourself one of their legendary hot chocolates with all the trimmings – or even better, one of their boozy milkshakes. Now that's how you do brunch. Plus, they have loads of veggie, vegan, and gluten free options too, so everyone can enjoy brunch together.
IB Deal: A free pint of cask ale, lager, cider or draught soft drink with your main meal.
Gorilla Coffee Cafe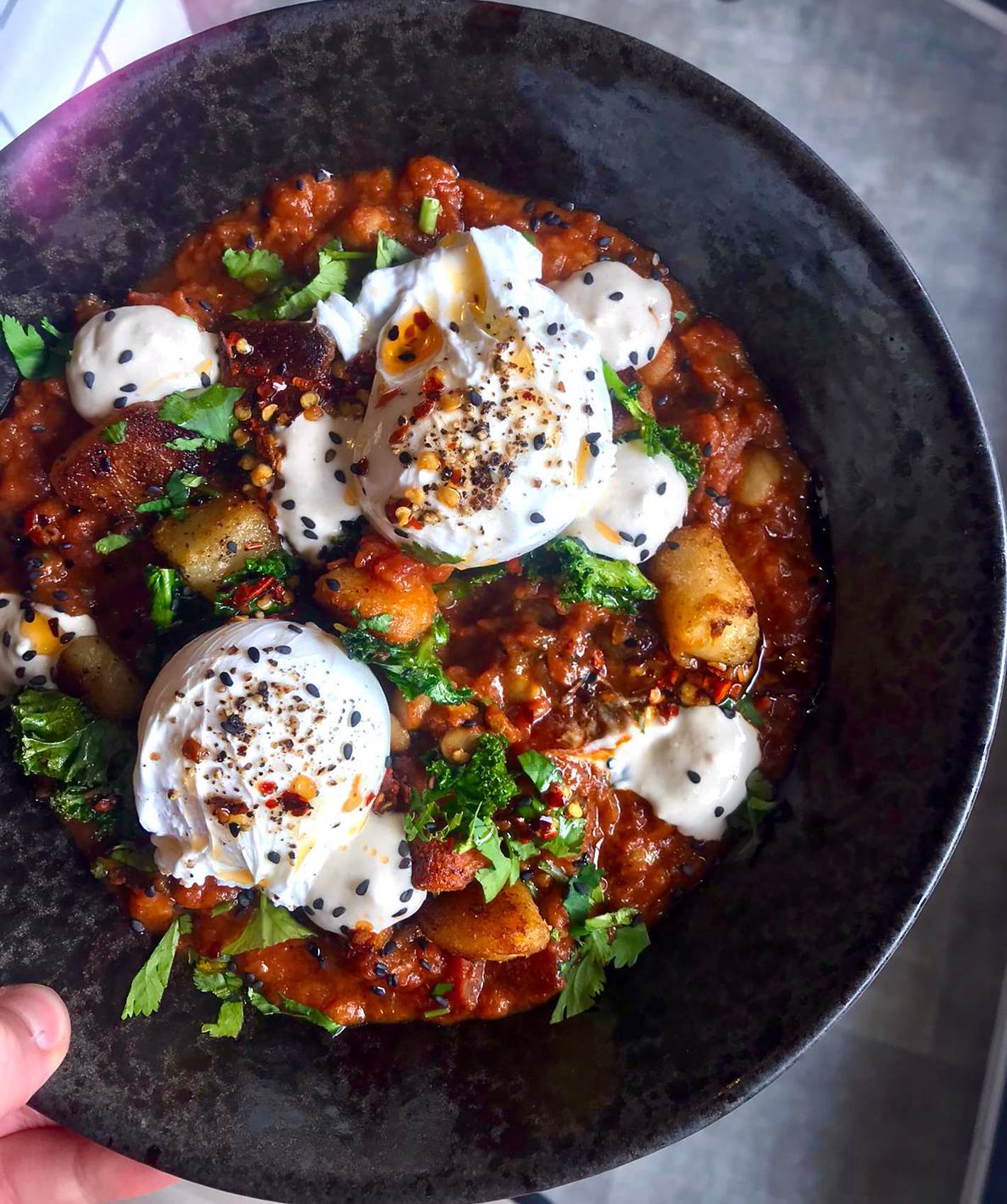 Cycling fanatics can enjoy brunch in a place dedicated to their greatest passion in life. Gorilla Coffee Cafe is a premium Bicycle Cafe dedicated to bringing together all things cycling with great coffee, food, and beer. Celebrate your love of cycling over a delicious breakfast (perfect for fuelling up before you head out on your bike). The short but sweet menu is bursting with tempting options. From brioche buns with a choice of fillings to eggs on toast and the heartier Gorilla breakfast (veggie option available too) – we want to try everything! If you're not a cyclist, don't worry, you can still pop in for some delicious food and excellent coffee.
IB Deal: A FREE coffee or tea when you purchase any item from the main brunch menu.
The MilkCake Man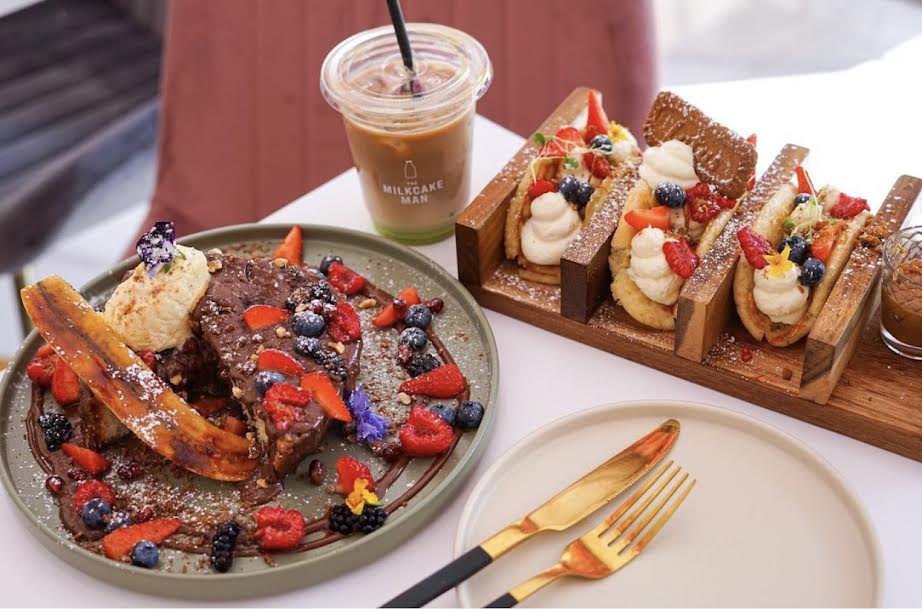 Photo: (IG: @birmingham__foodreview)
A stunning dessert cafe nestled in the heart of Kings Heath, The MilkCake Man primarily focuses on epic soft serve ice cream creations (including THAT cherry blossom) and milk cakes. In addition to these glorious bites, The MilkCake Man also serves a number of fantastic brunch dishes. Our stand-outs are the Biscoff Taco Pancakes (pancake tortillas, topped with cream cheese and fresh fruit, and drizzled in Biscoff) and their outrageously good French Toast. Order everything on the menu, live your best life, have no regrets.
IB Deal: 10% off the bill
Pause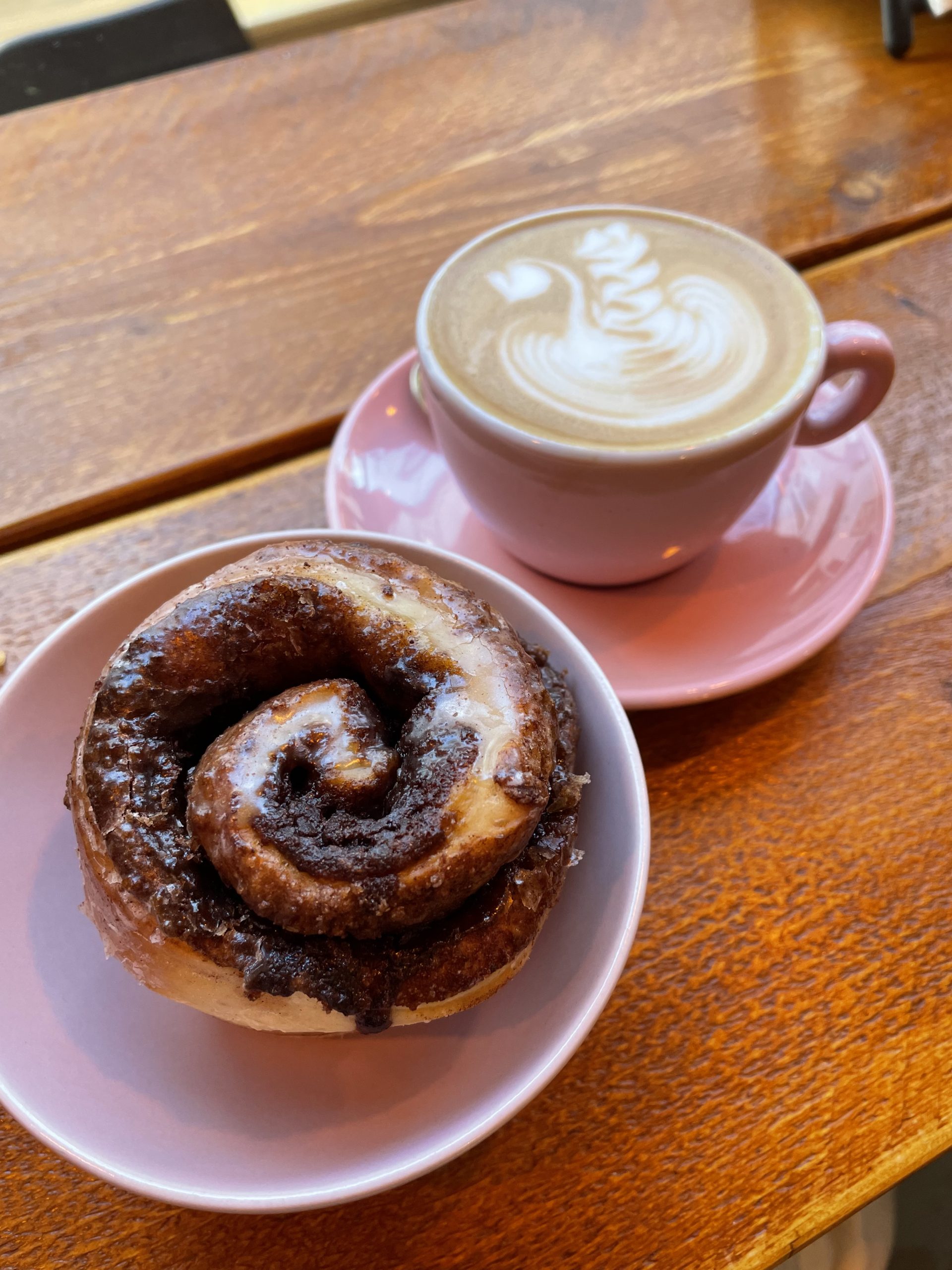 If you like your brunch to go then we have a seriously amazing suggestion for you. Head to Stirchley's favourite coffee shop, Pause, and stock up on a selection of freshly baked goods to take home and enjoy. If you still haven't heard of Pause (how???) they are the home of the heavenly Cinnabuffin (an otherworldly hybrid between cinnamon bun and muffin). Whether you choose original Cinnabuffins or a selection of different flavoured ones, they make the ideal at home brunch with zero washing up (always welcome). Plus they do incredible coffees to take-away too. All hail the Cinnabuffin!
IB Deal: The Cinnabundle (a flat white/Americano + original Cinnabuffin) for just £5
Bakery at Hampton Manor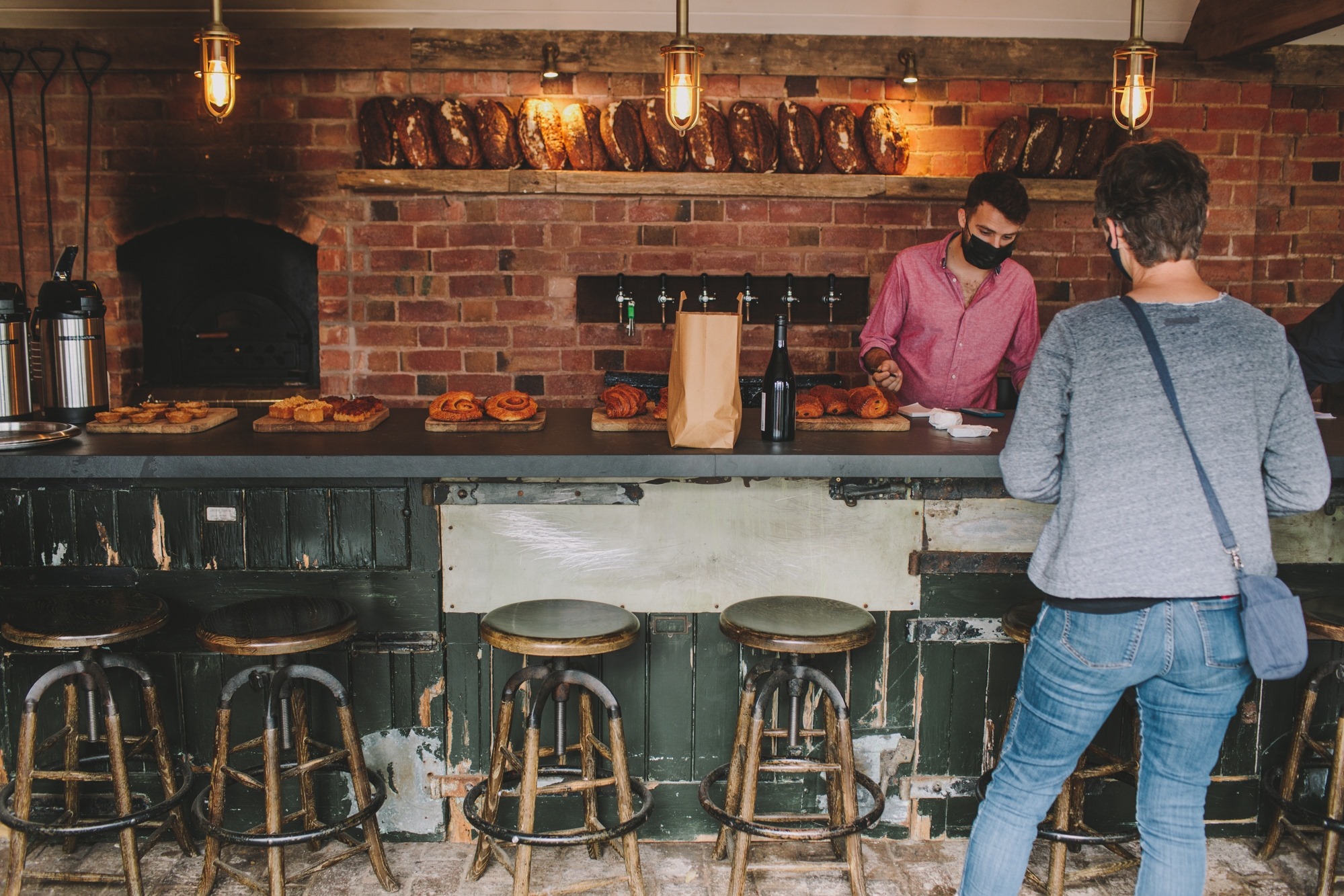 The wonderful Hampton Manor have been smashing it out of the park lately. Not content with being a gorgeous hotel and incredible Michelin-starred restaurant, they've been taking on new projects left, right and centre. From wood-fired restaurant Smoke and their awesome foodie staycations to their new in-house bakery. It's at said bakery that you can enjoy a delicious brunch. Feast on amazing baked goods, made with UK grown stoneground grains, by their talented baker-in-chief, Min. Grab yourself some epic croissants, custard tarts, pastries and cakes and pick up a loaf of freshly-baked Sourdough to take home too. Heaven.
IB Deal: A FREE coffee when you spend £10 or more
Saint Pauls House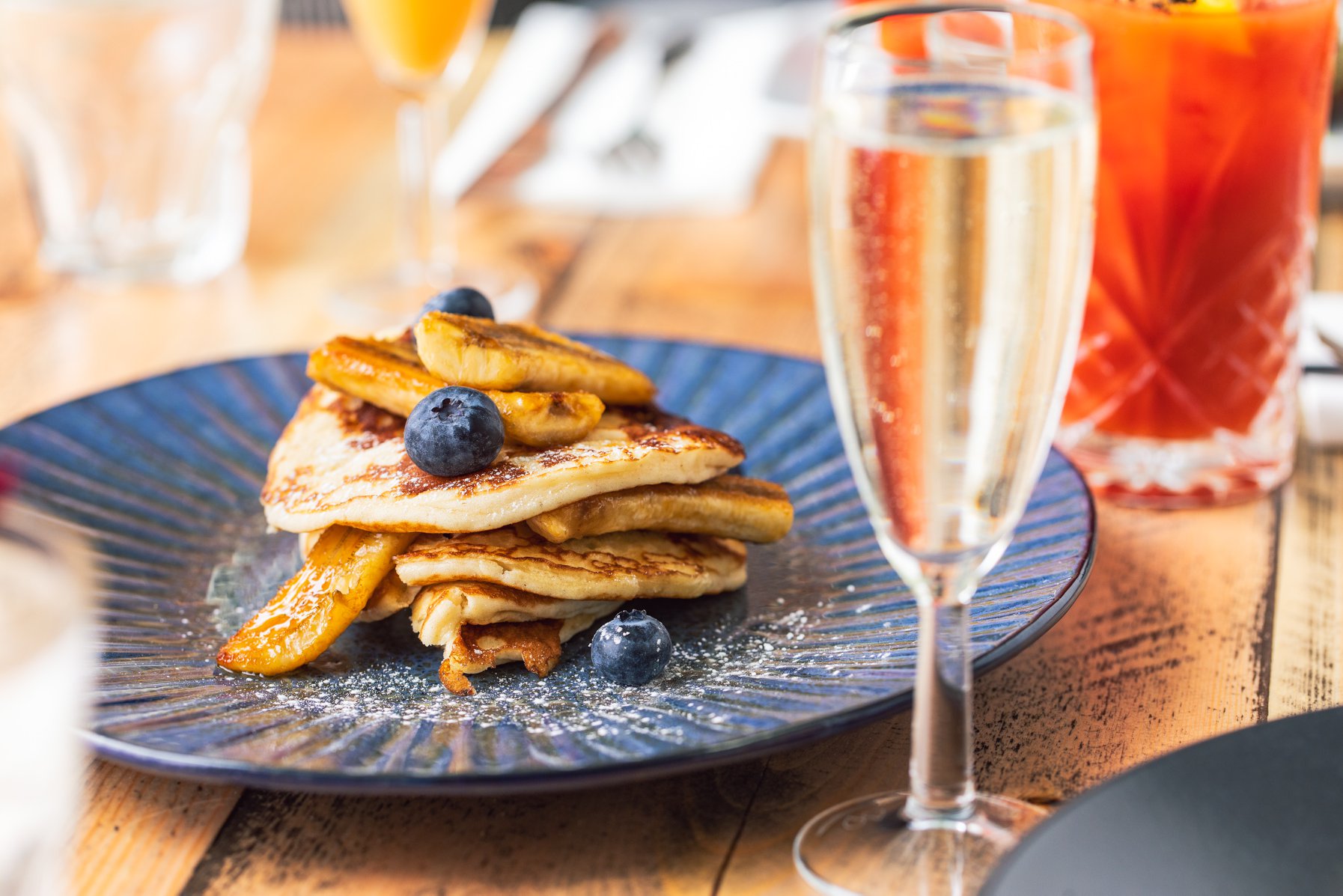 Saint Pauls House is open every day for breakfast and brunch (with a bottomless brunch option on Saturdays – more on that later). With a range of classic brunch options available each morning, and a prime location on the beautiful Saint Paul's Square, this is a great place to grab a relaxed breakfast any day of the week. But Saturday is where it's at, as Saturdays bring the boozy bottomless brunch option that we know you all love. Choose between 2- or 3-courses (3-course brunch – yes please!) from their epic bottomless brunch menu (chicken wings to start and loaded churros for dessert – um, hells yeah) plus unlimited Prosecco, Bellinis, or Gin Roses. This sounds like a winning way to spend a Saturday to us. And if you drink in the morning, you won't be hungover the next day, right? Yeah, science!
IB Deal: 20% off food (Sunday – Thursday).
Yorks Cafe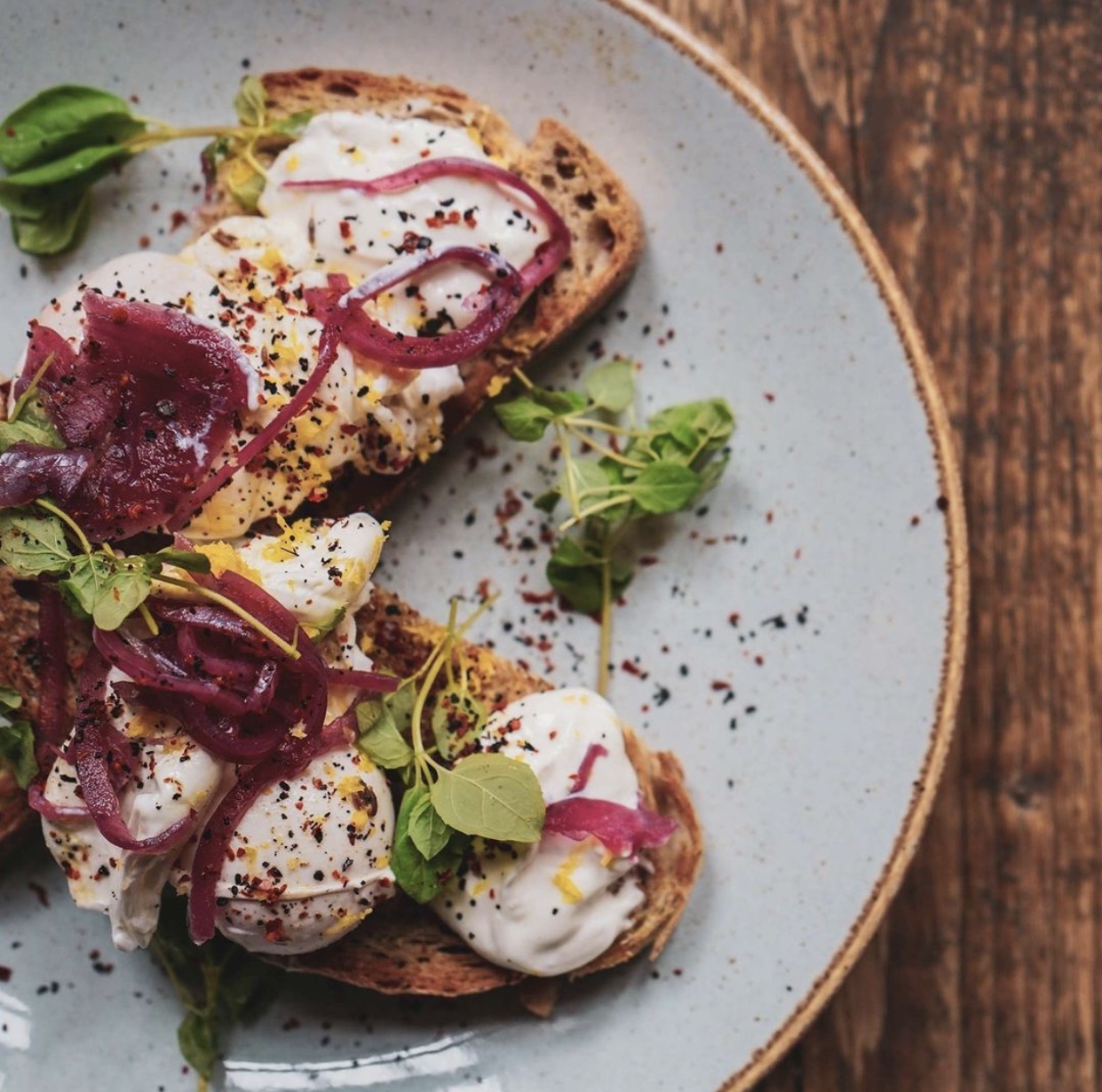 We can't talk about brunch without mentioning Yorks Cafe. They have an award-winning all-day brunch menu and it's packed with flavourful dishes inspired by travels around the world. From Turkish Eggs to Lamb Kofta Tagine, avocado toast to our personal favourite: Chicago honey fried chicken with oak smoked crispy bacon, smoked honey and cornbread muffin – there are lots of amazing brunch options to choose from. They have a second cafe at the stunning Ikon Gallery where you can get most of the same dishes too, so if you're having a morning exploring the amazing art at Ikon, pop in for a tasty brunch too.
Urban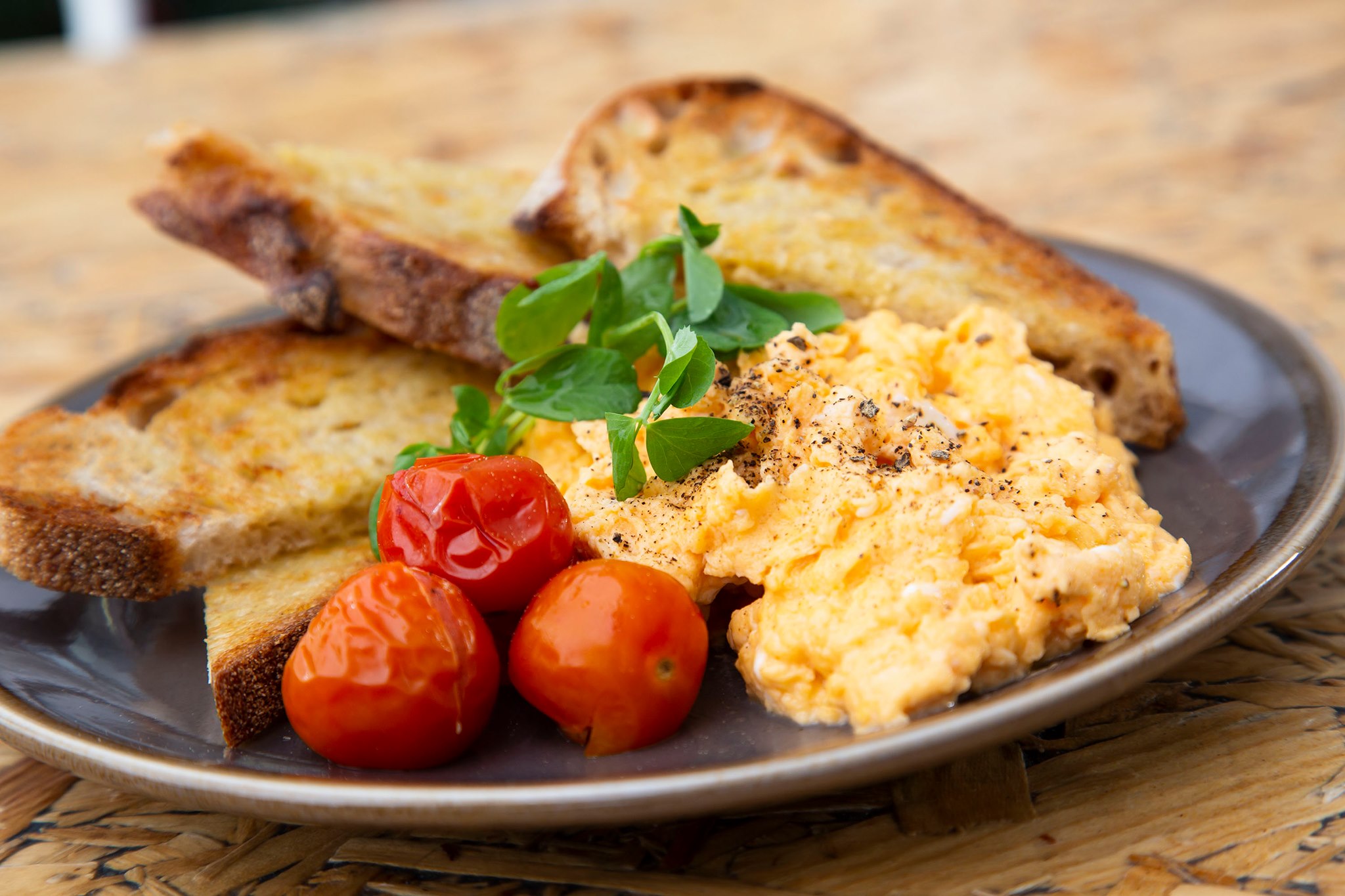 Two words that make any weekend better: Bottomless Brunch. Every weekend from 10am, Urban (Church Street) offers bottomless brunch. Choose any brunch dish and enjoy it with bottomless Bloody Mary's, Prosecco, Bucks Fizz, Espresso Martinis or Craft Beer and celebrate the weekend in style (just make sure you book in advance because this is a very popular weekend activity). If you're not up for a boozy morning, don't worry, you can still brunch without the bottomless booze element and there are lots of tasty brunch dishes to choose from, including their classic, veggie, and vegan brekkies.
Note: Standard Breakfast and Brunch menus are available in their JQ branch too!
IB Deal: Any Medium Hot Drink And Cake For £4.50 (Church St. And JQ).
The Village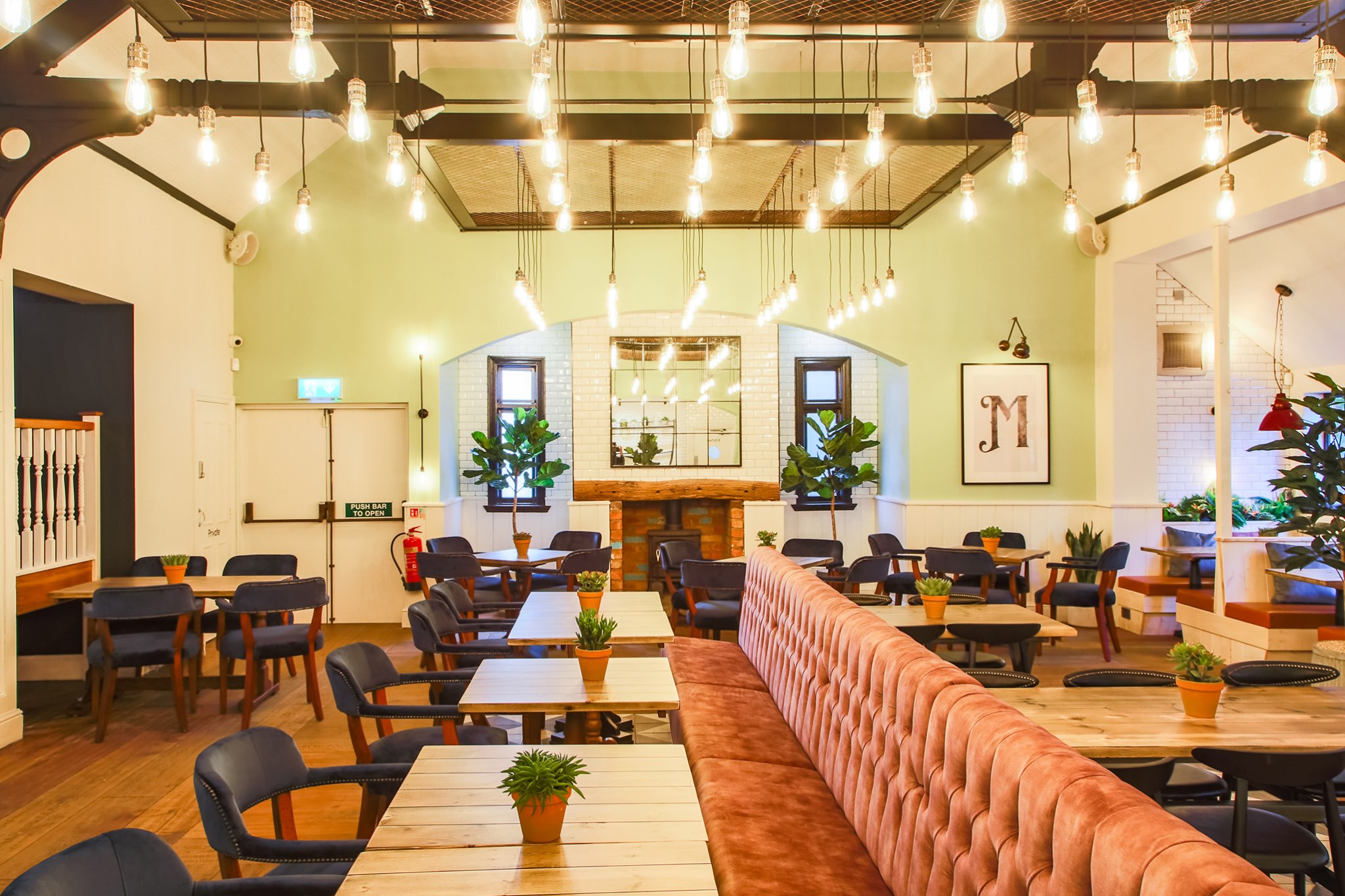 Neighbourhood pub The Village in Moseley is the ideal place to partake in our favourite of weekend traditions. Bonus points go to them as they offer bottomless brunch, whereby you can sip on your tipple of choice to your heart's content without worrying about the bill. Your 2-hour sitting includes 2 courses of delicious homemade brunch (choose from the likes of Full English, BBQ Jackfruit Burger, Steak Baguette, and more), alongside unlimited fizz, cocktails, or gin. Available every Saturday from 12pm – 6pm, pre-booking is essential. So get yourself booked in and enjoy the weekend of dreams!
IB Deal: 10% off food (Monday – Friday).
Quarter Horse Coffee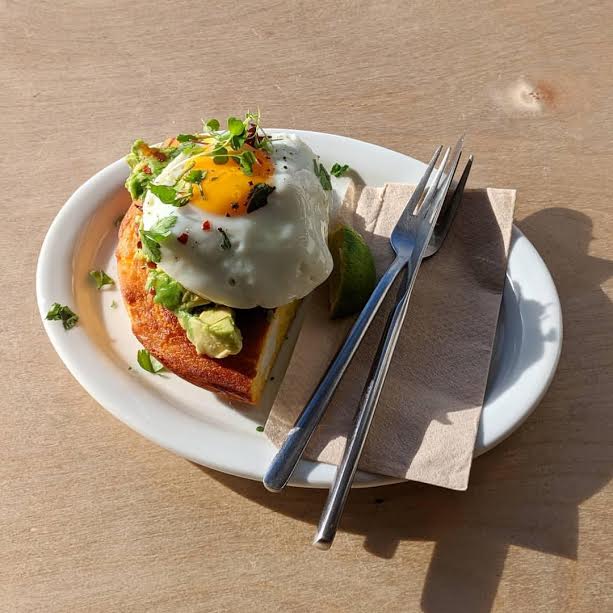 Quarter Horse Coffee is one of the best known and best loved coffee shops in Birmingham. They roast their own beans in-house, and their delicious coffee is stocked in many other coffee shops, cafes, and restaurants across the city. The perfect accompaniment to your perfect coffee is some tasty brunch. Quarter Horse have a simple menu, but it features some seriously tasty options: from poached eggs to brioche breakfast baps and hearty shakshuka to our favourite – French brioche toast.
IB Deal: 10% off the bill + 10% off coffee beans and merch (excluding brewing equipment and subscriptions – see IB App for details).
Hookway's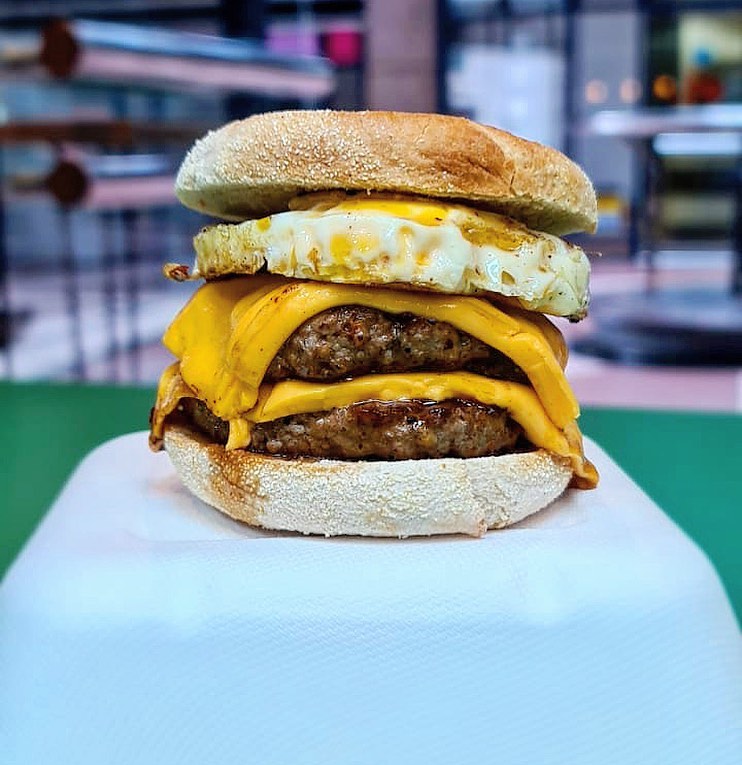 Hookway's are known for their delicious, fresh and tasty grab-and-go lunches. Tucked away in the Minories, they're a great place to pick up a quick lunch, but did you know they also do breakfast? You won't find endless options on their menu, but that's okay because what you will find are three delicious breakfast muffins. Filling, insanely delicious and just a little bit naughty, they're a great brunch/breakfast option if you're pressed for time or on your way somewhere. Choose between harissa spiced lamb merguez, halloumi and mushroom or mushroom confit with chipotle hummus and smokey vegan cheese. Yum!
IB Deal: A FREE pistachio baklava when you purchase any salad, or regular/large wrap.
Gas Street Social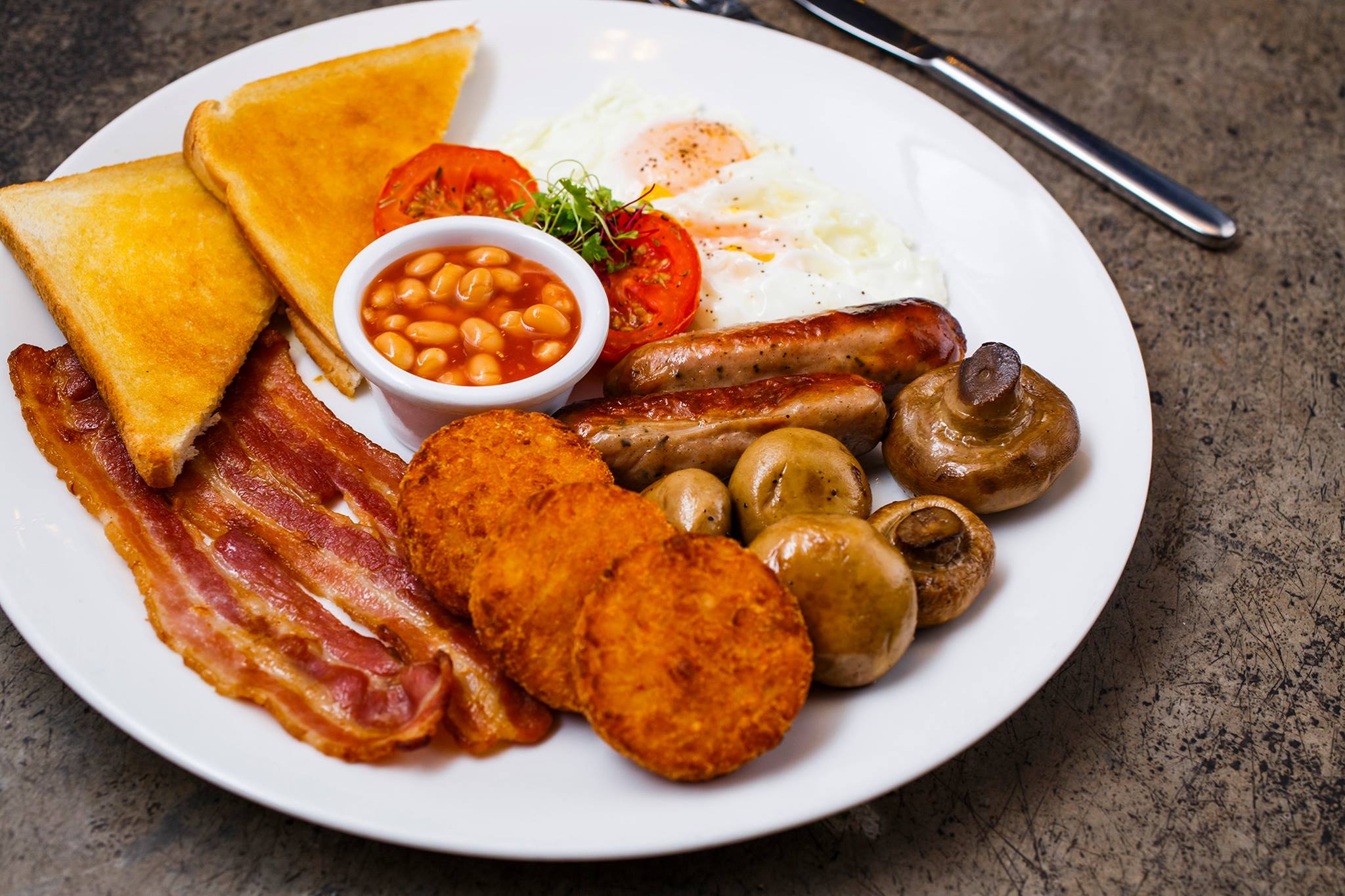 At Gas Street Social, they're all about gathering people together to share great food and great company around the table – a value we can totally get behind. Their brunch menu is a dream – pancakes, Full English, chorizo hash, smoked salmon and scrambled eggs on toast. If you can't decide between a Full English and a stack of pancakes, then go for their Full English Pancakes – a winning combination of the two! Make your brunch date even more epic by going bottomless and enjoying unlimited Bellinis, beers or Bloody Marys for the duration of your 2 hour booking. Their bottomless brunch is the stuff of Brum legend, so if you're yet to try it, go now!
IB Deal: A FREE cocktail, craft beer or glass of wine when purchasing any main course (three Social Plates is equivalent to a main course) – see IB profile for a list of drinks included in this offer.
Kanteen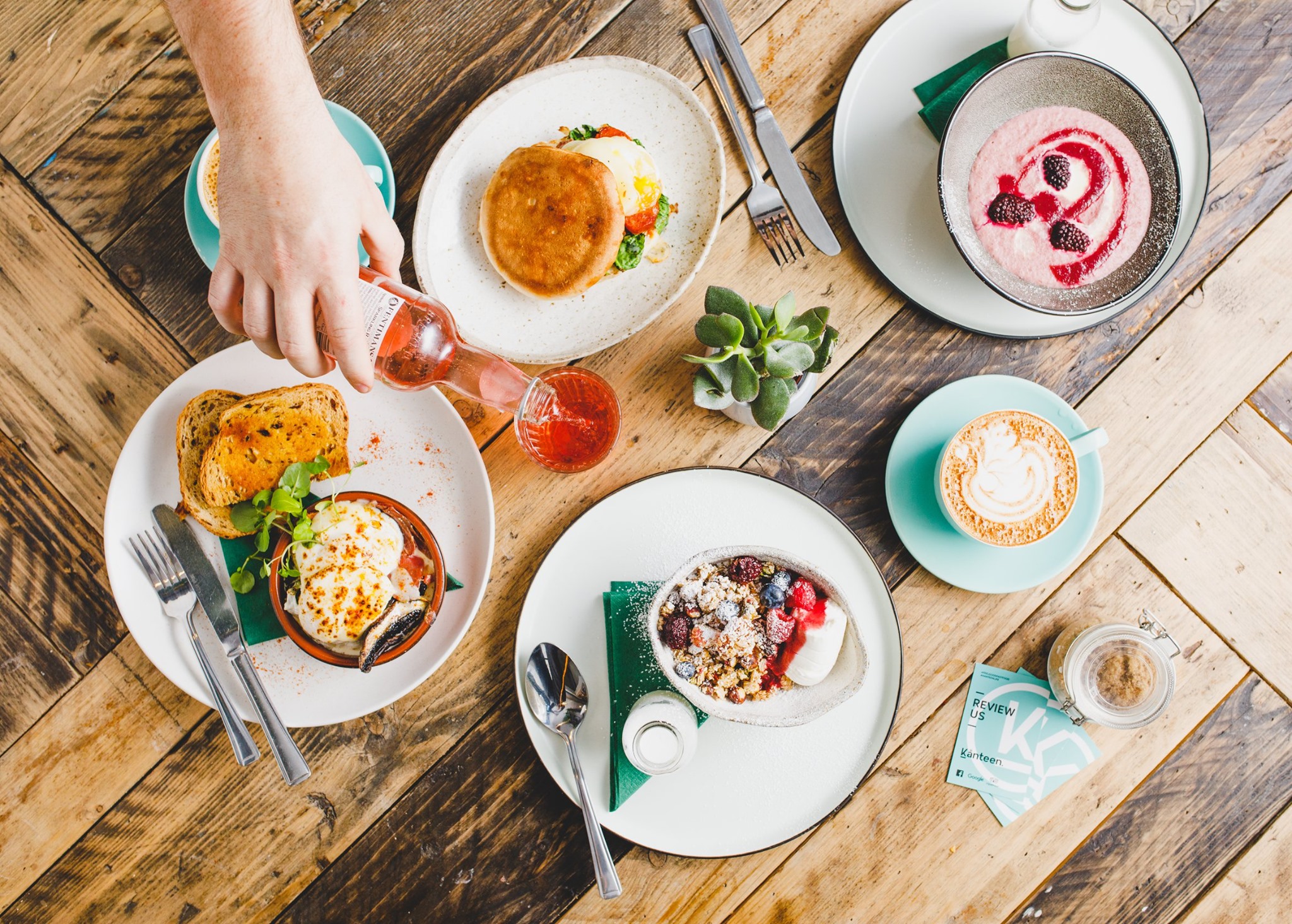 Found in The Custard Factory, Kanteen is a coffee shop all about giving customers the feel-good factor. They prove that healthy and nutritious food can be full of flavour and they serve some really lovely dishes, inspired by world street food. Head here for a delicious brunch that will leave you feeling happy and healthy. They have a range of traditional brunch options with a twist, from porridge and granola to toast and baked eggs, and a range of signature dishes too. The menu changes seasonally to keep things fresh.
The Loft Bar & Kitchen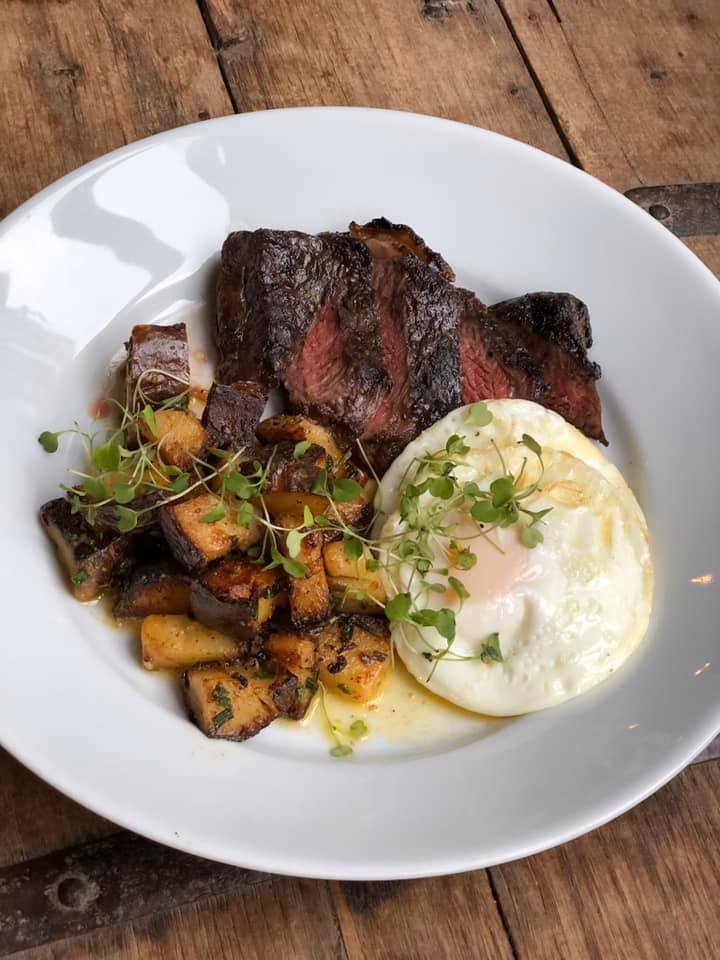 This cocktail bar and restaurant is widely known as a place to party the night away in style, but they also serve some tasty food too. So if you partied into the small hours on Friday night and enjoyed one too many of The Loft's dangerously drinkable cocktails, head back to the scene of the crime on Saturday for the perfect hangover cure: a big hearty brunch. At The Loft they know how to do brunch, so on the menu are the likes of their classic Full English, steak and eggs, avocado on toast, smoked salmon and scrambled eggs on toast, or bacon or sausage ciabatta. Choose your dish and by the time your plate is clean you'll be feeling as fresh as a daisy, and ready to do it all over again on Saturday night, are we right?
Chancer's Cafe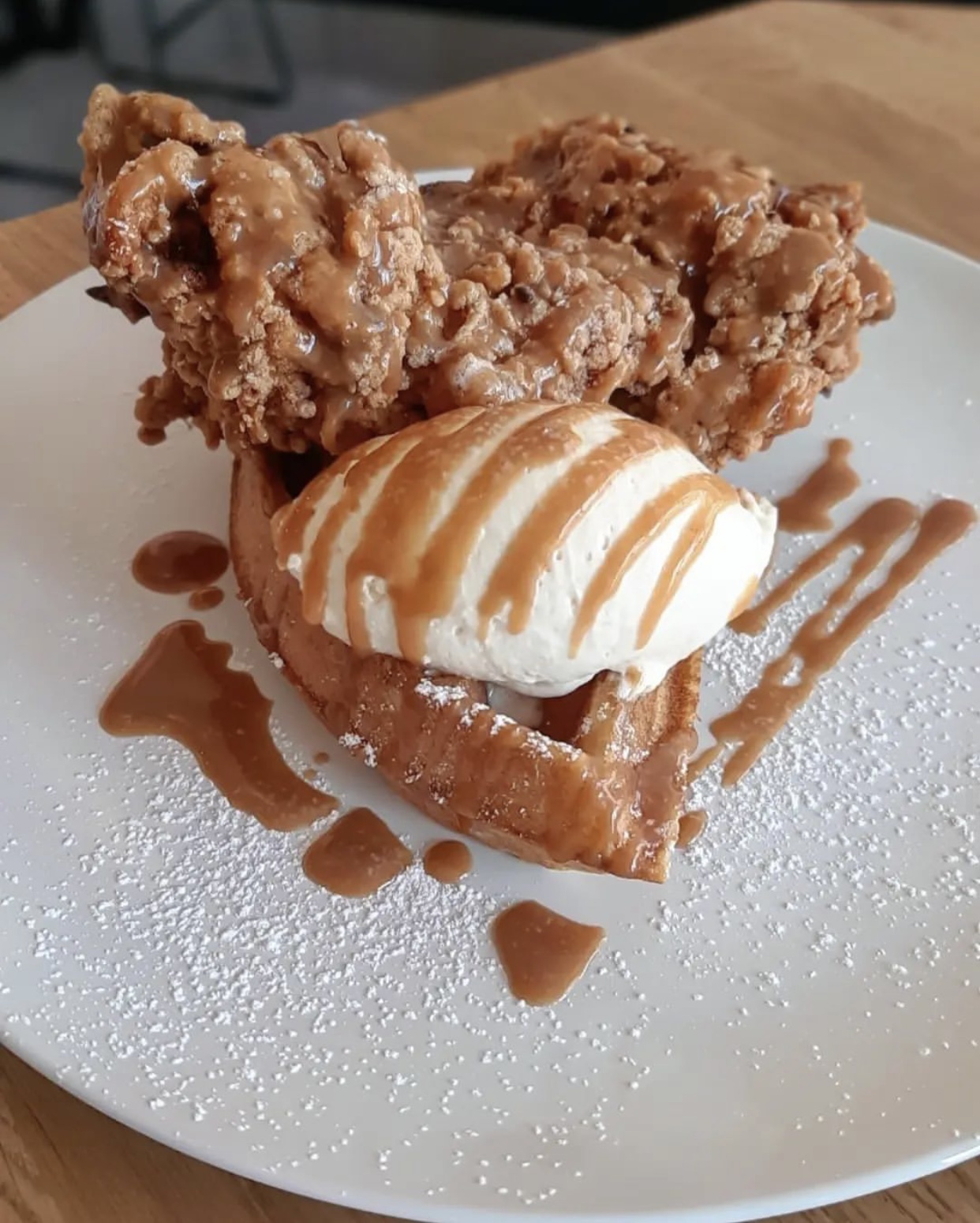 From the team behind deliciously indulgent, proper fudge shop Sweetmeat Inc., Chancer's Cafe is a dessert/brunch cafe in Stirchley. After wow-ing everyone with those Beignets, they then upped their game by a factor of 50 by offering incredible waffles and pancakes for brunch too. Topped with their signature Sweetmeat fudge sauces and a selection of other insanely delicious toppings, this is one seriously sexy brunch. Fried chicken, bacon, buttermilk waffles, maple fudge sauce, chantilly. We're hard pressed to find a better sounding brunch dish than that. If you're yet to discover them, it's a foodie MUST.
IB Deal: Buy 2 bags of Sweetmeat fudge and get a third half price (collection at next door's Chancer's Cafe).
Cafephilia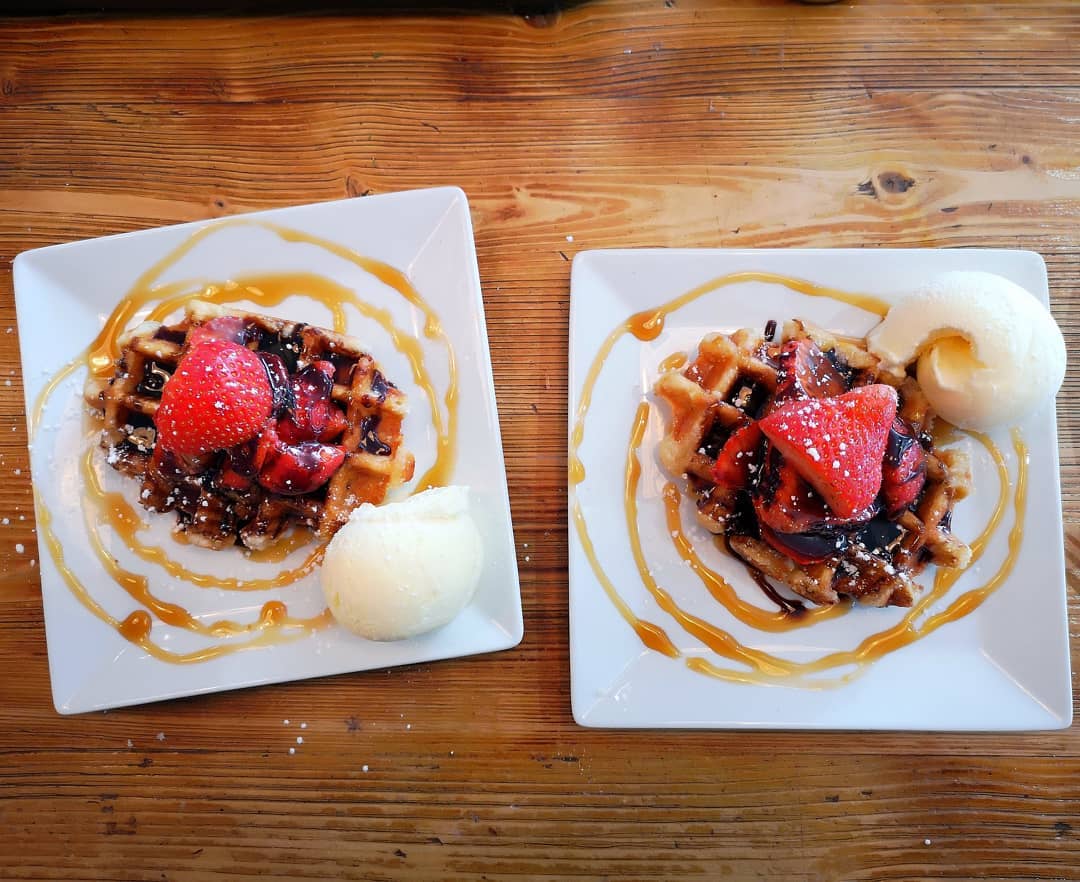 This Moseley-based hangout is a local favourite for a very good reason. At Cafephilia they're passionate about what they do and that's great coffee, tasty food, and pushing boundaries. They take their coffee seriously and you can get a great cup of caffeinated body fuel here, but if you're feeling like something extra, we recommend you go for one of their milkshakes. It'll take you straight back to your childhood and fill you with happiness. What goes perfectly with a milkshake? Waffles! Grab yourself a tasty brunch by ordering some of their amazing waffles and sit back and bask in your awesomeness.
IB Deal: 10% off the bill.
Maison Mayci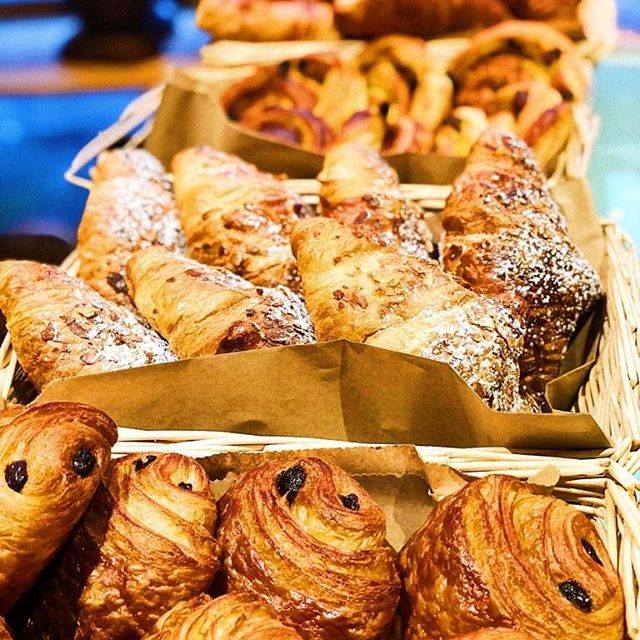 For a traditional French experience, head to Maison Mayci and take advantage of their simple but tasty breakfast menu. If you head to their Moseley store this is where all of their bread and pastries are baked each day and you'll be greeted by the welcoming scent of freshly-baked bread (is there anything better?). We like the simple things in life, so for us their toasted homemade bread is the one. But if you're feeling more adventurous than us there are a number of solid options to choose from. Whatever your food choice, soak in the quaint French cafe feel and enjoy a relaxing breakfast.
IB Deal: 15% off the bill.
Morridge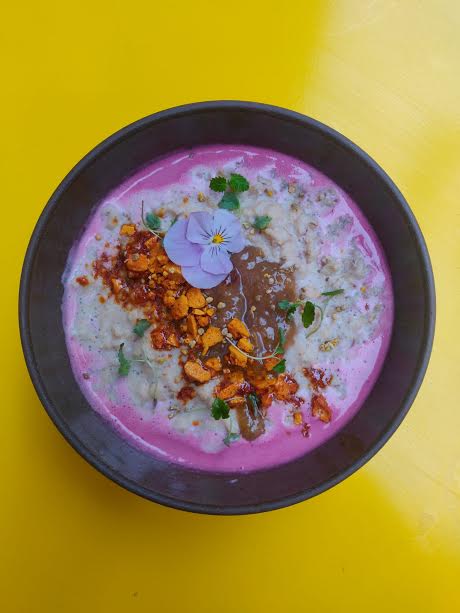 Morridge have quickly gained a cult following thanks to their Instagram-worthy bowls of porridge. Making the most mundane of breakfasts look tantalising and taste even better than they look, this is a strong breakfast/brunch choice. You can enjoy their signature porridge adorned with the most delicious and exciting toppings (complete with picture-perfect edible flowers), or if you're in the mood for something cold try their overnight oats or homemade granola. Grab yourself a fabulous coffee to go with your breakfast and then sit back and soak in the vintage '70s vibes of this groovy little cafe.
IB Deal: 10% off the bill
Chapter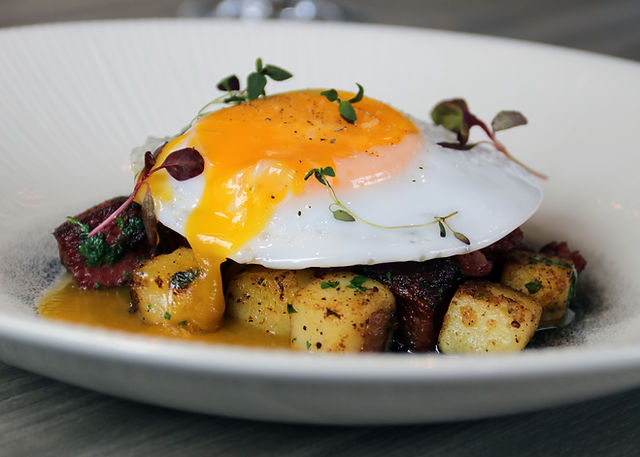 Found in the delightful suburb of Edgbaston, this wonderful neighbourhood restaurant is all about celebrating the best the British Isles have to offer – from LEAF accredited fruit and veg to free range meat and daily catches from British harbours. Using and celebrating quality British ingredients through their seasonal menus, you can enjoy some amazing dishes here, including their Sunday brunch offering. You can choose from lots of favourite dishes including breakfast sandwiches, creamy mushrooms on toast and porridge. But if you're going to go for one thing, we recommend their Skillet – homemade brisket, potatoes, duck egg and herbs. It's a winner in our books.
IB Deal: 10% off the bill (excluding the tasting menu)
1000 Trades
1000 Trades has long been a favourite local hangout for lots of Brummies thanks to their fantastic selection of craft beer and some tasty kitchen pop-ups. In some highly exciting news they have launched a brunch menu on the weekends now too. Head to this brilliant neighbourhood pub to enjoy the likes of Huevos Rancheros, homemade sticky buns, Pork Belly Grits or Short Rib Hash. We're not sure how to choose just one dish, better go back next week too?
IB Deal: 10% off drinks (excluding Friday and Saturday evening, after 6pm).
The Sun on The Hill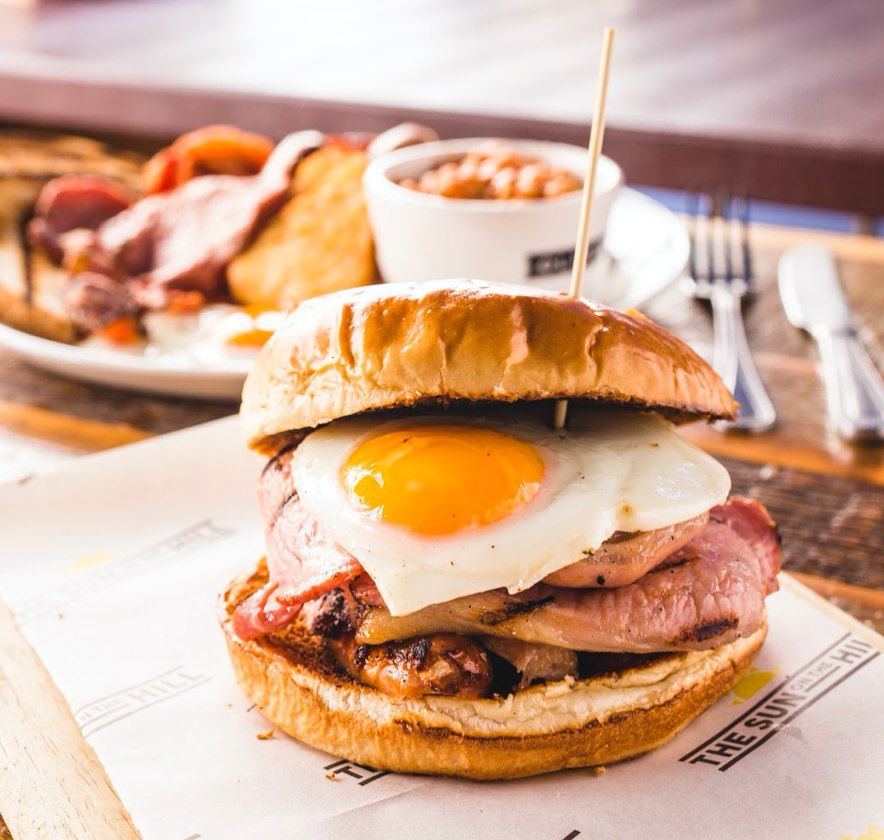 The Sun On The Hill serve breakfast just the way we like it: in a roll. Choose your fillings, have them served in a brioche bun, and Bob's your Uncle. Sometimes in life you just need a banging breakfast bap, nothing fancy – just a straight up sandwich, and at The Sun On The Hill that's exactly what you get. Choose two fillings from the list (and add any extras for £1 each) and create your own perfect brekkie. If baps aren't your thing, there's also a selection of breakfasts to choose from. Affordable, tasty comfort food at its best.
IB Deal: 25% off all food.
Kitchen Garden Cafe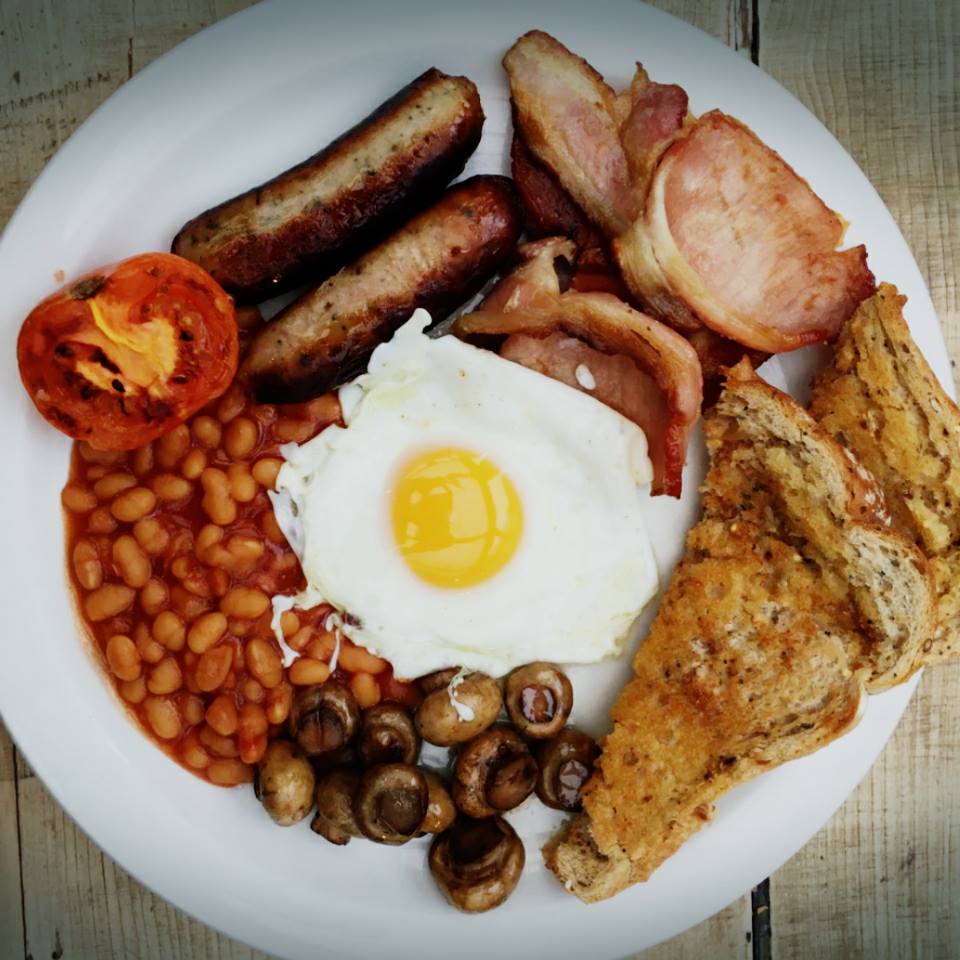 This eco-conscious, peaceful oasis in the suburbs is the perfect place to stop by and enjoy a comforting home-cooked meal, made from fresh, locally-sourced ingredients. They are well-known for their all-day breakfasts, which are available all week. This is your classic Full English that just can't be beaten. They have veggie and vegan options too, and can cater to most dietary requirements. When it's warm enough, enjoy your brunch outside in their tranquil courtyard garden. Perfect.
IB Deal: 10% off the bill + 10% off workshops.
Karibu Coffee House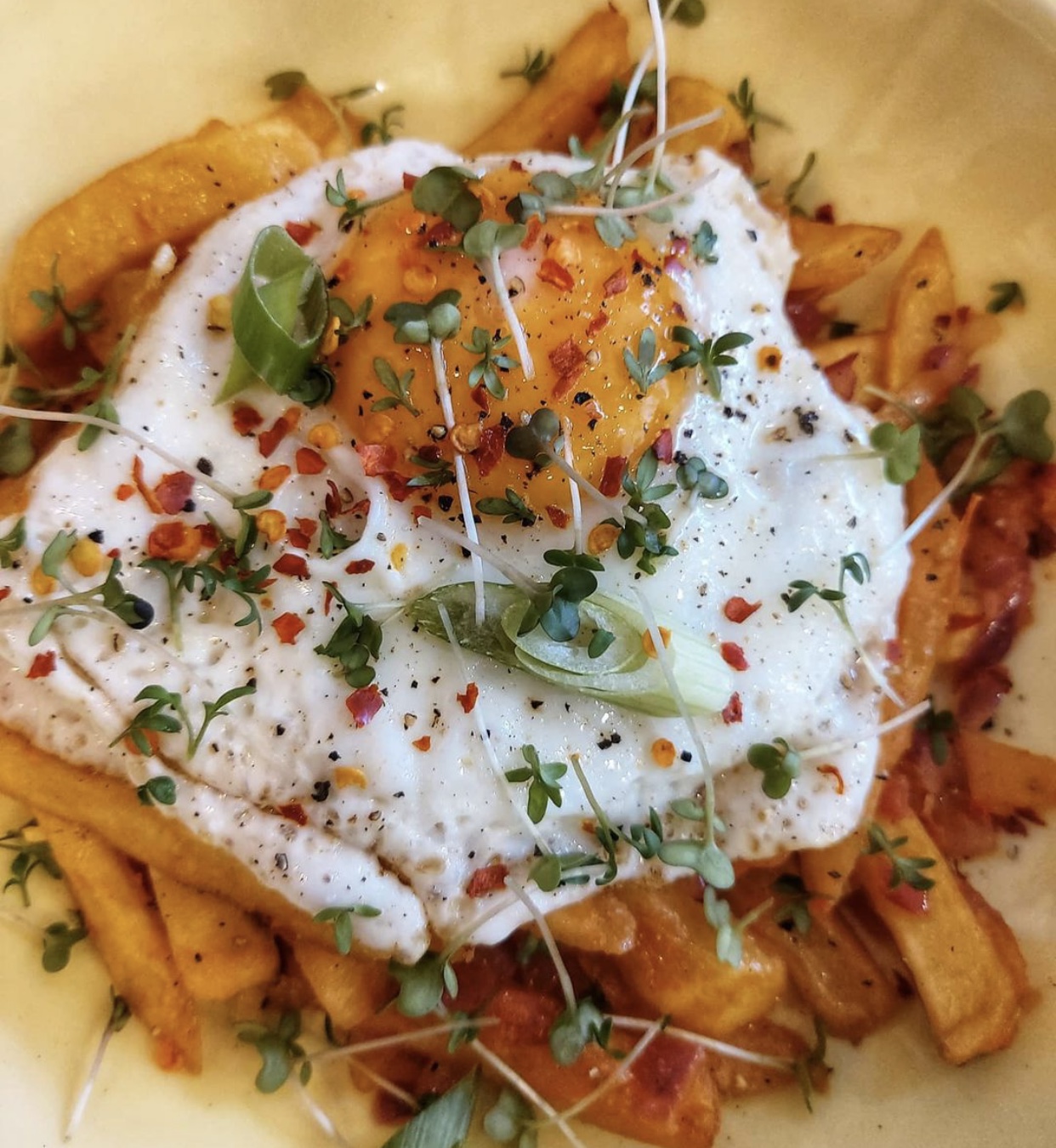 Tired of all the usual brunch offerings and looking for something a little different? Karibu Coffee House have got you covered. They serve a menu of all day breakfast dishes with an East African twist. Play it safe with eggs on toast, or up the excitement factor and go for the eggs and masala beans on toast. Or if you really want to go for something less 'brunchy' for your brunch, order the Loaded Breakfast Chips (Masala chips topped with a crispy fried egg, garnished with spring onion, chilli flakes and sweet peppercorn).
IB Deal: 10% off the bill.
The Pig & Tail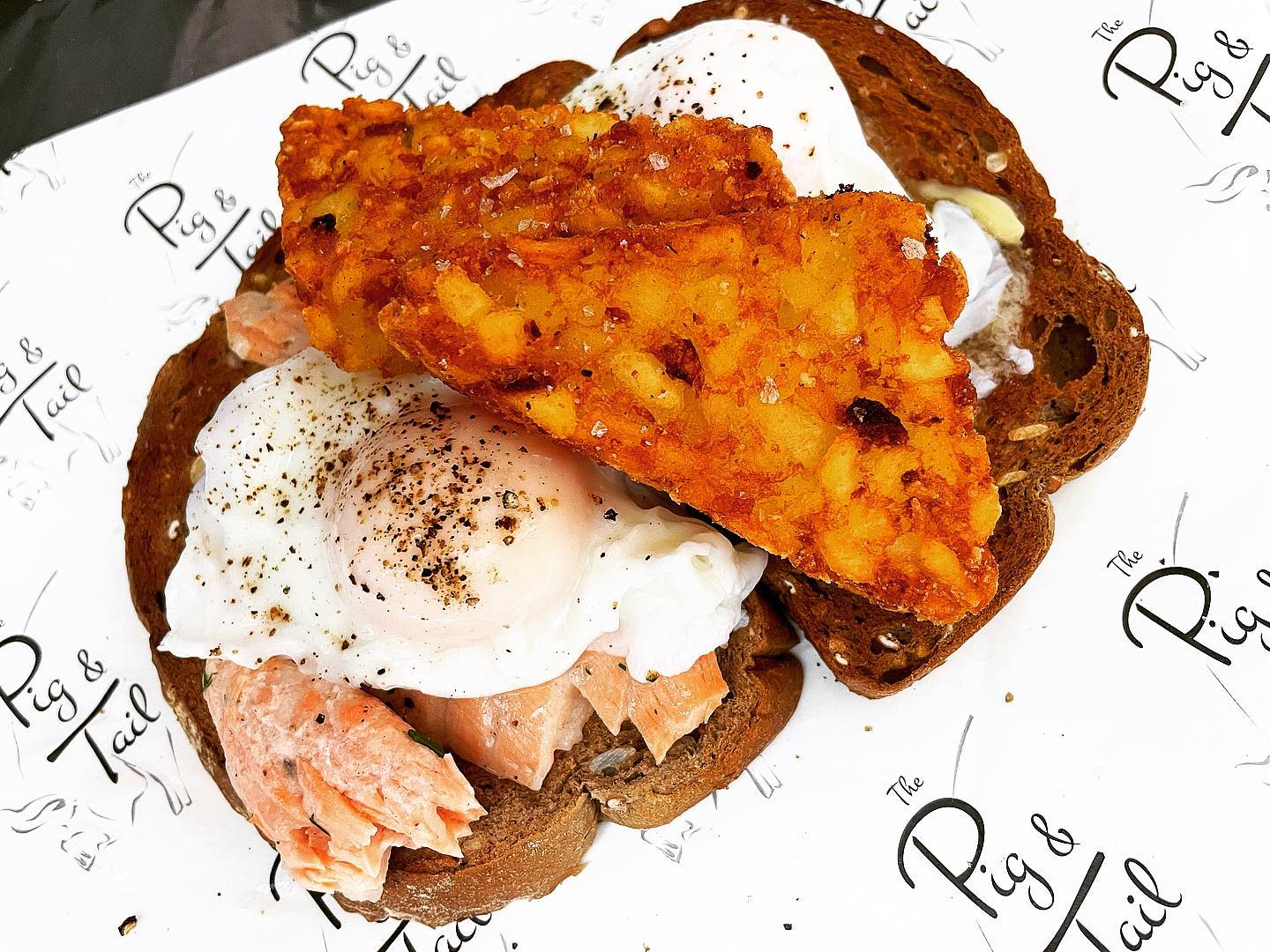 This wonderful neighbourhood pub can be found in the historic Jewellery Quarter, where they serve, amongst other things, a wholesome brunch offering. From simple pastries and classic bacon sandwiches to the mouth-watering brunch burgers and sweetcorn falafels (with roasted cauliflower, smoked sweetcorn hummus, pickles and chilli jam), and the more adventurous Shetland mussels (with smoked bacon, local cream and garlic crusty bread) and braised and grilled cuttlefish (with free range paprika sausage, smoked butter and pickled shallots) there's a varied selection of flavourful dishes to choose from.
IB Deal: 10% off brunch + 10% off draught beer and craft beer cans.
Faculty Coffee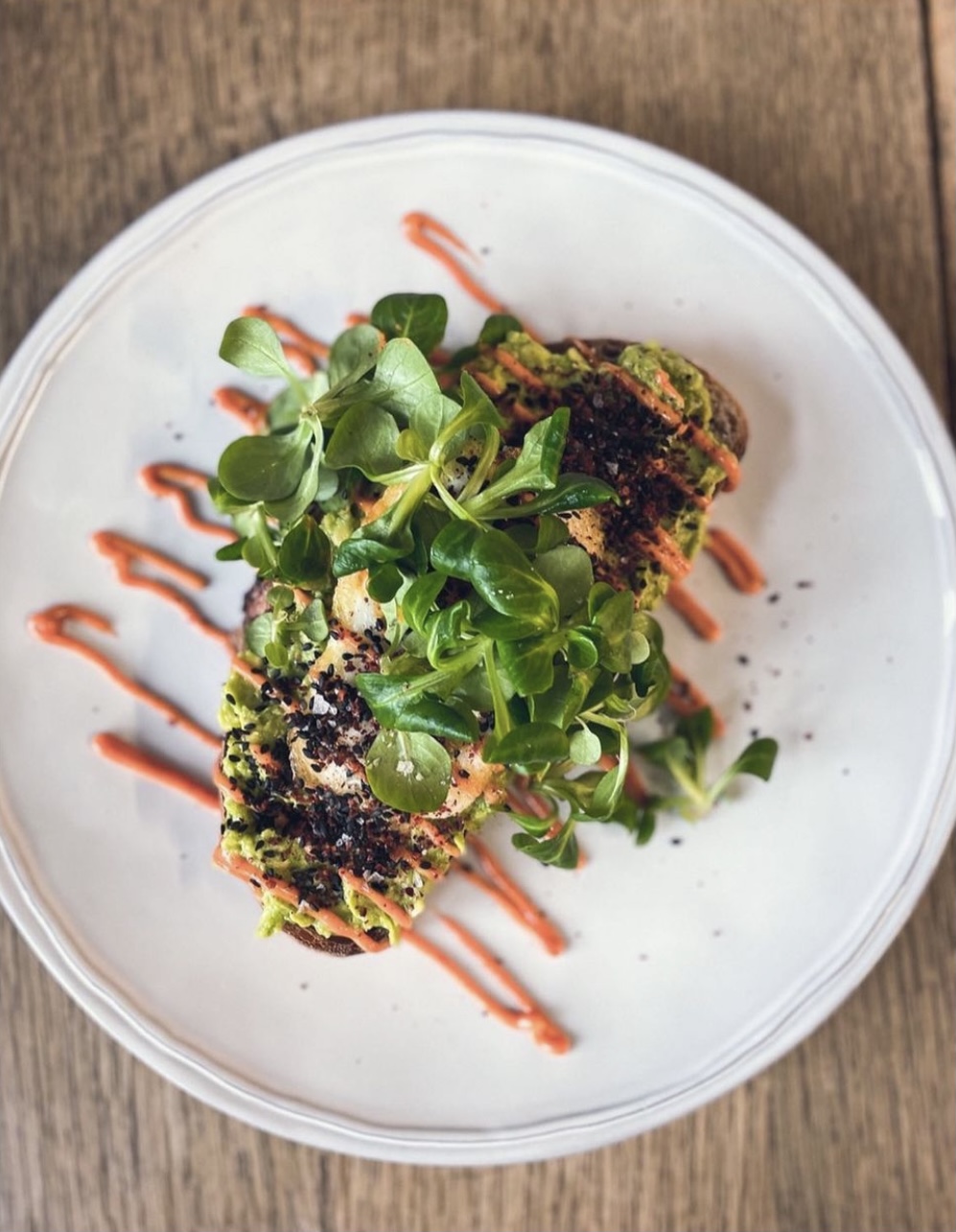 This cult favourite coffee shop is known by coffee lovers for their amazing speciality brews as well as their delicious cakes and pastries, but they also now serve amazing brunch too. Available on Thursdays – Sundays until 2.30pm, you can expect the same high quality food to accompany your incredible coffee. The menu changes regularly, but we guarantee it will always be delicious.
Stickie Fingers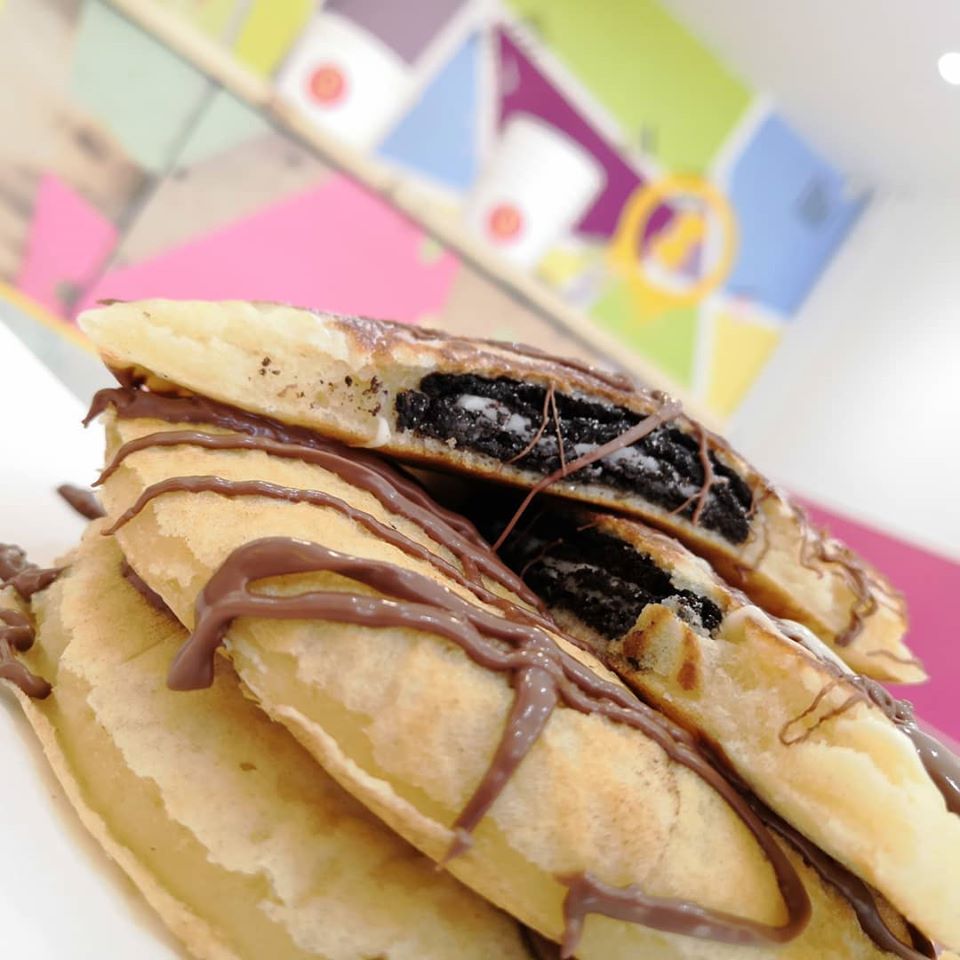 Pancakes! Is there a more brunchier (yes, we just made up that word) item to ever exist? We think not. We love pancakes. Fat, fluffy ones, or thin, flat ones – we don't care, as long as they come loaded with our favourite toppings ready for us to devour. If, like us, you can't get enough of 'em, make sure you head to Stickie Fingers to get your pancake fix. They have a menu packed with different flavour combinations to try (including classics like blueberry, or bacon with maple syrup). Go for the stuffed pancakes (that's right, pancakes stuffed with the likes of Oreos or Biscoff) for a real treat! Plus you can buy singles or stacks, depending on your hunger level.
Platform Three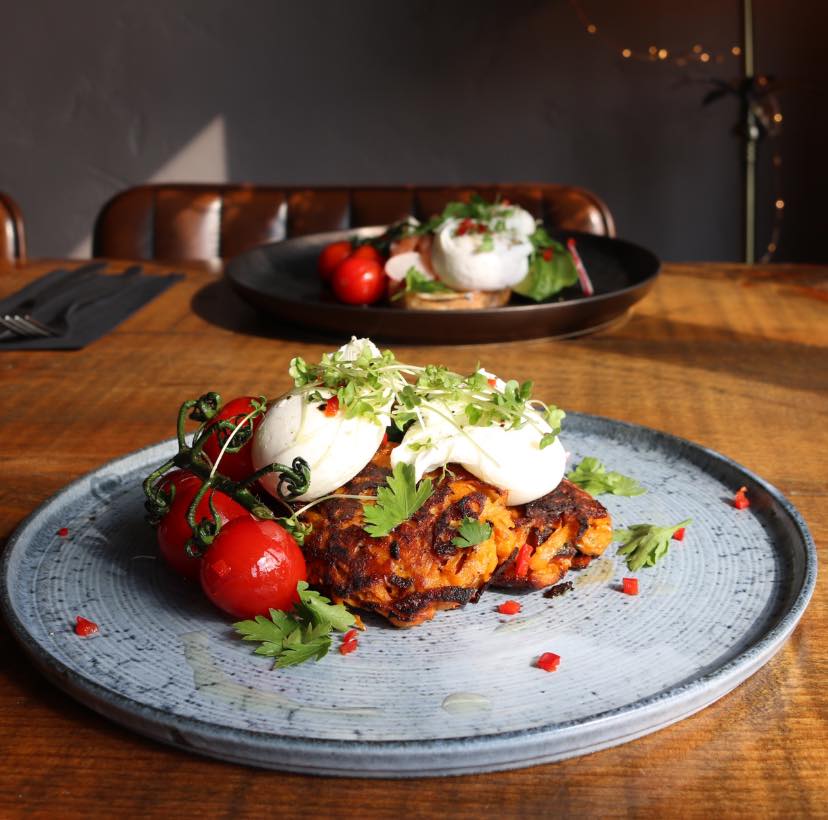 This Solihull-based neighbourhood restaurant is a cute little spot for brunch. They have a menu packed full of favourites (think Full English, Avocado on Toast, Eggs Benedict) and a few extras including Chorizo Hash and a range of burgers and sides. Grab a coffee, tea, juice or push the boat out and order a cocktail to up your brunch game. If you really want to up your brunch game further, go bottomless and enjoy regular top-ups of your chosen tipple. That's how you brunch!
Qavali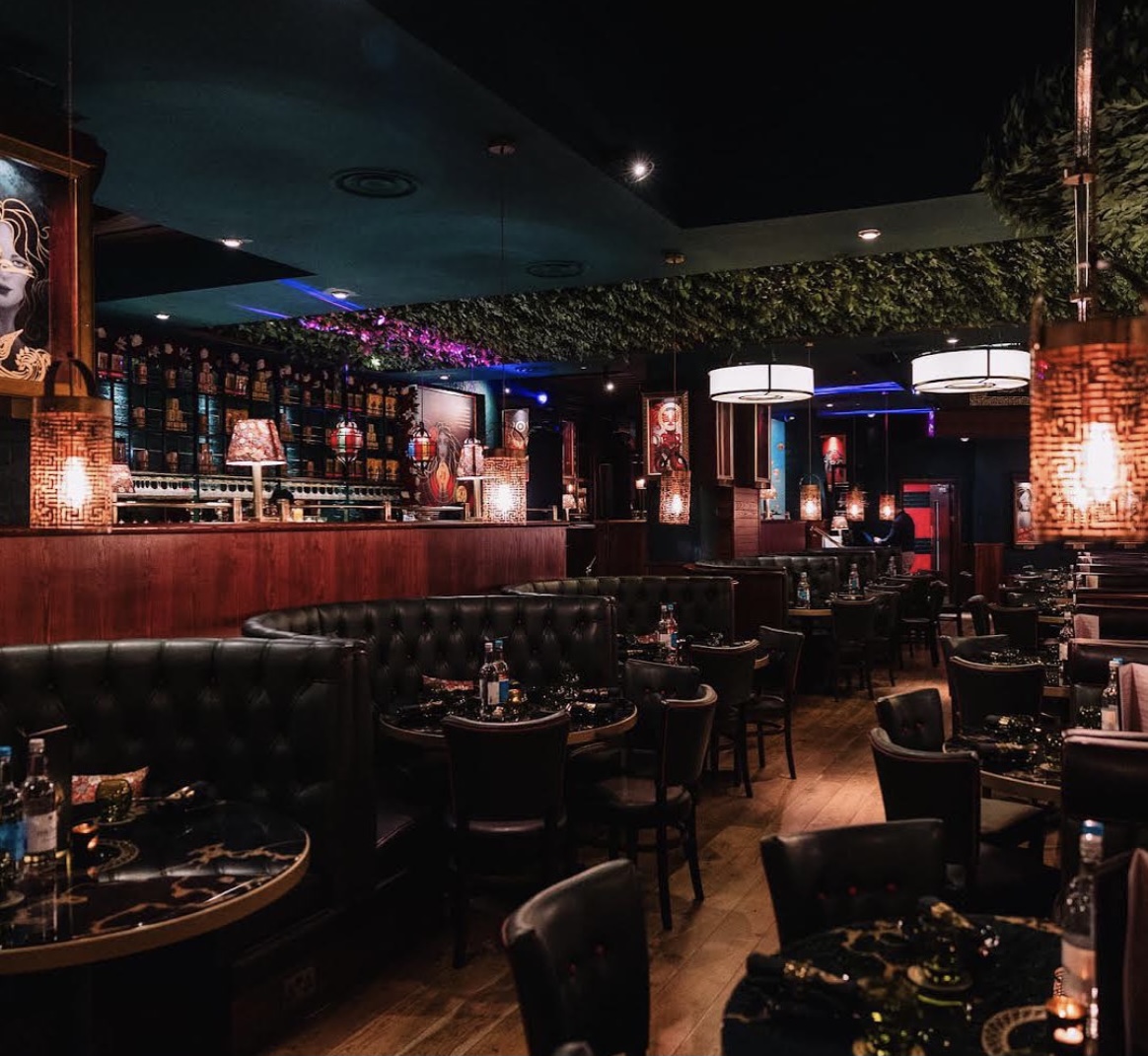 An Indo-Persian fine-dining restaurant may not be the first place you think of when you're considering the all important question of where to brunch, but if you're looking to branch out from the usual avo toast and eggs benny, then Qavali is a great choice. On Sundays they offer a set brunch menu for £25 per person where you can enjoy a Persian Brunch Platter full of Qavali's favourites such as Persian scrambled eggs, beetroot hummus, Mirza Ghasemi, Sikandari falafel, a freshly baked butter naan and more. Included is a welcome drink, a choice of dessert and a hot drink of your choice.
Leverton and Halls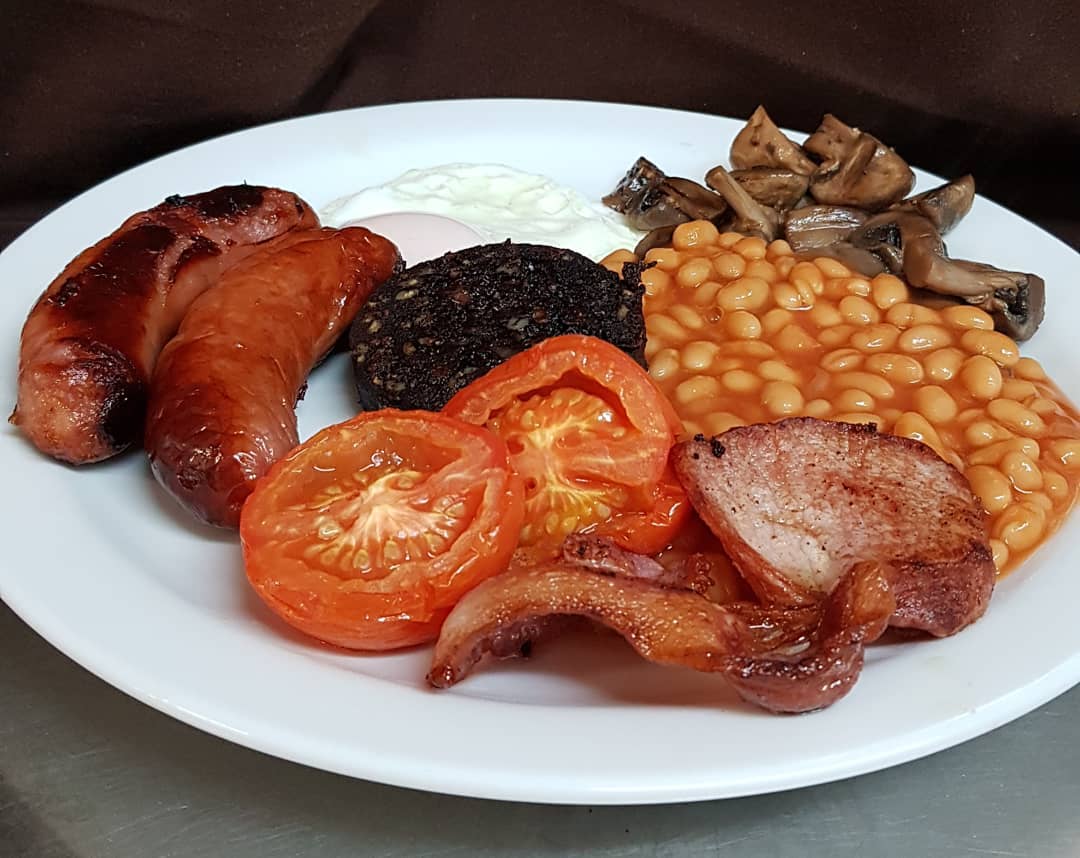 If you like your breakfasts as classic as they come, Leverton and Halls is the place for you. Their extensive breakfast and brunch menu is packed with all time favourites such as Full English, poached eggs on toast, pancakes with maple syrup, and hearty breakfast sandwiches. Their cafe menu is served all day until 4pm, so there's plenty of time to pop in and get your fill of some comfort food classics from this brilliant deli-cafe. Grab yourself one of their milkshakes to slurp on while you munch your way through your tasty breakfast sandwich, and you'll be as happy as Larry (whoever he is).
ViTa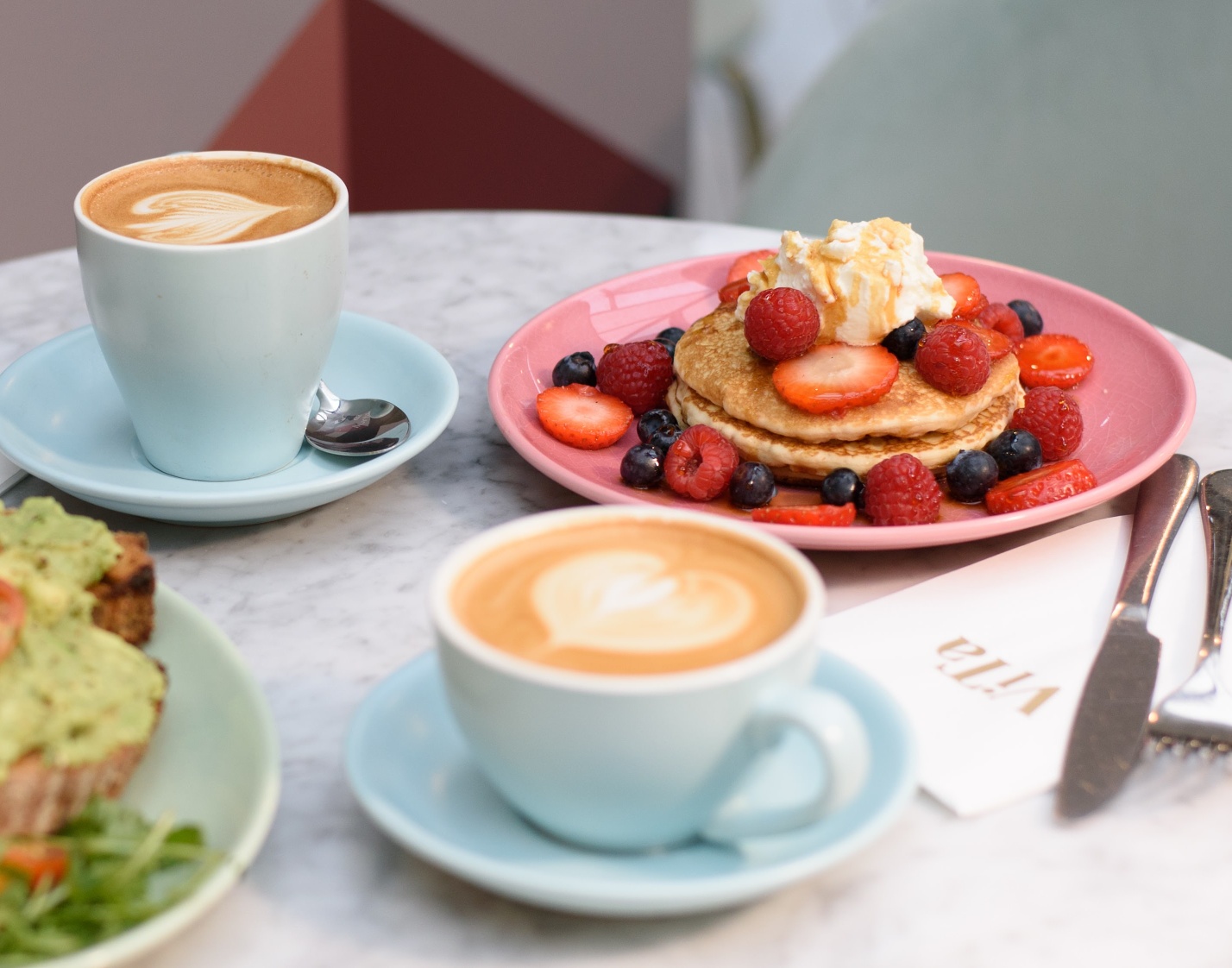 ViTa are known for their tantalising desserts (including epic waffles and pancakes) but they also have an equally irresistible brunch menu. The selection of dishes isn't huge, but it perfectly covers all bases – sweet or savoury, indulgent or healthy, light or filling. Whether you choose a salmon and cream cheese bagel or a fruit and granola pot (or a big ol' stack of pancakes, amiright?) you'll have a delicious brunch ahead. Grab a coffee or tea to go with your food and enjoy a spot of people watching on Mell Square.
Coffee Tales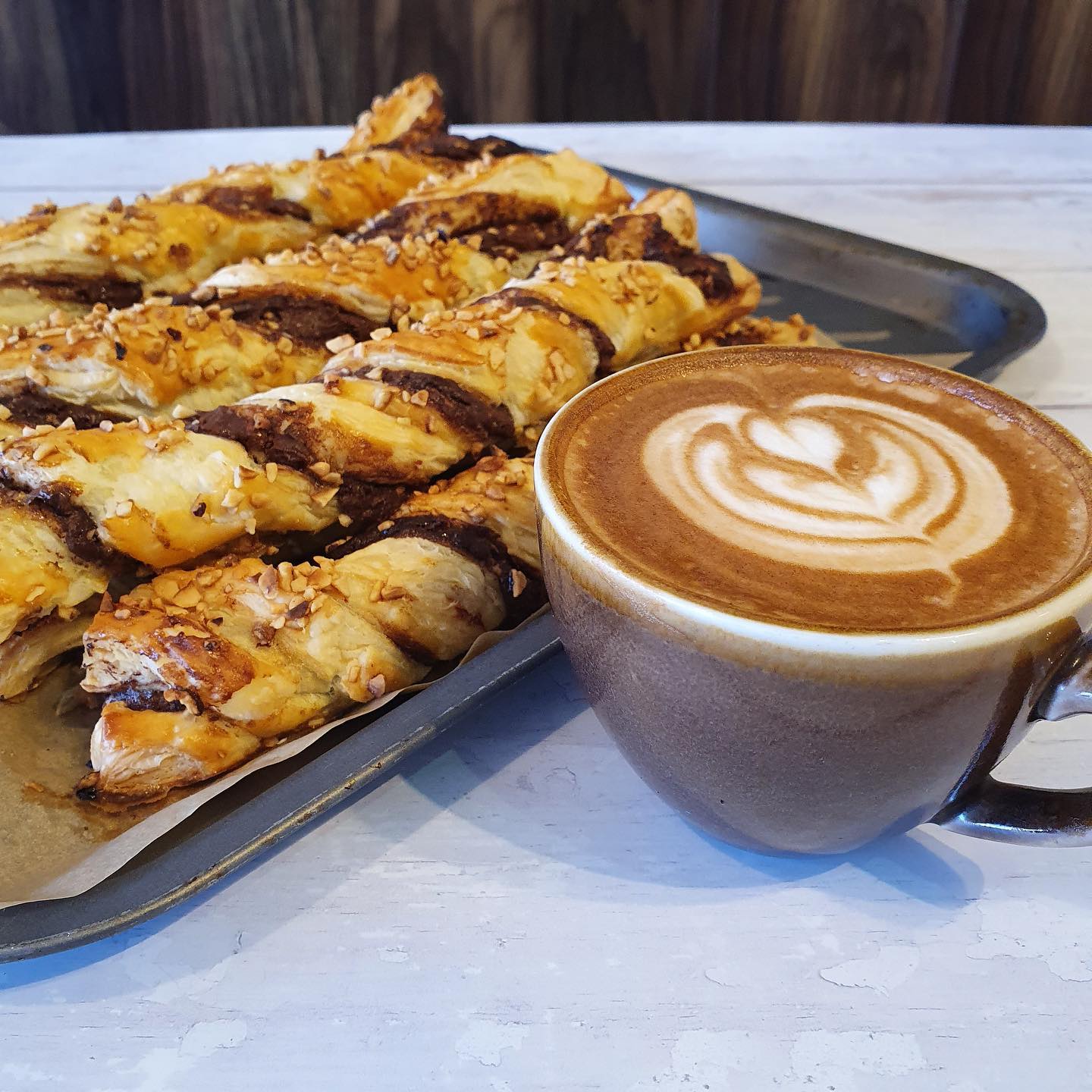 This lovely little JQ Coffee Shop is known for their epic cakes and bakes, but they have a great little brunch menu too. Take your pick from the great selection of crowd-pleasers, such as: bacon or sausage baps, breakfast wrap, porridge, and eggs (various ways) on toast. For something sweeter, go for the homemade buttermilk pancakes with a choice of tasty toppings. You can't leave Coffee Tales without trying one of their signature hot chocolates (that come with all the trimmings), and if you've still got room – grab a slice of delicious cake too.
brew | twenty three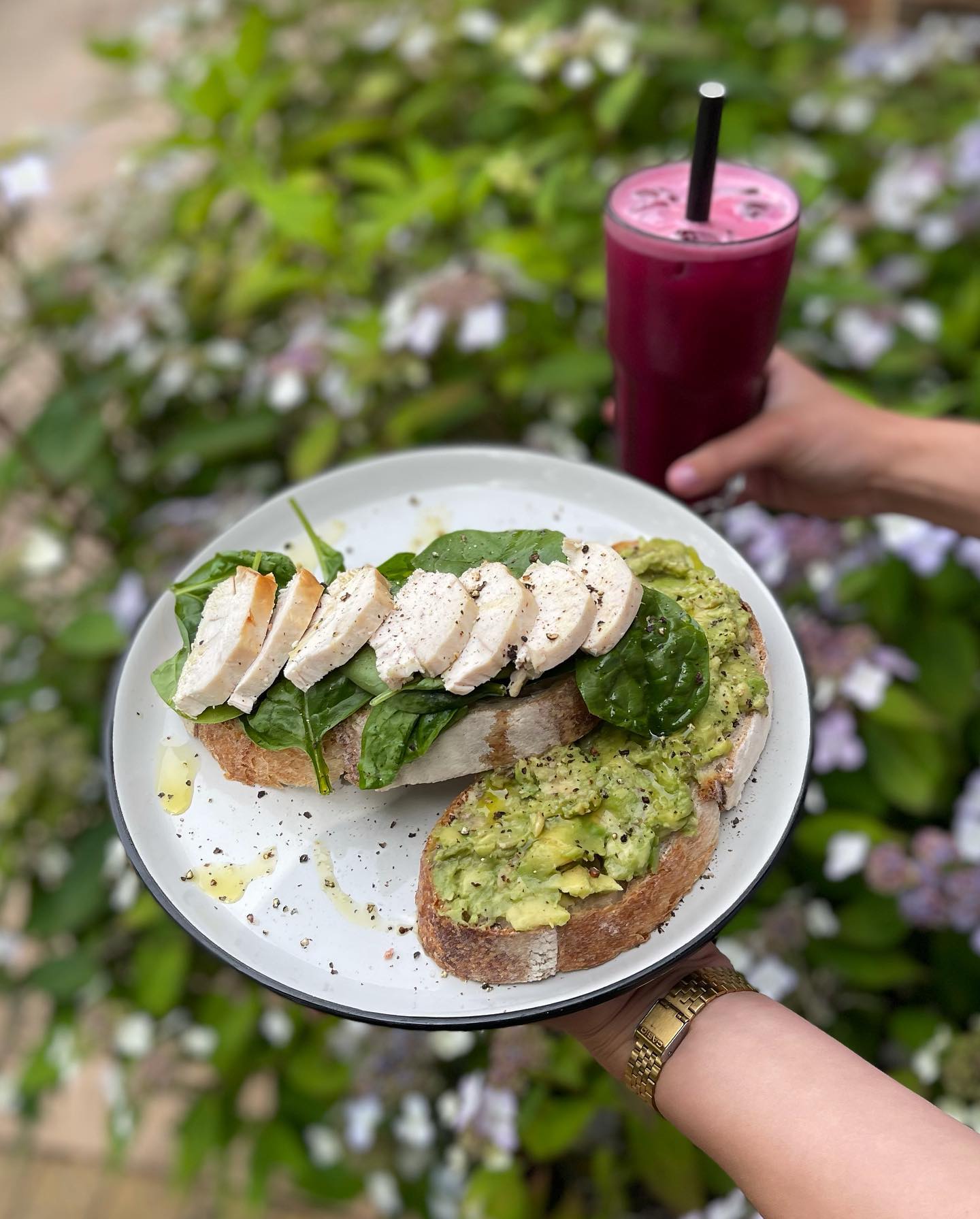 This Solihull-based coffee shop is known for juices and coffees, as well as delicious brunches. Their brunch tends to err on the healthier side, but that doesn't make it any less delicious (it just means you can grab a slice of cake too right?). Their food menu consists of sourdough with a range of delicious toppings. From classic smashed avocado to organic almond butter, banana and organic honey to serrano ham, mozzarella, tomato, smashed avocado – there are lots of feel-good options to choose from. Grab a juice, order your brunch and feel smug that you're fuelling your body in the best way (and then grab a cake for balance).
Ju Ju's Cafe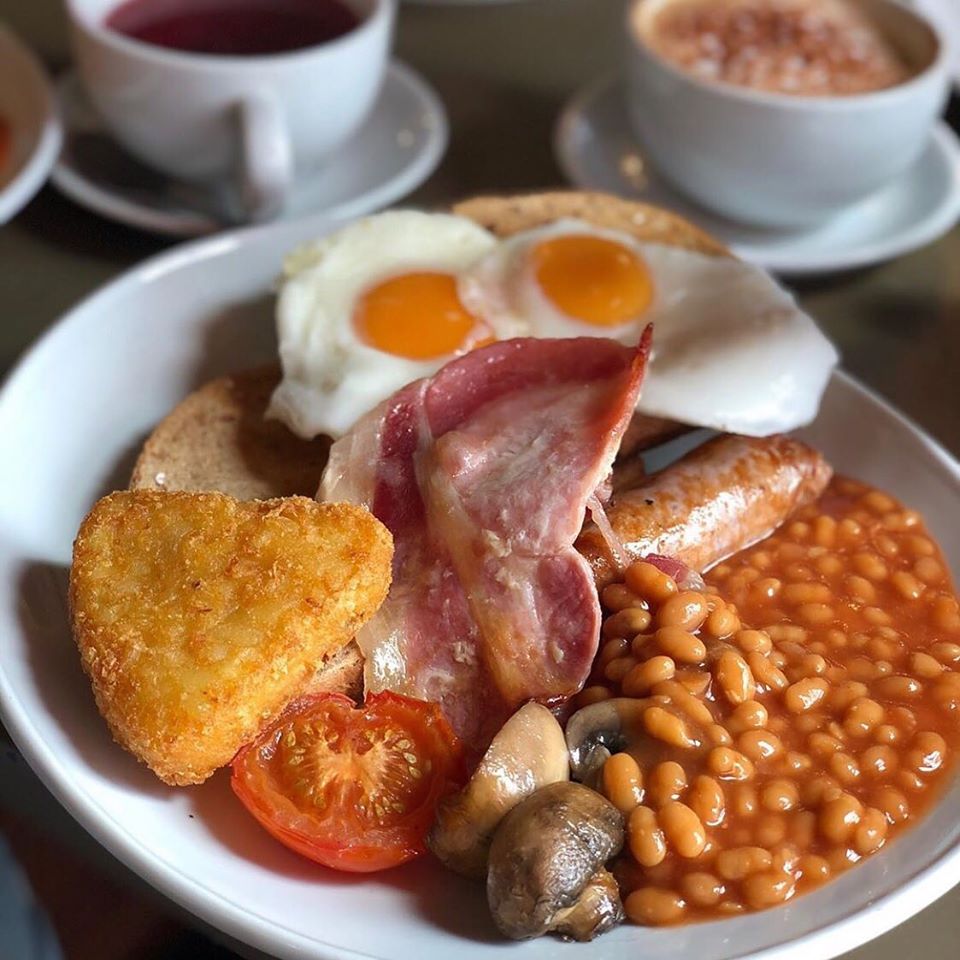 This homely, welcoming cafe is located by the canal for a spot of water-side dining. At Ju Ju's you're welcomed in like a member of the family, and feel right at home. With delicious home-cooked food, including lots of lovely brunch options, this a great place for a relaxed breakfast. Enjoy amazing comfort food classics and Ju Ju's own creations from the Brum-famous Frying Pan Hash, to the luxury breakfast sandwich and lovely fluffy pancakes.
Noel's Bar and Restaurant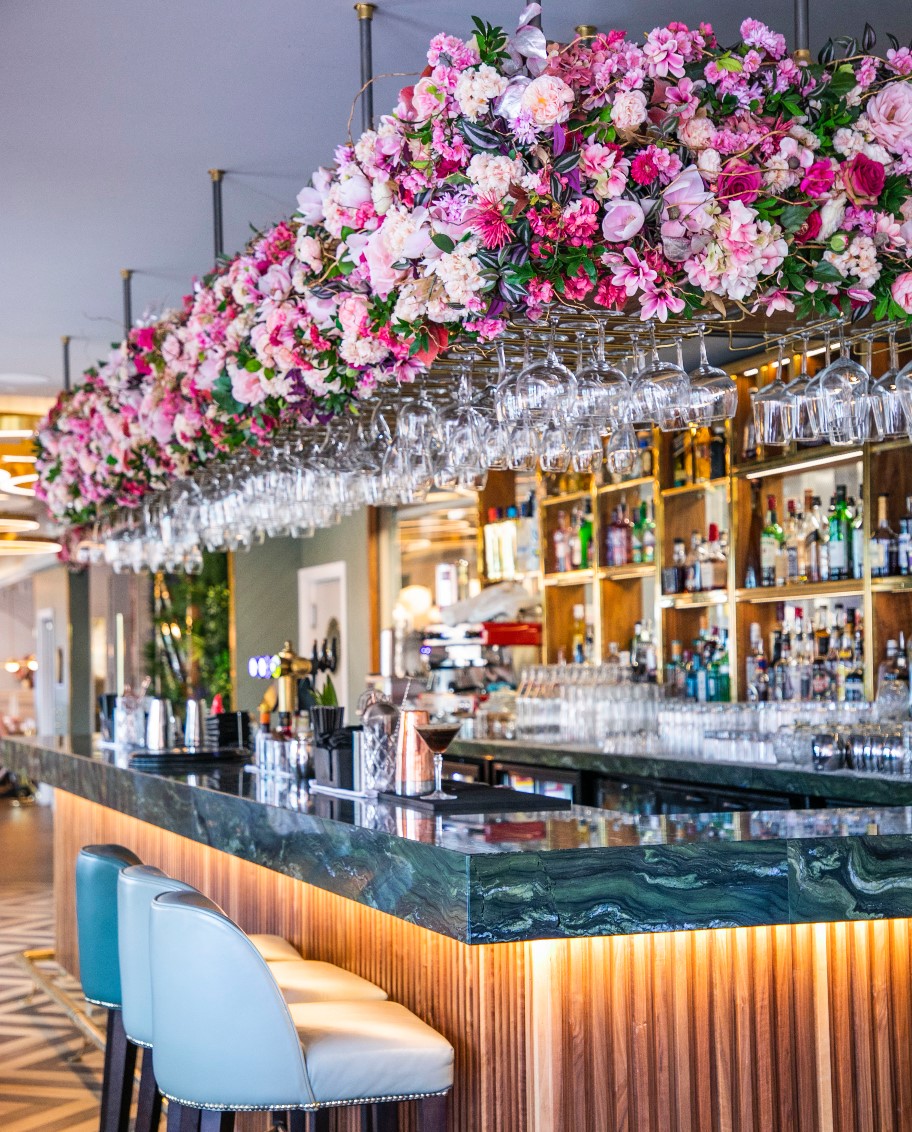 Super swish and swanky, we can't think of a more beautiful location for Sunday brunching. One for the IG feed, this flower-adorned bar is a beautiful setting, and they serve delicious brunch too (with 2-4-1 on brunch cocktails too – oh, go on then!). Enjoy the likes of avocado on toast, eggs Benedict or Croque Monsieur, and of course order a round or two of Espresso Martinis and Mimosas to toast to the weekend.
Caneat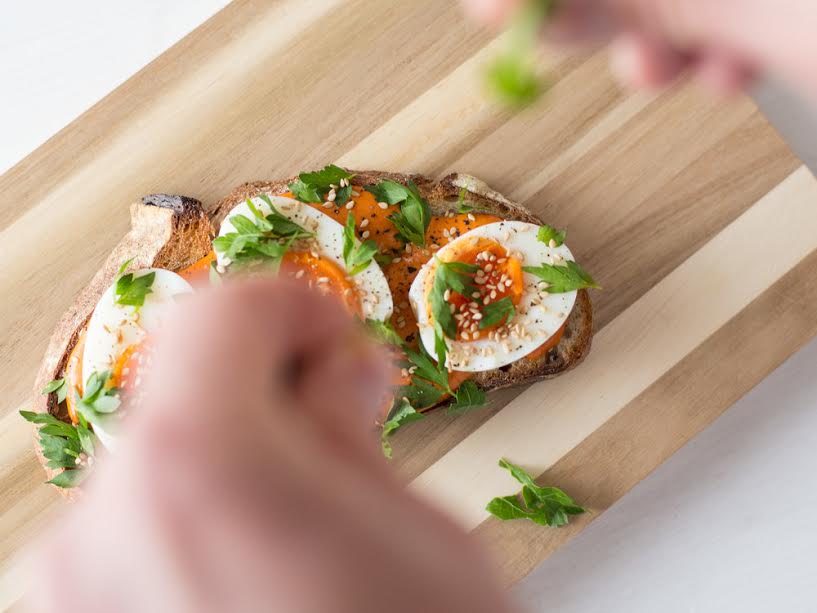 Stirchley favourite, Caneat, are well-known for providing South Birmingham's residents with the all important sustenance they need. They're all about great ingredients cooked really well in simple but ridiculously tasty dishes. Their 7-minute eggs have been on the menu in some form for a long time with good reason. The menu changes a few times each week to reflect the freshest ingredients available at the time, but there are always a great selection of dishes available and some tasty cakes and bakes for afters. If you're yet to visit this brilliant little cafe, get yourself over there now.
Bloom Solihull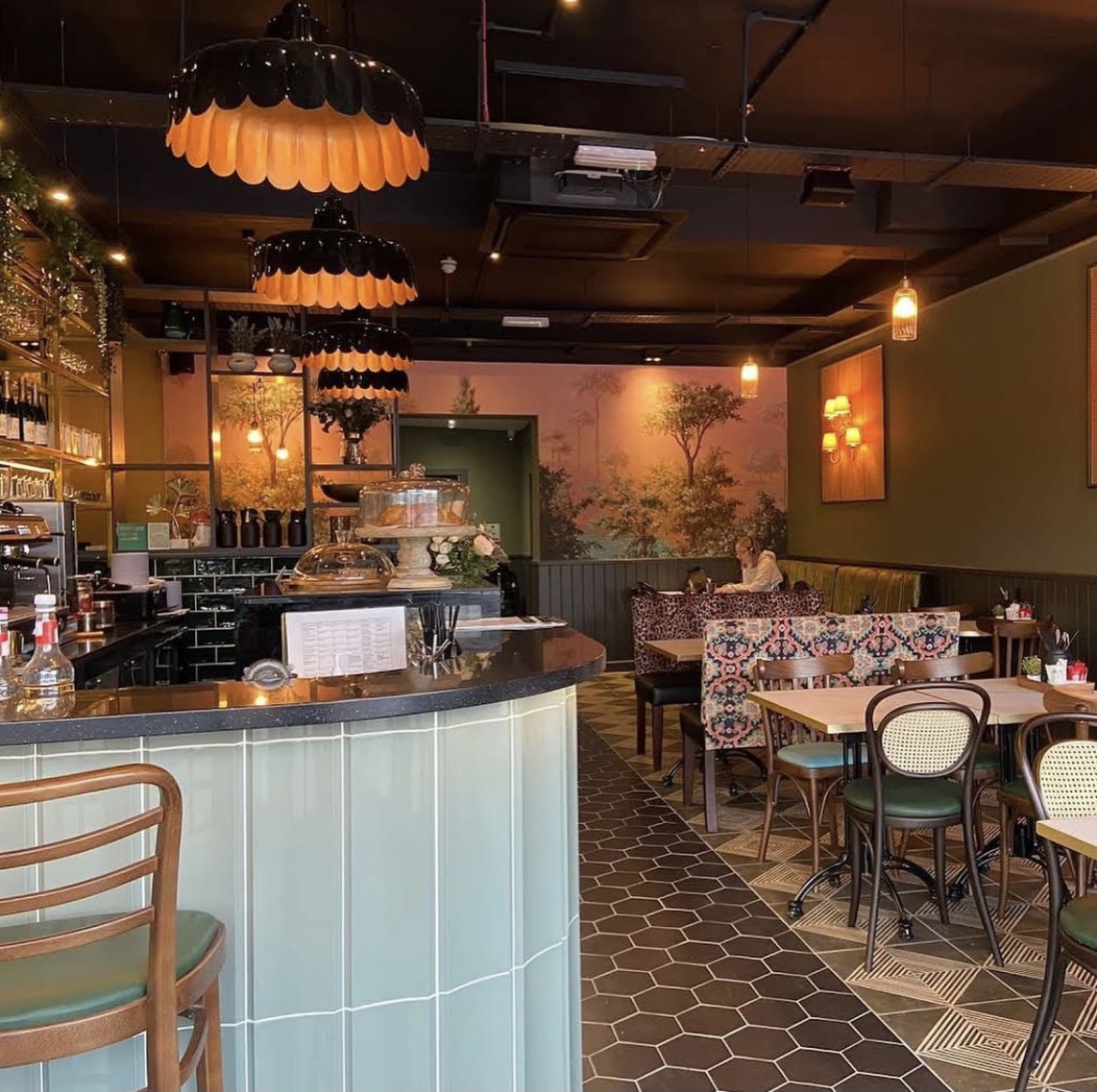 One of the newest brunch spots around, this Solihull-based cafe serves an array of different breakfast and brunch dishes. Enjoy everything from Full English to masala scrambled eggs on toasted croissant with tamarind chutney, fried chicken and waffles, Turkish eggs, loaded porridge, French toast and more. Whatever brunch dish you're craving, these guys have it and then some! Not only that but you can also grab a range of sweet treats such a Belgian waffles and ice cream sundaes, along with coffee, tea, mocktails, milkshakes, smoothies and more. The cafe itself is cute and stylish, making this a fun place to get your brunch fix.
Cafe Isabella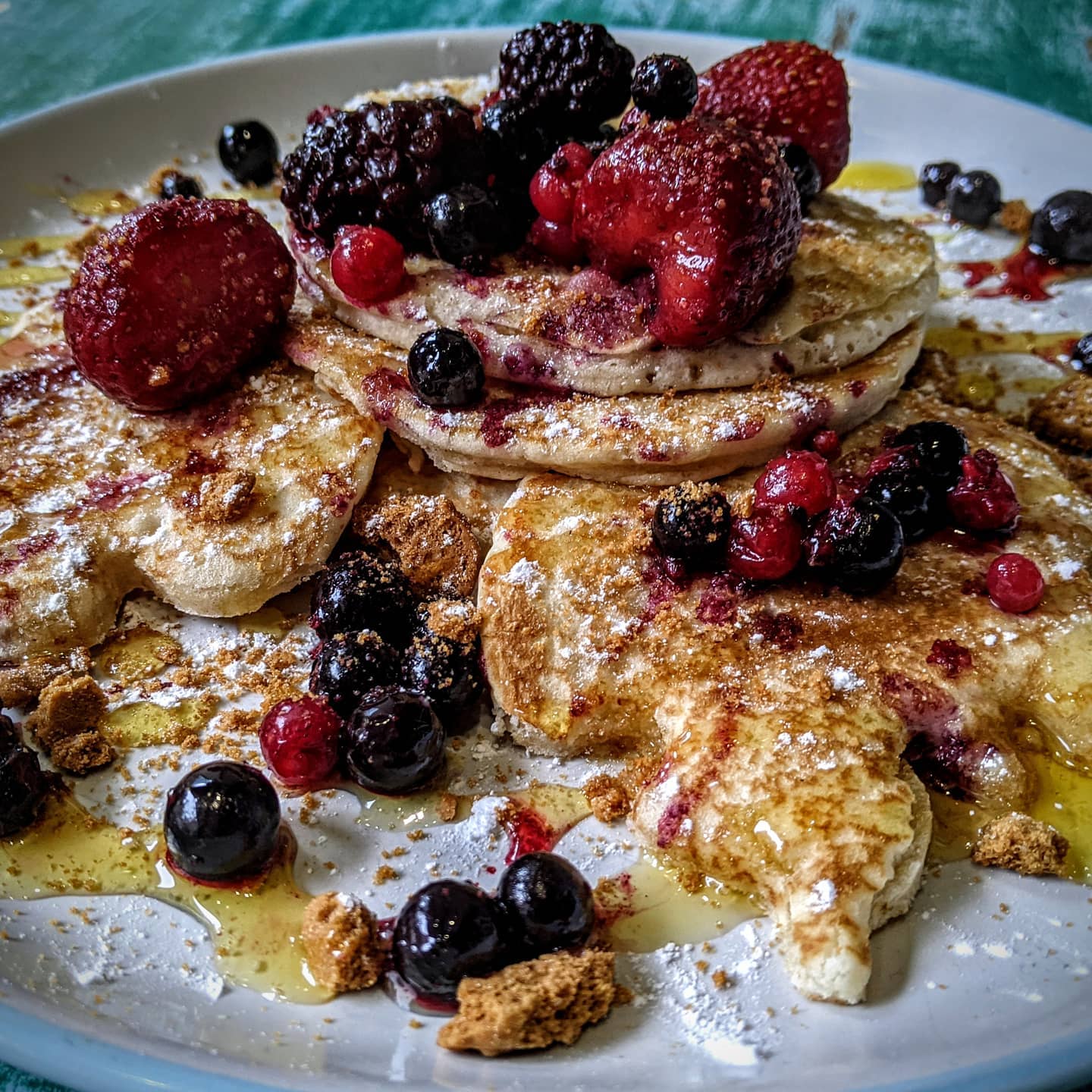 From Full English to stacks of buttermilk pancakes – this Solihull-based cafe has it all. They have a great selection of breakfast and brunch classics as well as some delicious healthy options and a good range of vegan choices too. If you're looking for a great breakfast option in Solihull town centre, this cosy cafe is a great shout.
The Steam Room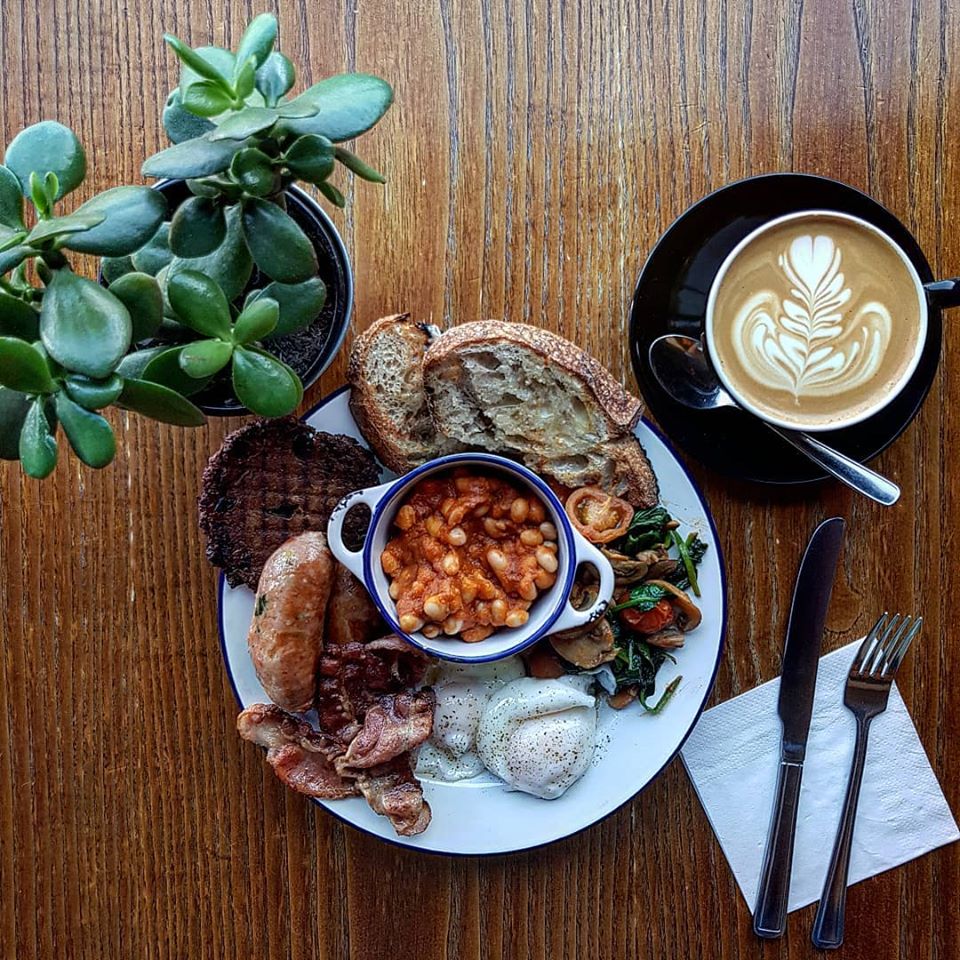 Harborne Coffee Shop, The Steam Room, is all about the coffee. But that doesn't mean you can't get something to go with your coffee, am I right? Well, the brunch menu at The Steam Room has got some classics and favourites to choose from, so you're sure to find the perfect accompaniment to your coffee. From smoked salmon and cream cheese bagel, to homemade beans on toast, there's something for everyone (include pancakes with various toppings). Choose your dish, order your coffee, and you have the makings of a great morning.
The Deli Social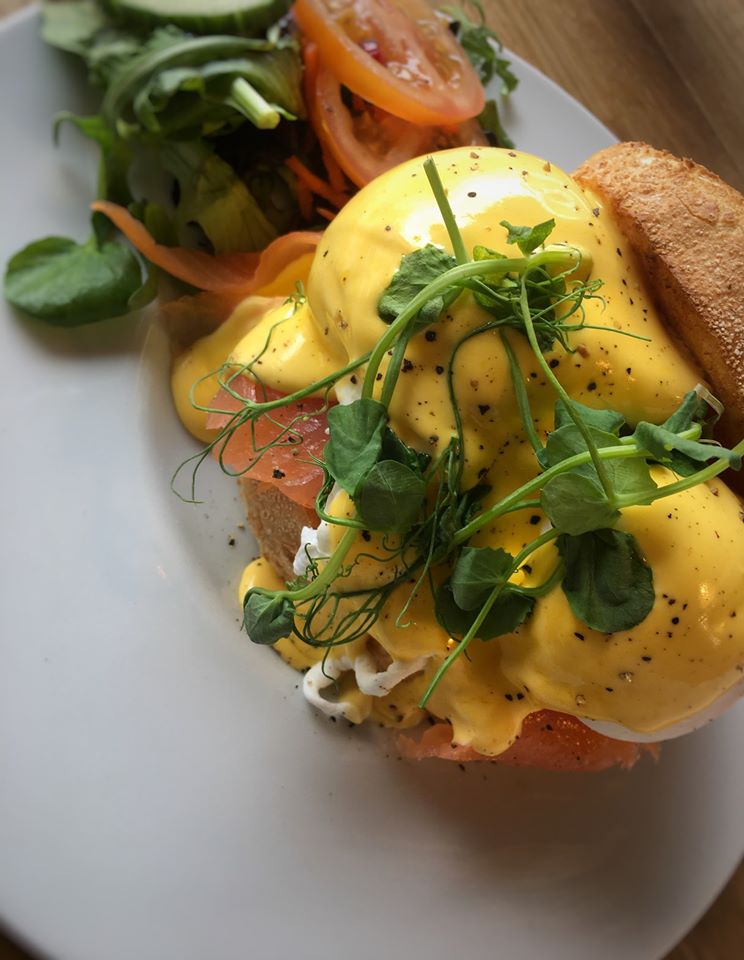 The Deli Social is a fantastic, independent cafe in Boldmere, serving locals with tasty, home-cooked food and heart-warming coffee and tea. It's also not a bad little place for a spot of brunch. Classic breakfast baps or all-day breakfast are on offer here (including veggie and vegan options), but if you feel like pushing the boat out, try one of their brunch dishes such as Chicken Parm or Deli Cheese On Toast (who can resist cheese on toast?!).
Elderberry Blacks Cafe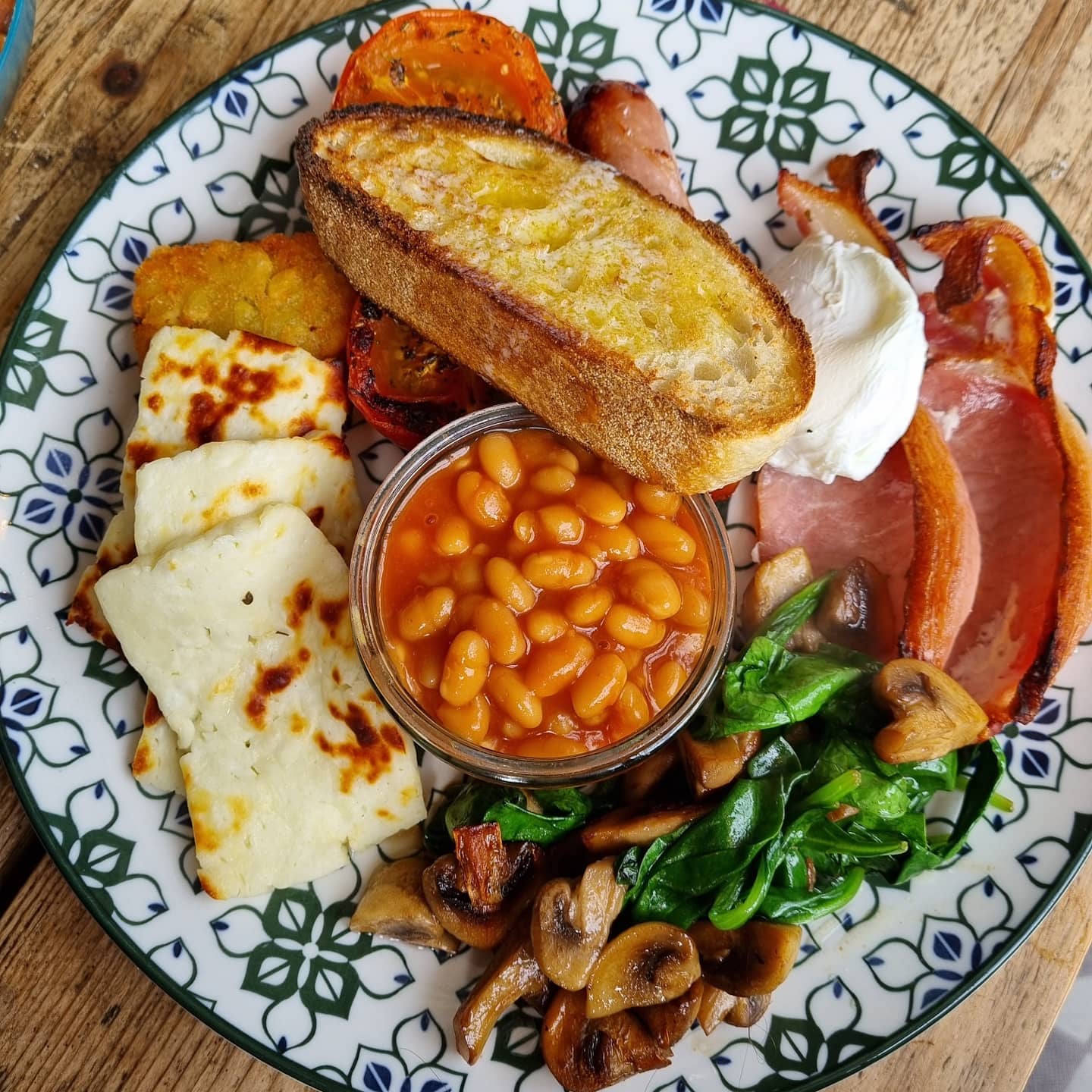 Based in Knowle, this quirky little cafe serves up tasty all day breakfast and brunch, so you can get your fix whenever you choose. They have a great selection of classics on the menu and some healthy options too. If you're feeling decidedly less healthy (we hear ya) then grab one of their amazing milkshakes (our pick is the Oreo milkshake) to go with your brunch and up your game by a factor of 100.
Freda's Deli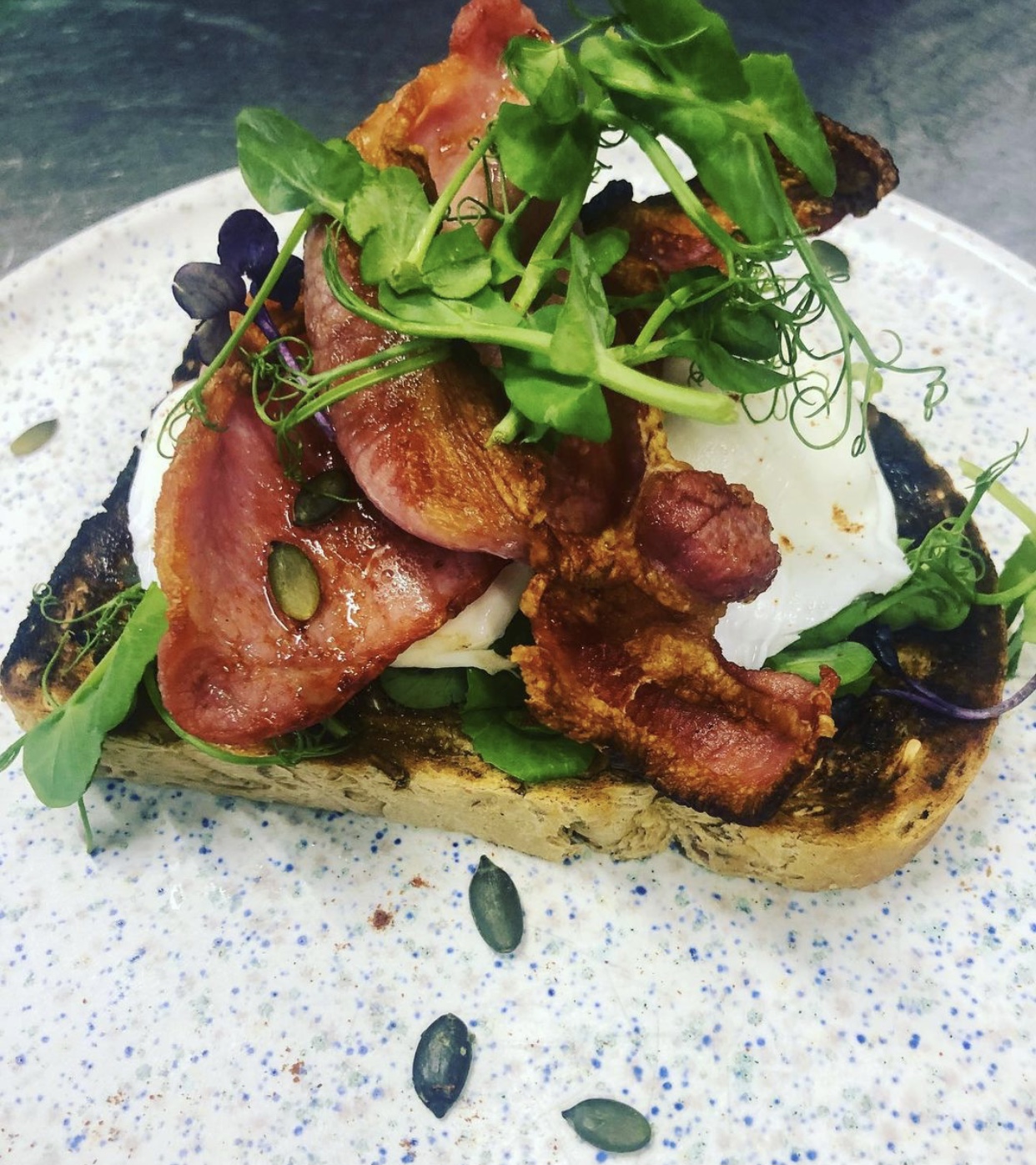 Another brilliant cafe found on the quaint Knowle High Street is Freda's Deli. Everything is freshly baked and prepared each day using quality produce from local suppliers. The breakfast and brunch menu is packed full of crowd pleasers, and they have a range of daily specials too if you fancy something a little different. You can't go wrong with a delicious, freshly cooked breakfast made from delicious ingredients.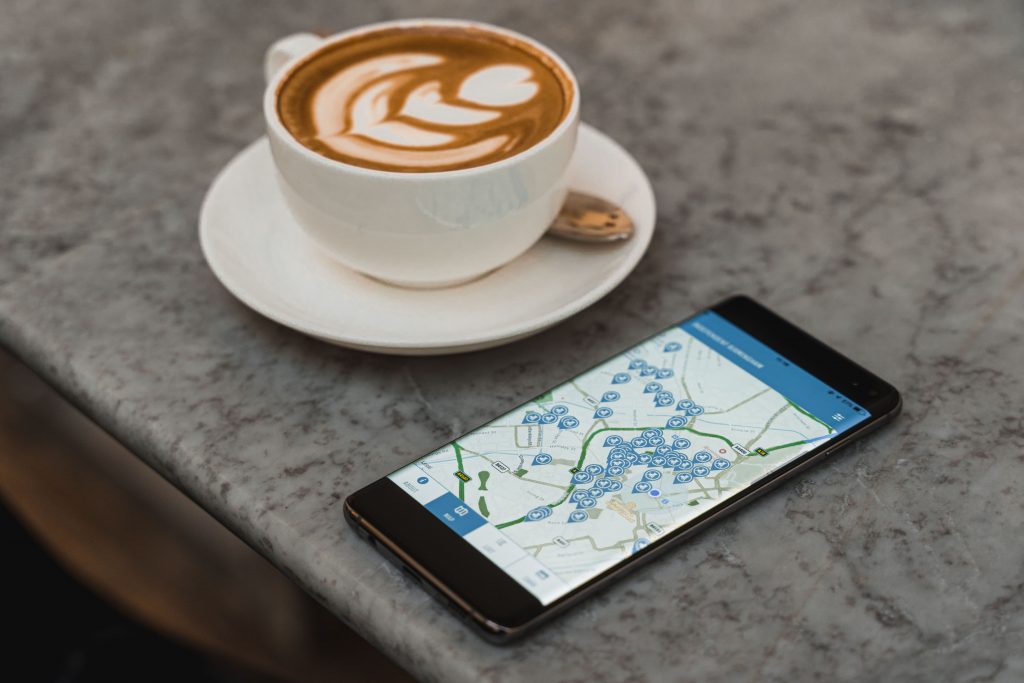 Download the Independent Birmingham App now and enjoy up to 25% off (alongside exclusive 2-for-1 offers, freebies, and more) at over 170 of the very best independents across Birmingham and Solihull – all for just £1.99 a month!
Download the IB App here.
The IB App features a list of over 170 terrific independents across Birmingham and Solihull for you to discover and support (with more added all the time), alongside an interactive map, filters (so you can filter by category, day, and area) and a Wish List so you can create your very own bespoke 'to visit' list. IB Membership is just £1.99 a month and it helps to keep this vital platform alive and allows us to keep doing what we do best – supporting Brum's marvellous independents, and shining a light on our wonderful city.