We drink way too much. Like waaaay too much.
We love cocktails, and we're spoilt for choice here in Birmingham. Between new bars opening up to the sheer delight of cocktail enthusiasts, and our old favourites celebrating landmark birthdays, the independent cocktail scene in Birmingham is very, very strong. And very, very tasty. With so much choice (not that we're complaining, variety is, after all, the spice of life), often it is a struggle to know just where to go to enjoy your next tipple.
Thankfully we've managed to solve your cocktail-quaffing dilemma with a carefully curated list of the best cocktail bars in the city (we had to undergo very extensive research in order to complete this guide, but we did it all for you). From high-end, table service cocktails to flaming concoctions served in quirky vessels, Birmingham is definitely the place to be should you be looking for your cocktail fix.
Introducing our tipple-topping guide to Birmingham's Best Independent Cocktail Bars.
The Pineapple Club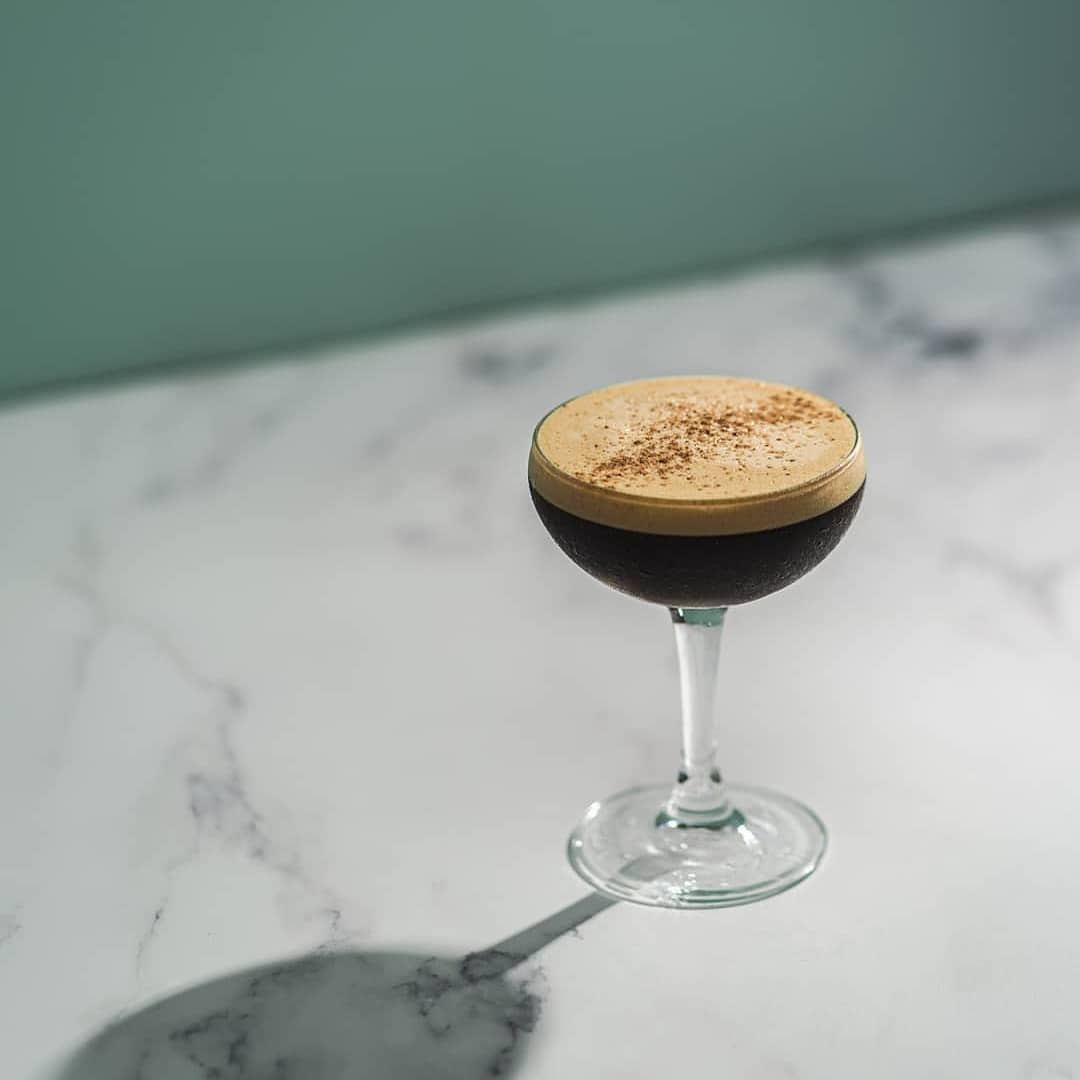 The Pineapple Club is a chic, contemporary cocktail bar found in the heart of the city centre in the architectural masterpiece, The Great Western Arcade. If we had to sum up this cocktail bar in one word it would be: fun. The fabulous décor (it will look great on your Instagram), the delicious drinks and the tasty small plates that perfectly compliment your beverage combine to make this one heck of a great cocktail bar. Sip on one of their signature serves or choose an old favourite (they claim they serve the best espresso martini in the city – better go test that out just to see) – either way you'll be in a cocktail-induced state of happiness right away.
IB Deal: a FREE Espresso Martini cocktail when you purchase 3 or more small plates.
40 St. Paul's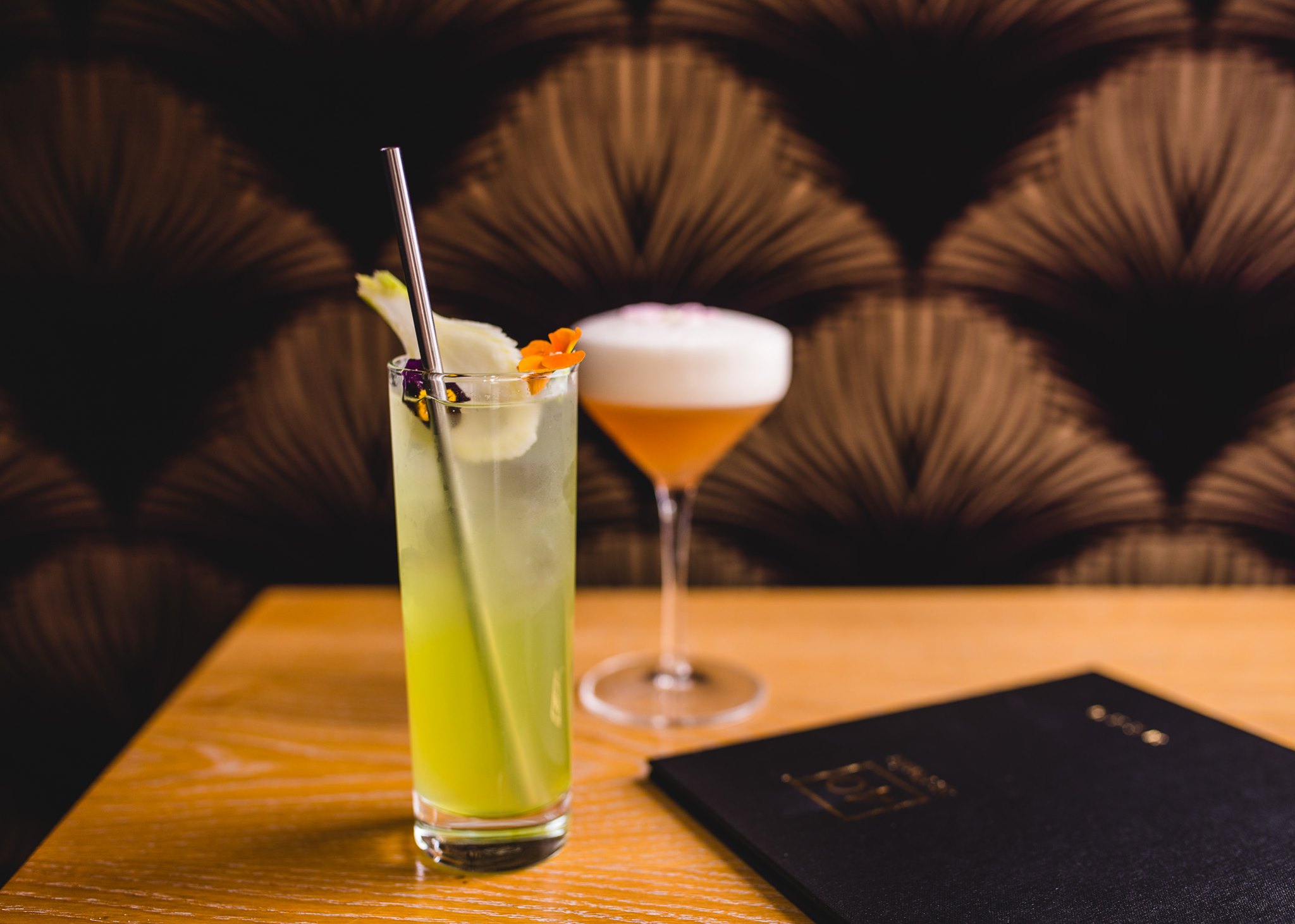 Winners of the 2019 World Gin Bar Of The Year (it's official), 40 St. Paul's make some darn good cocktails. Darn good, we say! There are over 140 different gins at 40 St Paul's which are shaken and stirred to create beautiful cocktails. The small, table-service bar has an 'exclusive' factor to it (booking is essential) and is one of Birmingham's brightest hidden gems. Attend, drink gin and be merry.
IB Deal: 2 Cocktails For £15 On Selected Cocktails
Couch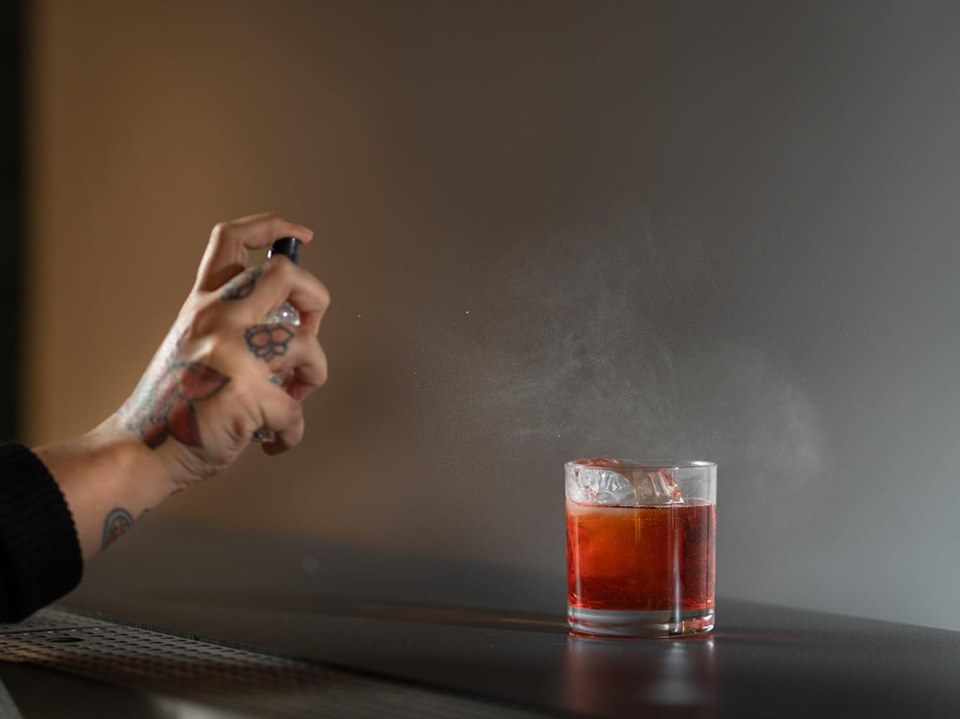 Whilst Strichley is well-known for the fantastic array of craft beer bars that have made their home there, it also has a watering hole that's for the cocktail connoisseurs out there. Couch is your friendly, neighbourhood cocktail bar, available for all of your cocktail-sipping, bar-tender-chatting, friendly-face-seeing needs. They have an incredibly talented team who have made their mark on Birmingham's cocktail scene in a big way. They specialise in timeless concept menus and every single one of their insanely delicious cocktails will simultaneously satisfy your insatiable cocktail cravings and leave you wanting more and MORE!
Tierra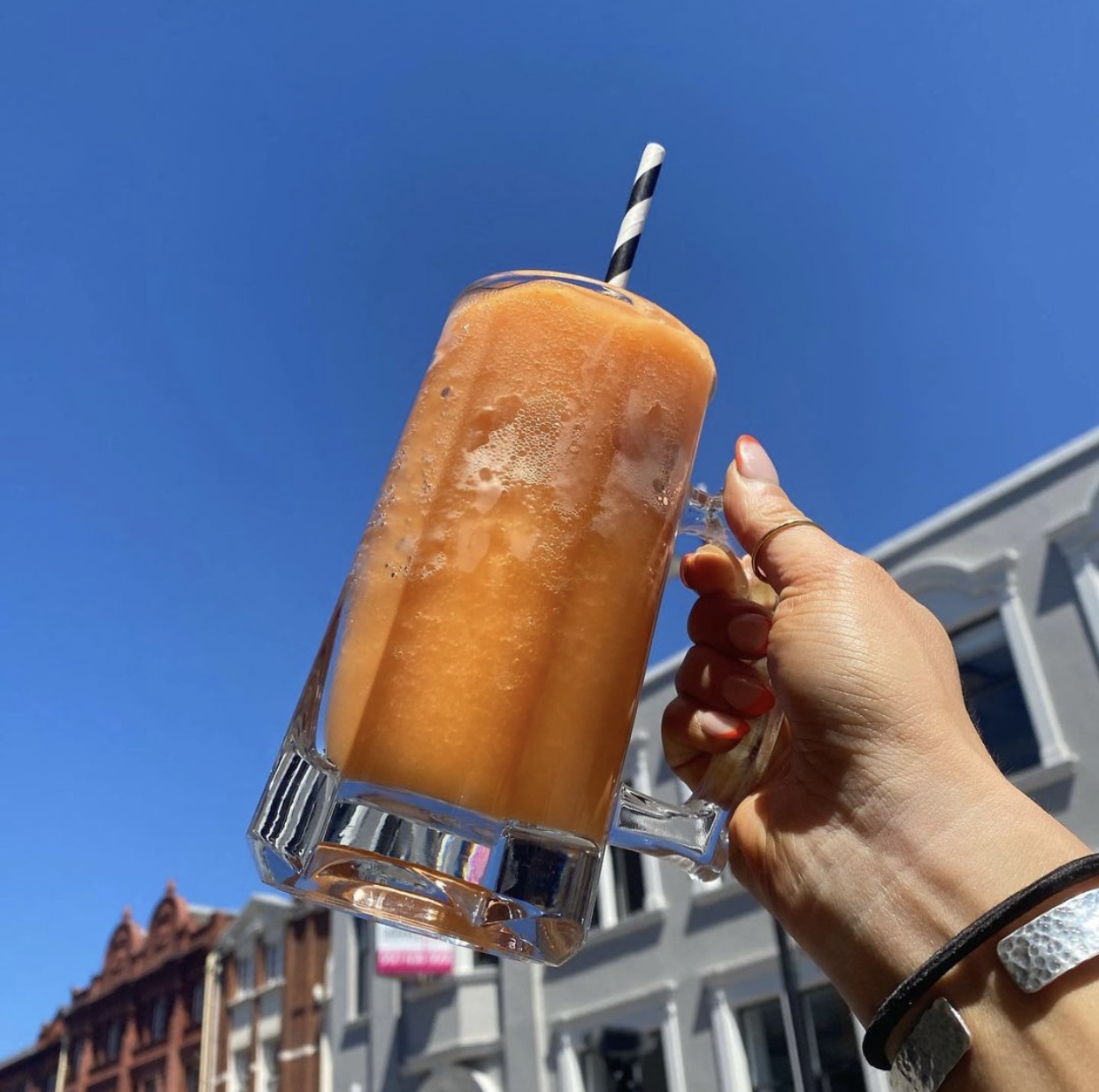 This JQ taco bar is a little foodie hot spot, serving up ridiculously tasty tacos and small plates. But they also serve the best accompaniment to their Mexican inspired food – Margaritas. Made with amazing Mezcals, their Margaritas and frozen Margaritas (like the frozen blood orange Margarita, pictured) are slurp-tastic. The most refreshing (and boozy) drink to sip on a hot summer day (or just any day really), we dare you not to drink three in one session and then tipsily request more tacos. It's the right thing to do.
On top of this, they also have an upstairs bar serving 10 delicious Mexican inspired cocktails for even more cocktail sipping fun. Serving late into the night (or the early hours of the morning, to be precise) you can keep the fiesta going all night long!
IB Deal: A FREE Margarita Or Agua Fresca When You Spend £15 Or More (Sunday – Thursday)
Chakana
Peruvian restaurant Chakana serve up some of the tastiest dishes in the city, but they also have a dedicated bar area with an excellent cocktail menu. Peru is the home of the Pisco Sour, so naturally their Pisco game is strong. Their bar features the UK's largest Peruvian Pisco range, as well as an extensive array of unique liqueurs and spirits. Their cocktail menu focuses on Peruvian and South American flavours and spirits (but they are more than happy to create classics and bespoke cocktails to your taste too). They also serve the Chilcano – a long and refreshing Peruvian classic (Pisco, Lime, Angostura Bitters, Ginger Ale, Blood Orange Liqueur) which is actually more popular than the Pisco Sour in Peru.
Theatrix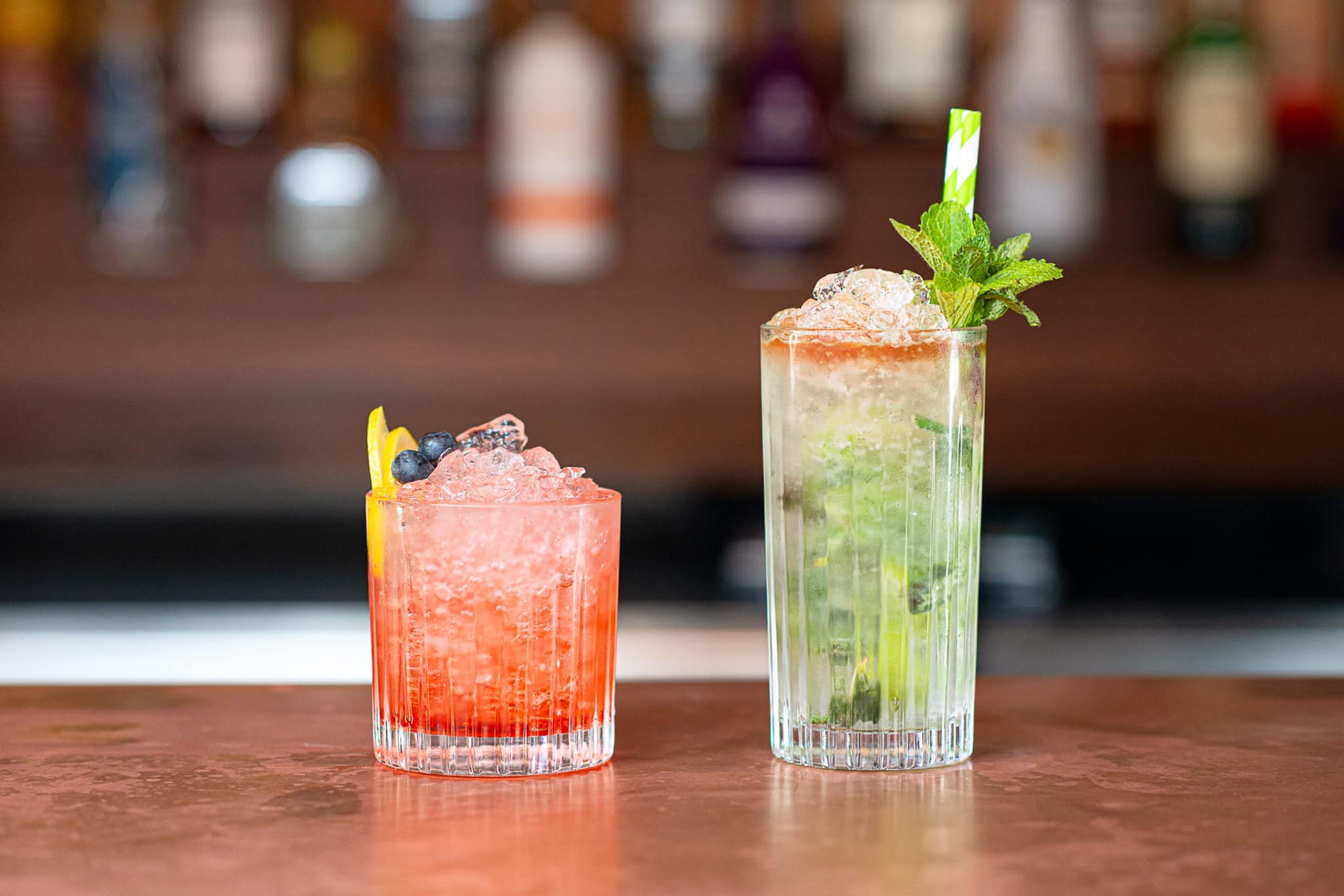 Sometimes you just need to let your hair down and party. Luckily for you, we know just the place. Housed in a stunning Grade II listed building overlooking Victoria Square, Theatrix is a bar and restaurant by day (where you can enjoy light bites and small plates) and a nightclub and entertainment venue by night (where you can dance until the early hours of the morning to disco classics, chart toppers and smash hits). To fuel your disco feet, you'll need alcohol – and Theatrix is here to help. Serving an array of classic cocktails (some with a twist), expect to tip back a few Daiquiris, Cosmopolitans, Negronis and more, as you boogie with your mates until way past your bedtime.
IB Deal: 10% off the bill OR any small plate and a cocktail for £12
Bodega Cantina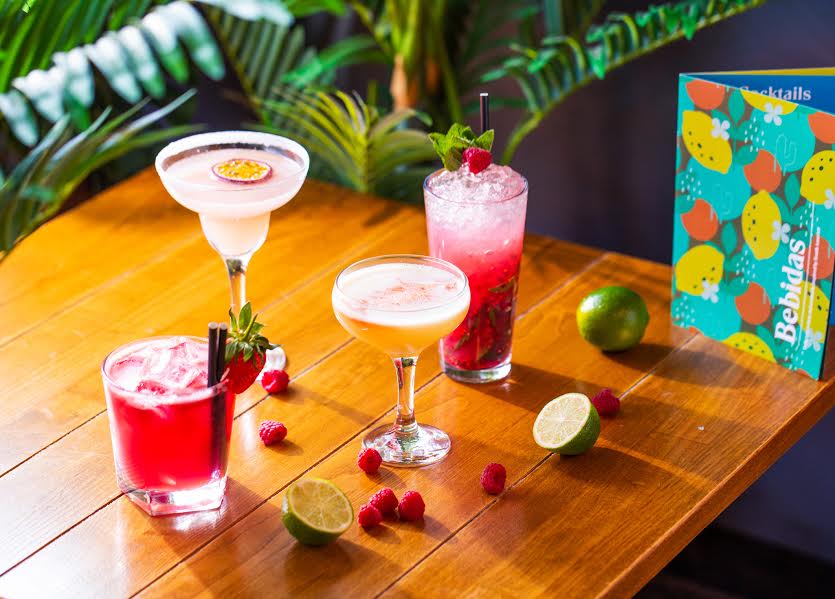 Beneath the nacho-fuelled South American diner that is Bodega Cantina lies their Sugarloaf Bar. A small, intimate bar where caipirinhas and mojitos are tipped back with reckless abandonment and the funky décor adds a carnival atmosphere to this fun-filled space. Once you've had your fill of burritos, nachos and Mahi-Mahi, head downstairs with your chosen companions for an evening of cocktails, music and more cocktails. It's a bold strategy, one we're sure will pay off. Vamos!
IB Deal: A FREE nacho platter to share when you and a friend each purchase a main dish (street food/large plates) from the menu (Sunday – Thursday).
Ikigai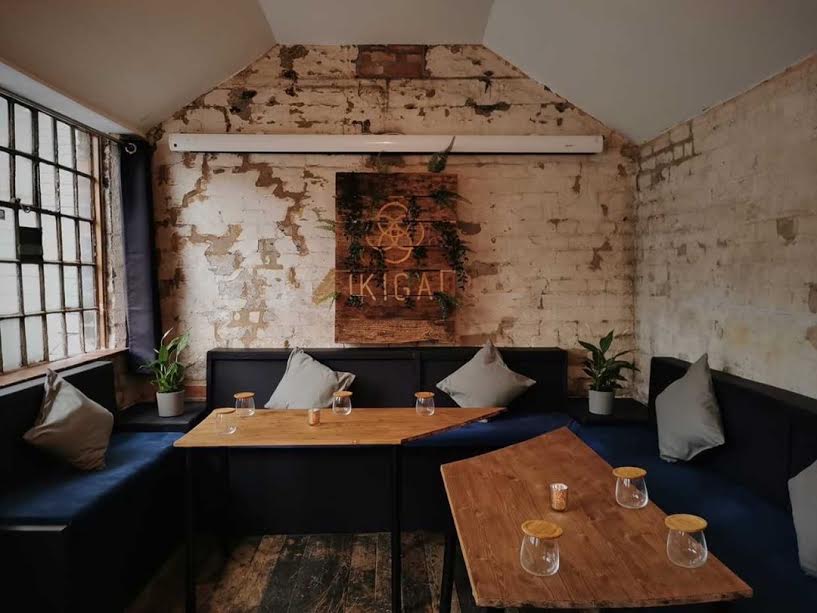 Photo: [IG: @where_isclaire]
Hidden away above the Jewellery Quarter-based pub, 1000 Trades, is a small, cosy, neighbourhood bar. Inspired by the Izakaya culture in Japan (an Izakaya is a type of casual bar serving alcoholic drinks and snacks, usually visited for informal after-work drinks), this cocktail bar is laid-back and welcoming and the drinks are sublime. The cocktail menu is focussed around seasonal, Japanese ingredients (so expect the likes of yuzu, miso and sake to feature heavily, alongside some lesser known Japanese ingredients) and features a range of beautifully balanced alcoholic and non-alcoholic cocktails (as well as a range of beers and soft drinks). Join them on the first Sunday of each month for 'Sake and Soul' – where you can enjoy sake and Japanese soul food, and look out for their 'break even bottle' of sake each month – a special bottle of sake they sell at cost price to introduce newbies to the Japanese drink. This place is a must visit for a taste of Japan in the JQ.
IB Deal: 10% off the bill AND Click + Collect Cocktails.
Fox & Chance
This cocktail bar boasts a prime, city centre location, conveniently located in the heart of the city for all of your cocktail drinking needs. Their tempting menu comprises both classic cocktails (with their own little twists) and a selection of original creations too. Whether you like your cocktails long, light and refreshing, short, dark and boozy, or fruity, punchy and tropical – there's something on the menu for you. Add in a stylish but relaxed interior, friendly staff and a welcoming atmosphere like your local pub and you've got yourself a fabulous bar to unwind in.
IB Deal: 10% off the bill.
Pulperia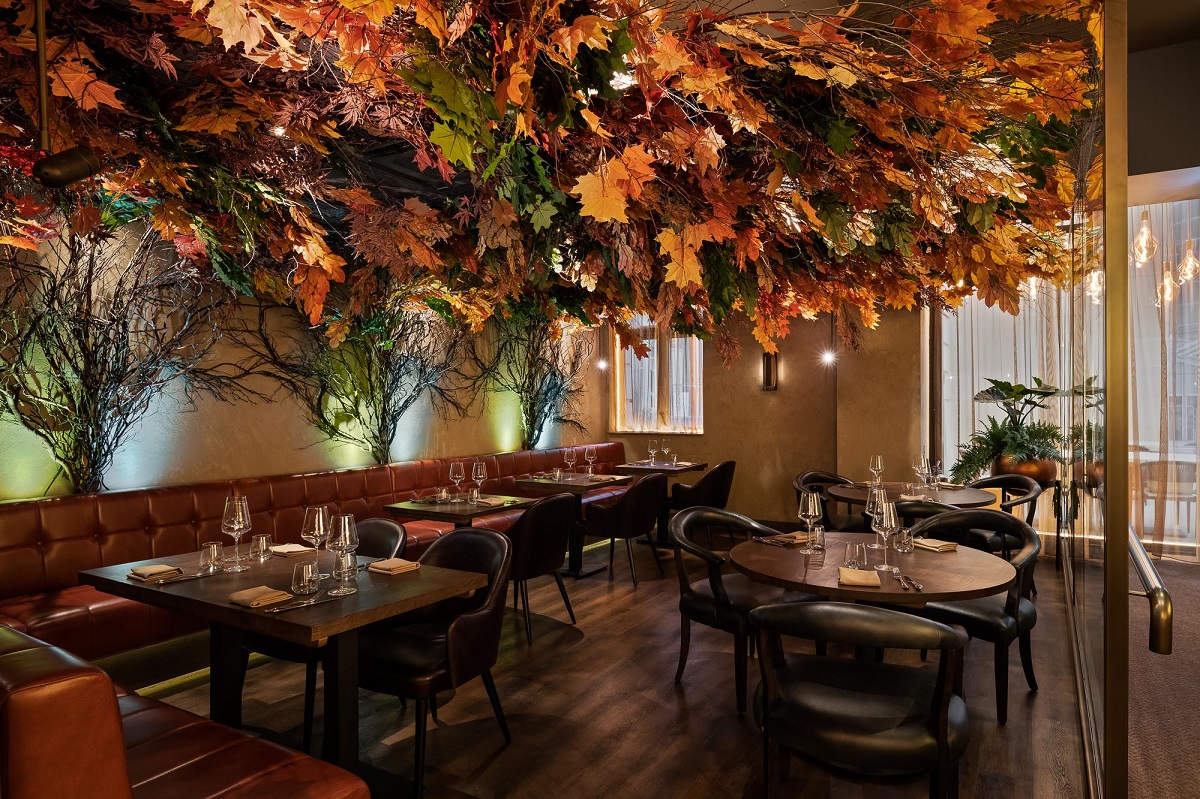 We all know that beef and wine is a match made in heaven, so naturally Pulperia have an excellent wine menu. But did you know that they also serve some truly excellent cocktails? Well, you do now. Why not rock up early for your meal and enjoy an expertly crafted serve before you begin your delicious dinner, or round the evening off with a delicious post-dinner serve instead? Or, if you're like us, just drink delicious cocktails alongside your incredible steak – it's a winning combination.
IB Deal: 15% off the bill when dining on the A La Carte menu (excluding Saturdays and Mothering Sunday) [Mention the IB App when booking and show your valid IB App on arrival to redeem the offer]
The Rose Villa Tavern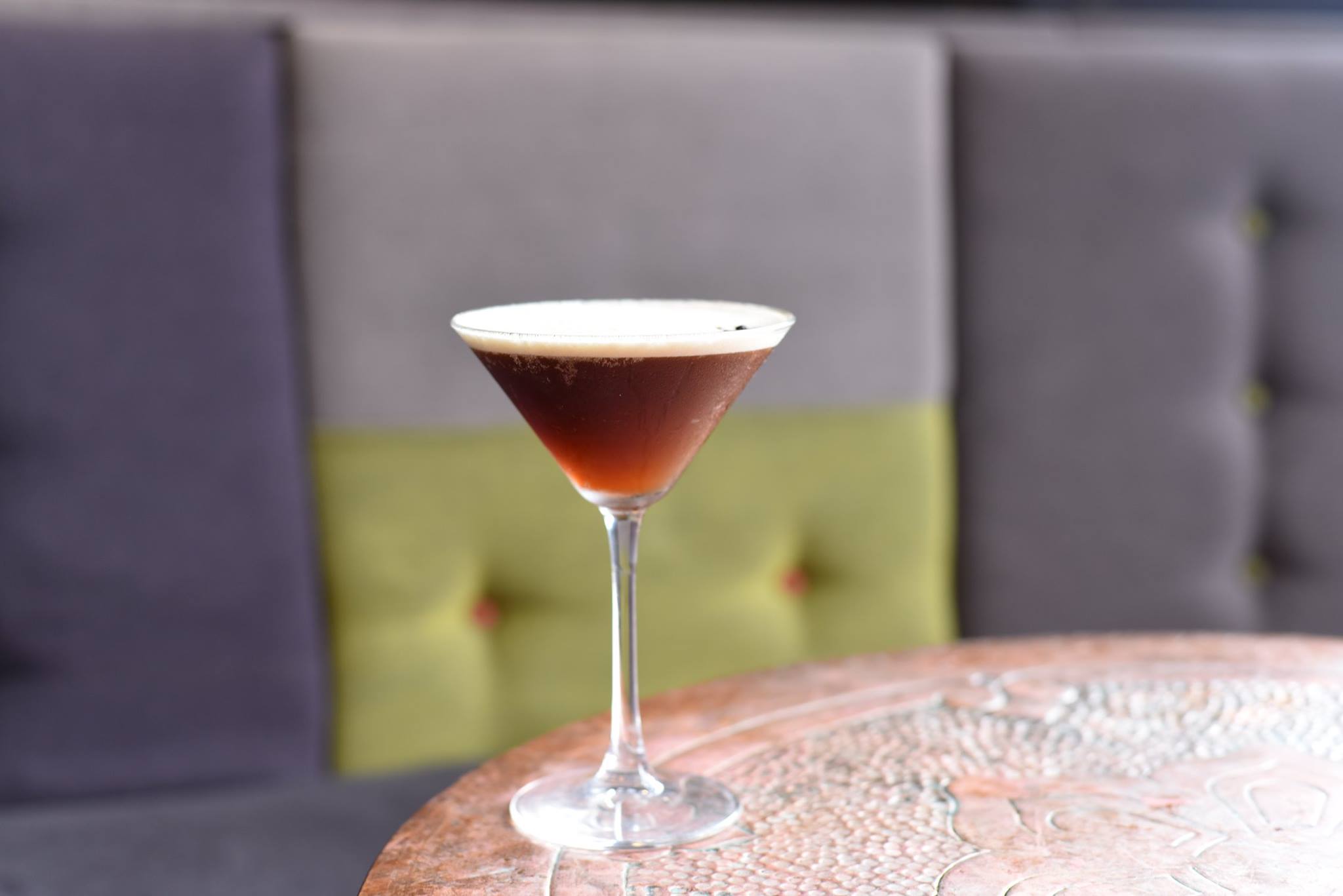 JQ favourite pub, The Rose Villa Tavern, is all about the good times. And what makes good times great times? Awesome cocktails! Whether you love the classics (think Bramble, Espresso Martini, Old Fashioned and more) or you fancy trying something unique – there are lots of cocktails to choose from. They have a selection of 'Sweet Shop' cocktails inspired by and adorned with retro sweets (think Rhubarb & Custard, Pear Drop and Lemon Bon Bon) for a fun trip down memory lane, and if you can't find a drink you like on the menu – just tell the bartender what you like and they'll happily make something to your taste.
Saint Paul's House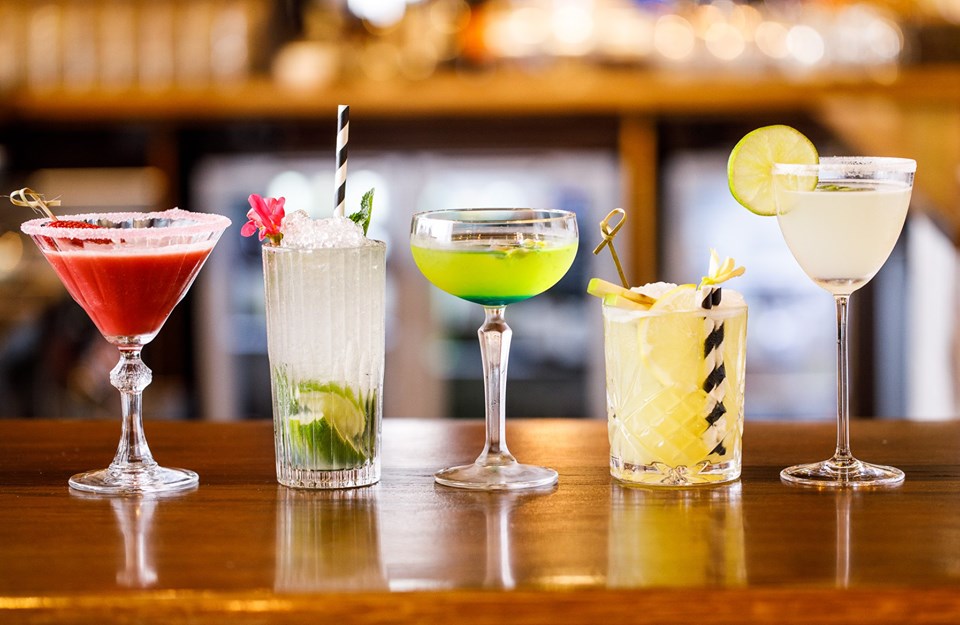 Located on St Paul's Square, Jewellery Quarter, Saint Paul's House is an independent boutique hotel, restaurant and cocktail bar worth discovering. The cocktail menu at Saint Paul's House features some delicious sounding tipples, featuring their own spin on lots of classic cocktails alongside some concoctions of their own. However, if you can't find a drink on the menu that takes your fancy, the team would be more than happy to make you something that does (as they like to say: have it your way).
IB Deal: 20% off food (Sunday – Thursday)
The Victoria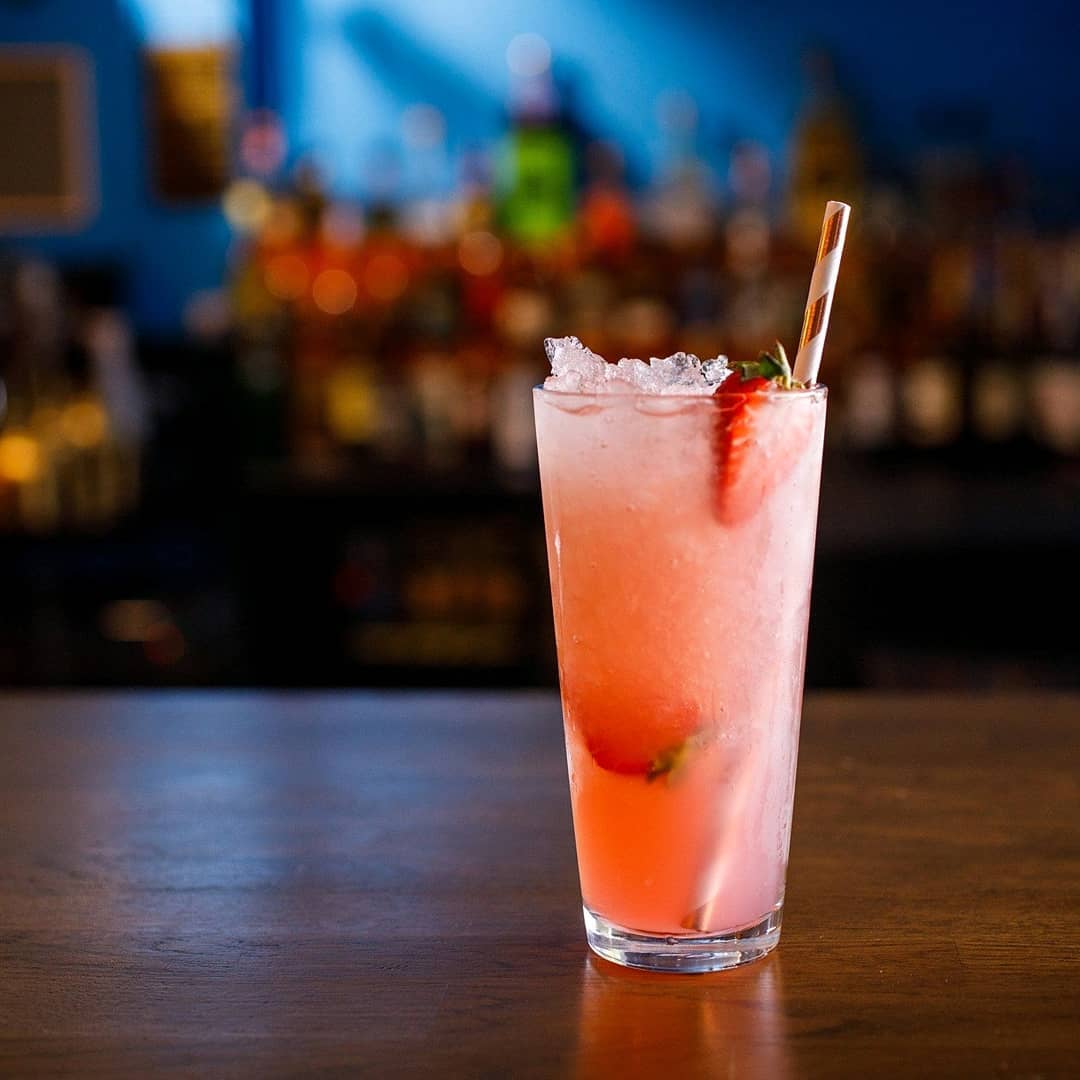 The Victoria are well-known for their extensive collection of whiskies and bourbons, but they also smash out some excellent cocktails. Choose from a selection of classics, or one of their favourite creations like Pear Necessities (Beefeater Gin, Giffard Pear Liqueur, Vanilla, Apple Juice) or Southern Belle (Southern Comfort, Peach Liqueuer, Lemon, Sugar) or go for a Whisky Old Fashioned or Manhattan made with your choice of whisky from their incredible collection. Whatever you go for, you'll be in for a treat.
IB Deal: 10% off drinks (Sunday – Thursday)
Gas Street Social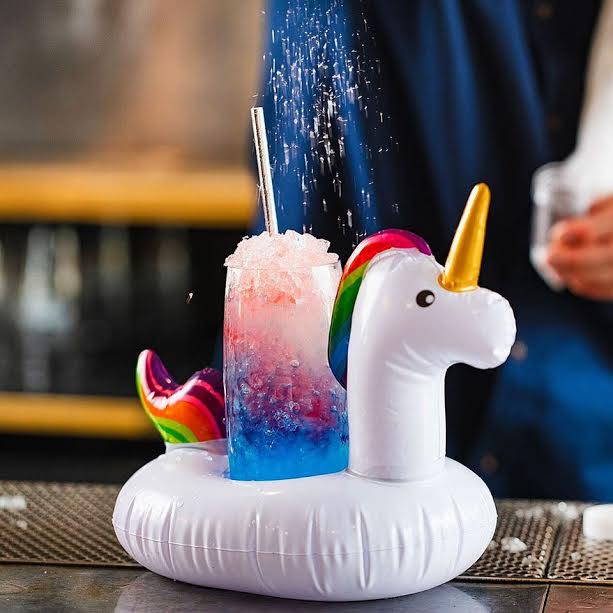 The jewel of The Mailbox, Gas Street Social is a splendid place to catch up with friends over a cocktail or three. Complete with an outside terrace (for those rare, rare sunny days), Gas Street Social is a hub of social activity in The Mailbox and we're here to tell you they shake up some very decent cocktails. Very decent. Grab a friend, grab a cocktail (or two) and talk about the things that matter to you in life. Catching up with friends over a cocktail is always an evening well spent.
IB Deal: A FREE cocktail, craft beer or glass of wine when purchasing any main course (Three Social Plates is equivalent to a main course) – see IB Profile for a list of drinks included in this offer.
Craft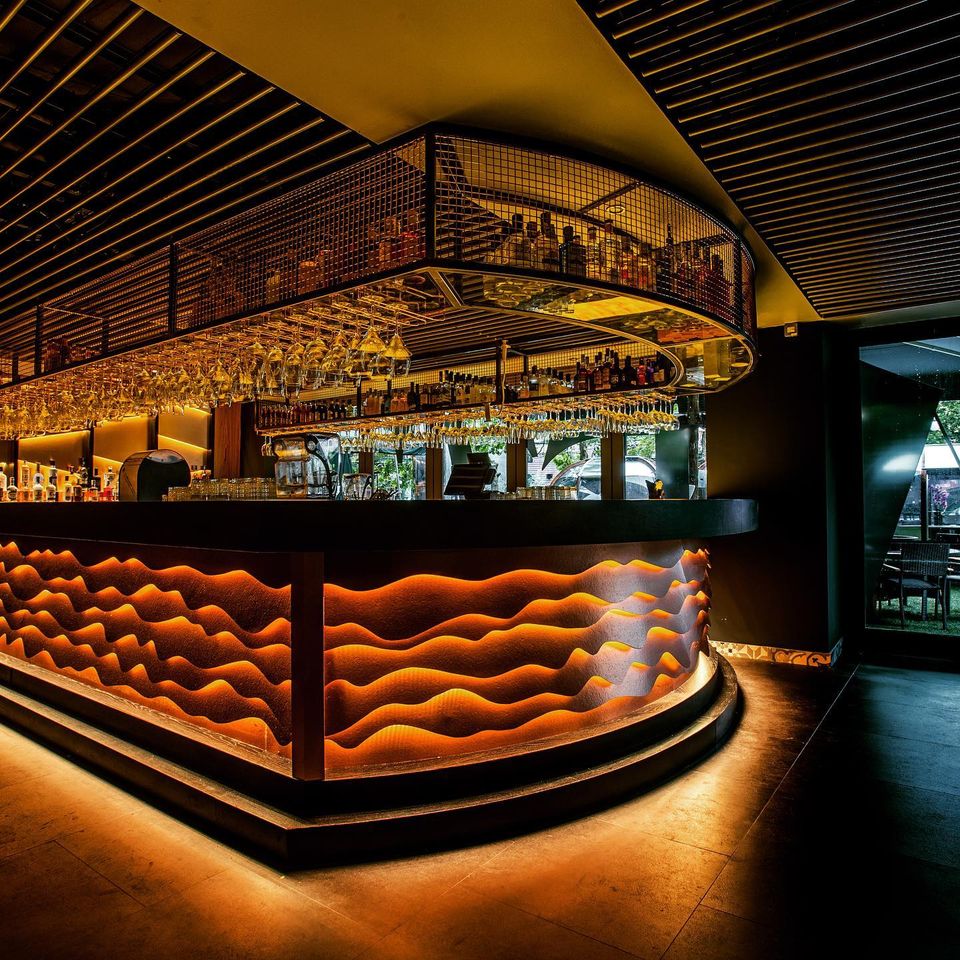 With a focus on seasonal British ingredients, this restaurant and bar is doing great things for both the dining and drinking scene in Birmingham. Found in the heart of the City Centre, in The ICC, this stunning restaurant, bar and garden has quickly risen in popularity thanks to the quality food and drink and the beautiful presentation and finish to the space. With outdoor dining pods making al fresco dining possible in all weathers and a beautiful garden (very Instagram worthy) this is a perfect spot for a celebration. They serve some beautiful cocktails from their swanky bar, whether that's pre or post-dinner or just popping in for a couple of drinks in a lovely space.
IB Deal: 20% off food (Wednesday and Thursday, Lunch and Dinner + Friday Lunch) [Please mention your IB App at the time of booking].
British Oak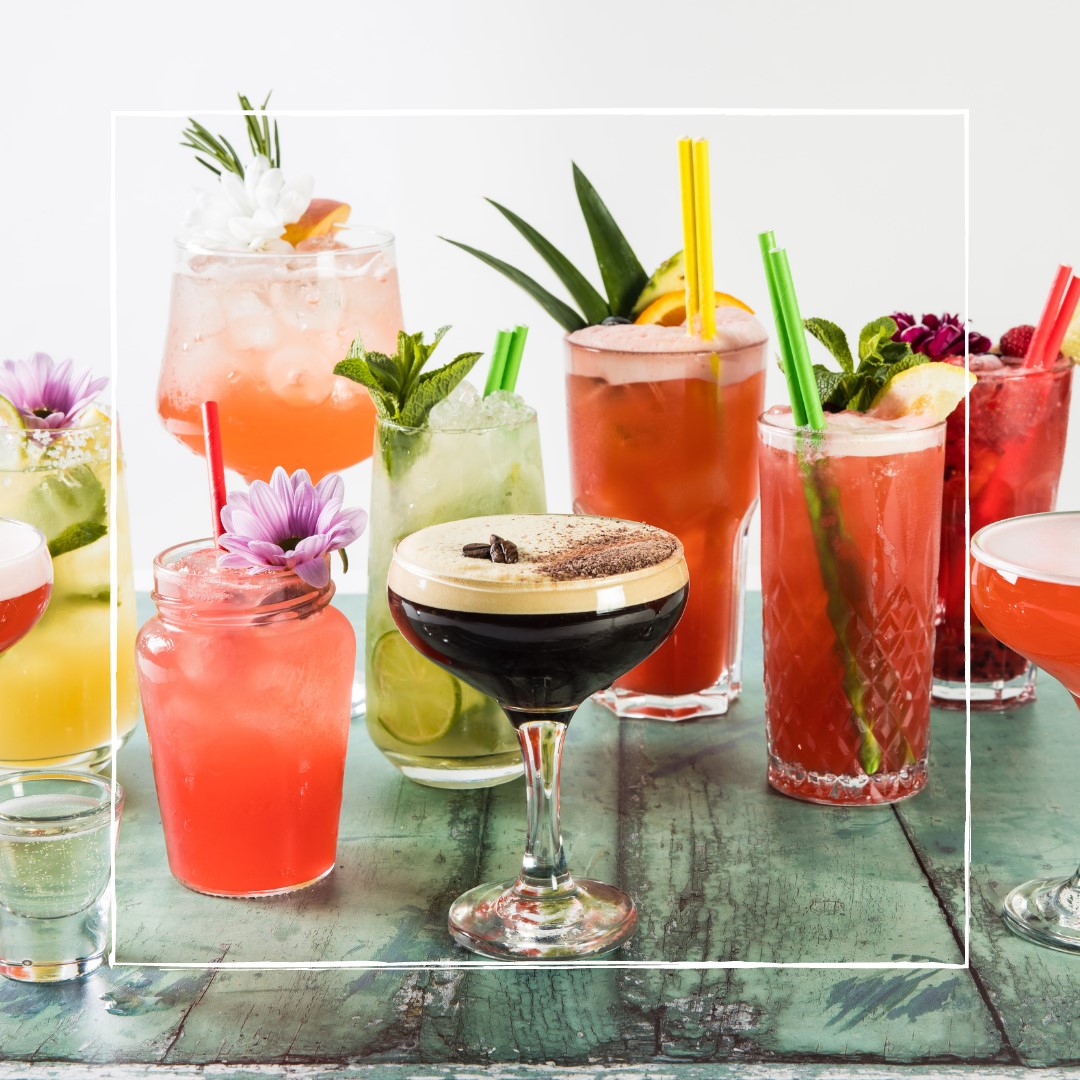 This Stirchley-based boozer is your classic British pub with a modern twist. Alongside their range of craft beer, wine, cask ale and lager, they also serve some delicious cocktails. Their cocktail menu, entitled 'Nightshade' is designed to entice, intoxicate and intrigue and draws upon the influence of Earth's finest ingredients, incorporating ingredients from around the world into seriously drinkable serves. Grab a tipple, settle yourself in their sizeable beer garden and you're winning at life.
IB Deal: £1 off cocktails
The Cuban Embassy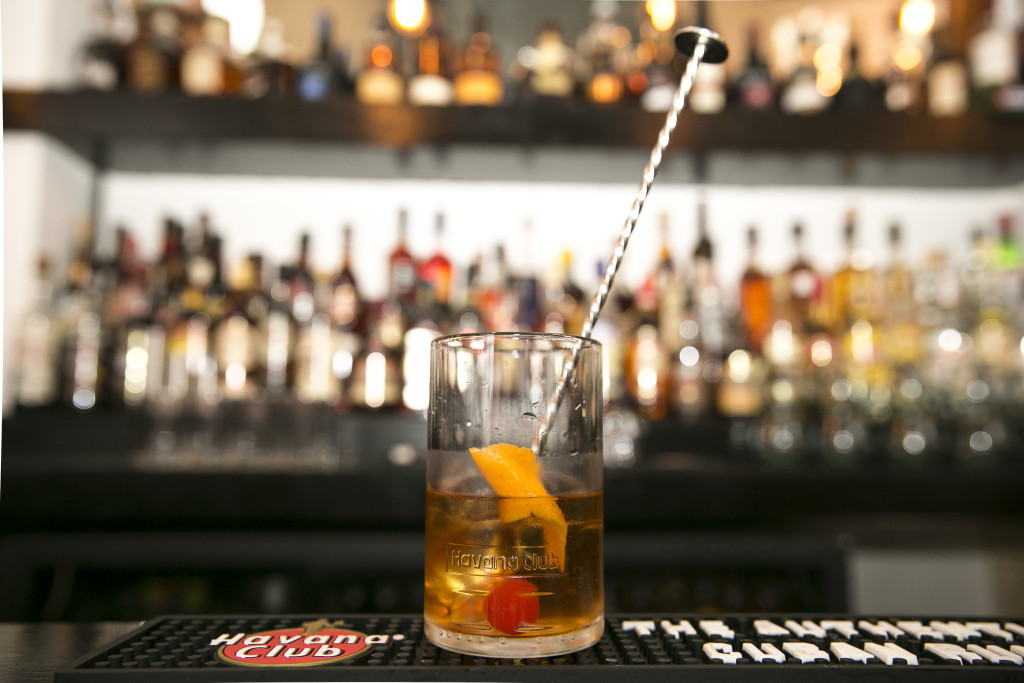 Moseley's The Cuban Embassy is a vibrant tapas bar with a penchant for live music and a certain soft spot for rum – they have over 130 different bottles of it!
Authentic Cuban cocktails are the name of the game at The Cuban Embassy, and whilst your mojito may not come with crushed ice, it has been made the Havana way, the authentic way – with dark rum over large chunks of ice. From mojitos and daiquiris, to the connoisseur's choice, the Old Fashioned, one sip of these cocktails and you'll soon discover your long lost love for Cuba coming to the fore. Viva Cuba!
Cherry Reds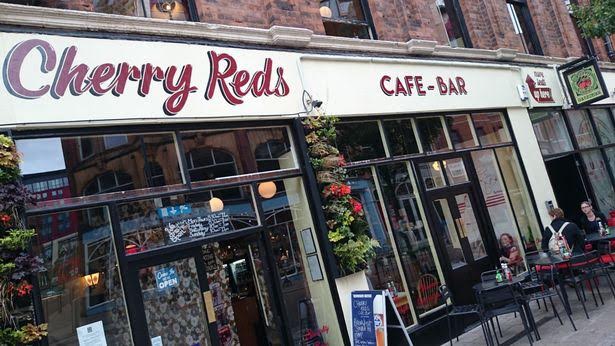 Ok, so you won't be finding any fancy cocktails here, adorned with seasonal garnishes presented in coupe glasses and sipped with your little finger raised high to the sky, but they're pretty tasty cocktails and Cherry Reds is certainly a great place to enjoy an after-work or weekend drink with your friends. The vintage-chic furniture and friendly atmosphere of this cafe-bar has made it a firm favourite of all in the know, and their laid-back cocktails offer a diverting alternative from the high-end bars. Expect a selection of 'long' drinks including Bloody Mary, Aperol Spritz and Long Island Iced Tea. They also have a pretty ace craft beer collection too. Just saying.
IB Deal: A free pint of cask ale, lager, cider or draught soft drink with your main meal.
Arch 13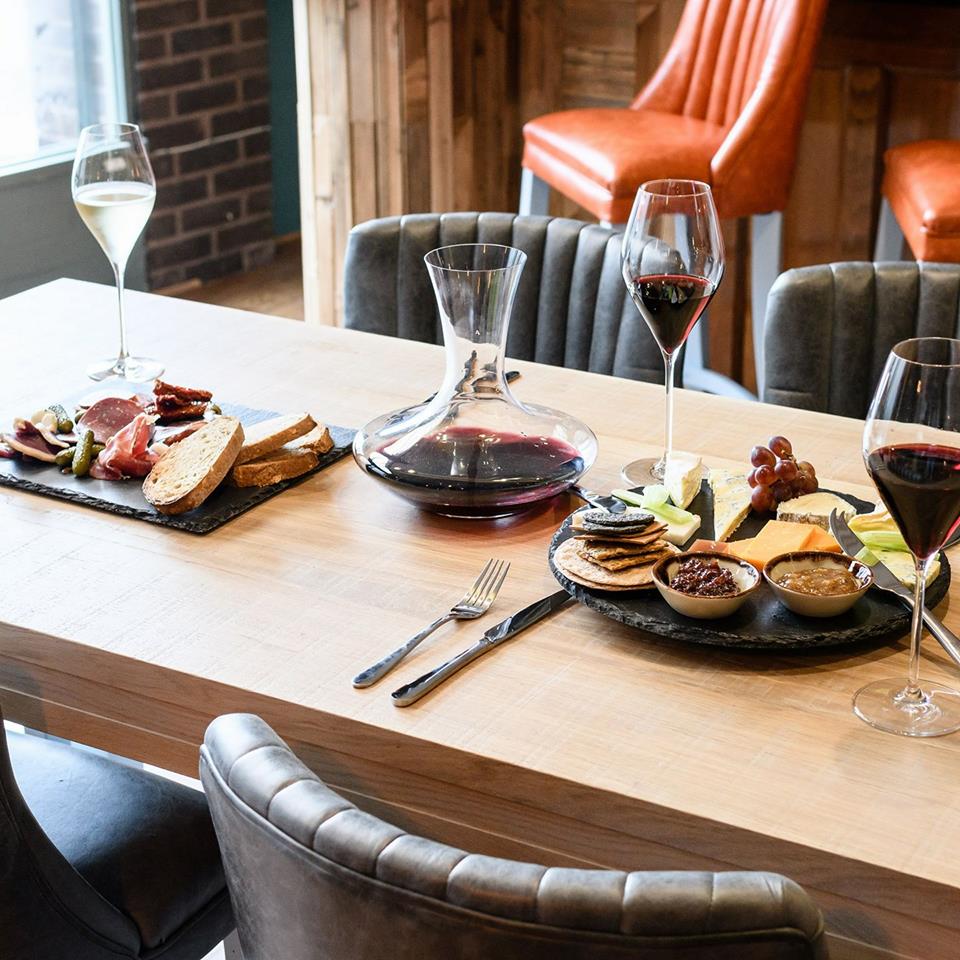 A fine wine bar that serves cocktails, if you've not yet been to Arch 13 then you probably (*definitely*) need to drop everything you're doing and head there right now. While their fine wine and meat/cheese boards are an utter delight, we're going to draw your greedy eyes to their cocktail menu. Head to this ace JQ bar, plonk your bum on a chair and work your way through their select but sophisticated cocktail menu. Then buy a meat and cheese board, because it'd be rude (to your belly) not to…
IB Deal: 10% off all food + cheese and wine flights
Ginger's Bar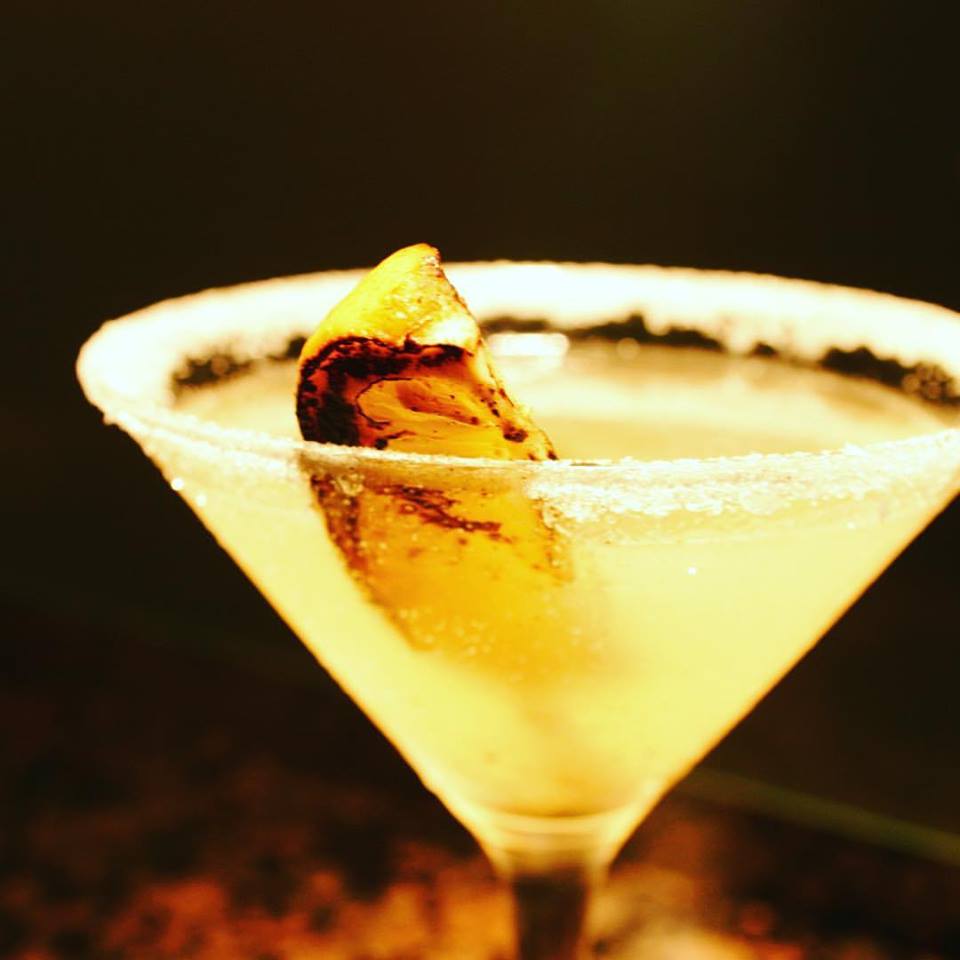 Housed within Purnell's Bistro, Ginger's Bar is the alcohol-fuelled counterpart of this renowned Birmingham restaurant serving classic cocktails (along with a few funky inventions of their own) long into the night. Specialising in shaking up high-end cocktails for the cocktail connoisseur, Ginger's Bar boasts a rather diverse cocktail menu – working your way through it is an evening well spent, we thinks. To Ginger's!
IB Deal: 20% off food (Tuesday – Thursday) OR a complimentary glass of Prosecco (Friday – Monday) when you purchase a main meal
The Prince Of Wales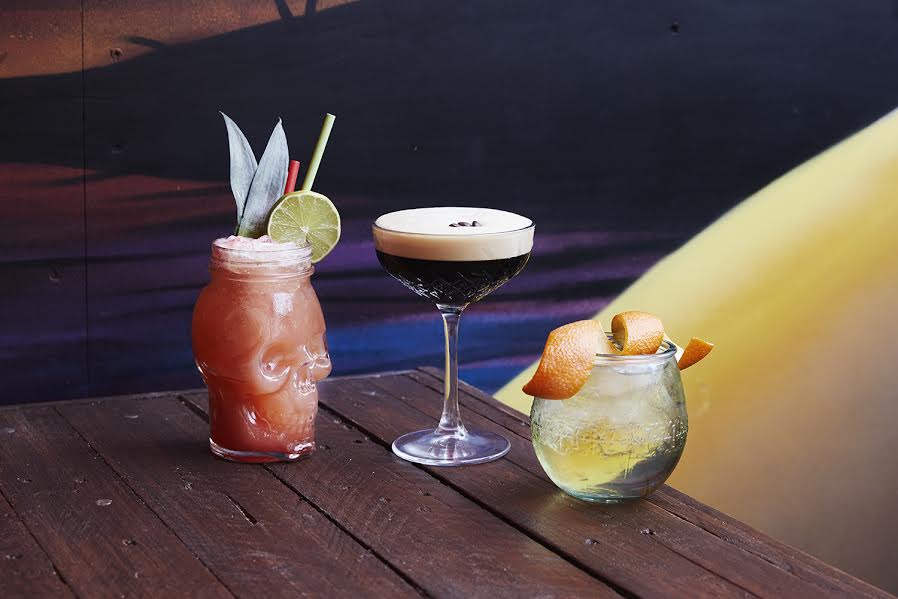 The Brum-famous beer garden belonging to The Prince of Wales deserves a whole article unto itself. Unfortunately we don't have the word count to encompass the sheer awesomeitude (no, that's not a real word) of this brilliant pub's brilliant beer garden. All we're going to tell you is that there's an ace Mo-Tiki Bar which serves up cocktails to countless thirsty Brummies on a weekly basis. They set stuff on fire and serve cocktails in anything from glass skulls to treasure chests. See you there, yeah?
IB Deal: £1 Off Cocktails At The Mo-Tiki Bar (Until 9pm)
Vietnamese Street Kitchen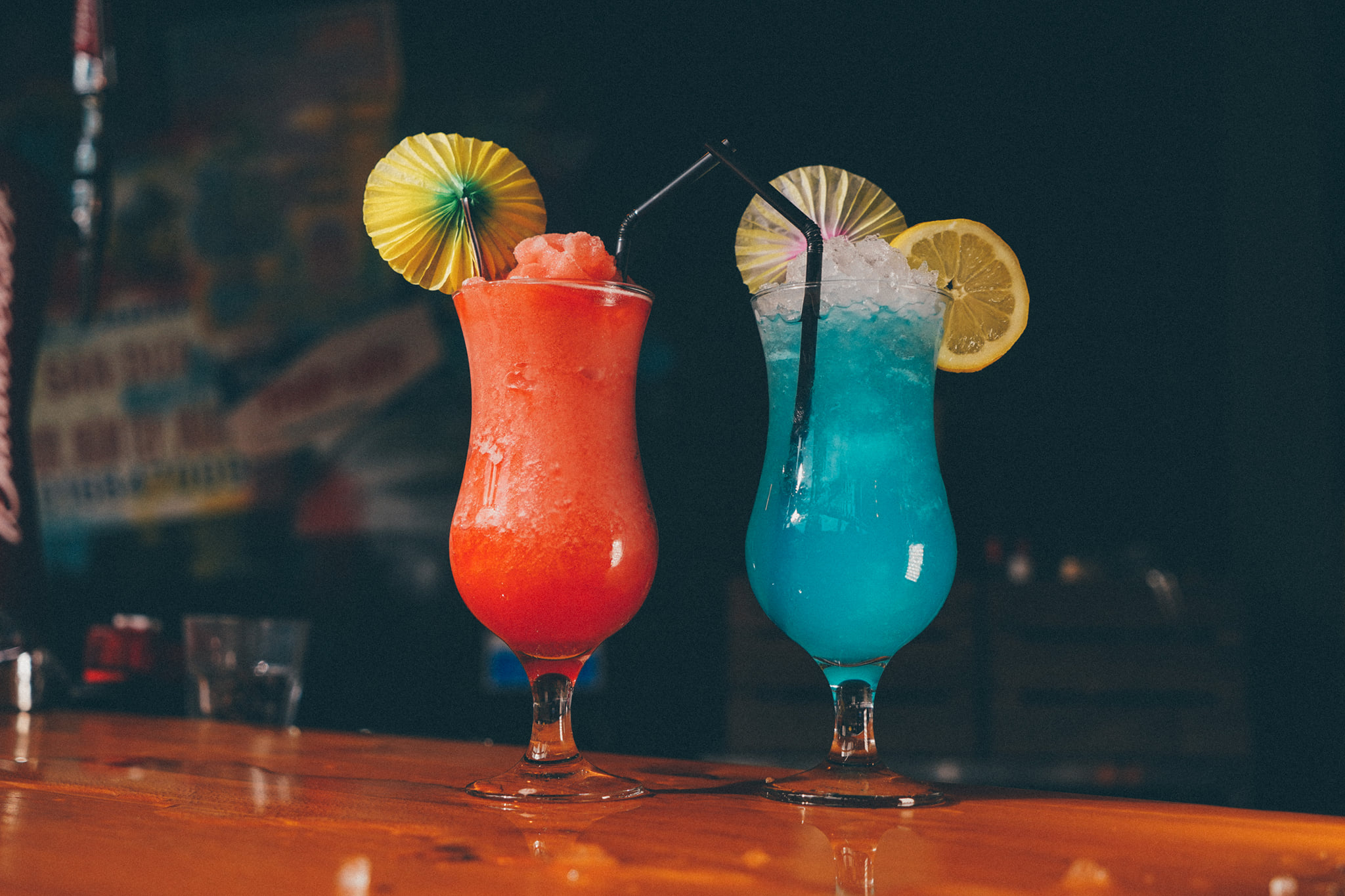 This brilliant Vietnamese restaurant serves up some delicious Vietnamese street food style dishes and is a great place for a bite to eat. But did you know they also serve some brilliant cocktails? Well, you do now! On their cocktail menu you'll find a wide selection of classics from Singapore Sling to Negroni and Bramble to Mai Tai and lots, lots more! Tasty food and tasty cocktails is a winning combination in our books!
IB Deal: 10% off the bill
The Dark Horse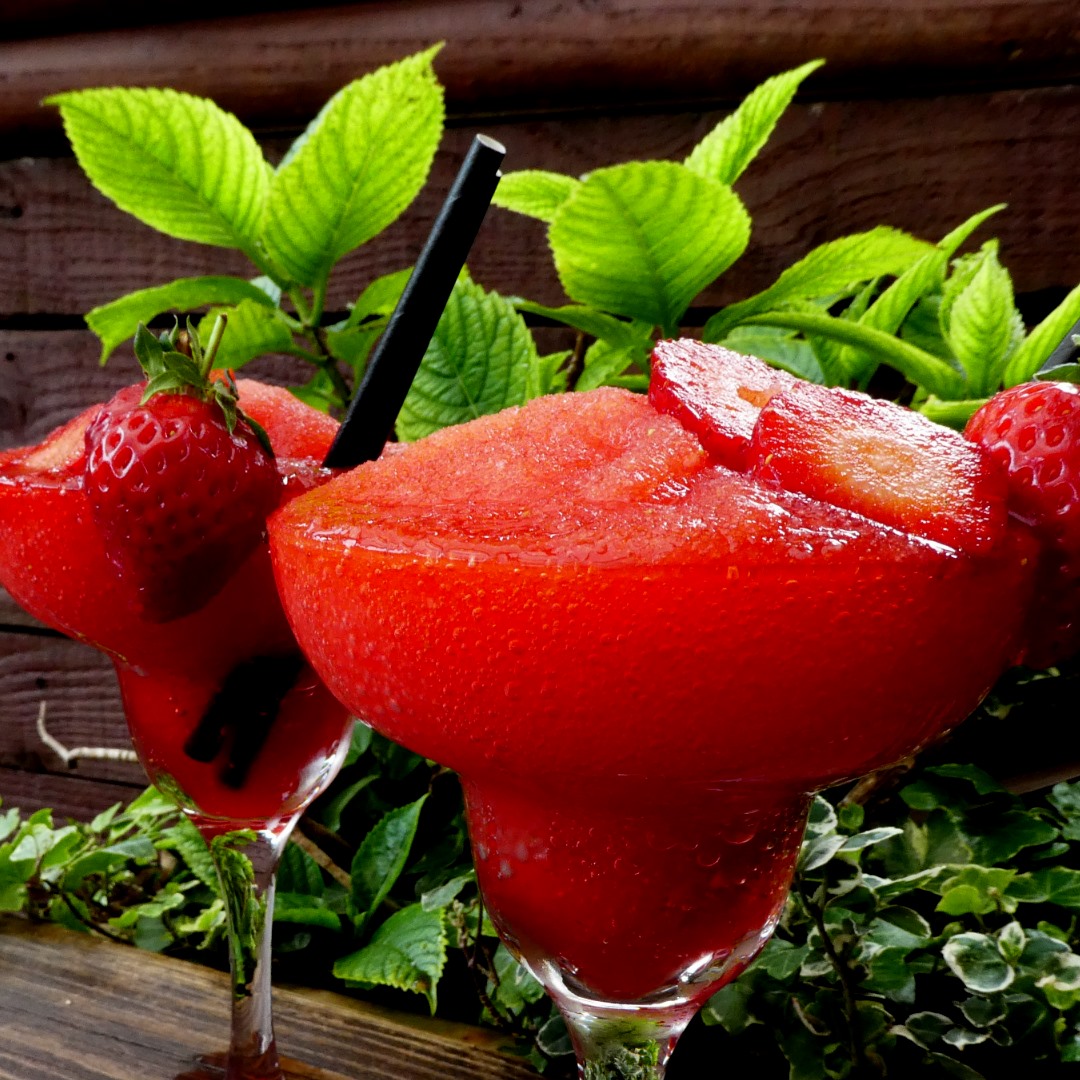 This neighbourhood pub is more than just your traditional boozer. Whilst they do serve many classic pub drinks, they also have a selection of tasty cocktails to sip on too. Their hand crafted cocktail menu is served every day of the week and features the likes of Frozen Strawberry Daiquiris, Pornstar Martinis, Margaritas, Caipirinhas and more! We think that sounds like the makings of a great night out.
IB Deal: 15% off craft beer (please ask for a member of staff to redeem)
Henman & Cooper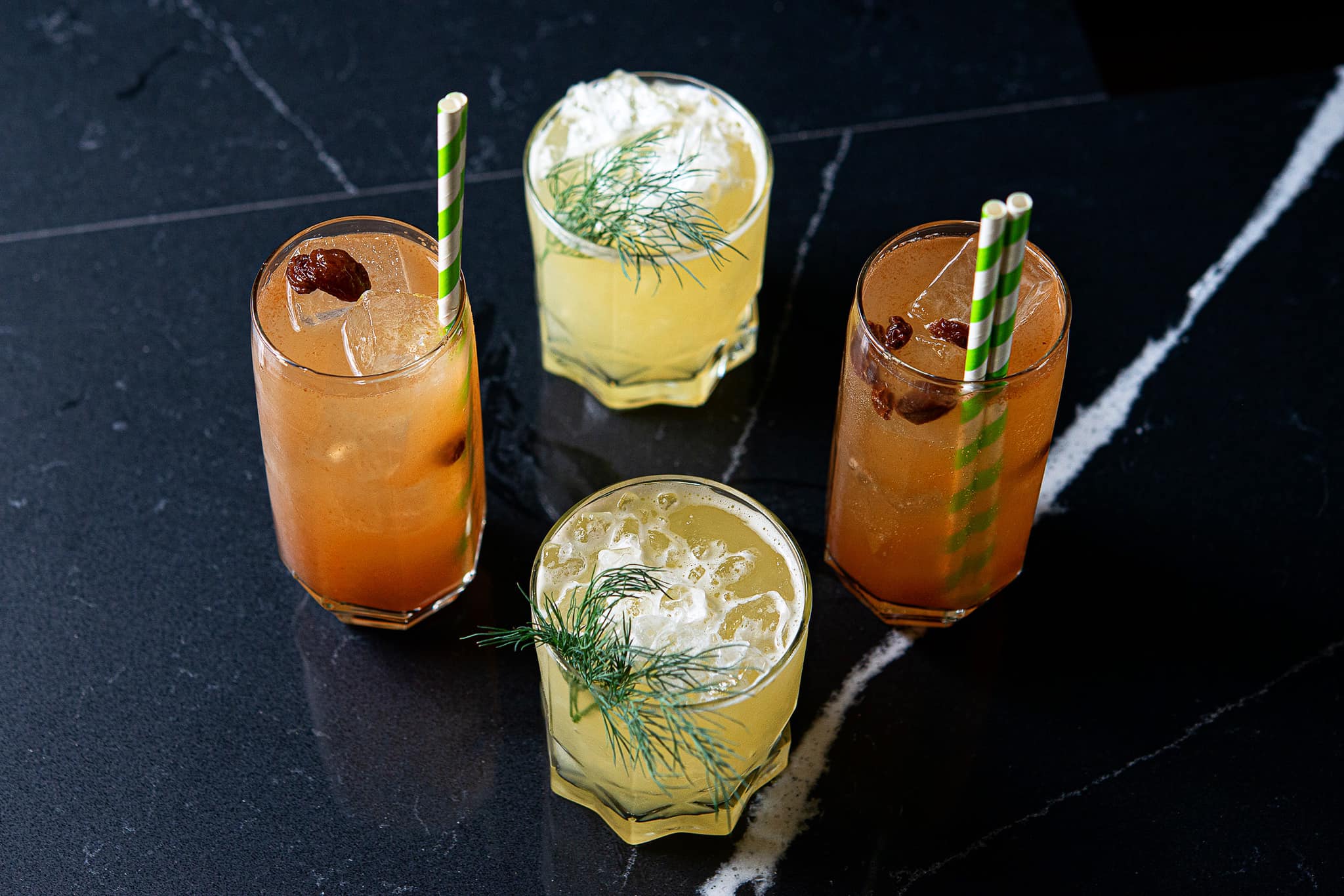 Housed in an architecturally stunning building with a granite facade and imposing bay windows, this city centre-based cocktail bar certainly looks the part. Named after the beautiful building's creators, Henman & Cooper is the perfect mix of old fashioned luxury and modern, vibrant decor. If you like your cocktails with a side of party then this is the place to go. Their rooftop is the perfect place to enjoy cocktails in the sunshine and soak up the party atmosphere. We'll meet you there…
Stag Digbeth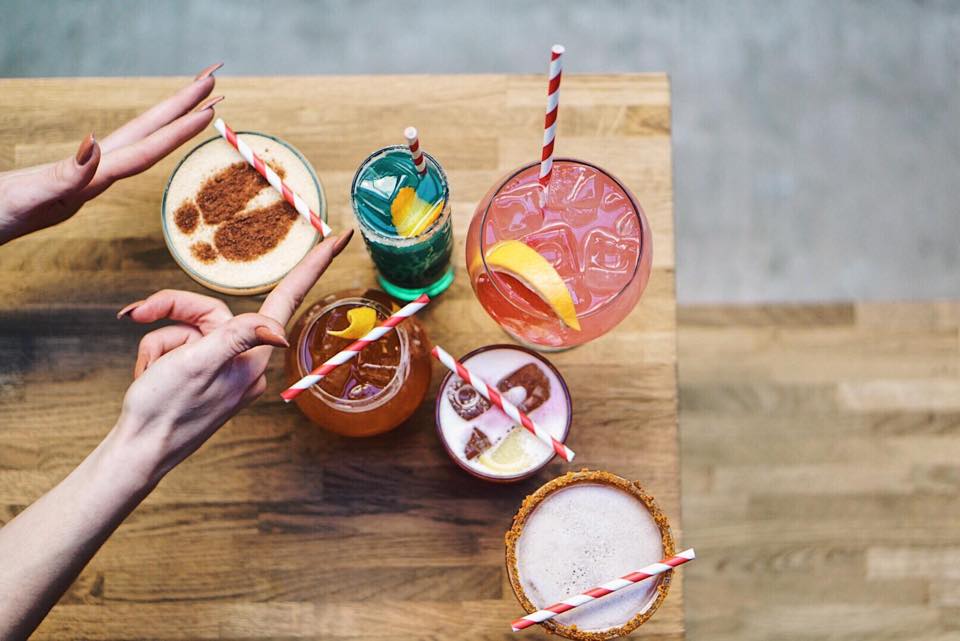 Stag Digbeth is a coffee shop by day and a bar by night, with its own barbershop. Are you still following? Good, then let's crack on. Having recently expanded into the old Medicine Bar (which so many born and bred Brummies will fondly remember from their youth), Stag Digbeth are offering their own spin on the bar and nightlife industry in the city, with their inventive cocktail menu which takes inspiration from their barbering roots – featuring firm favourites such as 'The Cherry Clipper' and 'The Barbicide'. If you're not a cocktail fan, however, don't worry as they also have a range of delicious craft beers and a small selection of gins to choose from too. Go for a haircut, and stay for a cocktail – you won't be disappointed in either!
IB Deal: 10% off all bar purchases
Grain & Glass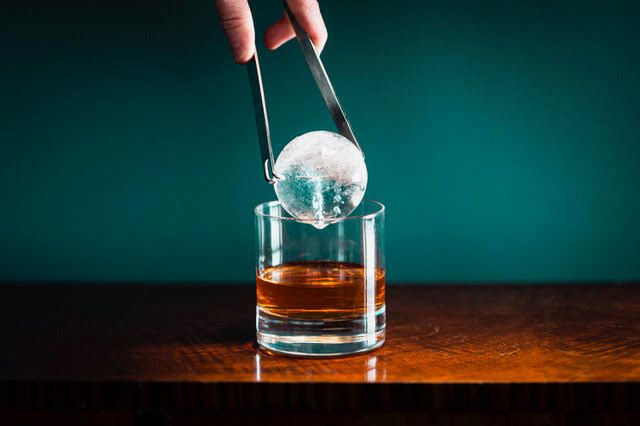 Think you know whisky? Whiskies are not all alike and different whiskies from different distilleries and different parts of the world each have a distinct story and flavour. At Grain & Glass, they're confident there's a whisky for everyone, even those who are self-professed 'whisky haters', they just haven't found the right one yet. Located next to The Museum of The Jewellery Quarter, Grain & Glass is your one-stop-shop for your voyage of discovery into the wonderful world of whisky.
In the bar they have a vast and growing collection of whiskies (200+ so far) available to sample. If you prefer a cocktail, however, you can select one from the cocktail list – all of which have been designed to explore the flavours and nuances of the whiskies they are made with. Sounds delightful! (Pro tip: if you reaaallly don't like whisky – each cocktail has an alternative spirit listed to replace the whisky).
IB Deal: The Club Old Fashioned or The Whisky Drummer for just £5 (instead of £8 – one per visit)
Black Lab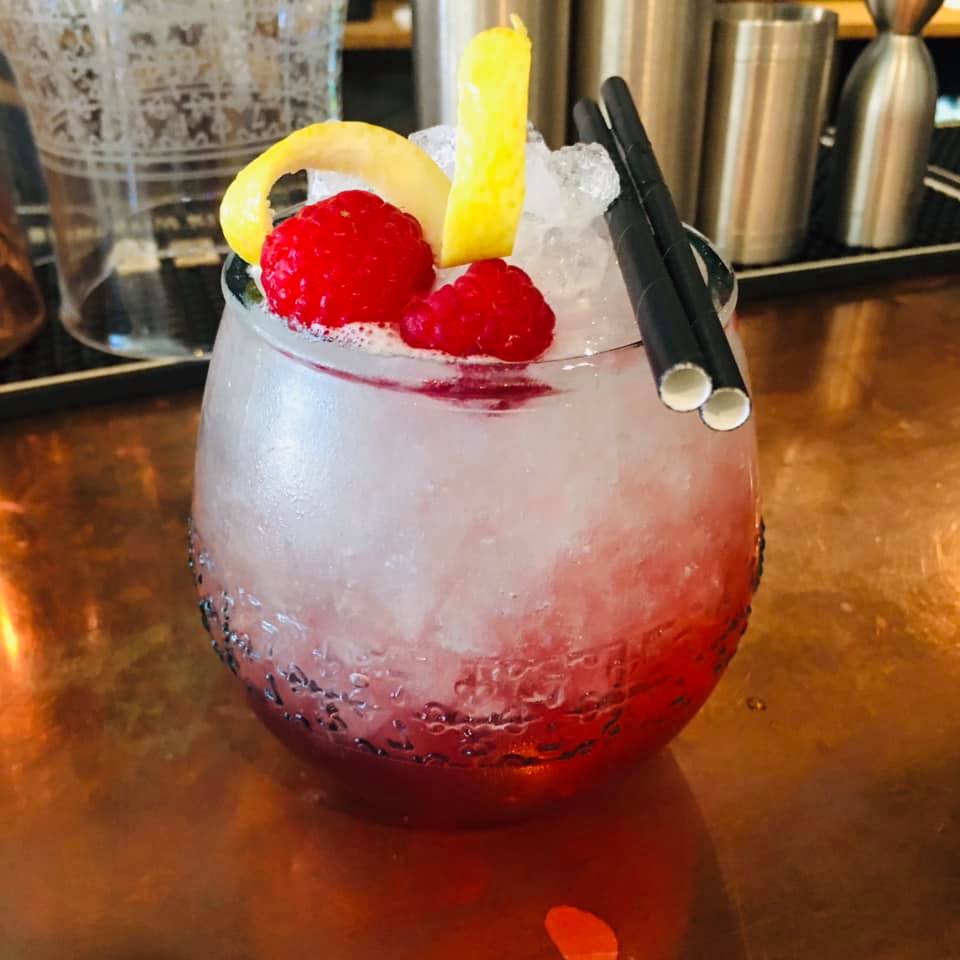 Kings Heath's Black Lab is a coffee shop and tapas joint by day and cocktail bar by night. We like those combinations. The glassware is funky (great for you Instagrammers out there!) and the cocktails filling said glasses really do hit the spot. Black Lab is a brilliant addition to Kings Heath and is sure to be a firm favourite of many a local and cocktail enthusiasts.
Mama Roux's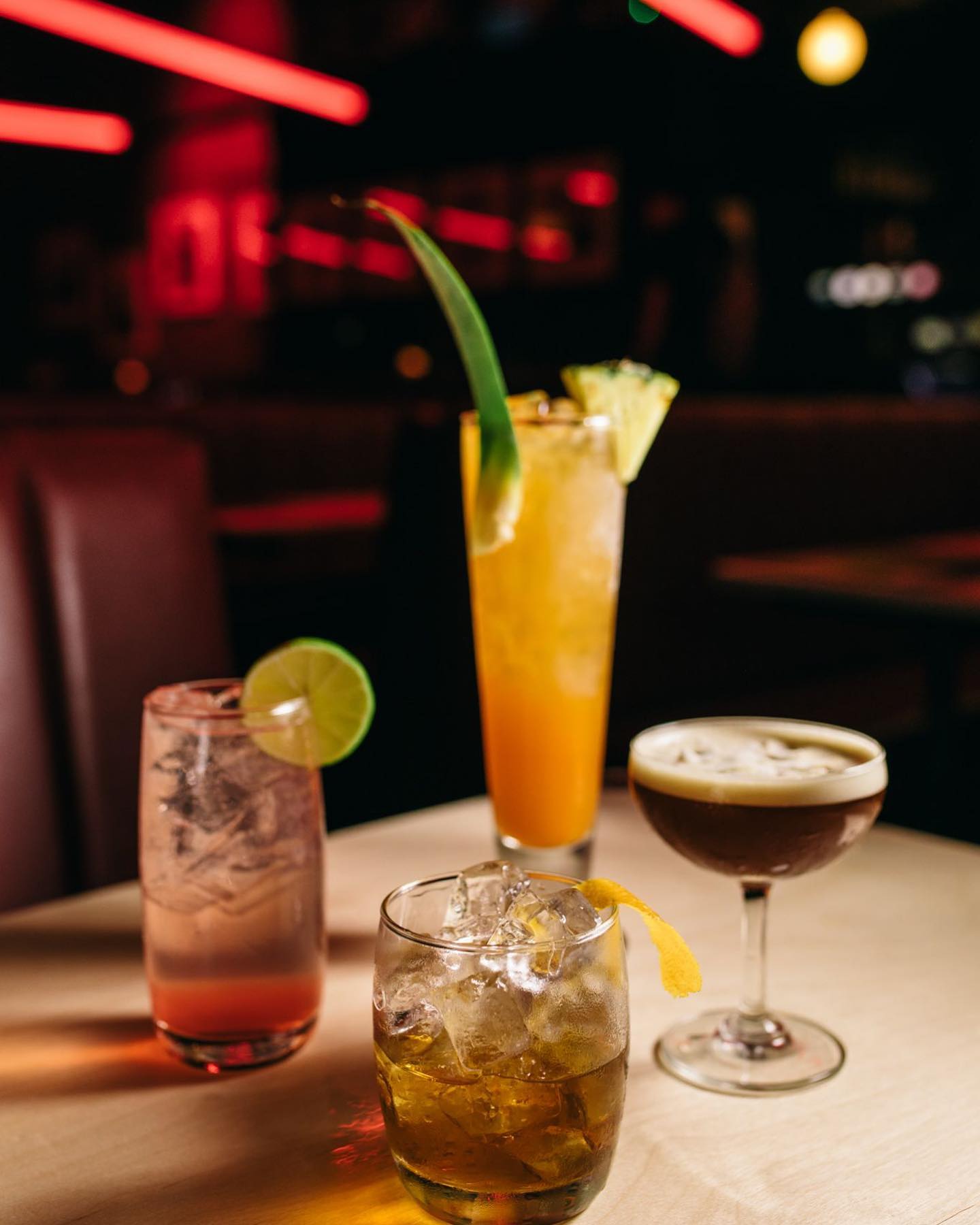 Digbeth's neighbourhood bar, yard and live music venue, Mama Roux's is a venue just buzzing with atmosphere. Forget chilled out, this a place to partayyyy. And what does every great party need? Some seriously sinkable drinks! Find a range of crowd-pleasing cocktails to get you into the party spirit at this awesome bar with all the vibes. Expect wall to wall groovers from the DJs, as well as regular live music.
IB Deal: 2 cocktails for just £10 (instead of £19 – Wednesday, Thursday, and Sunday)
The Night Owl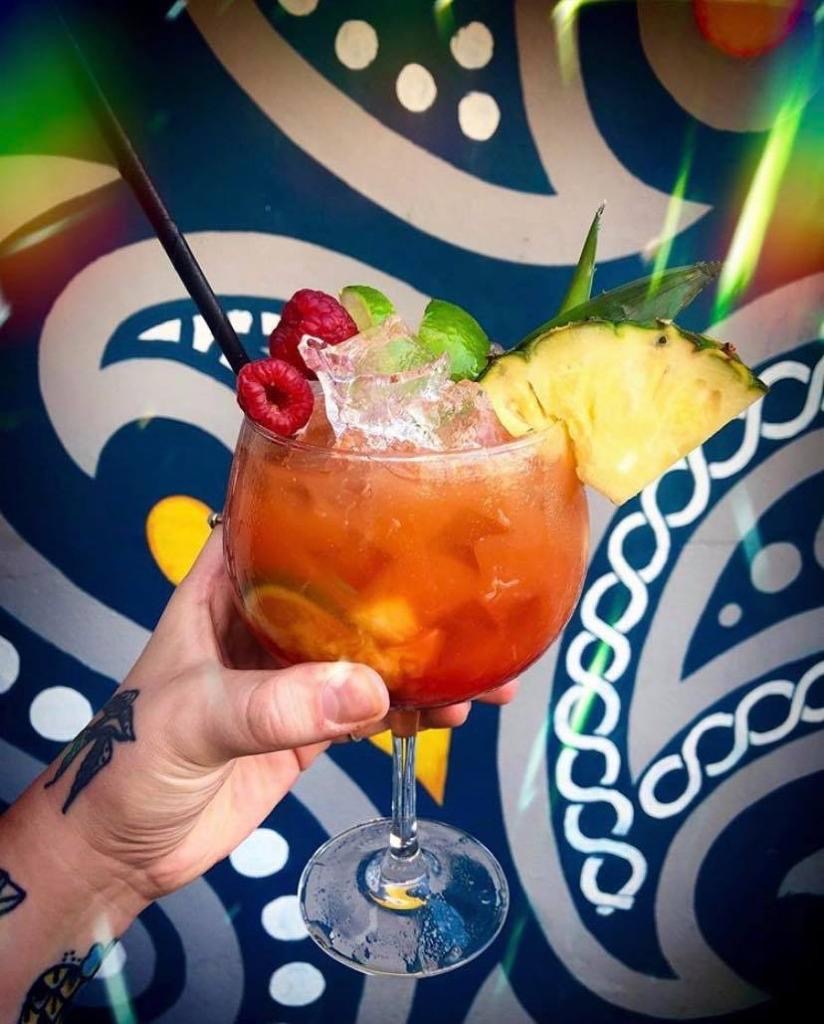 Home of Northern Soul in Birmingham, The Night Owl is a retro club, playing all the best tunes. Whilst they're known for their club nights, this is also a great place to grab a drink or two, surrounded by some excellent soul and retro sounds. They have some tasty, accessible cocktails on the menu – perfect for sipping as you bop along to those funky beats.
IB Deal: 2 cocktails for £10 and £1 off entry.
Green's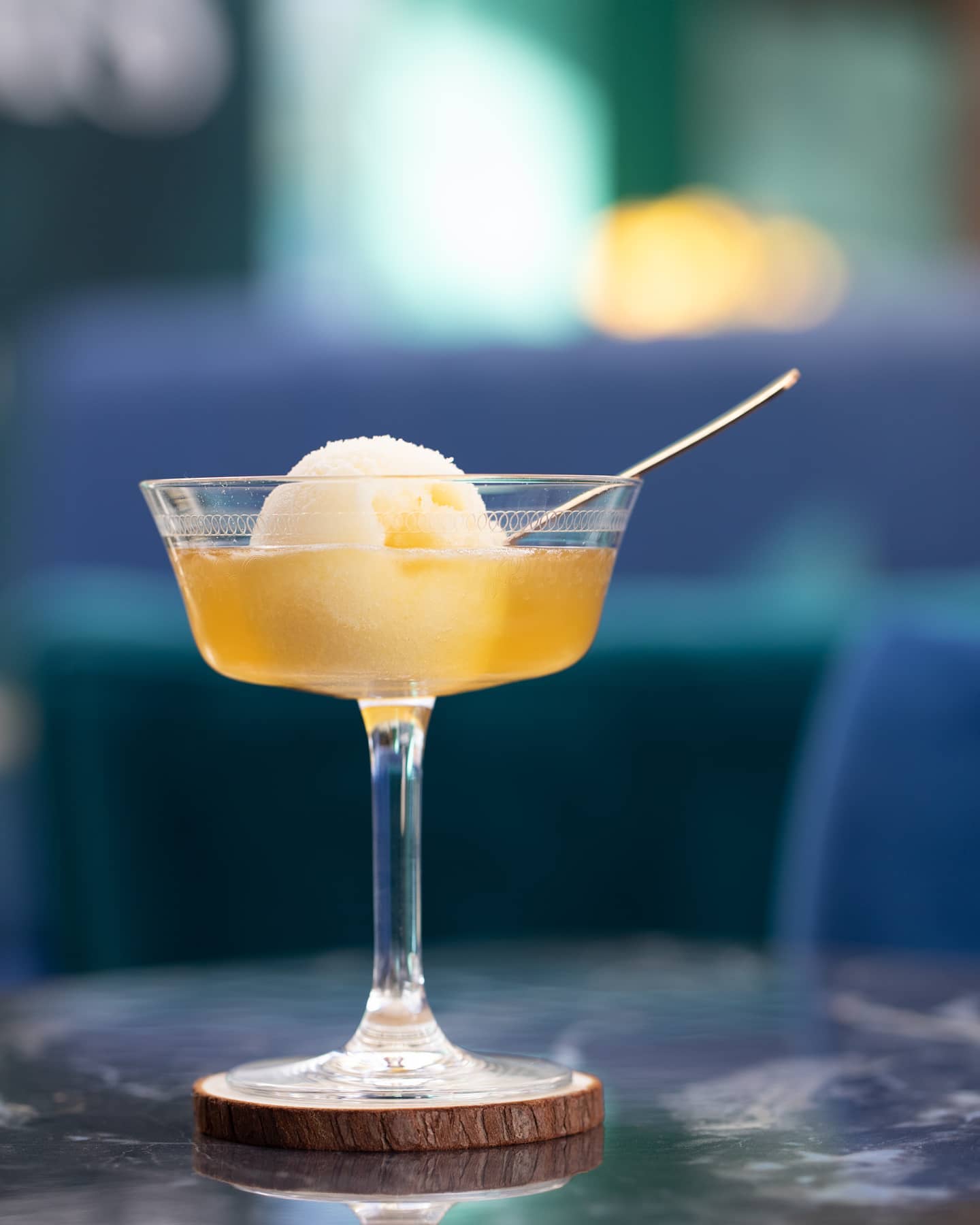 This cocktail bar, found in the heart of Solihull, is all about mixing up exciting drinks using the very best ingredients. Expect inventive takes on classic drinks as well as some unusual and innovative creations of their own. Pleasing on the eye, pleasing on the palate, these are some delicious drinks that will definitely have you coming back for more. This is a friendly, table-service bar doing cocktails the right way.
The Loft Bar & Kitchen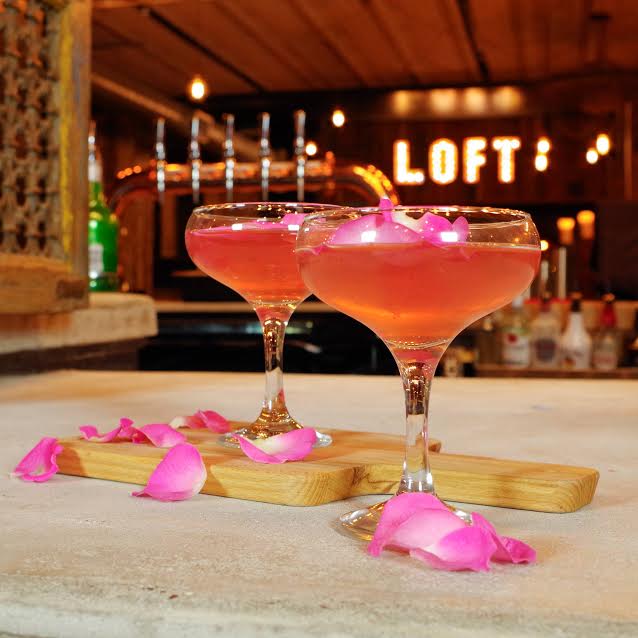 The Loft is a firm favourite found in Birmingham's Southside District where great cocktails can be found. Choose between cheekily-named cocktail delights such as the 'Suck & Swallow', '"What's The Worst That Could Happen?"' and 'Ri Ri's Rum Punch' and your evening is already getting off to one heck of a start. They even have a cocktail served in a bright red American-style frat party cup, which increases the fun level of this drink by a factor of 10. We recommend you drink many.
IB Deal: 25% off food
Oktogon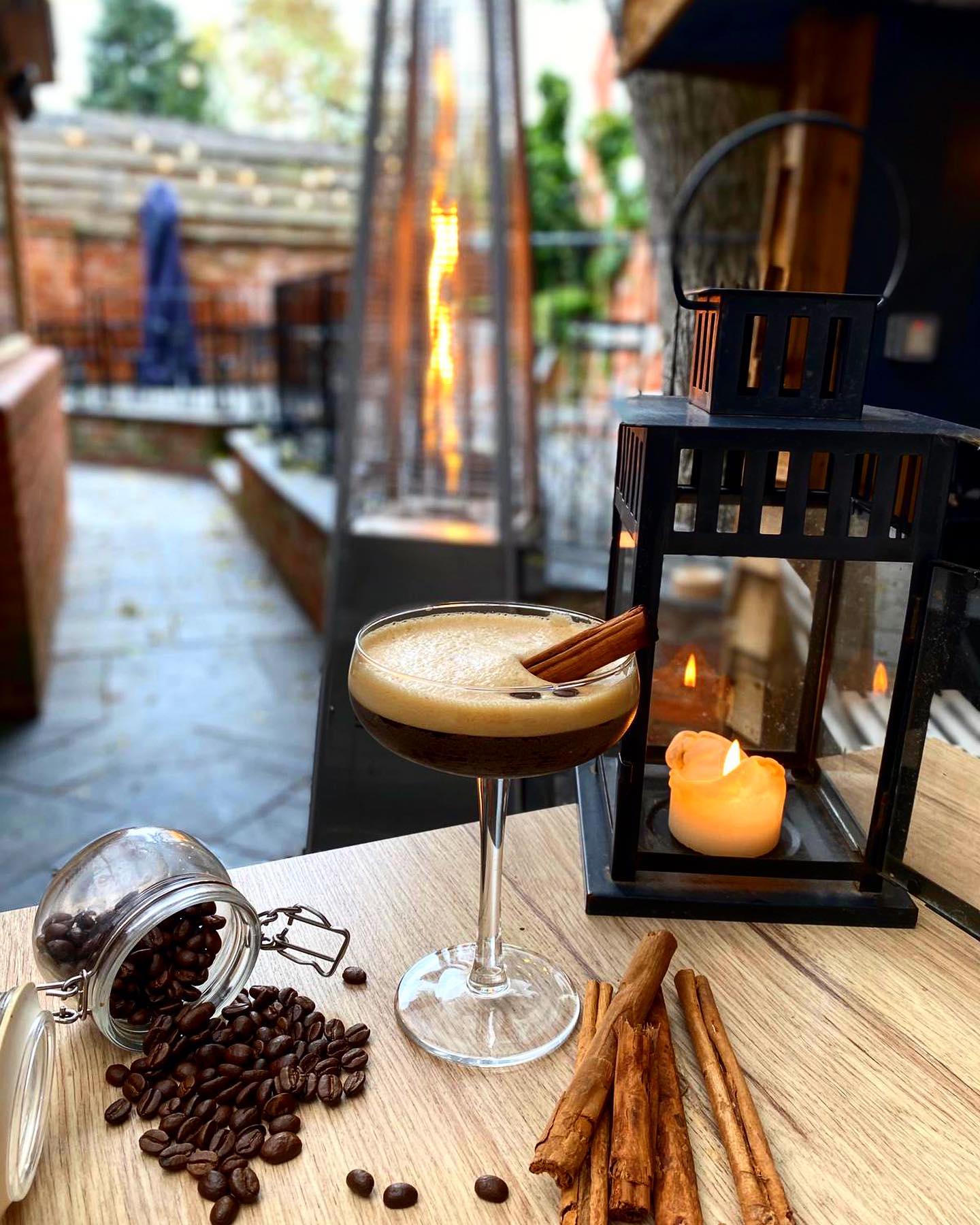 Oktogon, in Knowle, is known primarily for their wide selection of gins, but they also shake some fantastic cocktails. Their cocktail list primarily features a range of delicious classics – everything from Margaritas to Mimosas. However, they also have some more adventurous concoctions on the menu such as their Rhubarb Mojito or their Battenberg Martini. This Scandinavian inspired bar is a chic setting for a tipple or two with pals.
Esabella's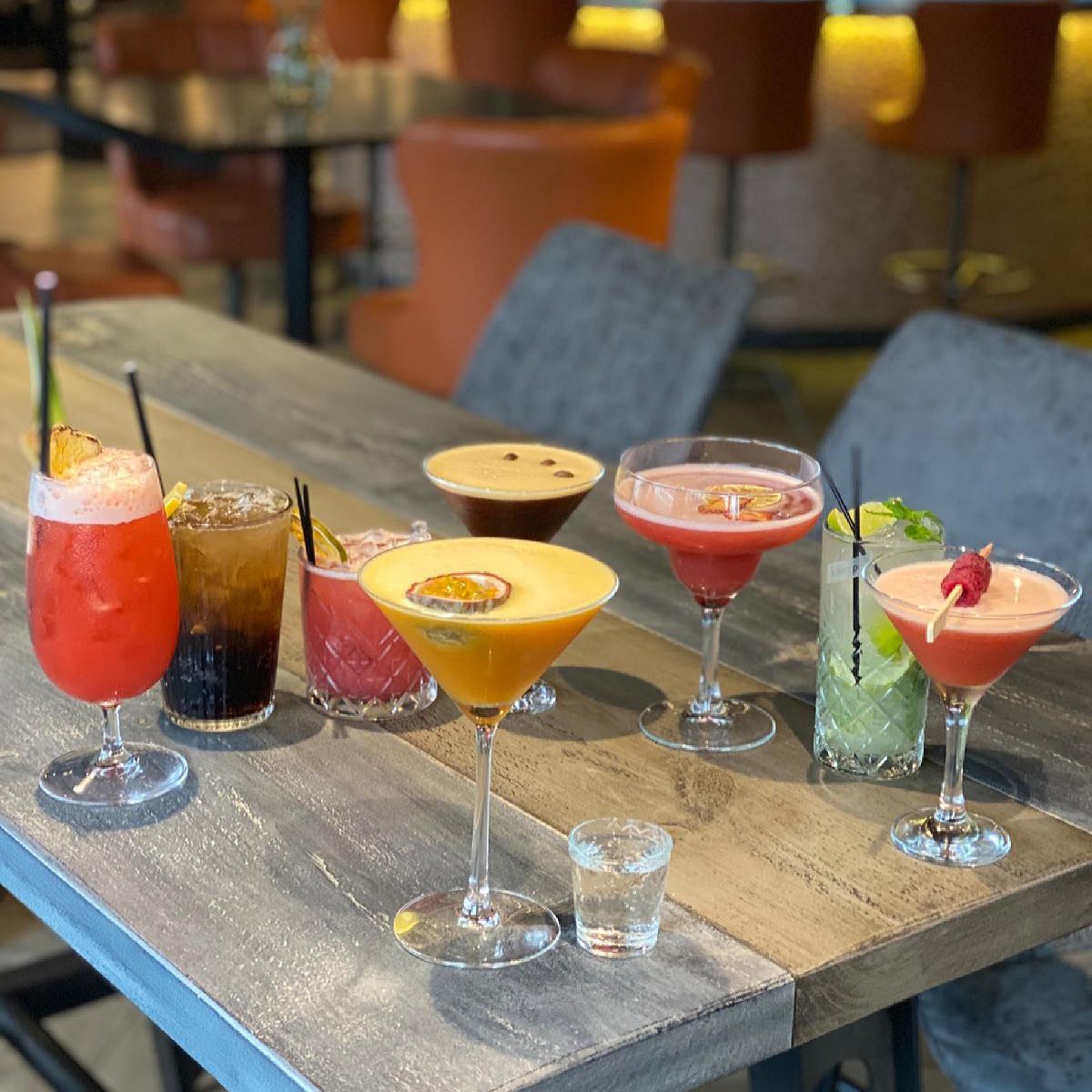 Classic cocktails are classic for good reason – they never go out of style. If you love the classics, head to Esabella's in Solihull to enjoy their delicious take on all of the best cocktails. From Negronis to Cosmopolitans and Mojitos to Porn Star Martinis, you can enjoy all of your favourites in this sophisticated cocktail bar and restaurant.
Coming Soon…
A brand new cocktail bar is due to open in early 2022, called Shibuya Underground. This will be a small, exclusive, eight-seat bar, only discoverable to those who have booked a table. Here, you will enjoy a drinks flight (a cocktail tasting menu of sorts) designed to ignite the senses and take you on a journey to Japan.
Best Of The Rest
Whilst the above bars all have excellent cocktail menus, you can also enjoy some delicious drinks in other venues across the city, including some of our fabulous restaurants who don't have a dedicated bar area, but do have fantastic cocktails to enjoy with your meal. The following places also deserve an honourable mention for their cocktails, and are each worthy of exploring in their own right:
The Wilderness, Zindiya, The Pig & Tail, Harborne Kitchen, The Plough, Dropshot, The Paper Duck, The Village, Hare And Hounds, Sobremesa, The Barber House, The Floodgate.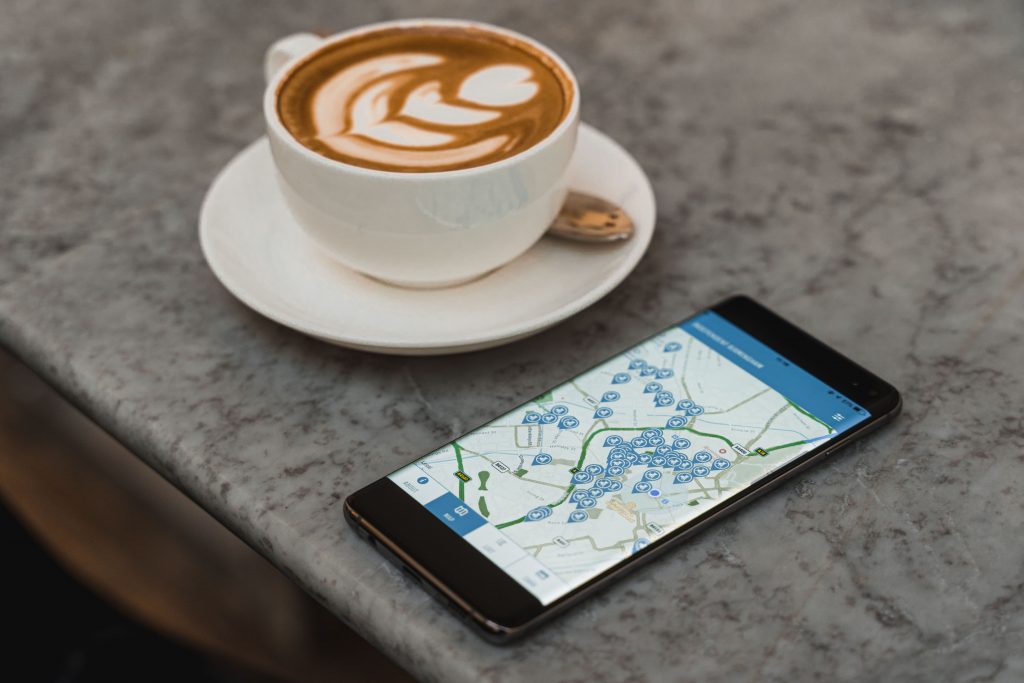 Download the Independent Birmingham App now and enjoy up to 25% off (alongside exclusive 2-for-1 offers, freebies, and more) at over 140 of the very best independents across Birmingham and Solihull – all for just £1.99 a month!
Download the IB App here.
The IB App features a list of over 140 terrific independents across Birmingham and Solihull for you to discover and support (with more added all the time), alongside an interactive map, filters (so you can filter by category, day, and area) and a Wish List so you can create your very own bespoke 'to visit' list. IB Membership is just £1.99 a month and it helps to keep this vital platform alive and allows us to keep doing what we do best – supporting Brum's marvellous independents, and shining a light on our wonderful city.
To download the IB App for just £1.99 a month on Android, click here.