We drink way too much. Like waaaay too much.
We love cocktails, and we're spoilt for choice here in Birmingham. Between new bars opening up to the sheer delight of cocktail enthusiasts, and our old favourites celebrating landmark birthdays, the independent cocktail scene in Birmingham is very, very strong. And very, very tasty. With so much choice (not that we're complaining, variety is, after all, the spice of life), often it is a struggle to know just where to go to enjoy your next tipple.
Thankfully we've managed to solve your cocktail-quaffing dilemma with a carefully curated list of the best cocktail bars in the city (we had to undergo very extensive research in order to complete this guide, but we did it all for you). From high-end, table service cocktails to flaming concoctions served in quirky vessels, Birmingham is definitely the place to be should you be looking for your cocktail fix.
Introducing our tipple-topping guide to Birmingham's Best Independent Cocktail Bars.
Note: Whilst social distancing is still in place and very important, please check each individual business' website for their up to date opening times and safety measures prior to visiting. Some businesses may require you to make a booking in advance.
40 St. Paul's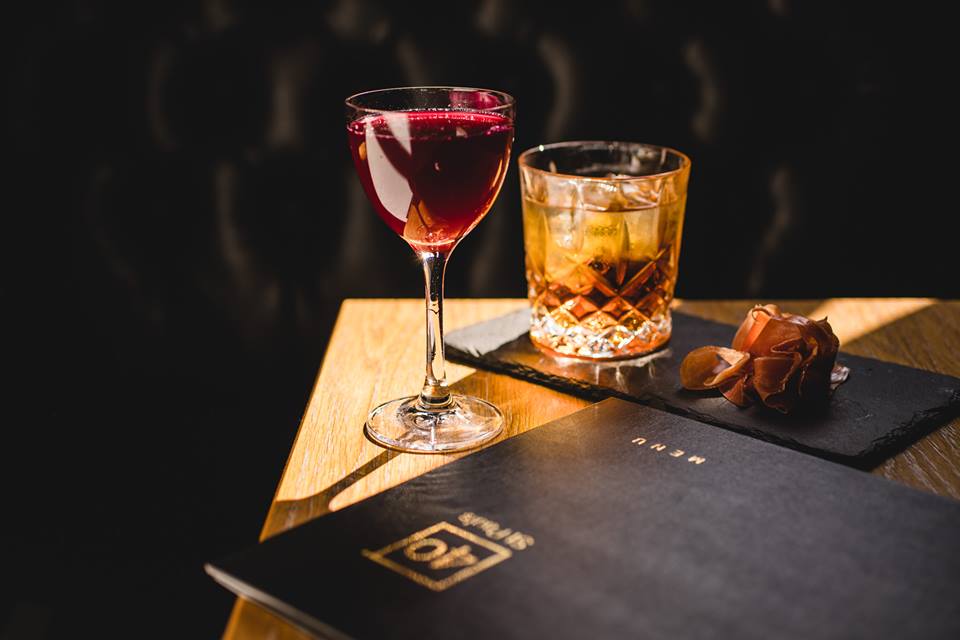 Recent winners of the Best Gin Bar In The World (it's official), 40 St. Paul's make some darn good cocktails. Darn good, we say! There are over 140 different gins at 40 St Paul's which are shaken and stirred to create beautiful cocktails. The small, table-service bar has an 'exclusive' factor to it (booking is essential) and is one of Birmingham's brightest hidden gems. Attend, drink gin and be merry.
IB Deal: 15% off the bill (Sunday – Thursday)
Bourne and Co.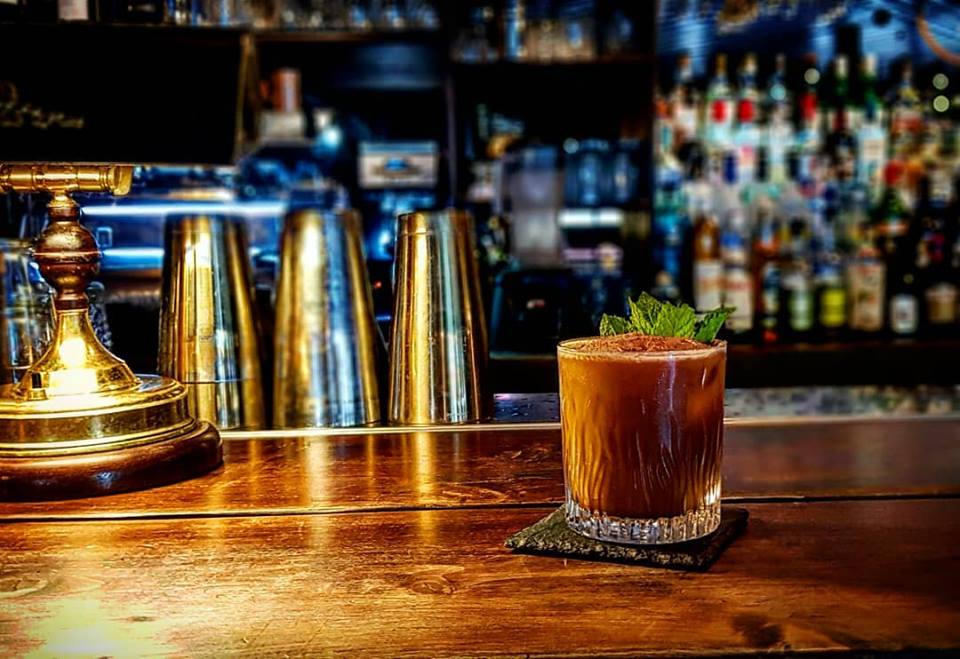 Dark and moody. Hard to find. Bourne and Co's Prohibition-era vibe and 1920s decor adds to the fun as you work your way through their impressive cocktail list in the near dark. Busy enough to create a bustling atmosphere yet quiet enough so that you know it's a lesser-known watering hole, Bourne and Co. is a splendid addition to Brum's independent scene and we're certain it'll be one of your new favourite hangouts from the get-go. High-end cocktails, table service and marvellous décor – Bourne and Co. are doing cocktails the right way.
Couch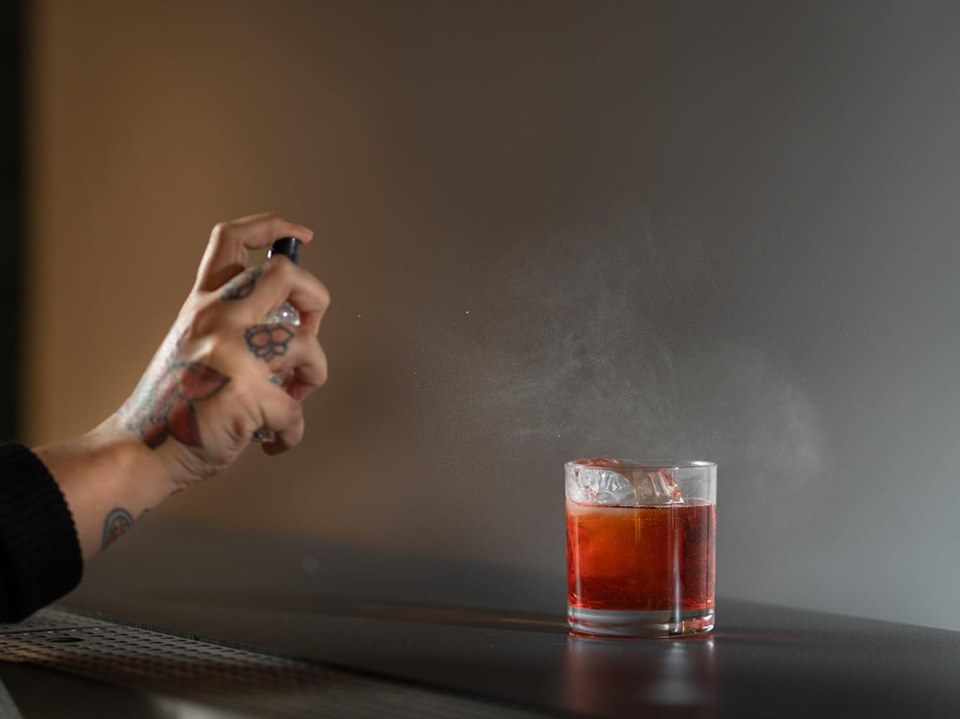 Stirchley has been enjoying somewhat of a resurgence lately, with many a new independent popping up every week. So far, the drinking scene in Stirchley has been very beer-centric with some incredible taprooms and micro-breweries to be found there. But now, Strichley has a brand new watering hole and it's one for the cocktail connoisseurs out there. Couch is your friendly, neighbourhood cocktail bar, available for all of your cocktail-sipping, bar-tender-chatting, friendly-face-seeing needs. Their debut menu is inspired by great songs and in utterly game changing news they have Negroni ON DRAUGHT!
Chakana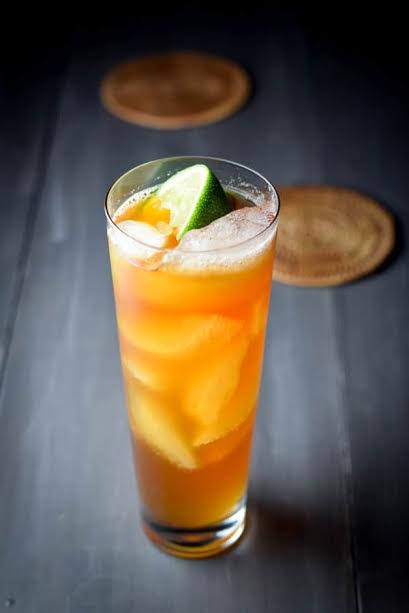 Peruvian restaurant Chakana serve up some of the tastiest dishes in the city, but they also have an excellent cocktail menu. Peru is the home of the Pisco Sour, so naturally their Pisco game is strong. Their bar features the UK's largest Peruvian Pisco range, as well as an extensive array of unique liqueurs and spirits. Their cocktail menu focuses on Peruvian and South American flavours and spirits (but they are more than happy to create classics and bespoke cocktails to your taste too). They also serve the Chilcano (pictured) – a long and refreshing Peruvian classic (Pisco, Lime, Angostura Bitters, Ginger Ale, Blood Orange Liqueur) which is actually more popular than the Pisco Sour in Peru.
IB Deal: 3-course set menu for just £20 (instead of £25) [Friday  – Sunday, lunch] OR 2 Chilcano cocktails for just £10 (Tuesday – Thursday)
The Wilderness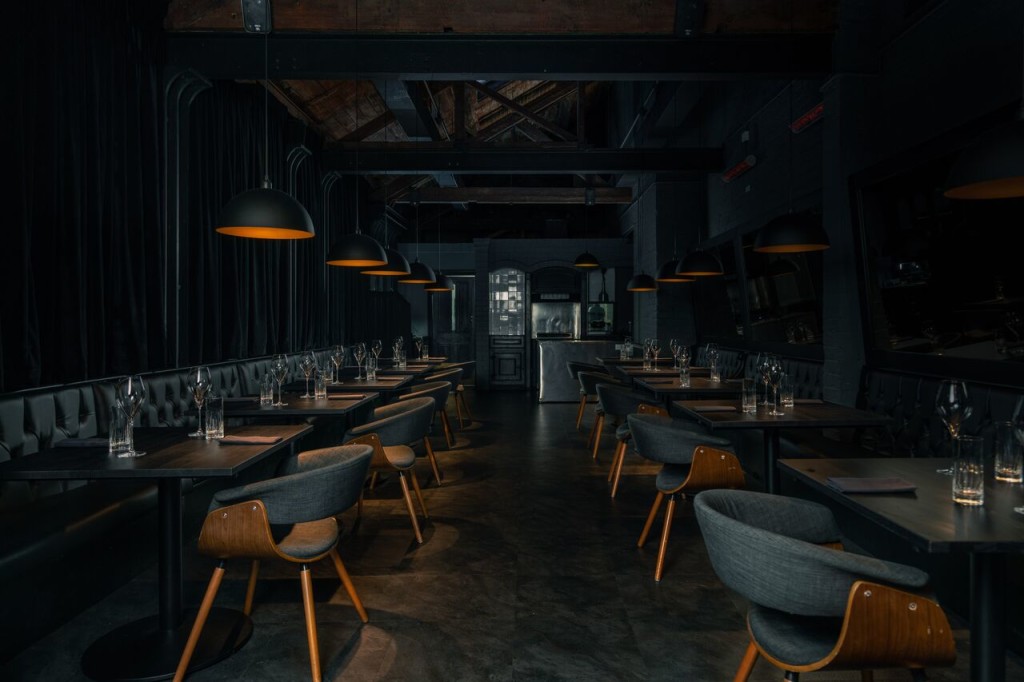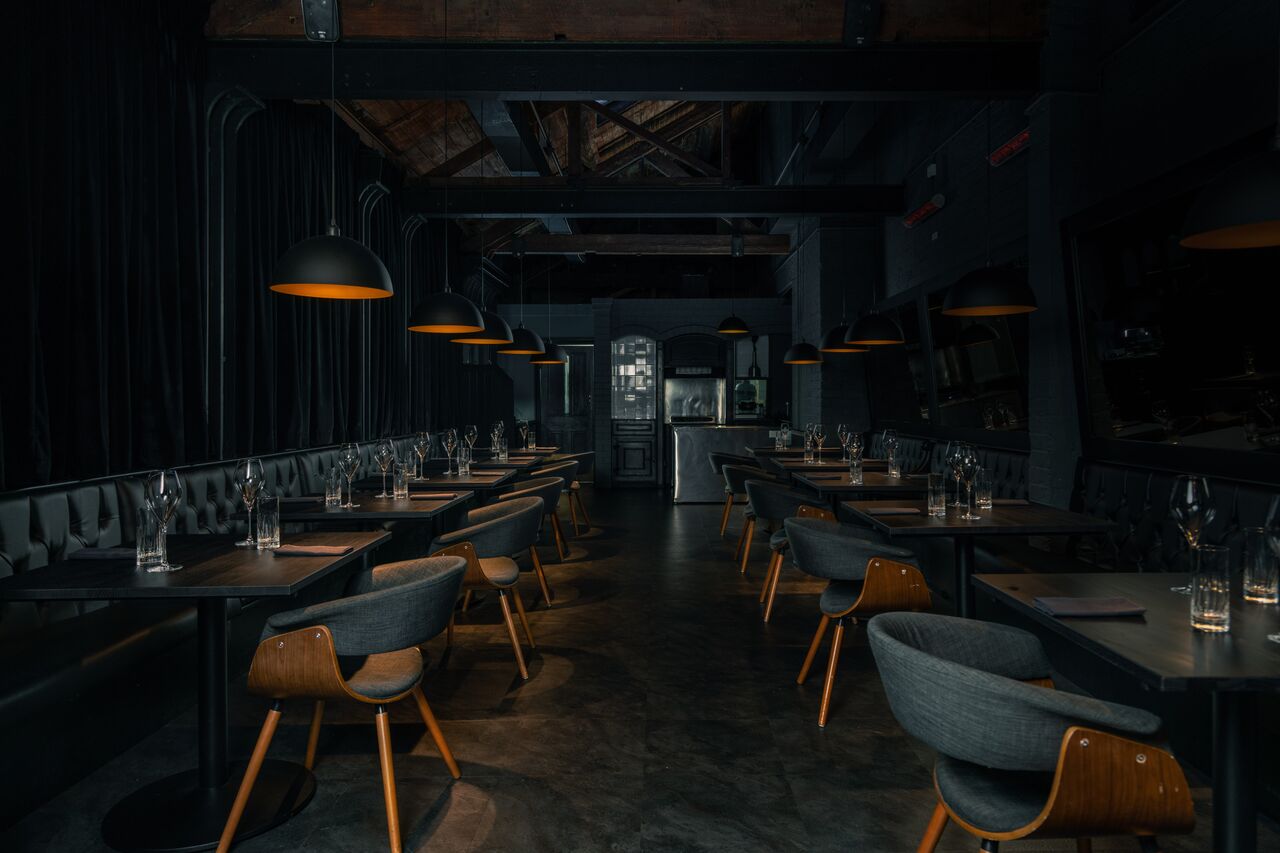 Ever-so-quietly, The Wilderness (the brilliantly-creative fine dining restaurant by Alex Claridge) serves up some of the most unusual (and tastiest) cocktails in the city. In addition to the innovative dishes, packing punch after punch of flavour with every bite, The Wilderness boasts an array of delightful cocktail concoctions to either match with your dinner (should you go for the 'Full Story'), or sip at your leisure. Their Forest Tonic and Marketplace Negroni are stand-out tipples, utilising foraged ingredients in a unique way to create these delightful (and highly delicious) wild cocktails.
IB Deal: 10% off the bill (Wednesday dinner, Thursday lunch and dinner, and Friday lunch)
Theatrix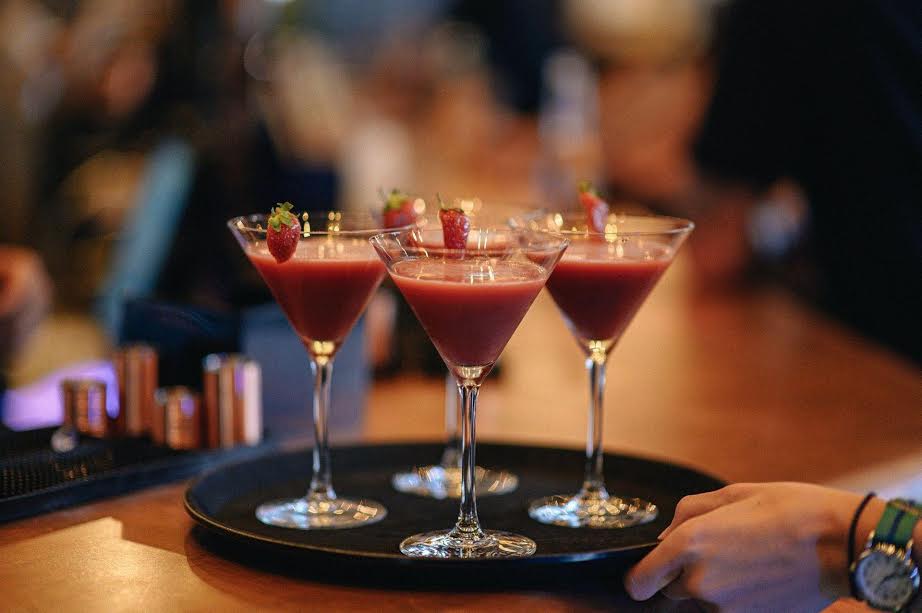 Sometimes you just need to let your hair down and party. Luckily for you, we know just the place. Housed in a stunning Grade II listed building overlooking Victoria Square, Theatrix is a bar and restaurant by day (where you can enjoy light bites and small plates) and a nightclub and entertainment venue by night (where you can dance until the early hours of the morning to disco classics, chart toppers and smash hits). To fuel your disco feet, you'll need alcohol – and Theatrix is here to help. Serving an array of classic cocktails (some with a twist), expect to tip back a few Daiquiris, Cosmopolitans, Negronis and more, as you boogie with your mates until way past your bedtime.
IB Deal: 10% off the bill OR any small plate and a cocktail for £12
Cafe Colette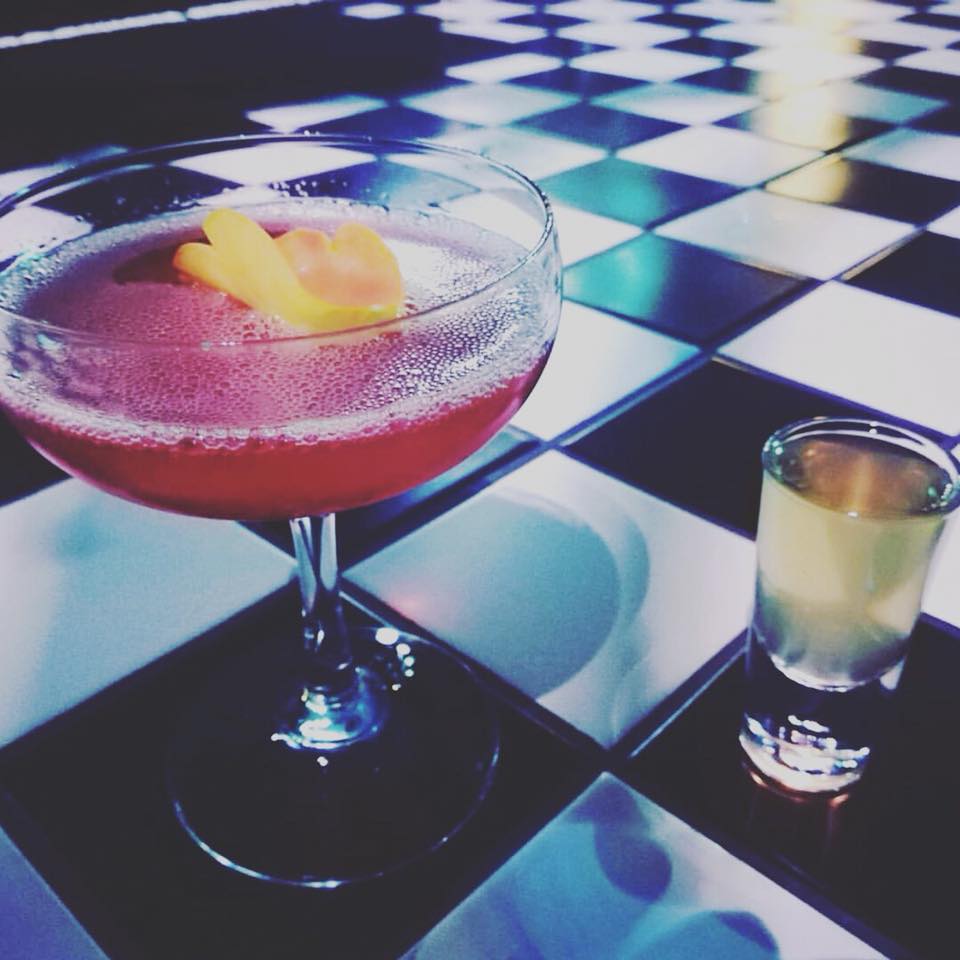 Digbeth Dining Club is well-known for their awesome street food. And now they've upped their game by a factor of 100 with their new cocktail bar, Cafe Colette. Street food and cocktails, a match made in heaven. It's got swanky 1920s vibes, and it's the perfect place to knock back a tipple or two before you indulge in the best street food in Brum.
IB Deal: 50p off each dish at all traders at Digbeth Dining Club
The Edgbaston Hotel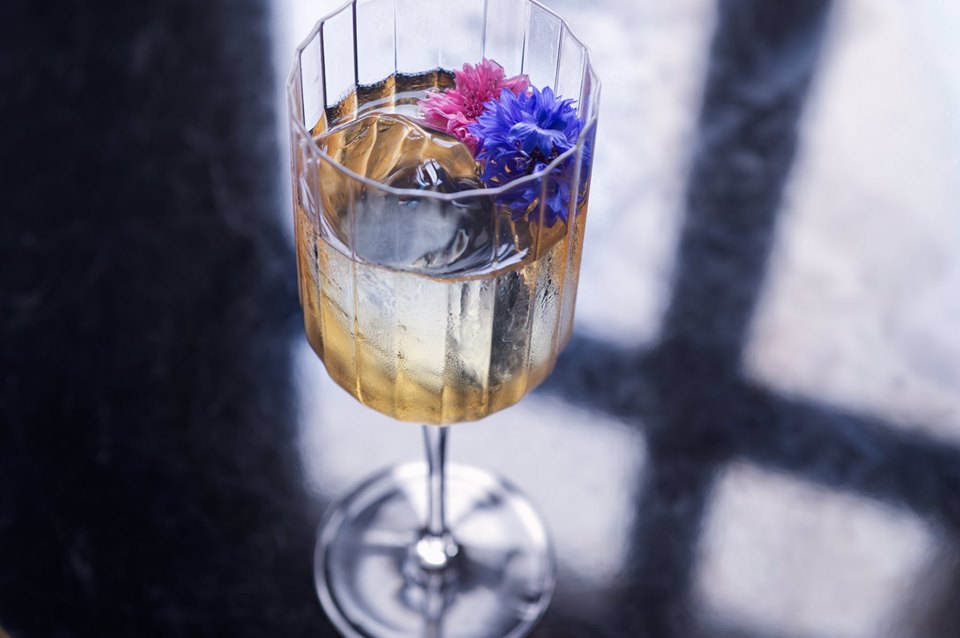 Multi-award winning and renowned across Birmingham for serving up some of the best cocktails in the city, The Edgbaston Boutique Hotel and Cocktail Lounge (yes, that is rather a mouthful) takes cocktail shaking to new and intriguing heights, and then takes them further because they're a bunch of crazy and innovative alcoholics who just love inventing new ways to make your drinks taste better. We could wax lyrical all day (and all night) about how good the cocktails are at The Edgbaston, but really you're just going to have to try them for yourself.
Bodega Cantina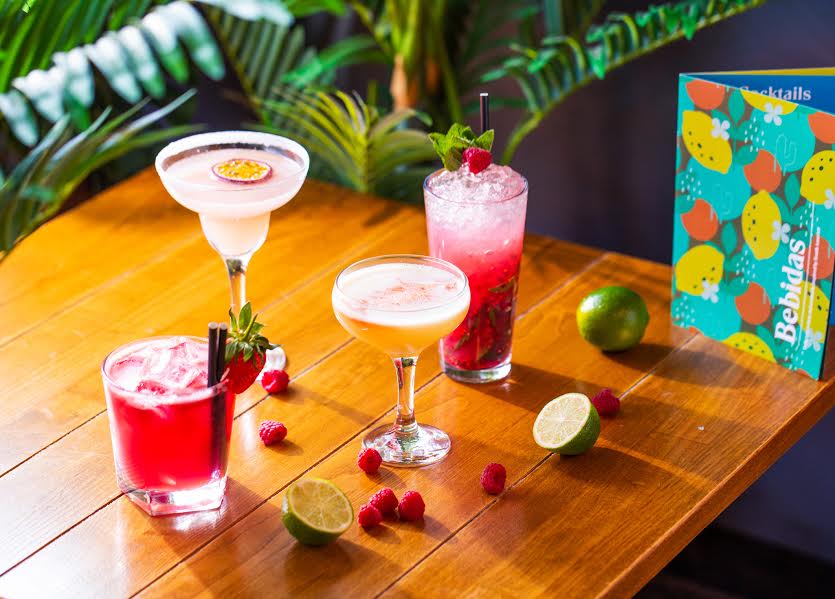 Beneath the nacho-fuelled South American diner that is Bodega Cantina lies their Sugarloaf Bar. A small, intimate bar where caipirinhas and mojitos are tipped back with reckless abandonment and the funky decor adds a carnival atmosphere to this fun-filled space. Once you've had your fill of burritos, nachos and Mahi-Mahi, head downstairs with your chosen companions for an evening of cocktails, music and more cocktails. It's a bold strategy, one we're sure will pay off. Vamos!
IB Deal: 20% off food (Monday – Thursday, 3-6pm, and all day Sunday)
Saint Paul's House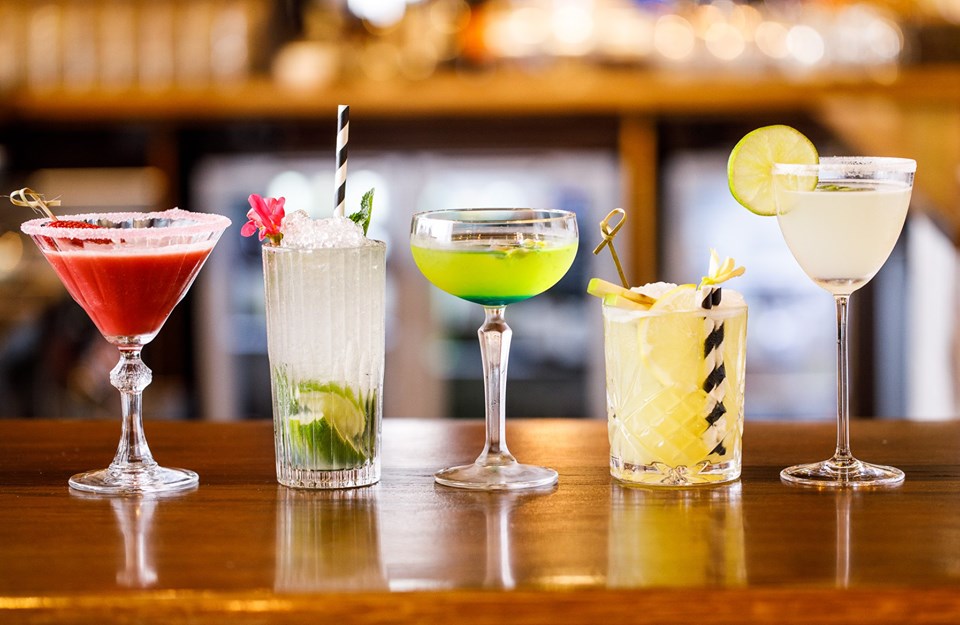 Located on St Paul's Square, Jewellery Quarter, Saint Paul's House is an independent boutique hotel, restaurant and cocktail bar worth discovering. The cocktail menu at Saint Paul's House features some delicious sounding tipples. We like the sound of the Blackcurrant High Life (vodka, cassis liqueur, lime juice, mint leaves, cranberry juice) or the Saint Pauls Old Fashioned (whiskey, rosemary-infused bourbon, celery bitters, pear liqueur, brown sugar), but there are plenty to choose from to suit all tastes. If you can't find a drink that takes your fancy, however, the team would be more than happy to make you something that does (as they like to say: have it your way).
IB Deal: 20% off food (Sunday – Thursday)
Gas Street Social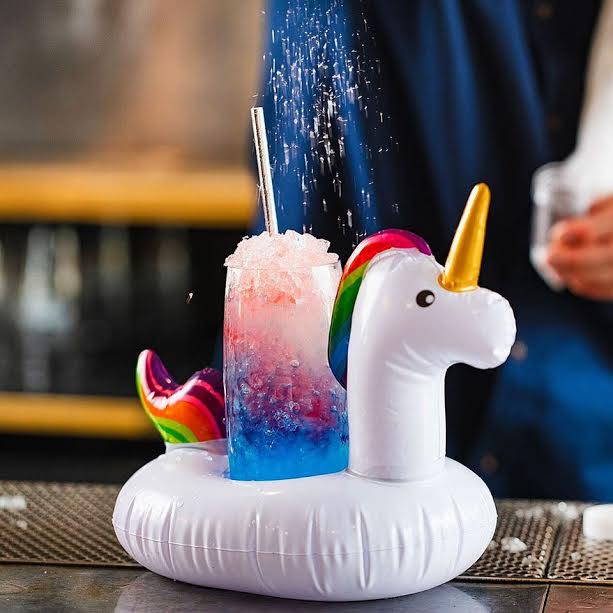 The jewel of The Mailbox, Gas Street Social is a splendid place to catch up with friends over a cocktail or pint of craft beer. Since this is an article about the best cocktail bars in Birmingham, you'll be drinking a cocktail. Like us. Complete with an outside terrace (for those rare, rare sunny days), Gas Street Social is a hub of social activity in The Mailbox and we're here to tell you they shake up some very decent cocktails. Very decent. Grab a friend, grab a cocktail (or two) and talk about the things that matter to you in life. Catching up with friends over a cocktail is always an evening well spent.
IB Deal: A FREE cocktail, craft beer or glass of wine when purchasing any main course (Three Social Plates is equivalent to a main course) – see IB Profile for a list of drinks included in this offer.
The Cuban Embassy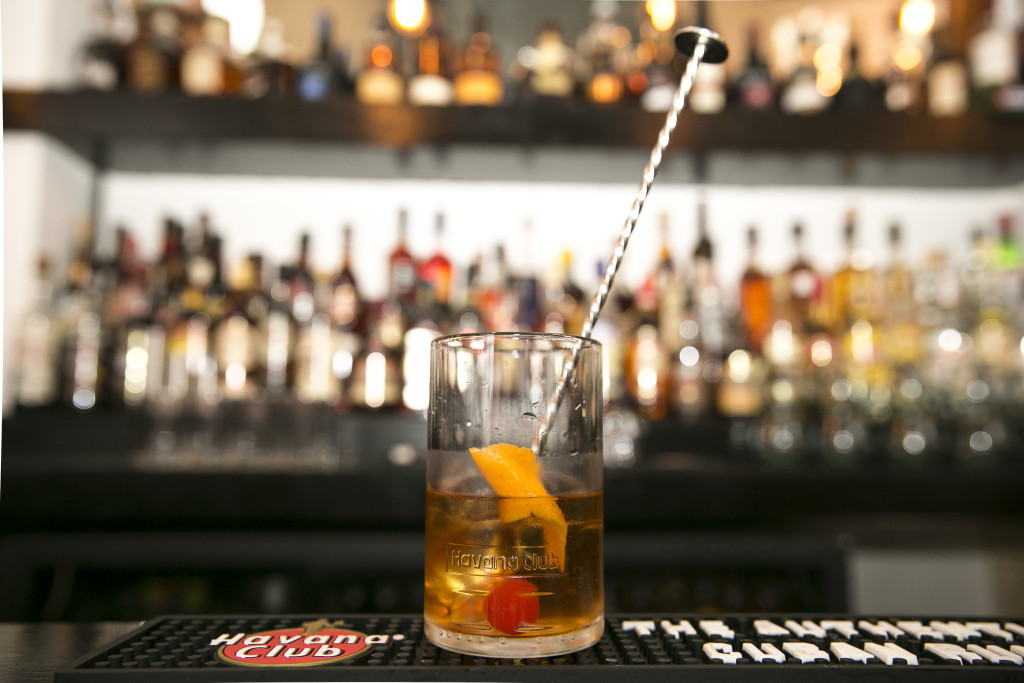 Moseley's The Cuban Embassy is a vibrant tapas bar with a penchant for live music and a certain soft spot for rum – they have over 130 different bottles of it!
Authentic Cuban cocktails are the name of the game at The Cuban Embassy, and whilst your mojito may not come with crushed ice, it has been made the Havana way, the authentic way – with dark rum over large chunks of ice. From mojitos and daiquiris, to the connoisseur's choice, the Old Fashioned, one sip of these cocktails and you'll soon discover your long lost love for Cuba coming to the fore. Viva Cuba!
Chung Ying Central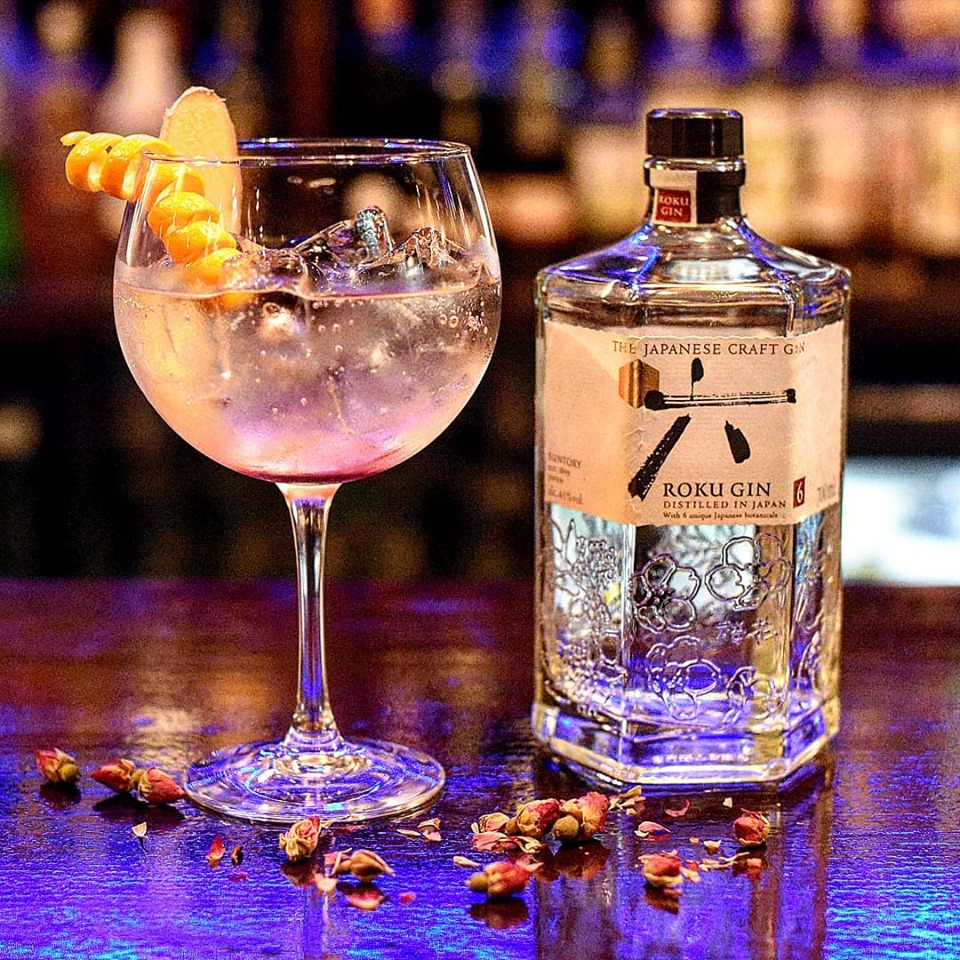 Chung Ying Central are renowned for serving up some of the tastiest Cantonese cuisine in the city. Indeed, they've stood the test of time, remaining a consistent player in Brum's culinary scene for many a year. We're here to tell you that they shake up a darn tasty cocktail too. Re-discover this old favourite and go feast on delicious dim sum, fluffy bao buns and drink your way through their cocktail list. It has all the makings of a perfect evening.
IB Deal: 20% off food (Monday – Thursday)
Cherry Reds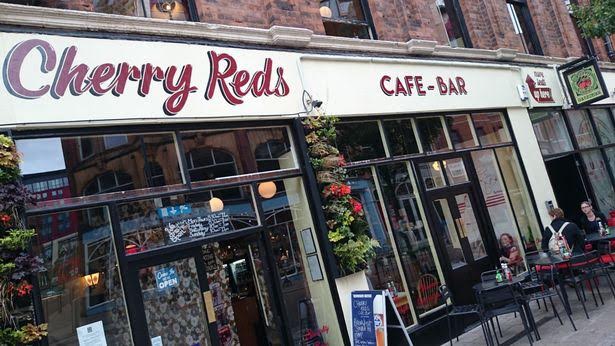 Ok, so you won't be finding any fancy cocktails here, adorned with seasonal garnishes presented in coupe glasses and sipped with your little finger raised high to the sky, but they're pretty tasty cocktails and Cherry Reds is certainly a great place to enjoy an after-work or weekend drink with your friends. The vintage-chic furniture and friendly atmosphere of this cafe-cum-bar has made it a firm favourite of all in the know, and their laid-back cocktails offer a diverting alternative from the high-end bars. They also have a pretty ace craft beer and craft cider collection too. Just saying.
IB Deal: Free drink with your main meal
Arch 13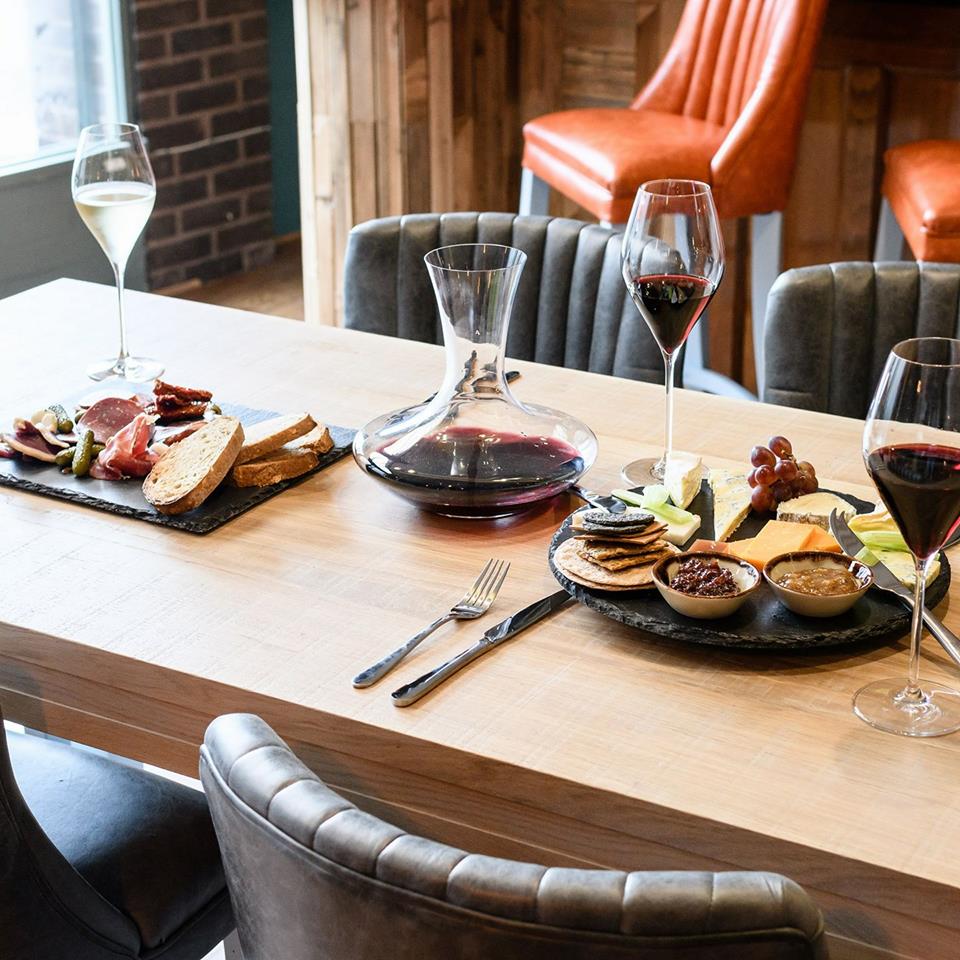 A fine wine bar that serves cocktails, if you've not yet been to Arch 13 then you probably (*definitely*) need to drop everything you're doing and head there right now. While their fine wine and meat/cheese boards are an utter delight, we're going to draw your greedy eyes to their cocktail menu. Head to this ace JQ bar, plonk your bum on a chair and work your way through their tasty wine-inspired cocktail menu. Then buy a meat and cheese board, because it'd be rude (to your belly) not to…
IB Deal: 10% off food (anytime)
Ginger's Bar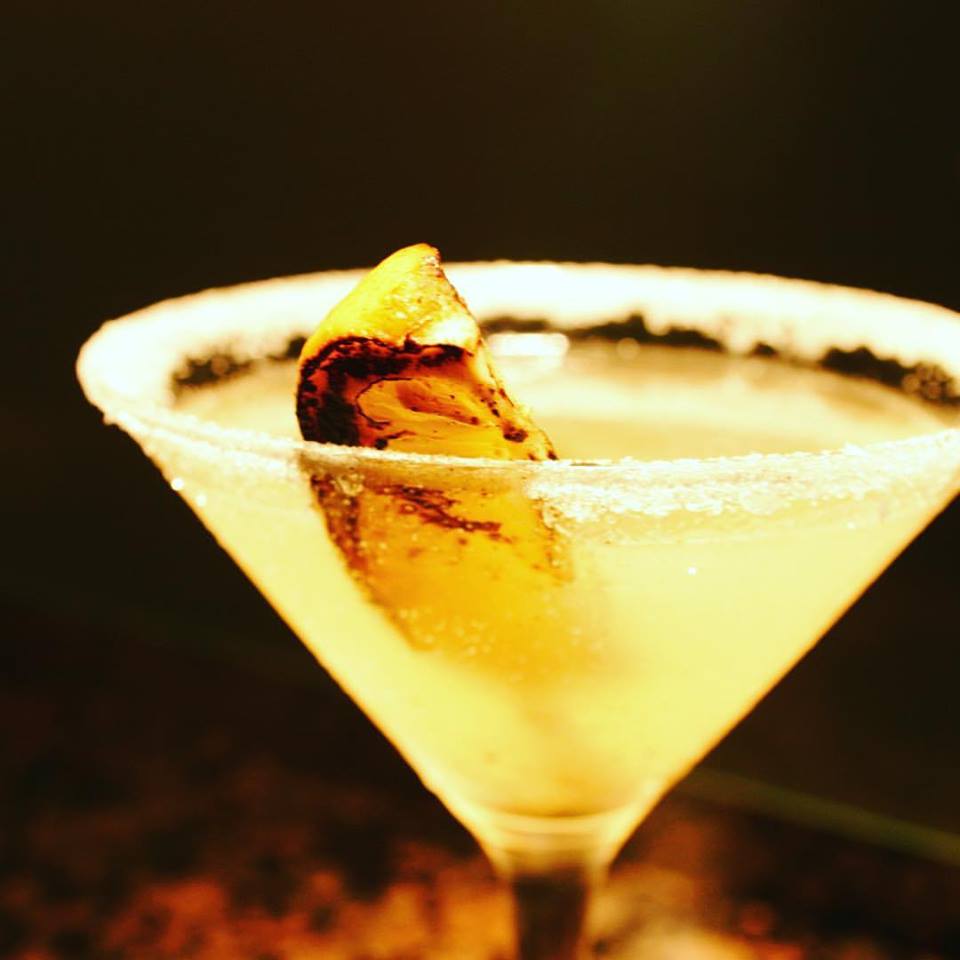 Housed within Purnell's Bistro, Ginger's Bar is the alcohol-fuelled counterpart of this renowned Birmingham restaurant serving classic cocktails (along with a few funky inventions of their own) long into the night. Specialising in shaking up high-end cocktails for the cocktail connoisseur, Ginger's Bar boasts a rather diverse cocktail menu – working your way through it is an evening well spent, we thinks. To Ginger's!
IB Deal: 20% off food (Tuesday – Thursday) OR a complimentary glass of Prosecco (Friday – Monday) when you purchase a main meal
The Prince Of Wales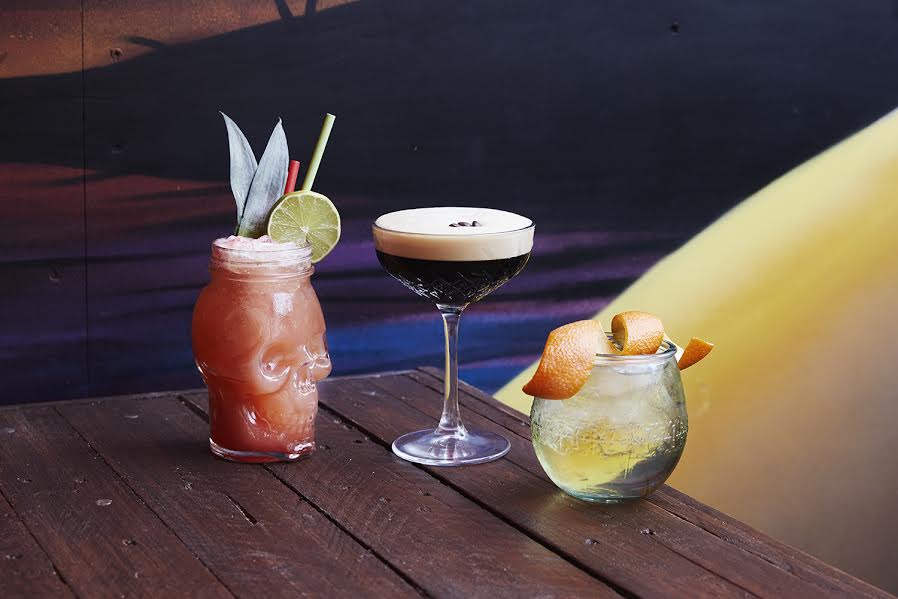 The Brum-famous beer garden belonging to The Prince of Wales deserves a whole article unto itself. Unfortunately we don't have the word count to encompass the sheer awesomeitude (no, that's not a real word) of this brilliant pub's brilliant beer garden. All we're going to tell you is that there's an ace Mo-Tiki Bar which serves up cocktails to countless thousands of thirsty Brummies on a weekly basis. They set stuff on fire and serve cocktails in anything from glass skulls to treasure chests. See you there, yeah?
IB Deal: £1 off cocktails at the Mo-Tiki Bar
Zindiya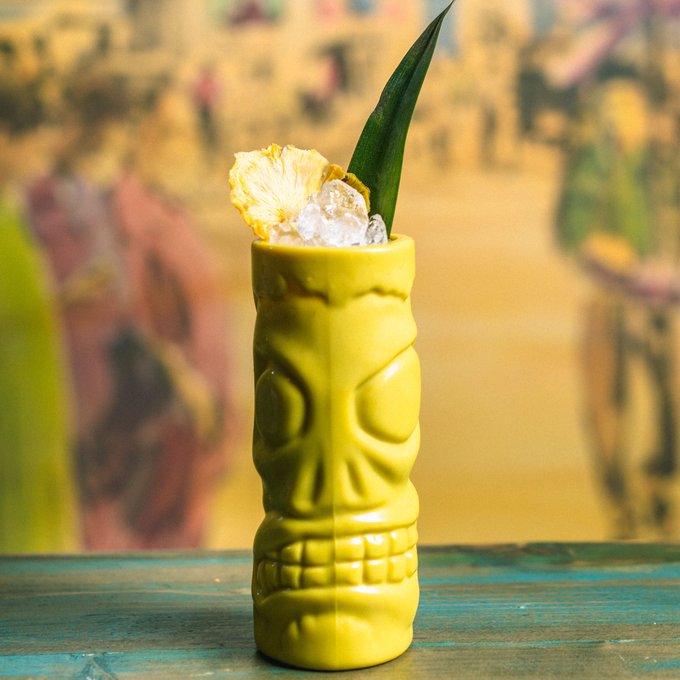 Now, hear us out. Whilst Zindiya isn't a cocktail bar in the traditional sense of the term, it does just happen to boast a ridiculously tasty cocktail menu that is the perfect accompaniment to your chosen Indian street food eats. Grab a table at this bustling Indian street food restaurant, order (and subsequently eat) your body weight in mouth-watering food, and slurp on glorious cocktails to your heart's content. Life has never been so good!
IB Deal: 10% off the bill (Sunday – Thursday)
The Jekyll And Hyde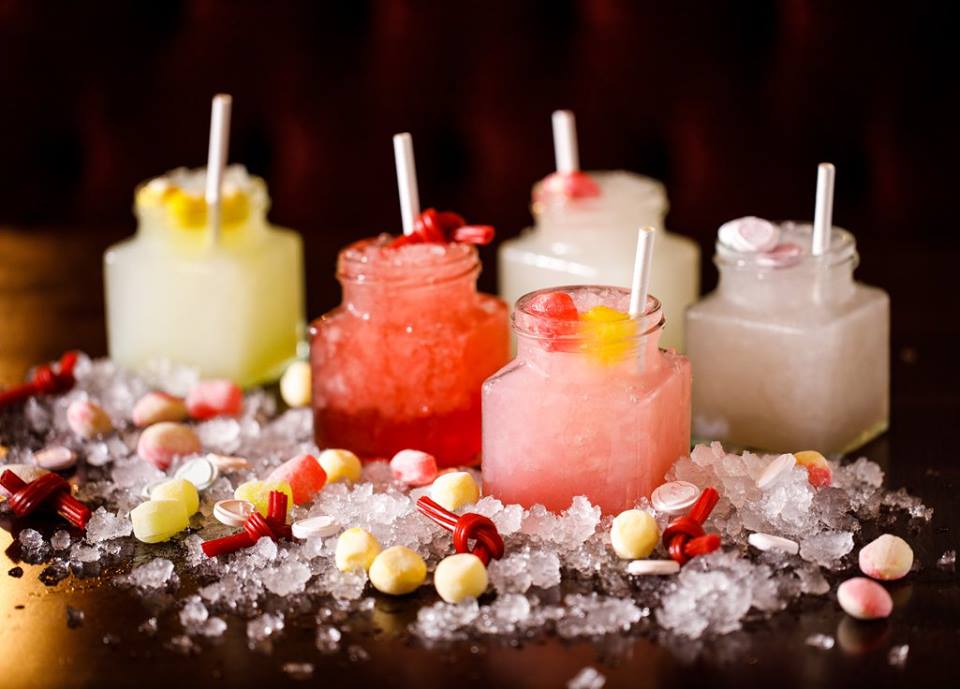 A Victorian gin parlour with a mischievous side, The Jekyll & Hyde is probably one of Birmingham's better-known cocktail bars and is regularly packed out with cocktail aficionados looking to enjoy funky cocktails served in sweetie jars. Yes, sweetie jars. And adorned with sweeties too – for those adults who are tired of adulting, but still want to drink cocktails because they're bloody delicious. From pear drops and Love Hearts to Turkish delights, sip on tasty cocktails and indulge your sweet tooth all at once. It's the right thing to do.
IB Deal: Happy Hour (2 cocktails for £9) Every Hour (Monday – Thursday)
Henman & Cooper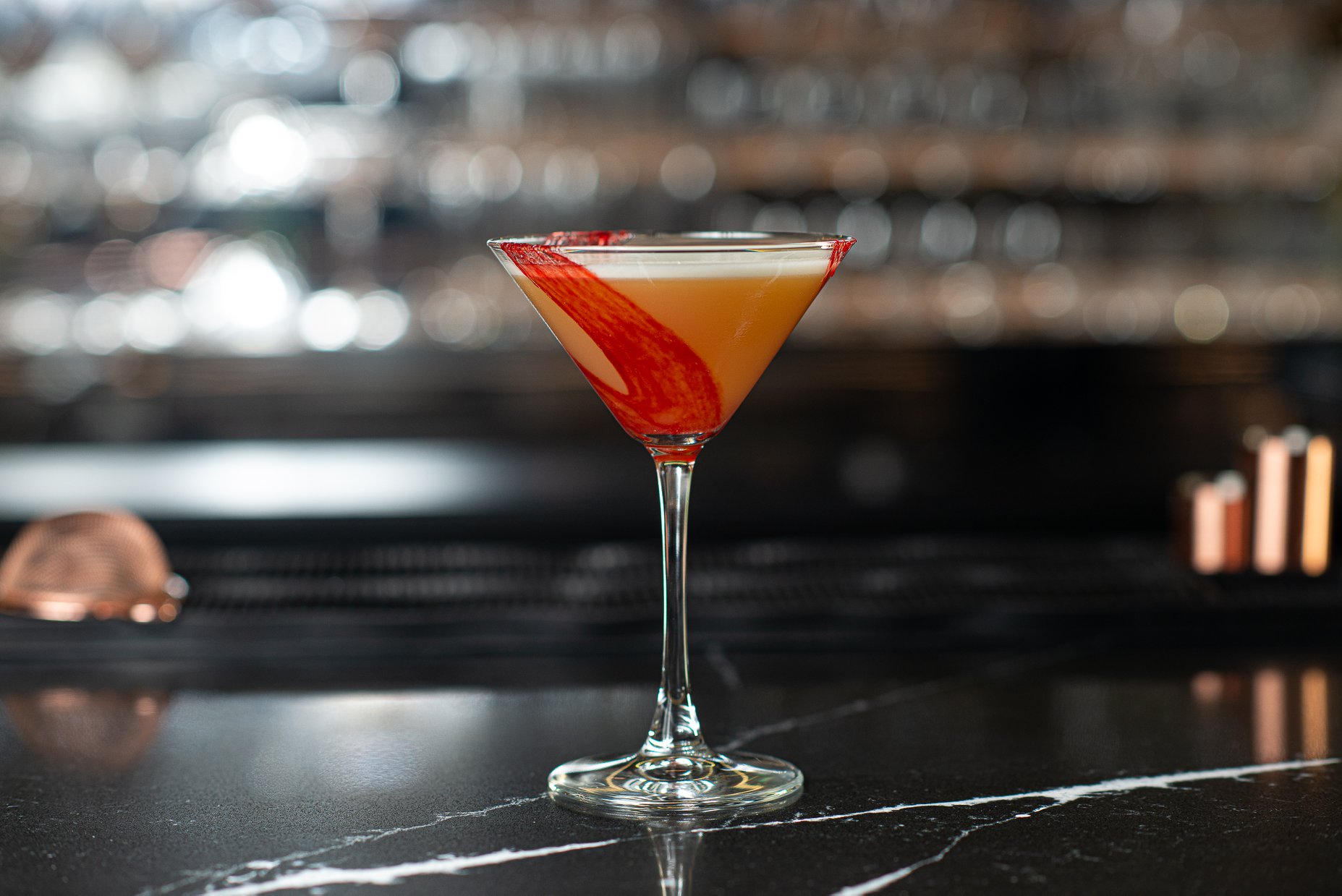 Housed in an architecturally stunning building with a granite facade and imposing bay windows, this city centre-based cocktail bar certainly looks the part. Named after the beautiful building's creators, Henman & Cooper is the perfect mix of old fashioned luxury and modern, vibrant decor. With vegetable-infused cocktails from Henman's Veg Patch or something a little sweeter from Mr Cooper's Candy Shop – there's a cocktail for all tastes. Throw in some tasty small plates if you're feeling peckish and you have the makings of a wonderful evening. Pick your poison from their quirky cocktail menu and sip away the evening in sophisticated style (pinkies out, people).
IB top tip: Don't forget to check out their rooftop when the weather improves – al fresco drinking is everyone's favourite.
Stag Digbeth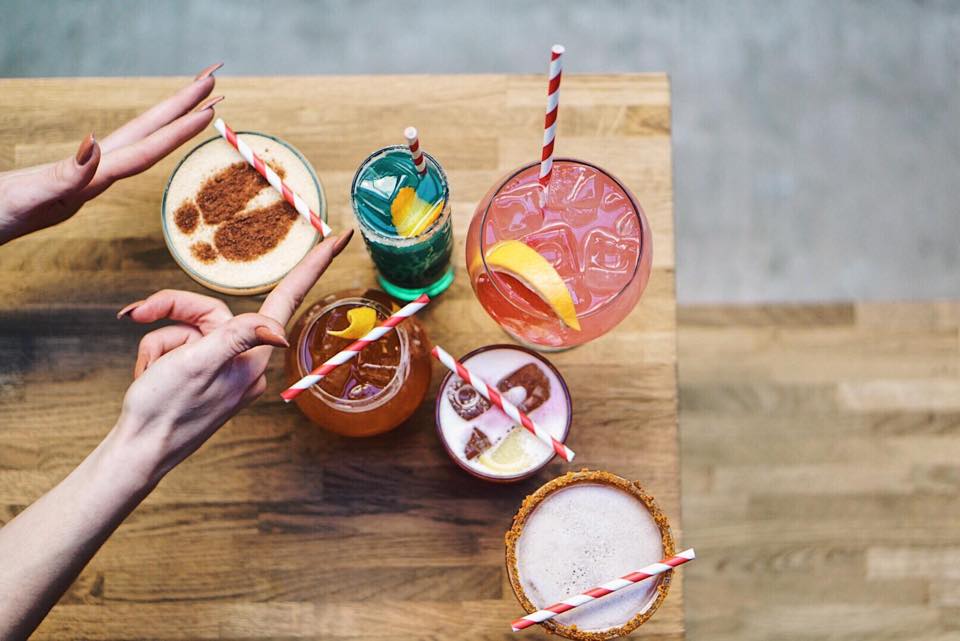 Stag Digbeth is a coffee shop by day and a bar by night, with its own barbershop. Are you still following? Good, then let's crack on. Having recently expanded into the old Medicine Bar (which so many born and bred Brummies will fondly remember from their youth), Stag are offering their own spin on the bar and nightlife industry in the city, with their inventive cocktail menu which takes inspiration from their barbering roots – featuring firm favourites such as 'The Cherry Clipper' and 'The Barbicide'. If you're not a cocktail fan, however, don't worry as they also have a range of delicious craft beers and a small selection of gins to choose from too. Go for a haircut, and stay for a cocktail – you won't be disappointed in either!
IB Deal: 10% off bar purchases
Little Blackwood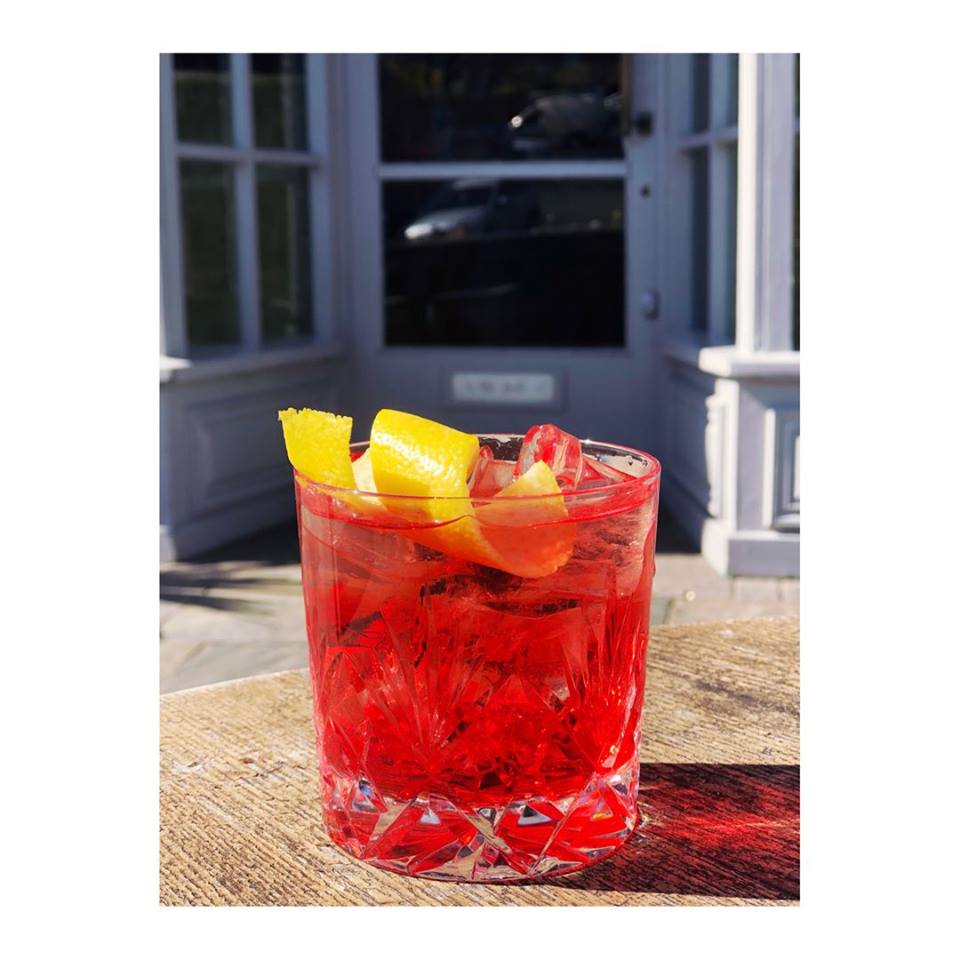 Little Blackwood is a wonderful neighbourhood restaurant in Moseley. What's more, they're also a cocktail bar. From gin-infused tipples to the Med classic, Aperol Spritz, if you're feeling like a cocktail one night in Moseley, a walk to your neighbourhood restaurant Little Blackwood is the solution.
IB Deal: 10% off food (weekdays)
The Ruin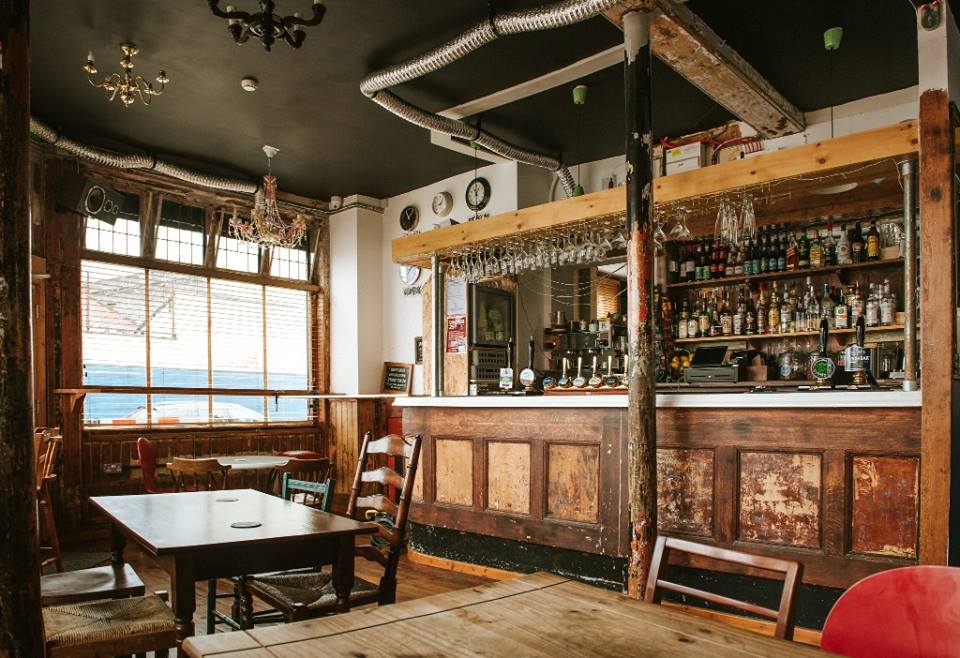 The Ruin is a quirky take on the traditional British pub, full of character and charm. With an impressive beer menu you'd be forgiven if your eyes were drawn to that instead of the cocktail menu. But The Ruin shakes up a mean Espresso Martini, and you NEED to drink it. Their beer garden is a delight, and made even better with a cocktail (or two) in hand.
IB Deal: 2 Flatbreads And A Bottle Of House Wine For £20
The Whisky Club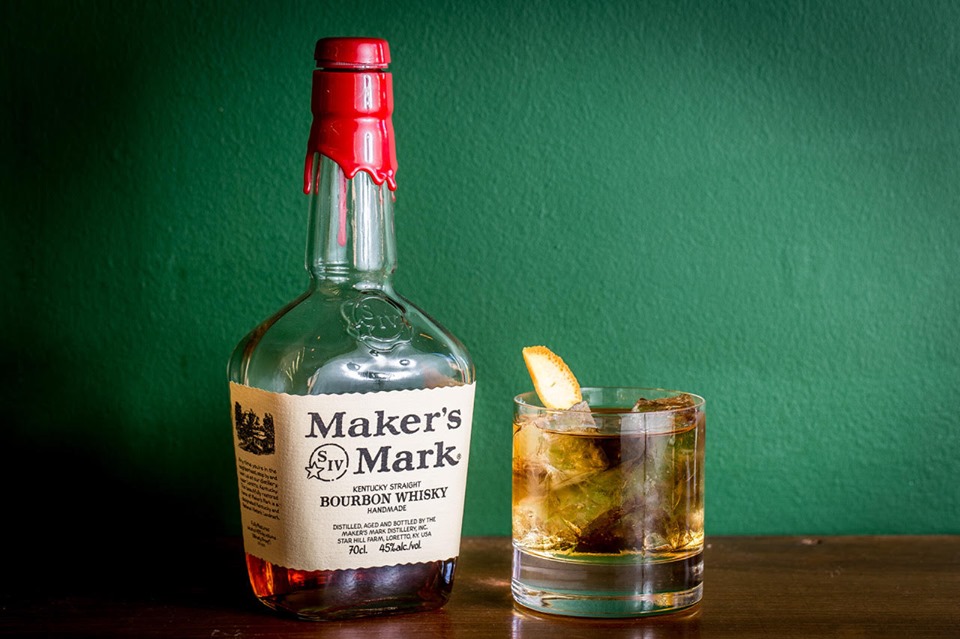 Think you know whisky? Whiskies are not all alike and different whiskies from different distilleries and different parts of the world each have a distinct story and flavour. At The Whisky Club, they're confident there's a whisky for everyone, even those who are self-professed 'whisky haters', they just haven't found the right one yet. Located next to The Museum of The Jewellery Quarter, The Whisky Club is your one-stop-shop for your voyage of discovery into the wonderful world of whisky.
In the bar they have a vast and growing collection of whiskies (200+ so far) available to sample. If you prefer a cocktail, however, you can select one from the cocktail list – all of which have been designed to explore the flavours and nuances of the whiskies they are made with. Sounds delightful!
IB Deal: The Whisky Club Old Fashioned For Just £5 (One Per Visit)
Black Lab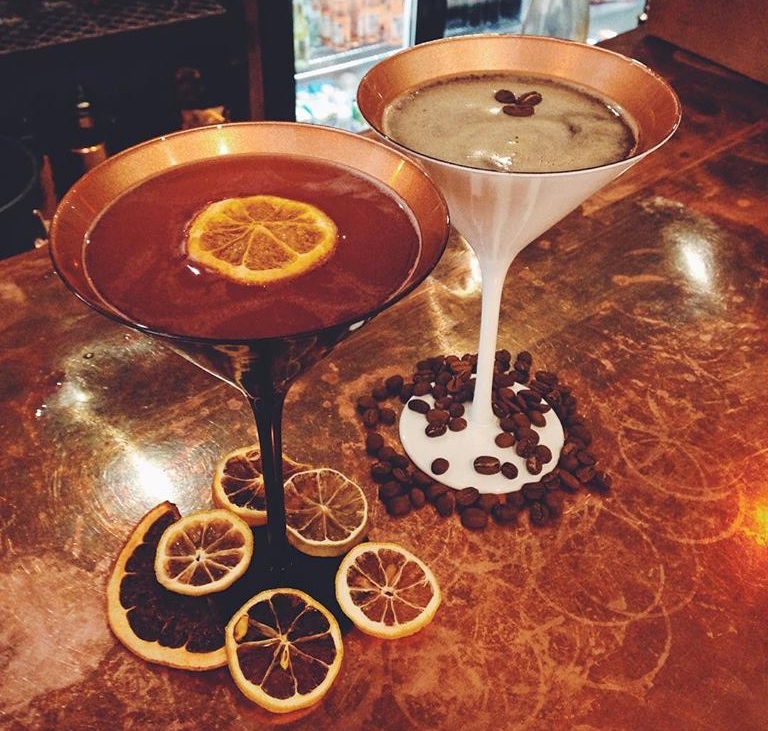 Kings Heath's Black Lab is a coffee shop and tapas joint by day and cocktail bar by night. We like those combinations. The glassware is funky (great for you Instagrammers out there!) and the cocktails filling said glasses really do hit the spot. Black Lab is a brilliant addition to Kings Heath and is sure to be a firm favourite of many a local and cocktail enthusiasts.
The Loft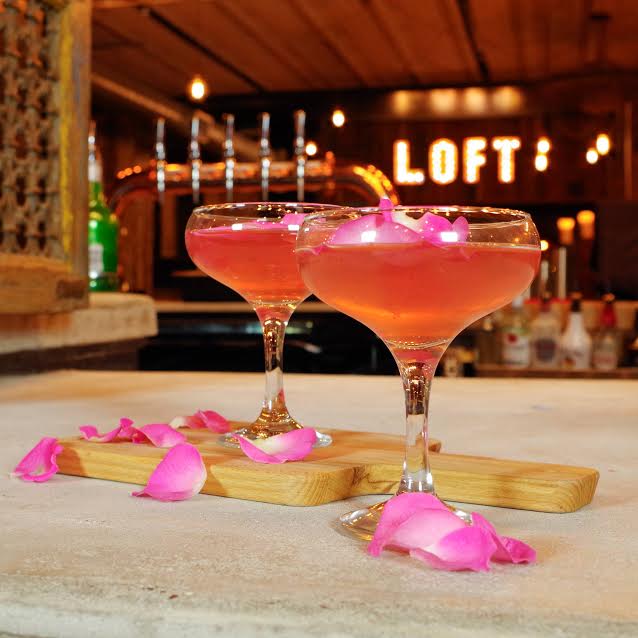 Birmingham's Gay Quarter is the location of The Loft. And inside The Loft, great cocktails can be found. Choose between cocktail delights such as the 'Suck & Swallow', 'Pink To Make The Boys Wink' and 'Ri Ri's Rum Punch' and your evening is already getting off to one heck of a start. They even have a cocktail served in a bright red American-style frat party cup, which increases the fun level of this drink by a factor of 10. We recommend you drink many.
IB Deal: 25% off food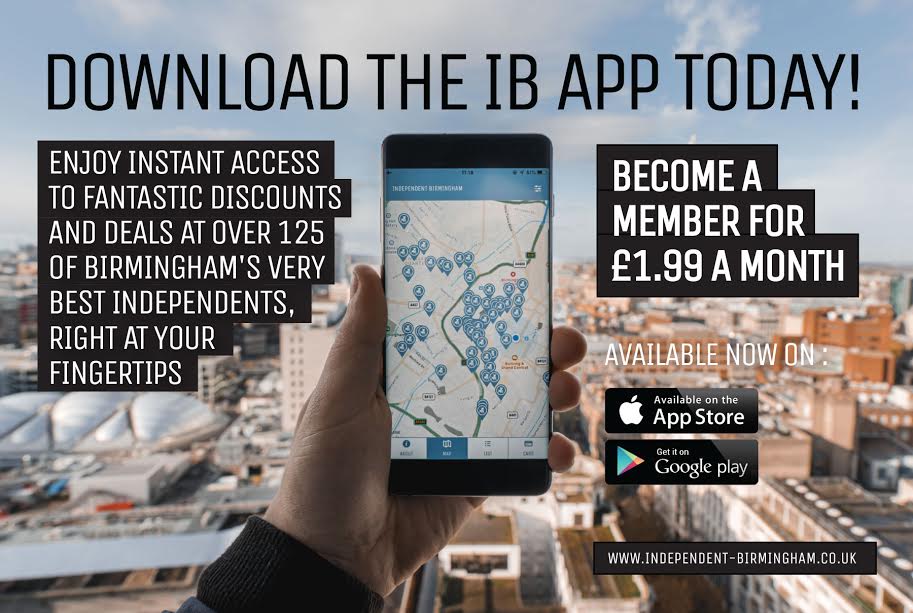 If you like to discover new hidden gems and support local, download the Independent Birmingham App.
Enjoy up to 20% off (alongside exclusive 2-for-1 offers, freebies and more) at over 125 of the very best independent cafes, bars, restaurants, pubs, theatres, cinemas, hotels, shops and experiences in Birmingham – including: Digbeth Dining Club, The Electric Cinema, The Wilderness, Carters, The Indian Brewery, Birmingham Hippodrome, Adam's, Zindiya, The Meat Shack, Baked In Brick, BoneHead, Purnell's Restaurant, Chakana, Tiger Bites Pig, Bodega Cantina, Stirchley Wines And Spirits, Wayland's Yard, Purnell's Bistro, Midlands Arts Centre, 40 St Paul's, The Plough, Hare and Hounds, Birmingham Repertory Theatre, The Jekyll And Hyde, The Rose Villa Tavern, Cherry Reds, The Prince of Wales, The Loft, Laghi's Deli, Medicine Bakery, The Paper Duck, The Clean Kilo, The Early Bird Bakery and many more.
To download the IB App for just £1.99 a month on Apple, click here.
To download the IB App for just £1.99 a month on Android, click here.