In our line of work, the phrase 'hidden gem' is one that is often over-used.
We chronicle Birmingham's independent culture with the hope that our articles not only shine a spotlight on the local businesses doing something different and special in our city, but with the hope that our words inspire you to get out there and explore Birmingham like never before. To look at the streets and the skylines in a different way, to consciously make an effort to seek out the brilliant and intriguing independents that are dotted about Birmingham, and to use Independent Birmingham as a means of rediscovering your city.
Independent businesses are the life-blood of our city. They are the innovators, the game-changers and where they lead, the chains follow. Due to high rent prices in the city, alongside other factors, often our independents (the cafes, bars, restaurants, theatres, cinemas, pubs and shops that lend a unique character to Birmingham) are tucked out of the way down side streets or are located in areas deemed 'less desirable' due to low footfall.
We're here to shine a light on these magnificent local businesses, tucked out of sight but forever holding a place in our hearts. Introducing our glorious guide to 40 Hidden Gems In Birmingham You Need To Visit (Part 1).
Read Part 2 here.
A La Mexicana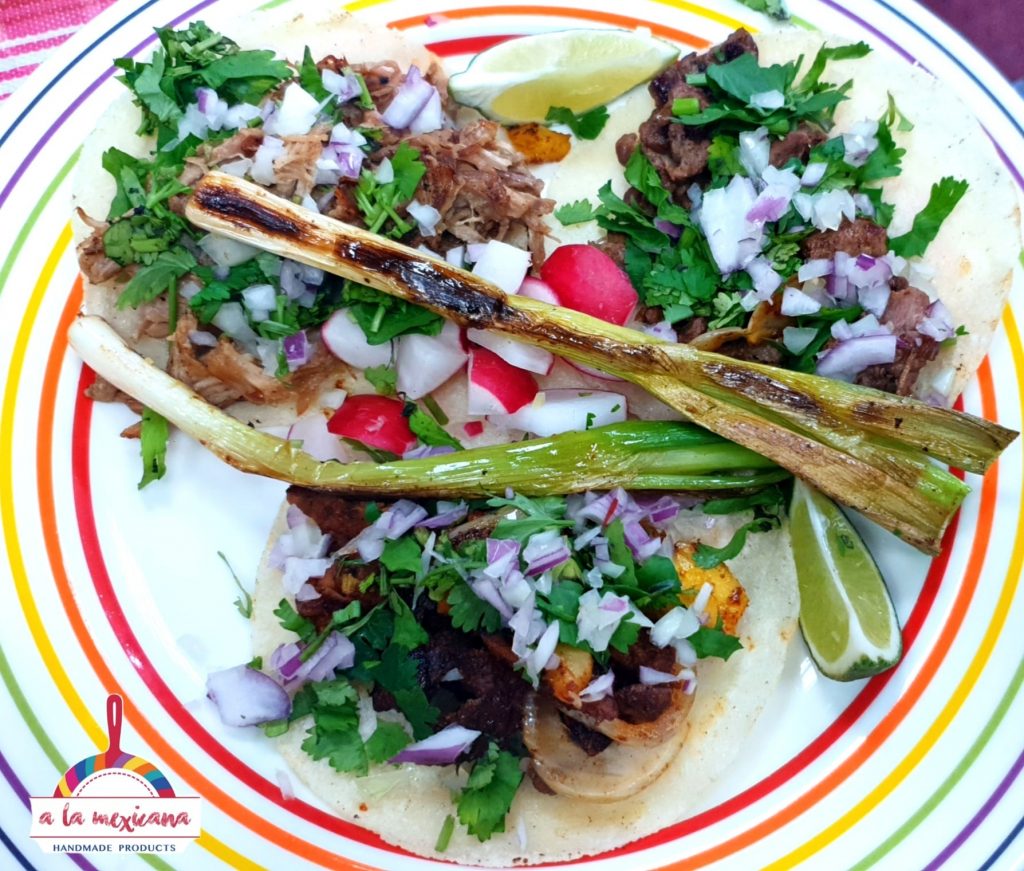 It doesn't get much more authentic than this! A La Mexicana is a truly authentic, family-run business serving delicious Mexican food. This hidden gem of a restaurant is all about preserving Mexican traditions and bringing a taste of their delicious cuisine to dear old Brum. Serving breakfast through to dinner (and you can order take-away too), you can enjoy all your favourite Mexican dishes here, packed full of authentic flavours. From Tacos to Enchiladas and Quesadillas to Huevos Rancheros, there are so many delicious dishes to enjoy that will have you coming back again and again. If you're yet to discover this wonderful restaurant, they need to be next on your 'to visit' list!
Location: 175 Sandon Road, Bearwood, B66 4AB
Yikouchi At Chancer's Cafe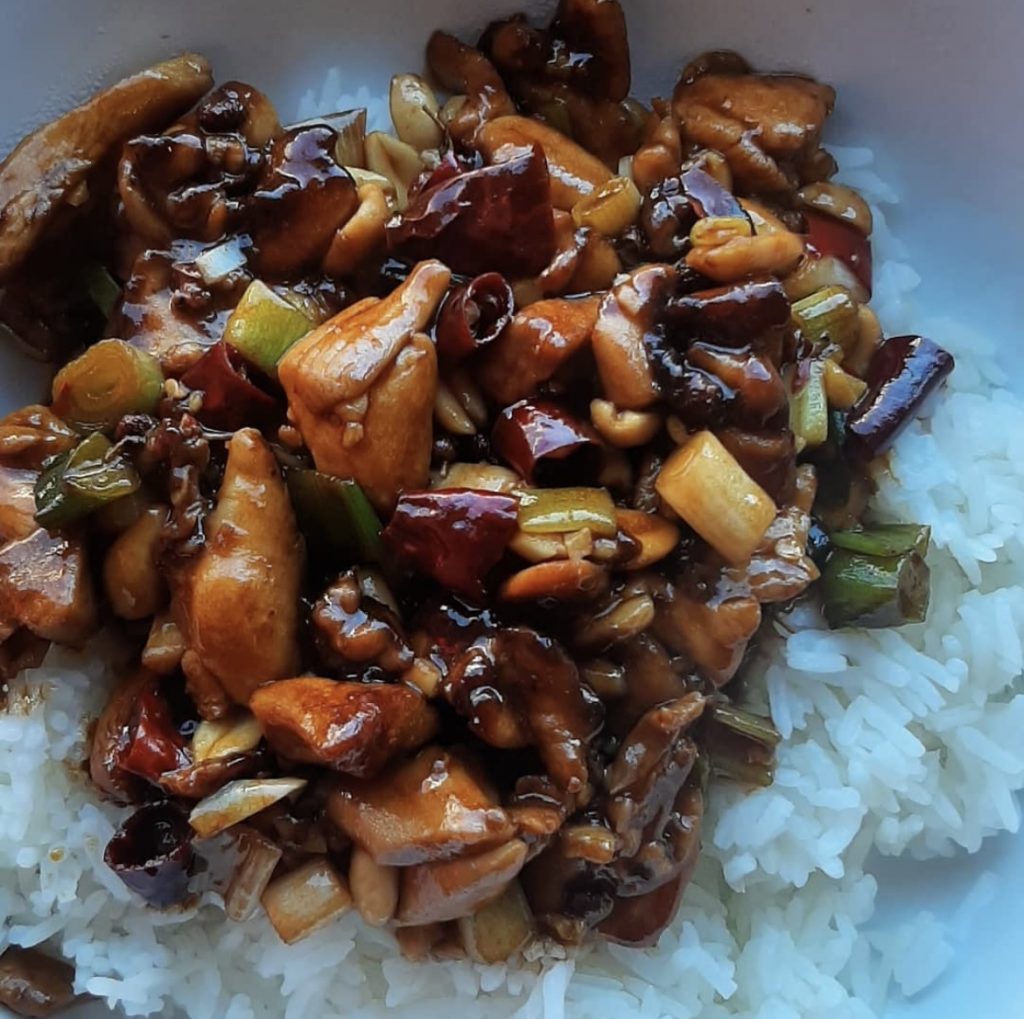 Hidden away at Chancer's Cafe (Stirchley) is the home style Chinese pop-up known as Yikouchi. When the Chancer's team aren't serving up their beignets, waffles and fried chicken, they're cooking up a Chinese feast instead. The menu changes regularly (because variety is the spice of life and all that) but is always packed with mouth-watering and heart-warming dishes to give you that comforting cuddle that only delicious, home-cooked food can give you. You will usually find some sort of Gaifan (Chinese style fast food meaning 'topped rice') and hand-pulled noodles on the menu along with regular specials (and vegan options too). Head to Stirchley at your earliest convenience to get your feast on!
Location: 1418 Pershore Road, Stirchley, B30 2PH
Hookway's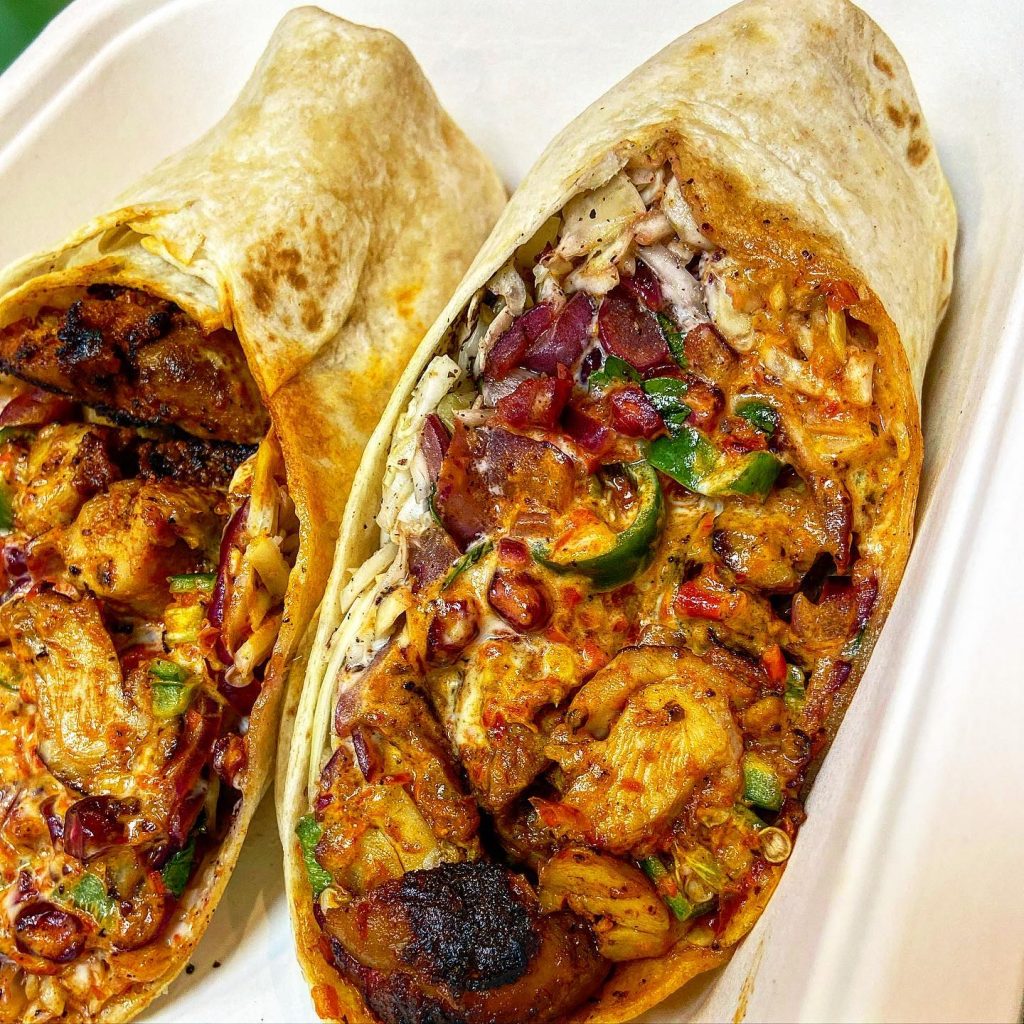 This wonderful foodie establishment is all about fast, tasty and (more often than not) healthy take-away dishes. With a Middle Eastern-inspired menu, they offer delicious options for breakfast all the way through to dinner. A great place to go when you need a more exciting mid-week lunch option to take back to your desk (or enjoy in one of Brum's beautiful parks), Hookway's always delivers on flavour. Whether you pop in for one of their mouth-watering breakfast muffins or you grab one of their epic kebabs (loaded with delicious salads, dressings and a filling of your choice), you'll be hooked (see what we did there) from the very first bite. If you still haven't discovered them, go pay them a visit and up your lunch game by a factor of 500.
IB Deal: A FREE pistachio Baklava when you purchase any regular/large wrap.
Location: 7 The Minories, B4 6AG
Tiger Bites Pig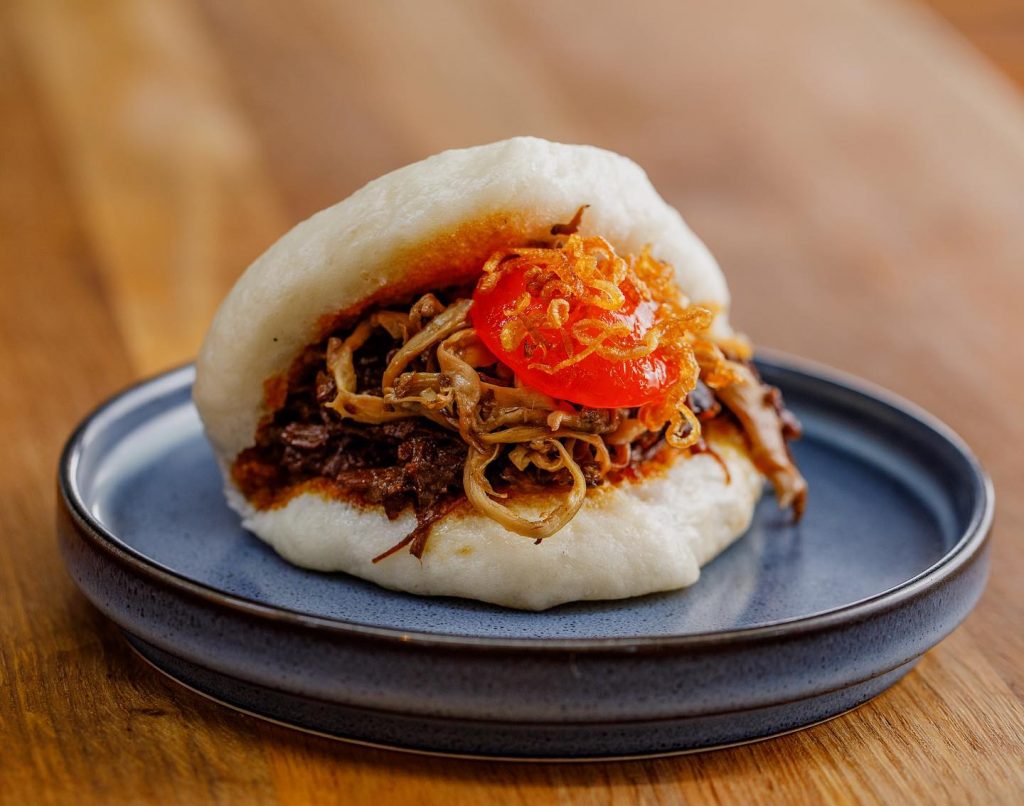 Bao down to Birmingham's King of Bao Buns. If you haven't heard of Tiger Bites Pig we're not quite sure where you've been for the last few years, but if by some miracle you missed the memo, this small but mighty restaurant is all about epic (and we mean EPIC) bao buns. The lightest, fluffiest, stickiest home-made buns you've ever tried, topped with the punchiest flavours and most delicious toppings we've ever tried. Their braised beef shin bao (topped with oyster mushrooms, crisy shallots, and the most amazing cured egg yolk) and the red braised pork belly bao (with mustard greens, crushed peanut and coriander) are to die for and have us going back for more, but their specials are equally, well… special. We haven't even talked about their delicious rice bowls or their tasty vegan options, so you'll just have to go and discover them for yourself. Their central location makes them very easy to visit and there's a great people-watching spot in the window.
IB Deal: 10% off the bill when you spend £10 or more (Sunday – Thursday).
Location: 34 Stephenson Street, B2 4BH
The MilkCake Man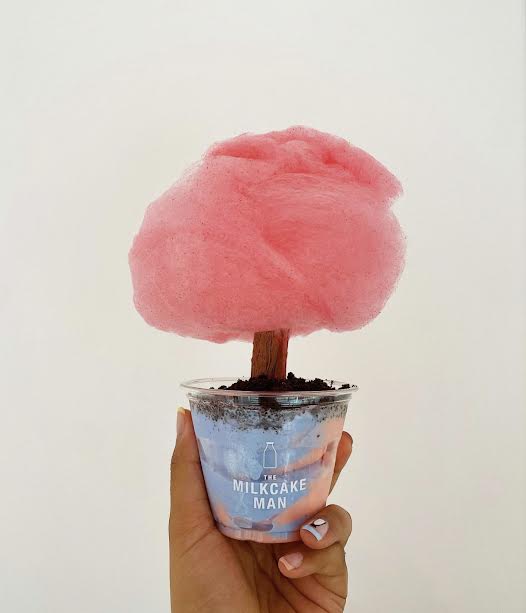 If you have a sweet tooth then we have just the place for you! The MilkCake Man specialise in creating the most amazing desserts you've ever laid eyes on. Not only are these desserts insanely beautiful (and worthy of your Instagram feed) but they're also ridiculously tasty too! Their speciality is the Milk Cake (sponge cake covered in delicious toppings with flavoured milk poured over the top, surrounding the sponge in a delicious milky moat). As well as Milk Cakes, they serve amazing soft serve creations, Biscoff taco pancakes and of course that Cherry Blossom dessert (soft serve topped with chocolate soil and a flake topped with a fluffy cloud of pink candy floss). You deserve a decadent treat, so head on over to Kings Heath to grab yourself the ultimate sweet treats from this wonderful hidden gem.
IB Deal: 10% off the bill
Location: Unit 3, Kings Court, Kings Heath, B14 7JZ
Tropea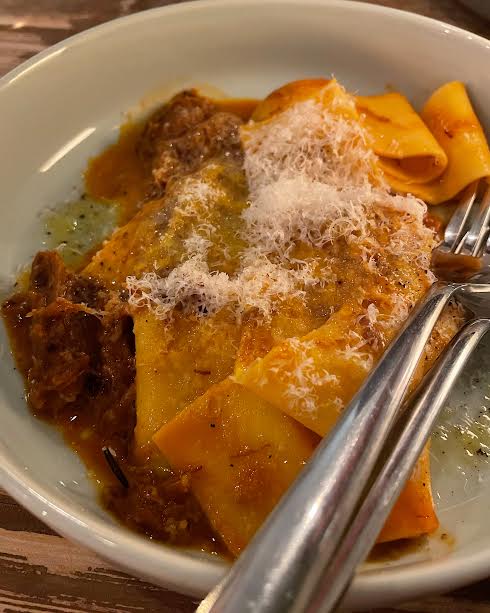 Italian cafe by day, Italian restaurant by night: Tropea is a fantastic independent restaurant where all of your foodie dreams will come true. This neighbourhood cafe/restaurant focuses on quality, seasonality and provenance, sourcing delicious ingredients locally wherever possible. Daytime sees them serve great coffee alongside a selection of pastries and cakes, toasted focaccia sandwiches, Piadina (an Italian street food snack) and their delicious scrambled eggs. By night, they serve incredible Italian small plates, with all of the dishes designed to be shared, meaning you can pick and choose your favourite dishes and enjoy a range of antipasti, meat, fish, pasta and salads to create your own perfect meal. Their dishes are so, so good, and if you have room they have a selection of indulgent Italian desserts too. If you haven't been to Tropea yet, do your tastebuds a favour and get yourself there now!
Location: 27 Lordswood Road, Harborne, B17 9RP
Gaijin Sushi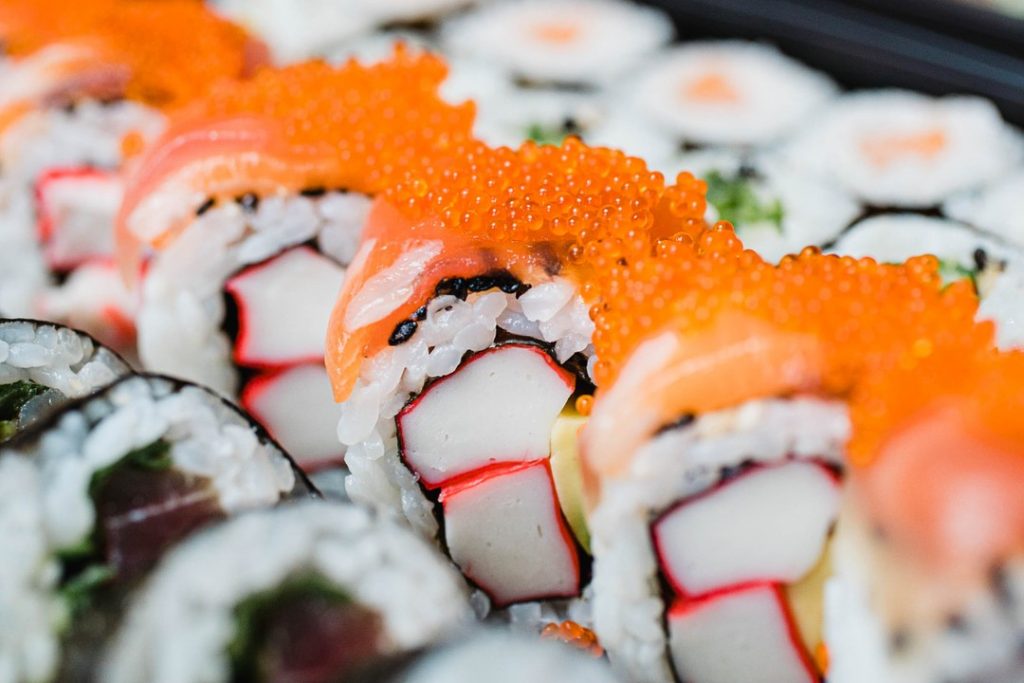 If you're looking for some of the very best sushi in Birmingham, then look no further. Gaijin Sushi is a wonderful hidden gem – and in true hidden gem style, is a destination in itself. A short walk from the City Centre, the trip is well worth it for the incredible Japanese delights housed within. Though the restaurant may be small in size, it is a sushi lover's paradise. Enjoy all of your favourite maki, nigiri, sashimi, and more, hand-prepared in front of you, using the freshest ingredients for the ultimate taste sensation. The restaurant is bright, minimal and laid-back, the perfect setting for relaxing and enjoying the best sushi around.
IB App Deal: 10% off the bill (Wednesday – Thursday) + a FREE glass of house sake or soft drink with your meal (Friday – Sunday)
Location: 78 Bristol Street, B5 7AH
Peacer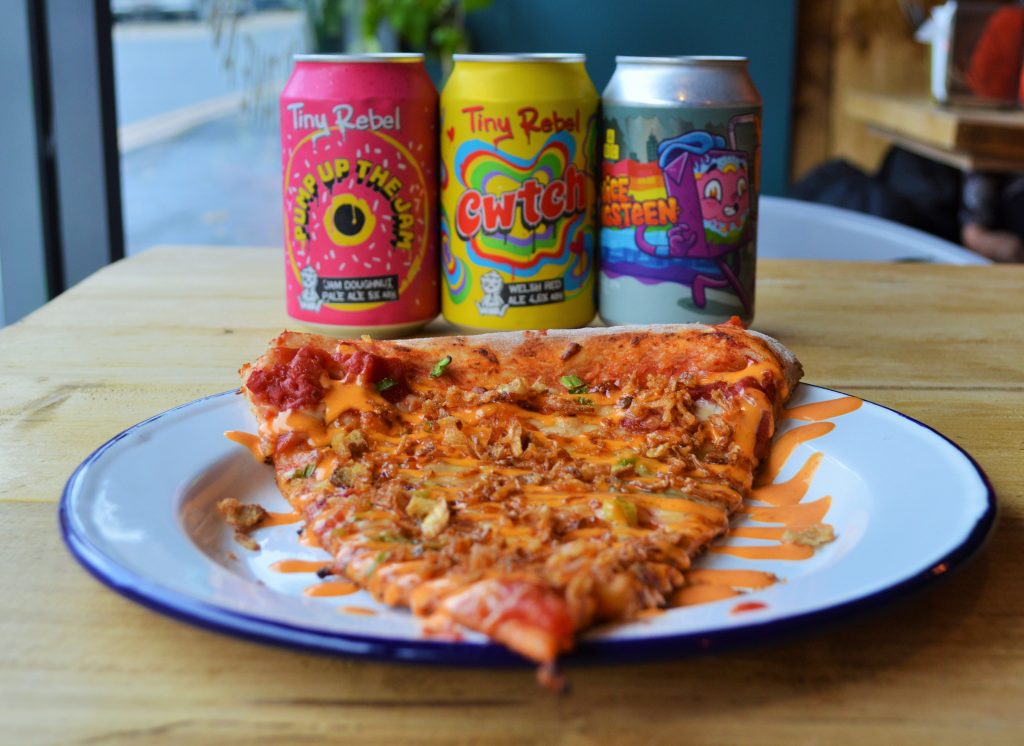 Peacer is their name, epic 20" pizza by the slice is their game. At Peacer they like to keep things simple, and focus on the important stuff. Their 20" pizzas, served by the slice, are inspired by the style made famous in pizzerias across New York. They make their pizza dough in-house using a slow fermentation process, to ensure the dough gets all the love and care it needs. They make their pizza sauces themselves too, to make sure everything is the highest quality and the best it can be. All of their pizzas are vegetarian (with at least one vegan option), because they feel their pizzas don't need meat to taste amazing (and we couldn't agree more). A great place for a quick and tasty take-away lunch, or a casual dine-in dinner, Peacer is here to welcome you in when you need to get your pizza fix.
IB Deal: 15% off the bill
Location: 4 Woodbridge Road, Moseley, B13 8EJ
Peach Garden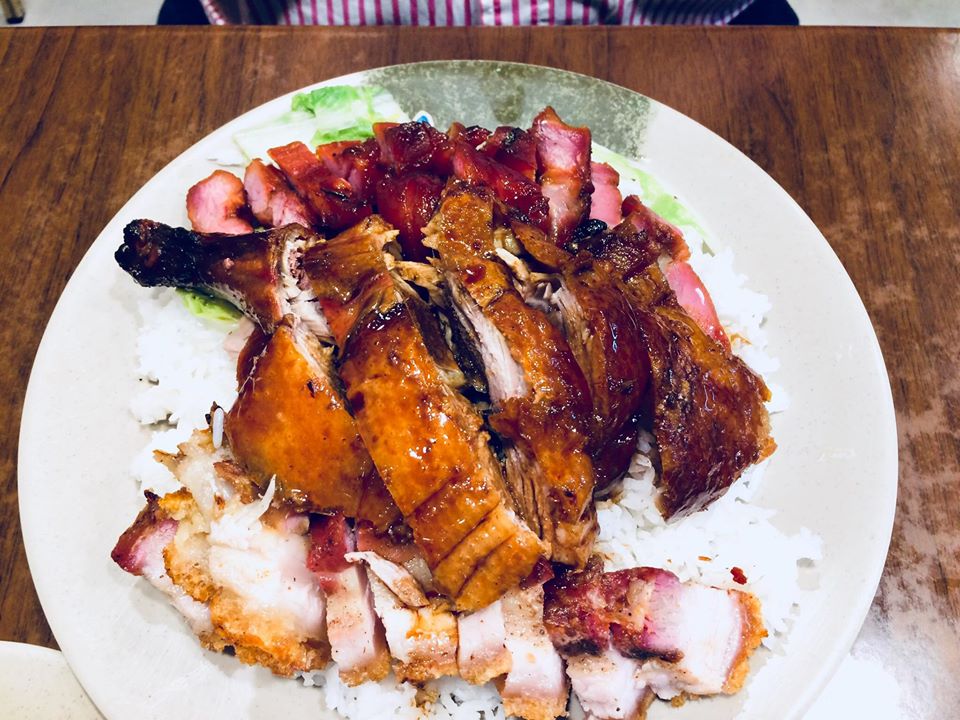 PHOTO: IG:@LEBISTROMOORE
Peach Garden, secreted down an alley in the depths of Birmingham's Chinatown (Southside), is possibly one of the best Chinese restaurants in Birmingham. Yes, we've just set the bar immensely high but it lives up to the hype. Trust us, we've not led you astray thus far. They specialise in roast meats (you can even see the hanging ducks pressed against the window as you walk past), and we recommend you go all in and satisfy your hunger on their delightful Triple Roast, Rice: a selection of roast duck, char siu pork, and crispy pork belly, served over fluffy rice. The flavours are immense. The price range is extremely (obscenely) reasonable and you get hearty portions of the very best Chinese comfort food in town. We recommend you go. Right now.
Location: 34 Ladywell Walk, B5 4RX
Pause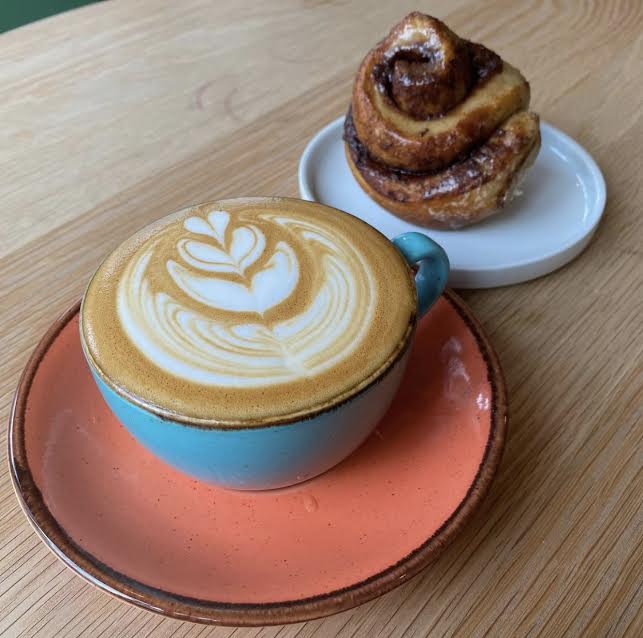 Currently residing within Verbena in Stirchley (a terrific hidden gem in its own right, but we'll tell you more about them in Part 2…), Pause is a fan-favourite coffee shop serving the best speciality coffee and baked goods combos. They burst onto Birmingham's coffee shop scene thanks to their incredible Cinnabuffins (a delicious and extremely moreish cross between a cinnamon bun and a muffin) which have gained cult status across the city. If you haven't got your hands on a Cinnabuffin yet, quite frankly you haven't lived, and you're doing this whole 'Birmingham' thing wrong! The rest of their baked goods (brownies, cookies, rocky road and more) are just as unbelievably tasty, and pair perfectly with the amazing speciality coffees that they serve too. If you still haven't discovered Pause, you need to right that wrong immediately. For Cinnabuffins, and for glory!
IB Deal: The Cinnabundle (a flat white/Americano + original Cinnabuffin) for just £5
Location: Verbena, 1474 Pershore Road, Stirchley, B30 2NT
Eat Vietnam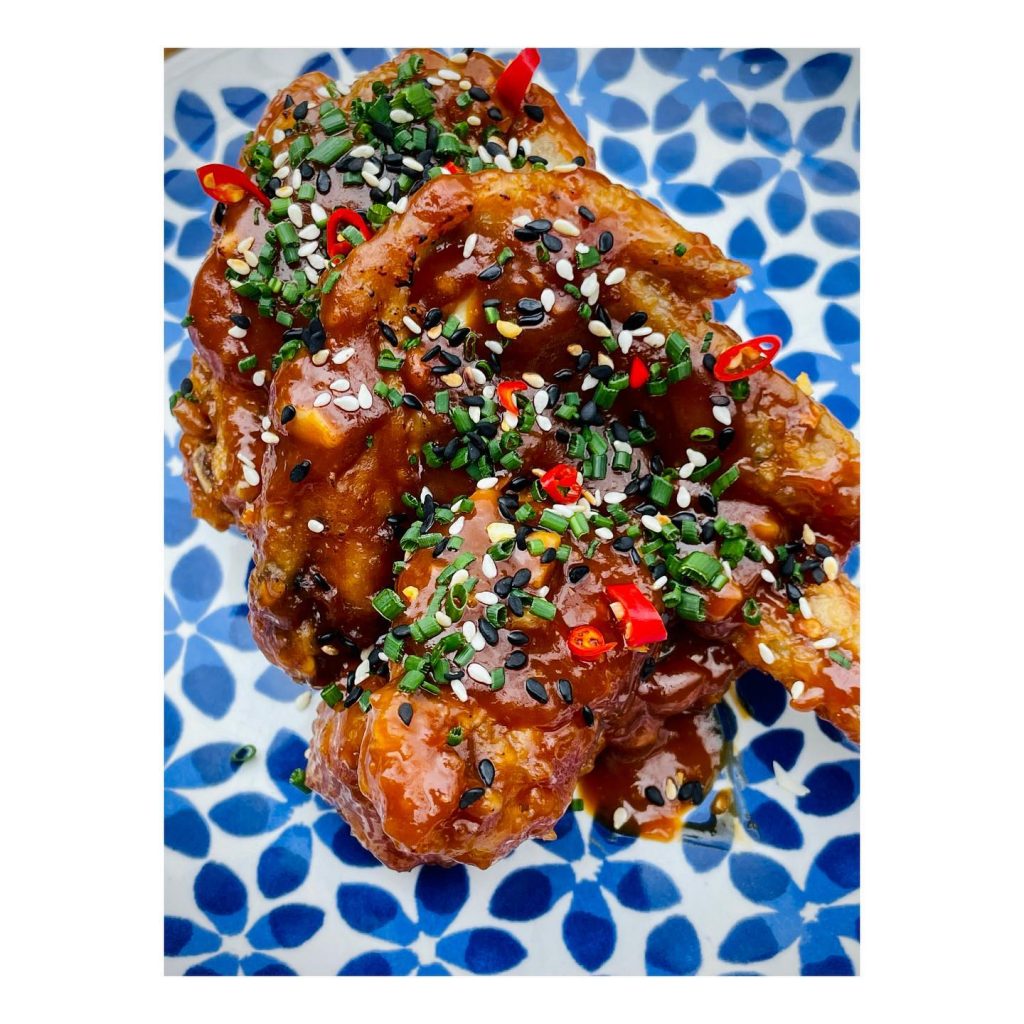 Eat Vietnam built up a cult following from their kitchen takeovers and pop-ups across the city before finding their permanent home in Stirchley. This fantastic restaurant serves up some of the tastiest food you can get your hands on in Birmingham. FACT! They change their menu regularly but it's always packed with their take on traditional Vietnamese dishes and delicious specials. Their marmite peanut butter chicken wings go down a storm. They also have lots of vegan options which are packed with just as much flavour as the meat choices, so everyone can enjoy a truly tasty meal here.
Location: 1422 Pershore Road, Stirchley, B30 2PH
Tierra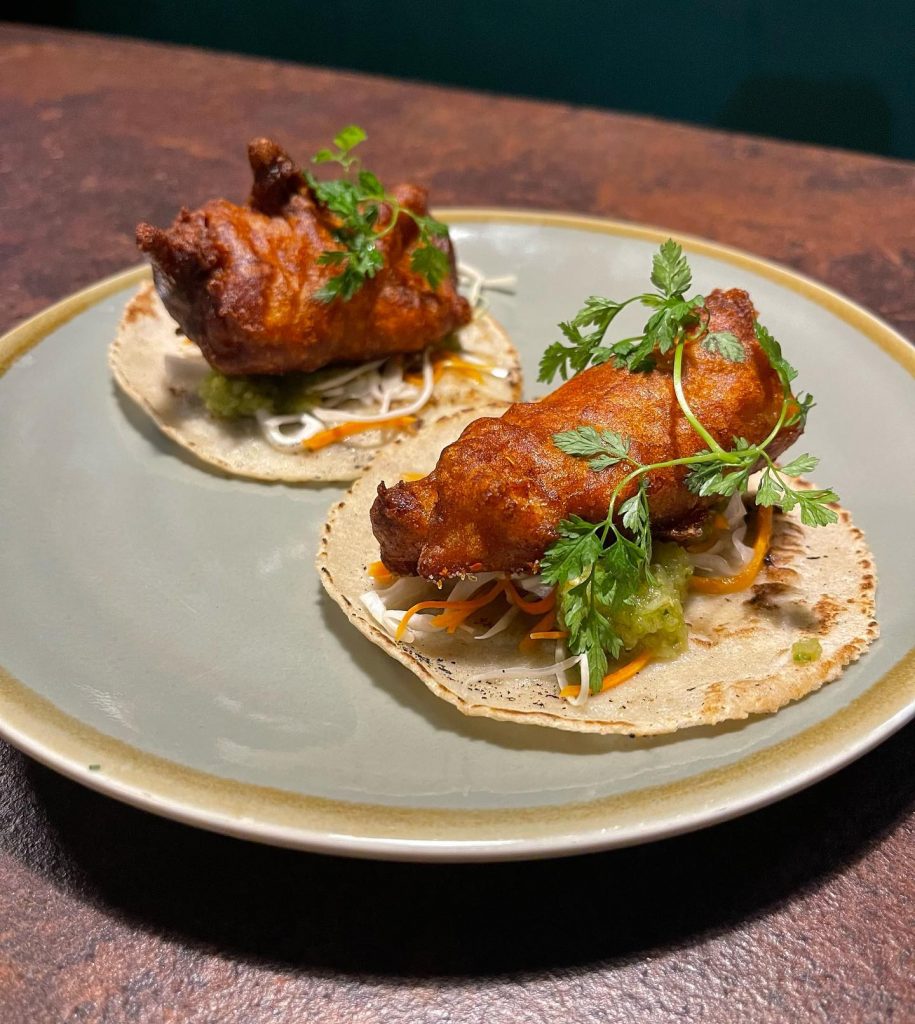 From the masterminds behind the aforementioned bao haven, Tiger Bites Pig, is the equally amazing taco haven, Tierra. Born of a love of all things Mexican, this brilliant little JQ restaurant and bar is a love letter to Mexican flavours and ingredients. Think fresh, hand-pressed corn tortillas loaded with vibrant and tasty toppings using authentic Mexican flavours and some slightly less traditional side plates, served alongside local and Mexican beers and agave cocktails (hellooooo, slushy Margaritas!) and you'll get the idea. Plus, they have an upstairs bar serving 10 Mexican inspired cocktails, open 'til late so you can keep the fun going just that little bit longer. Head to Tierra for a riot of colour and flavour and a veritable feast!
IB Deal: A FREE margarita or Agua Fresca when you spend £15 or more (Sunday – Thursday).
Location: 53 Frederick Street, Jewellery Quarter, B1 3HS
LA-POP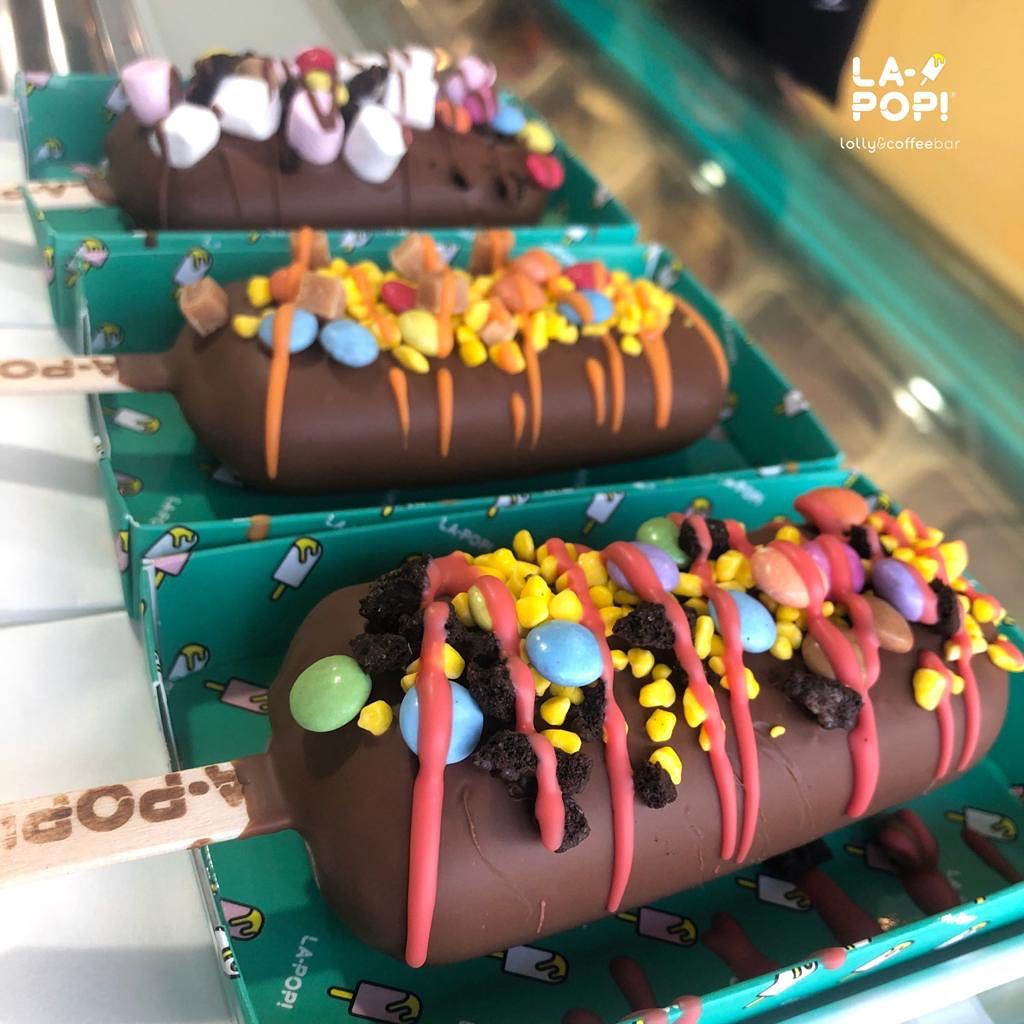 This build-your-own gelato lolly bar is the perfect place for little kids and big kids alike to get creative, have fun and enjoy a tasty treat all in one! Choose your base lolly from a range of hand-crafted gelato lollies in a huge array of flavours (all made from locally-sourced, organic milk) or choose one of their sorbet lollies as your base instead. Once you've chosen your base, the fun can begin. First you dip your lolly in a chocolate of your choice, then you adorn it with whatever toppings you fancy (from chopped nuts to marshmallows, crushed Oreos, sprinkles or crunchy caramel, there are loads to choose from), then you enjoy your very own popsicle creation. Each time you go back, you can try a brand new combination and the fun never stops. Find your inner popsicle artist and create your own bespoke creations at LA-POP – it doesn't get more fun than that!
IB Deal: 10% off the bill
Location: 38 Islington Row, Edgbaston, B15 1LD
Fox & Chance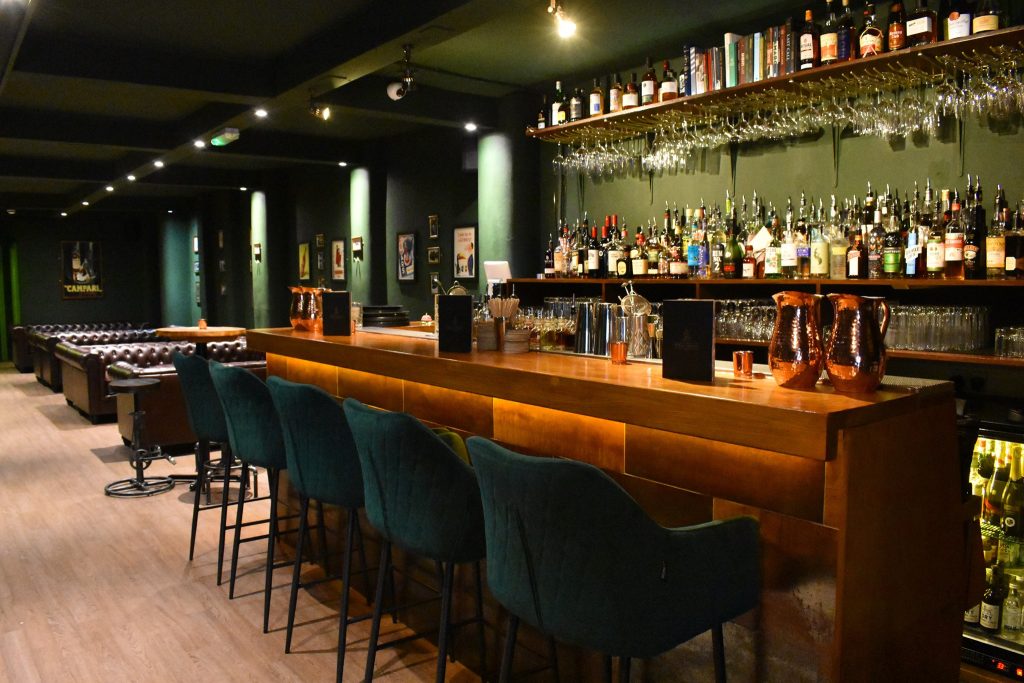 This wonderful cocktail bar can be found in the heart of Birmingham's City Centre, where they offer their visitors a relaxing and enjoyable cocktail drinking experience. On their menu are a range of original serves, alongside classic cocktails and a considered selection of alternative drinks (for those non-cocktail loving heathens out there). The interior is stylish yet comfortable, the staff are friendly, and the cocktails are dangerously drinkable. As soon as you step through the door you will feel right at home (the venue exudes neighbourhood bar vibes, despite its city centre location, with the plush bar stools fondly reminding us of Little Red Door in Paris), and as you settle into a cosy corner with your drink in hand we think you'll find it quite difficult to leave.
IB Deal: 10% off the bill.
Location: 45 Pinfold Street, B2 4AY
Ikigai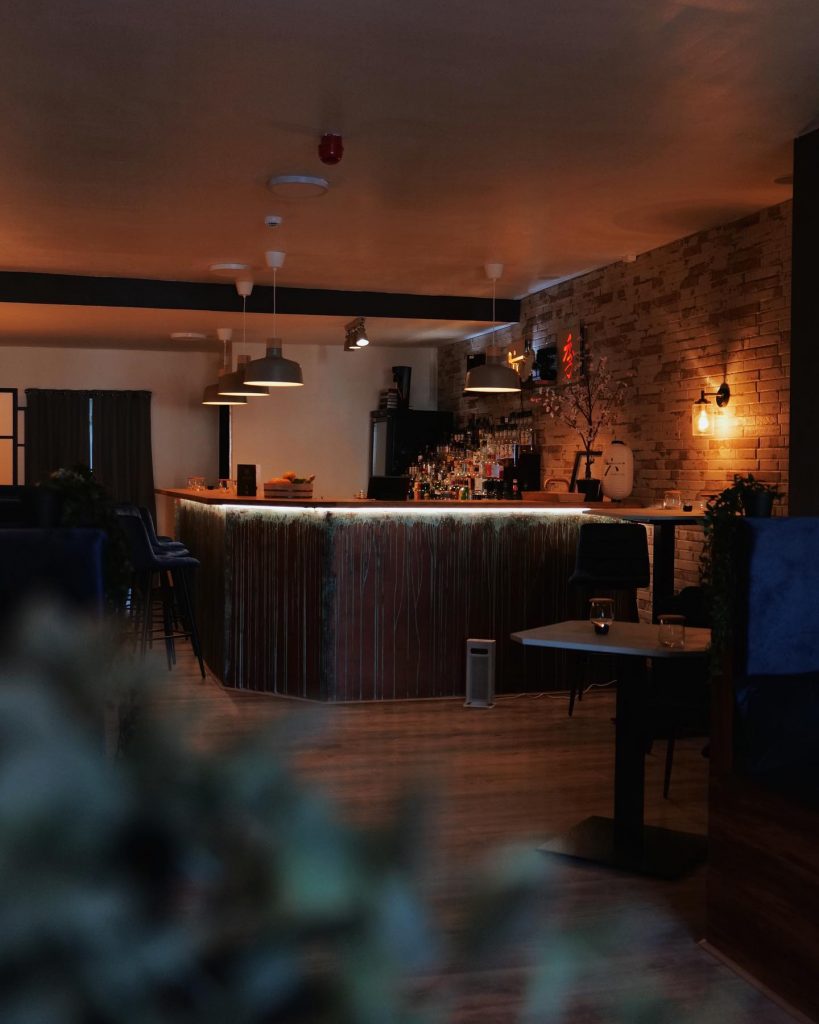 Inspired by all things Japanese, this neighbourhood bar serves a range of cocktails based around seasonal Japanese ingredients, alongside a selection of beers, soft drinks, sake and hot drinks. The interior is minimal but cosy, with Japanese influences. The bar was inspired by Izakaya culture (post-work informal drinks with snacks, popular in Japan), and is a truly great place to unwind after a long day at the office, or to have a relaxed drink on the weekend. If you love Japanese flavours or you're intrigued to find out more, we recommend a trip to Ikigai.
IB Deal: 10% off the bill.
Location: 1266 Pershore Road, Stirchley, B30 2XU
Red Brick Market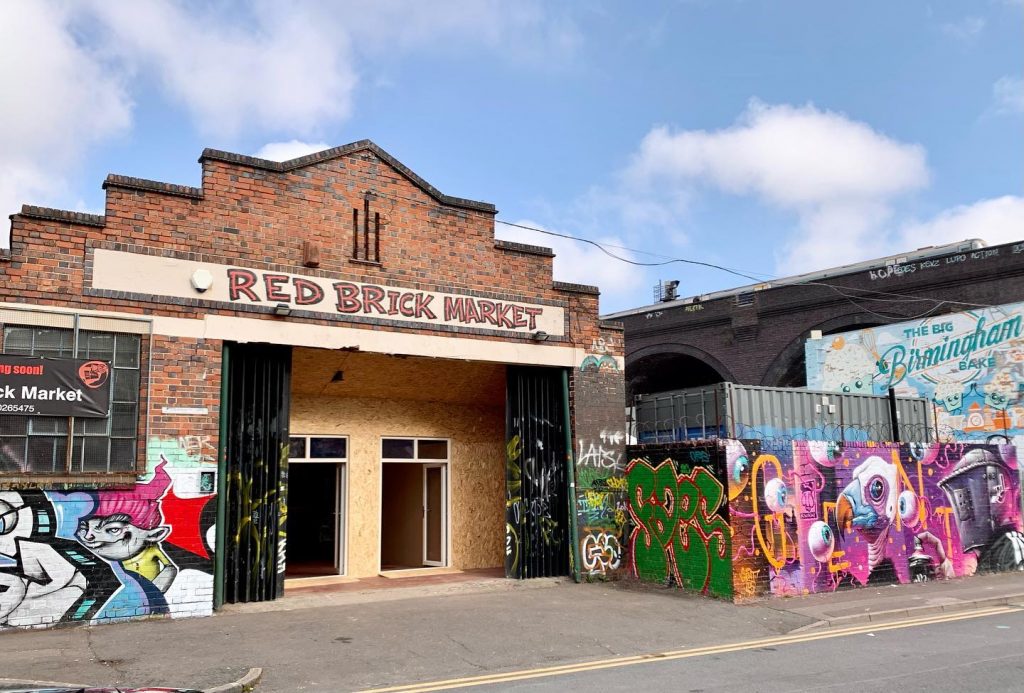 What if we told you that by visiting one independent, you could in fact visit a whole host of amazing independents all under one roof? Well, you can! Enter, Red Brick Market – a collection of local, independent artists, makers, creatives and sellers, all under one roof for you to browse, discover and shop amazing local products in one visit. For a shopping experience like no other, head to Red Brick Market and see what incredible hidden gems you can discover in this treasure trove of indie goodness. Spoiler alert: you'll find the Queen of hot sauce, Pip's Hot Sauce, housed within. A trip to her pop-up shop is a must to stock up on your fave hot sauces.
IB Deal: 10% off all purchases at Pip's Hot Sauce in Red Brick Market
Location: 119 Floodgate Street, Digbeth, B5 5SU
Twist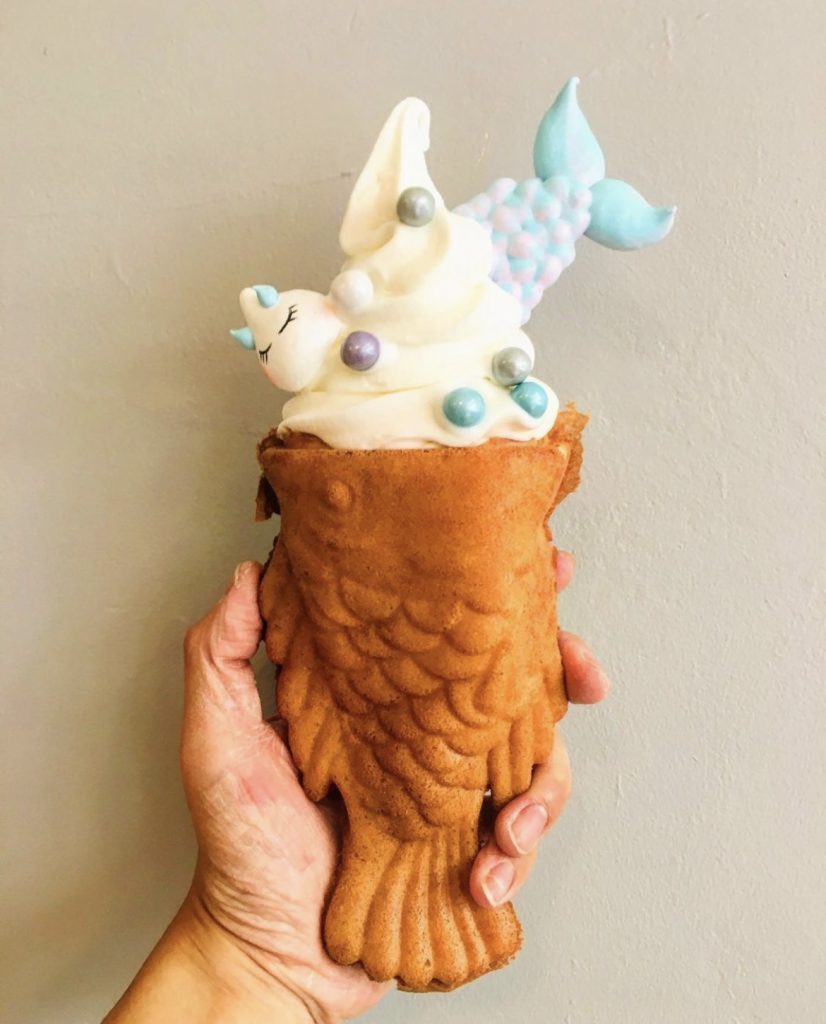 This awesome hidden gem of a cafe has made a name for itself, serving up tasty and thirst-quenching bubble tea (a tea-based drink that originated in Taiwan and is sweetened with fruit, milk or syrups and embellished with small, chewy tapioca balls). Since then, they have diversified into delicious frozen yoghurt, taiyaki (a fish-shaped waffle cone, filled with frozen yoghurt and decorated to look like a unicorn and more) and cute and colourful character macaroons. You can even get adorable character meringues to float on your bubble tea, so it looks like the cutest bath-time scene ever. A winner for your belly and your Instagram feed – get down there and discover them for yourselves.
IB Deal: 10% off all drinks
Location: 3 Ethel Street, B2 4BG
The Bookshop On The Green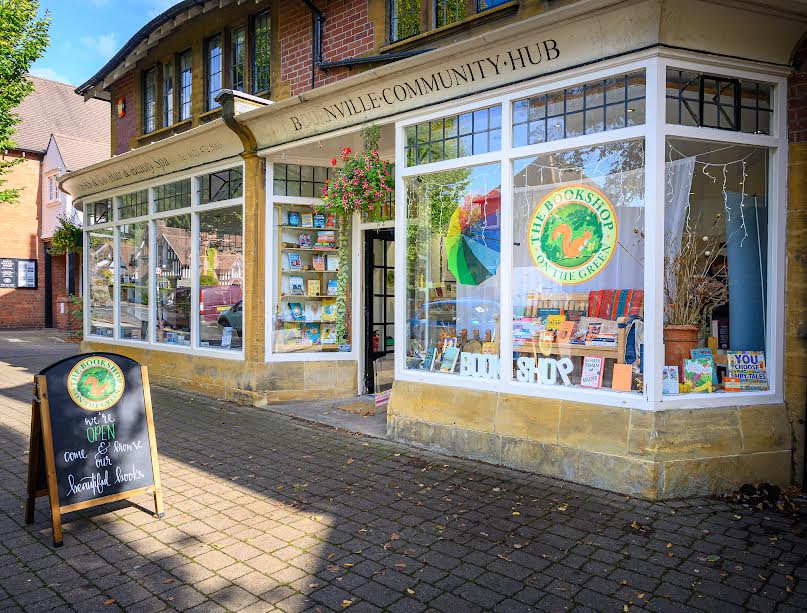 There's nothing like getting stuck into a really great book. But instead of heading to those big, faceless corporations for your next novel, head to the wonderful independent The Bookshop On The Green, where they stock a thoughtfully-curated selection of books. Find everything from the latest bestsellers to classics, non-fiction and more at this wonderful literary haven. They have a particularly good selection of children's books and the friendly team are more than happy to offer suggestions or order in additional titles to be collected in a couple of days. Don't forget to check out their eye-catching and creative window displays too.
IB Deal: 10% off purchases (excluding National Book Tokens and Bournville Hub Author Events)
Location: Bournville Hub, Bournville, B30 2AA
Qbox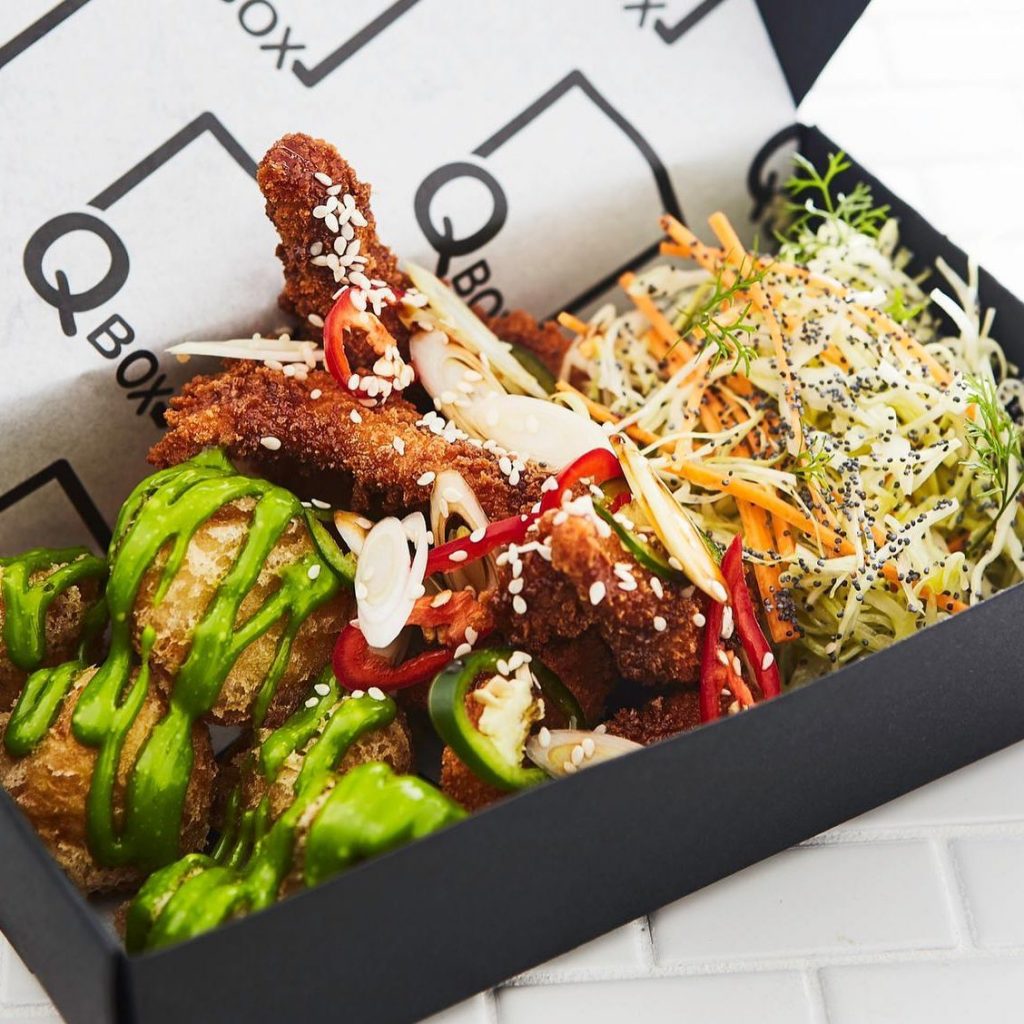 This Harborne-based independent is all about bringing a taste of fine dining to the comfort of your home, through their fine dining take-away boxes. They offer delicious take-away style meals made using the very best seasonal ingredients and expert techniques to give you a restaurant quality experience you can enjoy at home. All the flair and finesse without any of the fuss (fine dining whilst sitting at home in your PJs, what's not to love?). They offer lunch, dinner and Sunday lunch options, as well as speciality coffee, pastries and sourdough to-go. If you haven't discovered Qbox yet, order one of their incredible meals to see the magic for yourself.
Location: 49 High Street, Harborne, B17 9NT
Morridge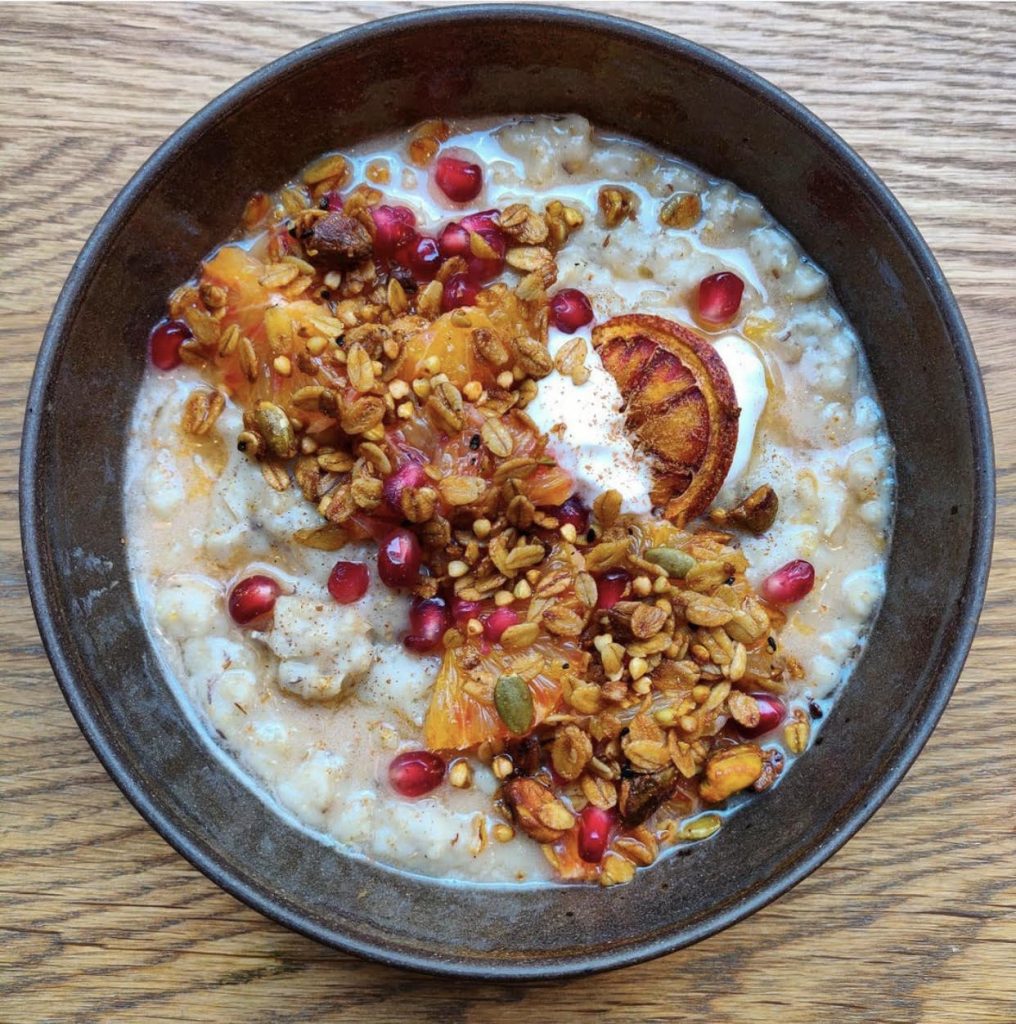 This brilliant city centre cafe is dedicated to all things oats and coffee. They started life serving their signature porridge from a converted tricycle and thanks to their delicious and aesthetically pleasing breakfast offering they gained such popularity that they were able to open their very own coffee shop. Here you'll find that same delicious signature porridge finished with wonderful seasonal toppings, alongside other breakfast, brunch and lunch dishes (think homemade granola, oat pancakes, oat cookies and loads more), as well as coffees, teas and more. The coffee shop itself is welcoming and relaxing with fun retro décor and cosy corners to enjoy. Your new favourite coffee shop is waiting for you…
IB Deal: 10% off the bill
Location: 14 Temple Row, Great Western Arcade, B2 5HG
Liv's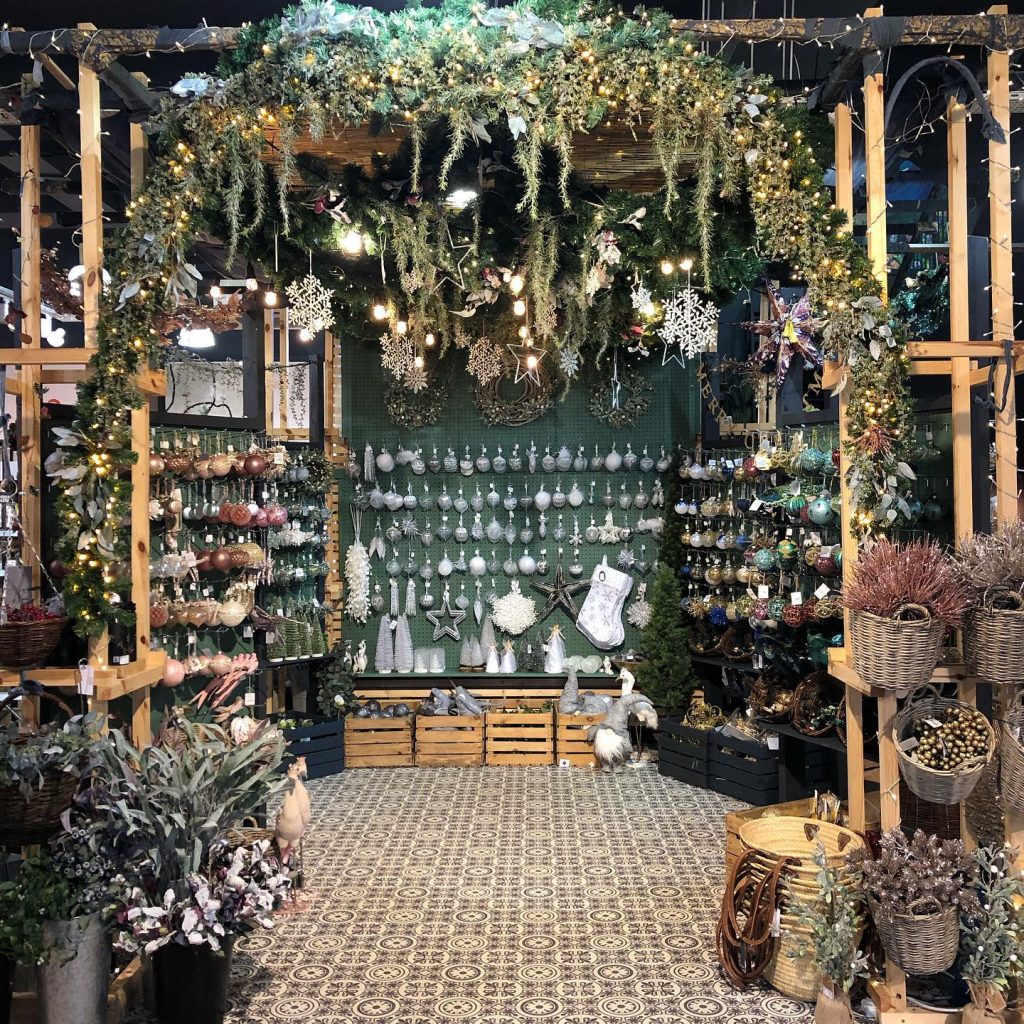 If you're yet to discover the wonderful Liv's, you're in for a real treat – it's an Aladdin's Cave of homeware packed full of treasures just waiting to be discovered. This Norewgian-inspired homeware store is known for the eye-catching displays and stocks an ever-changing range of stylish pieces for your home, as well as distinctive gifts, reclaimed-wood furniture, and more. Head to Liv's to pick out those perfect pieces that will help make your living space cosy and comfortable.
IB Deal: 10% off all purchases in store
Location: 32-34 Mill Lane, Solihull, B91 3BA
Chance & Counters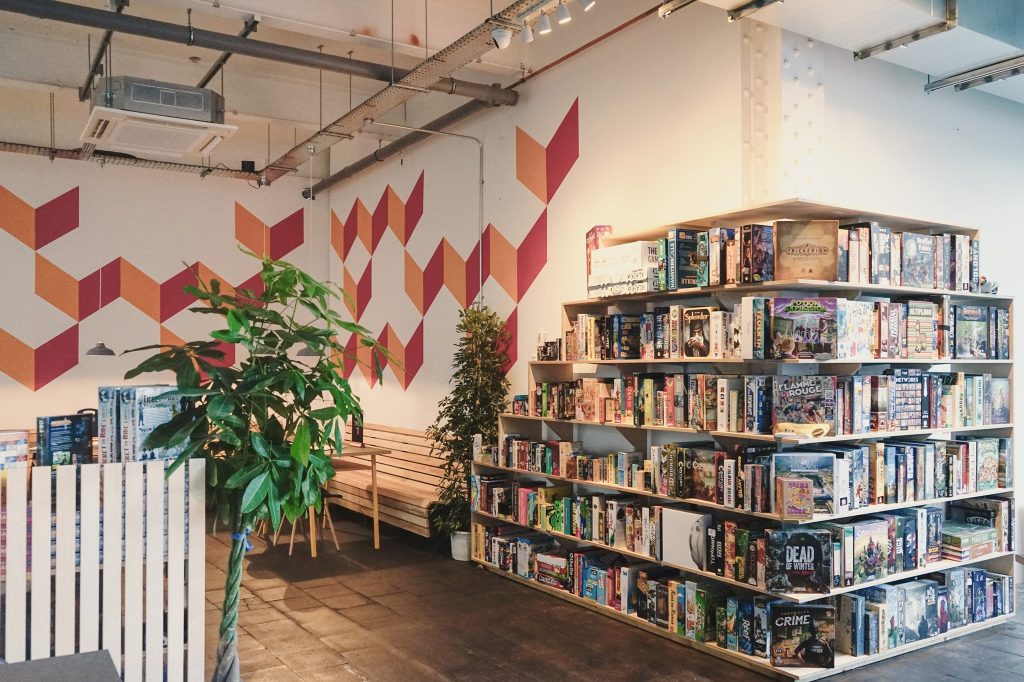 If you like your coffee with a side of competition, then Chance & Counters is THE place for you. This brilliant board-gaming cafe is home to nearly 500 different games to play, from family favourites to new releases. During the day they serve coffees, teas, shakes and smoothies alongside their all-day diner-style food menu, featuring burgers, tacos, wings, fries and more. If you want to kick things up a notch, come evening they also offer craft beer, cider and cocktails. The perfect way to spend your afternoon – playing games, enjoying tasty food and drinks, and hanging out with your favourite people.
IB Deal: 15% off the bill
Location: The Custard Factory. Gibb Street, B9 4AA
Lil's Parlour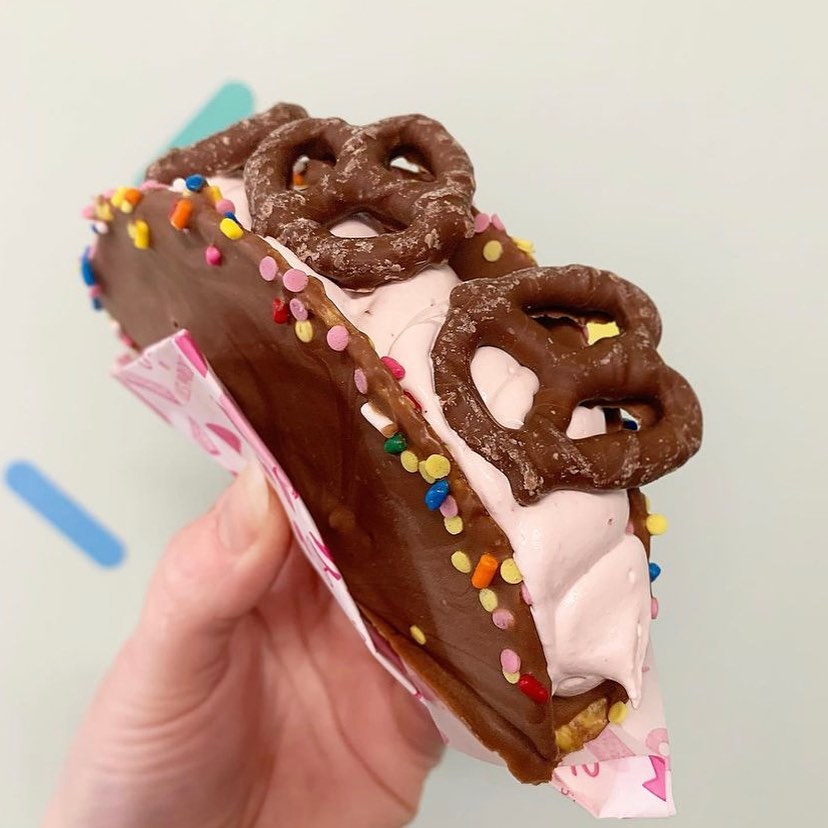 On those days when your inner child needs to burst free and enjoy something truly FUN, a trip to Lil's Parlour is a must. This hidden gem is a sugar palace, packed to the rafters with the most nostalgic, creative treats around. From homemade wagon wheels to epic soft serve creations adorned with retro sweets, and huge slabs of indulgent brownies to fluffer nutter chocolate tacos, these are no ordinary baked goods and sweet treats! Passionate about using only the best ingredients to make their epic creations, this fun and quirky tuck shop is the place to go to take a trip down memory lane and indulge your sweet tooth. Quirky and fun, you must go check out Lil's Parlour for the ultimate sugar fest.
Location: 4-6 West Heath Road, Northfield, B31 3TG
Al Bader Restaurant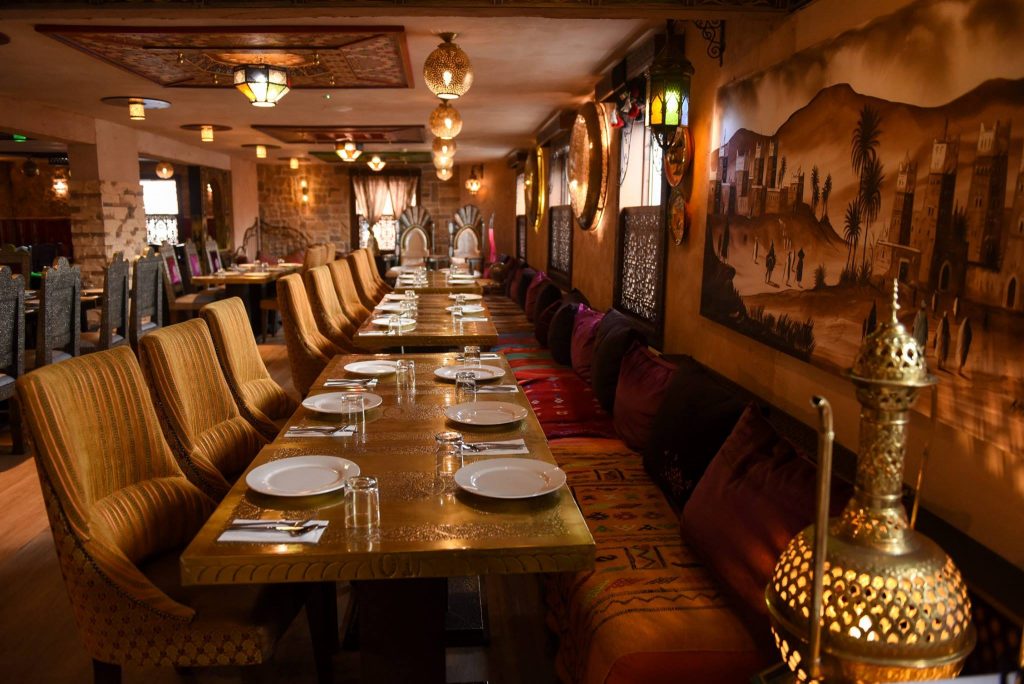 Specialising in Moroccan and Lebanese cuisine, Al Bader Restaurant is known for their friendly service and great tasting dishes. Settle into one of the cosy booths and order yourself a Moroccan inspired feast. From tagines to shawarma and grilled meats to falafel, moussaka and hummous, their menu is packed with firm favourites and vibrant, flavourful dishes. Go discover Al Bader for yourself and we're sure you'll be back time and again.
Location: 178-182 Ladypool Road
Topokki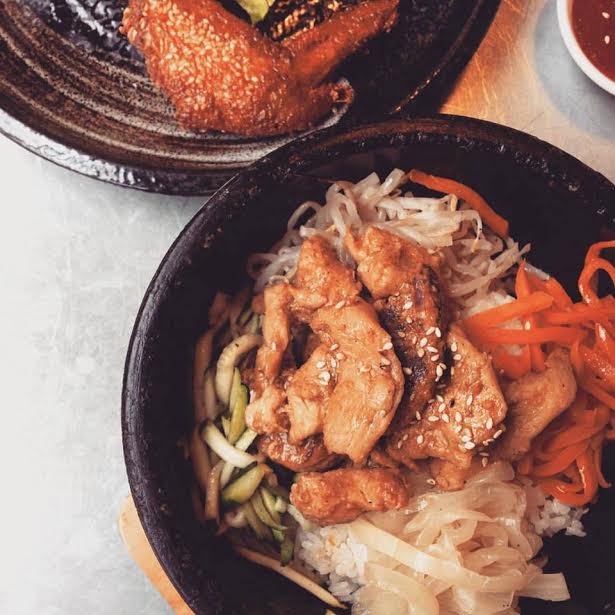 For a taste of amazing Korean dishes, Topokki is an absolute must. Whether you're new to Korean food or you're a life-long fan, Topokki is a great place to get your fix. The Bibimbap is a great place to start if you're new, but there are so many amazing dishes to try, you'll need more than one visit to explore the menu. Simple and easy-going, Topokki is all about giving you a vibrant plate of food that leaves you satisfyingly full and with a huge grin on your face. The service is excellent, the portions are large and it's all very, very reasonably priced. So if you're looking for something a little different and want to thrill your taste buds, then perhaps an adventure to Topokki is in order.
Location: 1C Hurst Street, B5 4TD
Look In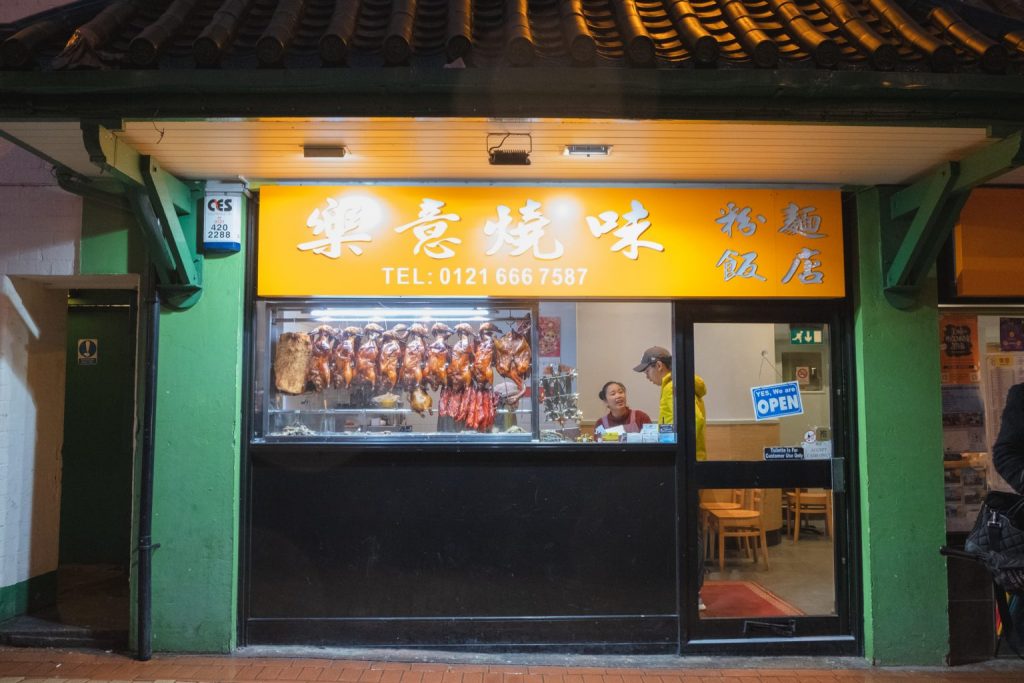 Hidden away in the depths of Chinatown is a lesser-known gem of a Chinese restaurant, but arguably one of the very best. If you love Chinese food, this place really needs to be on your radar. Specialising in mouth-watering roast meats served over fluffy white rice, Look In is the ultimate in Chinese comfort food. A favourite of those in-the-know (many who love Peach Garden will tell you that Look In is EVEN better – a very strong accolade but that's all down to personal preference, and we declare that both are immensely awesome and worthy of your custom), Look In is a true hidden gem and a popular place to indulge in delicious Chinese roast pork and duck. Just as well-known for their window displays as they are for their delicious food, a trip to Look In is a must for any foodie on the search for authentic Chinese comfort food.
Location: 6 Ladywell Walk, B5 4ST
Raja Monkey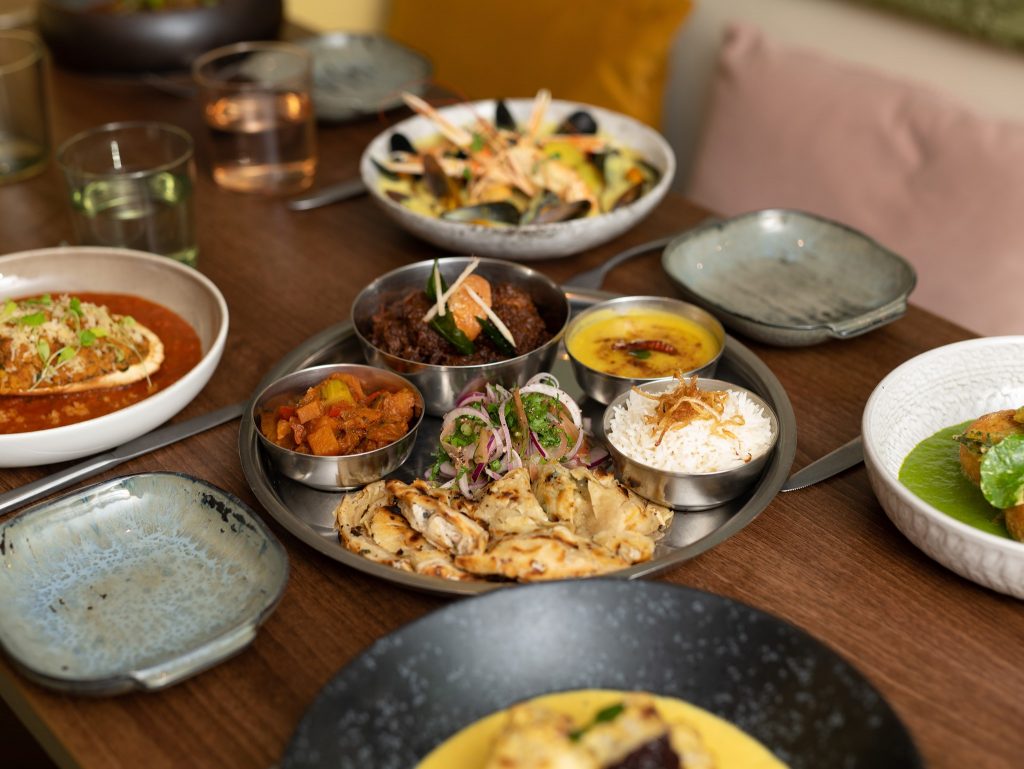 If you love Indian food, a trip to Raja Monkey is a no-brainer. Their elevated take on classic Indian dishes makes your mid-week curry that little bit more special. They have a curated selection of curries and Dawat (small plates) to choose from, as well as Thali (your choice of curry with rice, dhal, salad, seasonal vegetables and paratha). For something a bit different, choose one of their signature dishes such as the Monkfish Moilee (tandoori roasted monkfish with moilee sauce), Konkan Coastal Crab (dressed crab, coconut, konkan tamarind, chilli), or Oxtail Lal Mans (slow cooked oxtail, kasmiri chillies) and grab a side of crushed masala potatoes with harissa mayo to level up your meal.
IB App Deal:  20% off the bill (Sunday – Thursday, anytime) or 20% off the bill (Friday, 5:30pm – 6:30pm + Saturday, 5pm – 6pm)
Location: 1355 Stratford Road, Hall Green, B28 9HW
Dezhou Style Braised Chicken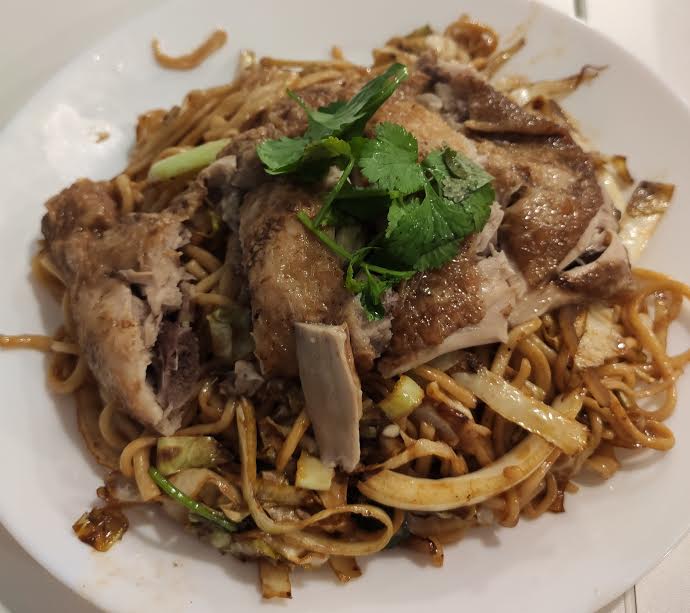 Photo: @karmenloveca
This restaurant does exactly what their name suggests – they specialise in Dezhou Style Braised Chicken. The chicken is braised overnight and the noodles are made fresh to order for some of the freshest noodles you'll ever taste. Watch the staff hand-pull the noodles while you wait for your food (for an added element of theatre), safe in the knowledge that these are truly the freshest noodles in town. The portions are generous and very reasonably priced. If you love chicken and noodles this is definitely the place to go.
Location: Unit B109 Arcadian Centre, 70 Hurst Street, B5 4ST
Upstairs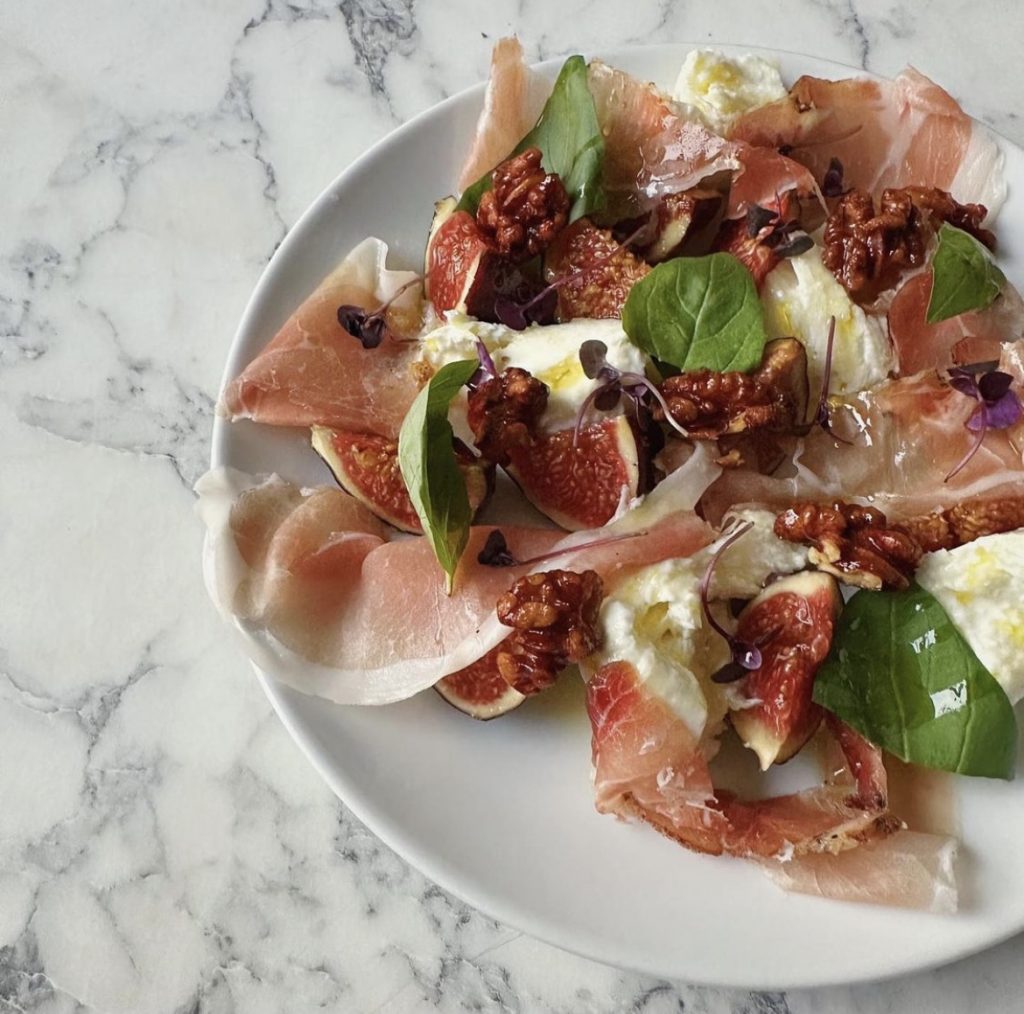 Nestled above local favourite wine bar, Grace + James, Upstairs is a little neighbourhood bistro doing big foodie things. They burst onto the indie radar with their foodie favourite brunch dish of Aged Beef Fat Hash Brown, Black and White Pudding, Fried Duck Egg, House Brown Sauce, and then took things to the next level when they started offering insane Sunday Roasts. If somehow you've still not heard of Upstairs, you need to put them next on your 'to visit' list. They now offer an incredible, seasonal menu of the most delicious small plates around along with their epic Sunday roasts. This place is pure foodie heaven. Keep an eye on their Instagram page for each week's menu, it reads like poetry.
Location: 25 York Road, Kings Heath, B14 7SA
Pepper Chef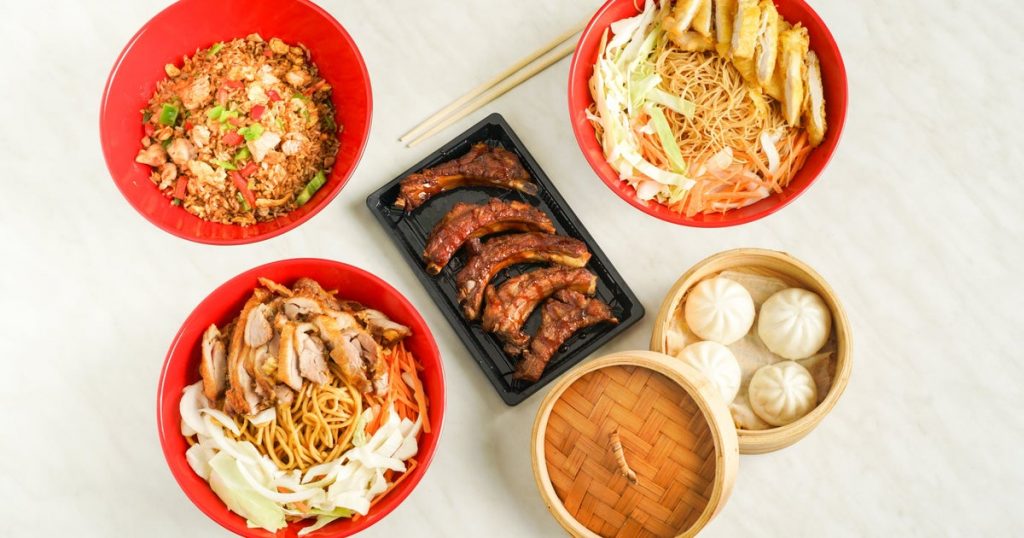 This restaurant is a popular choice with visitors and locals alike. They serve lots of favourite dishes from noodles to Dim Sum and Szechuan spicy dishes to BBQ. An all-round crowd pleaser, if you love Chinese food and haven't discovered this brilliant restaurant yet, you can't go wrong with a trip to Pepper Chef. Head to Chinatown next time the cravings hit and grab a seat in Pepper Chef. We guarantee you will leave with those cravings satisfied.
Location: 1B Hurst Street, B5 4TD
Caneat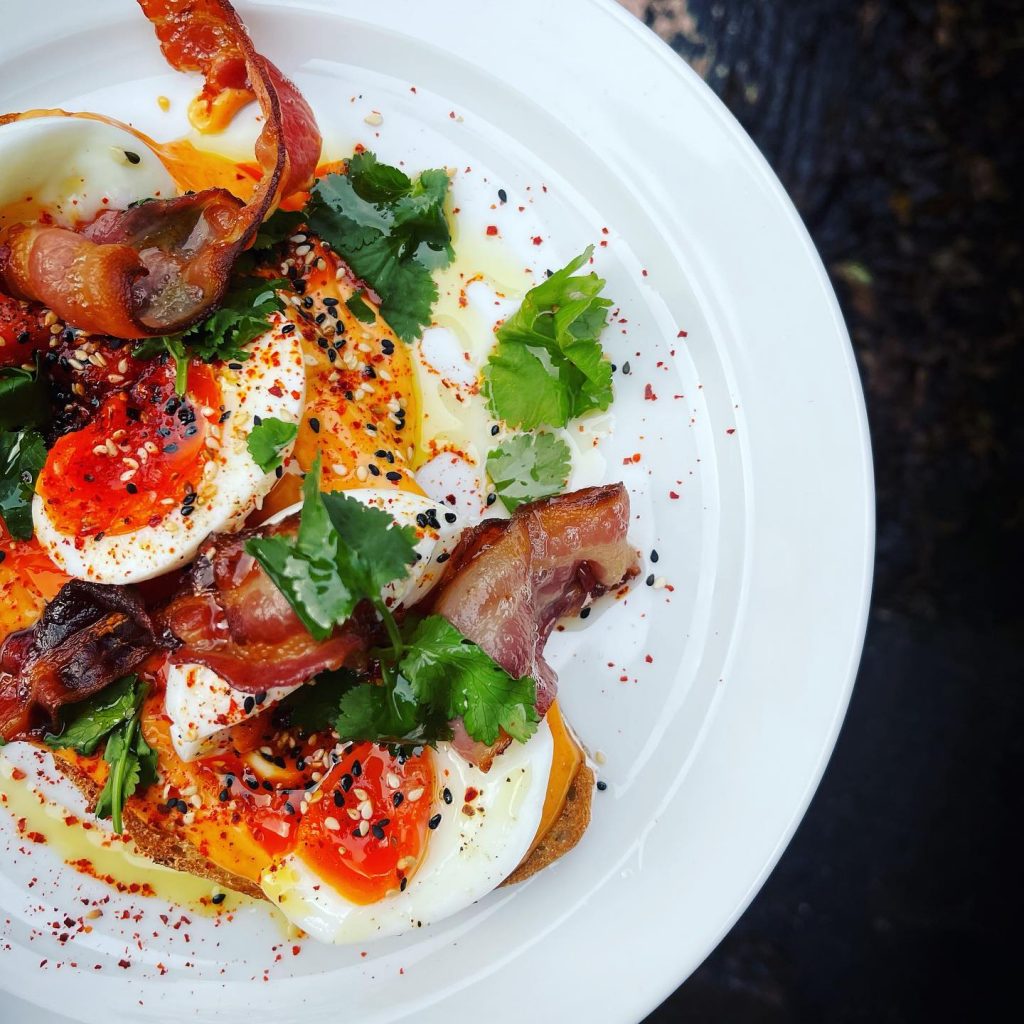 If you love amazing food, you'll definitely love Caneat. The concept is simple: they take wonderful, seasonal ingredients and they turn them into delicious plates of food that are irresistible and will keep you coming back again and again. Open for breakfast, brunch and lunch all week, alongside coffee and cakes too, this little independent should be on everyone's 'to visit' list. Go and get your fill of dishes like their legendary 7 minute eggs (with gochujang mayo, sesame, coriander, toast) or banana bread with peanut butter, mango jam, candied pumpkin seeds, spiced syrup. This place is ridiculously good!
Location: 1397 Pershore Road, Stirchley, B30 2JR
Ken Ho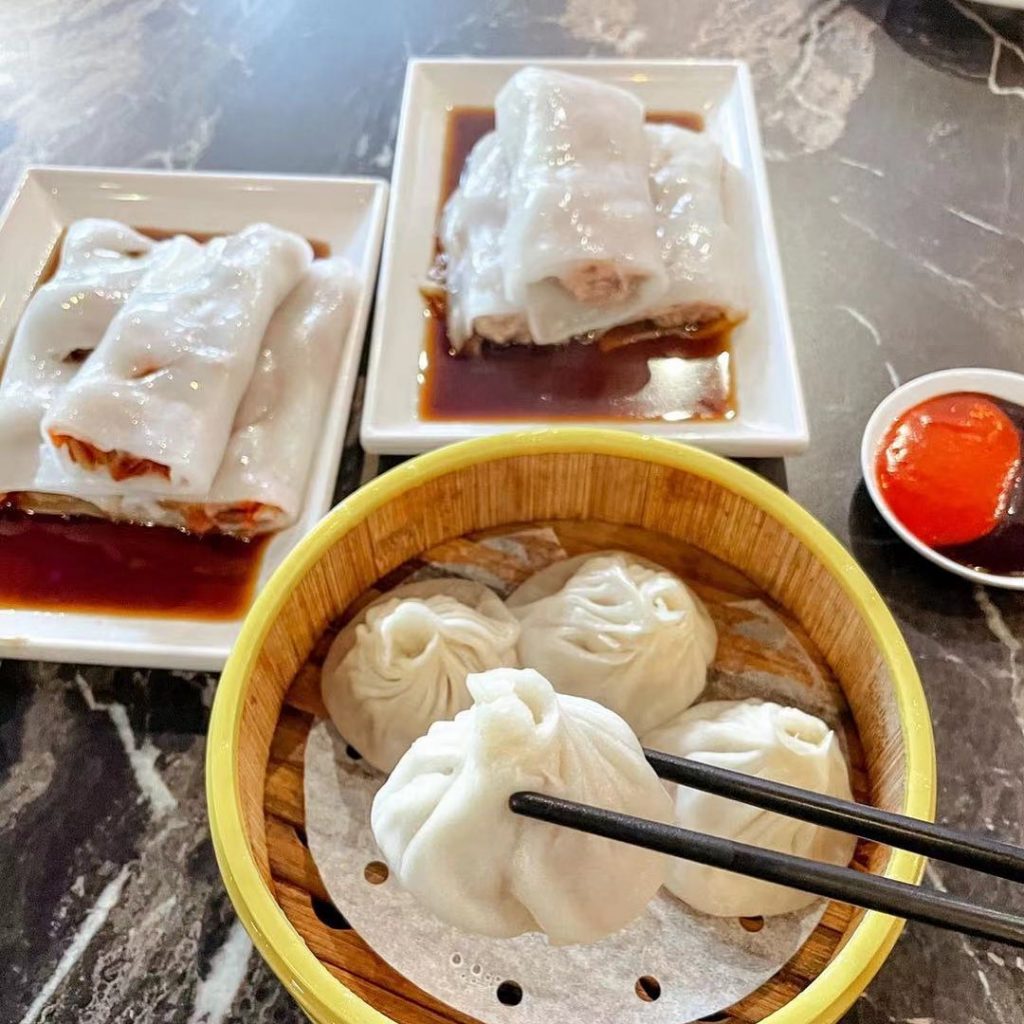 Found in Birmingham's Southside, just around the corner from Birmingham Hippodrome, this Cantonese restaurant is all about serving Chinese dishes with flair. Known for their authentic dishes, delicious Dim Sum, traditional Chinese roasts and friendly service, this is a great place to get your Chinese food fix. The décor is warm and inviting, perfect for both casual dining and special occasions. If you're yet to discover Ken Ho, go check out this restaurant right away.
Location: 41-43 Hurst Street, B5 4BJ
Viceroy Tandoori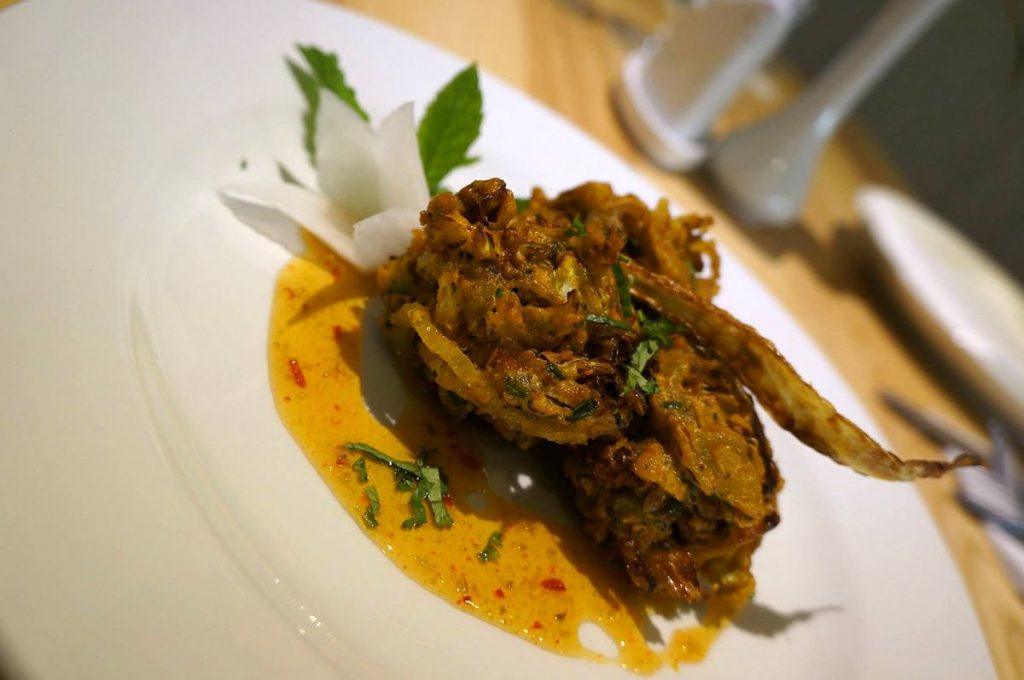 Birmingham is renowned for its magnificent Indian cuisine, and with so many amazing restaurants to choose from, where do you go next? Viceroy Tandoori is the answer. Secreted in the depths of the Jewellery Quarter, Viceroy Tandoori is a seriously brilliant Indian restaurant. With a rather large menu packed with special dishes, they have a good range of meat, vegetable and seafood dishes to try, with plenty to keep you coming back again and again. If you're in the mood for a classic Indian take-away dish, they have these too – and they are some of the tastiest around. If you're on the lookout for a great Indian restaurant with lots of exciting dishes, head to Viceroy Tandoori.
Location: 108-109 Icknield Street, B18 6RZ
Shababs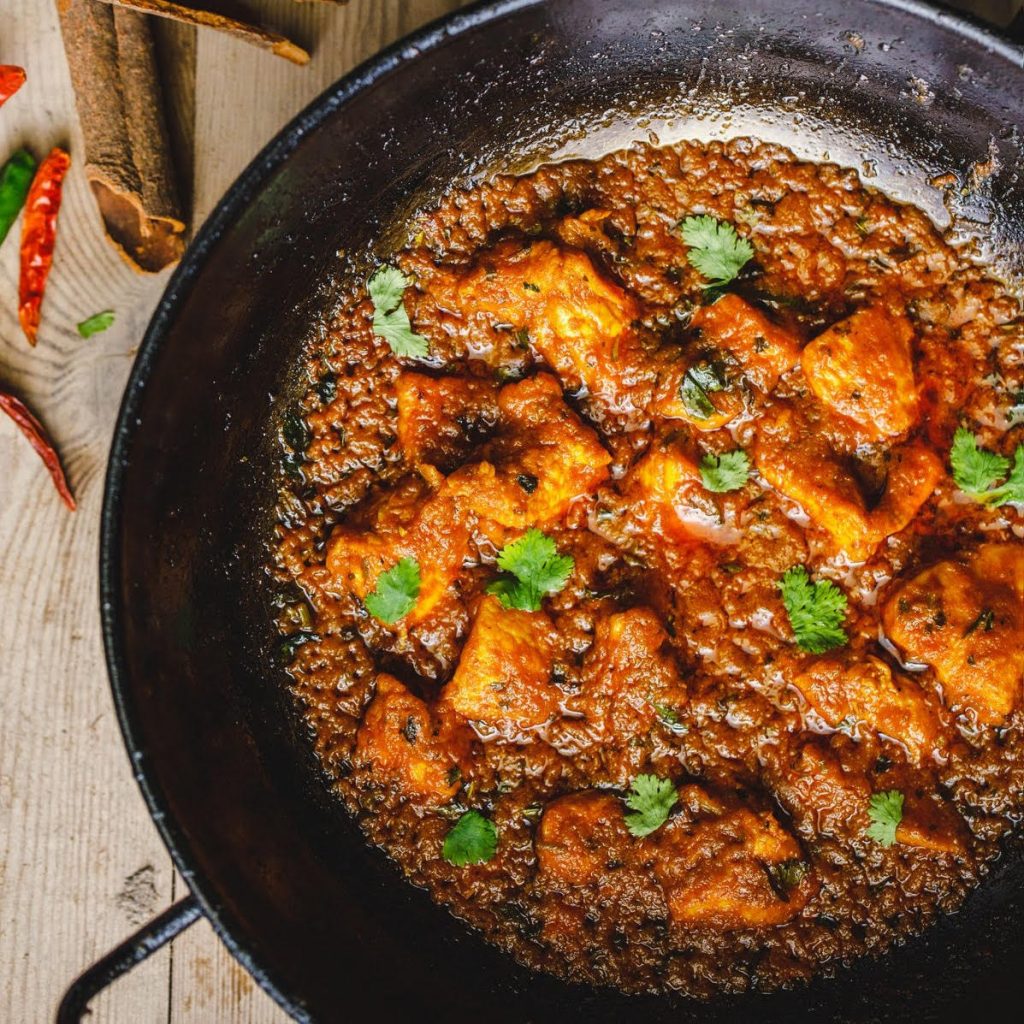 Found within the Balti Triangle, Shababs is widely considered as one of the best Balti restaurants in Birmingham. Their ethos is all about simple food, done well, consistently. Originally founded in 1987, they have stood the test of time, and are one of only a handful of truly authentic Balti restaurants left in the city. They pride themselves in offering diners an authentic and satisfying experience through their delicious dishes, cooked in traditional ways, and their friendly staff. If you haven't visited Shababs, we recommend you go right that wrong immediately and enjoy an authentic and highly delicious Birmingham Balti. And don't forget to order one of their huge family naans – it's a showstopper.
Location: 163-165 Ladypool Road, B12 8LQ
COCOBAB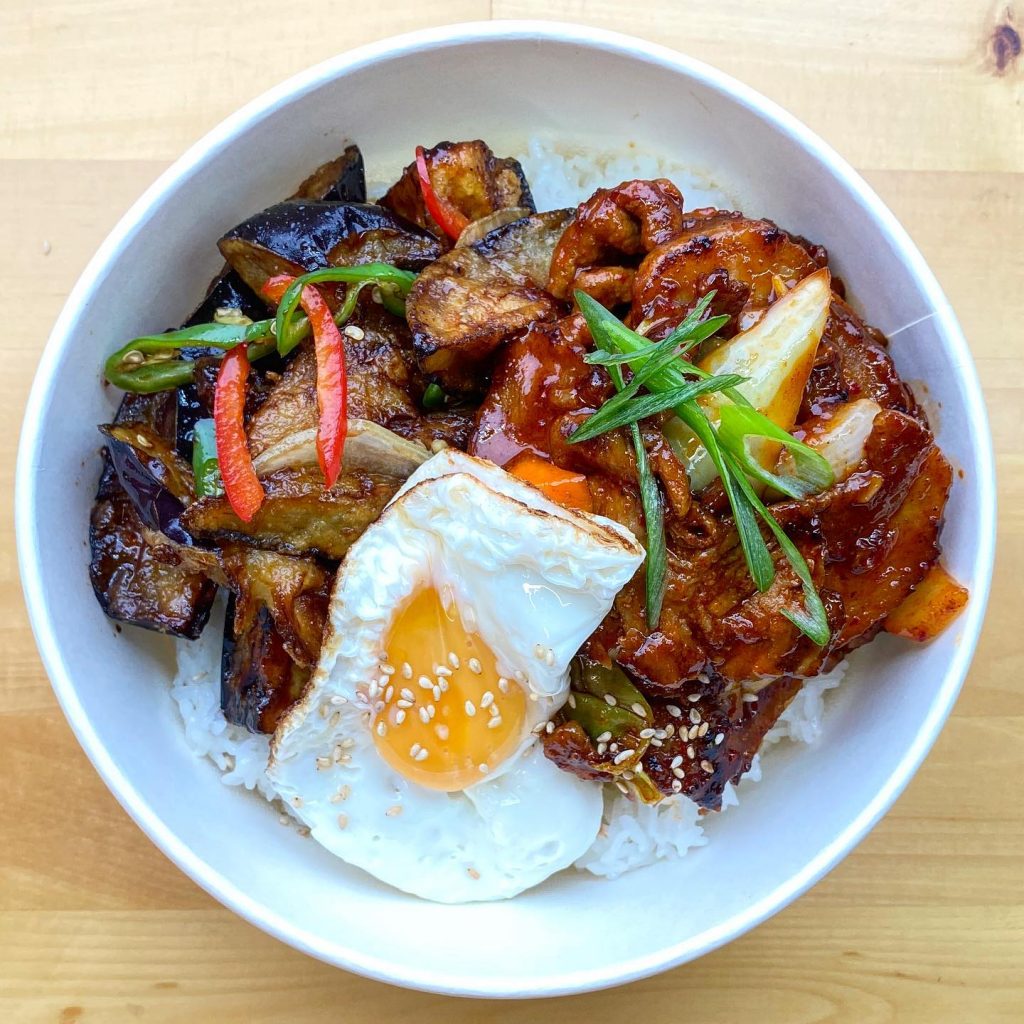 Do you love Korean food? Then you have to check out COCOBAB – the takeaway shop serving casual Korean dishes. They have lots of delicious dishes to try on their menu, from Korean Fried Chicken to Bibimbab and Kimbab (Korean style sushi roll) to Japchae (stir-fried Korean glass noodles with vegetables and/or meat). Next time you feel like ordering a take-away, why not give COCOBAB a go for some delicious, authentic, quality dishes that will satisfy that take-away craving.
Location: 23 Raddlebarn Road, B29 6HH
Levain & Cherry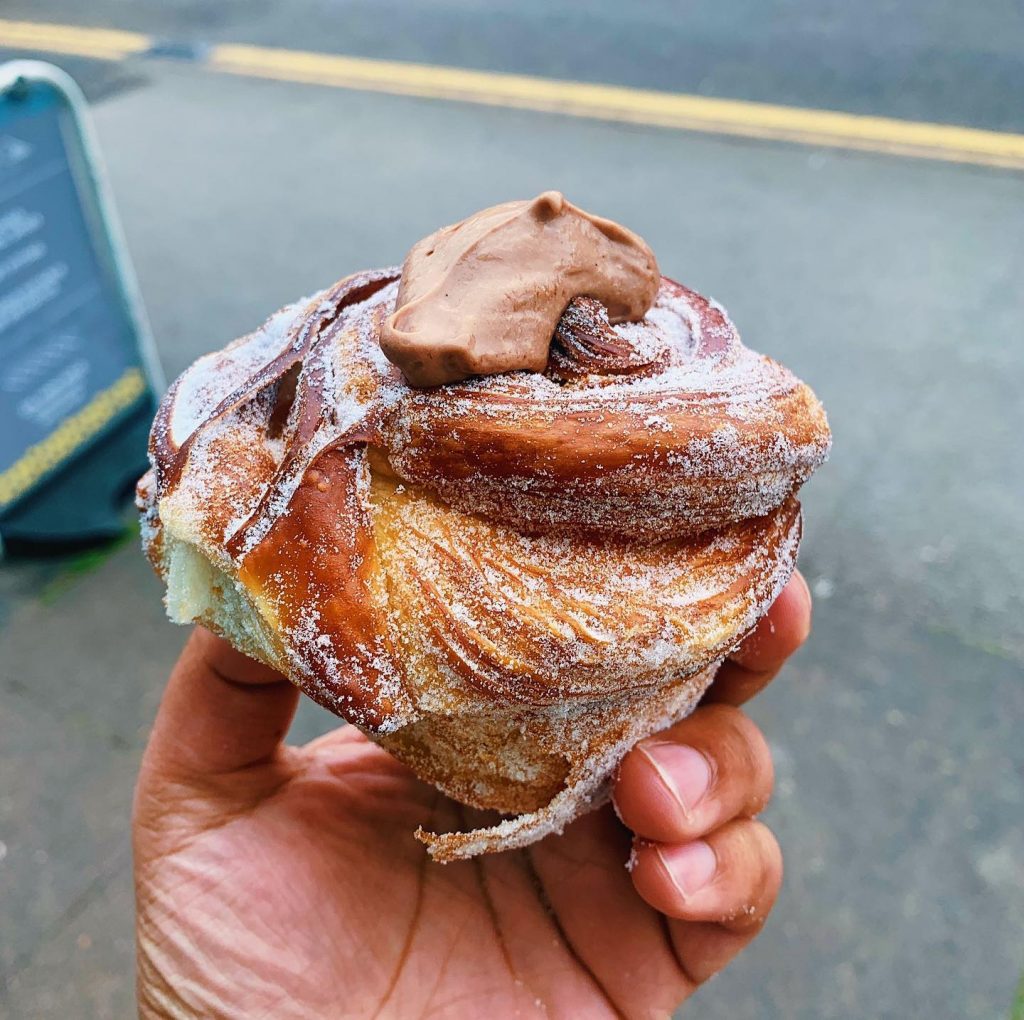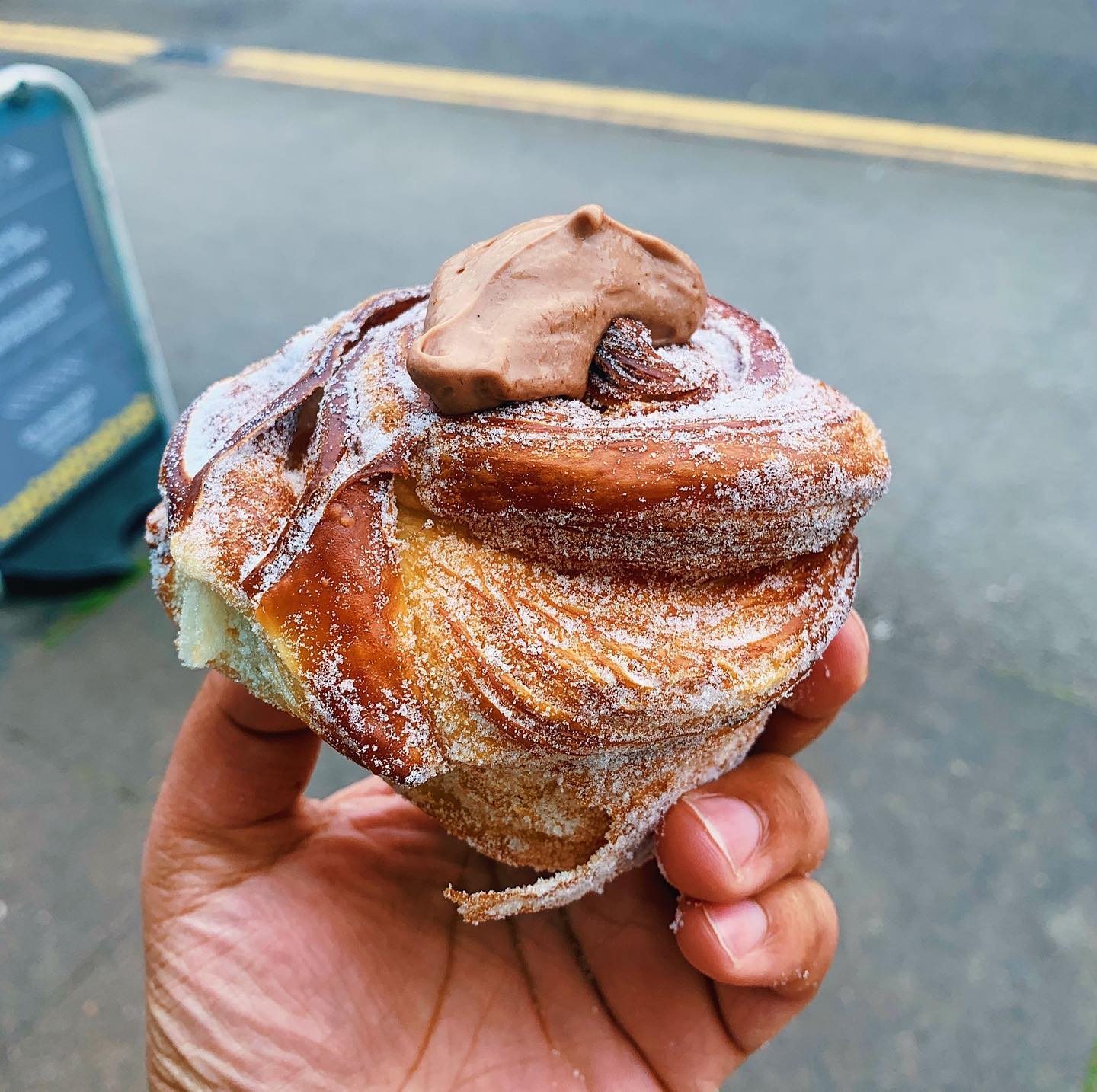 This independent French artisan bakery produces some of the finest baked goods in the city. From amazing sourdough loaves and baguettes to the flakiest, butteriest croissants you've ever seen, their baked goods are utter perfection. Paying homage to amazing French bakeries, they only use organic flours from Moulin Viron – a family-run flour mill located just outside of Paris. Most of their products are made with Levain (sourdough) and trust us when we say that after just one bite you'll think you've died and gone to pastry heaven. If you need to up your bread game (you definitely do) then head to Levain & Cherry for ultimate bread goals.
IB Deal: 10% off all purchases
Location: King's Court, High Street, Kings Heath, B14 7JZ
Part 2, coming soon…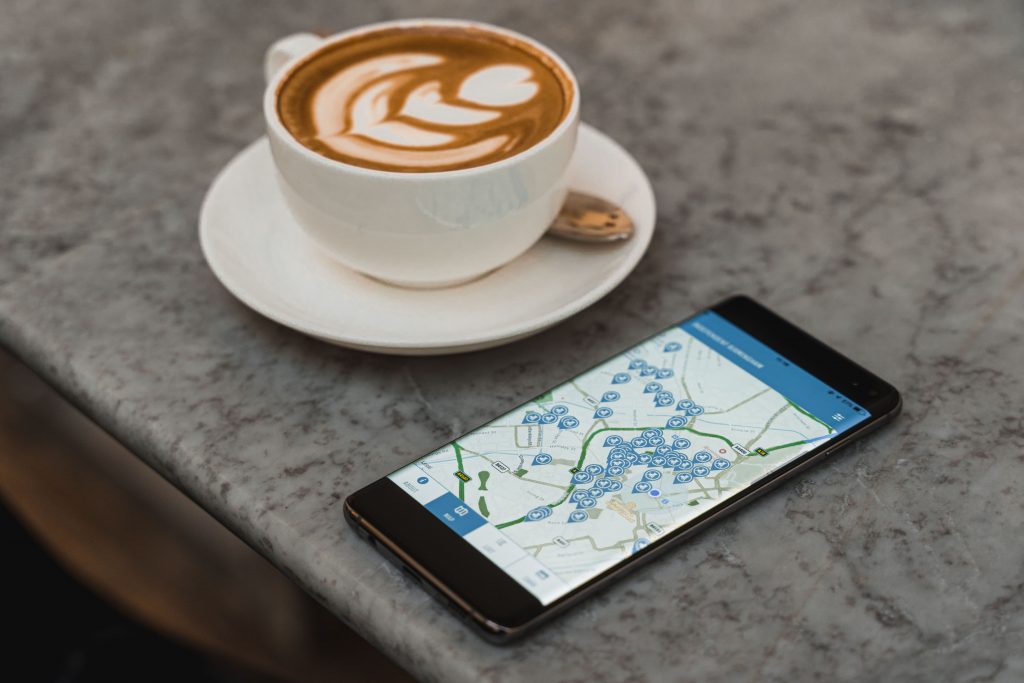 Download the Independent Birmingham App now and enjoy up to 25% off (alongside exclusive 2-for-1 offers, freebies, and more) at over 170 of the very best independents across Birmingham and Solihull – all for just £1.99 a month!
Download the IB App here.
The IB App features a list of over 170 terrific independents across Birmingham and Solihull for you to discover and support (with more added all the time), alongside an interactive map, filters (so you can filter by category, day, and area) and a Wish List so you can create your very own bespoke 'to visit' list. IB Membership is just £1.99 a month and it helps to keep this vital platform alive and allows us to keep doing what we do best – supporting Brum's marvellous independents, and shining a light on our wonderful city