IN OUR LINE OF WORK, THE PHRASE 'HIDDEN GEM' IS ONE THAT IS OFTEN OVER-USED.
We chronicle Birmingham's independent culture with the hope that our articles not only shine a spotlight on the local businesses doing something different and special in our city, but with the hope that our words inspire you to get out there and explore Birmingham like never before. To look at the streets and the skylines in a different way, to consciously make an effort to seek out the brilliant and intriguing independents that are dotted about Birmingham, and to use Independent Birmingham as a means of rediscovering your city.
Independent businesses are the life-blood of our city. They are the innovators, the game-changers and where they lead, the chains follow. Due to high rent prices in the city, alongside other factors, often our independents (the cafes, bars, restaurants, theatres, cinemas, pubs and shops that lend a unique character to Birmingham) are tucked out of the way down side streets or are located in areas deemed 'less desirable' due to low footfall.
We're here to shine a light on these magnificent local businesses, tucked out of sight but forever holding a place in our hearts. Continuing our 'Hidden Gems' series, here is our glorious guide to 40 Fantastic Hidden Gems That You Need To Visit In Birmingham (Part 2).
Read Part 1, here.
Silver Tree Bakery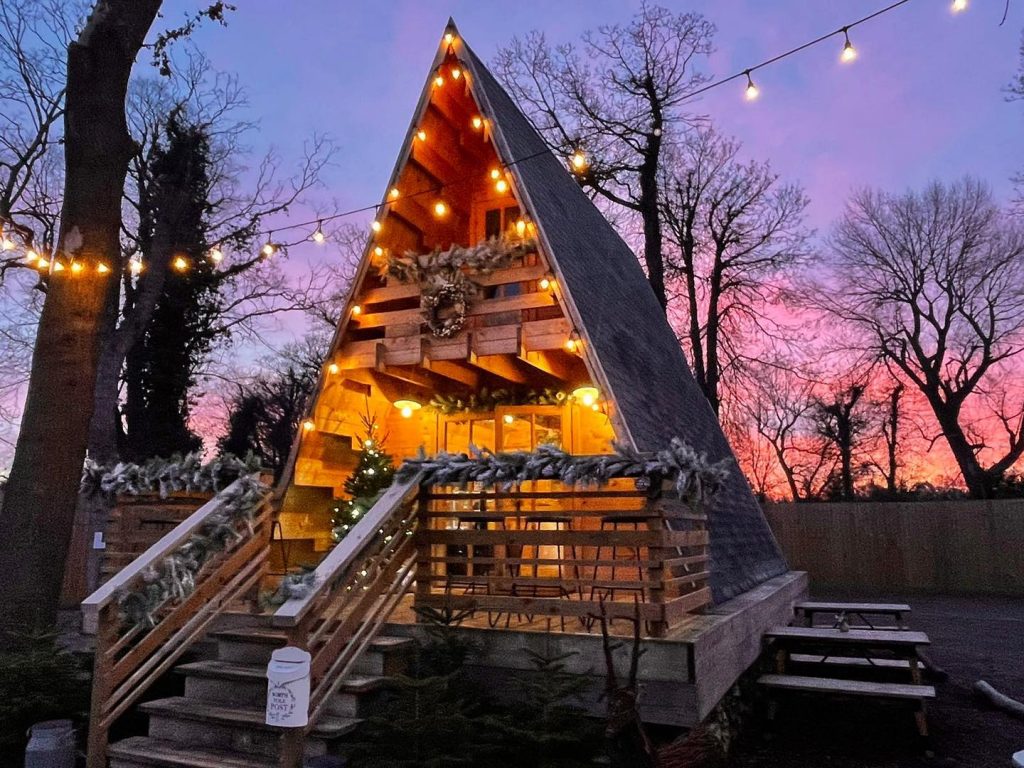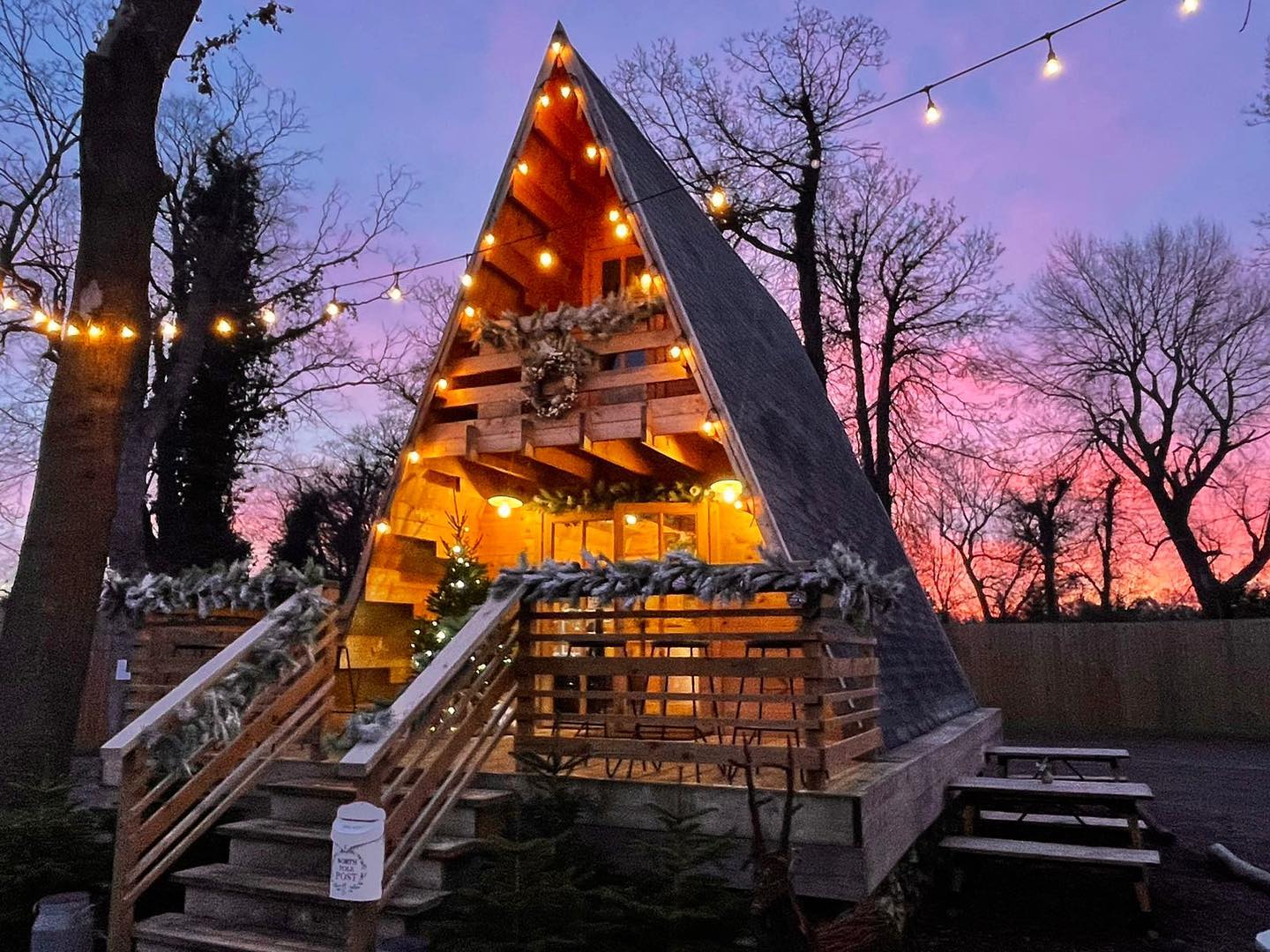 This stunning bakery is as pretty as its goodies are tasty. Set in a little woodland clearing, this magical little bakery looks amazing throughout the year, but really comes alive in the winter when the iconic treehouse-style structure is adorned with twinkling lights glowing against the dark wintery skies. Within you'll find the most delectable baked treats, all baked fresh, in-house, each day using the finest locally-sourced ingredients. From sourdough loaves to flaky croissants and fluffy cakes, you'll find all manner of sweet treats here. Go to pick up your favourite baked goods, stay for their delicious sandwiches, hot drinks and daily specials. A great place to catch up with a mate.
IB Deal: Any hot drink and pastry/bun for just £4.50 (Wednesday – Friday) + 10% off the bill (Saturday – Sunday)
Location: Mill House, Water Orton Lane, Sutton Coldfield, B76 9BG
The Clean Kilo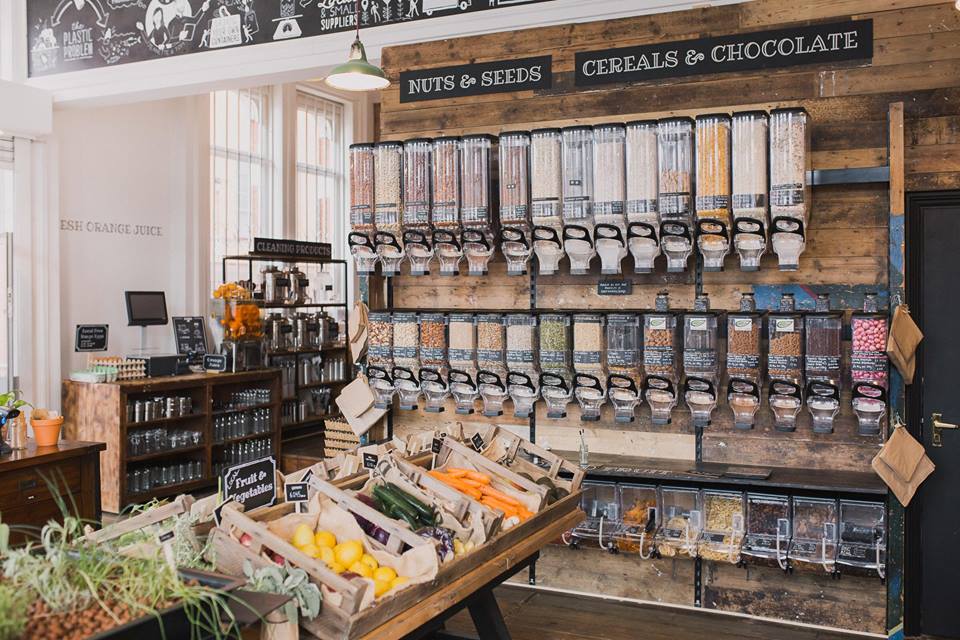 With the rise in awareness for the need to reduce our plastic consumption and help protect our planet into the future, comes the demand for more sustainable practice. Enter: The Clean Kilo. The Clean Kilo provides Brummies with an alternative to the heavily-packaged products available at traditional supermarkets. Head here to browse the range of plastic-free fruit, veg and store cupboard staples (you can pick up rice, pasta, flour and loads more, paid for by weight so you don't need to waste anything – just bring your own container, buy a re-usable one in store, or use one of their donated containers for free) and grab yourself guilt-free groceries. They stock fresh produce from local farms, as well as plastic-free lifestyle products (from cleaning supplies to bamboo toothbrushes and more). Well worth a visit, this hidden gem is doing something good for Birmingham and the planet.
IB Deal: A choice of FREE zero waste gifts when you spend over £30 (see profile for details)
Location: 249 Mary Vale Road, Bournville, B30 1PN
The Jungle Club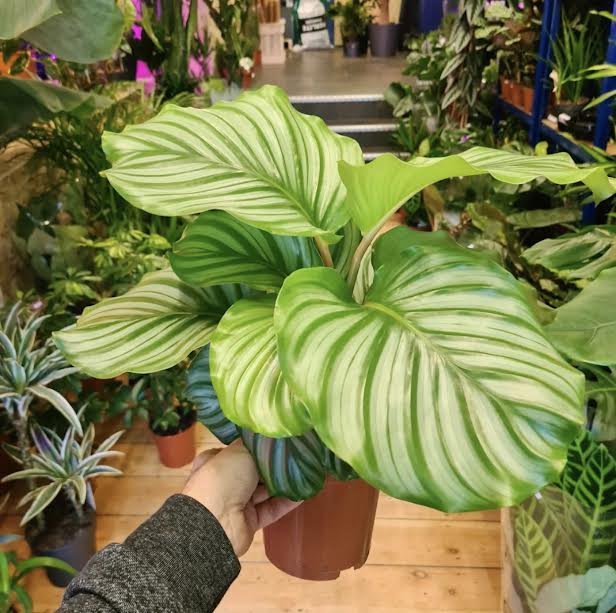 This brilliant houseplant shop is the place to go if you're obsessed with leafy housemates. They stock a wide range of indoor plants, pots and terrariums, so it's a great place to stock up on everything you need to create your own indoor jungle. Find everything from big Monsteras and Fiddle Leaf Figs to little cacti and succulents, easy to care for plants, pet friendly plants and more. If you're not sure where to start, or need some advice their friendly and helpful FREE advice service is available to guide you towards your perfect plant.
IB Deal: A FREE baby houseplant when you spend £10 or more
Location: 134 Alcester Road, Moseley, B13 8EE
Kin Home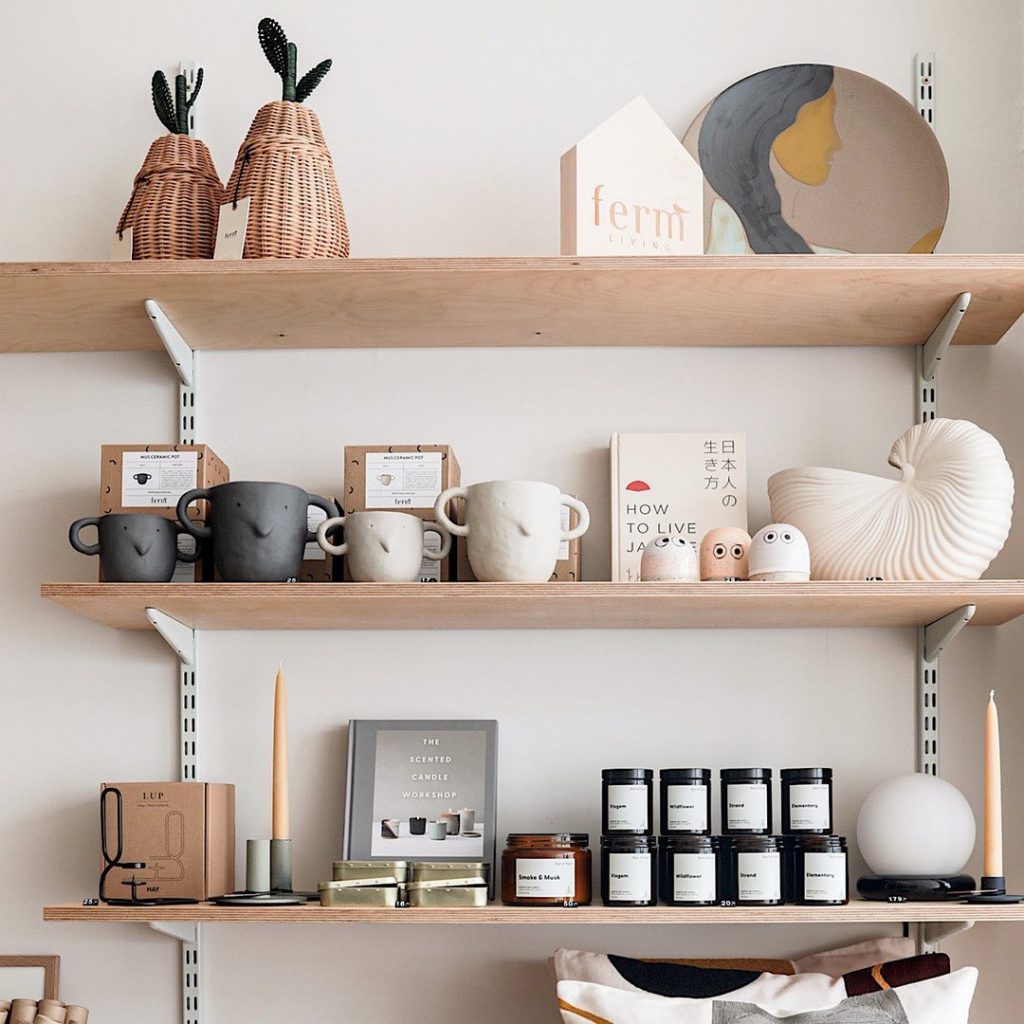 If you love homeware, Kin Home is a treasure trove of beautiful, carefully-curated pieces to upgrade your home. The high quality, Scandi-style pieces will be a wonderful addition to your home. It's well worth the trip to Edgbaston to peruse the shelves filled with homeware, stationery and lifestyle items. The collections have been brought together from across the UK, Europe and beyond, from brands that share the same vision and passion as Kin Home. IB top tip: they also have a beautiful range of gift options and greetings cards, so why not pop in and pick up something for that upcoming birthday?
Location: 15 Greenfield Crescent, Edgbaston, B15 3AU
Malaysian Delight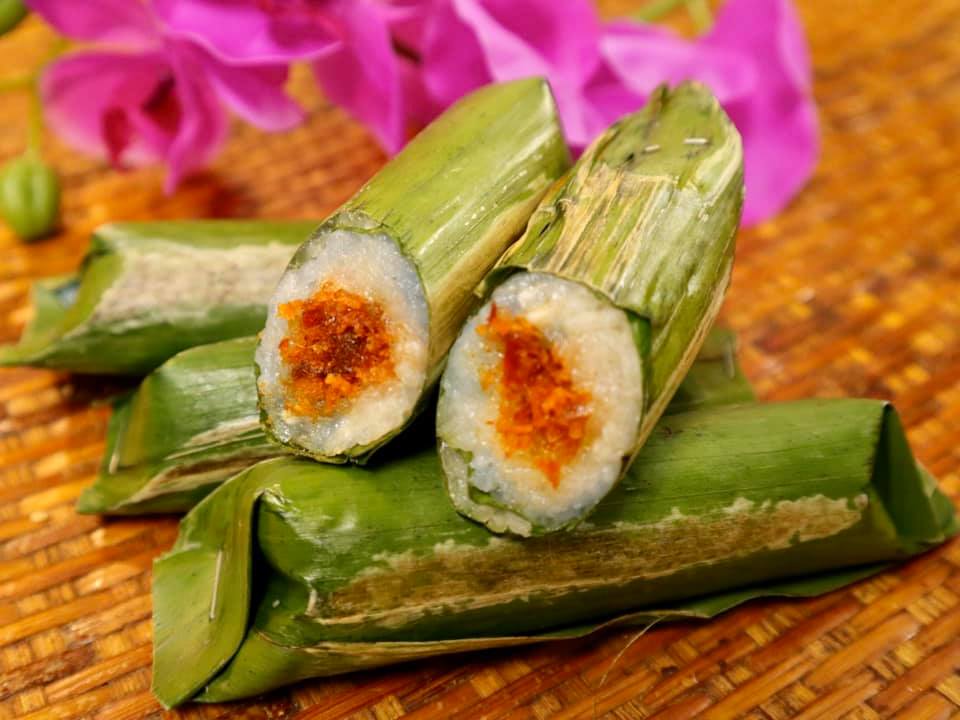 This casual dining spot is bringing a taste of Malaysia to the streets of Birmingham. Serving a mixture of Chinese favourites and traditional Nonya dishes (dishes with a mix of Chinese and Malaysian influences) in a casual, minimal dining space, this is a wonderful spot for a bite to eat and to try something different. Enjoy delicious, freshly prepared dishes, cooked in a traditional manner and served in a welcoming and friendly restaurant, featuring traditional decor. Found in the heart of Chinatown, swing by for a tasty meal (their roast meats are particularly mouth-watering).
IB Deal: 10% off the bill when dining-in (Monday – Friday) OR 15% off takeaways
Location: 8 Ladywell Walk, B5 4ST
Gorilla Coffee Cafe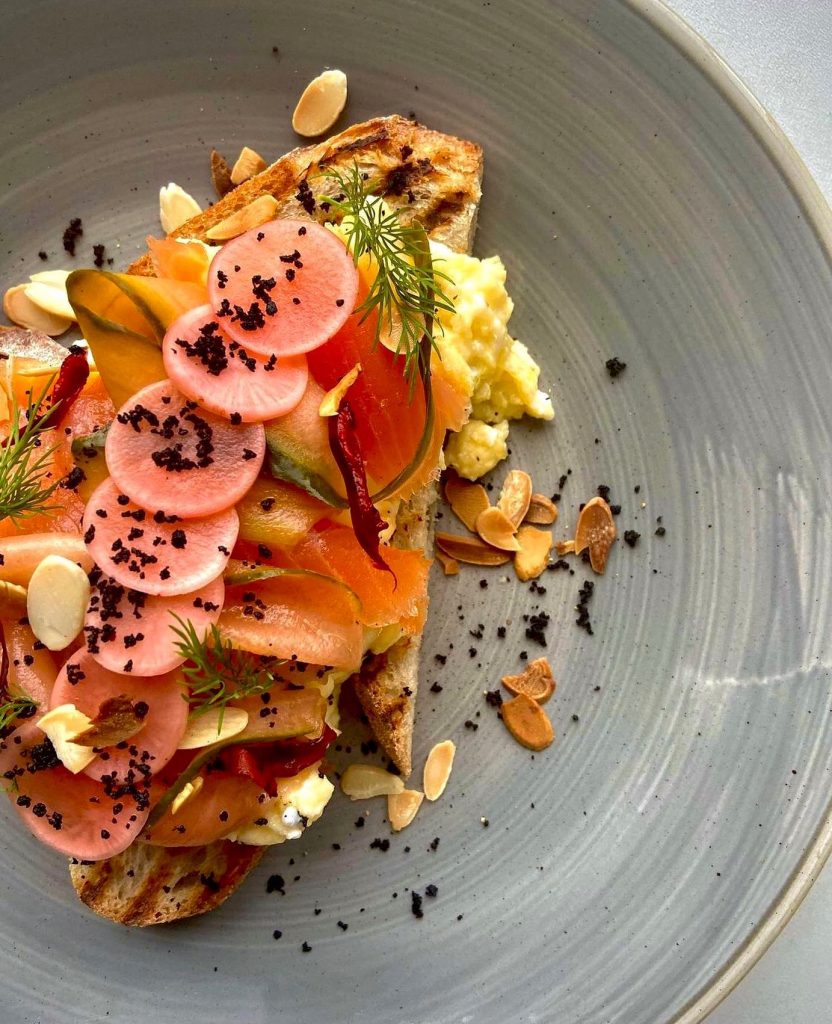 This brilliant coffee shop is also Birmingham's first premium bicycle cafe. A place for the cycling community to gather with like-minded people and celebrating life on two wheels. But you don't have to be a cyclist to visit, non-cyclists are just as welcome to turn up and enjoy the delicious coffee, cakes, brunch and lunch available. At Gorilla Coffee Cafe they're passionate about great food and drink and their seasonal brunch dishes are some of the tastiest in the city. Plus, on Thursdays and Fridays, they serve delicious pizzas from a converted shipping container next door to the cafe (under the guise of Cargo Pizza). If you're a cycling fan, they also have a cycling club and on-site bicycle repair shop. Go check out this wonderful independent next time you're in Kings Heath.
IB Deal: A FREE coffee or tea when you purchase any item from the main brunch menu
Location: 1A Drayton Road, Kings Heath, B14 7LP
Ten Four Bakehouse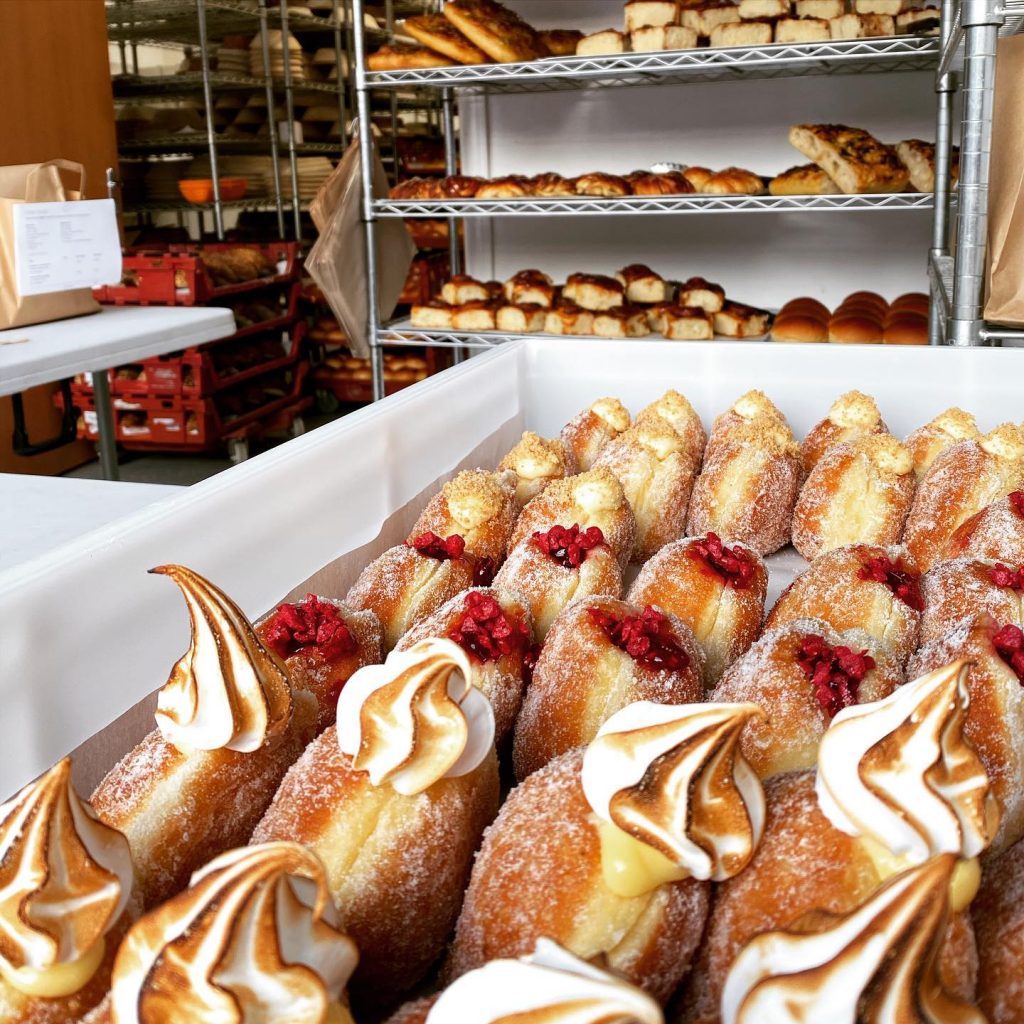 The home of legendary Jam vs Custard doughnuts, Ten Four Bakehouse is an artisan bakery hand-crafting proper bread for the people of Brum (and also baking some of the most delicious treats in the city). They're all about simple bakes done exceptionally well and create everything from delicious sourdough loaves to mouth-watering filled doughnuts, pastries, buns and more. Everything is baked in-house, fresh, each day using the best, locally-sourced and seasonal ingredients. They make everything themselves, from the jam that fills their doughnuts to the crumbles that decorate the top. Passionate about doing things properly, they give their bread the time it needs which is why it takes three days to make (and tastes extra special too). Go grab some loaves – you can thank us later.
IB Deal: 10% off purchases (Wednesday – Friday, in-store only)
Location: Unit 11, Stirchley Trading Estate, B30 2PF
The Wolf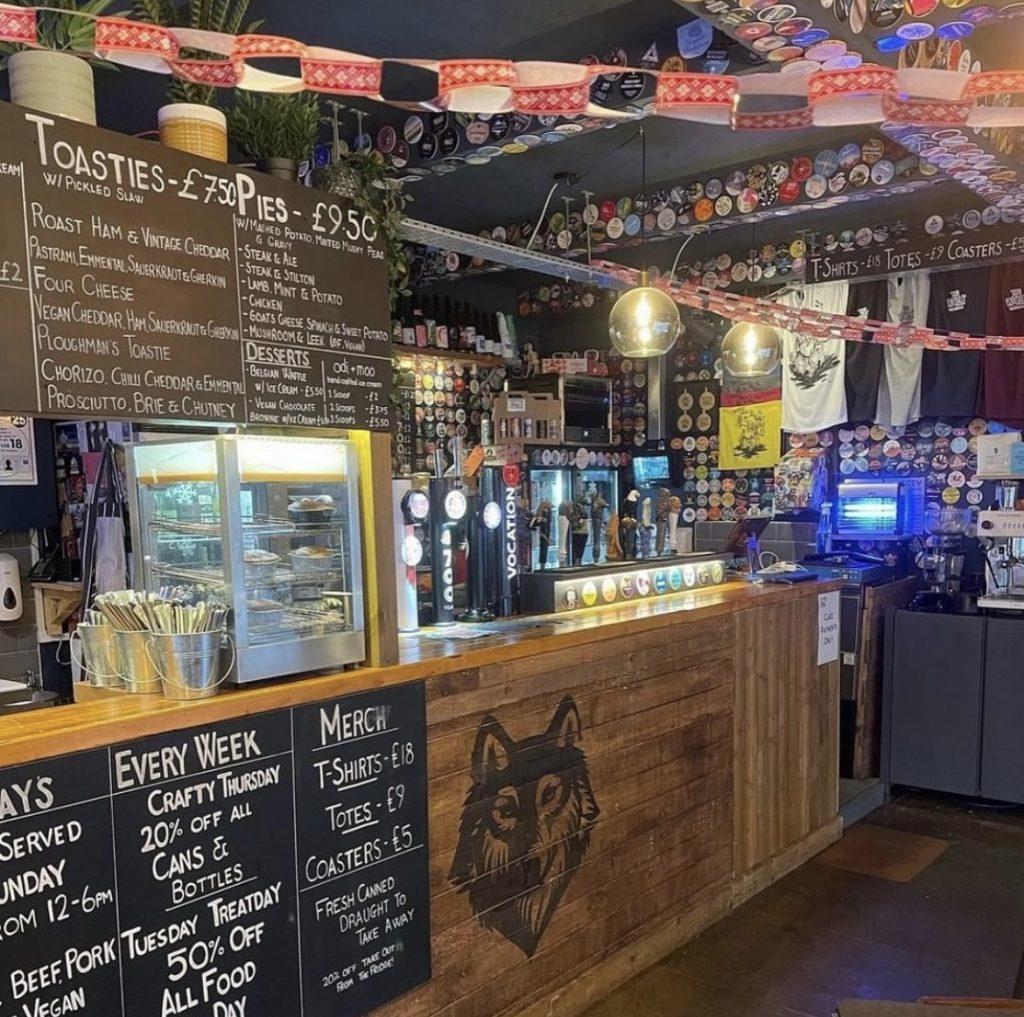 The Wolf is a local pub offering up what all the best local pubs do: delightful beer, pleasant surroundings and great company. Oh, and there's also cheese. That too. We do love cheese… With 10 different kegs on tap (funky eagle-and-wolf adorned taps to be precise), and loads of different canned and bottled beers, The Wolf has curated a brilliant selection of delicious beers perfect for the beer connoisseur and craft beer newbie alike (don't worry they have a carefully-curated selection of wines and spirits too). Discover new favourites, satisfy your thirst on that beautiful ambrosial nectar, feast on tasty pies, meats and cheeses, and then toast to IB for telling you all about this wonderful haven of craft beer. Check out their Sunday roast too…
IB Deal: 15% off the bill
Location: 2 – 10 Constitution Hill, B19 3LY
IKON BOOKSHOP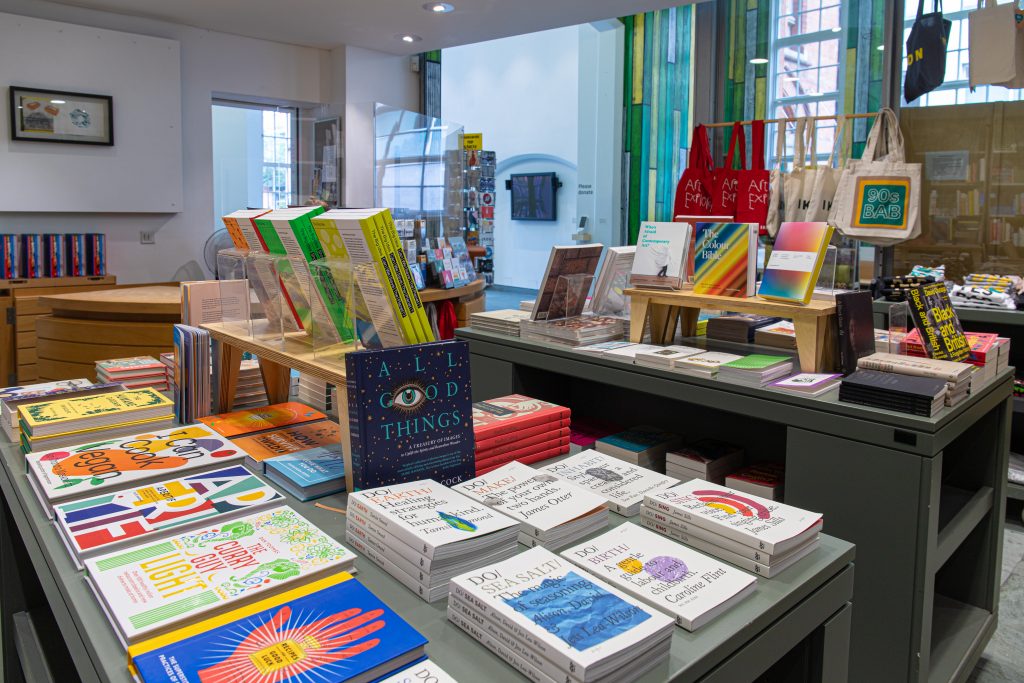 Birmingham is all the richer for boasting an internationally-renowned contemporary art gallery which sees thousands of art aficionados and culture vultures visit each month. Once you've perused the wonderful artwork on display in the Ikon Gallery, we'd like to draw your attention to their gift shop. Everyone loves a gift shop, often it's the best part of visiting a museum, zoo or cultural sight. Ikon's gift shop (unbeknown to 98% of the populace of Birmingham) is one of the best places to pick up specialist art, design and architecture books. They also stock some of the very best Birmingham products (created by our good friends Frilly Industries, Working Clasp and others) and sell limited edition prints. Essentially, if you love Birmingham (or art) they will have something in stock for you.
IB Deal: 10% off all purchases (excluding magazines and limited edition prints)
Location: Ikon Gallery, B1 2HS
Quarter Horse Coffee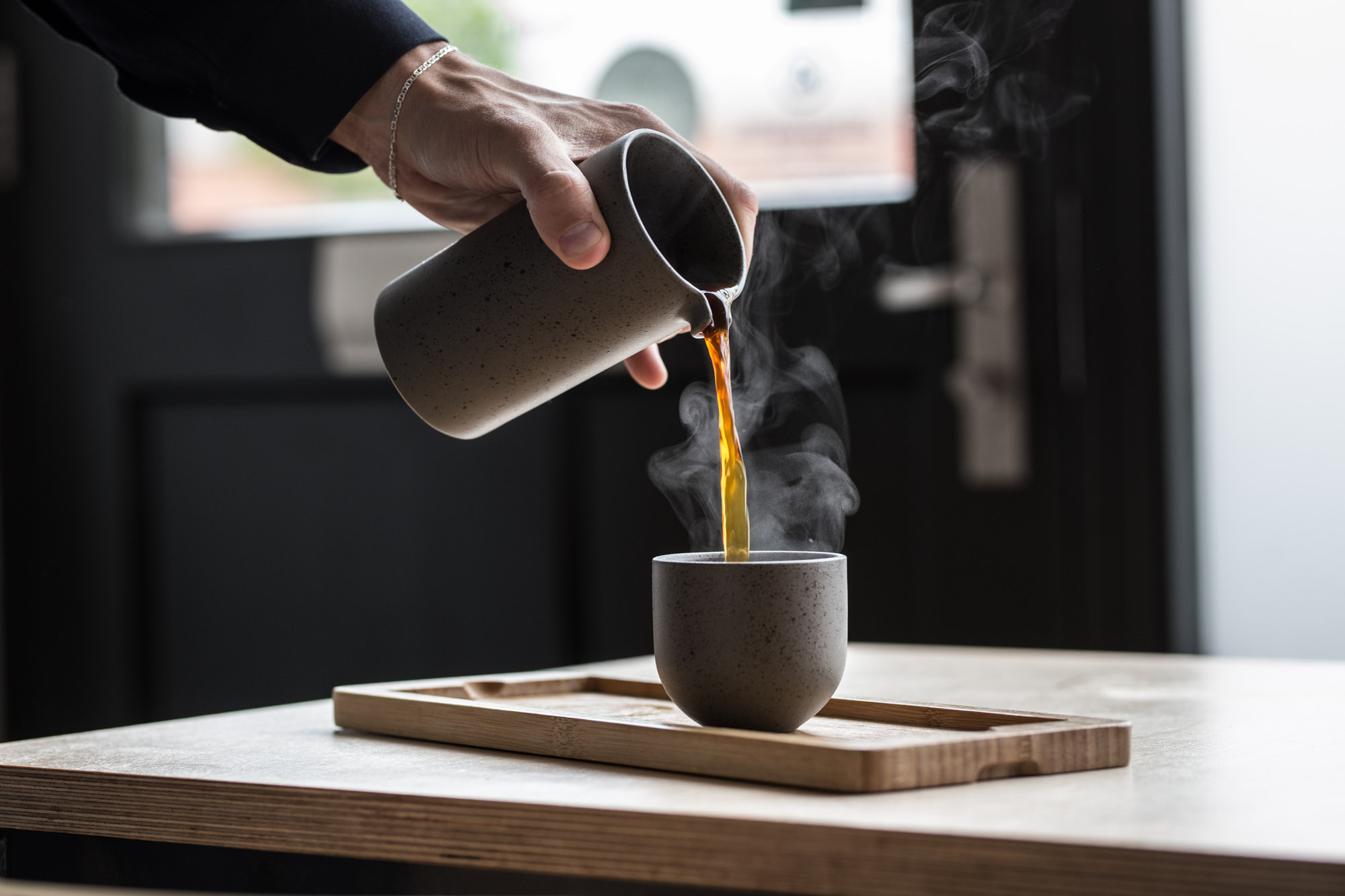 A recurring theme of this article, this love letter and ode to Birmingham's hidden gems, is that all of the independents featured are destinations. Some you will have to travel further than others to reach, but all are brilliant destinations that are well worth the adventure. Quarter Horse Coffee is one such adventure you need to make. At the end, there's delicious coffee, all manner of cake and a simple, yet ridiculously, tasty brunch menu. The interior is very stripped back, the focus is on the coffee, but inside you will also find a coffee roaster where Quarter Horse roast and bag their own coffee (which you can purchase while you're there) right in front of you. We call that ace.
IB deal: 10% off the bill + 10% off coffee beans and merch (excluding brewing equipment and subscriptions) [see IB App for info]
Location: 88-90 Bristol Street, B5 7AH
BIRMINGHAM BREWING COMPANY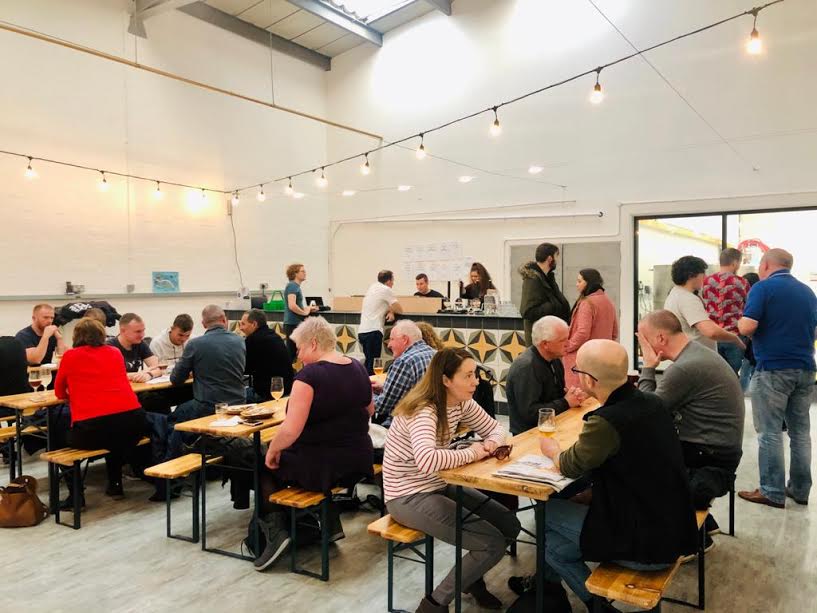 Birmingham Brewing Company is a fantastic local brewery. They believe that great beer comes from the best ingredients and it shows in their distinctive products. All of their beers are vegan and gluten free. Not content with producing some of THE very best beers in the city, they also run brewery tours, beer school classes (for all you budding brewers out there) and have a taproom (open every Thursday and Sunday) so you can pop in and enjoy a few drinks with your friends (they have natural wine, soft drinks, spirits and locally sourced cider as well as their fantastic beers). Brummie beers, brewed by brummies, for brummies (and just anyone who likes beer) – we love it. There are also regular street food takeovers too, to keep you fed.
IB Deal: 10% off beer in the taproom + 10% off online purchases (see IB App for online code)
Location: Unit 17, Stirchley Trading Estate, Hazelwell Road, B30 2PF
1683 Chocolate Place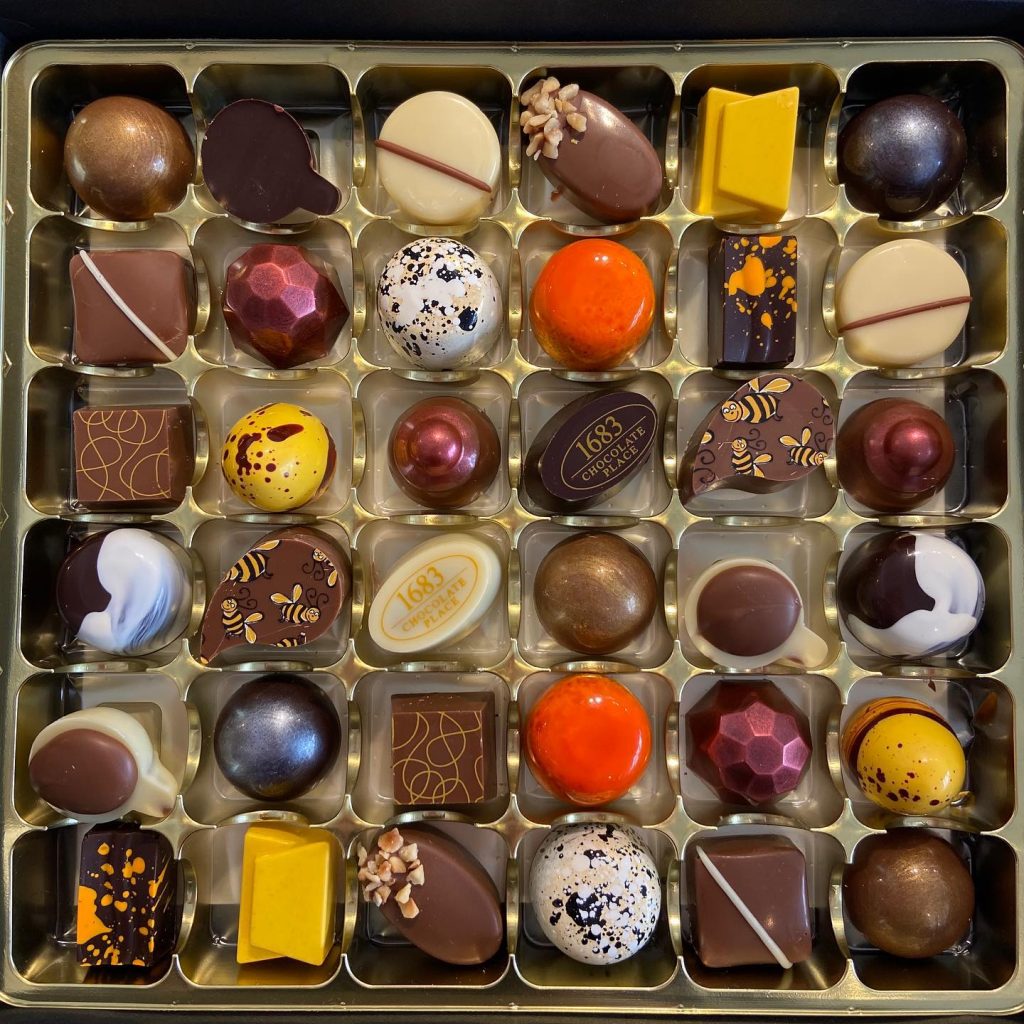 This heavenly chocolate shop can be found along the quaint row of shops along the stunning Knowle High Street (which looks like it could be straight off a chocolate box itself!) where founder, Joe, creates the most exquisite hand-made artisan chocolates. Using only the finest ingredients, these hand-crafted delights (including truffles, chocolate bars, Easter eggs, Christmas figurines, and lots more) make for thoughtful and special gifts (you can personalise a chocolate box with all of their favourite flavours) for anyone, but especially for those chocolate lovers in your lives. They also make an equally tasty treat for yourself, just saying…
IB Deal: 10% off all purchases
Location: 1683 High Street, Knowle, B93 0LL
Sushi Passion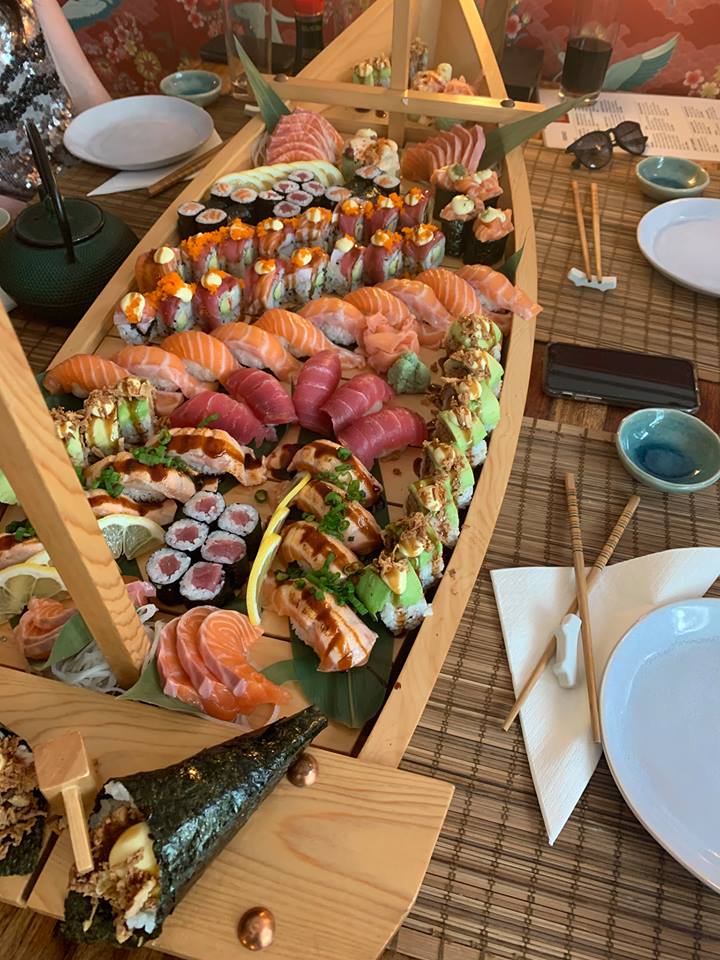 If you're passionate about sushi then a trip to Sushi Passion is a must. Located in the stunning Great Western Arcade, this little restaurant is a sushi-lover's dream. With an extensive menu featuring a number of platters and selections to choose from (for the indecisive amongst us), and a wide range of individual options for you to pick and choose your favourites, there are plenty of options to keep you going back again and again. The sushi is delicious, the Japanese-themed décor is enticing, and they serve some of their sushi platters on wooden ships (ahoy!) – what's not to love?
IB Deal: 10% off the bill (Monday – Thursday) or a FREE glass of Classic Sake with your meal (Friday – Sunday)
Location: Unit 31 Great Western Arcade, B2 5HU
The Juke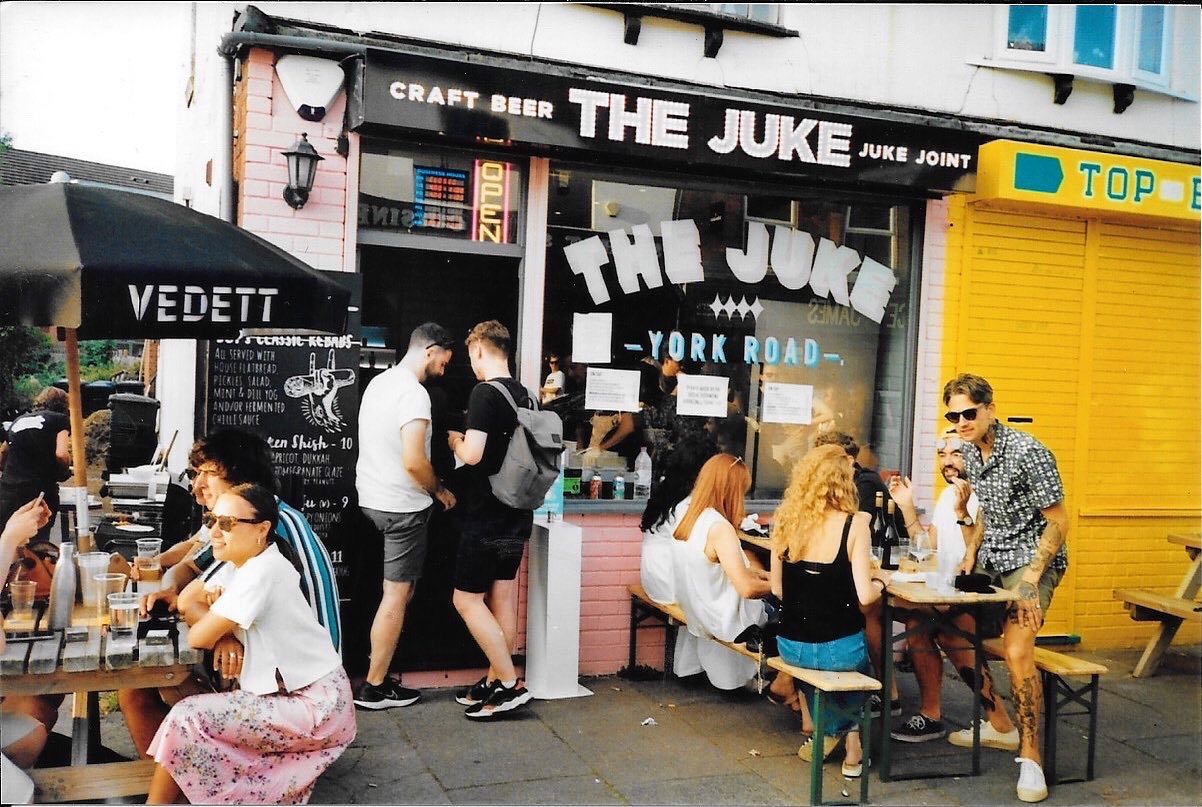 This great little suburban bar has a strong music focus with their vintage jukebox being the inspiration behind the venture. Serving tasty craft beers for you to enjoy as you bop along to the awesome tunes emanating from that jukebox, this is a wonderful place to enjoy a pint or two with pals. With kitchen takeovers from some brilliant street food pop-ups, you have everything you need for a fun evening. Head to Kings Heath now to go check them out.
IB Deal: 20% off all take-away cans (anytime) AND 10% off all draught beers (Sunday – Thursday)
Location: 16 York Road, Kings Heath, B14 7RZ
Land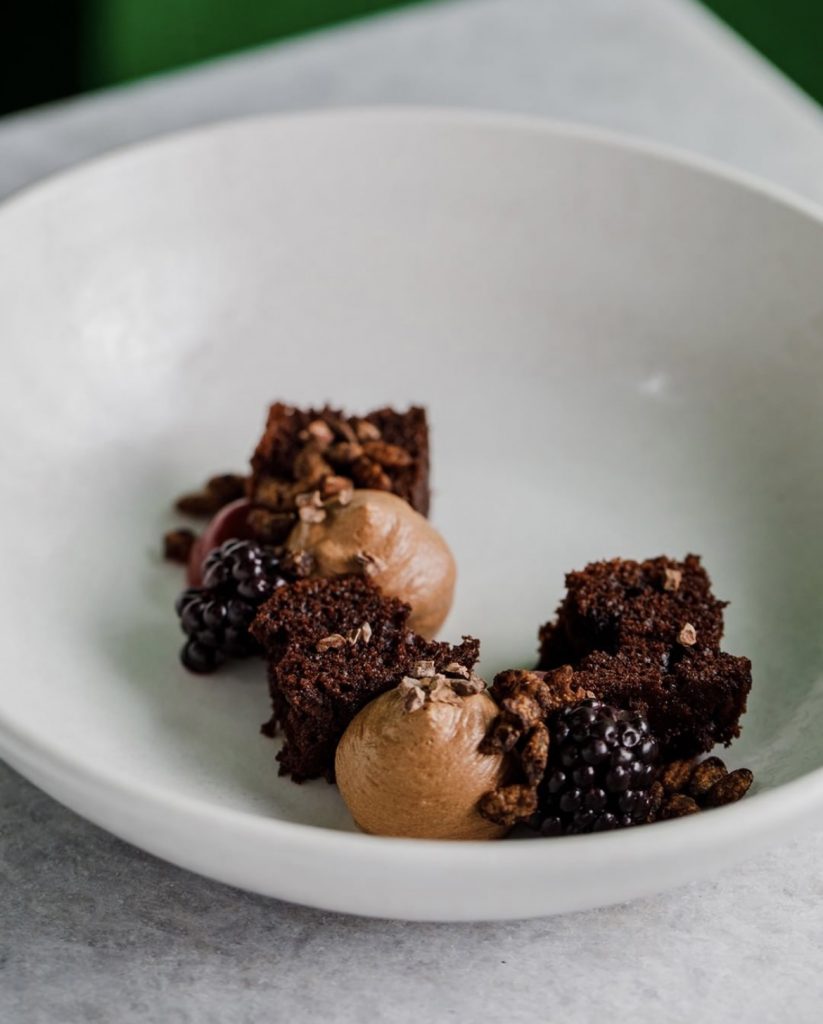 This brilliant hidden gem of a restaurant can be found in the stunning Great Western Arcade, nestled among a string of other fantastic independent businesses. This vegan and vegetarian restaurant is pushing the boundaries of fine dining cuisine and putting out some exciting plant-based plates of food – which has caught the attention of The Guardian (amongst others) who absolutely raved about them. At Land, they're all about taking natural ingredients and turning them into spectacular dishes. Whether you're vegetarian, vegan or a meat-eater, this restaurant needs to be on your radar. Go check it out at your earliest convenience (now).
IB Deal: 10% off food (please mention your IB App upon booking)
Location: 26 Great Western Arcade, B2 5HU
The Quarterworkshop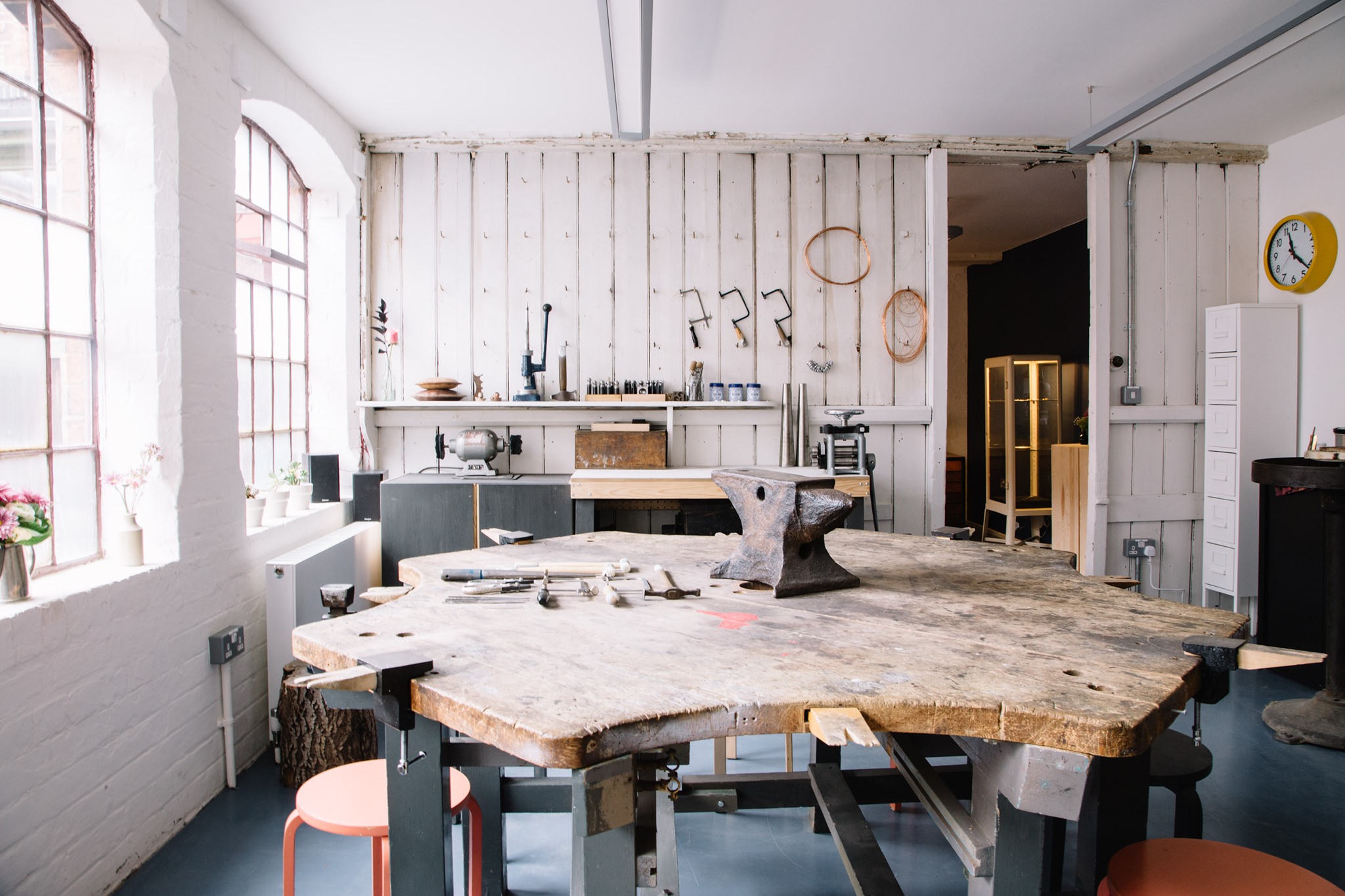 This gorgeous workshop space is hidden away in the depths of the Jewellery Quarter, and has been quietly building a reputation for their wonderful jewellery making experiences. The beautiful studio hosts regular group workshops, where you can use traditional hand tools and jewellery-making techniques to create your own special piece of jewellery. One of their most popular experiences is the 'Make Your Own Wedding Ring' workshop – where the couple can hand-craft each other's wedding rings, creating something truly unique and meaningful, alongside lasting memories of a day spent together. You'll have a truly memorable experience, whichever workshop you choose.
IB Deal: £5.50 off the 'Make a Ring in an Evening' workshop (using the code: INDEPENDENTBHAM) And FREE engraving of initials/date when booking a 'Make Your Own Wedding Ring' workshop
Location: The Coffin Works, 13-15 Fleet Street, B3 1JP
Takumi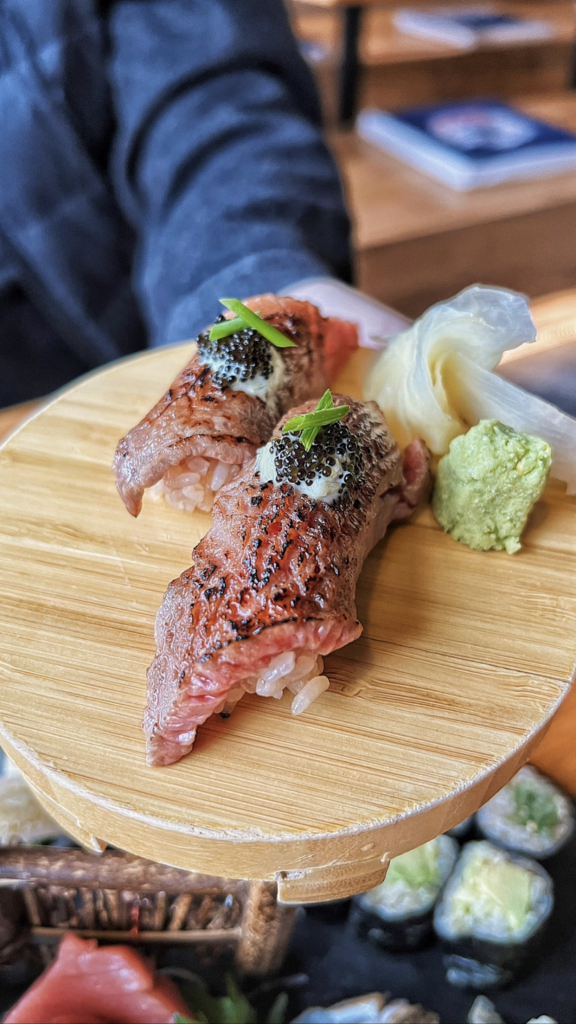 If you love Japanese food then you must sample the delights of Takumi. This brilliant restaurant serves delicious Japanese dishes in a relaxed and elegant restaurant that mixes traditional and modern brilliantly. Think super fresh sushi and sashimi, Donburi, Ramen, Katsu curries and more. All of your Japanese favourites beautifully presented and cooked perfectly.
Location: 35 Hurst Street, B5 4BJ
The Borrow Shop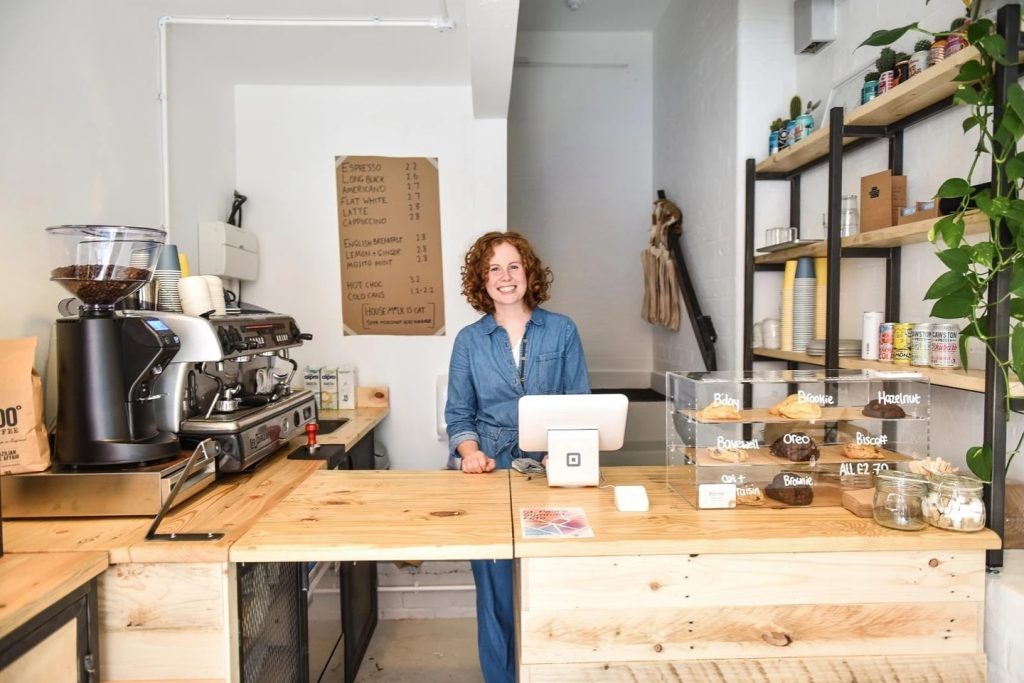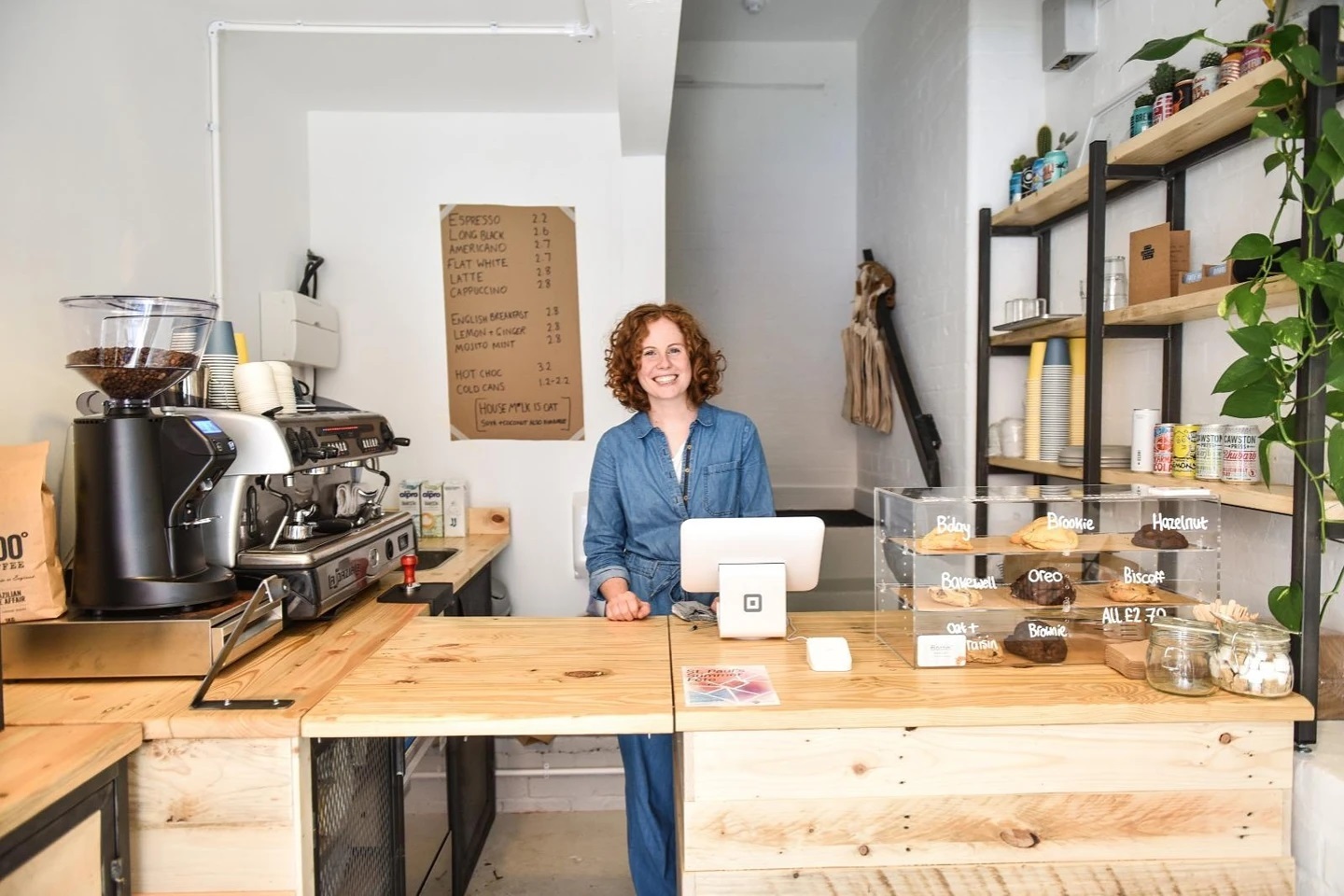 The Borrow Shop is a 'Library of Things' allowing customers to rent expensive and bulky items (such as cleaning equipment, DIY tools, gazebos, and lots more) that would otherwise lie dormant for most of their existence. Members can borrow items that they may only need to use once in a while for a much lower cost than buying the item, return it once they've finished, and then the item can be borrowed by another member. A genius idea! They also operate a vegan coffee shop serving delicious coffees and baked goods, and selling a beautifully curated selection of locally made and eco-friendly gifts and homewares. Pop in for coffee and a cookie next time you're in the JQ!
IB Deal: A coffee/tea and a cookie for just £5 + 10% off yearly Library Of Things membership
Location: 15 Caroline Street, Jewellery Quarter, B3 1TR
The Hive Cafe & Bakery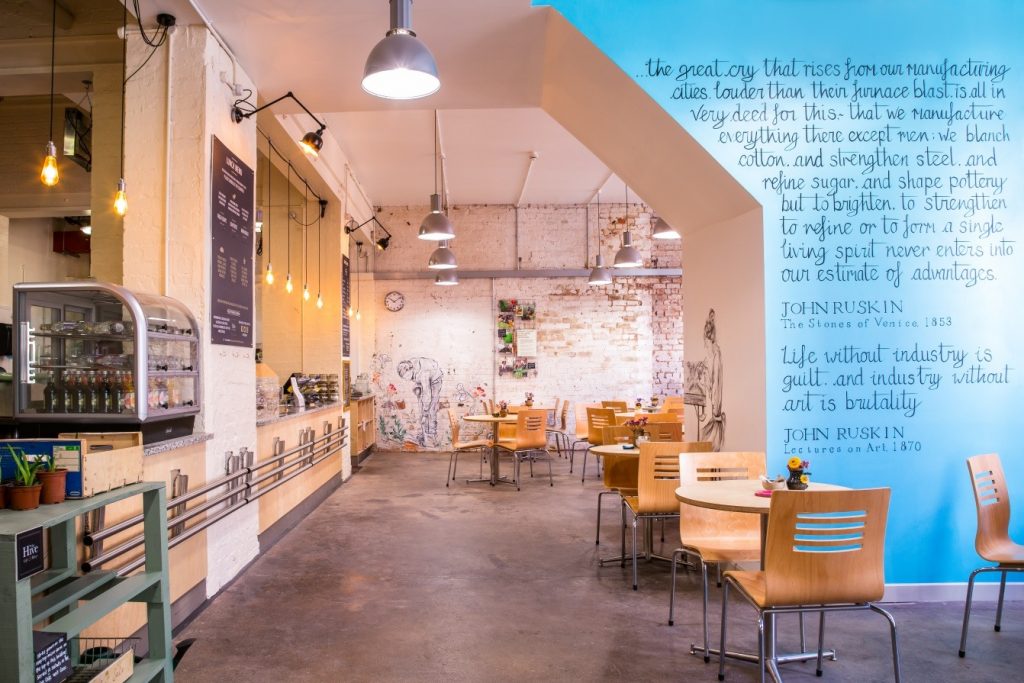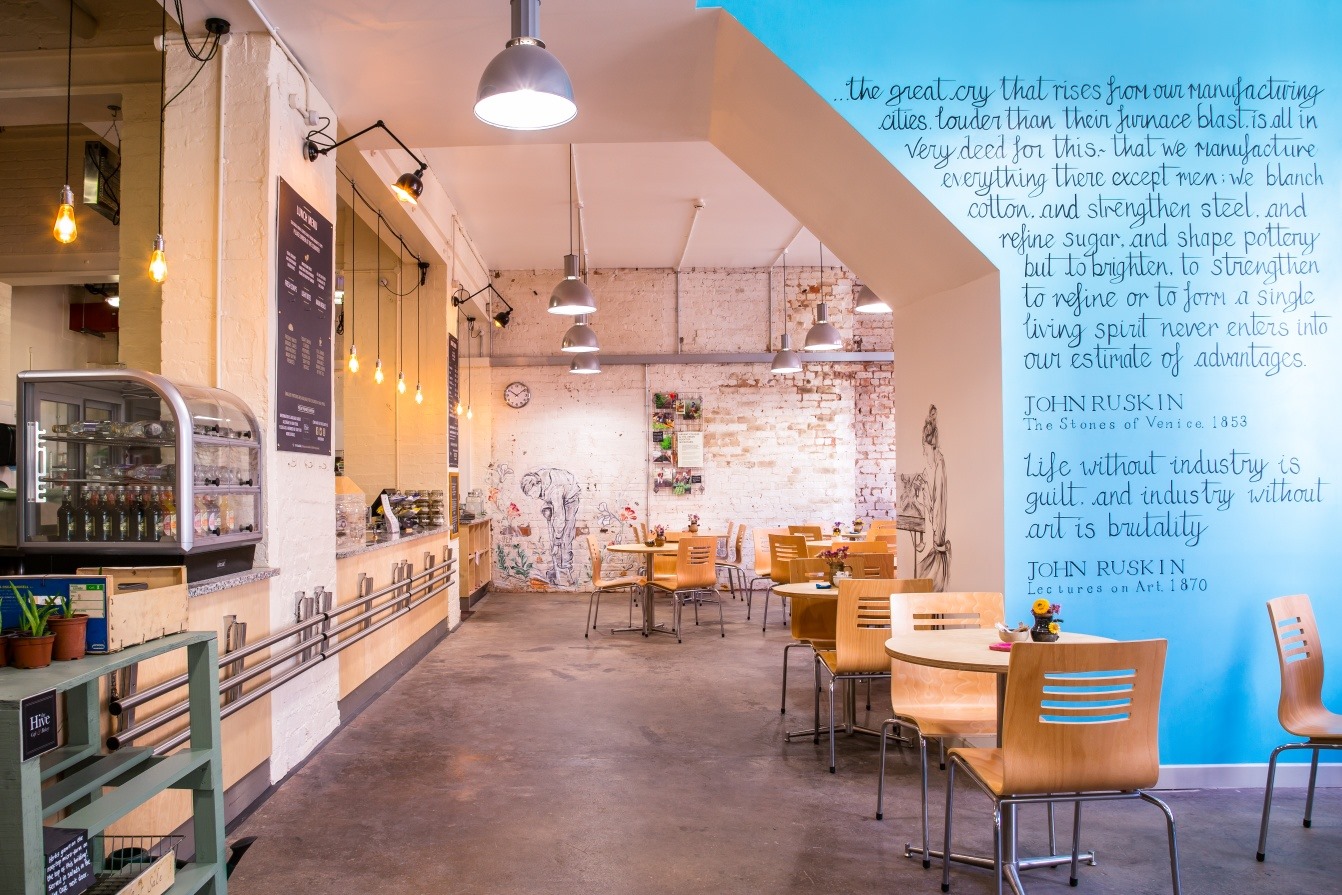 Located in a stunning Grade II listed former jewllery factory, this social enterprise cafe is all about organic, healthy food and they have won awards for their environmentally responsible and sustainable practices. They offer delicious vegan and vegetarian breakfast and lunch dishes, alongside freshly baked bread, cakes and pastries from their on site bakery, all made with organic, seasonal ingredients (lots of which are grown in their very own rooftop garden!) for maximum freshness and flavour. They also provide work experience for students at the neighbouring college to gain the skills and confidence to help them find jobs elsehwere.
IB Deal: 10% off the bill
Location: 43 – 47 Vittoria Street, Jewellery Quarter, B1 3PE
Birmingham Wildlife Conservation Park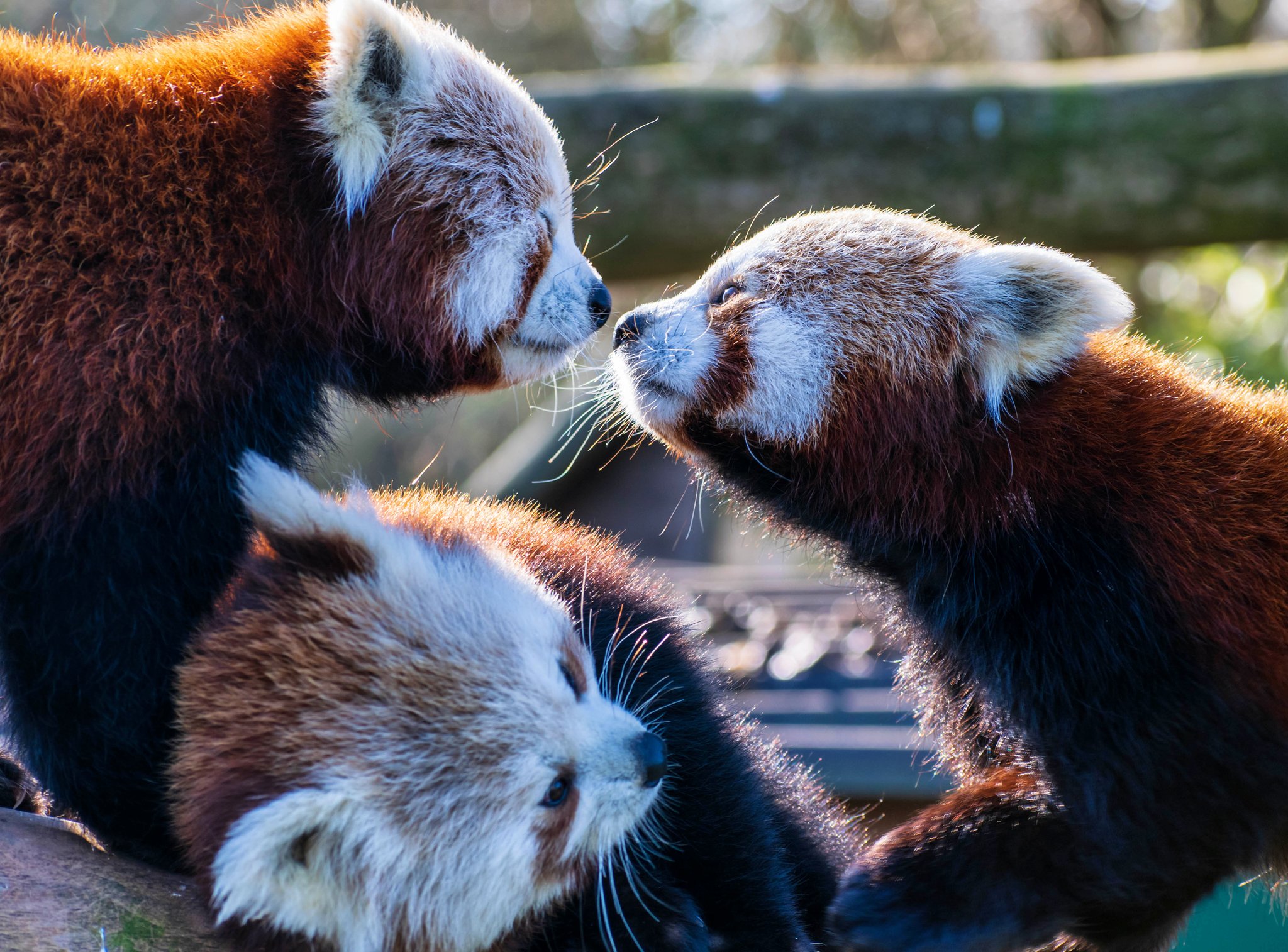 PHOTO: JAY MASON-BURNS (IG: @JAYJAYJJETPLANE)
You might be forgiven for thinking that if you want to see some incredible, endangered animals, you'd have to travel out of the city. We're here to tell you otherwise. Birmingham Wildlife Conservation Park is a hidden gem, right on our doorsteps, and is home to a unique collection of animals from all over the world. Find red pandas, lemurs, meerkats, reptiles, otters, birds, wallabies, monkeys and more at this wonderful little zoo. Perfect for a day out with the little ones, or a great place to discover some fascinating species for adults too – some of the animals that live there are endangered in the wild and the park plays an important role in protecting these species into the future.
Location: Pershore Road, B5 7RL
MinMin Noodle Bar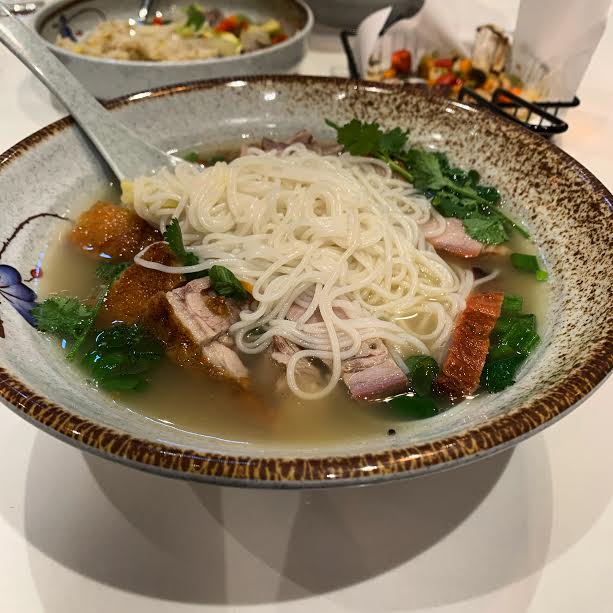 Photo: Sharon Wilson (IG:@sharonno1wilson)
MinMin Noodle Bar is most definitely a hidden gem. Having previously closed their city centre-based restaurant, they have moved and re-opened a short hop north of the city – but their loyal band of devotees are more than happy to make the foodie pilgrimage to taste their delicious dishes. As the name might suggest, a big focus for this restaurant is noodles. With Chinese, Vietnamese, Japanese and Thai influences, their food takes your taste buds on a journey, discovering and experiencing something new each time you visit. It's a short journey out of the city, but a journey that is well worth making. Go and discover them for yourself.
Location: Unit 9 Wing Yip Centre, 375 Nechells Park Road, B7 5NT
Cody's Italian Shop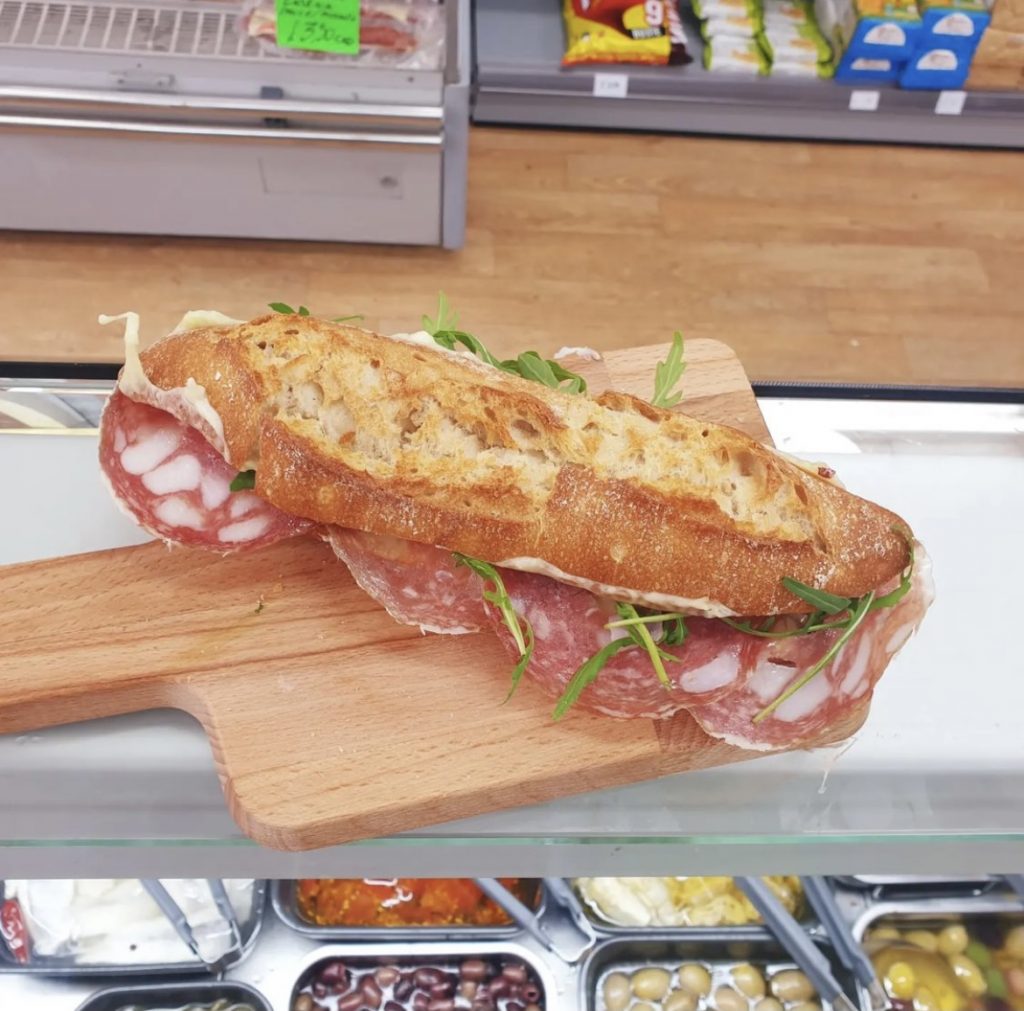 If you love all things Italian, then you must visit Cody's. This brilliant deli and shop stocks all manner of delicious Italian treats and eats for you to pick up and enjoy at home. From Italian supermarket favourites to sliced Italian cold cuts, freshly prepared sandwiches and other dishes, there are loads of tasty things to try at this fantastic shop – and one bite will instantly transport you to Italy. They also have a little bar area where you can enjoy a coffee and a snack (before you raid the shelves to take home with you, of course).
Location: 530 Bearwood Road, Bearwood, B66 4BX
The Blue Piano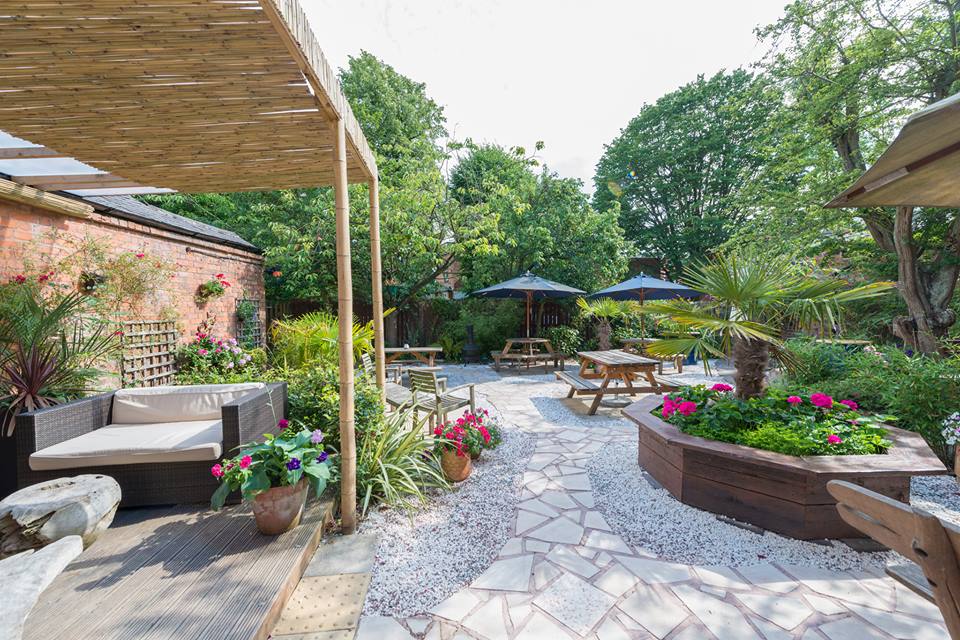 The Blue Piano is an independent guesthouse, restaurant and bar and happens to occupy a stunning Edwardian building. The South-East Asian restaurant and bar was inspired by owner Siew Kuan's birthplace of Singapore and features a real blue piano. Equally as stunning as the interior is the beautiful courtyard garden. With plenty of outdoor seating and surrounded by an array of beautiful plants and flowers, this is the perfect spot in which to relax on those wonderful sunny days. Known for their eclectic programme of live music events, this is a wonderful hidden gem, tucked away in the suburbs, just waiting for you to discover it.
Location: 24-26 Harborne Road, B15 3AA
Wavy Wings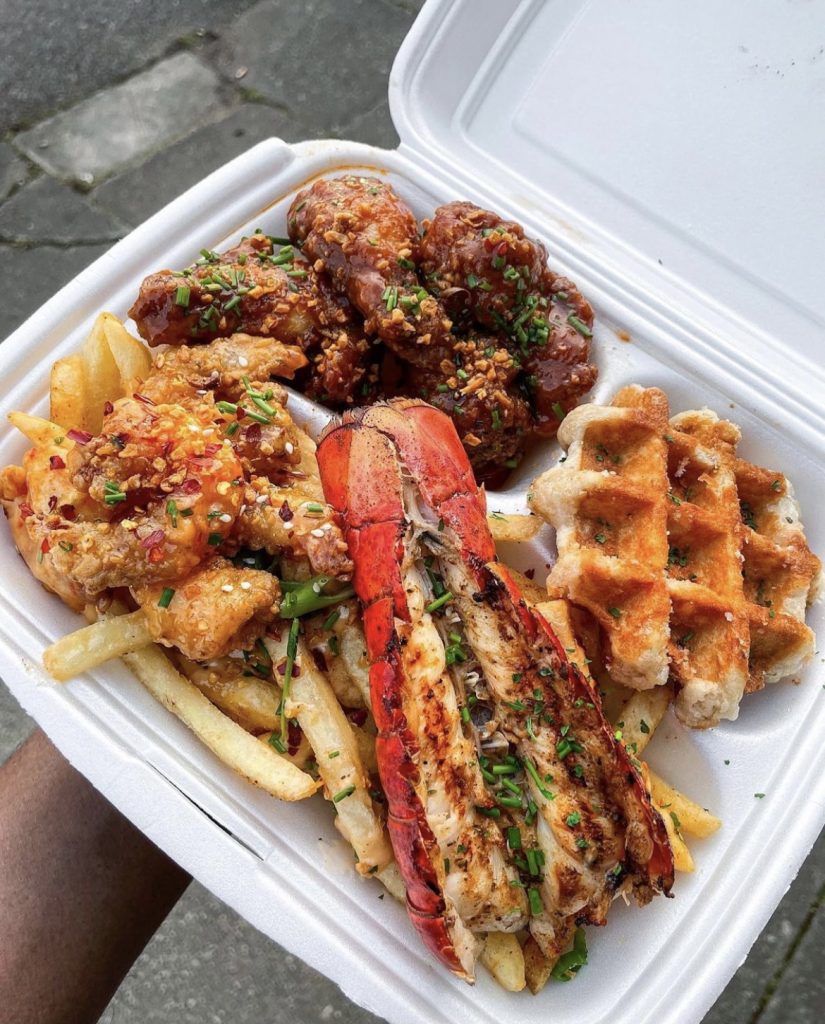 If you're wild about wings, then you definitely need to have this place on your radar. At Wavy Wings they specialise in chicken wings and seafood and mix them together into awesome combo meals that you can order to take-away. They create incredible platters packed full of amazing seafood, mouth-watering wings and delicious extras (like creamy mac 'n' cheese, waffles and more). Also serving burgers, this place is a must try for all the foodies out there. Lobster and chicken wings? It's a yes from us.
Location: 730 Kingsbury Road, B24 9PN
WokChi Oriental Kitchen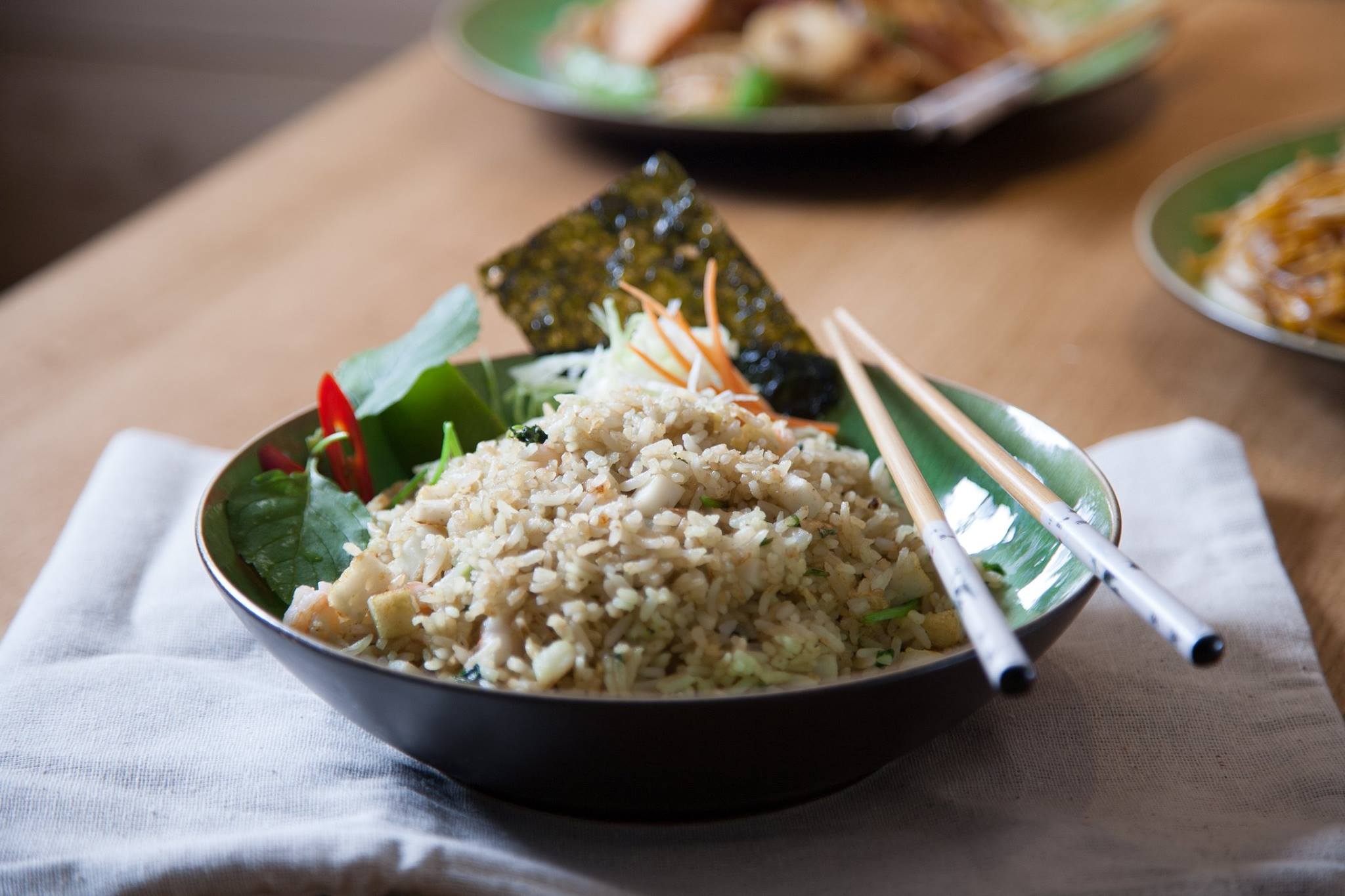 This family owned and run restaurant can be found in Harborne, where they serve some seriously tasty Chinese and South East Asian food. At WokChi they're passionate about giving their customers the best possible dining experience and take pride in their food. That's why they make a conscious effort to source the best possible ingredients, using fresh, natural and where possible organic produce to create their tasty dishes. Bringing a delicious and modern approach to favourite Chinese and South East Asian dishes, this is a great place to enjoy delicious fresh food, cooked in front of you in the open kitchen.
Location: 135 High Street, Harborne, B17 9NP
Eis Cafe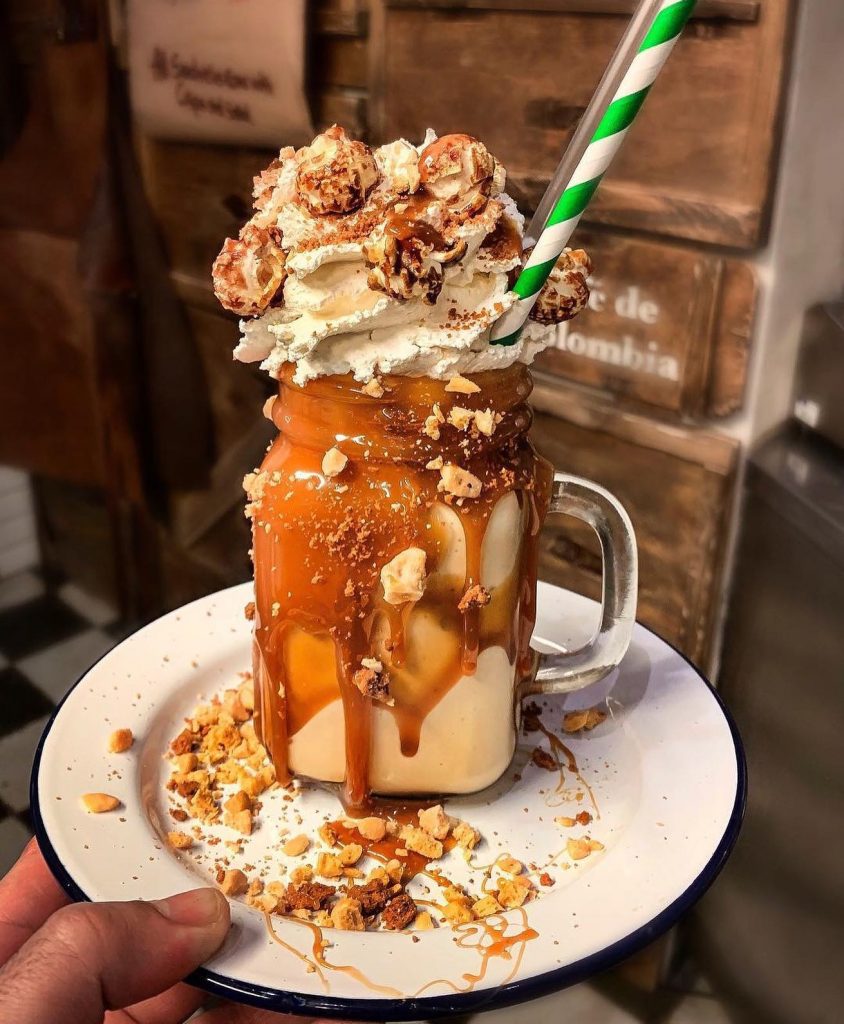 Eateries dedicated entirely to desserts have become increasingly popular. The concept is simple: you turn up, grab a colossal dessert of your choosing and then pig out with your fellow foodies until there's only one left standing. It's brilliant, and we love it. Eis Cafe is one such place. Serving an array of coffees, hot chocolates, teas and non-alcoholic cocktails, what really caught our eye (and what will definitely catch yours) are their outrageously enormous milkshakes. They are huge! Creamy and delicious and topped with anything from pretzels to brownies, these foodie treats are a must for all dessert fans and milkshake aficionados. They also offer brownies, waffles and ice cream – if you at all care about any of that after hearing about these magnificent milkshakes. Go feast!
Location: 500 Coventry Road, B10 0UN
Polar Bear Records
It is a strong testament to the quality of the offering at Polar Bear Records that they remain open having first opened back in 1991, and after so many high street and independent record shops closed their doors following the shift from physical to digital records. But there's nothing quite like flipping through a box of old vinyl, or browsing the shelves to find a hidden gem or discover a new favourite. At Polar Bear Records, you can do just that, and with friendly, knowledgable staff to help, you'll be sure to find something exciting to take home with you. With a huge range, and regular new additions to their stock, it's worth popping in for a browse when you get chance. Support this brilliant independent and don't let it disappear like so many of its contemporaries.
Location: 10 York Road, B14 7RZ
Formosa Izakaya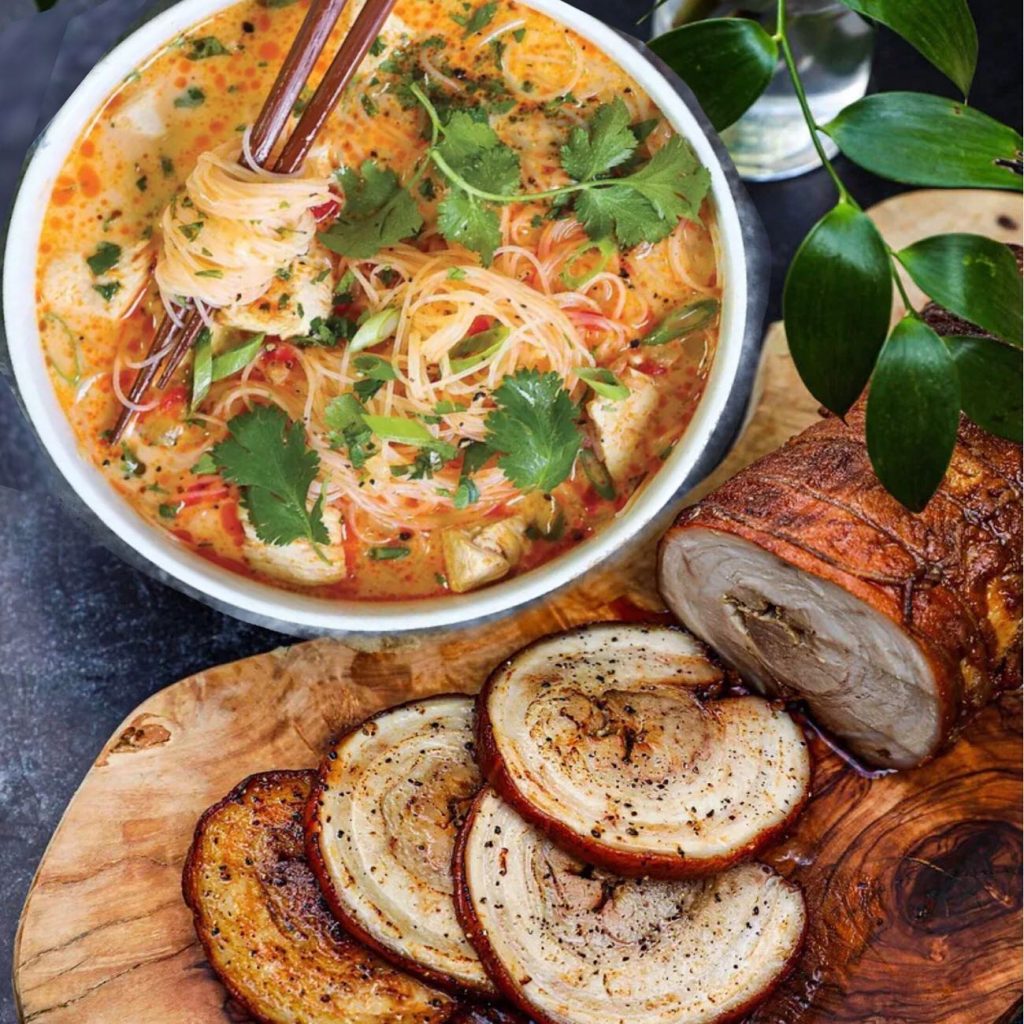 One of the things we love most about Birmingham is the brilliant variety of cuisines you can enjoy here. Formosa Izakaya is an excellent restaurant found in Birmingham's Chinatown, specialising in Taiwanese cookery. They serve a mixture of traditional dishes and fusion twists with a great range of dishes on their menu (including lots of veggie options). If you're looking to try something a little different (but mega tasty) for your next dinner, this is a great place to go.
Location: 115-117 Hurst Street, B5 6SE
Tabule Kitchen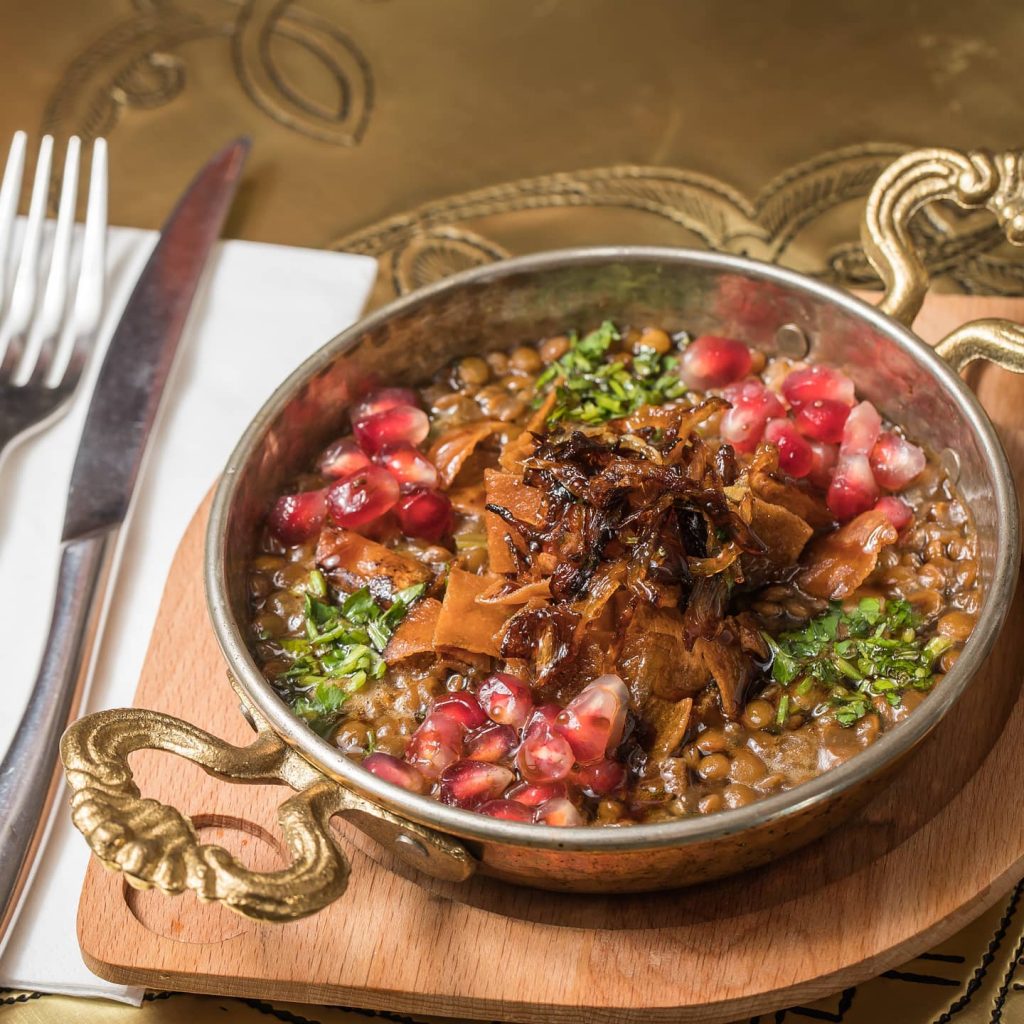 This brilliant Middle Eastern restaurant specialises in Lebanese and Moroccan food. They pride themselves in offering an authentic and exciting taste of the Middle East. Serving from breakfast all the way through to dinner, you can enjoy everything from tagines to shawarmas, wraps to mezze. If you love Middle Eastern food, or you fancy trying something different – head to Tabule Kitchen for food packed full of flavour. They have lots of veggie and vegan, and some gluten free options too!
Location: 18 St Mary's Row, Moseley, B13 8JG
Stickie Fingers
Pancakes! Doughnuts! Shakes! Smoothies! Stickie Fingers has it all. This sweet treat haven is packed full of all the delicious treats you could wish to lay your eyes (and your hands) on. If you only go for one thing, make it the stuffed pancakes (Oreo stuffed or Biscoff stuffed – the choice is yours and they're equally epic as each other). If pancakes aren't your thing (although, we're not sure why) they also do amazing smoothies, super fresh fruit juices, vibrant smoothie bowls and fresh fruit "tacos" (Stickie Fingers' signature pancakes but taco style and loaded with fresh fruit). If you haven't discovered Stickie Fingers yet, go right that wrong now.
Location: 245 Mary Vale Road, Bournville, B30 1PN
Mojam Afro-Caribbean Grocery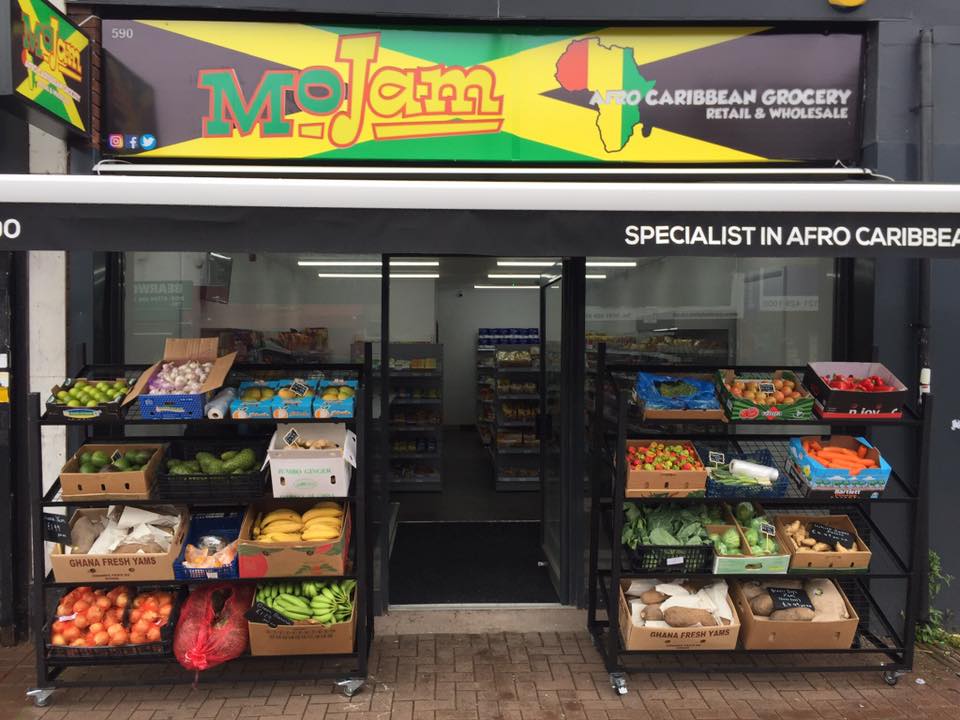 This Afro-Caribbean grocery store is a true hidden gem. Specialising in produce from the Caribbean, this is a wonderful place to pick up some hard to find ingredients and cook up a Caribbean storm. Stocking lots of fresh ingredients from sweet potato and yam to fresh mangoes, papaya, plantain and okra alongside a range of traditional Caribbean products usually only found on those sunny islands. Find Jamaican buns, Caribbean cakes, drinks, snacks and more all the way from Jamaica. Open all week, pop in to discover a taste of the Caribbean right here in Brum.
Location: 590 Bearwood Road, B66 4BW
Royal Watan's Kashmiri Restaurant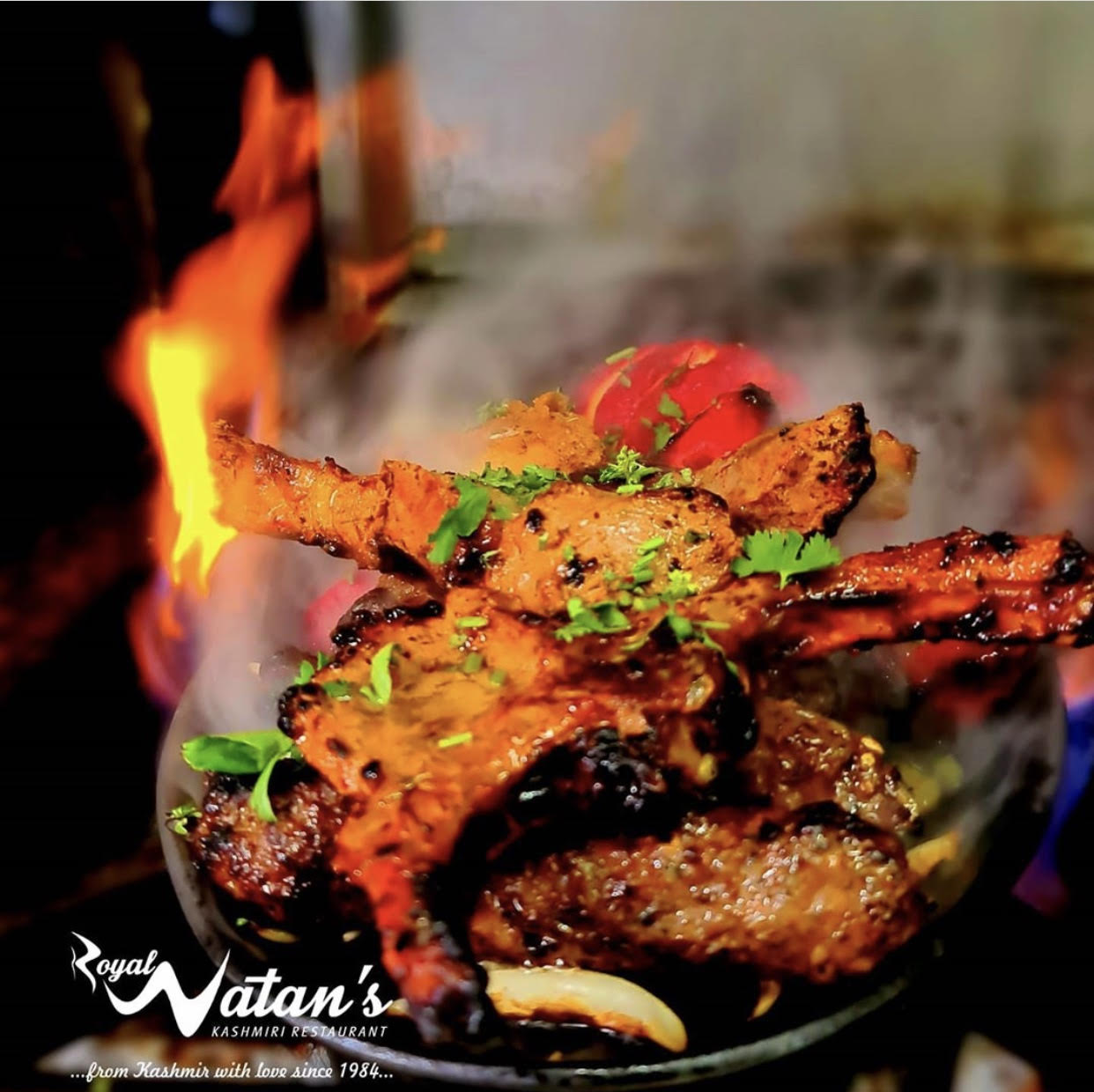 Established in 1984, this Kashmiri restaurant has been serving their traditional and authentic cuisine for over 35 years. This family run Balti restaurant is widely regarded as one of the very best in the city, offering fresh and authentic dishes to scores of loyal customers and newcomers alike. They are committed to using the freshest and finest ingredients to create the tastiest, most authentic Kashmiri food. Their passion shines through in the unbelievably tasty dishes they serve. They also offer take-away service. Make sure you head there immediately to try this place out for yourself.
Location: 602-604 Pershore Road, B29 7HQ
Relish Eats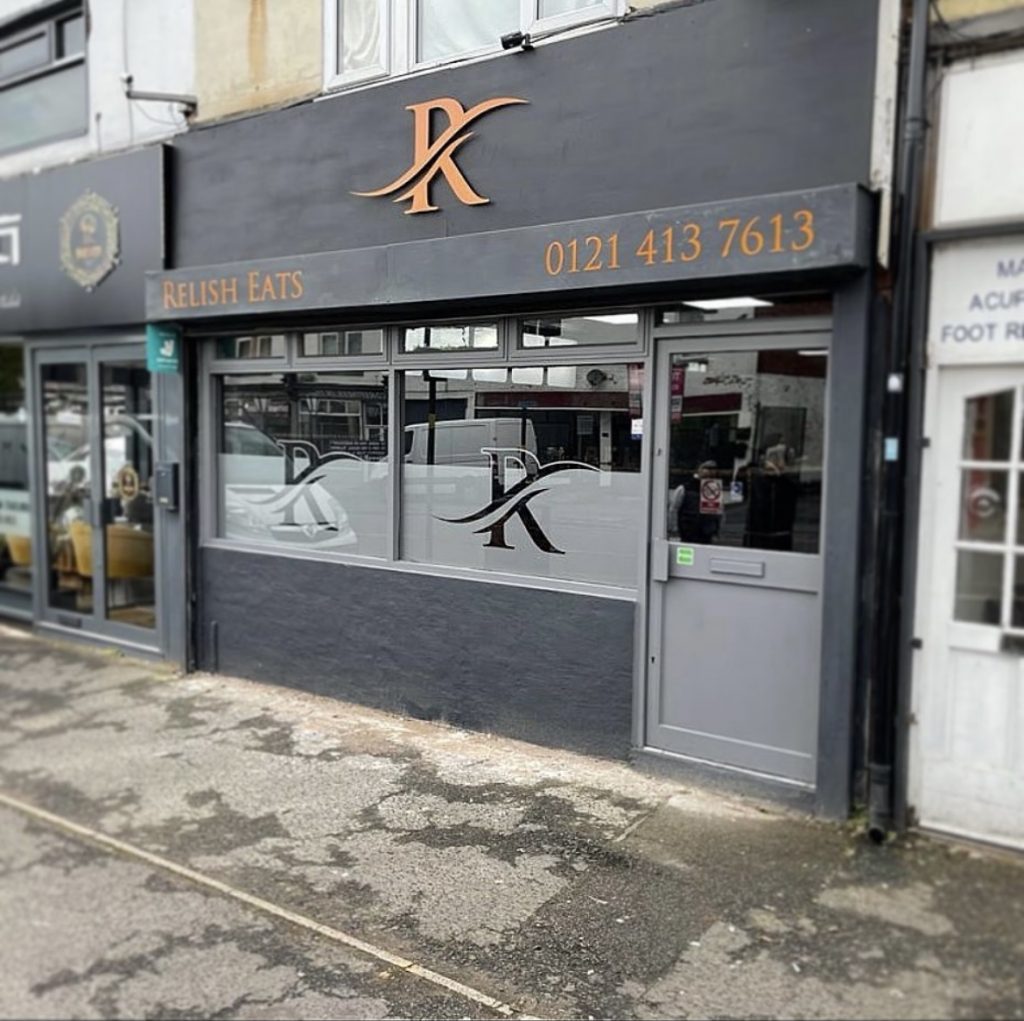 This fantastic Caribbean take-away is a relative newbie on Birmingham's foodie scene, having only opened mid-2021. They specialise in authentic Caribbean food, with lots of vegan choices too. Passionate about quality and flavour, they prepare everything using the freshest ingredients and use authentic recipes for their delicious take-away dishes. From Jerk Chicken to patties, salt fish and curry goat, there are lots of tasty things to try. Next time you fancy a take-away, give Relish Eats a go for some amazing flavours and a satisfying treat.
Location: 1262 Pershore Road, Stirchley, B30 2XU
Mughal-e-Azam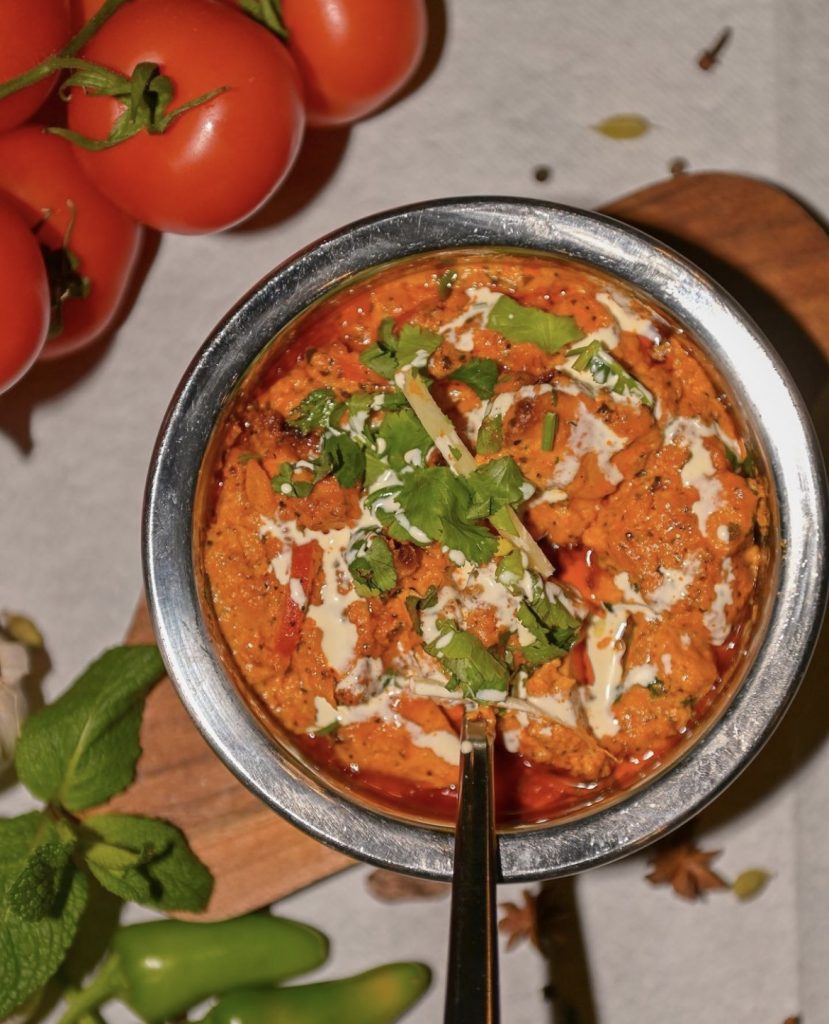 Fresh from a refurbishment, this restaurant has a stunning new look and the same tasty food. Specialising in Pakistani dishes, with lots of Indian favourites on the menu too, the food is full of flavour, as you would expect. The interiors are stunning, and there are fewer more lavish and luxurious places to enjoy a meal than here.
Location: Stratford Road, B11 4DA
BrasilPortu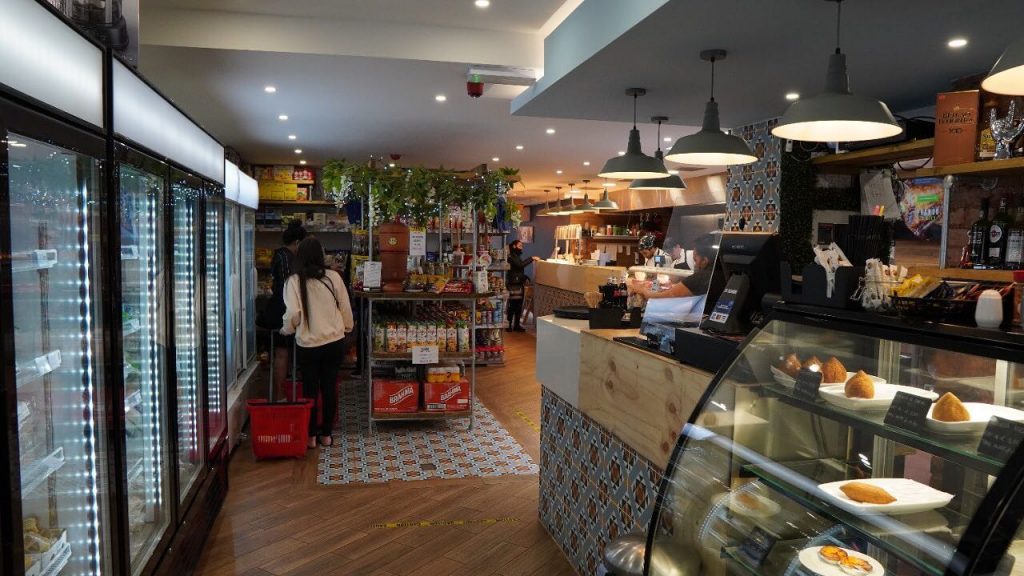 Is it a restaurant? Is it a butcher? It's both! That's right, not content with just being a restaurant, this wonderful independent is a restaurant, delicatessen, shop and butcher all in one! The idea was that the restaurant would look and feel like a Brazilian street market, where customers can go to eat and buy their food in just one place. Specialising in Brazilian, Portuguese and Latin dishes and products, you can enjoy a delicious meal here and then buy the ingredients to recreate it at home. Everything in the restaurant is freshly prepared, using the most authentic ingredients for a true taste of Brazil. If you're looking for something new to try, go visit this wonderful indie restaurant and deli!
Location: 428-430 Bearwood Road, Bearwood, B66 4EY
Part 3, coming soon…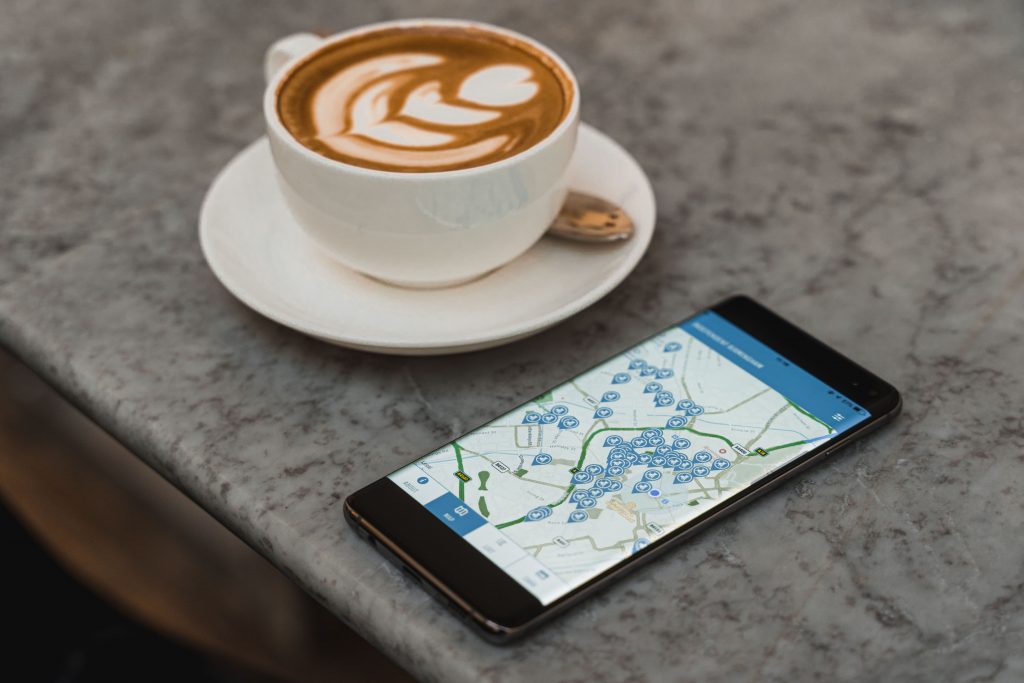 Download the Independent Birmingham App now and enjoy up to 25% off (alongside exclusive 2-for-1 offers, freebies, and more) at over 170 of the very best independents across Birmingham and Solihull – all for just £1.99 a month!
Download the IB App here.
The IB App features a list of over 170 terrific independents across Birmingham and Solihull for you to discover and support (with more added all the time), alongside an interactive map, filters (so you can filter by category, day, and area) and a Wish List so you can create your very own bespoke 'to visit' list. IB Membership is just £1.99 a month and it helps to keep this vital platform alive and allows us to keep doing what we do best – supporting Brum's marvellous independents, and shining a light on our wonderful city