The fantastic JQ Festival is back on 23 July for the sixth instalment of this brilliant celebration of the wonderful Jewellery Quarter.
Returning for the first time since 2019, this year's festival has a packed programme of fun events taking place across this historic area of Birmingham, with activities for all ages and interests. To get you excited for the JQ Festival, here are just 10 reasons why you need to attend this fantastic, free event…
Live Theatre
One of the most awesome events taking place at this year's JQ Festival, and one that we're most excited about, will be brilliant live theatre performances in one of the most unusual locations in Brum. In amongst the catacombs at the restored Warstone Lane Cemetery, you'll be able to enjoy live theatre performances throughout the day (starting from 12pm). We can't think of a more unique place to watch theatre in Brum and this is set to be something truly special and unforgettable!
Live Music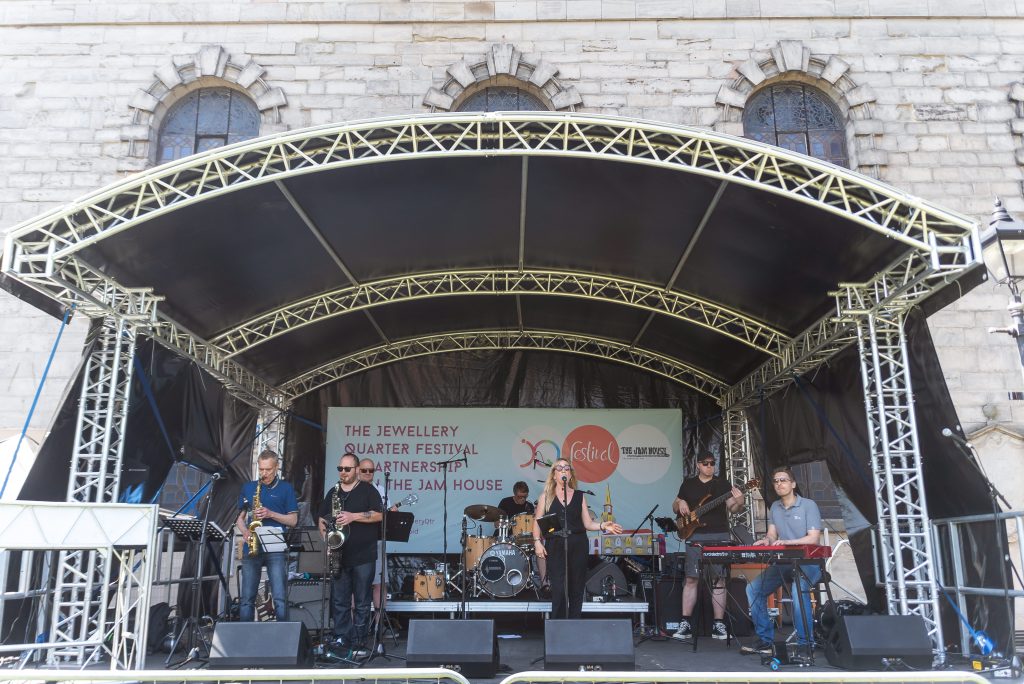 Taking centre stage at the JQ Festival will be a (very) mini Glastonbury right in the heart of the beautiful Jewellery Quarter. The St Paul's Square Music Festival is the perfect way to spend your Saturday – bopping along to live music in the sunshine. The packed set list features an array of talented local musicians across all different genres, from rock to jazz and reggae to soul. Catch the likes of Bryan Corbett and friends, Reggae Winehouse, Elle-J Walters, Urban Souls Family, The Subs and more and have a good ol' knees up in beautiful St Paul's Square!
Crafts Market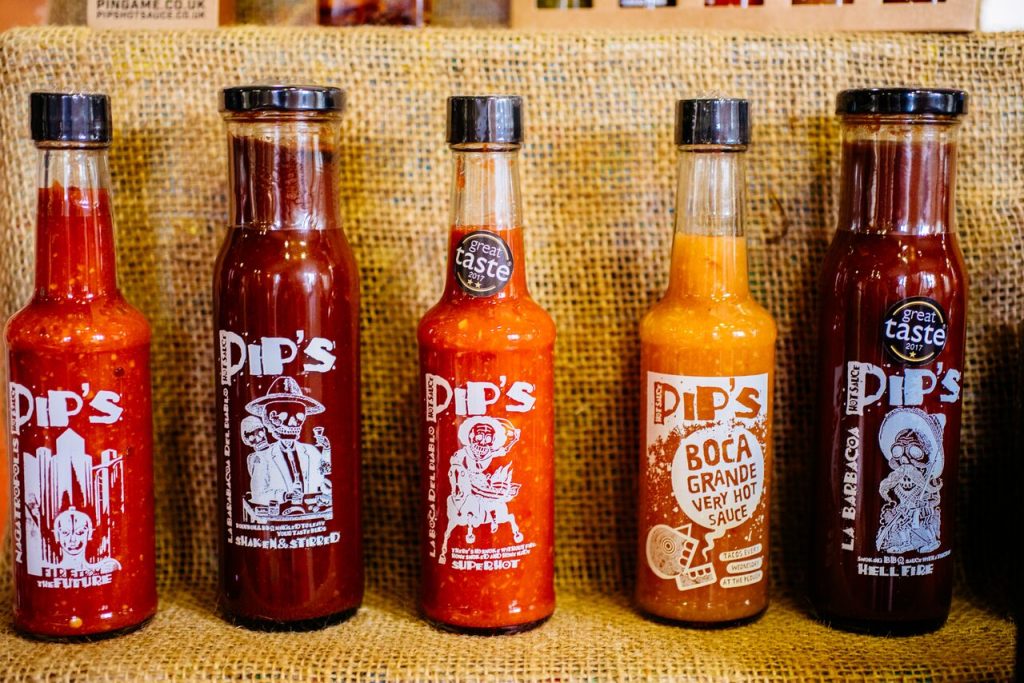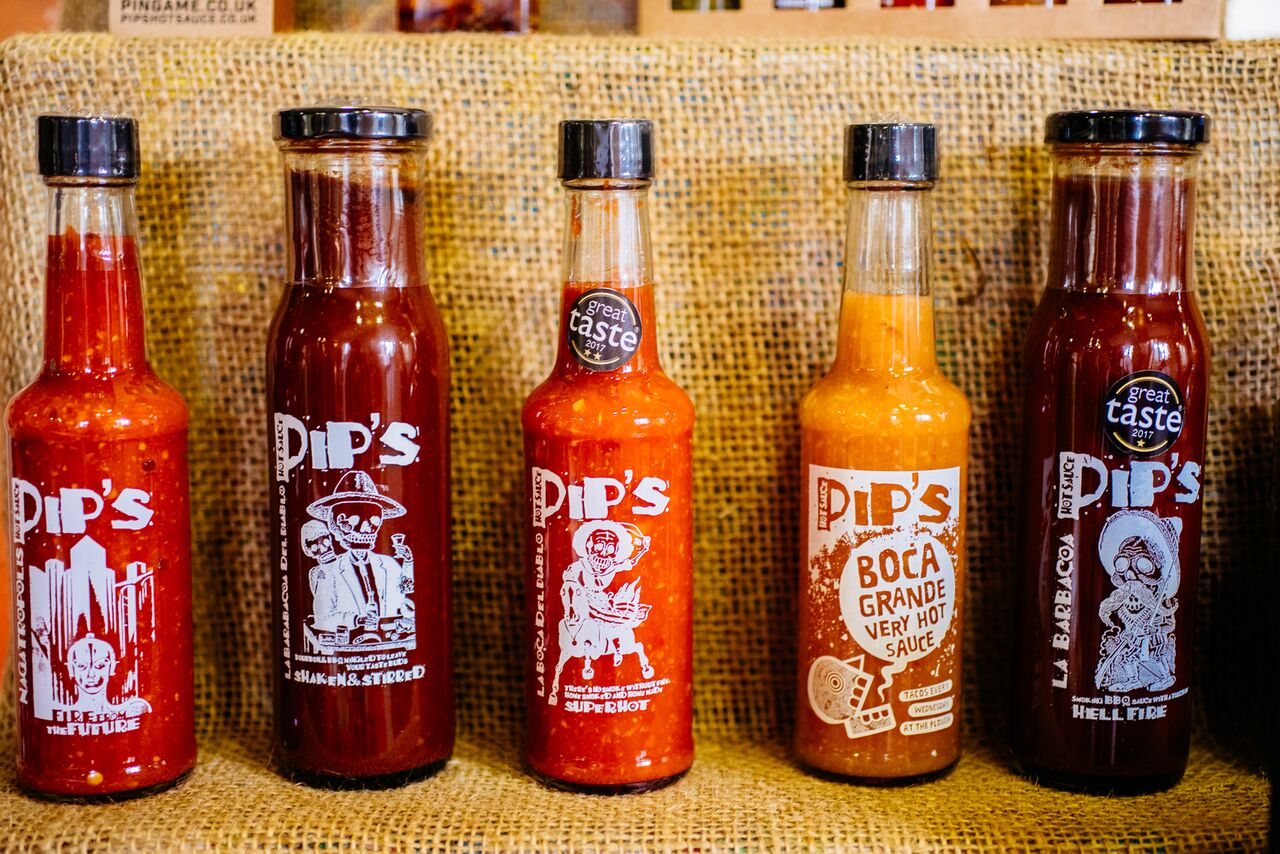 To compliment the offerings elsewhere in the JQ, there will be an independent crafts market in Golden Square, packed with local businesses, creatives, artists and makers showcasing the amazing talent found in the JQ. Browse the stalls and discover some unique treasures and tasty treats to take home and enjoy, all whilst supporting small businesses. Discover the likes of Pip's Hot Sauce, Viridian Orb, Abbie Severn Illustration, In Bloom, B18 Leather and lots more and browse everything from homeware to houseplants and textiles to handmade soap. A great chance to discover local artisans or pick up some gifts for loved ones.
Food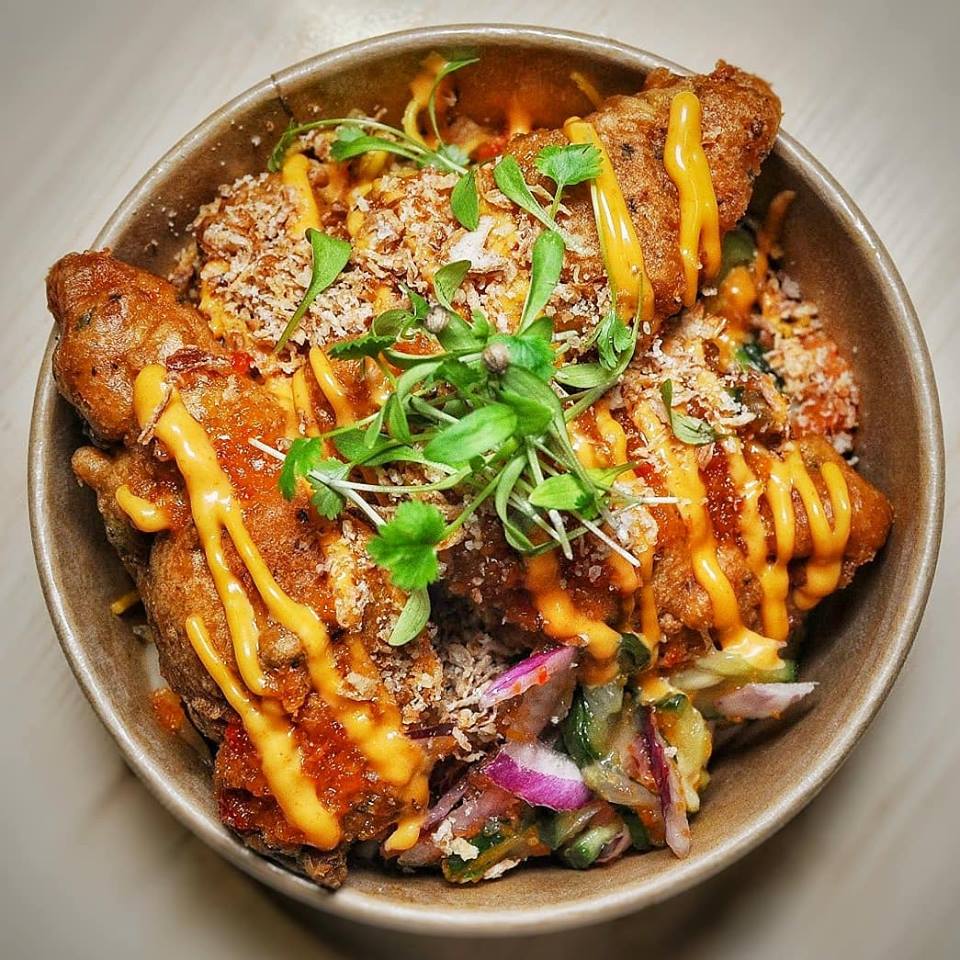 Photo: Patty Master
Throughout the St Paul's Square Music Festival, there will be refreshments on offer from the surrounding businesses who operate on the square. A great chance to sample some of the delicious offerings of these brilliant businesses, you can grab yourself a tasty treat to enjoy as you dance and keep your hungry belly satisfied. Hockley Social Club will also be on hand at the festival bringing a selection of their brilliant street food traders along to help keep visitors well-fed, so you know some yummy food will be available to enjoy on the day.
Drinks (Including Brewery Tour)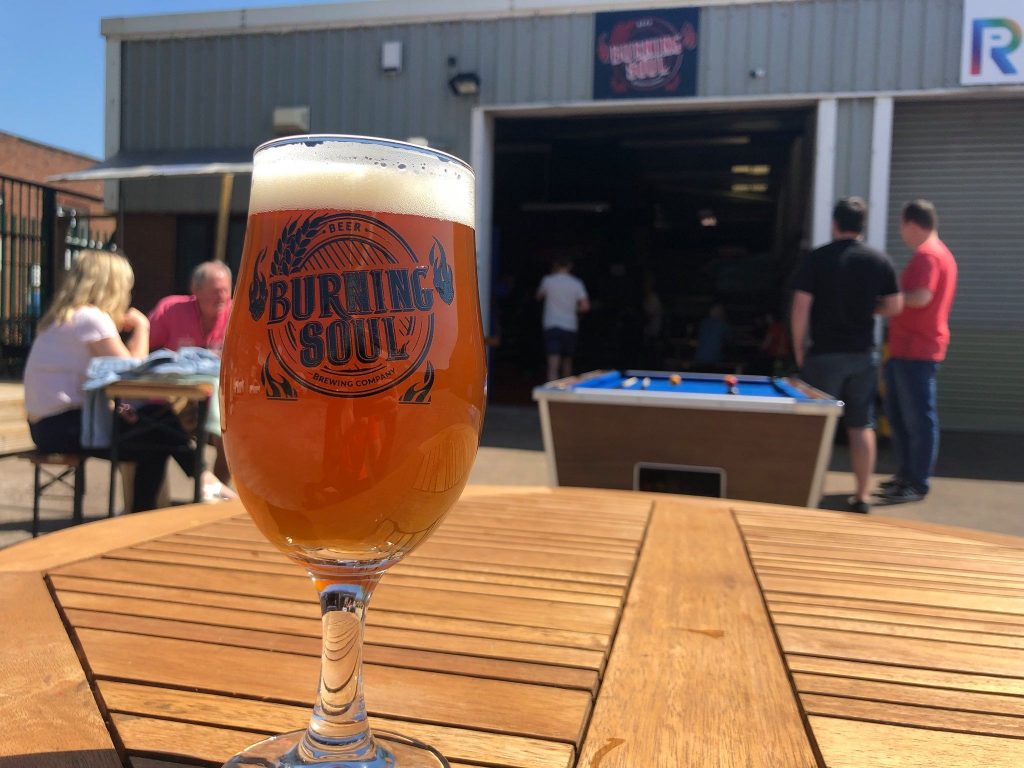 Birmingham's craft beer scene is terrific, and the JQ is a great place to grab a pint. There are a number of fantastic bars found in the area, including The Wolf, 1000 Trades, Burning Soul Brewing, Indian Brewery and Rock 'n' Roll Brewhouse. As part of the festival you can take part in a mini craft beer bar tour across the JQ and the first 50 customers to complete the trail can get themselves an exclusive 'Brewery Quarter 2022' T-shirt. Simply buy a drink to collect a sticker at each venue and once you have 5 stickers – head to 1000 Trades to exchange them for your t-shirt.
Tours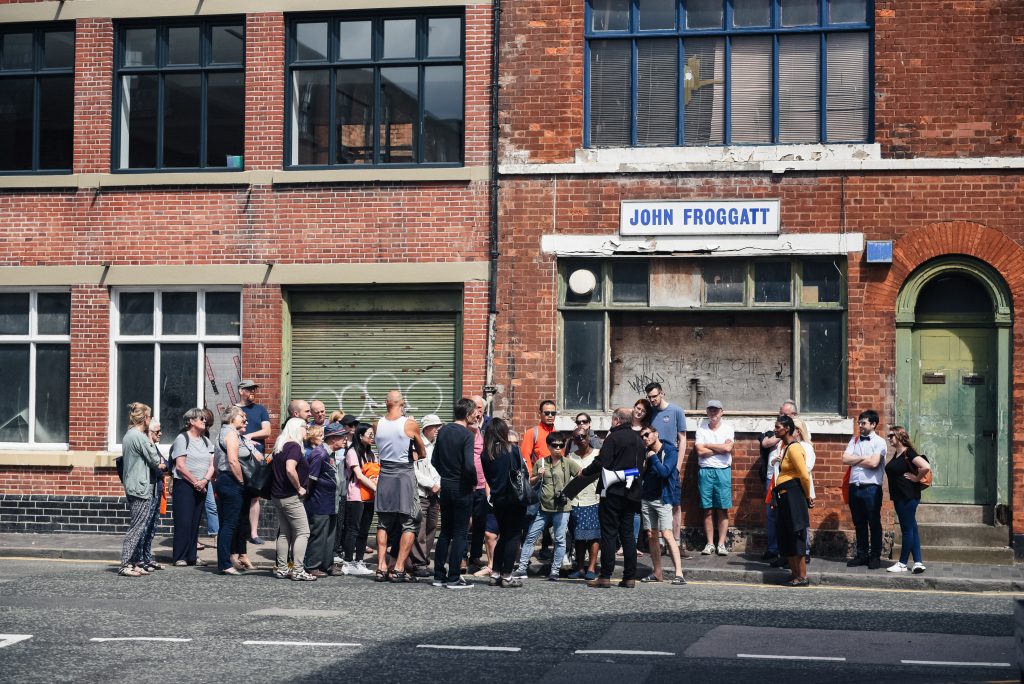 Throughout the day, there will be the opportunity to take a more in-depth look at the fascinating history and culture of Birmingham's Jewellery Quarter. Through a series of guided and self-guided tours, you can learn more about this fascinating place and discover some of the area's most interesting heritage sites and museums, such as The Museum of the Jewellery Quarter and The Pen Museum. In the morning, you can also take a tour of the catacombs at Warstone Lane Cemetery before the area is transformed into a theatre for the afternoon.
Workshops
To help showcase the very best that the JQ has to offer, a variety of hands-on workshops will be available to enjoy on the day too. You could take part in a cocktail making masterclasses – a fun way to get to know some of the local businesses and try your hand at something new. You can also watch a live demonstration of Capoeira – an Afro-Brazilian community-orientated martial art done to live music and song, performed by the CDOB Brazilian Culture Centre Capoeira, and you'll have the opportunity to take part in a masterclass and learn the basics too! On top of this you can meet artists, jewellers and more around the JQ and learn more about what they do.
Explore the JQ Like Never Before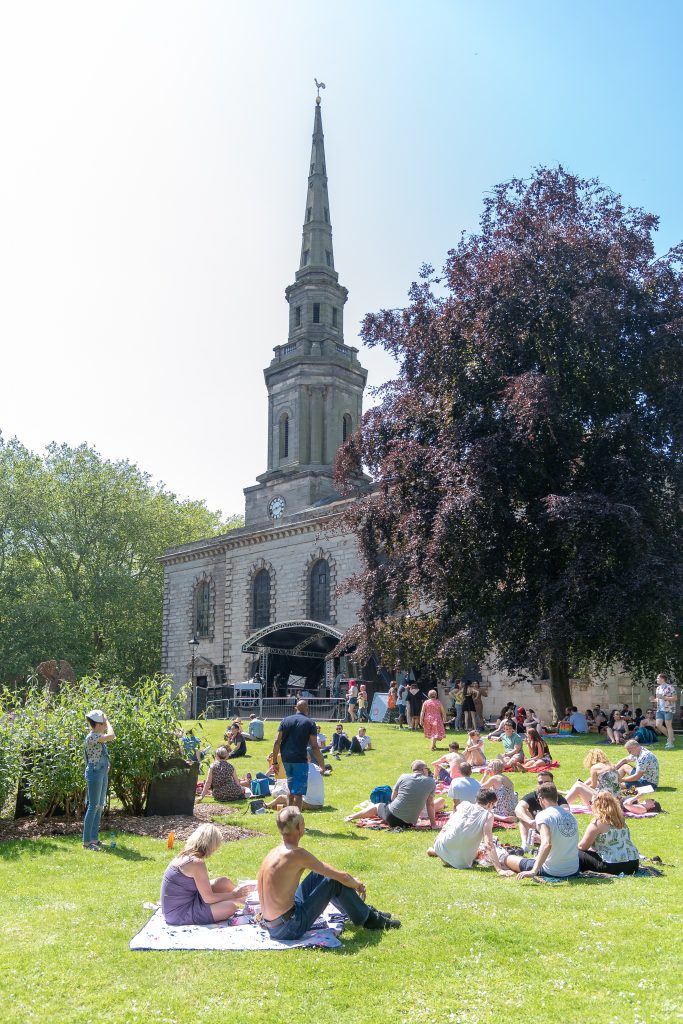 As well as the plethora of activities mentioned already, as part of the festival JQ BID are encouraging the businesses in the JQ to operate their own activities and events. This is the perfect opportunity to explore the Jewellery Quarter like never before and fall in love with the area all over again. Wander the streets and see what amazing businesses you can discover, and take part in events popping up across the area.
Support Local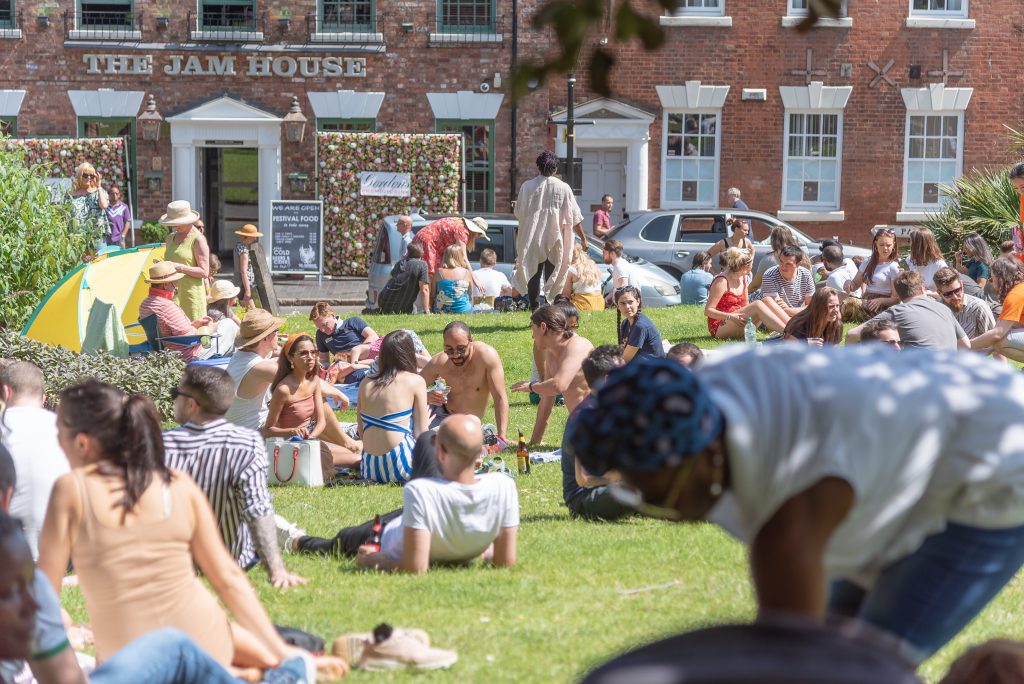 It has been a tough few years for everyone, but especially small independent businesses. By turning up to the JQ festival you can show your support for the multitude of fantastic local businesses found in this historic part of the city. From all of the incredible independent jewellers that the area is famous for, to the amazing restaurants, bars and cafes found in the area, and many more, you can show them how special they are by visiting the festival, browsing the markets, supporting local musicians and actors, and discovering more about this fantastic part of your city. Supporting local has never been more vital, so head down to the JQ on 23 July for a fun-filled celebration and show your support.
Have Fun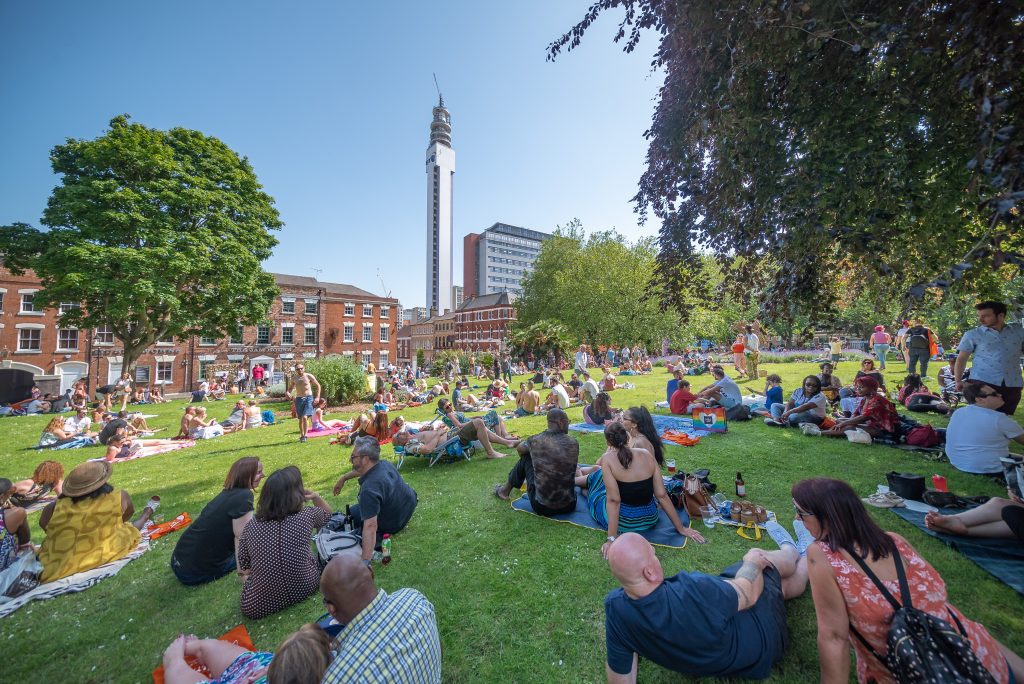 Possibly the most important reason to visit of all… it's going to be great fun! Gather up your family, mates, loved ones, or just pop down to the JQ on your own and you'll be sure to have some fun. What could be better than sitting in the beautiful St Paul's Square with a drink in hand, eating some tasty street food, surrounded by people having a great time whilst enjoying some live music. The perfect summer celebration.
If you want to find out more about this brilliant event, organised by the JQBID, click here.