Vibrant, unique, diverse.
Digbeth is packed full of incredible things to do, places to eat, and quirky creative businesses worthy of exploring. We have the low-down on all of the very best places to be found in Birmingham's most creative district. From world class street food to the oldest pub in the city, and fascinating galleries to incredible live music venues, there's so much to discover. To help you on your quest, we've written this handy guide to the very best places you can go to Discover Destination Digbeth.
Note: Whilst many businesses have now reopened, some are yet to do so. Social distancing is still in place and very important, please check each individual business' website for their up-to-date opening times and safety measures prior to visiting. Some businesses may require you to make a booking in advance.
Restaurants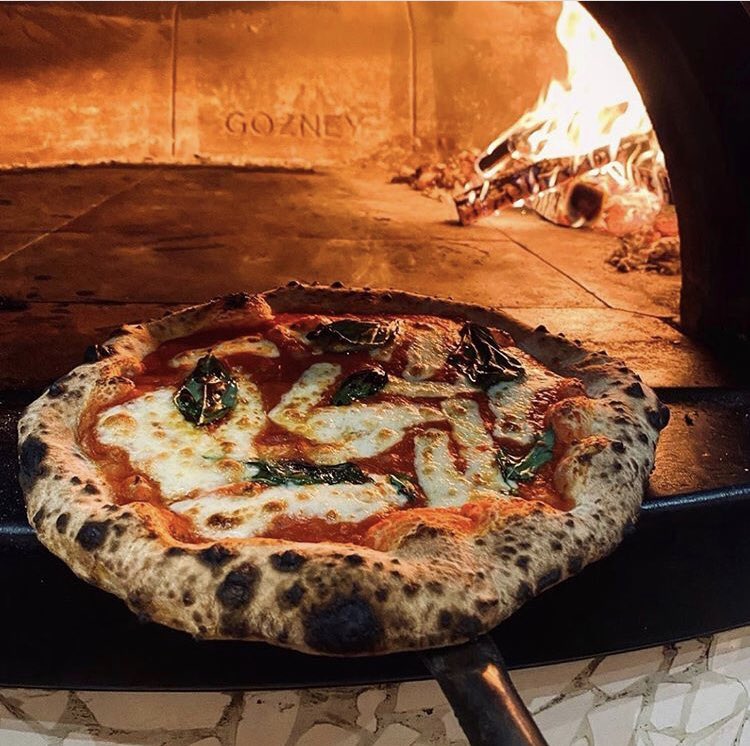 If you're looking for somewhere to eat whilst exploring your way around this fabulous area of Birmingham, then you have loads of amazing choices. Whilst there are lots of restaurants to choose from, some are stand-out choices. A trip to Digbeth isn't complete without visiting Digbeth Dining Club, the home of world class street food here in Birmingham. Their line-up of traders changes each weekend, perfect for those who want to sample a few different dishes. If you like pizza, you're spoilt for choice with both Baked In Brick and Dough (operating within the Dig Brew Co. taproom) serving up some of the best pizzas in the city. For incredible veggie and vegan eats, check out both The Warehouse Cafe and Earth's Kitchen to get your fill of plant-based goodness. If life-changing burgers are more your thing, then you have to pay a visit to Original Patty Men for the best burgers of your life, whereas Rico Libre serve tasty tapas and small plates. The Karczma is an authentic Polish restaurant serving up traditional Polish dishes. And finally, if you have a sweet tooth then head to Stickie Fingers for pancakes and doughnuts, or Pirlo's Dessert Lounge for decadent desserts.
Bars and Pubs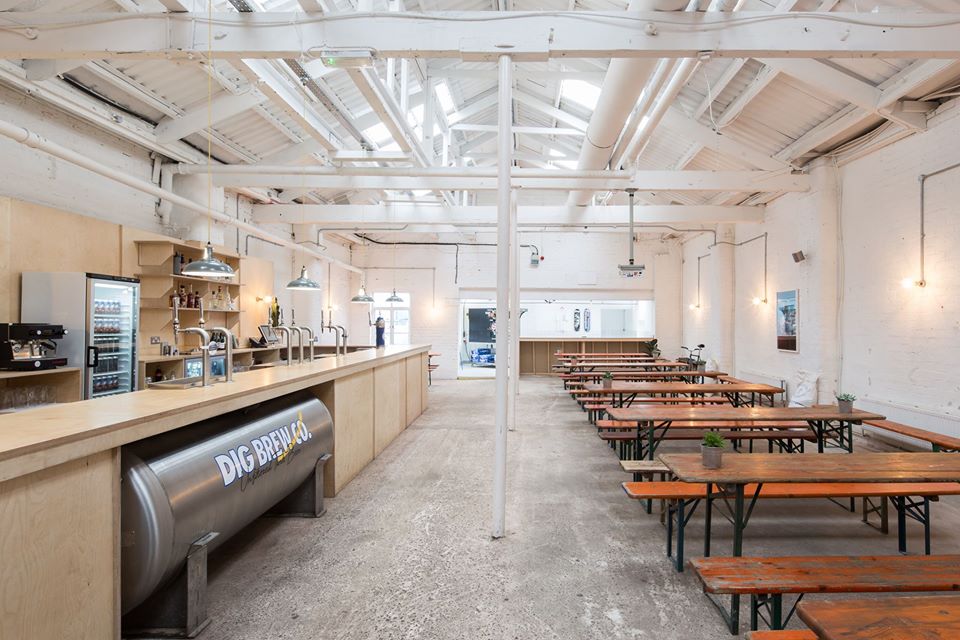 Thirsty? Digbeth is home to some fantastic bars and pubs, catering for all tastes. From traditional boozers to quirky cocktail bars and more, there are loads of places you can grab a drink here. If you love a quintessential pub, check out Birmingham's oldest pub, The Old Crown – the perfect mix of traditional and contemporary, with a fascinating history. For more great pubs check out The Ruin and The Anchor – both a mix of traditional pub with eccentric twists, The Spotted Dog, The Fountain Inn and The Big Bulls Head for a traditional experience, or Nortons – a more contemporary Irish pub. If you're serious about your craft beer head to Roberto's Bar And Tasting Club to sample local and European delights, or craft brewing project and local favourite Dig Brew Co. If beer isn't your thing, visit Kilder or Wine Freedom for fantastic (and a-la-mode) natural wines, or Birdie's Bar And BBQ for fun and fruity cocktails in a tropical garden setting.
Things To Do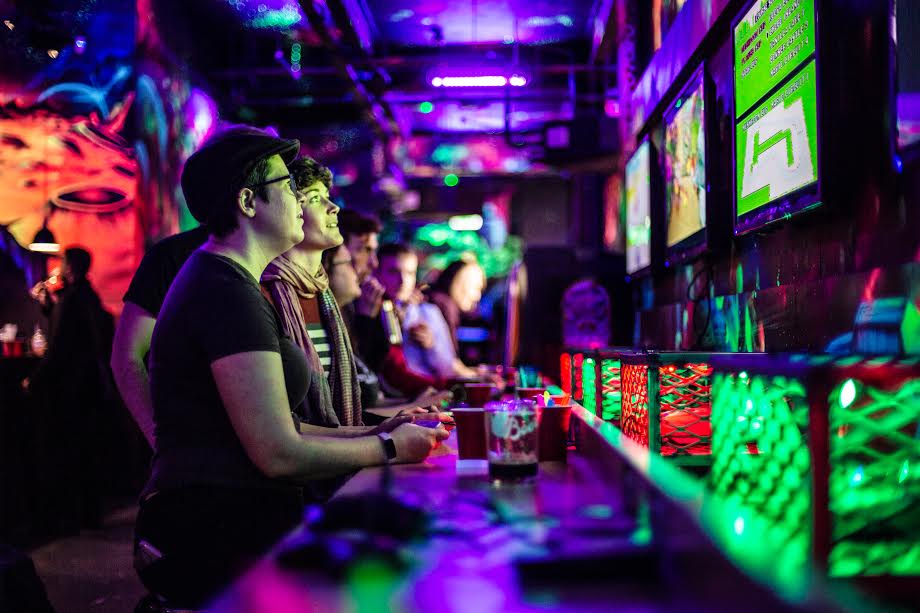 When visiting Digbeth, you won't be short of activities or fun things to do while you're here. Aside from admiring the street art adorning pretty much every wall in the area, there are lots of options for fun activities to keep you occupied. Check out a variety of activity bars such as Dropshot, where you can play table tennis, shuffleboard and more; The Floodgate, for curling and baseball batting cages; and the nostalgic NQ64, which is packed full of retro games consoles and arcade games. Ghetto Golf is a twisted 18-hole mini golf course full of pop culture references, flourescent street art, and alcoholic drinks. If you're looking for something a little more sedate (but still competitive and fun) try Chance and Counters – a board game cafe where you can play hundreds of different games, or The Big Birmingham Bake – a competitive baking experience, whilst The Mockingbird Cinema And Kitchen is a great place to catch the latest blockbusters and cult classics.
Shops and Services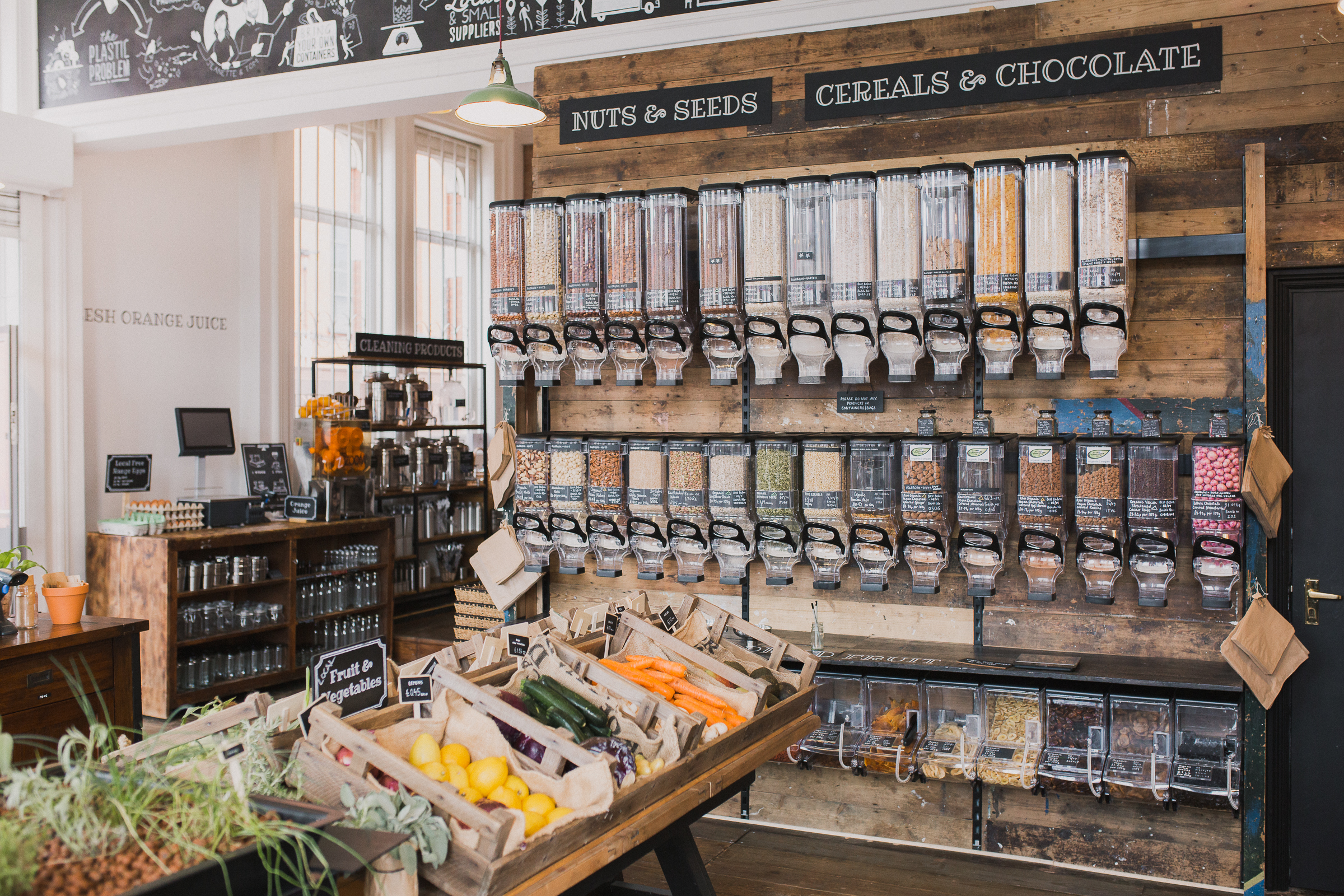 PHOTO: DOMINIKA KUBALOVA
Amongst the diverse range of businesses to be found in Digbeth, there are a number of fantastic shops and services to take advantage of. Whatever you're looking for, you can more than likely find it in Digbeth. The Clean Kilo is an award-winning plastic free supermarket, Zen is the home of all things spiritual, Wild Paper produce beautiful handmade paper, and Digwood Co. specialise in designing and restoring furniture. Chitty's Cakes make bespoke celebration cakes and cupcakes, Dark Bull Vintage sell pre-loved clothing, whilst Ridding And Wynn offer an eclectic mix of antiques and collectibles of all kinds. If you have an Apple device that needs fixing head to FixMyBrokenMac for a better deal than the Apple Store, if you need artwork to be framed check out The Framers, or if you're looking for a specialist printers head to Shaded Rose Design & Print Ltd. or Printbots. Streetwear concept store Bene Culture is well worth a browse, as are skate shop Ideal, and the fabulous Sara Preisler Gallery – which sells handmade jewellery and design pieces. Cycling enthusiasts should check out Sprocket Cycles, whilst music fans should head to Digbeth Records (a pop-up record store found at Digbeth Dining Club). If you're looking to improve your lifestyle, check out Gym 131 to help you achieve your fitness goals. Finally, to help you look your best, Strand And Lock are specialists in curly hair, and Nails Bab will give you a great manicure.
Cafes and Coffee Shops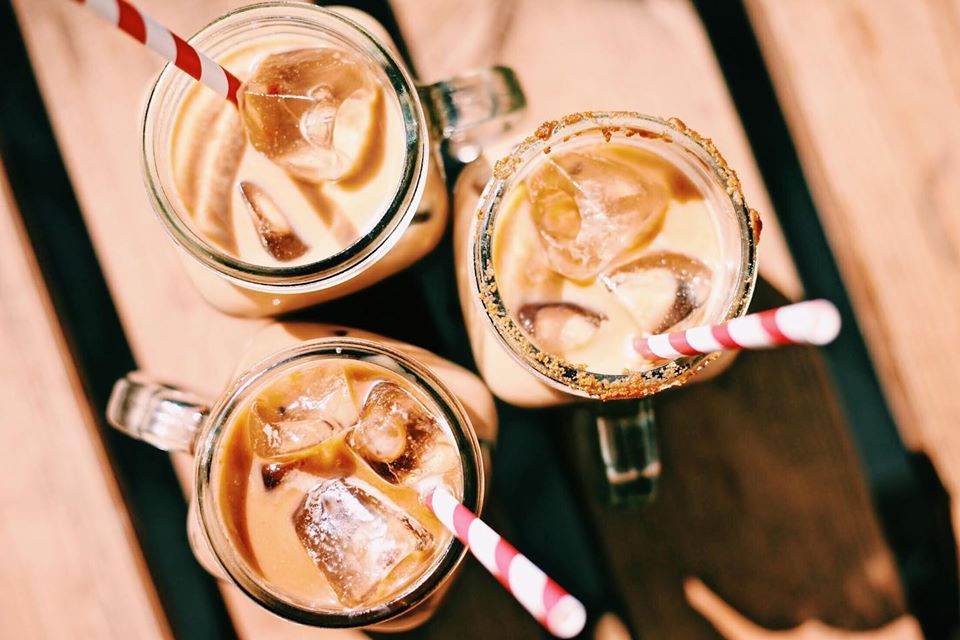 If you're in need of a break whilst exploring all that Digbeth has to offer, there are a number of excellent coffee shops and cafes in which to rest and recuperate before you continue with your day. Kanteen is a fantastic place for a coffee and some feel-good food (including fabulous brunch options). Karibu Coffee House is an African themed coffee house serving coffee and tea from Tanzania and light bites to eat. Stag Digbeth is a coffee shop by day and a bar by night (serving delicious cocktails, craft beers, and more), with the added twist of also being a barbershop. Fazeley Social is an on-site cafe regularly frequented by Digbeth's creative residents, whilst Digbeth Works is a fusion of cosy coffee shop, bar and pub, and Le Mirage is a coffee shop, Middle Eastern restaurant, and Shisha Lounge.
Nightlife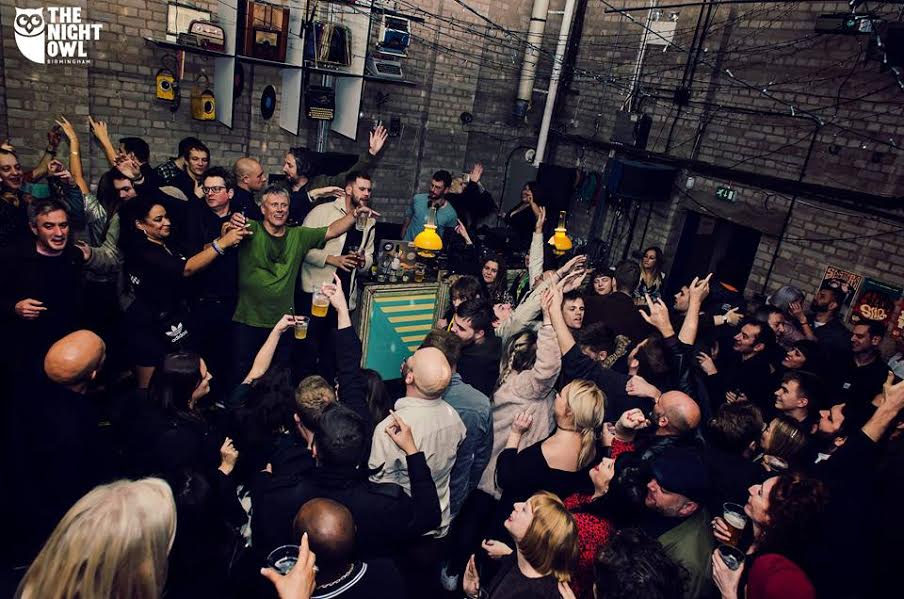 Digbeth is an area well-renowned for its vibrant and buzzing nightlife. From laid-back live music venues to nightclubs, you always have a night to remember here. The Night Owl is a well-known Northern Soul club with regular live music events and soul and retro club nights. The Mill is another popular venue hosting live music and club nights across a range of genres, from dance and pop to punk and rock. If you love reggae then head to PST, a nightclub specialising in reggae music, split over 3 levels. Spotlight, Mama Roux's and Cafe Colette (where Digbeth Dining Club is held) all host regular events worth looking out for, whilst outdoor events space Digbeth Arena is often home to local festivals. For a classic Digbeth rave head to Lab 11, or for regular gigs of various genres head to The Crossing. For a more relaxed evening of live music, check out some of the local pubs such as Subside Bar (a dedicated rock and alternative music bar), Cleary's Irish Bar or Hennesseys (an Irish pub that hosts regular events).
Galleries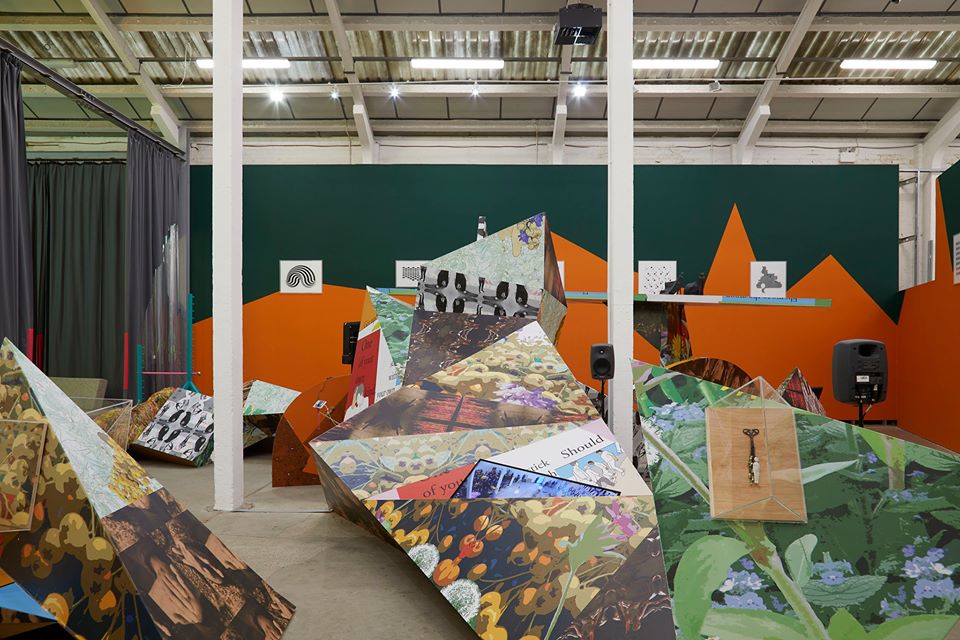 If you're looking for a dose of culture, try exploring the collection of galleries to be found in Digbeth. The area is renowned for its creativity and there are loads of spaces to explore. Housed within Minerva Works are several artistic spaces. Centrala is a nationally- and internationally-recognised centre for Central and Eastern European art and artists, Grand Union hosts a free programme of public exhibitions and events, bringing the public closer to art and artists, Vivid Projects provide a collaborative performance and exhibition space, and Stryx is a female-led gallery and studios. Elsewhere, Eastside Projects is an artist-run space and public gallery where you can find creative and innovative works created through experimental art practices, The Arches Project is a not-for-profit organisation providing a platform for emerging artists to get noticed, hosting regular events and exhibitions in their creative space, and Digbeth Art Space also host a changing programme of exhibitions. One final recommendation here is that on the first Friday of each month, Digbeth First Friday takes place – featuring exhibitions, late-night openings, special events, culture in unexpected places, live music, street food, and more. This is a wonderful way to dive head-first into the astounding array of culture and talent to be found in the area, with new things to see and do each month.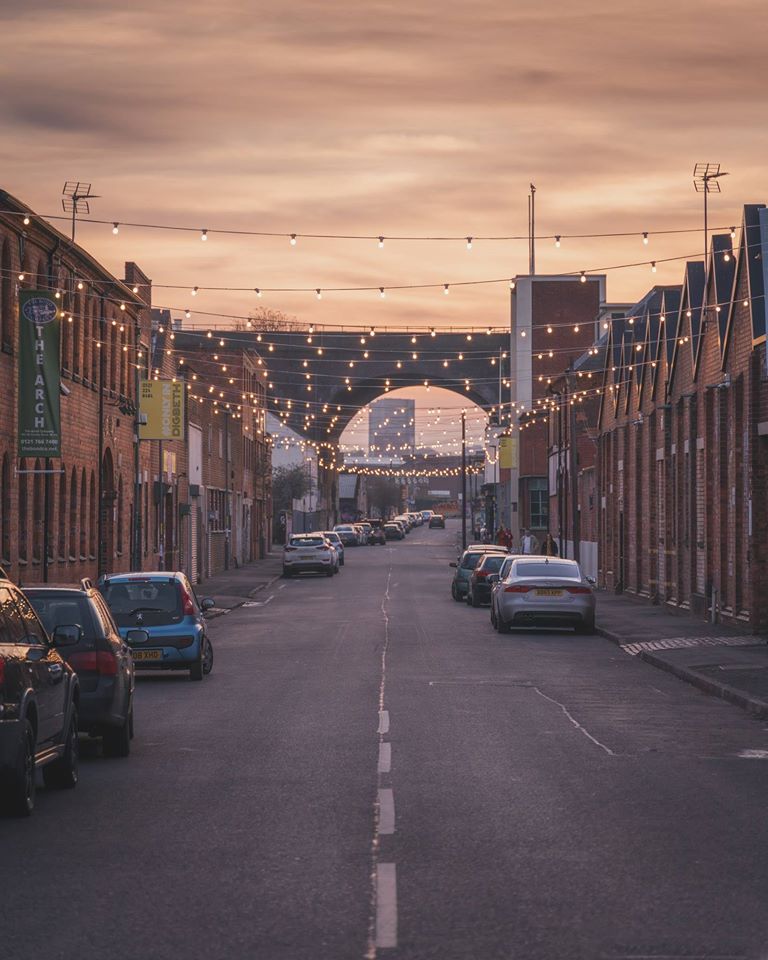 Photo: Ross Jukes
Digbeth truly has so much to offer, and there are lots more businesses to be found here, particularly in creative and technological industries – alongside many amazing charities, such as Sifa Fireside. The best way to discover all that Digbeth has to offer is to explore the area for yourself and stumble upon the many hidden gems you can find throughout The Custard Factory, neighbouring Zellig, Fazeley Studios, and the surrounding streets. One final tip, for anyone looking to plan an urban wedding – The Bond Company is a beautiful venue, popular with wedding parties.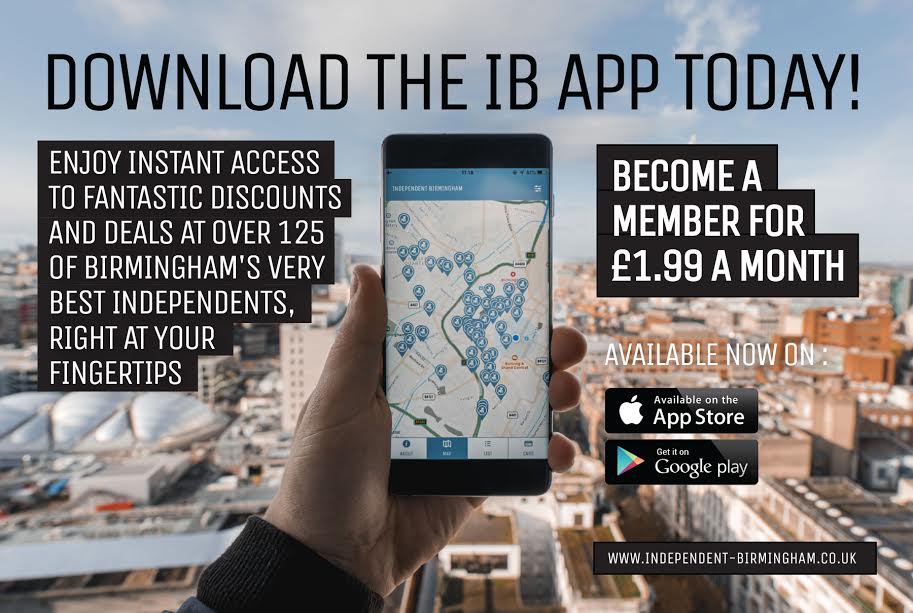 If you like to discover new hidden gems and support local, download the Independent Birmingham App.
Enjoy up to 20% off (alongside exclusive 2-for-1 offers, freebies and more) at over 125 of the very best independent cafes, bars, restaurants, pubs, theatres, cinemas, hotels, shops and experiences in Birmingham – including: Digbeth Dining Club, The Electric Cinema, Carters, Indian Brewery Snowhill, Birmingham Hippodrome, Adam's, Zindiya, The Meat Shack, Baked In Brick, BoneHead, Purnell's Restaurant, Chakana, Tiger Bites Pig, Bodega Cantina, Stirchley Wines And Spirits, Wayland's Yard, Purnell's Bistro, Midlands Arts Centre, 40 St Paul's, The Plough, Hare and Hounds, Birmingham Repertory Theatre, The Jekyll And Hyde, The Rose Villa Tavern, Cherry Reds, The Prince of Wales, The Loft, Laghi's Deli, Medicine Bakery, The Paper Duck, The Clean Kilo, The Early Bird Bakery and many more.
To download the IB App for just £1.99 a month on Apple, click here. 
To download the IB App for just £1.99 a month on Android, click here.