SO FAR, WE'VE TALKED A LOT ABOUT THE SENSATIONAL FOOD AND DRINK LINE-UP THAT WE'VE CURATED FOR THE INDEPENDENT BIRMINGHAM FESTIVAL AT ASTON HALL. AND WITH GOOD REASON – IT'S INCREDIBLE.
Seriously it's probably one of the very best we've seen at such an event – we're not even being biased, it really is sensational. In any case, we've decided to move on from the brilliant array of food and drink you can sink your teeth into and whet your whistle with this July, to shine a light on the dazzling collection of independent retailers, artists, designers and makers that'll be setting up shop in our 2 indoor market halls.
It's time to meet the independents!
BAKE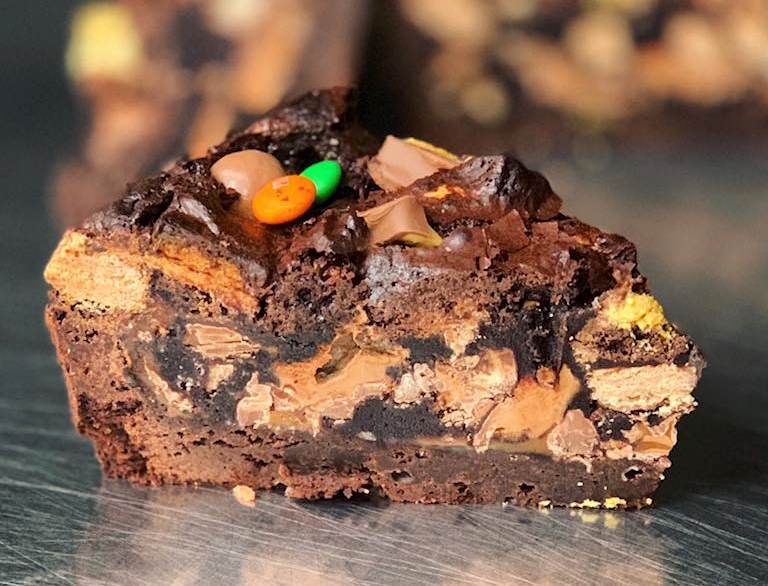 This is your chance to get your hands on Moseley's finest cakes and bakes. From epic brownies, to colossal cakes, and back to their epic brownies again (because they're epic, right?), we love BAKE – and we know you'll fall in love with them too from the moment of first bite. Find them in our indoor market hall and grab everything you can physically carry. Do it, for cake and for glory!
Pips Hot Sauce
If you're more of a savoury fan and you like it hot then we have great news for you. Everyone's favourite hot sauce is putting in an appearance at our festival. Head to Pip's stand to stock up on those devilishly spicy chilli sauces. Pip's somewhat of a local legend, so make sure you get your hands on some variety of her hot sauce while you're at the festival. Add it to any dish to upgrade your meal by a factor of 100.
Brumhaus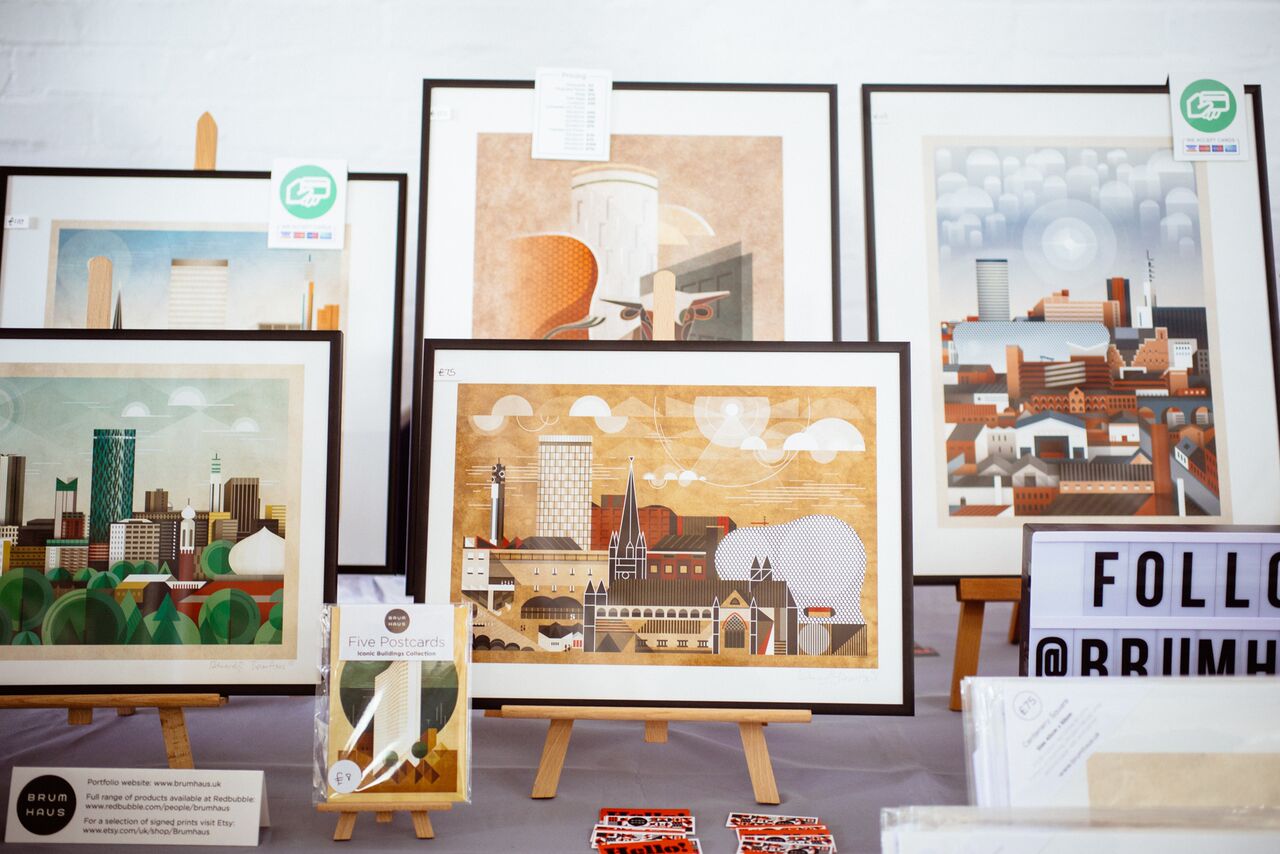 If you haven't heard of Brumhaus, then you've been doing this whole 'Birmingham' thing wrong. Fact. We love Brumhaus and his awesome architectural graphic designs. Come and see him to pick up a fabulous print for that blank space on your wall. While you're there, pick up a cushion and a few mugs too and just deck your whole house in Brumhaus merch. Then you'll be living in your very own Brum Brumhaus house… Buy everything in sight, thank us later.
Punks And Chancers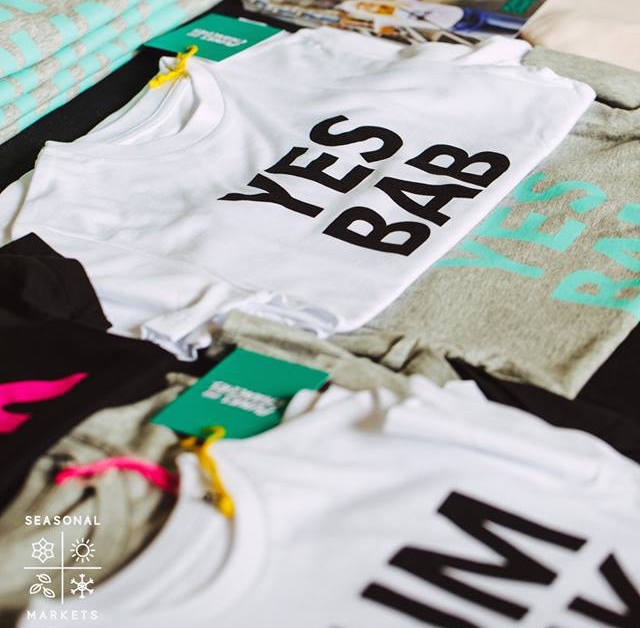 Nothing screams Brummie quite like the Punks and Chancers iconic "Yes Bab" T-shirts. All of their clothes are made from organic cotton, produced in ethical factories, and printed in the UK using inks that don't harm the environment, so you know you're doing good (and supporting local). Grab one for yourself, grab a couple for Brummie friends, and rep your city in the best possible way. Yes Bab!
Dot Moth Studio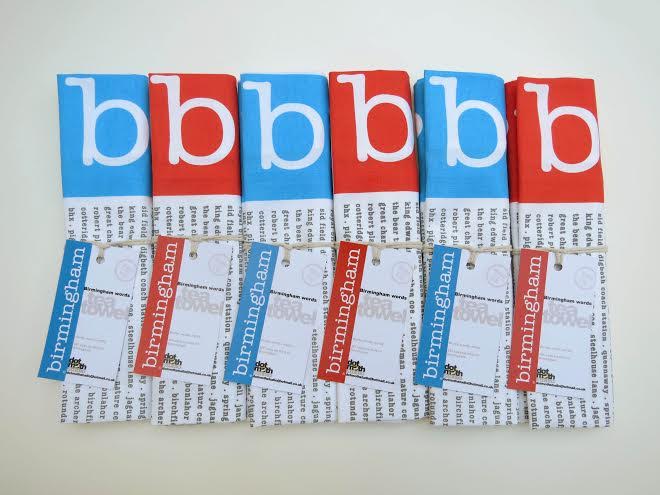 Dot Moth's Birmingham tea towels are a must for any Brummie worth their salt. Full of interesting facts about our home city, they'll make the washing up way more interesting. If tea towels aren't your thing though, Digbeth's finest creatives will be bringing a load of other Brum-inspired products to the IB Festival. Stop by to check out their range of postcards which celebrate our city, those tea towels, and more – and then merch up on everything you can get your hands on. Nice one.
Currentstate Studio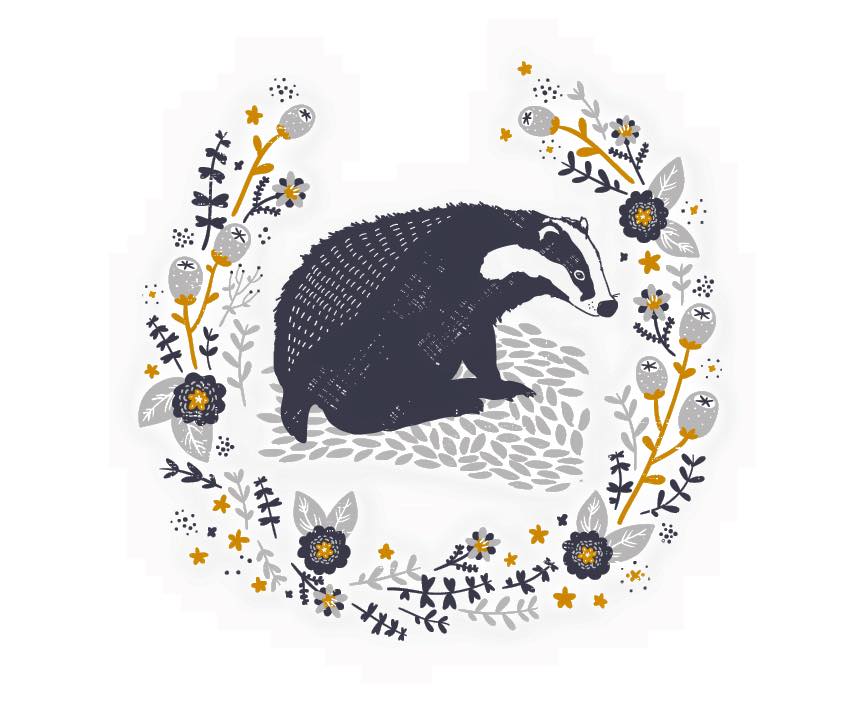 We love Currentstate's bold and bright prints. Their work is inspired by nature and typography and their stunning prints brighten up any blank wall. Make sure you head over to their stand at the indoor market hall to browse the collection and grab a print to brighten up your home (or a friend's). Spread the love of nature and beauty and brighten up your home or office space with a wonderful piece of illustration created by a local Birmingham creative.
Hannah Kyriakou Design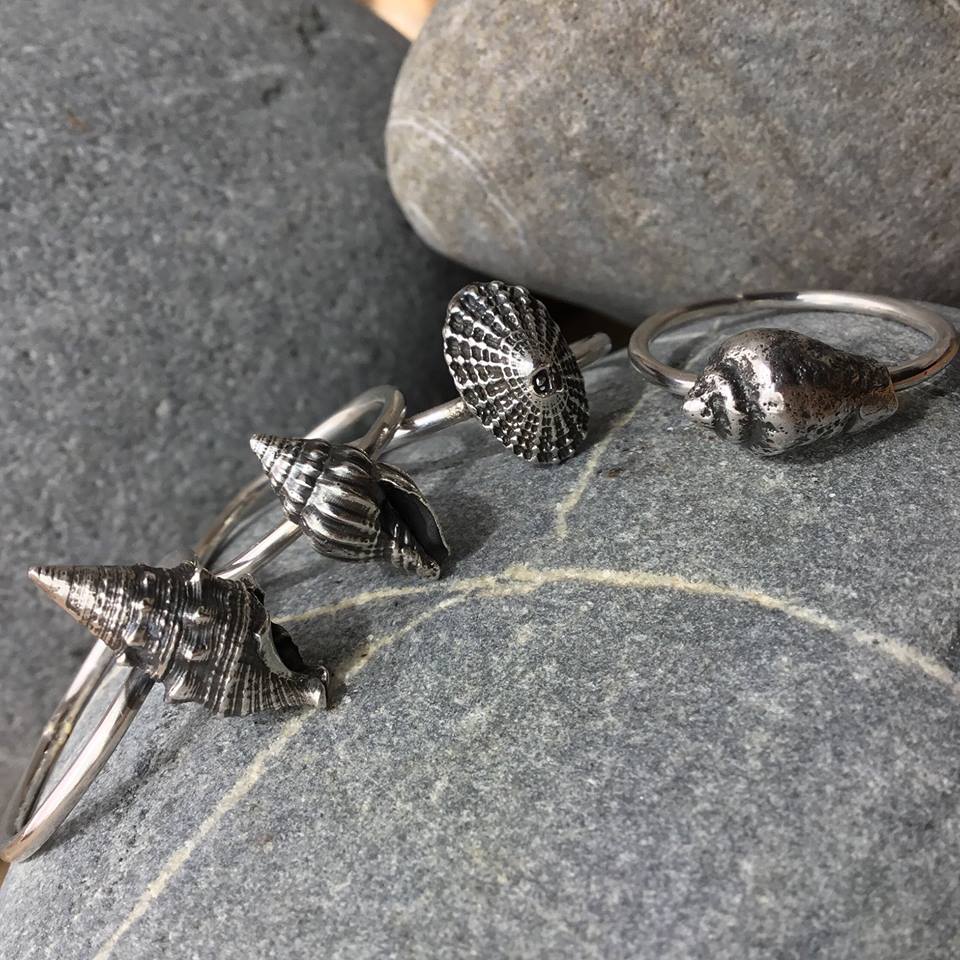 Hannah is an independent jewellery maker whose exquisitely-detailed, nature-inspired jewellery speaks for itself. Head to Hannah's stall to see the most beautifully detailed and intricate designs inspired by the beauty of the natural world. From seashell rings to rosebud pendants, these unique pieces would make stunning gifts for friends (or you).
Beki's Brownies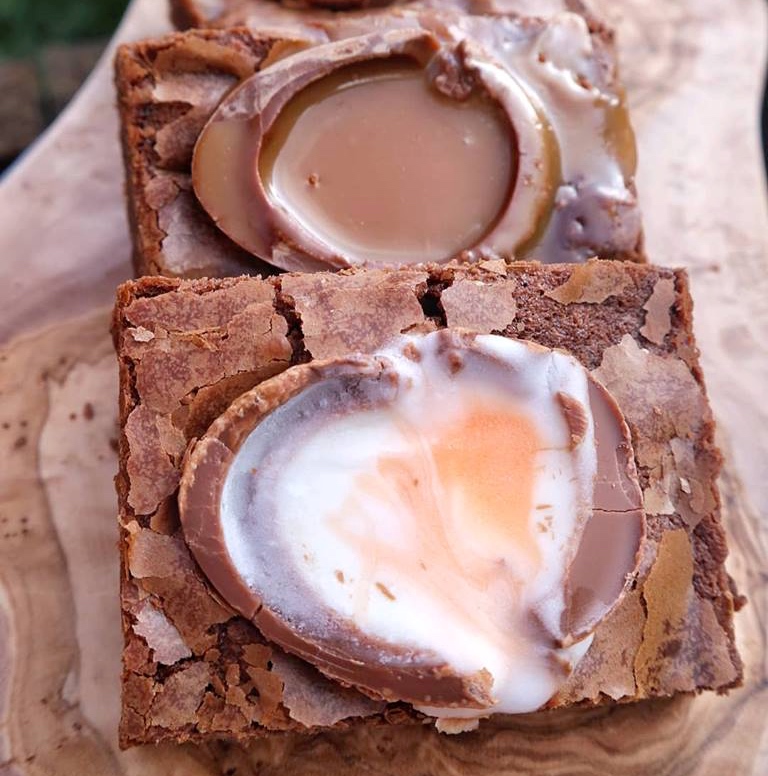 Photo: The Fat Foodie UK
Who doesn't love Brownies? No one! Everybody loves a brownie and Beki's Brownies will be there to fulfil all of your brownie needs. Beki makes the most gloriously indulgent homemade brownies with a contemporary twist. With all sorts of flavours on offer, you're bound to discover your new favourite brownie. We can't wait to see what flavours she brings. We'll take one of everything!
Henley Chocolates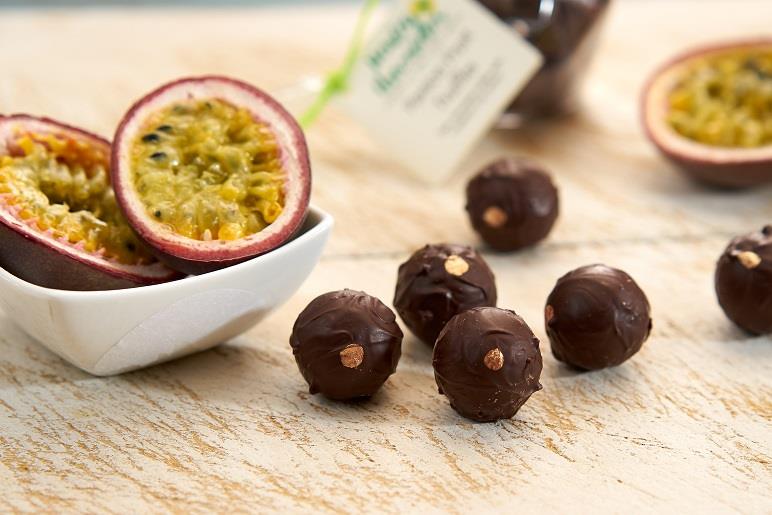 If you love chocolate as much as we do (and we know you do), then an obligatory stop off at Henley Chocolates is a must for the Independent Birmingham Festival at Aston Hall. Find them in our indoor market hall, and feast on their incredible hand-crafted chocolates. From truffles to bars, the reason Henley Chocolates stands out above the rest is their unwavering passion for high-quality ingredients (locally and sustainably sourced). From salted caramel bars to passion fruit, orange and allotment raspberry truffles, these chocolates are the real deal. Go stock up!
Jam Vs Custard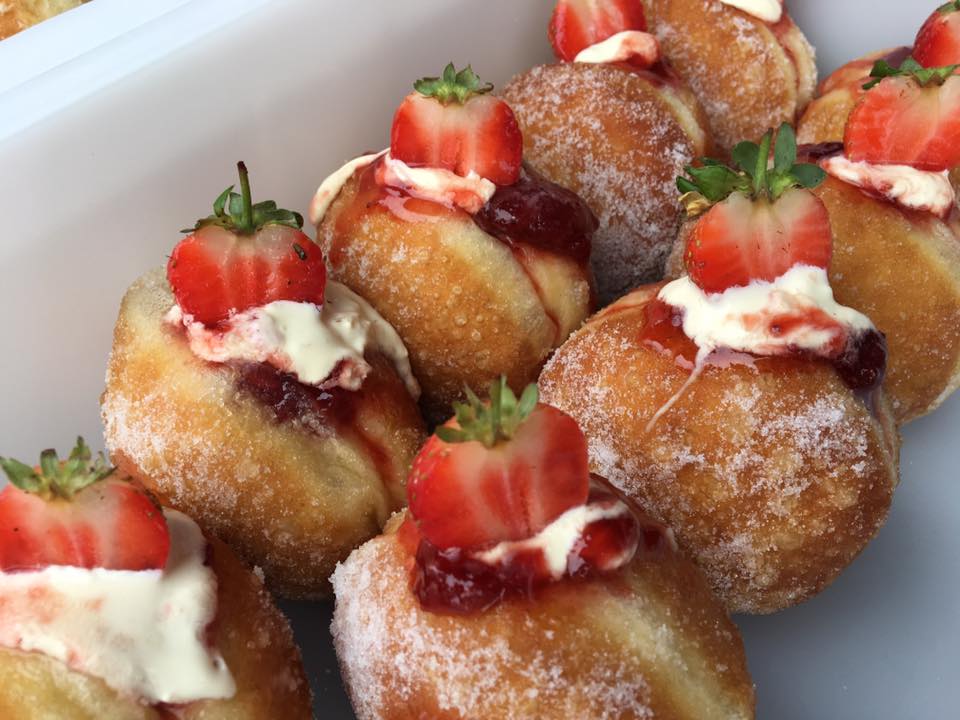 Light vs Dark. The Jedi vs The Sith. Jam vs Custard… On 20-21 July head to the indoor market hall at the much anticipated Independent Birmingham Festival to once and for all settle the epic debate of which is the better doughnut filling. Is it jam? Is it custard? We challenge you to eat your fill of both, and then let your belly decide who the clear winner is. We like your moves.
BA-HA Vegan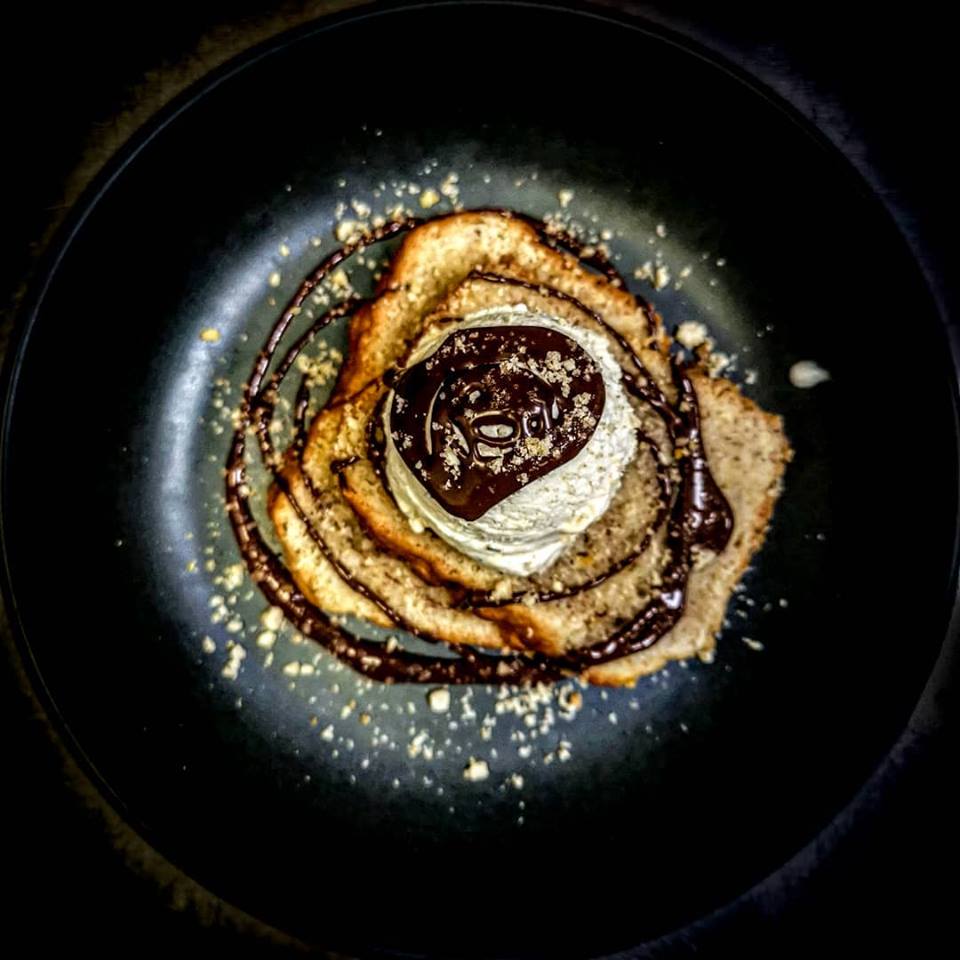 Well known for their incredible vegan eats (indeed, they're even serving them up as part of our ridiculously thrilling food/drink line-up), BA-HA are all about connecting foodies with healthy (and sometimes not so healthy) vegan treats. Not just for those of you on a plant-based diet (their vegan dishes make even the most hardened carnivores go wild), BA-HA are fast becoming renowned in Birmingham for their high-quality, and unbelievably tasty, vegan creations. Find them in our indoor market hall and discover a range of vegan delights. We're praying for their immense Banana Bread, with banana liquor, rum ice cream and dark chocolate drizzle. Mmmmmm….
UpsyDaisy Craft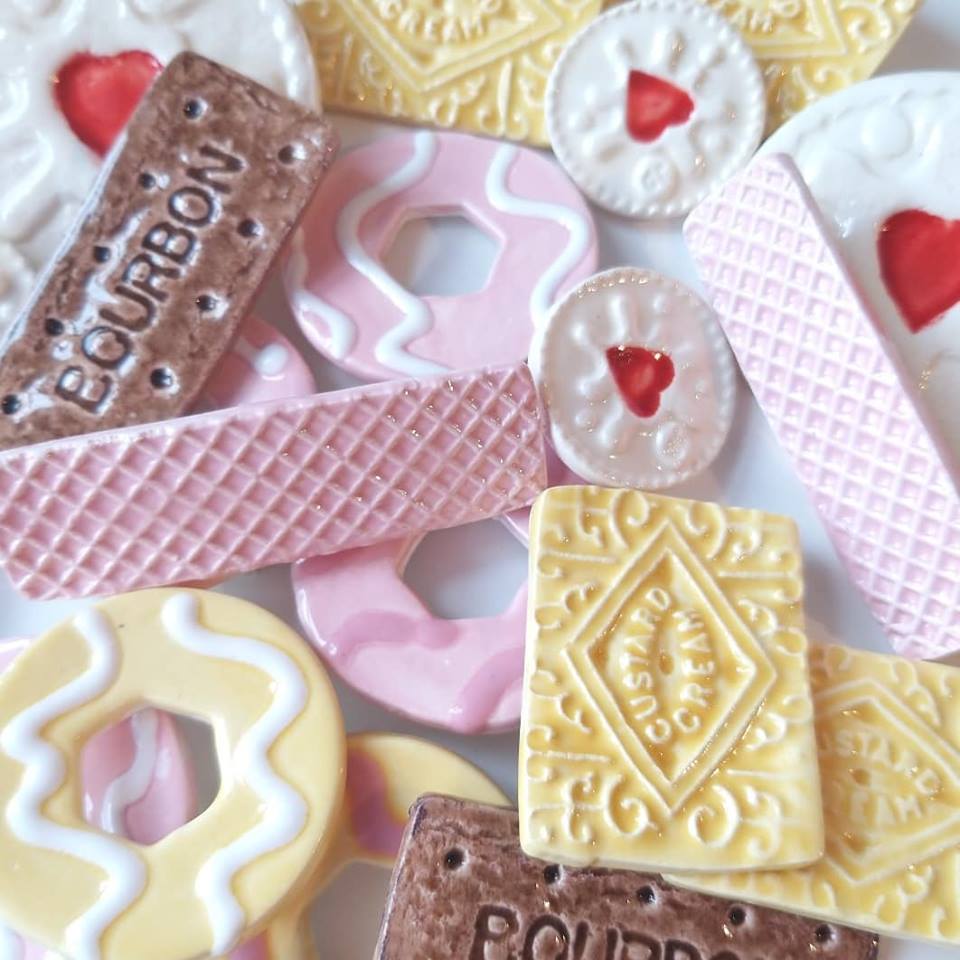 Nat from UpsyDaisy Craft makes the most adorable and quirky items out of clay. These ceramic beauties come in all forms: from jewellery to pots, and all sorts of cute trinkets in between. If you're looking for something a little different, head to Nat's stand to see her amazing collection of ceramic pieces. Then pick your favourites, buy them, and love them forever. Custard Cream anyone?
Sparklymouse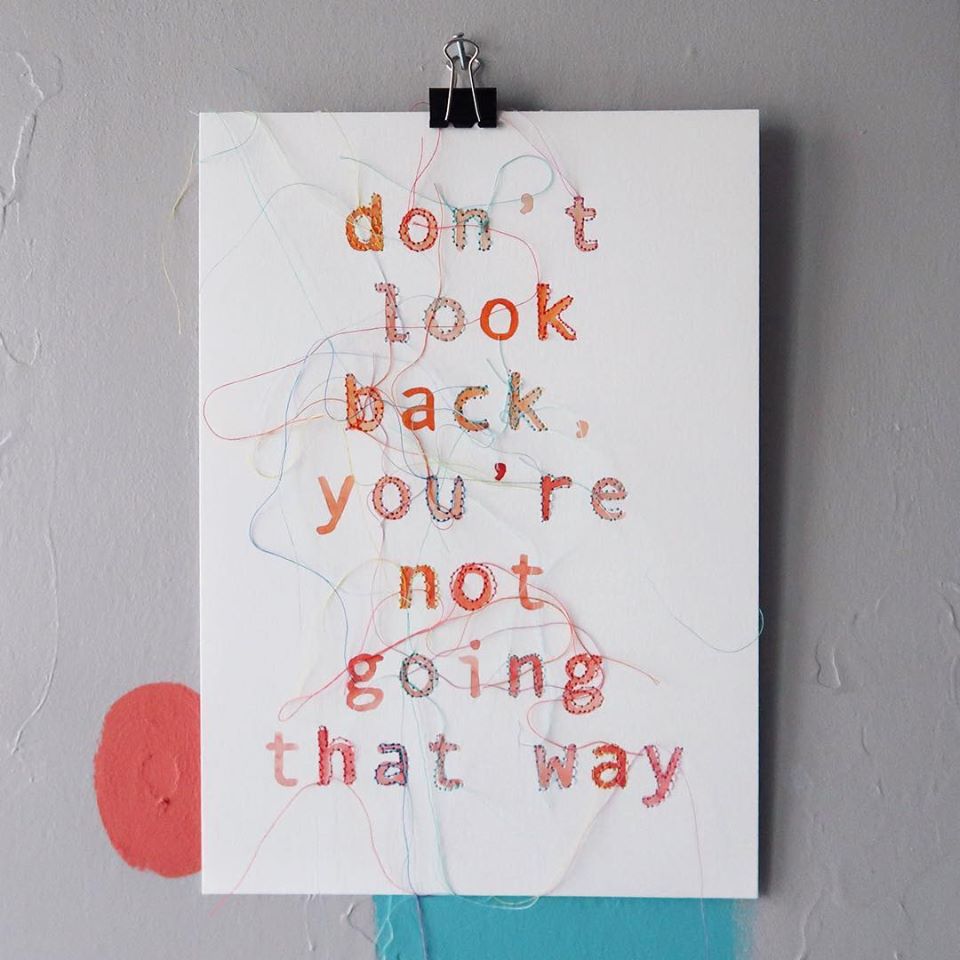 Louise Marie Jones (aka Sparklymouse) is a Birmingham based illustrator, specialising in hand-embroidered illustrations. With her intricate designs, Louise aims to make life a little more colourful. Find Sparklymouse at our indoor market hall to browse her range of stand-out postcards, prints and greetings cards and pick out something special to embellish your home.
Chiddlers Boutique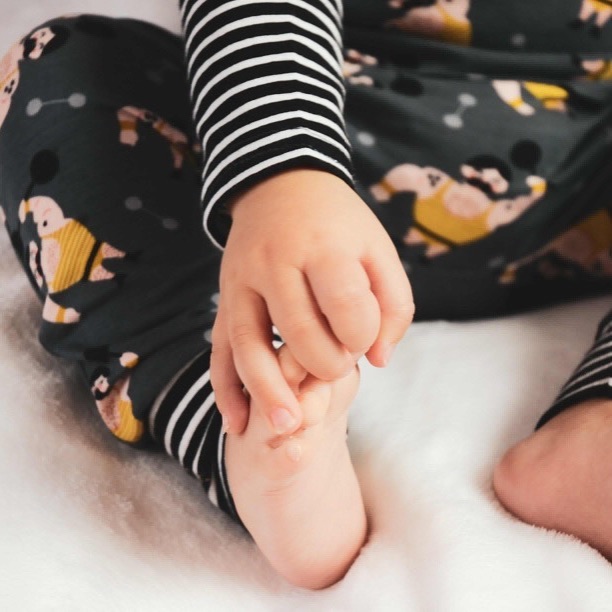 Chiddlers Boutique sell a fantastic range of hand-crafted children's accessories and homeware, all made with love from vintage and designer fabric. Having learnt the basics of sewing from her mum, Caroline is self-taught and all of her pieces are handmade in small quantities (or one-off unique pieces). Through her love of creating something beautiful and use of quality fabrics, Caroline creates amazing pieces that are special and individual. Head to her stand to see her work (and maybe buy a thing or two – they make great gifts).
Provide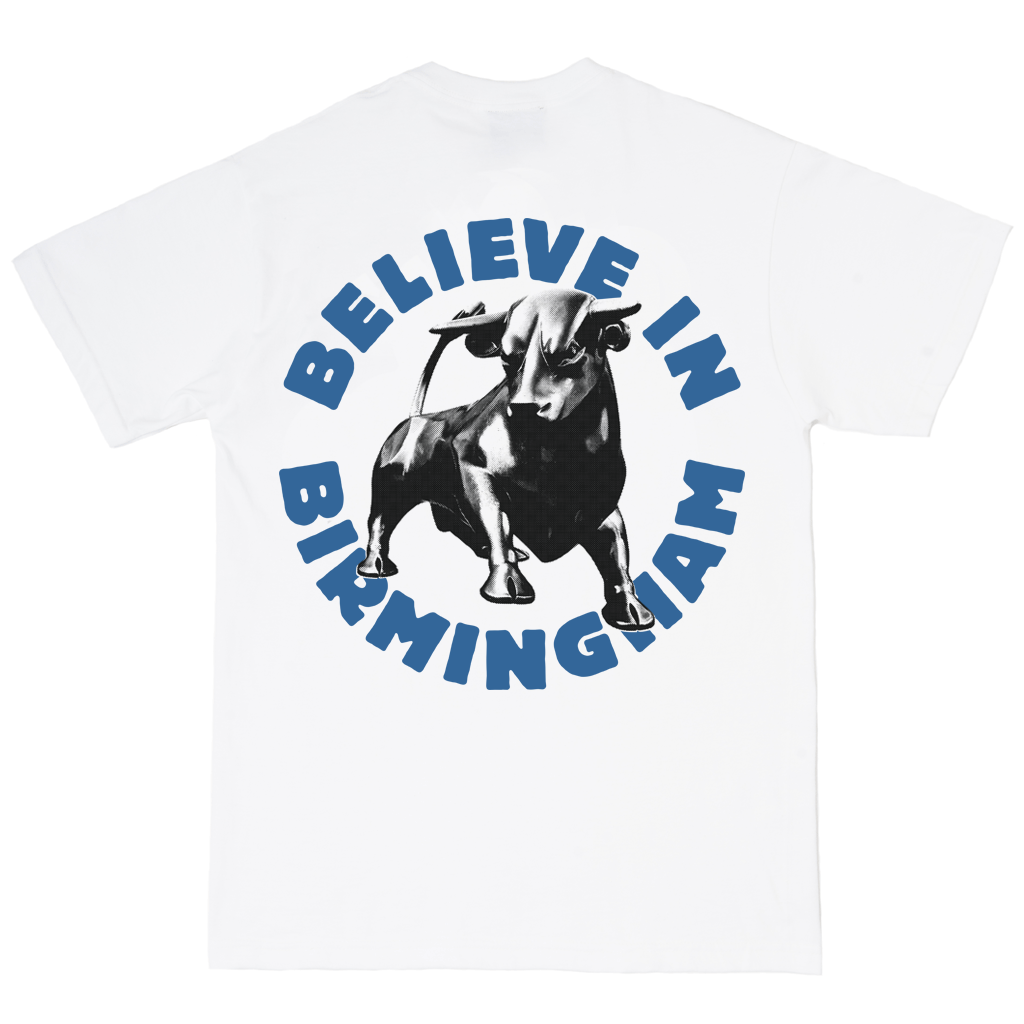 Brum design legends Provide need no introduction. Their BHX t-shirts are the calling card of any true Brummie, and we love their unwavering passion for the city and its brutal architecture. Find them in our indoor market hall, chat to Matt (he's a super friendly and passionate guy) and then get your hands on all the Provide merch you can possibly carry, and then get your mate to carry some for you too. Nicely done! We're ALWAYS repping our Provide t-shirts. Be like us.
John Gage Design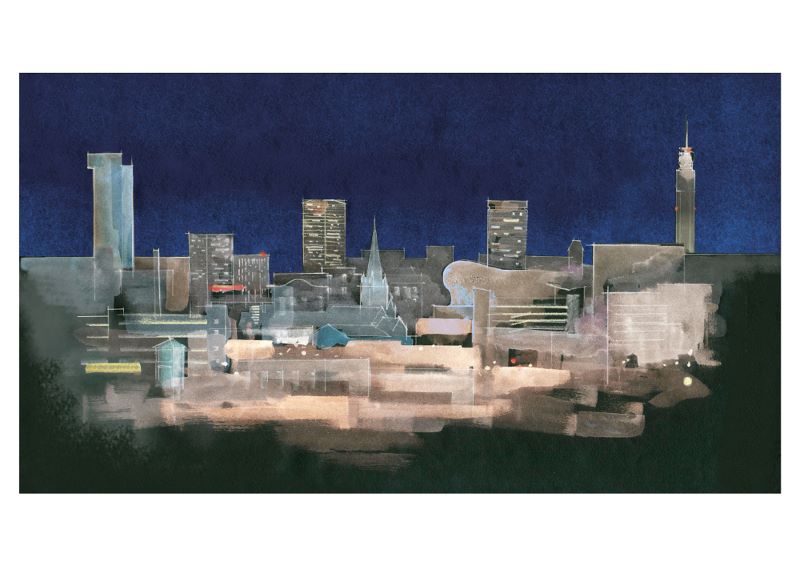 Need something incredible to spruce up your home? John Gage Design illustrates (and collages) sensational cityscapes and skylines, the ideal thing to upgrade that blank space on your wall (or gift to a Brummie friend). Find him in our indoor market hall on 20-21 July and support an incredible local creative.
99 Percent Lifestyle Magazine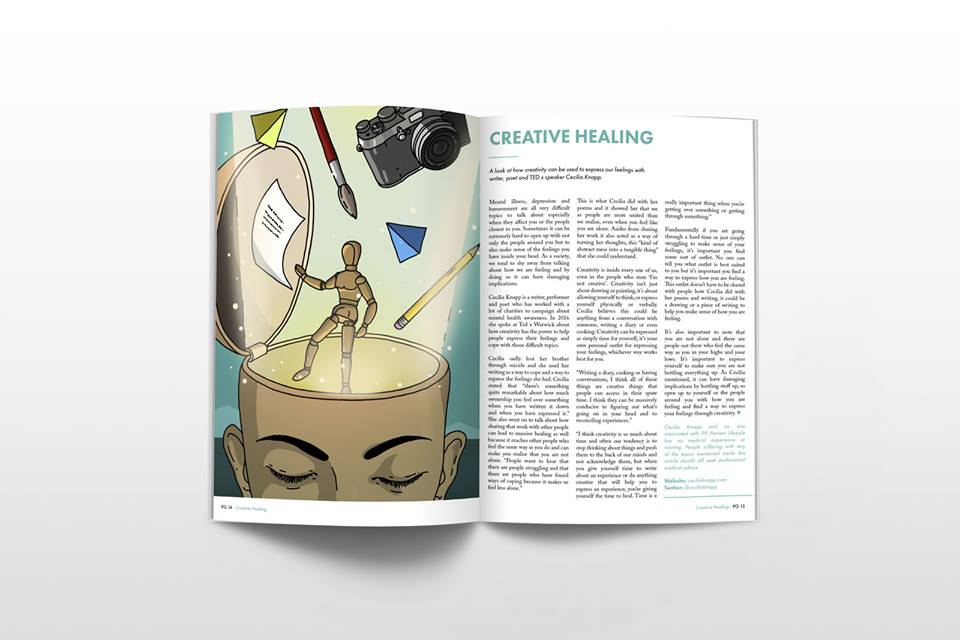 99 Percent is a lifestyle magazine that focuses on creativity, businesses and the people behind them. The aim is to inspire and motivate you to live a more creative lifestyle by showcasing great experiences, unique places, new products and creative people, either through features, interviews, or through other forms of multi-media content. Find them in our indoor market hall, pick up a copy of their awesome magazine and feel inspired to lead a more creative lifestyle. 
Orientee Cafe & Artisan Bakery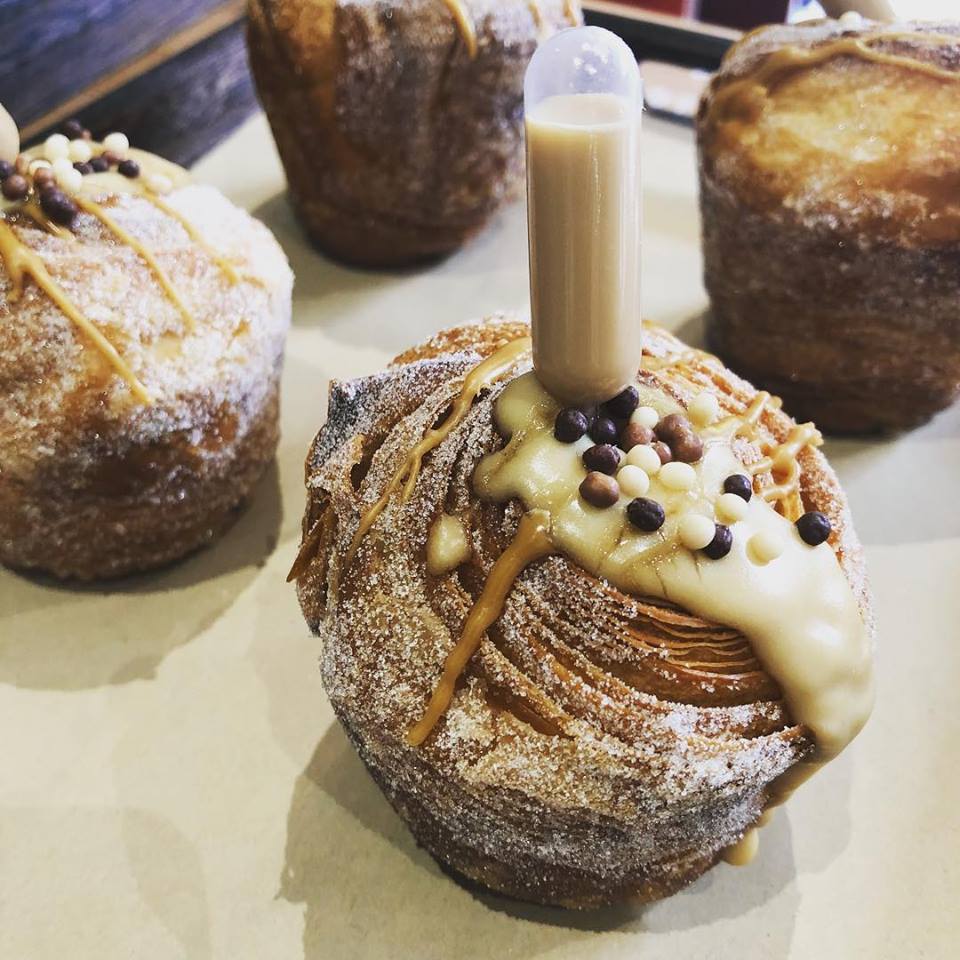 One of Birmingham's brightest new brunch stars is also a ridiculously fabulous bakery. Producing brilliant sourdough loaves as well as a range of delicious cakes and bakes. From cruffins and cronuts to pastries and doughnuts, this independent bakery and cafe will be bringing all manner of sweet treats along to the festival and we're beside ourselves with glee at the prospect of stocking up on all our favourites. Bring a big bag and fill it with everything you can get your hands on – you won't regret it.
The Peaky Squirrel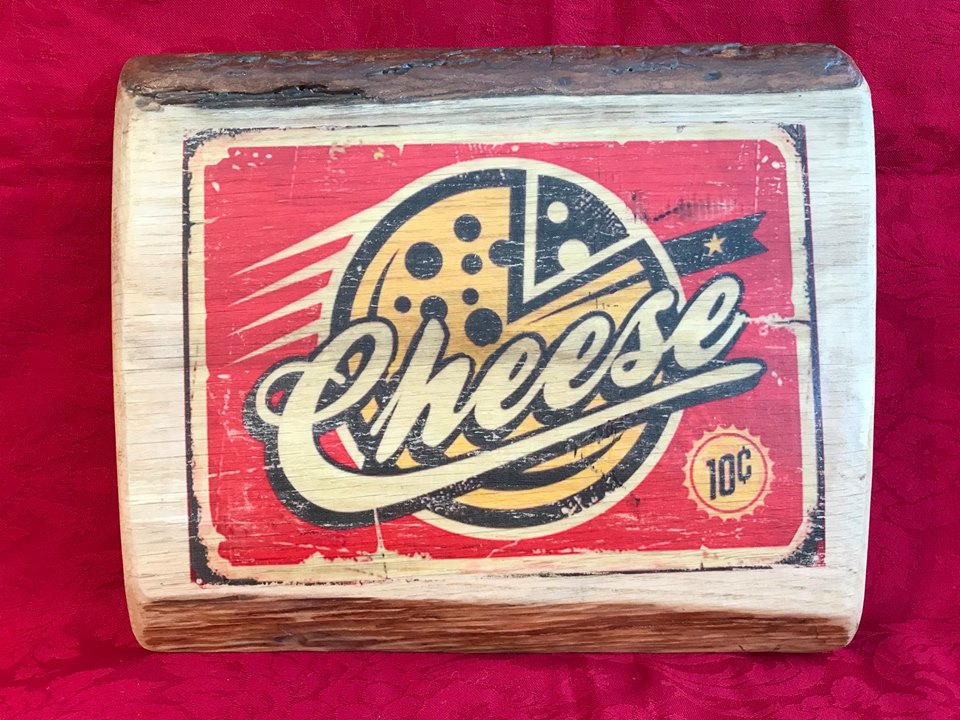 The Peaky Squirrel create wonderful, hand-carved creations from wood salvaged from the streets of the Peaky Blinders. Find them in our indoor market hall and grab yourself one of their unique creations. From dog treat boxes and condiment holders, to cheeseboards and beautiful pieces of wood artwork, these unique buys are the perfect thing to upgrade your home.
Diamond Delis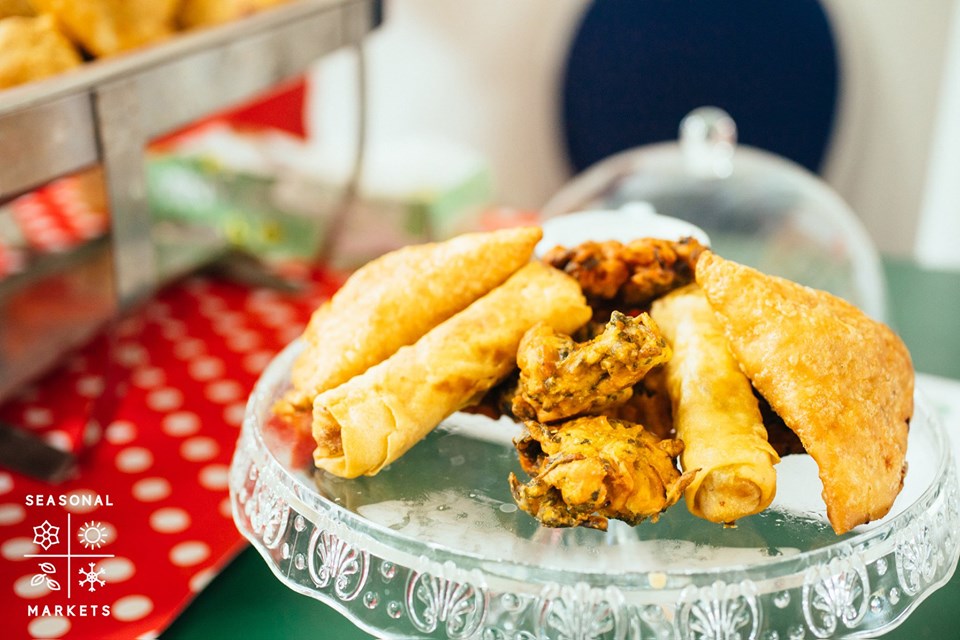 Like the sound of authentic samosas, pakoras and more? Sure you do. Diamond Delis are bringing the good stuff to the IB Festival At Aston Hall this July, and we're super excited. Find them in our indoor market hall and stuff your face with all of the authentic Indian bites you can.
Sweetmeat Inc.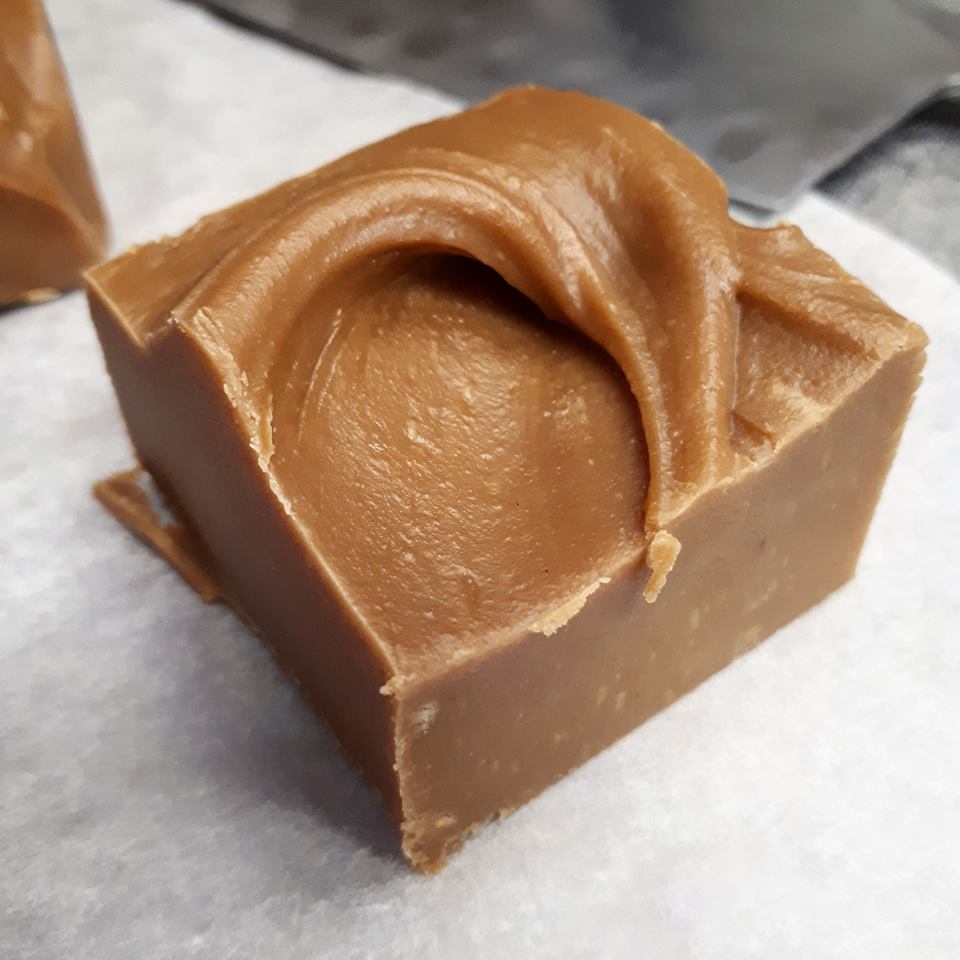 That's right. The truly awesome Stirchley-based Sweetmeat Inc. are bringing their epic fudges to the IB Festival this July. Find them in the market hall and (nicely) demand one of every flavour. Scoff them there and then in what witnesses will later describe as a feeding frenzy, or take them home with you to eat at your leisure (maybe whilst watching some TV – you know how to relax to the max). Just whatever you do, try them all. OK? But leave some for us. That goes without saying…
My Vintage Prints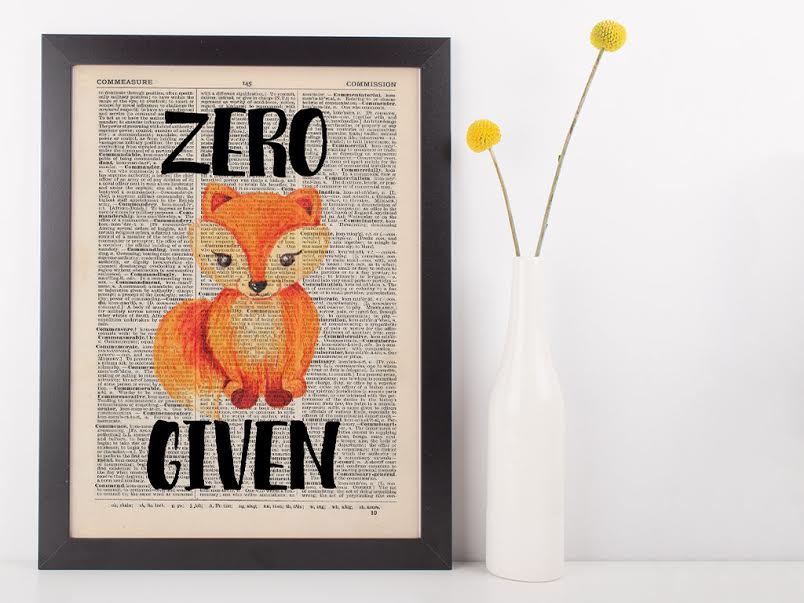 Exactly what it says on the tin. These creatives take vintage dictionaries and card games and turn them into artwork by printing images onto the pages. These spectacular prints come in a range of themes. You can choose from animal prints, travel prints, celestial prints, anatomical prints, gothic prints, inspirational prints and LOADS more. Come and check out their stall and buy yourself an unusual yet utterly beautiful print. We're grabbing as many as we can physically carry. Be like us.
Photo Digital Art

Need something vibrant to fill that blank space on your wall? Want to spruce up your office? Head to our indoor market hall and seek out Photo Digital Art. Their style is the opposite of Photorealism; whereby they start with the photo and then apply digital manipulations, which then produces painting-like art. The aim is to enhance the subject of the photograph with the use of vibrant colours and other effects, thus making it stand out from its surroundings. A splash of colour to liven up a humdrum world! Peruse their awesome digital artwork, and grab something that grabs you.
Wendy Tournay Ceramics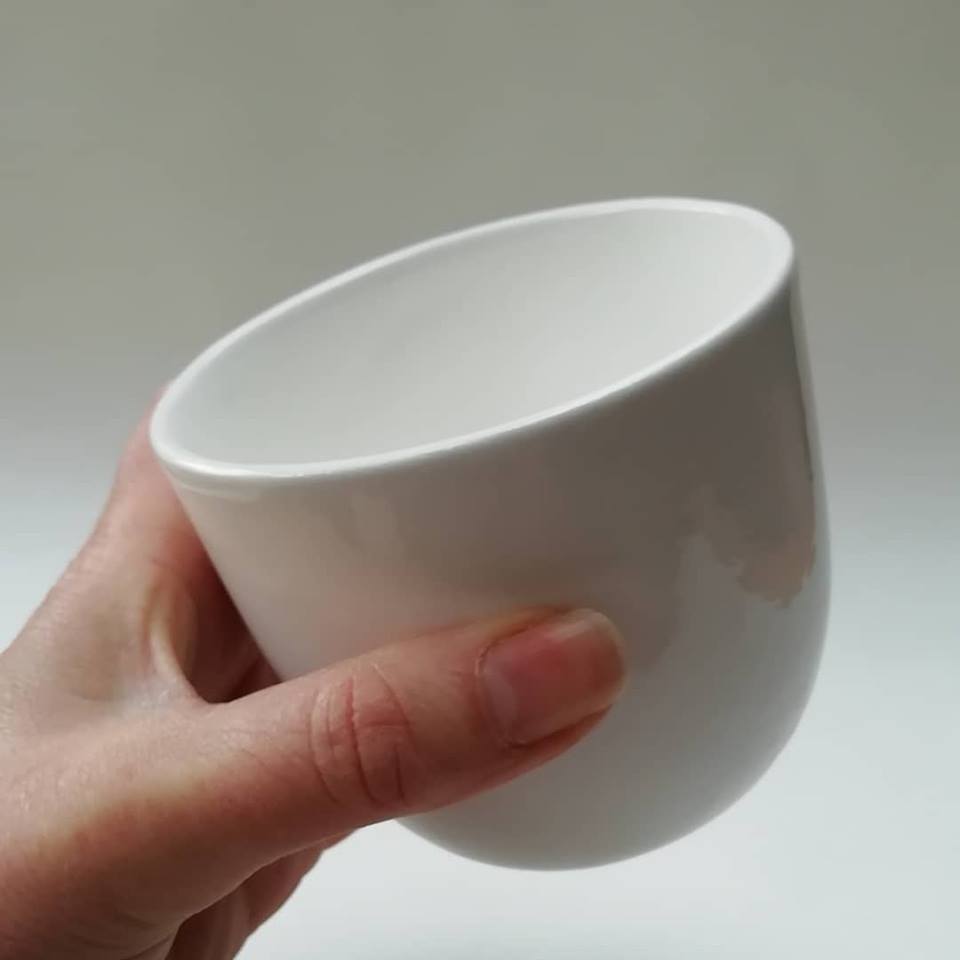 Inspired by the ethos of Scandinavian design with its functionality, honesty of materials, and simplicity, Wendy Tournay creates elegant pure-white ceramic pieces for your home. If you love the minimalist look, and you're craving one-off pieces for your home to give it that creative edge, these ceramics are just the thing. Find Wendy in our indoor market hall, and grab yourself a playful piece from her collection.
Love Kiki Designs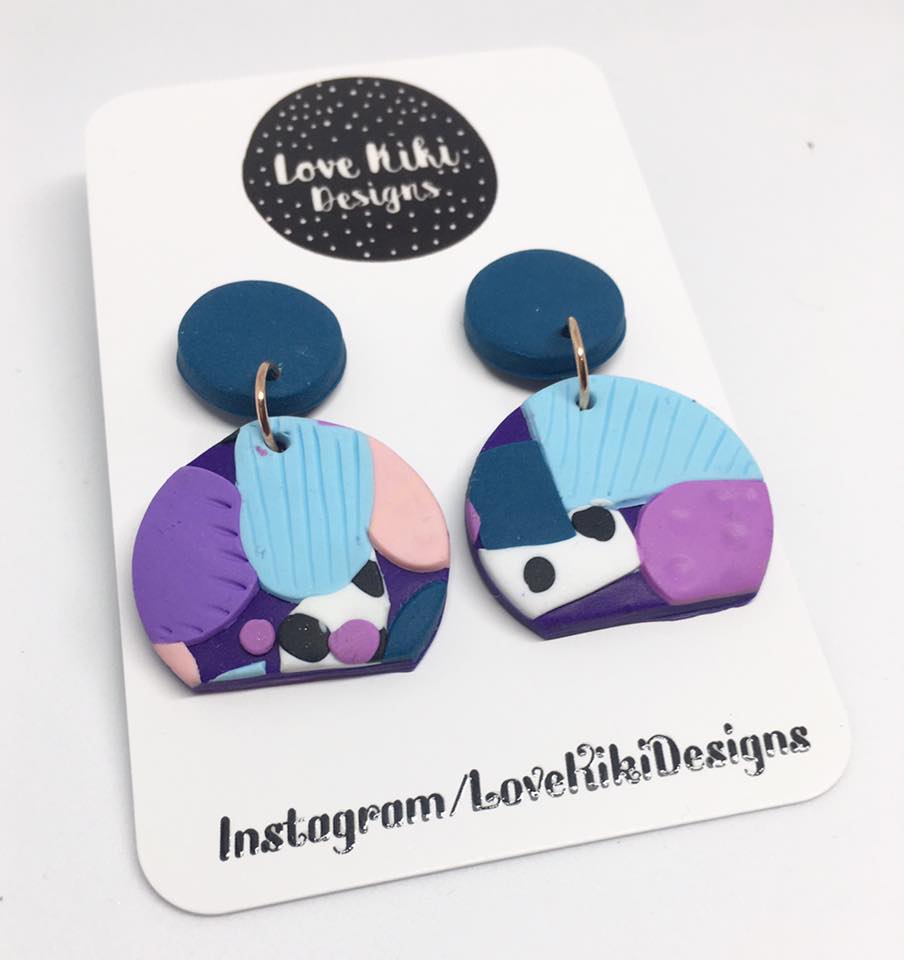 We LOVE Love Kiki Designs. She creates hand-made clay earrings that are lightweight, and super duper snazzy. In fact, we bought some at the last IB Festival and have been repping them ever since. Be like us and find Love Kiki Designs in the indoor market hall at this July's IB Festival and grab yourself something truly unique that will make you stand out from the crowd.
INKAnima By Mr A Singh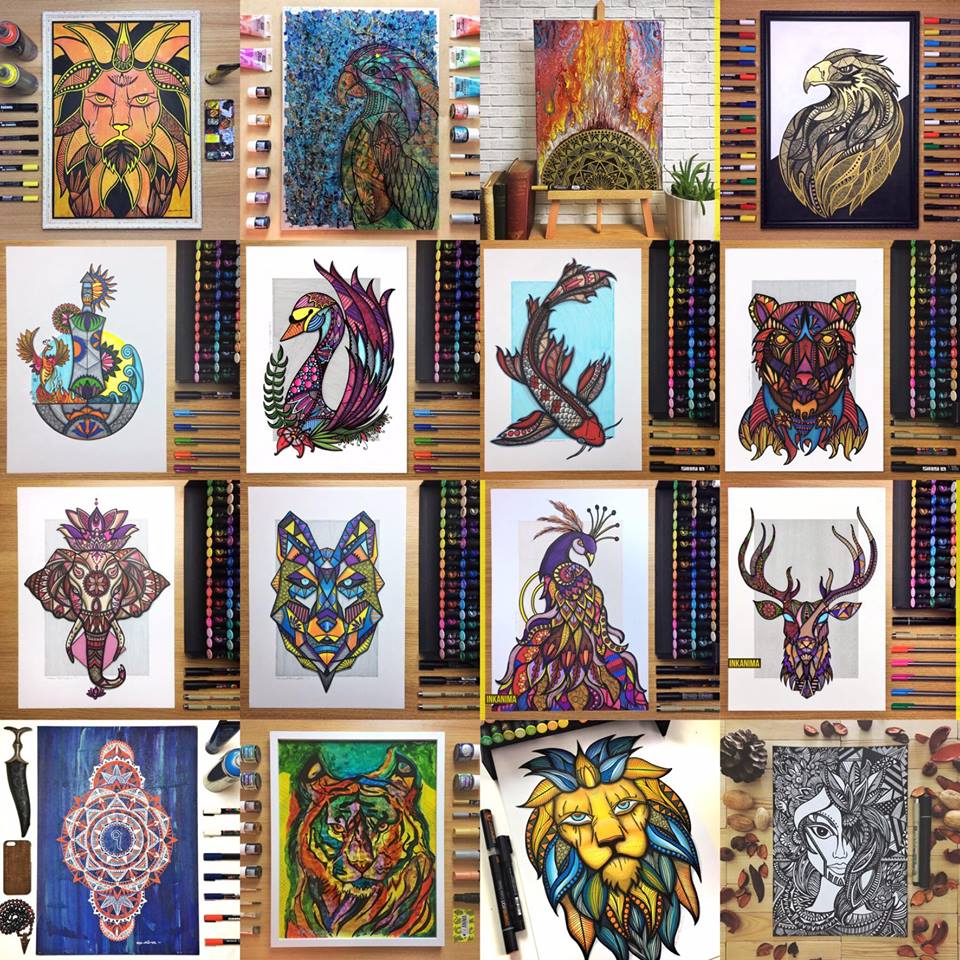 InkANIMA is a Birmingham-based art brand, founded by talented local artist Mr A Singh. The InkANIMA style uses mixed media and bold colours to create striking, intricate designs. Taking inspiration from the natural world as well as different cultures, each piece is a nod to the beauty of nature and a reminder that patterns can be found everywhere from animals to plants and beyond. Head to our market hall to see some of InkANIMA's incredible work and pick up a stylish new addition to your home.
Soft Accents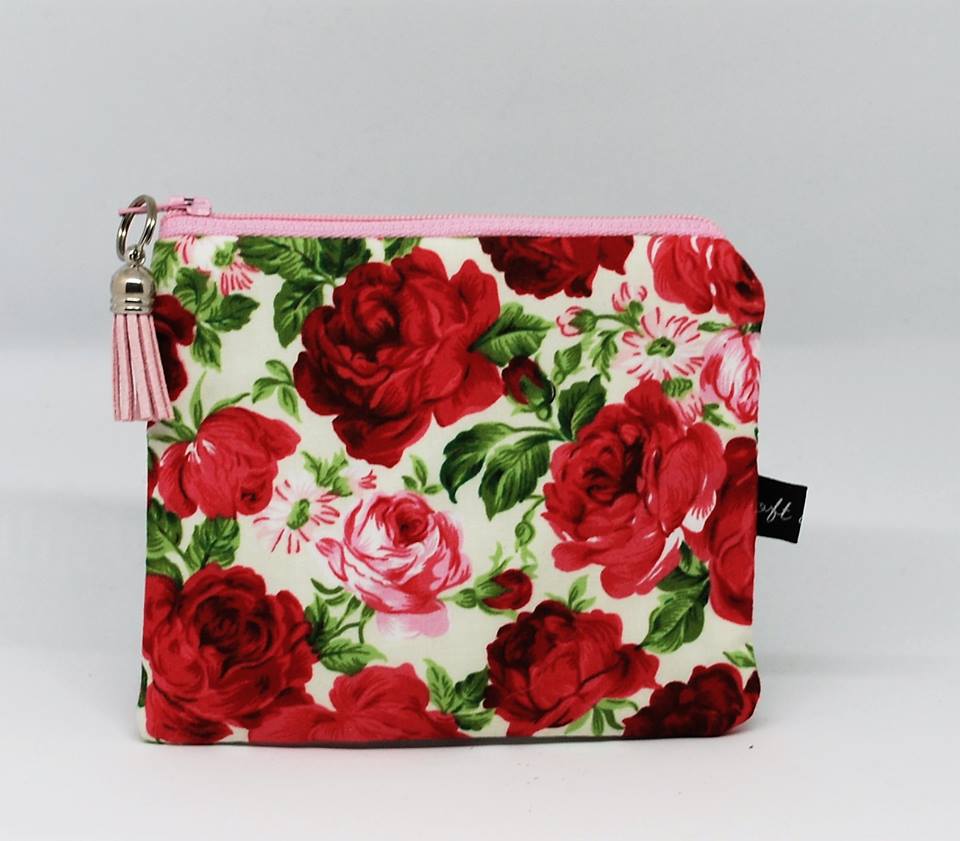 Looking to stand out in the crowd? Soft Accents create limited edition and one-of-a-kind stylish handbags, hand-dyed scarves and accessories. Handmade with love, these amazing bags and accessories are just the thing to add that final touch to your outfit, and you definitely won't find them on the High Street. Find them in our indoor market hall on 20-21 July, and purchase yourself something unique.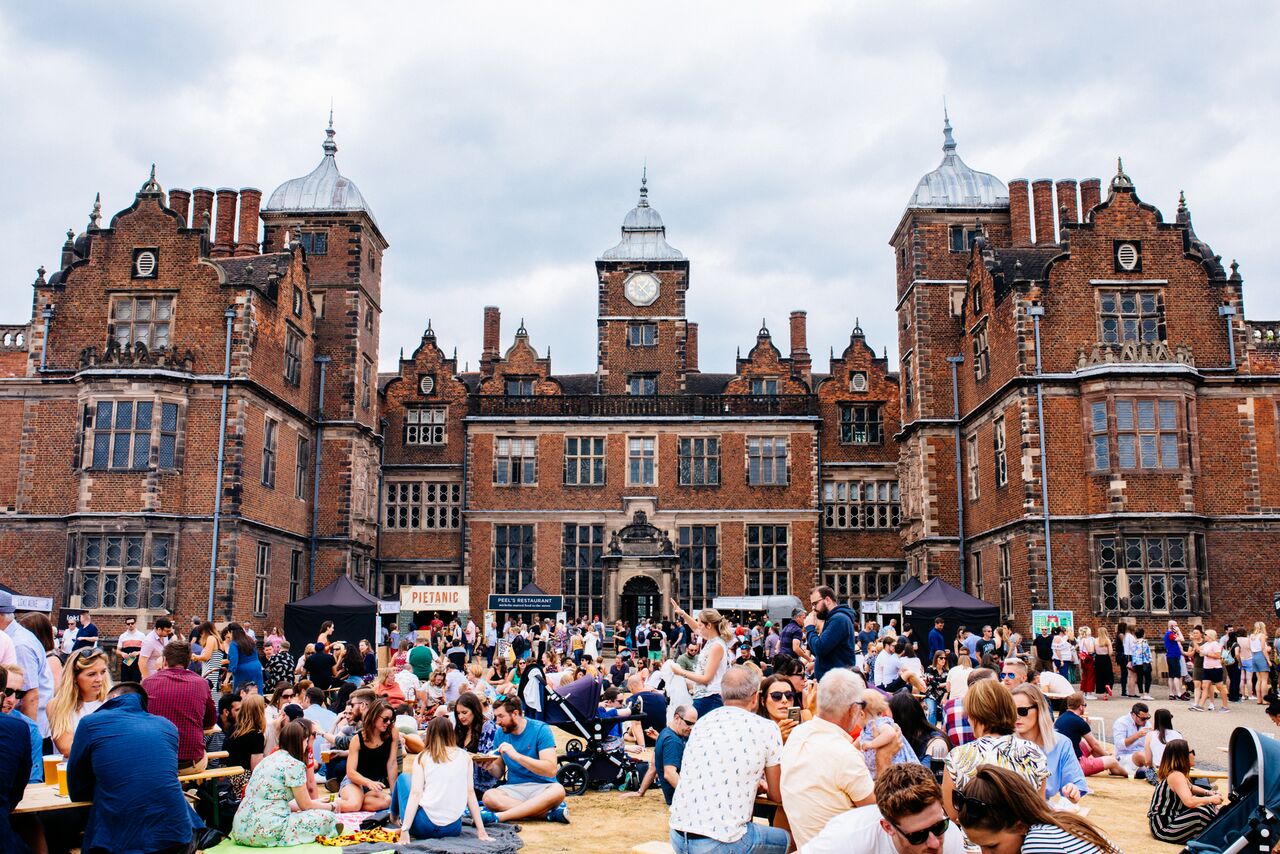 TICKETS COST JUST £10 AND CAN BE PURCHASED

HERE

– CHILDREN UNDER 12 GO FREE, NO TICKET REQUIRED.
Full food/drink line up: Low 'N' Slow, The Meat Shack, 18/81, Burning Soul Brewing, Laghi's Deli, The Indian Brewery, Buddha Belly, The Vanguard, Fat Snags, The Wolf, Wine Freedom, Wayland's Yard, The Patty Freaks, Attic Brew Co, Street Chef, Quarter Horse Coffee, Arch 13, Urban Cheesecake, The Birmingham Whisky Club, Habaneros, BA-HA, Urban, Yardbirds Chicken, Street Souvlaki, The Middle Feast, U-Juice, The Bournville Waffle Co.
NOTE: ONLY A HANDFUL OF TICKETS ARE LEFT! GRAB YOURS FAST TO AVOID MISSING THIS UNMISSABLE EVENT.