The wonderful suburb of Moseley is nationally-renowned as a haven of independent businesses.
Consistently ranked as one of the best places to live in the UK, Moseley is packed with fantastic indies (from traditional pubs with a twist, to pizza slice shops, spectacular restaurants, cafes and more) just waiting for you to discover them. To help you on your mission to support local, we've written a handy guide to Moseley's very best independents – all of which feature on the Independent Birmingham App, meaning you can enjoy awesome (and exclusive) discounts and deals at each one when wielding your mighty IB App. Huzzah!
Read up, and then go explore Moseley like never before.
Note: Whilst many businesses have now reopened, some are yet to do so. Social distancing is still in place and very important, please check each individual business' website for their up-to-date opening times and safety measures prior to visiting. Some businesses may require you to make a booking in advance.
Carters of Moseley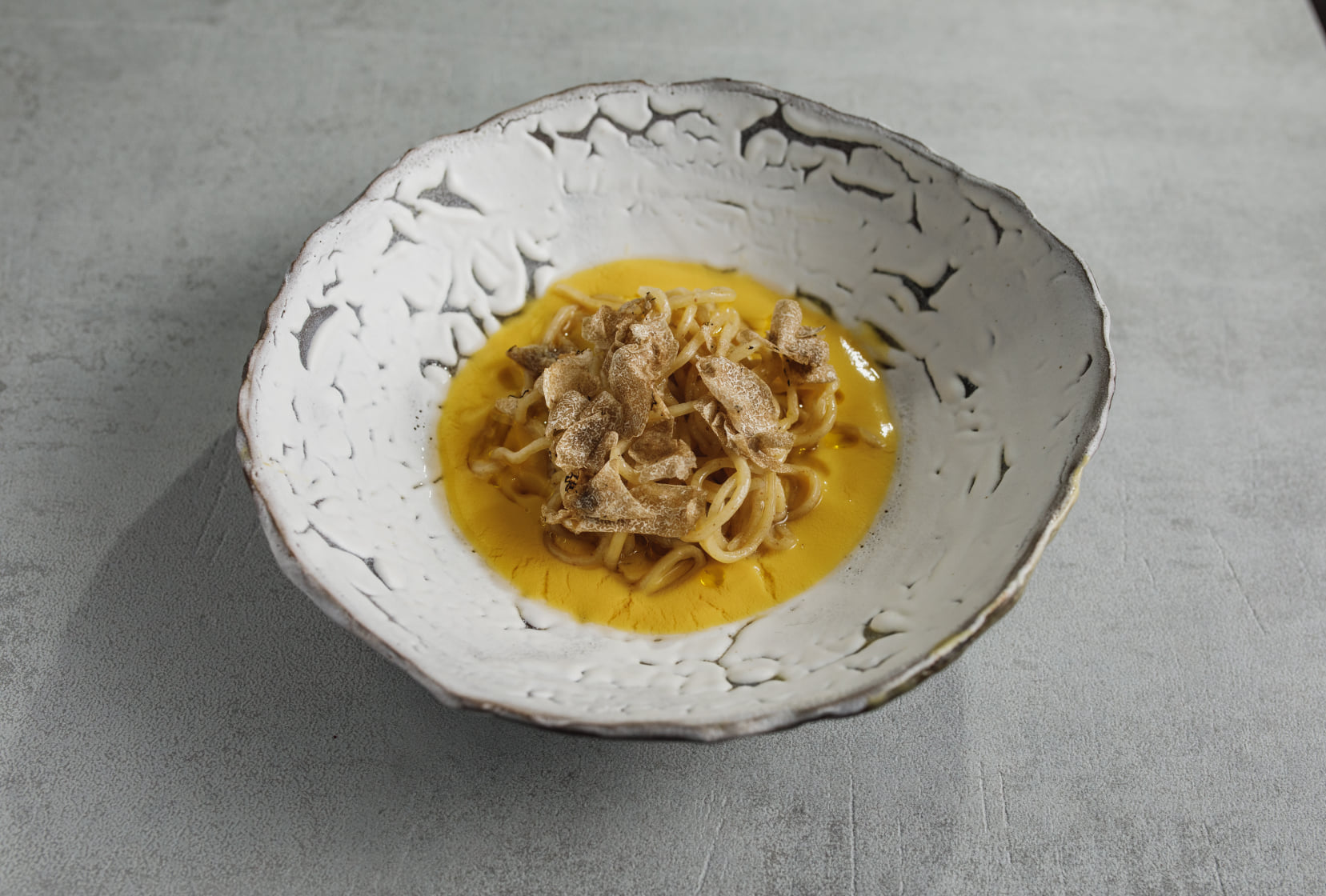 In Summary: Michelin-starred, fine dining restaurant.
Where: 2C Wake Green Road, B13 9EZ
What to Expect: Brum-famous chef Brad Carter's Michelin-starred restaurant in the suburbs. Serving refined, modern British, fine-dining dishes from their neighbourhood restaurant. Known for using the finest seasonal ingredients from the UK to create stunning, innovative dishes to be enjoyed in the form of their signature tasting menus.
Good for: Celebrations, Date Night, Lunch, Dinner, Special Occasions.
IB Deal: £10 off the bill AND a complimentary glass of English Sparkling Wine upon arrival (see IB Profile for essential booking info)
Folk Like These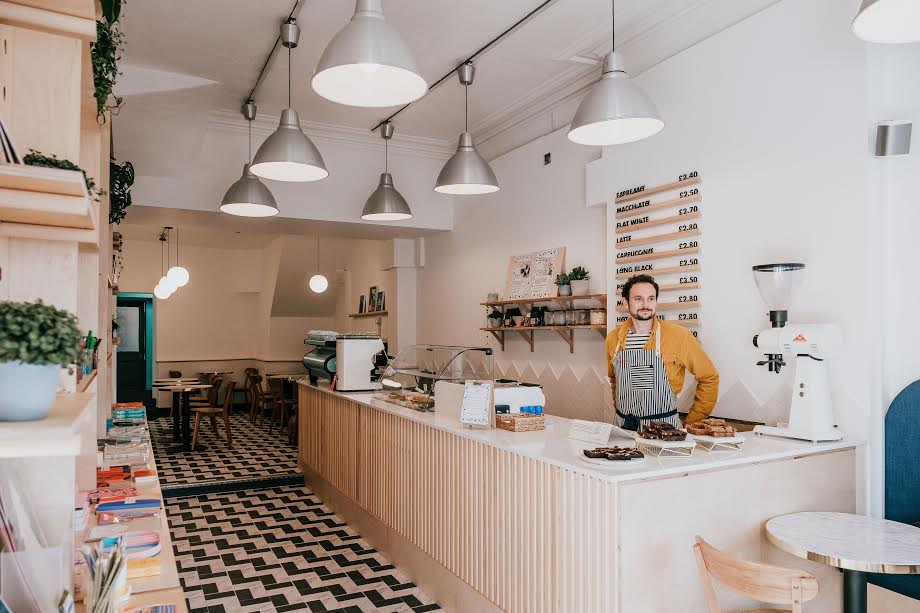 In Summary: Coffee shop and creative space.
Where: 11 St Mary's Row, B13 8HW
What to Expect: Coffee shop serving a variety of coffees, teas, cakes, sandwiches and bagels. Also a creative space promoting creative living through design-led products and skill sharing, and selling a carefully curated selection of stationery, gifts and homeware from brands that share their ethos. Check out their programme of regular creative workshops, including painting and drawing, to broaden your skill set too.
Good for: Coffee, Cake, Sandwiches, Quick Lunch, Brunch, Gifts, Creative Workshops.
IB Deal: A FREE coffee when you purchase any sandwich/bagel and 10% off retail purchases.
Chakana
In Summary: Peruvian restaurant serving twists on South American classics.
Where: 140 Alcester Road, B13 8HT
What to Expect: Relaxed yet stylish neighbourhood restaurant housed in an old bank, bringing a modern take on traditional Peruvian dishes and introducing Peruvian cuisine to Birmingham. Enjoy a set menu, or choose dishes from the a la carte menu instead. To drink, expect twists on classic Peruvian cocktails such as the Pisco Sour and the Chilcano, and a considered wine list. Private dining room for hire in the old bank vault.
Good for: Lunch, Dinner, Celebrations, Drinks, Date Night.
IB Deal: 10% off the bill (excluding Friday and Saturday evenings, after 6pm).
The Prince of Wales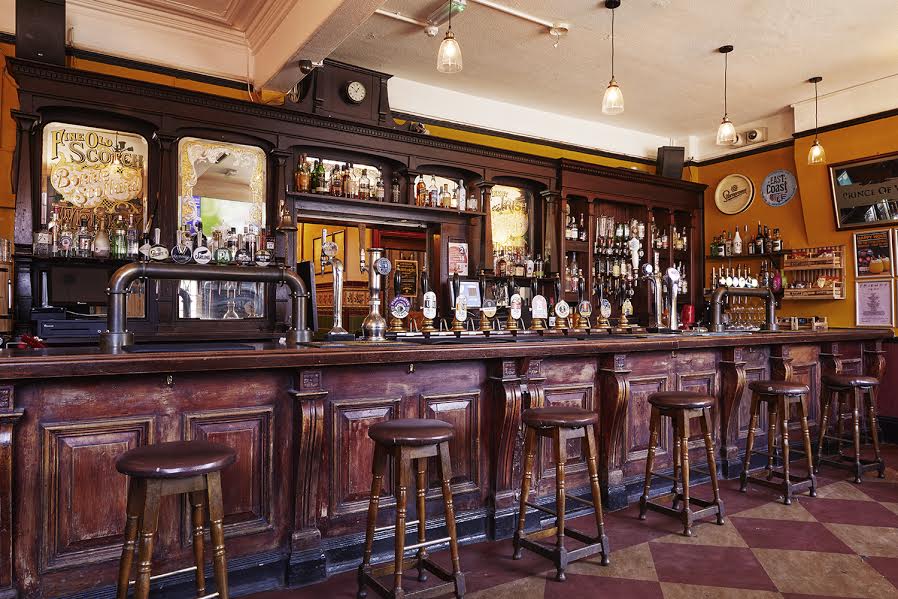 In Summary: Vibrant and bustling pub.
Where: 118 Alcester Road, B13 8EE
What to Expect: Vibrant and immensely popular 19th Century pub, combining traditional charm with modern edge and with a legendary beer garden. Cosy, welcoming and full of character – this place is somewhat of an icon of the city's independent scene. Infamous Mo-Tiki bar found in the magnificent beer garden, serving tropical cocktails which are often set alight.
Good for: Drinks, Casual Evenings, Beer Garden, Tiki Cocktails.
IB Deal: £1 Off Cocktails At The Mo-Tiki Bar (Anytime, Before 9pm) AND Buy Any 3 Tacos And Get The 4th Free At Taconistas (Thursday – Sunday, Before 9pm).
Zindiya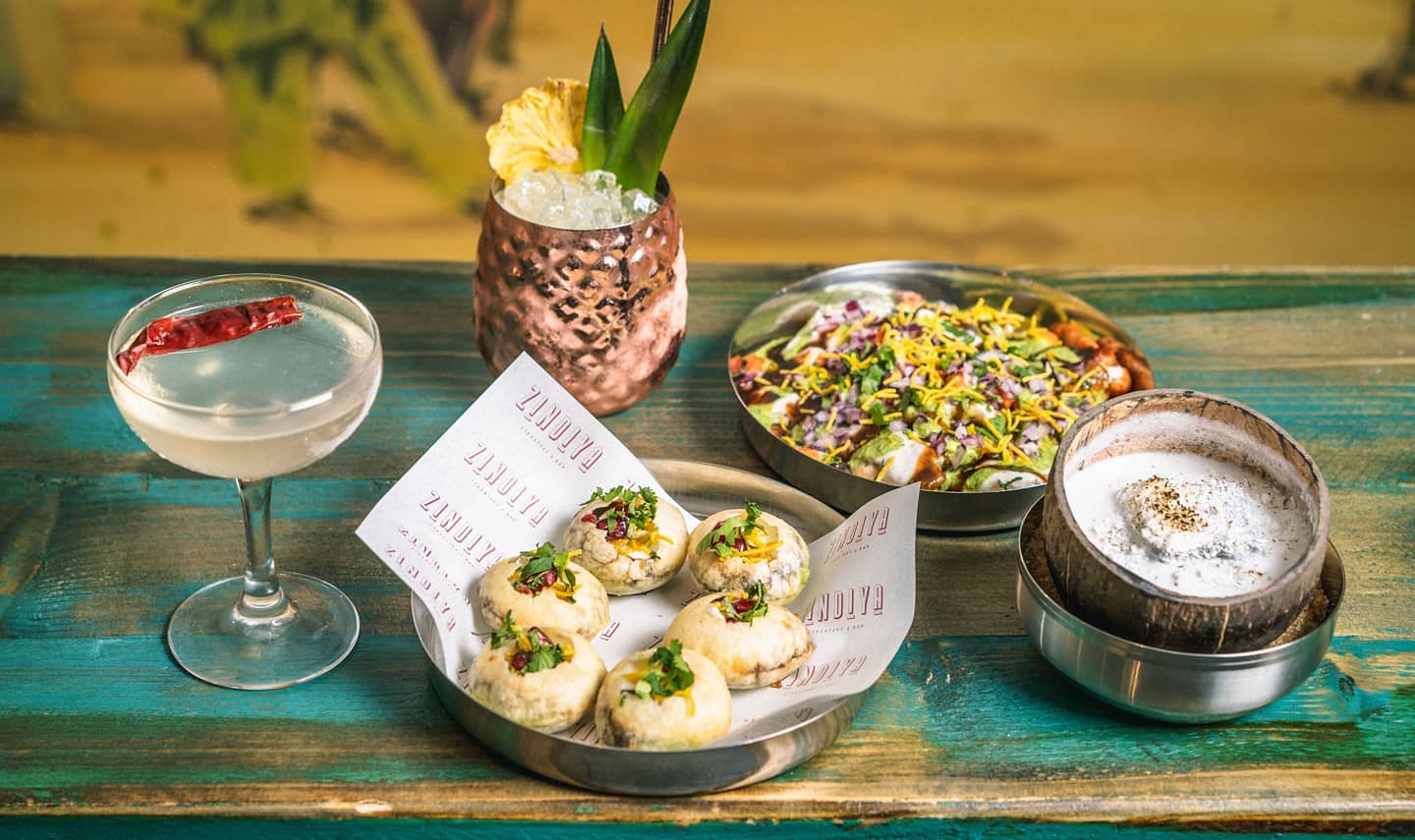 In Summary: Indian street food-style eatery.
Where: 21 Woodbridge Road, B13 8EH
What to Expect: Indian street food-style dishes served in a bright and fun, laid-back restaurant. Enjoy mouth-watering Indian street food favourites, coupled with retro soft drinks from India, wine and fun cocktails. Colourful interior featuring retro Indian brands. Enjoy their Indian twist on traditional Afternoon Tea: High Chai.
Good for: Lunch, Dinner, Groups, Date Night, Indian Food, Informal Dining, Afternoon Tea, Vegan.
IB Deal: 20% off the bill (Tuesday – Thursday).
Peacer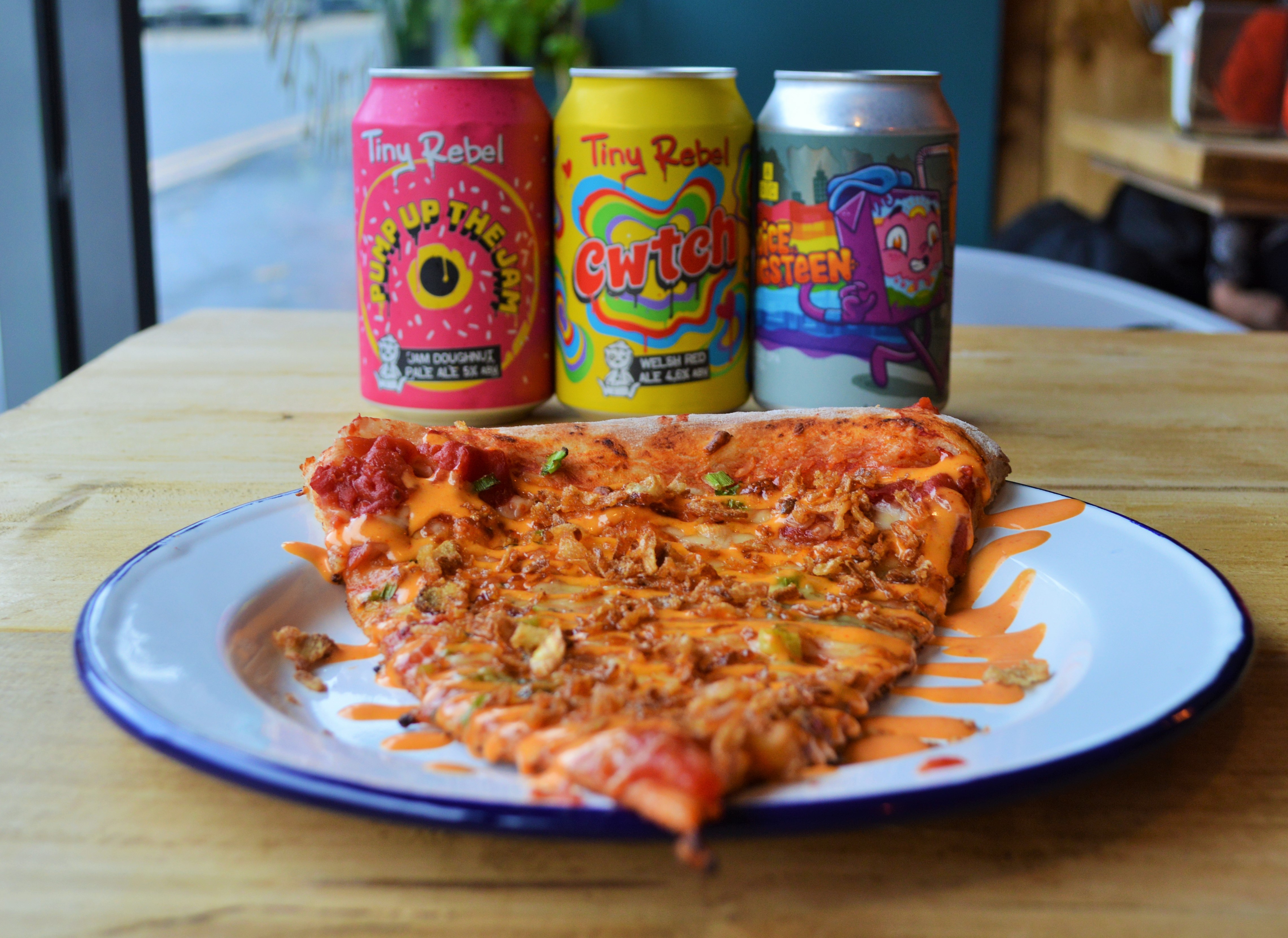 In Summary: New York style slice shop.
Where: 4 Woodbridge Road, B13 8EJ
What to Expect: Slice shop serving 20" pizzas by the slice, in a style made famous in New York city. All of their tasty pizzas are vegetarian (including a vegan option). Eat in or grab-and-go for a quick and convenient lunch or dinner. Enjoy with a craft beer, natural wine, soft drink, or locally roasted coffee.
Good for: Lunch, Dinner, Casual Dining, Grab-and-Go, Families, Groups, Vegetarian, Vegan.
IB Deal: Any 2 slices + any side + a drink for just £9.95.
The Dark Horse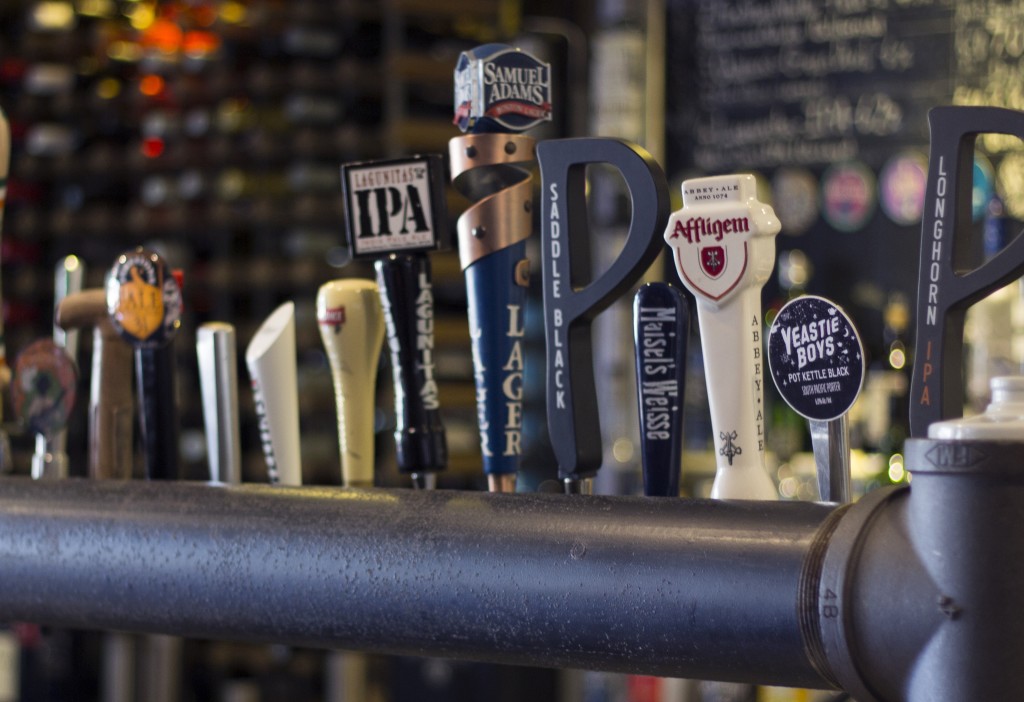 In Summary: Neighbourhood pub.
Where: 145 Alcester Road, B13 8JP
What to Expect: Neighbourhood pub with a traditional feel to the interior. Wide selection of craft beer available, both on draught and by the bottle. Expect a food menu of small plates, salads, pizzas, burgers and more to enjoy with your chosen drink. Look out for their regular programme of live music, comedy and other events.
Good for: Drinks, Lunch, Dinner, Casual Dining, Families, Groups, Live Music, Events.
IB Deal: 15% off craft beer (please ask for a member of staff to redeem)
The Village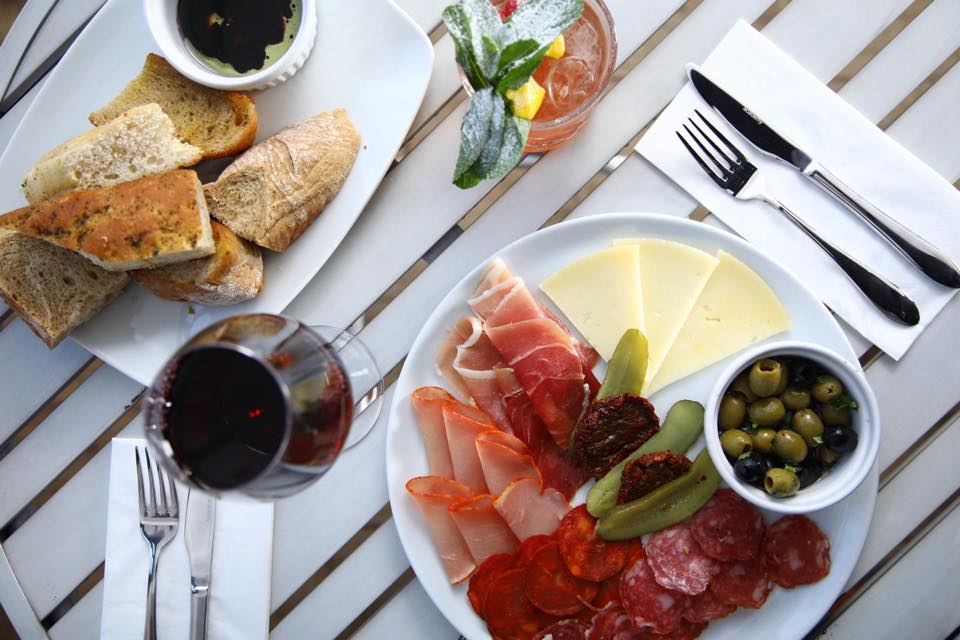 In Summary: Neighbourhood gastro pub.
Where: 179 Alcester Road, B13 8JR
What to Expect: Homely, comforting (and dog-friendly) neighbourhood gastro pub with a focus on honest, homemade food. Serving family favourites and comfort food classics in a cosy, contemporary space, with options to cater for all dietary requirements. Considered and accessible drinks offering including craft beer, wine and gin. All about enjoying good food and good drinks with the people you love.
Good for: Drinks, Lunch, Dinner, Families, Coffee, Dogs.
IB Deal: 10% off food (Monday – Friday).
Kin Home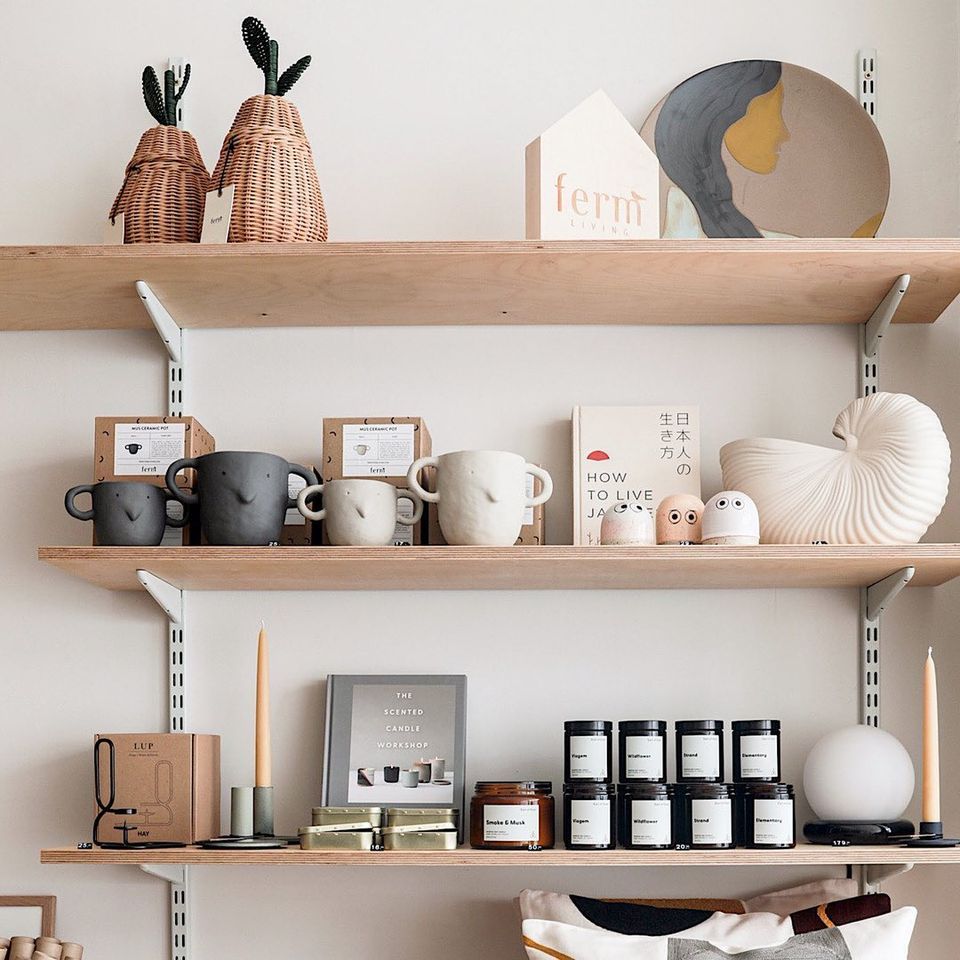 In Summary: Stylish homeware store.
Where: 10 Saint Mary's Row, B13 8JG
What to Expect: This stylish homeware store sells a range of carefully curated lifestyle pieces to spruce up your home. Taking inspiration from Scandi style, this is a treasure trove of beautiful, high-quality pieces. Expect everything from stylish homeware to stationery, gifts and greetings cards. A beautiful shop filled with keep-forever pieces, well worth a browse.
Good for: Homeware, Gifts.
IB Deal: 10% off purchases.
Little Blackwood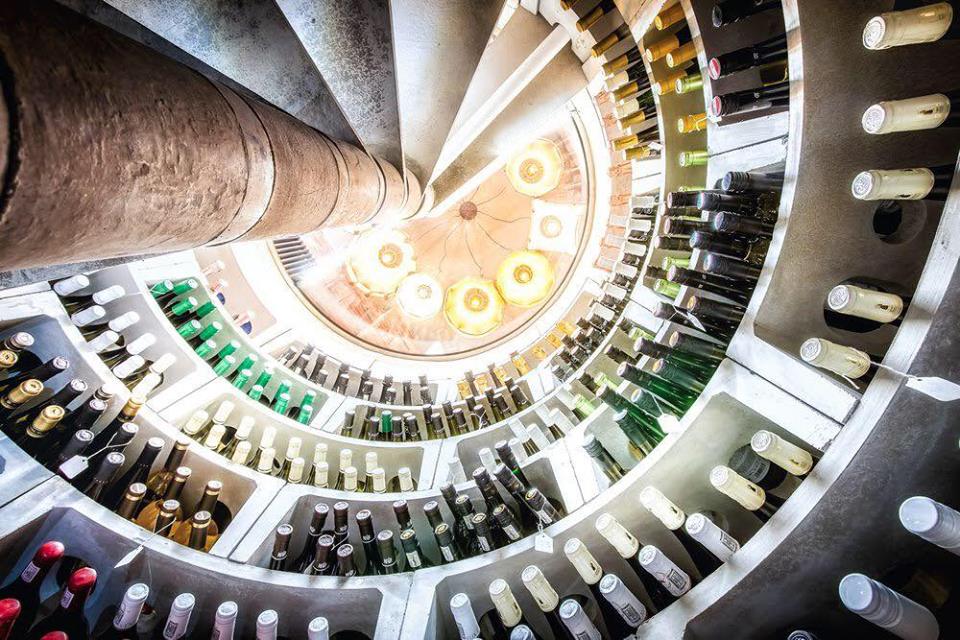 In Summary: Neighbourhood restaurant serving seasonal dishes.
Where: 145 Alcester Road, B13 8JP
What to Expect: This delightful neighbourhood restaurant is all about taking the freshest, seasonal ingredients and showcasing them in exciting dishes to delight the senses. Ingredients are sourced within a 35-mile radius to keep things as local as possible. Expect a regularly changing menu filled with seasonal, fresh and flavourful dishes, that look as incredible as they taste.
Good for: Lunch, Dinner, Date Night, Families.
IB Deal: 10% off food (weekdays only).
Midlands Arts Centre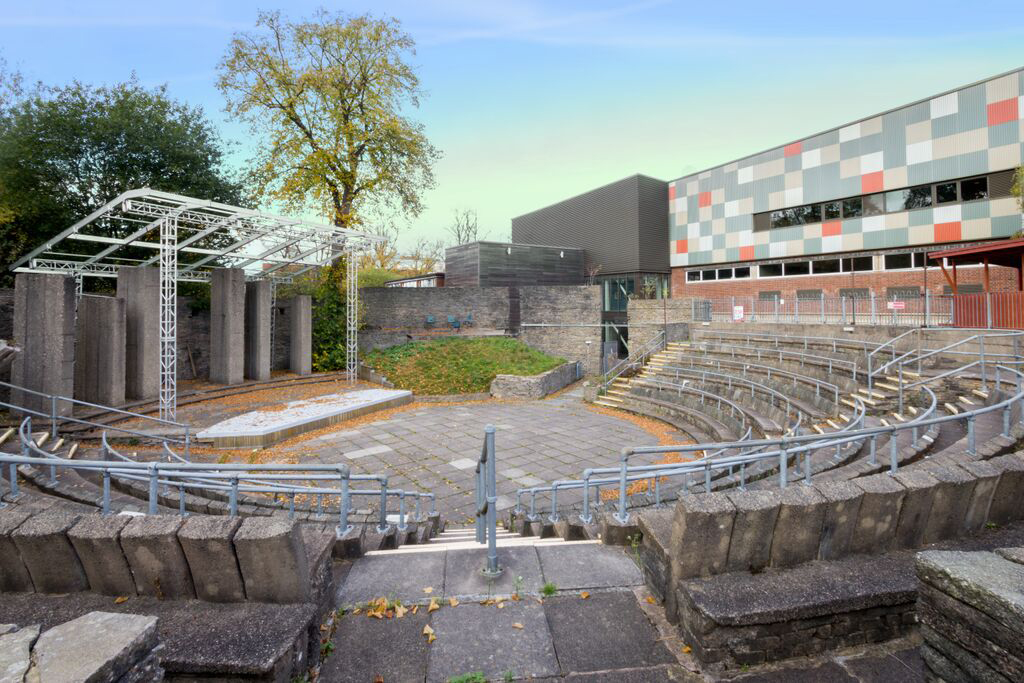 In Summary: Arts venue, offering a varied programme of performances and events.
Where: Cannon Hill Park, B12 9QH
What to Expect: MAC is a pioneering arts complex, driven by their mission to make art an important part of people's lives in Birmingham. They offer a busy programme of theatre, dance, comedy, music, spoken word, independent cinema, exhibitions and special events. Also hosting a number of practical classes in all aspects of creativity, so you can get hands on.
Good for: Culture, Cinema, Comedy, Theatre, Exhibitions, Events.
IB Deal: 10% off purchases in the MAC gift shop.
Rigs Fitness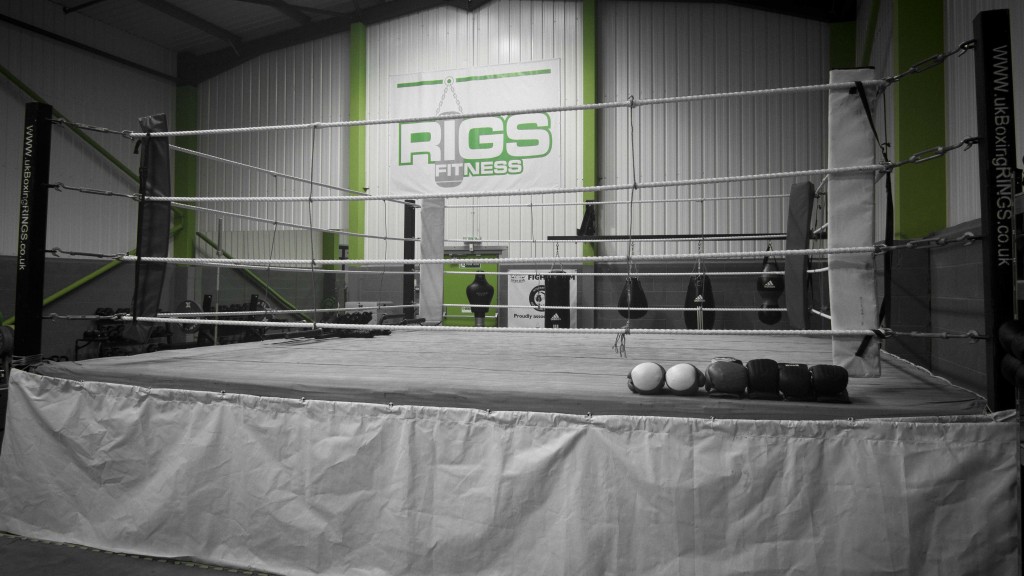 In Summary: Award-winning independent gym.
Where: 4 Willersey Road, B13 0AY
What to Expect: This award-winning, independent gym is fully-stocked and well equipped to help you achieve your goals. This gym specialises in functional fitness, strength and conditioning, Olympic weightlifting and boxing training. An experienced team of coaches are on hand to help individuals achieve their fitness goals, making use of the excellent facilities available.
Good for: Exercise, Fitness, Training.
IB Deal: First month's membership for free when you join OR a 15 day trial for just £15.
Cafephilia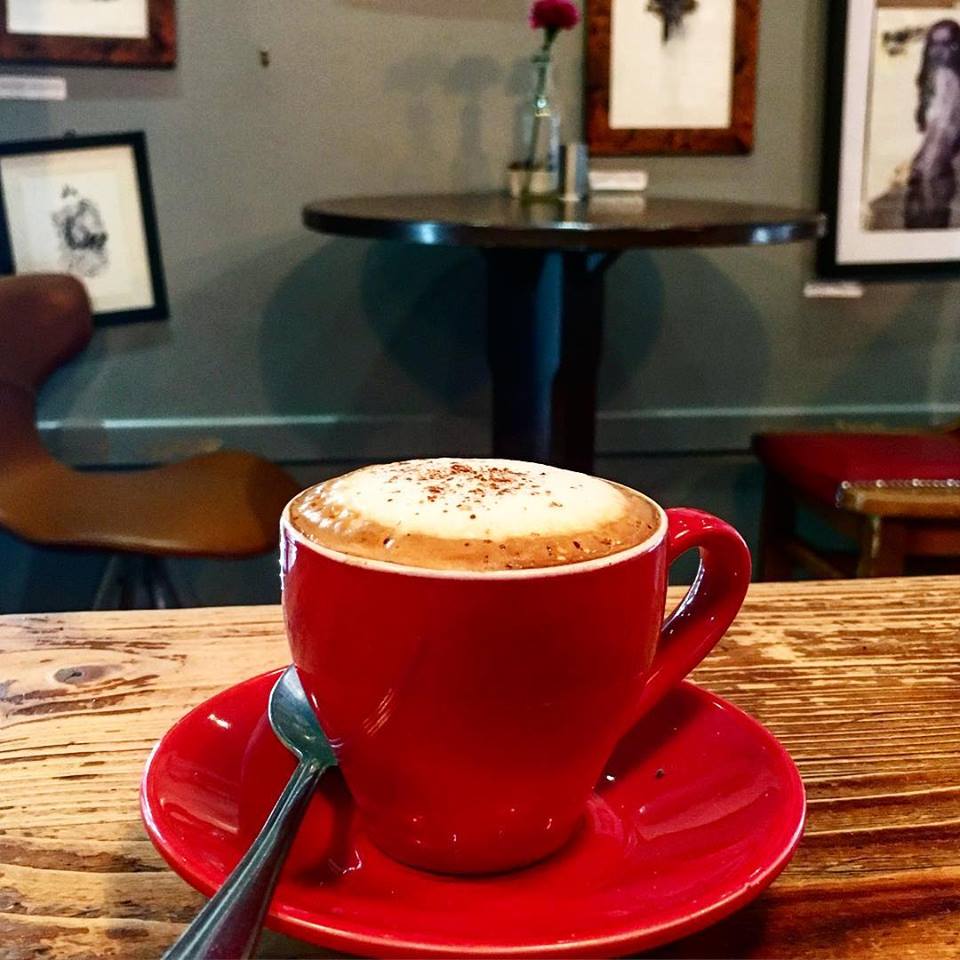 In Summary: Contemporary coffee bar.
Where: 138 Alcester Road, B13 8EE
What to Expect: This independent, contemporary coffee bar is one of Birmingham's best loved coffee shops. Serving premium-quality coffee, cakes, breakfast and freshly made panini, salads and sandwiches. Plenty of milk options are available for your coffee and they have food to cater to all dietary requirements. This quirky cafe has a homely and welcoming feel, with friendly staff.
Good for: Coffee, Cake, Light Lunch, Breakfast, Vegan, Vegetarian, Families.
IB Deal: 10% off the bill.
Maison Mayci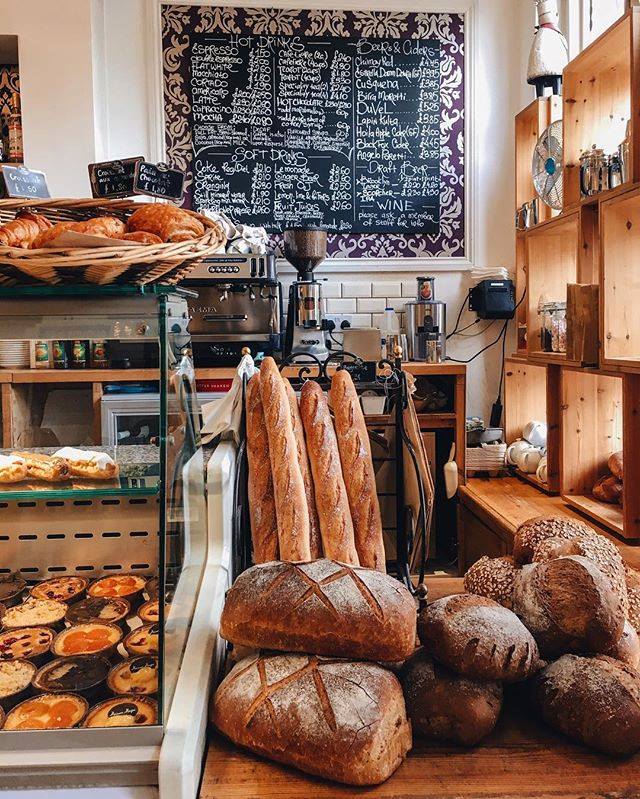 In Summary: Authentic French bakery, cafe and restaurant.
Where: 148 Alcester Road, B13 8HS
What to Expect: A little slice of French culture in Birmingham's suburbs – this authentic French bakery and cafe stocks freshly baked artisan loaves, croissants, pastries and more. Sit in (or in their garden in summer) and enjoy a coffee and cake, or take your baked goods home to enjoy later. In the evening, this quaint and rustic cafe transforms into a restaurant, serving classic French dishes for a delicious dinner.
Good for: Coffee, Cake, Baked Goods, Families, Light Lunch, Dinner.
IB Deal: 10% off the bill.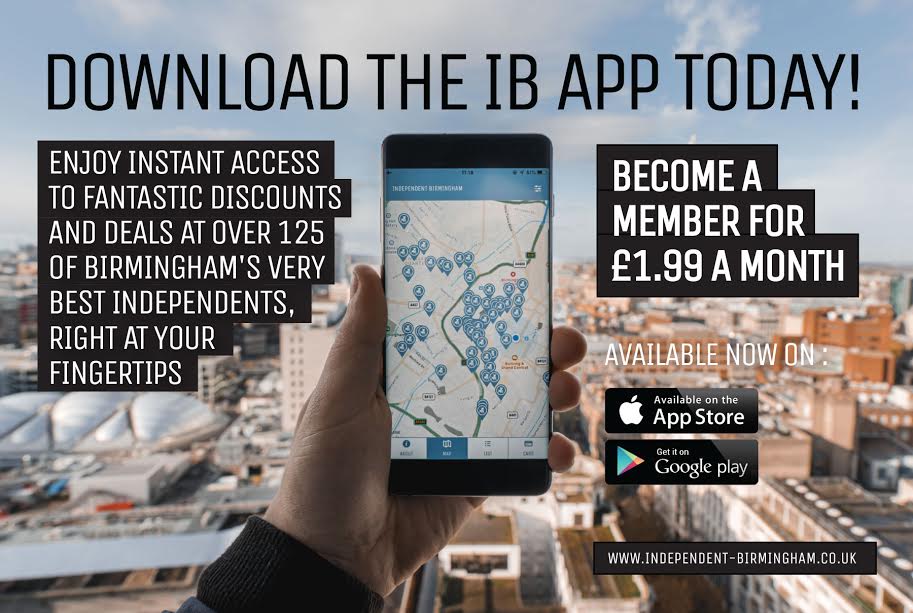 If you like to discover new hidden gems and support local, download the Independent Birmingham App.
Enjoy up to 20% off (alongside exclusive 2-for-1 offers, freebies and more) at over 125 of the very best independent cafes, bars, restaurants, pubs, theatres, cinemas, hotels, shops and experiences in Birmingham – including: Digbeth Dining Club, The Electric Cinema, Carters, Indian Brewery Snowhill, Birmingham Hippodrome, Adam's, Zindiya, The Meat Shack, Baked In Brick, BoneHead, Purnell's Restaurant, Chakana, Tiger Bites Pig, Bodega Cantina, Stirchley Wines And Spirits, Wayland's Yard, Purnell's Bistro, Midlands Arts Centre, 40 St Paul's, The Plough, Hare and Hounds, Birmingham Repertory Theatre, The Jekyll And Hyde, The Rose Villa Tavern, Cherry Reds, The Prince of Wales, The Loft, Laghi's Deli, Medicine Bakery, The Paper Duck, The Clean Kilo, The Early Bird Bakery and many more.
To download the IB App for just £1.99 a month on Apple, click here. 
To download the IB App for just £1.99 a month on Android, click here.