'He was a wise man who invented beer' – Plato
Time and again the pub has been there for us. It's been there through the laughter, the spilled drinks, the late nights and the great nights, and it's high time we stood up, raised our glasses, and took a moment to appreciate all that our favourite pubs have done for us. But it's no longer just the humble pubs who offer us the chance to enjoy a pint. In recent years we have seen the rise of a new breed of beer drinking establishments: the microbreweries. As small-batch, craft beers become ever-more popular, we have seen Birmingham's beer scene grow and flourish at an astonishing rate. One area where this is more prevalent than others is Stirchley, where taprooms, bars and microbreweries seem to appear overnight, adding to the ever-growing 'Stirchley Beer Mile'.
As microbreweries and taprooms spring up across the city, each offering their own unique and distinctive brews, we are spoilt for choice on where to imbibe our favourite drink. So, it's time that we celebrate all of Birmingham's many watering holes. Here with the lowdown is your friendly, neighbourhood Independent Birmingham and our tipple-topping guide to the best places for a pint in Birmingham. Onward, for beer and for glory!
This list is by no means a list of every single place across Birmingham and Solihull where you can enjoy a delicious beer. We couldn't possibly fit them all into one article without it becoming ridiculously long. So, in no particular order, read on for the very best of the best places to enjoy a pint in Brum.
Purecraft Bar And Kitchen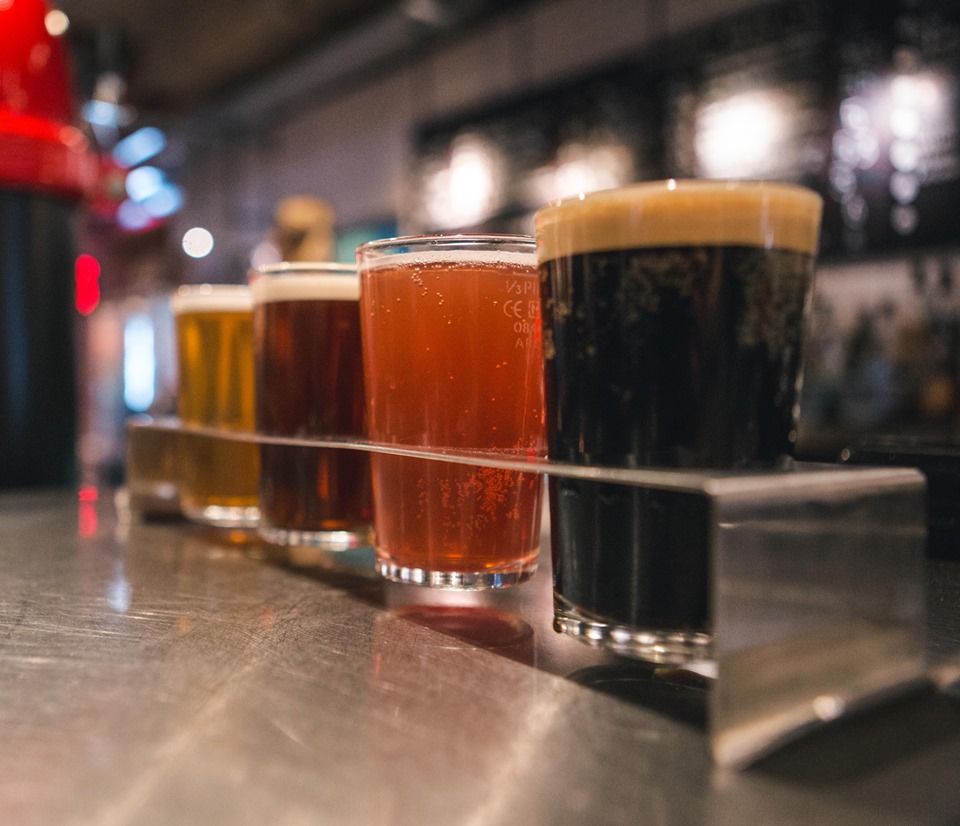 Home to over 80 different beers (you heard us, 80!), Purecraft Bar and Kitchen is certainly setting the bar high (excuse the pun… but seriously, we meant to do that) when it comes to craft beer in Birmingham. Whether you'd rather drink with your friends or alone with a book then this is the ideal establishment to get your beer on. Serving a vast array of Purity beers as well as god knows what other types of crazy beers, get ye to Purecraft Bar and Kitchen and thank us for the tip later.
IB Tip: Purecraft Bar and Kitchen also offer beer tasting events, where they can really showcase their passion for beer. These events are a great way to dip your toes into the murky world of craft beer and discover more about different beers and how they pair well with certain foods (a great gift for a beer loving pal).
IB Deal: 10% off the bill (Sunday – Thursday)
Cherry Reds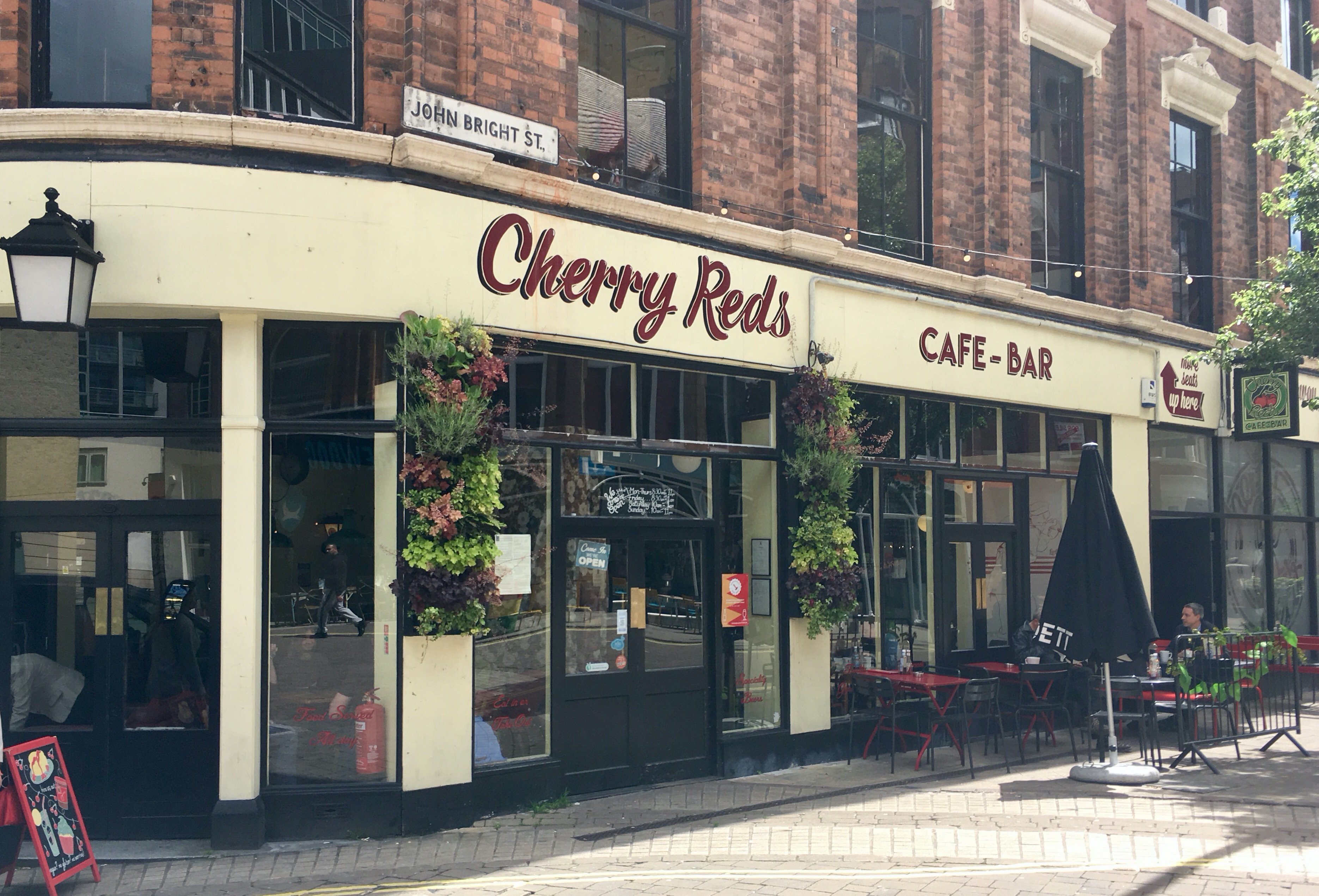 Indie legends Cherry Reds were one of Birmingham's very first specialist craft beer bars. They have a superb craft beer collection and we're here to tell you that an evening spent at Cherry Reds with a pint in hand is a rather special way to spend your time. The interior is vintage-chic, the exterior has tables where you can sit and catch the evening (or afternoon, you rogue) sunshine. Craft beer, funky tunes, friendly people and cupcakes (did we mention they have cupcakes?), we'll be seeing you at Cherry Reds then?
IB Deal: a free pint of cask ale, lager, cider, or draught soft drink with your main meal.
Dig Brew Co.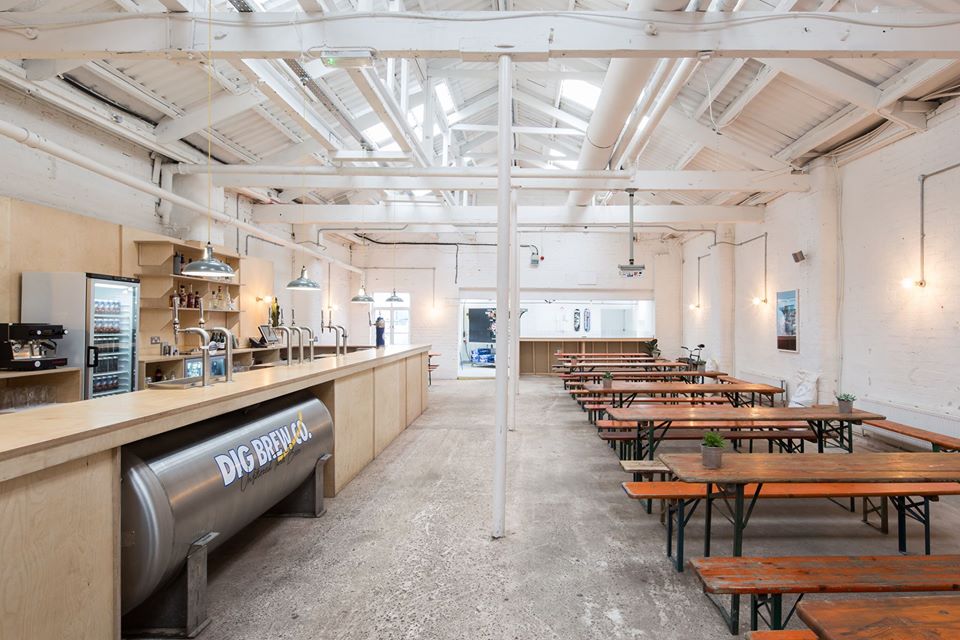 As a working brewery, Dig Brew Co. produce some of the finest beer to come out of the city and supply to many other local events and venues. The great thing is, they also have a taproom, so you can sit and enjoy their delicious brews in house. The industrial feel adds to the ambience of the venue and gives it a great character. Oh, and did we mention that you can tour the brewery? A great idea for any beer-mad friends.
IB Deal: 25% Off Brewery Tours at Dig Brew Co, AND 2-for-1 pizza when you purchase a drink (5pm – 7.30pm on Friday + 2pm – 5pm on Saturday) at Dough
The Juke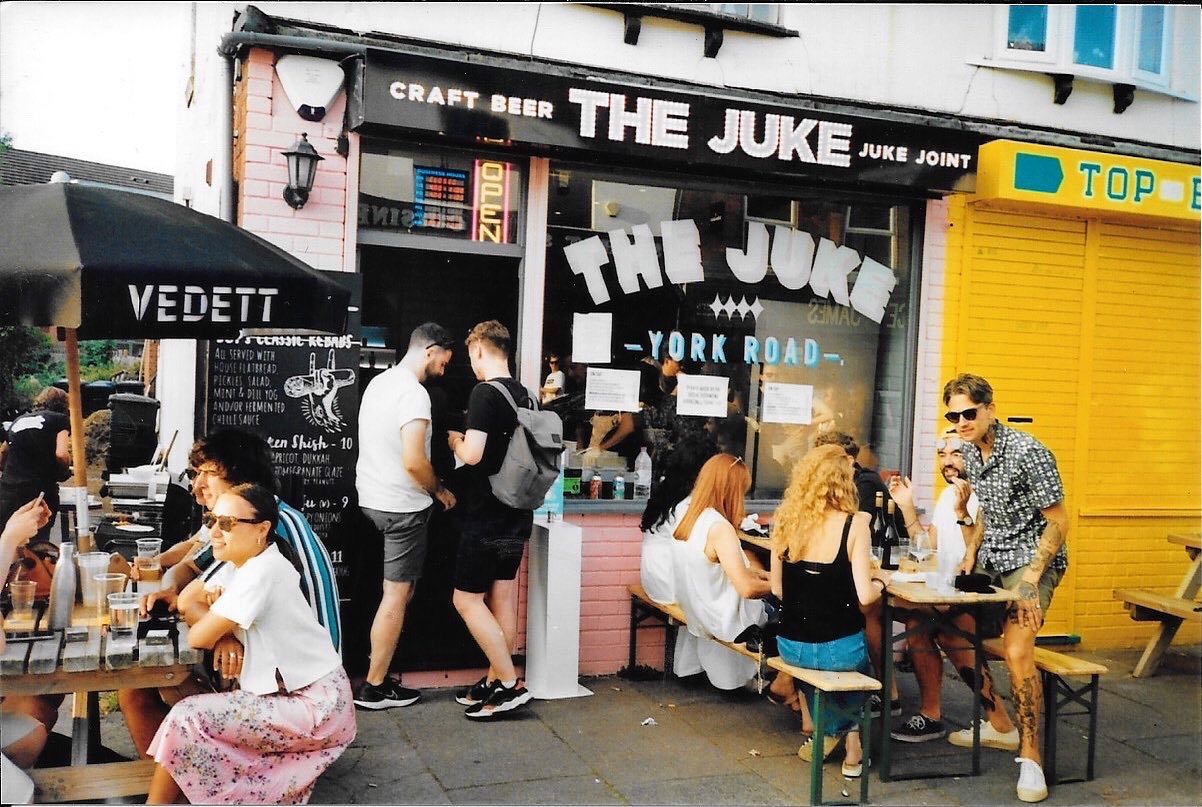 The Juke is a glorious bar bringing something different to the neighbourhood of Kings Heath. This great little bar has a strong music focus with their vintage jukebox being the inspiration behind the venture. Serving some tasty craft beers for you to enjoy as you bop along to the awesome tunes emanating from that jukebox, this is a wonderful place to enjoy a pint or two with pals. With kitchen takeovers from some brilliant street food pop-ups, you have everything you need for a fun evening.
IB Deal: 20% off all takeaway cans (anytime) AND 10% off all draught beers (Sunday – Thursday)
BONEHEAD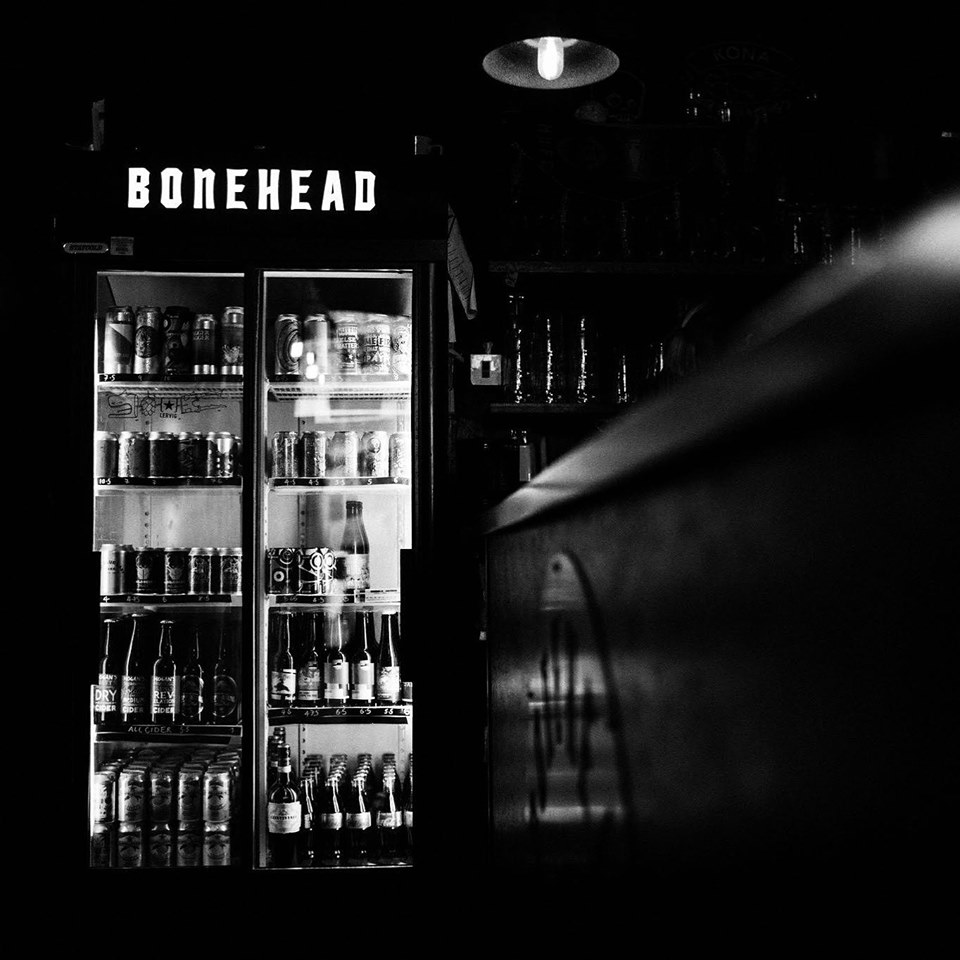 Craft beer and fried chicken: name a more iconic duo, we'll wait. But seriously, the combination of a succulent fried chicken burger (or two) and a cold, refreshing craft beer (or two) is the stuff that all of our wildest dreams are made of. BoneHead consistently knock the fried chicken out of the park, and they also happen to have a fridge fully-stocked with some of the best cans and bottles of the good stuff (and they have some on tap too). Live your best life and guzzle those tinnies as you sink your teeth into that chicken. Tell them IB sent you.
IB Deal: 10% off the bill.
Indian Brewery Snowhill
This taproom-style Indian streatery (street food eatery for those wondering) is the place to go for tasty Indian street food-style dishes and a great pint. Not content with serving other beers with their food, Indian Brewery Snowhill (as the name might suggest) also have a working brewery (see below), producing their own beer to perfectly match with their delicious eats. Order a bite to eat and wash it down with the perfect accompaniment, their Birmingham Lager.
IB Deal: 15% Off A Pint Or Can Of Birmingham Lager (anytime) OR 10% off food (Sunday – Thursday) 
Indian Brewery Taproom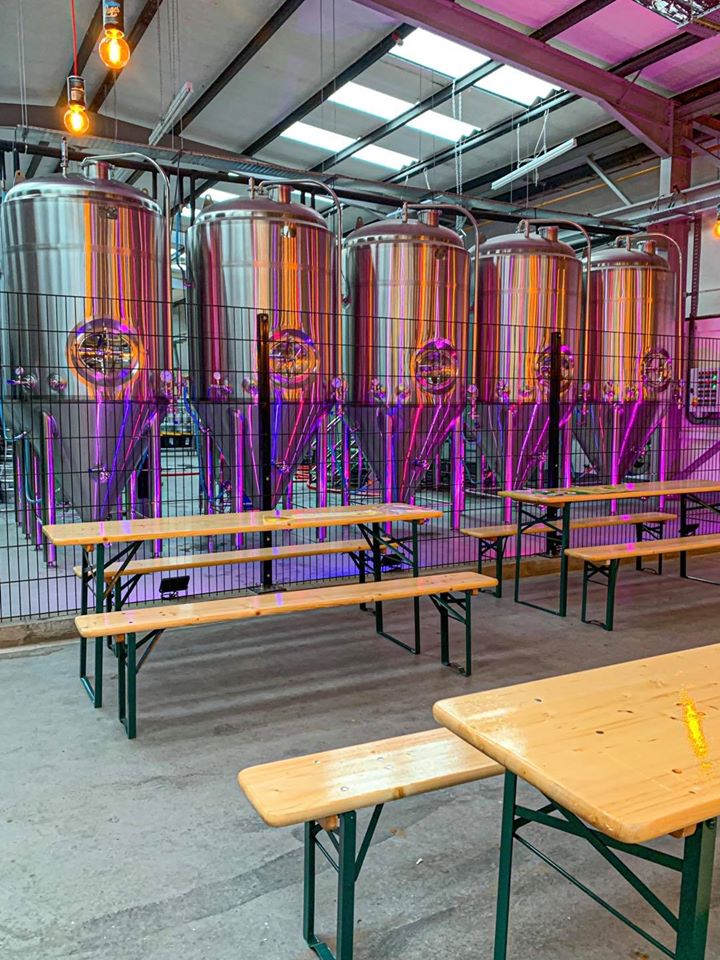 Not content with just serving their beer at their fantastic eatery next to Snowhill Station, Indian Brewery have opened up their brewery to the public with their brand new taproom. Located on the Aston Expressway Industrial Estate (a short 10 minute walk from the city centre, an even shorter taxi ride), there's seating for 160 people (60 inside, 100 outside). Outside is where the real magic happens with the promise of epic Indian Brewery beers in the glorious British sunshine, alongside mouth-watering Indian street food cooked fresh on-site (think Indian Fish and Chips, Chaart Attack, and some brand new surprises on the menu). Beer wise, you'll be able to sink your old faves and brand new brews from the Indian Brewery (think Mango Pale Ales, Birmingham Lager and more). Plus they have pool, darts and ping-pong and a big screen to watch live sports. Our only question is: why aren't we there right now?!
IB Deal: 20% off all Indian Brewery Beers and Street Food.
Birmingham Brewing Company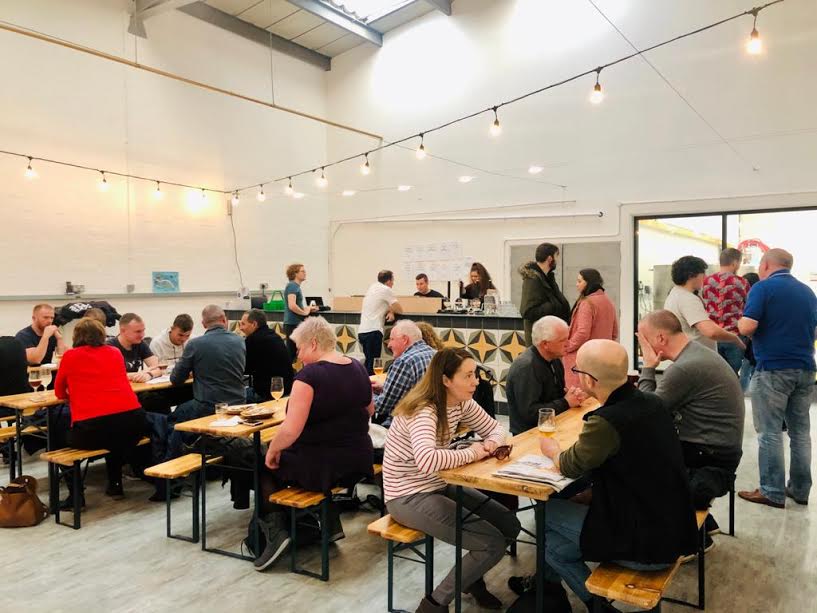 Birmingham Brewing Company is another fantastic local brewery. They believe that great beer comes from the best ingredients and it shows in their distinctive products. All of their beers are also vegan and gluten free, so they can be enjoyed by everyone (except children, duh). Not content with producing some of THE very best beers in the city, they also run brewery tours, beer school classes (for all you budding brewers out there) and have a taproom (open every other Friday and Saturday – dates on their website) so you can pop in and enjoy a few drinks with your friends.
IB Deal: 10% off beer in the taproom + 10% off online purchases (see IB App for online code)
The Pig & Tail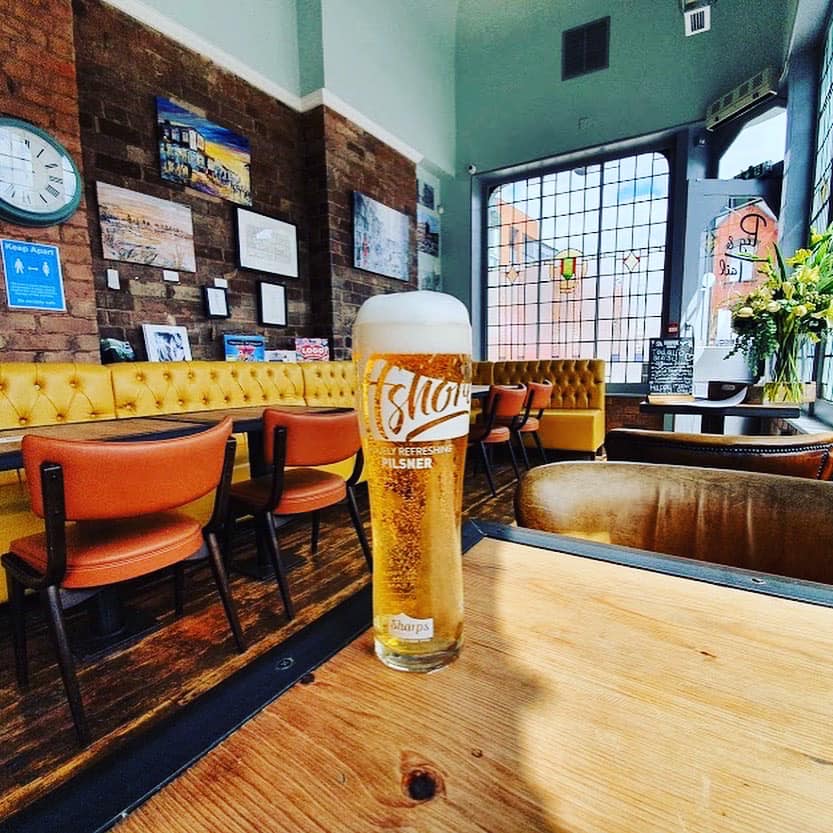 This beautiful neighbourhood gastropub can be found in the heart of Birmingham's historic Jewellery Quarter. They serve a range of craft beer both on draught and by the can, and they have a spectacular outdoor courtyard offering a slice of peace and quiet in a lovely urban oasis. Grab a beer or two and enjoy in the cosy pub or in the sunny courtyard. Either way, it's a great way to spend an afternoon.
IB Deal: 10% off brunch + 10% off draught beer and craft beer cans.
The Paper Duck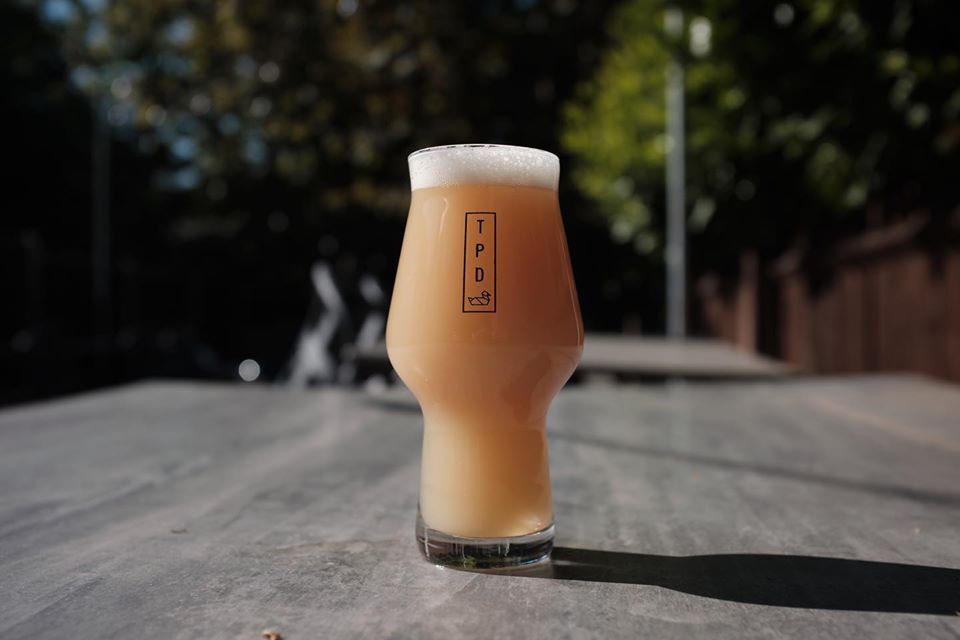 This brilliant neighbourhood craft beer bar is situated in the leafy suburb of Harborne and is a haven for craft beer lovers. With 18 taps and a fully-stocked fridge, there's plenty of choice. Showcasing beers from all over the world, as well as some locally-brewed favourites, this is a great place to dip your toes into the craft beer world or discover a new favourite. The bonus is they also have a glorious beer garden to enjoy whenever the weather is remotely good enough.
IB Deal: 2 Cocktails For £12 (Sunday – Wednesday)
Burning Soul Brewing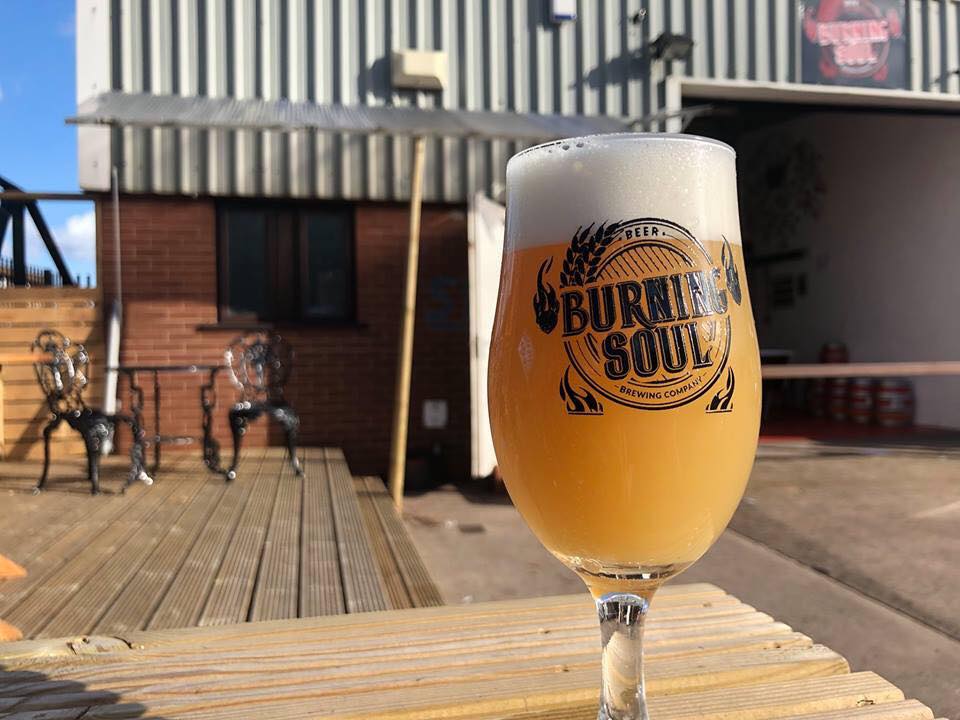 A fantastic independent brewery and taproom in Brum, Burning Soul has smashed its way into the Birmingham craft beer scene and amassed quite the cult following. They brew their own beer and then serve it in their taproom – it's a winning combination. You get to try new and intriguing beers before they go out to the masses, and hang out with like-minded beer folk all at the same time. We like where this is going. The taproom is only open on Fridays and Saturdays, so that means you'll just have to plan your week solely around visiting Burning Soul. You won't regret it!
IB Deal: 10% off takeaway craft beer cans
Rock And Roll Brewhouse Bar
This JQ-based microbrewery specialise in producing 100% vegan beers. They brew their own beers in-house and sell them in their bar, where they have three handpulls featuring a regularly changing selection of their beers (including seasonal specials and one-offs). Vegans, beer-lovers and just everyone else need to discover this hidden gem of Birmingham's beer scene.
The Victoria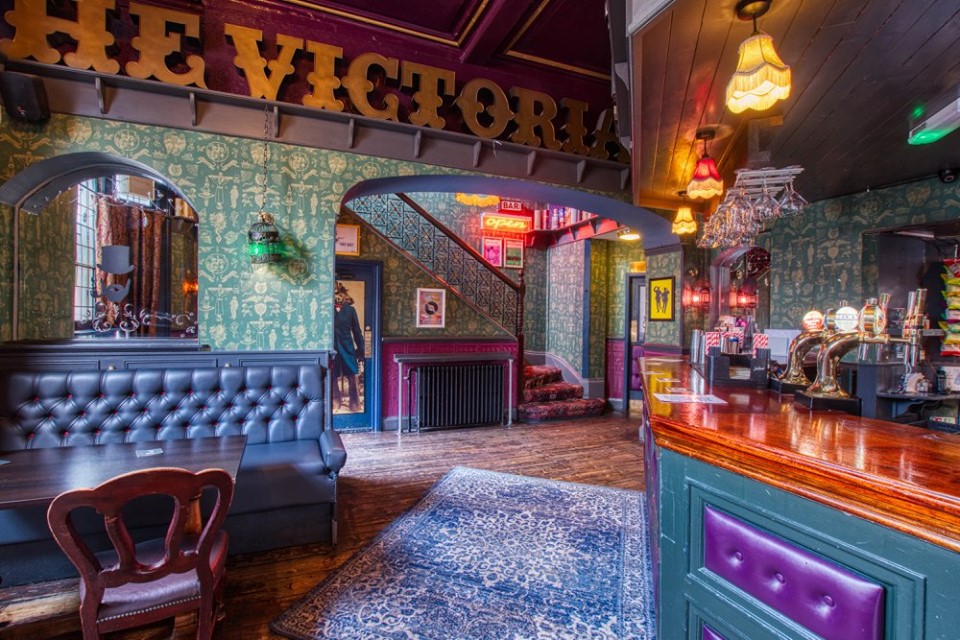 Whilst The Victoria is well-known for its whisky, it's also a great place to enjoy a pint. This historic pub dates back to the 19th century and has been given a modern twist to maintain its relevance. At The Victoria they are proud to serve real ale, so if you're an enthusiast then this is the perfect pub for you. With one resident real ale, five regularly rotating guest ales, and two rotating craft kegs, there's plenty of choice without it being overwhelming. Plus, with the selections changing regularly, you can keep going back for something different.
IB Deal: 10% off drinks (Sunday – Thursday)
Attic Brew Co.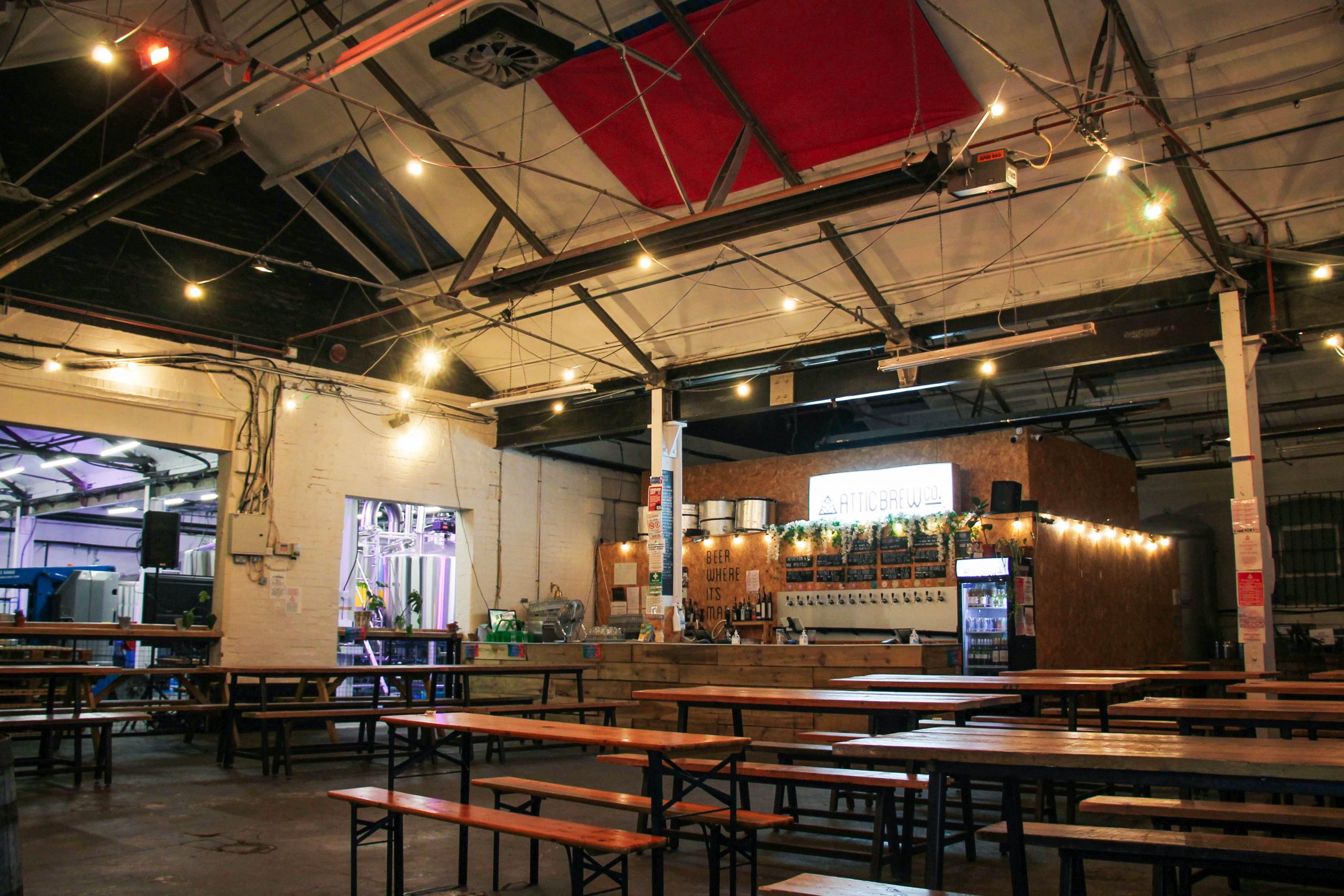 Attic Brew Co. opened their Stirchley-based brewery in 2018, and they have been making big waves in the Birmingham beer scene ever since. They understand that beer is best enjoyed when its freshly brewed so they open their taproom on the weekends to allow the good folk of Stirchley (and beyond) to enjoy their brews as the brewer intended. All of their brilliant brews are vegan, and they don't add anything unnecessary to them. Head down to their taproom on Thursday – Sunday to enjoy their range of IPAs, pales, stouts and more.
IB Deal: 25% Off All Take-Away Cans Purchased In The Taproom.
The Wolf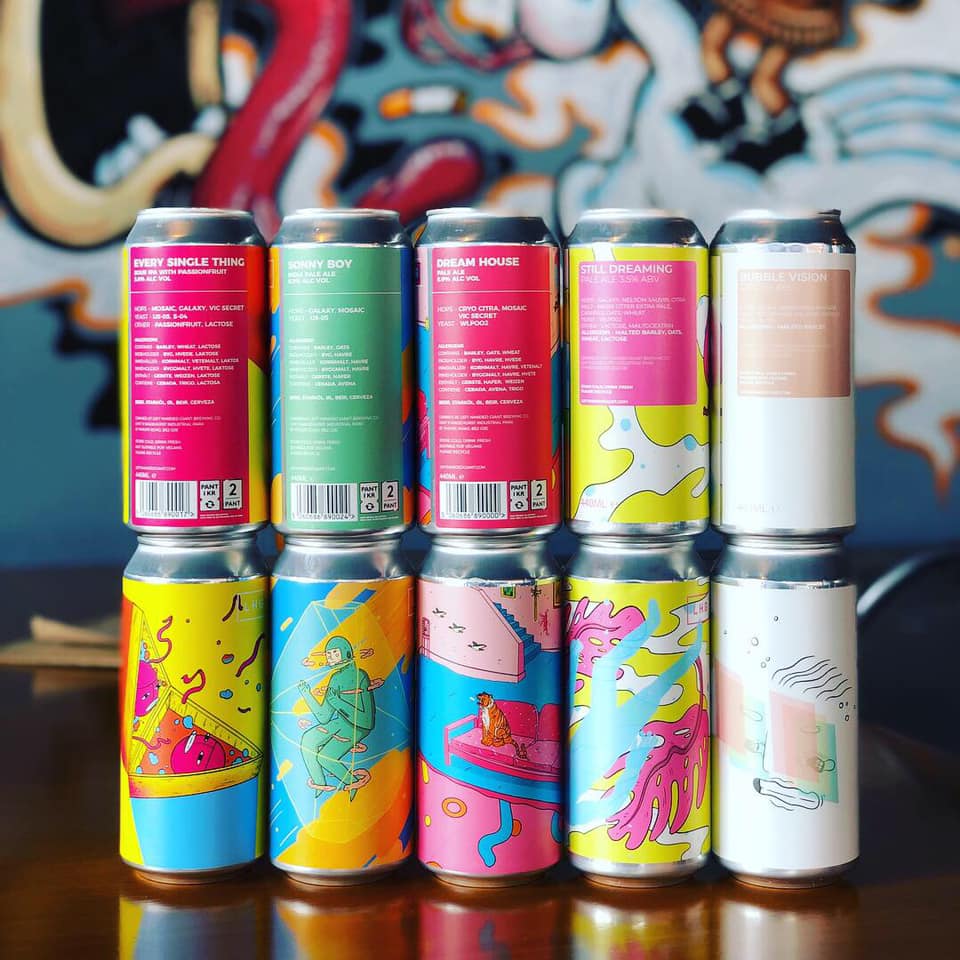 There are so many to choose from and all brim with their own individualistic character. We're all about the local's local at Independent Birmingham and that's why we love The Wolf. They have curated a brilliant selection of delicious beers perfect for the beer connoisseur and craft beer newbie alike, and they change their range of kegs, cans and bottles regularly, to keep you on your toes. What's more, they also serve a rather tasty selection of food that accompanies your beer perfectly from cheese and meat boards, to pies and toasties and a good, old Sunday roast. Because your pint gets lonely on its own.
IB Deal: 15% off the bill.
The Wildcat Tap
This independent craft beer bar can be found in Stirchley (an area quickly becoming the informal home of craft beer in Birmingham). Having recently re-opened in a new, larger premises, this independent bar isn't your typical local. The décor is simple, uncomplicated, minimalistic. The focus is on the beer. And what a selection it is! Head to Wildcat to find a range of interesting beers you won't find in many other places. You can thank us later.
Glasshouse Beer Co.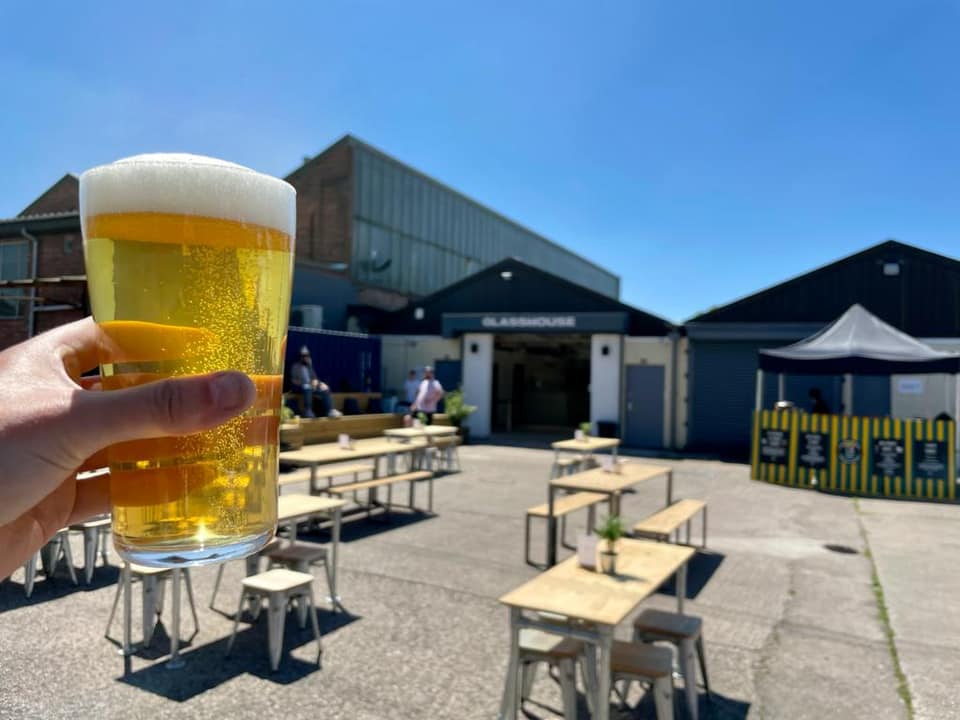 This independent brewery started life in Kings Heath and now calls Stirchley home. Their distinctive brews have given them a firm hold on the local brewing scene, and for good reason. They brew hop-forward, experimental beers and are known for big, fruity numbers, stouts, sours and some big, juicy IPAs. They're always striving for the best product possible, so they source the best ingredients they can find. Go and enjoy their tasty beers on site in their taproom – it's the way they were meant to be enjoyed. Marvellous. 
IB Deal: 10% off all draught beer + 10% off all takeaway cans purchased in the taproom
The Old Crown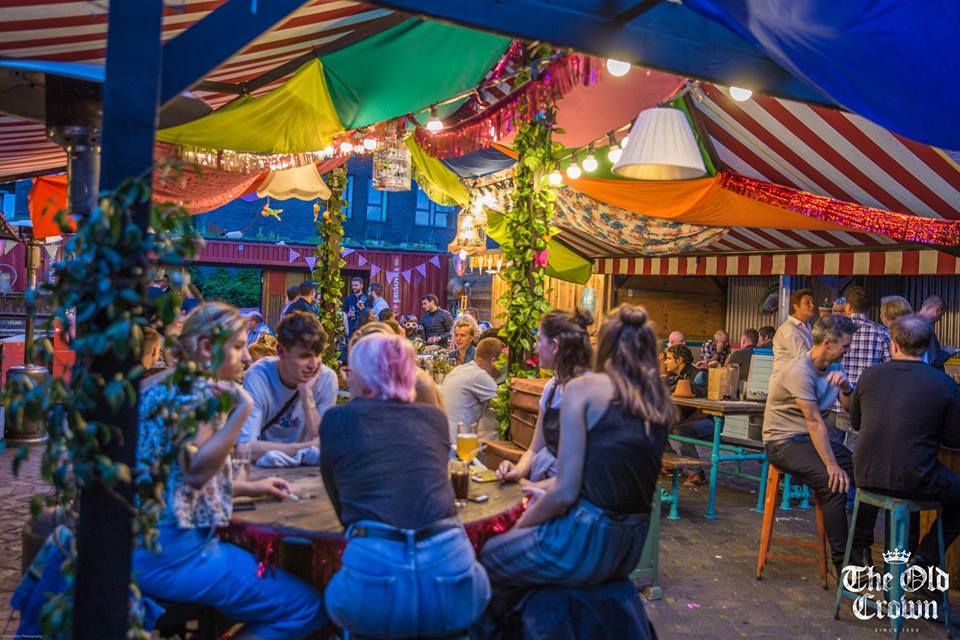 The Old Crown is the jewel of Digbeth and a firm favourite of many (probably all) locals of Birmingham's creative sector. Their beer garden is just the place to catch some of those life-affirming rays of sunshine (when that dastardly ball of fire deems fit to show itself!) and enjoy the good company of friends. The interior is everything you could ever dream of from Brum's oldest pub, quaint and traditional, with a modern edge. The quaint decor and lively beer garden lends The Old Crown a quintessential British pub vibe and we love it. You'll love it too.
Stirchley Wines and Spirits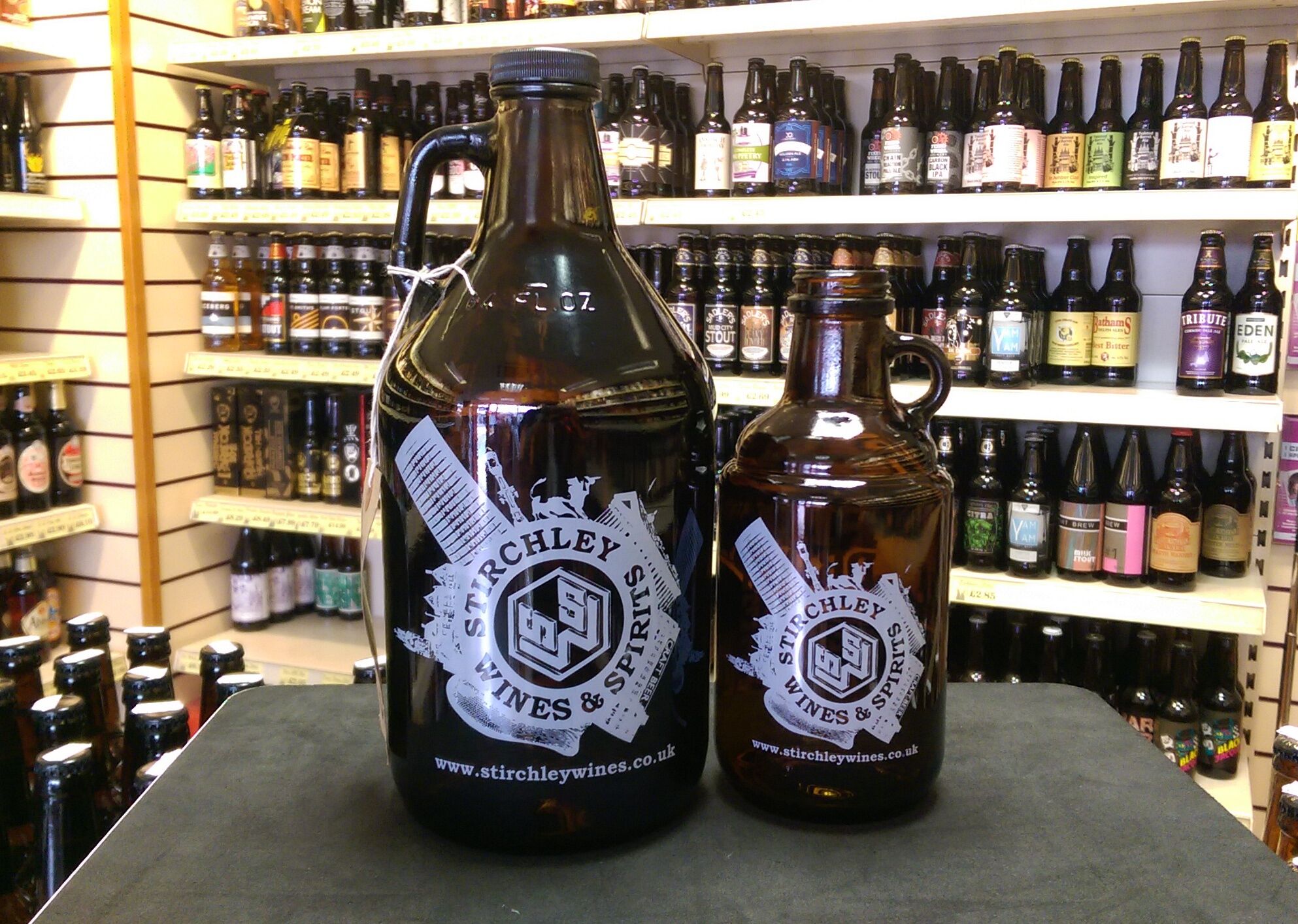 If you're more of the "enjoying a nice cold beer in front of the TV at home" type (we hear you, there's nothing like home comforts) but don't want to miss out on all the best beers, then Stirchley Wines is the place for you. This independent off-licence stock a range of alcoholic drinks, but their strength lies in their excellent beer offering. Plus, you can sample beers that you'd normally only find in kegs with their Growler re-fill system. So, you'll never miss out on the best beers again. Nice one.
IB Deal: 10% Off Growlers Fills, 10% Off A Mixed Case Of Any 12 Bottles/Cans Of Beer/Cider, 5% Off Any 3 Bottles Of Wine (75cl or above), 5% Off Any Single Bottle Of Spirits (50cl or above) .
Tilt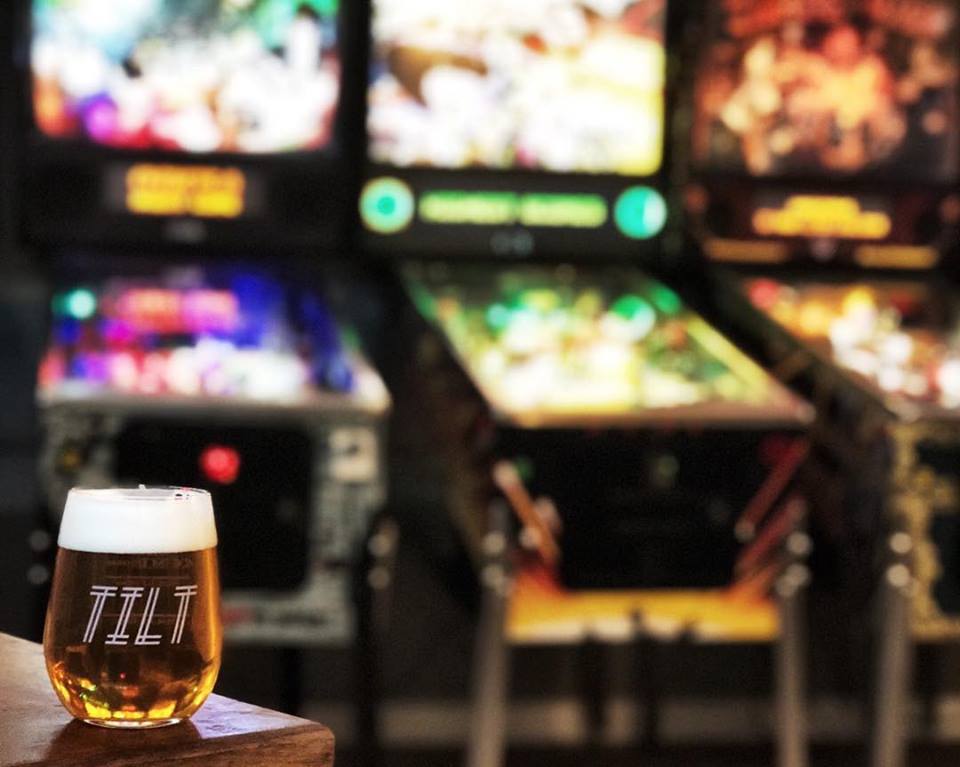 It's a coffee shop (one of the best in Brum), yet they serve craft beer and have pinball machines. To be honest, you should probably just stop reading right now and go get your beer fix – we won't stop you. Now, whilst these bad boys technically aren't pints (since they're all funky and served in stemless glasses – it is craft beer after all!), they are still brilliant beers and you should probably go try them for yourself. There are regularly changing beers on tap, as well as bottles and cans to drink in or take away. Go discover a new favourite and set a high score on the pinball machine while you're at it too.
IB Deal: 15% off coffee, tea and cakes.
The Plough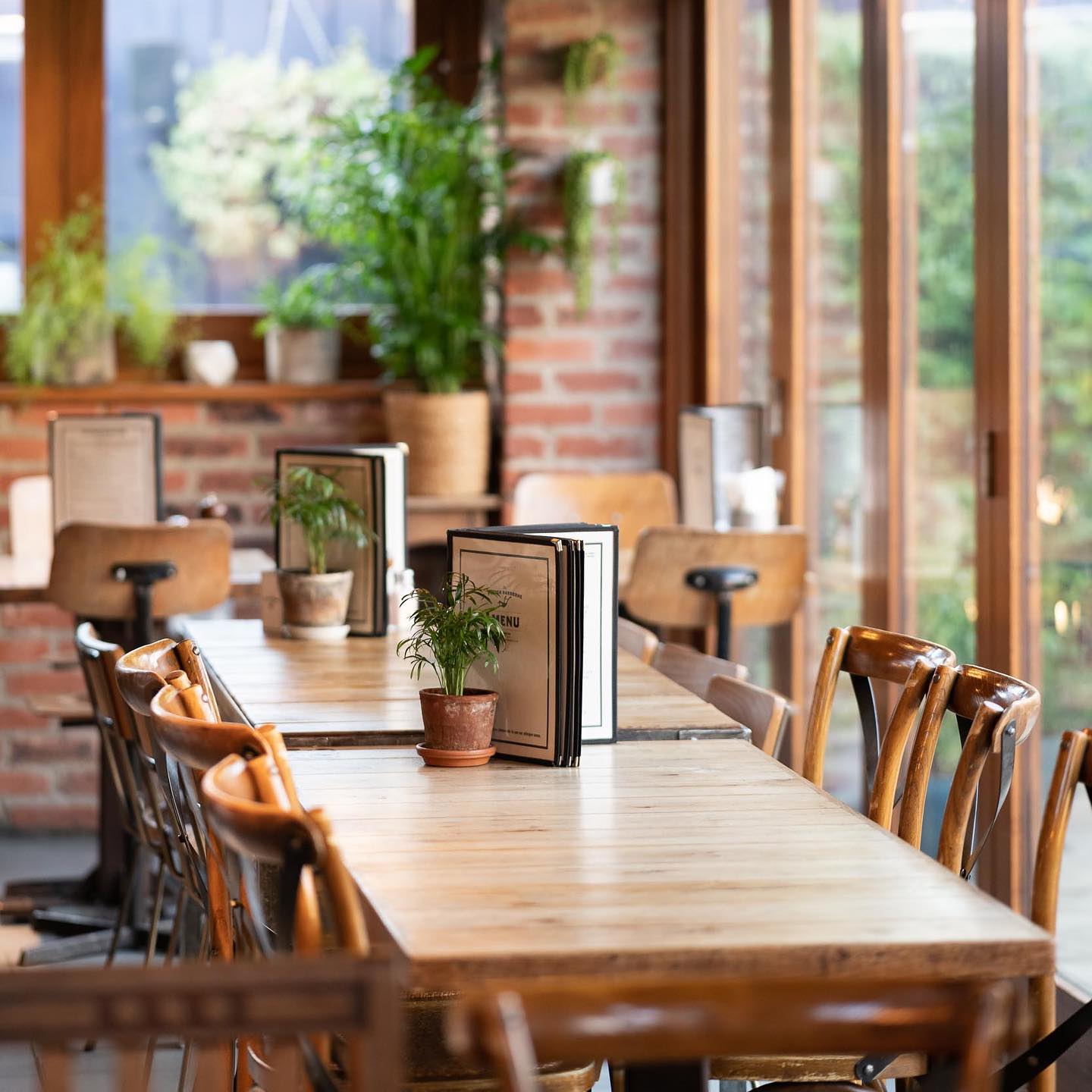 This cosy and welcoming pub is a firm favourite on Birmingham's independent scene. Their Brum-famous beer garden is the ideal setting for drinking a couple of beers in the summer sunshine on a lazy afternoon, and is only made better by ordering some delicious food from their gastro pub menu. To The Plough!
IB Deal: 10% off food.
The Dark Horse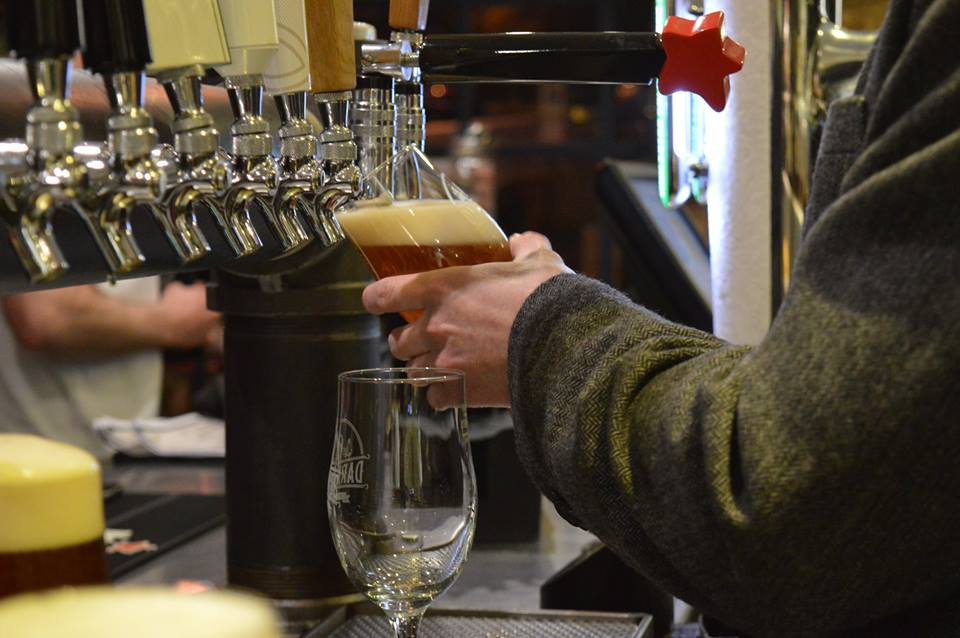 The Dark Horse in Moseley is home to a beautiful array of craft beer. They also serve non-craft beer, but craft beer is better – trust us. Both a bar and a restaurant, you can choose to accompany your chosen pint (or 2/3 pint, because they're kooky like that) with some tasty grub, or just drink it on its own among the good company of friends. Either way, you're winning at life.
IB Deal: 15% off craft beer (please ask for a member of staff to redeem) + 15% off food from Brum Mi
The Prince Of Wales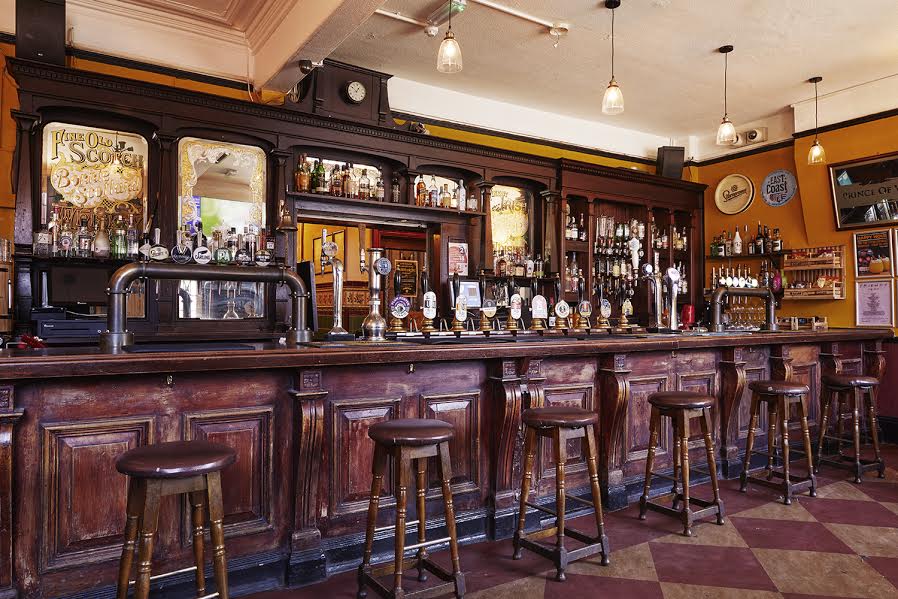 Brum-famous for their magnificent beer garden and its wild Mo-Tiki Bar where things get set on fire alarmingly often, The Prince of Wales just happens to have a fantastic range of beers on tap and their British boozer is just the place to enjoy a pint of your chosen nectar. Inside, the pub is just screaming with individualistic character, with plenty of smaller (cosy) rooms to enjoy a quiet pint with your friends or a loved one. But we're guessing you'll take your pint into the beer garden (it's what it's there for). Vibrant and bustling, The Prince of Wales is a fantastic place to enjoy a pint.
IB Deal: £1 Off Cocktails At The Mo-Tiki Bar (Until 9pm)
Kilder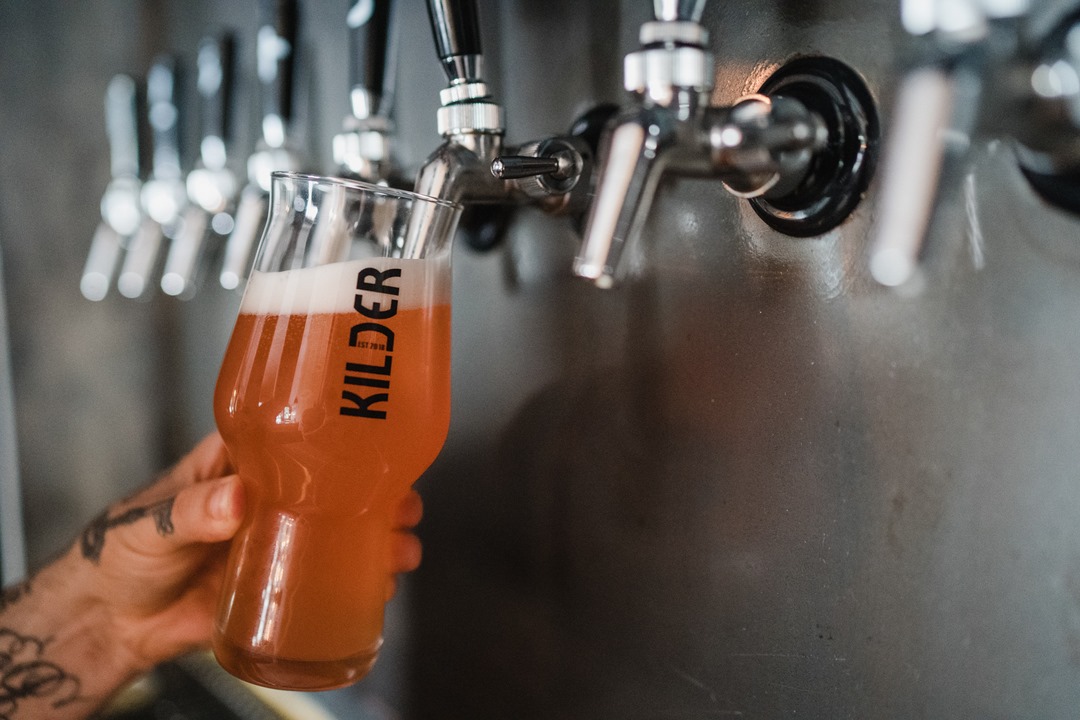 This craft beer bar can be found under the distinctive and impressive railway arches of Digbeth, next to their sister venue Original Patty Men (so you can load up on epic burgers before/after/during your craft beer fix). Kilder serve a wide selection of brilliant craft beers alongside a selection of natural wine, spirits and more, AND they do incredible toasties for when you're feeling peckish. Nice.
Leviathan Brewing
Owner Chris opened Leviathan after a cancer diagnosis made him reassess his life and he decided to pursue something he was really passionate about – brewing. After months of successful treatment, thankfully Chris was able to open his own brewery and taproom – Leviathan Brewing. The philosophy is simple – brewing quality beer, using the best ingredients. The resulting beer is interesting, well-balanced, bold and full of flavour. If you're yet to discover Leviathan Brewing, head to their taproom in Sutton Coldfield to taste their amazing beers.
Halton Turner Brewing Company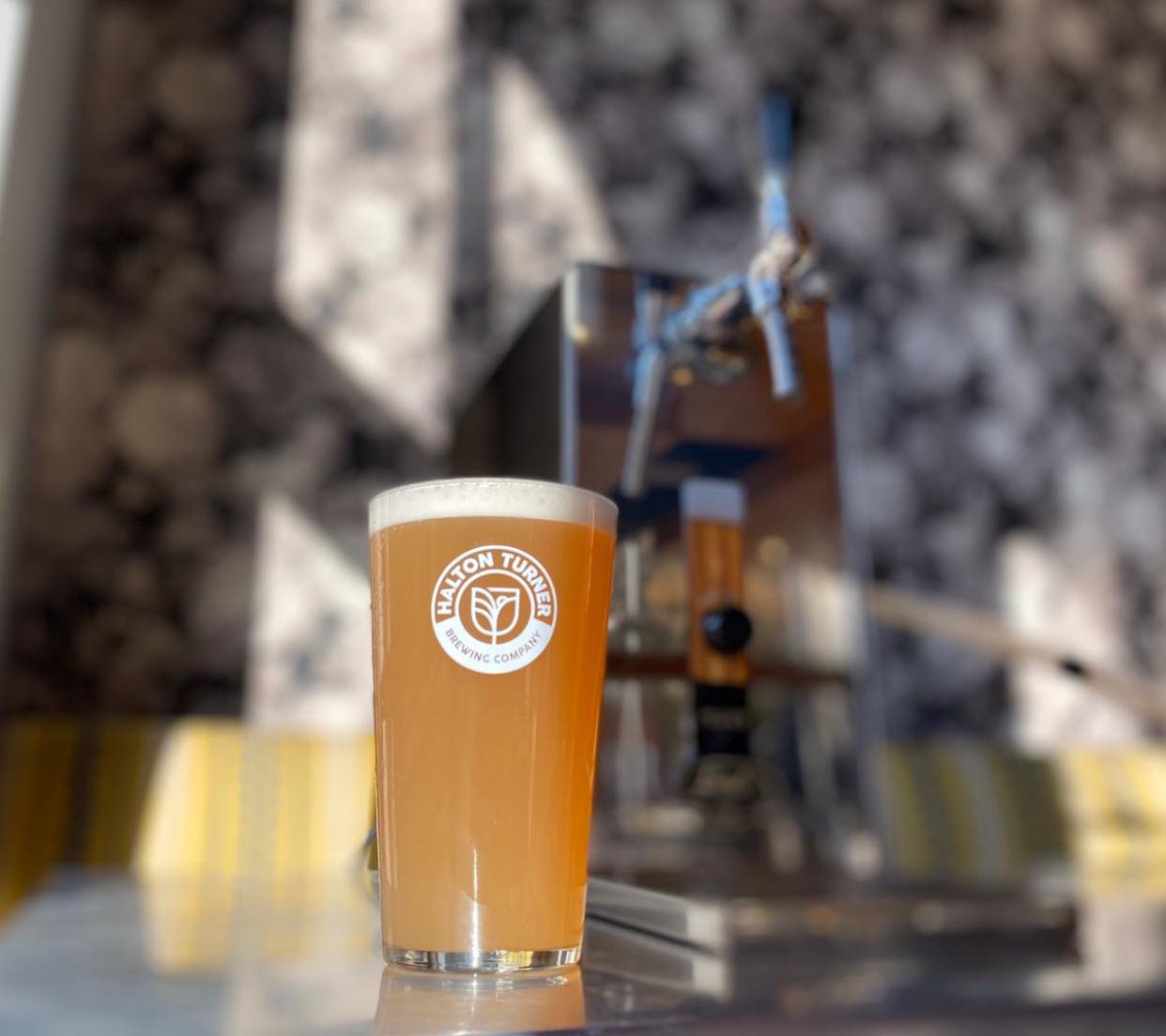 Featuring 12 Halton Turner beers on tap (alongside 5 guest beers from the likes of GlassHouse Beer Co, Green Duck, Attic Brew Co., Dig Brew Co, Trinity Brew Co.) and a kitchen where they'll be serving up some tasty eats to accompany your craft beers of choice, this is a very exciting new addition to Brum. Make sure you follow them to find out more, and then head down to Digbeth to visit this new independent and show them some love and support. Brum's indie craft beer scene just keeps on getting better and better!
IB Deal: A FREE pint when you spend £5 or more on food.
Sommar Brewing Company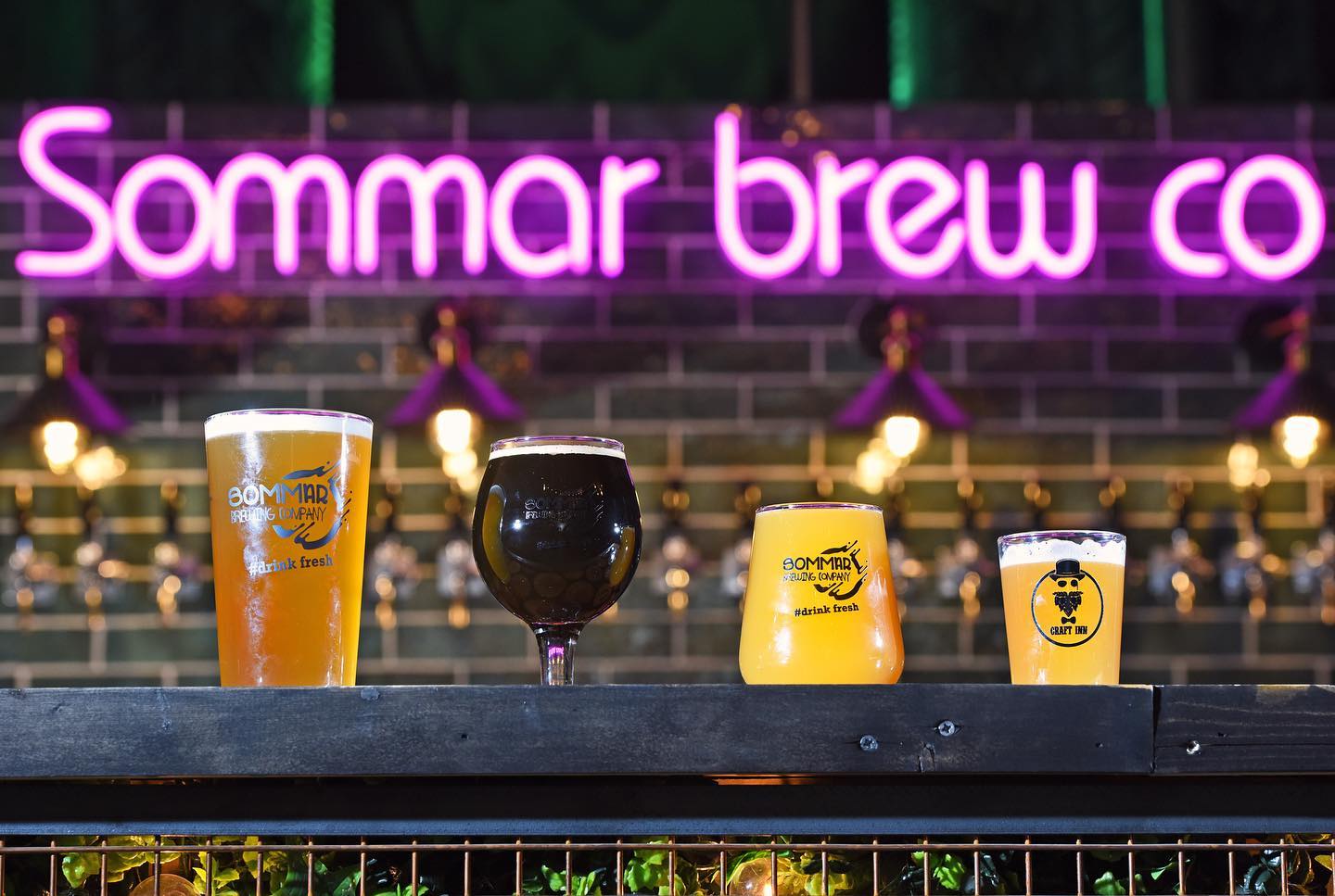 Sommar Brewing Company is the new kid on the block having only found their city centre home in 2020. Their 20-tap taproom can be found right in the heart of the city and is both chic and sympathetic to the brewing equipment found within. Velvet chairs, neons and dark wood tables add to the modern feel of this taproom as you sip on a beer brewed in the brewery right next to you. Go and check out this new taproom at your earliest convenience and discover your new favourite watering hole.
IB Deal: 10% off all beer and food + 25% off brewery tours + 15% off tasting events
The Spotted Dog
This traditional Irish pub, situated in Digbeth, is a stalwart of the Birmingham drinking scene. Having been around since before craft beer was even a thing, this traditional boozer is the epitome of your classic neighbourhood pub. This pub is quirky and charming, and they even have a covered garden – so you can enjoy your chosen beverage al fresco, even when the weather is less than ideal.
The Ruin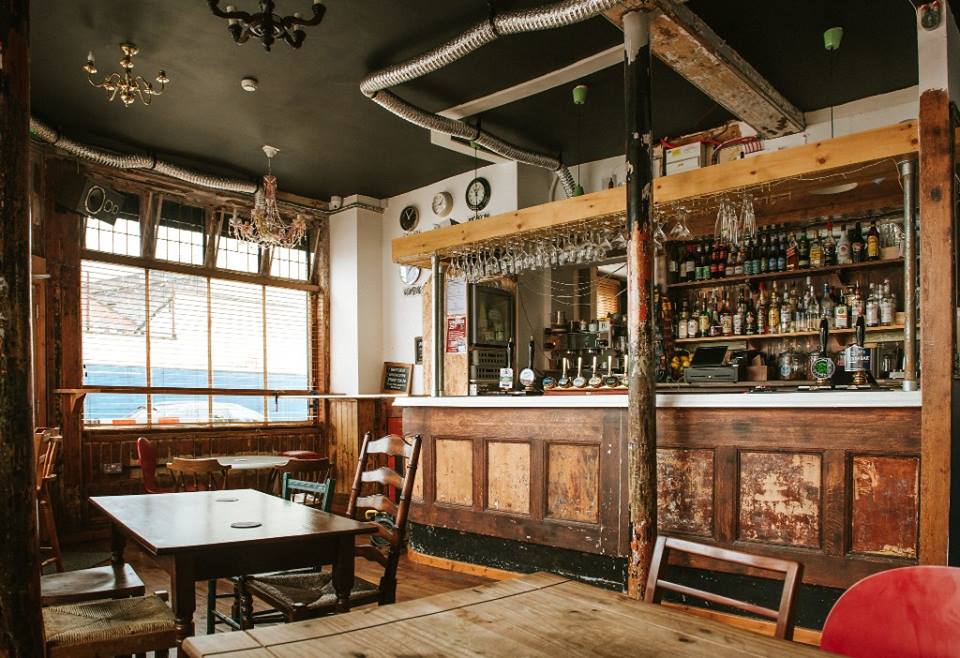 This Digbeth pub is the epitome of quirky. From their eclectic décor, to their unusual food menu, featuring goulash, meatballs, koftas and flatbreads, this isn't your average local boozer. Harnessing the character of the historic building they call home, yet putting their own stamp on it, the Ruin is a handsome spot for a pint. What's more, they have a beer garden and epic rooftop garden too. Sunshine and beer, a most wonderful combination. Get ye to The Ruin!
IB Deal: 2 Flatbreads And A Bottle Of House Wine For £20
Cork and Cage
This neighbourhood bar and kitchen can be found on Pershore Road, Stirchley, forming part of the infamous Stirchley Beer Mile. Specialising in lambic, sour and wild beer, you'll find all sorts of interesting brews to sip here. The kitchen plays host to regular pop ups from local foodie establishments.
Roberto's Bar and Tasting Club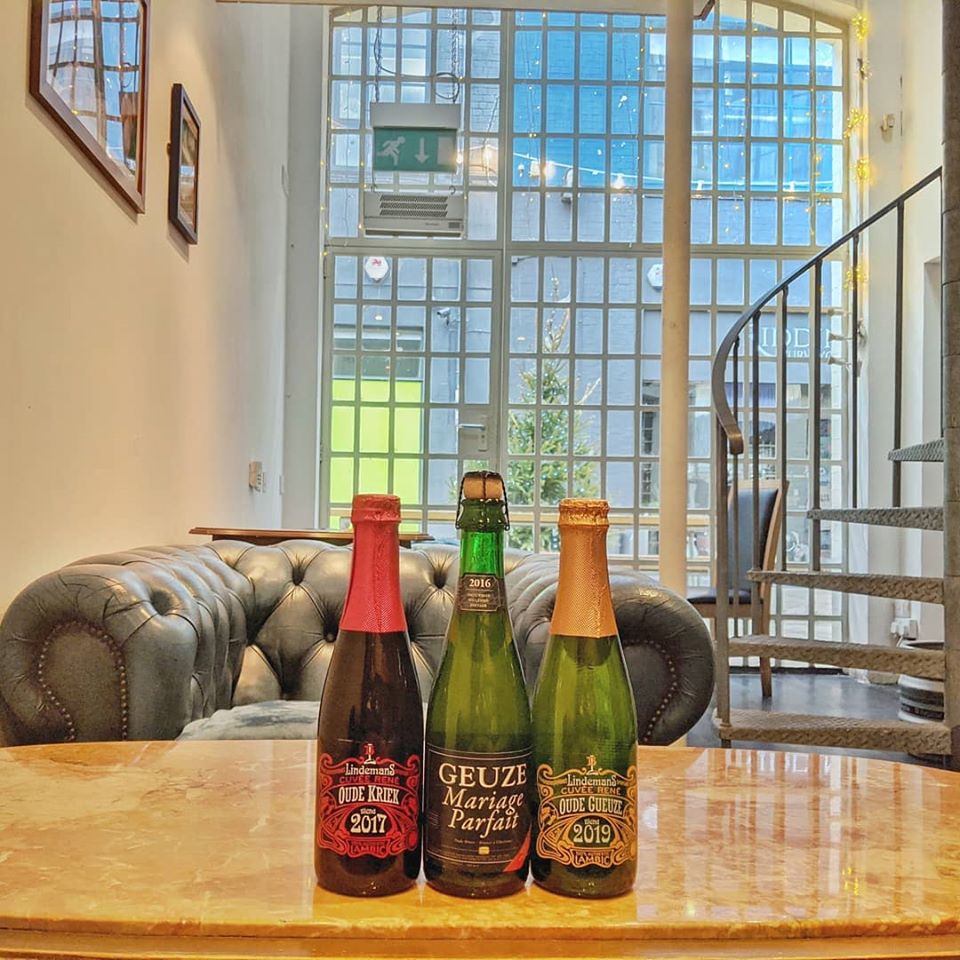 This place is all about the craft beer. They source the very best local and European beers both on tap and by the bottle to make sure that you can sample a wide range of ridiculously awesome craft beers. The line-up changes regularly, so make sure you keep going back to try something new. Enjoy your beers in their small seating area with comfy sofas and armchairs, or select some bottles to take away and enjoy later. They really know their stuff, so if you have any beer-related questions, don't hesitate to ask. Seek them out in The Custard Factory to get your hands on some seriously good beers.
AutoBrew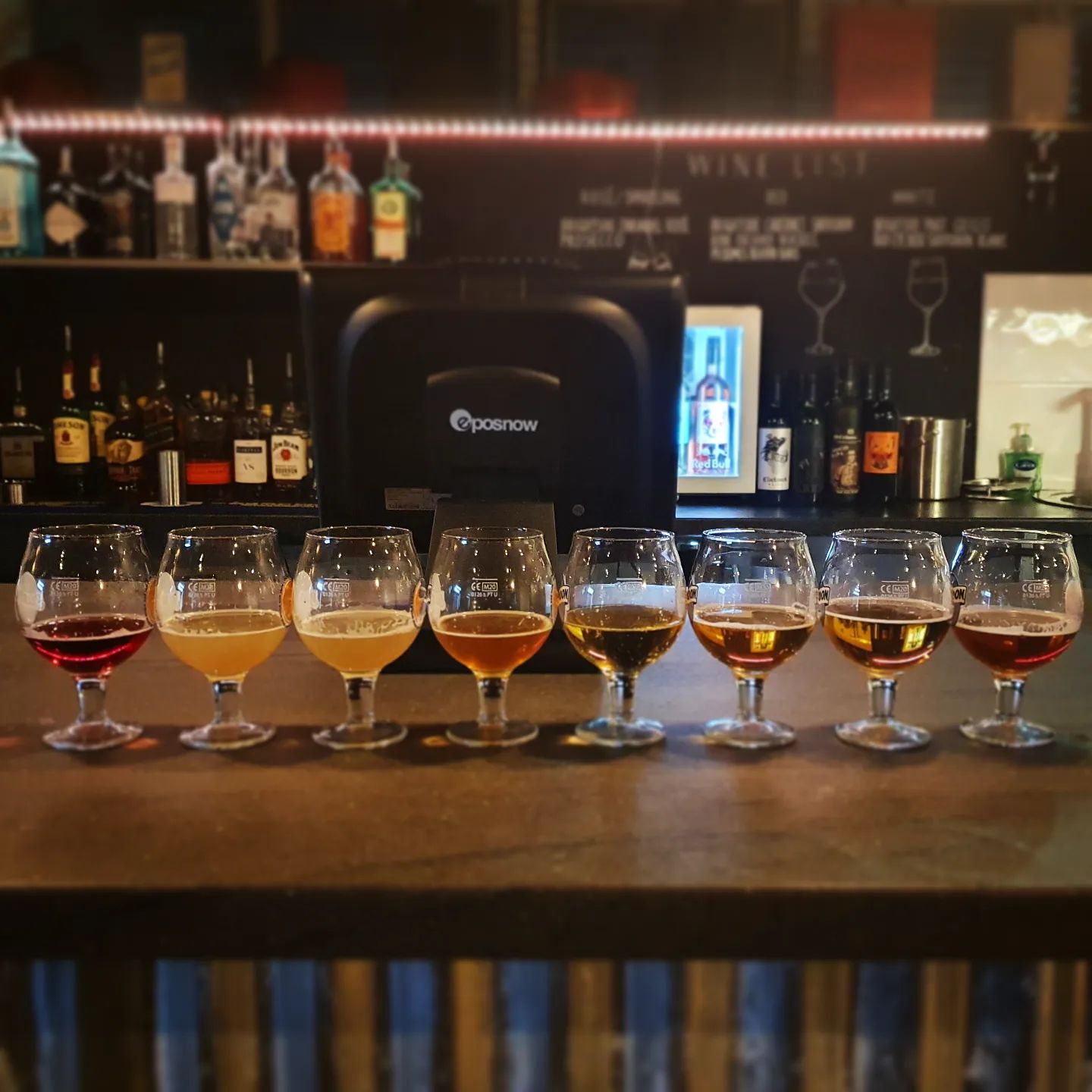 The UK's first self-service bar and cafe, AutoBrew is doing things differently. The concept is simple: collect and top up your card from the bar, insert the card into the card reader, pour out your chosen beer and enjoy! The tap wall features 8 different beers to choose from and staff are on hand to help you, should you require it. This is a fun and novel way to get your craft beer fix. Head down to The Custard Factory to discover AutoBrew for yourself.
The Craven Arms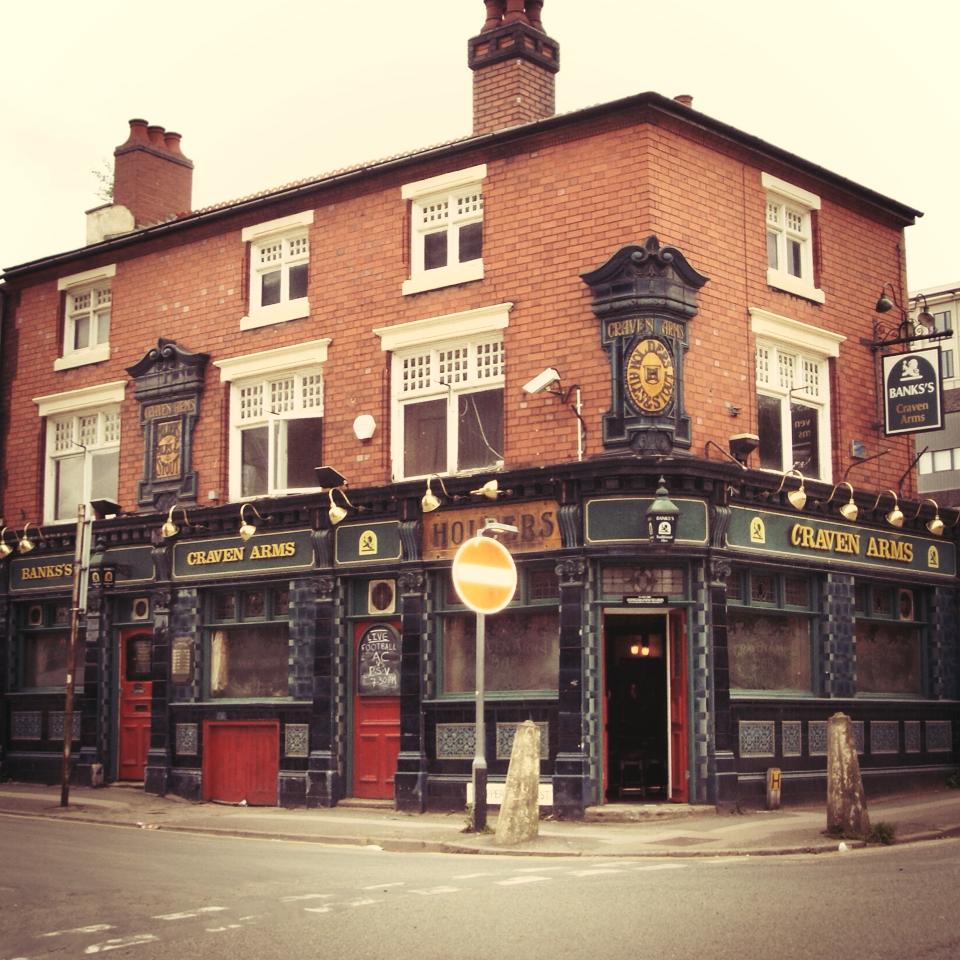 Renowned for their impressive keg range and cask ales, The Craven Arms is one of Birmingham's greatest beer havens and a true mecca for all beer enthusiasts. Located a short distance from Birmingham city centre, this is a pub you'll have to journey to find – but that's what makes it an adventure. A traditional boozer oozing with individualistic character, grab yourself a friend, then grab yourself a seat and enjoy an afternoon of sampling The Craven Arms' hugely diverse beer offering. Discovering a new favourite just got a whole lot easier!
Nortons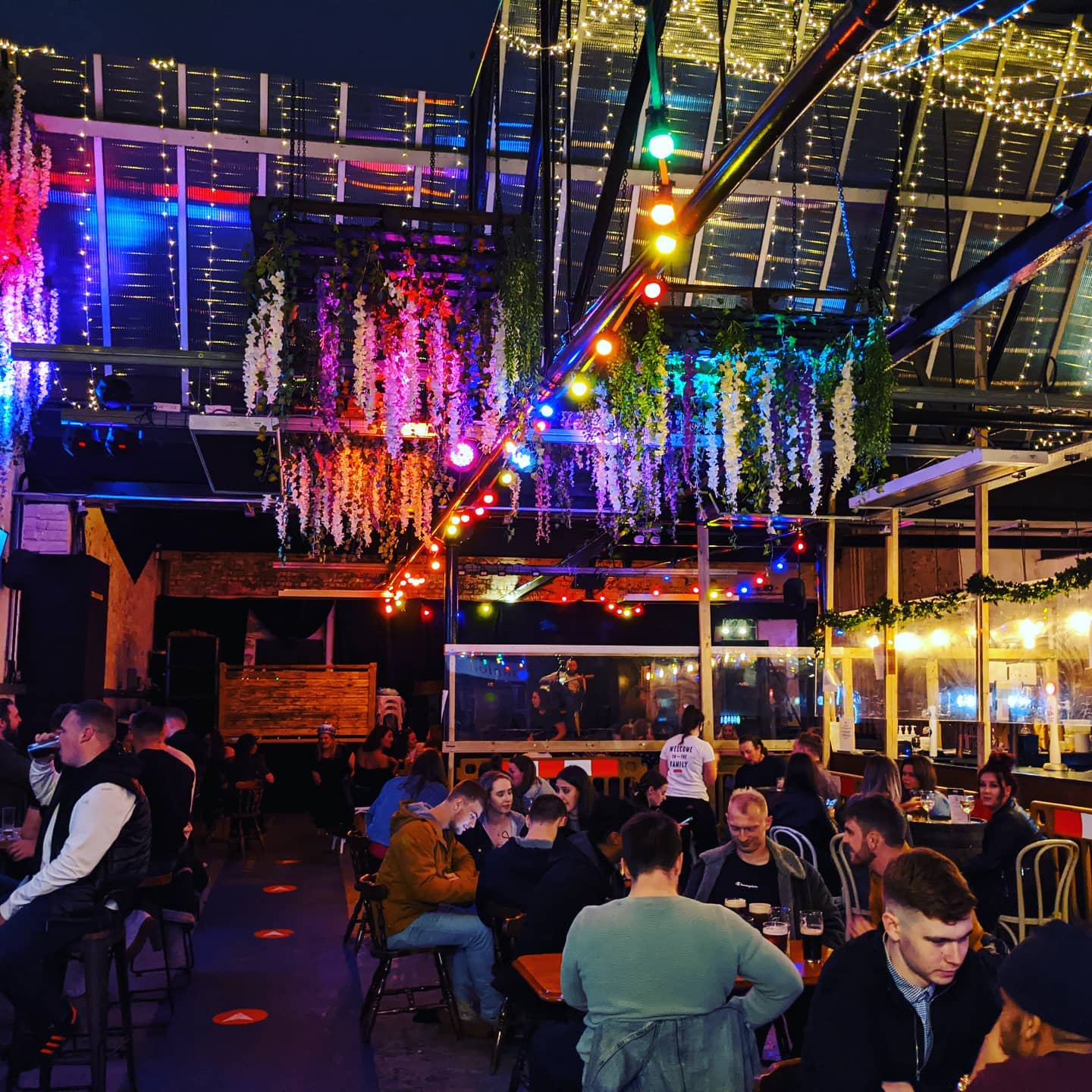 This Irish bar is not like other Irish bars. They describe themselves as Digbeth's most contemporary traditional Irish pub. Family-run, this less than traditional Irish bar is all about craft and local beers, free live music events, and Sky and BT Sports – so you never have to miss a match again. They serve homemade pizzas to accompany your pint, a wide range of cask, keg and bottled beers, and of course they have Guinness.
The Anchor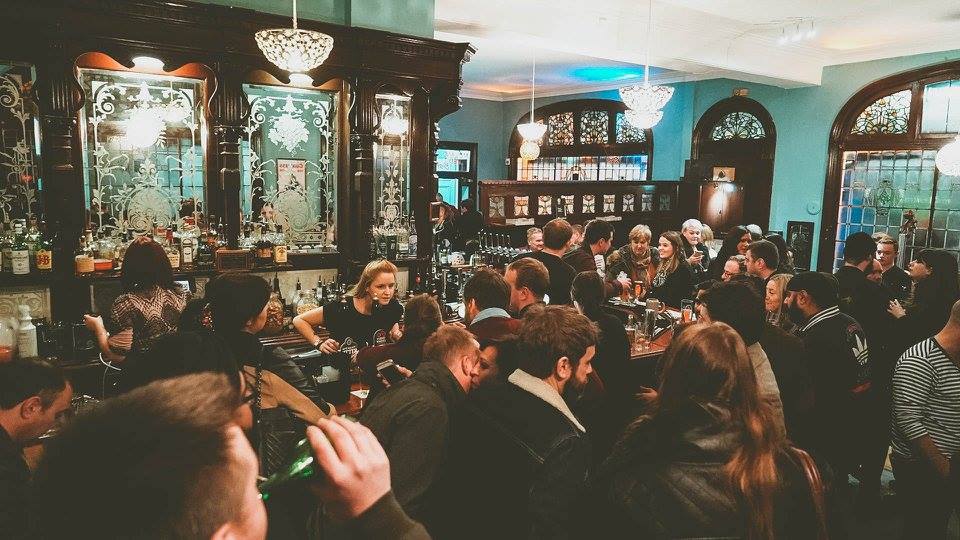 The Anchor is a stalwart of Digbeth's independent scene and a local boozer that exudes character and is pretty much guaranteed to be your new favourite watering hole from the moment you sit down to sip your first pint to the moment (many hours later) you stumble out again. They serve beer of the craft kind, and also cocktails for those of you looking to diversify your drinking habits. But since this is an article about where to find the best pints in Birmingham, we're thinking you'll do the right thing and choose a nice, cold pint. It's the right thing to do.
IB Deal: 12.5% off drinks
1000 Trades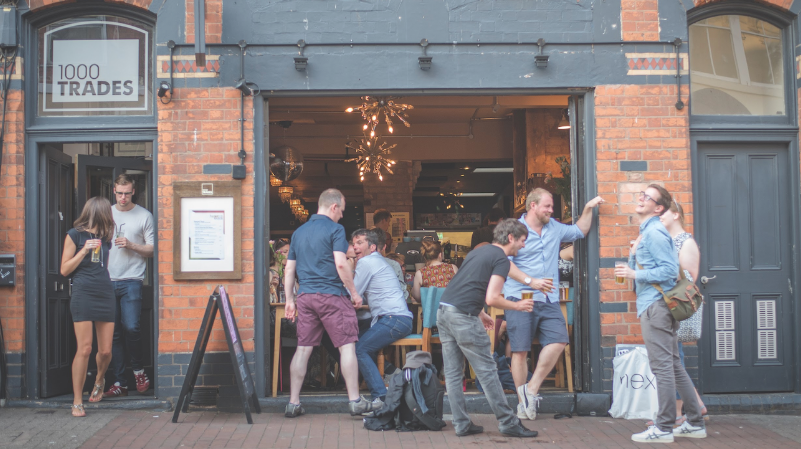 With a name that echoes Birmingham's reputation as a city of 1000 trades, 1000 Trades aims to celebrate and showcase the very best of the city's industrial heritage and craft culture – from delicious craft beer to the work of talented local artists and everything in between. Acting as a social hub within Birmingham's Jewellery Quarter, this bar and kitchen hosts regular kitchen takeovers as well as private events. 1000 Trades is more than just a bar, it's a neighbourhood hangout with a real passion for Birmingham and its thriving independent culture. We like their moves.
IB Deal: 10% off drinks (excluding Friday and Saturday evening, after 6pm)
Ale Hub Micropub
This micropub is a relative newbie on the beer scene, having opened in late 2020 by a group of beer enthusiasts who wanted to revitalise the local pub scene. Frustrated at drinking in establishments where the ale was often poorly kept and the lines not properly maintained, they decided to set up their own micropub where quality and cleanliness were the priority. They specialise in cask ales, craft beers and a range of gins.
Hare and Hounds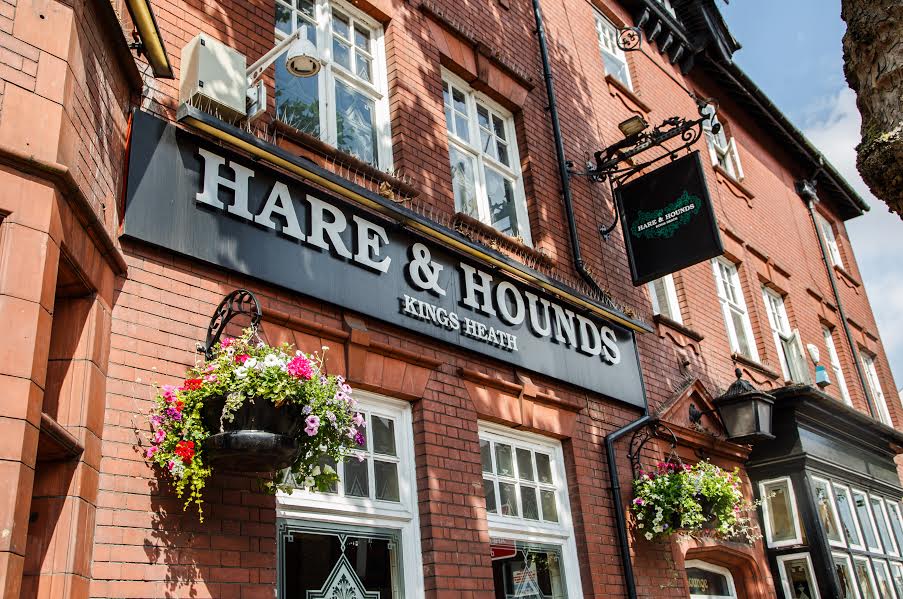 This Kings Heath pub is a legendary live music venue which has helped launch the careers of many musicians and seen big and small name acts alike perform. Like all good pubs though, they also serve a great pint. Whether you pop in for a quick pint after work or you grab a few beers whilst you catch some live music, this is a great place to enjoy your favourite pastime: drinking beer.
Stir Stores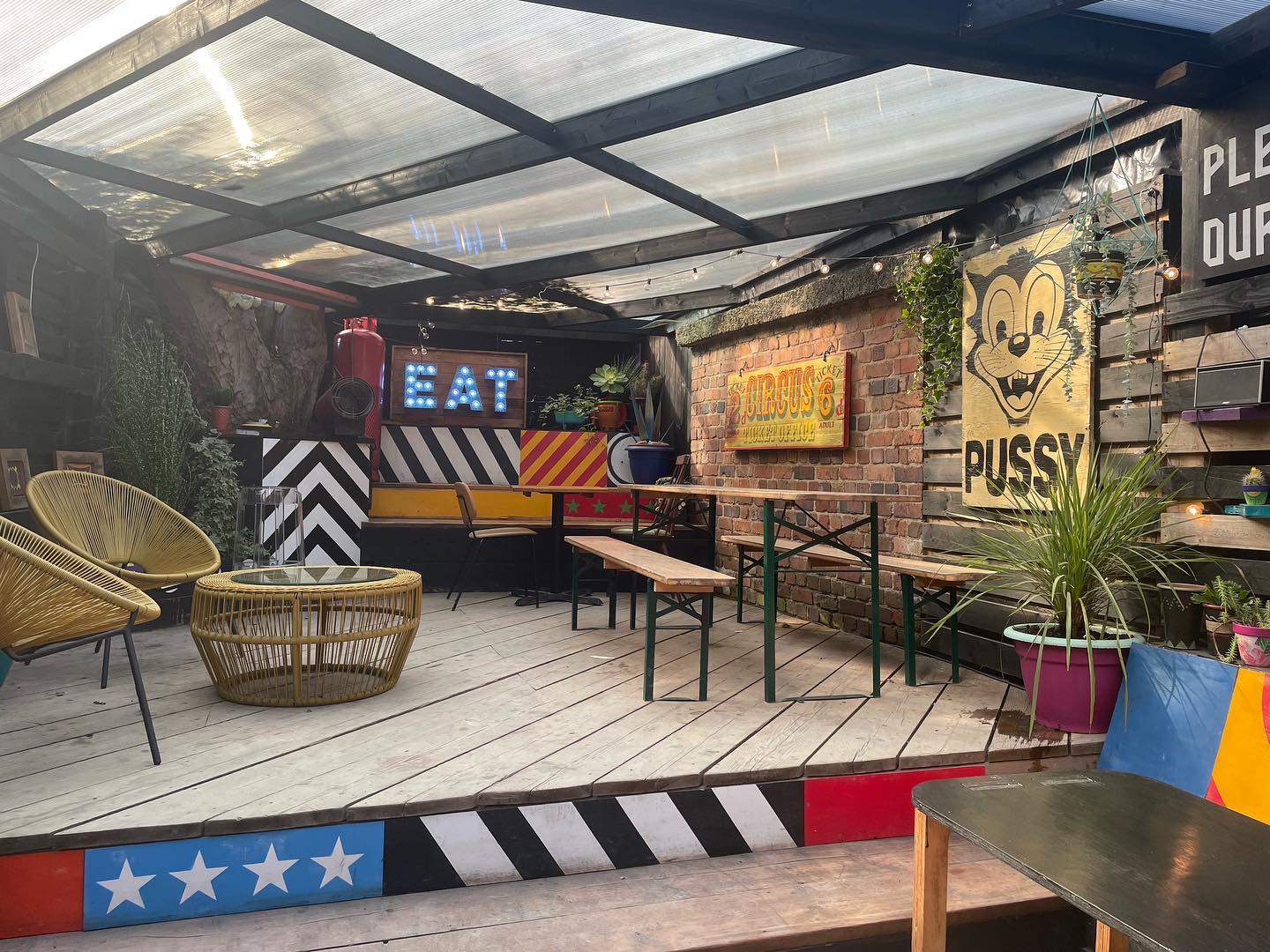 Found in the popular suburb of Stirchley, Stir Stores is a furniture and art shop, and a bar with regular street food pop-ups and a great selection of craft beers and other drinks. They also have a cool, covered beer garden for when you fancy a drink al fresco. The interior is seriously cool, filled with bright prints, neons and funky furniture. Not your regular bar. If you're looking for somewhere quirky and fun to enjoy a pint, this is the place for you. And you could always pick up a little something to take home with you from their art collection too.
British Oak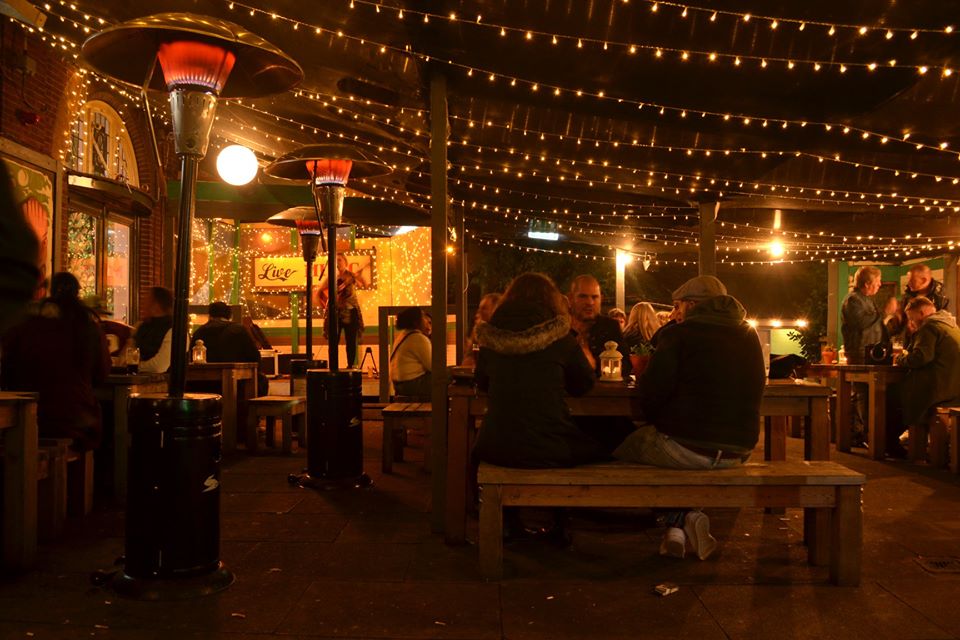 A traditional boozer with a twist, expect beer (and lots of it) and a rather large and splendid outdoor seating area for catching those ever-essential rays. Top up your pint and then go top up your Vitamin D levels. Onwards, for beer and for glory!
IB Deal: £1 off cocktails
The Sun On The Hill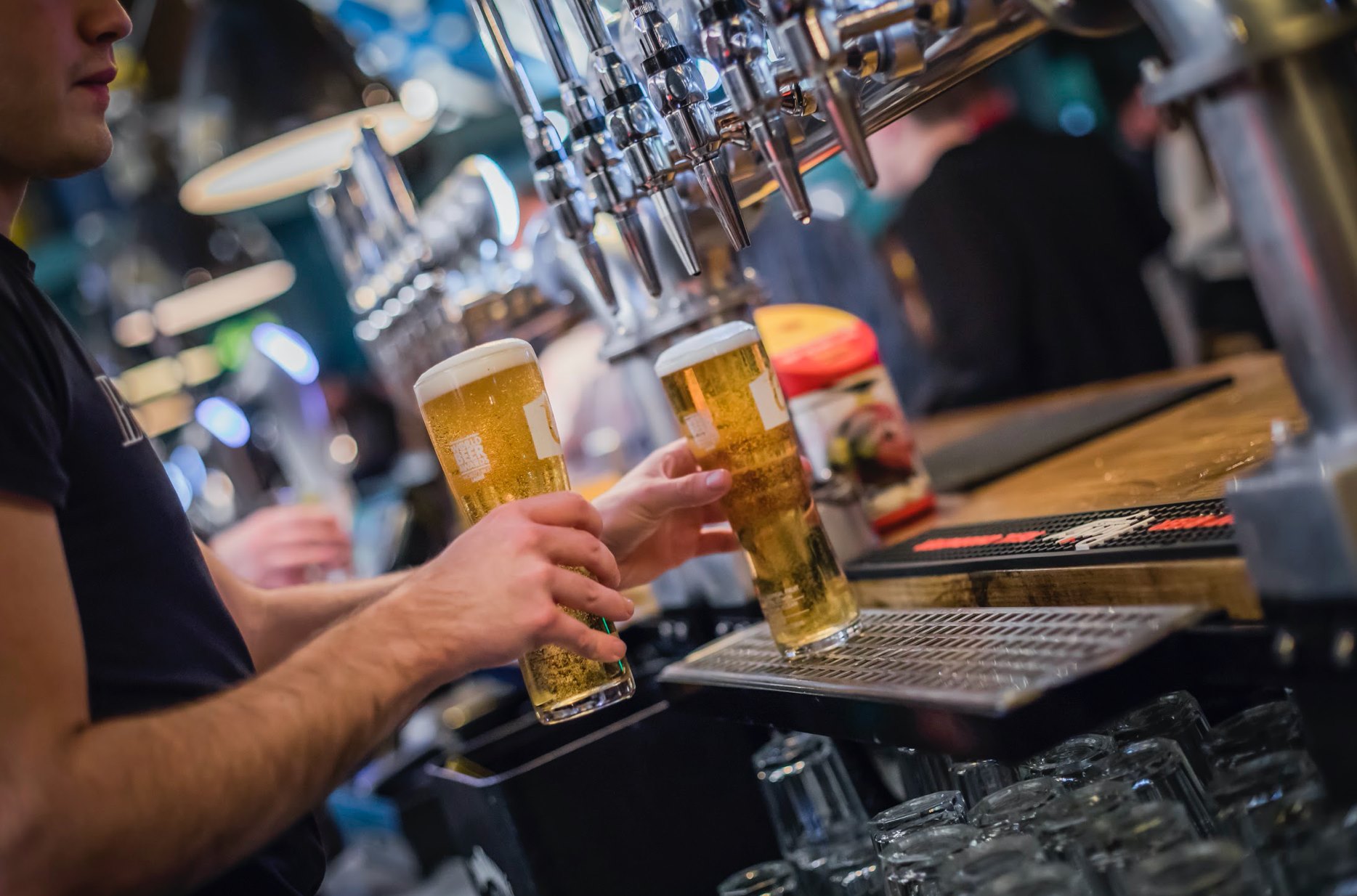 The Sun on the Hill has been a local's hangout for many a year, standing proud on Bennett's Hill and providing weary Brummies with a friendly place to rest their feet and sip on a pint of the good stuff. That ambrosial nectar of the gods. Beer. With a long, long bar where you can stand (or sit) with the locals to discuss the topics of the day, and plenty of other seating for those who don't like discussing things, The Sun on the Hill is a friendly pub serving great pub grub and glorious beer. You can't go wrong with a visit.
IB Deal: 25% off food.
The Good Intent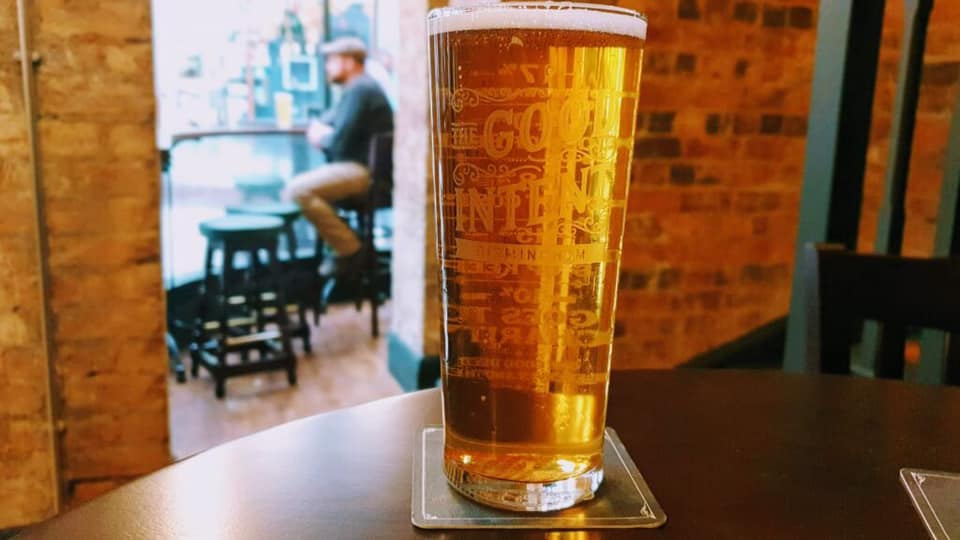 Located in the stunning and historic Great Western Arcade, The Good Intent is one of the UK's first not for profit bars. This means all of their profits will be donated to local charities – so you can sip your pint and do good all from the comfort of your local. Genius. Stocking a range of Craddock's Brewery ales and a selection of beers from local breweries, this new pub is well worth checking out.
The Post Office Vaults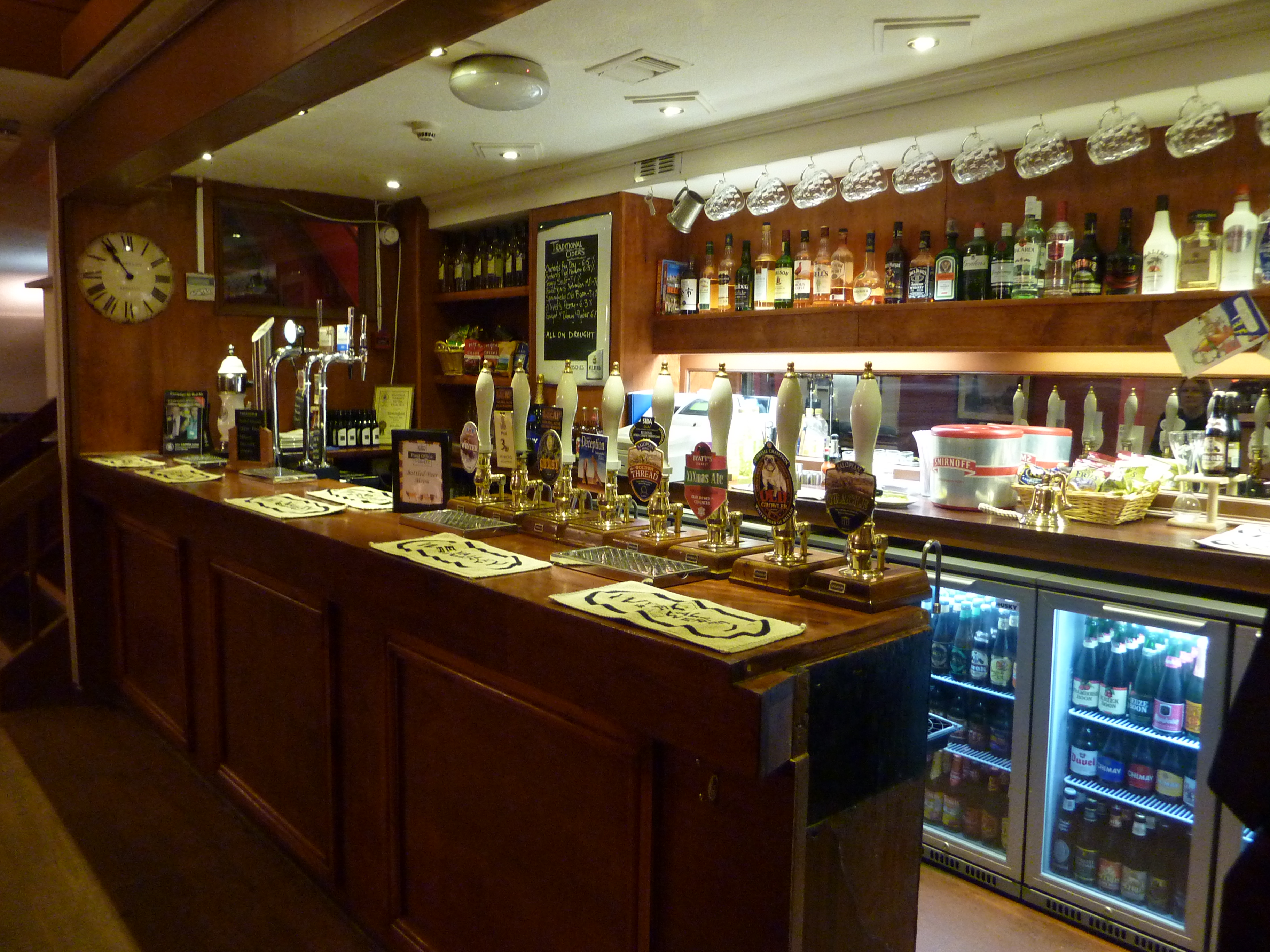 With 8 real ales and 13 real ciders on tap, alongside over 400 (yes, 400!) bottled beers from across the world, The Post Office Vaults certainly is a beer enthusiast's delight. Yes, it may look like you're entering the dreaded post office, where dreams come to die. The reality is that you're actually entering a brilliant pub where beer dreams come alive. Grab a pint, then grab another, then maybe a third. Your mission: to work your way through all the beers before they add yet more to their already vast collection.
IB Tip: The Post Office Vaults doesn't serve food, they do however allow you to bring your own should you wish to accompany your packed-lunch with a delicious beer one lunchtime. It's a bold strategy, one we're sure will pay off.
The Wellington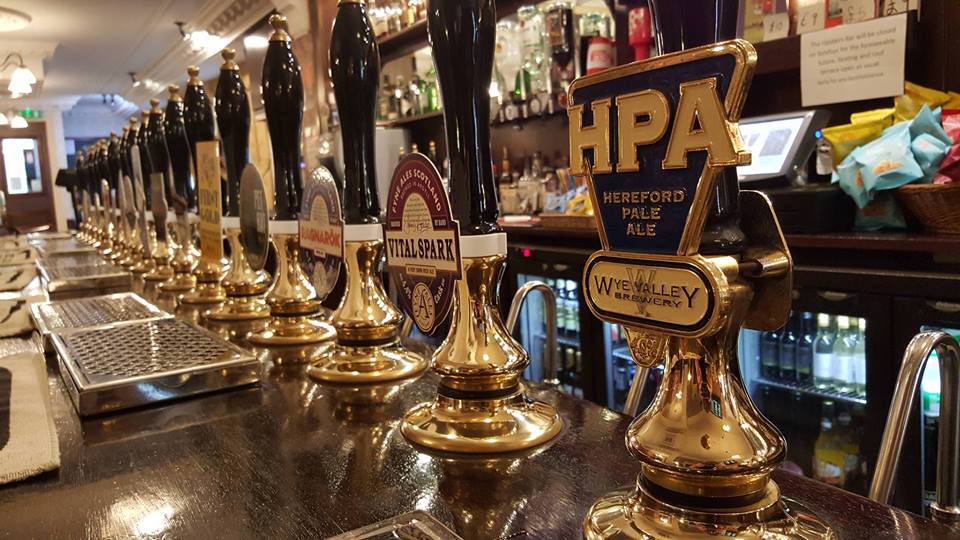 A stalwart of many a local in Birmingham, The Wellington boasts a prodigious array of beers and ales on tap. The selection is substantial. A traditional boozer doing what a boozer does best – putting a nice cold pint in your hand and a smile on your face. Real Ale, craft beer, lager, cider – The Wellington has it all, and all in abundance. Grab a mate, choose a pint and get comfy.
IB Tip: The Wellington (unbeknown to many) has a lovely beer garden/terrace out back. It's kind of a hidden gem in the city and when the sun comes out, this could be a safe bet for a quieter, less bustling, beer garden experience – although perhaps not now we've told everyone about it…
Black Lab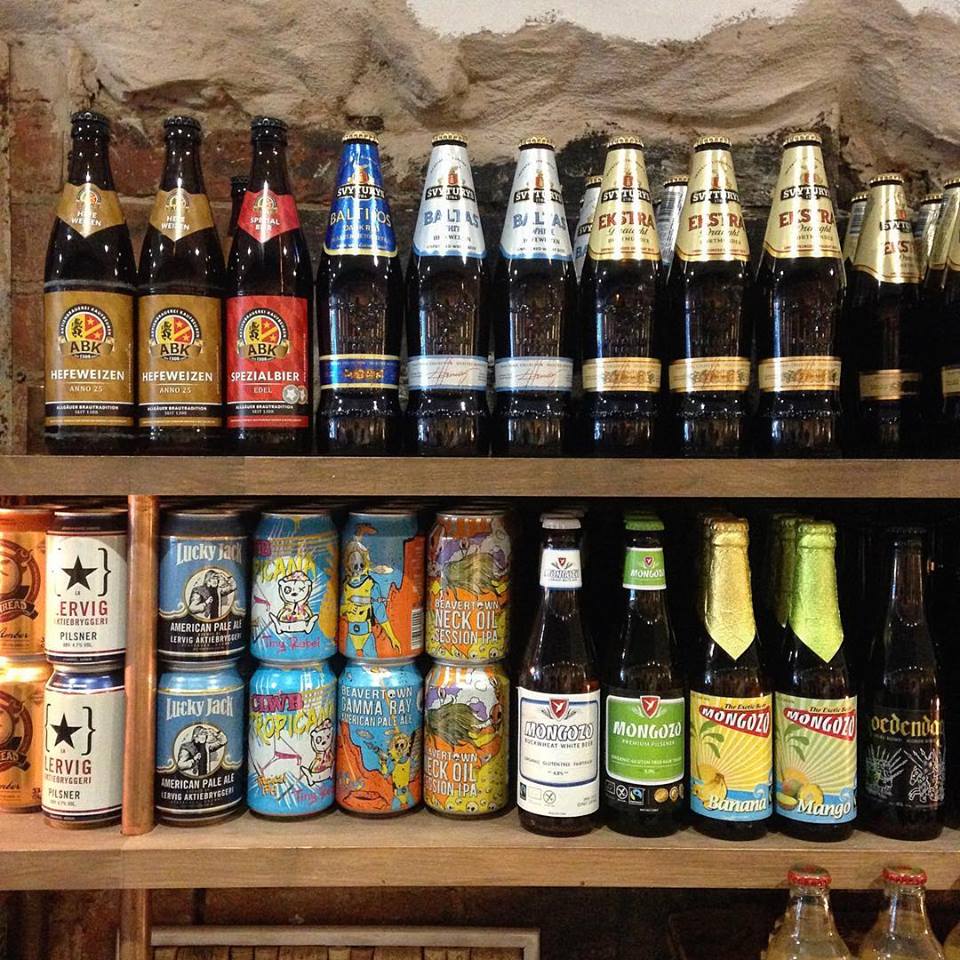 Coffee shop and tapas haven by day, speciality cocktail bar and craft beer lodge by night – Black Lab has it all. Tapas and cocktails aside (what a potent combination that is, can we just say), Black Lab has in stock a brilliant array of intriguing and tasty craft beers perfect for helping you to discover new tastes and rediscover old favourites. Mostly arriving in bottle and can form (you can probably get them poured into a pint glass or goblet if you ask nicely), these beers will broaden your taste horizons. Go check them out for yourself – there's beer to be drunk!
Connolly's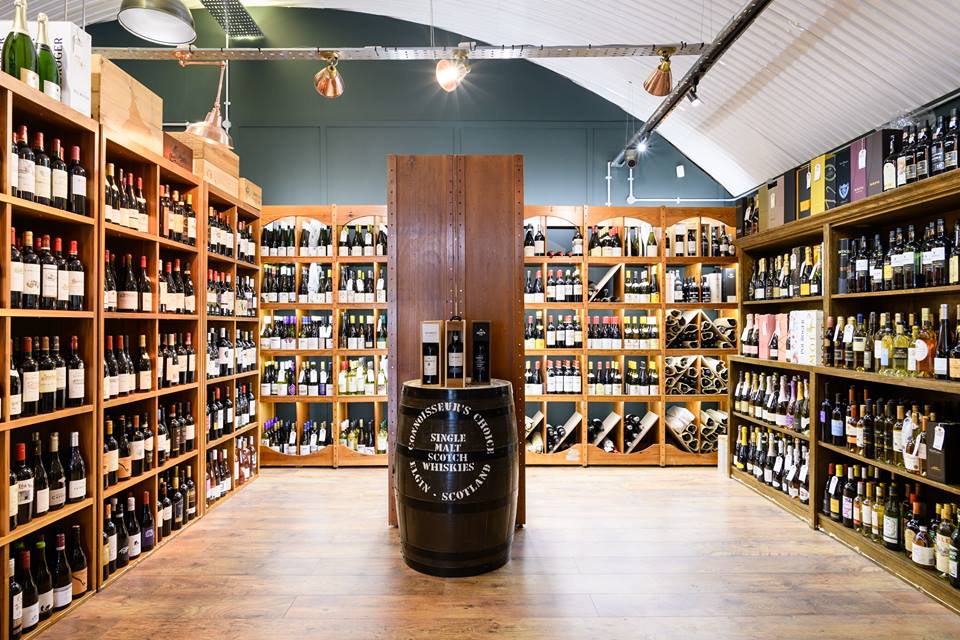 Now it's not a pub, or a place where you can actually enjoy a pint… so what we're saying is that we've (once again) gone a little off-piste. But then again, we're crazy like that. Connolly's is an independent wine merchant. So what's it doing on this list, we hear you cry. Well, they have a pretty awesome selection of craft beer in stock – perfect for allowing you to discover new tastes and pour your own pint in the comfort of your home. From local microbreweries to far-flung American craft beers, the array of beer at Connolly's is a wonderful thing to behold. Stock up your fridge, pour yourself a pint, sit back and relax. Well played you.
IB Deal: 10% off the Wine of the Week.
Ale Rooms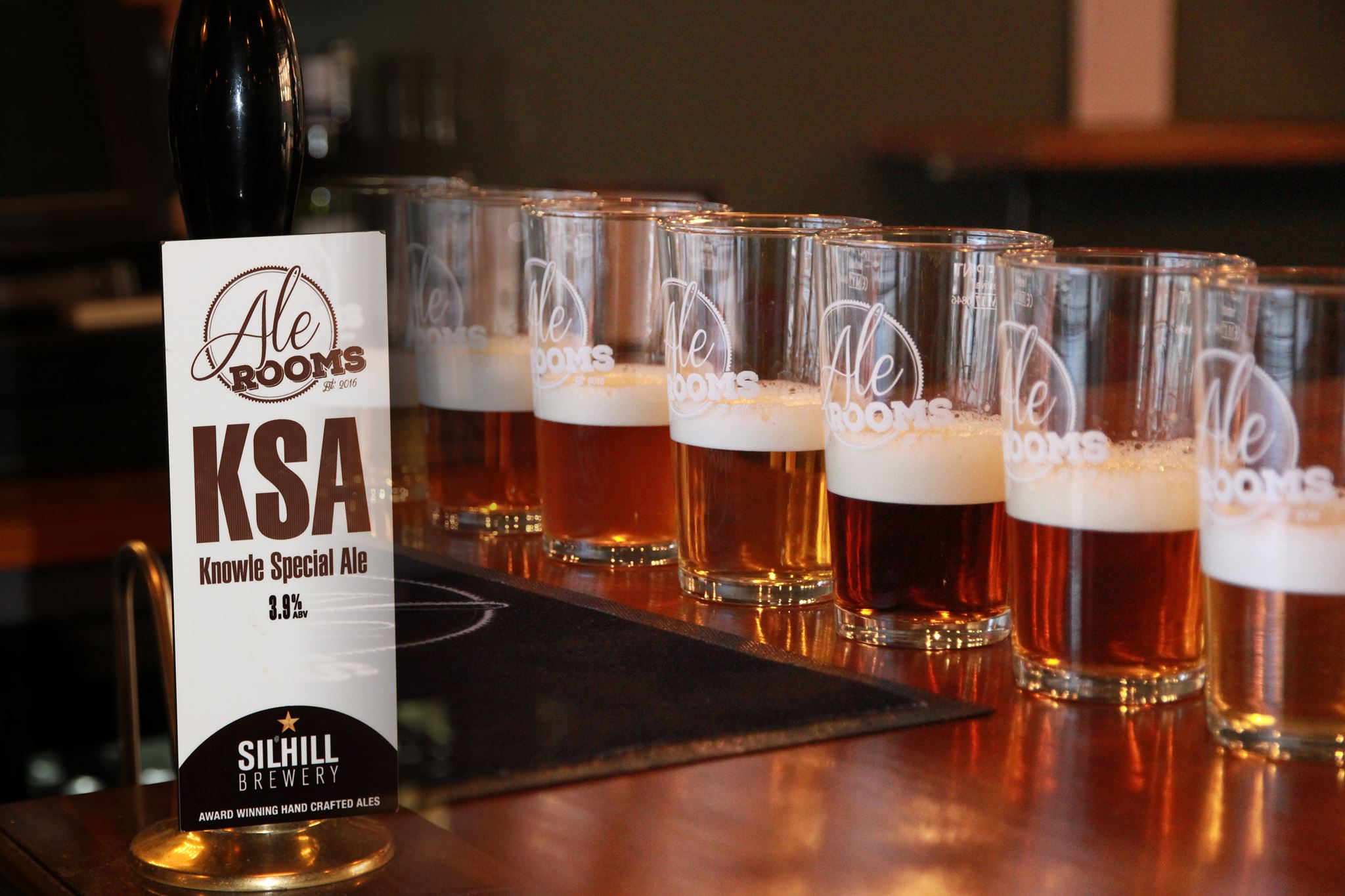 This small real ale bar can be found in Knowle, perfectly placed on the High Street to serve their wonderful selection of quality, carefully-selected drinks. They have a wonderful selection of craft beer (both locally brewed and from further afield), premium lager and cider, and a wide range of gin. With a warm and friendly atmosphere and regular events, this is a great place to grab a pint or three.
The Flapper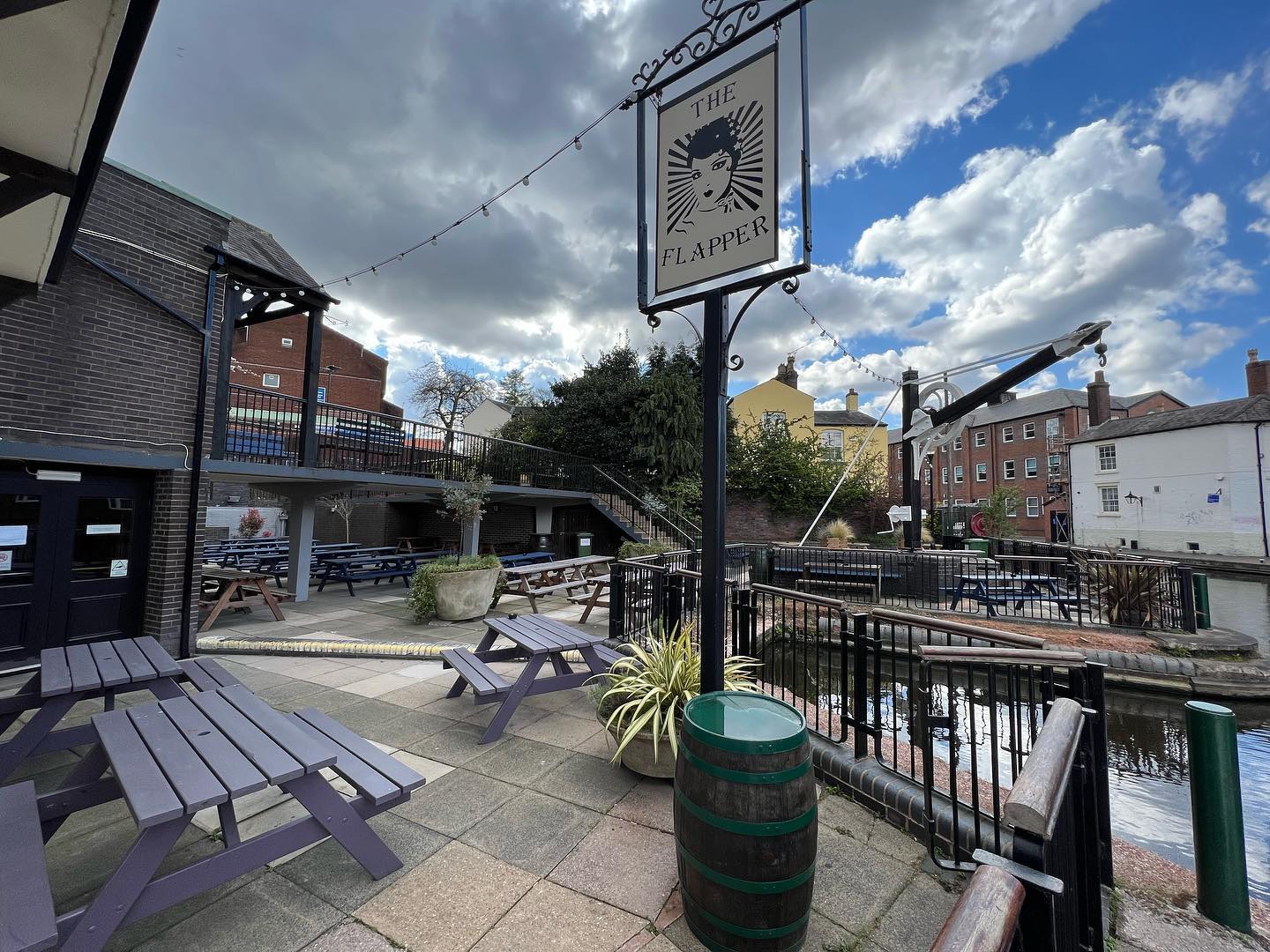 Location: Cambrian Wharf, Birmingham, B1 2NU
The iconic rock 'n' roll live music venue and canal-side pub, The Flapper, has been a stalwart of Birmingham's independent scene for a long time. And it boasts a rather glorious beer garden too, which is an absolute sun trap. Hang out with your mates, soak up the sun canal-side, drink tasty beers, line your stomach with delicious burgers, and have the best of times. Catch some live music while you're there too, play some pool. You've smashed it!
Gunmakers Arms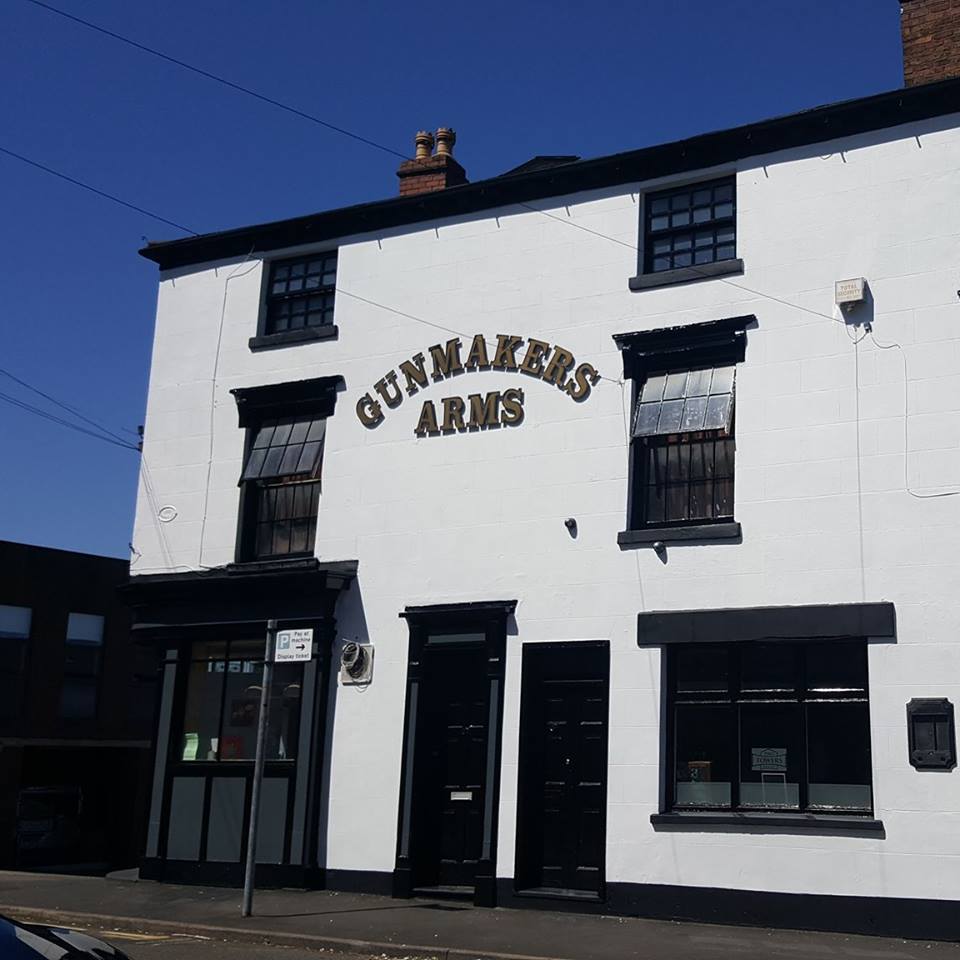 A classic old-style city pub, Gunmakers Arms is the taproom for the Brum-famous Two Towers Brewery and the place to go to sip on their beautiful ambrosial nectar. A short walk from both Snow Hill station and St. Paul's Square, this pub is a hidden treasure of Birmingham and definitely one to add to your pub crawl list. Journey there, drink beautiful beers and revel in your awesomeness. You are winning at life.
Cotteridge Wines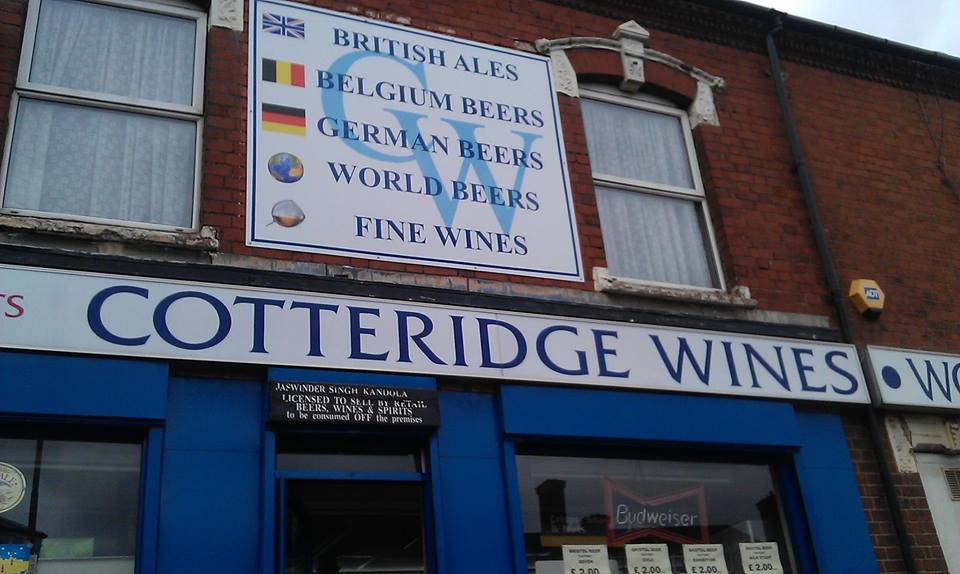 Slightly off-piste (again), Cotteridge Wines is somewhere we need to bring to your attention. Multi-award winning off-licence Cotteridge Wines is a beer enthusiasts dream come true and the perfect place to pick up a bottle or two of something distinctive and new. Stocking over 1300 beers (wow!), it's safe to say that should you ever need to find the right beer for the right job (or dinner), Cotteridge Wines is certainly the place to go. They even have a small taproom out the back too!
IB Tip: Cotteridge Wines holds frequent tasting evenings where you and your chosen companion can try unusual beers and discover new favourites. It's a beer-lovers perfect evening. We guarantee it.
The Shaking Hand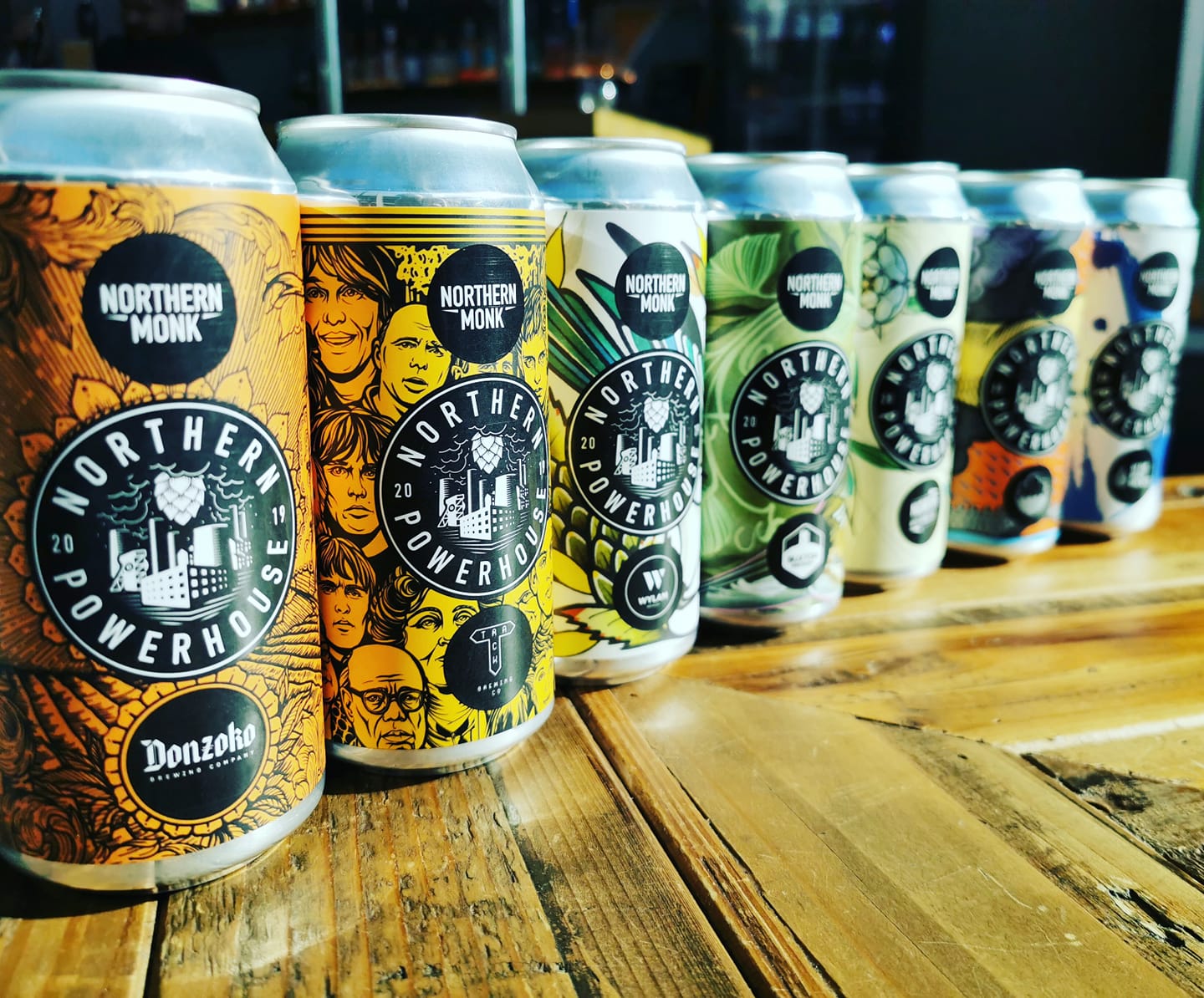 This Shirley-based micro bar is all about serving locals with the very best in real ale, craft beer and other quality products without any of the pretence. This independent, family-owned bar has an ever-changing range of cask, keg and can to make sure you never get bored. Passionate and friendly (but not beer snobs) they're always happy to help you learn your Pale Ales from your DIPAs.
The Best Of The Rest
The list above is by no means a list of every single place across Birmingham and Solihull where you can enjoy a delicious beer. We couldn't possibly fit them all into one article without it becoming ridiculously long. In no particular order, here are some other great places where you can enjoy a fantastic pint:
The Rose Villa Tavern, The Village, The Indian Streatery, Chance & Counters, The Pig & Tail, Hennessey's Bar, Tap & Tandoor, Zindiya, Indian Brewery Solihull, Mama Roux's, Hockley Social Club, The Duke Inn, Stag Digbeth, Punchbowl Lapworth, The Boot Inn, Navigation Inn, The Forest, Oktogon, The White Lion, The Colmore, The Bartons Arms, The Butlers Arms.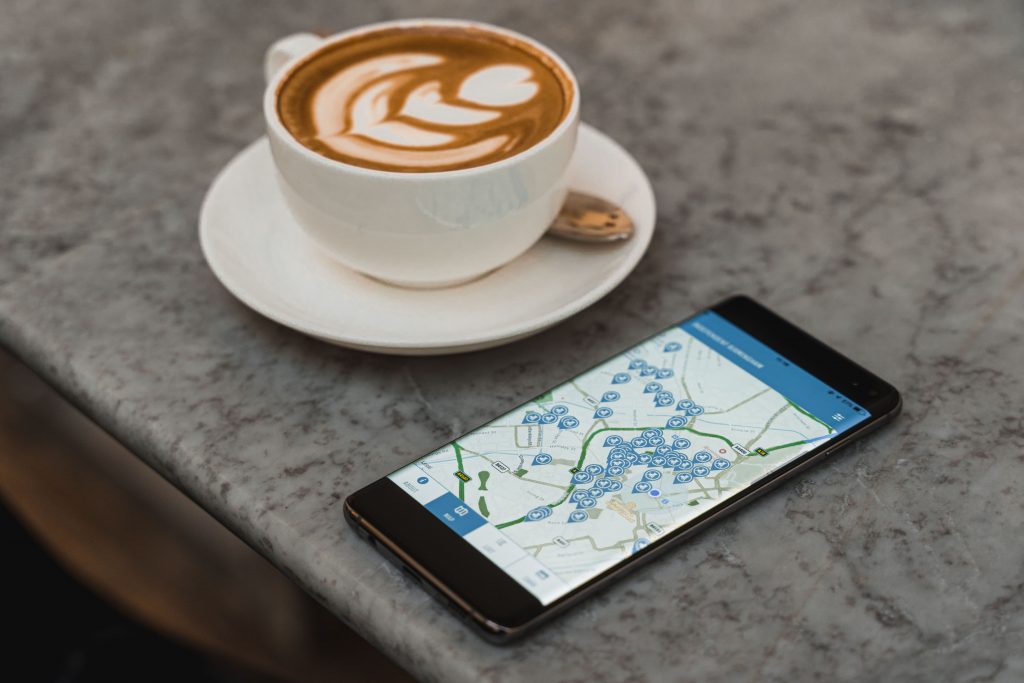 Download the Independent Birmingham App now and enjoy up to 25% off (alongside exclusive 2-for-1 offers, freebies, and more) at over 150 of the very best independents across Birmingham and Solihull – all for just £1.99 a month!
Download the IB App here.
The IB App features a list of over 150 terrific independents across Birmingham and Solihull for you to discover and support (with more added all the time), alongside an interactive map, filters (so you can filter by category, day, and area) and a Wish List so you can create your very own bespoke 'to visit' list. IB Membership is just £1.99 a month and it helps to keep this vital platform alive and allows us to keep doing what we do best – supporting Brum's marvellous independents, and shining a light on our wonderful city.