January is finally over, and that payday you thought would never arrive has replenished your dwindling bank account.
So now, flush with fresh pay burning a hole in your pocket, it's time to get back out there and have some fun. Luckily for you, we've compiled a handy guide to the very best things to do this February in Birmingham, so we've done the hard work for you. All you need to do is read up, and then get out there and rediscover your city.
Bottomless Brunch At The Village – February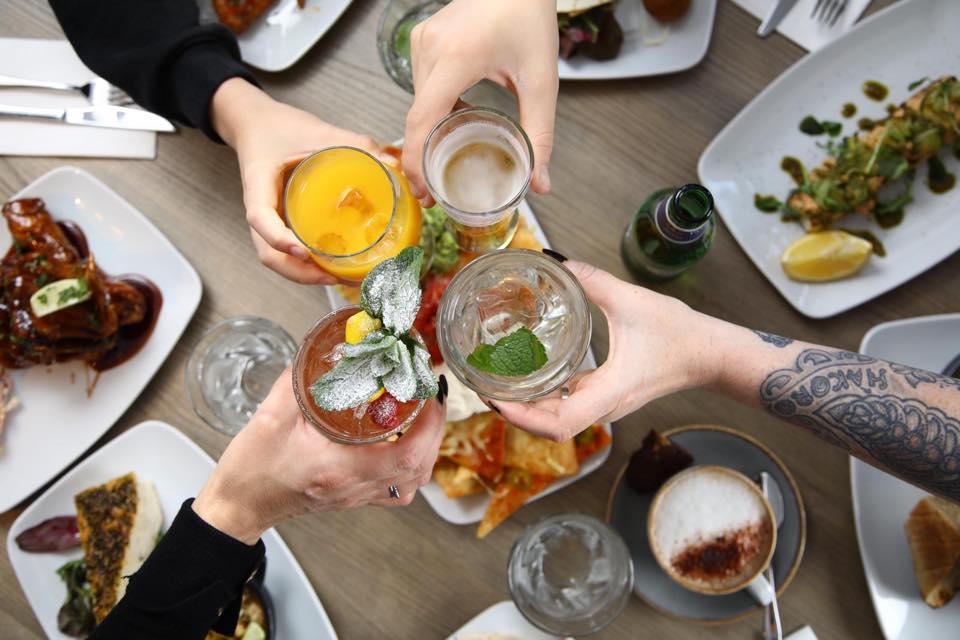 Our favourite way to spend the weekend is catching up with friends and loved ones over a delicious brunch. Bonus points if said brunch is bottomless and we can sip on our tipple of choice to our heart's content without worrying about the bill. Newly refurbished The Village, in Moseley, is the ideal place to partake in this most wonderful of weekend traditions. Your 2-hour sitting includes 2 courses of delicious homemade brunch (choose from the likes of Full English, Halloumi Burger, Herb Fishcakes, and more) alongside unlimited fizz, cocktails or gin. Available every Saturday from 12pm – 4pm, for just £25pp, this is a wonderful way to enjoy the weekend. Pre-booking is essential, and you can do so by calling 0121 449 7664 or emailing: hello@thevillagemoseley.co.uk
Relive Your Childhood With Retro Gaming At NQ64 – February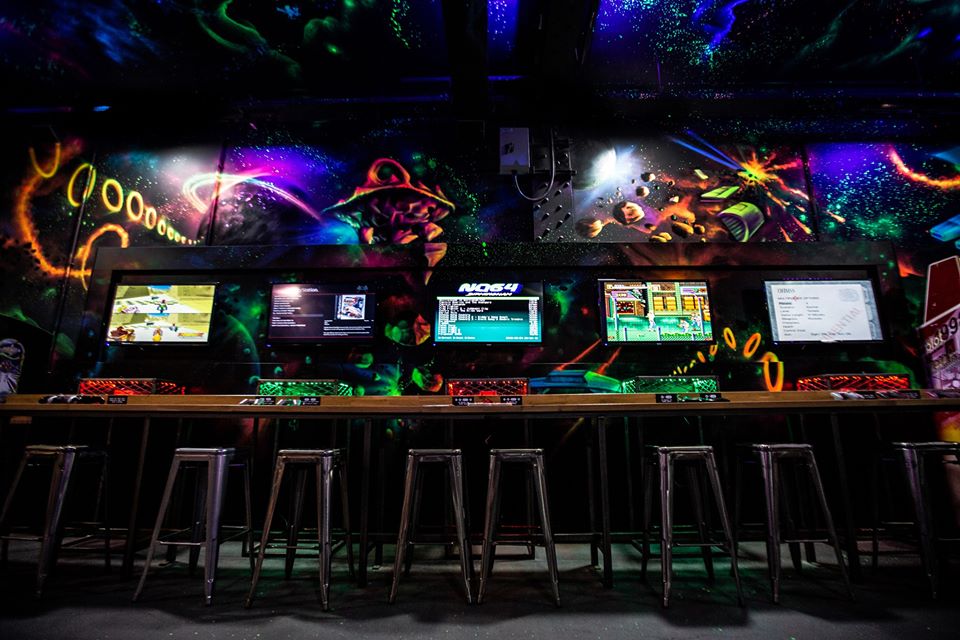 Every now and then a new place opens that we're reeeaally excited about. And when we say really, we mean really, REALLY. NQ64 is one of those places. Maybe it's the nod to our misspent youths, spending hours playing video games in our bedrooms, or maybe it's the promise of escapism from our hectic lives – whatever the reason, we're just thrilled that NQ64 are here. With some epic arcade games from yesteryear, funky cocktails that pair perfectly with them, and cool, retro vibes, this is the stuff dreams are made of. We apologise in advance to our friends and family, you won't be hearing from us any time soon. But if you need us, you know where to find us.
Faustus: That Damned Woman At Birmingham Repertory Theatre – 26 February – 7 March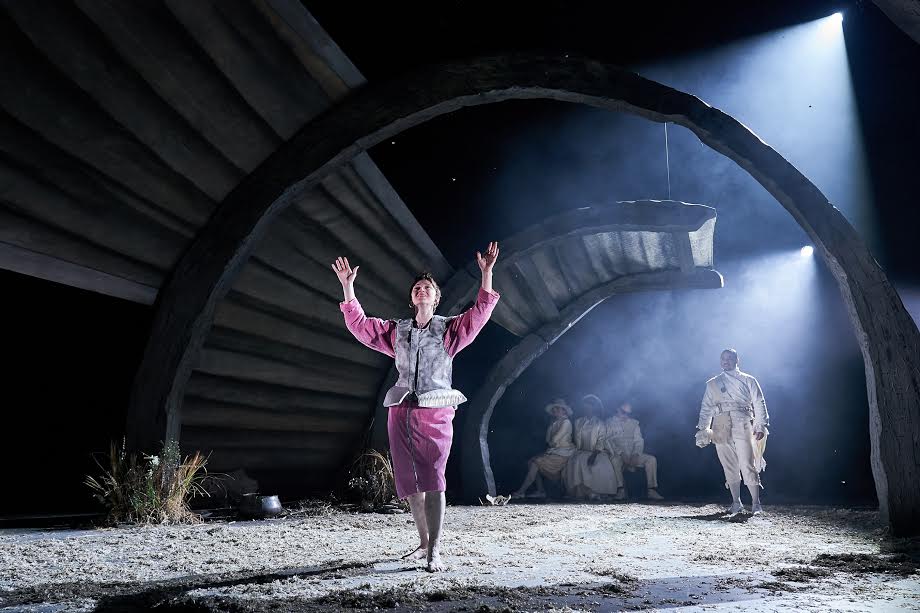 Photo Credit: Manuel Harlan
From award-winning playwright, Chris Bush, comes a radical retelling of the darkly compelling tale of Doctor Faustus, inspired by the original Faust Myth. In this reimagining, Johanna Faustus makes the ultimate sacrifice and sells her soul in order to time travel across the centuries and change the entire course of history. But can she now escape eternal damnation? This gripping drama, told from a female perspective, explores what we must sacrifice to achieve greatness, and the legacy we leave behind. This provocative story will thrill purists and captivate new audiences alike. Make sure you grab your tickets to this unmissable production while you can, here.
Low 'N' Slow Taco-over At Little Blackwood – 5 & 6 February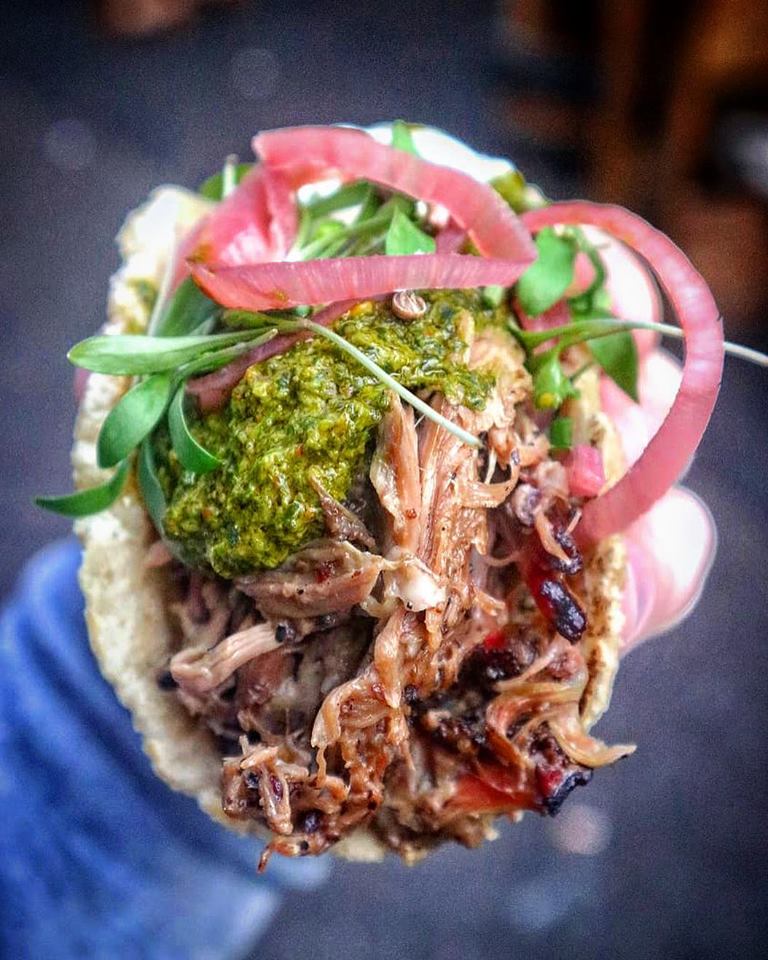 Photo Credit: The Fat Foodie UK
BBQ legends, Low 'N' Slow, are at it again, this time taking over the kitchen at Little Blackwood in Moseley. Their first date was so popular it's now sold out, but the good news is they've added an extra date – but you need to act fast if you want a seat at the table. We've taken a peek at the menu, and it's a beauty (monkfish tacos with blood orange salsa, chicken skin and coriander; grilled cheese tacos stuffed with brisket chilli, avocado crema and green tomato kimchi salsa; Tamworth pork belly; beef fat potatoes; charred cauliflower with salsa macha; and burnt leek with lemon oil, ricotta and hazelnuts). If you can't live without these bites of BBQ heaven (and trust us, you can't), then book now here.
Check Out New Restaurant Opening: Pulperia – February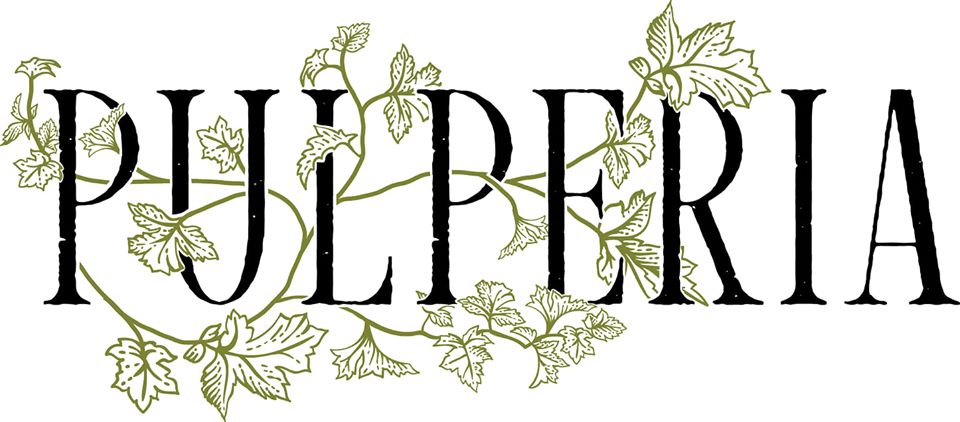 So far Aktar Islam has brought us Michelin starred Indian fine dining in the form of Opheem, and his spin on Italian comfort food through Legna. Now, the celebrated chef is turning his hand to Argentinian cuisine. Pulperia is set to be everything we love: meat, fire and flavour. Promising to be a celebration of beef, expect the finest cuts and the best grass-fed beef from Argentina and the rest of the world, food prepared fresh on the day, and a menu that is inspired by (and changes with) the seasons. Expect high quality, fresh ingredients cooked to perfection over open flame on their Argentinian charcoal and wood-fired grill. We're seriously excited about this one. As soon as the opening date is finalised, get booking your table immediately. Official opening date is yet to be announced (but we're hearing early February), but once it's finalised, get booking for an Argentinian dining experience you won't forget.
Check Out Rock and Roll Brewhouse's New Digs – 1 February
JQ-based microbrewery and taproom, Rock and Roll Brewhouse, has moved to a new location and re-opened its doors to the new premises on 1 February. This quirky little craft beer bar specialises in 100% vegan beers, which they brew in-house and sell in their bar on the weekends. Open on Friday and Saturday evenings, selling their own regularly-changing beers (usually two pales and one dark – including one-offs and seasonal specials), this little microbrewery has been part of the craft beer scene for over four years. If you've visited before, don't worry they haven't gone too far. You can catch them in their new location on Hall Street now.
Pig Out On Tiger Bites Pig From The Comfort Of Your Own Home – February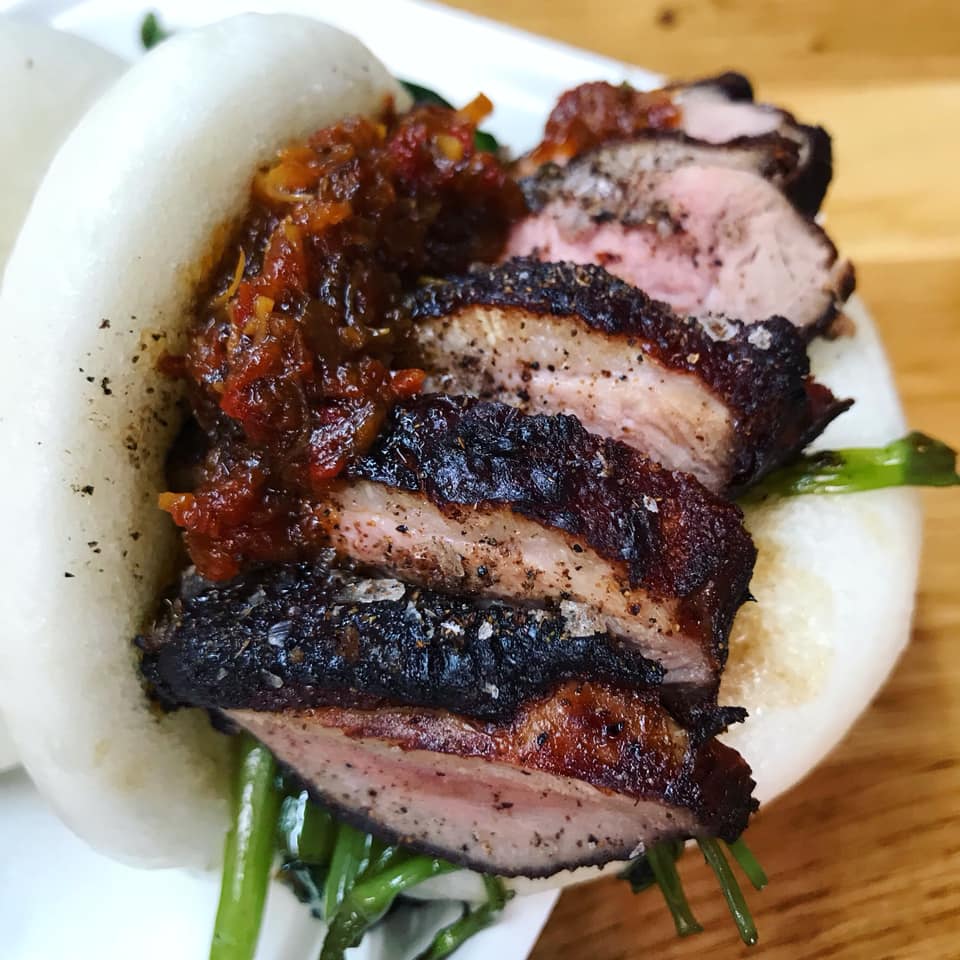 One of the most dangerous sentences we could possibly hear: Tiger Bites Pig is now available on Deliveroo. We're not sure our waistlines, or our bank accounts, will ever recover from this game-changer. If you're yet to try their epic bao buns – first of all, why?! And secondly, now is your chance – you don't even have to go anywhere, just have them ordered straight to your home, desk, gym, street corner, wherever you are right now. RIGHT NOW!
Eat 4 Amazing Courses At Harborne Kitchen, For Less – February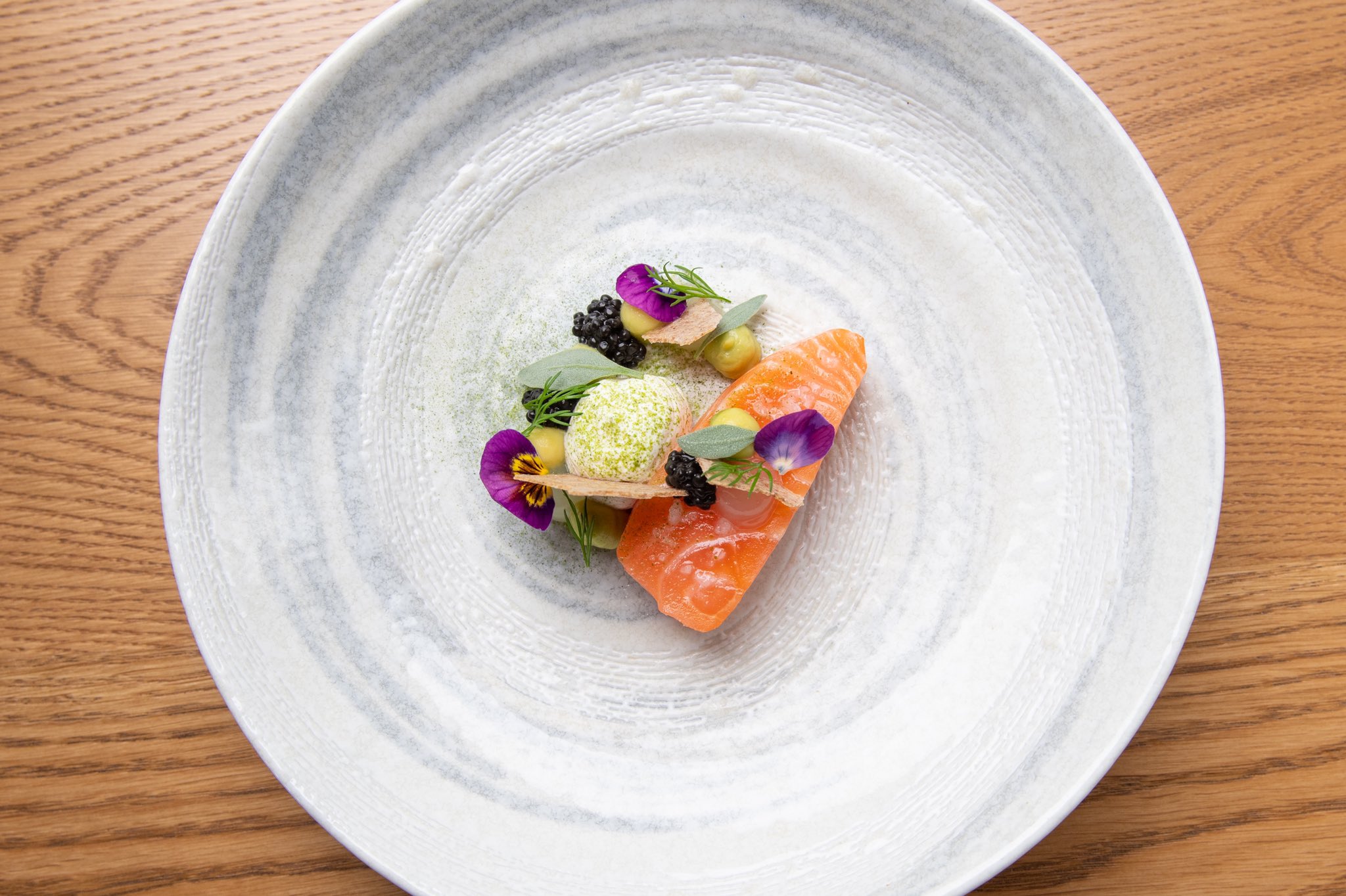 Throughout January, the brilliant Harborne Kitchen offered diners a 4-course dinner menu for just £35. This menu proved to be so popular that the wonderful fine dining restaurant have decided to extend this deal to throughout February too. If you've still not visited this fantastic restaurant, this is the perfect excuse to head to Harborne and try some of their outstanding dishes, for less. If you have been, and you're planning a return visit, there's no excuse not to book yourself a table at one of Birmingham's very best restaurants. We highly recommend you book your table ASAP.
Sunday Sessions At The Sunflower Lounge – 9 February
The popular The Future Sound Project: Sunday Sessions are back for 2020. On Sunday 9 February, head to The Sunflower Lounge for an evening of live music from some of the region's most promising young artists. Showcasing talent from Birmingham and the surrounding area, these young, local artists will be performing live, with sounds from across a range of genres. From pop to R'n'B, and hip hop to indie, go and support these up-and-coming artists and experience the amazing talent we have here in Brum. On the bill are Aiyana K, Samira Hills, S Virgo, Katie Southee, Matilda Pratt and Pavit Sanghera. Grab your tickets for just £6 here.
An Evening Inspired By Studio Ghibli With The Vanguard At The Electric Cinema – 23 February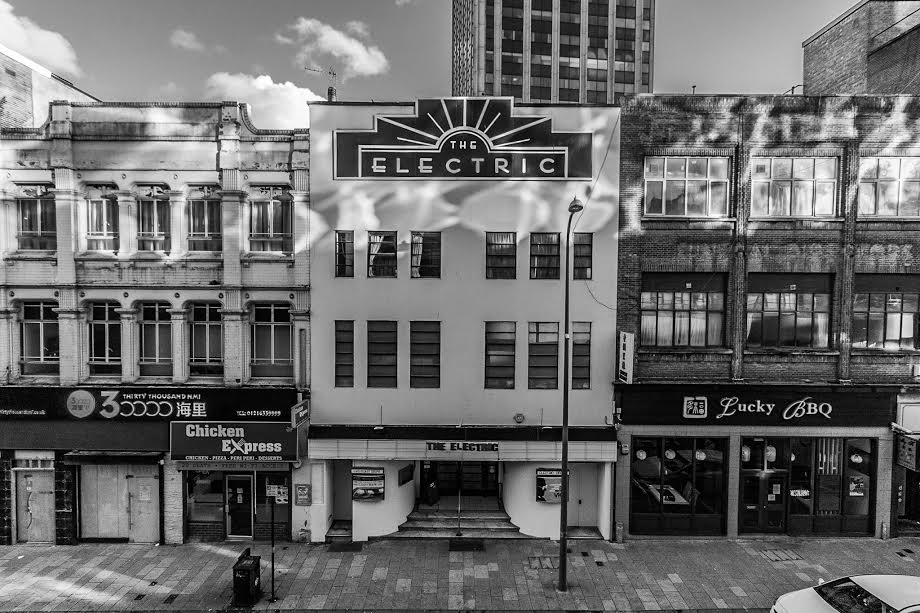 PHOTO: JOE FLYNN PHOTO
This event is the 5th instalment of The Vanguard cocktail bar and meadery's popular Studio Ghibli events. This time they have partnered with the wonderful The Electric Cinema, to bring you an evening of Ghibli-themed fun. Enjoy a special screening of Howl's Moving Castle, paired with sake, cocktails and more, as you sip on five Ghibli-inspired drink creations from The Vanguard team. In this Japanese animated movie, young hat-maker Sophie is turned into an old crone by a spiteful witch. The story follows Sophie's struggle to find the mysterious wizard Howl and his moving castle to try to break the witch's curse. Grab your tickets here.
Palentine's Day At Cherry Reds – 13 February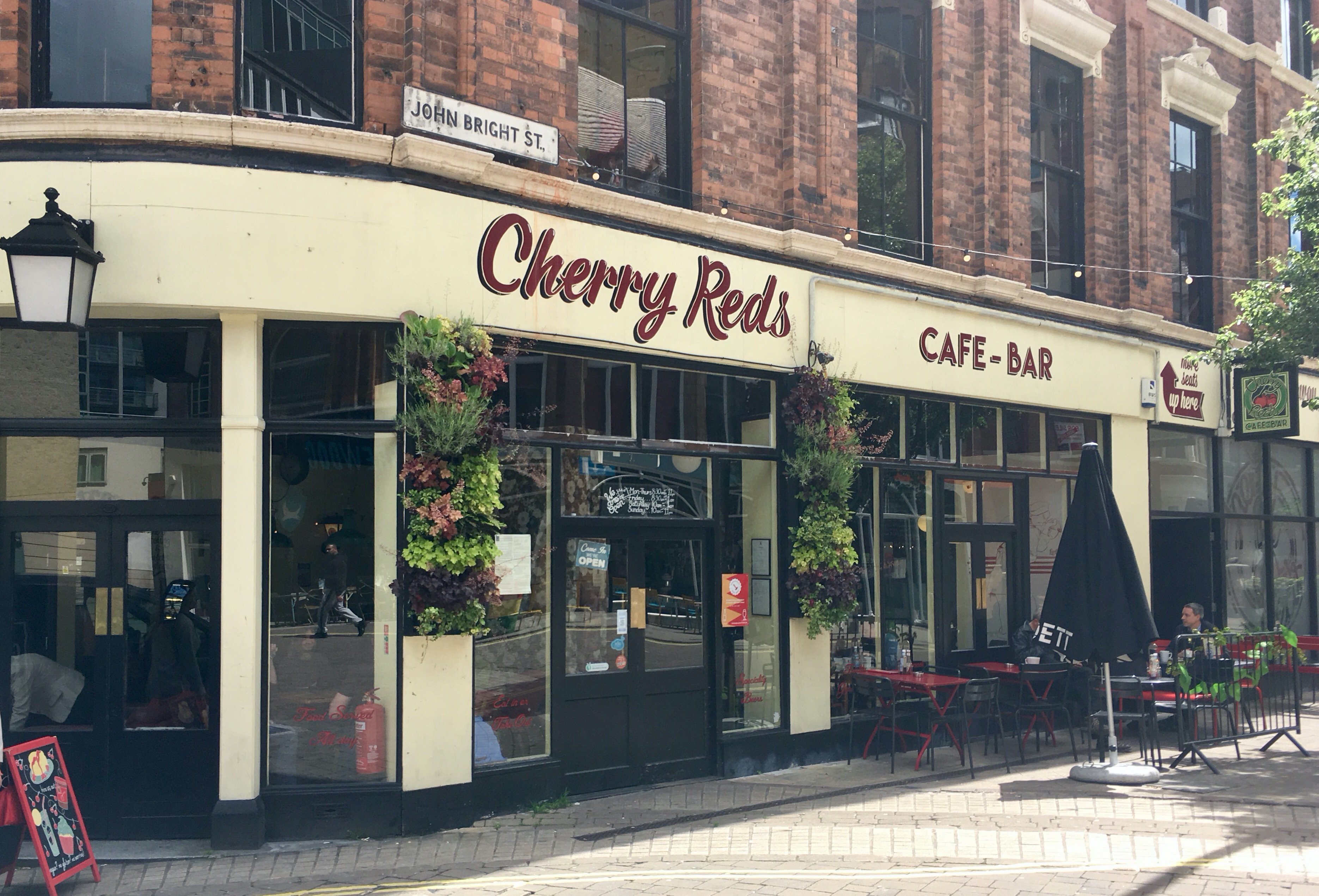 Whilst we don't think you need one day a year to tell your loved ones you love them, any excuse to celebrate friendship and have fun is always welcome. The wonderful Cherry Reds are helping you to celebrate friendship on 13 February with their Palentine's Day event. All you need to do is bring along your best buds, and Cherry Reds will do the rest. Expect some fun foodie specials, as well as a half price bottle of Prosecco when you buy any 2 of their special small plates. The perfect excuse to gather your mates together and toast to your friendship.
Valentine's Movie Night At The Prince Of Wales – 13 February
This one is for all the lovers. What could be more romantic than snuggling up under a blanket together and watching a brilliant rom com? Head to The Prince of Wales on the evening of 13 February to do just that. They'll be showing the fantastic 90s rom-com '10 Things I Hate About You' at 7pm, followed by tear-jerker 'P.S. I Love You' at 9pm. Expect hot chocolate, popcorn, and cocktails galore for your snacking pleasure during the films. Bring your loved one and settle in for a romantic evening of cinematic greatness.
Check Out The Old Crown's Fresh New Look – February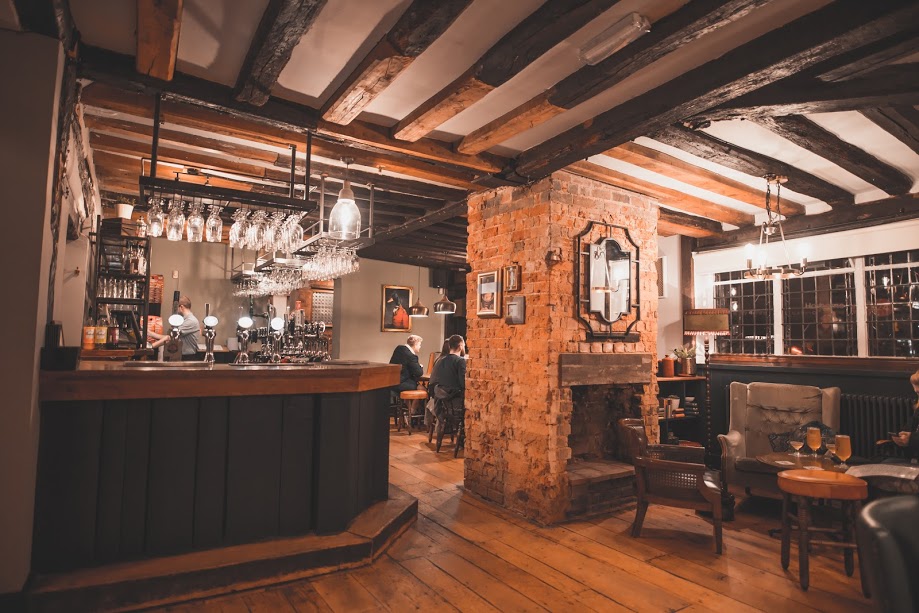 Photo Credit: Monica Martini
It's rude to talk about a lady's age, but she looks pretty good for almost 652. We're talking about Birmingham's oldest pub, of course. Getting to the grand old age of 652 is very special, and it doesn't happen without a bit of re-touching here and there. The Old Crown is fresh from a facelift and she's looking more magnificent than ever. Go and celebrate by having a drink at this fabulous pub, packed full of history, and toast to many more years to come.
The Night Owl Valentine's Party With Respect To The Divas – 14 February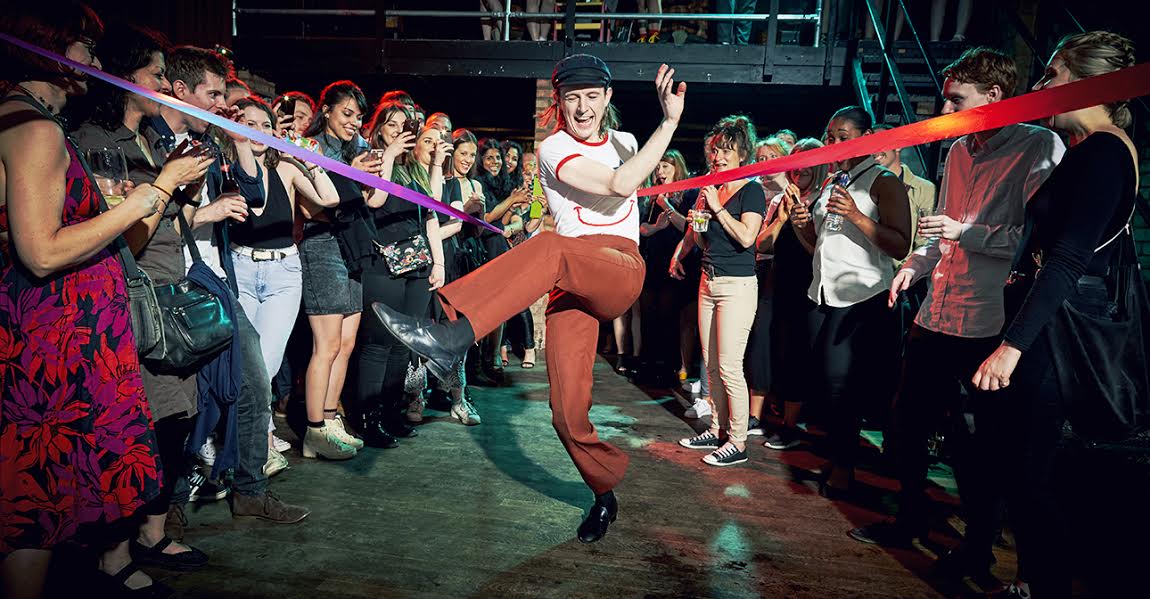 If you want to celebrate V-day, but you don't want anything too soppy, we got you. Or rather, The Night Owl got you. The fantastic retro and soul club is hosting a very special Valentine's Party, complete with a live vocal trio covering some of the greatest power ballads and love songs from decades past. Expect 1960s soul, R'n'B, and Motown tunes from the likes of Gladys Knight, Dusty Springfield, Aretha Franklin, Diana Ross, Etta James, Roberta Flack and more. £8 advance tickets (more on the door) and tickets include entry to 'Dig?' retro and soul club night afterwards. Grab yours here.