What does the cheese say when it looks in the mirror? Halloumi.
We may as well start as we mean to go on – with a cheese joke. This article is going to be oozing with cheese-related puns, so if you can't handle that, you'd better edam sure to stop reading now. If you're anything like us, you're cheese mad. Hard cheese, soft cheese, blue cheese, melted cheese, cheese boards – if it has cheese in it, we're all over it. So we thought it only fair to create an ode to cheese and let you know the very best places to go in Birmingham if you're addicted to cheese.
In all honesty, we camembert-lieve we haven't written this one already.
Note: Whilst many businesses have now reopened, some are yet to do so. Social distancing is still in place and very important, please check each individual business' website for their up-to-date opening times and safety measures prior to visiting. Some businesses may require you to make a booking in advance.
Grace + James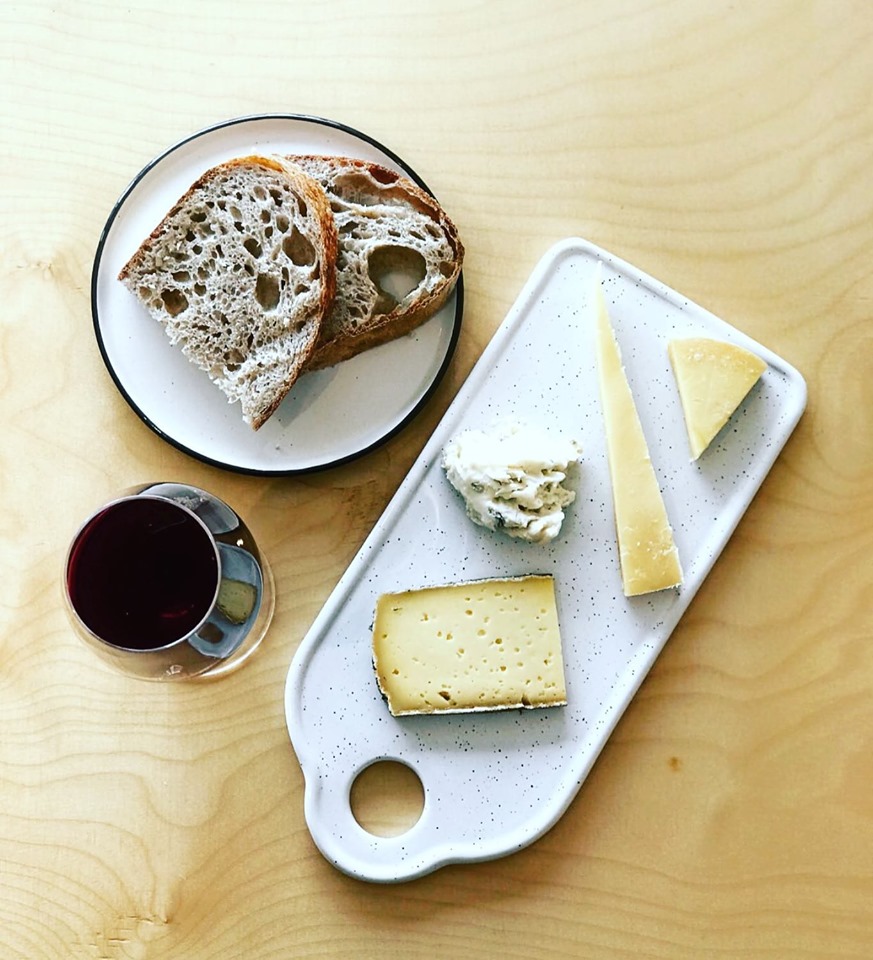 Where else to start your cheese journey than Grace + James? One of the easiest (and best) ways to make all your cheese dreams come true is to carefully select some delicious cheeses, grab a bottle of wine or two, and head home for a home-made cheese board to die for. You could even make up a cheeseboard and invite your friends around to share it with. Or, if you think sharing is a crazy idea, just eat them all yourself (it's what we would do). Don't forget you can enjoy your cheese and wine in their shop if you prefer.
Note: If you're looking for cheeses to take home and create your own cheese board, also check out Anderson and Hill in The Great Western Arcade.
Arch 13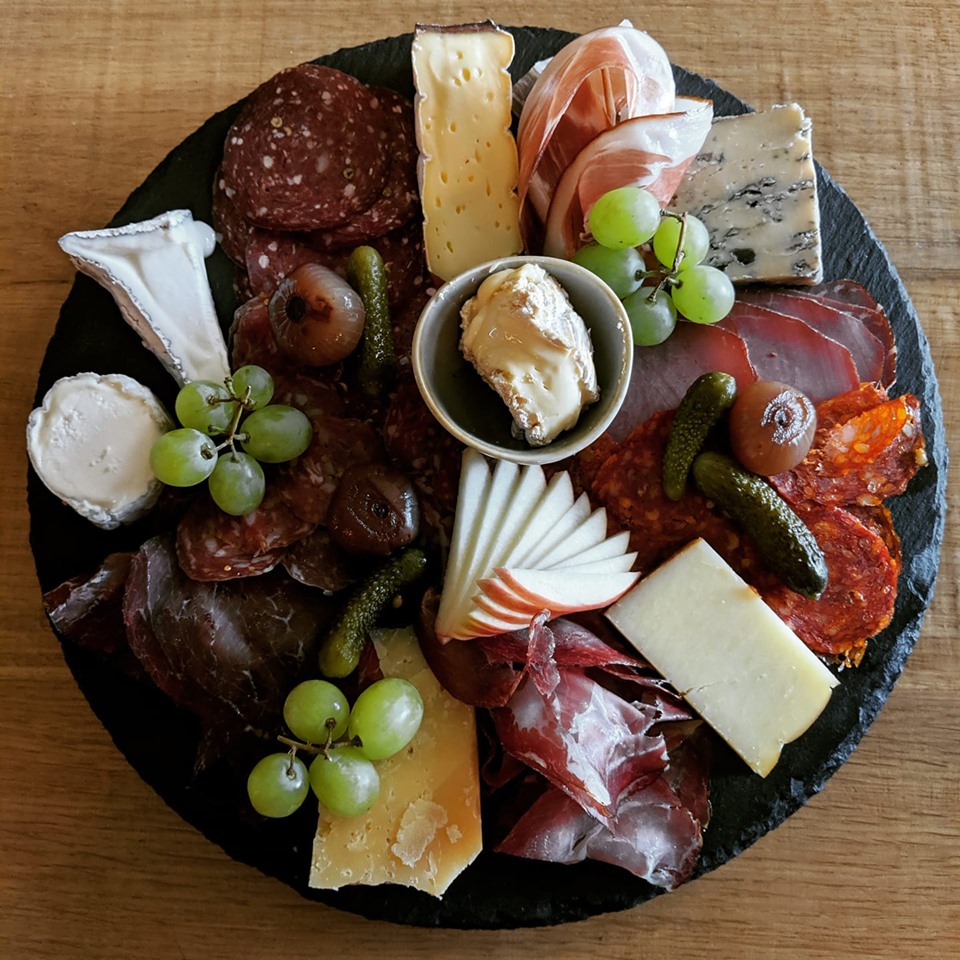 If you think that compiling your own cheese board sounds like far too much effort, then your best option is to head out to a great bar where you can sip on some fine wine and indulge in a cheeseboard made by someone else. Have the wonderful people at Arch 13 lovingly compile a cheeseboard for you, while you sit back and sip on your glass of wine. We can't think of anything better to do with your afternoon. Perfection.
IB Deal: 10% off food
40 St Paul's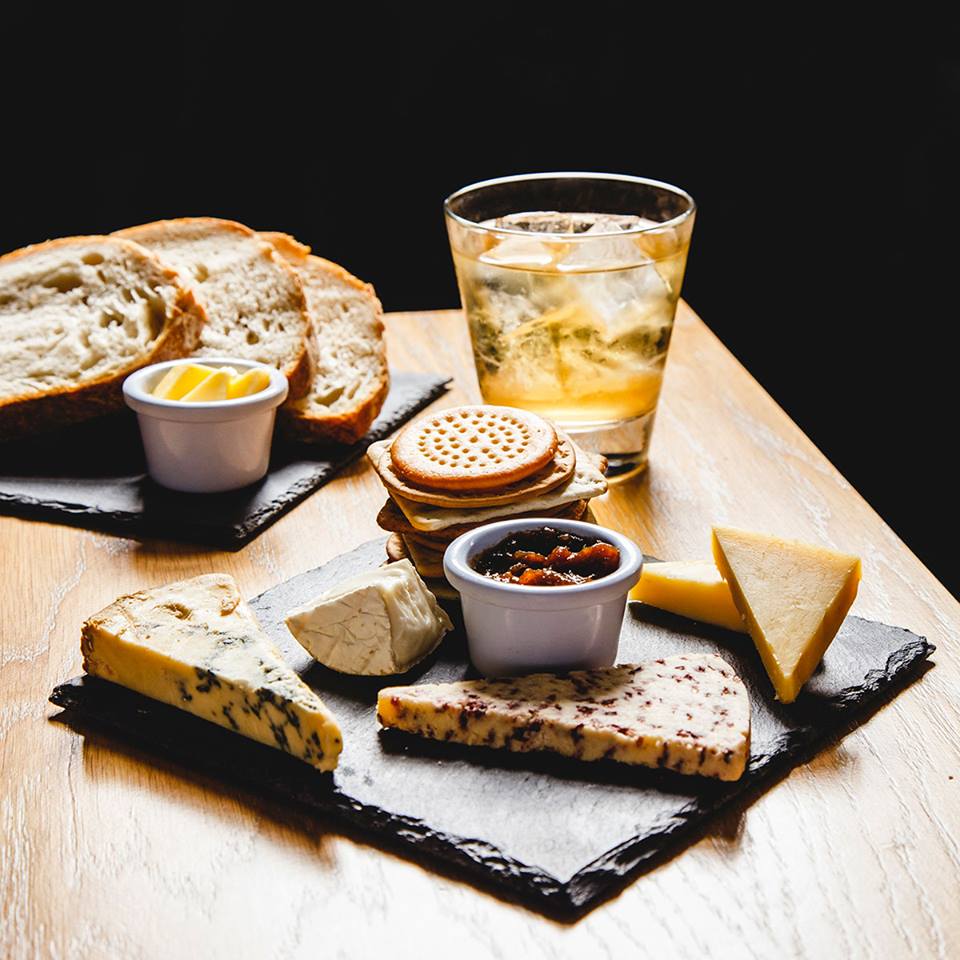 If fine wine isn't your thing, perhaps you'd prefer gin? Head to the best Gin Bar in the world (it's official, folks) to sip on G&T's and gin cocktails for the evening. They have a huge range of gins to choose from and while you're there, enjoy a delicious platter of cheeses to accompany your gin. Who knew gin and cheese were such a match made in heaven? Well, now you do, you won't be able to keep yourself away.
IB Deal: 2 Cocktails For £15 On Selected Cocktails
The Wolf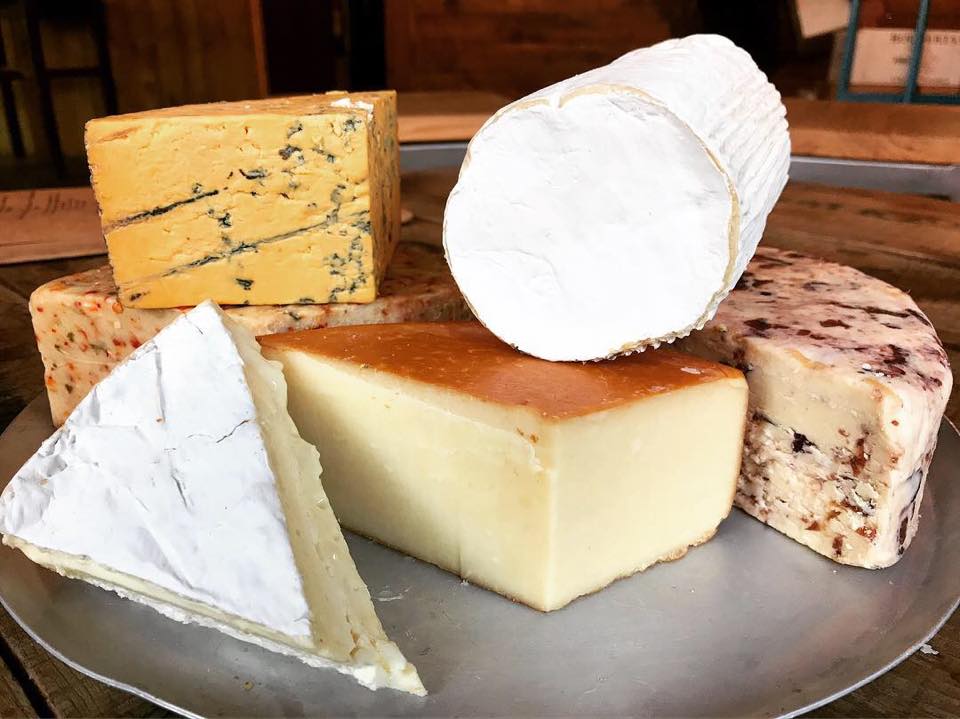 If you're more of a craft beer fan, then do not fear, we have a cheese board for you too. At The Wolf, you can enjoy your favourite beverage (craft beer) alongside your favourite snack (cheese). Rejoice! Select 4 cheeses for £12 or 6 cheeses for £16.50 and enjoy them with the accompanying crackers, bread and pickles and revel in your marvellous decision to enjoy cheese and beer in this glorious JQ pub. Well done you.
IB Deal: 15% off the bill
Loki Wine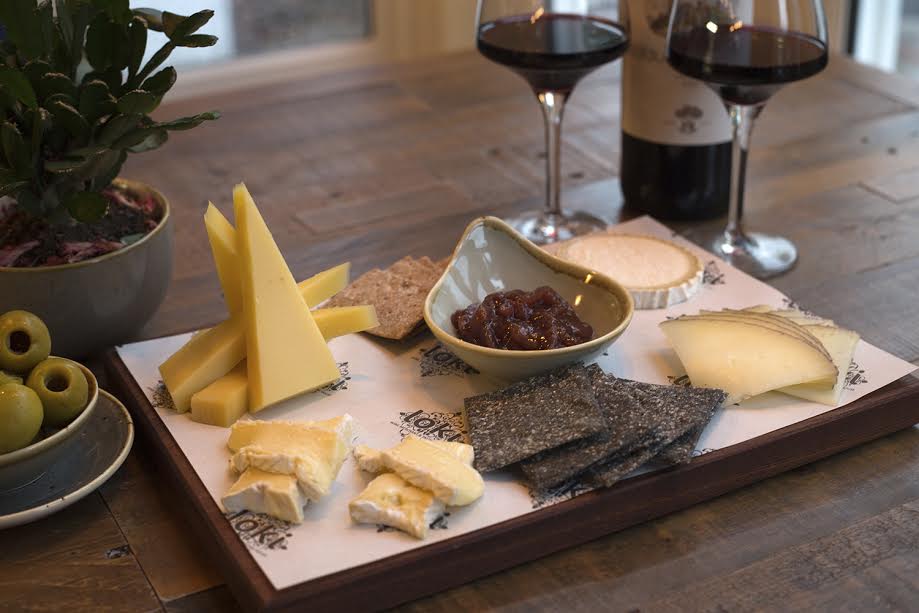 We have one final cheeseboard offering for you, before we move onto other cheesey goodies. We love a good cheeseboard, and you can't beat one of the originals, Loki Wine. With their sizeable range of fine wines that can be enjoyed by the glass in house, and huge range of bottles to choose from (which you can either drink there, or take home to enjoy at your leisure), this is the perfect place to enjoy a tipple and a nibble (try saying that after a few glasses of wine). Offering delicious deli boards of cheeses and meats in both their Great Western Arcade and Edgbaston venues, what more could you possibly need to accompany your wine? Bliss.
IB Deal: 10% off tasting card top-ups
Kilder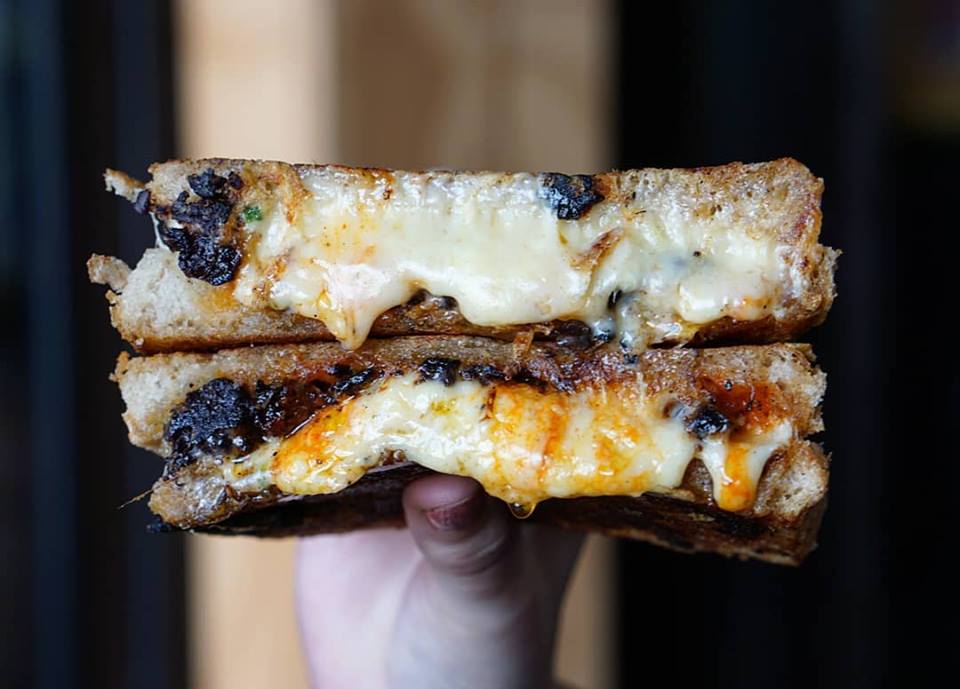 If you're not quite in the mood for a cheeseboard (unheard of, we know, but just go with us on this one), but you still want a tasty, cheesy snack to line your stomach as you sip on a pint or two, then look no further than Kilder. Grab one of their legendary grilled cheese sandwiches and you definitely won't regret it. Oozing with melted cheesy goodness, they're happiness on a plate. We dare you not to order a second, and a third…
The Early Bird Bakery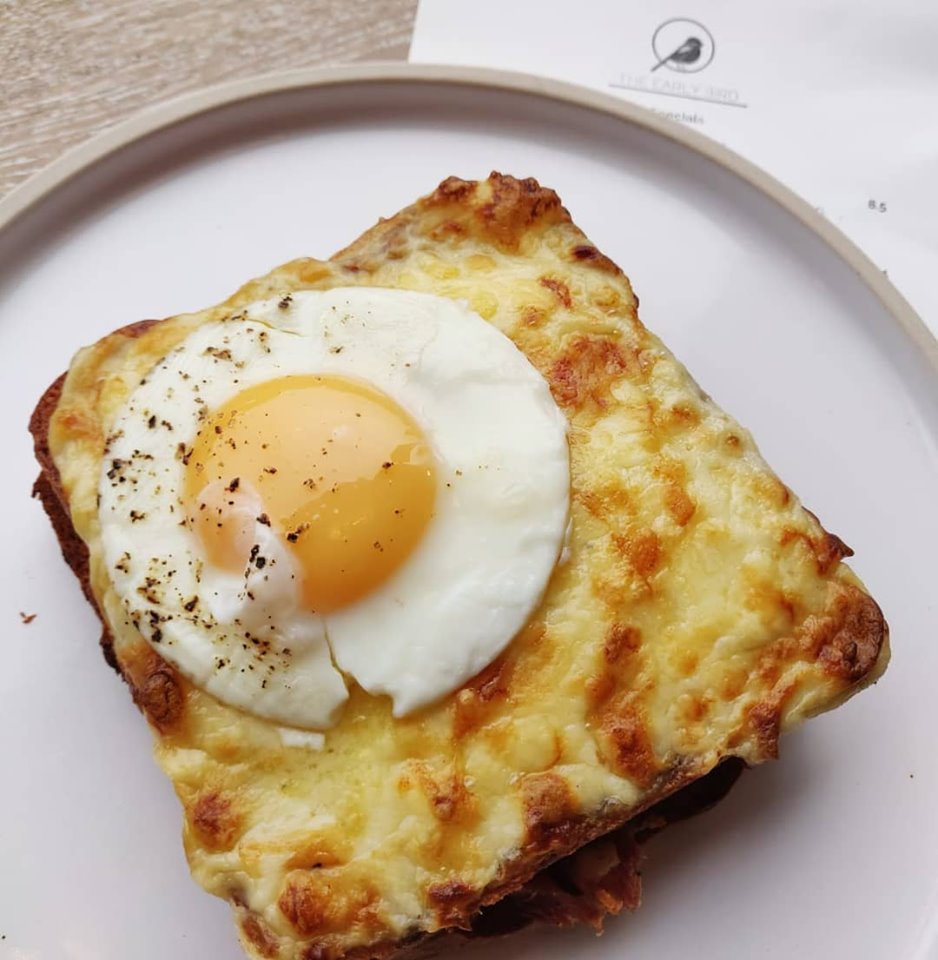 Speaking of grilled cheese, there are a number of places across the city where you can grab one of these most awesome of cheese-filled snacks. The Early Bird Bakery can make your toastie dreams come true – especially if you choose the Three Cheese option (filled with mozzarella, emmental and cheddar, fennel and spring onion, served with a cherry tomato and chilli jam – holy moly). Equally good is their Croque Madame (pictured) – a French classic. Theirs is made with brioche, ham hock, gruyere, mustard and pickled red onion, and topped with a fried egg. Très bien!
IB Deal: 10% off the bill
Medicine Bakery + Gallery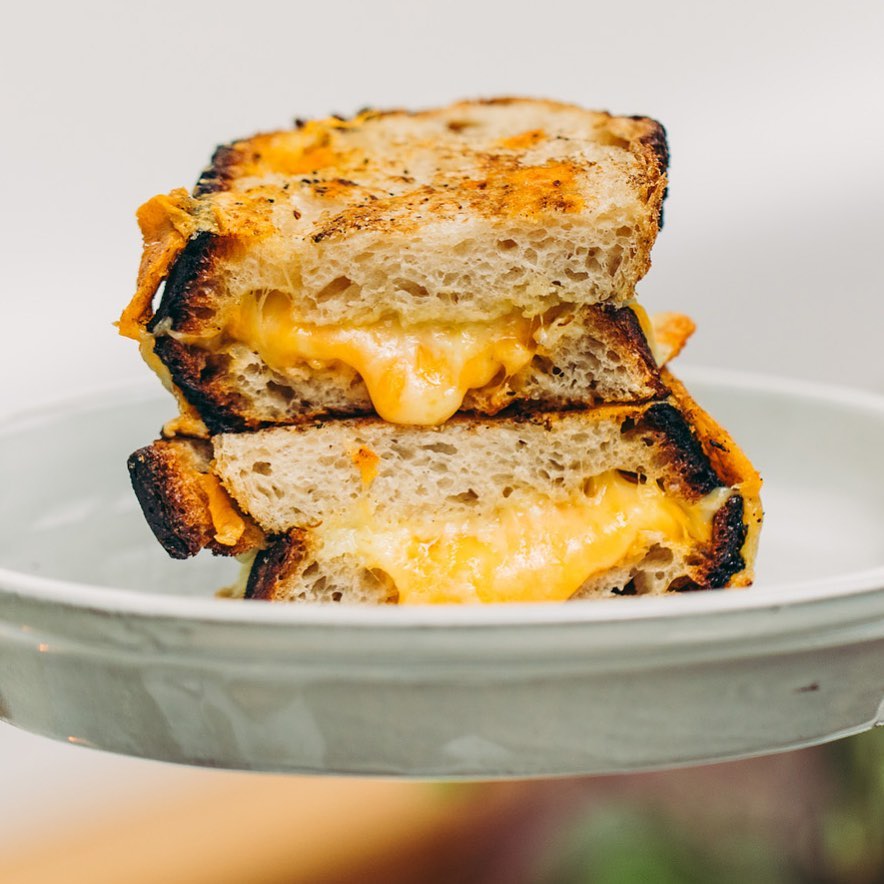 Medicine Bakery and Gallery serve giant doorstop-sized grilled cheeses on thick-cut sourdough and they are the ultimate comfort food, and a great way to get your daily dose of cheese. As the saying goes – a toastie a day keeps the doctor away (we're pretty sure that's right anyway). Try their Croque Monsieur (the perfect ham and cheese classic) or devour their three cheese sourdough number for the ultimate triple cheese threat.
IB Deal: 10% off takeaway baked goods
Street Chef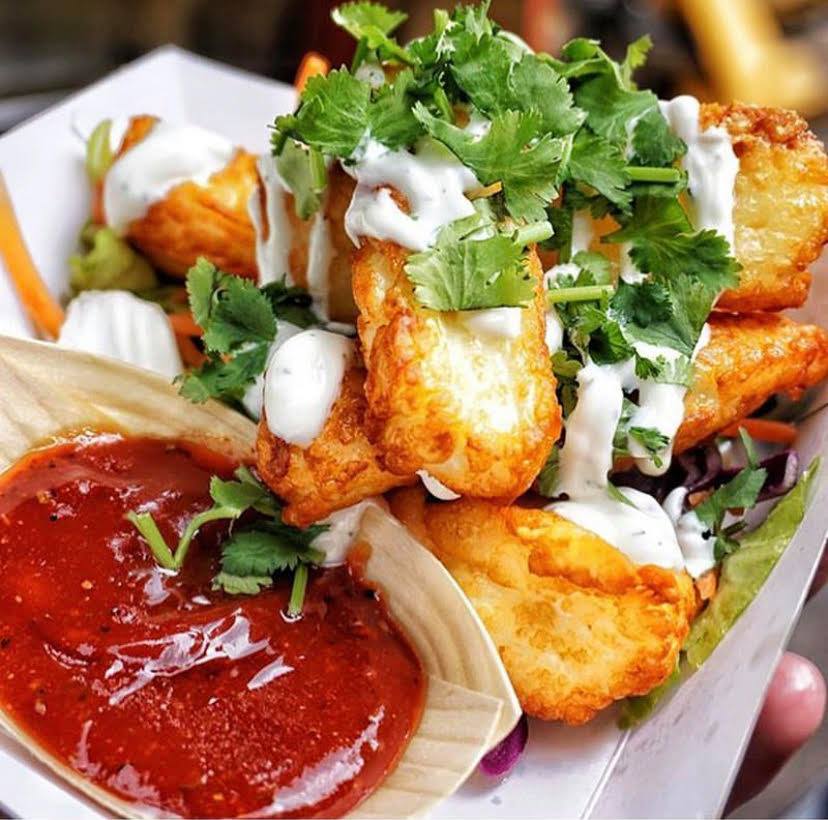 Photo: Jake's Food Bible
Hallou, is it mi you're looking for? Halloumi fries are having a BIG moment, and it's easy to see why. Deep fried strips of cheese get our hearts racing any day of the week, but especially when it's deliciously salty, creamy halloumi. Look out for local purveyor of halloumi fries, Street Chef – sometimes found at Digbeth Dining Club, or other local events (including our Independent Birmingham Festivals), to get your deep-fried halloumi fix. One bite and you'll be in cheese heaven.
IB Deal: 50p off each dish at all traders at Digbeth Dining Club
Laghi's Deli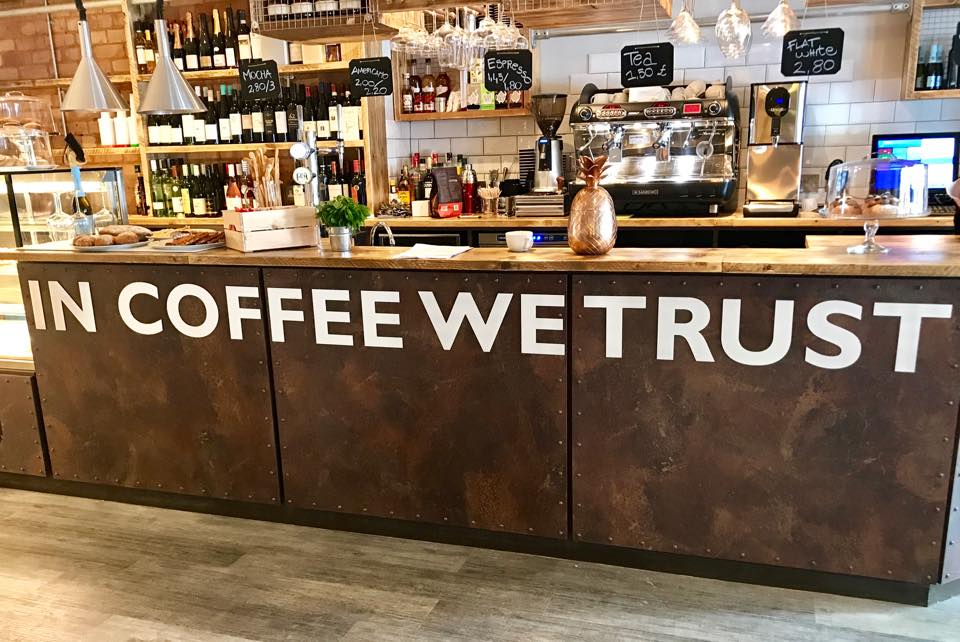 If you've ever been to Italy, you'll know the Italians love their cheese. If you're looking for a taste of the Italian riviera in Brum, then the one place to Manche-go (yes we know Manchego is Spanish but we can't resist an opportunity for a pun) is Laghi's Deli. From cheese boards and burrata, to cheese fondue and burrata-filled ravioli, there are so many amazing cheese-oriented dishes to choose from. The menu changes regularly to keep with the seasons but we're sure you'll find some cheesy goodness on there. Oh, and the best part is that they also sell a whole load of deli produce, so you can take some more cheese home with you. Yaaaassss, more cheese!!!
IB Deal: 10% off the bill (Monday – Thursday) OR 20% off take-away pizzas (anytime)
The Meat Shack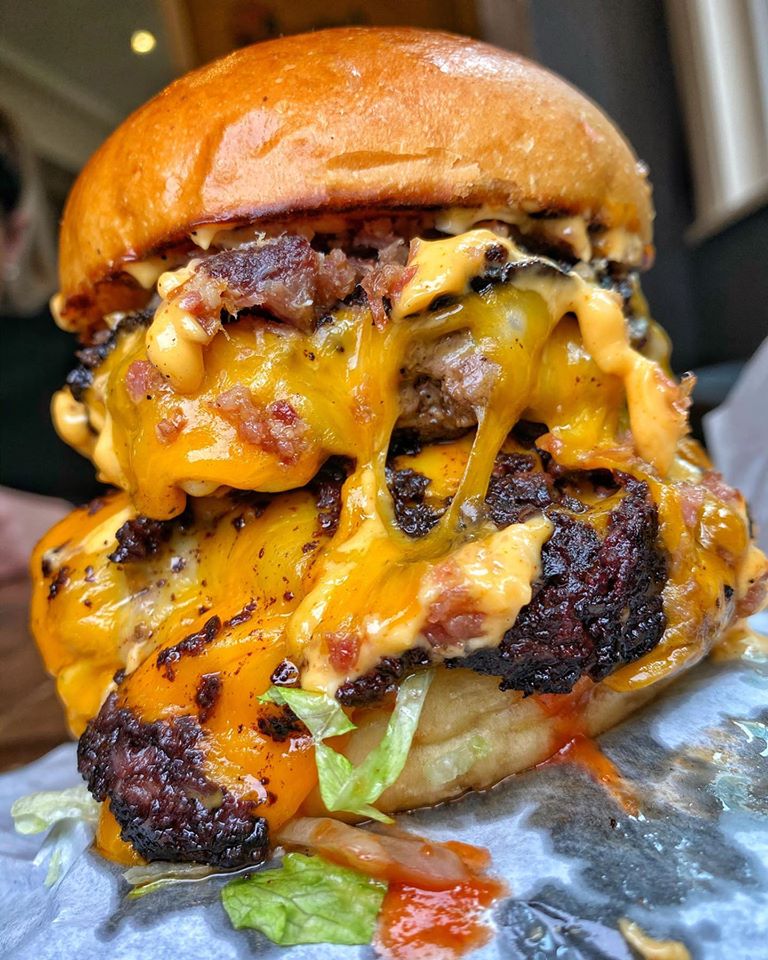 Photo: The Fat Foodie UK
Sometimes all you need in life is a filthy burger, smothered in melted cheese that drips through your fingers as you bite into that delicious hunk of goodness. If this is your craving, get your cheesy burger fix at the legendary Meat Shack. Some burgers on the menu are covered in not one, but two different cheeses to really fulfil your cheesy cravings. If you're feeling wild and need an extra dose of cheese, you could even order halloumi fries on the side. Crazy. But do it…
IB Deal: 10% off burgers
Original Patty Men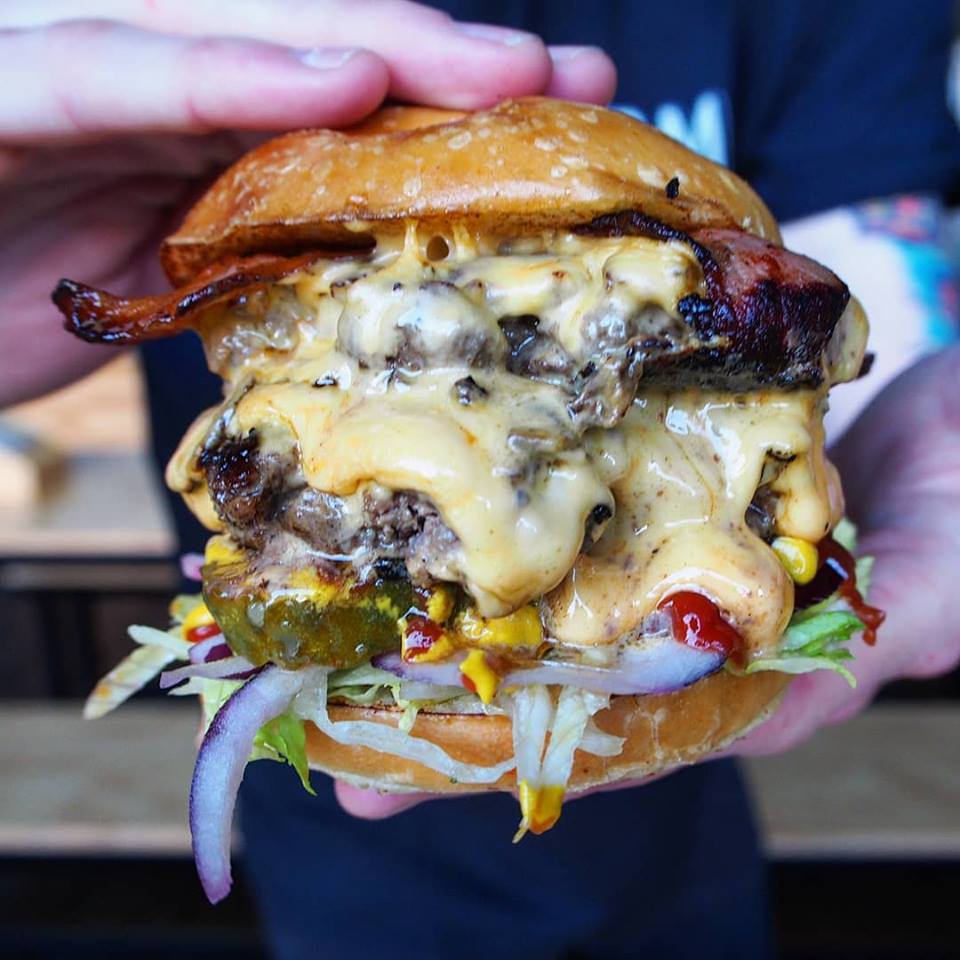 If we're talking about burgers, we need to talk about O.P.M. They've gained themselves somewhat of a cult status in the Birmingham food scene, and quite rightly so. Their epic burgers will definitely help satisfy your foodie cravings, including your cheese-tooth (like a sweet tooth, but for cheese? No? Ok, we tried). But, seriously, their burgers are sensational and you need them. Go for the Cheezy-E or the Bacon Cheese (if they have cheese in the name they have to be good, right?) to get your cheese fix, and look out for amazing specials too.
Zindiya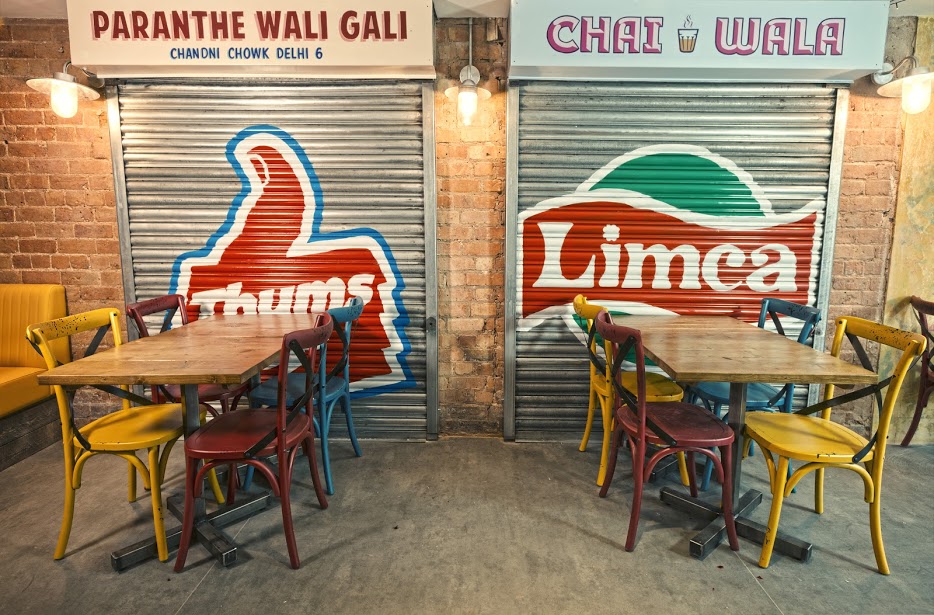 Mumbai's answer to cheese on toast? Errr, yes please! Grab some chilli cheese toast to go with any main at Zindiya and you're already winning at life. To go up a cheese level though, have it as a side with either Chilli Paneer or Paneer Tikka from the grill and double down on your cheeses. Because if there's anything better than cheese, it's more cheese! You can never have too much cheese right? Right?!
IB Deal: 20% off the bill (Tuesday – Thursday).
Bodega Cantina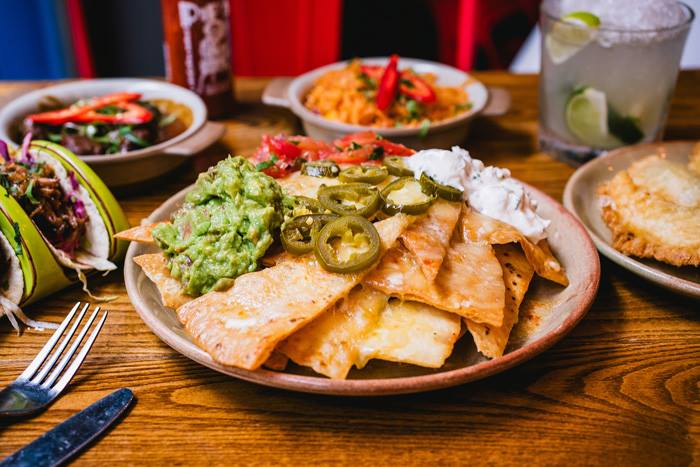 Hey, that's nacho cheese! (The only thing you can say when someone tries to steal a bite of your precious cheese). If you like your cheese melted on top of nachos, then we can definitely be friends, but only if you don't expect to us to share with you. Head to Bodega for a large plate of cheese-smothered nachos and you'll be one very happy bunny (or mouse – because mice like cheese).
IB Deal: 20% off food 12-6pm (Sunday-Thursday)
Grab A Slice Of The Action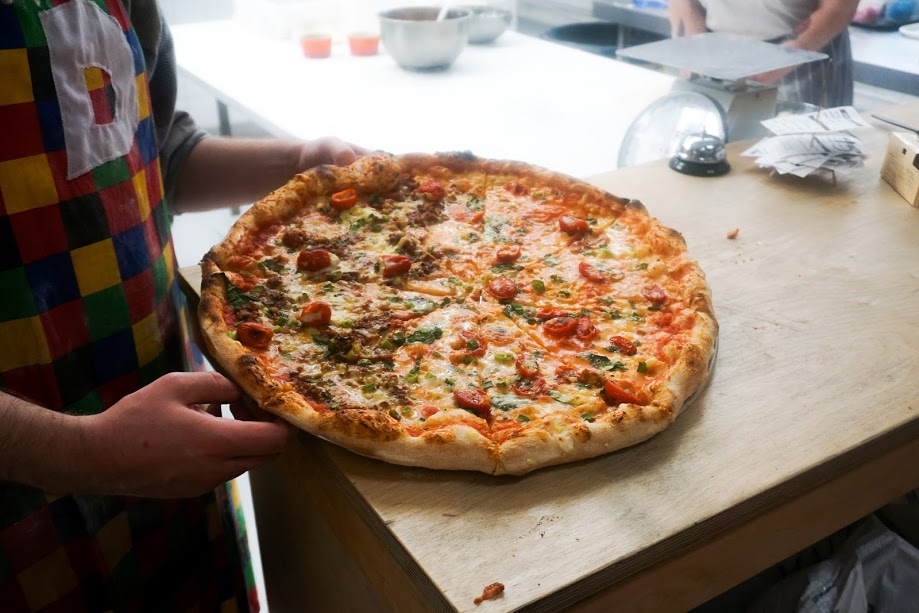 One of the best ways to get your cheese fix is to delve face first into a fully loaded pizza. One cheese, or four cheese, we don't care as long as it has CHEESE. Our favourite pizza joints? You can't go wrong with the delicious (and diverse) offerings from Otto, Baked In Brick, Laghi's Deli, POLI, Dough, The Plough and Peacer. Other pizza joints are available.
Remember, with your IB App you can enjoy: free doughballs (of your choice) when you purchase any 20" pizza at Dough, any 2 slices + any side + a drink for just £9.95 at Peacer, 15% off the bill at Baked In Brick, 10% off the bill (Mon – Thurs) OR 20% off all take-away pizzas (anytime) at Laghi's Deli, and 10% off food, 8am – 5pm (Mon – Fri) at The Plough. Go feast!
Bonus: Urban Cheesecake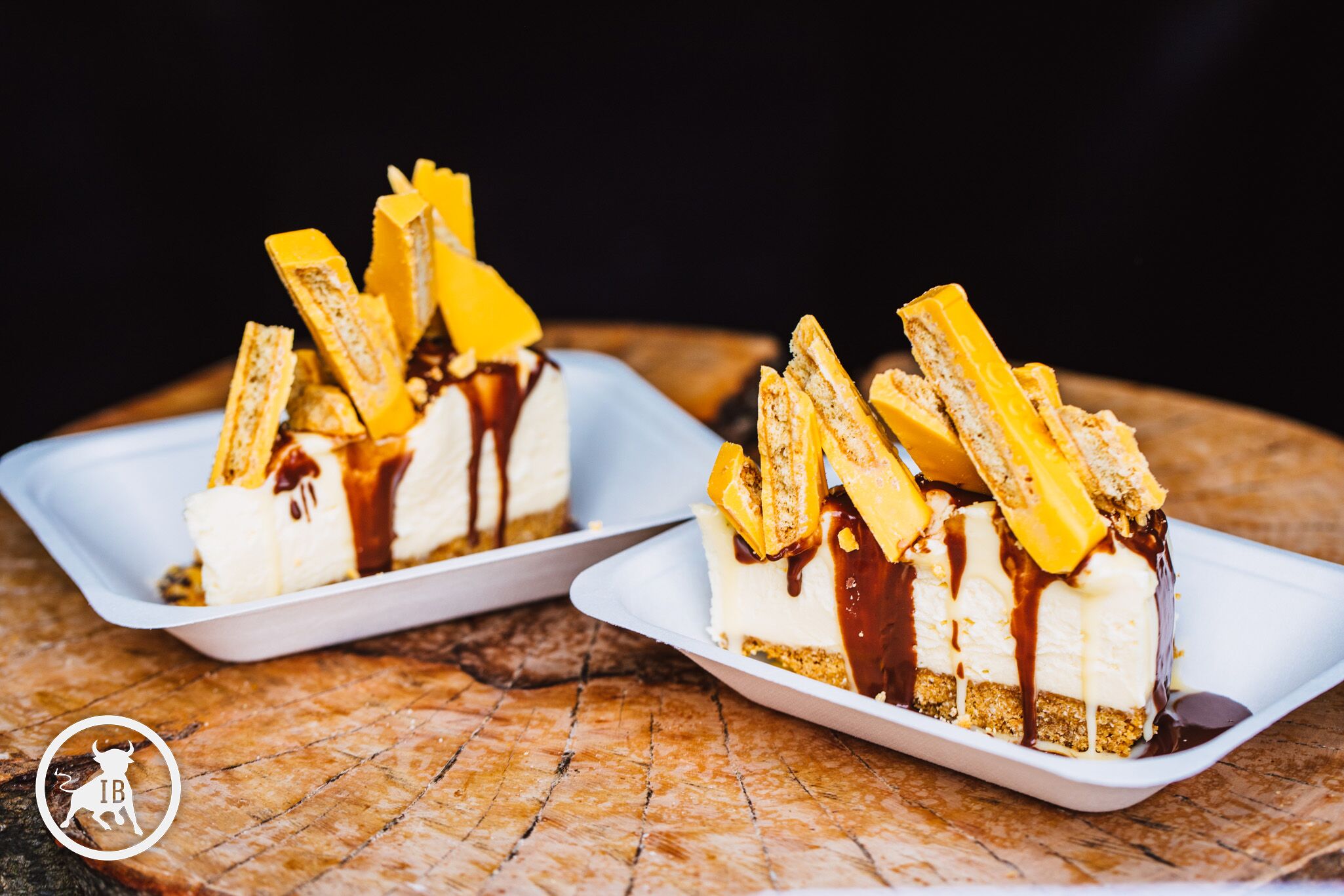 If you've got any more room left after ALL that cheese you need dessert (and, of course, you have room – we all know there's a separate dessert stomach, right?). So our bonus inclusion is to finish up your cheese journey with a cheesy pud. What better way to fill that void than a delicious slice of cheesecake! Urban Cheesecake are the best in the biz and their deliciously creamy cheesecakes come laden with your choice of incredible and decadent toppings (from Aero to Crunchie, Kinder Bueno to Flake, and loads more). Grab yourself a piece whenever you see these guys pop up. Thank us for the top tip later.
IB Deal: 50p off each street food dish at every vendor at Digbeth Dining Club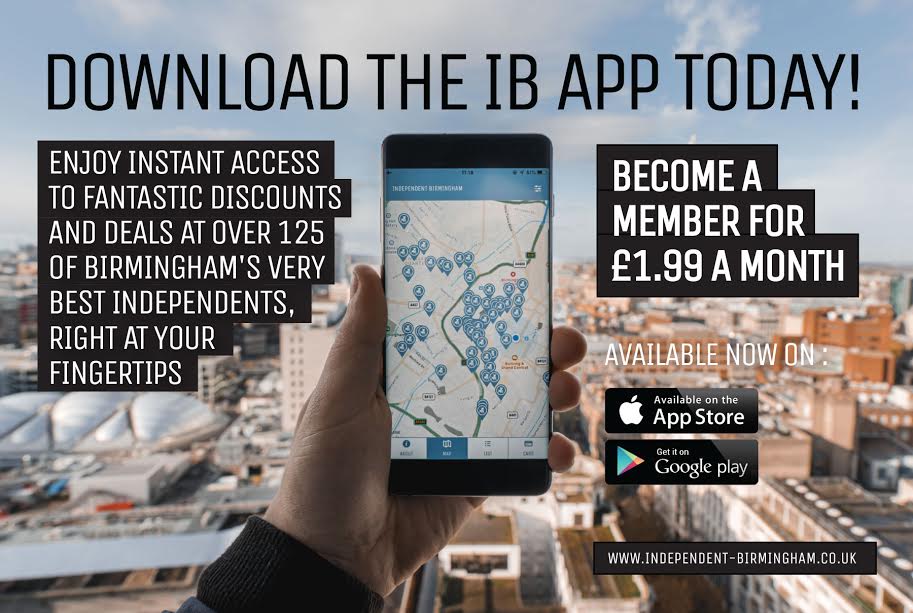 If you like to discover new hidden gems and support local, download the Independent Birmingham App.
Enjoy up to 20% off (alongside exclusive 2-for-1 offers, freebies and more) at over 125 of the very best independent cafes, bars, restaurants, pubs, theatres, cinemas, hotels, shops and experiences in Birmingham – including: Digbeth Dining Club, The Electric Cinema, Carters, Indian Brewery Snowhill, Birmingham Hippodrome, Adam's, Zindiya, The Meat Shack, Baked In Brick, BoneHead, Purnell's Restaurant, Chakana, Tiger Bites Pig, Bodega Cantina, Stirchley Wines And Spirits, Wayland's Yard, Purnell's Bistro, Midlands Arts Centre, 40 St Paul's, The Plough, Hare and Hounds, Birmingham Repertory Theatre, The Jekyll And Hyde, The Rose Villa Tavern, Cherry Reds, The Prince of Wales, The Loft, Laghi's Deli, Medicine Bakery, The Paper Duck, The Clean Kilo, The Early Bird Bakery and many more.
To download the IB App for just £1.99 a month on Apple, click here.
To download the IB App for just £1.99 a month on Android, click here.