August is upon us and the heatwave is sticking around for a bit longer.
Being oh so very British, we love to moan about the weather, but how often do we get a summer like this? So leave the umbrella at home (maybe bring it, you never know) and take advantage of this glorious summer by exloring the city. If you're looking for inspiration of things to do this month then look no further. We have curated the top things to do this August in Birmingham.
Read on, then go forth and explore the wonders of this city.
Digbeth Dining Club's 6th Birthday – 11 August
Birmingham has enjoyed six whole years of tasty street food, showcased in the city by Digbeth Dining Club. To mark this milestone, DDC are throwing the ultimate birthday bash: a street food cook-off with London's KERB. Eight of the biggest names in street food from Birmingham will battle it out at Digbeth Arena with eight of the capital's finest. Head there to celebrate and get your fill of tasty grub from the likes of Buddha Belly, Urban Cheesecake, Homeboys, Wingmans and OPM. This is also your chance to sample the wears of Smokin' Lotus, Bill or Beak, Only Jerkin', Stakehaus and more, without having to travel all the way down to London. Grab your last minute tickets here.
P.S. DDC are also running their first ever meat-free event later this month. No Bones is on 26 August and sounds amazing. Keep your eyes peeled for more info.
Night Of The Living Dead At Dudley Castle – 3 August
Have the fright of your life at the awesome Dudley Castle. This Friday, 3 August, they will be screening Night of the Living Dead, the cult zombie horror film, in the grounds of the castle. Take along your blanket or chair and settle in for an evening of cinematic enjoyment (and a few scares along the way). There could be no better setting for this zombie classic than the spooky grounds of a ruined castle. Doors open at 7pm, a series of shorts will be shown from 9pm and the film starts at 9.30pm. Refreshments will be available to buy on the night too. Grab your tickets here.
40 St Paul's X Wilderness – 26 August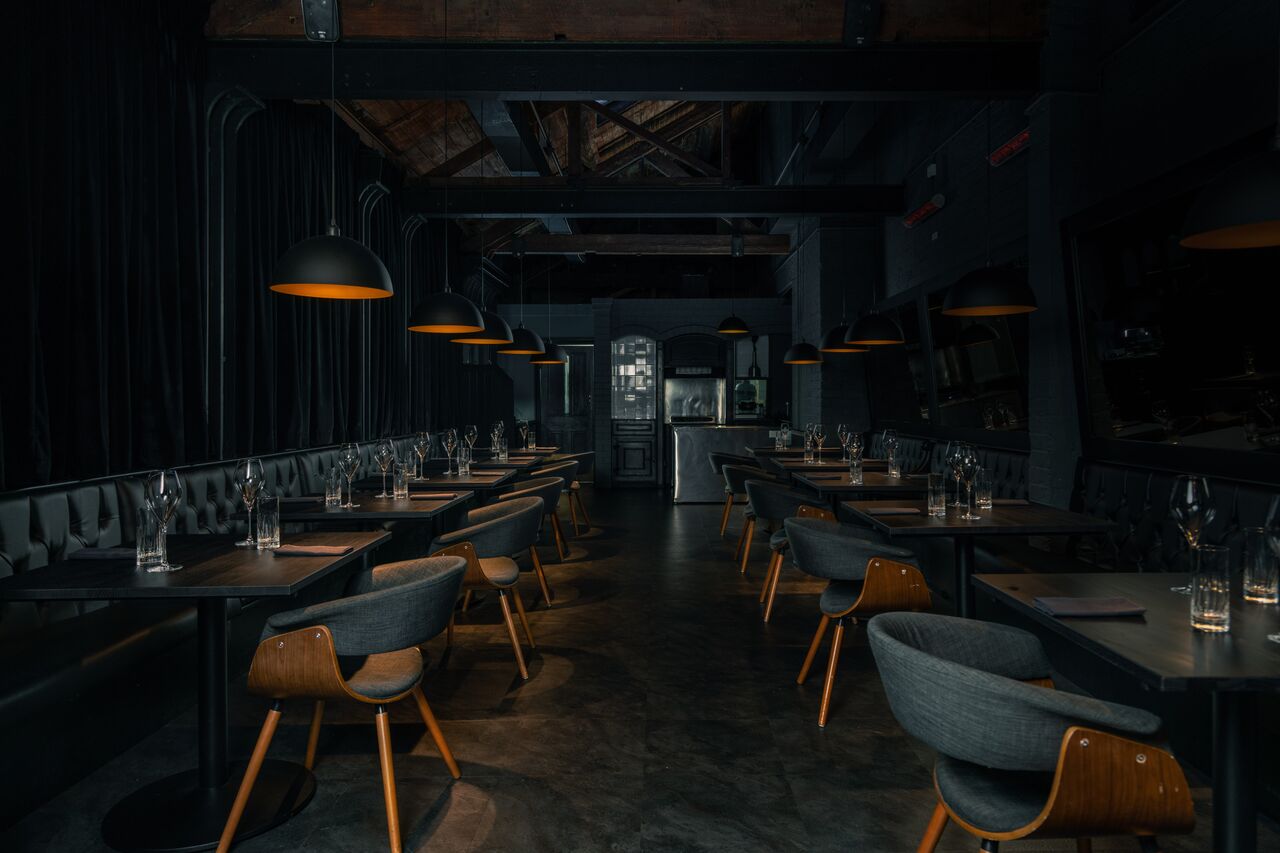 Head to The Wilderness for a special bank holiday collaboration with 40 St Paul's. You can enjoy an exclusive selection of cocktails, created by Best Gin Bar in the UK, 40 St Paul's, alongside a 6-course tasting menu by Brum's fastest rising star, The Wilderness. We have heard rumours of gin slushies making an appearance. There will also be some weird and wonderful gins, and some one-off cocktails created by 40 St Paul's, for anyone who doesn't fancy the drinks pairing. Get excited folks, this is your chance to experience two of Birmingham's biggest names at the same time. Grab tickets fast here, they're sure to sell out.
Sunday Cinema At The Vanguard – 5, 12, 19, 26 August
We've already brought you the news of a second Evening Inspired by Studio Ghibli at The Vanguard, following on from the sold out success of the first. Now, to tie in with this event, The Vanguard are screening a different Studio Ghibli film every Sunday throughout August, as part of their Sunday Cinema. Head down to The Vanguard for some tasty drinks and a movie. That's what Sundays are made for.
Grab the very last Studio Ghibli cocktail night tickets here.
O.P.M X Caneat Kebab Shop – 3 August
This Friday, 3 August, Caneat is being transformed into a Kebab shop. Yes, you did hear that right. Head to Caneat in Stirchley to get your fill of free-range chicken kebabs from OPM and sip on some natural wine from Wine Freedom. The garden will be open, so queue up, grab your kebab and enjoy the glorious summer air. No reservations required, just turn up on the day from 5pm onwards for a tasty treat. We can't wait!
TILT Pinball League – 27 August
TILT are well-known for their fantastic collection of pinball machines (and craft beer!), but did you know they also run a pinball league? If you think you have what it takes to storm the league and be crowned Pinball Champion of the World (a title we definitely didn't just make up on the spot right now) then why not sign yourself up. Meet other pinball super-fans and beginners alike and compete against them all to try to win the coveted trophies. The first meet of the new season is on 27 August, so you still have time to head to TILT and practice before the big day. 
Info here.
The Blyth Farm Feast – 5 August
Brought to you by the brilliant Seasonal Markets team and Deckerdence Bus Bar, Blyth Farm Feast is a fun, family-friendly festival. Featuring a fantastic line-up of street food (Baked in Brick, Peel and Stone Pizza and The Bournville Waffle Company all featuring), specialist bars, market stalls, kids' entertainment, DJs and live music, this is set to be a beautiful day of feasting, drinking and having fun with friends and family. Set in the lovely surroundings of Blyth Hall Farm in Shustoke (not too far from the city), a day of fun in the countryside awaits. Entry is just £3 (kids under 12 go free). 
Info here.
Tiger Bites Pig – Opening At The End Of August
Rumoured to be opening at the end of August, we've heard tale of an exciting new place opening up on Stephenson Street. If you like bao and you like beer, Tiger Bites Pig is the place for you. We can't wait. Watch this space for more information.
The Birmingham Whisky Club Bar's New Cocktail Menu
This August head to Birmingham Whisky Club Bar and try out their brand new cocktail menu. If you love whisky, you'll love their new cocktails. If you don't love whisky, you'll love their new cocktails. FACT! The new menu contains 16 whisky-only cocktails, arranged into four sections based on flavour profiles found in whisky. The best news is, in each section of four there's one cocktail that is available for just £5 to IBcard holders (marked with an asterisk). These are available at any time, so head on down as soon as you can and sip on a cocktail or two.
Onward, for whisky and for glory!
Gin, Cheese And Chocolate At 40 St Paul's – 8 August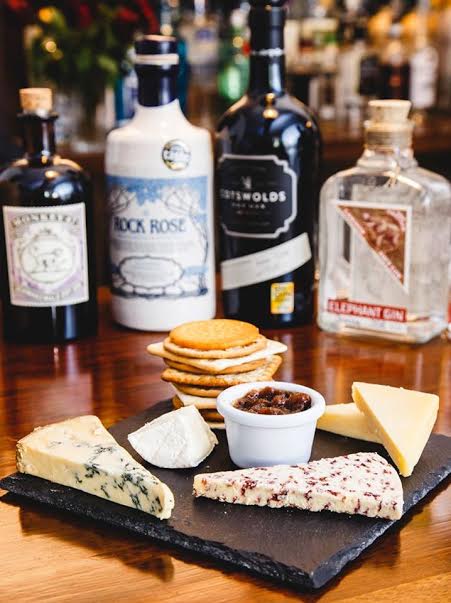 If we were asked to name three things we couldn't live without, it's highly likely that chocolate, cheese and gin would be on that list. Following the success of their last Gin, Cheese and Chocolate event, 40 St Paul's are hosting another event this August. They'll be hosting alongside one of their favourite gin ranges, G&J Greenalls. Guests will be tasting 5 gins, and enjoying pairings of cheese and chocolate from two other fantastic independents: Anderson and Hill and The Chocolate Quarter. If this sounds right up your street, snap up tickets fast as we're sure this will be a highly popular event. Details, and tickets, here.
The Comedy About A Bank Robbery At The REP – 23 August Onwards
From the masterminds behind The Play That Goes Wrong comes The Comedy About A Bank Robbery. This is guaranteed to be one of the funniest shows you'll see all year, let alone this summer. If you like to laugh until you cry and your sides hurt, we highly recommend you go and see this. Hailed as Ocean's Eleven meets the Marx Brothers, this play about a priceless diamond being stored in a corrupt city bank is a must-see. Grab your tickets here.
Sundown Cinema At MAC Birmingham – Throughout August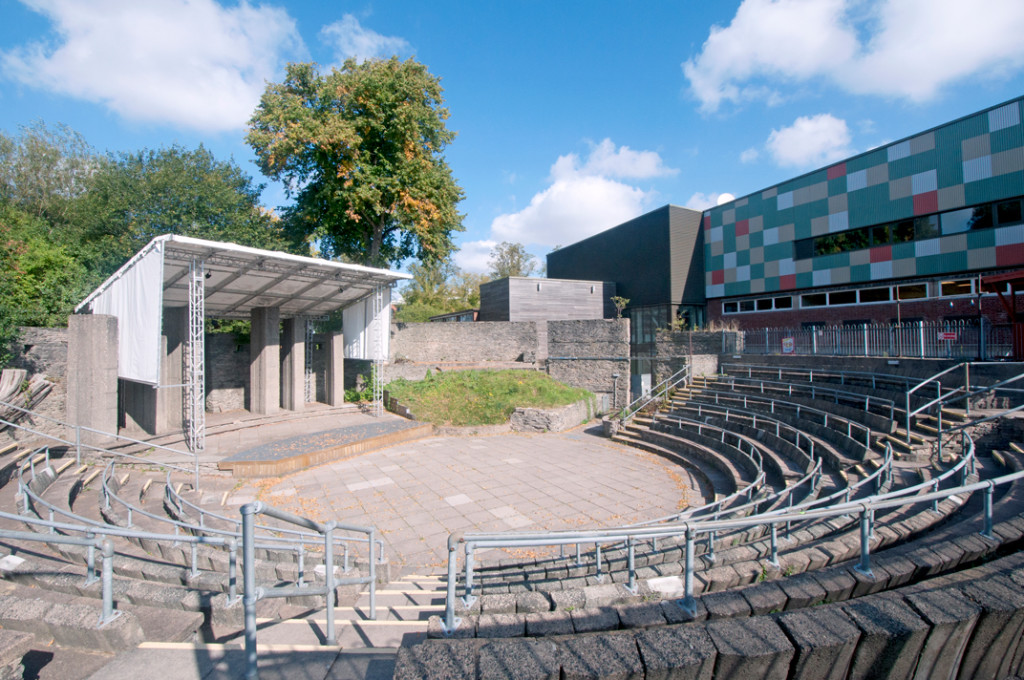 MAC's Sundown Cinema is back. This August you can enjoy a number of classic films in MAC's brilliant outdoor cinema. From Moonwalker to Pitch Perfect, there's something for everyone to enjoy. As well as the film, there'll be themed cocktails, great music and a party atmosphere. Make the most of this fantastic summer we're having and enjoy those long summer nights by hanging out with your friends and watching a classic movie. For all the details and to book tickets, click here.
New Purple Celebration At Symphony Hall – 17 August
On Friday 17 August, you could enjoy an evening celebrating the incredible music of Prince. Grab your tickets to New Purple Celebration – The Music Of Prince, and you can experience this world class live celebration of the life, legacy and music of Prince. Witness this nine-piece band perform a show packed with hits, spanning over two hours. Starring Jimi Love as the main man himself and featuring backing vocals, horn section, keys and more, this show is unmissable. Grab your tickets now, here.
Rafiki's Cuisine – 21 August
The interactive, definitely-not-a-pub-quiz quiz is back. If you're yet to experience Rafiki's Cuisine, it's a must. Questions are asked, prizes are won, but it is definitely not your typical quiz. This award-winning, interactive, slightly comedic trip through trivialities is on Tuesdays at The Dark Horse in Moseley. Follow them on Twitter and Facebook for more information.
Elvis '68 Comeback Special At The Electric – 16 August
To celebrate 50 years since Elvis performed his legendary '68 Comeback concert, The Electric are screening a cinema-exclusive special edition on 16 August. The performance originally aired as a TV special, with the king of rock and roll performing in front of a live audience for the first time in seven years. He performed his classic rock and pop hits, new material and reminisced over his career – and this special version also includes an introduction and studio tour by the original producer and director, Steve Binder. This is your chance to see the king on the big screen. Grab tickets here.
Dizzy Lizzy Bank Holiday Blues Club Special At Prince of Wales – 27 August
If you're looking for a big party to see the summer off in style, this is the one for you. The Prince of Wales and The Blues Club are teaming up to bring a bank holiday bash you won't forget (or should that be remember…). Featuring the UK's closest tribute to Thin Lizzy – Dizzy Lizzy, this is your end of summer party sorted. Dizzy Lizzy will be playing all the greatest hits, whilst you sip on wine, cocktails or cask ales in the beer garden. Free to enter, all the details can be found here.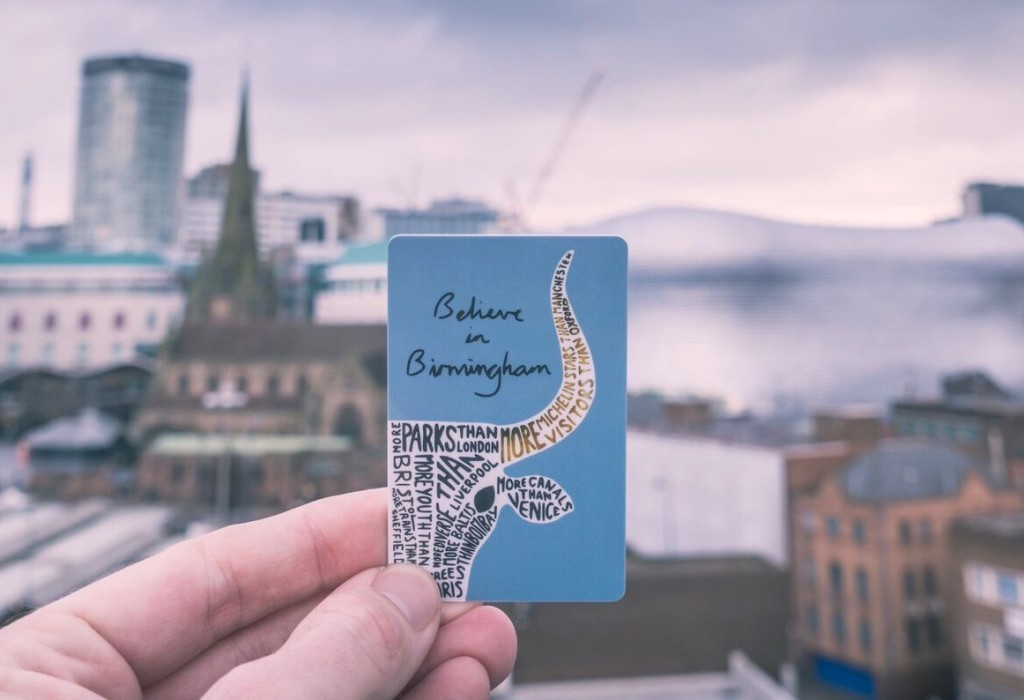 Join over 18,500 Brummies and grab yourself an Independent Birmingham Membership Card. Enjoy fantastic year-long discounts and deals at over 105 of the very best independent cafes, bars, restaurants, pubs, theatres and shops in Birmingham – including: Digbeth Dining Club, The Electric cinema, Simpsons, The Wilderness, Carters, Lasan, Birmingham Hippodrome, Adam's, Zindiya, The Meat Shack, Harborne Kitchen, BoneHead, Bodega Bar Y Cantina, Wayland's Yard, Purnell's Bistro, Buffalo and Rye, mac Birmingham, Gaijin Sushi, Fiesta del Asado, 40 St Paul's, The Plough, Hare and Hounds, Birmingham Repertory Theatre, The Lord Clifden, The Jekyll And Hyde, The Church, Bourne and Co., The Rose Villa Tavern, Cherry Reds, The Prince of Wales, The Loft, Laghi's Deli, Medicine Bakery, The Paper Duck, Town Hall Symphony Hall, The Clean Kilo and many more.
To grab your key to the city for just £15 (or at the amazing price of two for £20), click here.