Nestled in the stunning walled garden on the estate of one of our favourite foodie hotspots, is our bakery of dreams.
We would really love to gatekeep this one, because we want to have all the glorious baked goods for ourselves, but it's too good not to share it with you all.
Introducing Bakery at Hampton Manor.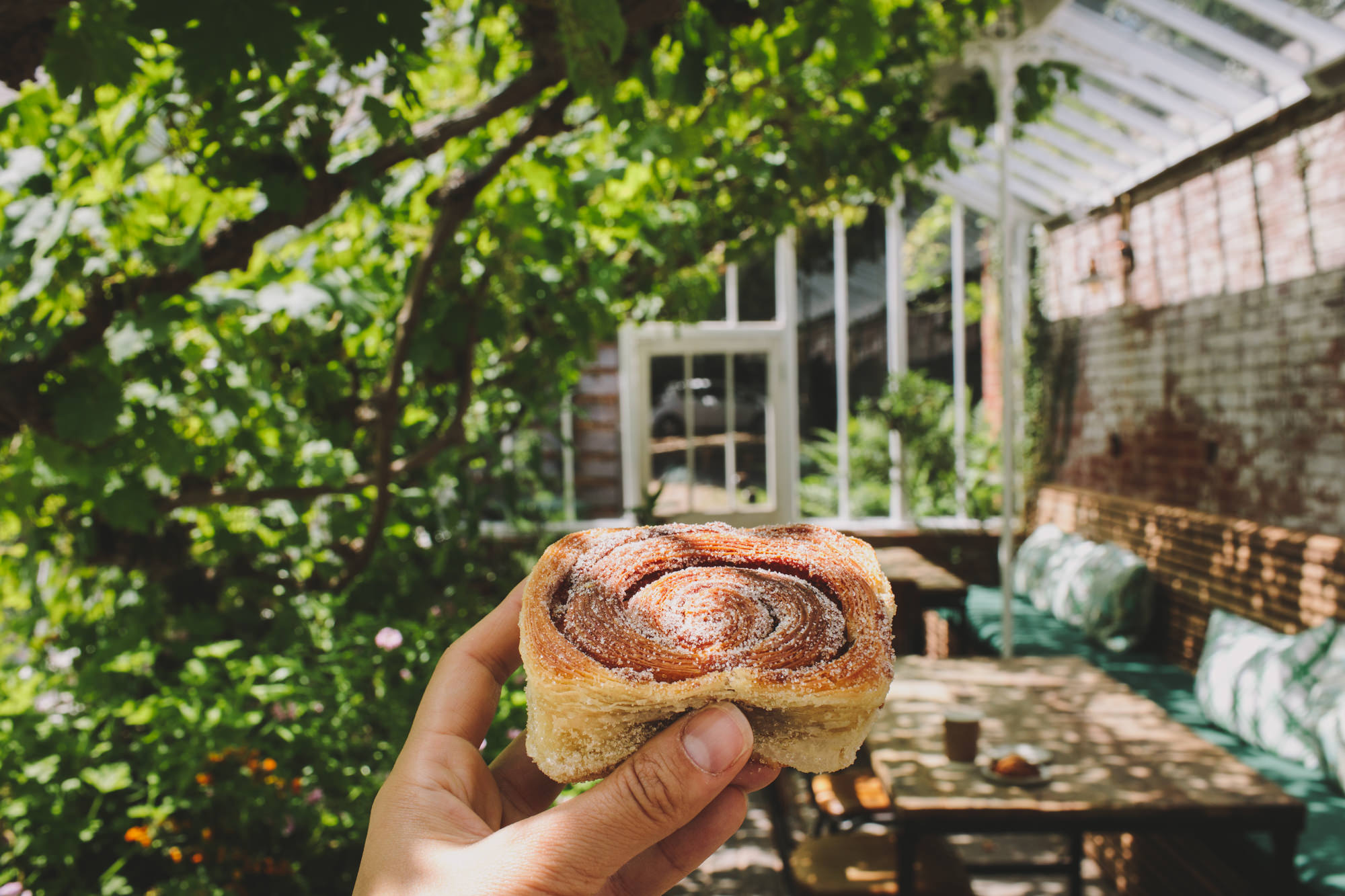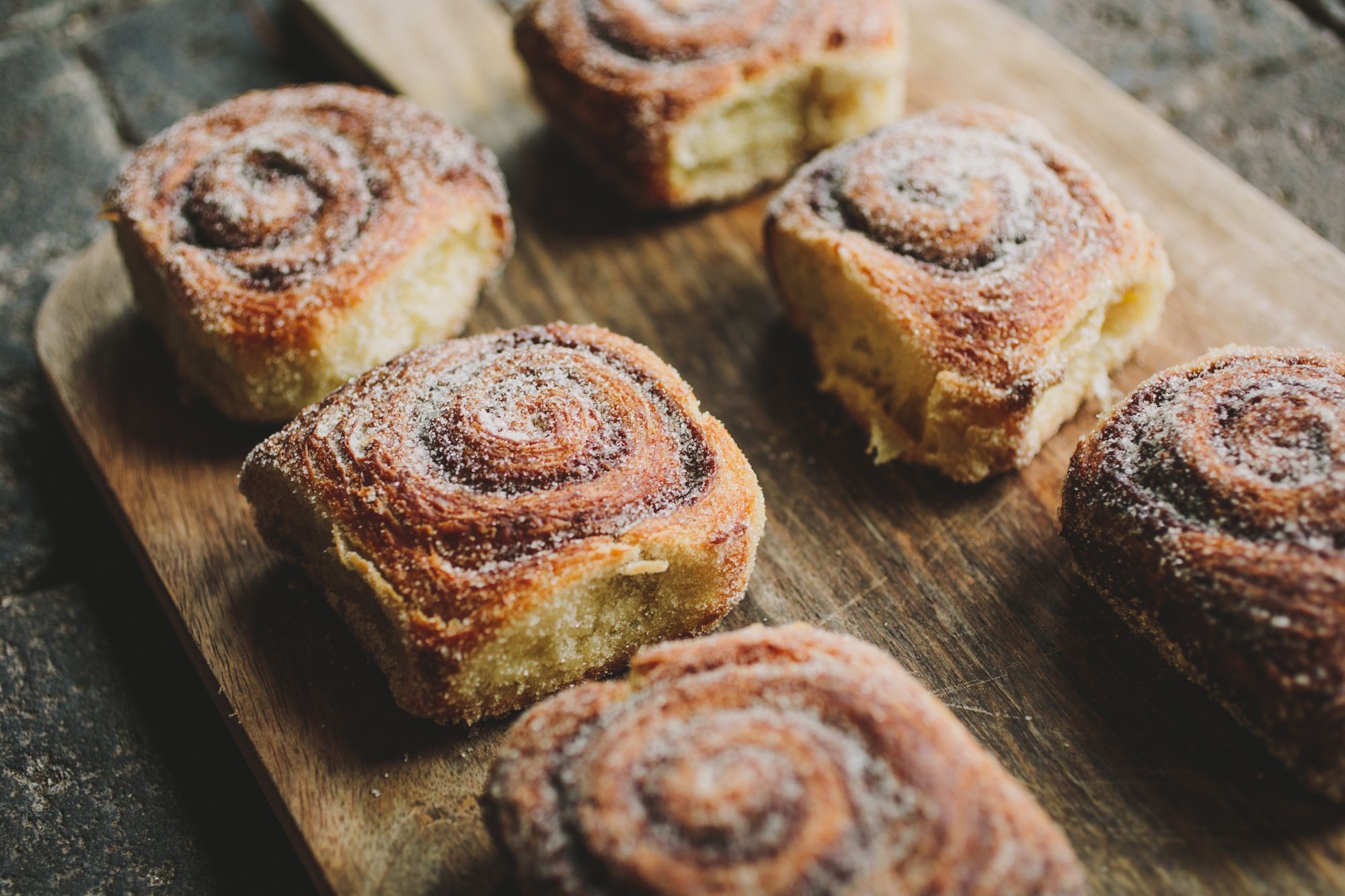 Located within the breathtakingly beautiful grounds of Hampton Manor, Bakery at Hampton Manor really needs no explanation (the clue is in the name…) but let's just say that this place is baked goods heaven.
Not content with a boutique hotel, three separate (but equally awesome) restaurants, and an amazing package of luxurious foodie staycations and experiences under their belt, the team at Hampton Manor have extended their offering into our favourite type of food… baked goods. It's no secret that we love all things bread and pastries, and it's also no secret that everything Hampton Manor touches turns to gold – so naturally this bakery is epic.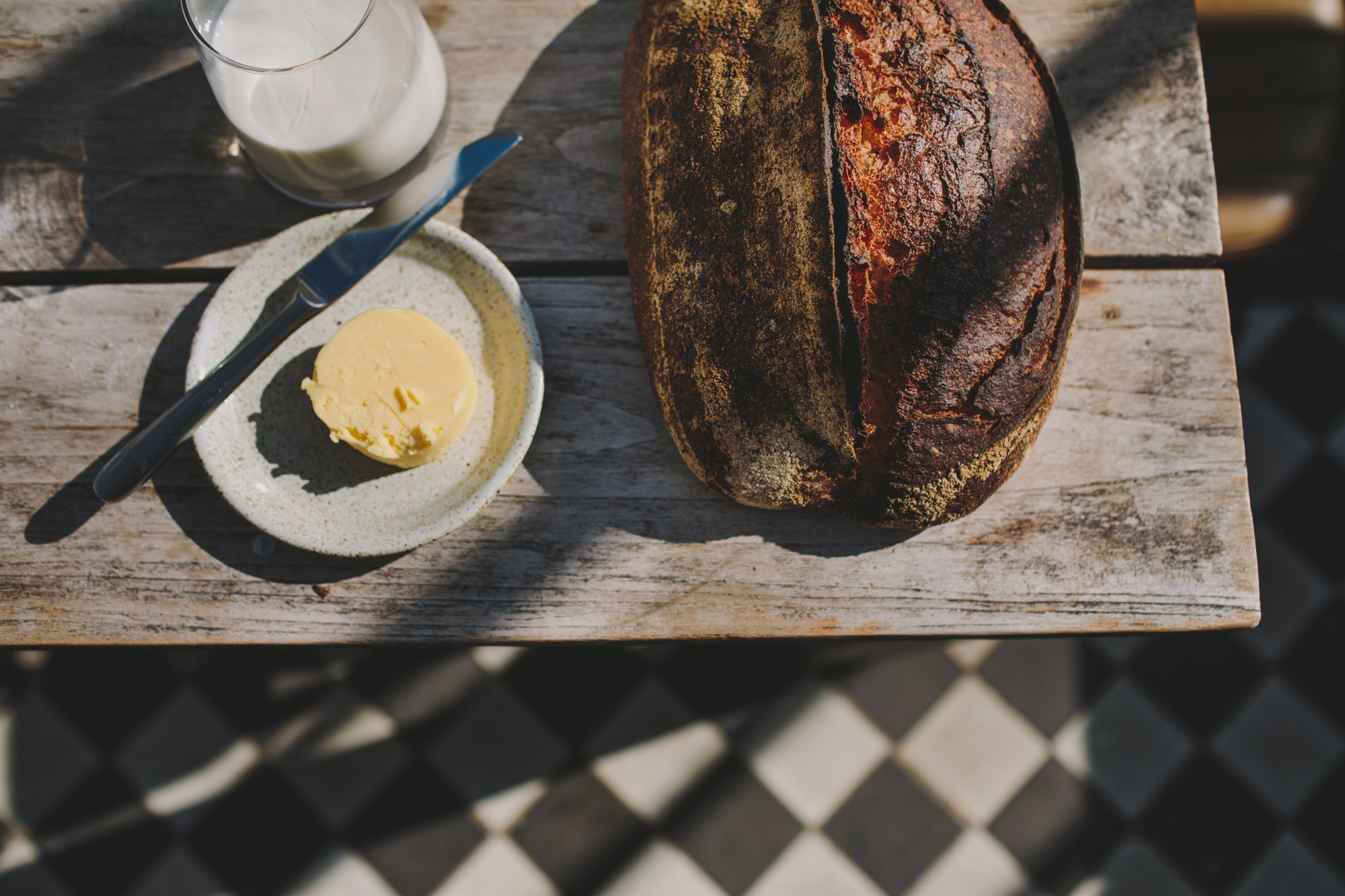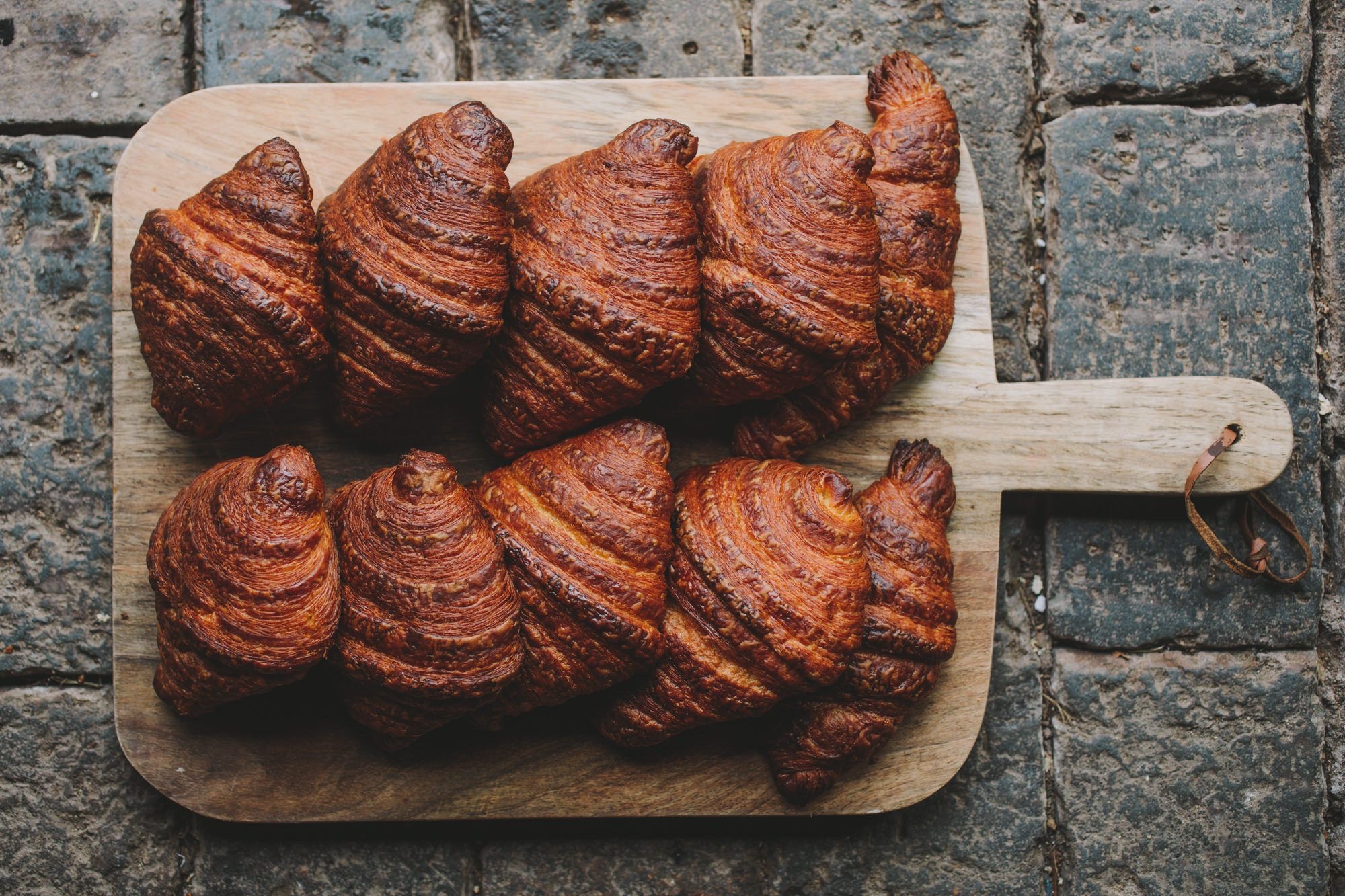 Located within the building that by night is their Smoke restaurant (a must visit for any foodies who somehow still haven't been – oh, and they do the most EPIC Sunday lunches too!), the bakery takes over this atmospheric dark wood and exposed brick building each weekend, offering foodies who are willing to make the pilgrimage the chance to enjoy the most outrageously delicious pastries, tarts, cakes, breads and more.
Just like elsewhere on the estate, the ingredients and processes used at Bakery at Hampton Manor are carefully considered to fit perfectly within their ethos of using sustainable, high quality ingredients from suppliers with the same approach to food, flavour and caring for the land. The bakery specialises in UK grown, stoneground grains which they have meticulously sourced to ensure the best flavour and uncompromising ethics.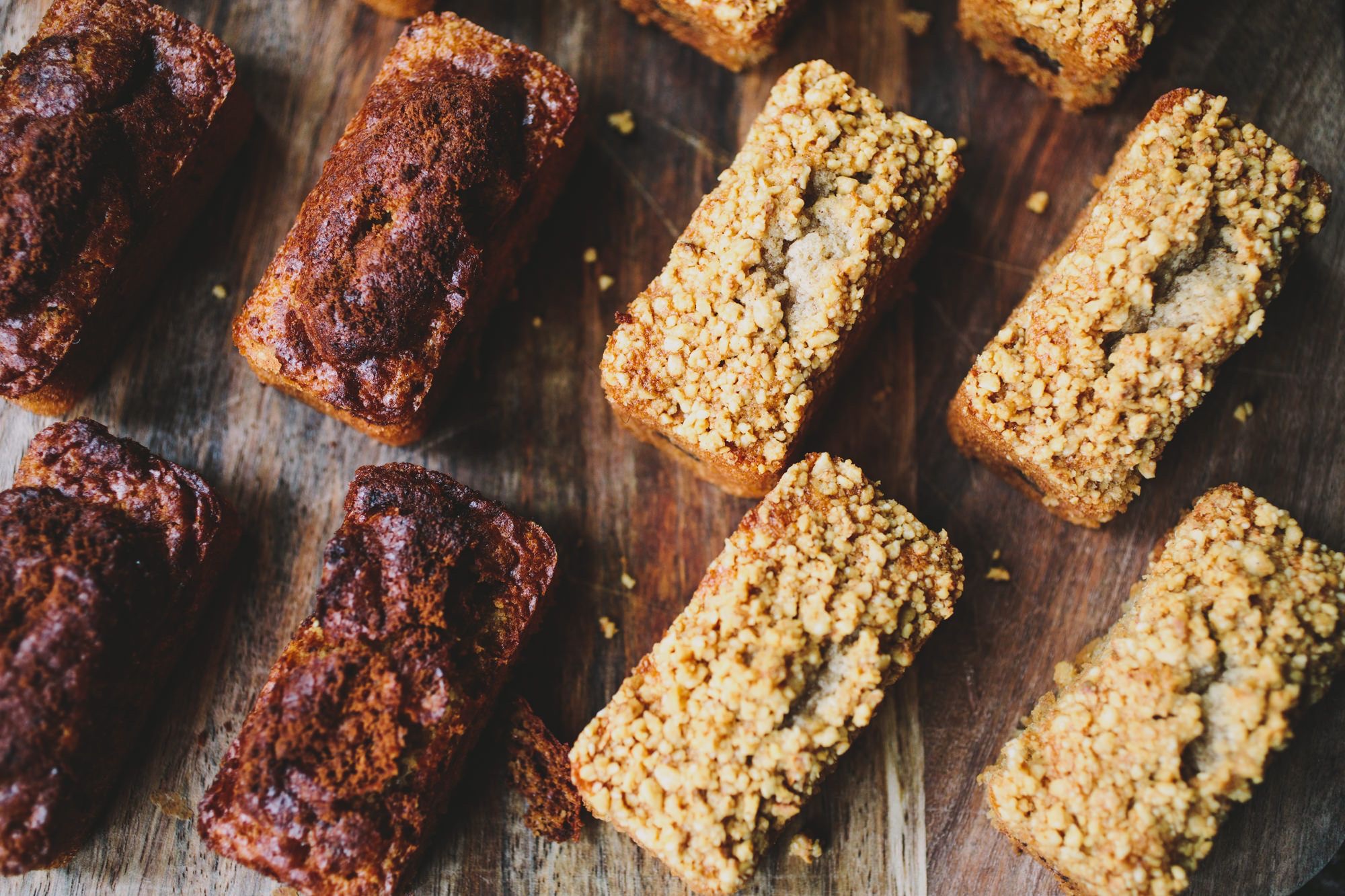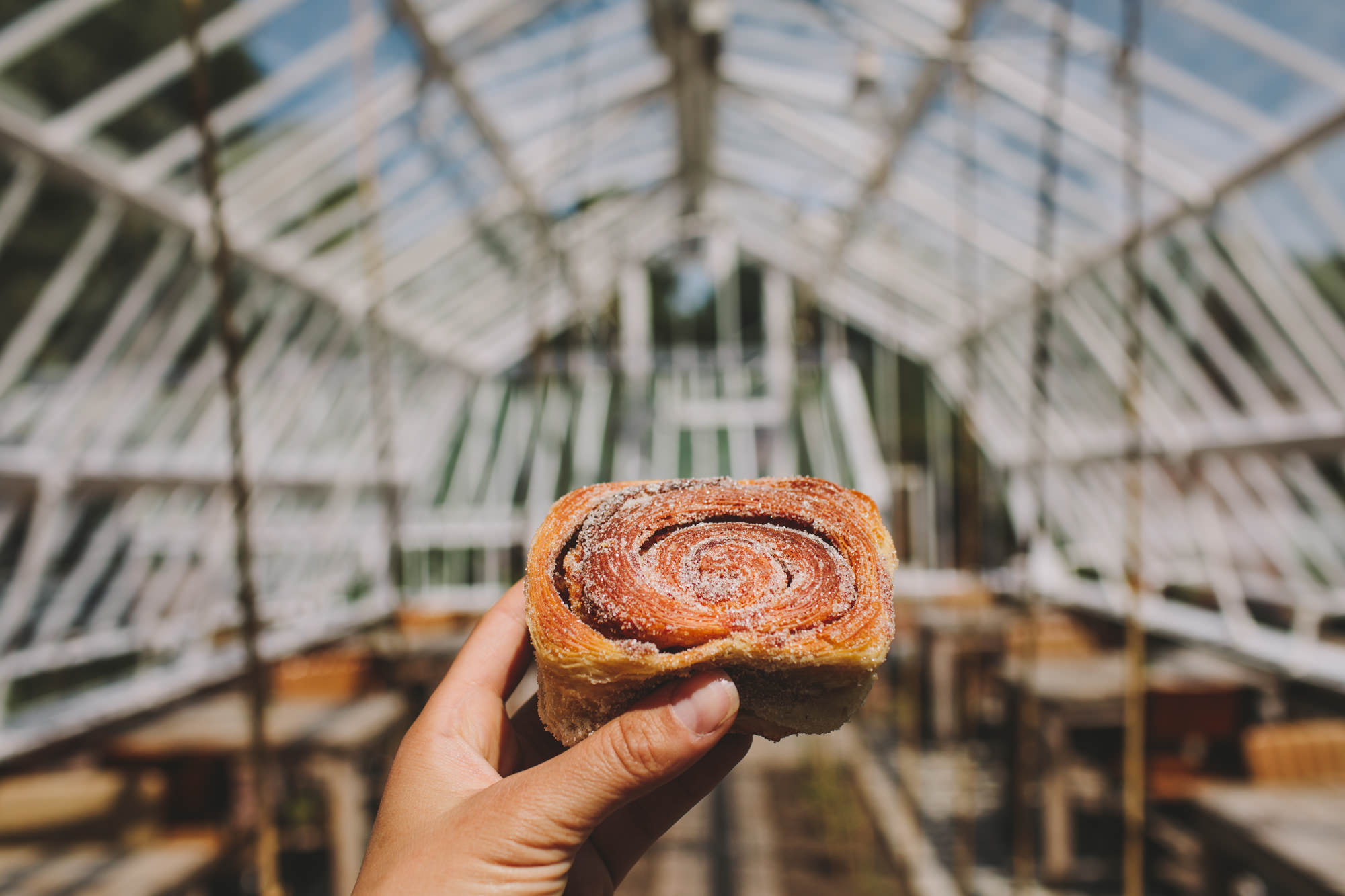 Head baker Min starts baking at 4am each day in order to get those delicious baked goods ready in time. Min has visited countless fields across the country in her search for the best grains from UK farms with a regenerative and organic ethos (choosing farms growing multiple grains for biodiversity, rather than the usual monoculture wheat), and these grains give her bread and pastries a distinctive flavour. Min bakes dark which gives a caramelised taste to her bread and a balancing savouriness to her sweet pastries.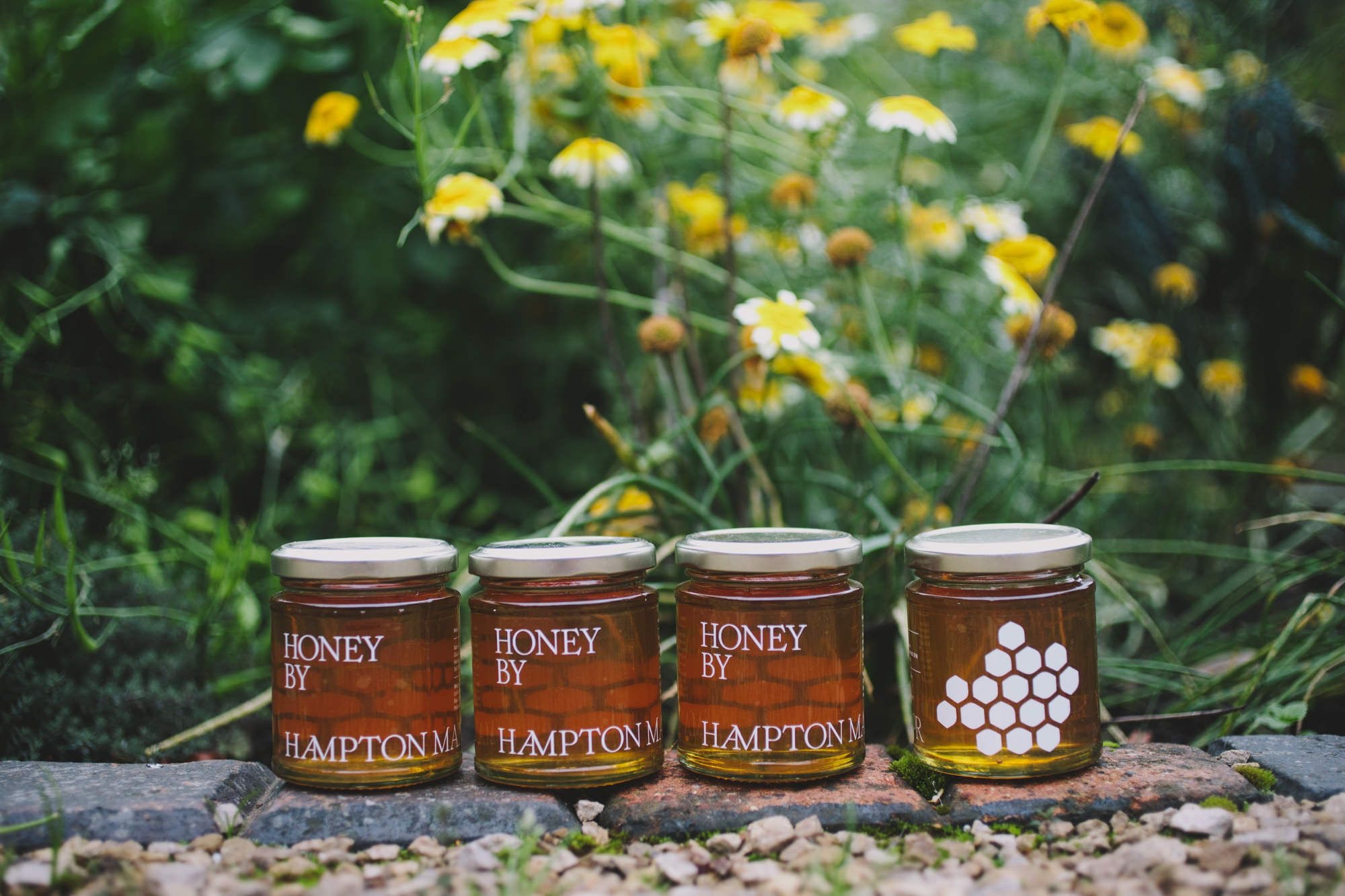 On arrival at Bakery at Hampton Manor, you will be greeted by a counter-top packed with the most delectable treats. Each week there will be a different selection of pastries and cakes as well as the usual (and delicious) sourdough loaves to stock up on and take home. From flaky, buttery croissants to sweet frangipane tarts, and bubbly focaccia to indulgent cream buns, you'll find an incredible selection of tempting treats on every visit. Expect seasonal specials (hot cross buns, mince pies) and pastries inspired by the best ingredients that each season has to offer. The cinnamon buns are divine (and not to be missed) and if you're lucky enough to stumble upon the croissants filled with cheese, salami and wild garlic, they're a must.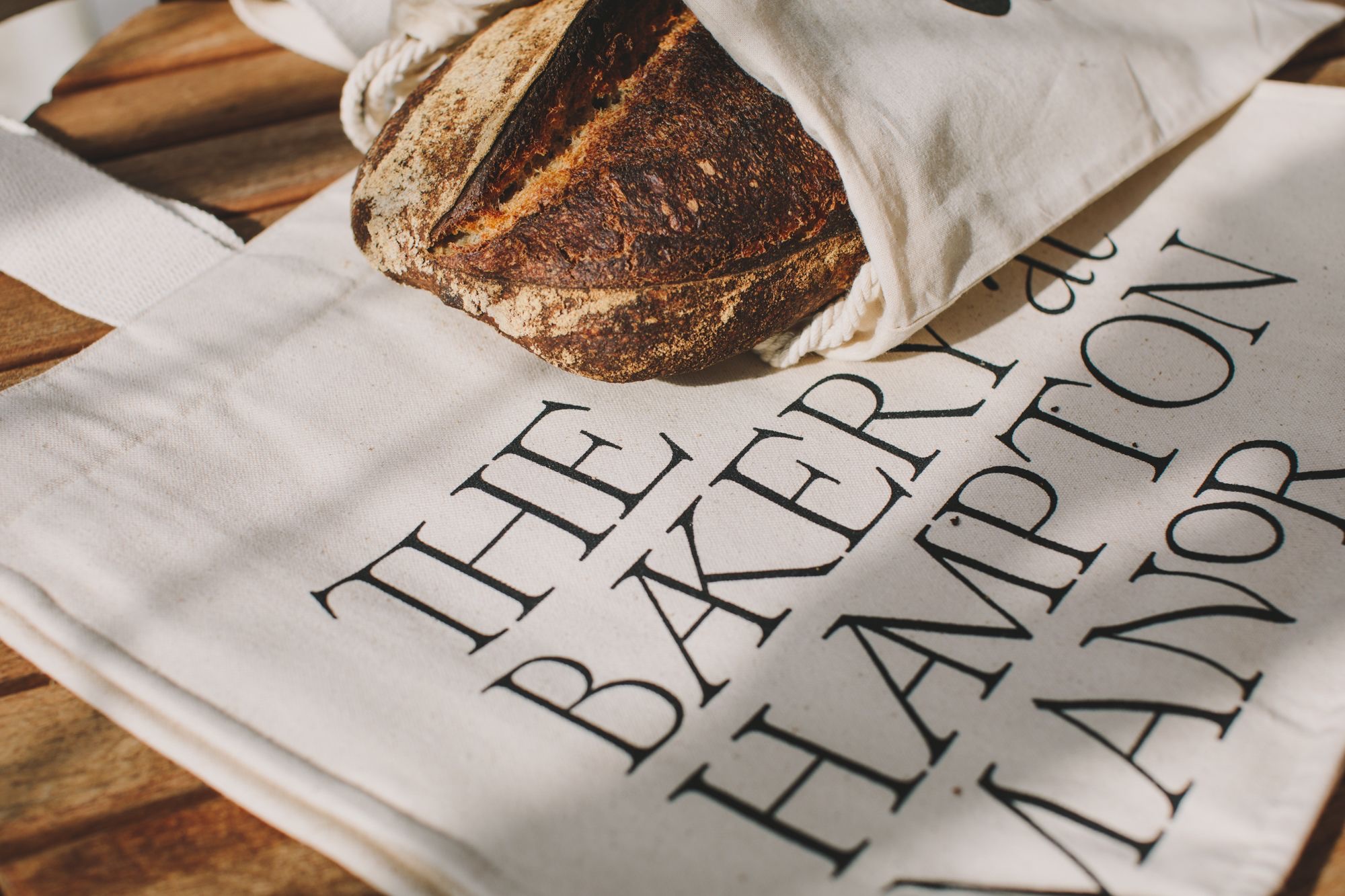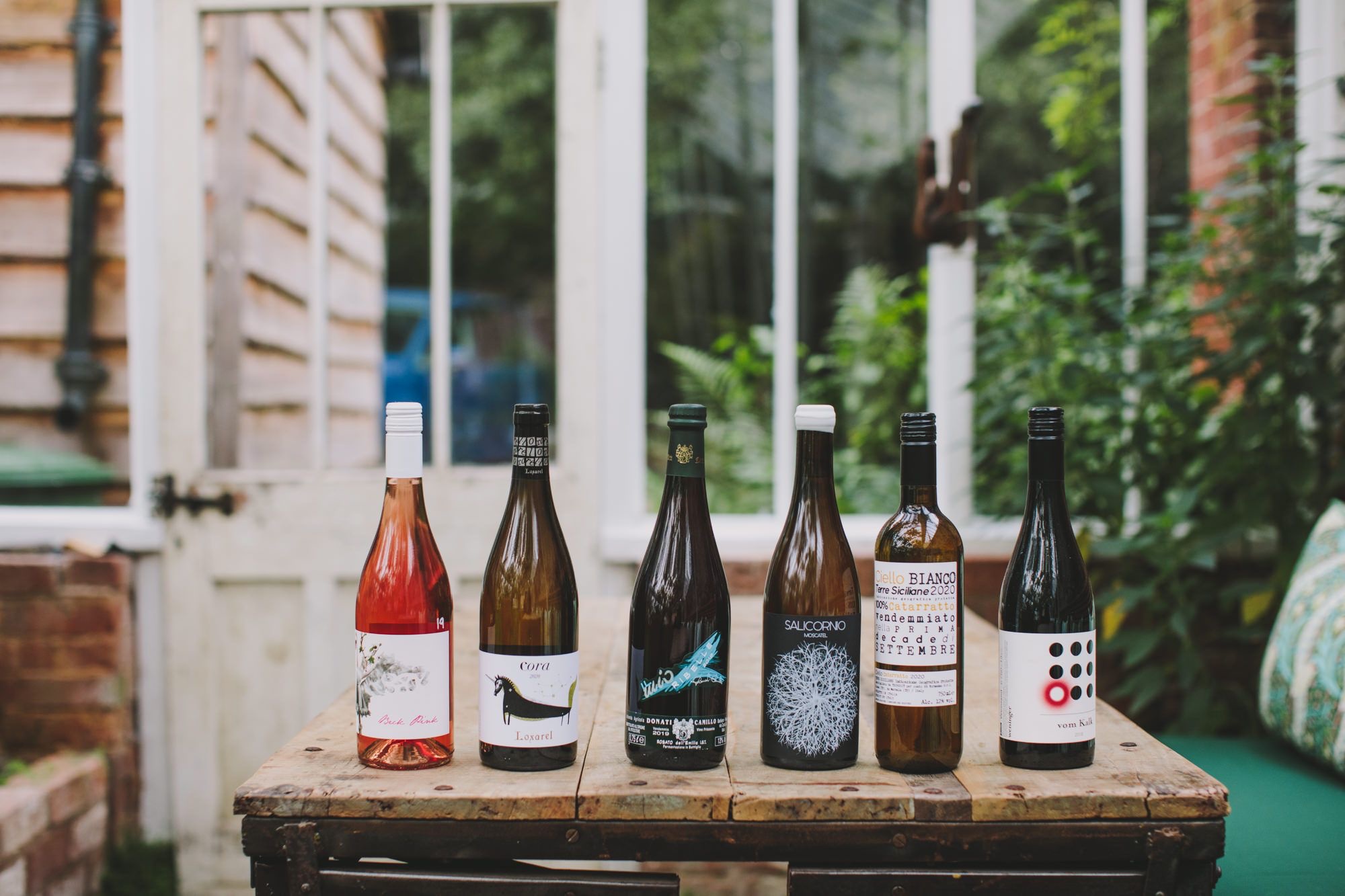 We could talk for hours about all of the delightful baked goods on offer, but we also need to mention the beautiful location. If time allows (and really, you should make time) then grab a coffee, choose a pastry and take a seat in one of the stunning greenhouses for the most perfect, relaxed breakfast. On a sunny summer day, we can't think of a better way to start the weekend. Follow up your visit with a leisurely wander around the walled garden and soak in the summer sunshine. Bliss. Or, if the weather is less than ideal (or you're visiting in the winter), then cosy up inside the bakery with a warm drink and a comforting pastry and watch the rain pour down. Whatever the weather, this is the perfect place to start your day.
Alongside their ridiculously tasty selection of baked goods, they also have a larder stocked with the perfect accompaniments to your bread. Min grew up on a dairy farm in Korea, so she has a discerning palate for dairy. Expect to find a fridge fully stocked with butter, milk, yoghurt and artisanal cheeses (we can hear the makings of an epic picnic forming…) as well as cured deli meats and locally sourced honey (some limited amounts from Hampton Manor's walled garden itself). See what goodies you can pick up on your next visit (they stock Wine Freedom natural wines too, just saying…).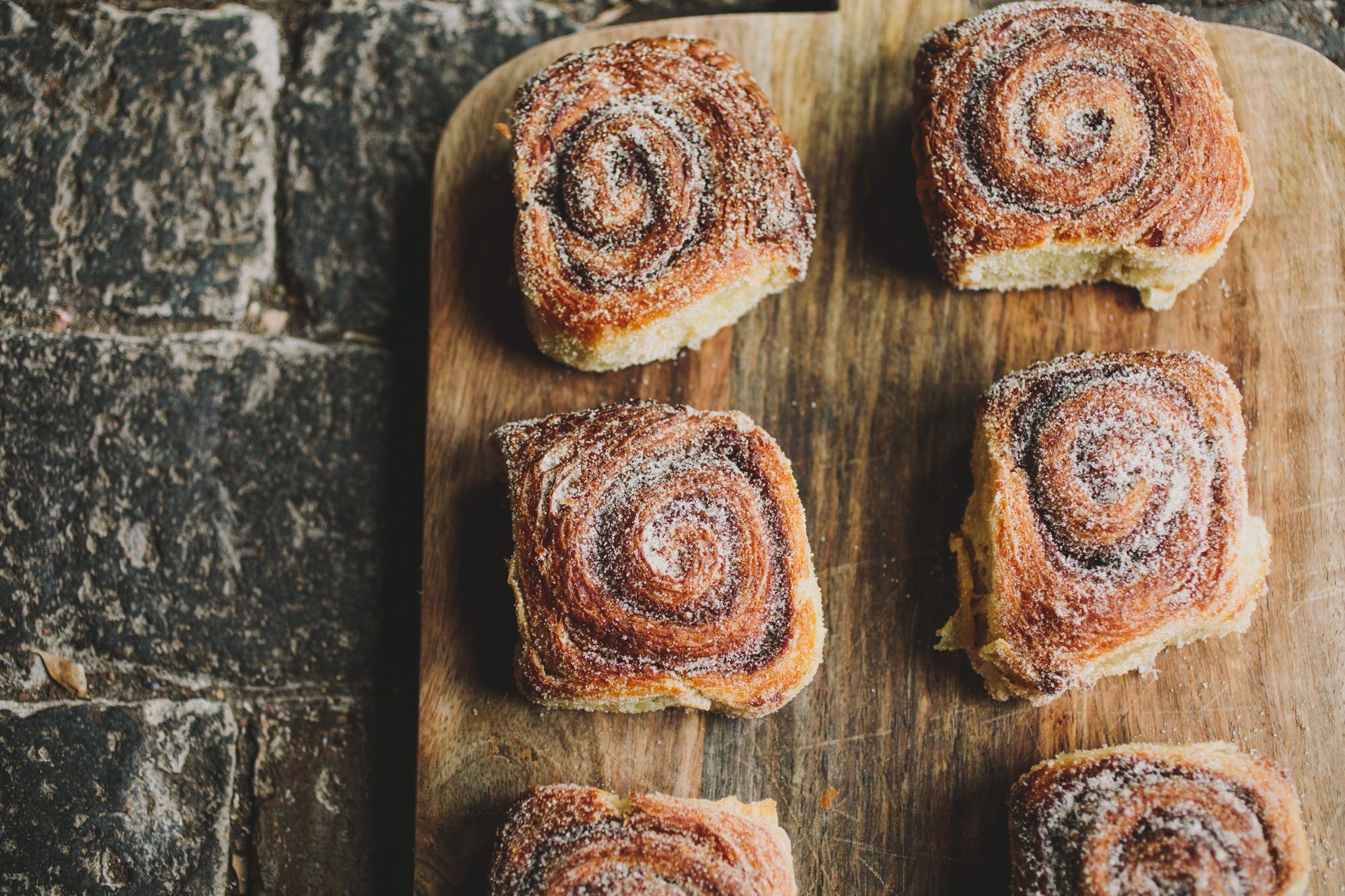 For those interested in learning more about the art of making bread, Bakery at Hampton Manor also offer bread workshops, so you can learn how to bake those sourdough loaves to perfection and get insider tips from a professional. A great way to learn a new skill and create something delicious!
This profile has already turned into a lengthy one, because we have so much to say about how wonderful this bakery is. But, really, you just need to visit and find out for yourself. The best news is this dreamy bakery is just a short hop away from the city centre (15 minutes direct from New Street to Hampton-in-Arden and a 5 minute walk is all it takes) so it's more accessible than you'd think! We'll probably see you there.
Now offering Independent Birmingham Members: a FREE coffee when you spend £10 or more